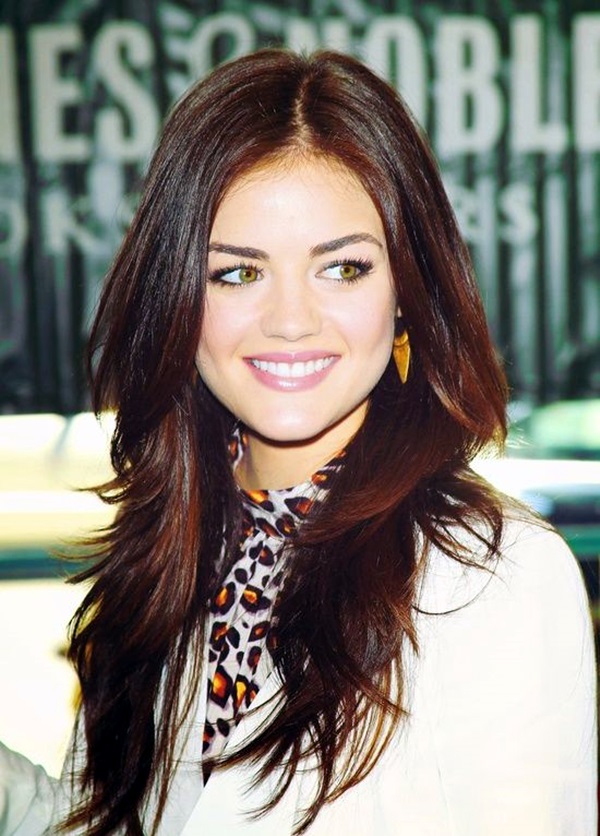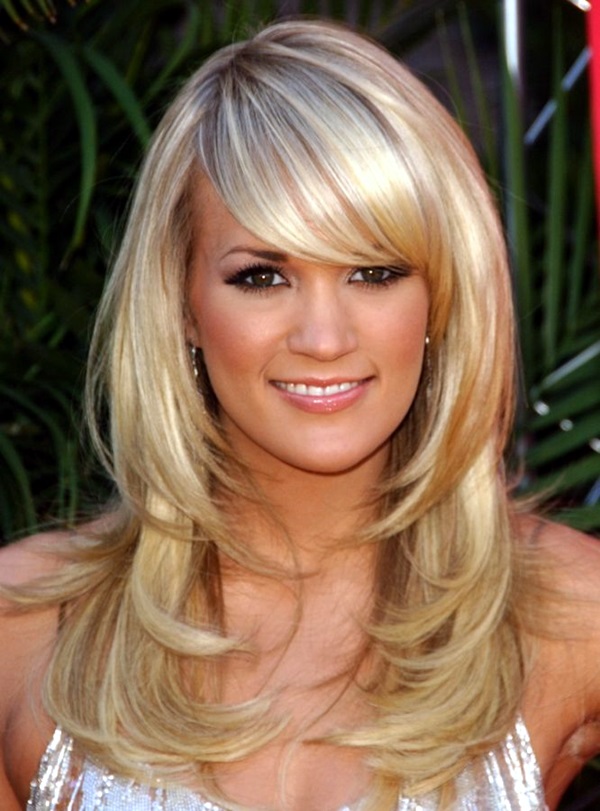 A sleeveless crop top with high waist skinny denim does wonders when you add a hott-ttie look with this stupendous Feathered Layer Haircut. Ask your hairstylist to use razor to give that perfect shape to the hair tips. Mid-part the hair and let them breathe.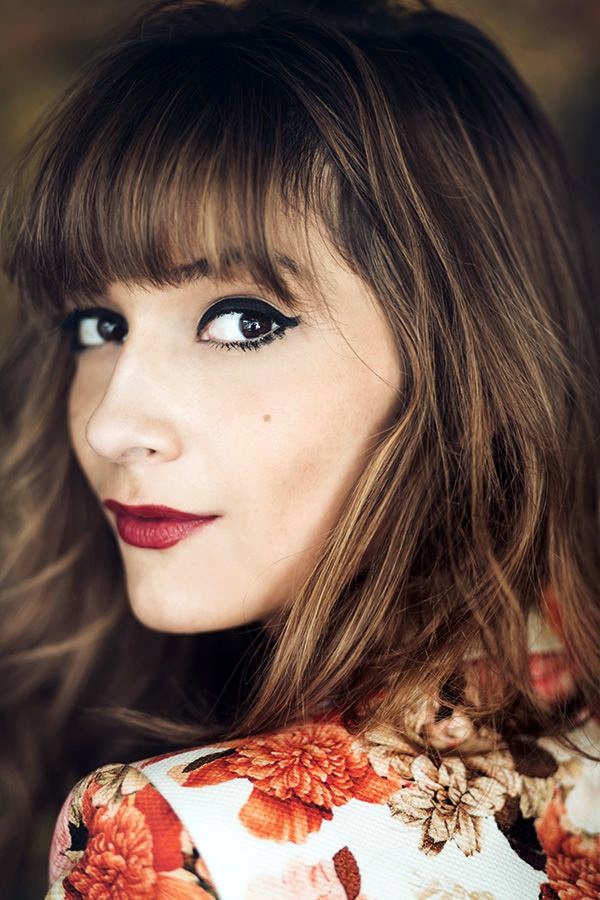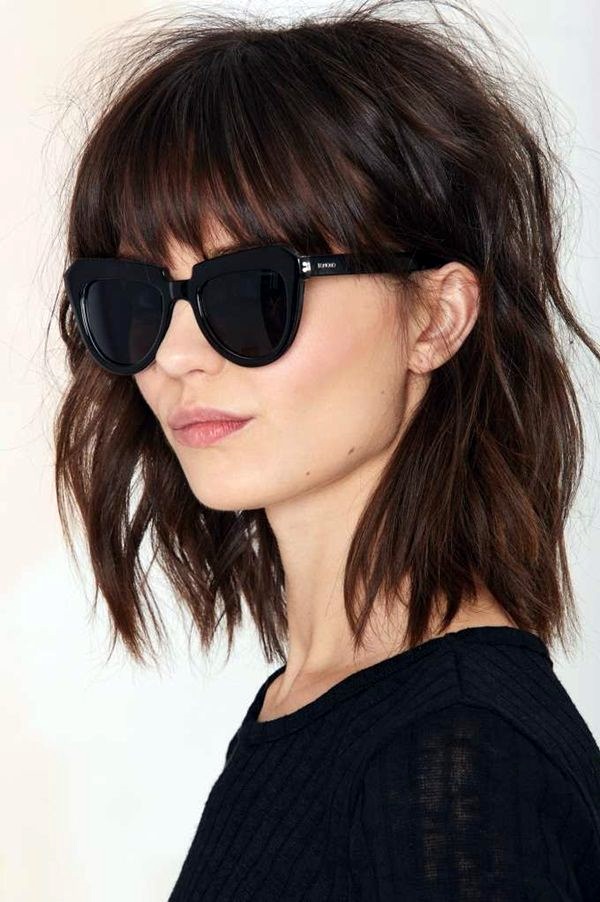 Blunt Bangs Hairstyle and baggy outfits are married to each other since forever and looks great on any face type. With a smile and simplicity, you look as cute as a new-born and with the killing make-up; you look no lesser than Kylie Jenner.
NOTE: Not always will you need to cut your hair into layers, if at all you desire to flaunt one! The genius hair-coloring and highlighting is always there to fake layering.
Ponytail Hairstyles
Late for work but hairstyle's not ready? How about trying this sexy Braided Pompadour Hairstyle that will be ready in less than 5-minutes? Just catch the hair from mid of head leaving the temple ones free and go on making loose bouffant braids. If done, then get hold of all of your hair and secure it into a ponytail.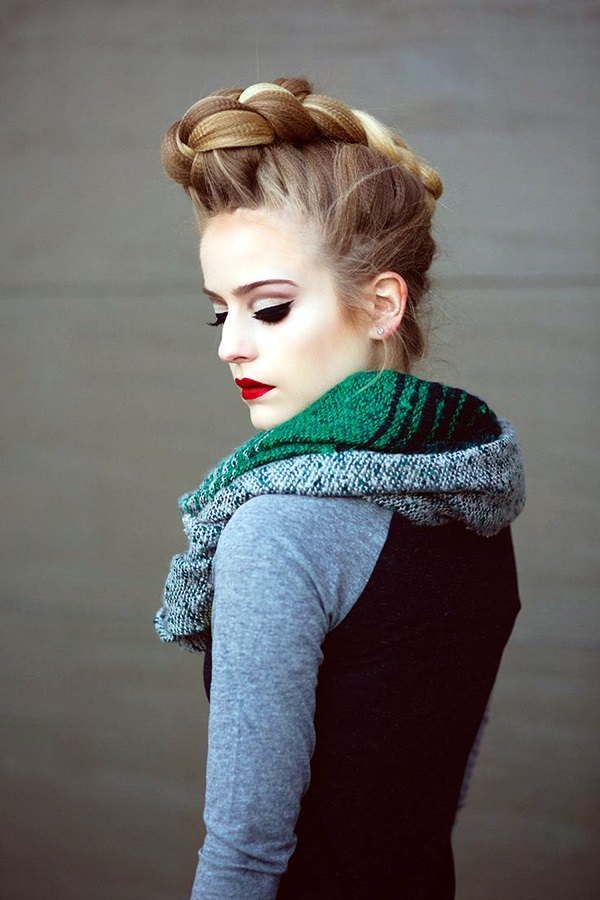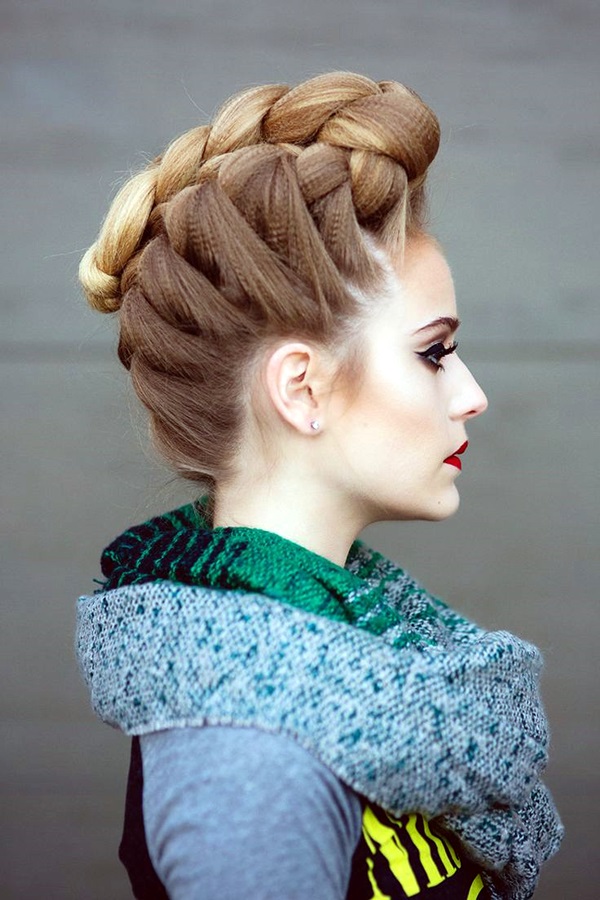 Being more creative will give you yet another Medium Length Hair Styles for Women? As soon as you do braided pompadour puff, catch your temple hair and start braiding the fishtail from both sides. At the end, all you have to do is to hold all the braids and free hair and put it into a ponytail to get a Fishtail Pompadour Ponytail ready.