Do you know what speaks of freedom? Being able to ride a motorcycle. It allows you to experience fun and excitement while taking you places.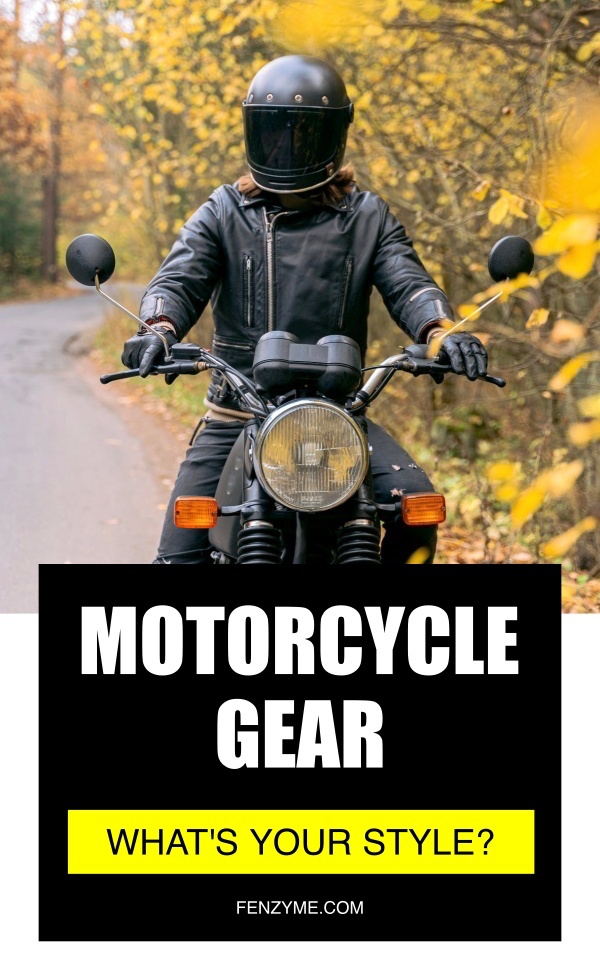 As a motorcycle owner, as much as you love to take it out for a ride, you must always remember to put safety first. Safety should be at the top of your priority when riding your motorcycle. The great news is that there are numerous ways to ensure your safety with appropriate gear and accessories. This simple guide is available to help you navigate the world of protective gear that compliments your style.  
Types of Moto Gear Styles
Fortunately enough, there are unlimited options to choose from. It all comes down to your preference and personal style. Before heading out on a shopping spree, take a step back and consider factors like your commute style, comfort, and road safety.
For example, you're probably not going to be wearing a dirt bike helmet if you only use your motorcycle for basic commuting, like running errands or going to work. Let's have a look at the different styles of gear available for motorcycle lovers. 
Cruiser Gear Style
This is the most popular choice of all. As the name implies – cruising gear is more like a rugged and comfortable choice of style for people who like to cruise around town in their motorcycles.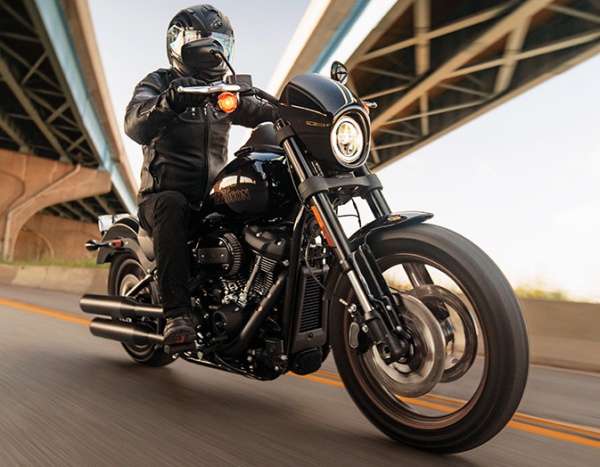 Cruiser jackets, sturdy boots, gloves, and a strong helmet are typical of the cruiser look. Top-of-the-line motorcycle jackets have fewer seams in the chassis to improve long-term durability and protection. 
Most people who enjoy open road freedom sometimes pick an open-face helmet for more airflow. Having said that, the safest bet is always a full-face helmet instead of a well-ventilated one.
Sports Gear Style
A sportier style for sportbike owners. You have the option of buying sports jackets to pair it up with other additional gear like matching accents, visible armor, and perhaps a full-face helmet. Motorcyclists love to accentuate their bikes by wearing gear that compliments their style.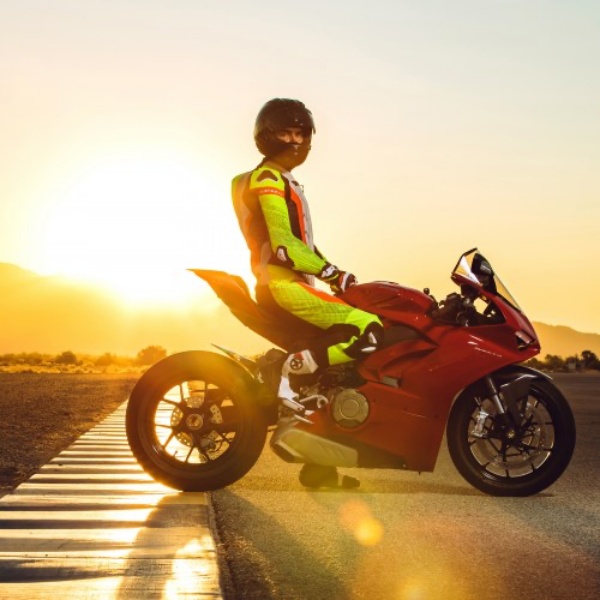 For people who are into sports bikes, you'll surely come across colorful and flashier options when shopping for your motorcycle gear – we know you'll love it.
Street Gear Style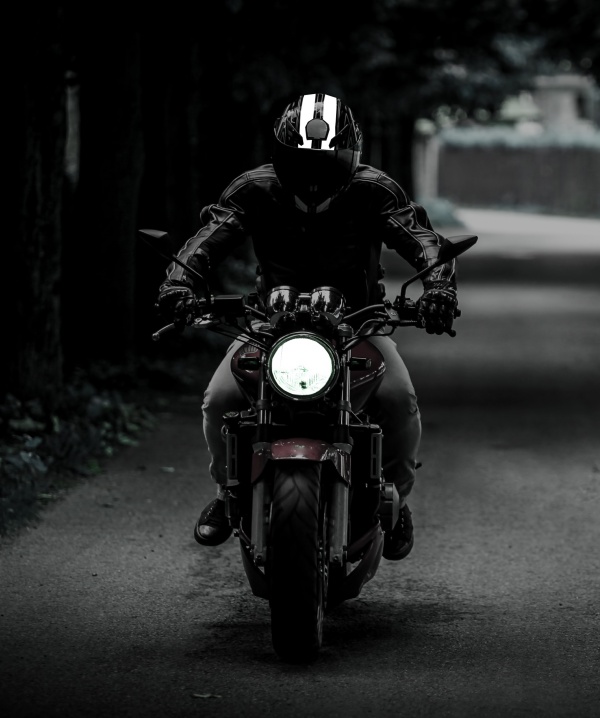 Street gear style for motorcycle owners has almost become a fashion statement. Well, this is a style that stands in between sporty and cruiser style. Standard bikes are usually a combination of sporty and classy – so a street gear style is the safest in-between choice that adds to the personality of the bikes.
Adventure Gear Style
Isn't that what motorcycles are all about? Taking it around for little adventures means you need to wear protective gear for you to boost your experience.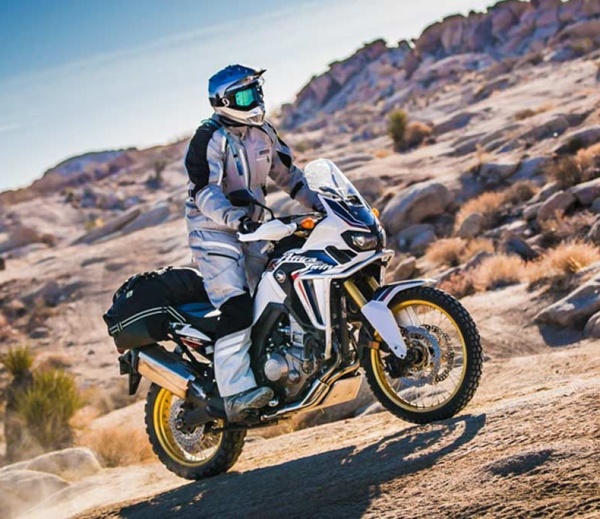 It is also about picking a style of gear that does justice to your vehicle. For example, you are traveling around with a V-storm or a Versys – you would want to dress up to compliment your motorcycle.

When we think about adventure gear, we should think of the extreme road conditions just to be safe. Adventure bikes are usually driven more on highways and dirt. This means that buying a full-face helmet is probably more suitable for the occasion. You'll also have to look around for a nice set of gloves and boots.

Keep in mind that you'll find yourself covered and wrapped in the dirt by the time you return from your adventure – so pick accessories that are durable and comfortable.
Another huge factor is the weather – and we strongly advise you to dress accordingly. Make sure you choose outfits to protect you from extreme cold or pesky rocks from hitting your body parts. 
Dirt Gear Style
This is very similar to adventure gear. For dual-sport riders – dirt gear style is the best option. Their love for cruising on and off the roads, particularly on dirt tracks, can be paired up by a combination of dirt gear styles.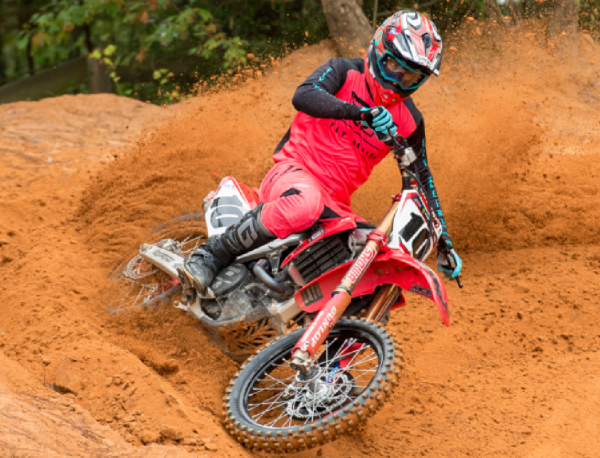 Protective wear works like magic when it comes to pulling off stunts with your bike or just random dirt track cruising. Most dirt track riders opt for gear that heavily accentuates their bikes' visibility. For this reason -dirt gear style attire is a safe choice.  
Choosing The Best Motorcycle Gear
When you have to settle your choice of gear – we highly suggest you consider some of the factors such as safety, level of protection, style, purpose, and comfort. Therefore, keeping all these factors in mind, it is probably very unlikely to find 10 on 10 sets.
You may have to choose according to what's more important to you. For example, if protection and functionality are at the top of your priority list – then you may have to compromise a little on style and colors.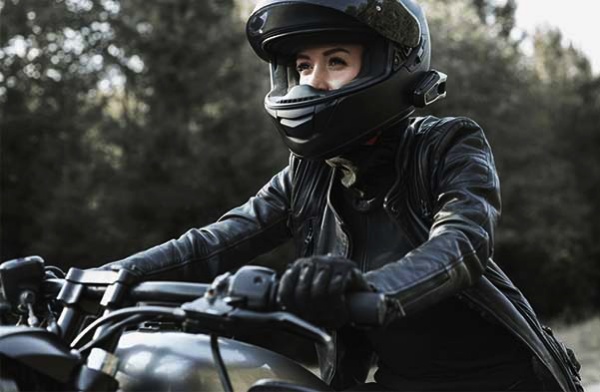 If you plan an adventure in extreme weather, you may have to put aside attires that look stylish but will not support your road safety.
If you are going to be cruising around during the rainy season – you must pick waterproof gear without a doubt. Therefore, it all comes down to your personal preference, which brings us to the next point!
Go With The Gear Styles That You Like Best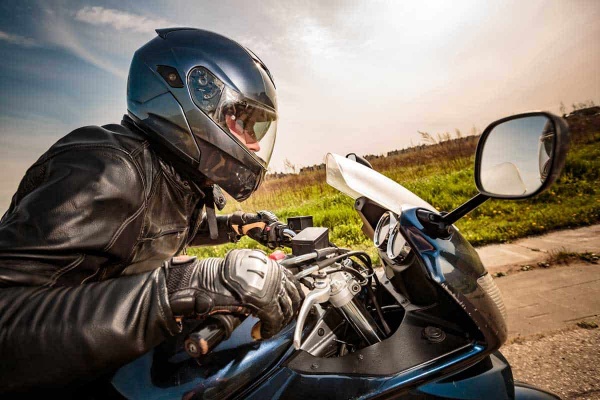 Don't worry about how you are supposed to dress if you are riding a motorcycle. Choose your gear according to your needs. We suggest going with your gut. Your motorcycle gear should define your personality and priorities. You will want to ride with pleasure and freedom, so it's important to choose outfits that enable you to enjoy your experiences.
To Conclude
Before we wrap up, we want to remind you that riding a motorcycle exposes you to extreme weather and road risks. It requires focus – both physical and mental. Fortunately, there are options in the market that can cater to your needs while ensuring your safety in different weather conditions.
It is an absolute necessity for you to pay attention to your driving needs before you make a list of things you wish to buy. Maybe start by searching for options online – you may end up getting some great deals by purchasing online. 
Buying the right motorcycle gear should be included in the total budget of purchasing a motorcycle, as we believe that buying a motorcycle remains incomplete without the right gear.