The wine glasses and tequila shots have always been and will always be part of a happy celebration. And so, trust me; you will never regret painting these New Years Eve Nails Designs and Ideas 2019 that includes the bottle of whiskey and a glass of retro wine. Get those circular studs to make a studded French tip and add a unique charm.
Fireworks Manicure with Studs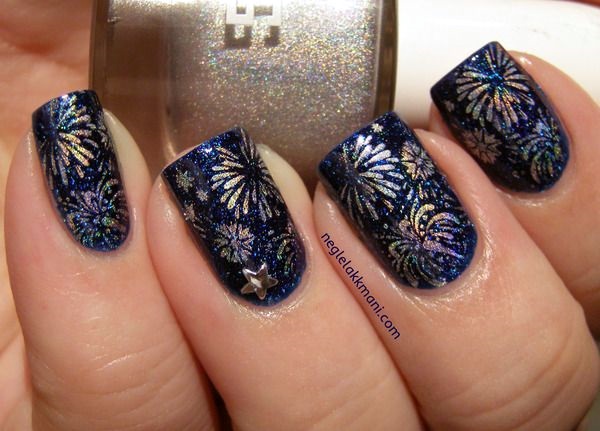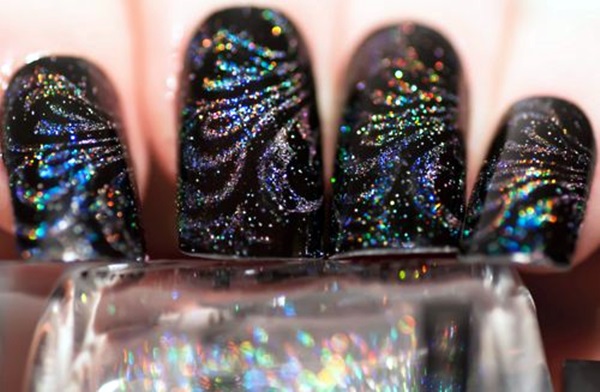 Who doesn't enjoy enlivening the fireworks and crackers that burst out in the sky and make us awfully look at it? The whooshing of rockets booming and banging into lights is the resemblance of happiness that New Year brings. How about elaborating it with stupendous studs? You may also introduce an attractive ombre effect thereby doing this firework manicure. When you know how to get Stylish Black and White Nails Designs, you will be preparing yourself for the fashion war. So here are some!
Confetti Nail Art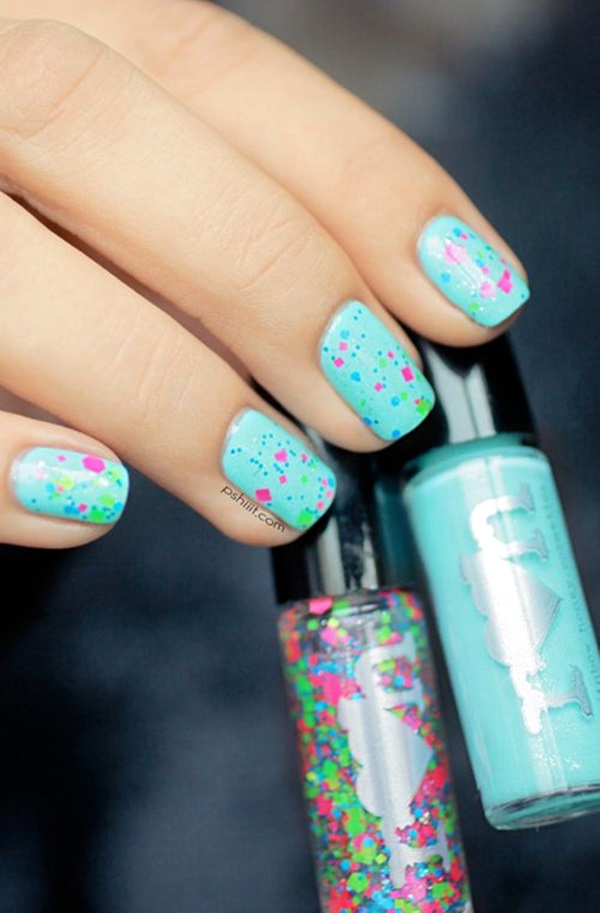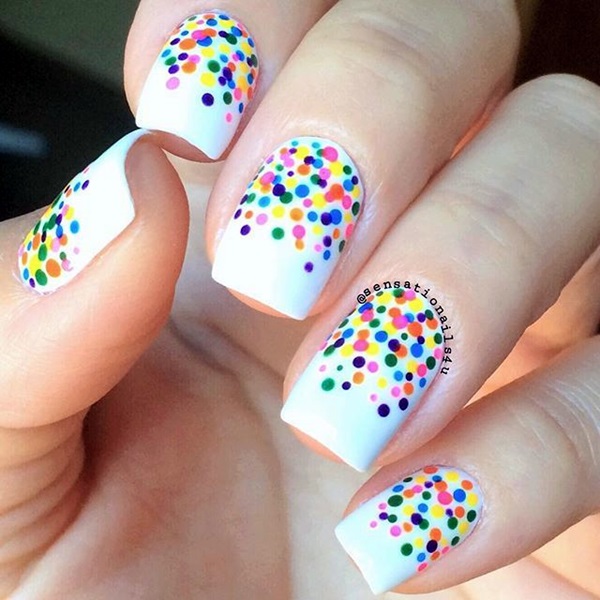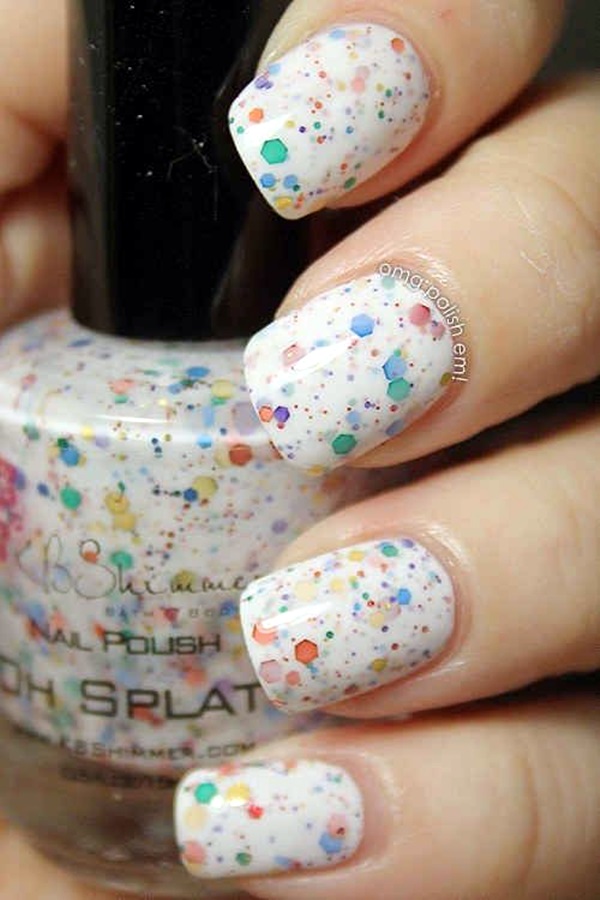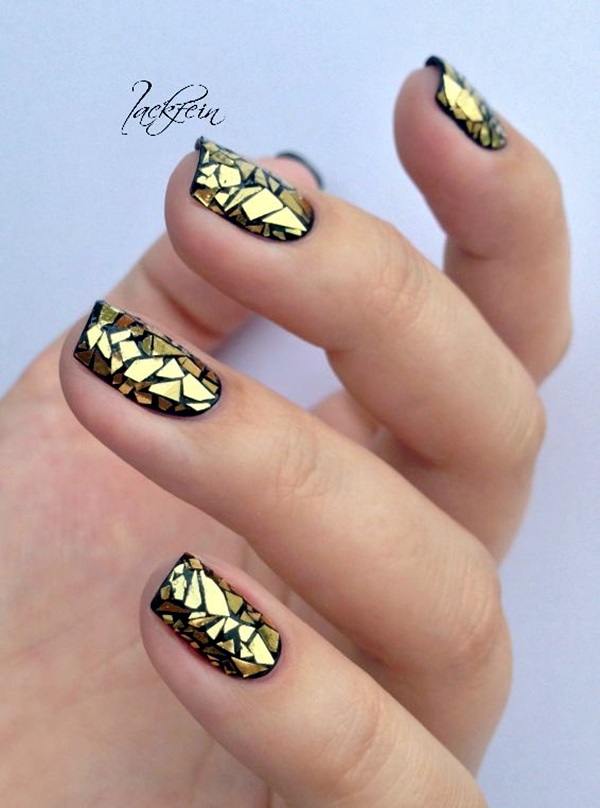 No one could ignore your confetti artwork during this festive season. Rainbow confetti nail art has become the trendiest New Years Eve Nails Designs and Ideas 2019. No my child, it appears to be easy but it is so damn tough to get it correctly since you have to take care that two confetti studs are not pasted next to each other. You may also let the base be transparent with confetti over it thereby putting the final transparent enamel coat.
Corset-with-a-Bow Manicure Design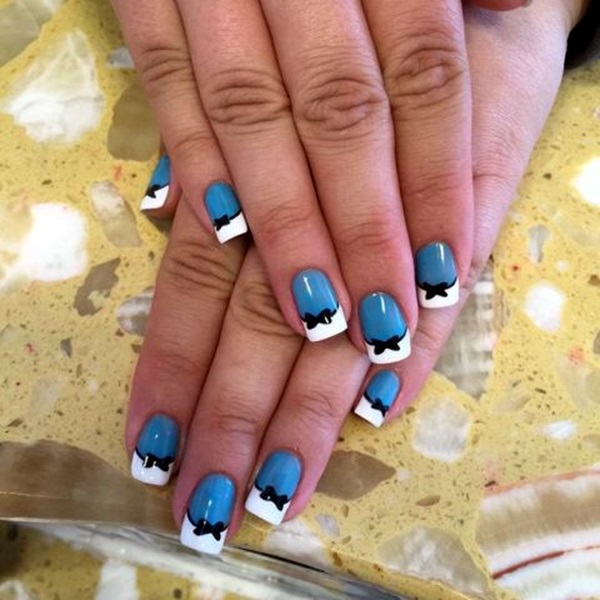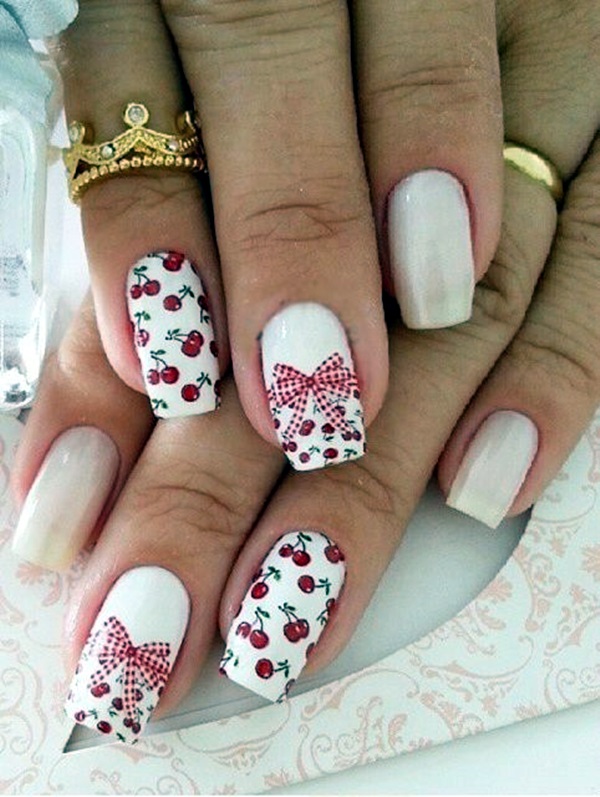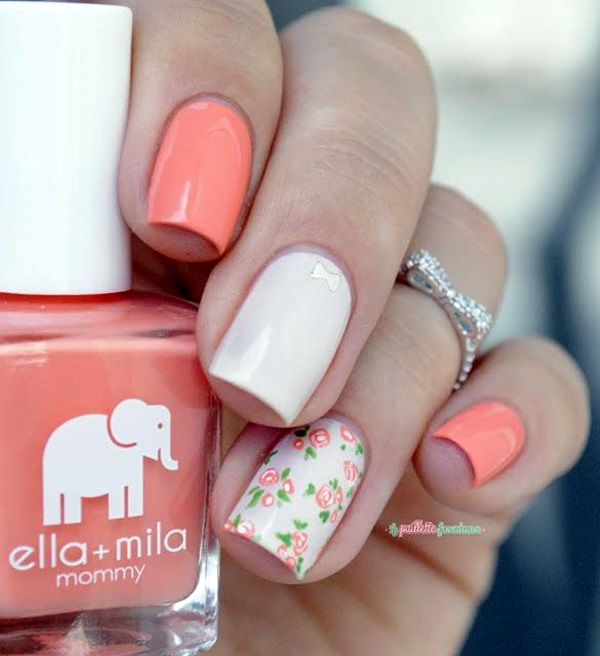 Bright nail enamel with a beautiful corset looks fabulous when detailed with stunning nail accessory including bow. You will love the look when you add up a chic of polka artwork thereby making this manicure indistinguishable. How about a brand new idea of sticking tape nail art accompanying it with a corset designing and studding it up beautifully?
Glittery Stamp Nail Art