Though there are many different styles and trends to try out, the "cool girl" style is always fun. This particular style exudes confidence and effortless beauty and a strong sense of style. This type of girl has natural beauty and doesn't need to try too hard to look amazing. Cool girl style, like many other trends, has even been adopted into a wedding day style for brides all over the place. This fun and flirty style, known as the "cool bride" style, incorporates elevated cool-girl style and takes it to the next level for a bride's big day.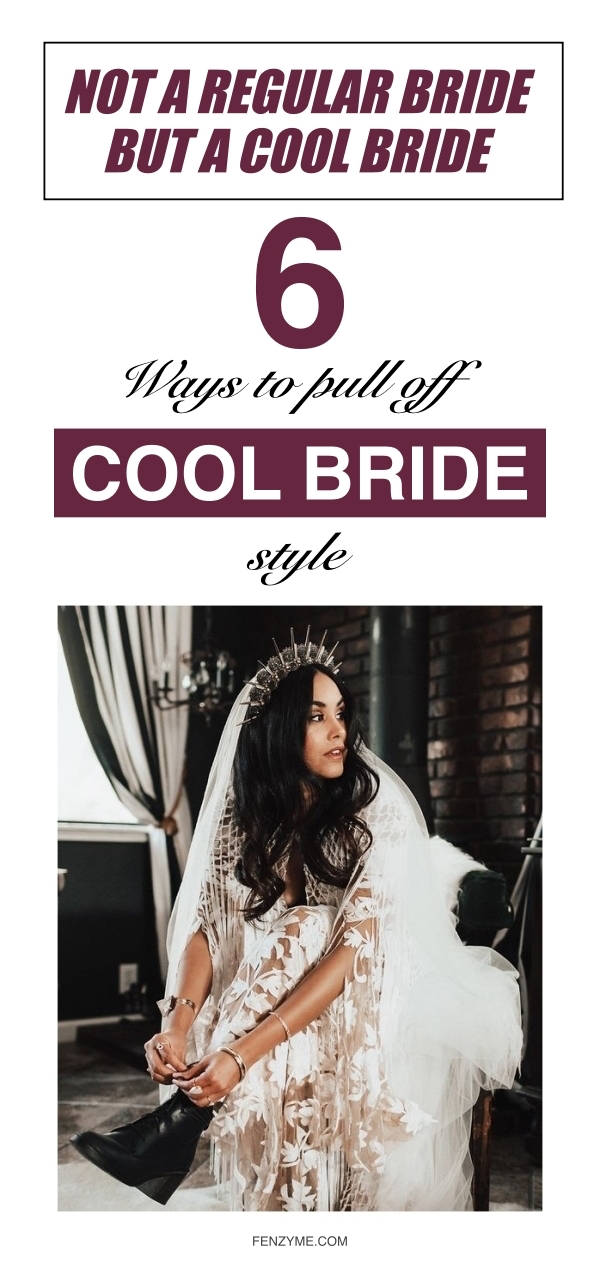 If you're looking to implement some cool bride style into your wedding or wedding look, you're in the right place. Though clothing is the most popular way to try out this style, you can also get a cool bride look through hair, makeup, flowers, and more. And yes, you CAN pull it off! Here are a few ways to incorporate a cool bride style into your wedding day.
Bridal Jackets
Perhaps the most fun and versatile cool bride style trend is the addition of a bridal jacket. These jackets are great because you can design (or DIY) one to match your own cool-girl style! For a cute and semi-casual look, choose a denim jacket in your favorite color and wash. From there, use paint or patches to spell "Mrs." and your new last name on the back. Add a bridal necklace to finish off the look and you've got an easy and photogenic look for your reception.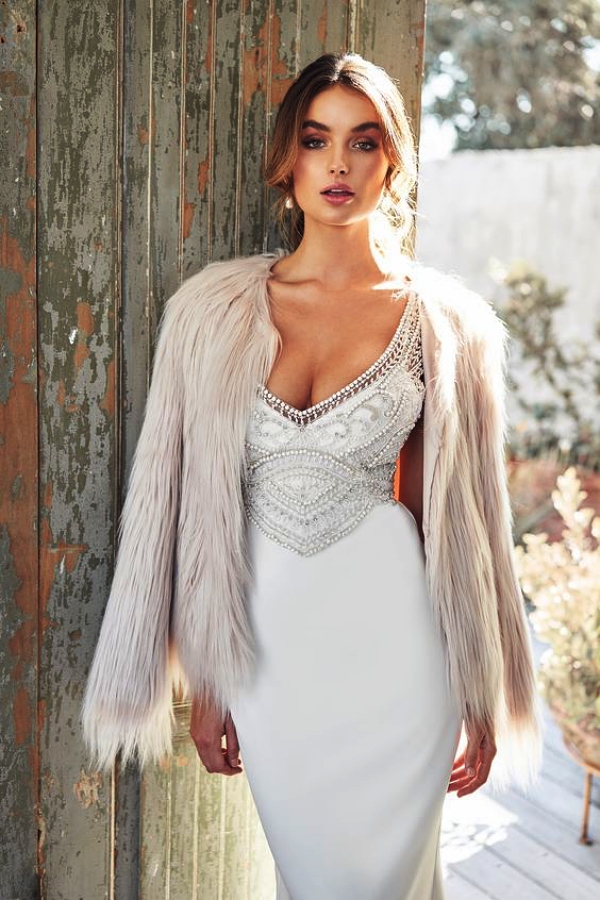 For an edgier cool bride look, you might want to go for a classic black or white leather jacket. This is perfect for cooler weather weddings and instantly gives off effortless style and timelessness. Use leather paint for a design or hand-drawn picture of an engagement ring. You get full creative control when it comes to decorating your wedding jacket.
Non-White Wedding Dress
This one is a bold, rule-breaking option for brides who want to break the mold. If you're ready to try something totally different on your wedding day, this is a great way to do it. A classic cool bride move is to wear black instead of white on your wedding day, which certainly makes a bold and confident statement. Everyone will remember your choice to do something different!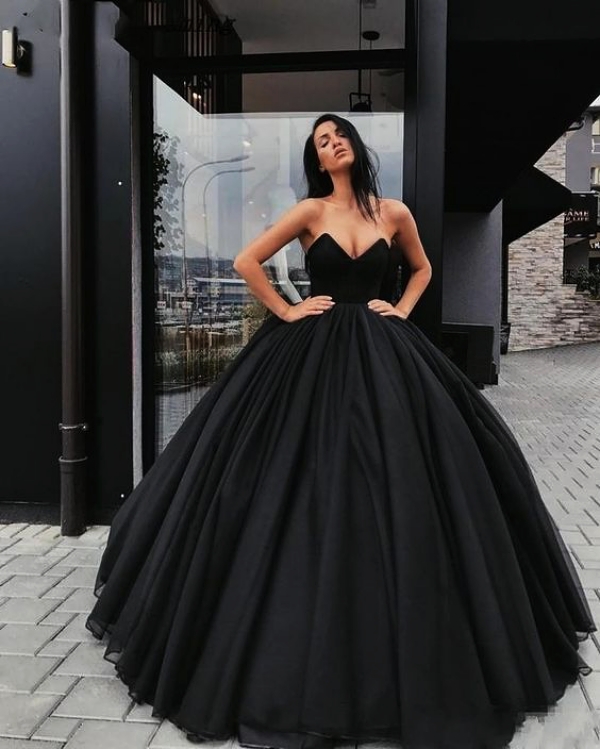 If you're not feeling like going for a black wedding look, consider the array of options already tested by brides all over the world. Classic chic colors like light grey, eggshell, off-white, beige and a range of soft neutrals are all fair game for a cool girl wedding look.
Bridal Hat or Headband
Channel your inner creativity and add some flair to your hair on your big day. This is a chance for you to go full-on cool girl and have some fun with your bridal ensemble. Hats are a great way to elevate any look, from your bachelorette weekend festivities to pre-wedding events and even your ceremony or reception. This is a style your partner can hop on as well! Wear your bridal hat for your ceremony, a few photos or your entire wedding day!
Headbands are another way to add some flair to your wedding look. Implement classic cool bride style with this bohemian-inspired trend that looks good on absolutely everyone. Make sure to incorporate similar colors and flowers as in your wedding bouquet to create cohesion and balance. If you're looking to share this trend, have your bridesmaids wear flower headbands instead of carrying a bouquet, or both!
Non-Traditional Bouquet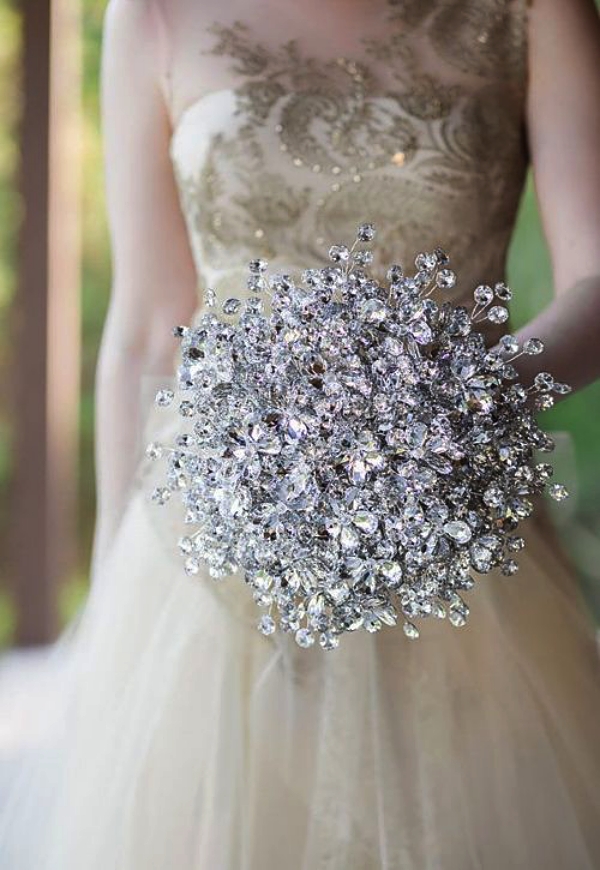 Speaking of floral arrangements, a unique bouquet, and overall floral aesthetic is a great way to implement a cool bride style throughout your wedding. Though peonies, hydrangeas, and other "traditional" wedding flowers are both beautiful and classic, there are other options to keep in mind. Think about options like faux flowers in the form of paper, silk, or burlap arrangements. If you want to keep things fresh, there are also many options for a unique bouquet including eucalyptus, greenery, magnolia leaves, pampas grass or even a mix of dried and fresh flowers.
Unique Engagement Ring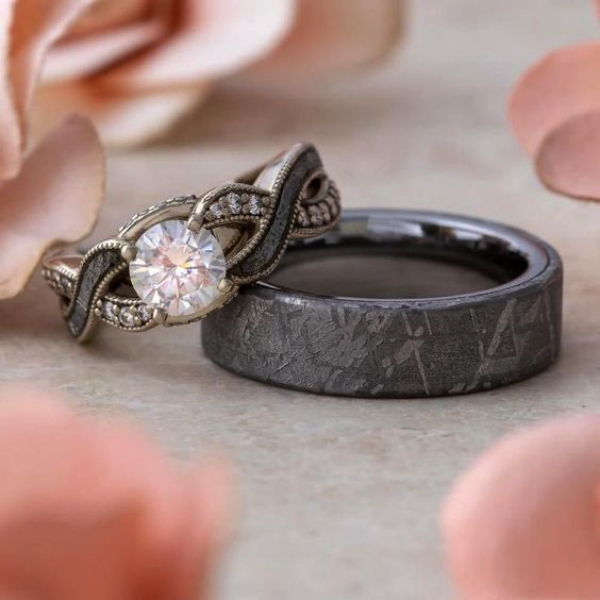 This one requires some planning in advance, but having a sincerely special engagement ring is quite possibly the best example of cool bride style because you will wear it forever! Non-traditional and unique engagement rings come in quite literally all shapes and sizes. You might start by looking at less common ring styles or cuts. Also, keep in mind that more common engagement ring shapes come in specific and rare styles, like unique pear-shaped engagement rings and the like.
Outfit Change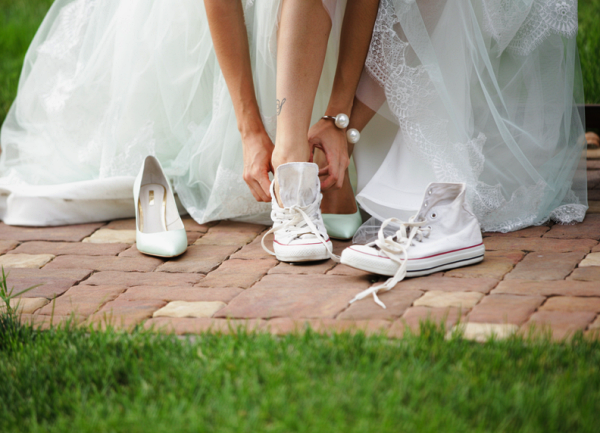 Is there anything cooler than making an outfit change in the middle of an event? Brides who make an outfit change are not only smart but also take advantage of getting in more than one bridal look. You might think about making an outfit change between your wedding ceremony and reception for a few different reasons. If you choose a long or princess-style gown, you might consider changing for dancing or overall comfortability purposes during your reception. Options for this include a more form-fitting, less heavy, or long dress option. Depending on the dress code for your big day, you could change into a more simple long dress that you can move well in, or go for a more daring option like a short dress, bridal romper, jumpsuit or something similar.
Besides your dress, it's also easier to dance and move around in flat shoes. A classic cool bride move is to either change into sneakers or wear them for your entire wedding and reception! You can tailor these to fit your personal style and add things like rhinestones, pearls or even satin laces to elevate your sneaker look.