Femininity is something that turns a woman into a girl and girl into a woman merely by the sense of dressing up. But what if some outfits could make you feel like a lady i.e. a perfect combination of girl and woman?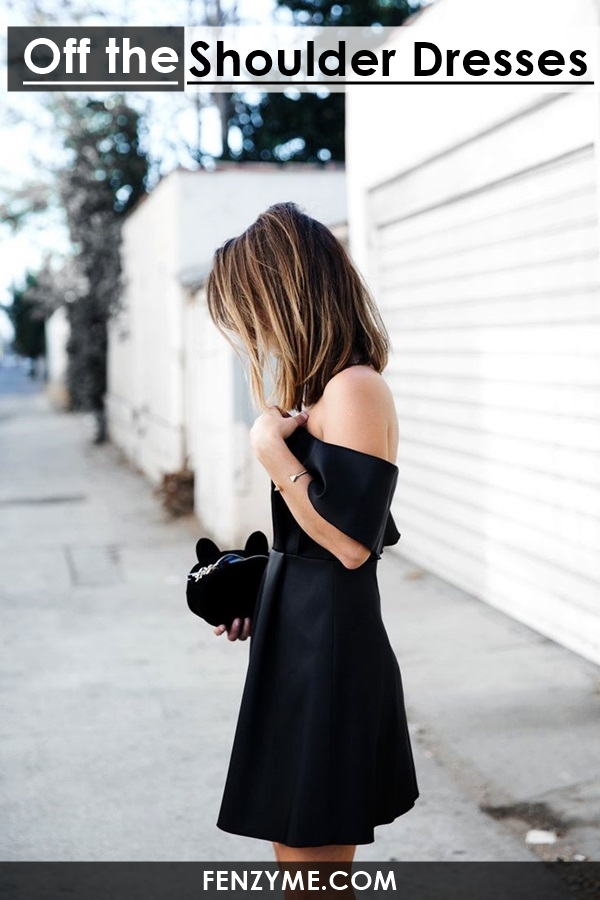 Indeed, these Appealing off the Shoulder Dresses will make it a wonderful experience for your first romantic date night. Adding a chic of blazers won't affect the style but will add class if wearing at office. Discover the vogue. Parties give you a chance to change your usual look and appear way more gorgeous with vintage spirit in your clothing. The effortless chic that is a disaster in itself are these Inspiring Retro Fashion Style Outfits.
 Off the Shoulder Dresses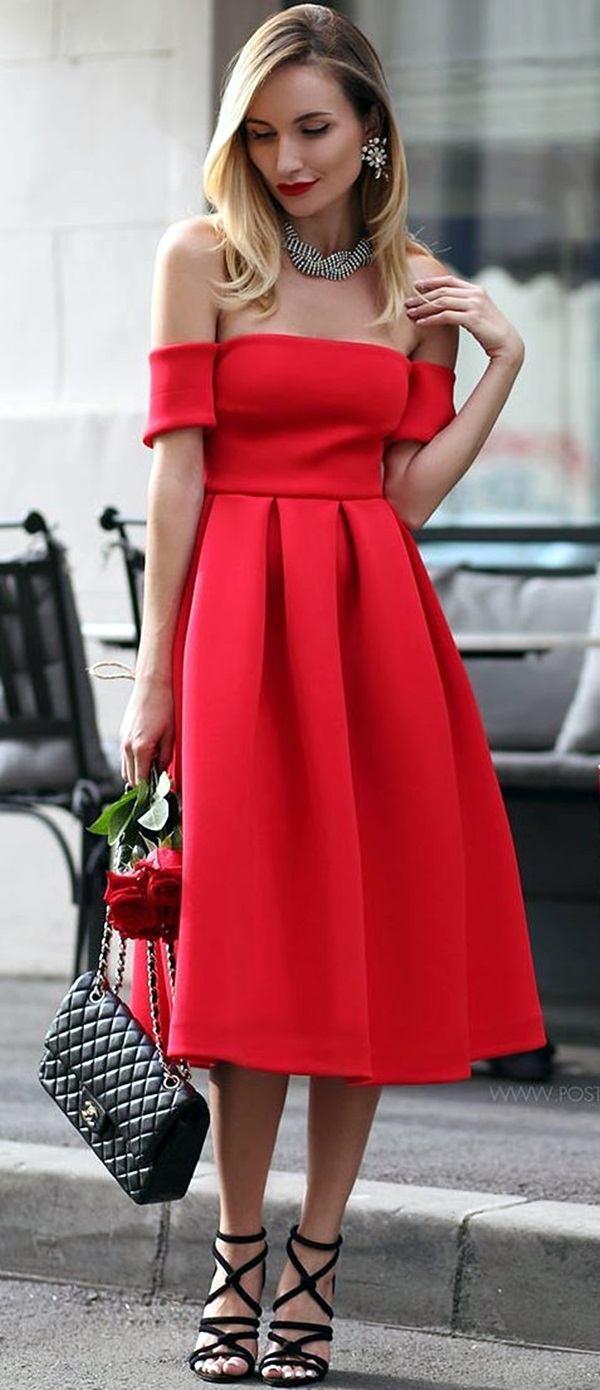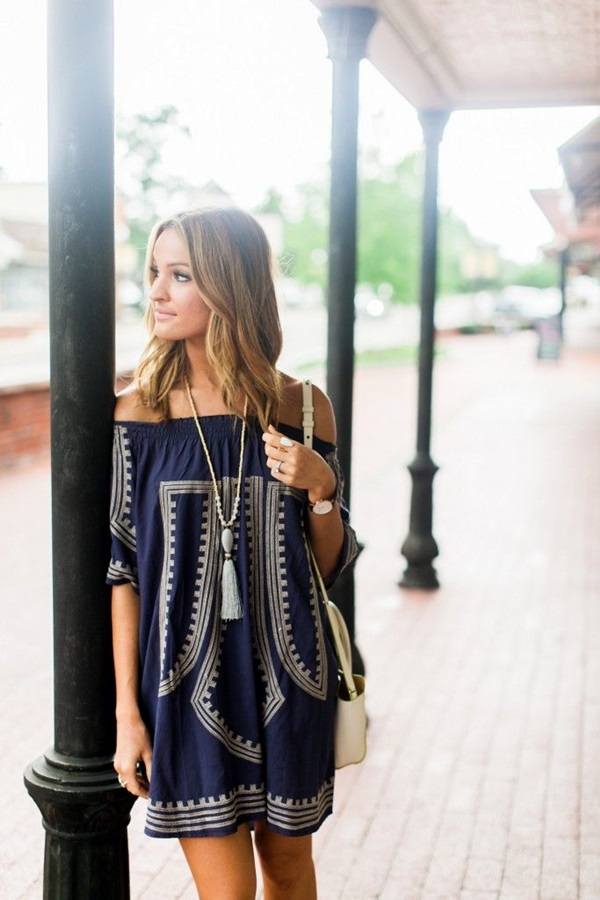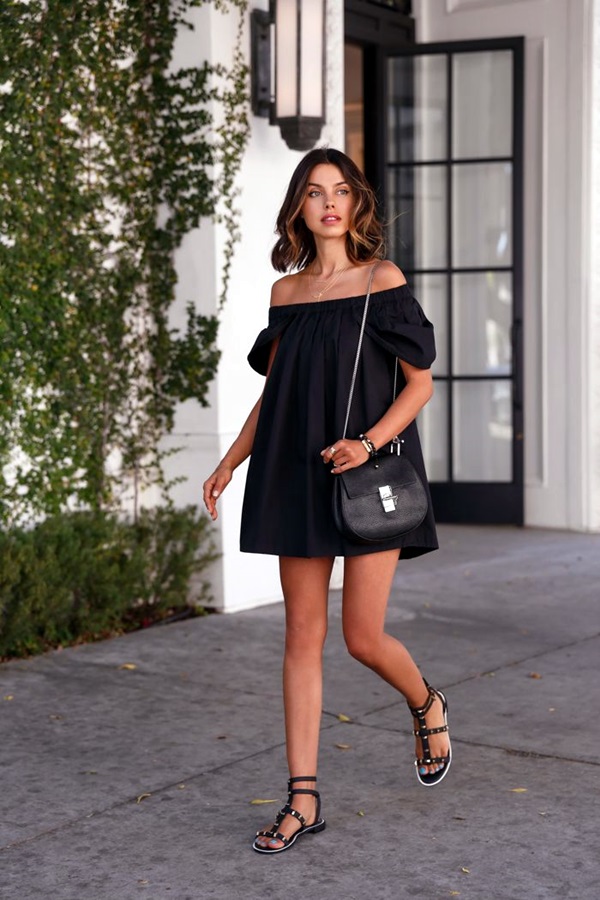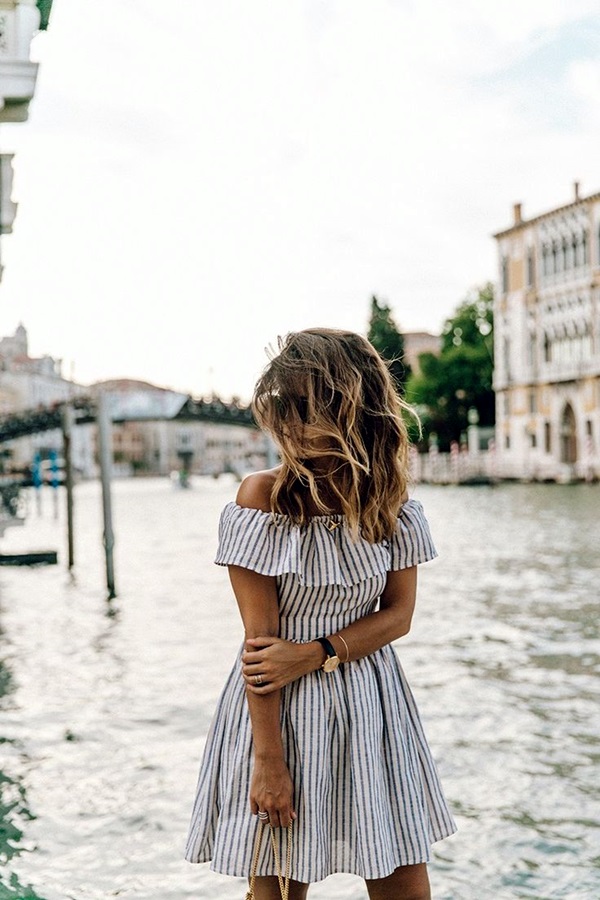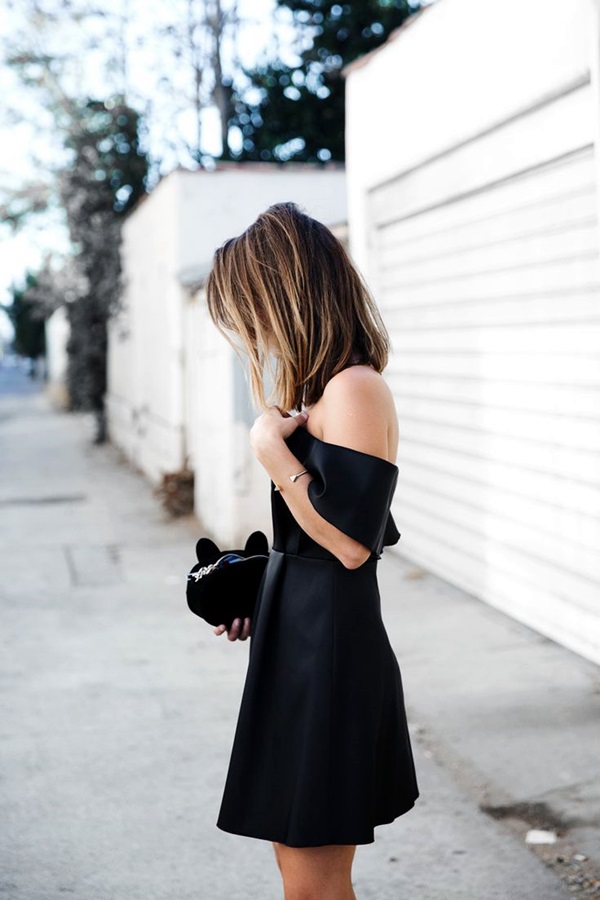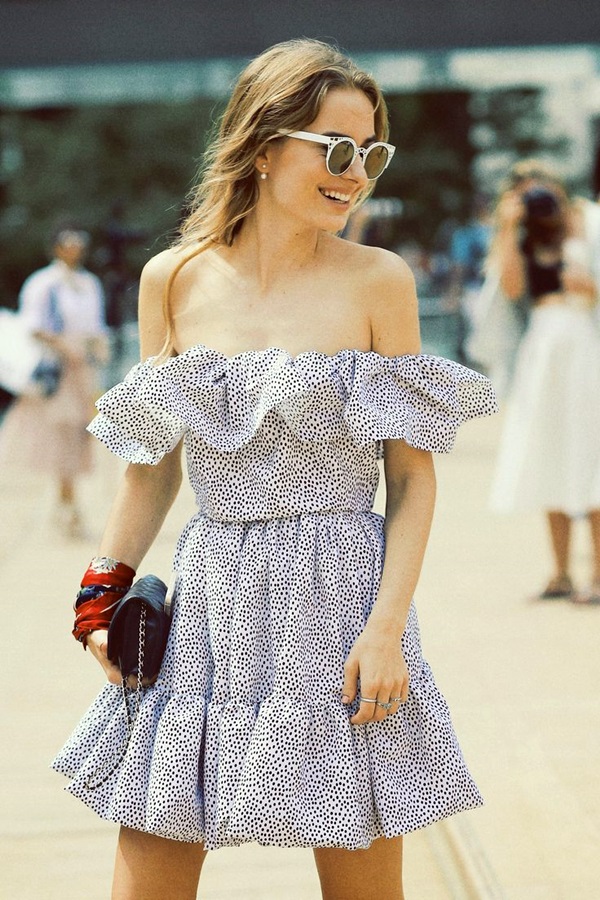 Off Shoulder Lacy Dress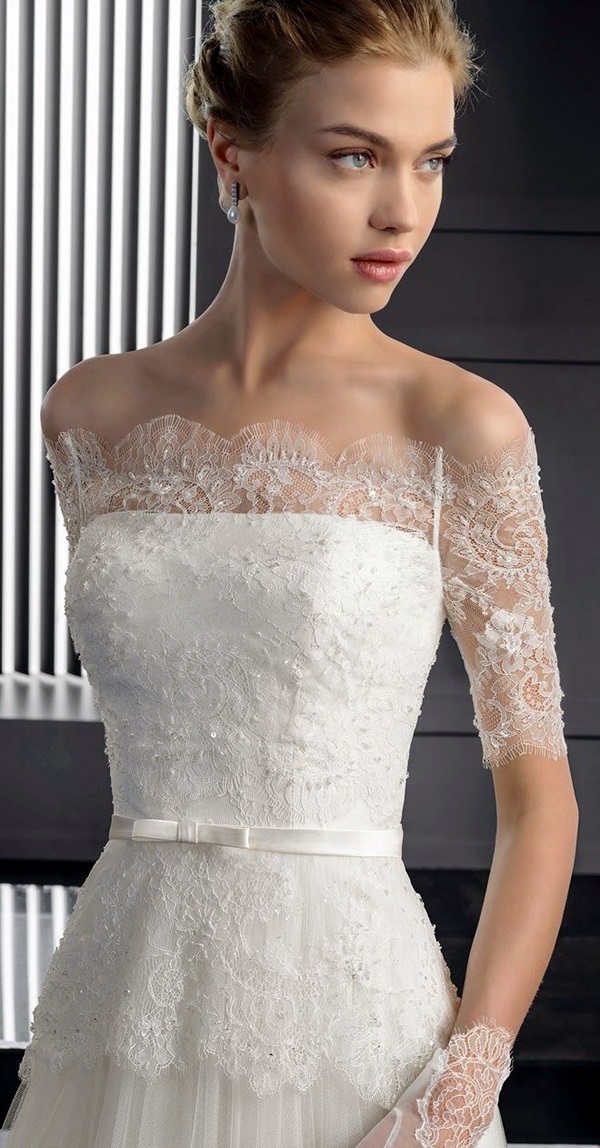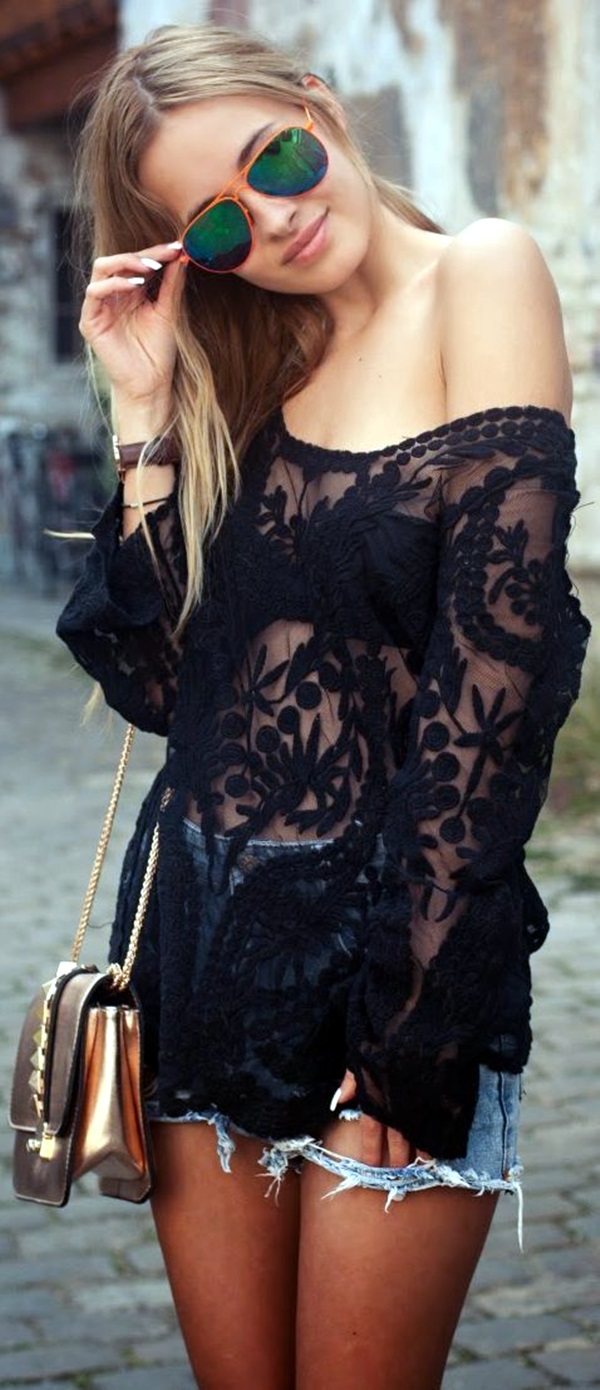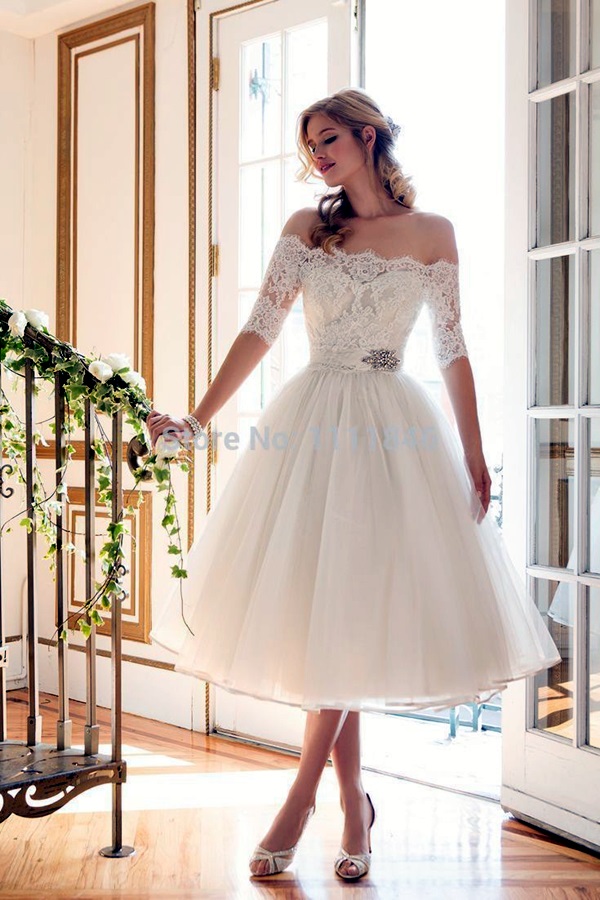 Off shoulder lacy dress will make you look glamorous at your stupendous date with him. Else you may prefer wearing tights with it during winters along with a classy blazer and you ready to move into the workplace. You will love a little necklace that makes your appearance touch the sky. With this stunning outfit you must try those sexy pumps and your vintage curly hair will look quite royal with this garb.
Off Shoulder Crop Top with Maxi Skirt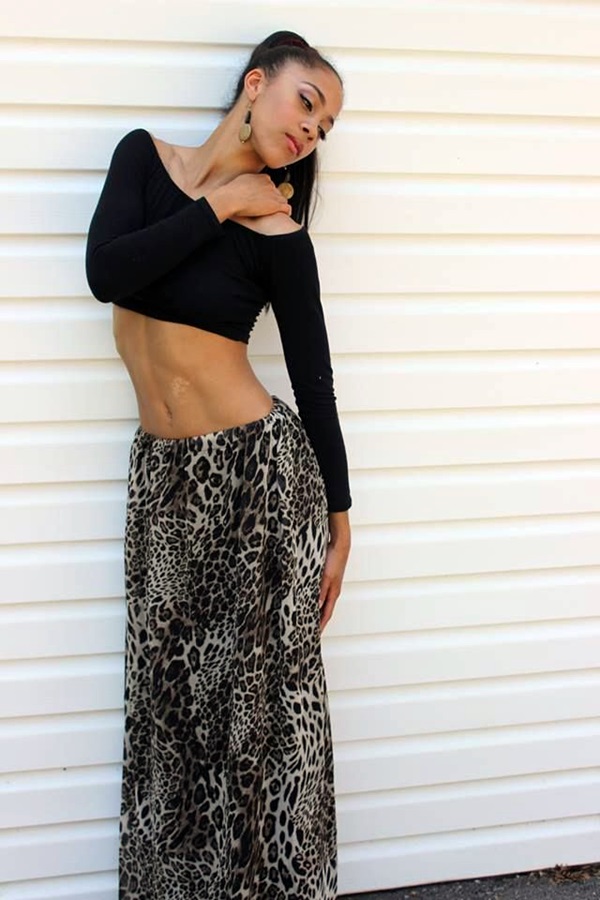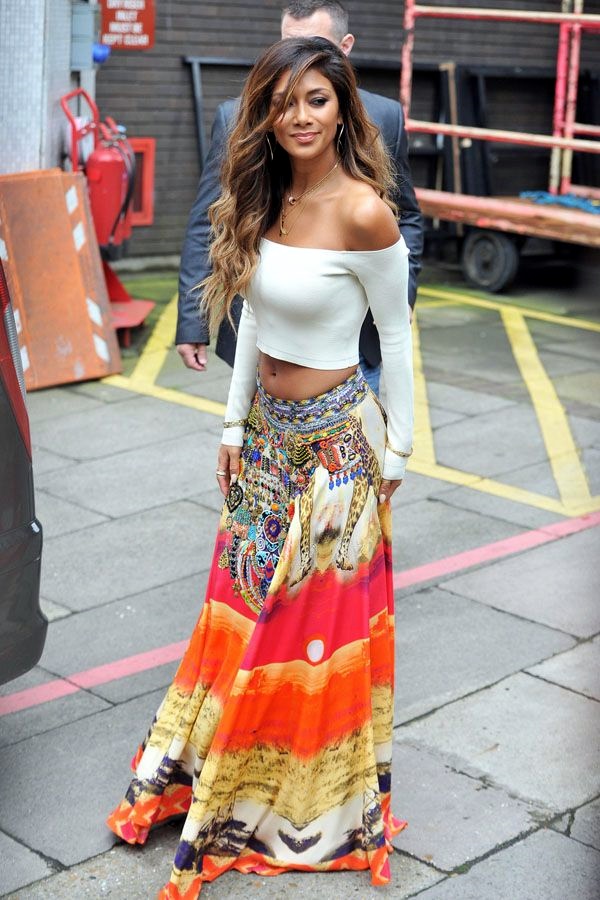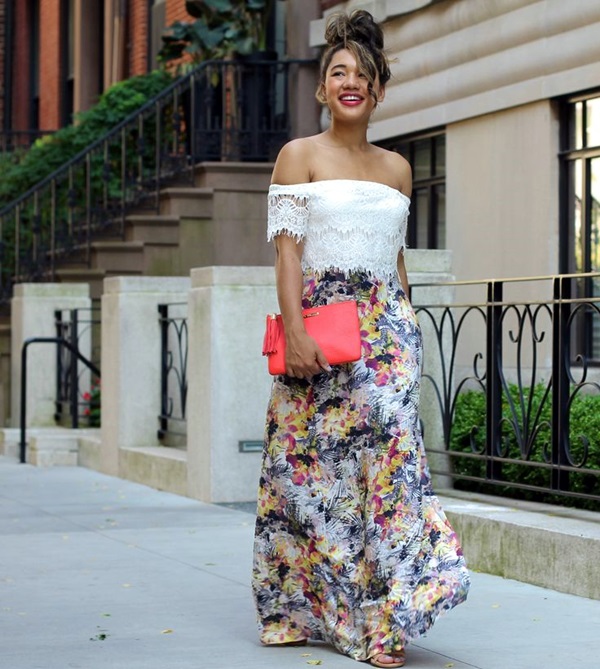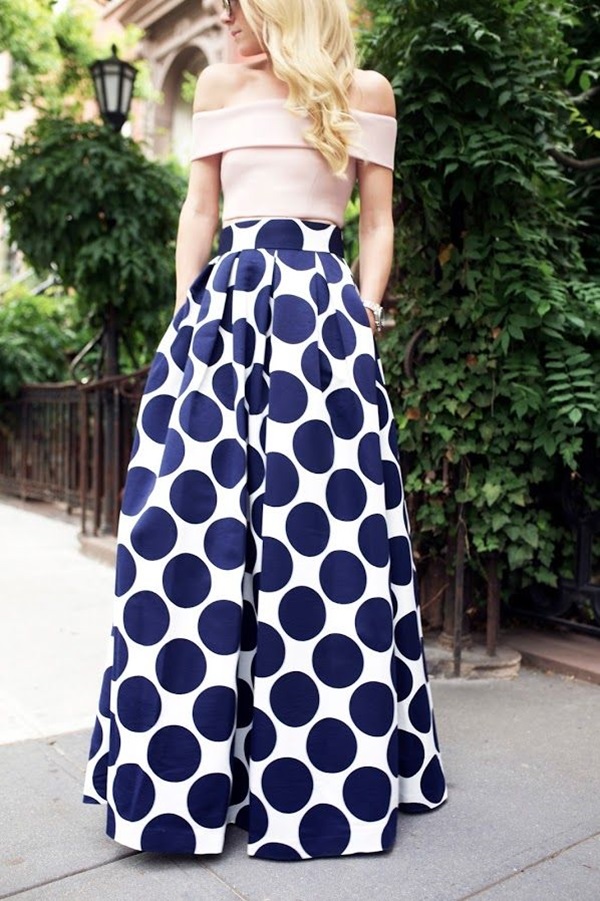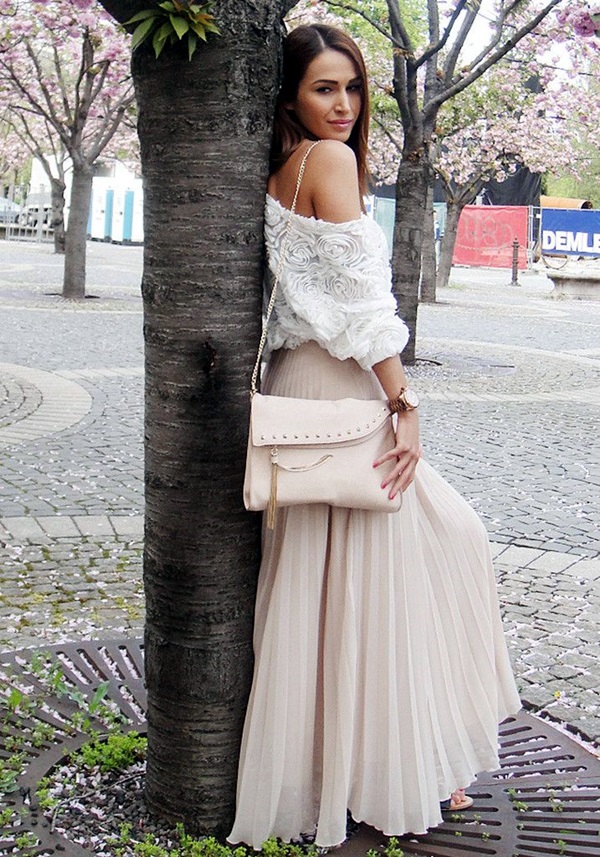 Off shoulder crop top will look stunning with tribal designed maxi skirt giving you a traditional Indian touch. You may love wearing a sassy silver metallic necklace with this outfit along with a stupendous pair of metallic heels. You must give that maxi tulle skirt with a simple top over it a try on your prom night. And about the fishtail skirt, this is also a great idea to wear with an off shoulder crop top on your first ever romantic date with your dream man.
Distressed Shorts Rocks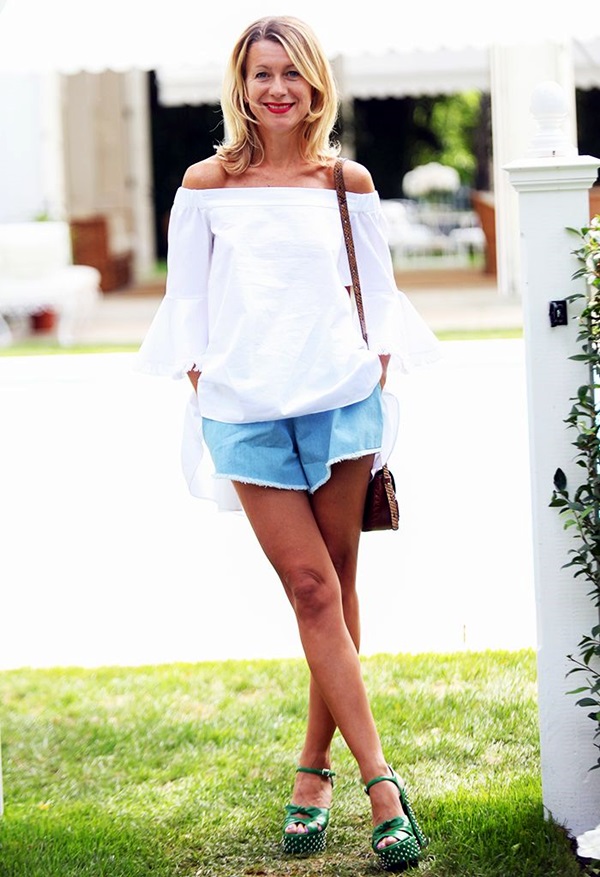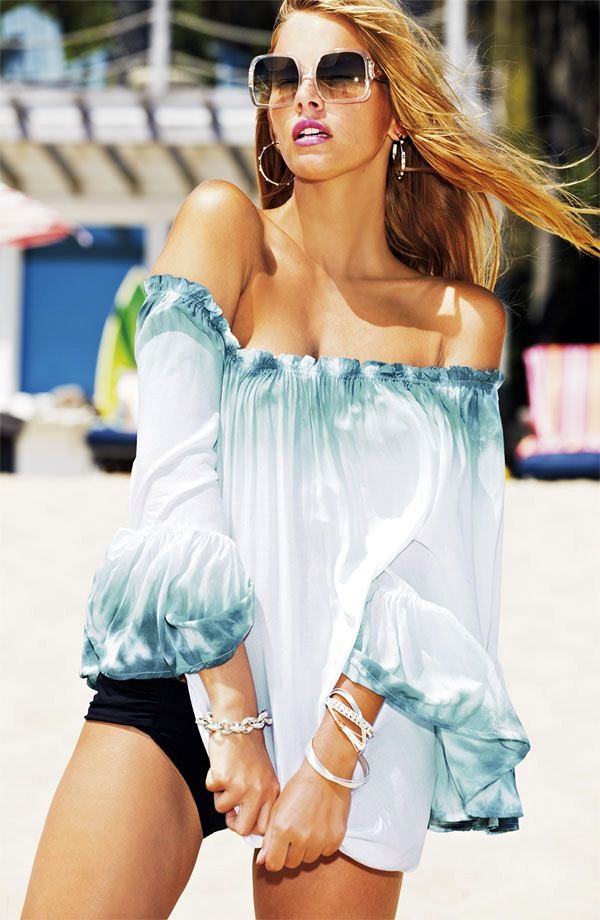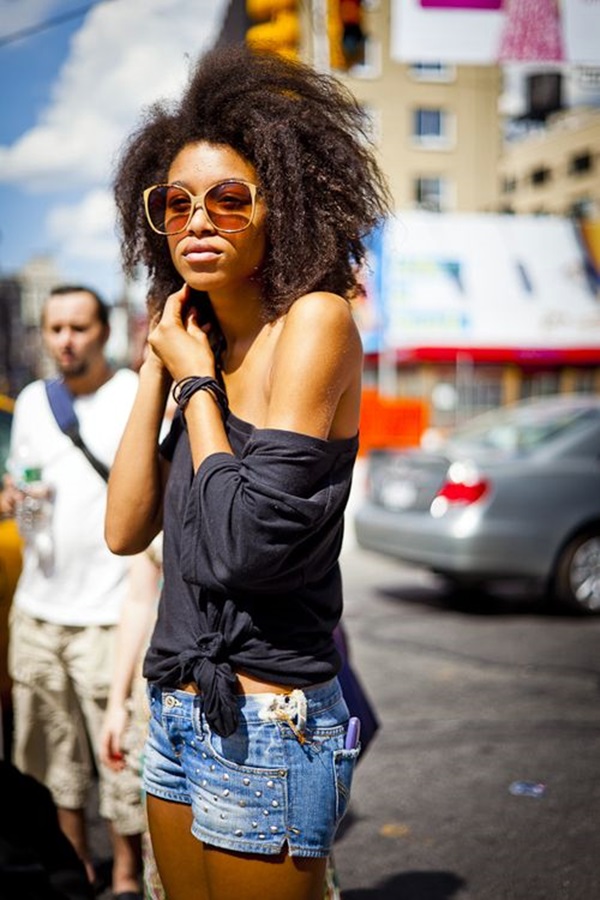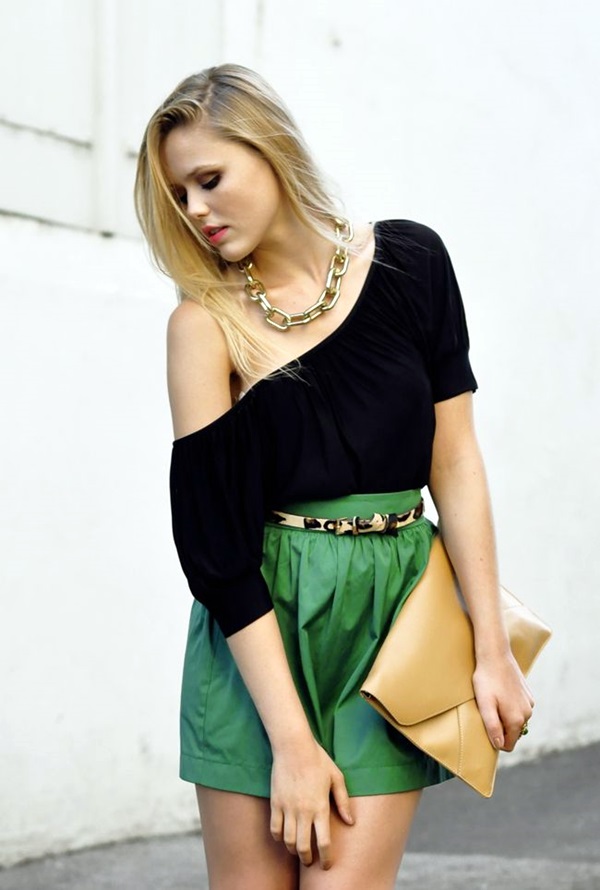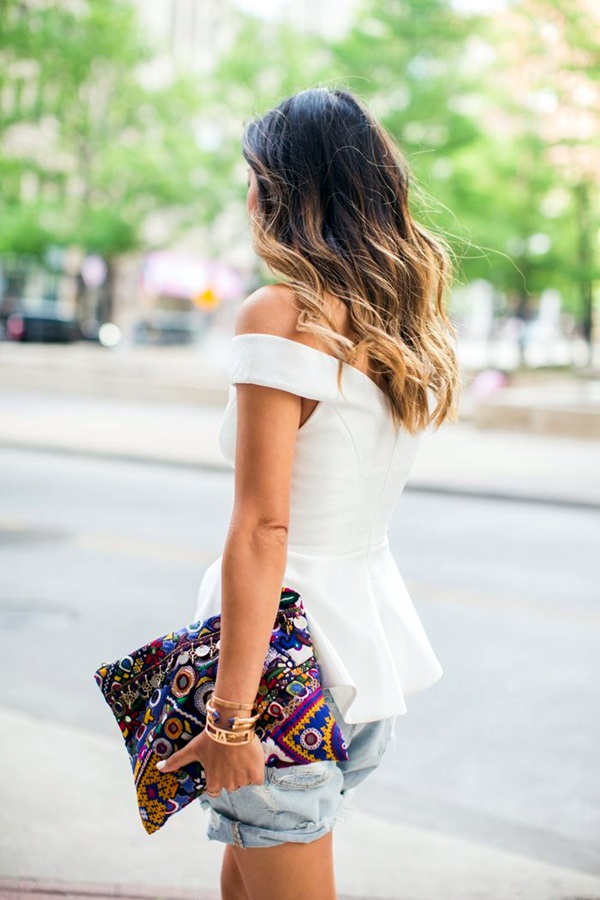 Denim shorts in distressed fashion look stupendous when worn with a slouchy boat necked top. And then you wear those classy earrings that make it even more fabulous. You may also love wearing loose high waist pleated shorts excluding denim fashion with chiffon off shoulder top. And how about getting a high head ponytail turned into a French braided bun that suits this outfit miraculously?
Oversized Off-Shoulder Sequined Sweater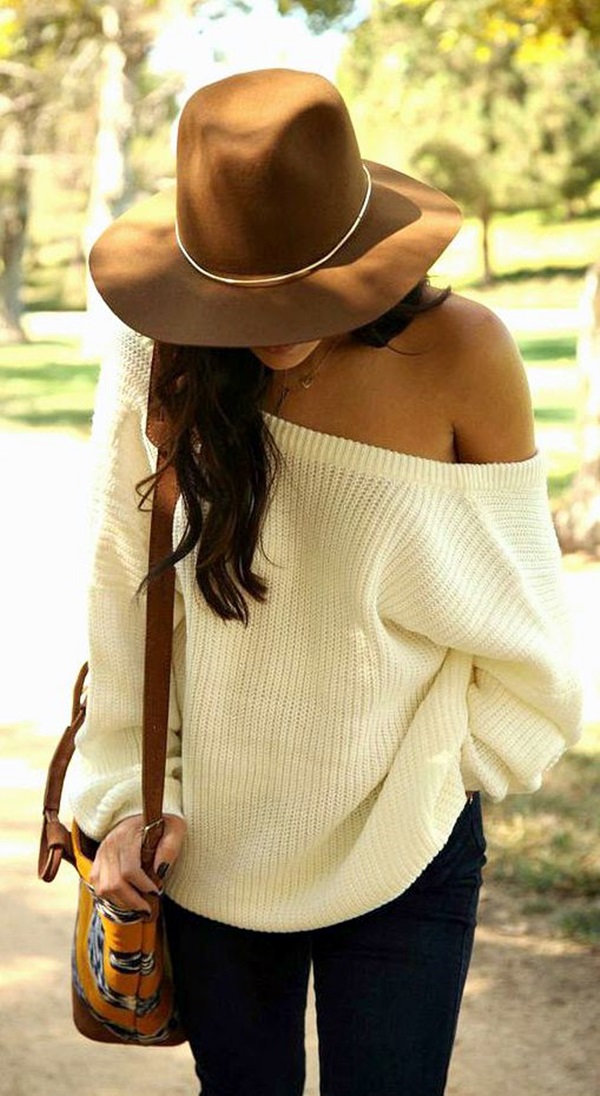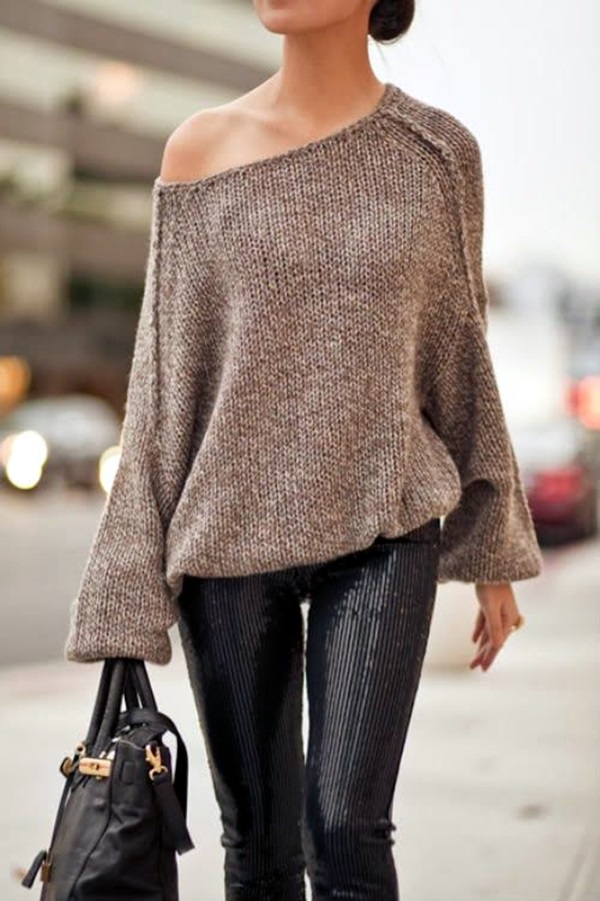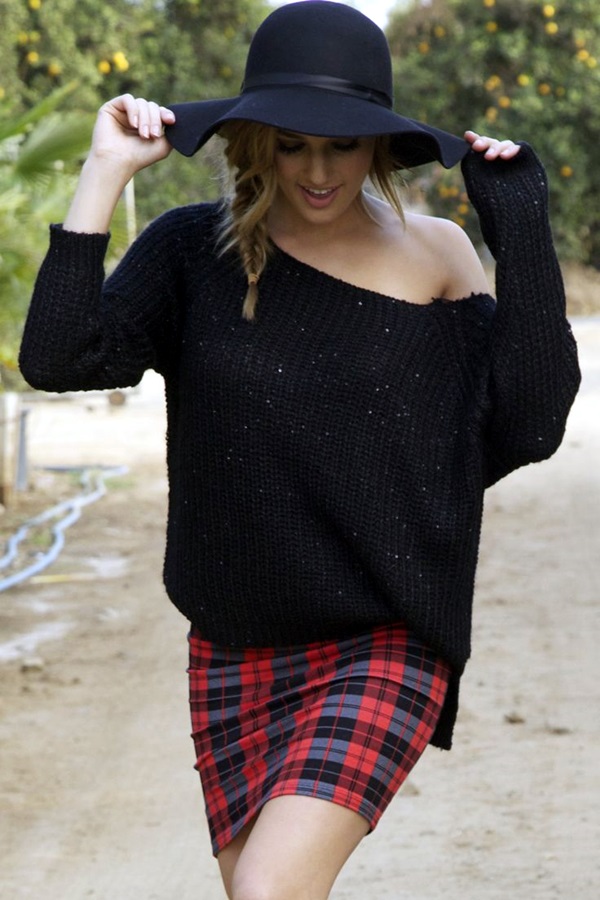 Single off shoulder sweater in oversize look is an amazing choice with dashing leather skinny pant. The sequined sweater will bring a new effect turning million eyeballs towards you. You will always love wearing those little earrings with chain pendant set flaunting the delicacy of femininity. And let your hair be loose thereby flaunting the sleek and straight hair style to suit the outfit.
Circle Skirt in Black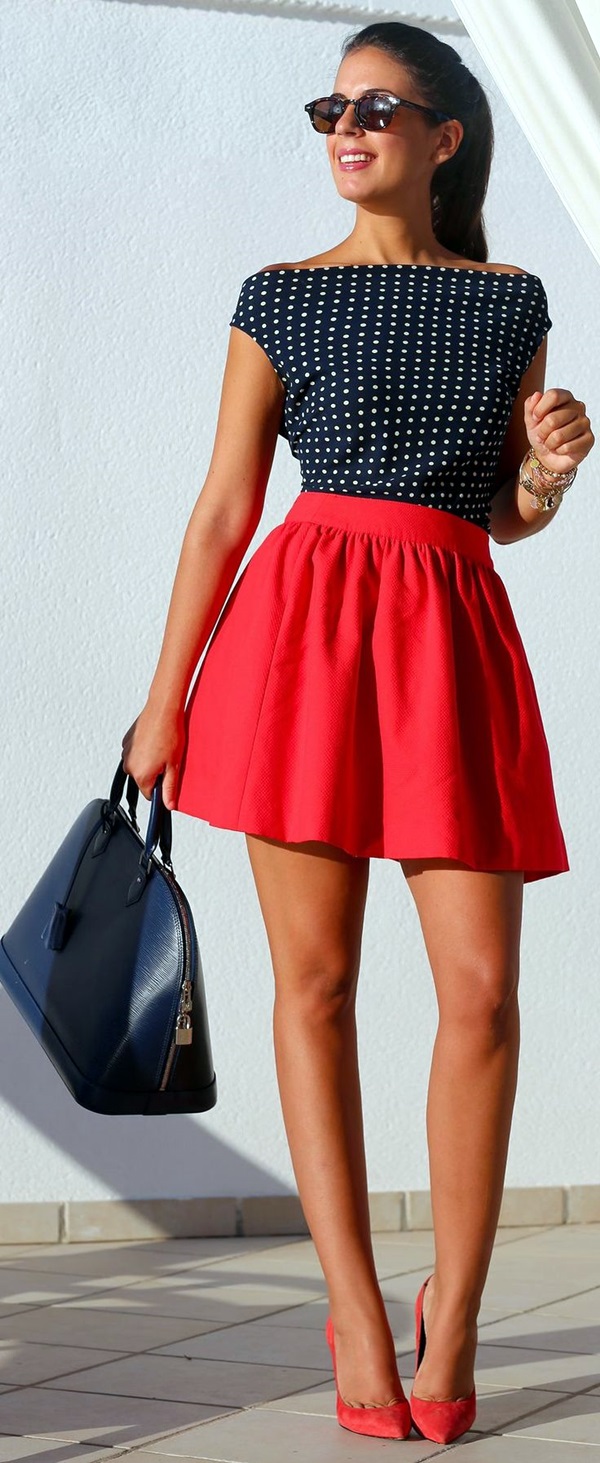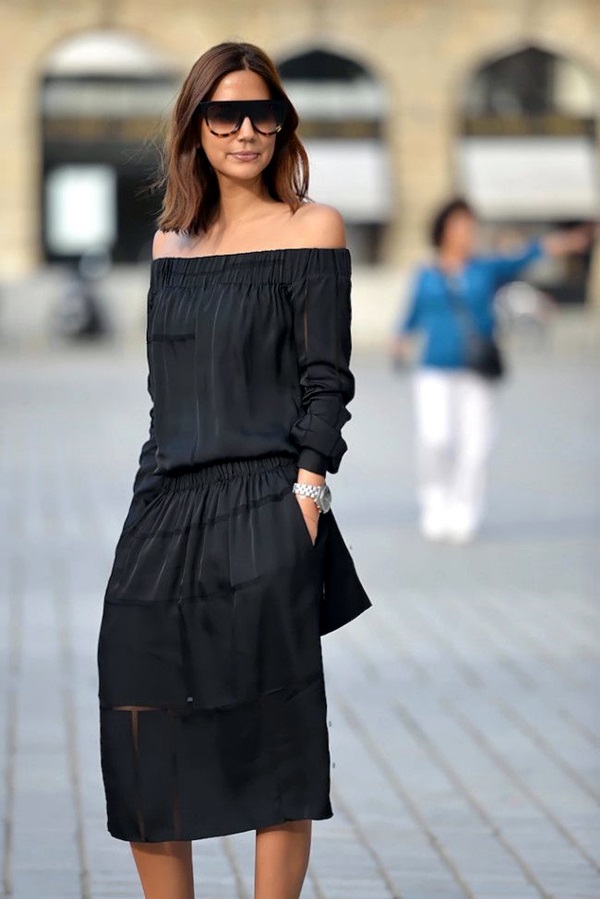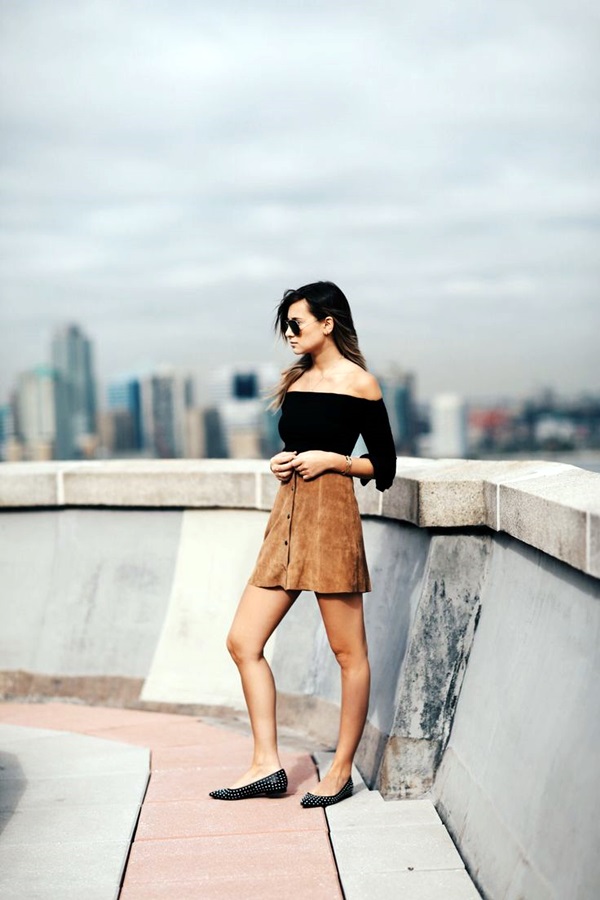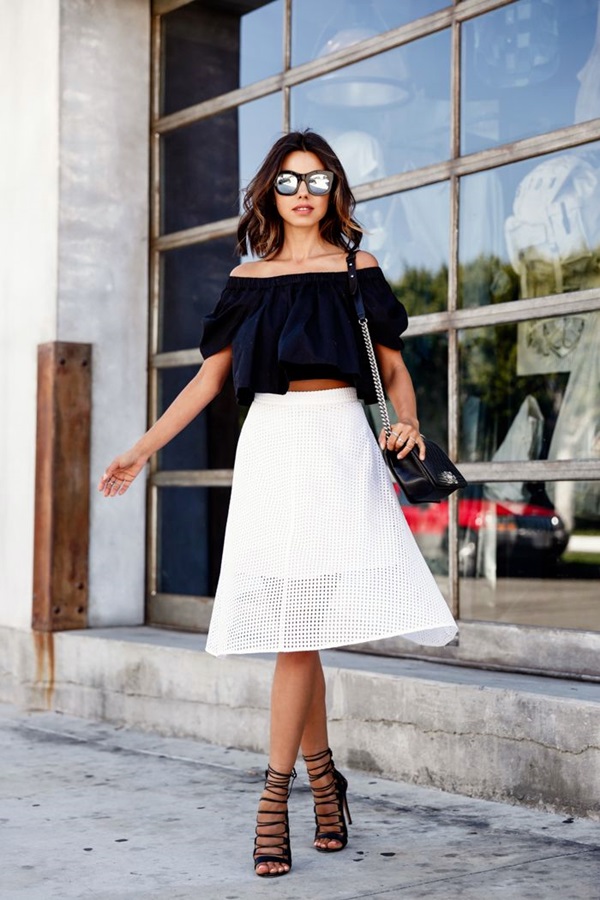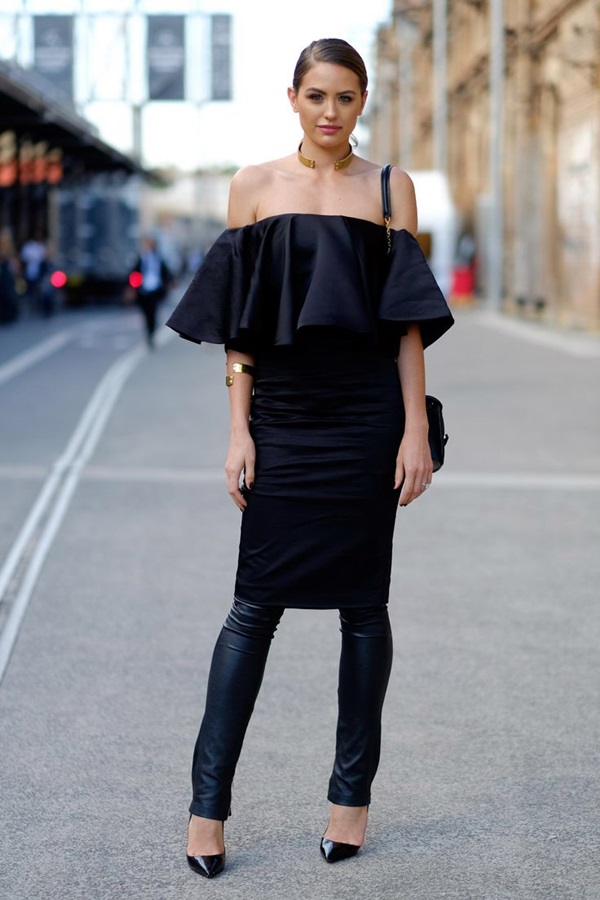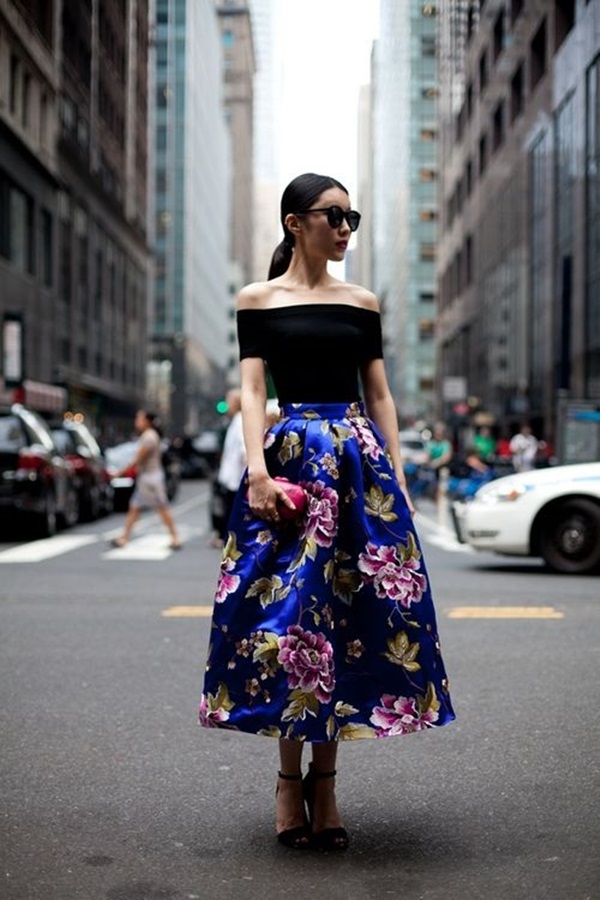 Circle skirt looks great with tribal themed top in off shoulder fashion and you will enjoy those sexy necklaces with colorful beads that look fantabulous. You must wear high ankle bootie or even the cowboy boots are great option to try with this stupendous Off the Shoulder Dresses. You must try tights, if you wish to. Prefer wearing printed ones or laser cutouts for a classy look with this sexy circle skirt.
Off-Shoulder Sweetheart Jumpsuit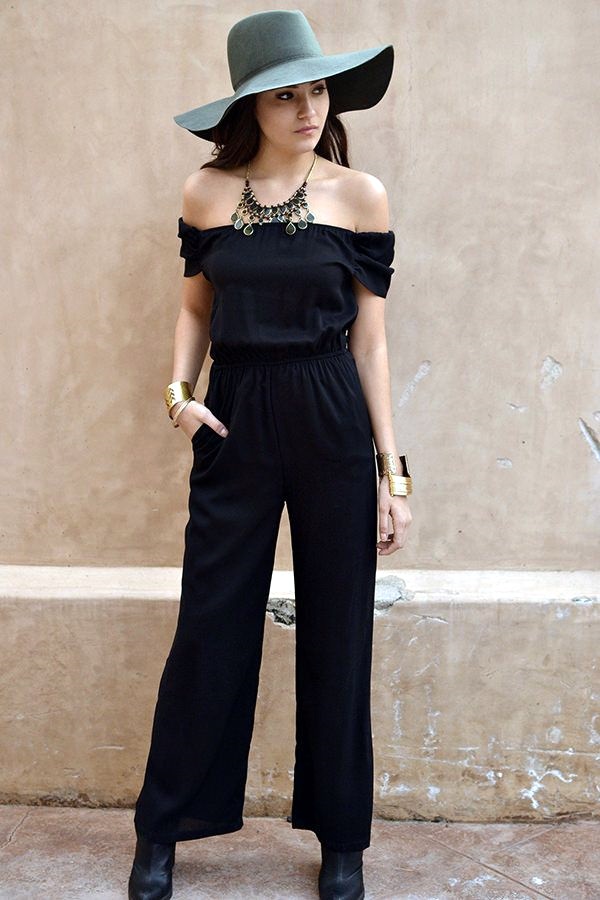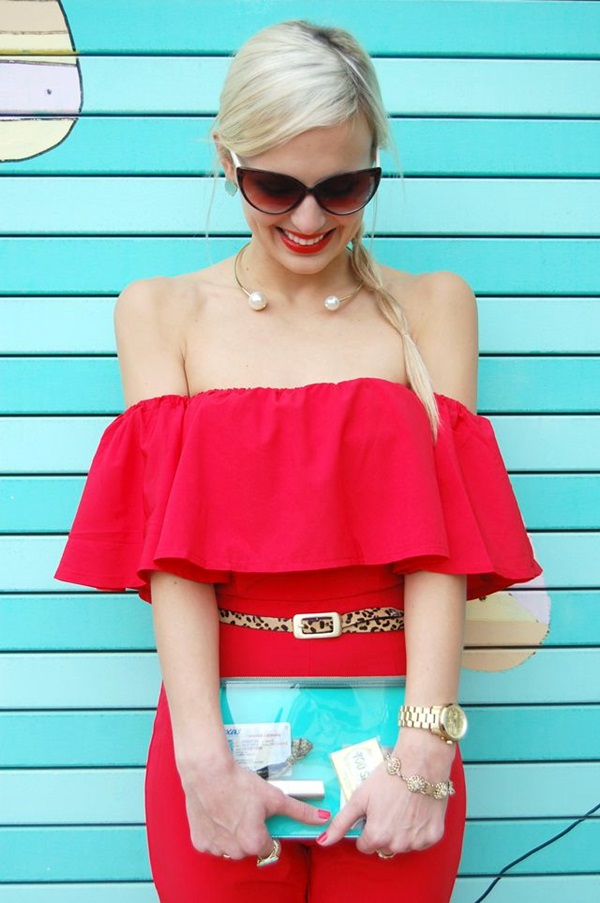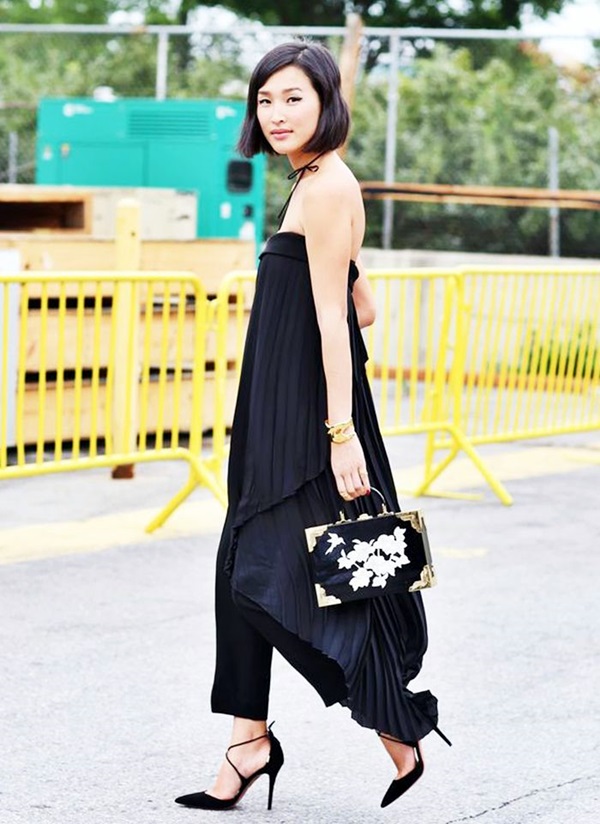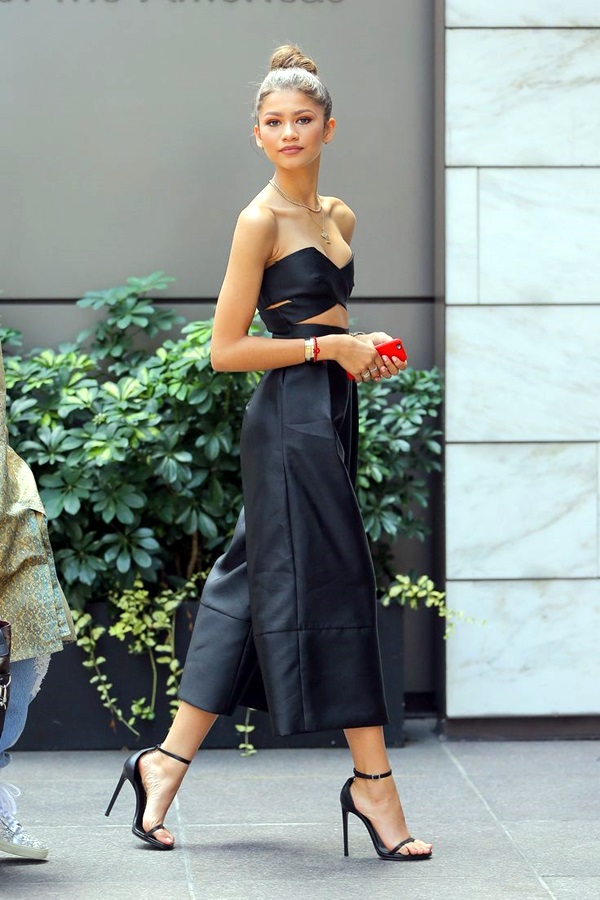 Off shoulder sweetheart jumpsuit will suit you anyway when worn with metallic heels. Side messy bun will look great if going into a party or a simple high head ponytail will do wonders for professional look. The sexy cleavage flaunted with this outfit will be sophisticated by a cute blazer if you wish to change your look of this off the shoulder dresses. The Drop Dead Gorgeous Backless Dresses for Romantic Date is just a few clicks away and so as your beautiful look that will make him fall for you all over again.
And Skinny with Peplum Top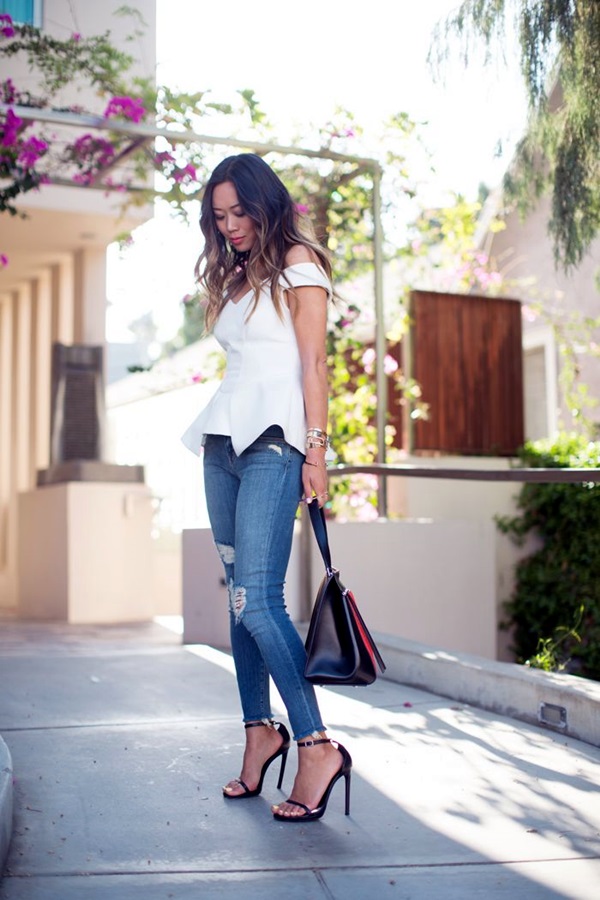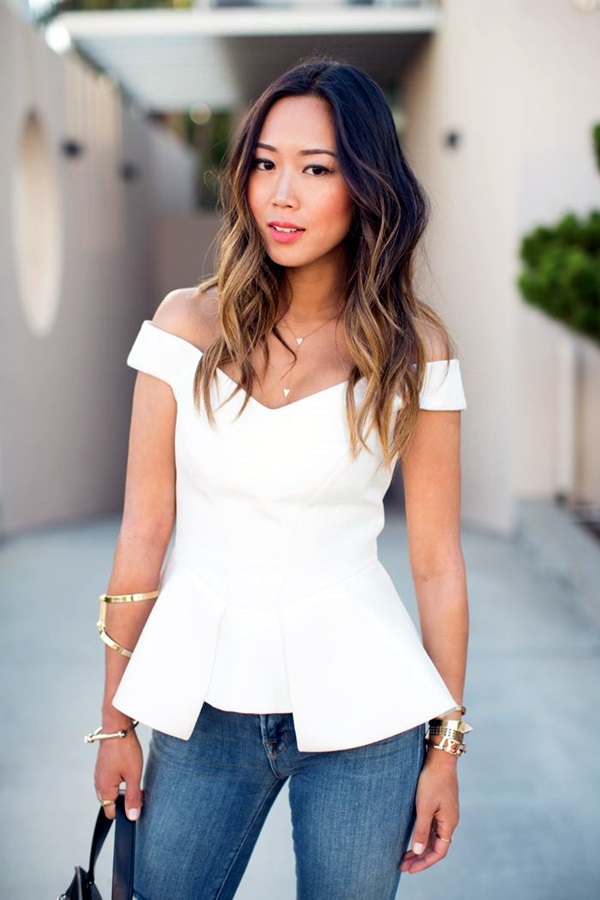 Peplum top with asymmetrical style at the bottom looks dashing when it makes you flaunt your sexy neckline along with chic printed leggings. The combination of simple peplum top with sexy tribal leggings will do wonders when worn with a classy necklace. Don't forget to wear those high ankle strappy booties as well.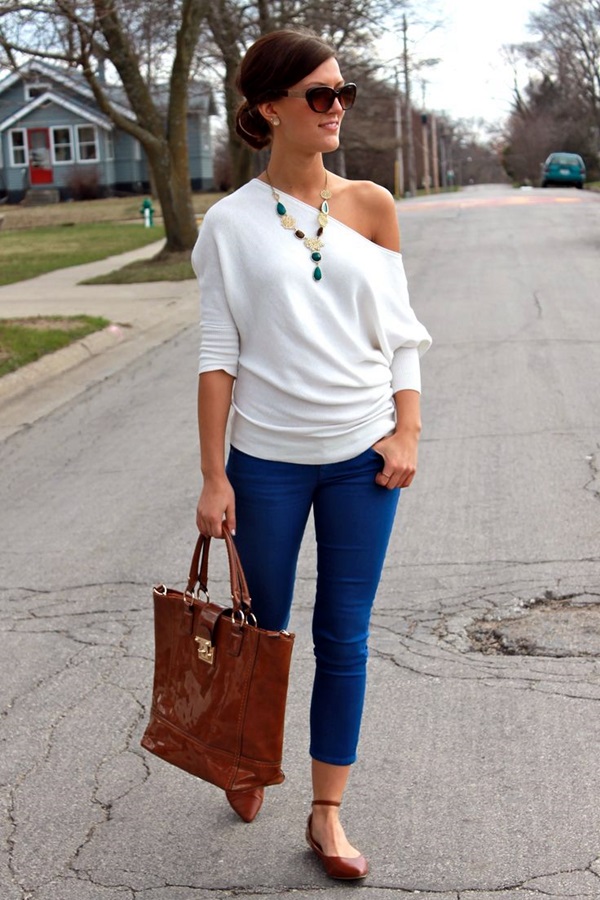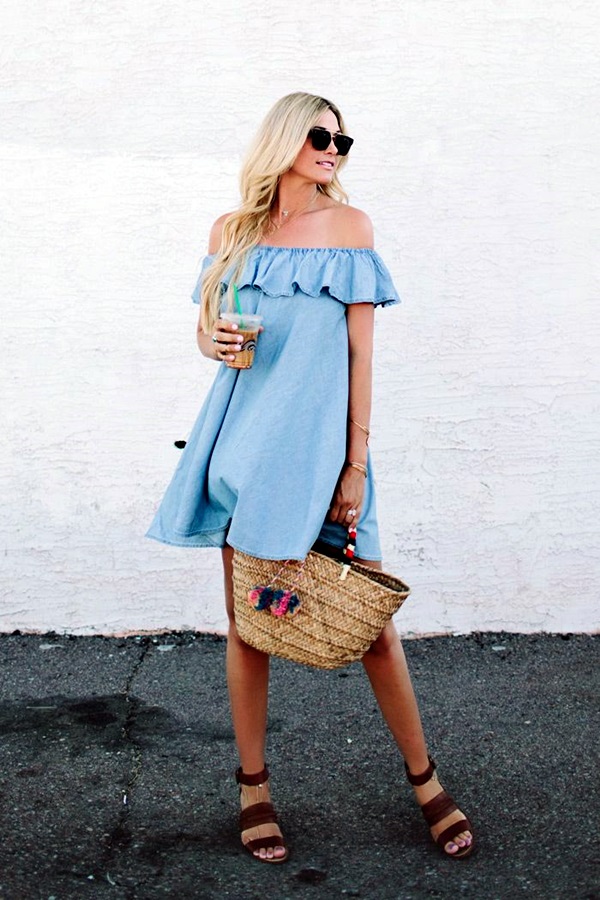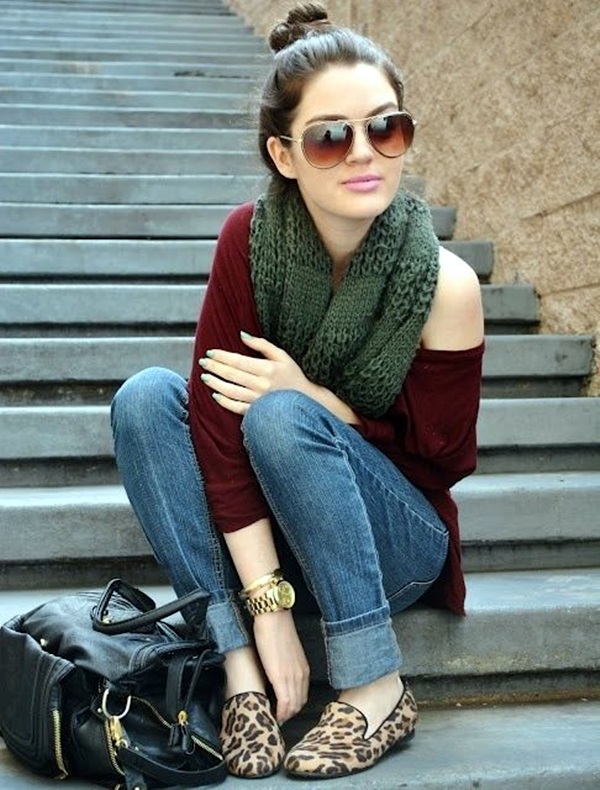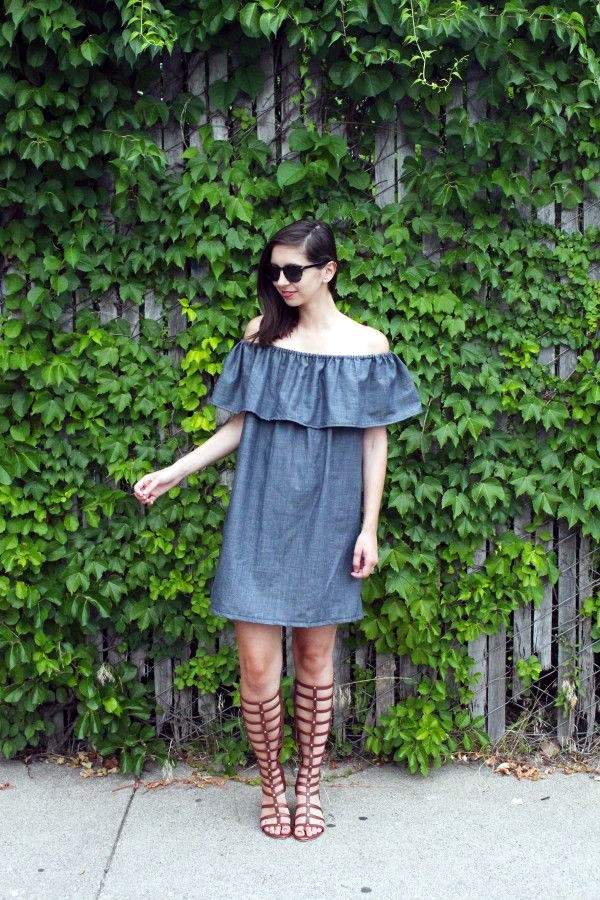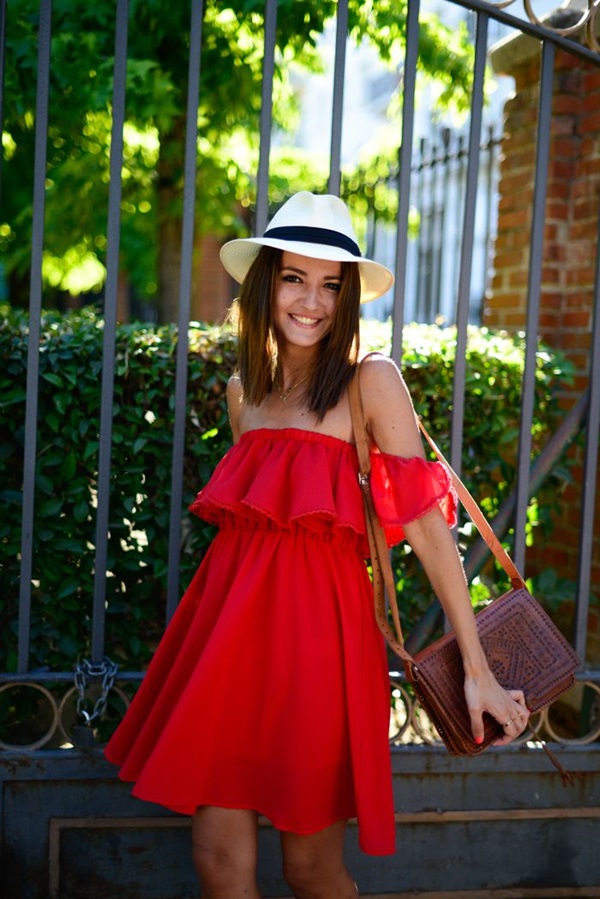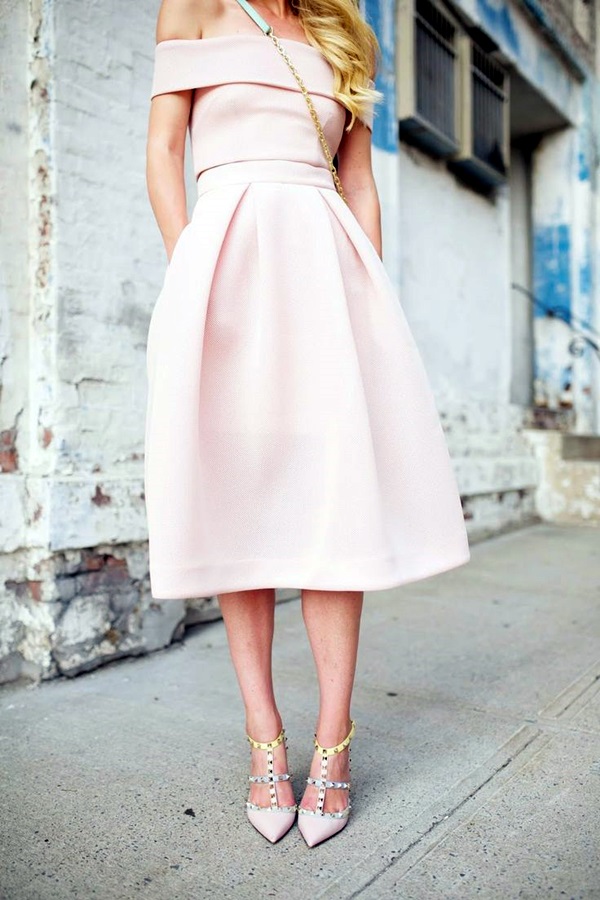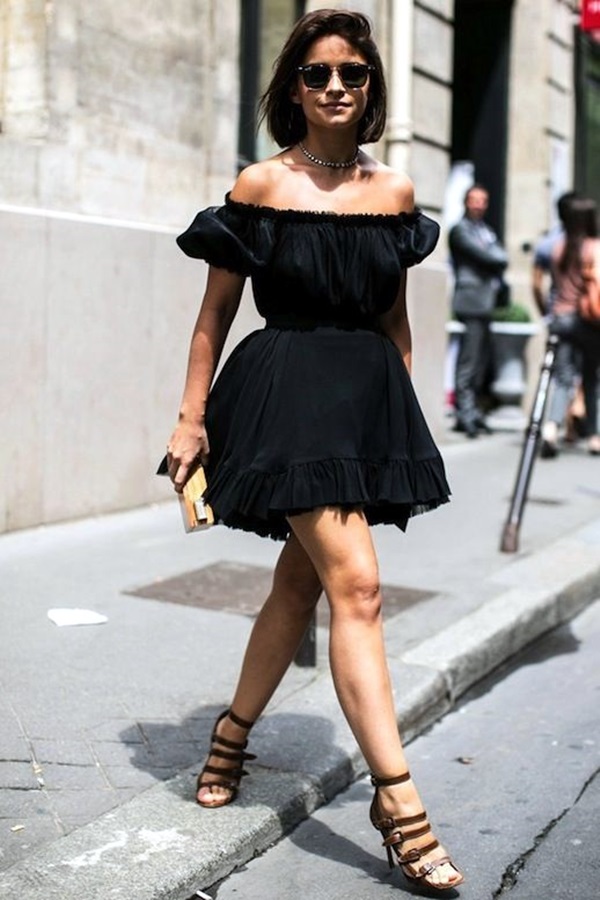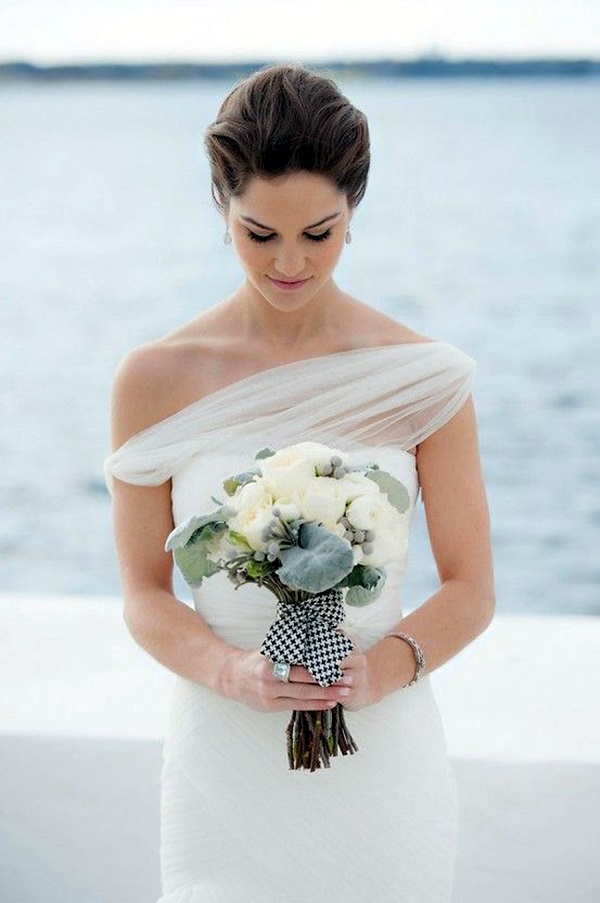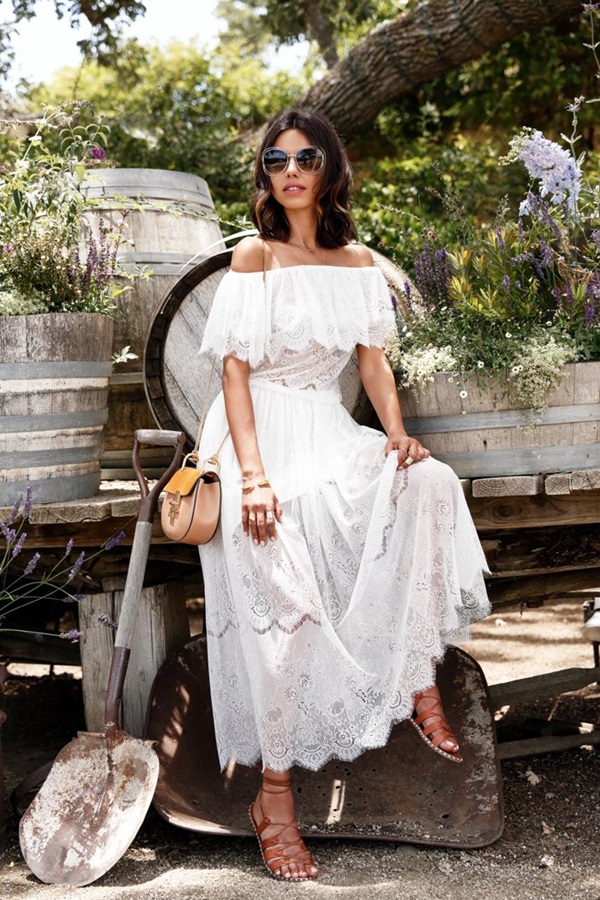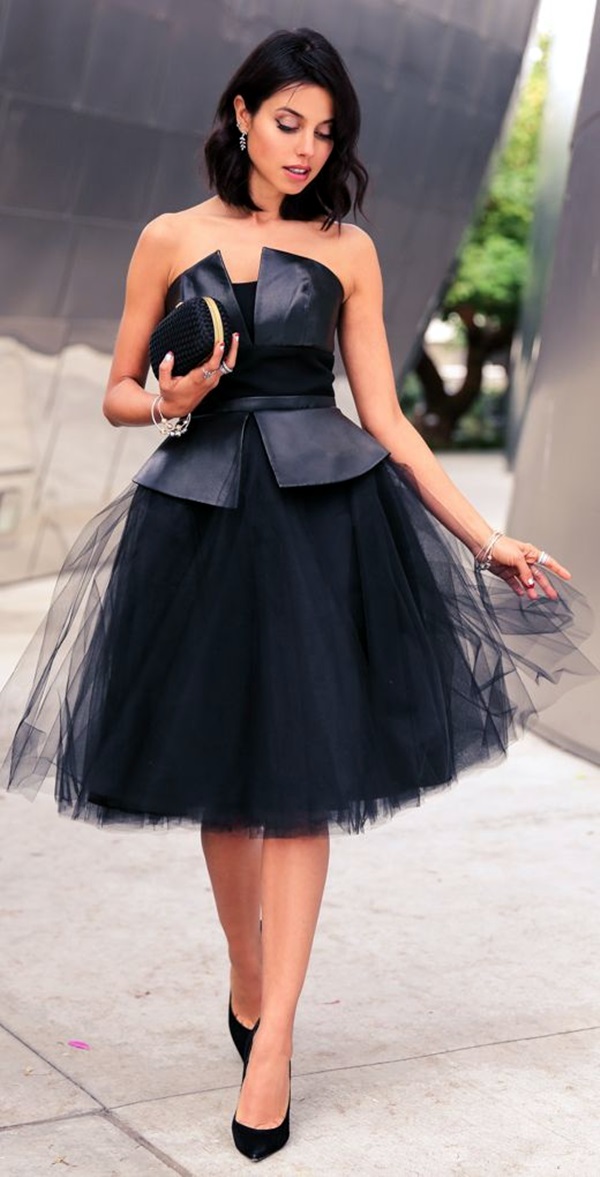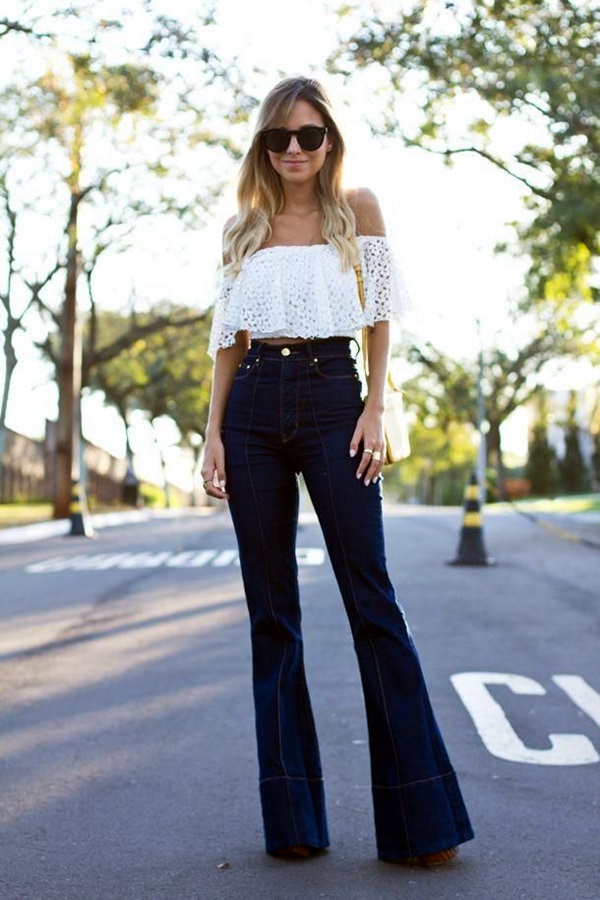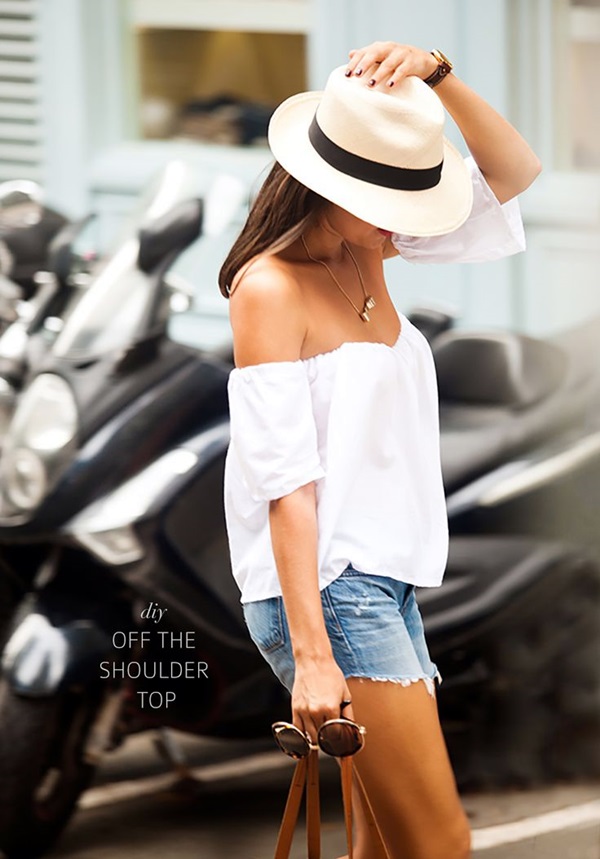 If you really wish to add something new to your closet then add these stupendous off the shoulder dresses that will be appealing your gorgeousness amidst other hot eye candies. In the market of everything very common, here's something worth a try. Flaunting off the shoulder dresses along with ultimate decency is what this stunning garb specializes at.