Have a Peplum Top? Are you searching for yummy and tasty ways to wear peplum top outfits? Great! You just landed up at the exactly right place. Readers, upcoming dressing ideas will blow away your mind and you'll be thankful to us for sharing these ecstatic and stupendous tips!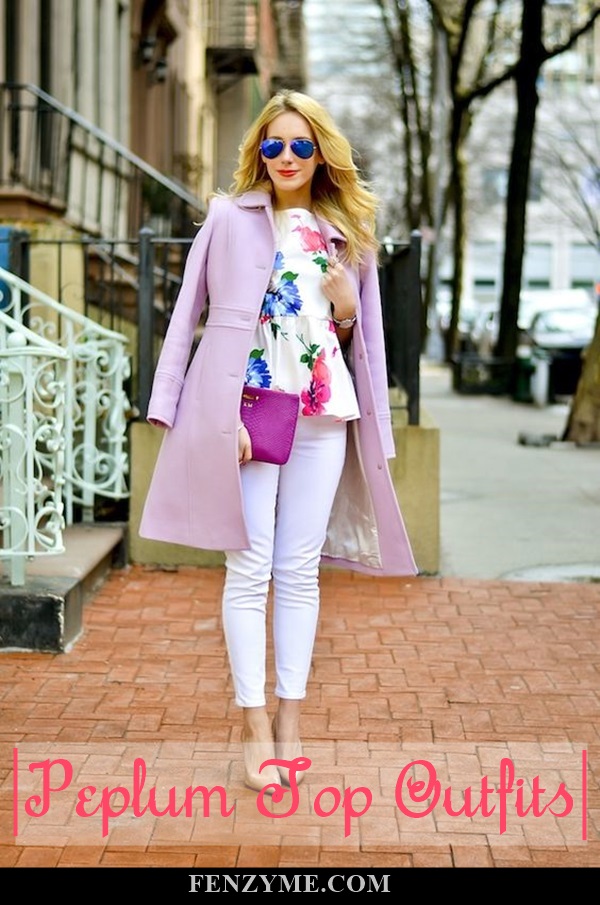 Check out these Arresting Skinny Girl Outfits which will make every loophole in your appearance disappear.
Peplum Top Outfits
Palazzo pants with peplum!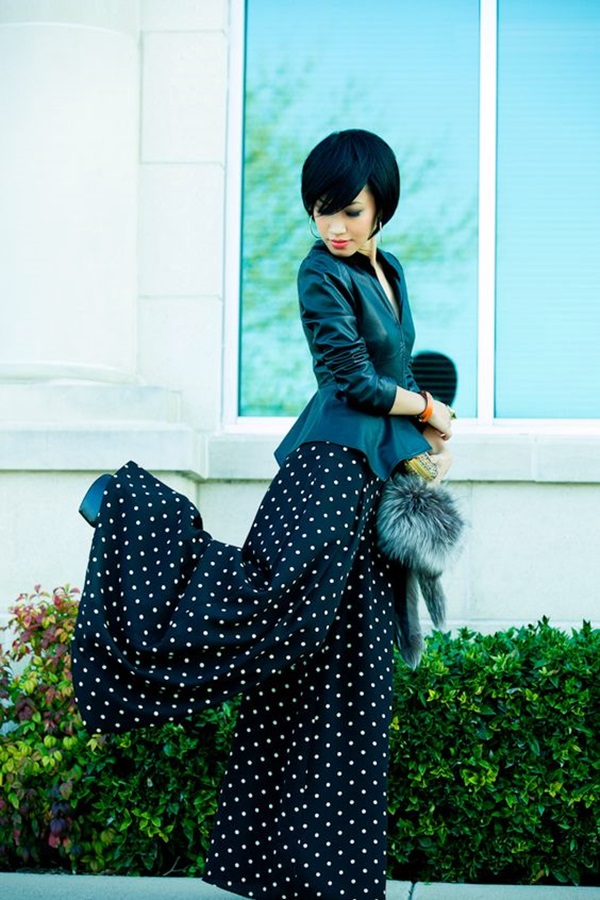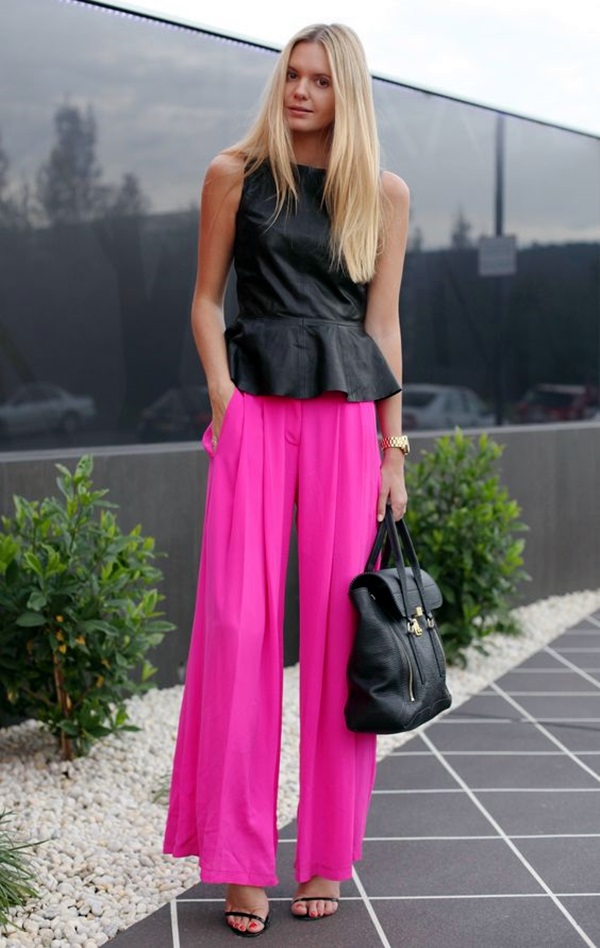 Oh! How can I forget this? Why this didn't come to my mind before? Are you getting such questions in your head? Chill Gals! We are here to help you! Palazzos are so common these days and they're extremely comfortable as well. Just go on, combine peplum tops with palazzos and you're done girly!
Peplum tops + pencil skirts!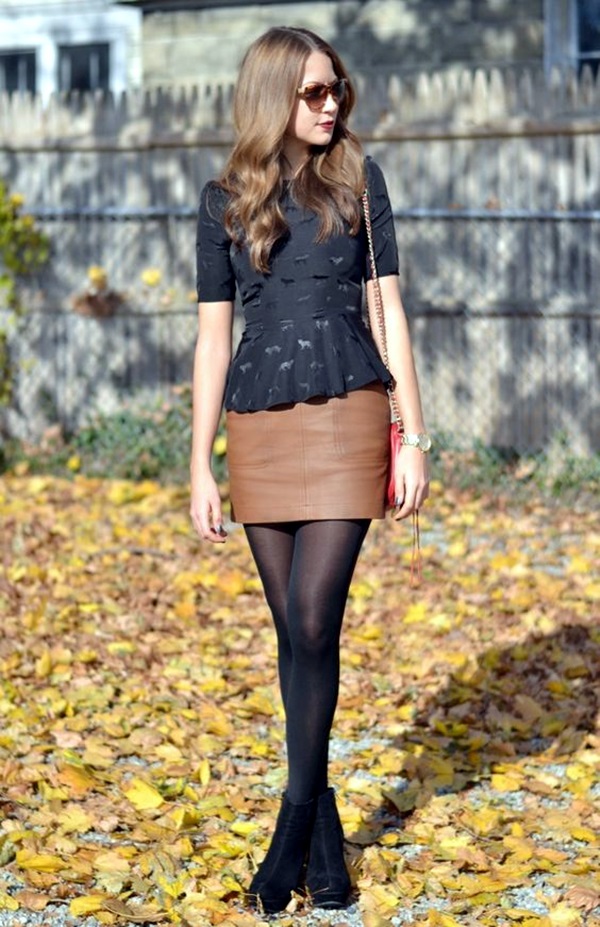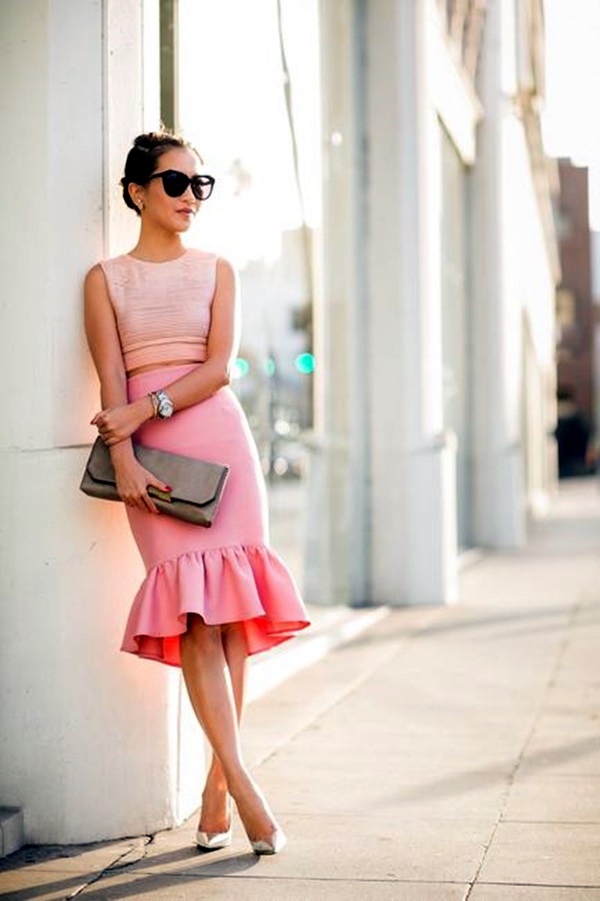 Believe me; you can't look hotter than this! If you want to style like a diva in a semi-formal or formal attire then just pair up your pencil skirts with peplum tops. Don't forget the heels ladies! After all they'll help you flaunt your butts in a seductive way!
With wide-leg pants!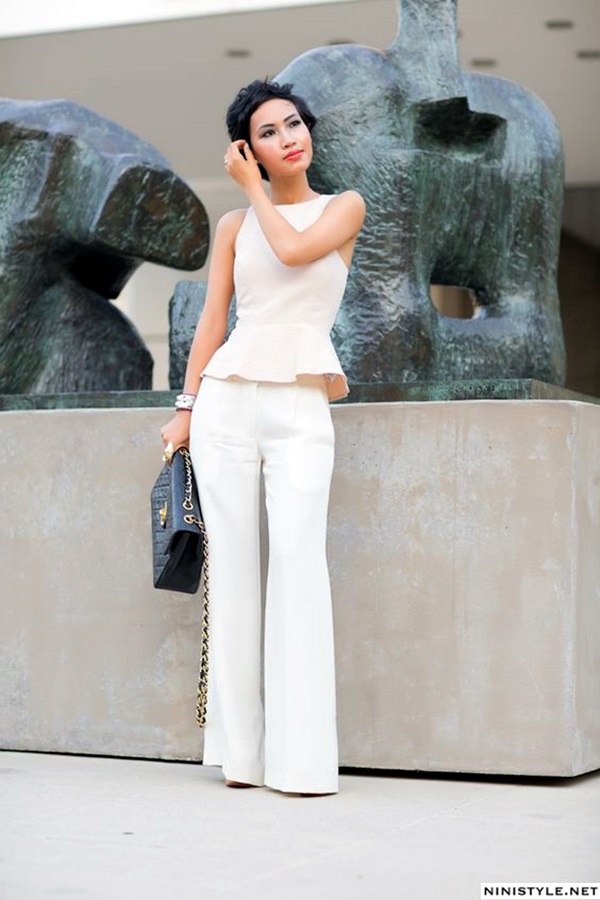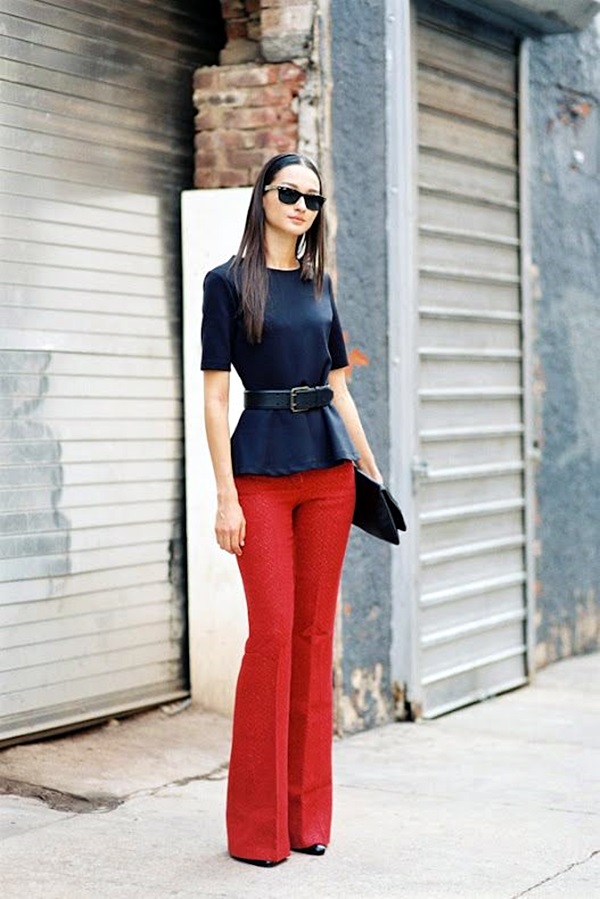 Yeah! I'm serious! This is so tasty! Think about a jumpsuit and get inspired. Just imagine gal, peplum tied tightly with belt at the natural waist, worn beautifully over a pair of wide-leg pants! Did you get the feel?
Pair it with blazers for chic look!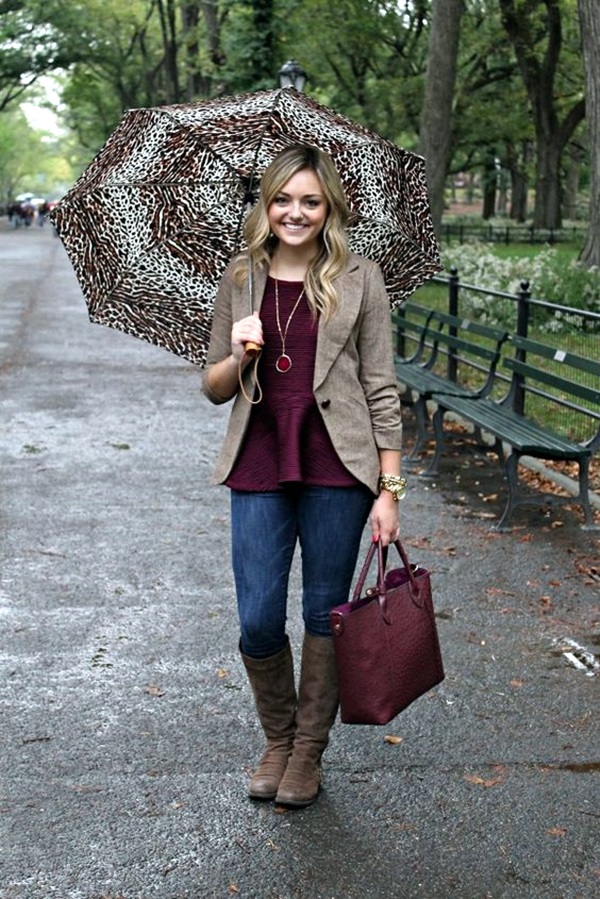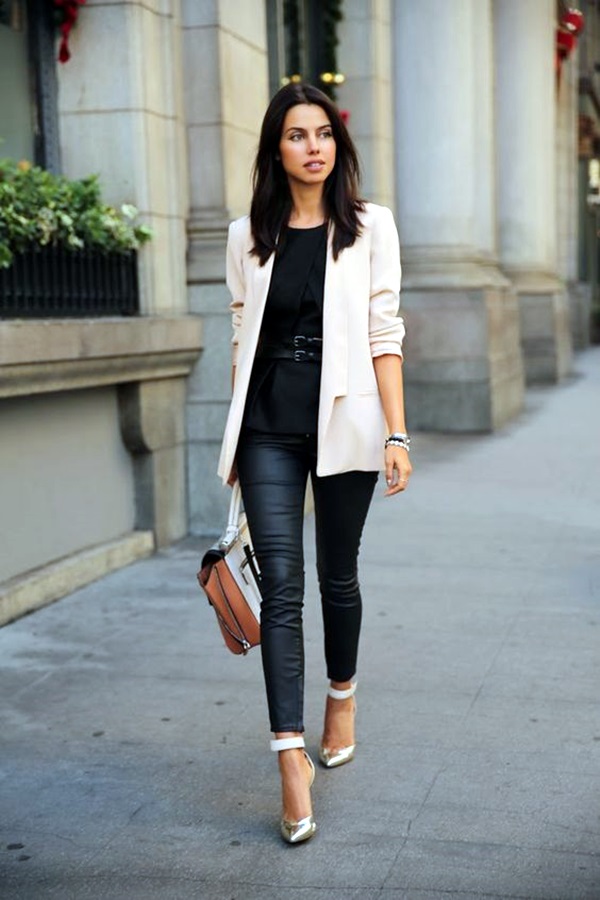 Whoa! That's mind-blasting! I truly love dressing like this. Wearing a statement jacket or blazers over a peplum top with printed pants is my favorite! In order to look classy, go for a necklace over the top, a bracelet or a handcuff.
How about long-skirts and bold belts?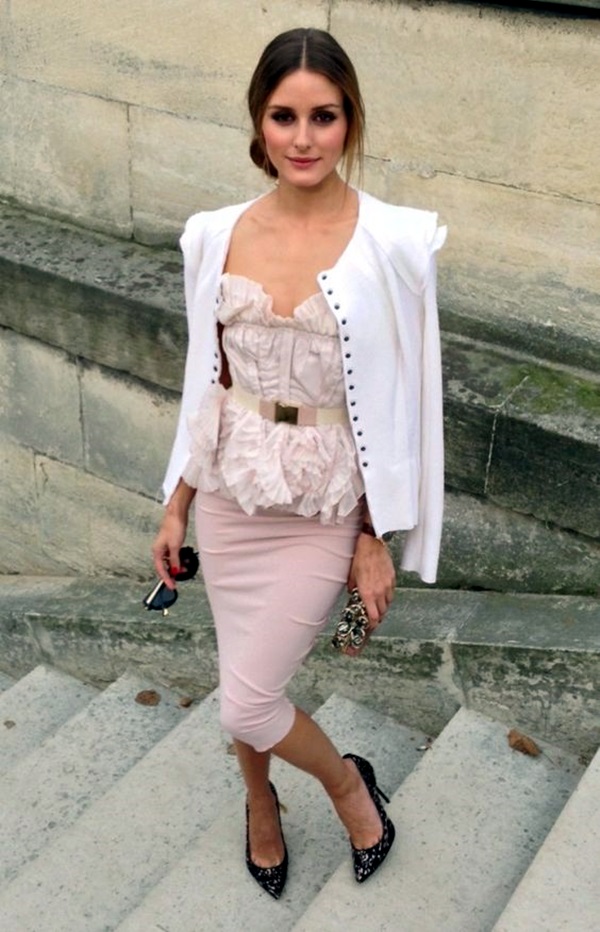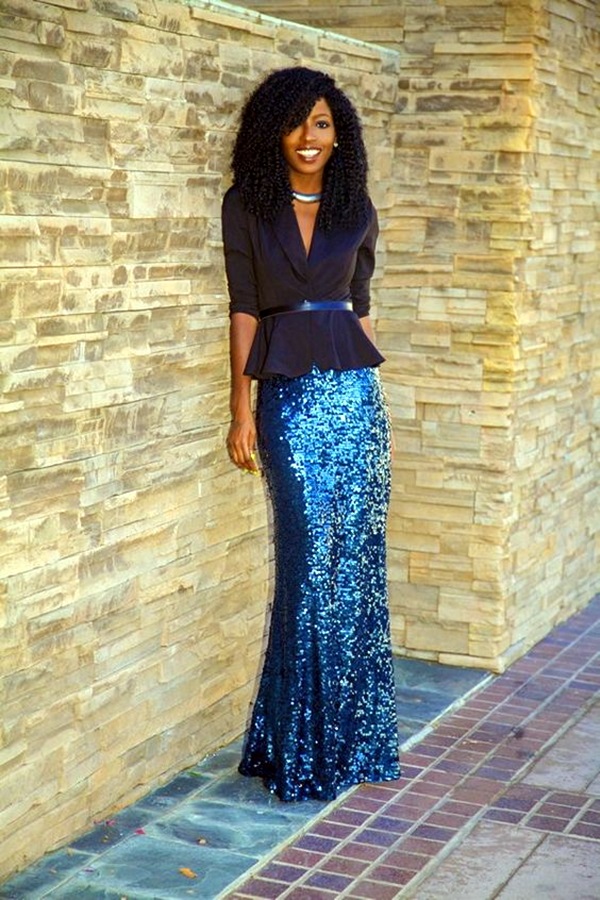 What never thought of so many peplum top outfits at once? Don't worry many things happen for the first time in life. If you're confused, what to wear on party then give this a try and it will do wonders for you. You all must be familiar with check print attires as it can be styled successfully in almost all kinds of occasions. Long golden skirt with a dark-gradient peplum and a bold gold-belt will look so attractive!
Full-sleeve sweatshirt underneath!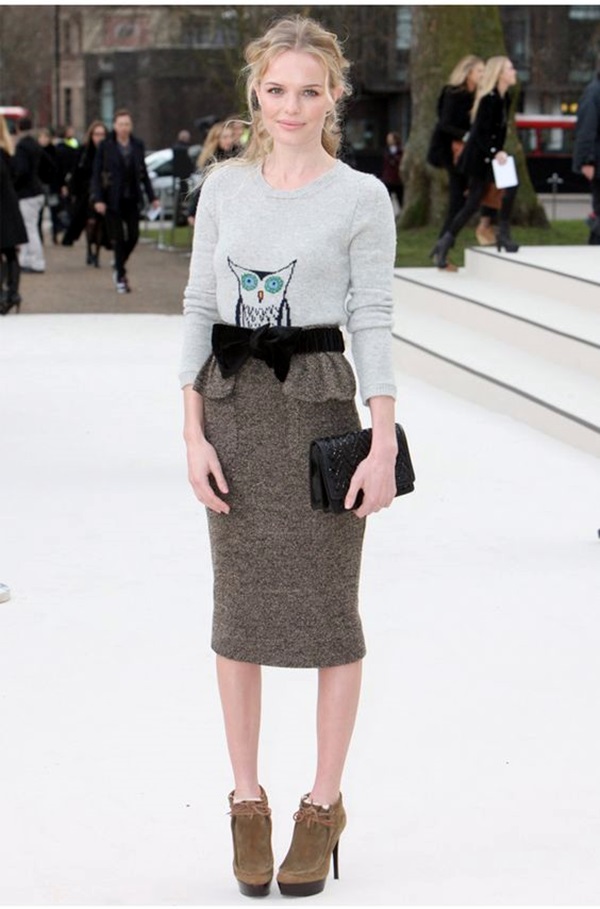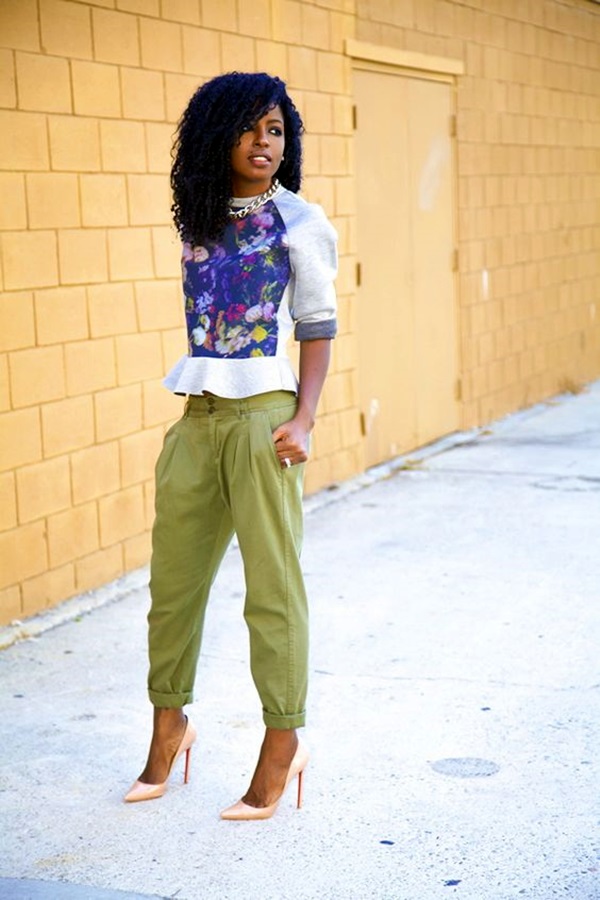 Yes! Your aim is to make your peplum look different. Don't opt for the regular styles rather go for something unique. Buy yourself a strapless peplum top, if you already don't possess it and wear it over a long-sleeve T-shirt or a sweater. Skinnies and skirts, anything would do at the bottom.
Summer shorts – Ready for a beach party?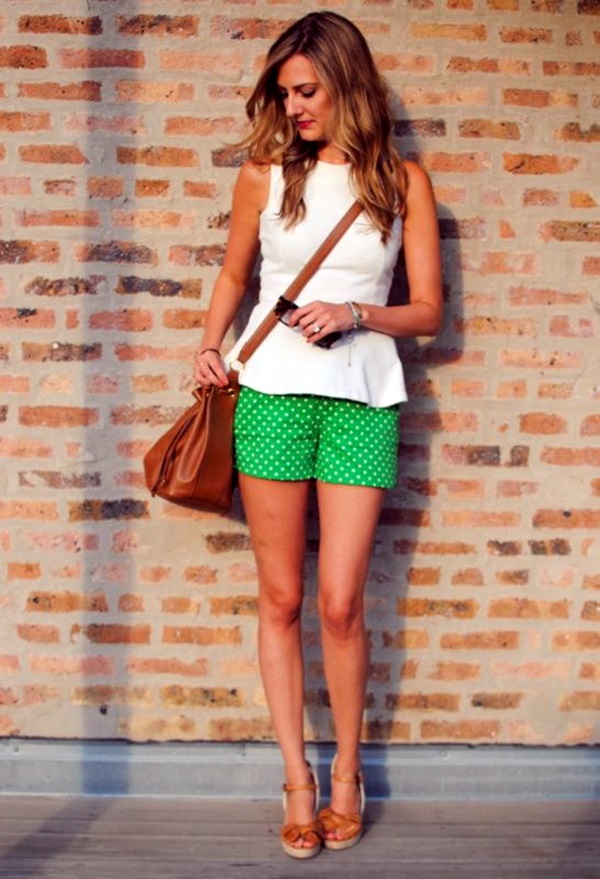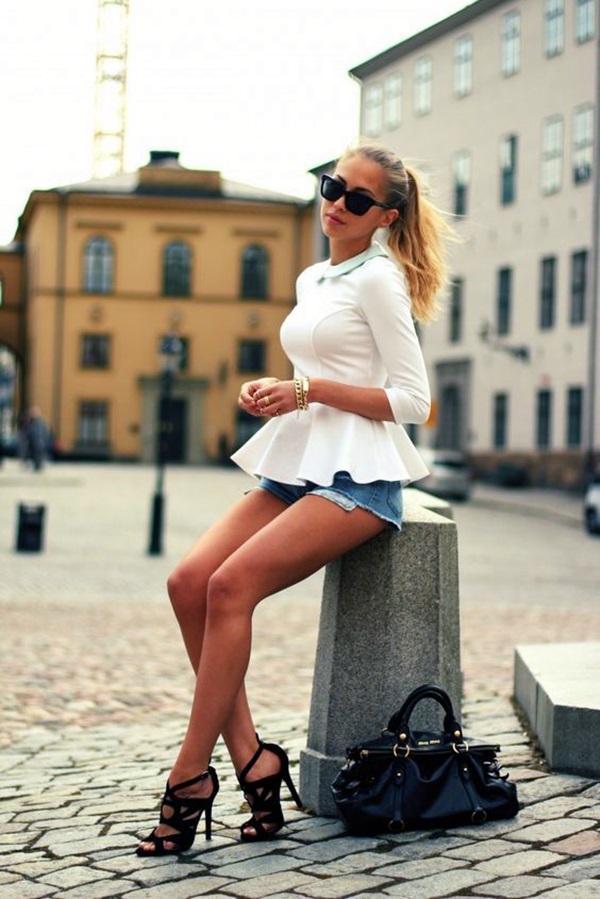 Well, this won't only give you 'yummy tag' rather you'll be called 'Delicious'! Hehe! Jokes Apart! But, ladies just think about the combo of summer shorts and cute-peplum tops with a side-leather carry bag and slippers! Wink! Wink! Now you know why we called it delicious?
Cropped black trousers under peplums!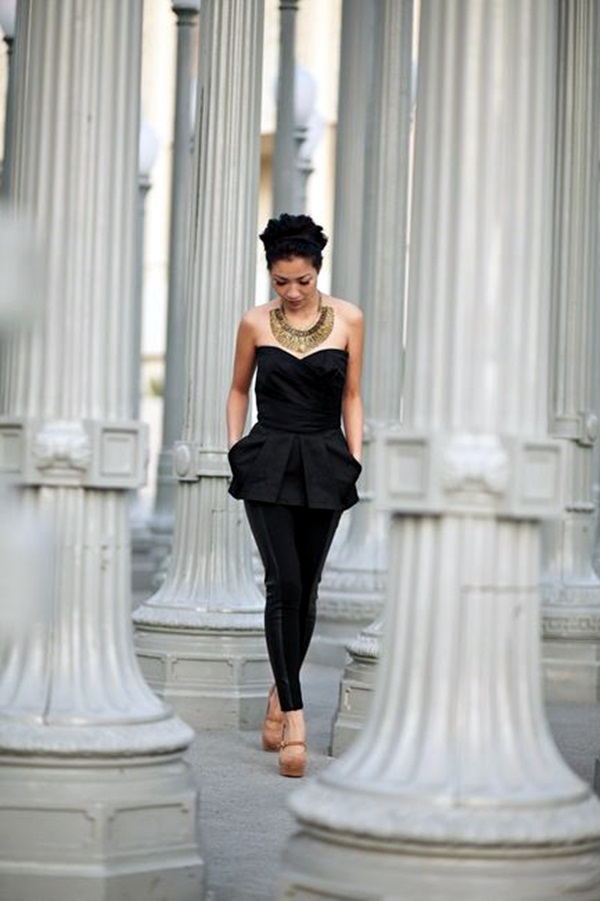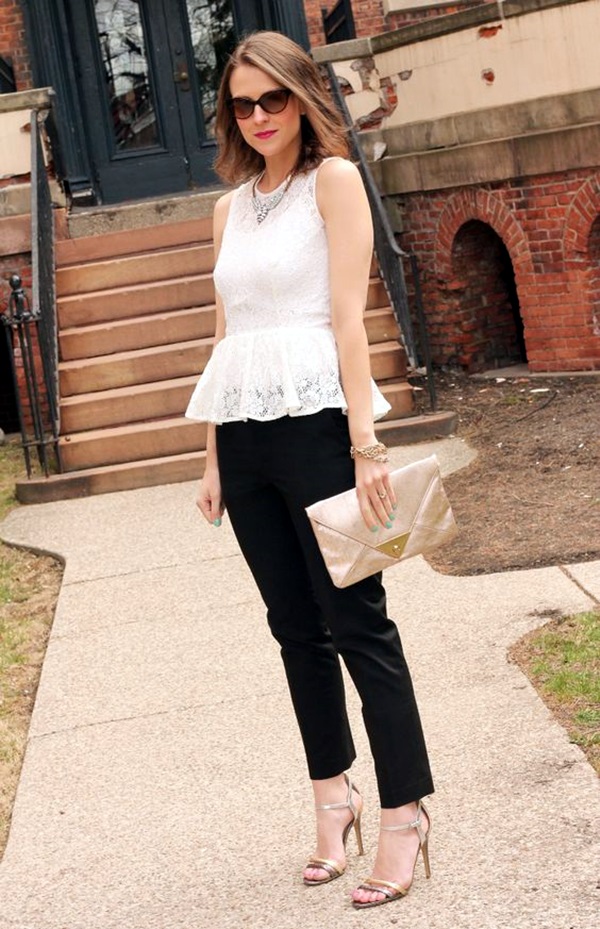 If, pairing-up peplum with office-go trousers, is on your mind then Bingo! This is it! How about Red peplum top with black cropped pants that too with absolutely no accessories and open hairs? Wow! I would say. Believe us – it's easy to fill your wardrobe with stylish body hugging dresses for any occasion. Check out few examples!!
Sleek peplum dress is totally effortless!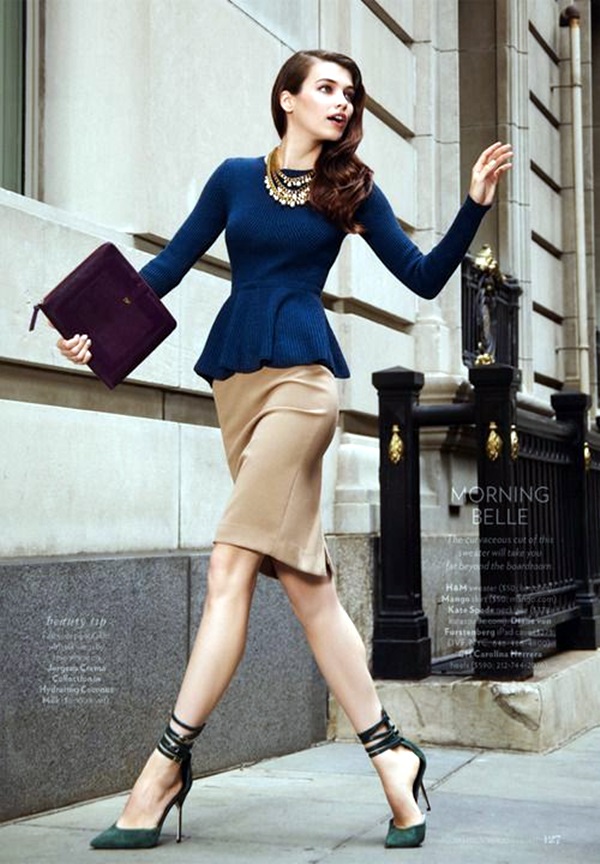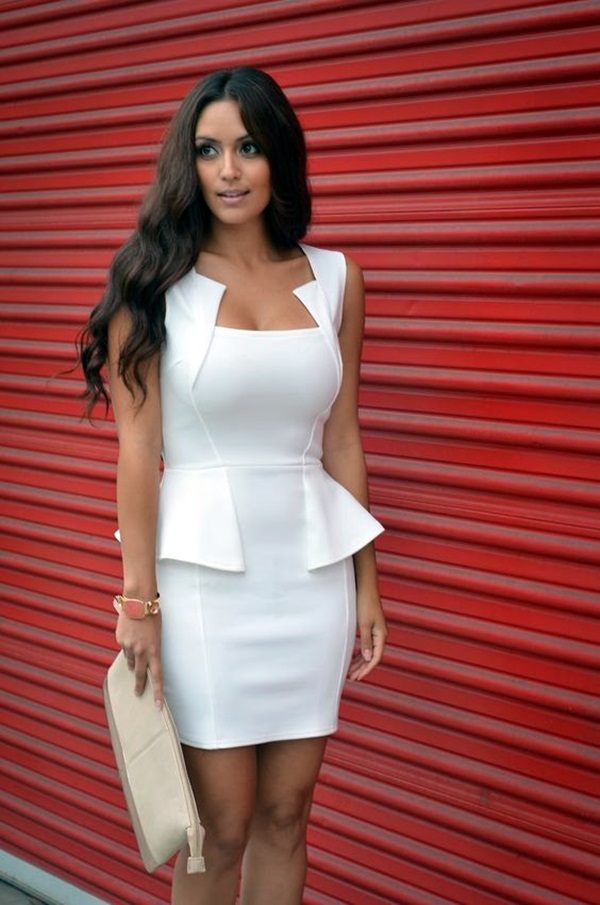 You can simply make a figure-fit sheath dress look more attractive with the addition of peplum top to it. Yeah! Wear it with strappy heels and belt in order to make it a trendy work outfit! Many eyes will follow you for sure girl!
Denim + Peplum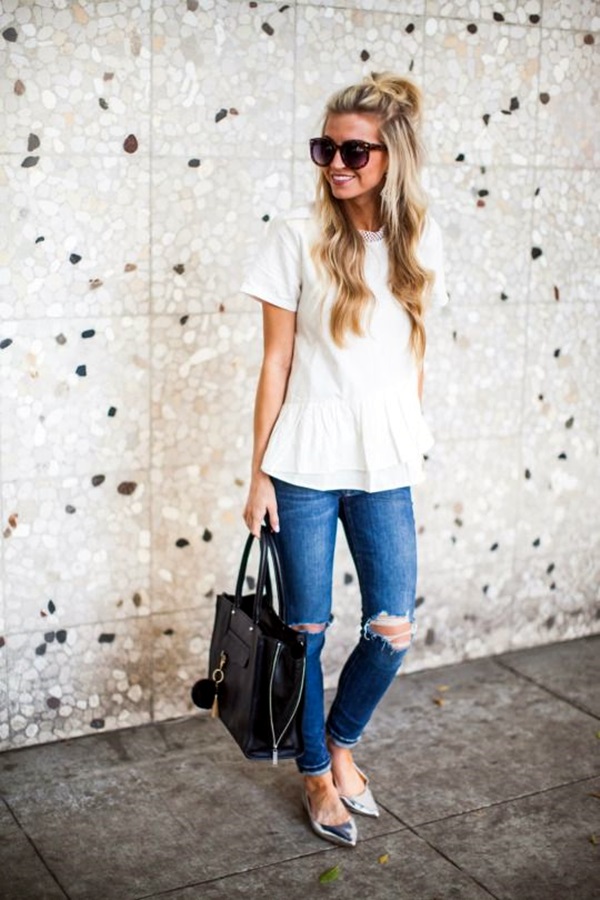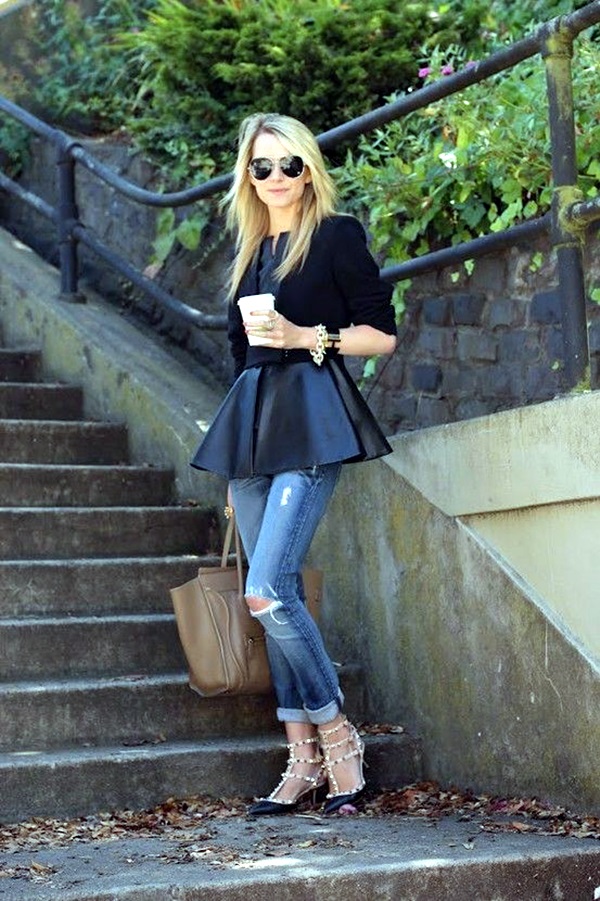 Peplum top outfits are incomplete without mixing denims! This may sound as common and repetitive at times but this combination is equally full of taste and serenity! It's simple rather sophisticated. It's a must to try this season girly! Just go for it!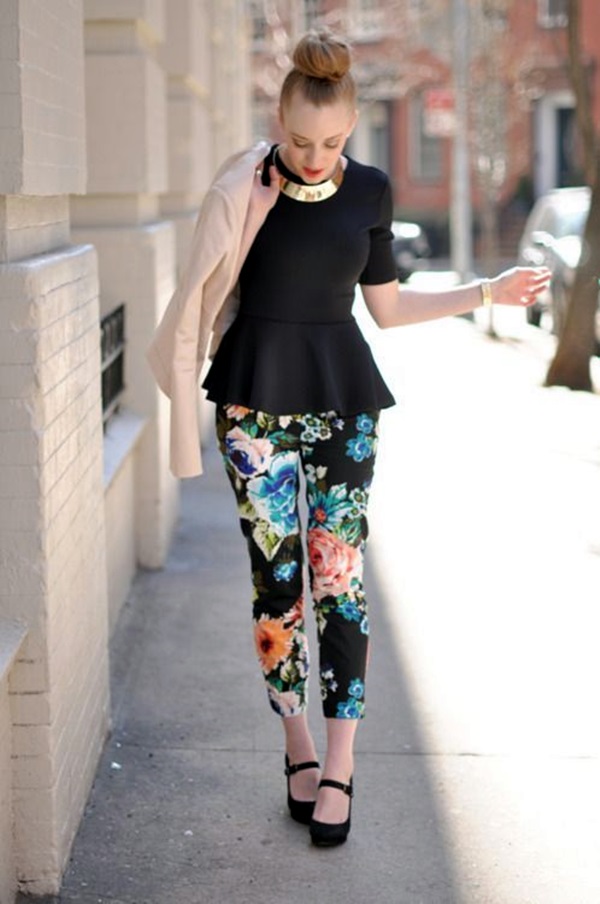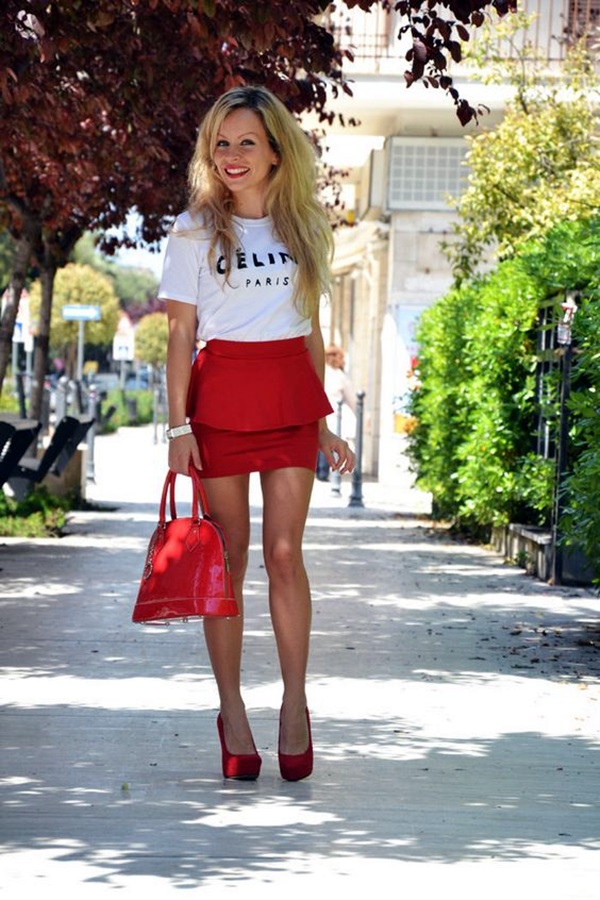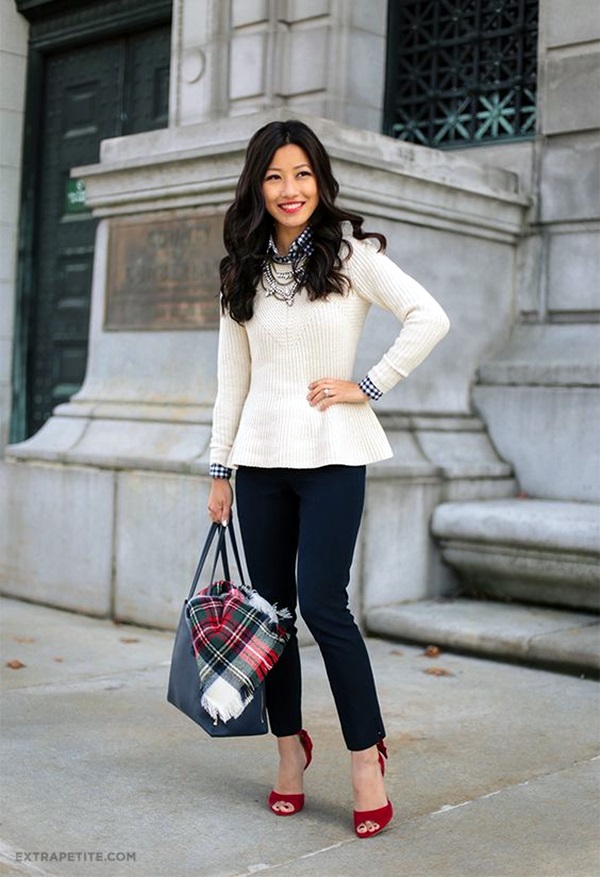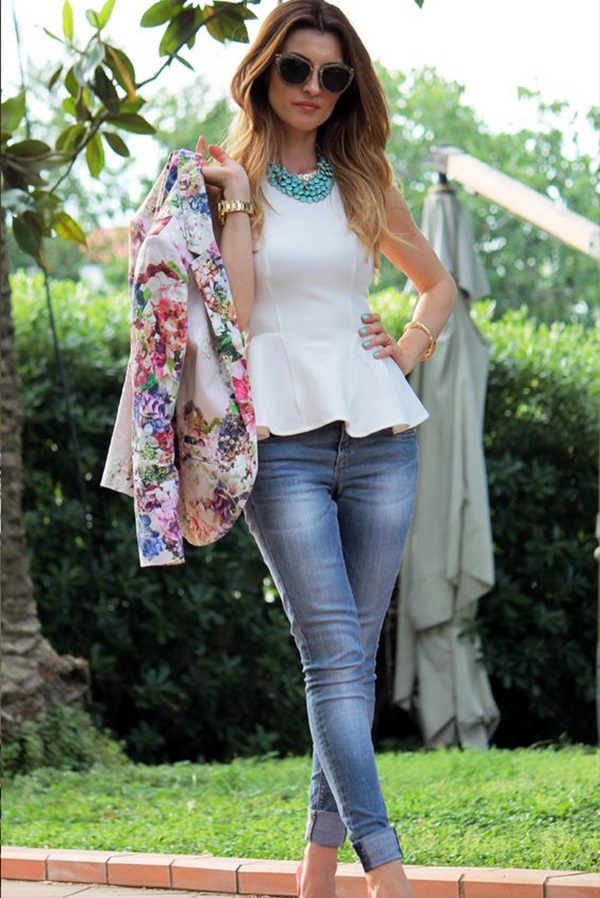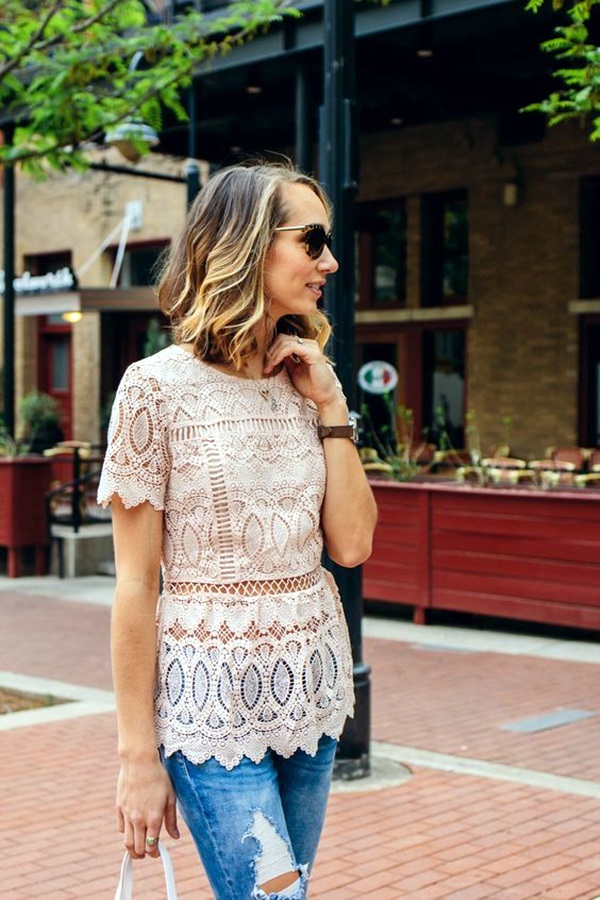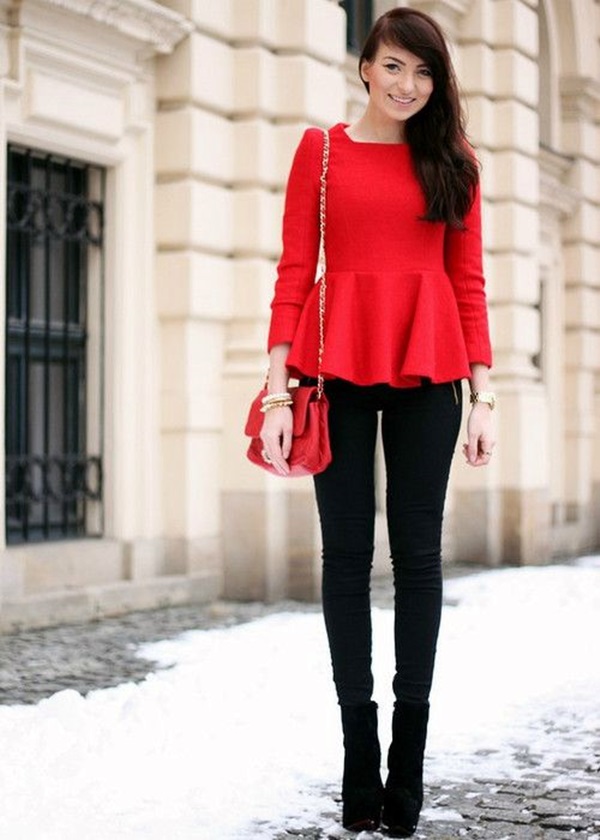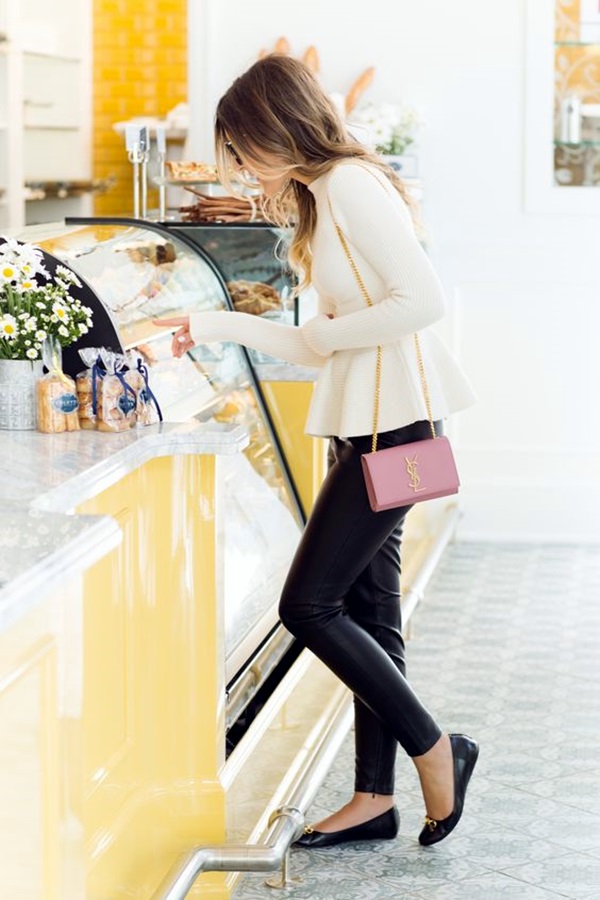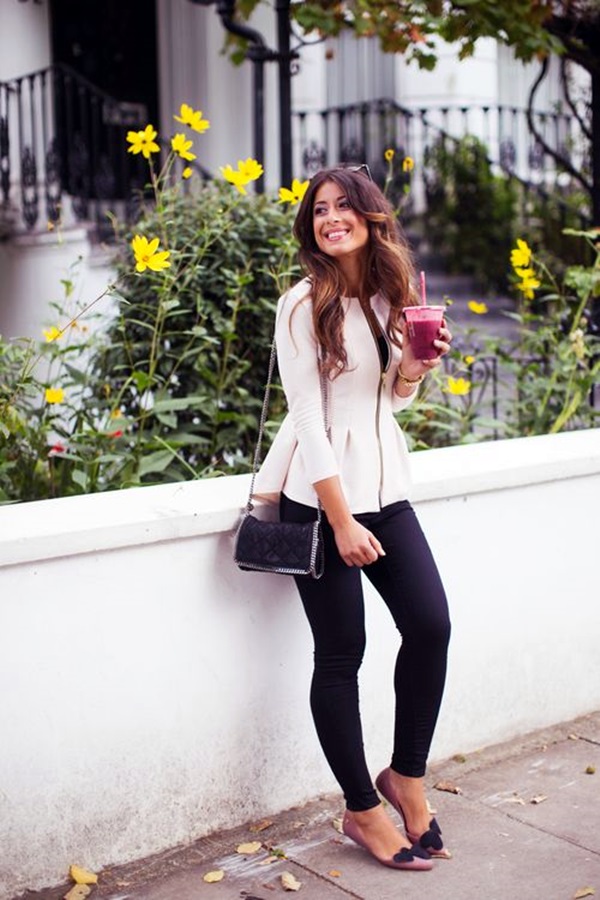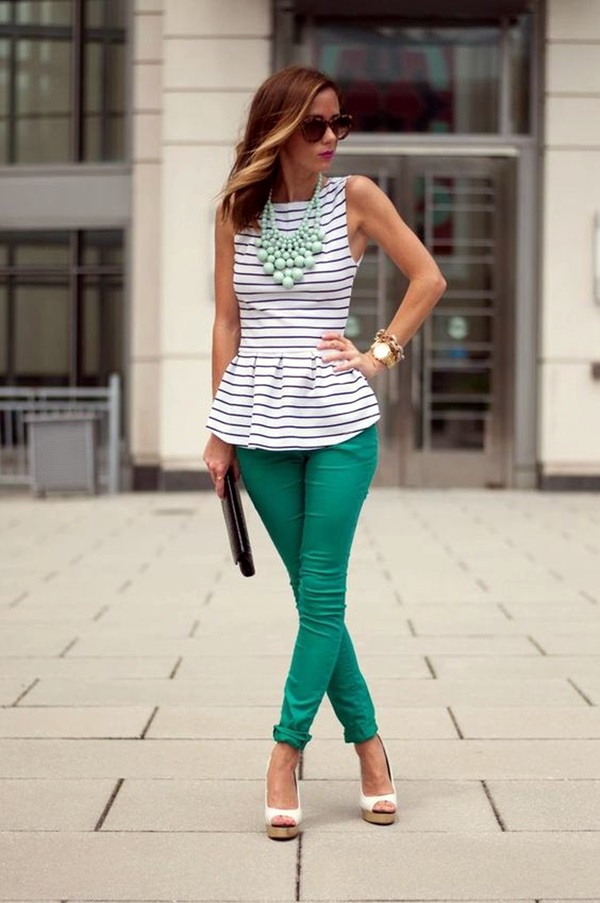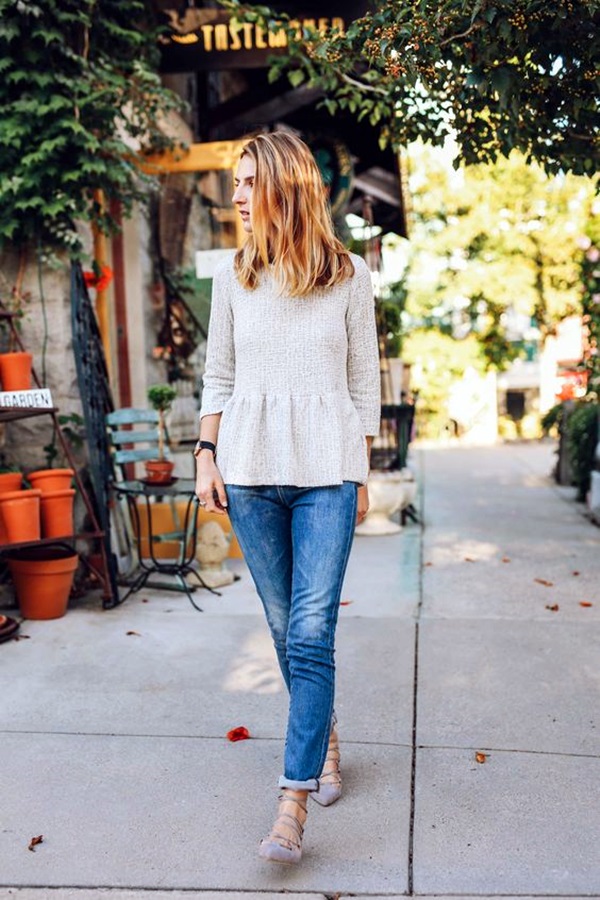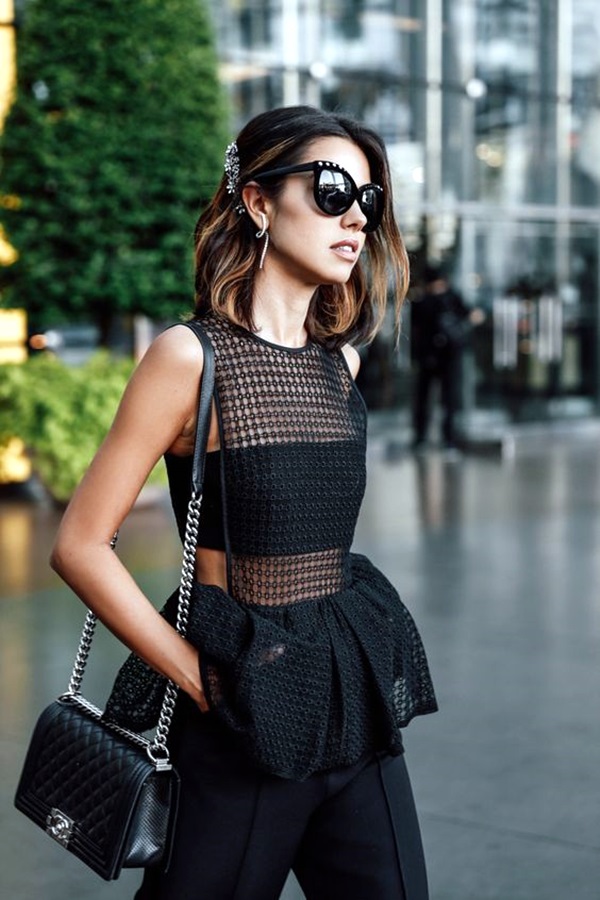 Ladies! We have given you handful of tips and tricks to wear the peplum tops in such a way that makes you look tasty and appealing at the same time. Do as much of experiments as you want to but make sure ultimately you style like a true diva and fashion goddess!