One just cannot deny to the fact that a sexy outfit is completely incomplete without a dashing adorable nail polish along with some creative design over it. The craze for articulating the nails has been on the heads since the time of discovery of enamel. An ultimate statement of passion and calmness can be clearly symbolized by the color Pink!

Across the wide range of 'Pinks', simply putting on the enamel is not enough! Girls are damn creative and are deeply intimate about beautifying their nails. Don't worry if you are a beginner and have no idea about the nail designs. These pink nail art designs for beginners will help you get ready for your date this evening in no time! Those who're basing looking for cute nail art designs can also look at the set of flower nail art designs because flowers truly symbolizes the essence of cuteness and purity. 
Pink Nail Art Designs for Beginners
Glittering glimpse of nail art: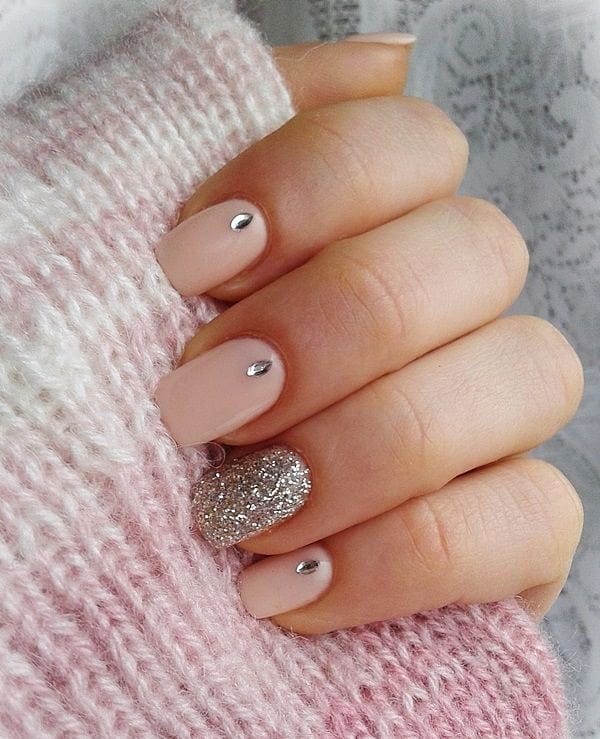 It looks quite attractive when a nail is made more vibrant by adding glitters to the pink. Just adding up a line or making a flower with pink on the glitter base.
A pink with a black, please: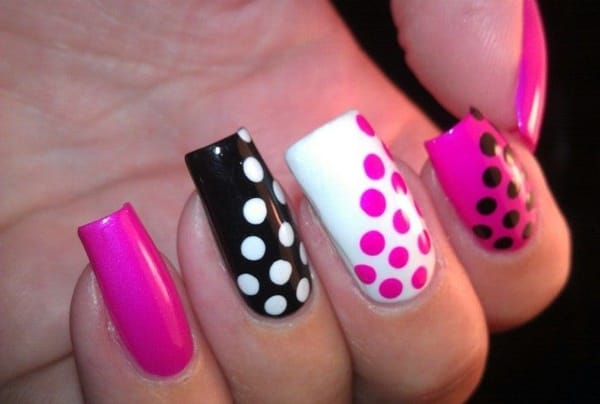 You may make your nails more elegant by putting pink along with some other colors; black or white or other shades of pink are preferable. You can celebrate the season of love by making hearts with pink enamel on the base of white or black giving it a more chic look.
Diamonds on the nails: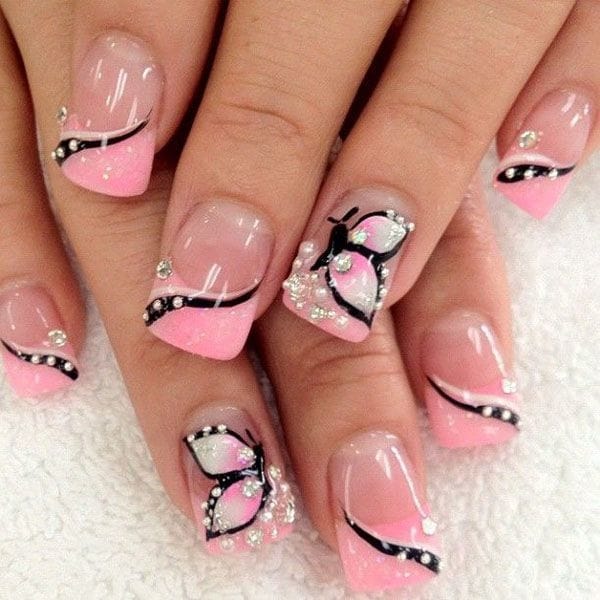 Just like gloves that Michael Jackson wore, you will be wearing diamond on your nails! Confused? Crystals adds up to the delicacy making it look more stunning. A charismatic floral art with some shine of crystals and rhinestones will give it a natural and rich look.
Time to get wild: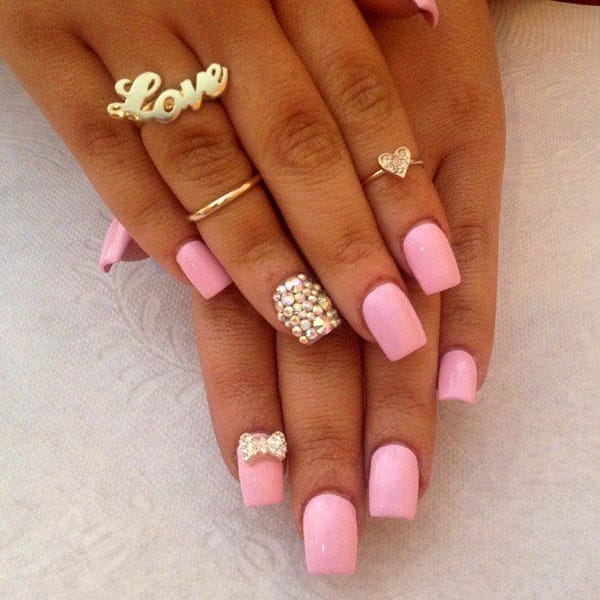 Many of you may not be aware of these seductive and unique styles of nail designs. A perfect texture of snakes and leopard can be printed on your pink nails which will definitely give your hand a incomparable touch of fashion.
If you want your nails to stay young then you shouldn't forget to do manicure and pedicure. And now, you don't have to spend the bunch of bucks on nail salon because you can easily manicure at your home with following just a set of easy steps.
"5 shades of Pink"
This color of compassion, calmness and unconditional love has a wide range of pleasing shades of pink enamel.
Hot pink:

It symbolizes the spunky nature of the person influencing a passionate heart and a sensual love. This eye-catching and heart-tingling color exudes confidence and warmth.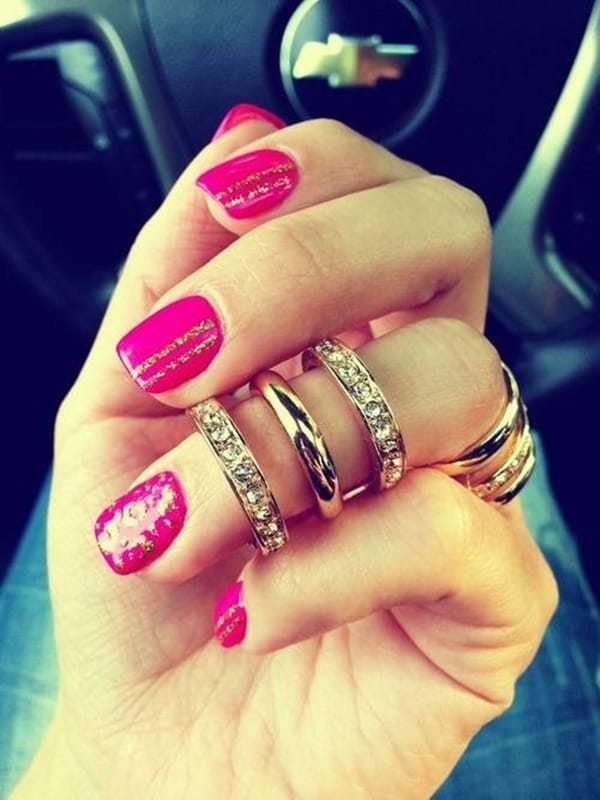 Blush pink:

This color is kind of blend of nude with pink which makes it similar to the skin color. This color symbolizes lack of energy and passion; however, it depicts the non-threatening nature as well. You can mix and match dark shades with it.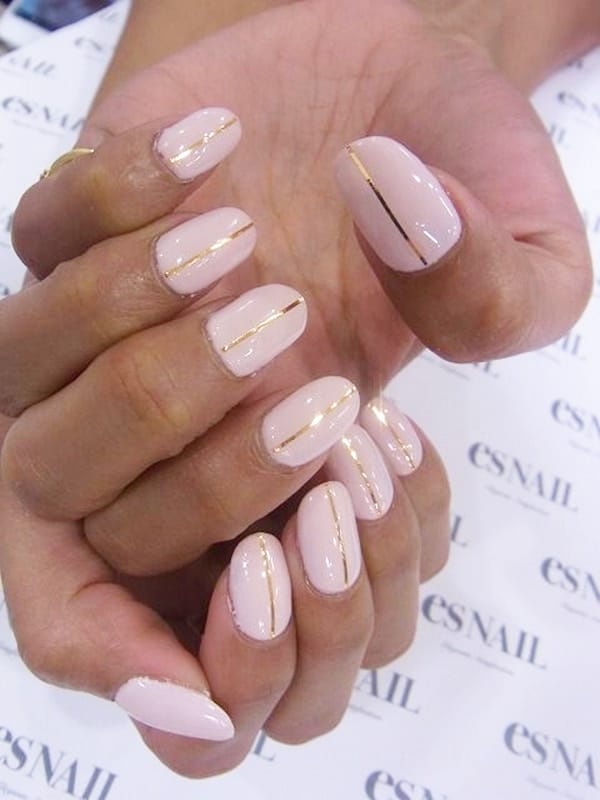 Salmon pink:

It signifies the fun and flirt trend of fashion. Mixing this color with black and decorating it with gems will make him feel irresistible from holding your beautiful hand.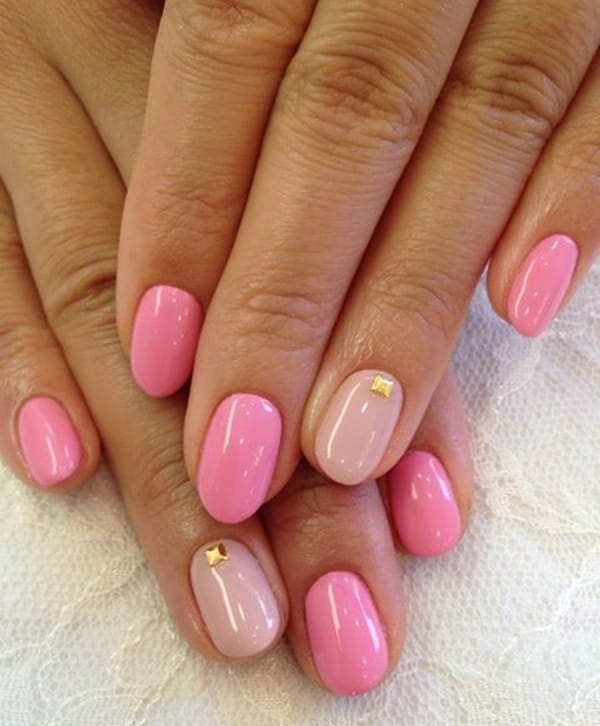 Rose pink:

Yeah, valentine's week is over but love will be in the air forever. It symbolizes the subtle expression of divine love and cuteness within.
Lavender pink:

It is color that inspires the innocence and tenderness towards the loved ones. It speaks of a young, cute girl who had not experienced the life yet. Glitter art with this enamel looks fantastic and adds up to the vogue of fashion.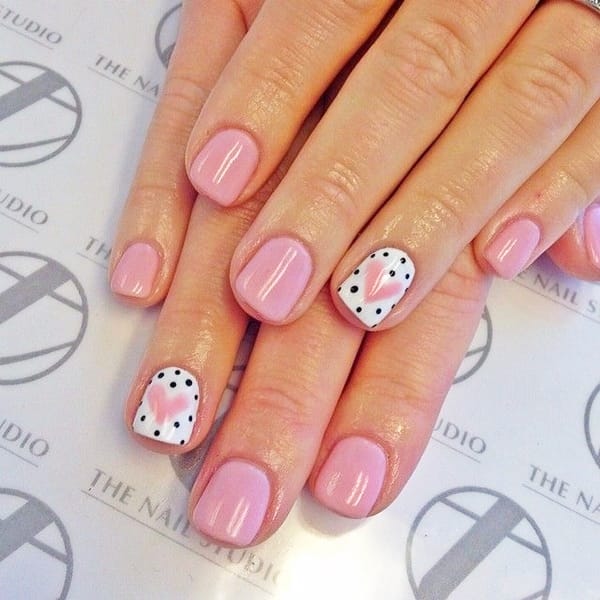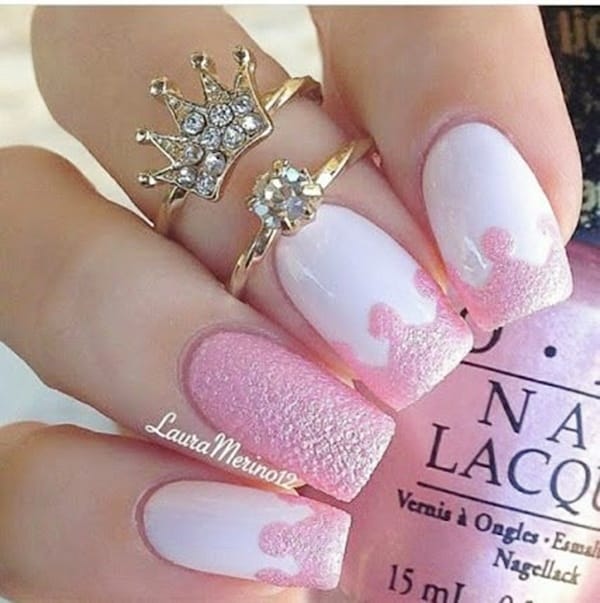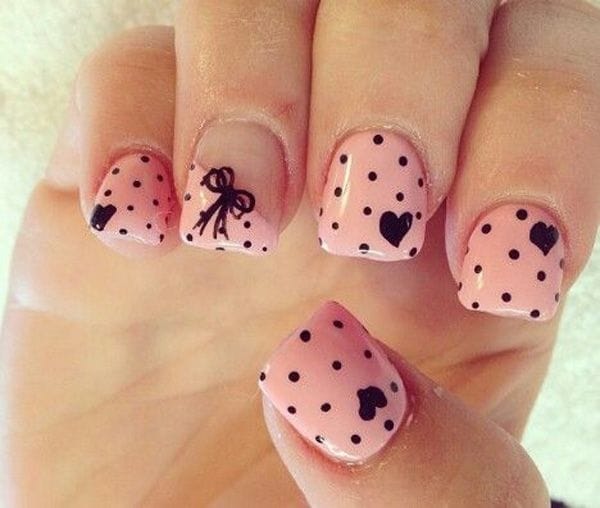 If you like the combination of Pink and Black then, don't forget to check the separate collection dedicated to this epcific combination of Colors.