Tantalizing Heart-Shape!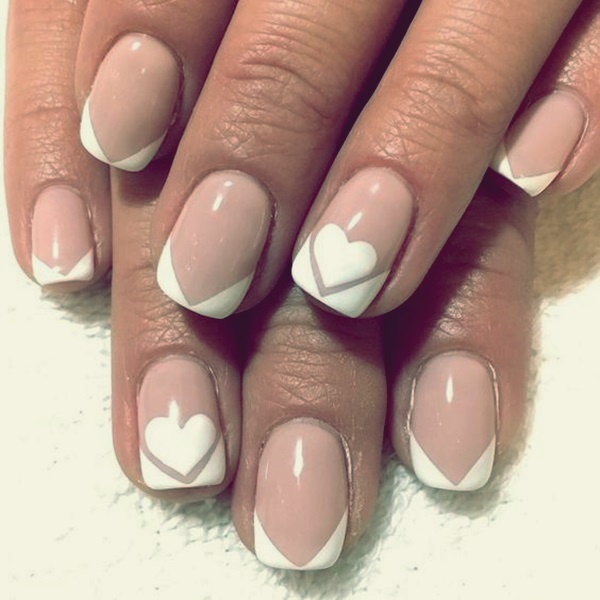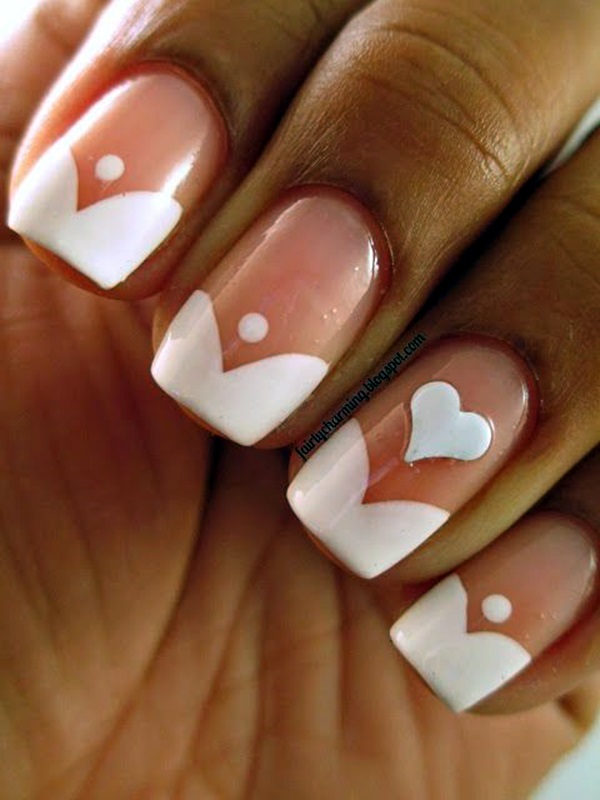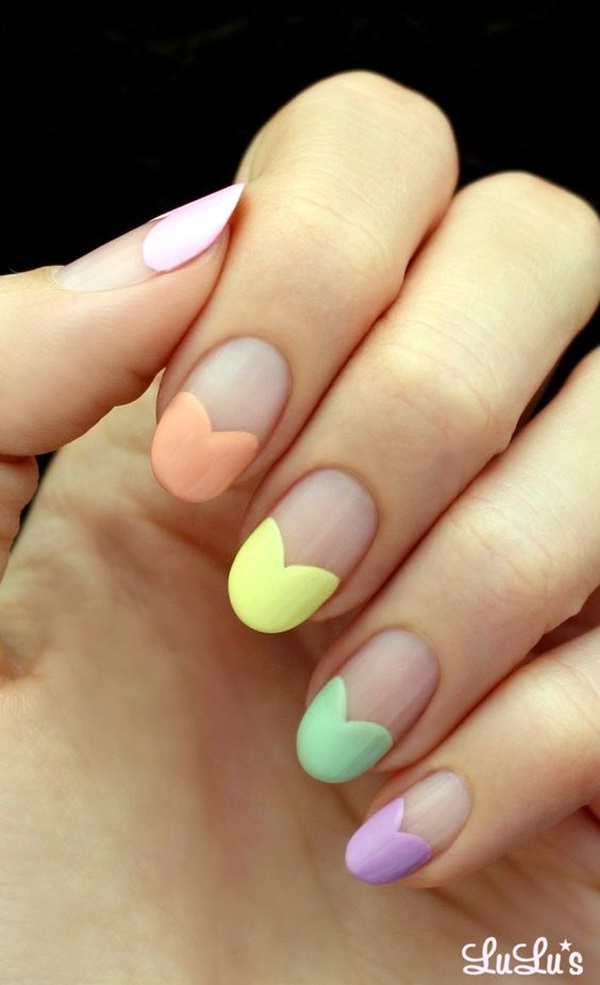 Girls! Love to look simple – this is an elegant option for you. Stay with pink tips but place a
Heart over it, to show your loving and caring nature to the person you love most. This addition gives a subtle yet sophisticated look. Moreover, the design is perfect for cheering your mood when you are sad or under stress.
Self Polka Dots Pattern!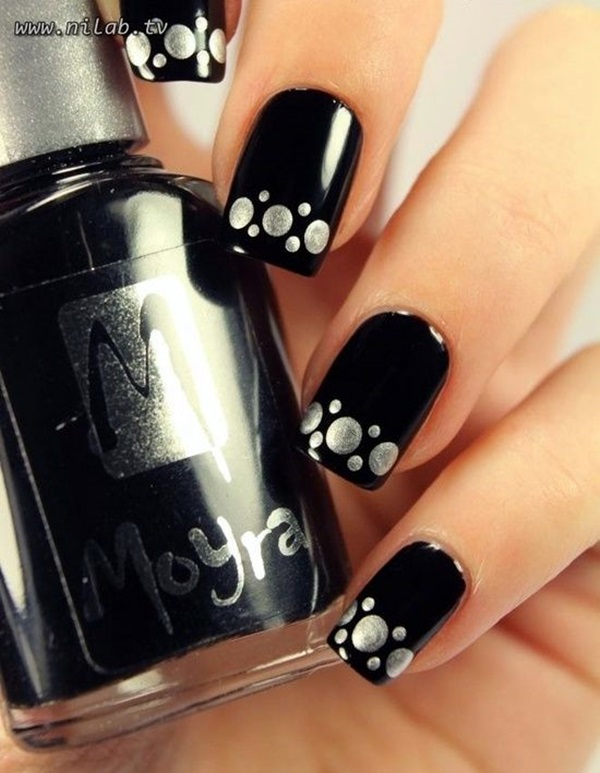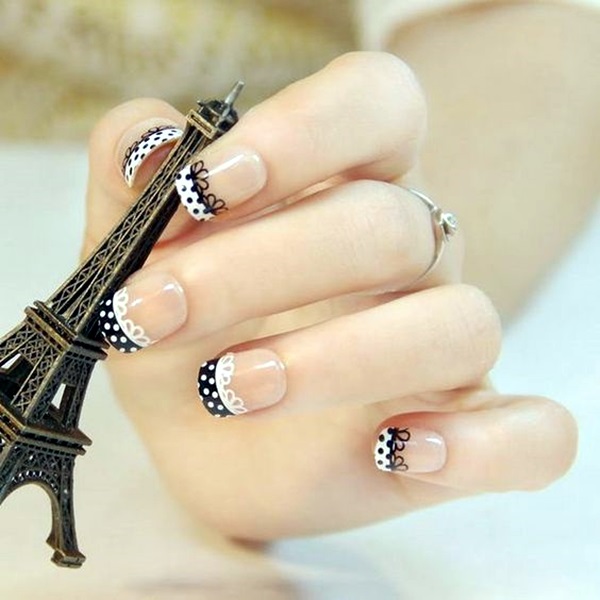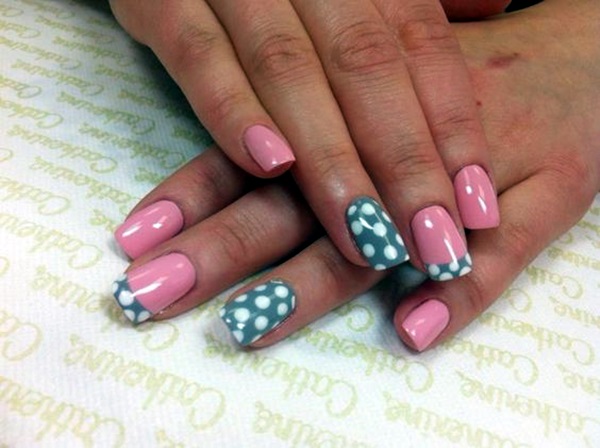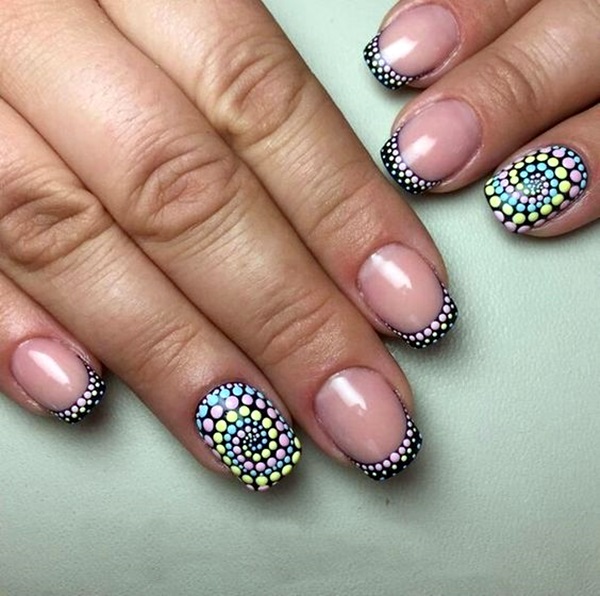 When it comes to French tips, let your creativity shine like a star in the sky, gals! Polka dots design is perfect for creating the ladylike appearance and your fingers appear longer and delicate. Self-pattern polka dots easily catch the eyes of others and grants suitable sensual appeal towards your overall look. Pretty French nails designs add more charm to your look even if you have worn a simple outfit. You may find them difficult to achieve, but look fabulous! Here are some Pastel nails designs that are so easy and interesting to do that you can even carry out them at your home.
Wild Leopard Print!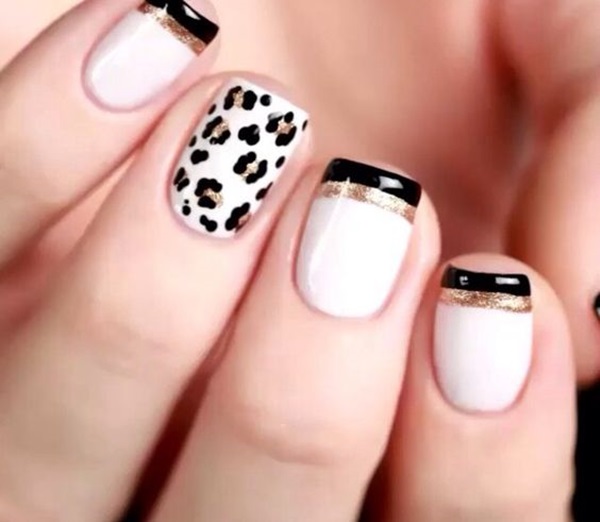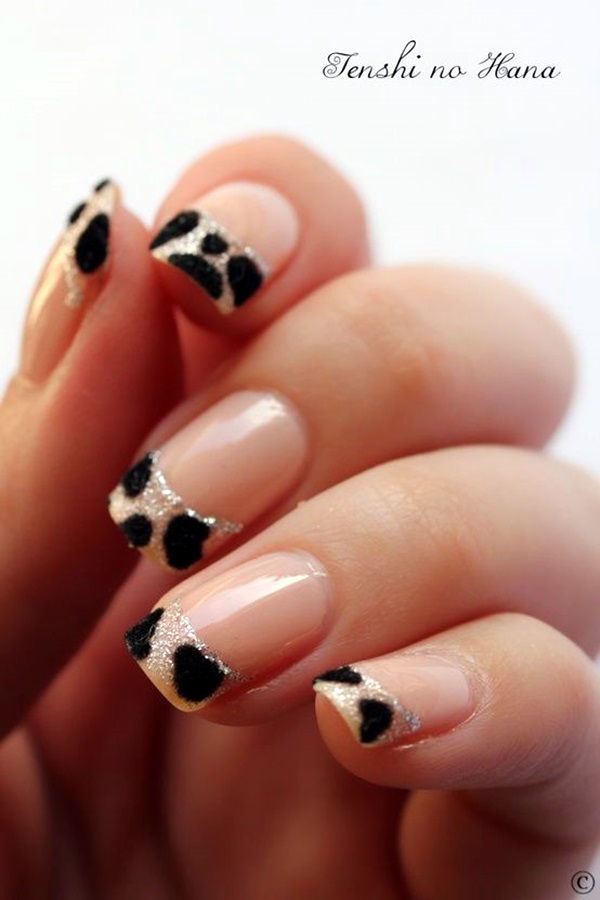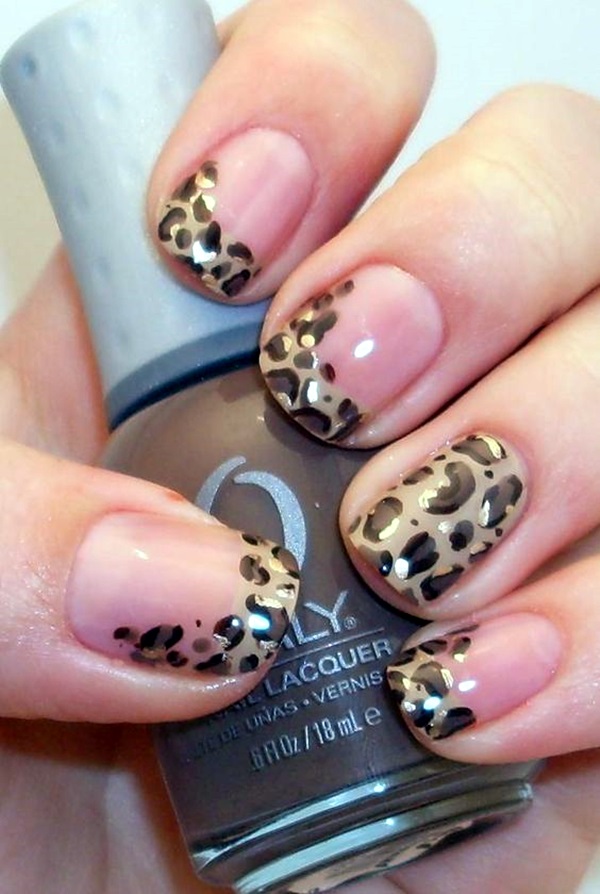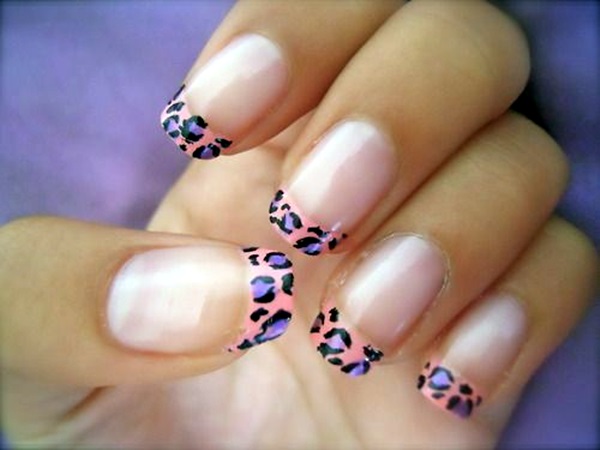 Do you want to scare others with leopard design? The combination of yellow, black and white is one of the favorite choices of girls with strong personality. It will definitely help you stand out from the crowd. You can add some pearls or gemstones to make your leopard design more stunning and impressive.
Lovely Neon Design!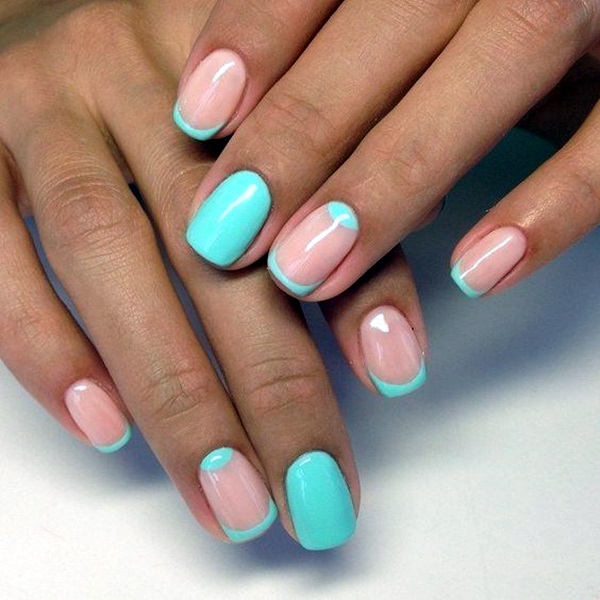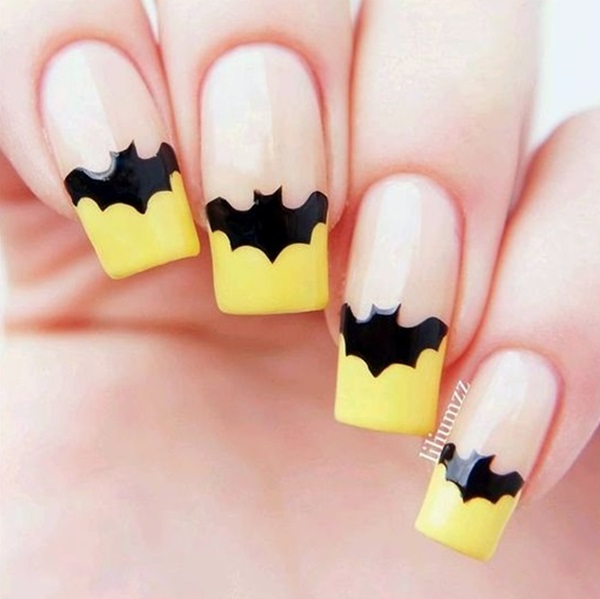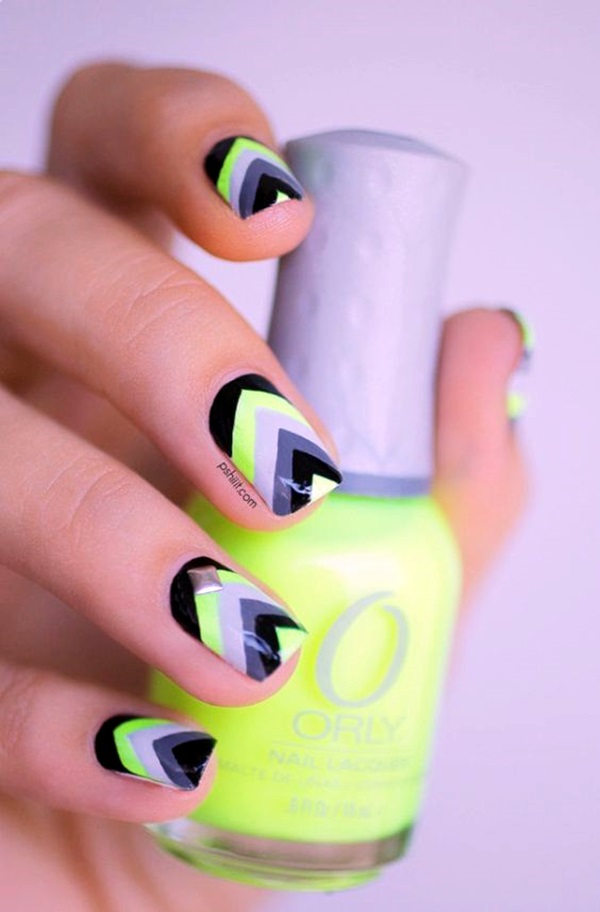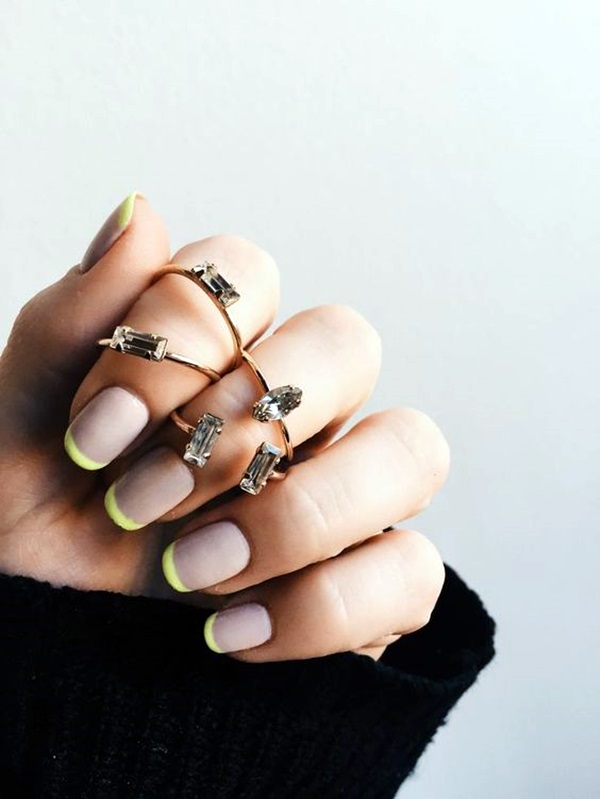 It's among unique pretty French nails designs and girls love to flaunt with this neon look. It's true…Gals! Neon shade brings us a fresh air to breathe in this extremely hot weather and it's always fun to wear neon shade in a zigzag pattern. The design is perfect for weekends when you are in full enjoyment mood with your friends.