For girls, decorating their nails is a great way to ramp up their style statement. Well manicured nails are always in trend and they really make a difference to your overall personality. You all know that nail designs are easy to use and easily changeable. This is the reason why purple nail designs are gaining popularity among women.
Purple being a royal color looks absolutely stunning when worn on nails.
It's true, different colors have different meanings. Purple color symbolizes magic, creativity, royalty, dignity, beauty and elegance.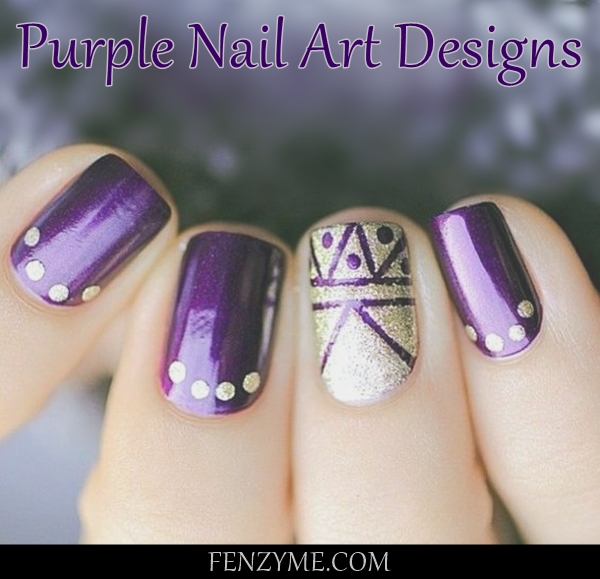 Purple nail art designs look amazing on any nail length, so choose the design which matches well with your lifestyle.
Women who always look for new nail art designs, purple nail designs are a good option.
The vibrancy of purple color, allows you to experiment it with different subtle designs. To add glamour to your nails, you can mix and match lighter and bolder shades of purple together and coat it with shimmer.
Purple Nail Art Designs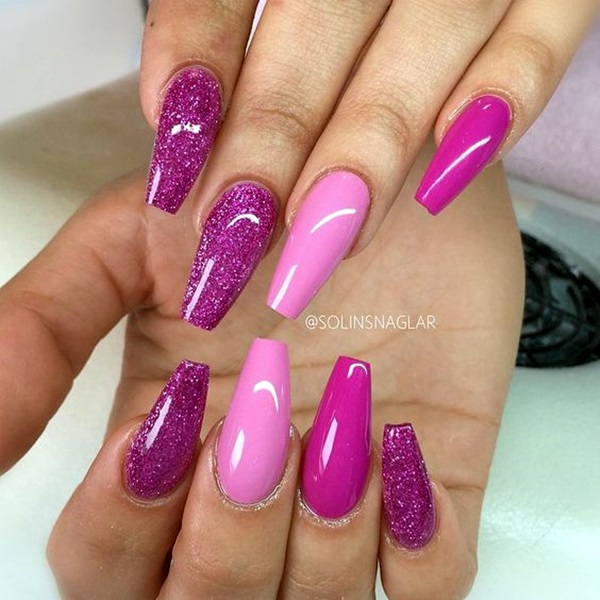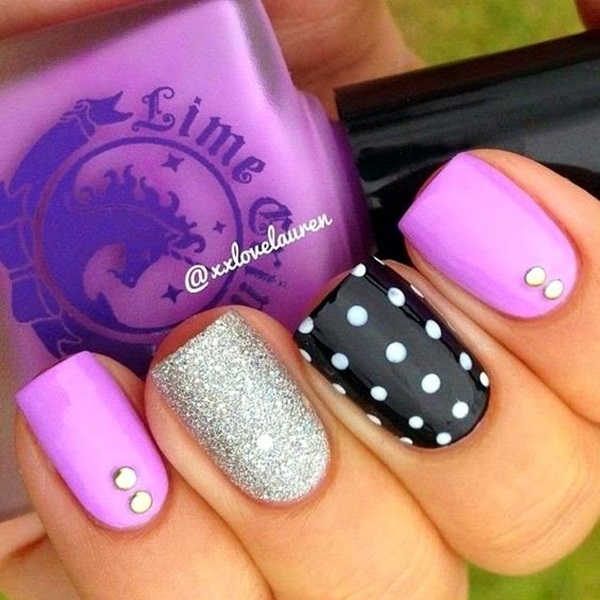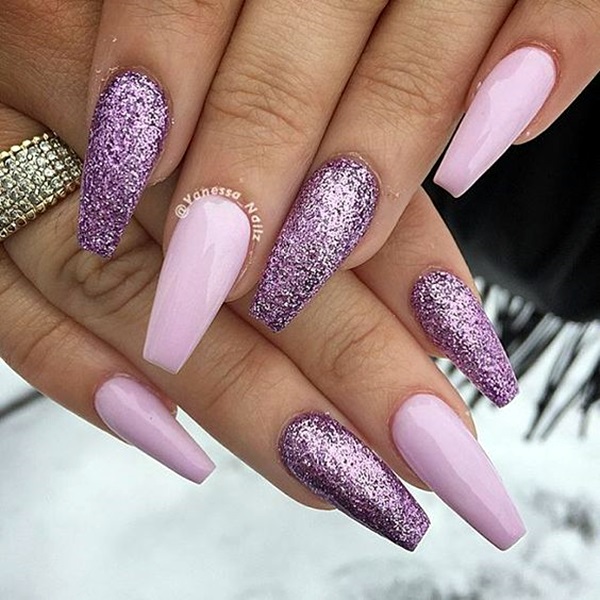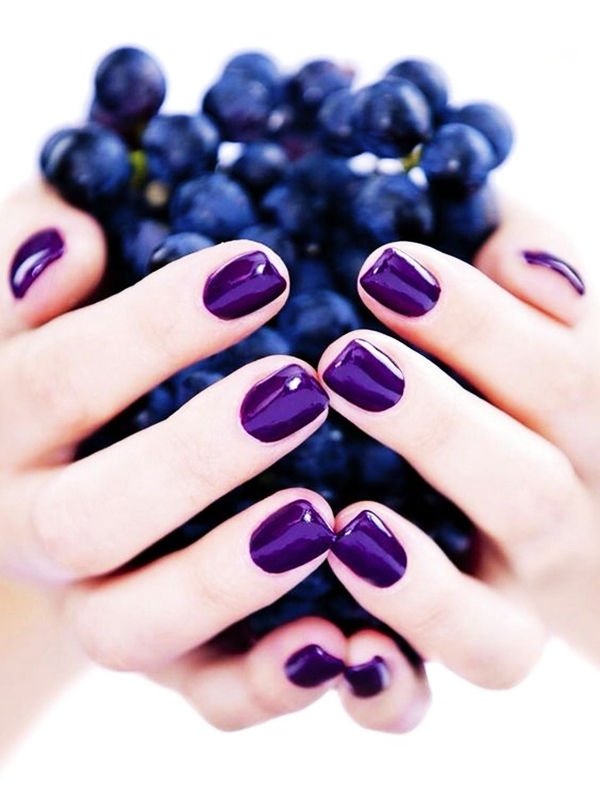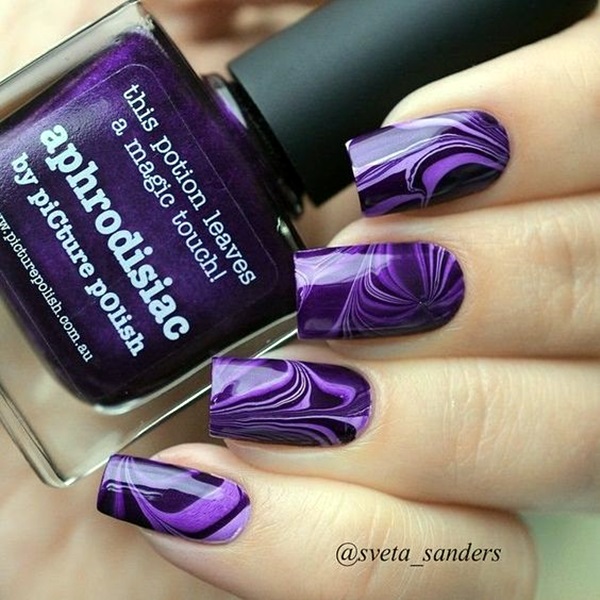 One technique is getting quite popular among numerous nail artists and among those who love nail art and that technique is marble nail art. Check them out! It's always convenient for girls to go with purple color because of its monochrome patterns. The purple nail designs mentioned here would definitely give you some inspiration as they are among best ways to display your feelings.
Simple Glitter Purple Nails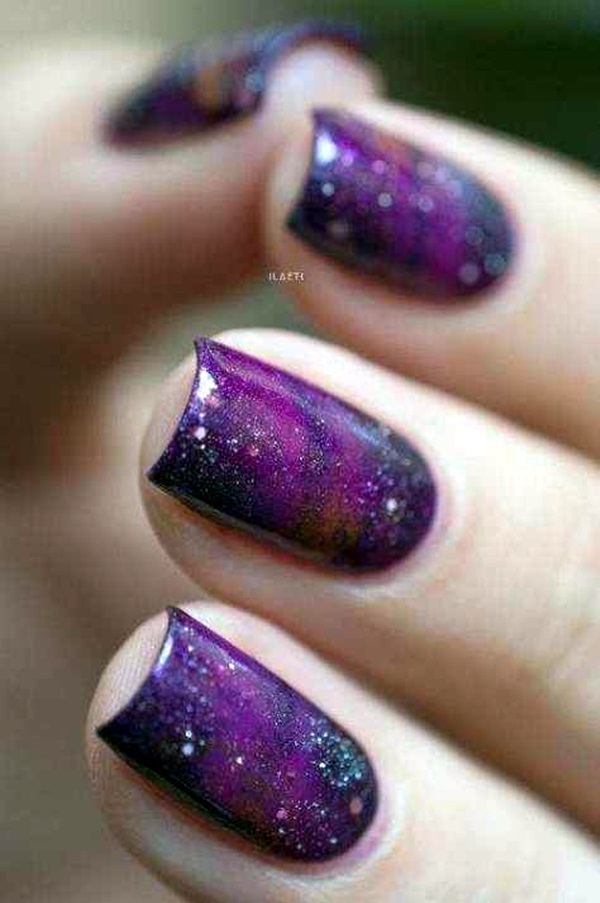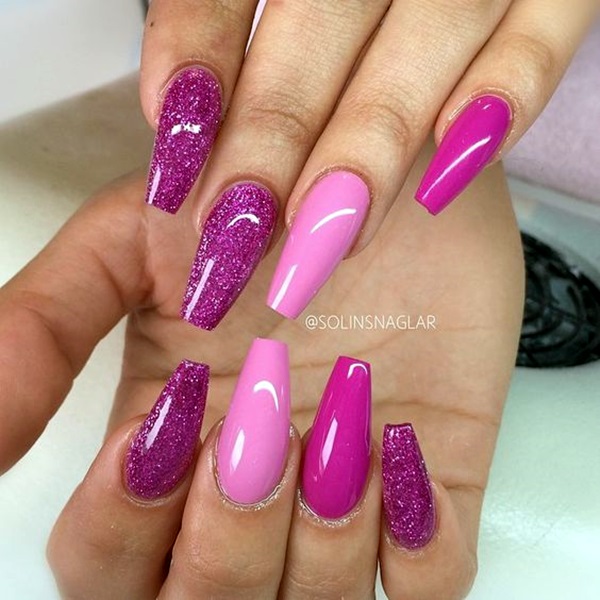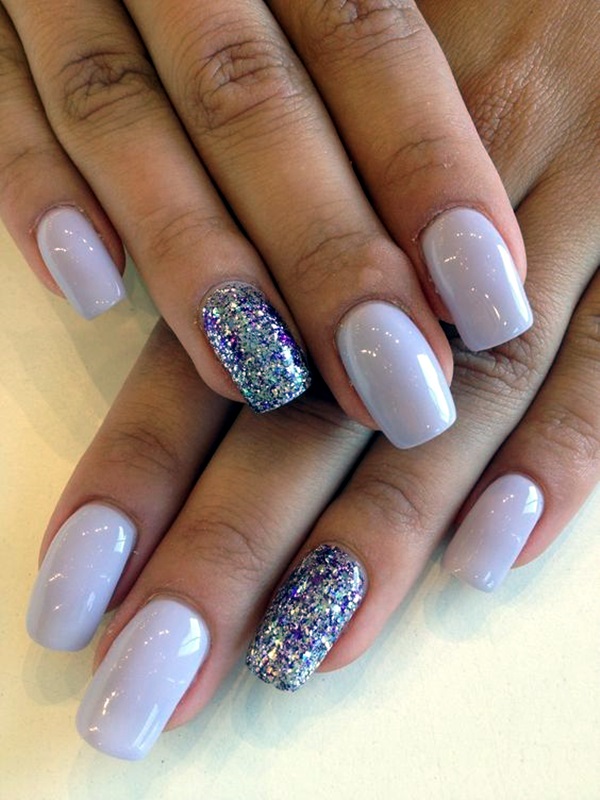 Adding glitter to the right places makes a huge difference. Adding simple purple nail polish with tips full of glitter may prove right choice for most of the women for a special night out. Many companies have released high quality glitter nail products to meet the requirements of customers. You can also use loose glitter for glitzy effect.
Purple Floral Nails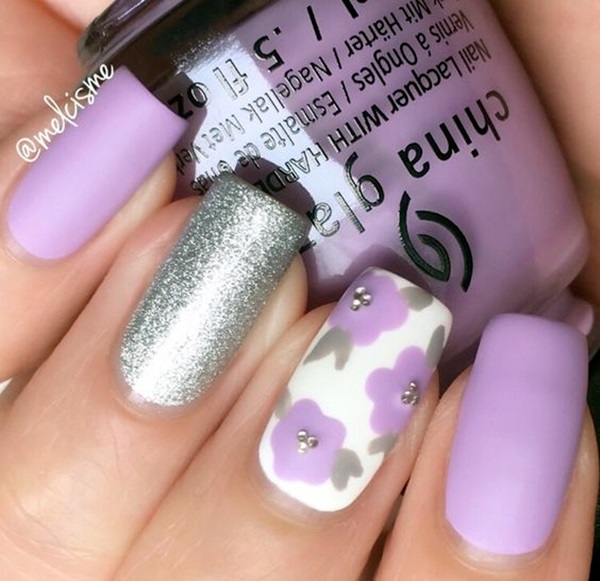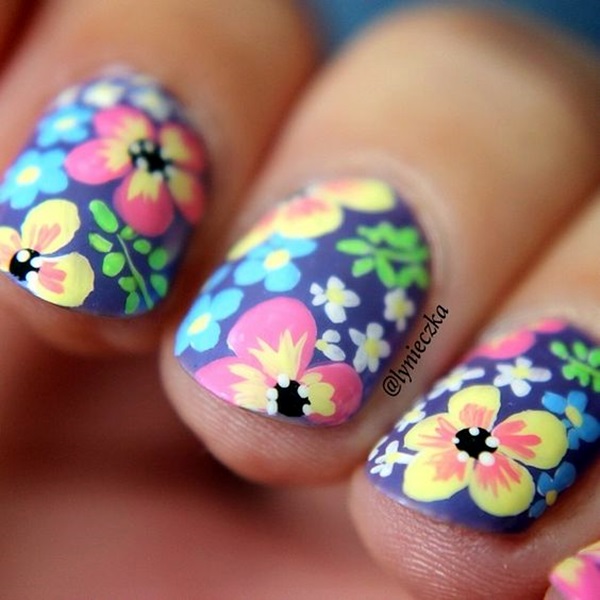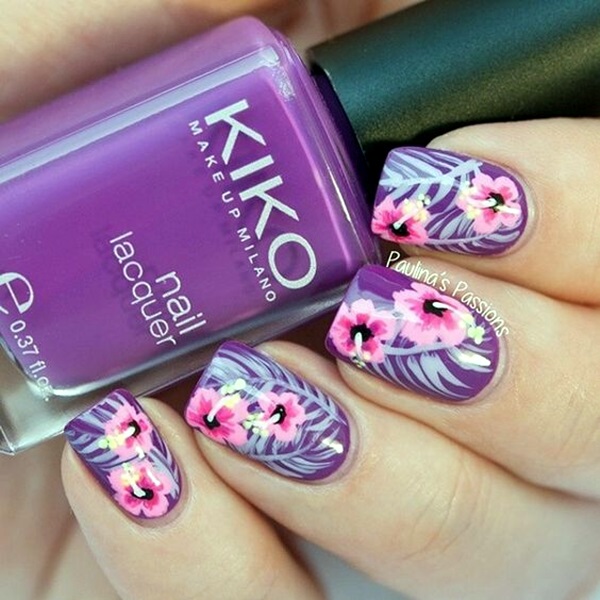 Purple color based flowers are beautiful, requires less time and easy to do.
You can create purple free hand floral nails by simply painting the base with purple color.
Then, draw flowers over it using nail art tools which looks stylish and great for all occasions.
Purple nail art designs are popular among bridal designs as well.
Purple French Tips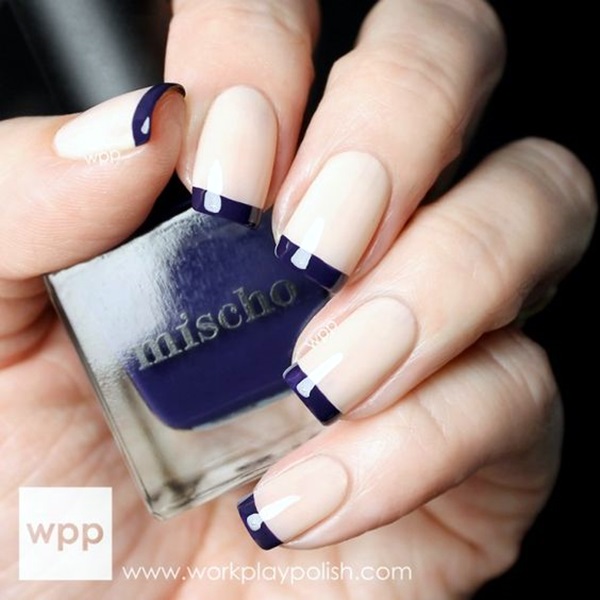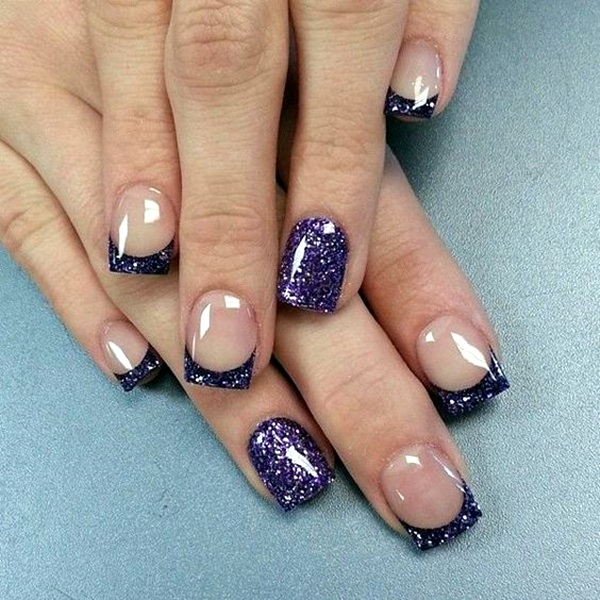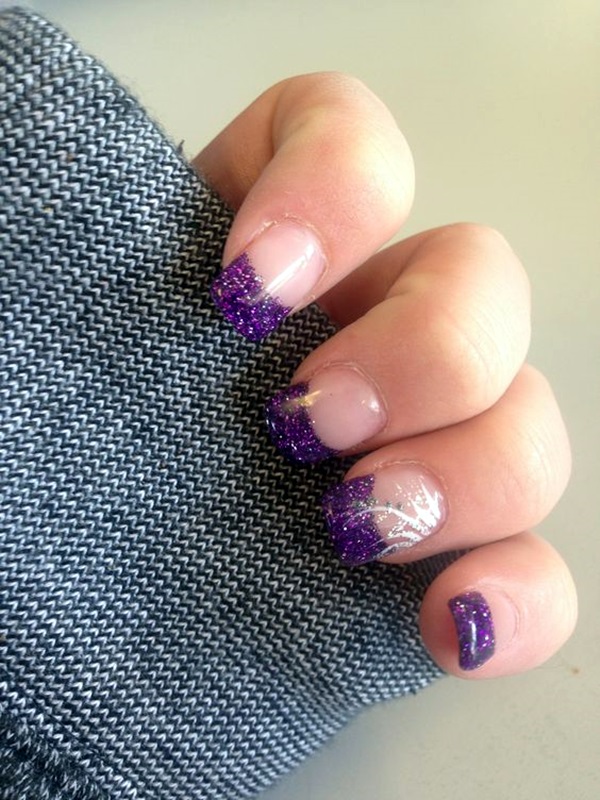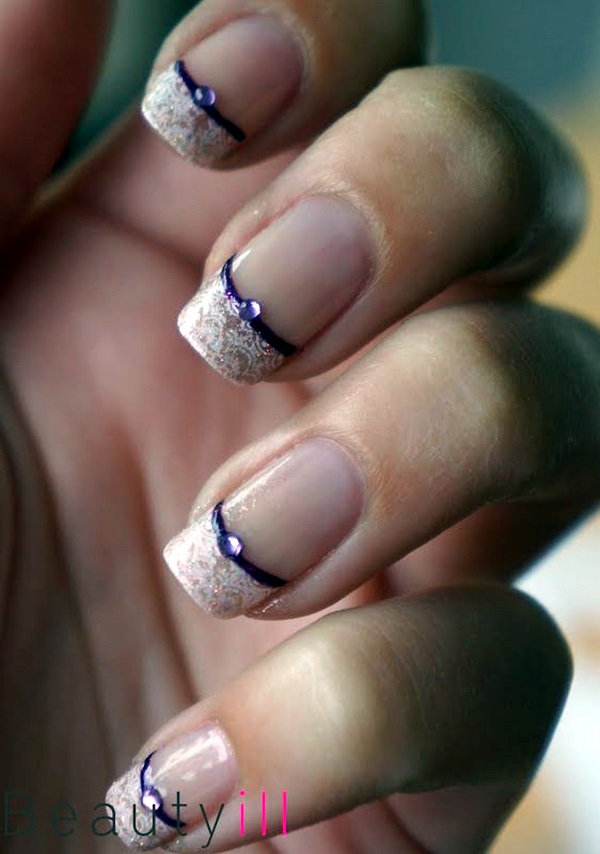 Purple French tip nails are a new trend and popular among celebrities these days. For a classic event, purple French tips add a unique twist to your look. To make the design look more complex, you can add some well-placed lines using different colors starting from the corner,
Abstract Purple Nail Art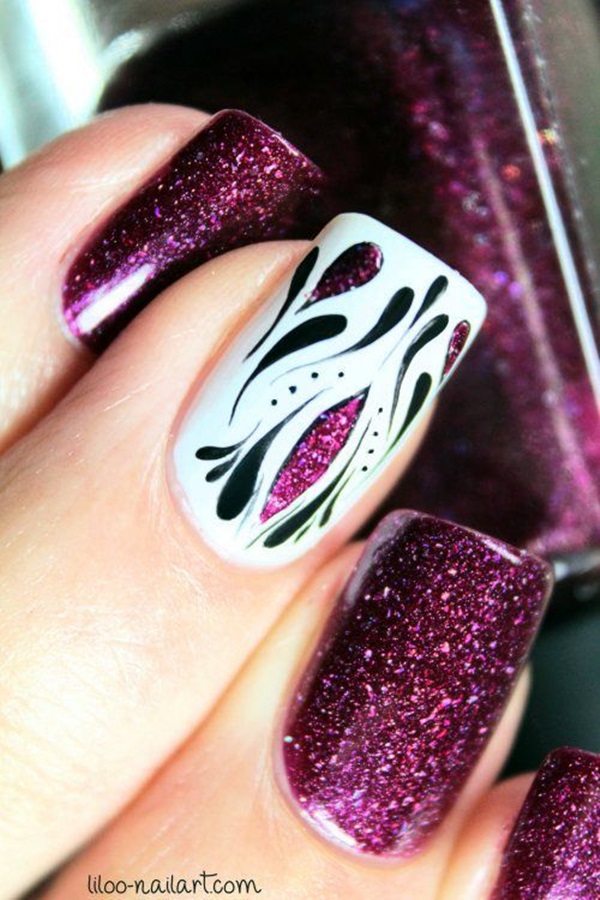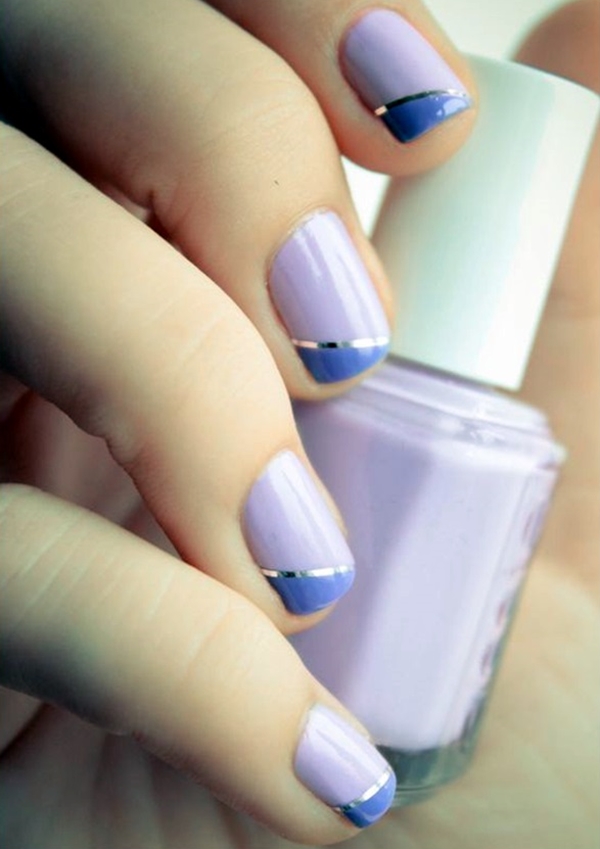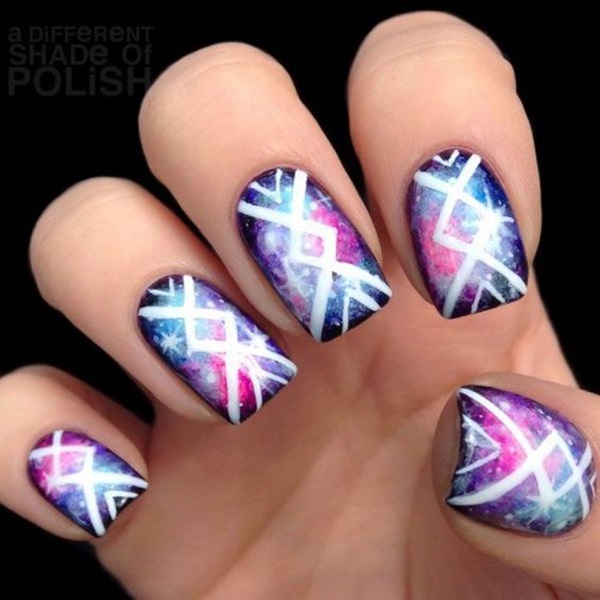 Abstract designs are a popular trend among 2016 purple nail art designs. The best part about abstract designs is that you can wear then with all sorts of outfits.
Abstract purple designs look even better with combined with other designs such as stars, butterflies, etc.
Creating a nail art like this is easy, but finishing it properly with a transparent polish matters.
Purple Leopard Nails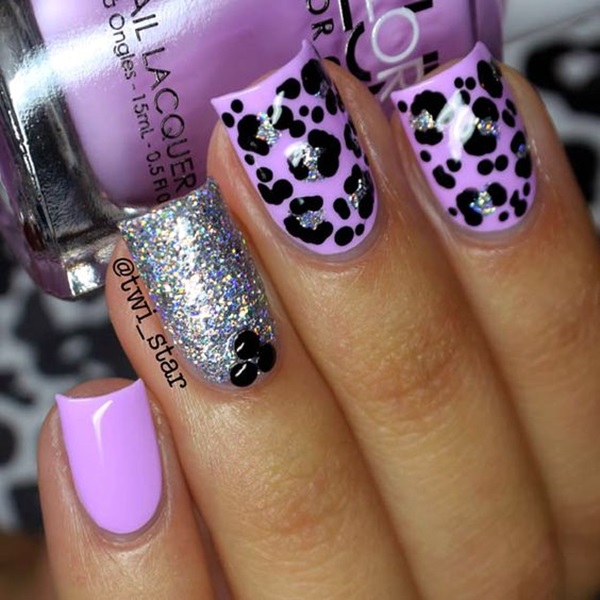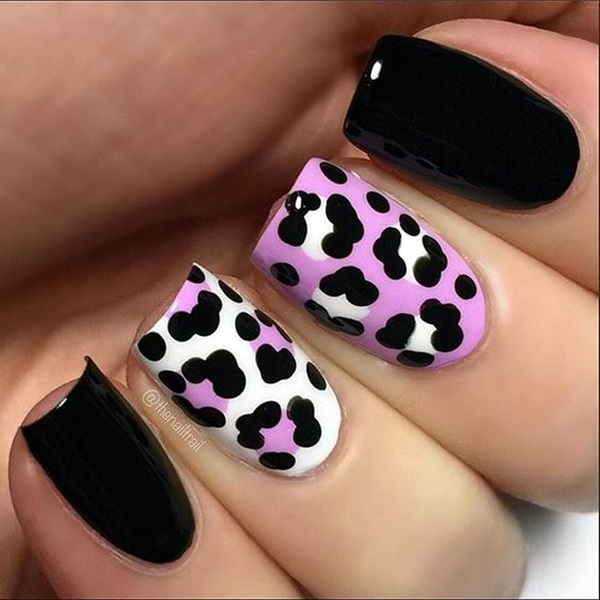 Animal lovers are extremely fond of this design. Leopard print in purple reflects everything about your personality that animal print does. Moreover, the design gives you a classy, sexy and mysterious look. For extra glam-up, add some rhinestones to your design. As the trend is increasing rapidly, women who are crazy for latest nail art designs on regular intervals are planning to try easy stiletto nails designs and ideas for instant change in their appearance.
Dazzling Round Purple Nail Art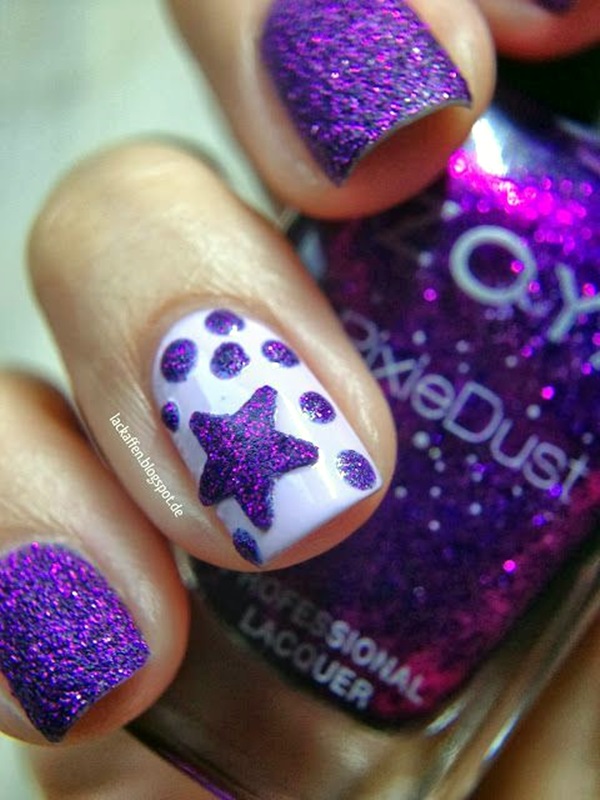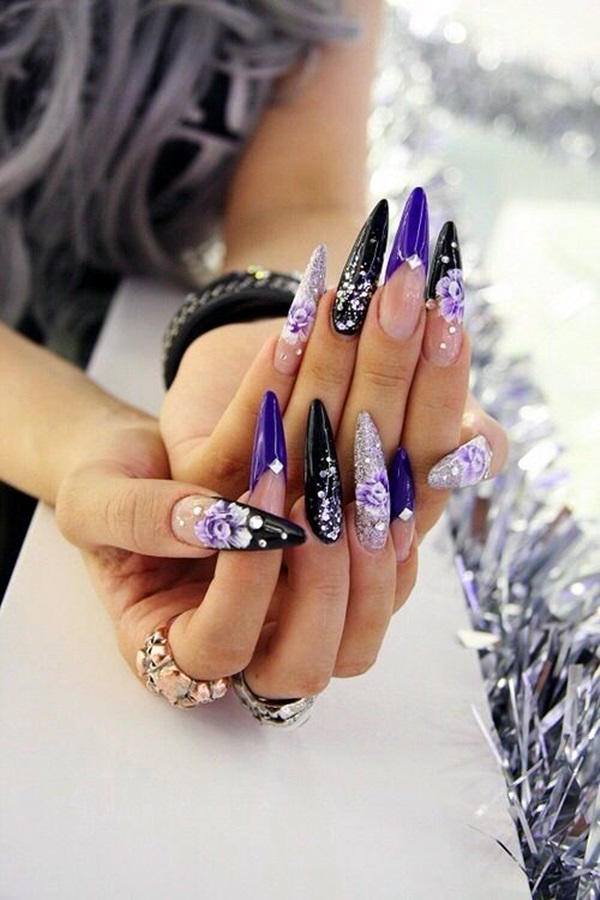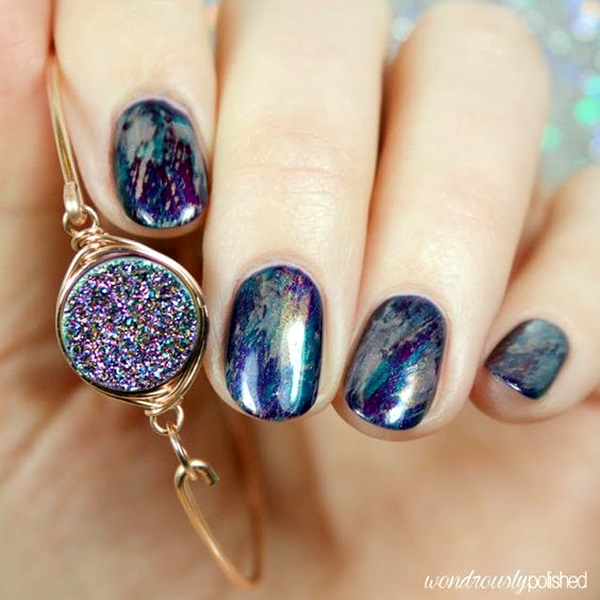 Round purple nail art designs are fun to do. This is a simple nail art created using double colors and nail art brushes to give perfect round shape. You can wear a round purple nail design for your next big social gathering and can create this type of nails while sitting at your home. You can also use white color to create dots for dazzling effect.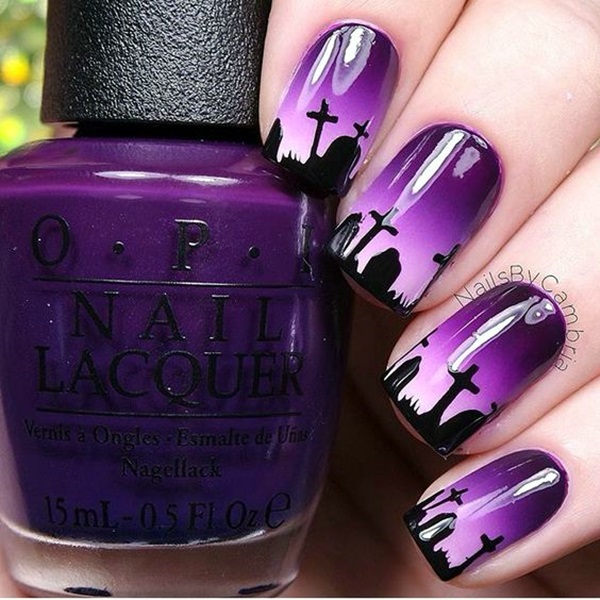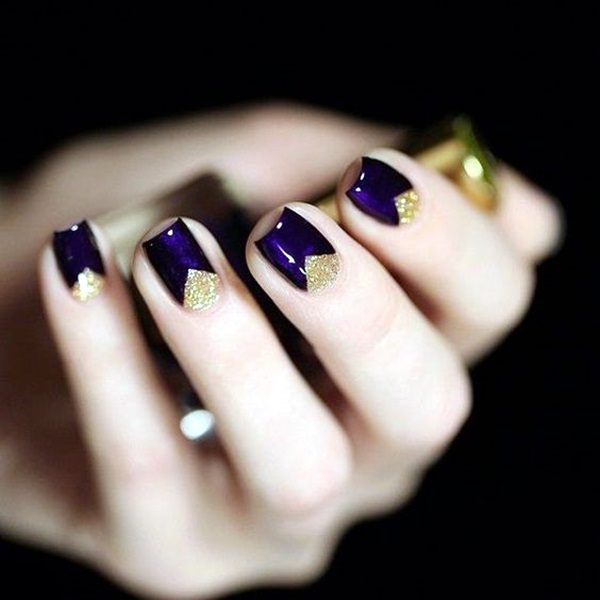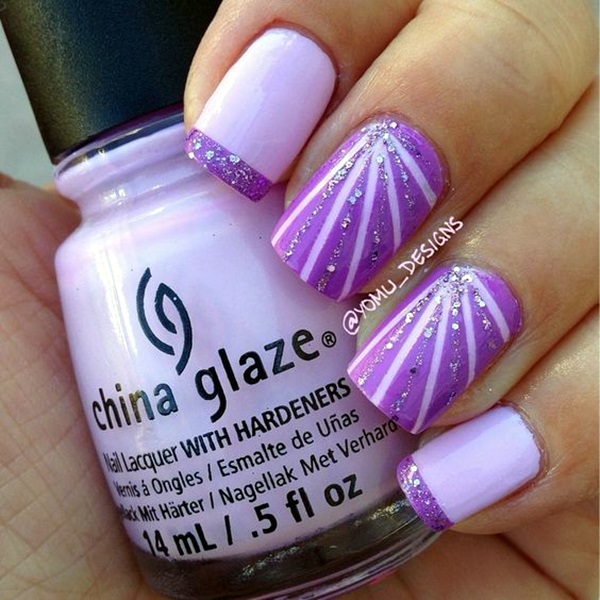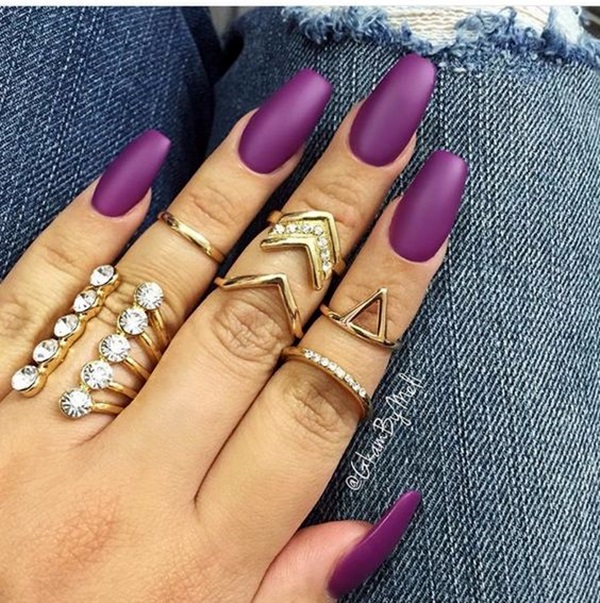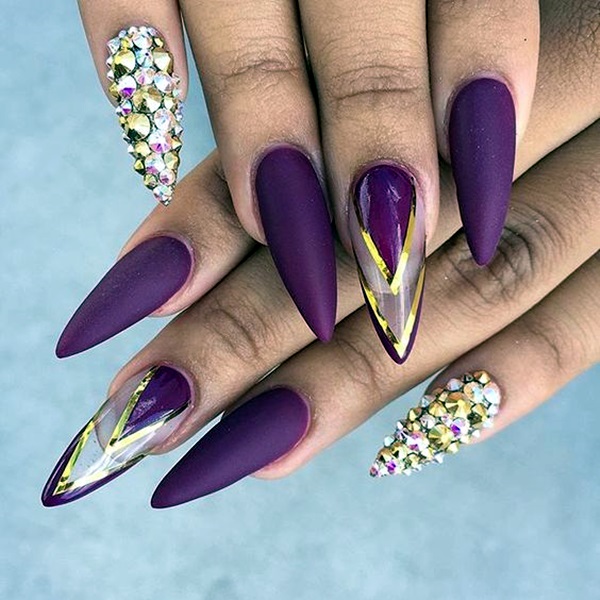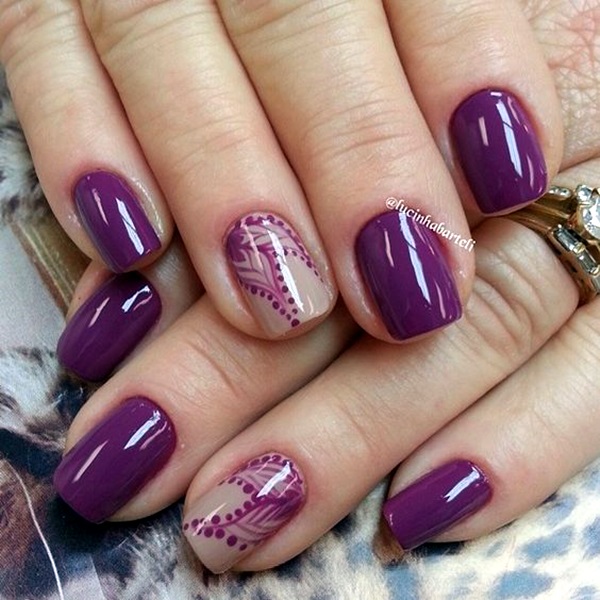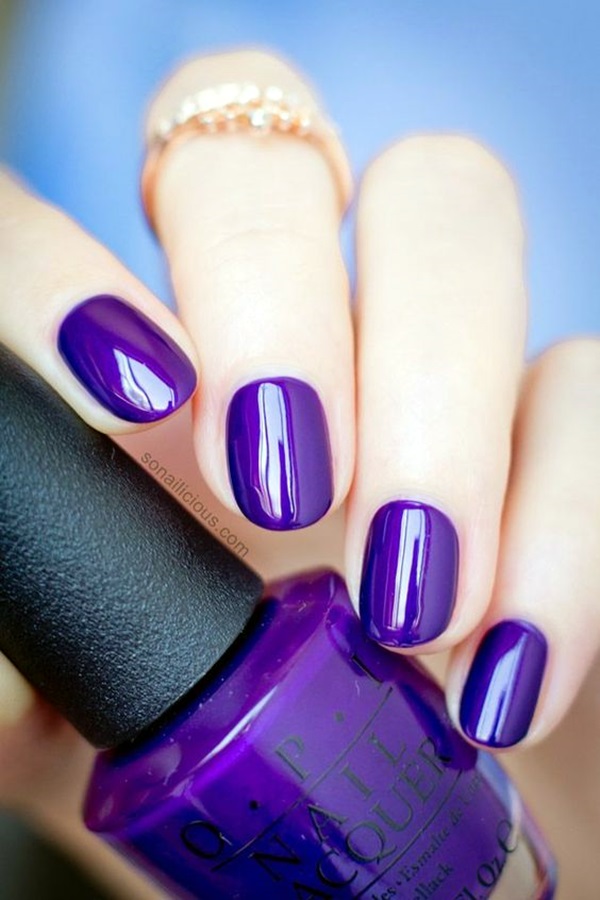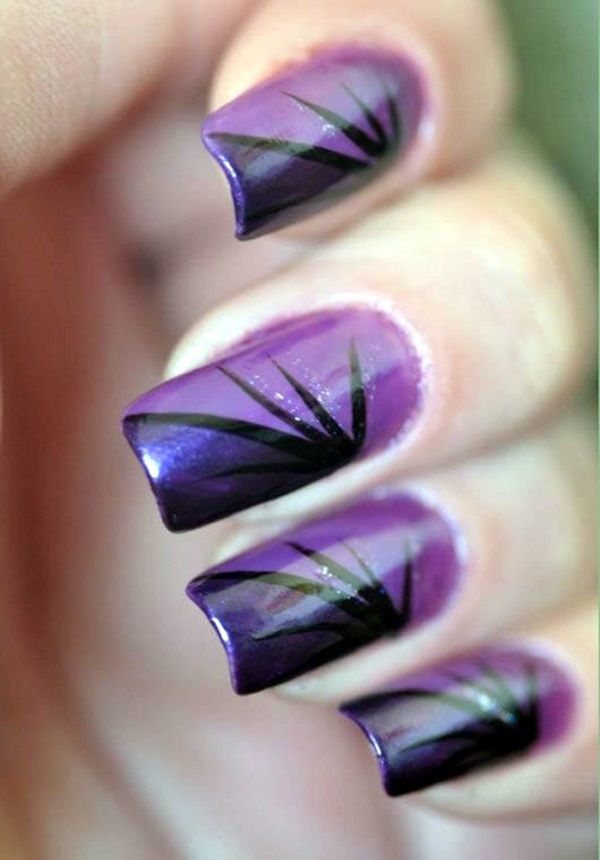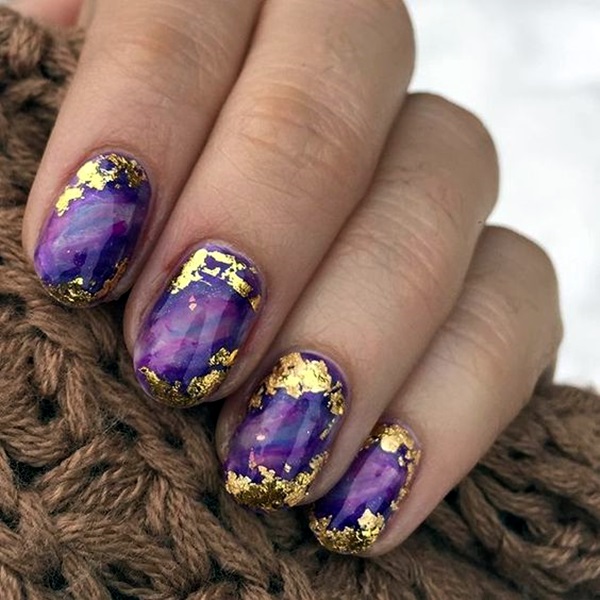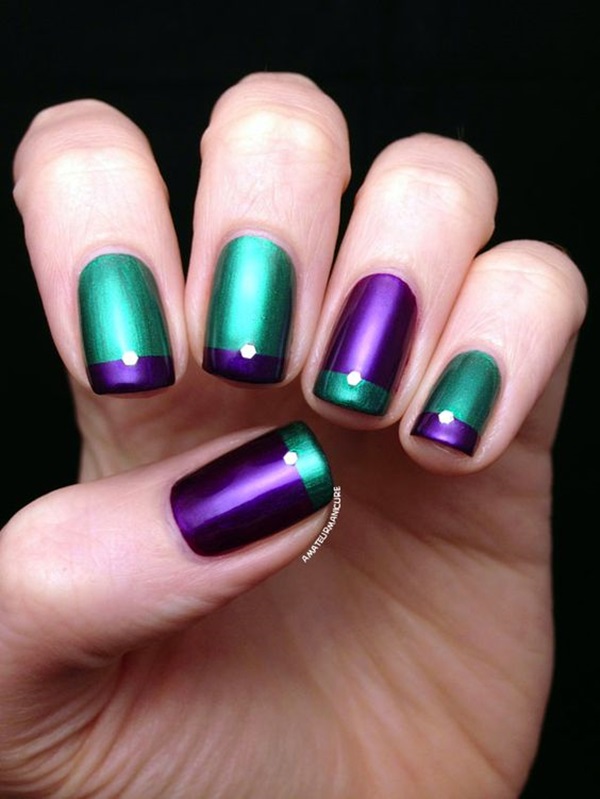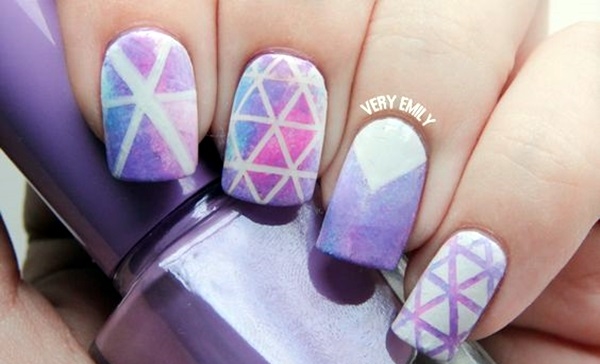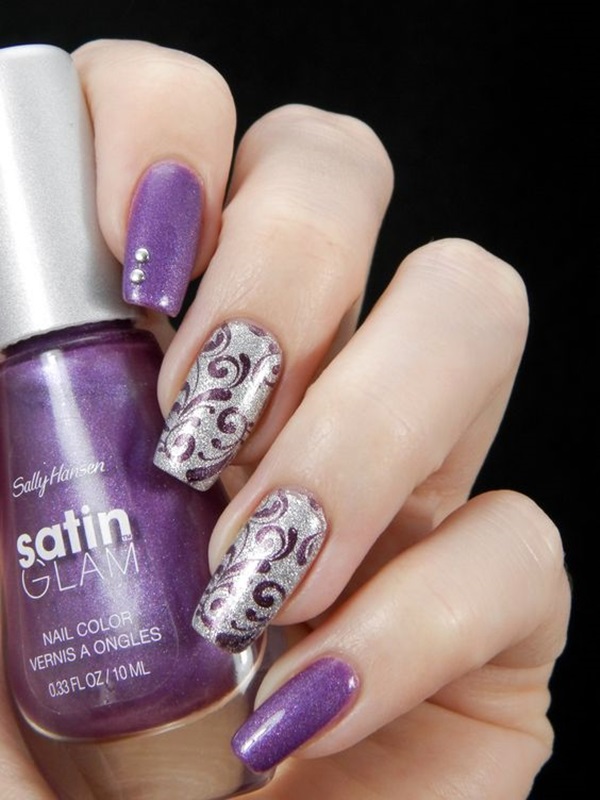 We conclude at end that for girls, trying a new nail design everyday has become a fashion symbol and a ritual. Suppose, you are wearing a purple nail art, then you can twist it little every day by adding some objects or rhinestones to your design. For best results, you can even use stickers.