Your professional dress code with boring colors could be made more exotic by adding up a flavor of these Quick Nail Art Ideas for Office Women. Trust me, these stupendous, yet easy nail art designs will make your appearance glamorous and you will get a feeling of completeness.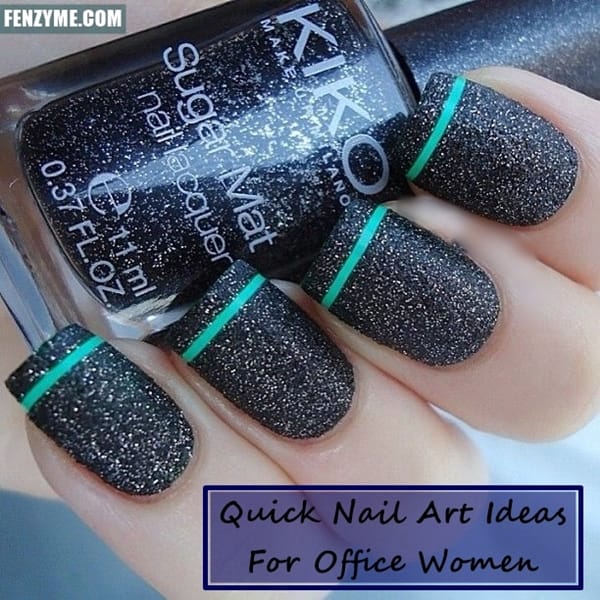 Metallic nail enamels for a shiny look while matte nail arts for a royal look! You will definitely enjoy painting your nails themed as festivals and other thoughtful events coming up in your life with these Quick Nail Art Ideas for Office Women.
The most preferred nail art are the classy black nail art designs which are adopted by young women who are complete fashion freaks.
Quick Nail Art Ideas for Office Women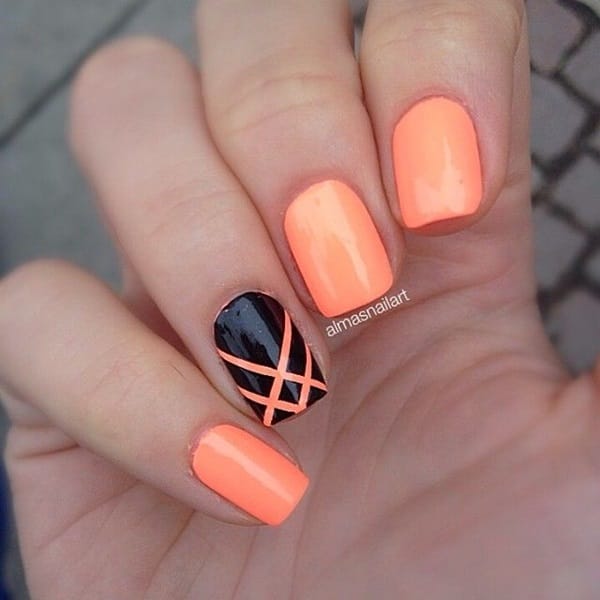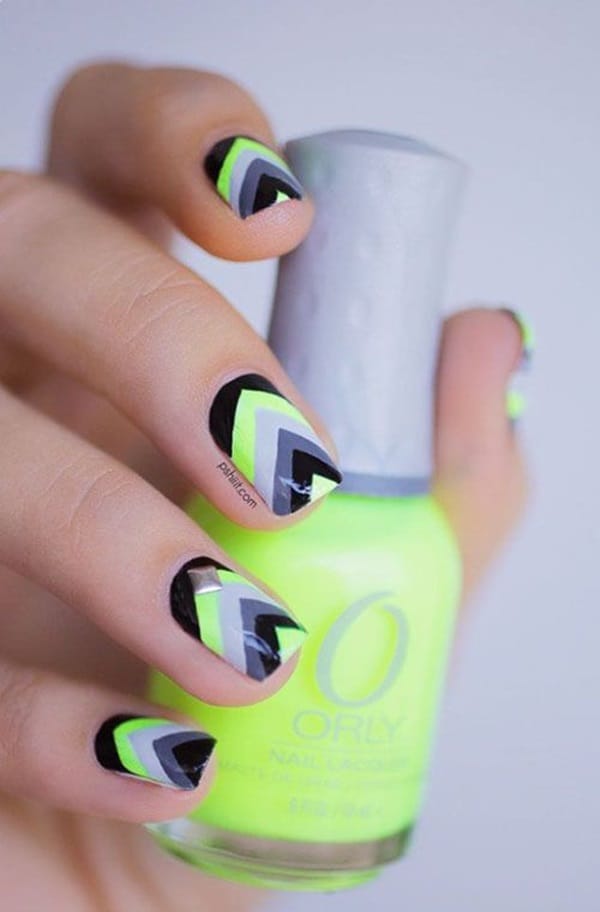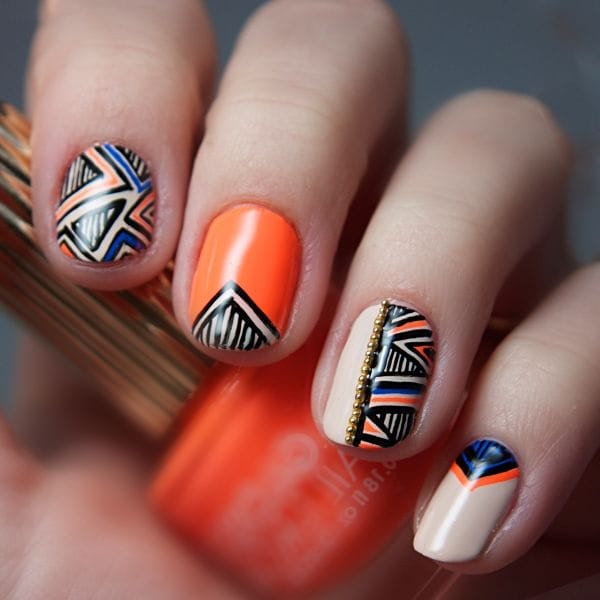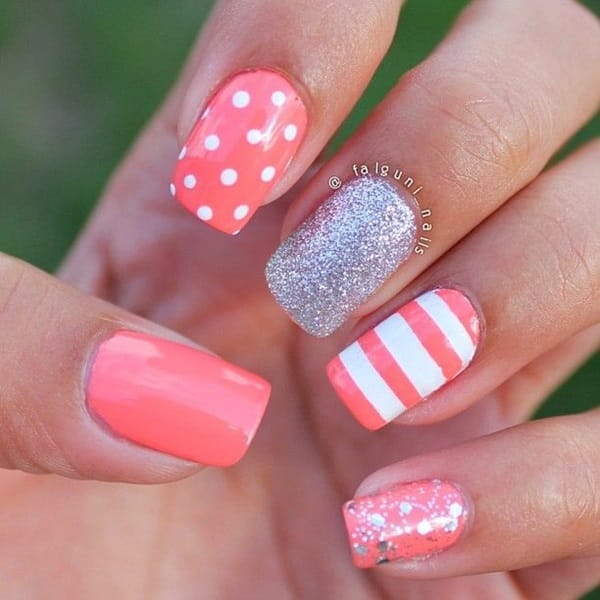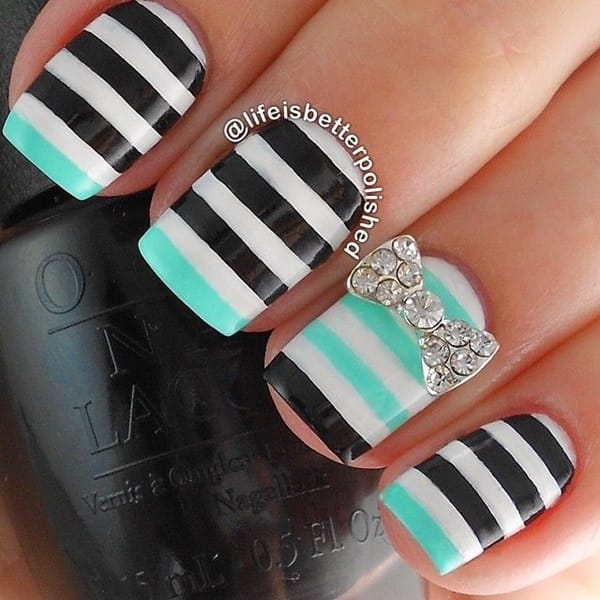 Heart Nail Arts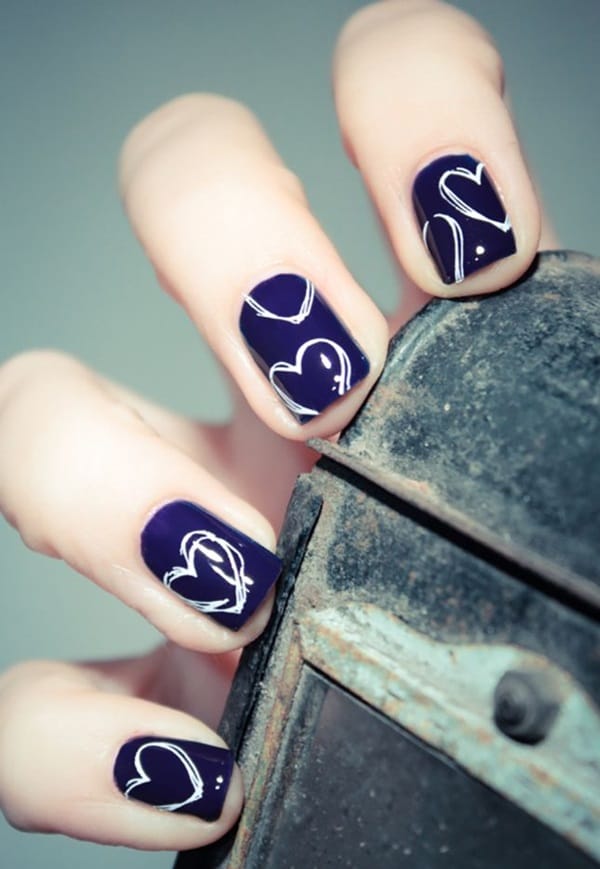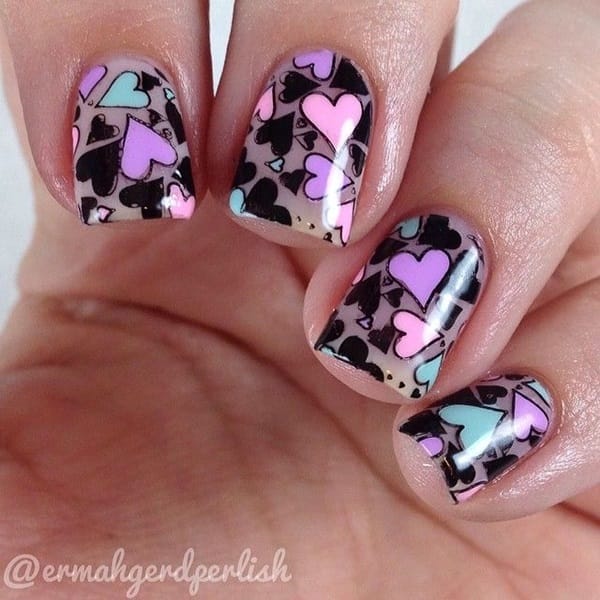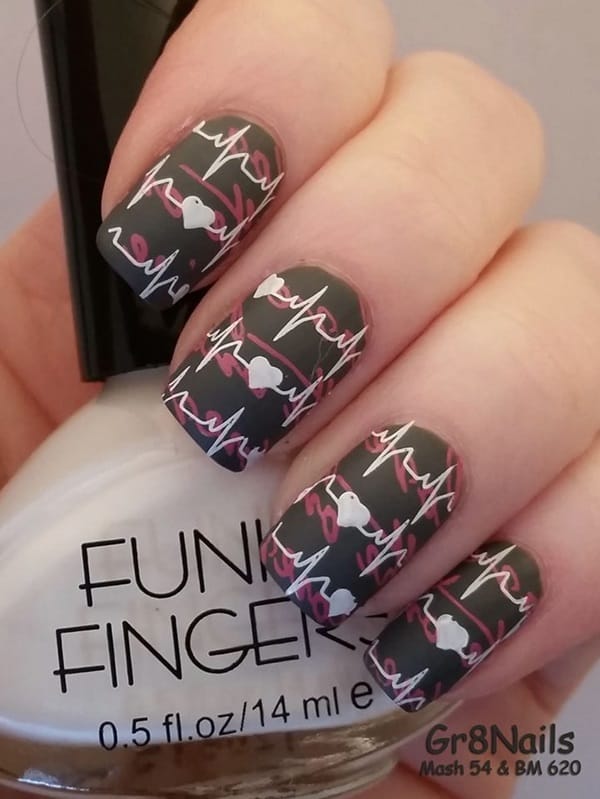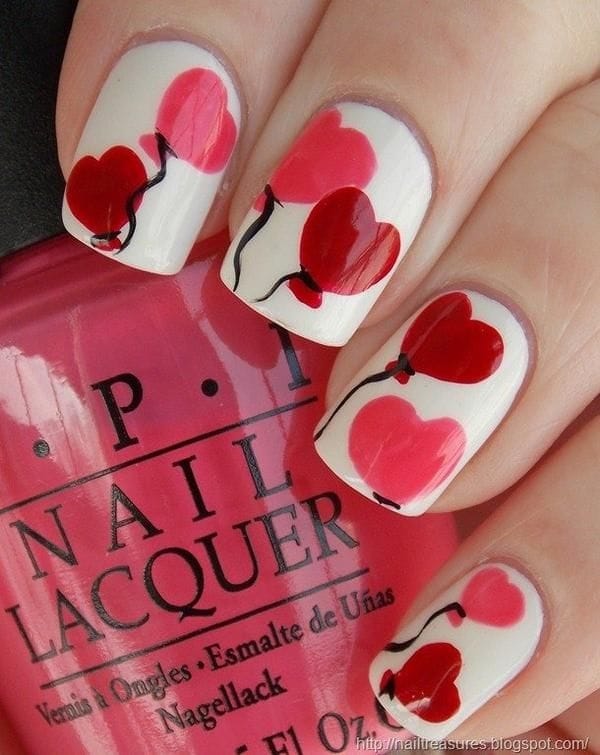 A red heart over a black background for this valentine along with the initials of your name with his! Now that's a great idea. You will never regret adding up polka dots along with the hearts on your nails. Preferably, choose polite colors that you could carry in your office like blue, grey and others. You may also paint your hearts on nails with metallic golden for a chic look.
Water Marble Nail Idea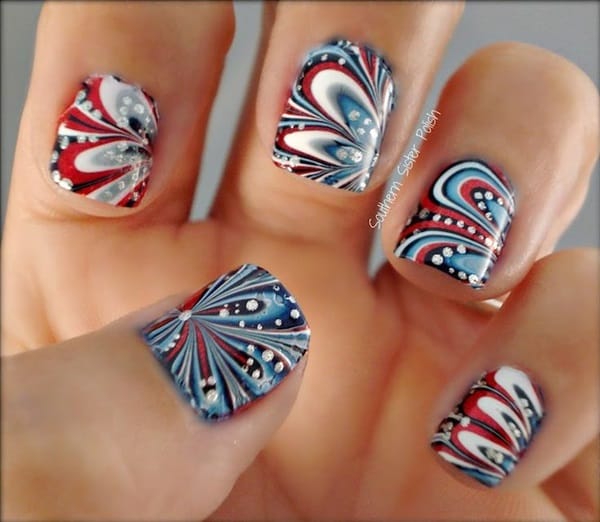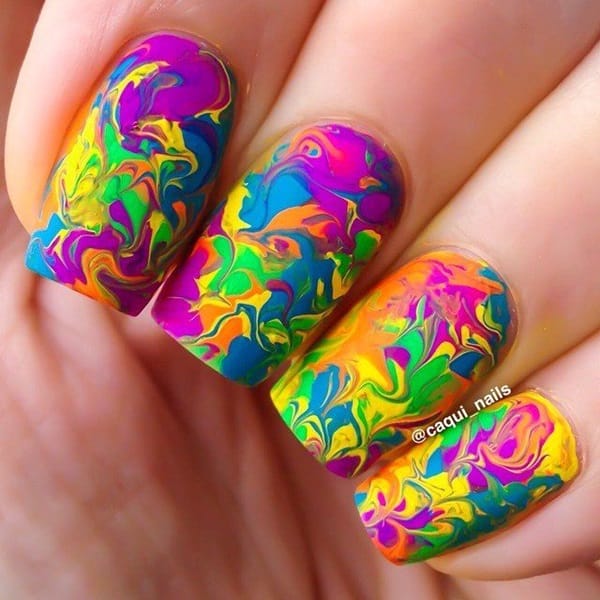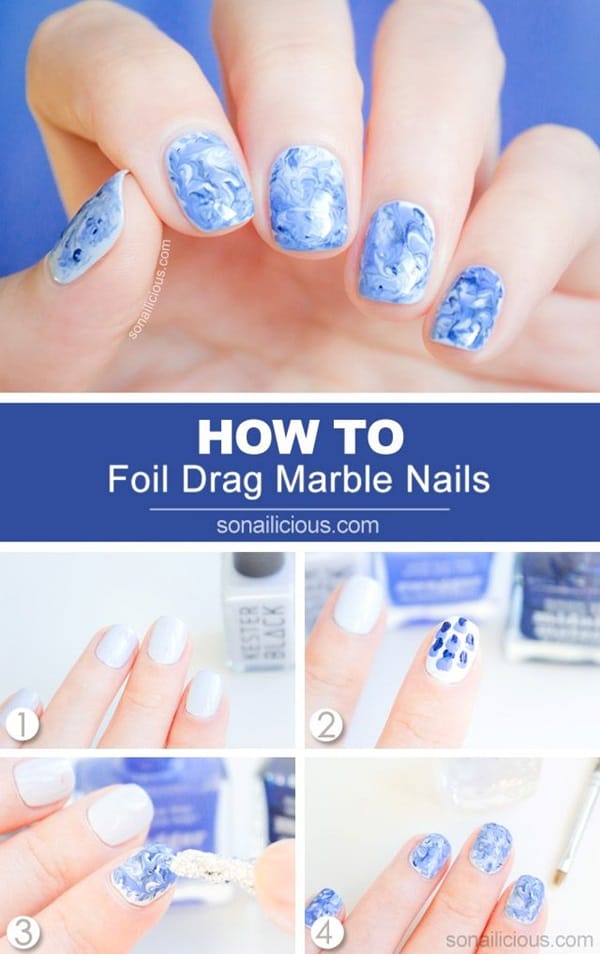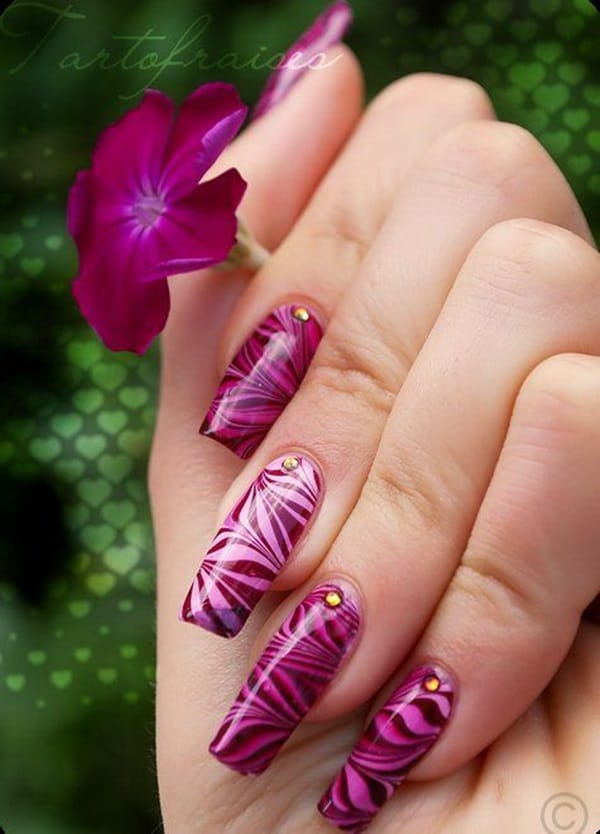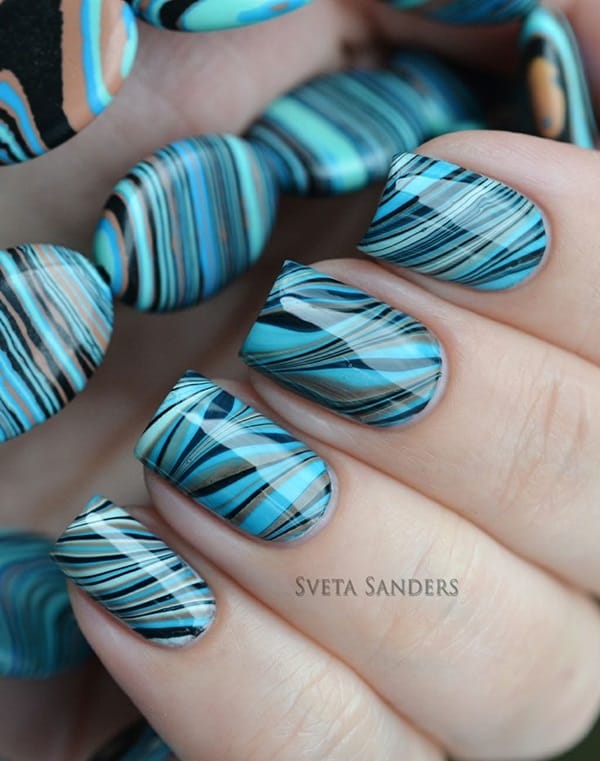 Here comes something new for you, darling! Water marble nail designing is in trend these that give your nails a professional look. Making out awesome patterns by putting two colors over it each other and dipping nails in it is all that you need to do. This easy nail art takes 5 minutes, hardly.
Neon Nail Art Ideas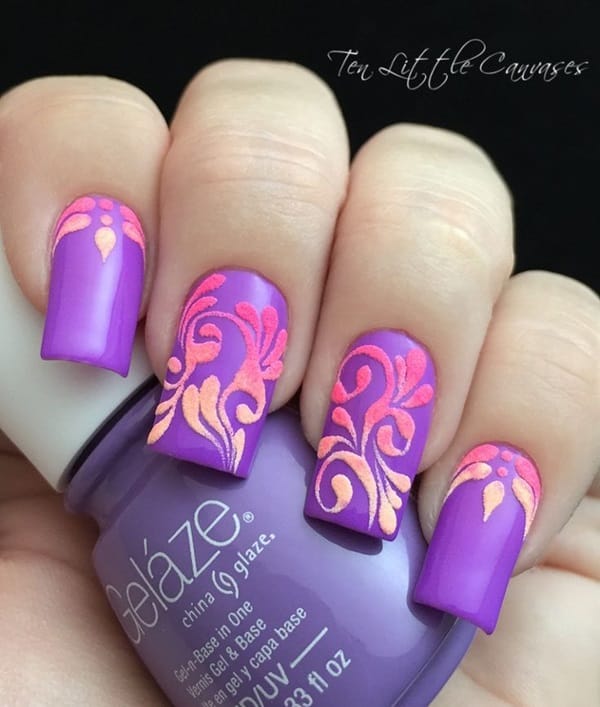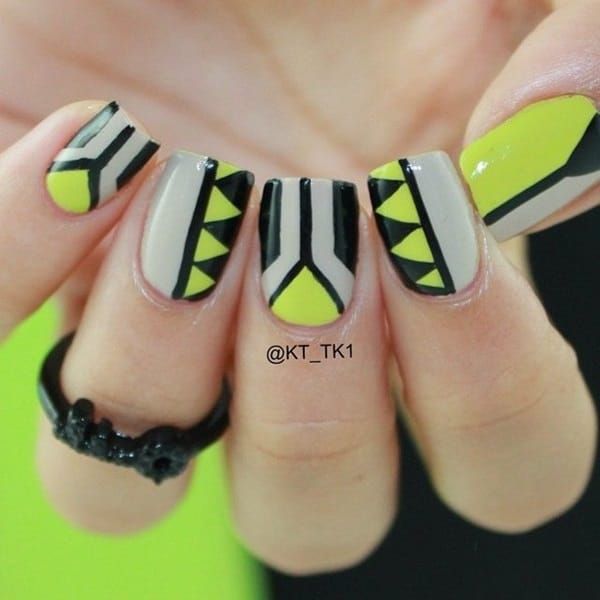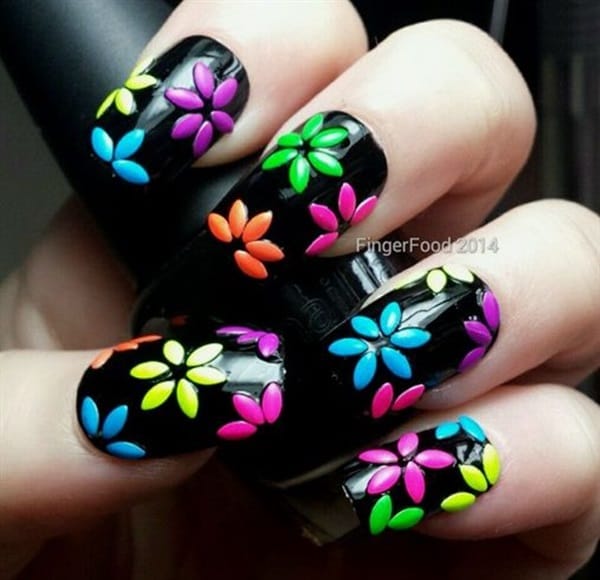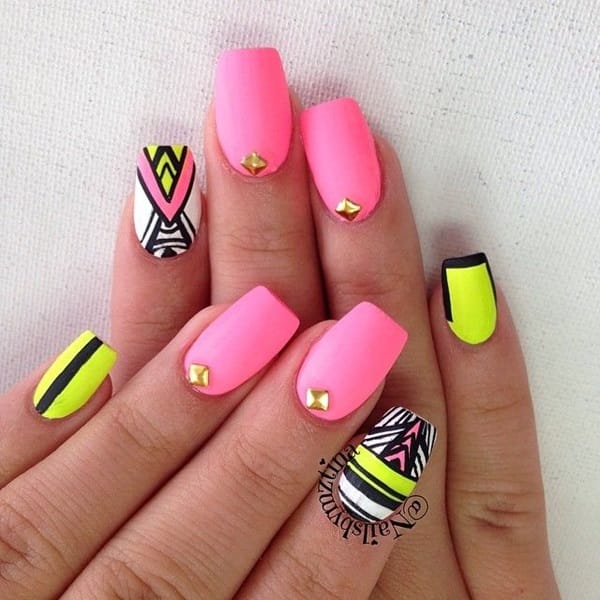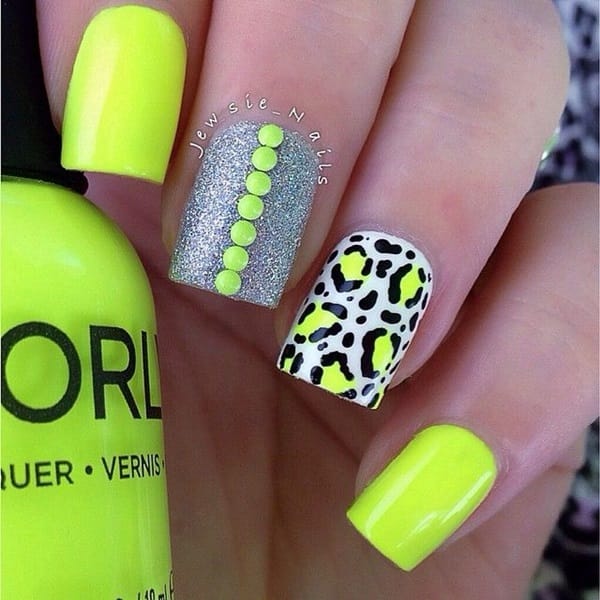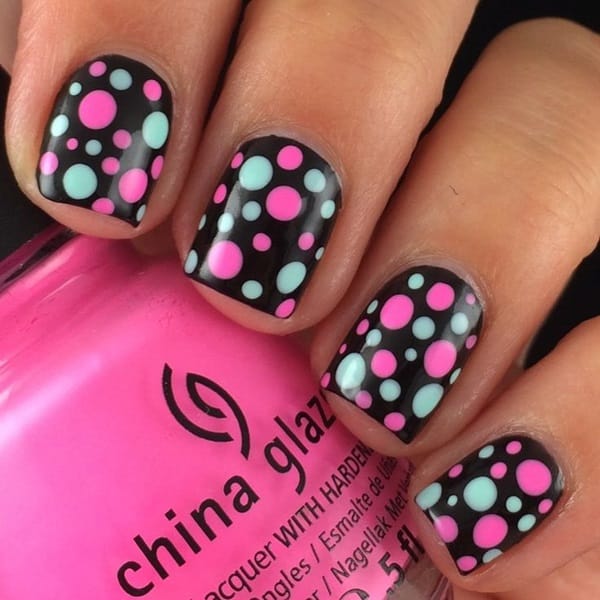 Neon outfits and incomparable craze for it made neon nail art popular one. These colors look so chic that you will love using matte colors along with it. You may make zigzag patterns and neon orange Halloween flaunting off the stupendous nails. You will also love using glitter enamel along with it as to make it way glitterier fetching up the eyeballs.
Glittery Musical Manicure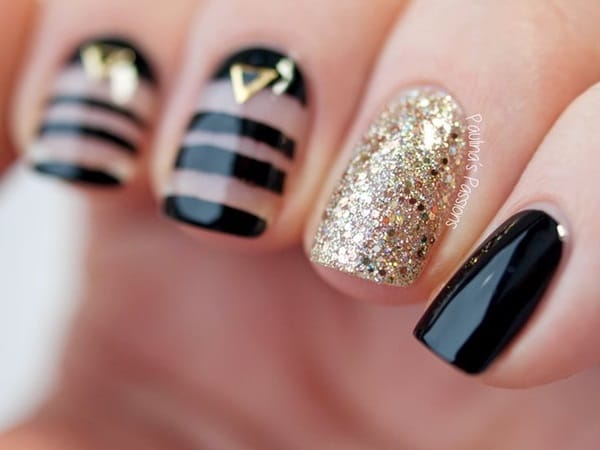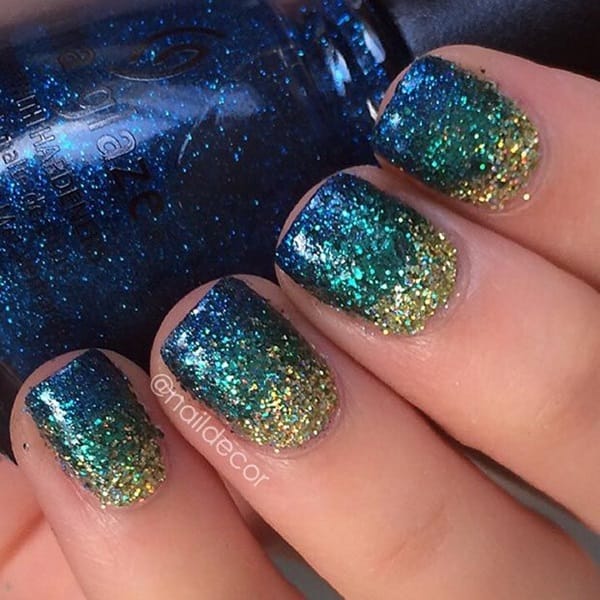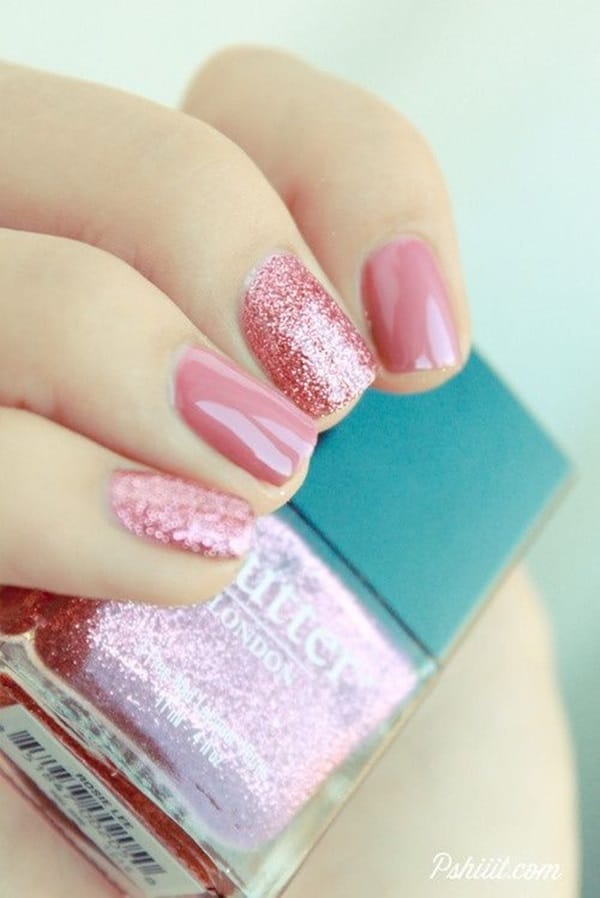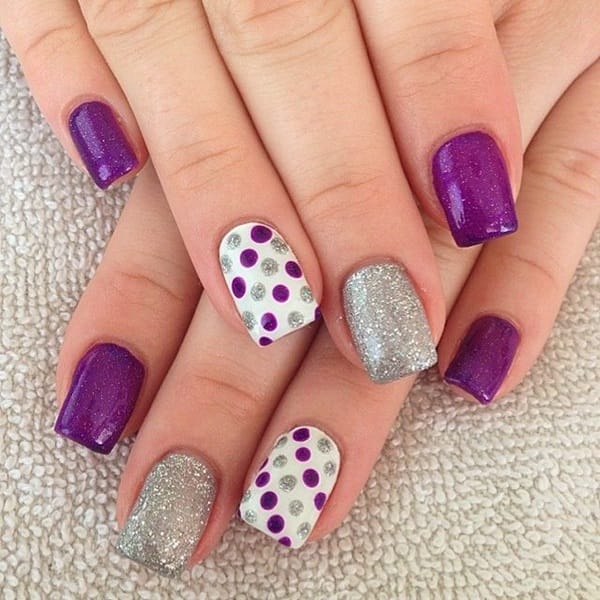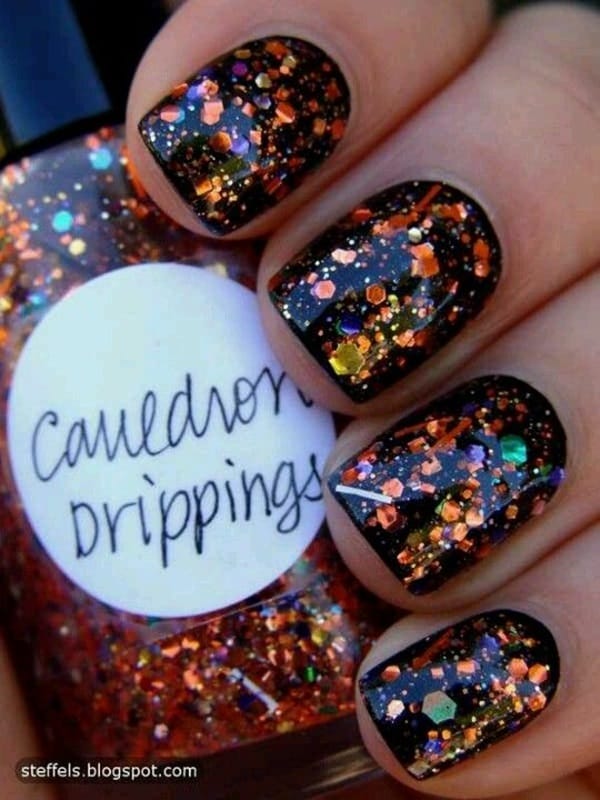 Sounds magical, isn't it? Color your nails with glittery grey nail enamel and draw miniature musical symbols over it with glossy black color. You may also add other glittery colors and symbols to your nail art. How about painting two nails with glittery red heart and other three following your undying love for music?  The most common and gorgeous ones are some simple glitter nail art designs that are loved by women.
Shady Nail Art Design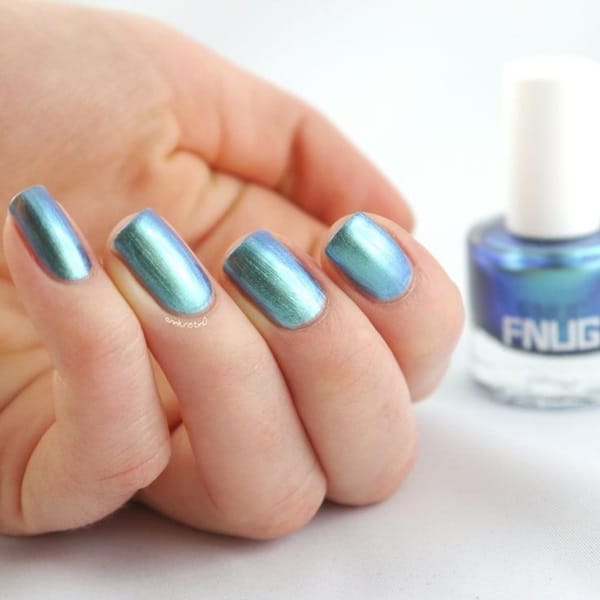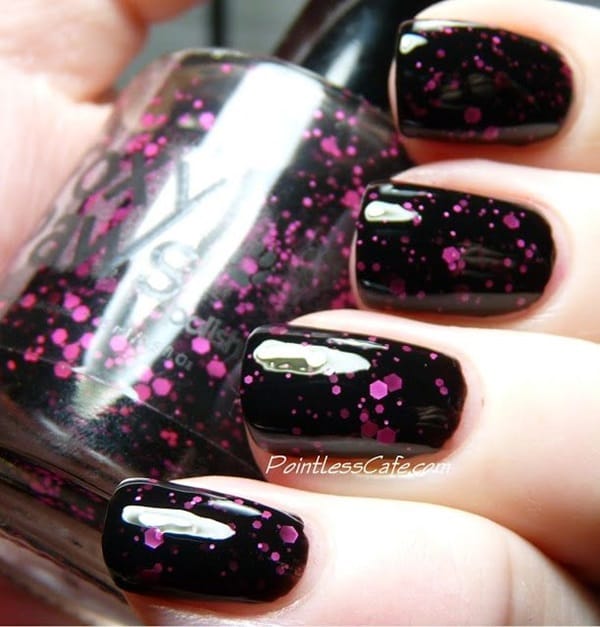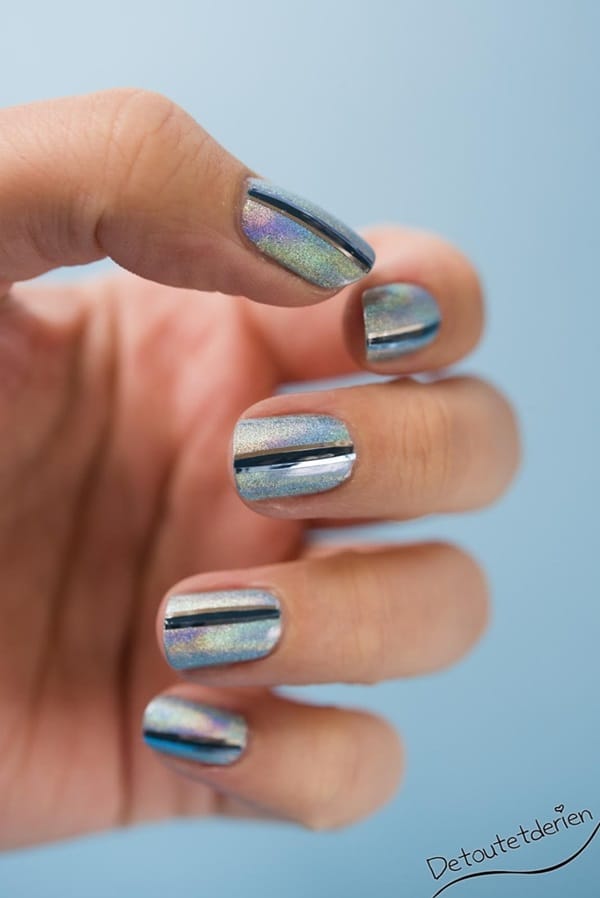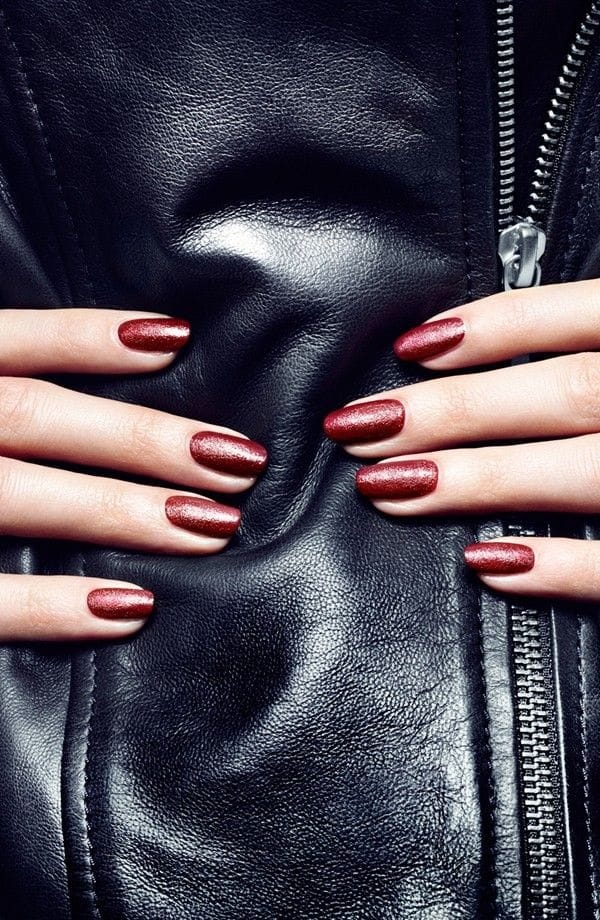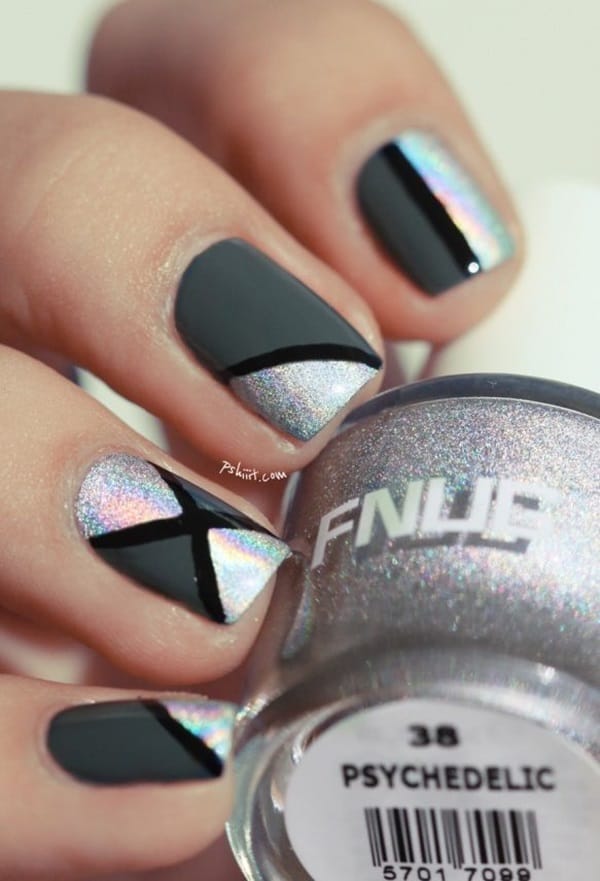 Who doesn't love getting the fifty shades of grey while wearing a perfectly grey and black garb for office? Simply split two different colors on a plate adjacent to each other you want your nail art and take a piece of sponge. Put it on the layer of those colors and lightly rub it on your nail. And you are done with your sophisticated and easy nail art.
Splash It!.. Manicure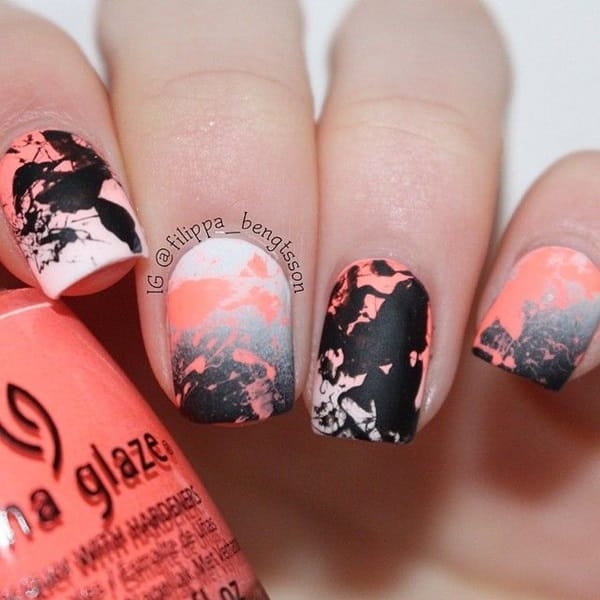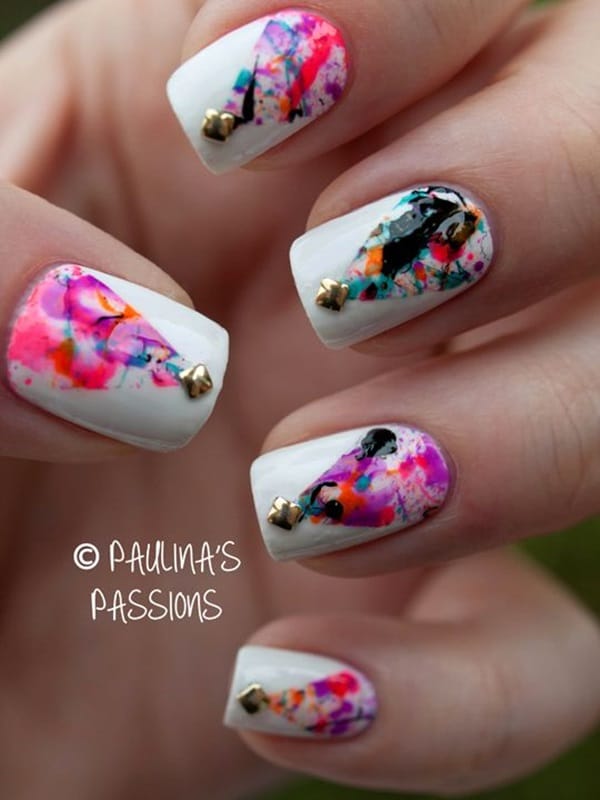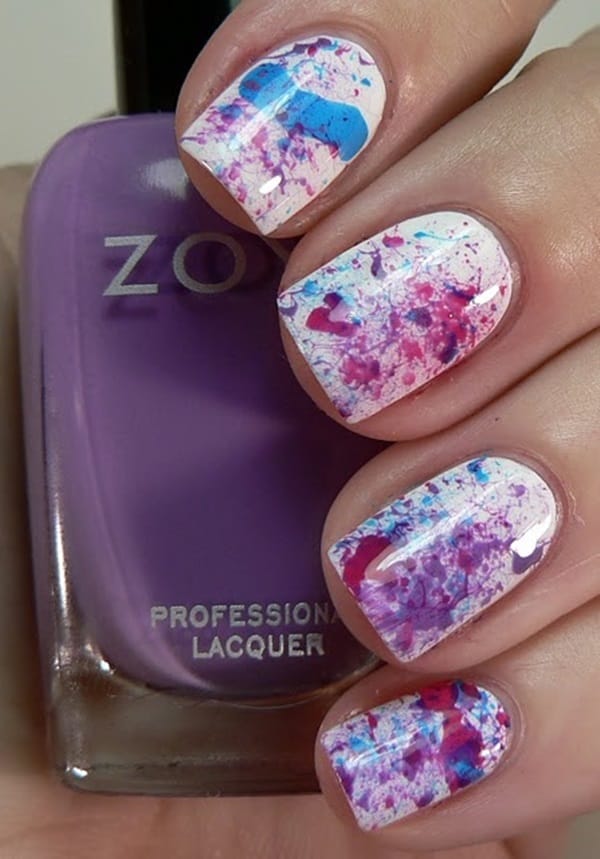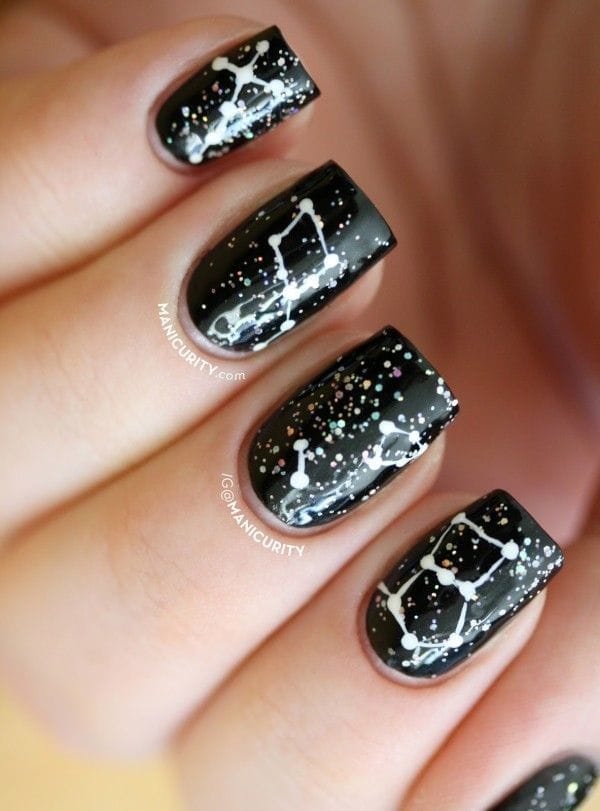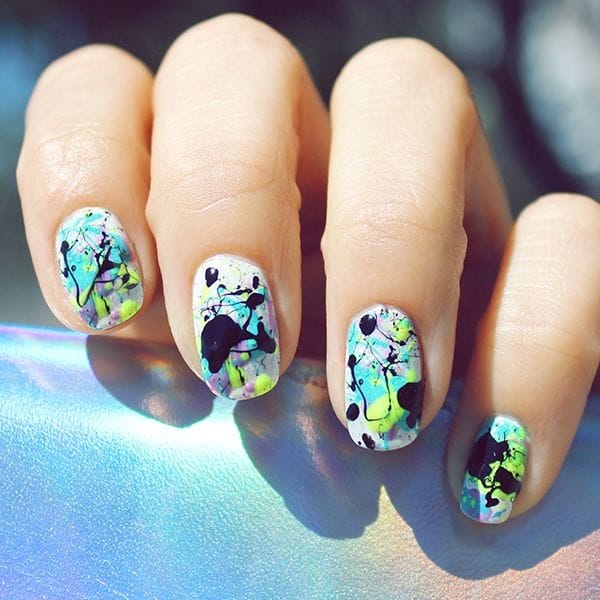 Simply paint the canvas of your nail with a light color, preferably white! And freely drip nail enamels of different colors following no patterns but splashing irregularly. Let the manicure dry and you are ready to go. This multi-colored manicure is special because you can wear it with any colored outfit.
Studded Nail Manicure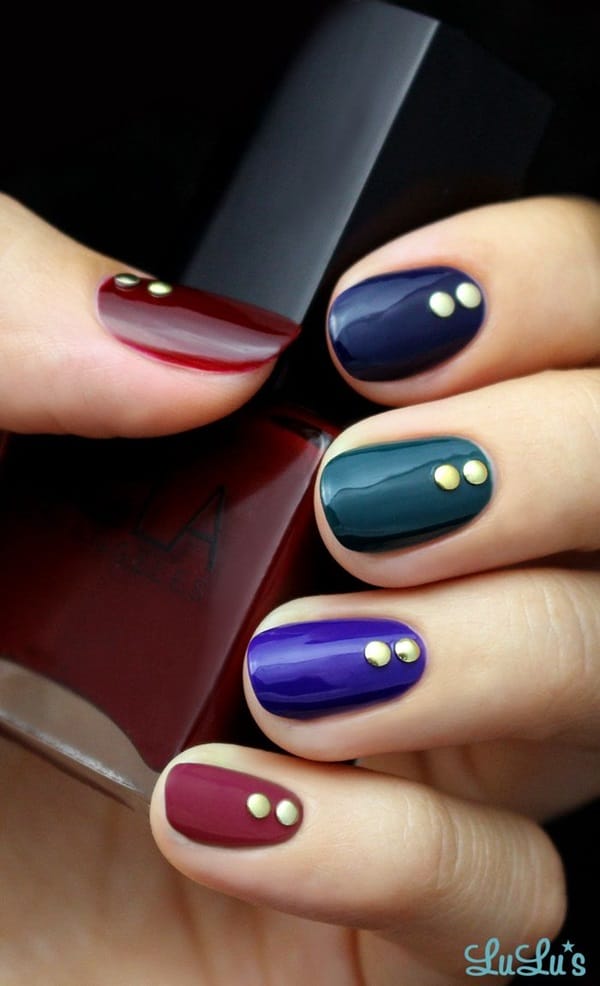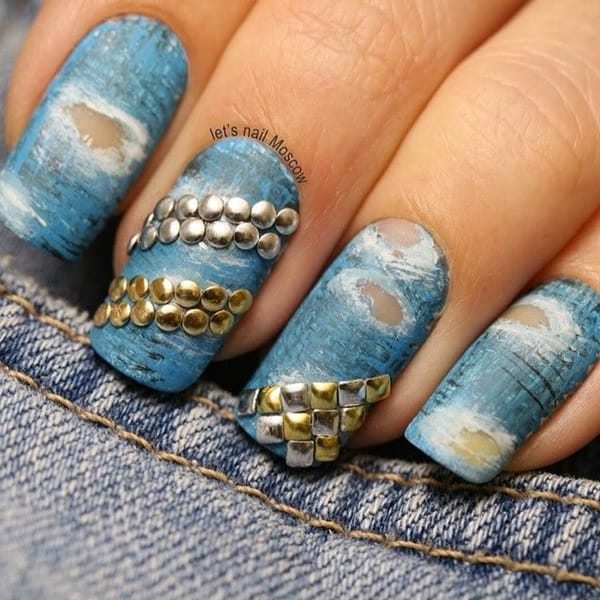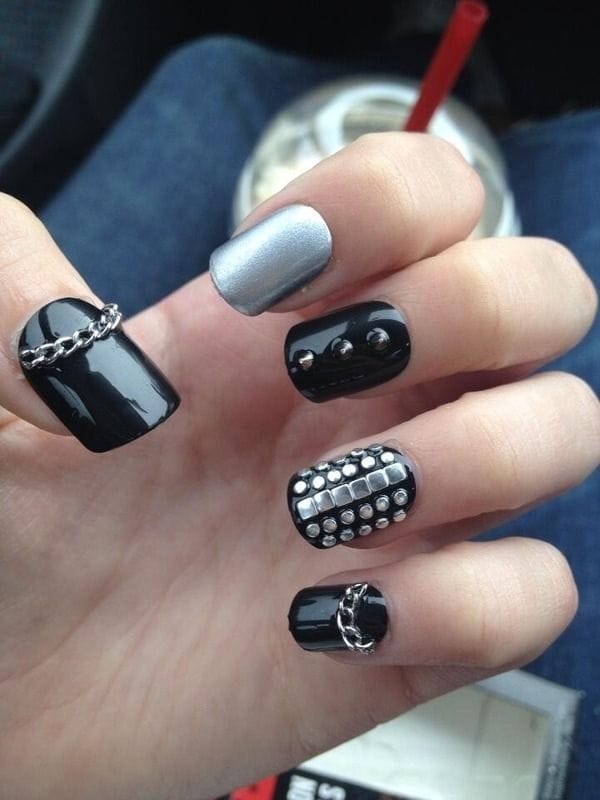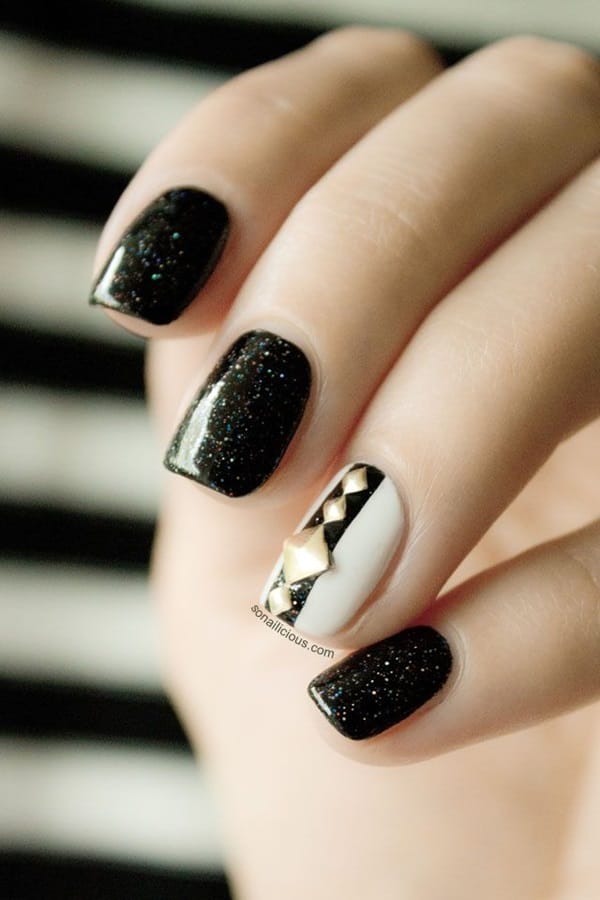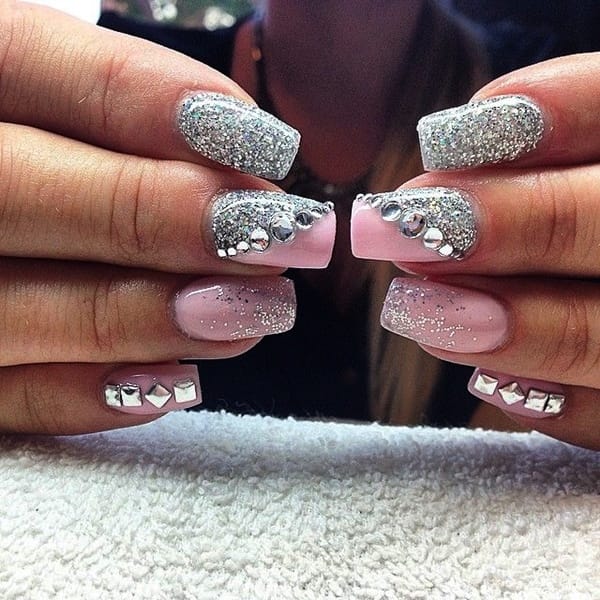 Paint out anything on your nails and decorate it with shiny studs and rhinestones for a glamorous look. Paint a heart and stick a rhinestone over it to make it attractive. Tribal nail arts also look stunning when accompanied by sexy studs. You will find no way out of hurry before going to office forcing you to simply manicure them with studs at the tips of the nails. You may make certain patterns like initial alphabets of your name with rhinestones. Checkout some Easy Flower Nail Art Designs for Beginners which can be tried on by beginners easily to achieve some of the most beautiful nail art designs.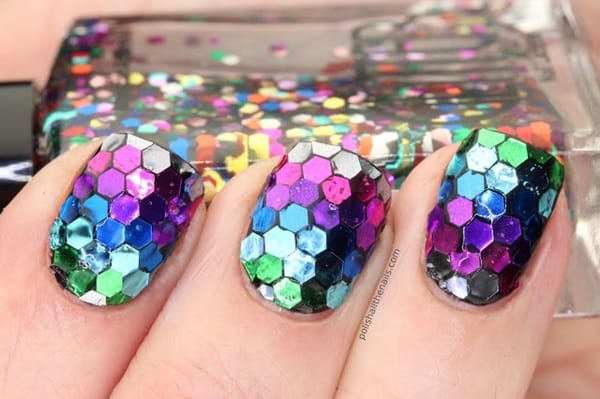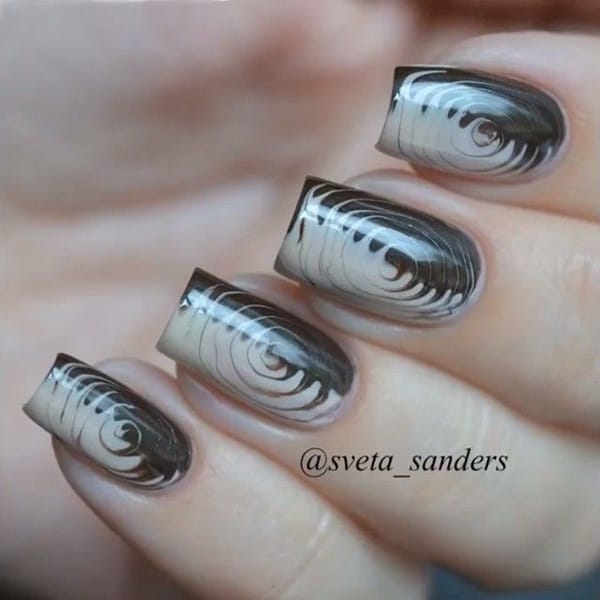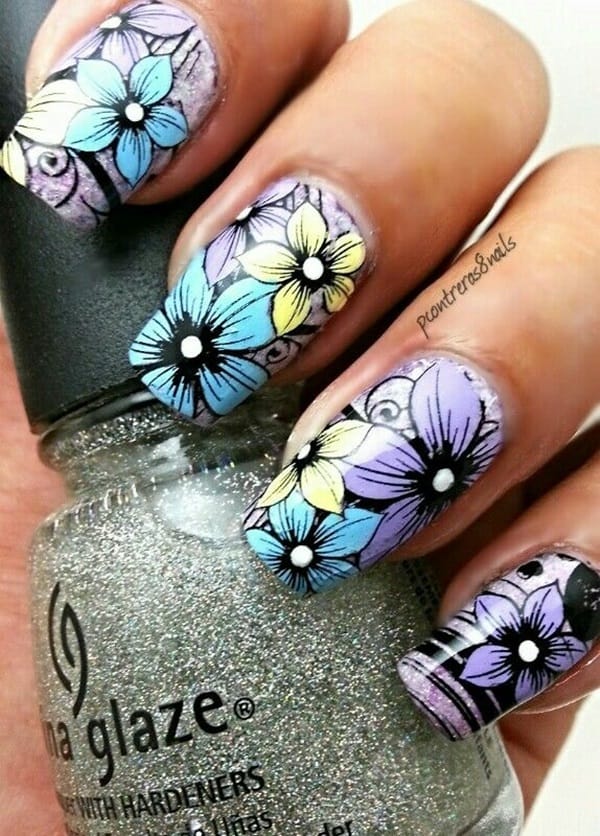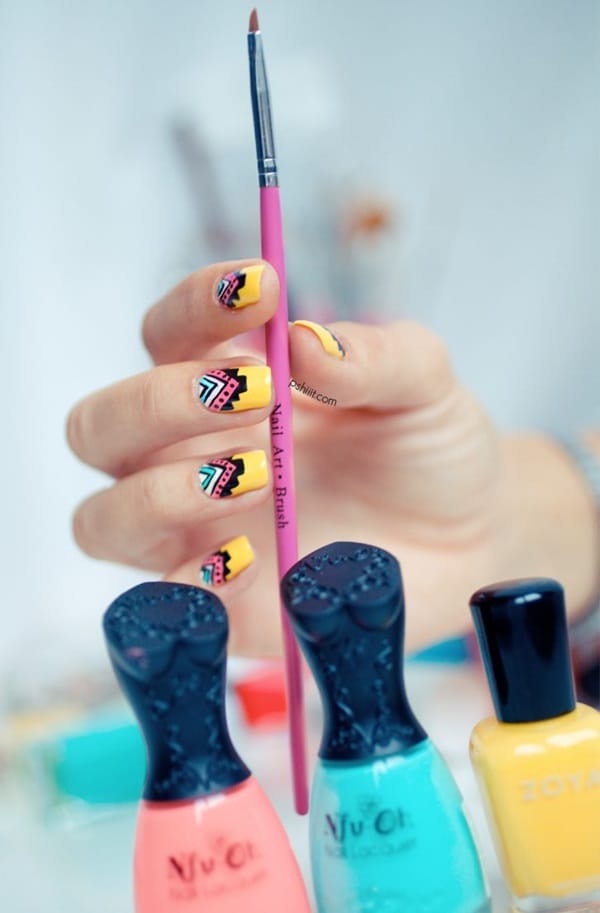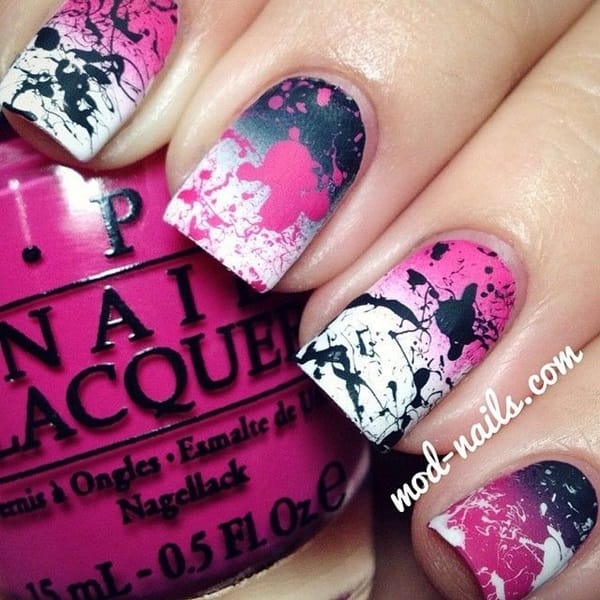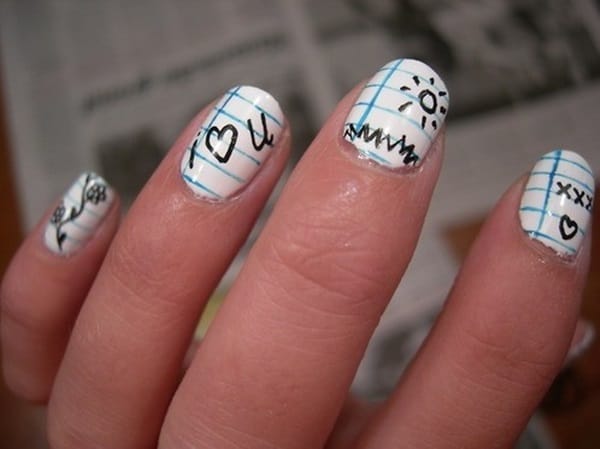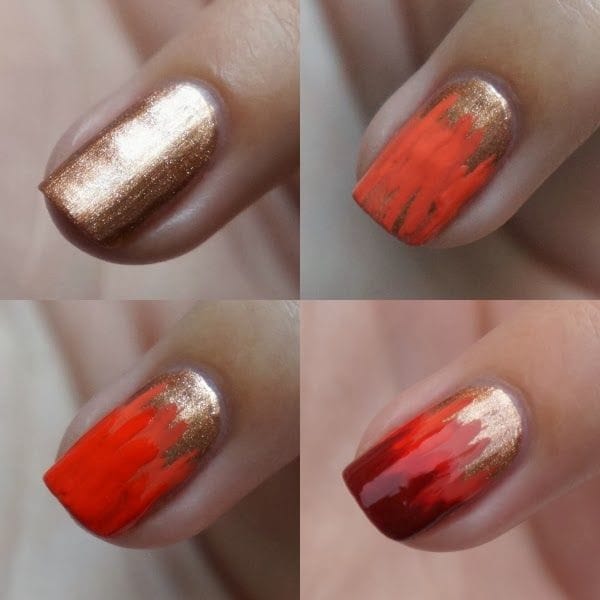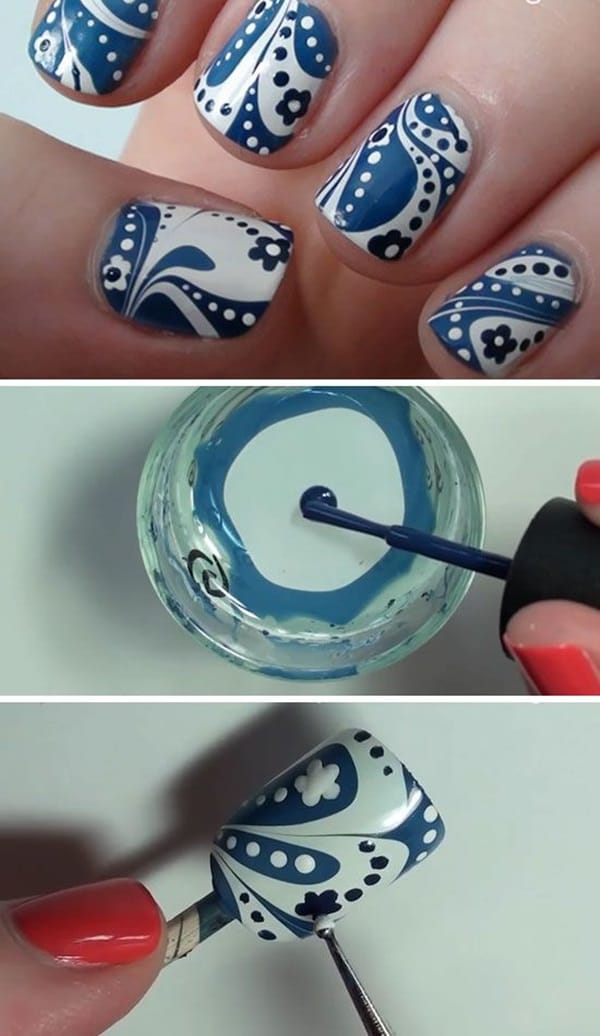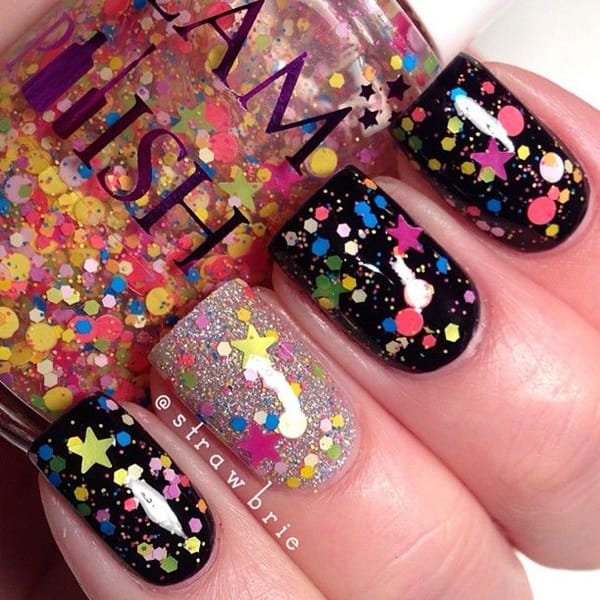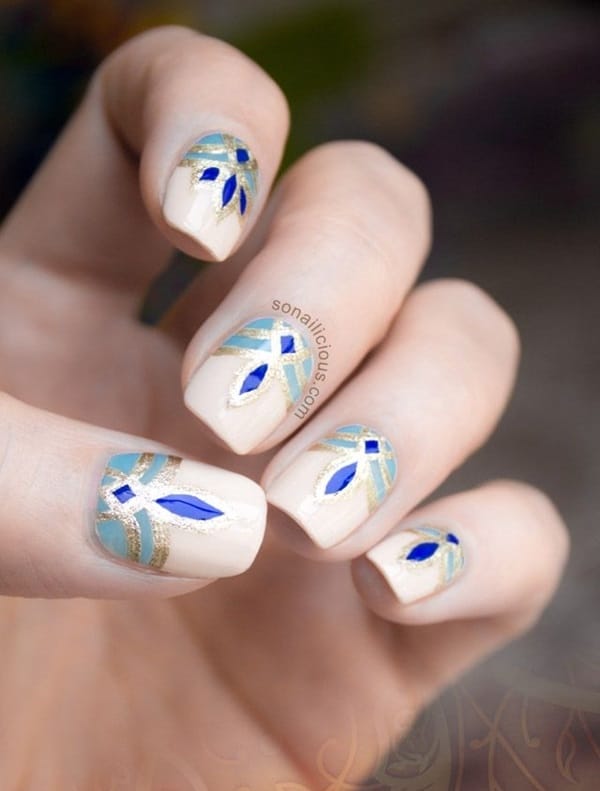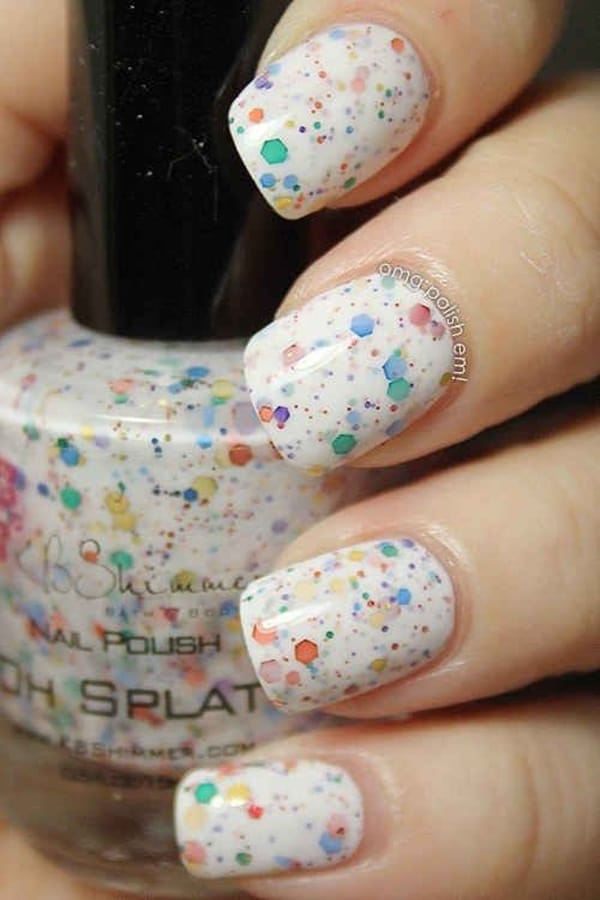 Surf through several sassy fall nails art designs and ideas as to know more about easy DIY designs that you can go for at home. Your boss upon whom you have a huge crush on is soon going to get crushed over your amazing look and sexy nails. Get ready to answer if proposal for a romantic date, girl! These Quick Nail Art Ideas for Office Women is all that you require to make your busy day complete one by enhancing your fashionista attitude. Come back soon to read some more creative ideas regarding fashion stuff.