Retro themed Parties give you a chance to change your usual look and appear way more gorgeous with vintage spirit in your clothing. The effortless chic that is a disaster in itself are these Inspiring Retro Fashion Style Outfits.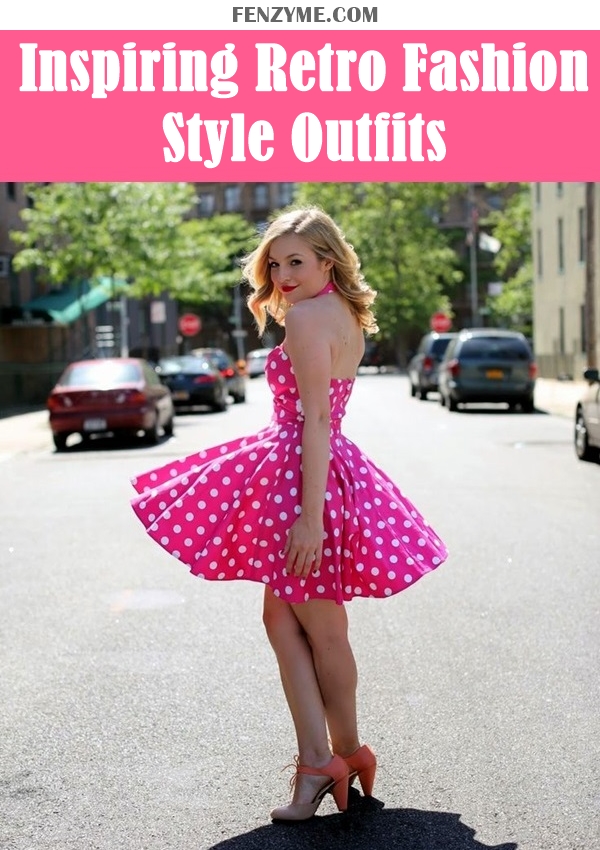 The incredible vibe of vogue and stun is what these retro apparels aim at. Being one-and-only amongst the crowd of hundreds will make people stare at you like a moon turning you confident as to feel loved about your style statement. Here are some Quick Outfit Ideas. Once you will be aware of such ideas then you will be able to turn your hasty time period into happy and calm moments.
Retro Fashion Style Outfits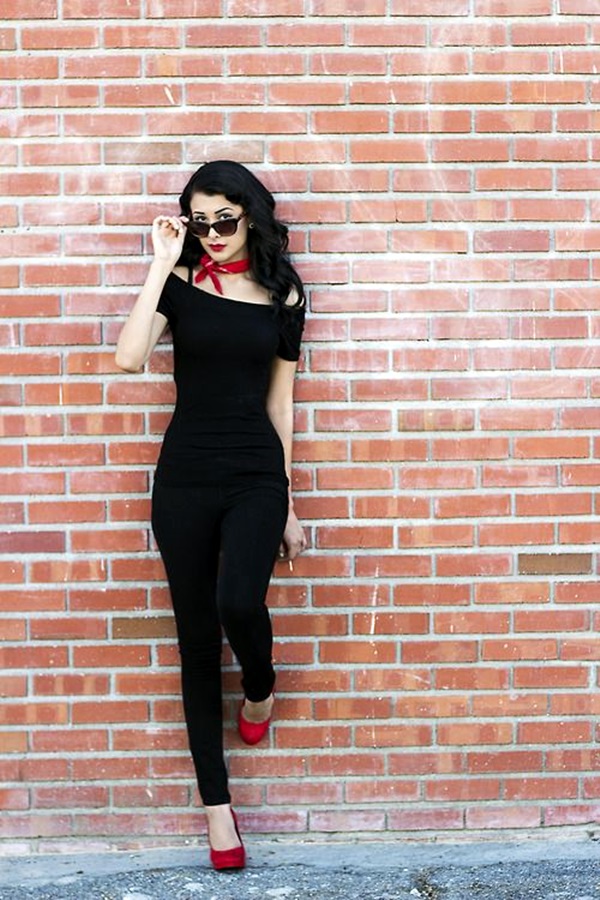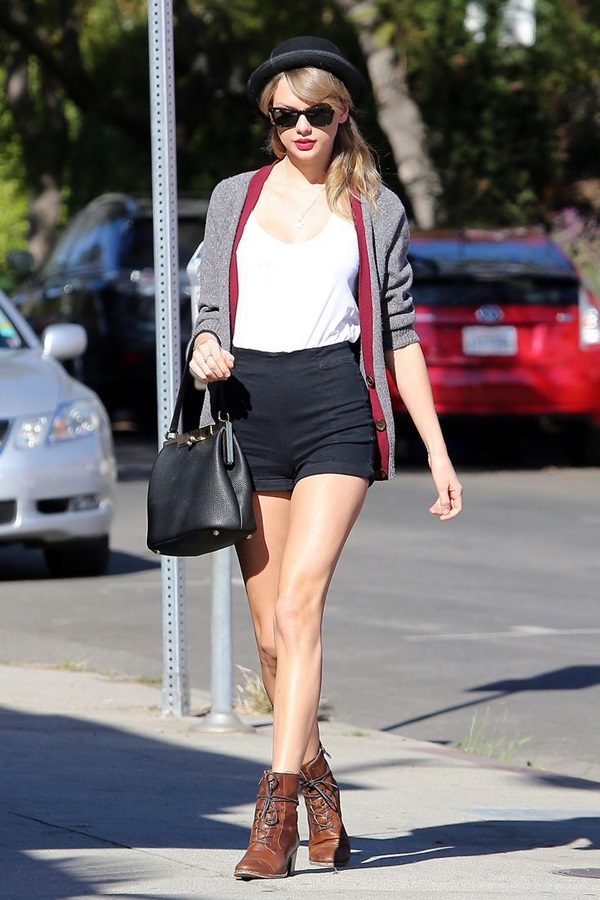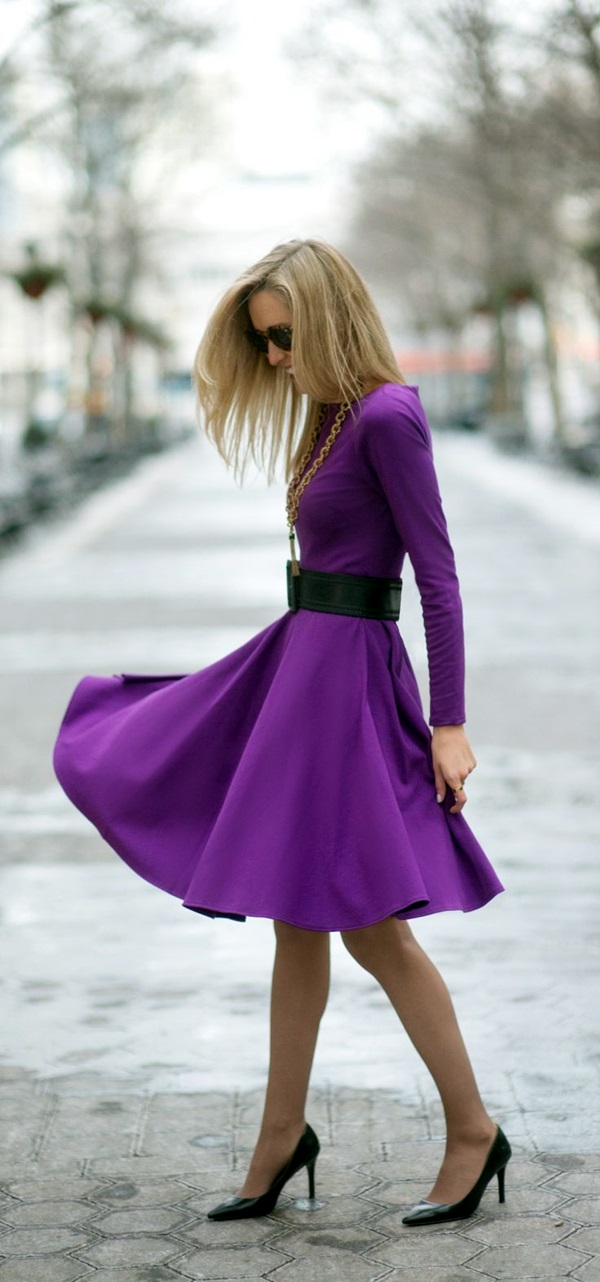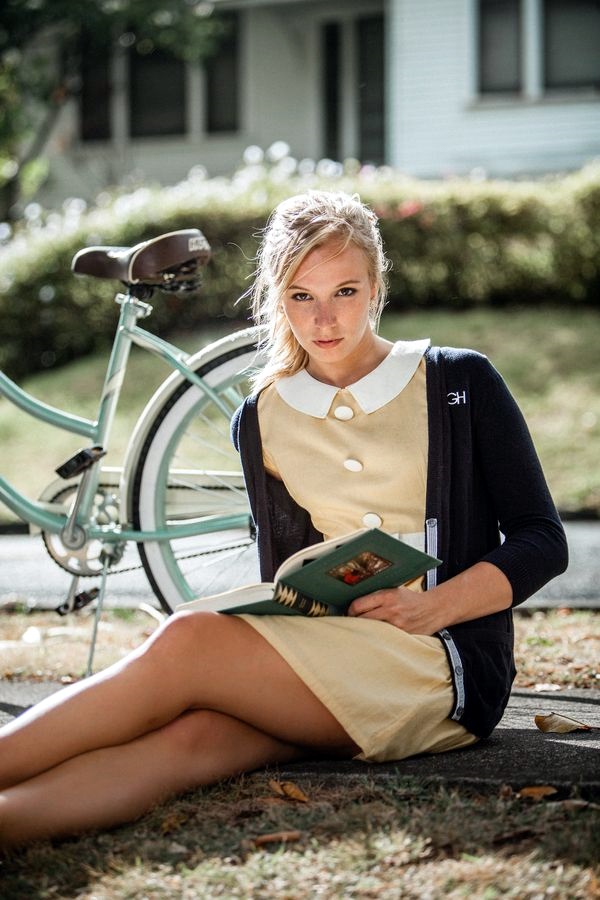 Vintage Blouse with Bow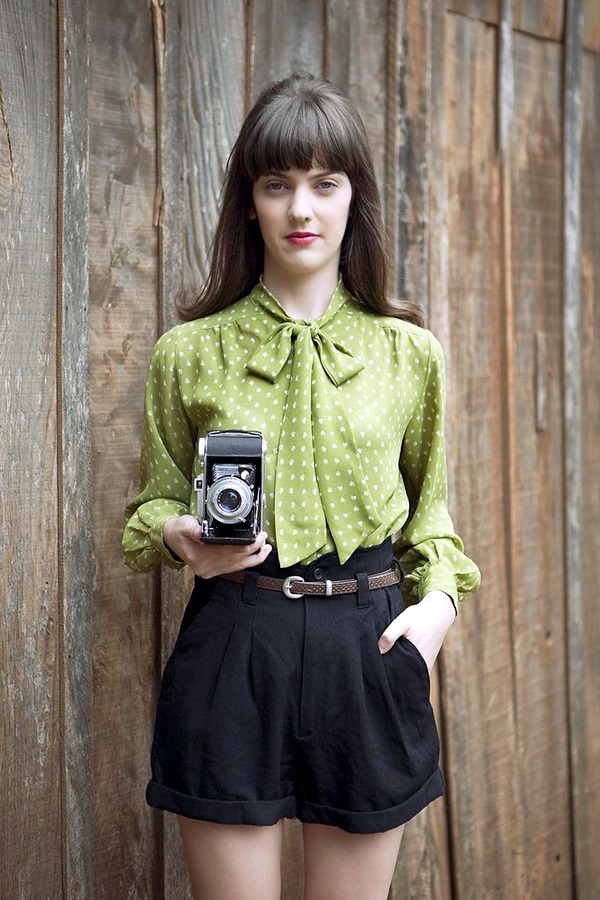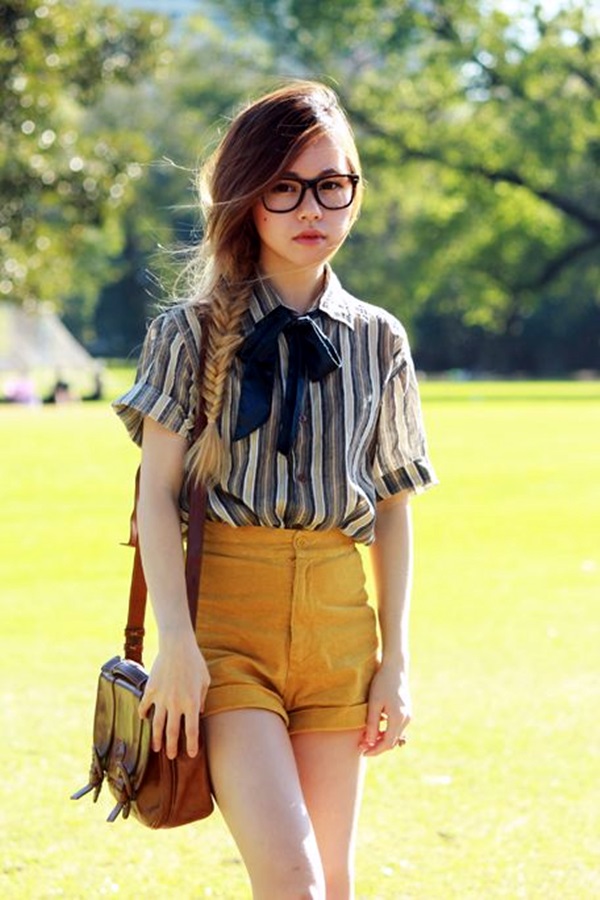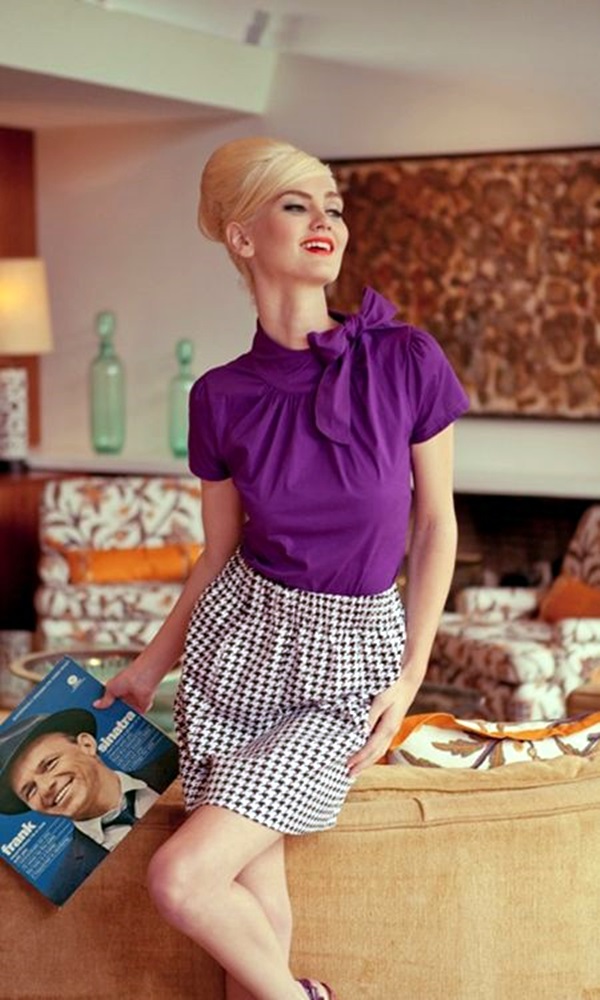 You might have admired numerous celebs of older times and wished to copy their retro style consisting of sexy high waist denim shorts with vintage blouse having a bow. A retro hairstyle of classy curls with highlighting of hair brushes up your look. Get unique earrings with epoch carvings and designing and embedded with rhinestones. Strappy footwear is what suits this attire the most.
High Waist Midi Skirt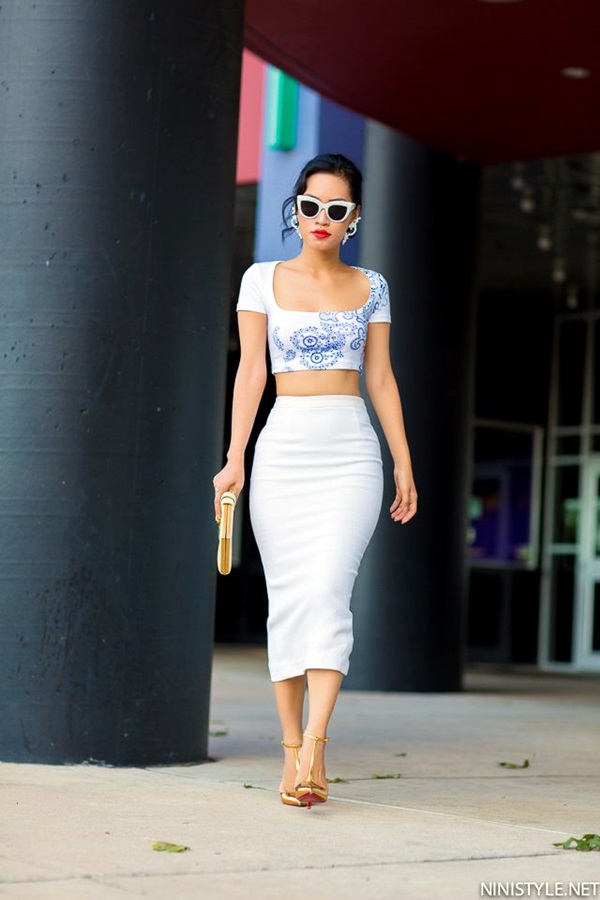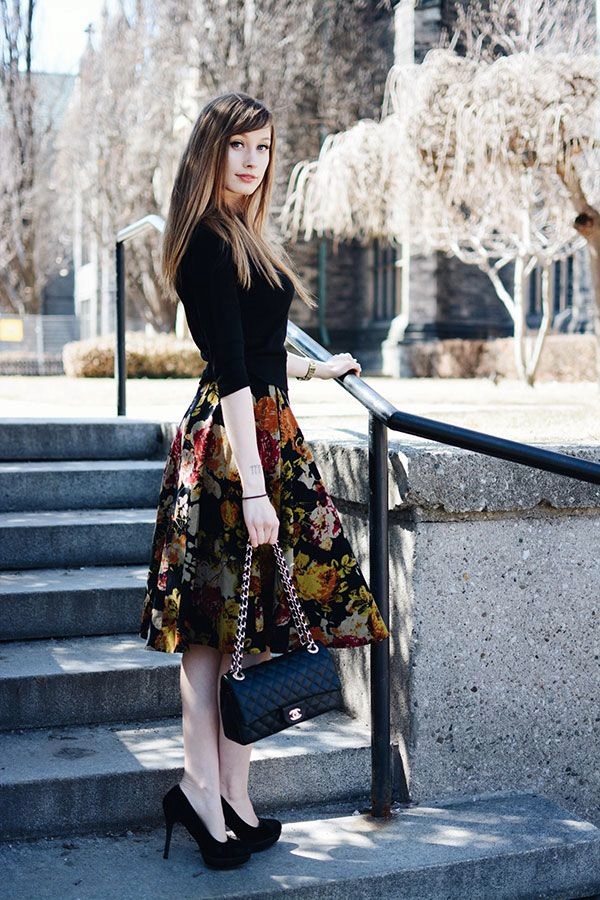 High waist midi skirt looks amazing and retro styled with ribbon dresses hair and cute print with detailed crop top with hot embellishments. You will love wearing shades flaunting off the summer attitude and teasing winter sunshine. How about wearing sassy high-up-the-ankle strappy footwear with this sexy retro high waist midi skirt? Floral prints or plain colored skirts in bright shades are quite popular these days. Skirt is yet another fortunate stuff that makes your professional look perfect and appearance at parties seducing. So here are some Styles of Skirt Every Woman Should Own.
Polka Voguish Maxi Pants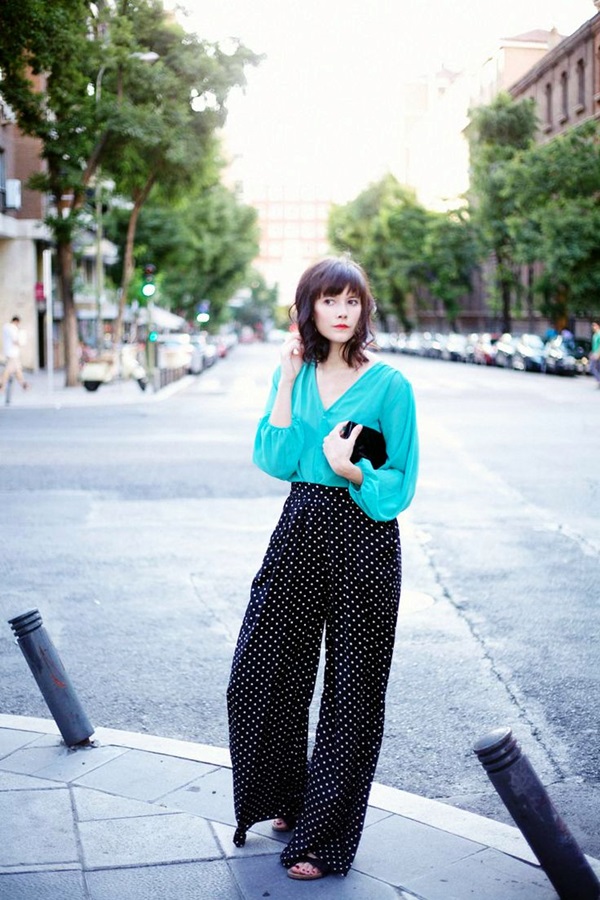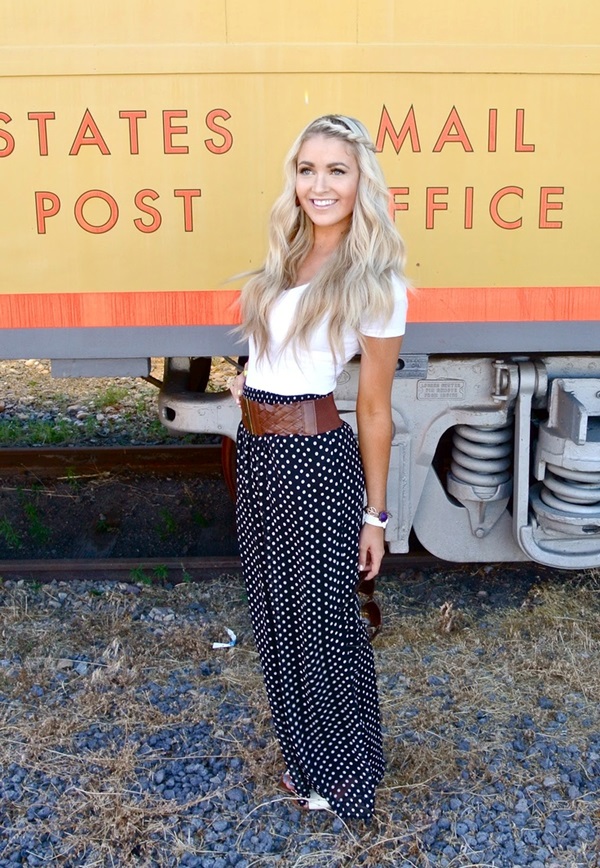 Maxi pants have acquired fame right since the retro actresses brought it into trend. Tuck a chiffon shirt with collars in the maxi pants and wear a simple blazer over it. Stilettos look way beautiful with this attire. You may also wear a statement waist belt with rhinestones to reflect your glamorous look.
Lauren Bacall Garb of 1950's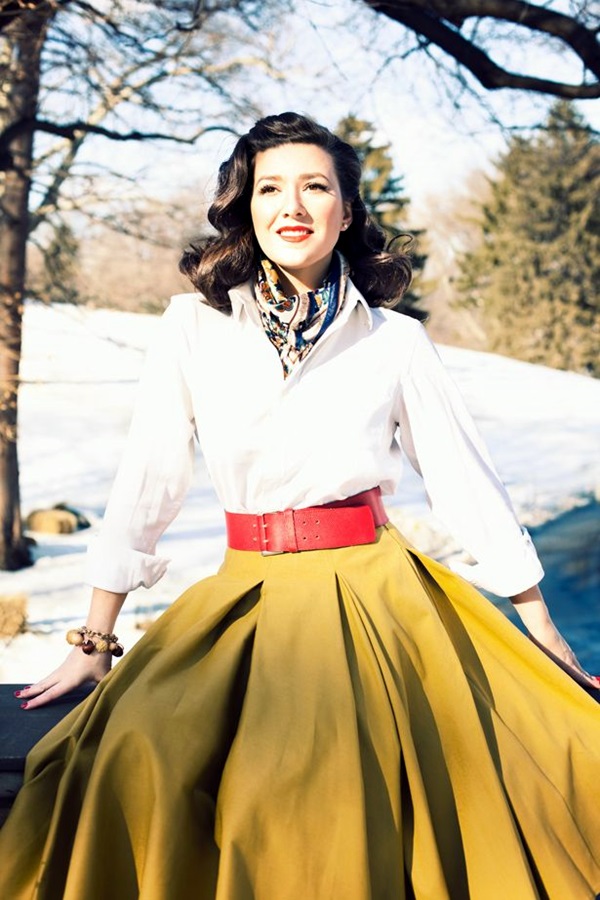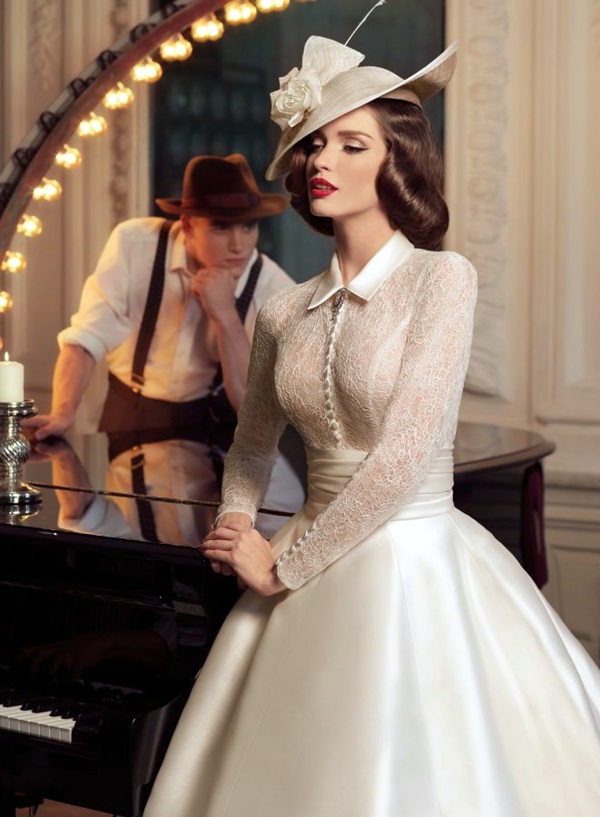 There was a time when stand-up collars were used to be the most loved trend in fashion world. Wear a high waist pleated skirt with leather belt securing the shirt with unique stand-up collar style. Who doesn't enjoy wearing such classy retro outfits on themed parties when it contributes to its all new unique fun? Wear juttis with this outfit that gave birth to a-bit-modified loafers.
60's Checked Trousers with Turtle Neck Beehive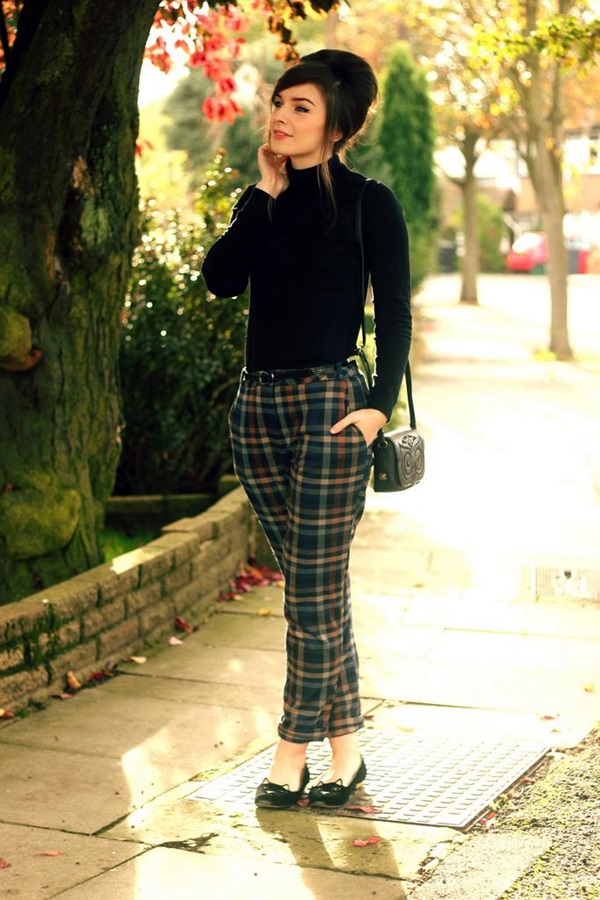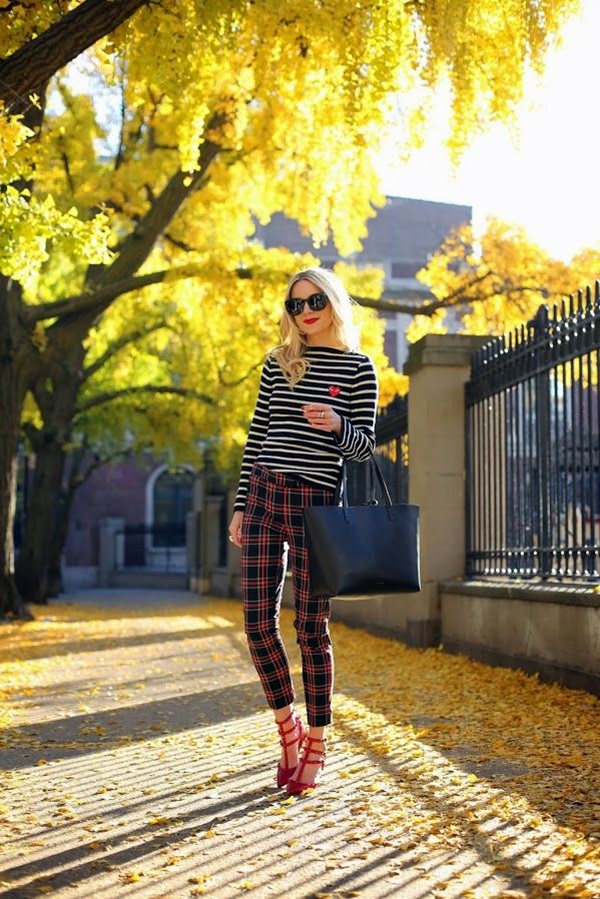 Turtle neck beehive that basically came into trend during 60's looked stunning with checked trousers that are back to vogue. You never know when someone will die on your killing smile with sexy matte lipstick and eyes with sharp cat look bye mascara and eyeliner. Don't forget styling your hair in half up-do with sassy wavy hairstyle.
Button-up Skirt with Bright Cardigan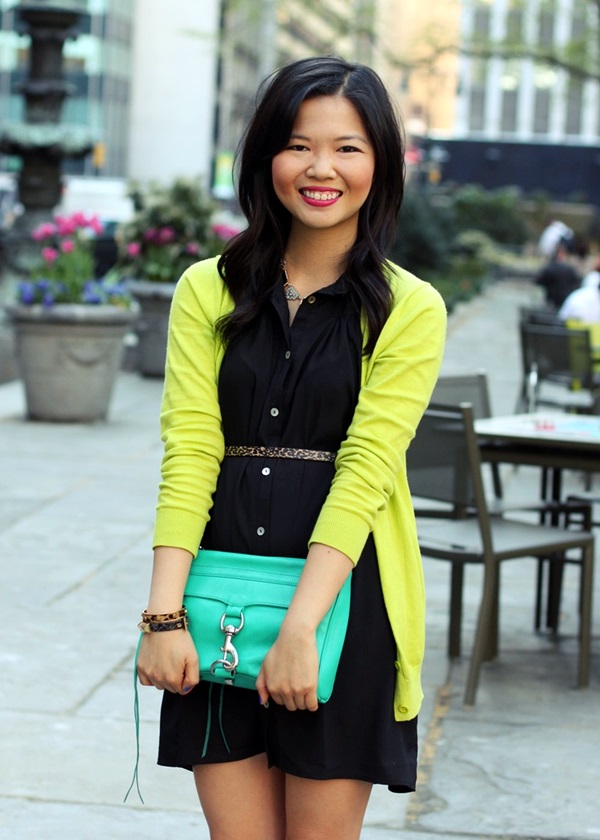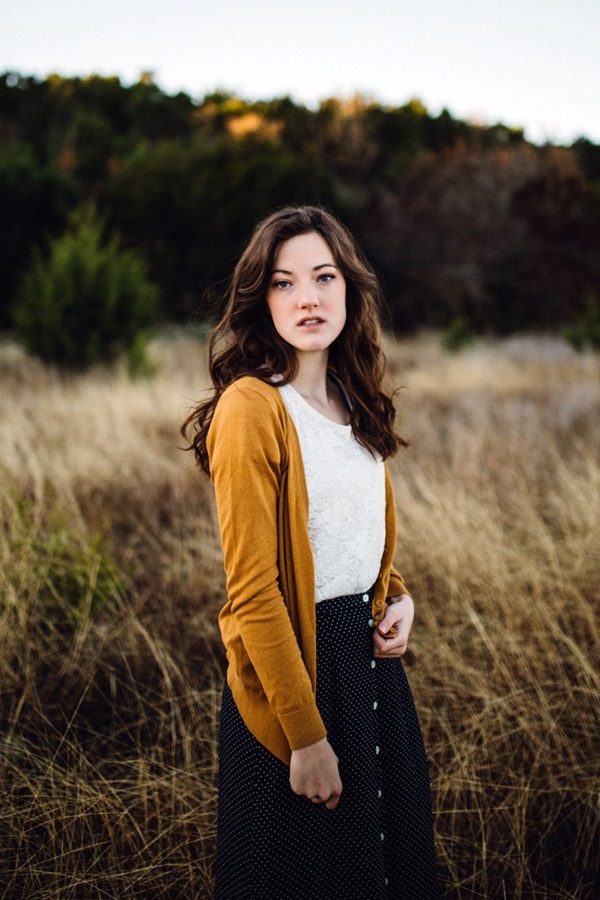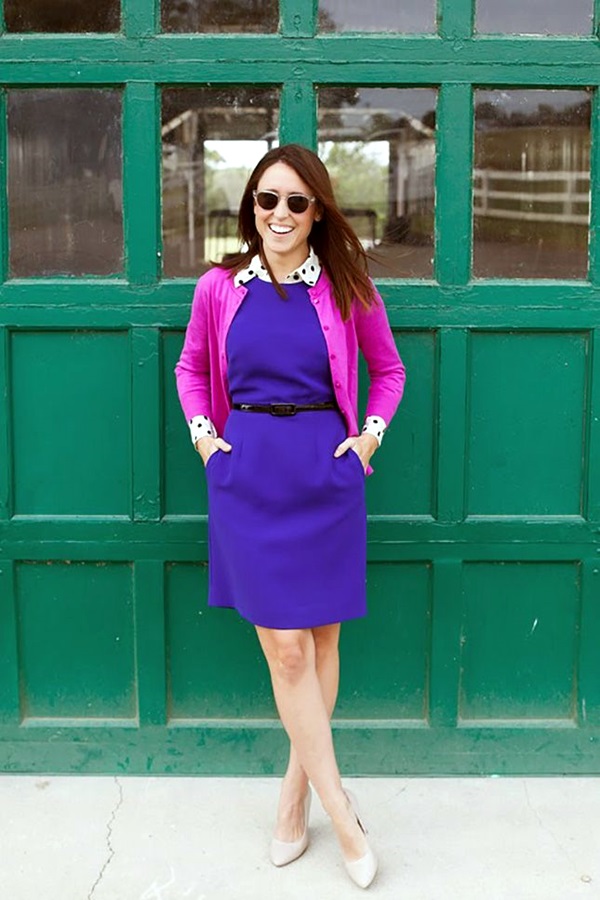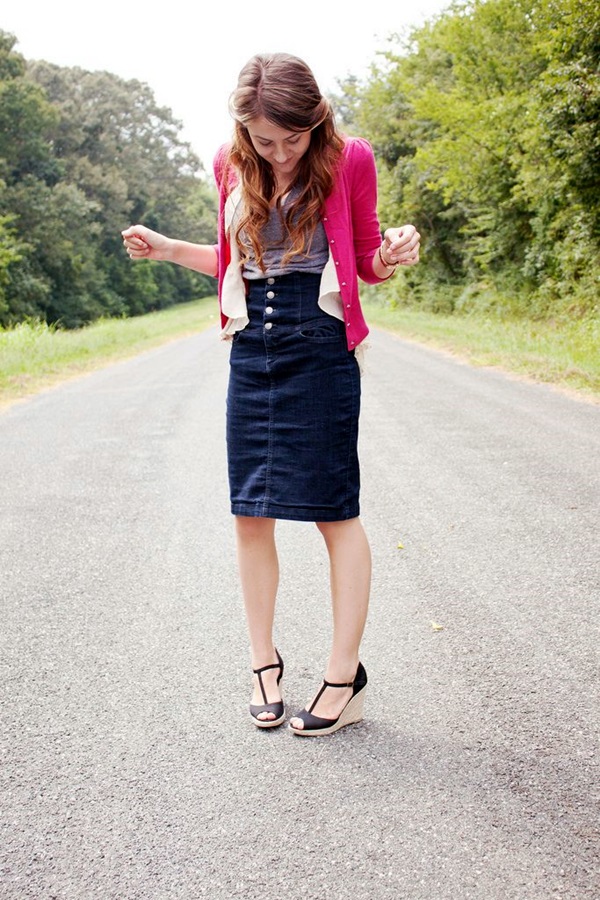 This is yet another outfit that is still holding heart ever since it was introduced to fashionista. A slouchy cardigan in bright hue with unique knits making floral artwork with wool looks lovely when worn over a simple tank top with deep neck. You may also wear tights with high-knee boots. Tuck the tank top inside the skirt leaving the cardigan free over it. Cuff up the sleeves of cardigan and get a simple, yet sassy bracelet to complement the look.
High Waist Pant over Check Shirt and Tank Top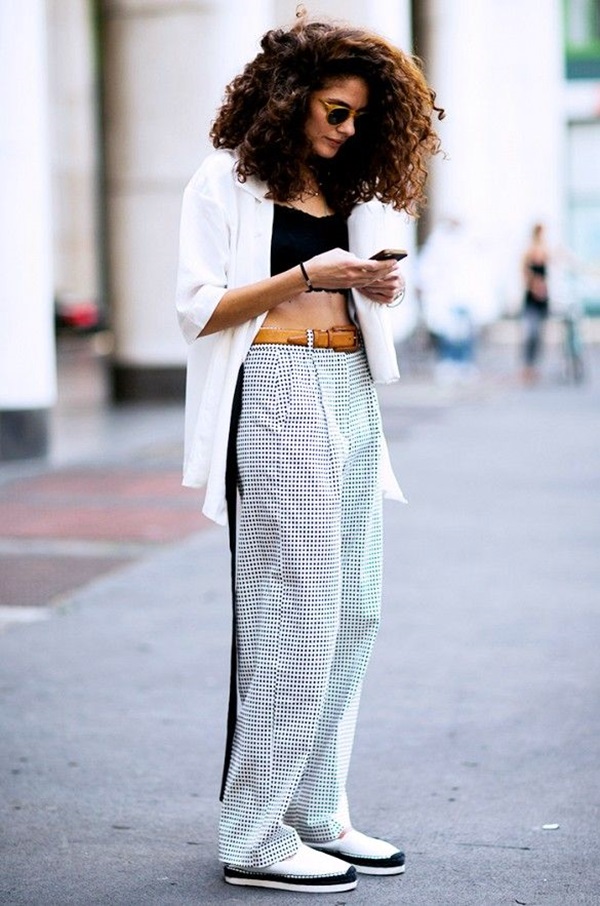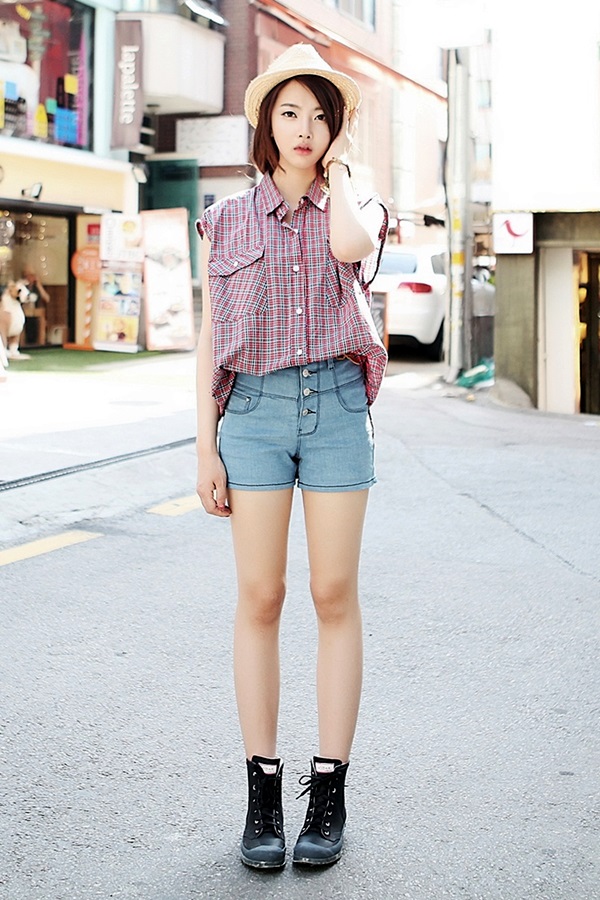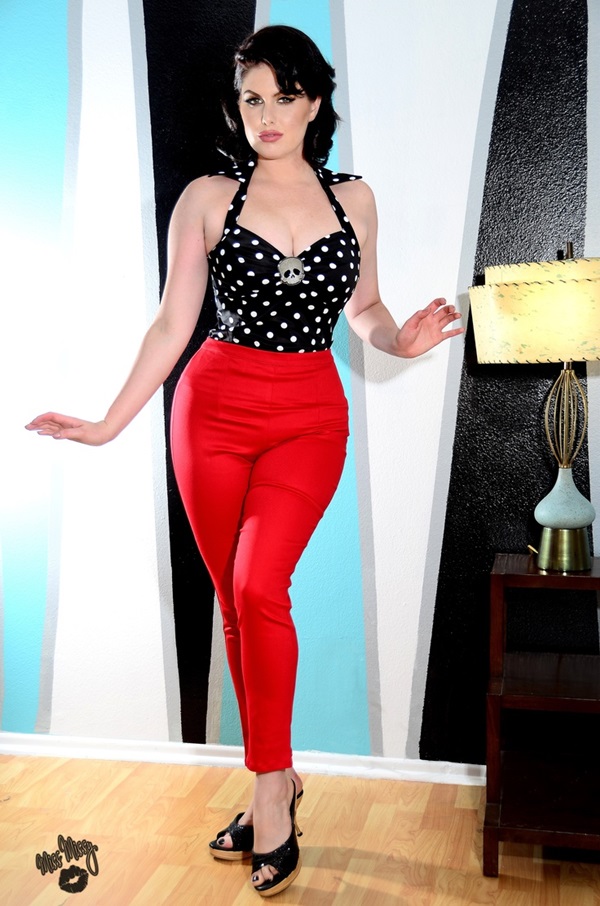 Chambray pant with bold high waits looks glamorous with check shirt by leaving buttons open and wearing designer tank top with dashing prints over it. How about wearing boyfriend denim with high waist with this cool look with flat soled shoes? Though, you may always try narrow bottom pants with cuffed up legs. Chunky hairstyle with simple braids looks amazing with this outstanding retro outfit.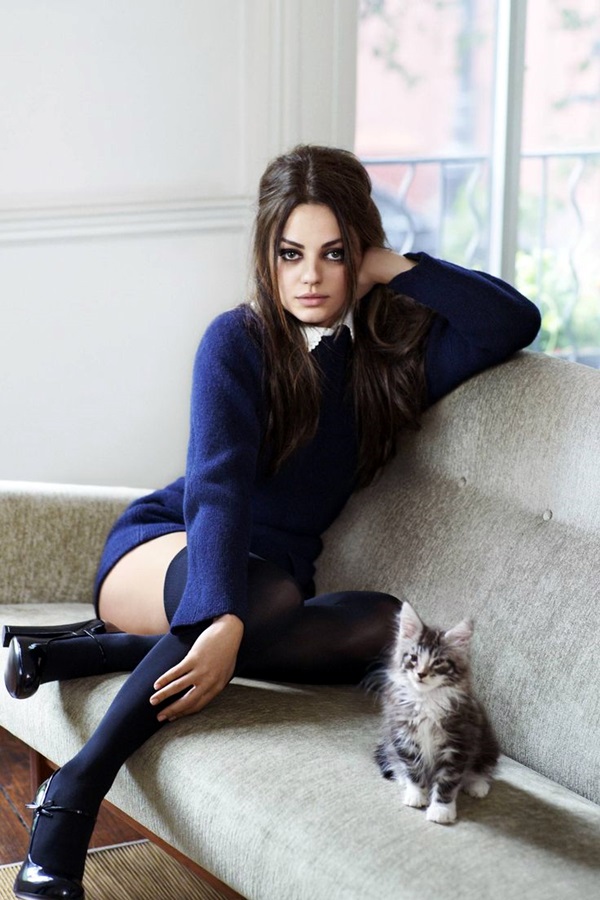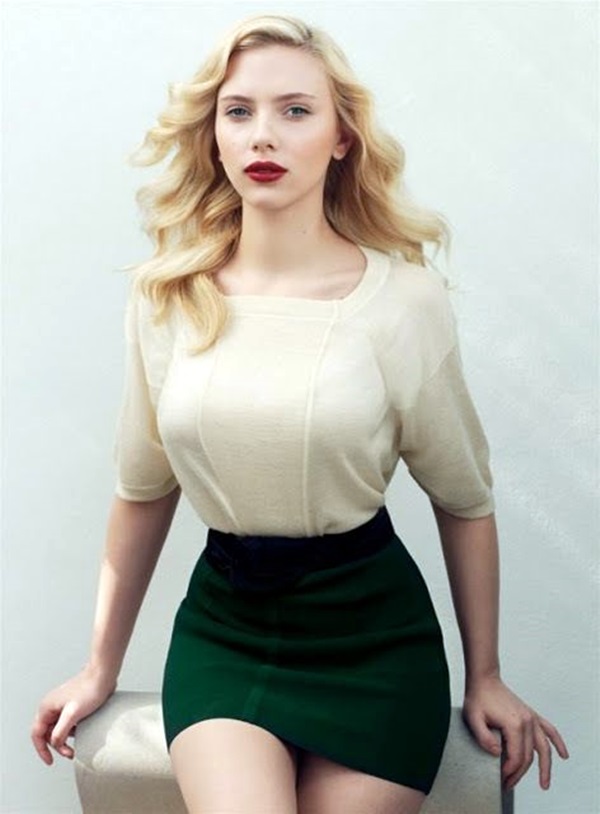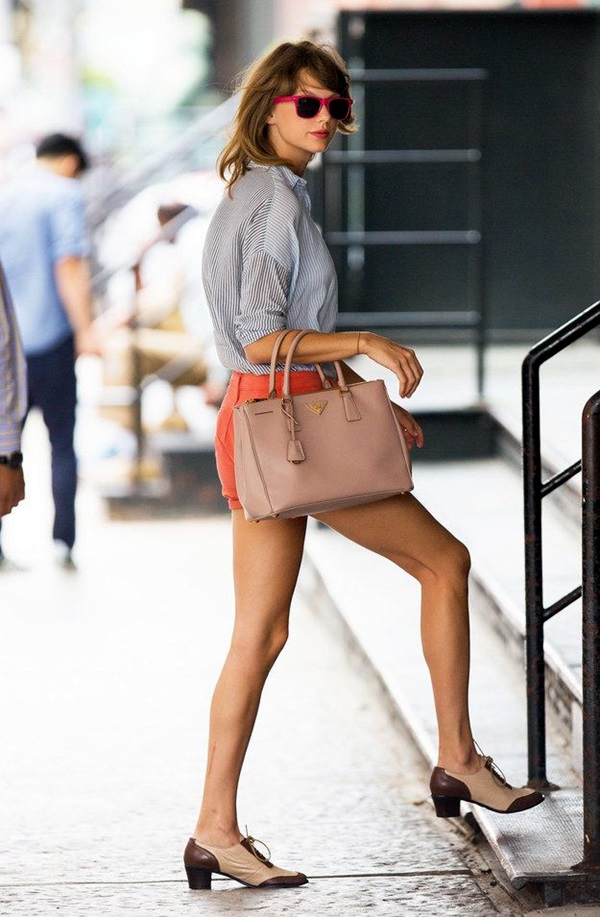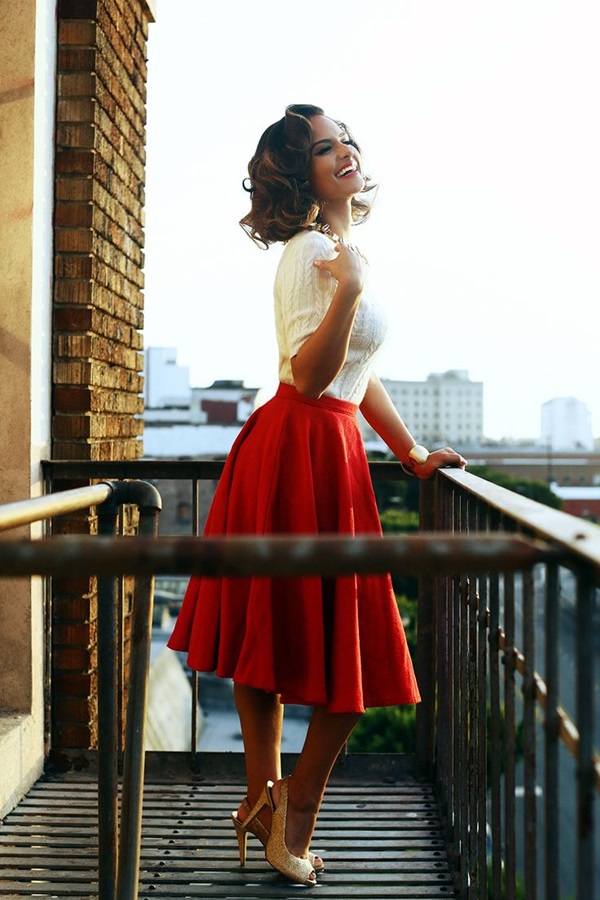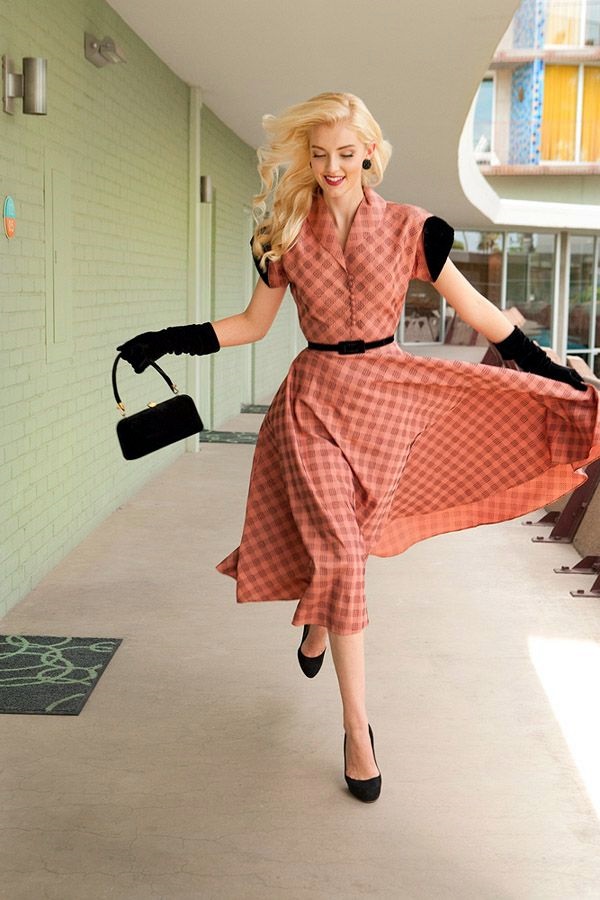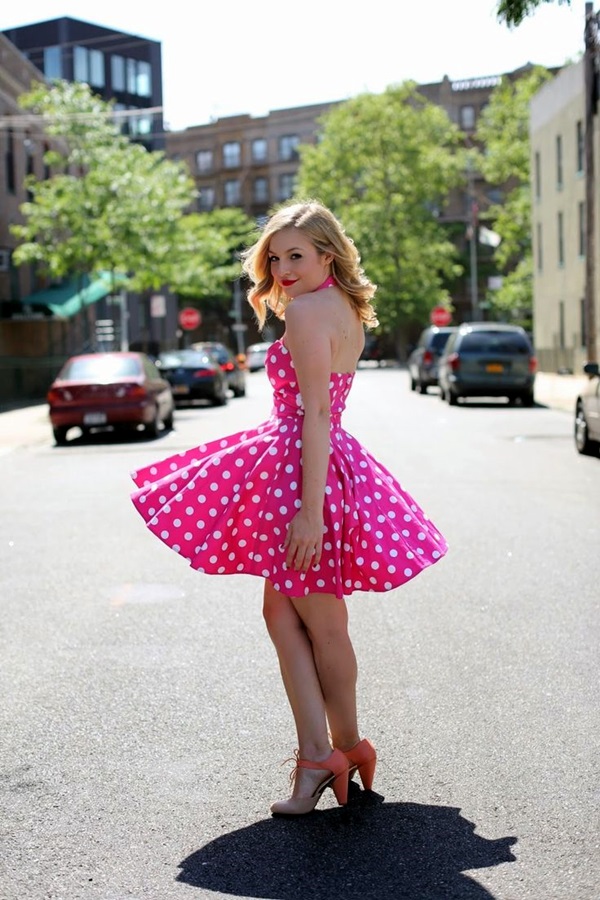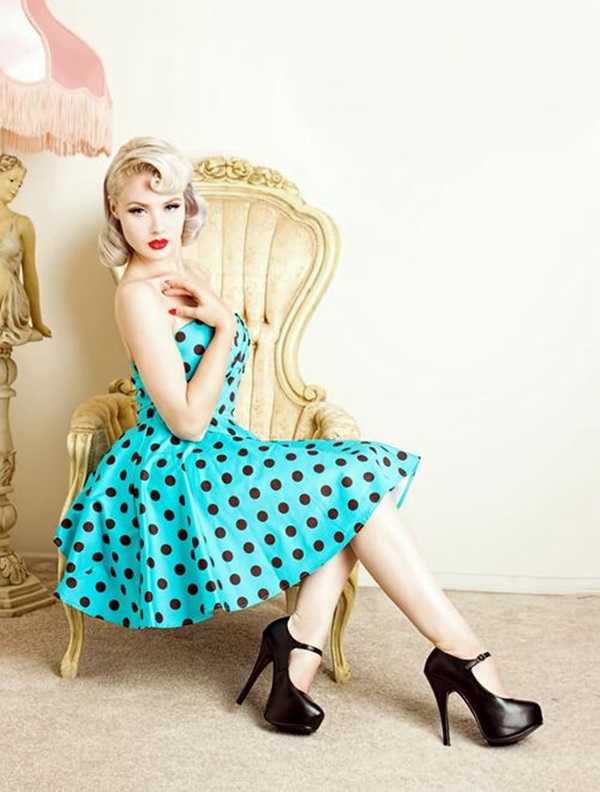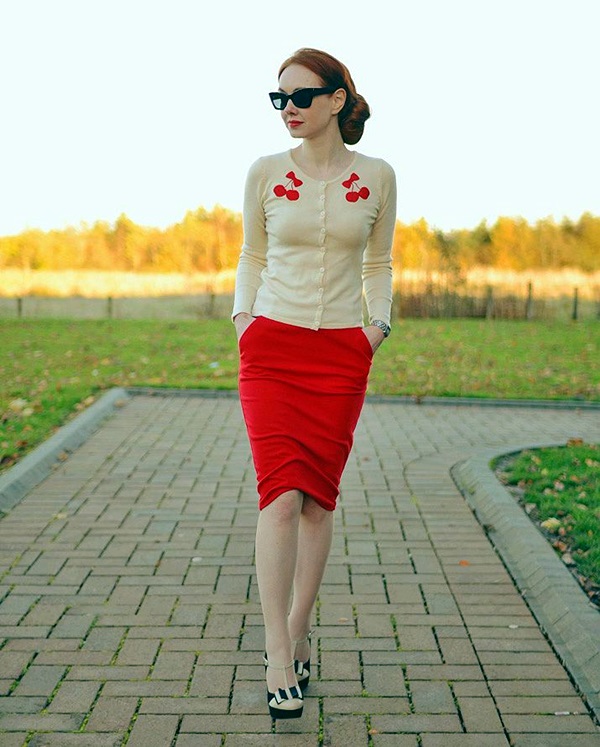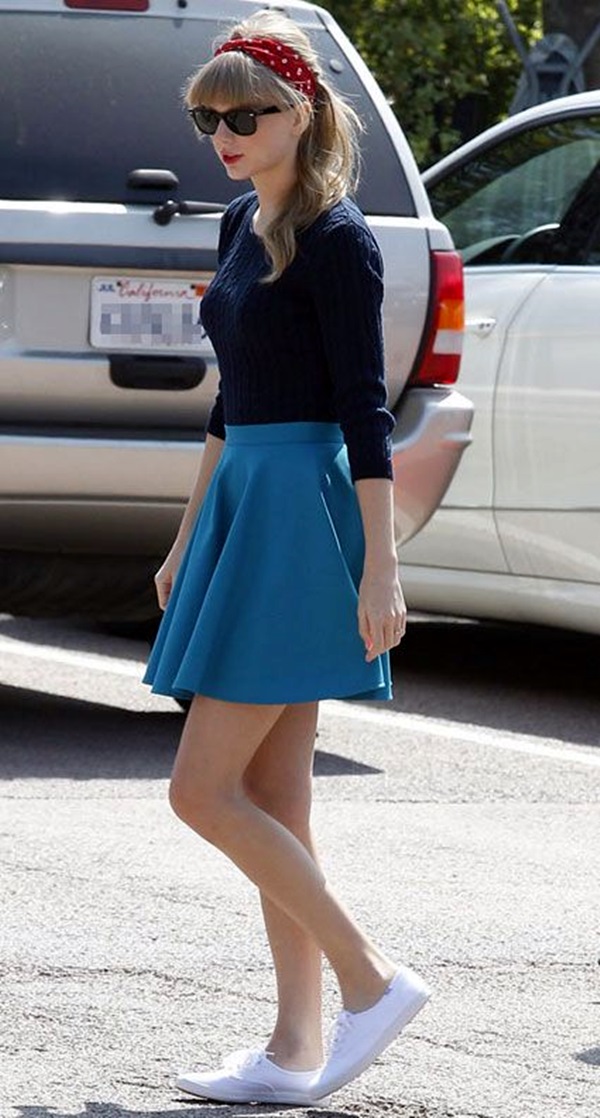 Inspiring retro fashion style outfits have again got that special attention by youngsters running on a saying "Old is gold" making the newest vogue remarkable. Retro themed marriages will get a special focus on your beautiful dress up with these sexy garbs. Hair bows and cute waist belts with incorporated neck ties and bow suits for ladies are back in trend pacifying the thrill of looking beautiful. High boots shows your image,  high boots outfits is great to soften your sexy look to make it perfect for work and great for a rich party passing you a bold look.