You have probably heard a lot about distressed denims and ripped jeans. College goers are especially berserk with the trend. Nevertheless, the trend can totally glam up your look and this season you should be watching out for the latest Ripped Jeans outfit ideas that you can include in your wardrobe so that you can rock in the stylish ensemble.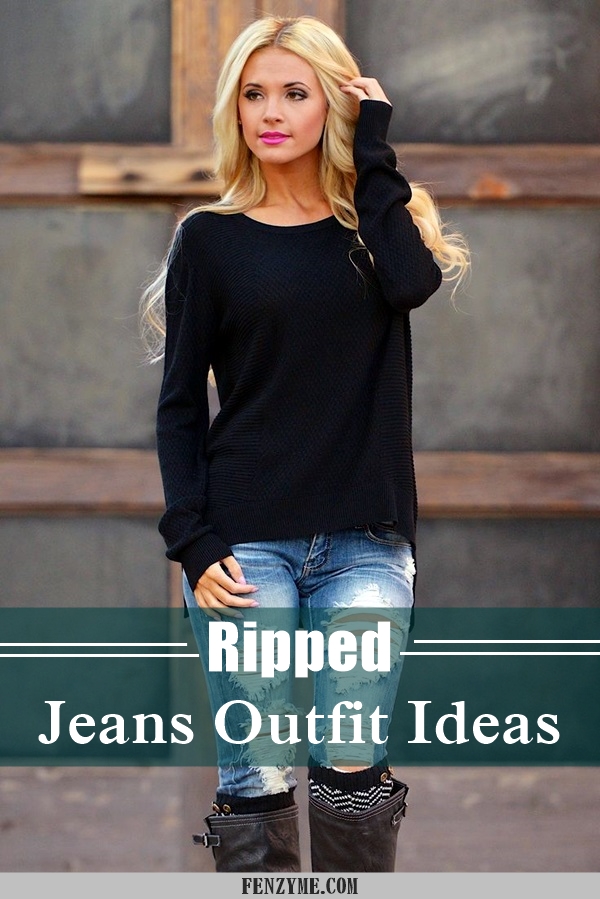 Ripped Jeans outfit ideas are back in trend with full swing. The outfit can give you a super casual look and can be put up at any time of the day whether you are off to college or an outing with friends. When you combine ripped denim with other pieces of clothing, the result comes out to be a super cool and stylish outfit, that can actually make you stand out in the limelight in the middle of a crowd. Knowing the best combinations with your ripped denims can make your wardrobe look so chic. Check out some Cute Casual Chic Outfits, that will make you look beautiful!
Ripped Jeans Outfit Ideas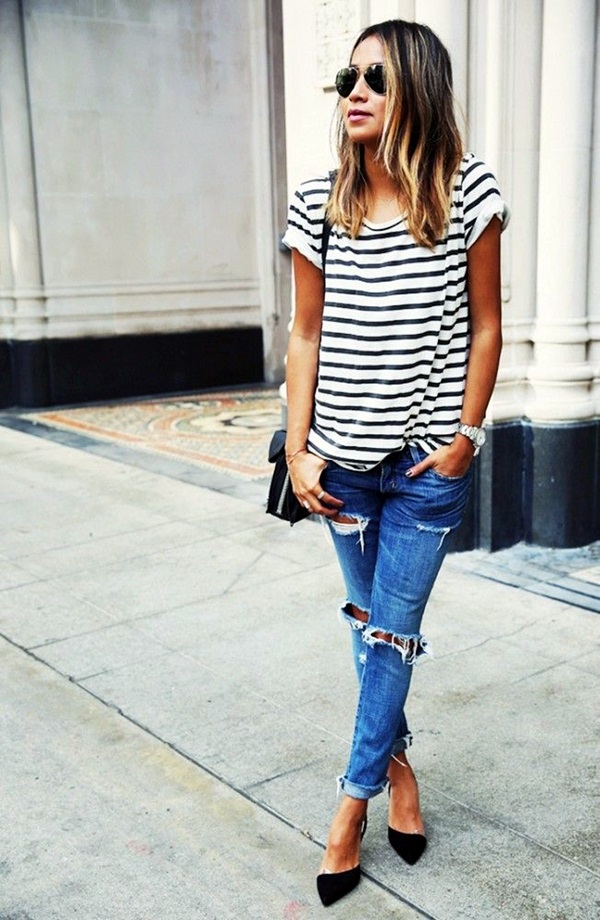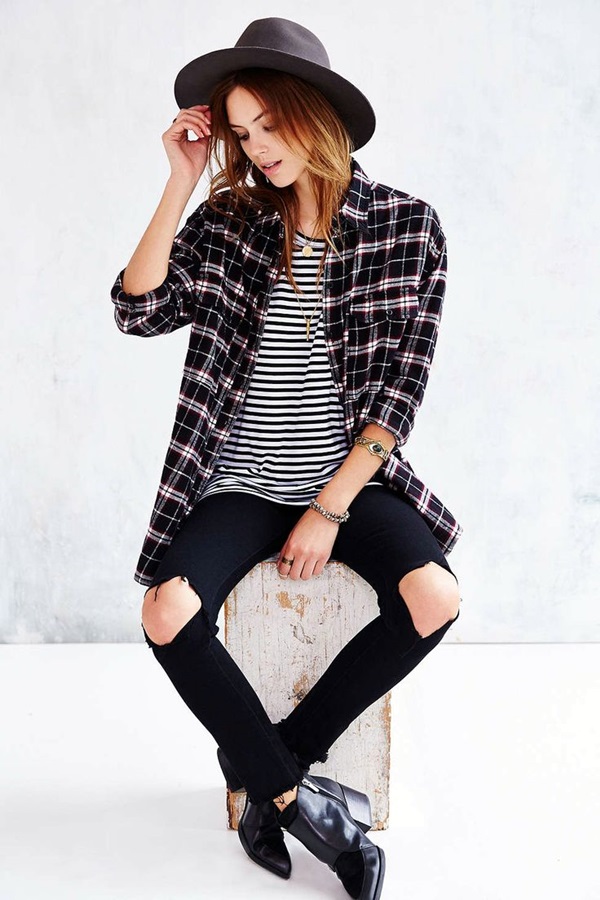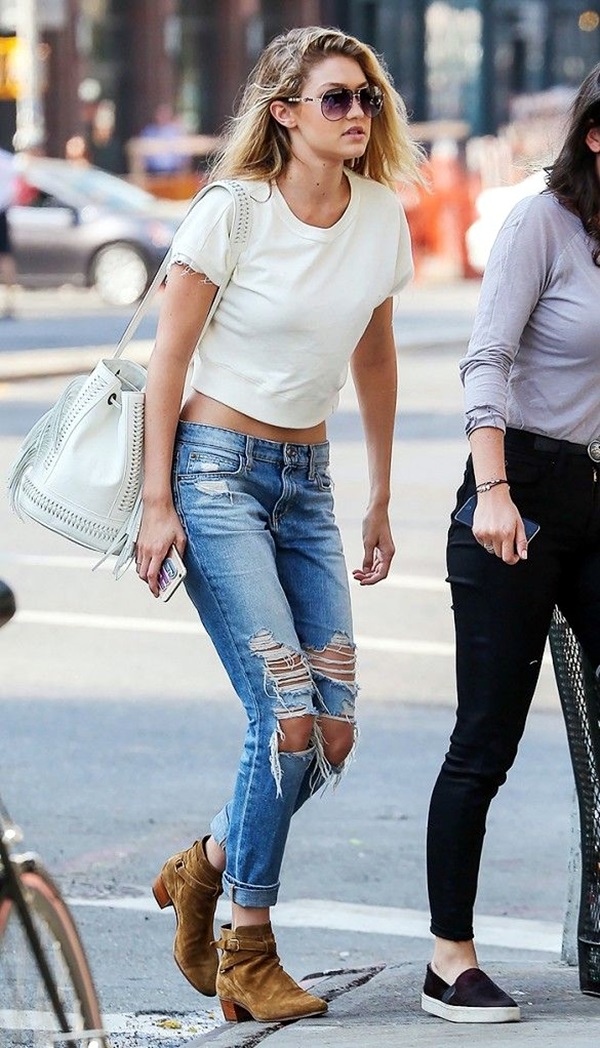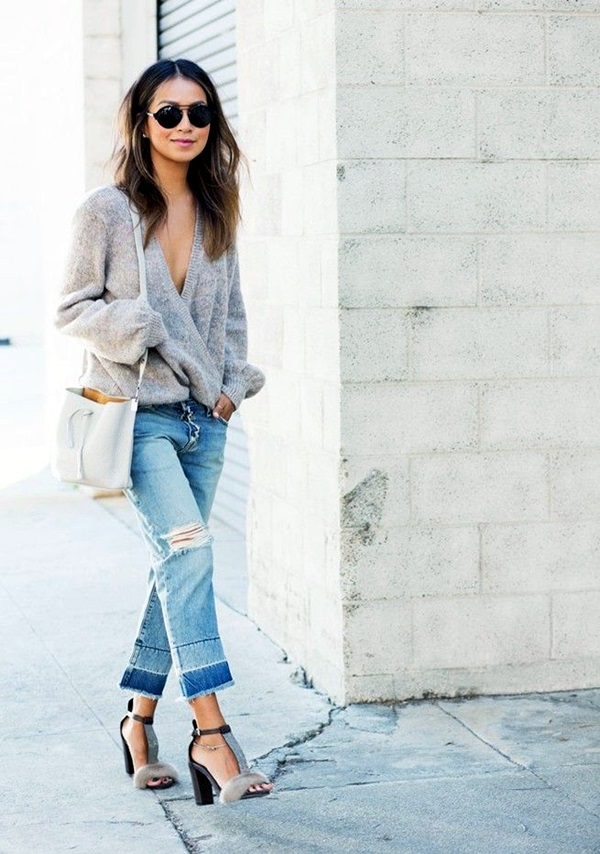 Spring is also known as a season of new life, as there is possibility of trying out as many as different designs with vivid color combinations you prefer and incorporate some unique outfit ideas into your wardrobe. Try on these ultra-cool outfits with your ripped jeans to rule the streets and make head turns: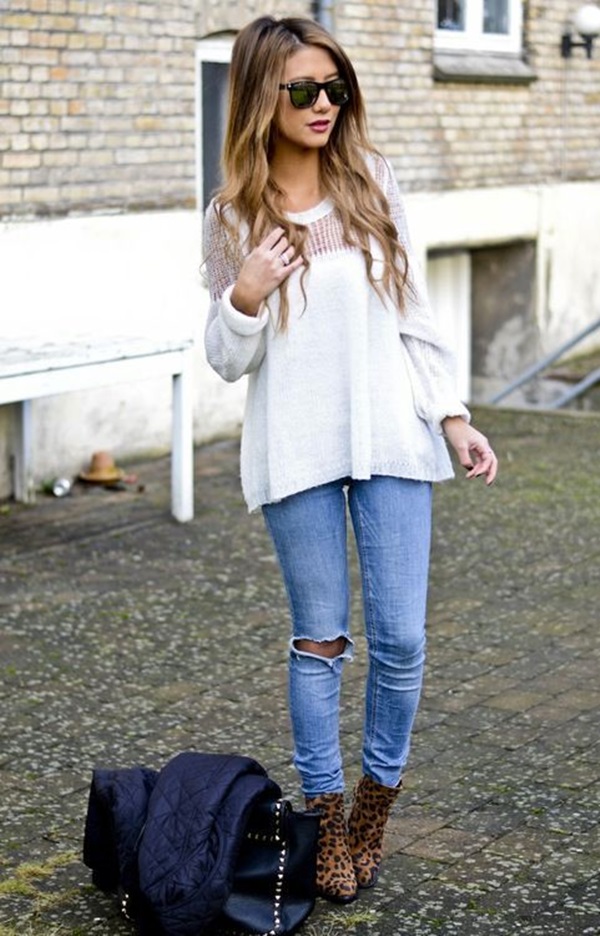 Of course you have the ripped jeans as your bottom wear. On top of that, you can put on a plain sweater in any shade. Complete your look with a chunky necklace and high boots to look like a modern style diva.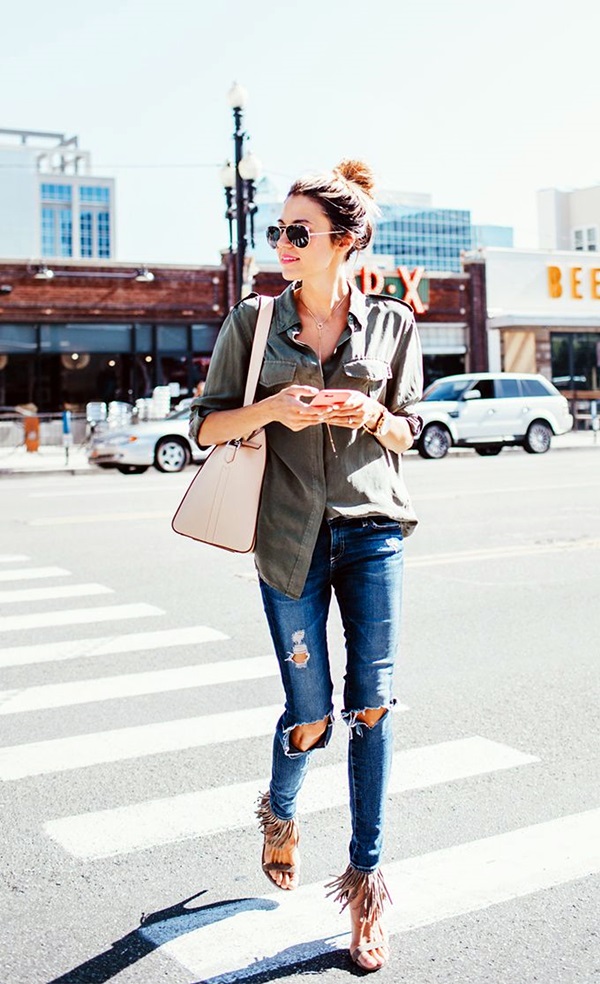 If you are all yes for some out of the box chic styles, then pair a button down shirt with your skinny ripped jeans and boots to glam up the style statement. Flaunt your style in statement glares.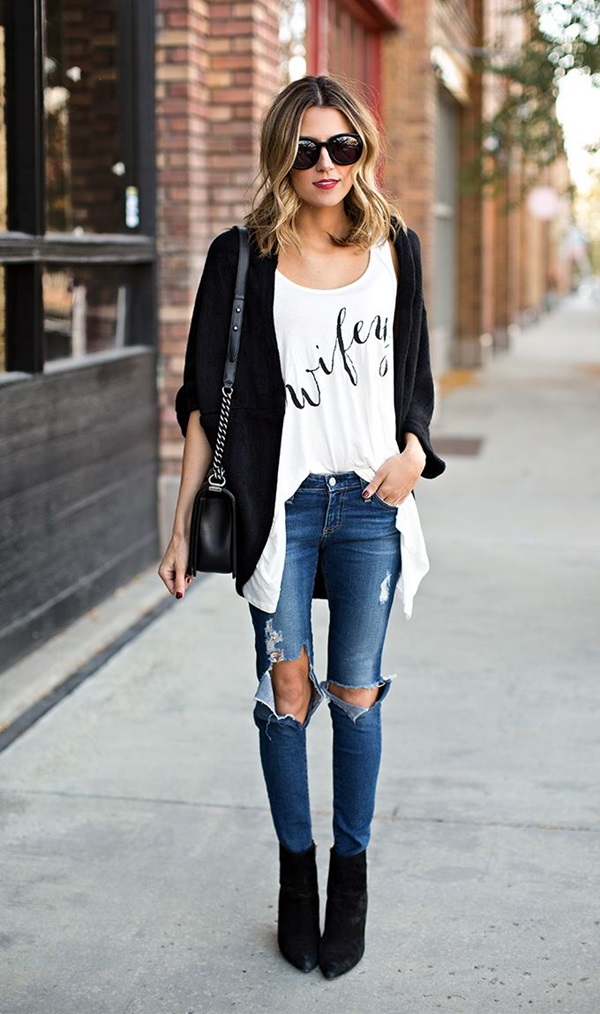 Planning a ride out like a casual errand? Put up a plain tank top and a shrug over your ripped jeans. Ride the town in a pair of sneakers or flats and cute accessories to complete your look.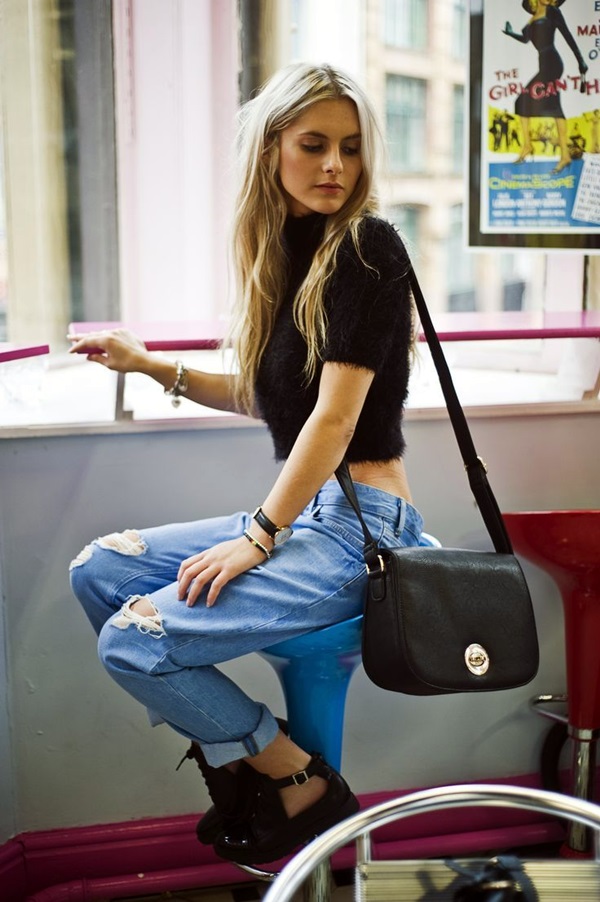 Flaunt your super sexy waist in a crop top of your choice and a high rise rigged jeans. Just complete your look with a clutch and chunky earrings.
Time to try something stripped on your top wear. If you have a T-shirt with a stripped pattern, then put it on with a kimono on top and a pair of ripped denims to flaunt the ultimate chic avatar.
For a cool summer day, you could pair your ripped jeans with a bright colored spaghetti tank top and flip flops or casual flats. For an added style, a cowboy hat will just go well with your outfit.
For the winter season in special, if you want to deck up your ripped jeans and still remain cozy, then put on a long cardigan with knee high boots to get the perfect winter chic look.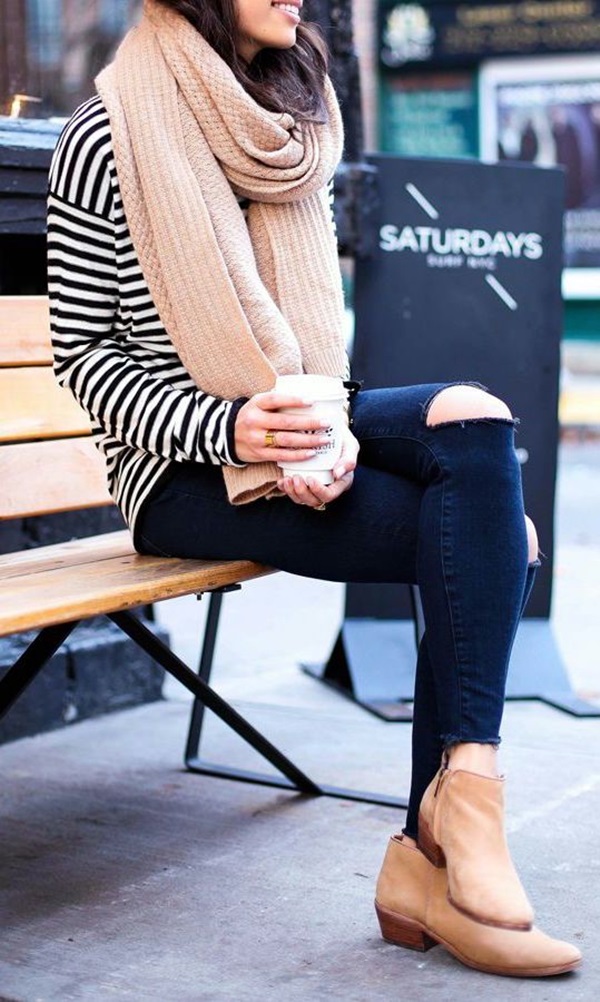 Take your style statement a notch higher and pair up a lanky t-shirt with your ripped jeans. A scarf around your neck will work just the right magic to your outfit.
In winters, you can try another look with your ripped jeans. Combine a sweatshirt over your denims and put on a warm hat and boots to complete your look.
You can give the formal attire a try with your ripped denims as well. Simply put on a button down shirt and plain blazer and match with chic style heels to complete your look. Statement watch on your wrist will add the right amount of style. Here are some camel coat outfit ideas that one must need to copy right now and flaunt an irresistible stun. And you will also get perks for choosing to wear this camel coat this season that it suits almost every outfit that you think of.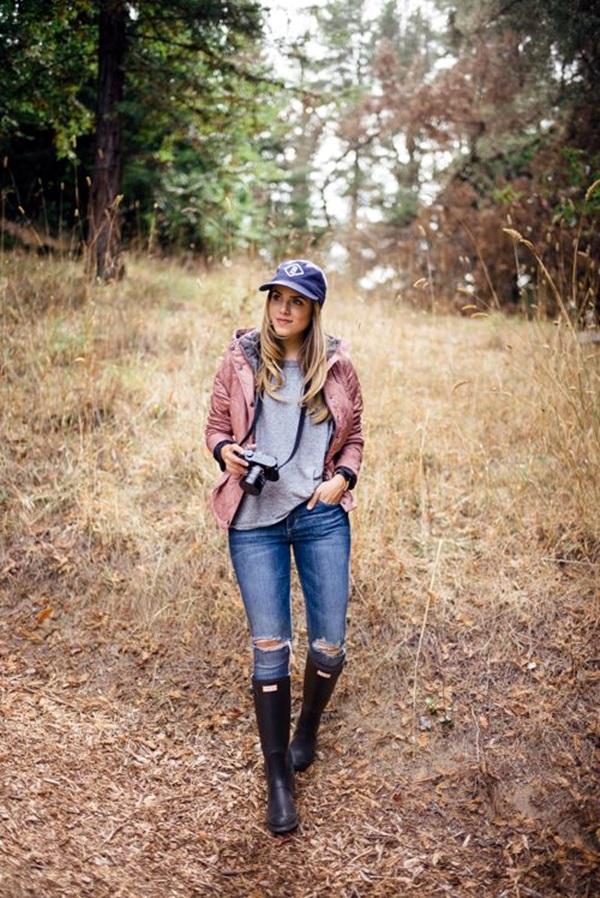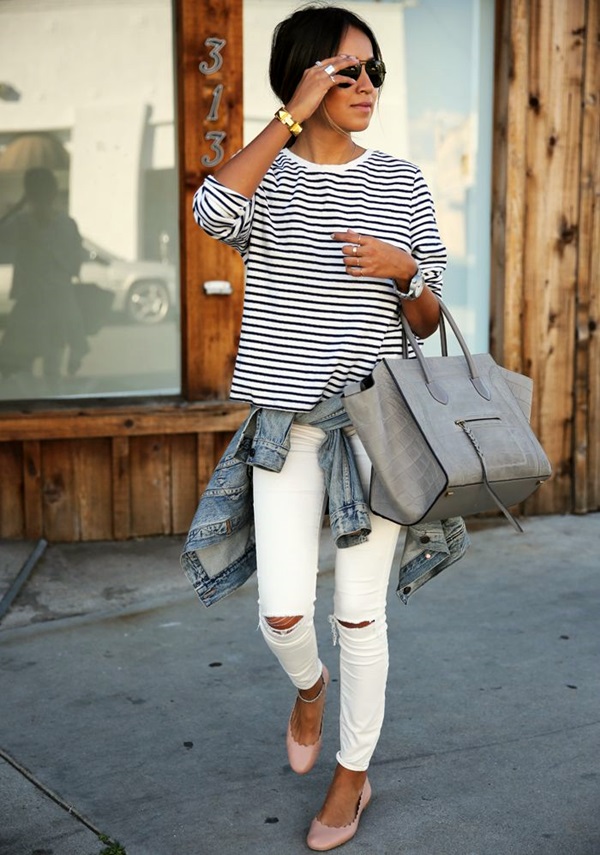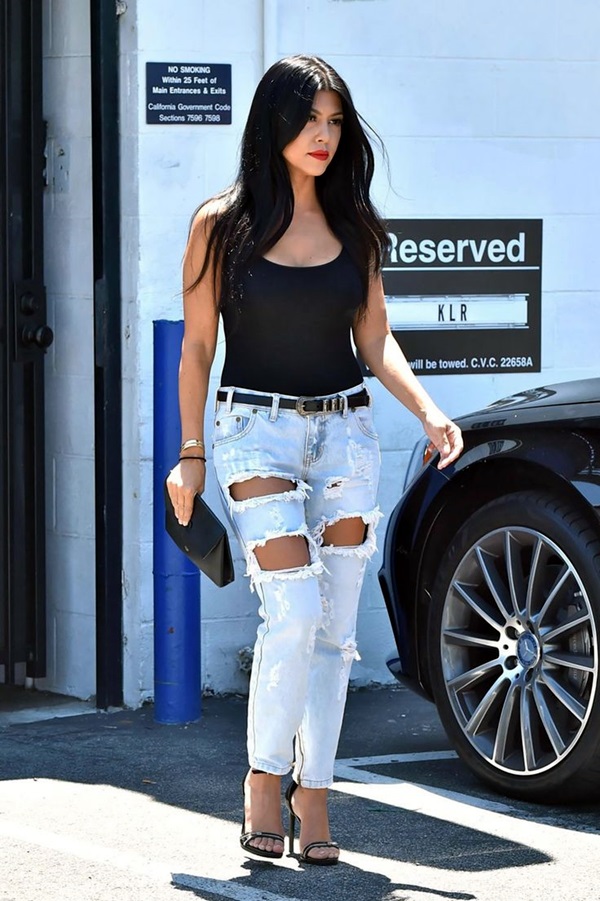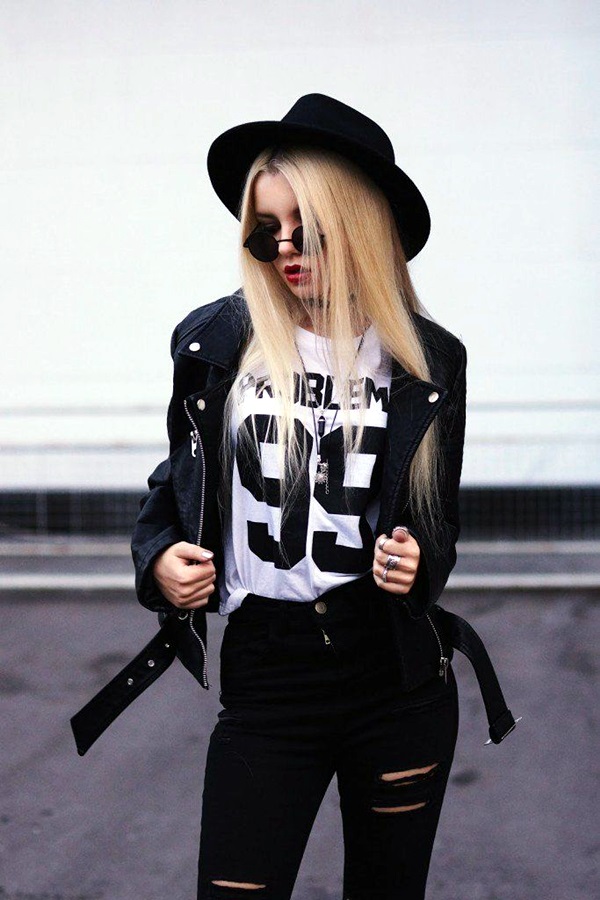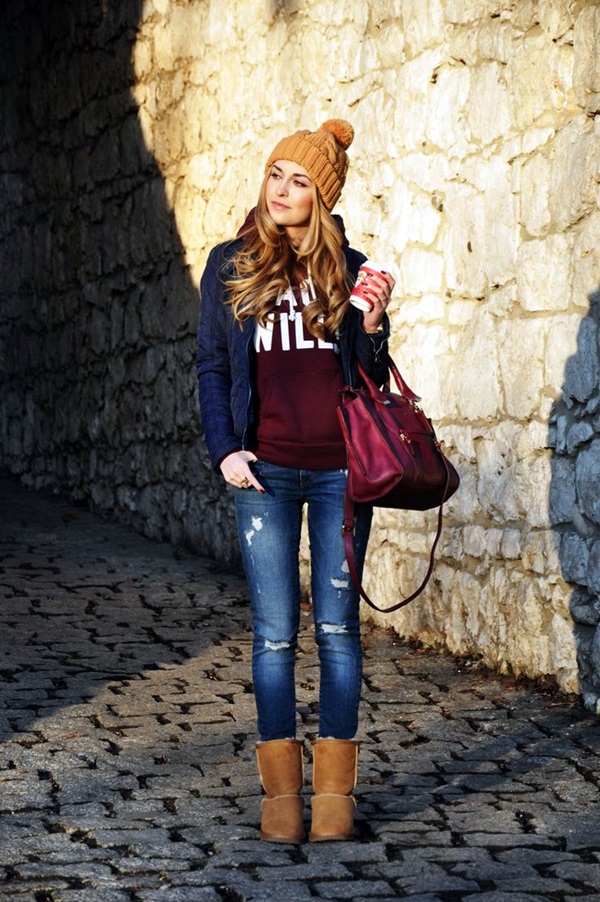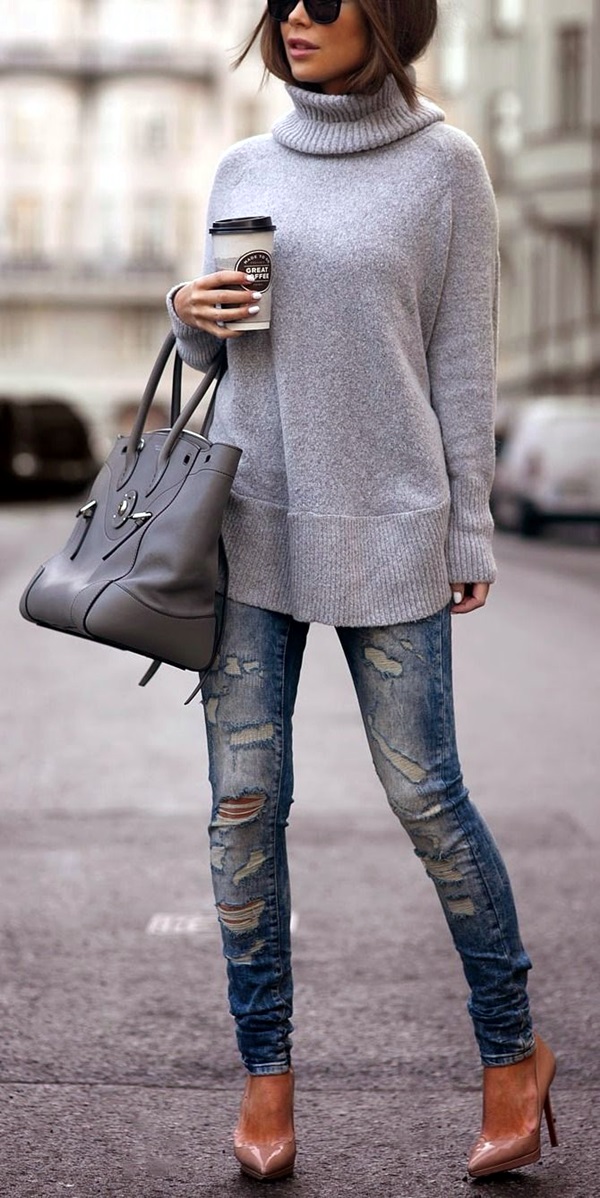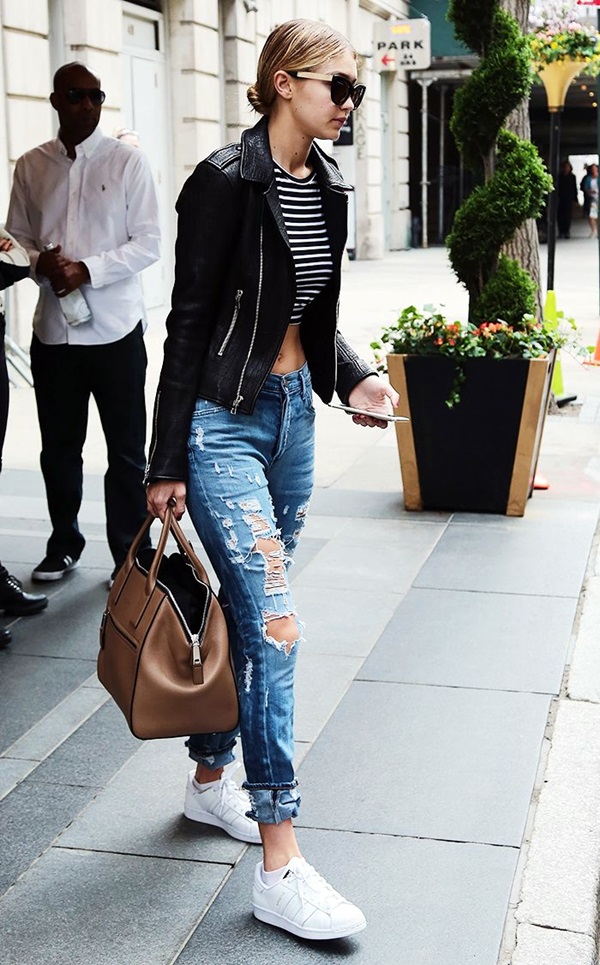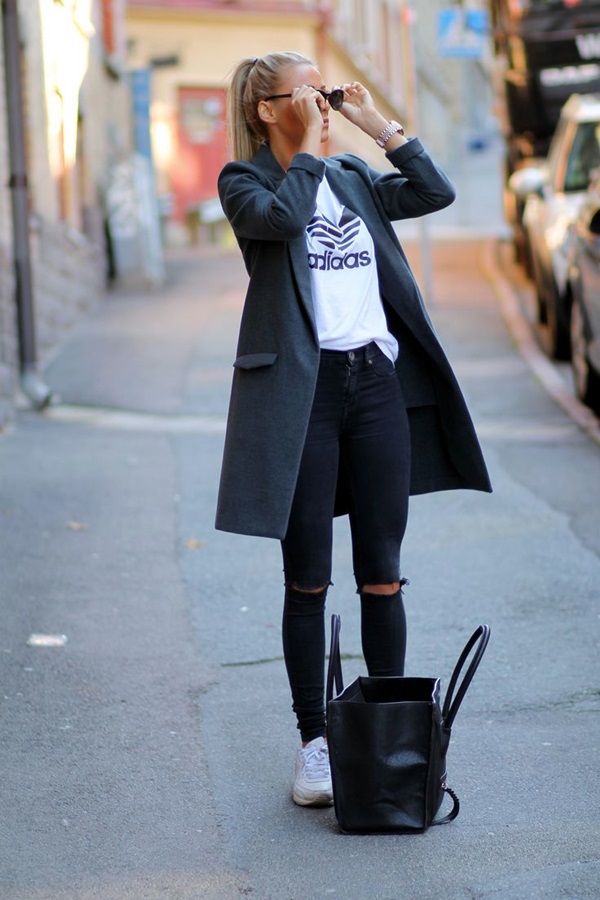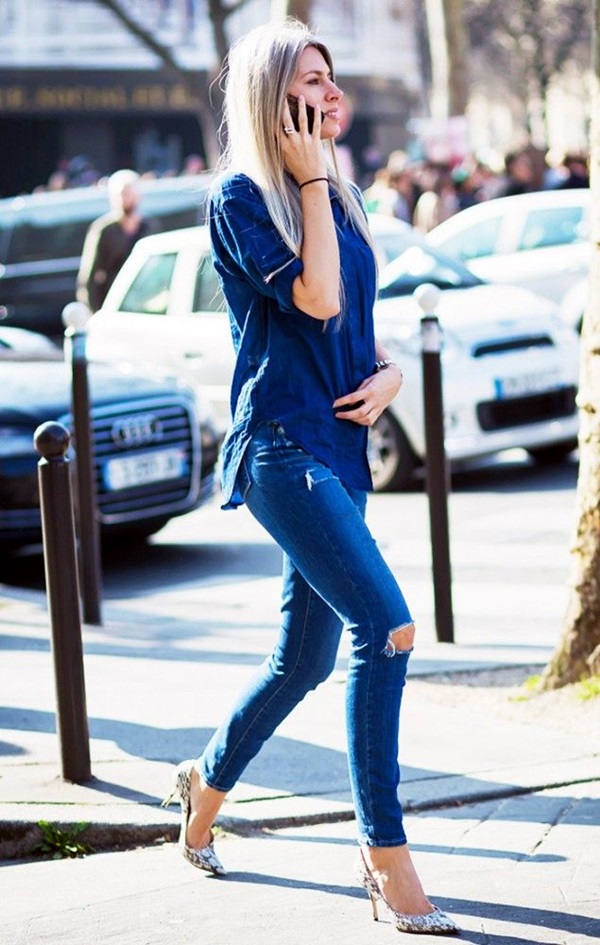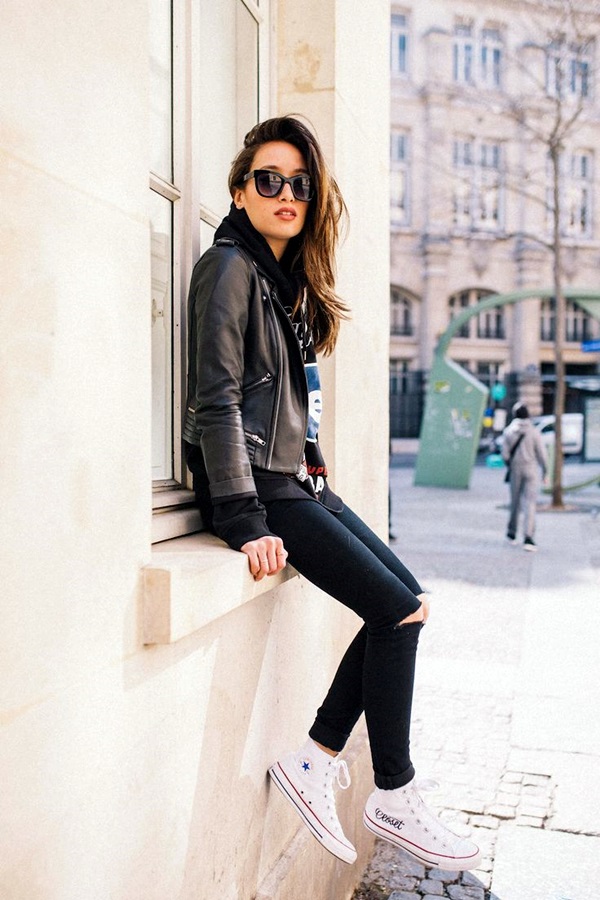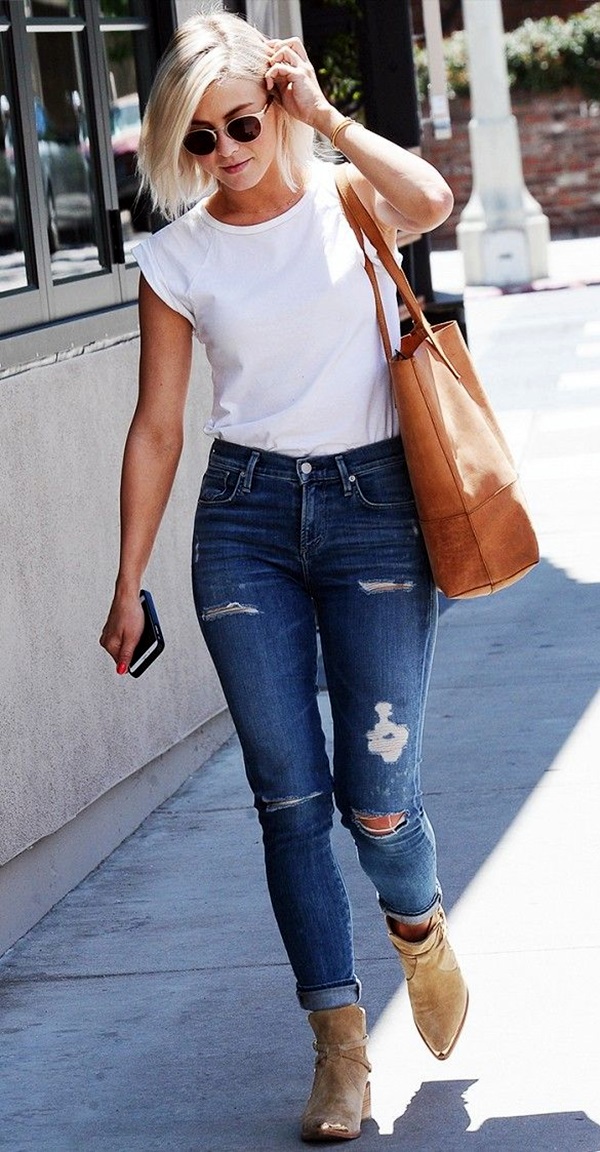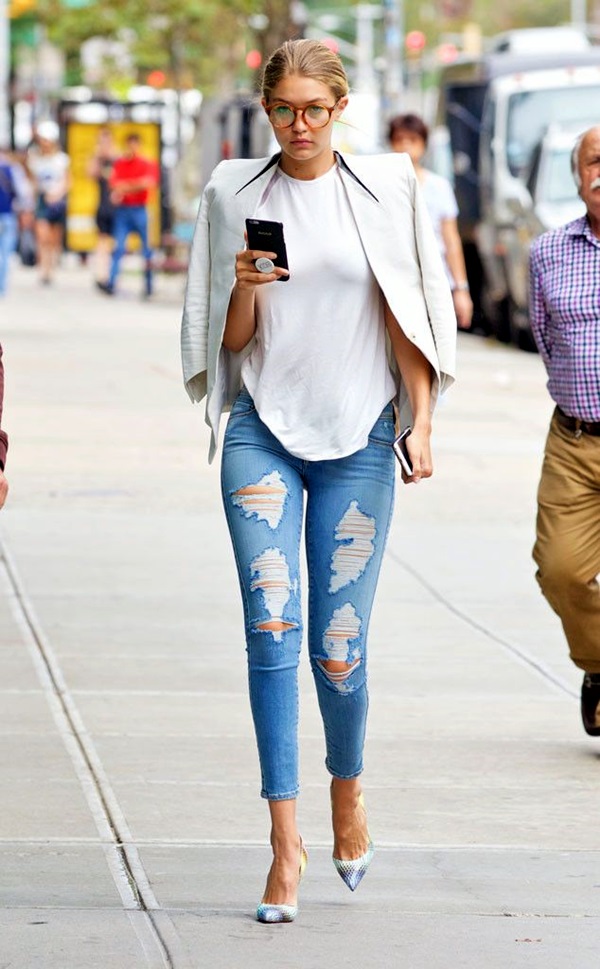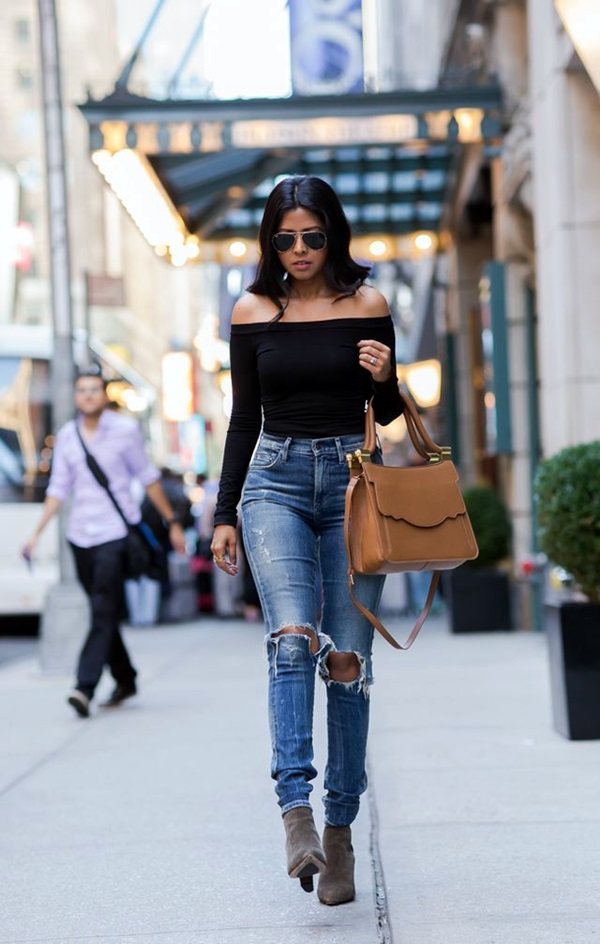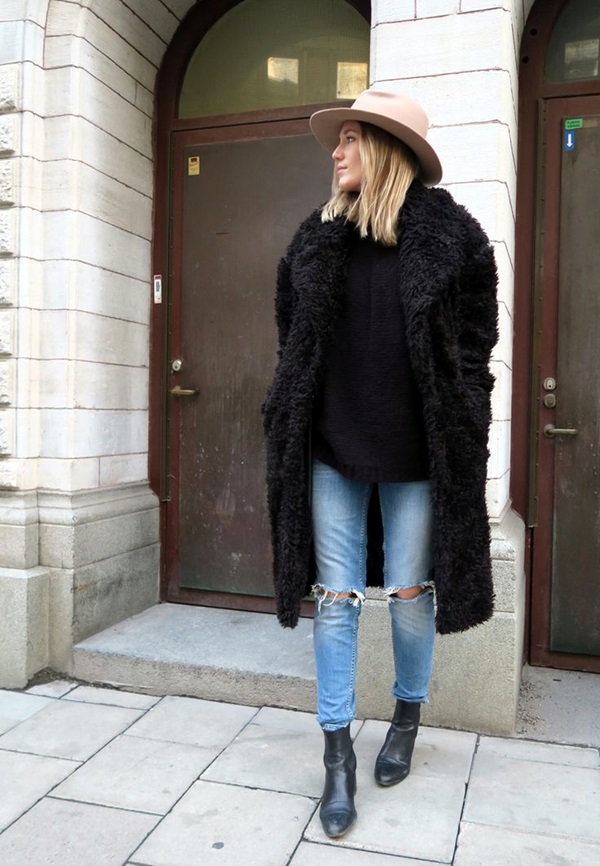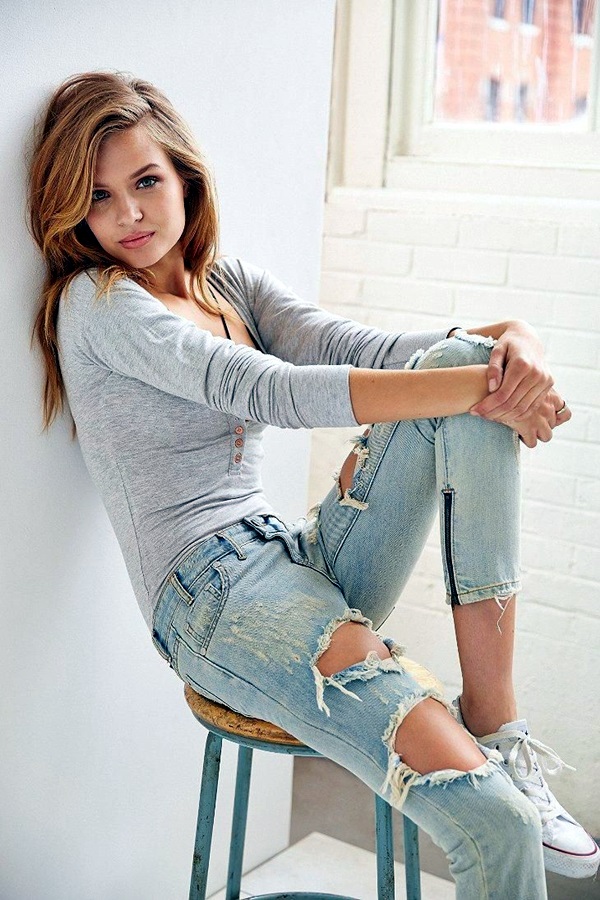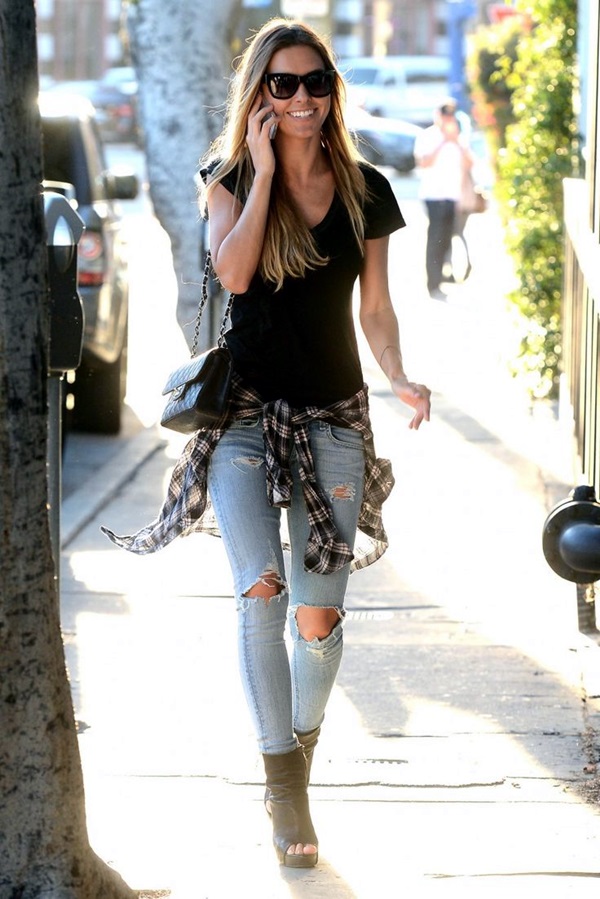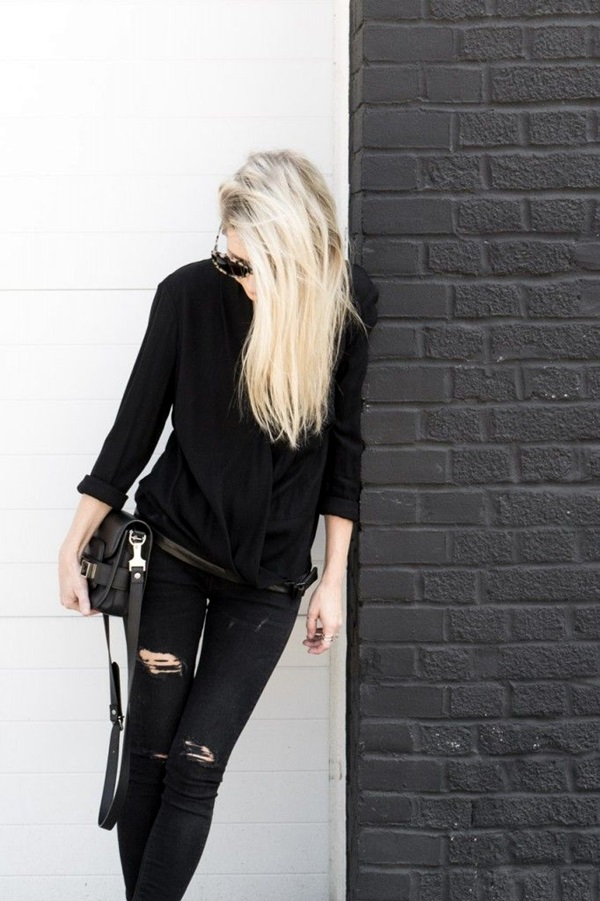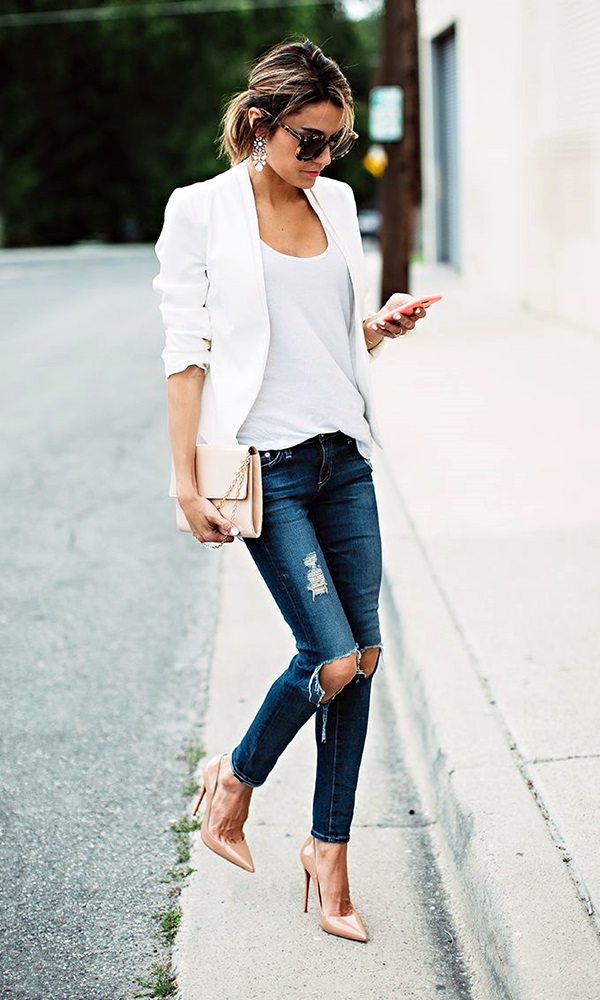 You can try these Ripped Jeans outfit ideas anytime and for any occasion and vow to look superbly chic at all times. Bid goodbye to your outfit issues every morning and try these amazing outfit ideas for your next outing.