Romper! Yes, romper! Oh! Don't you have any idea about romper outfits? Really? You must be joking, right? Romper dresses have become extremely popular now a days! Well, if you're to ask to me, I would simply say it's a blend of shorts, top and frock in one single garment! Isn't it interesting? Umm, don't tell me that you're getting confused anywhere as if how it's possible to have shorts, tops and frocks together. Here are some Popular street style outfit ideas!! Well, if it's so then you ought to go through this article completely which talks about some lovely romper outfit ideas. I'm sure you'll be happy to read!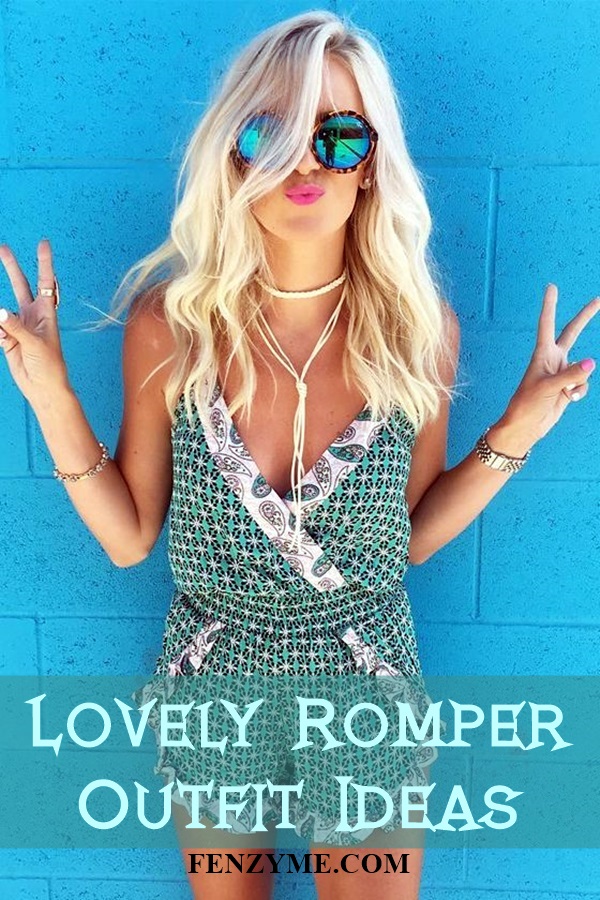 Lovely Romper Outfit Ideas
Chambray + backpack!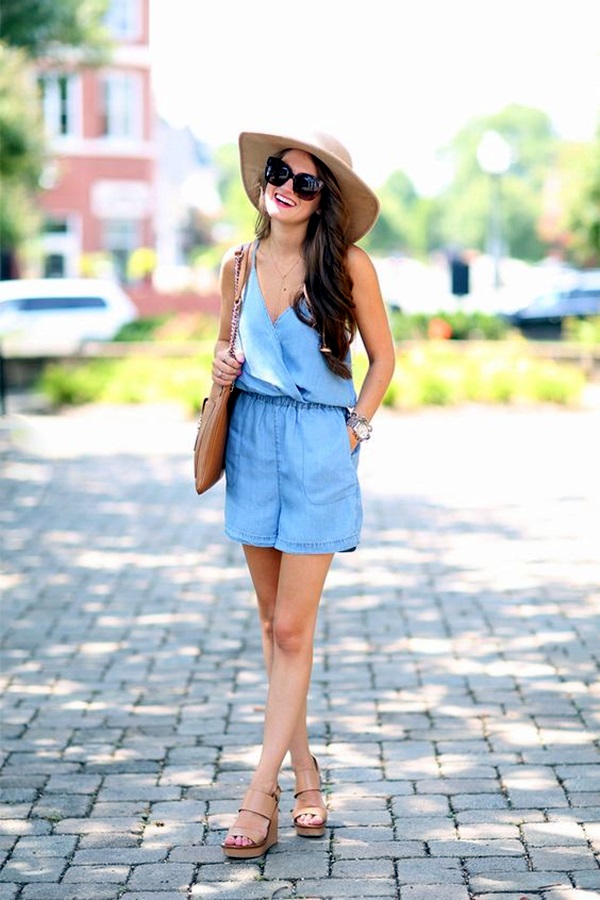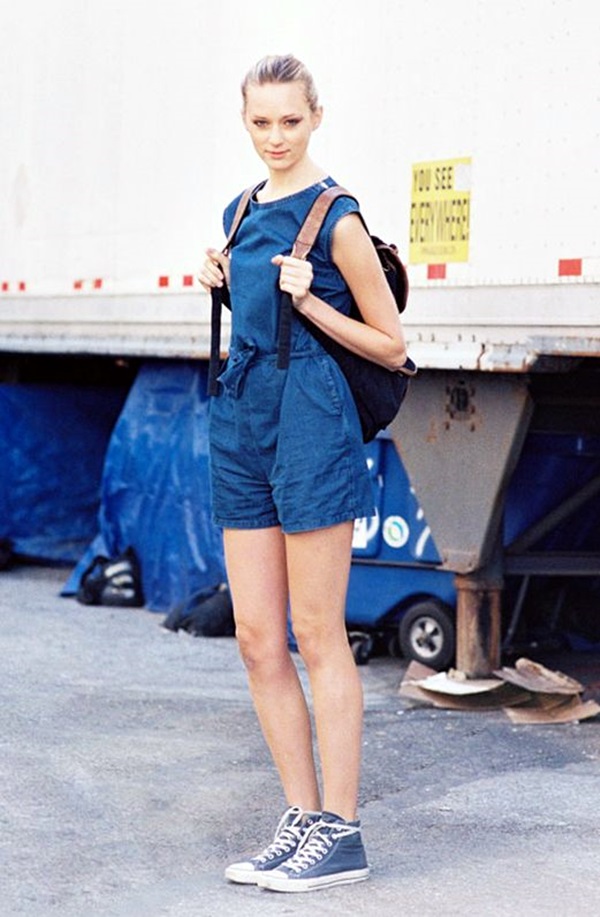 Yeah! That's the look #1, which you must try. It's so easy, you just need to tie the belt over the chambray and carry that backpack comfortably. No hassles Girly! Take out your sneakers and just bun-up your hairs casually! Whoa! It's such a charming romper outfit!
How about microprints!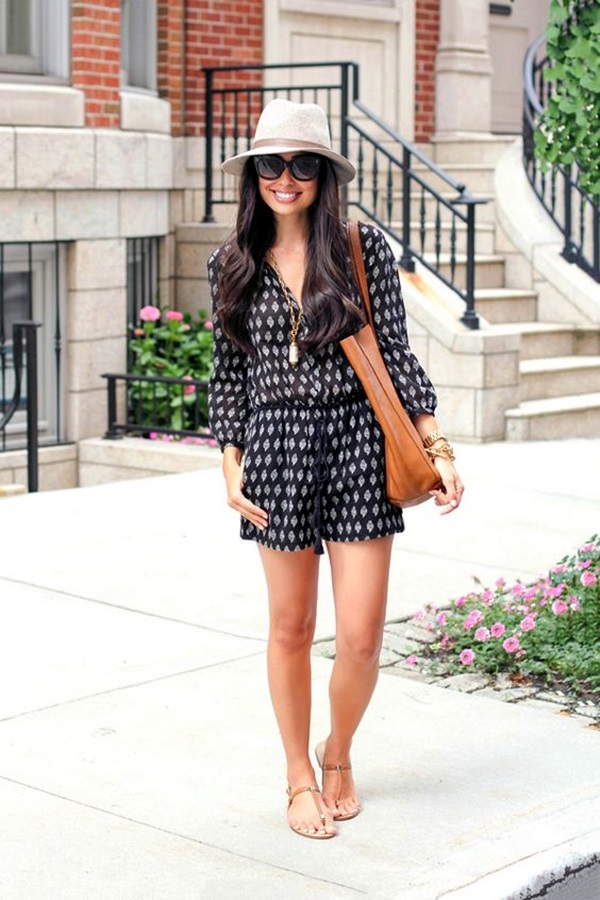 That's actually true ladies; the concept of rompers has been adopted from baby-outfit. But, no we aren't telling you to go for baby-prints rather microprints! And they'll just look so awesome. Carry that statement watch with you and a bright bag too.
Super short rompers with little or no straps!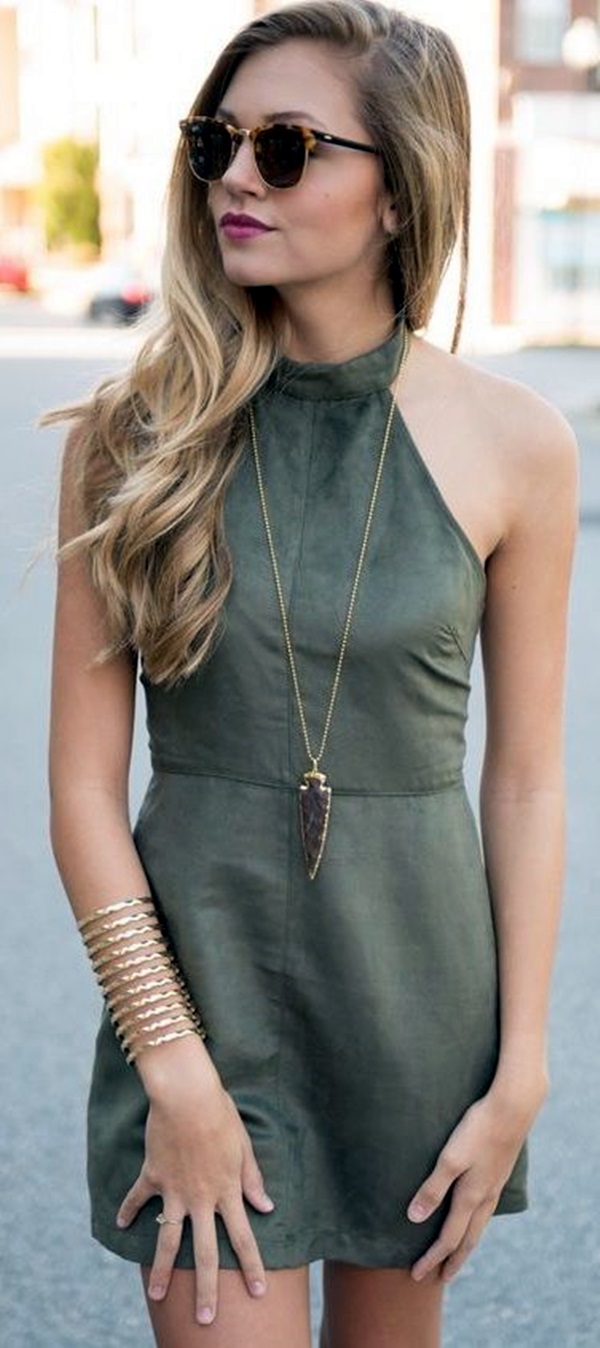 These are perfect for beaches and any off-work day in the bright sun. Low necklines and little straps are perfect. Combine summer hats and flat sandals or even cut-out boots for the cool look. Learning How to Wear Boyfriend Jeans Outfits could make it work for you the way no other outfit ever worked before.
Floral rompers are the best!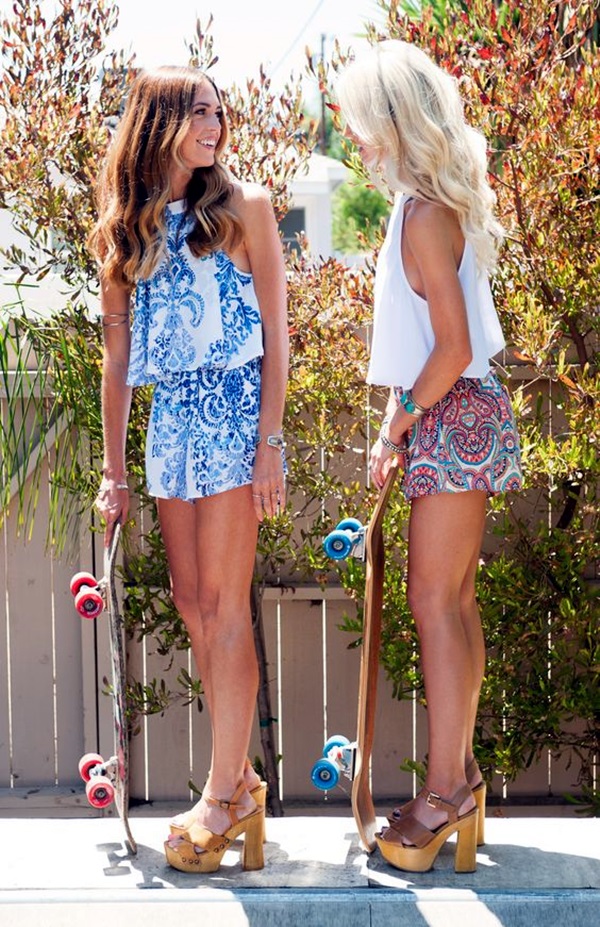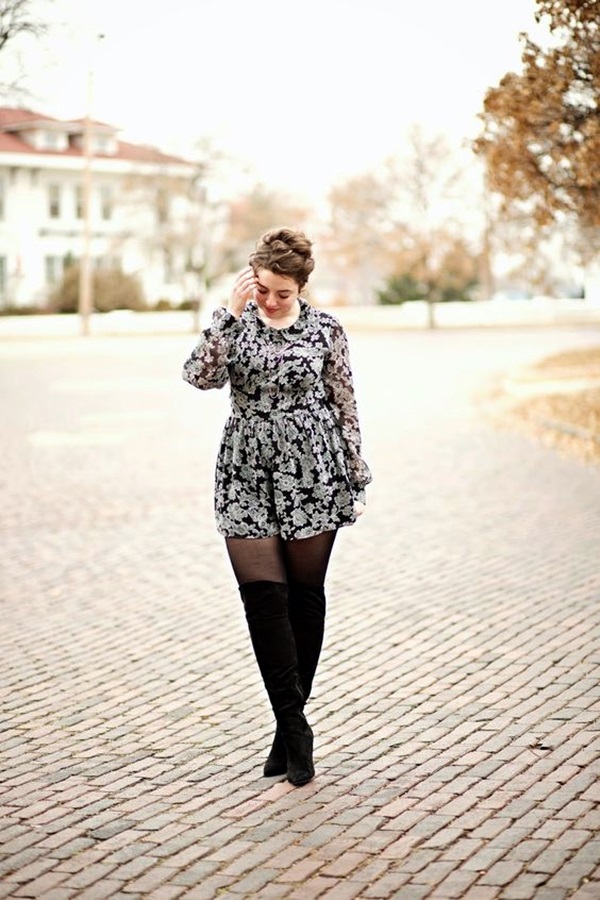 When talking about romper outfit ideas, nothing strikes my mind before floral rompers! They always top my preference lists for the obvious reasons! Get that charm in you by wearing flowers in your hair, cross-body bag and thin jewelry!
Long V-neck white romper in summers!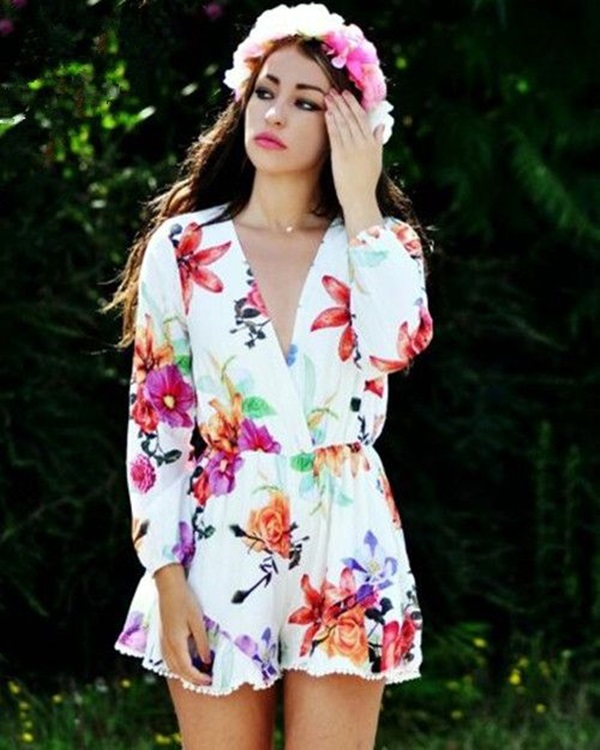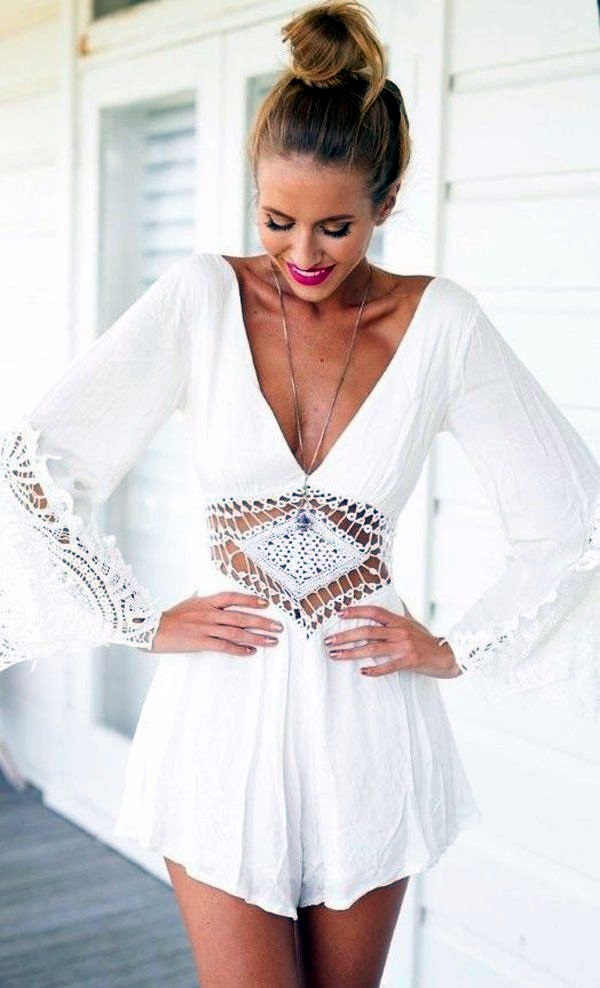 Yes! I just now mentioned white romper dress. You're already aware ladies, what point I'm talking about! You need to tantalize your man then take the help of this. You need multiple straps boots cum sandals and that long V-neck should be enough to make him completely lost into you!
For the evening – olive green romper with black shoes!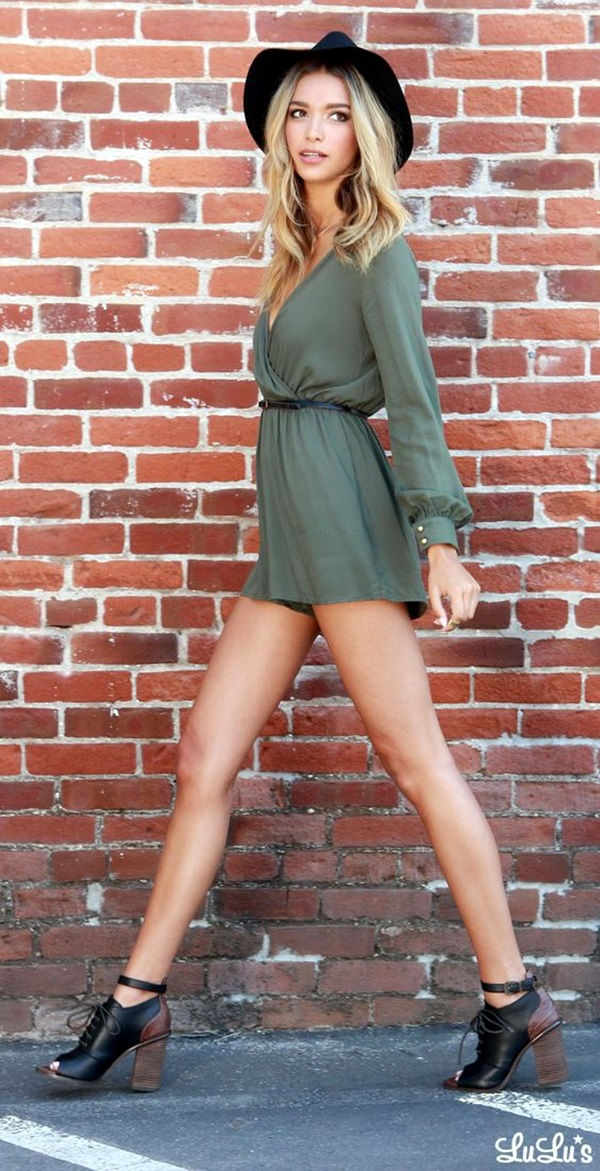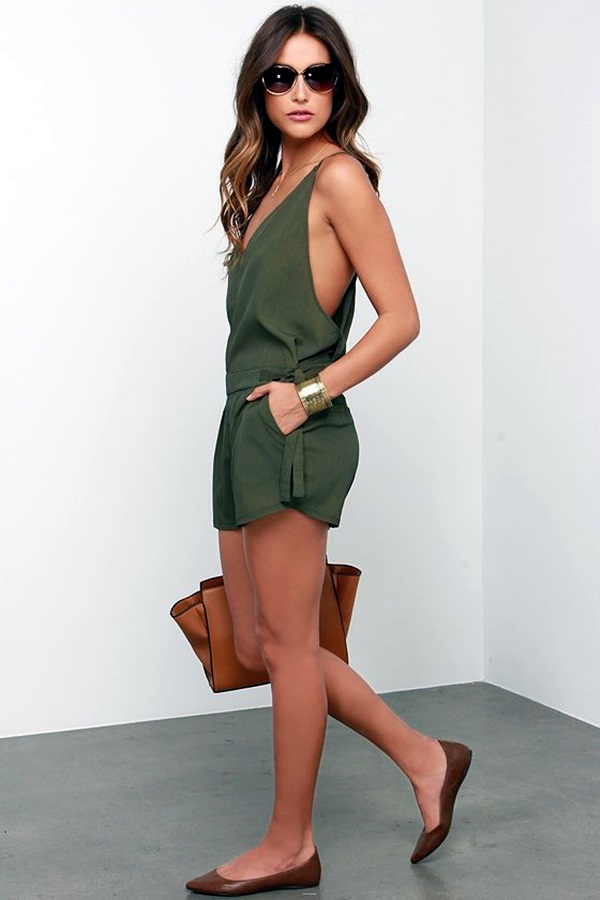 Surely, even the sunset won't able to steal the charm from you! For the light evenings, you need to pair your olive green romper and black shoes. A small hand clutch or carry bag is also enough to completely accessorize yours looks. Go for little or no jewelry. Being simple will pay you better! You need to plan and execute your thanksgiving outfit ideas appropriately without leaving any room for mistake, Right!! Keeping this in mind we came up with some great thanksgiving outfit ideas. 
Flamingo print is for the sophistication!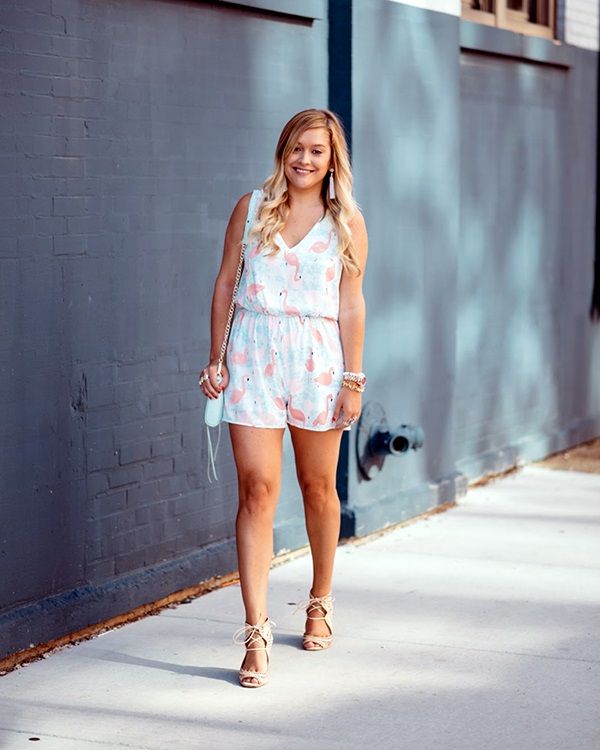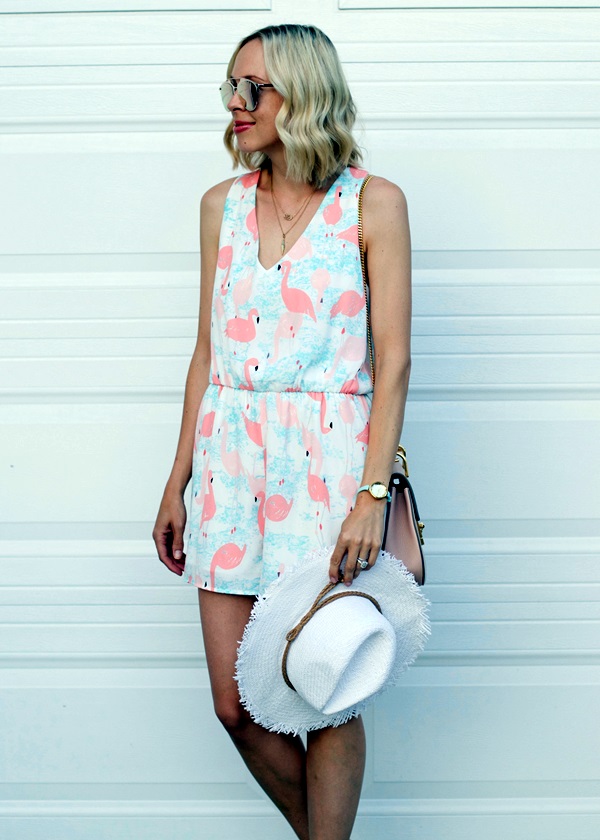 Off course, you need sophistication at times as well! Opt for gorgeous cum sophisticated flamingo print romper in black and white. Get a nice clutch and pointed flats for yourself in order to justify your looks!
Snakeskin romper is surely eye-catching!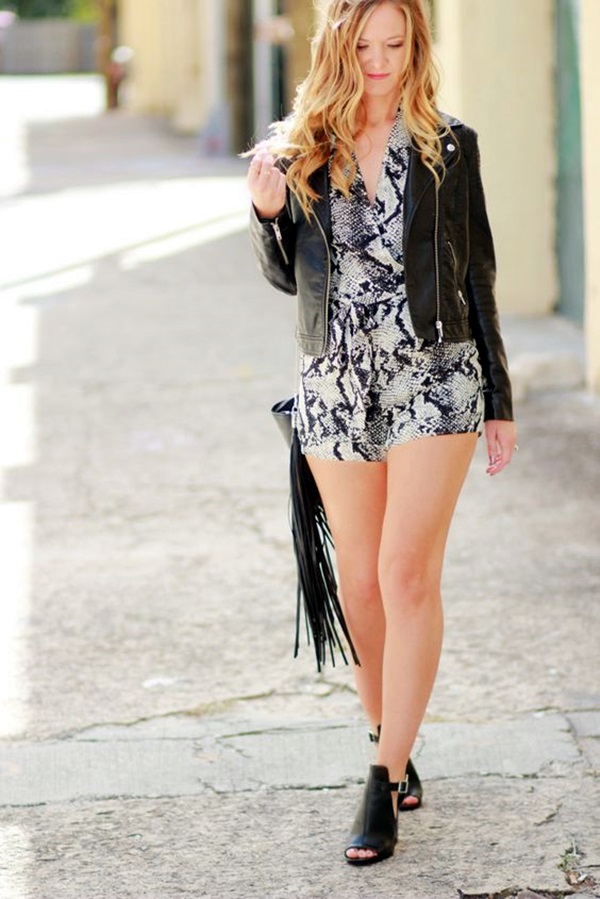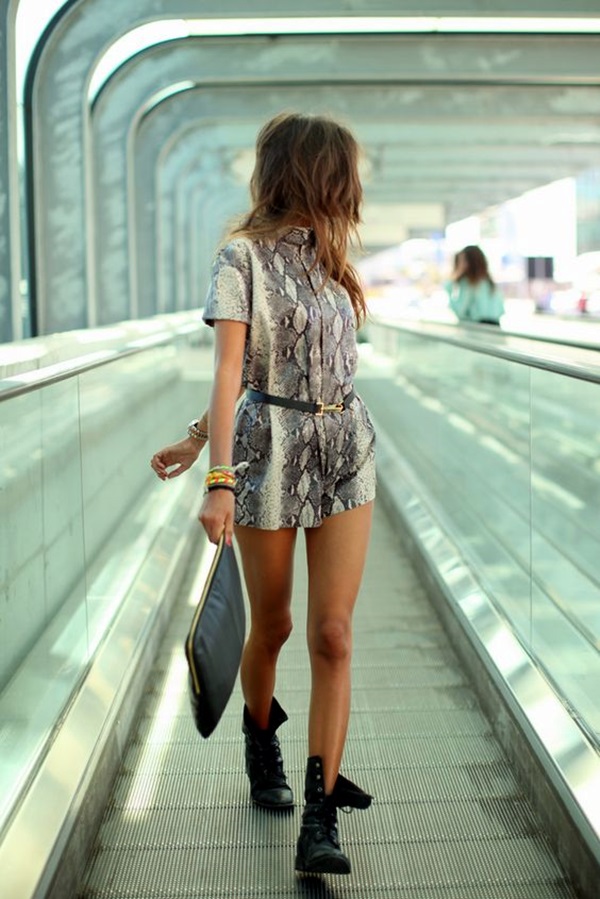 Yeah! We know you need such romper outfit ideas which will spread charm! In that case, snakeskin patterned romper is purely striking and a delight! Add a leather jacket and metallic high-heels if you're going to a party! This is something bold and pretty at the same time!
How about Black Crochet Romper?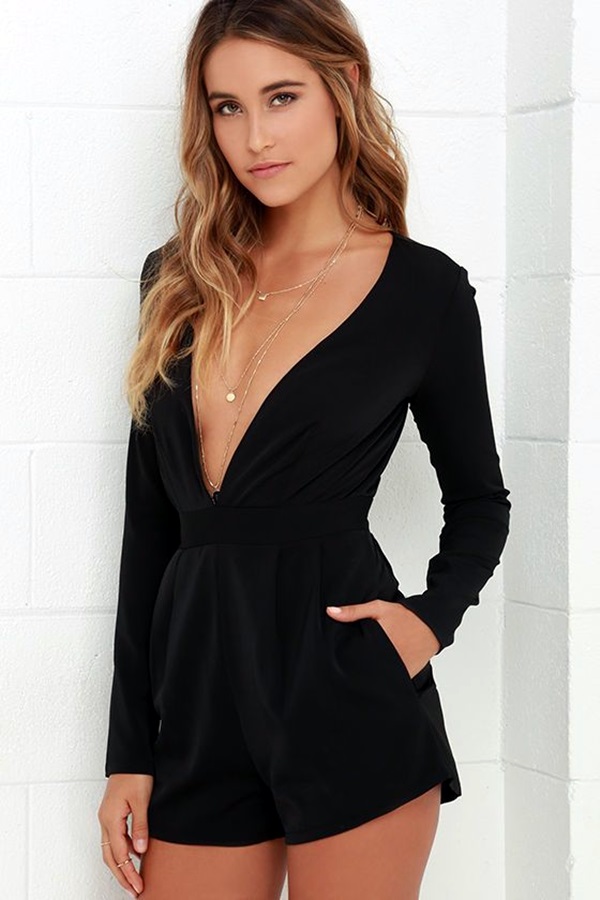 Now, that's what you'll call as adorable and chic-like! I'd suggest you ladies, to definitely give it a try at least for once! If you're dressing up for the dinner-date with your man, trust me he won't take his eyes off you if you wear black crochet romper! It's a rare combination of soberness and charm. Get it today if you don't own it yet!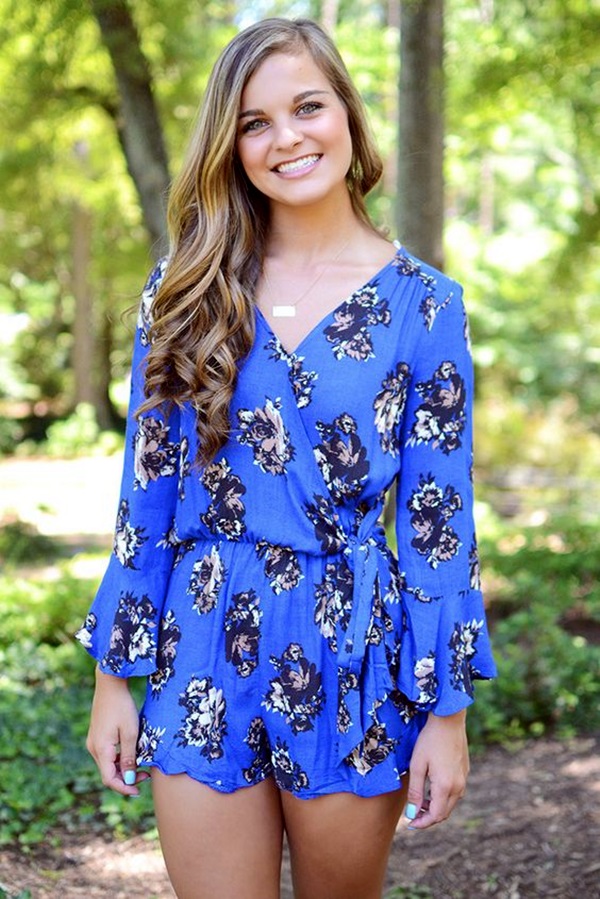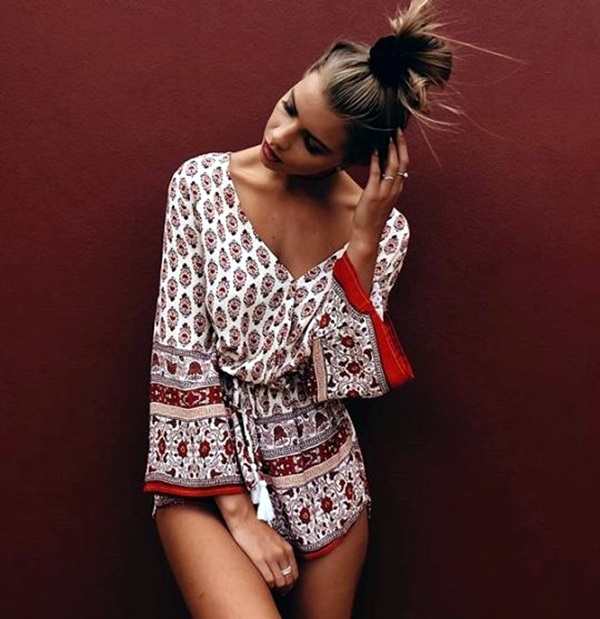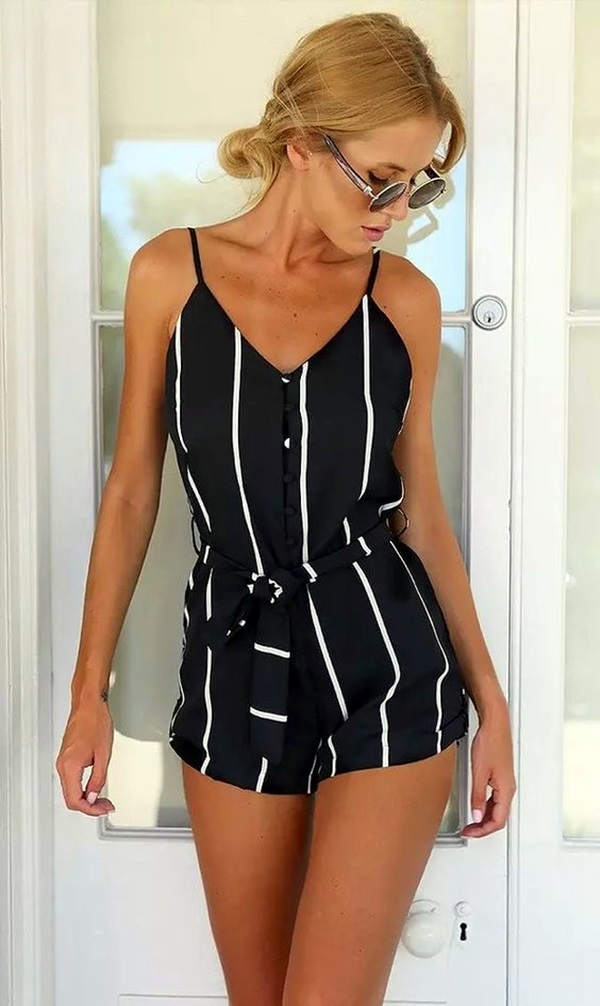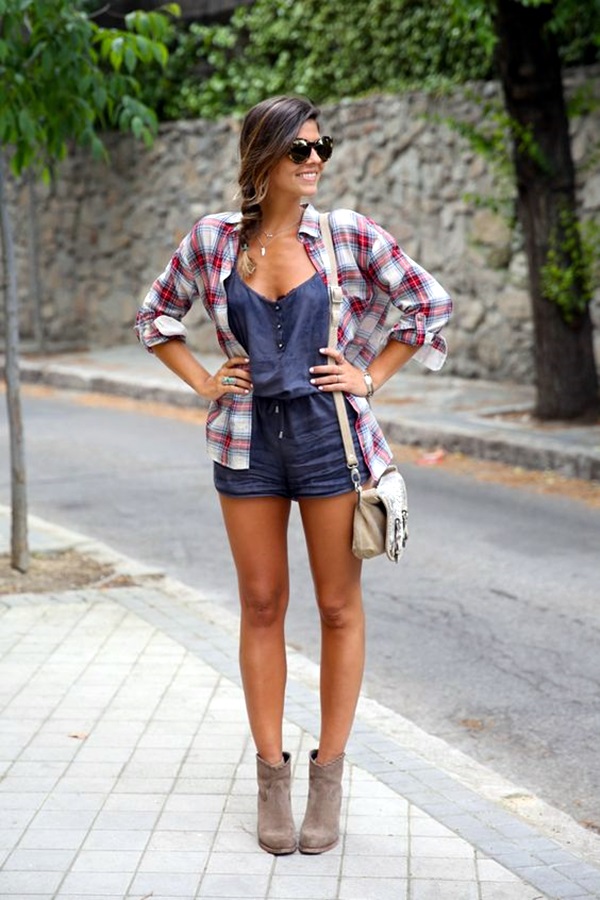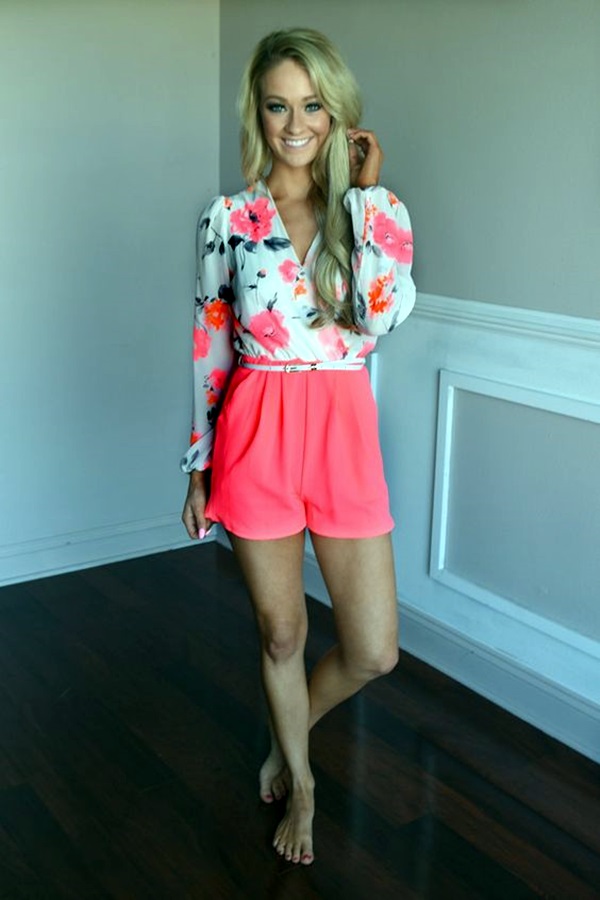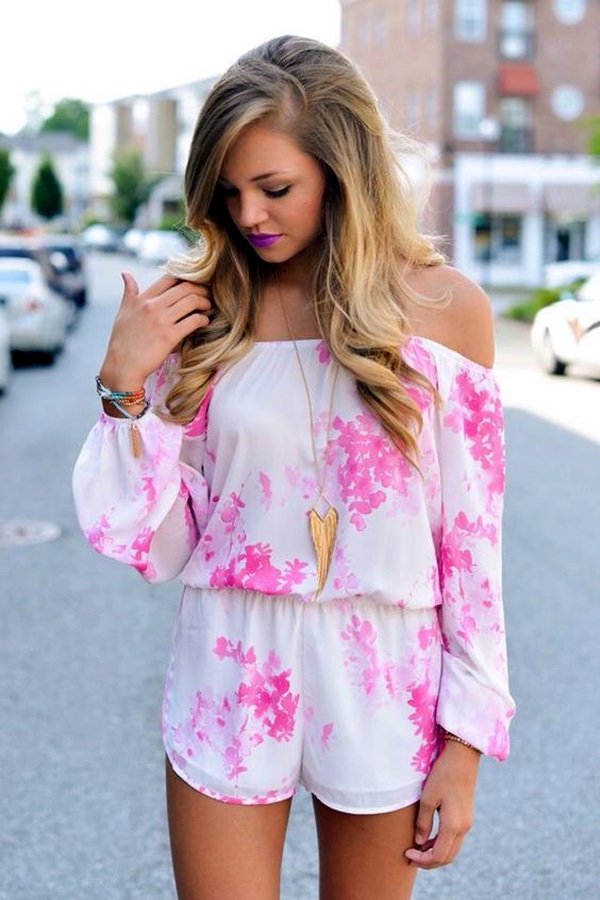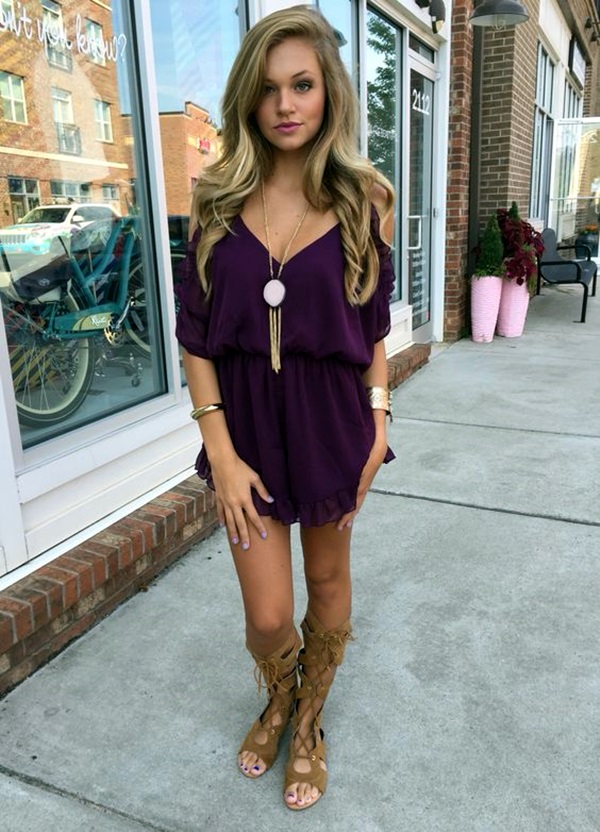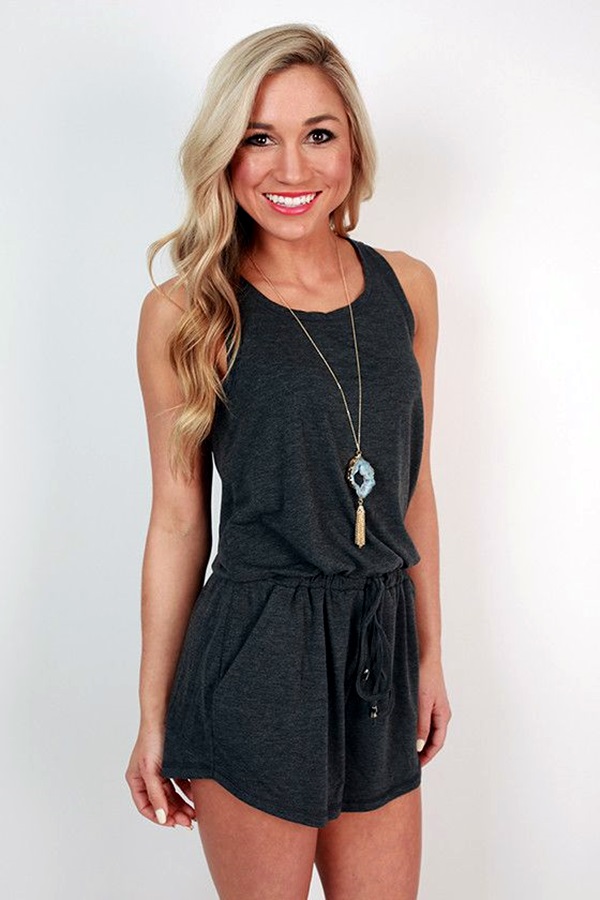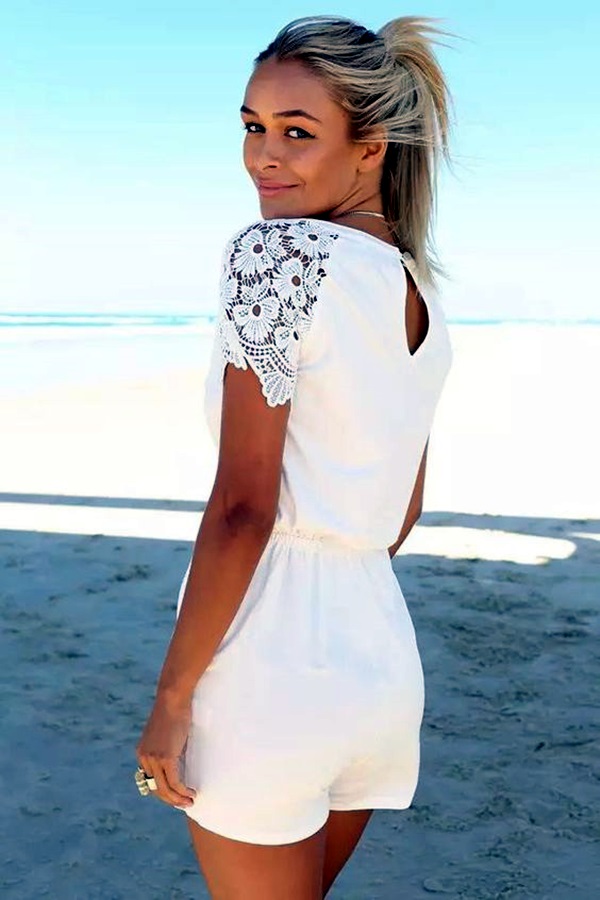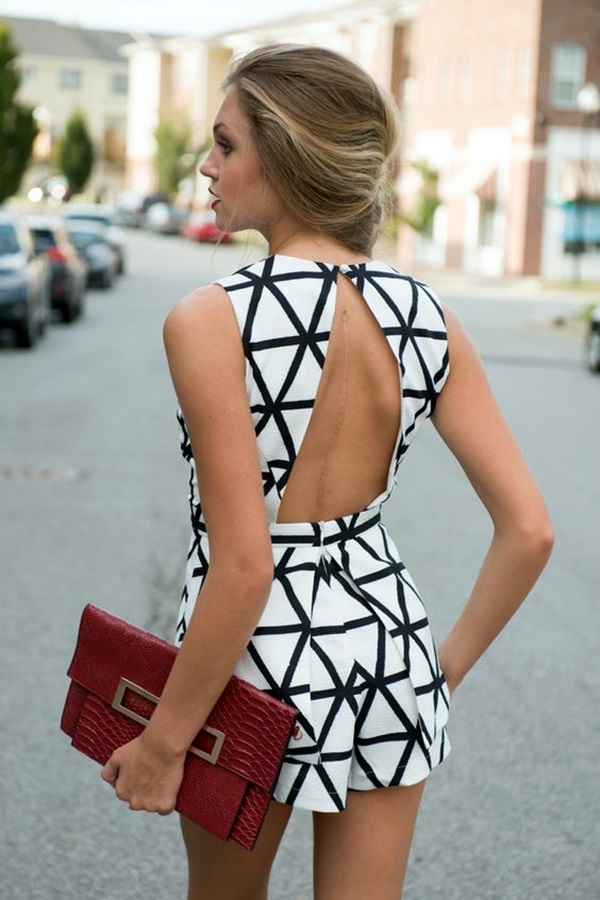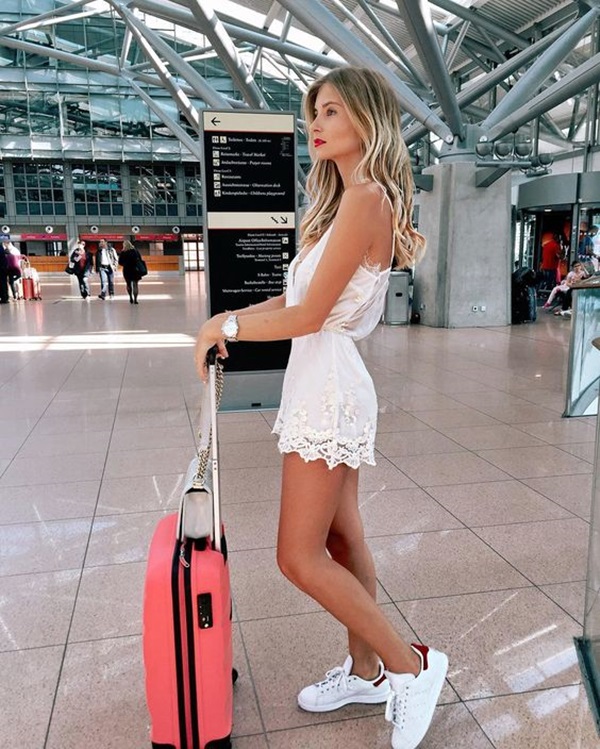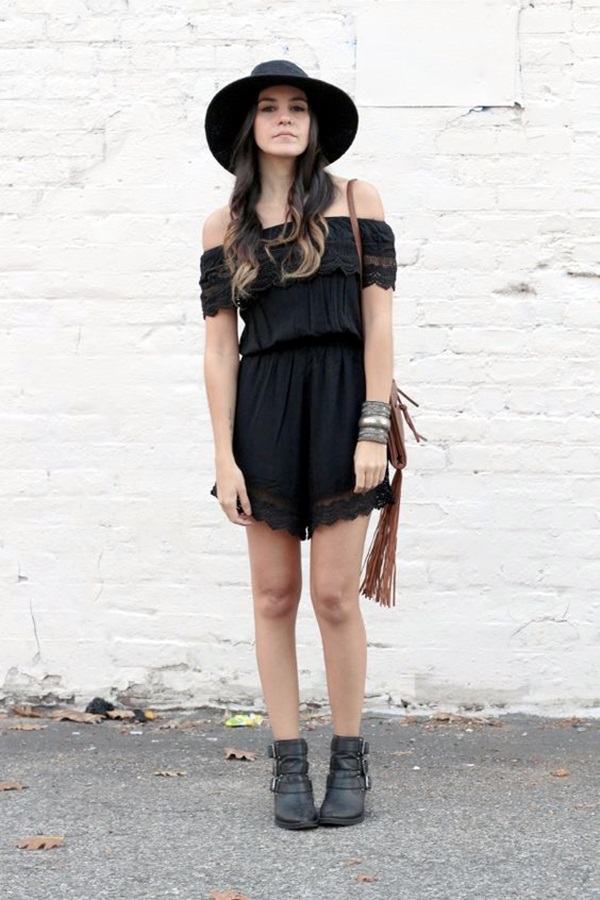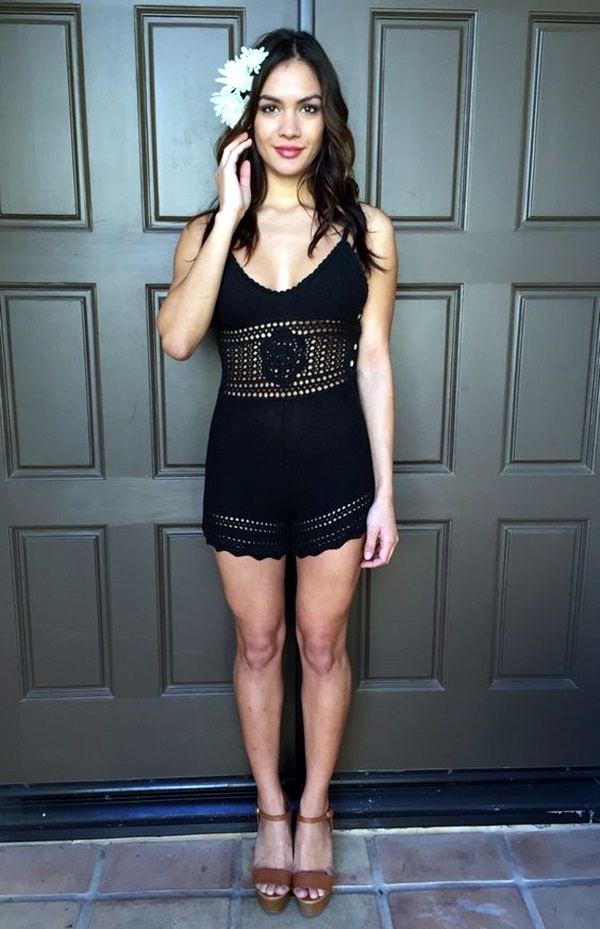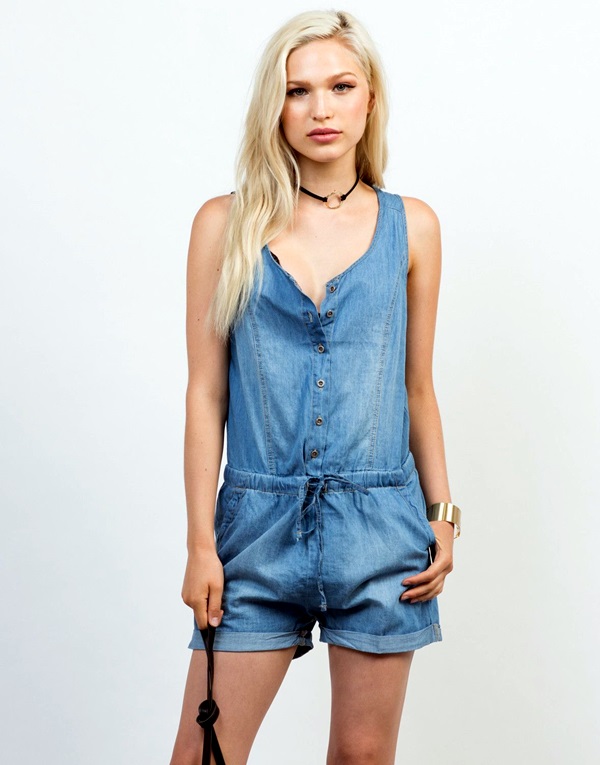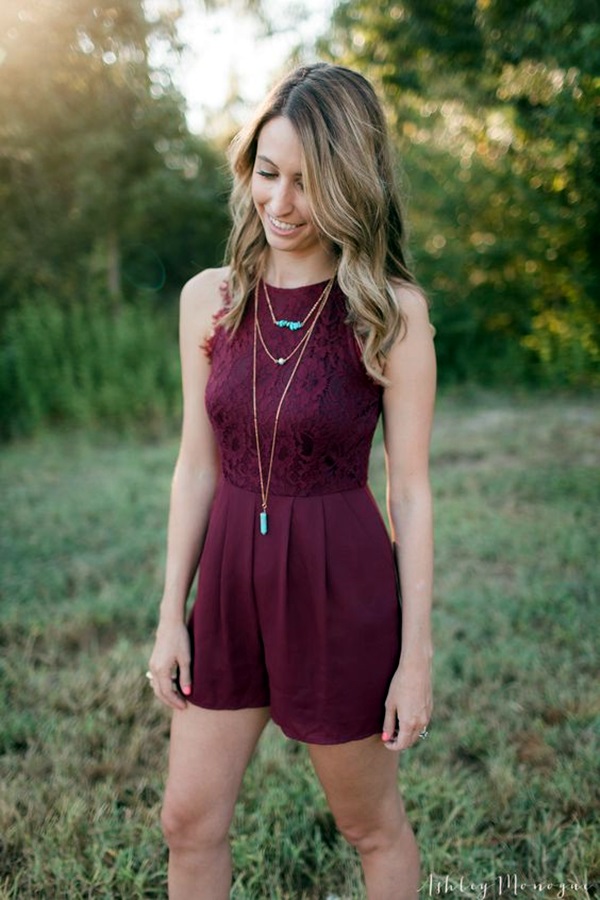 Remember Folks, we said that you'll surely be happy to read this. And we can see that grin on your face! We care for you ladies so why we won't bring best of the ideas for you? Take my words and thank later!