Wearing military outfits is not merely restricted to army personnel. While it's true that the uniforms have their own value and under no circumstances, should anyone muster the courage in causing any disrespect, there are exceptions to the rule when a dress is styled that way. Here are some of the best ways to wear cargo pants this year! In other words, the military clothes are not exactly the uniforms of armed forces, but made more stylish to suit the requirements of many.

A cool thing about wearing these jackets is its ability in layering, which makes it more suitable to wear during the late autumn or spring seasons. Here are some tips and rules to wear military jackets.
Rules to Wear Military Jacket
The casual look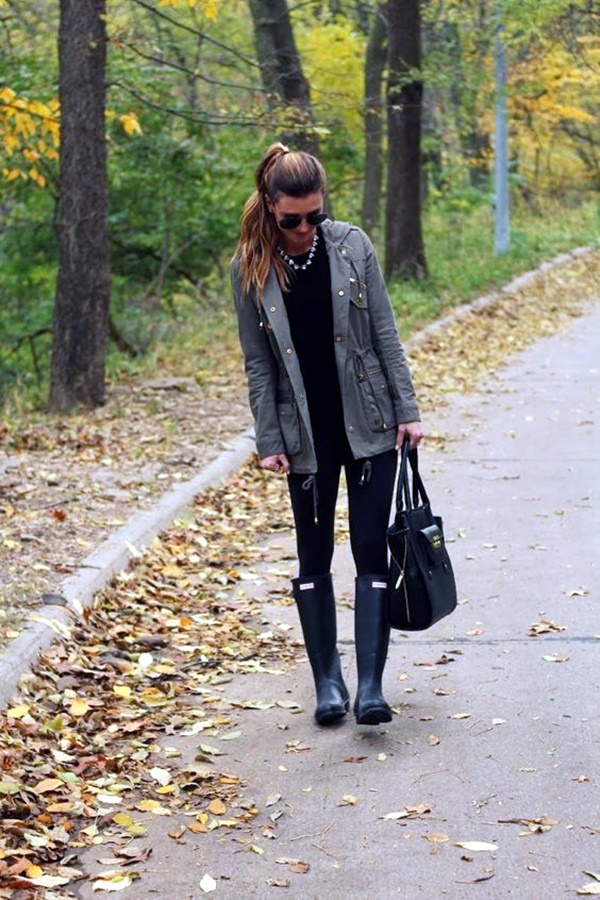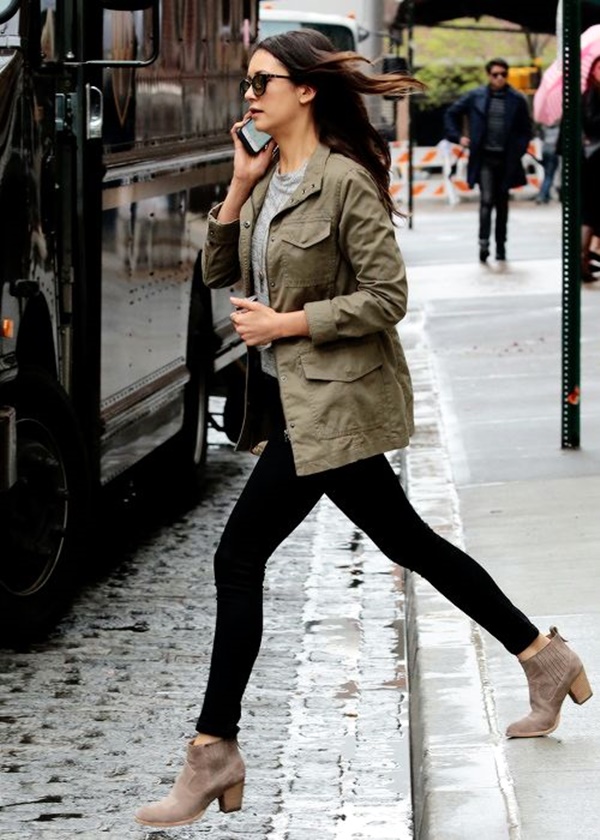 While most looks are causal and simple, a plain white tee (not the concert or graphic ones) paired with a pair of cuffed jeans or slim fit pants and sneakers can impart a drastic makeover if you add the military jacket. Women look stunning in the plain ones, while those desirous of something bolder can try the many shades of green in the jacket.
Colorful stripes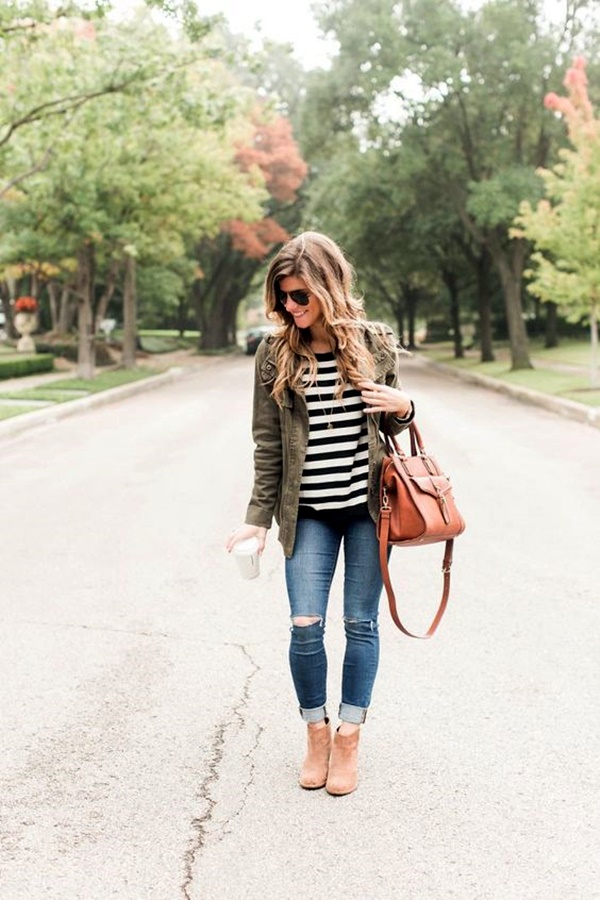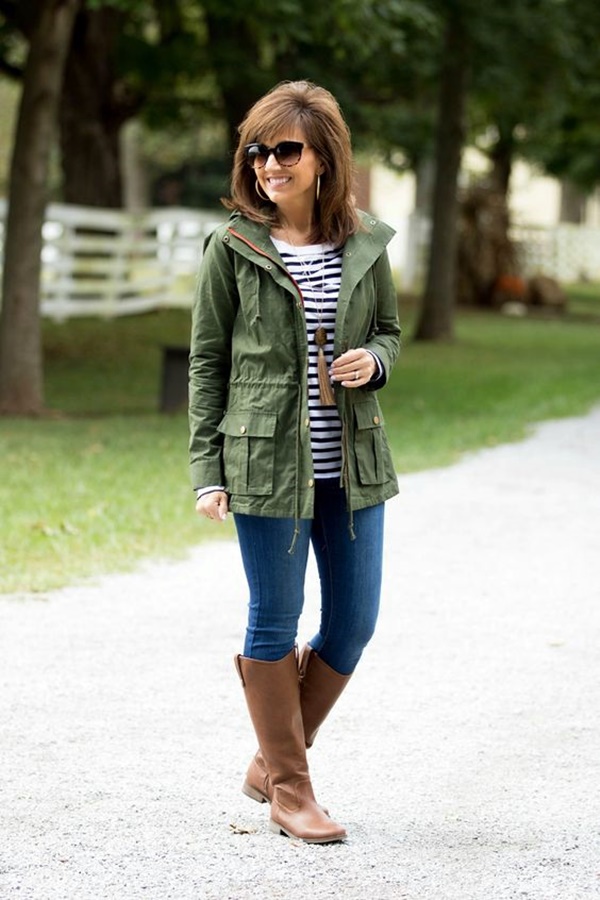 How about going a little further and wearing some stripes underneath the jacket? A short dress or a simple tee with either the horizontal or vertical prints or even the diagonal ones can change the very look as and when you slip into the jacket. This time, steer away from the sneakers and opt for pumps or high heels.
The Boho chic style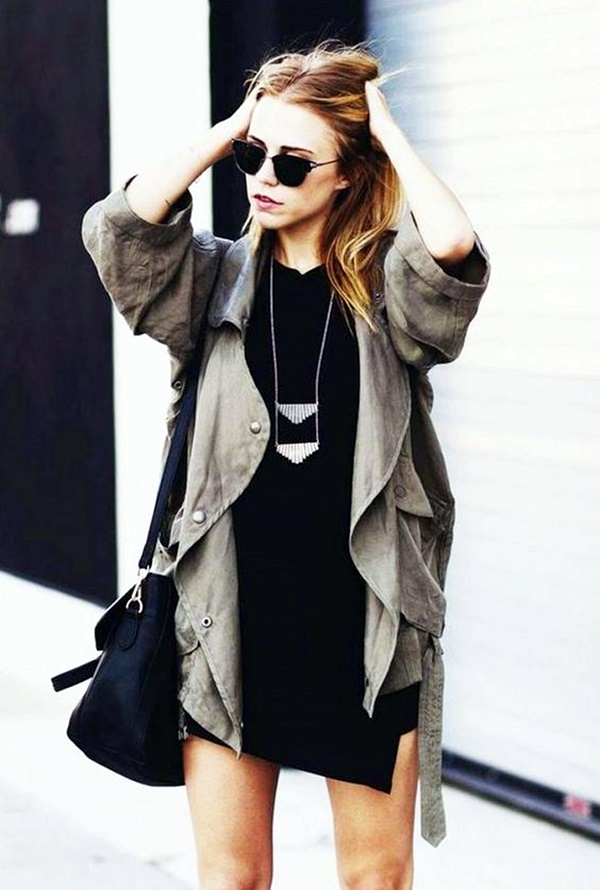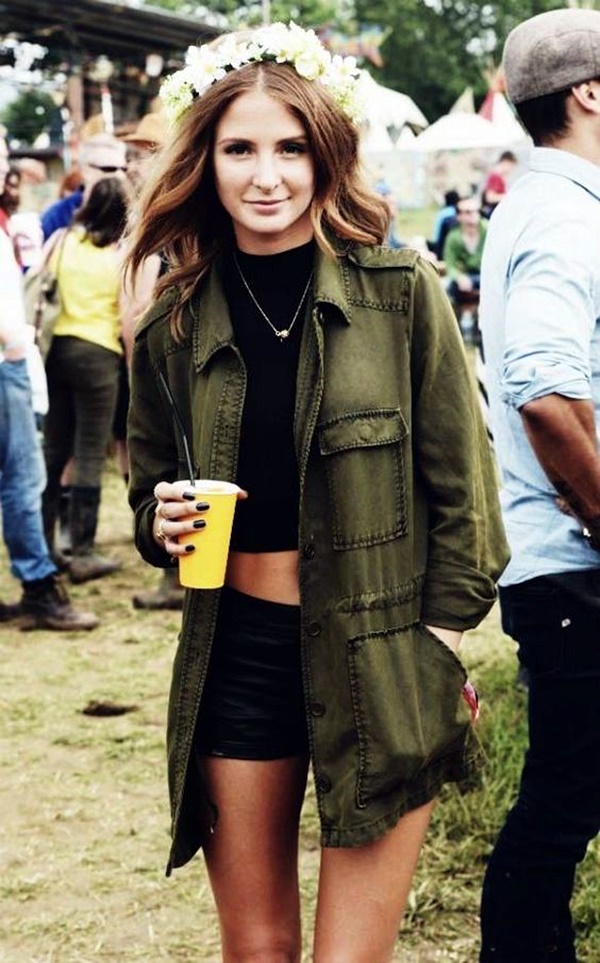 It's said that plaids and military jackets are a match made in heaven! You have to try the look to get overall feeling. A boho checked shirt tucked inside ripped jeans, suede boots and the military jacket cuffs rolled till your wrist- need we say anything more? Chunky bracelets and a tan sling bag would complete the look. Though, it's a bit tricky to style this men's fashion item but still we present some of the best and most versatile ways to wear a tweed jacket!
Pairing of opposites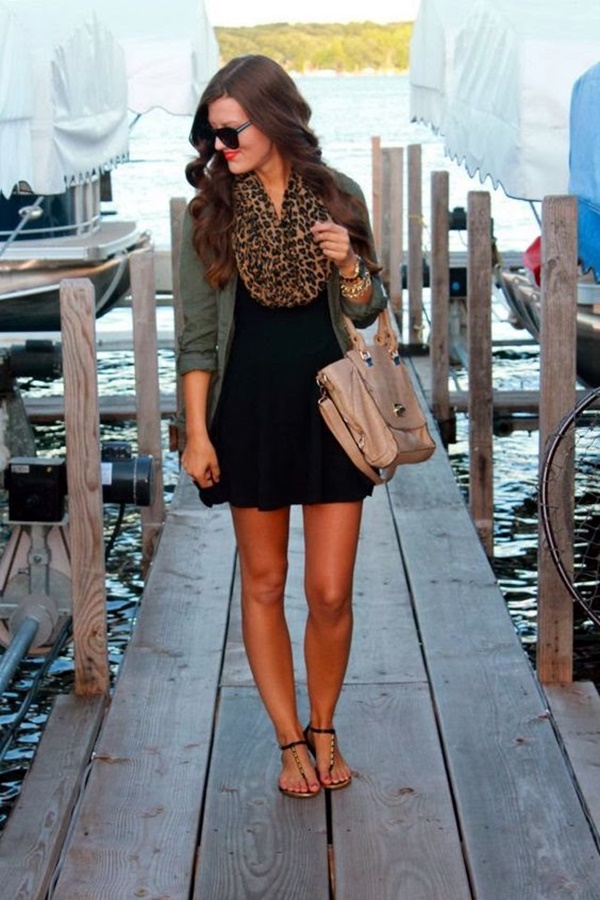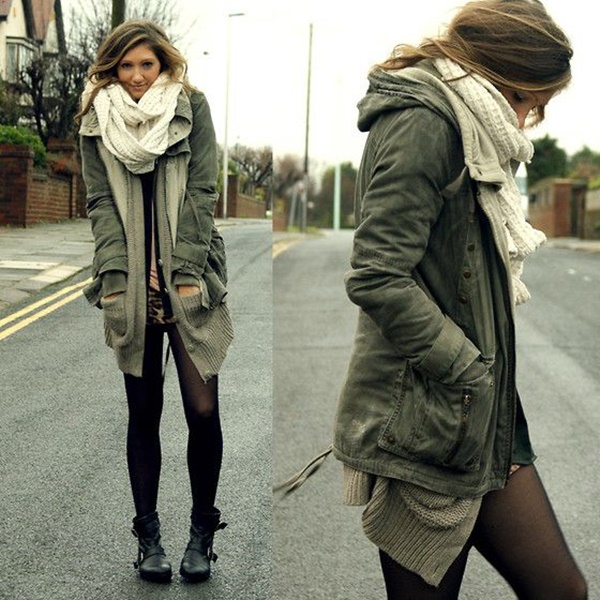 In fashion, opposites attract as much as in real life. One simple look can be styled with your military jacket that can get you the whole day for various purposes. Wear a feminine bling top, your straight fit pants and of course, the military jacket. Keep your look simple for the day and go for ankle length boots with another layer of black cardigan to enjoy those bonfire nights.
Replace top with fall/ floral dress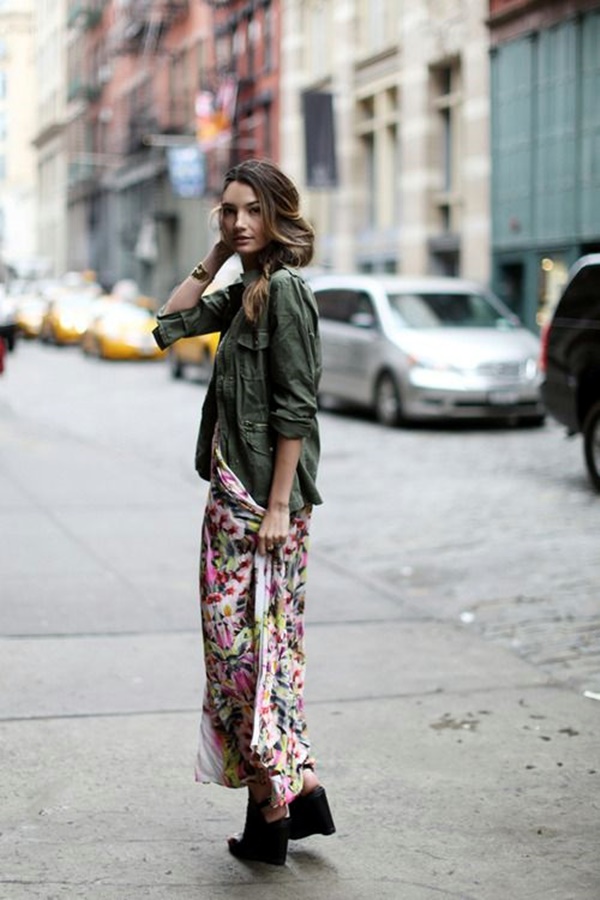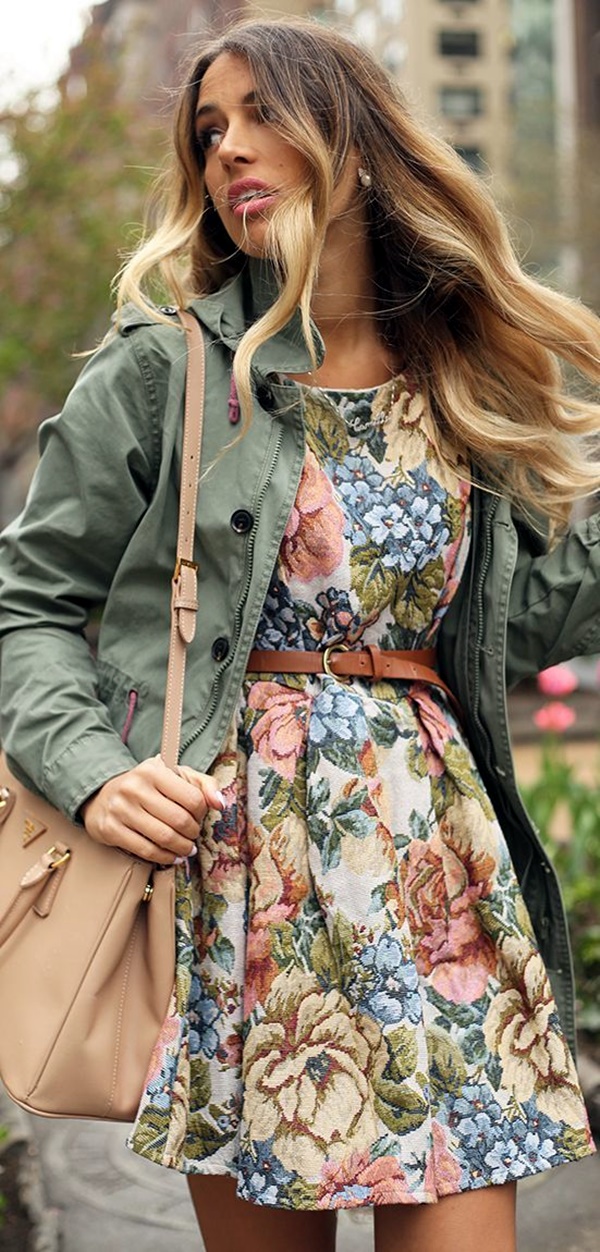 The next morning after a night out can be scary. Wearing the same top or shirt can give a bad impression, so you might just be different in a fall or floral dress and extra chunky accessories.
Maxi skirts and dresses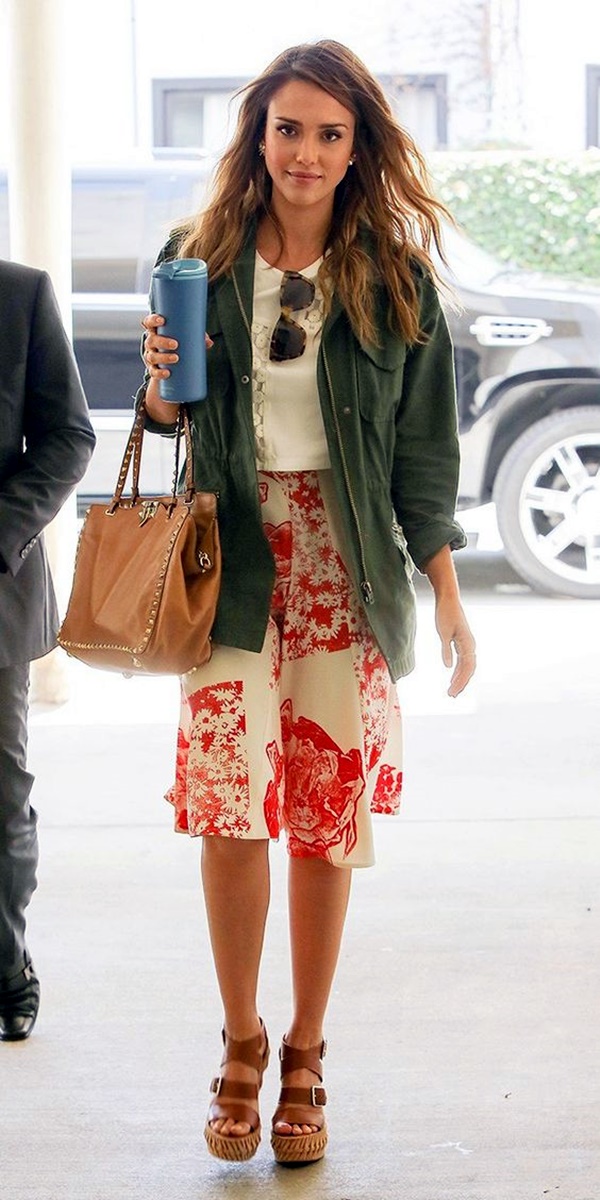 Now this one will be the most unexpected of the lot! On chillier days, step in style in your flowing gown in sheer or lace and a series of chunky neck-pieces. And if you thought the military jacket will prove a failure, we dare you. Try the look in super black shades. Do you also want to rock one of these big sweaters this winter? Today, we are presenting new and stylish ways to wear your cardigan this season.
Interesting dresses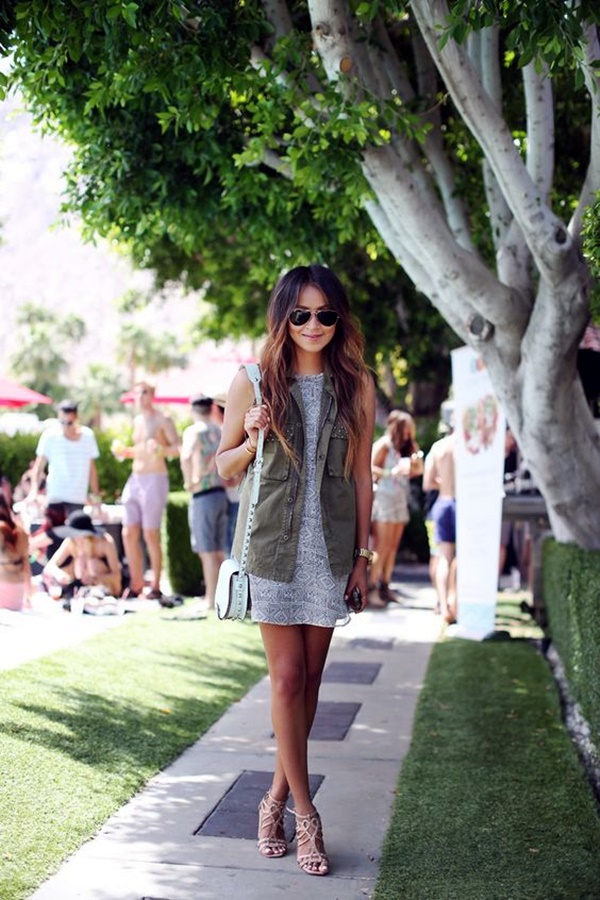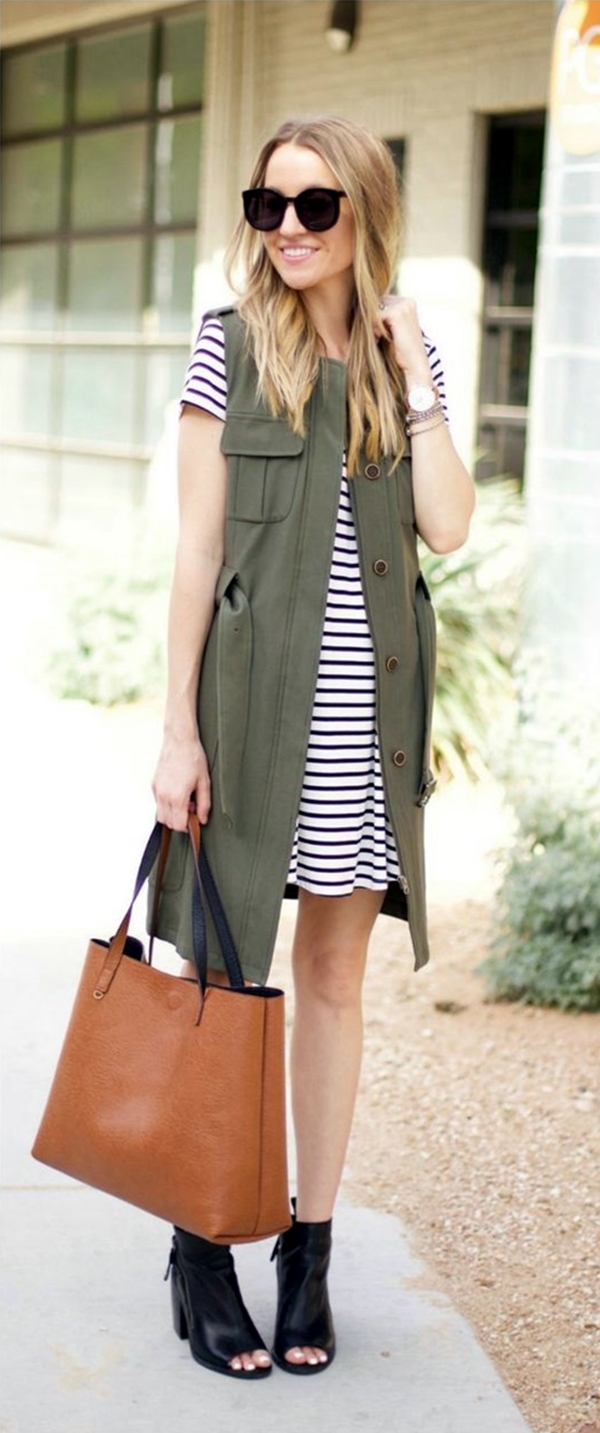 A simple black dress or something more girly, like a floral printed one can look marvelous once you know how to wear a sleeveless military jacket and a belt over it. The contrast created by the look is simply awesome, especially if you choose to wear a belt over it. Or just skip it and try some leather sleeves to create a unique look.
Leopard printed shoes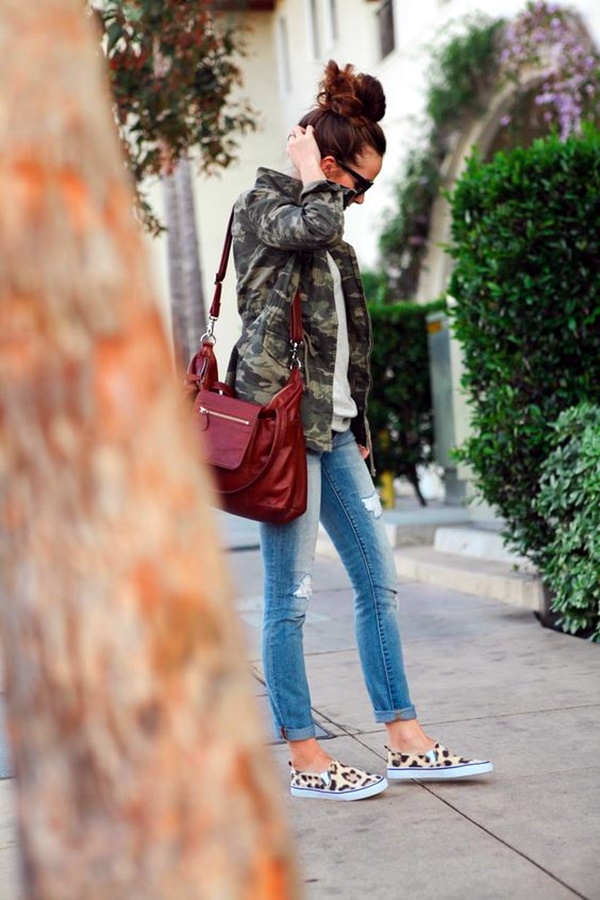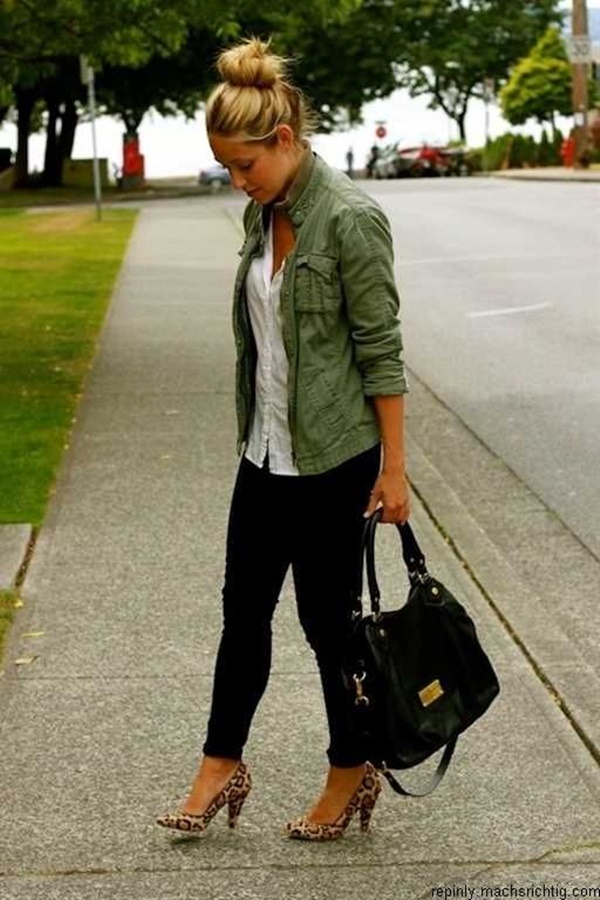 There's nothing like teaming up a trendy military jacket on a white or striped top and good leopard printed shoes. The look is fairly new and even the plainest Jane can appear like a million bucks porting this style. Keep a check on the accessories, or else you might lose out on emphasizing the heels.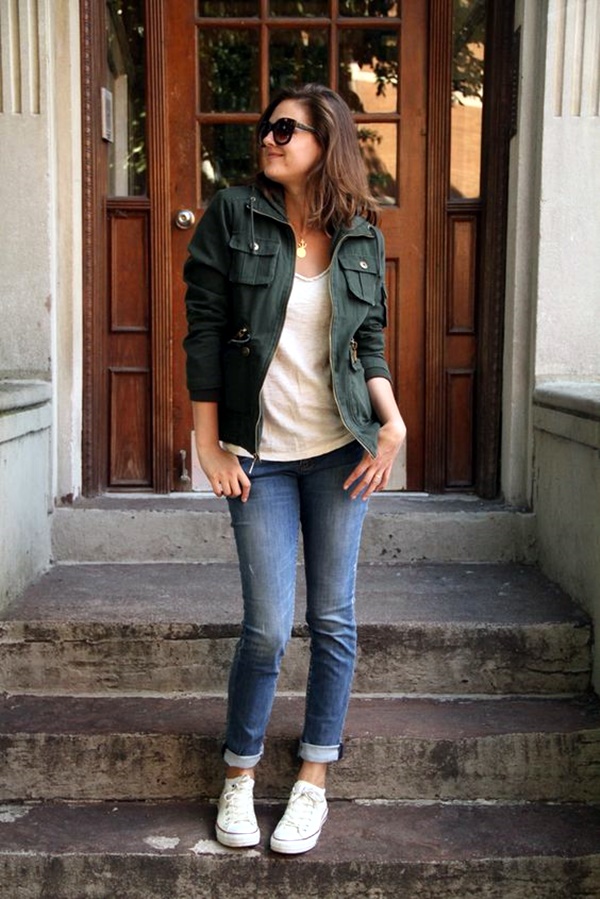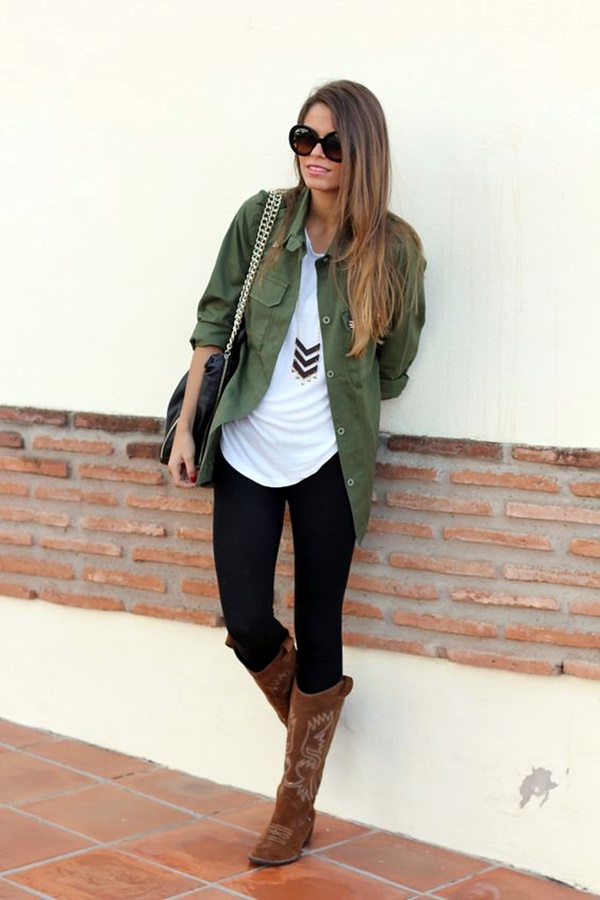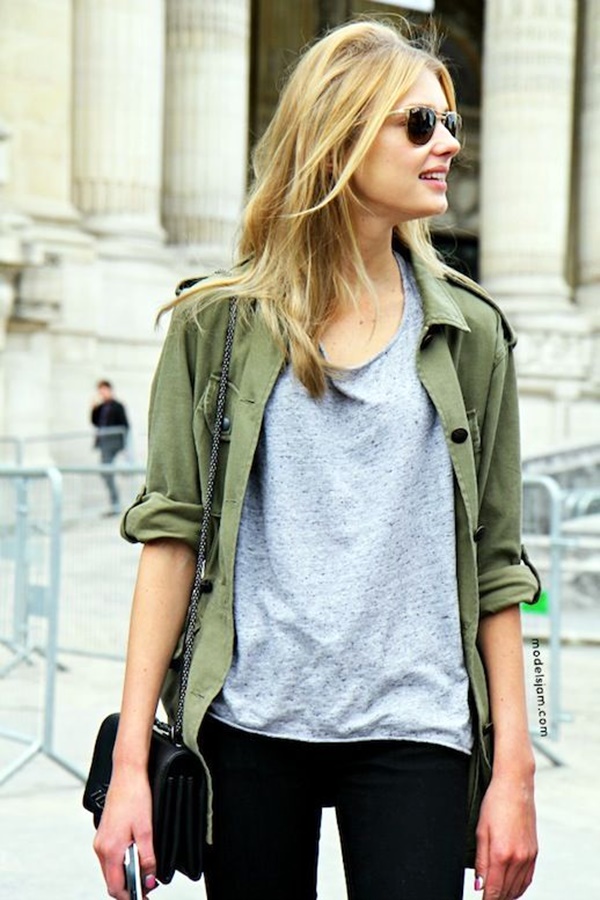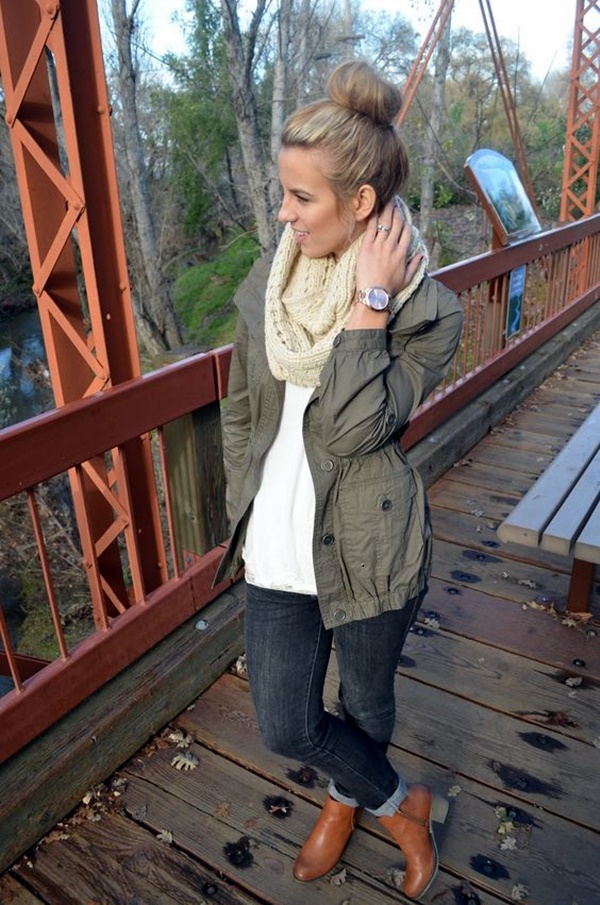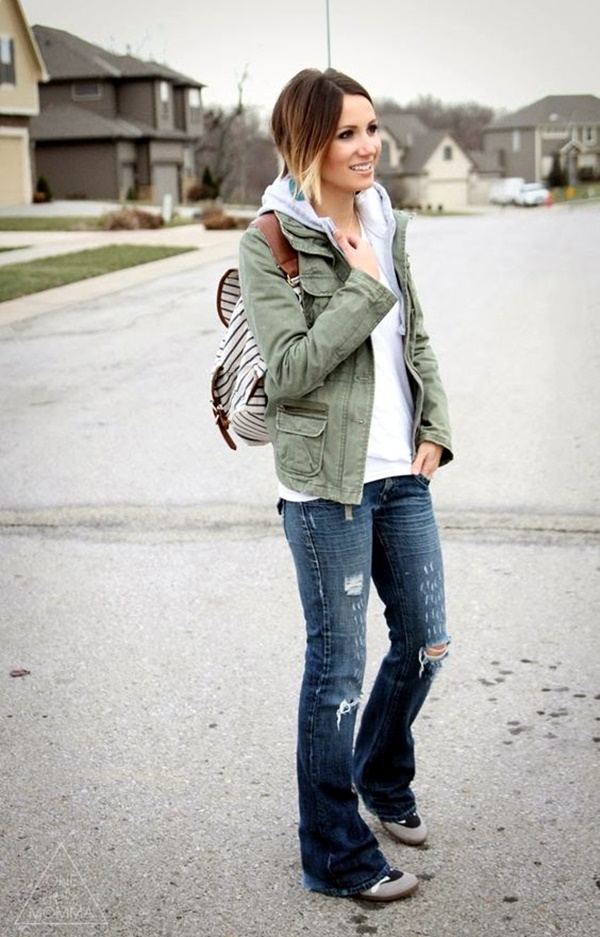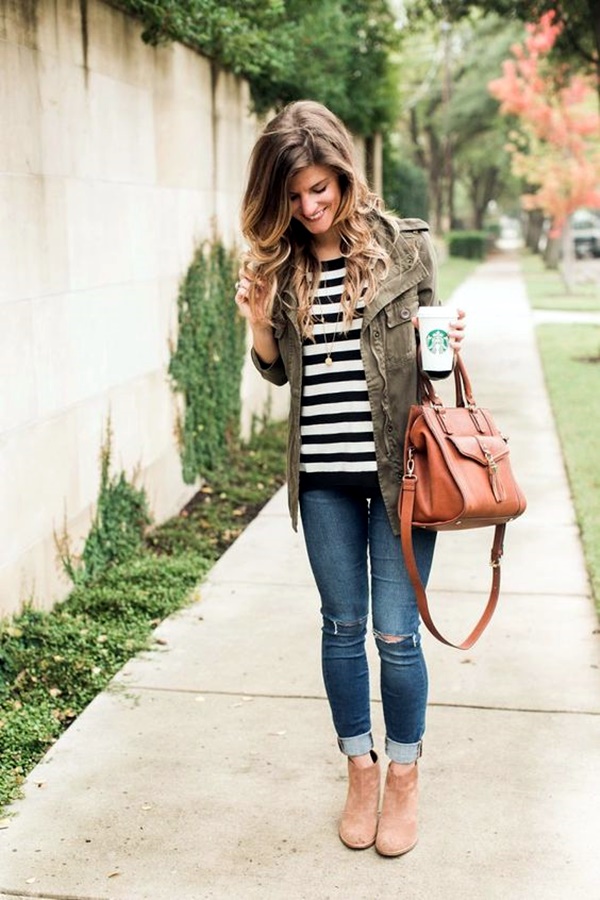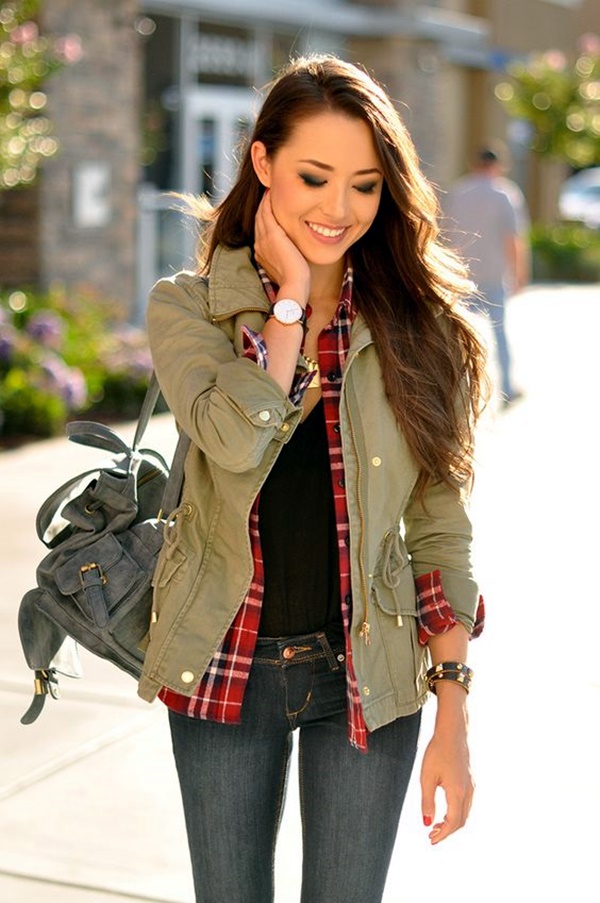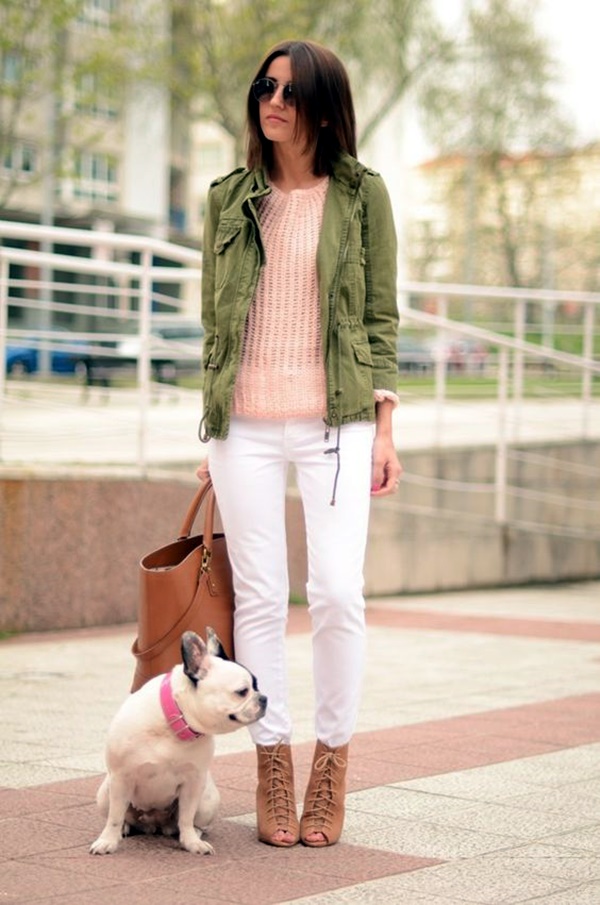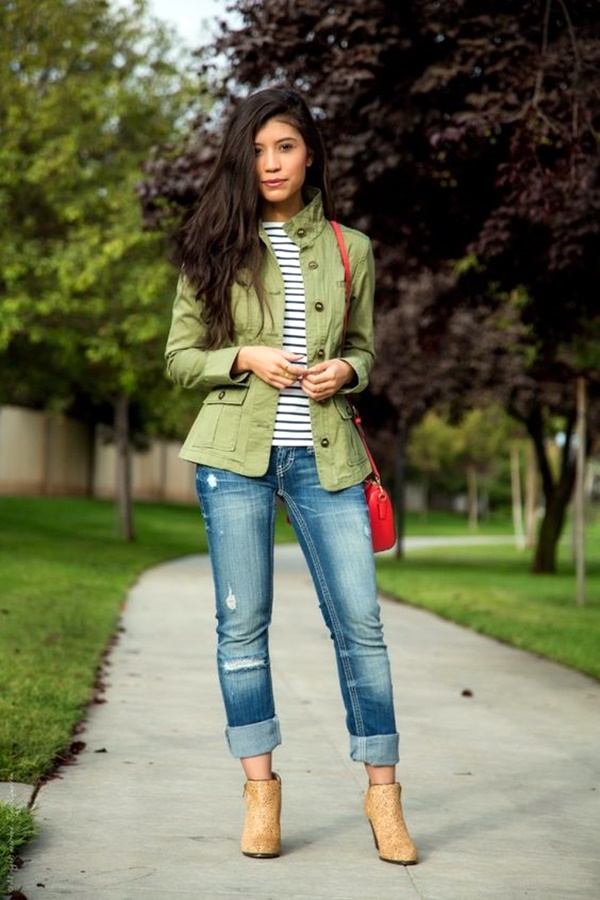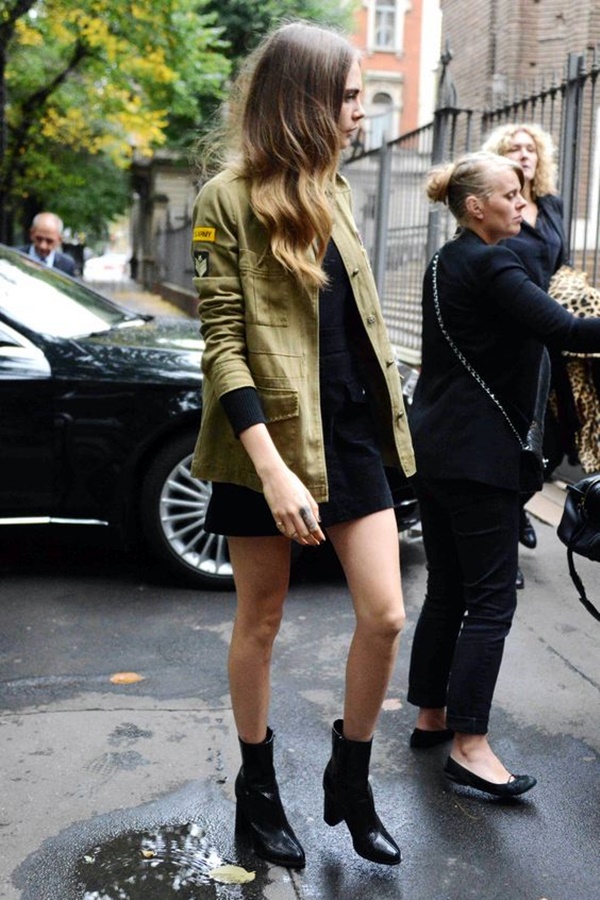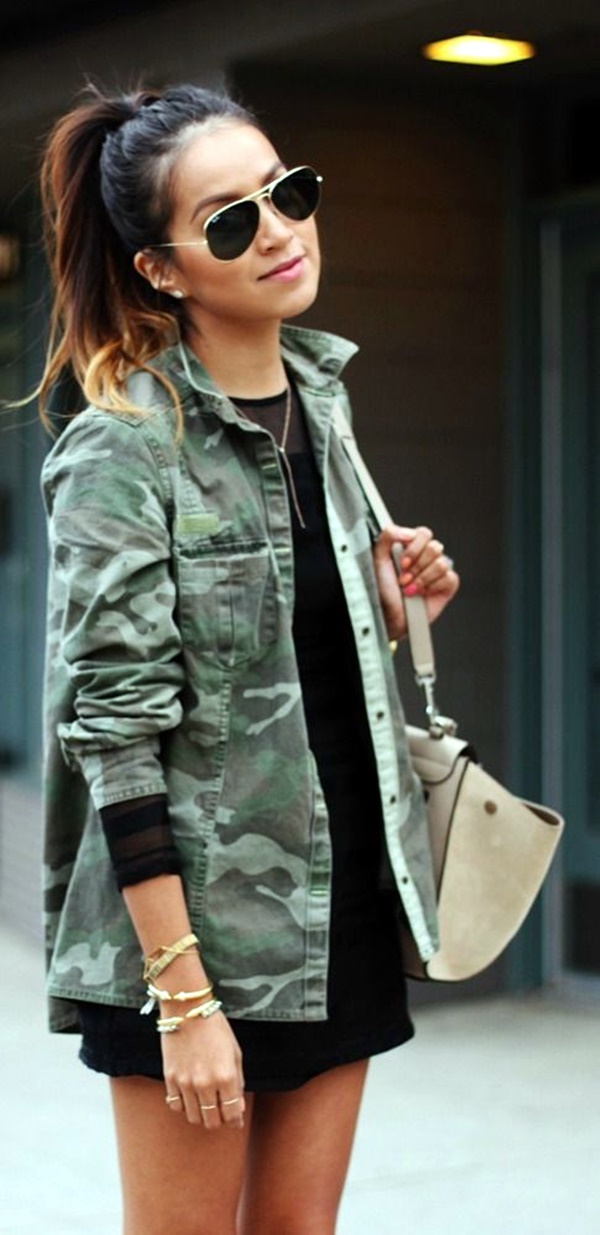 There are endless ways of appearing chic and classy wearing these super trendy jackets. However, you need to keep in mind the rules to wear military jackets and keep experimenting.