Everyone has to agree that some or the other way we always like to party with their best mates or their friends whether it be a day planned to hang out or a night out after a bad breakup!! Yes baby it happens to all of us! You just want to look lavishing to keep your ex jealous with the party pictures you will be uploading over facebook or instagram. This achieving this you must wear the trendy costumes may it be the cocktail party or the casual day out. The outfit suitable for such events are the Sequin Outfits which not only look appealing but will also make your ex to draw attention towards you!
Nowadays it has become usual dressing style for the women in the modern society be it any age women. No matter what, your personality would shine through whatever types of outfits you wear. Pick the dress you feel suits you as a person who you are and rock it! Are you looking for more attractive, innovative and fashion-forward chic prints to try instead of floral patterns this summer? Than you must check these out!
Sequin Outfits
Sequin Skirt & Tee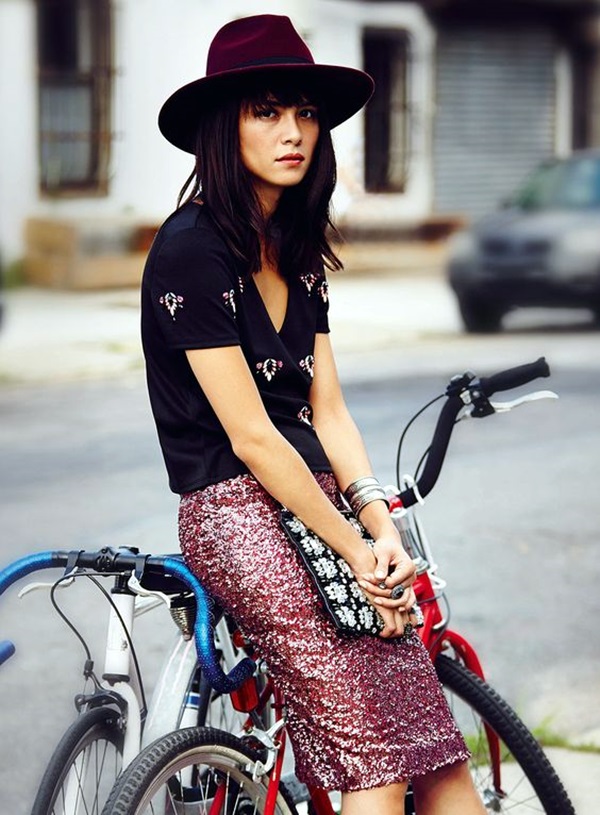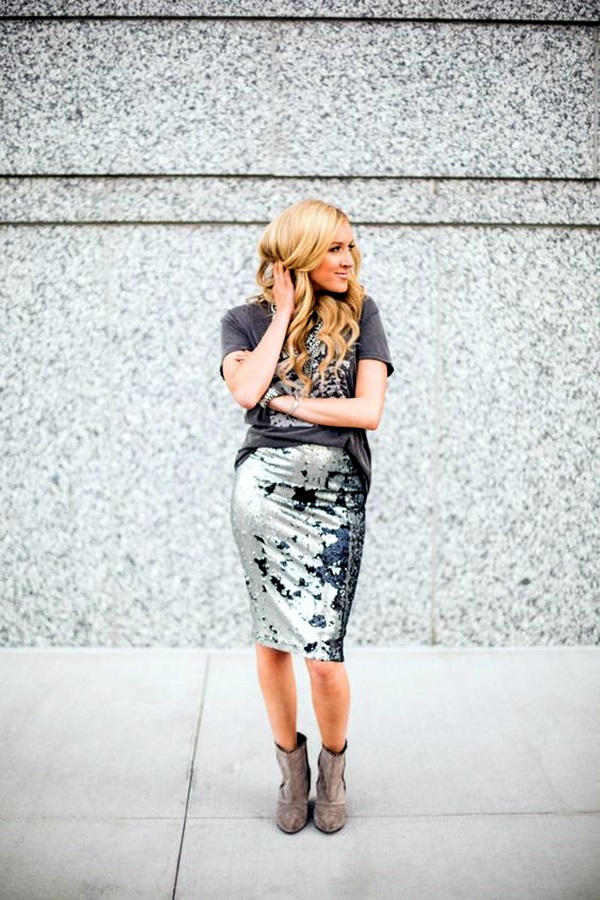 Don't let others choose it you should grab it before anyone can. Skirt is probably the most fancy dress to look attractive in. You will always look fascinating. They are the simplest style with the skirts being fitted to the body at the waist or the hips and fuller below. With an added design on the bottom you would look colossal. You don't want to give the impression you're boring, do you?
Sequin pants & red heel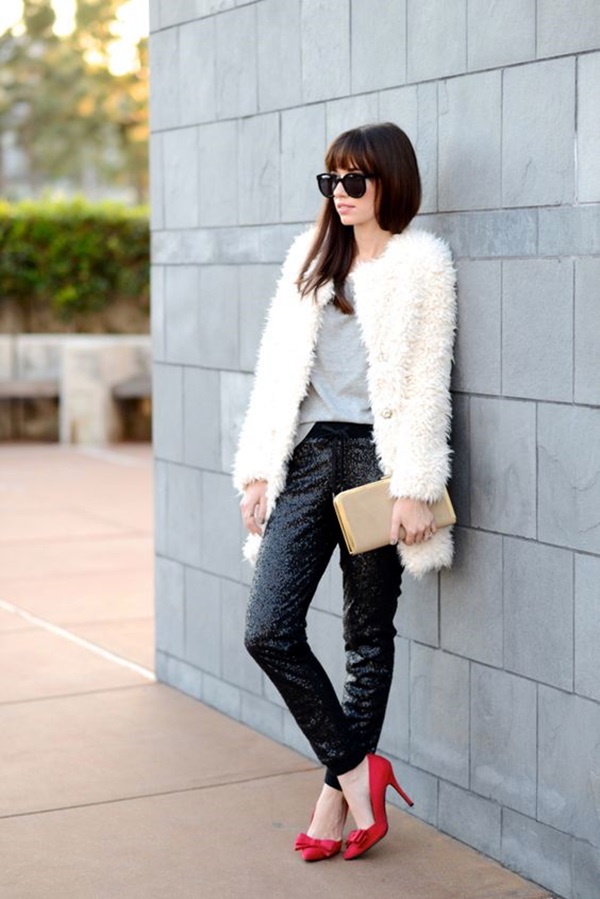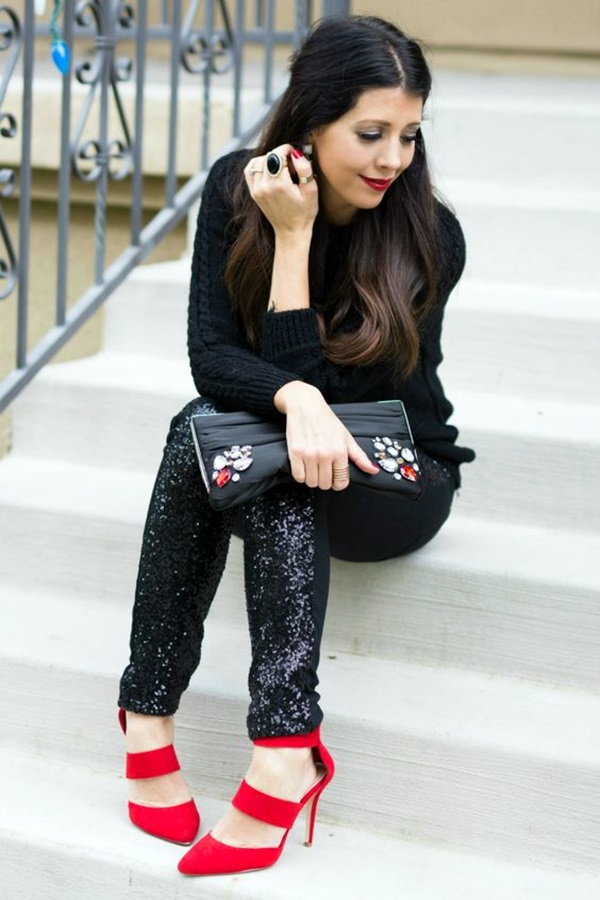 The ordinary style of wearing pants and that's all. Yes you just don't want to show more to the people that would probably suit the way you think. Sequin outfits has an advantage that they look graceful than ordinary ones. Not the black or white but the red heel which is probably that colour boys are attracted to and would attract them even at a good distance! Go kill them with your looks. Here are some cute skinny black jeans outfits that you must see.
Sequin top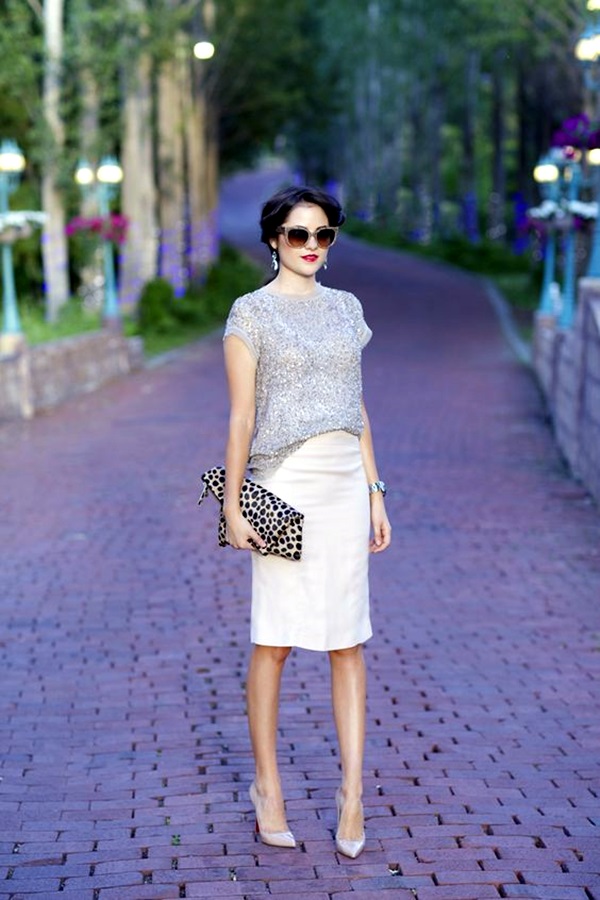 Many people are so attracted toward the look and features of the top. This top further stunning if it has beautiful clothing on it. Not only the top but you could also wear jeans and sneakers for more casual feel. You could have deep cut neck or the sequin turtleneck or a round neckline whichever you feel is the most suitable.
Silver sequined blazer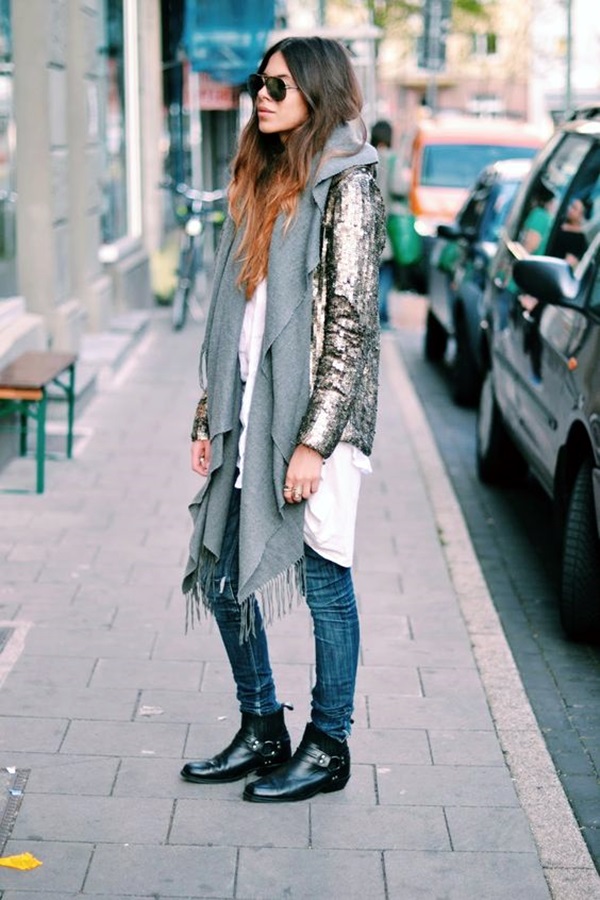 Not the blazer which you wear in the office for the daily meetings but the blazer which would normally attract someone. You could add on a t- shirt inside a blazer to look good at a party. One advantage would be when going to dance you can easily remove it, the blazer not the t-shirt!! And rock the party as you like it. If you are a working lady than you must be worried what to wear for work rather than formal, well don't worry we have some sexy business casual outfits for you.
Sequin high waist trouser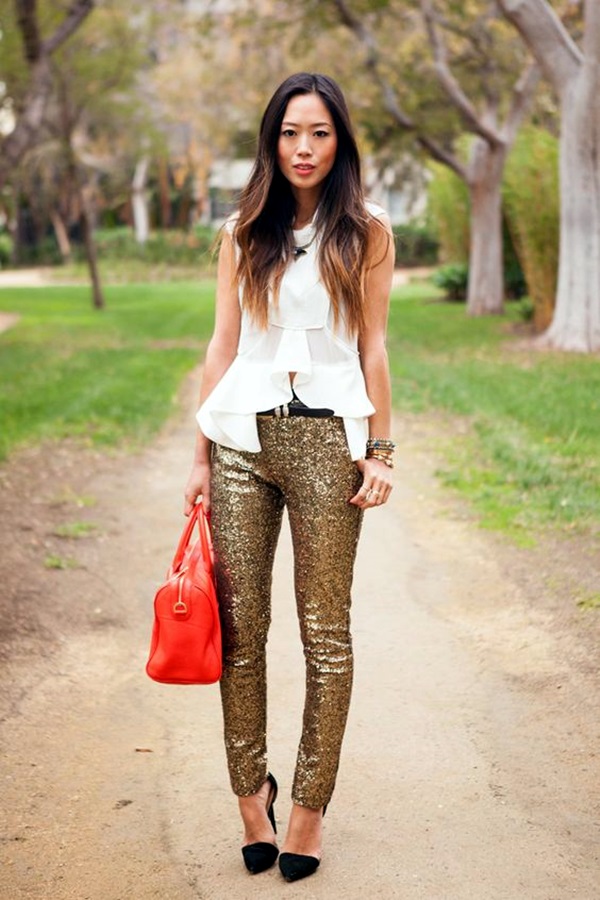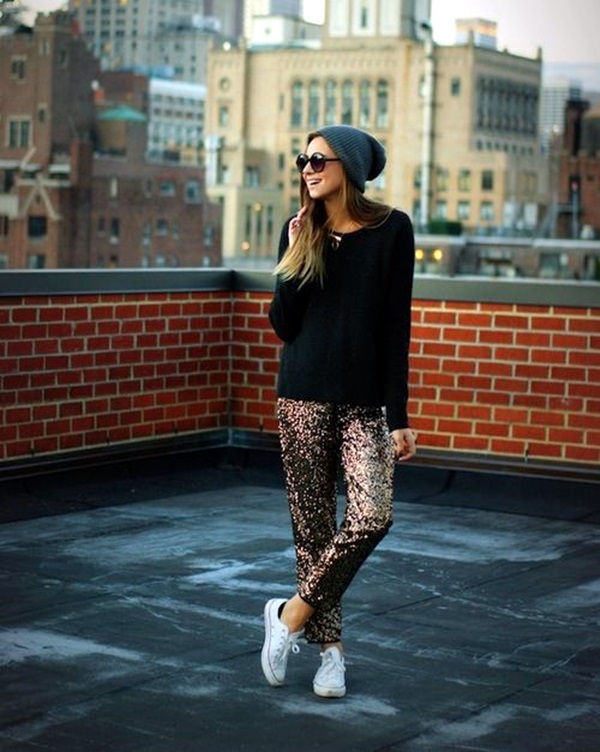 Don't complain us that we didn't tell you before. These trousers would not only look good but would also look like you have gained certain height i.e. it will make you look taller. Yes you read it right! These trousers with a sequin top would look attractive any day and not only that you could also make you friends jealous too.
Black Sequins & Distressed Denim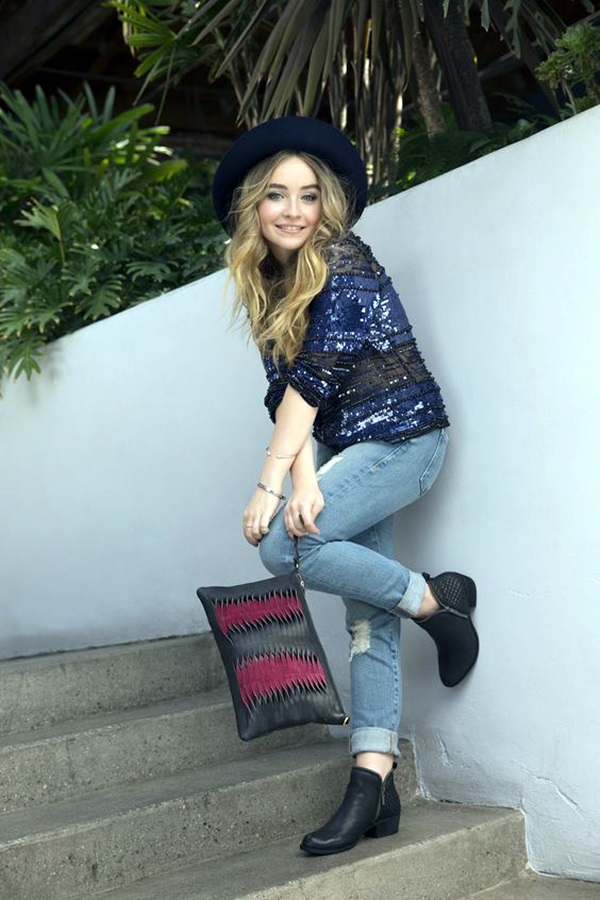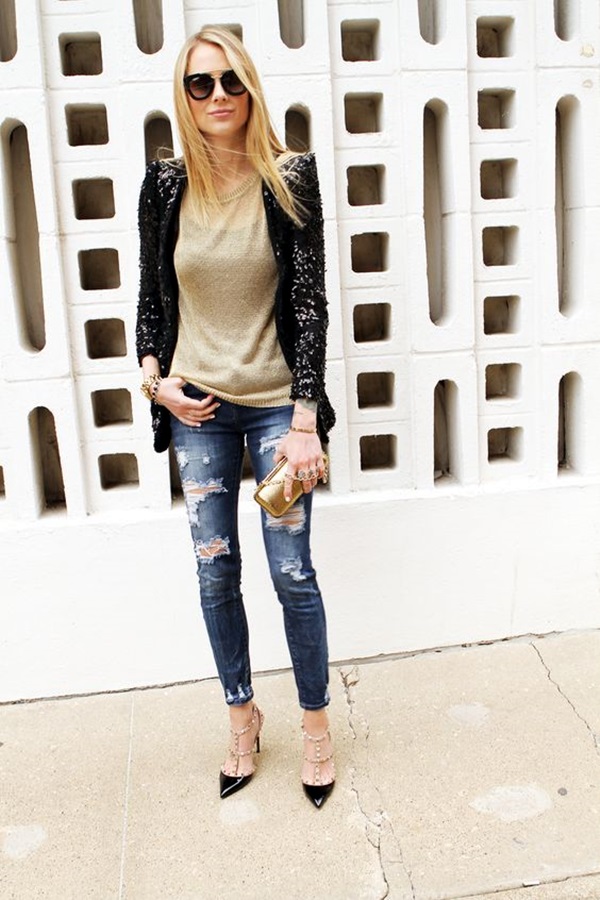 Black is the color for looking great. Just the sequin black dress with half sleeves and a round shaped neck is at last giving a perfect solution for the people to look pleasant in a party. You could add wearing blazer if you want wear a light wash slim fit jeans.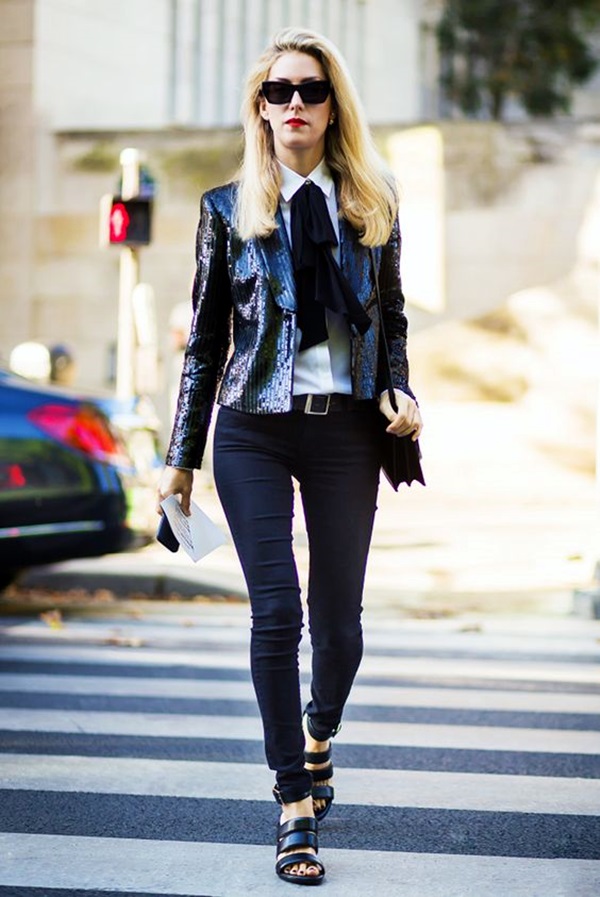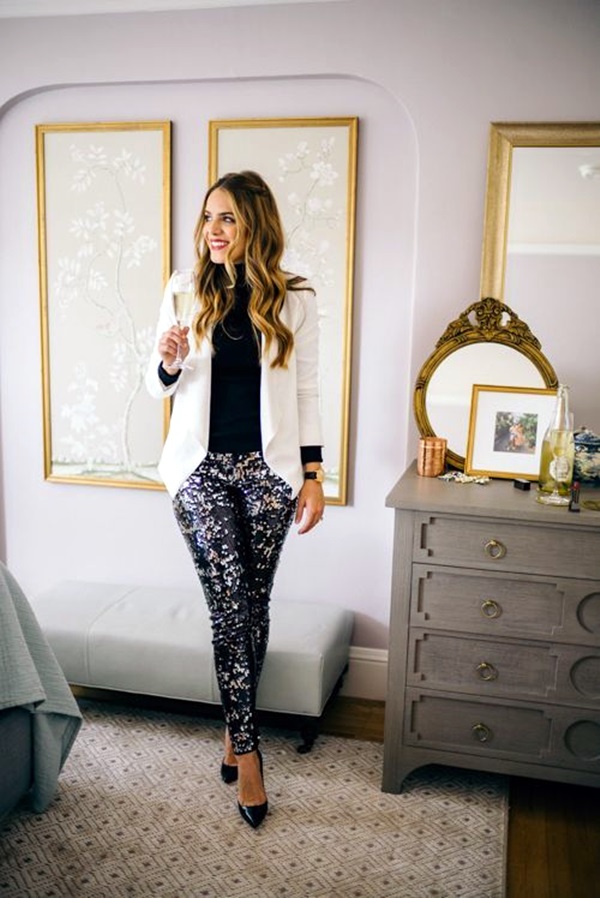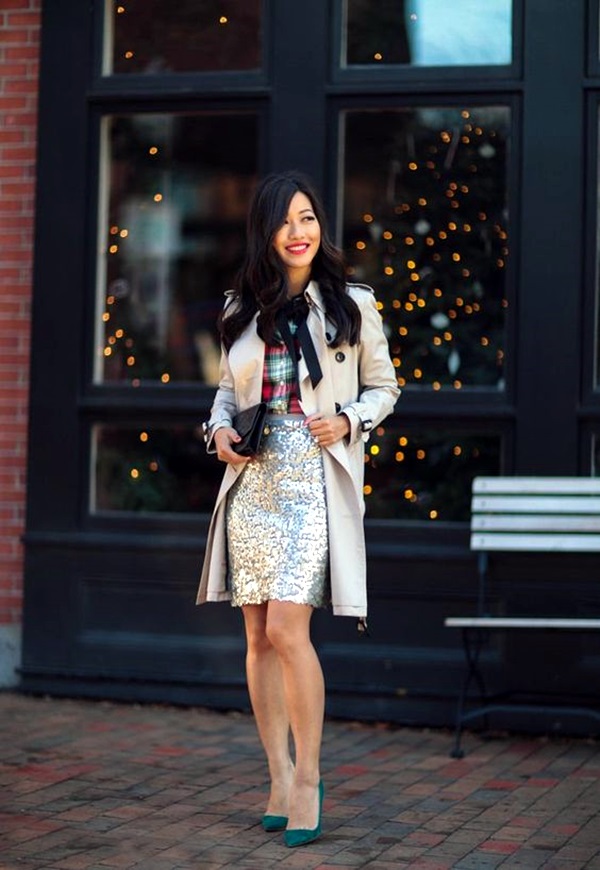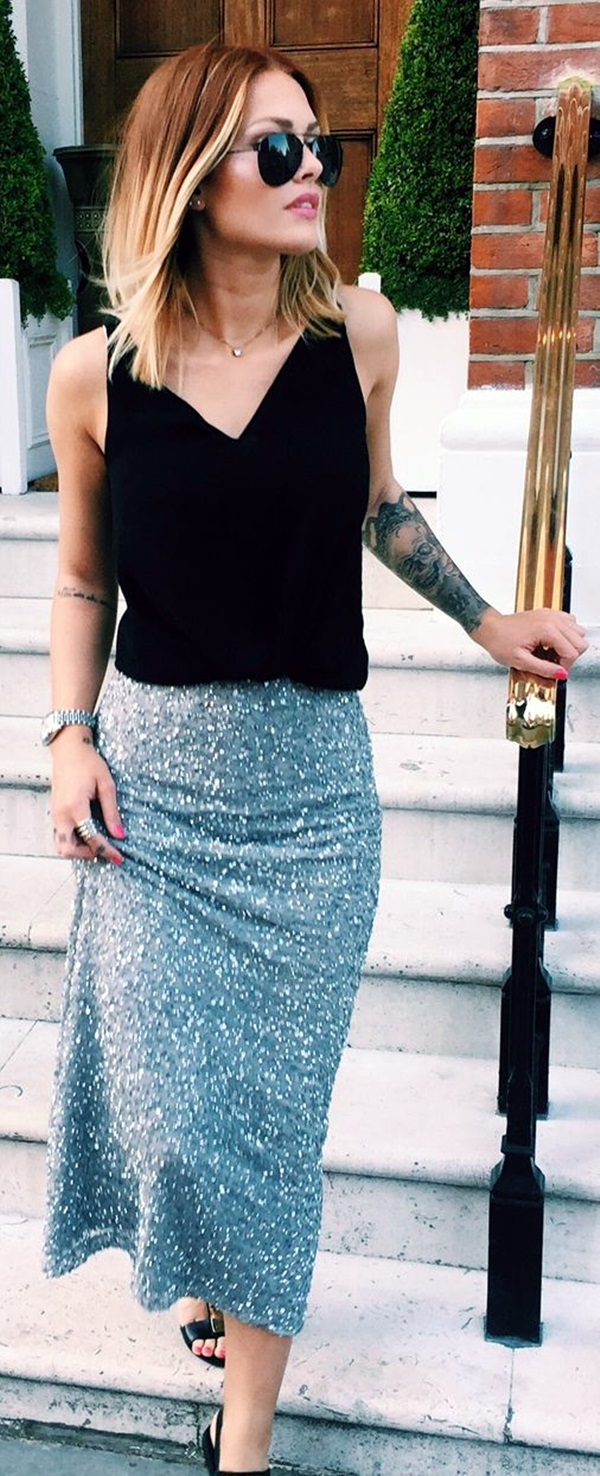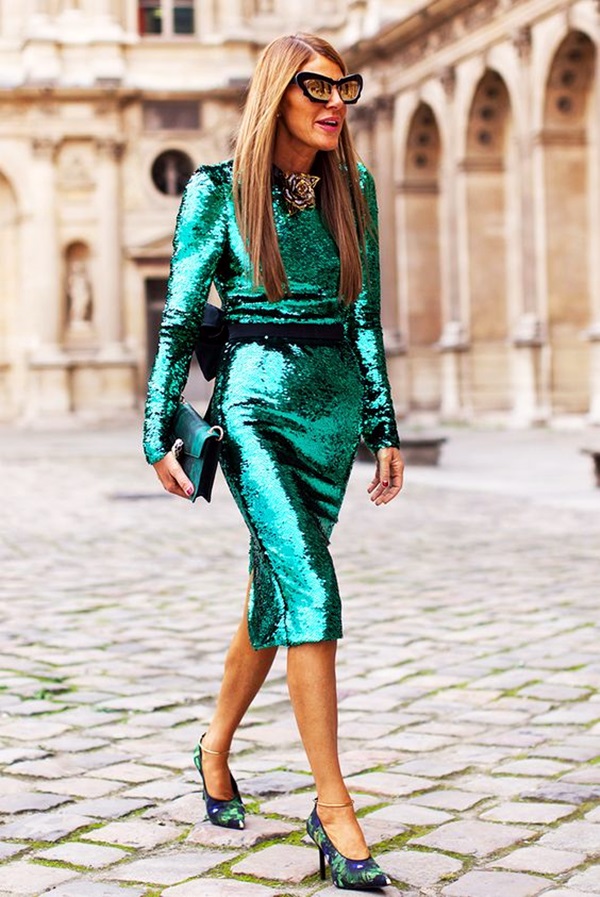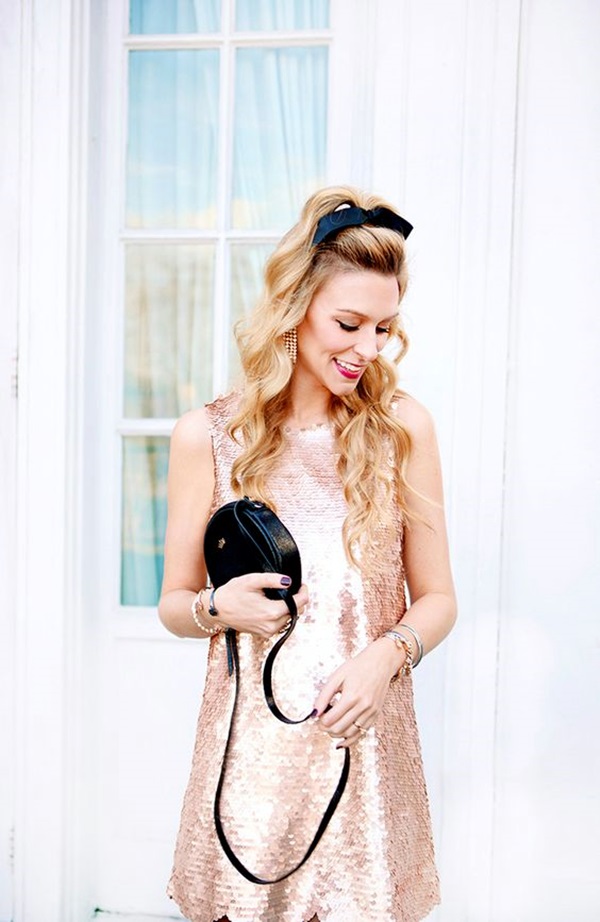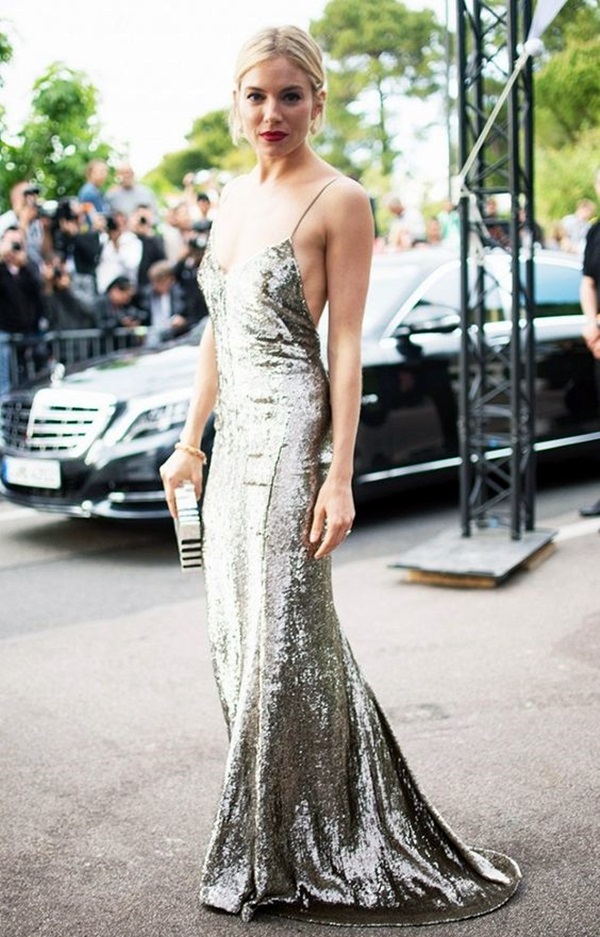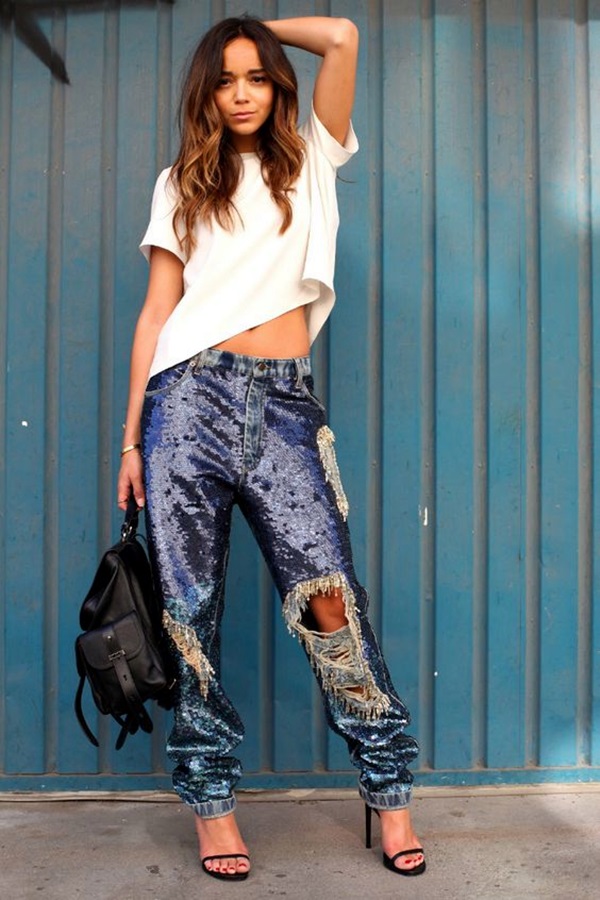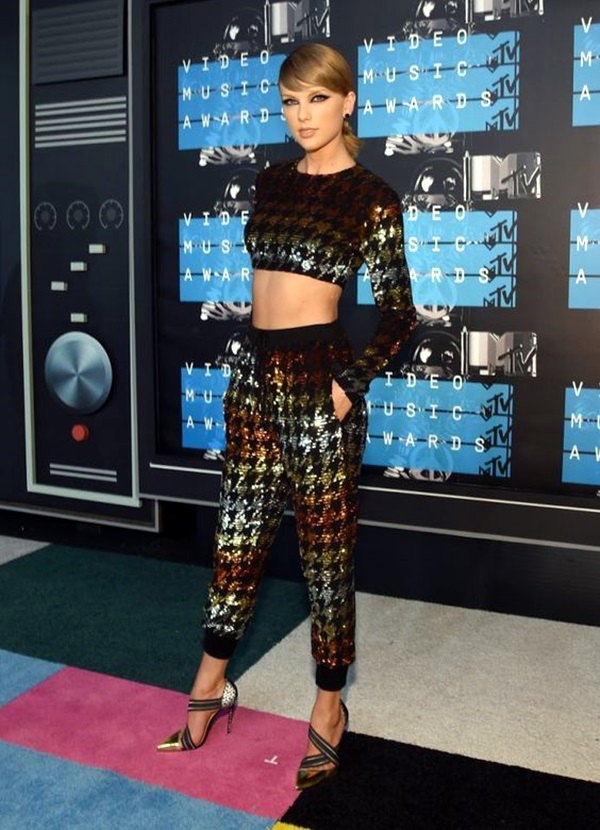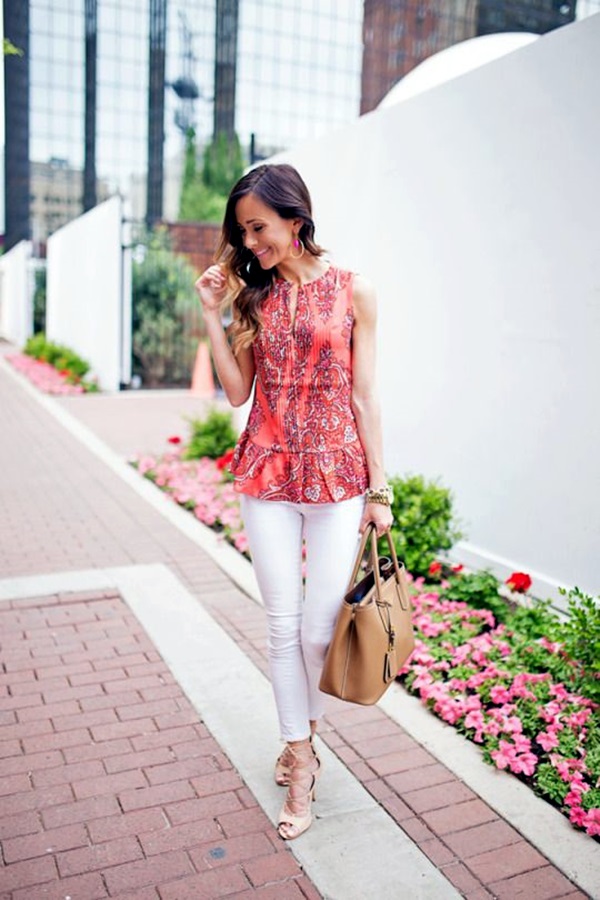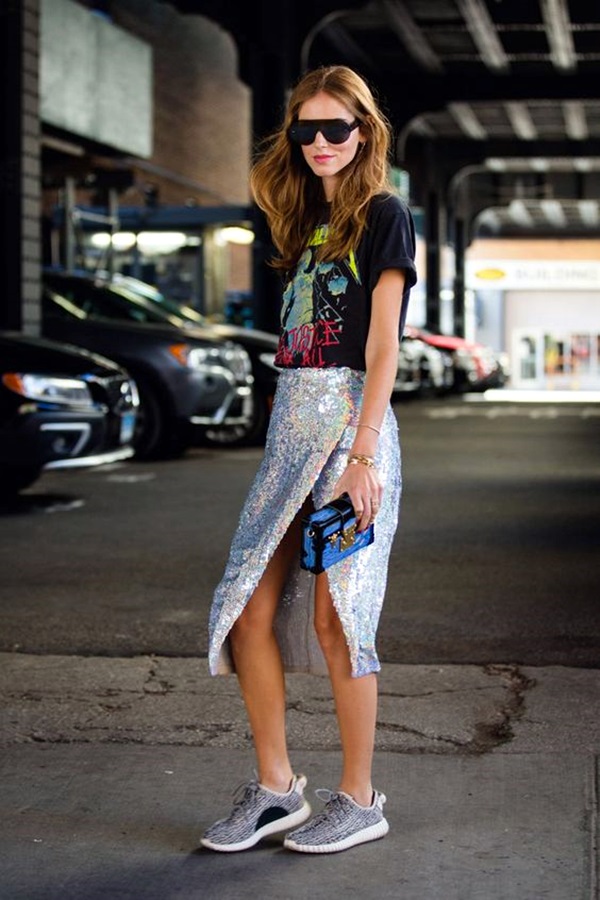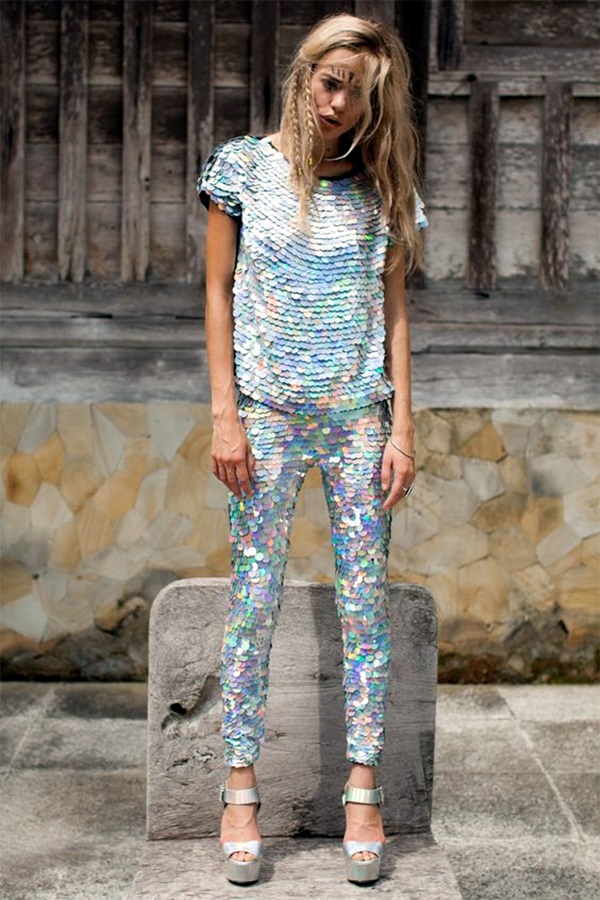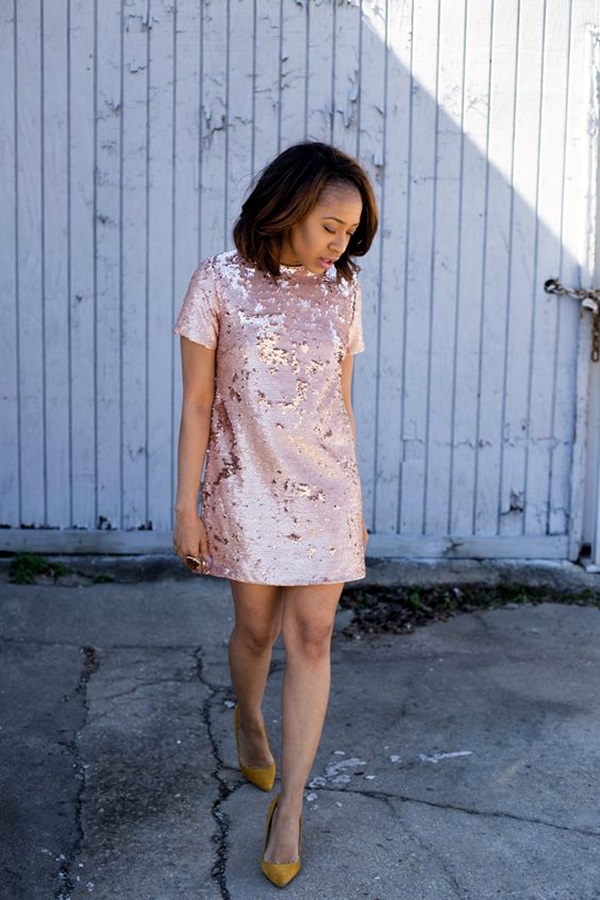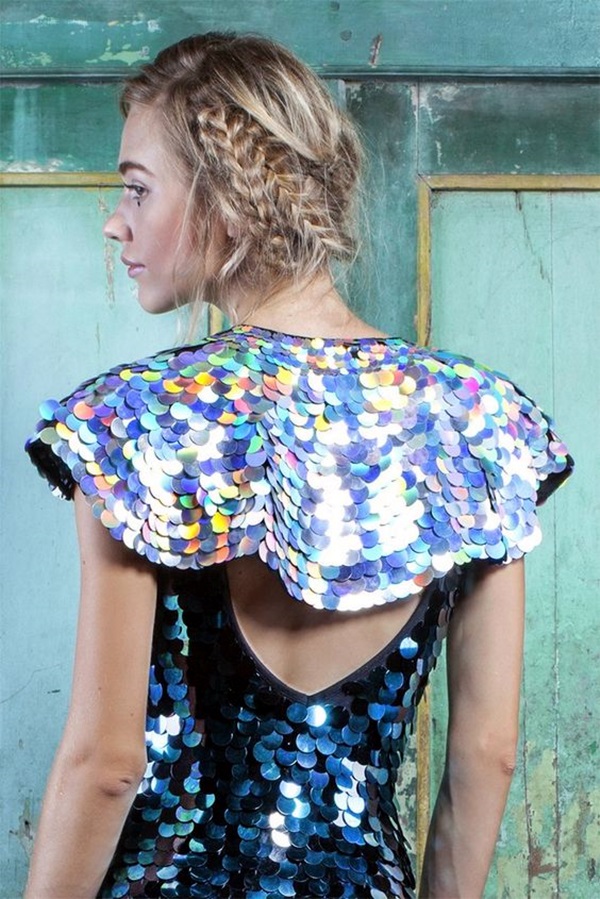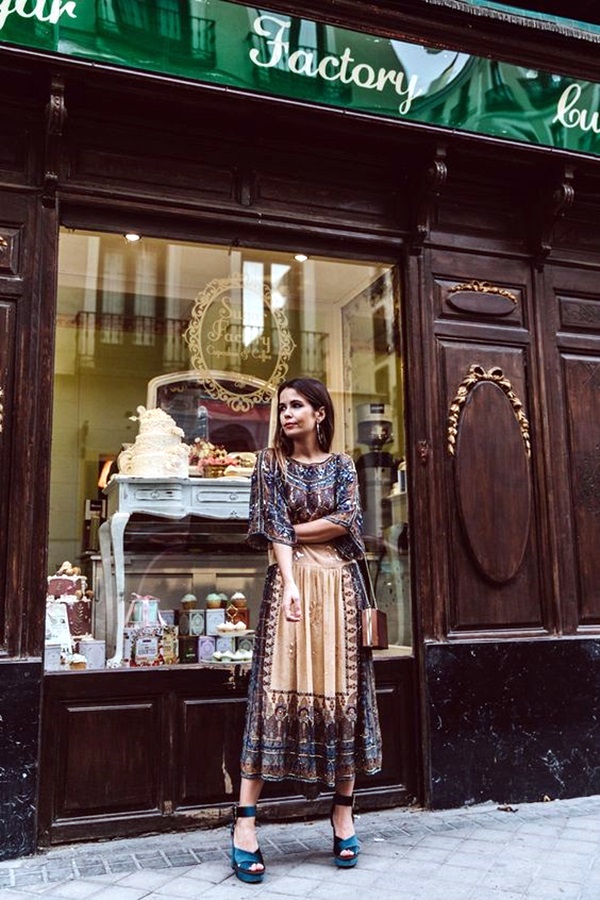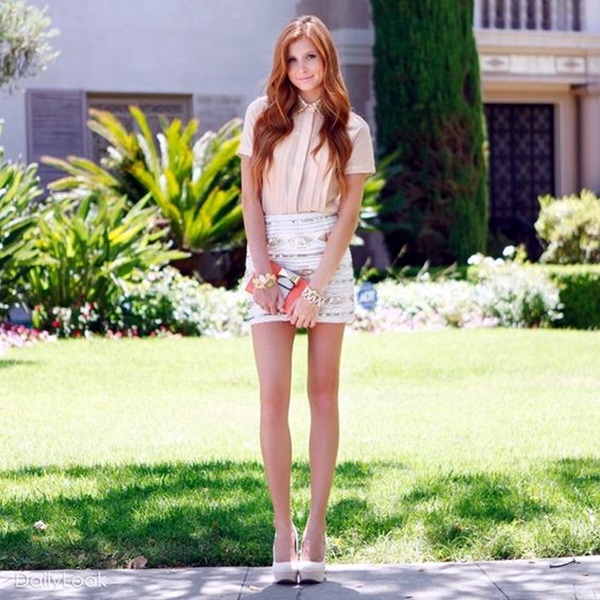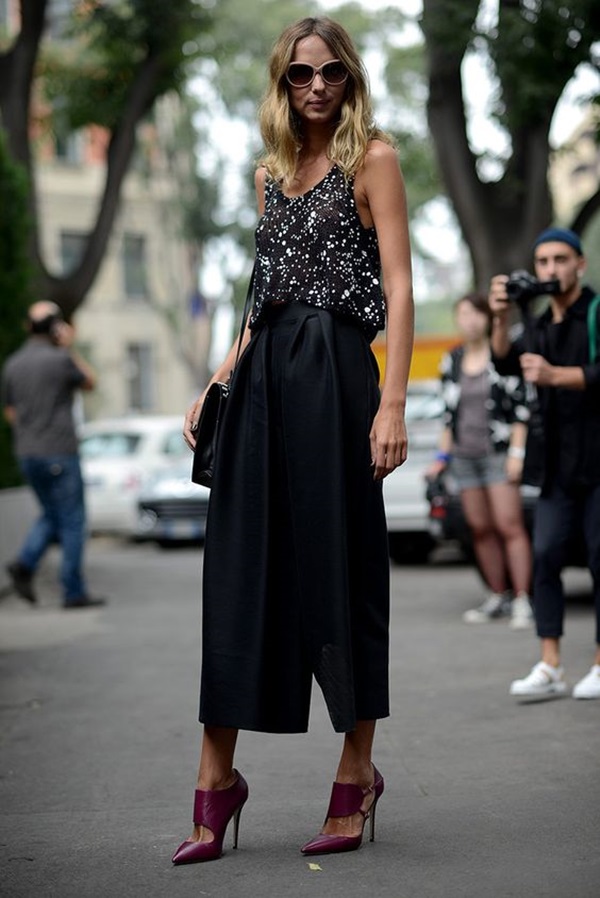 Sequin outfits have preferably the most iconic mark that today and no one can miss to wear this especially in parties. Obviously we all want to look good at every occasion! And sequin outfits are something which can help us in looking great. The mentioned outfits are the most ongoing preference and are a must try.