Are you bored of looking conventionally beautiful? If yes, then it's time for some hair color update. Thinking red? Well, scrap the thought. No red or magenta but silver is 'in' this season. For the confirmation, you can go on with checking some celebrities who have gone gray. With the right silver shade on your tresses, you can look like a million bucks. So, what makes you wait? Check out these amazing Silver Hair Color Looks, and picture which one suits you the best.

Silver Hair Color Looks to Try in 2018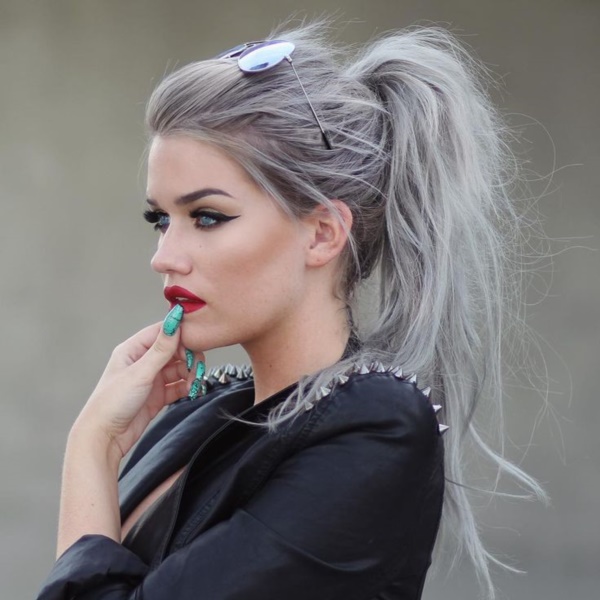 Image Source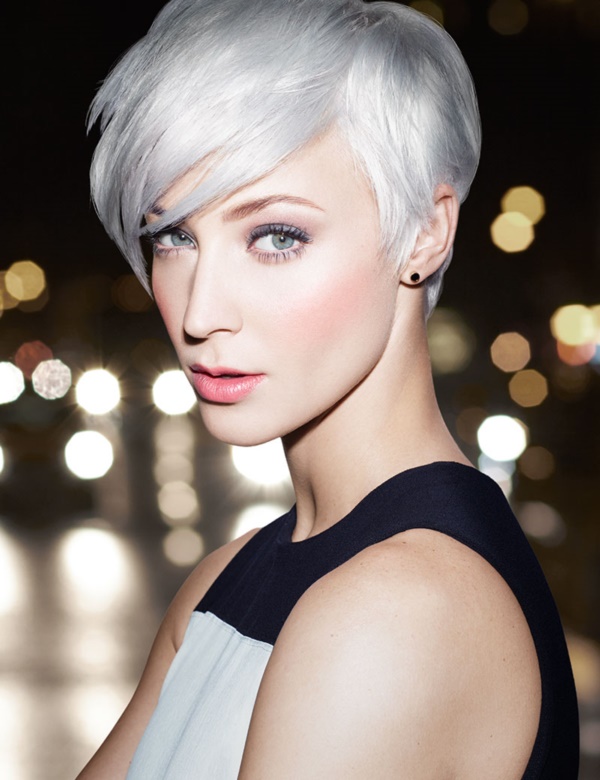 Image Source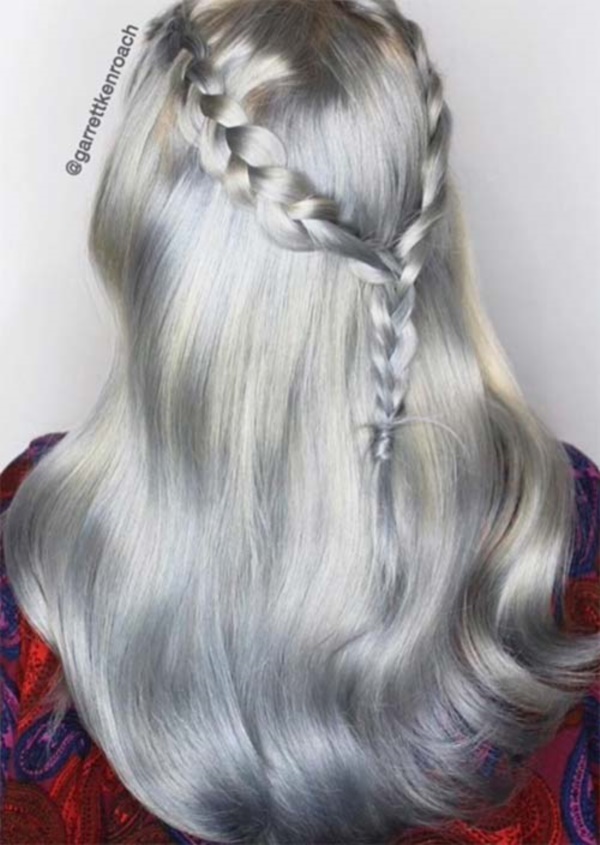 Image Source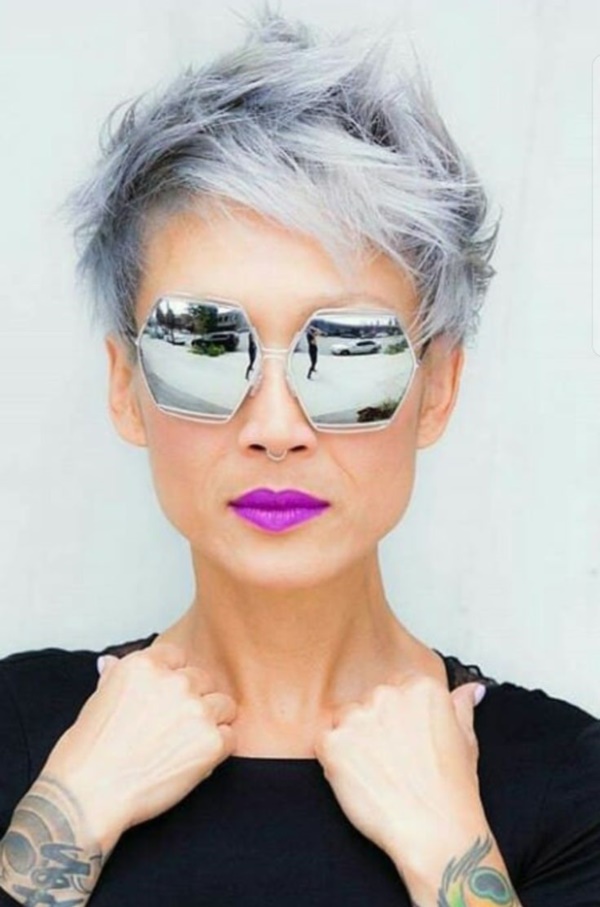 Image Source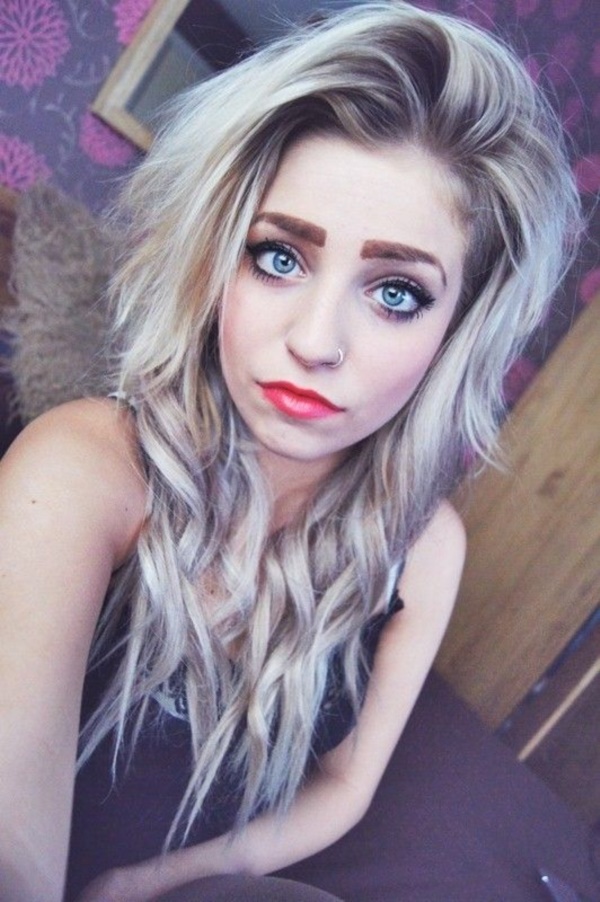 Image Source
Let it lose!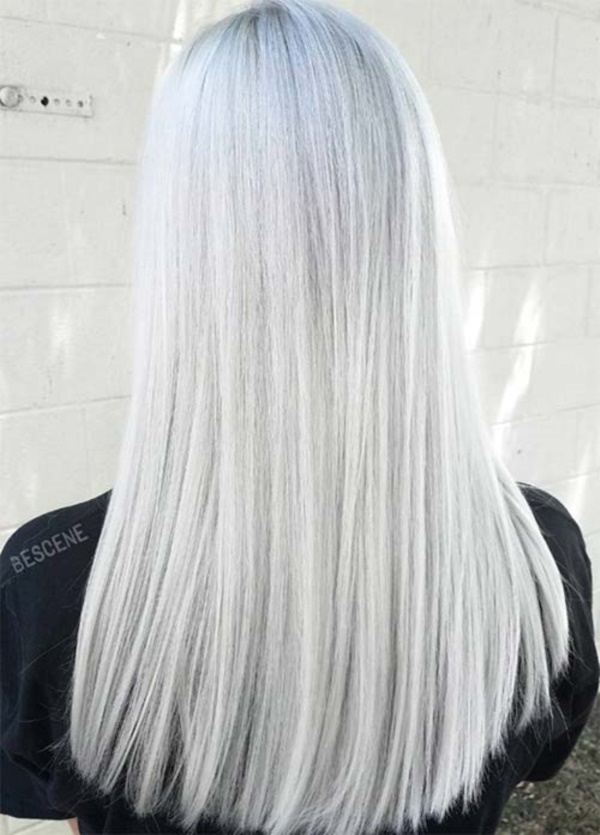 Image Source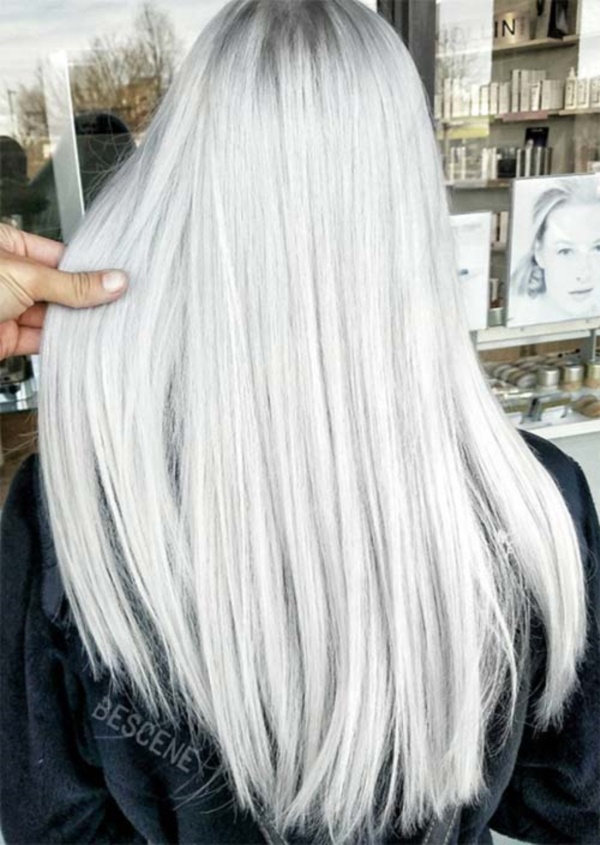 Image Source
One of the most common yet elegant Silver Hair Color Looks is the straight hair look. All you need for this look is long straight flowing tresses brightly colored in silver from root to tip. With the right makeup and accessories, you can look like a million bucks in this straight hair look.
Pep your pixie up with strokes of silver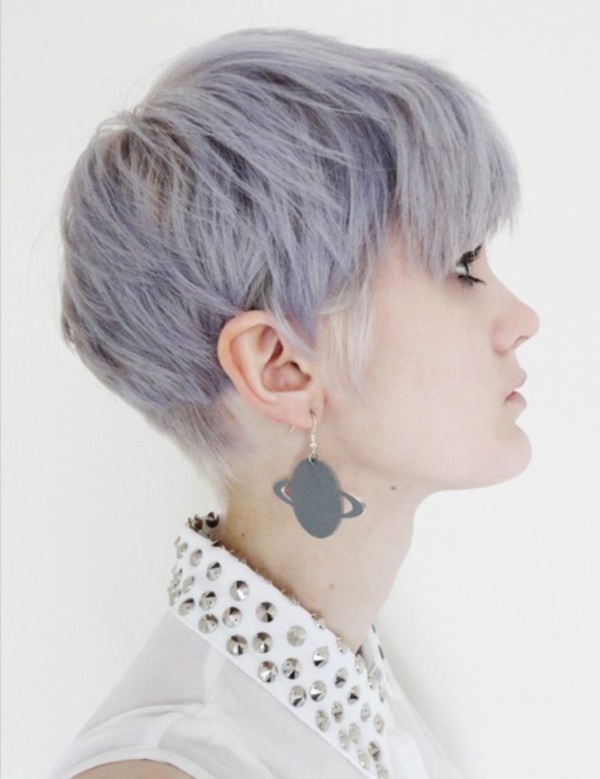 Image Source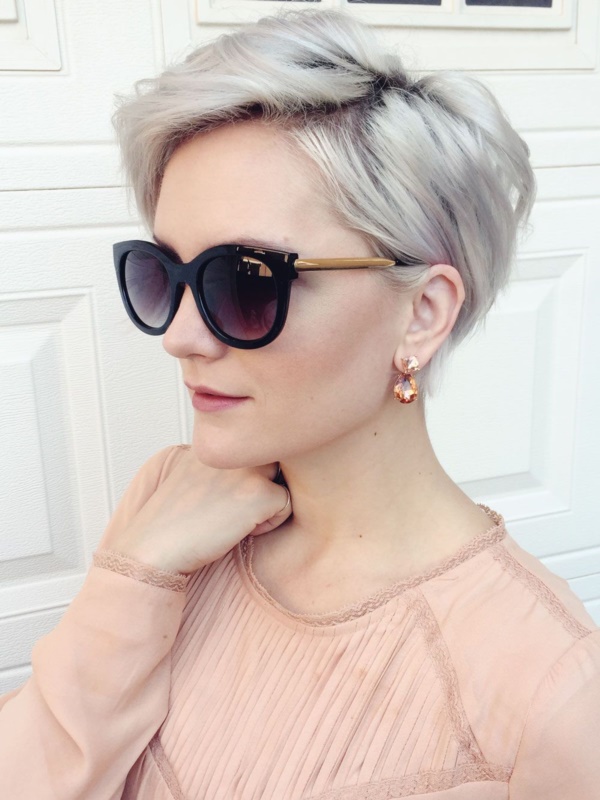 Image Source
So, you have a pixie haircut. And you think getting it dyed in silver color will make you look like a granny. Well, if you think so, you can't be more wrong. Silver pixie hair is a rage these days. And it's not just popular among young girls, even women in their fifties and sixties are getting their black pixie hair silvered. Before going the silver way with your pixie cut, you must check on some amazing pixie haircuts and hairstyles which suits your personality.
Let the cool meet warm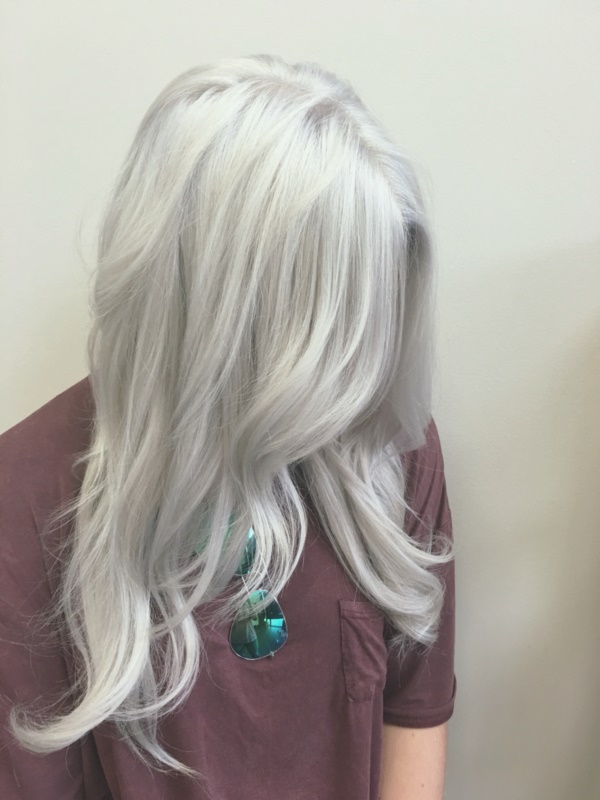 Image Source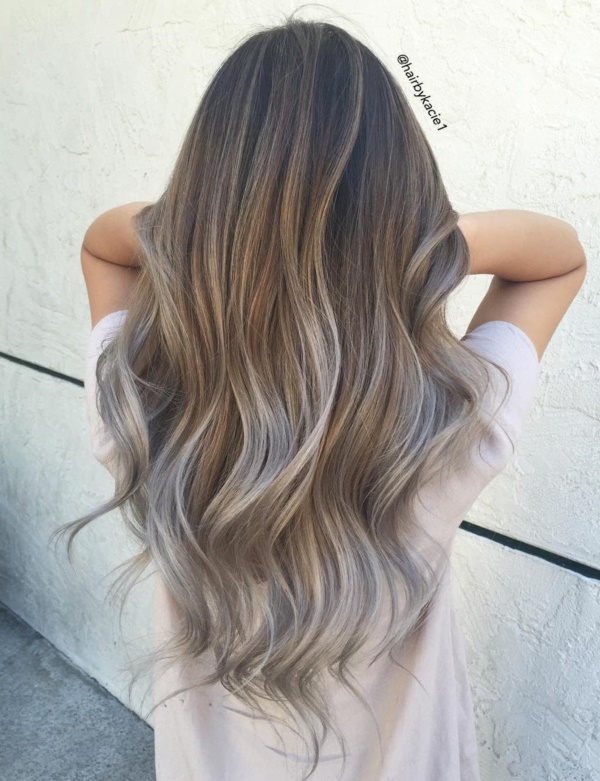 Image Source
Although there are many Silver Hair Color Looks, nothing can beat the kind of elegance this hair coloring style offers. So, how do you basically get this look? First, color all your hair in silver and then just add a touch of some warm color like brown or burgundy towards the end of the hair strands. Make sure the transition from cool to warm appears smooth.
Tips in turquoise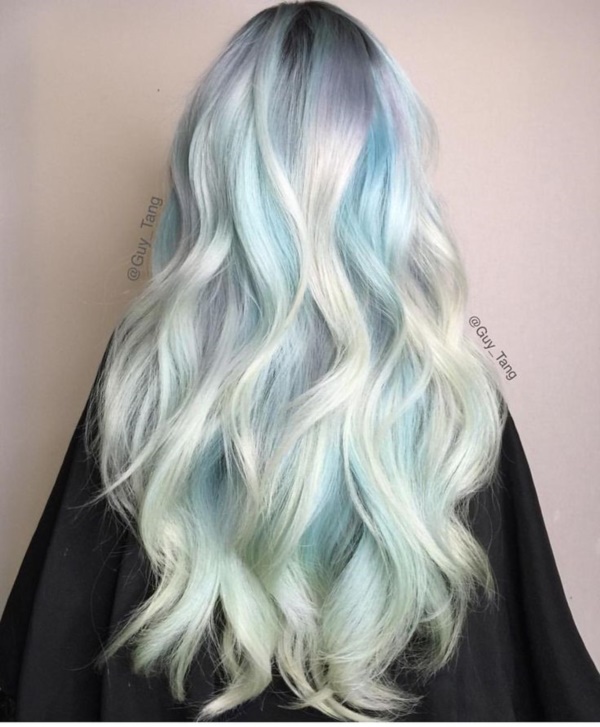 Image Source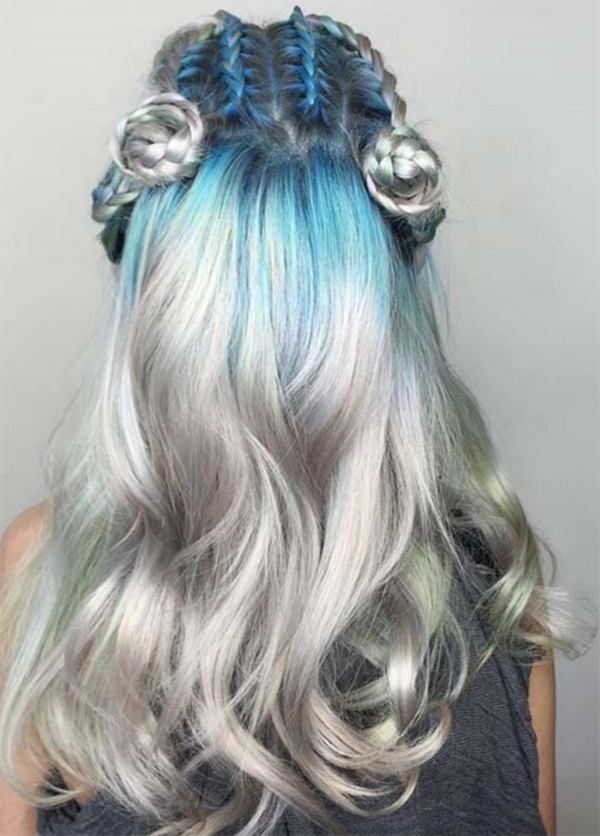 Image Source
So, you love turquoise as much you love silver. What to do? Get your hair dyed in both the colors. And is it possible? Cent percent! In fact, silver hair strands ending in turquoise is a trend that is very much in demand. Wavy hair in soft curls sports this look the best.
That seducing grandma silver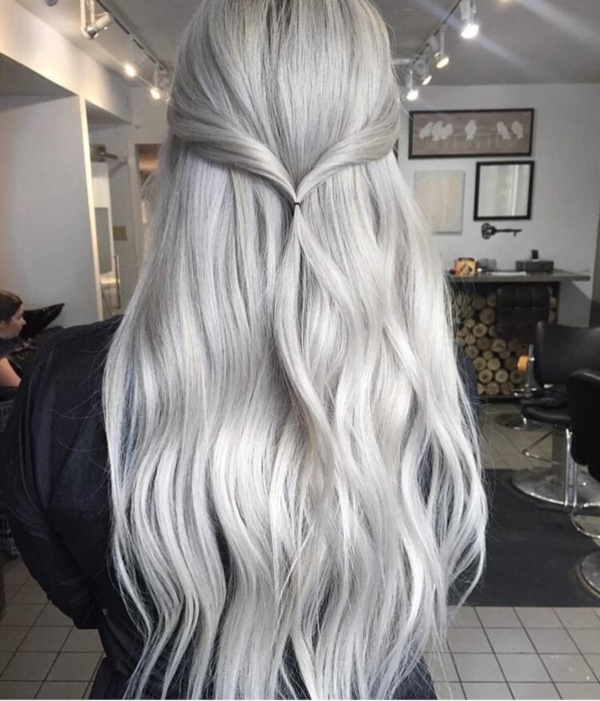 Image Source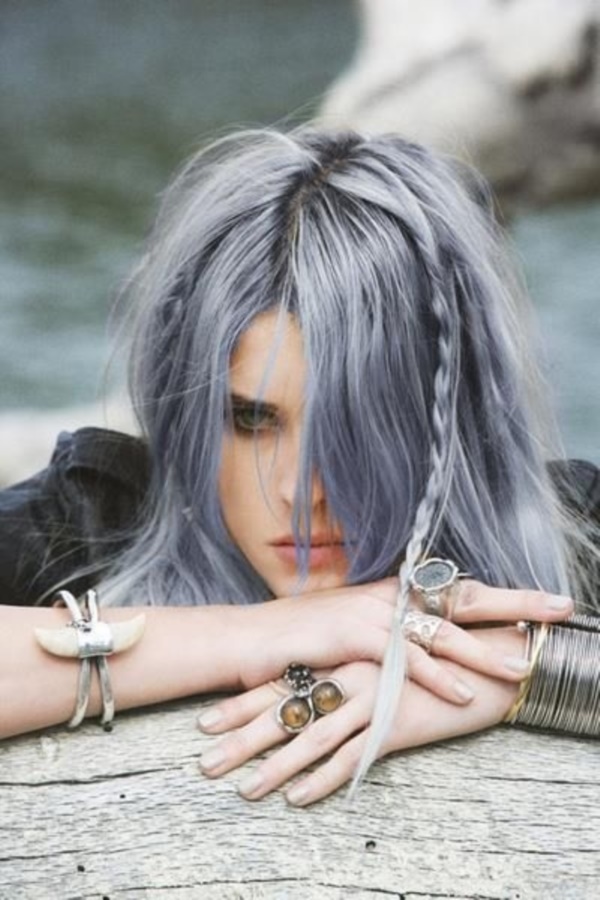 Image Source
Stop being worried about your greying hair. And just color all of it in that desirable grandma silver hue. Grandma silver hair color looks sexier than you can imagine, as it has got a tinge of black in it. With the right shine, your hair looks like it's made of steel strands. What an amazing way to be a head turner!
That perfect Ombre look with Magenta at the tips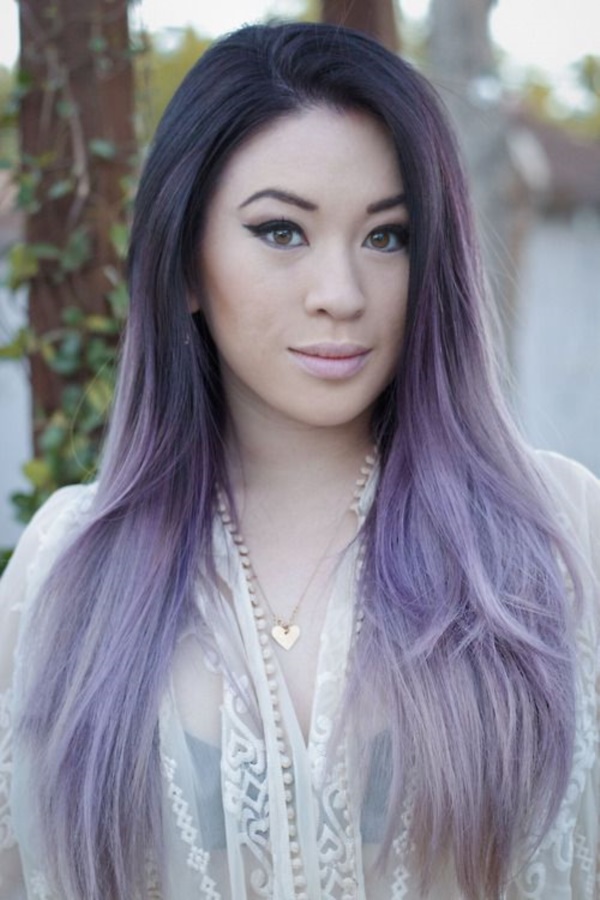 Image Source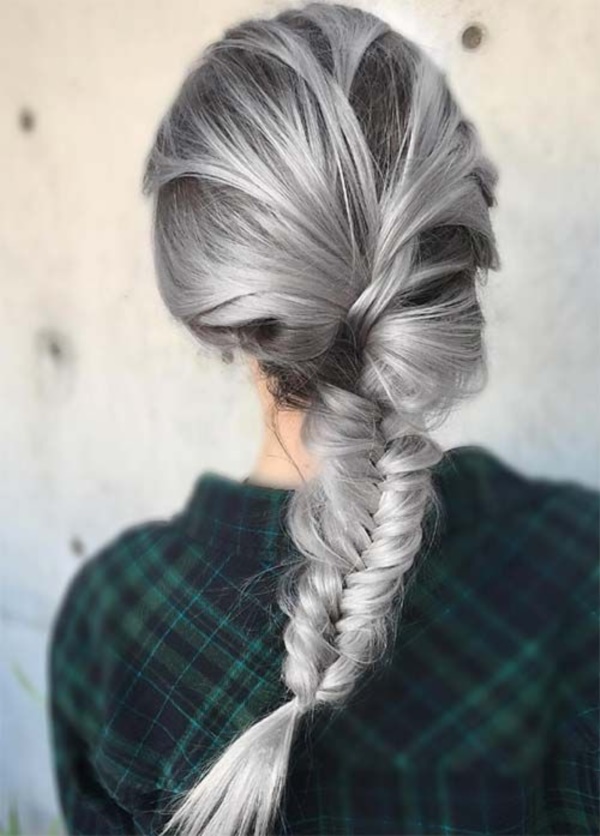 Image Source
If you love playing with the color of your hair, then it would be valuable for you to know that it's time for you to try some magenta at the tips of your silver hair. The silver-magenta combo looks out-of-this-world. And you will know this once you try out this hair color trend yourself.
Make the curls glow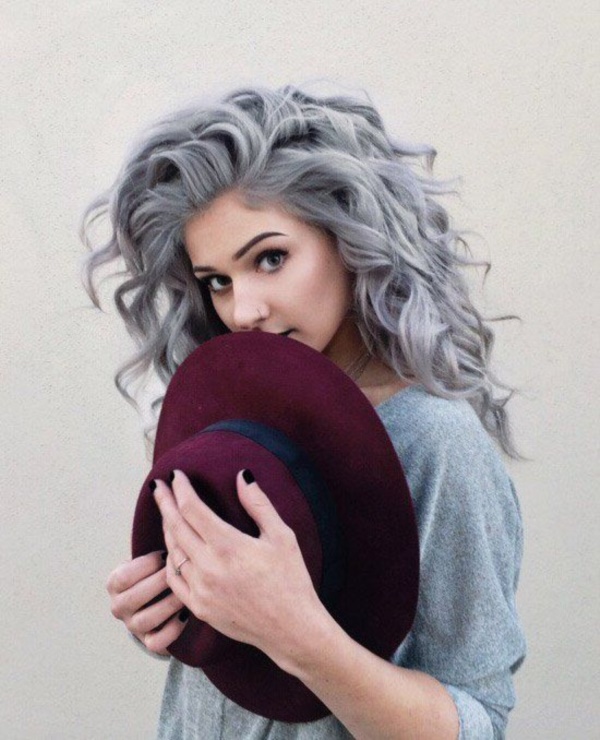 Image Source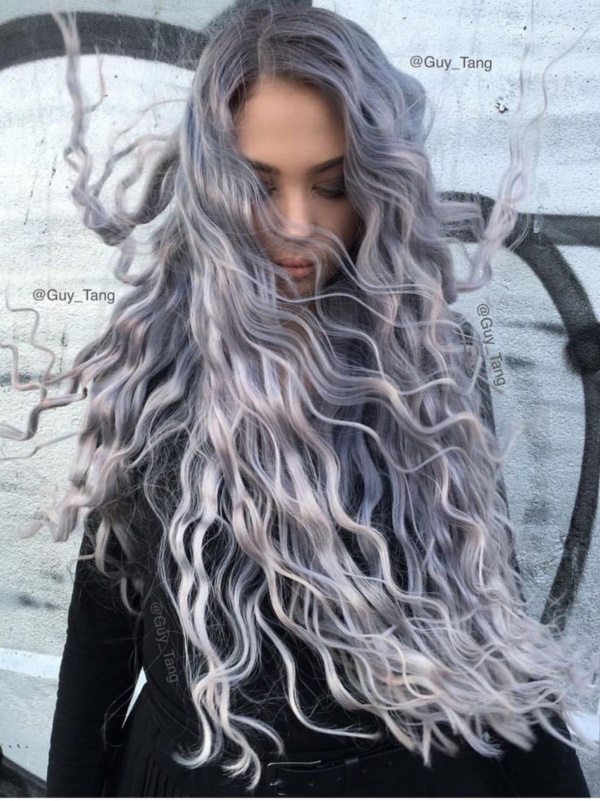 Image Source
So, you have curly hair & if you don't then check out some amazing curly hairstyles for long hair., and you think jet black and brown are the only color choices you have at hand. Well, not really! Silver is something you should definitely try this time. Silver tresses in tight curls look breathtakingly beautiful.
Partially silver– Silver Hair Color Looks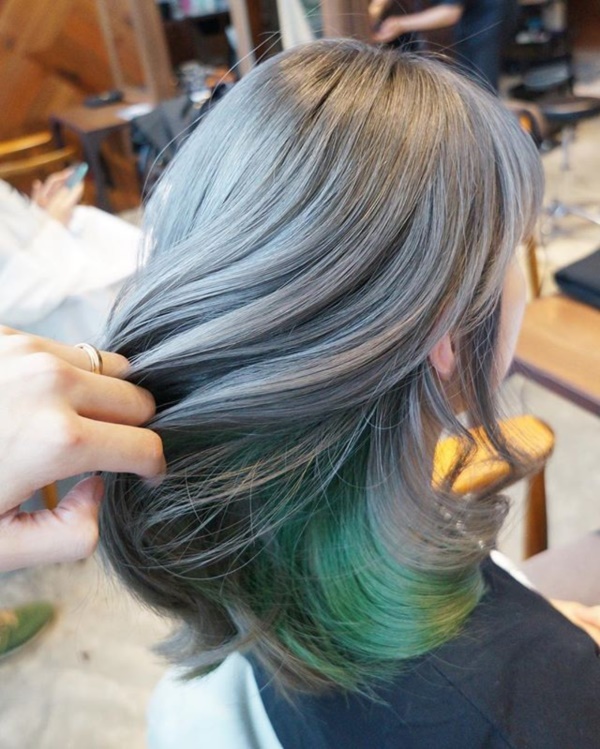 Image Source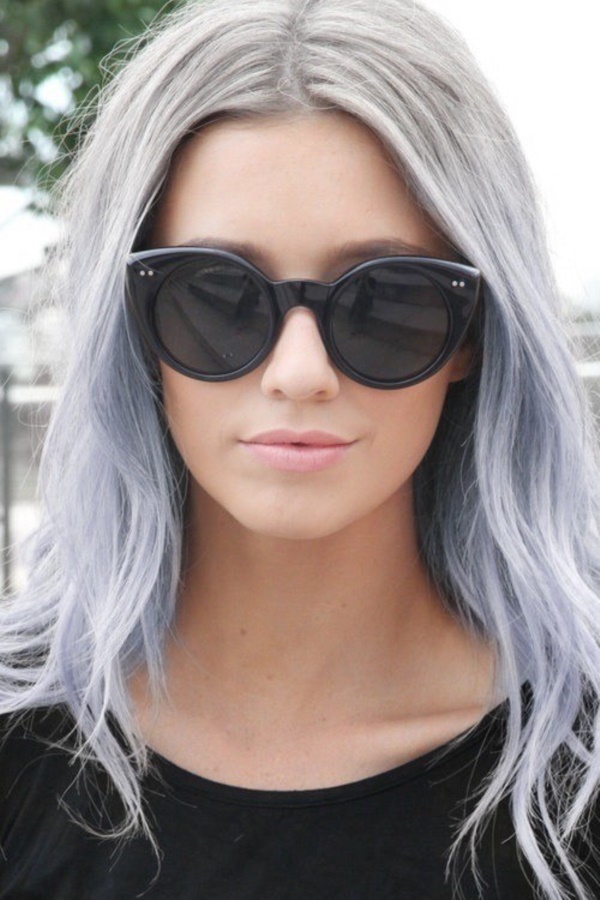 Image Source
bring about a sea of difference in how a person appears. And if you love silver, but you think going entirely silver is a little too outrageous, you have a way out to resolve this fix- use silver highlights on your tresses. Yes, sections of hair highlighted in silver look amazing and can add some extra oomph to your hair and overall looks.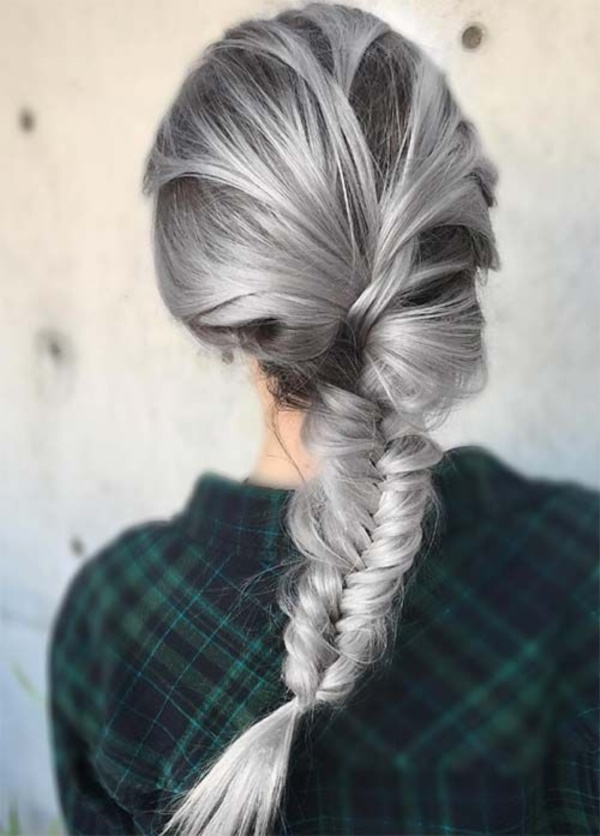 Image Source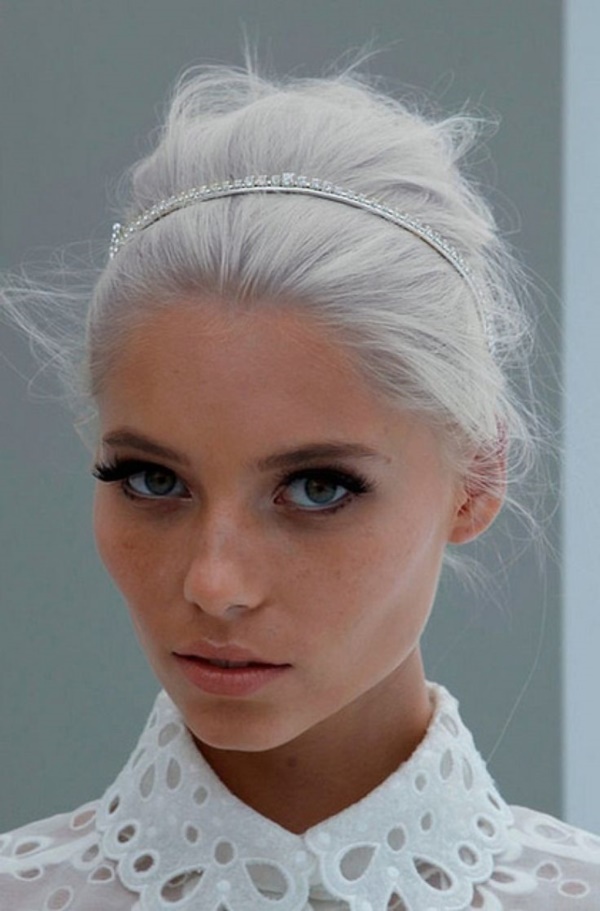 Image Source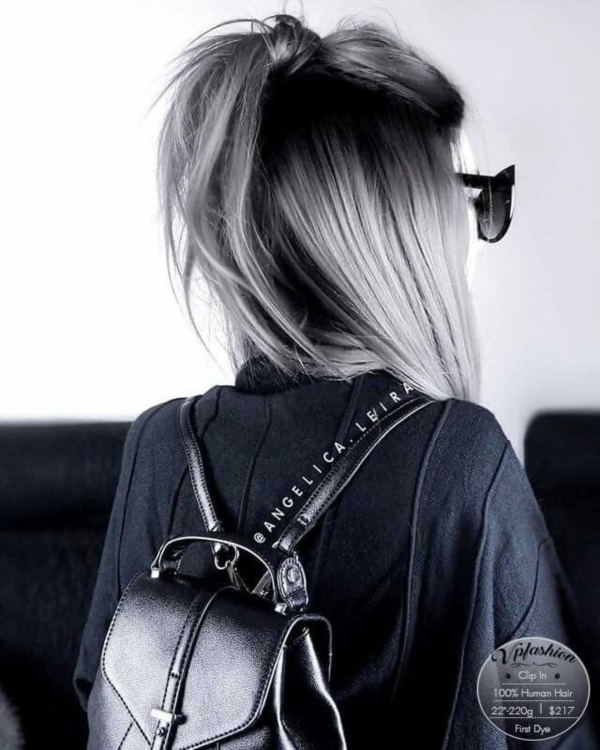 Image Source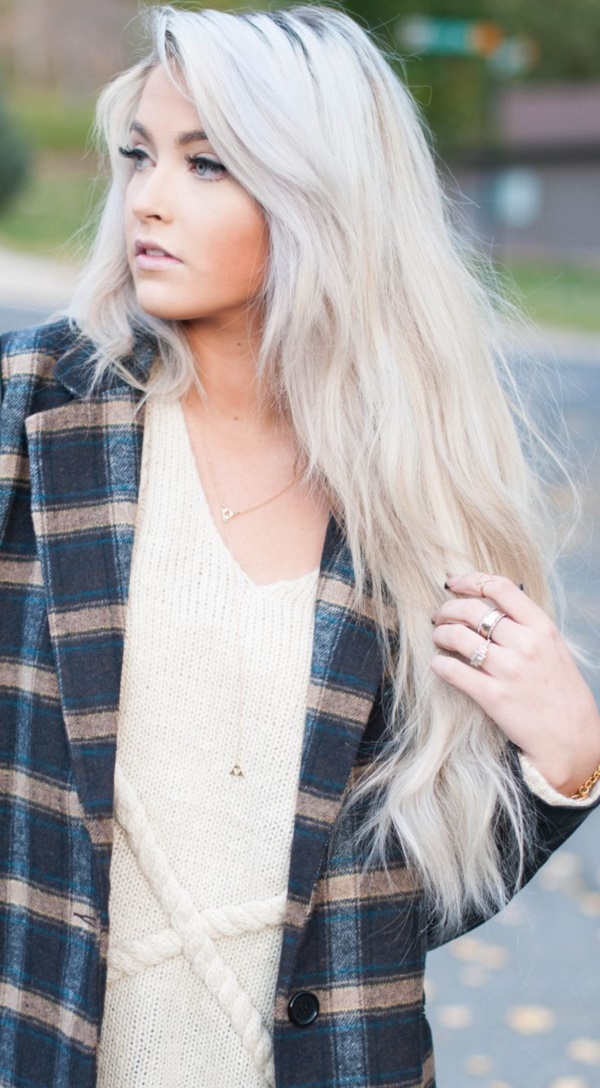 Image Source
These Silver Hair Color Looks are the hottest this season. So, if you are one of those people who love to change hair color every few days, then trying these looks in rotation with other hair color trends will stay at the forefront of the fashion world.