Oops, it's already 9.15 in the morning and you need to get ready to reach office by 9.30? Oh! Hurry up girl, you are running late. Undoubtedly, getting ready is not a big deal but what makes it time-consuming is your hair styling.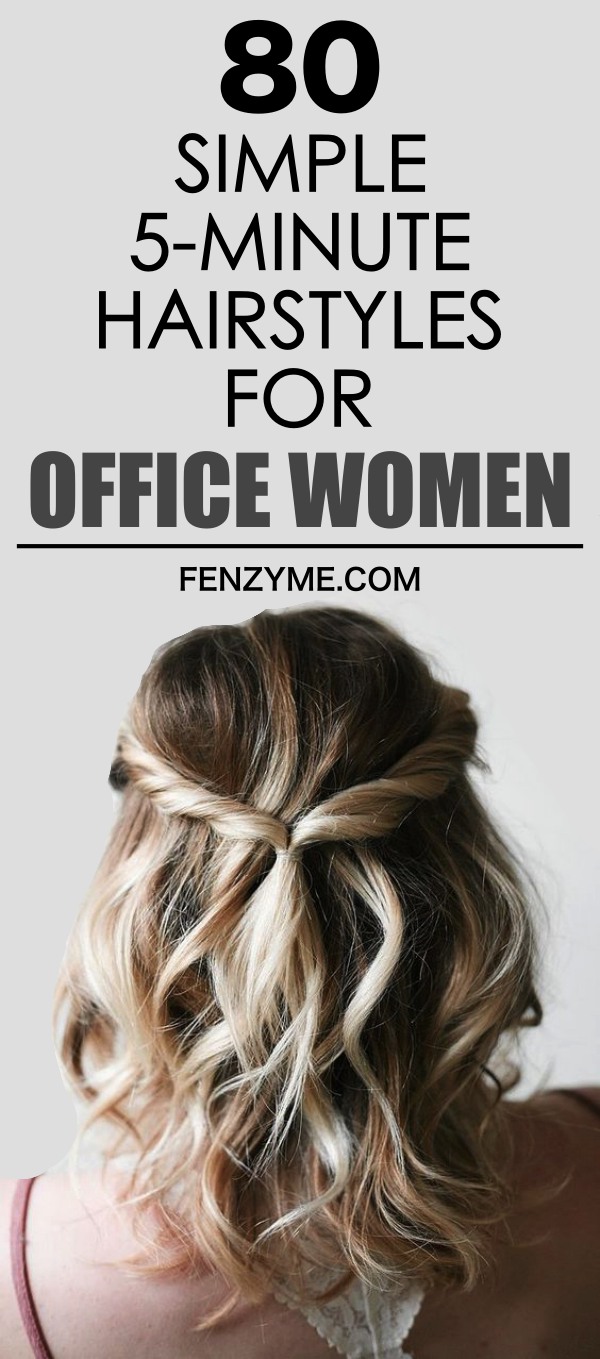 Moreover, hairstyles for working women is purely a waste of time since they are supposed to change the diaper before leave or else drop their kids to school having no time for themselves. These simple five minute hairstyles have been helping those working moms out there to look hot as before.
Simple Five Minute Hairstyles
The significance of Morning Hairstyles
"Oh, give me just five minutes and I will be all set for today!" This kinda of sentences is often heard by women since they have to manage home, kids, and office on a regular basis. They find no time to get their hair done to make them look absolutely sexy. After all, it is their responsibility to prove the definition of "women" correct. You won't need to take out a special time for impressive hairstyles for working women. Simple Five minute hairstyles are those incredible styles which transform your early morning look which is generally messy one to a hot sassy professional.
Try These!