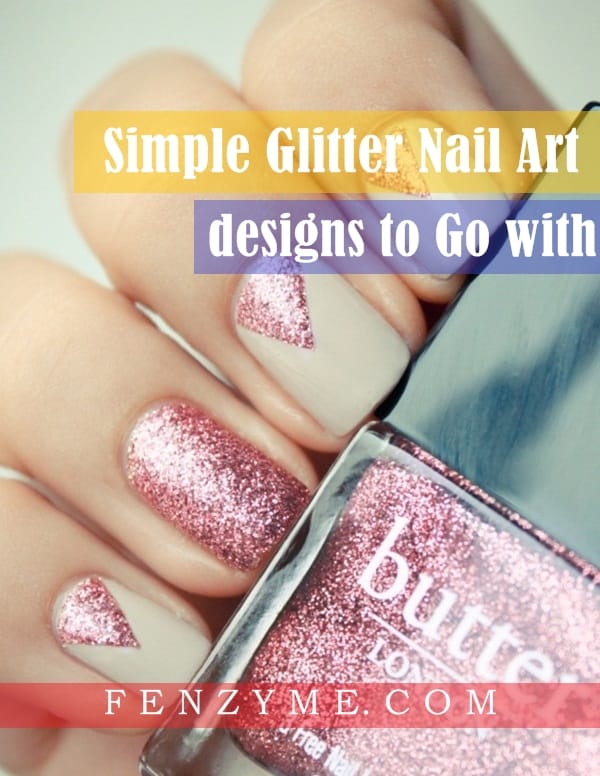 Nail art is one of the most interesting art forms growing popular all around the world since last decade. Women especially girls had started loving this art form. Nails are one of the important medium to attract people around you. Nail art helps you to decorate your nails whether they are small or big. Nail Art is basically the art to decorate the nails in order to make them look attractive. You need to have important accessories, if you want your nails to be decorated perfectly in a striking manner. There are number of designs that can be applied on nails. The most common and gorgeous ones are some simple glitter nail art designs that are loved by women.
Things to Consider before applying Glitter Nail paint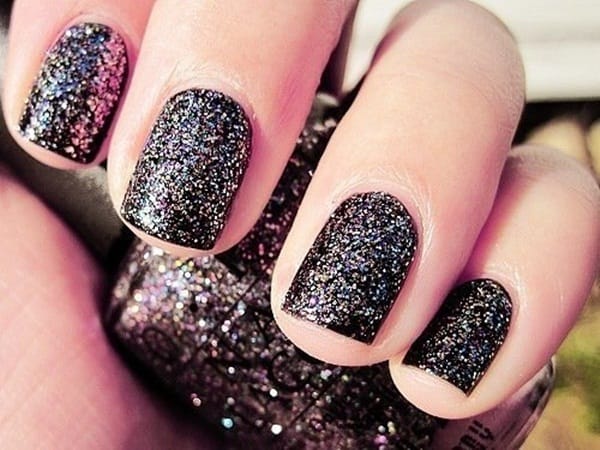 You need to consider many things before the application of glitter nail art designs on your nails. Some of them are:
Your nails must be shaped well, so that they appear pretty in shape.
You should go for a nail manicure before applying the glitter nail paint. This will give smoothness to your nails.
Paint the nail paint in one direction
Choose the best glitter paint that suits your nails and body color.
Your nails must be washed with water properly
Nails must be dried properly before application of the Glitter nail paint
Essentials of Glitter Nail Art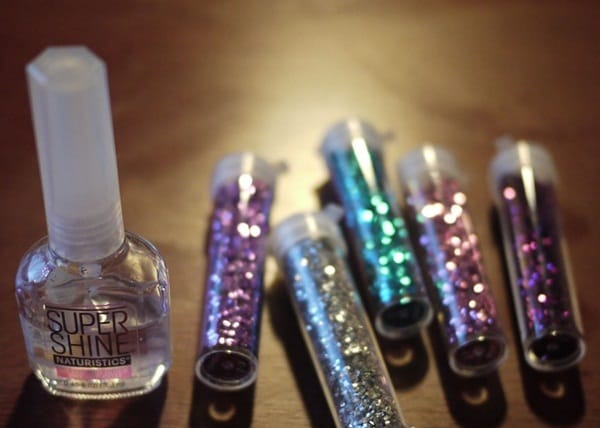 You must have certain things with you before application of glitter nail art. They are as follows:
Cotton balls
Acrylic paints
Glitter Paints
Polish remover
Top coat Polish
Base Coat Polish
Toothpicks
Paint Brushes
Glitter and other decorative stuff
How to Apply Glitter Nail Paint?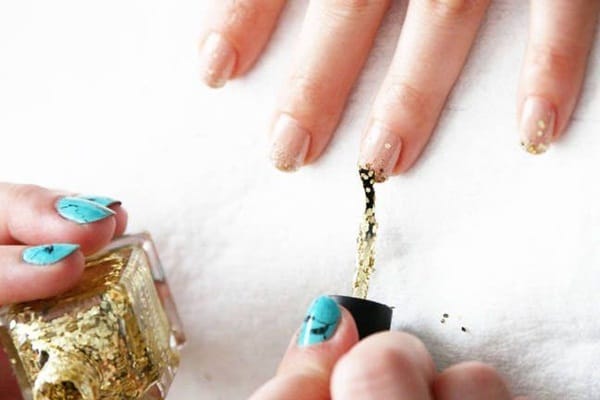 You need to take special care while applying the Glitter Nail Paint. You need a little knowledge about the glitter nail art to apply the glitter nail paint. Take special care while applying glitter nail paint. Follow the following steps:
Make sure that your hands are clean. Wash them off and dry them.
Also make sure that your nails do not have fungal infection
Wet the cotton balls with alcohol and wipe your nails off with it
Shape up your nail well by nail shaper
Apply the basecoat to your nails
Apply the glitter paint on your nails. If you apply the acrylic nail paint then you should immediately put on the glitter on your nails, so that it sticks to the nails.
Allow it to dry for few minutes
Now apply the top coat, so that it can be over your nails for long time.
How can you remove the Glitter nail paint easily?
Glitter nail polish is difficult to remove off. But, you can make it really simple by following the given procedure sincerely.
You must soak a small cotton ball with nail polish remover. Soak this ball with nail polish remover after cleaning every nail. Try to use fresh cotton ball for every nail or two.
Place this cotton ball over your nails so that it wraps up the glitter on your nails
Now, wrap the aluminum foil over these cotton balls wrapped around your nails. Keep it for 3-5 minutes.
Now, you must unwrap the foil, slide the cotton. The glitter will come off from your nails along with the base coat.
Nail art is one of the best forms to make your nails look pretty and attract people. It is also a seducing way that many women use on their love. Sometimes, the glitter nail art designs can appear romantic.
Simple Glitter Nail Art designs