Adorning the hands with beautiful henna has been a craze among ladies from every age group since time immemorial. Every girl would swear by henna to enhance her ethnic beauty. It is an ornament for hands, wrist and feet without which any festivity seems incomplete. We all know how ladies love to revel in the enchanting fragrance and bold designs of henna. So, all the lovely ladies out there here are some beautiful and simple henna designs for hands to make any occasion special.

Here are some Arabic Mehandi designs that are traditional are usually adopted by the women on the traditional holidays as well as on weddings and festivals such as Diwali, eid, and many more.
Simple Henna Designs for Hands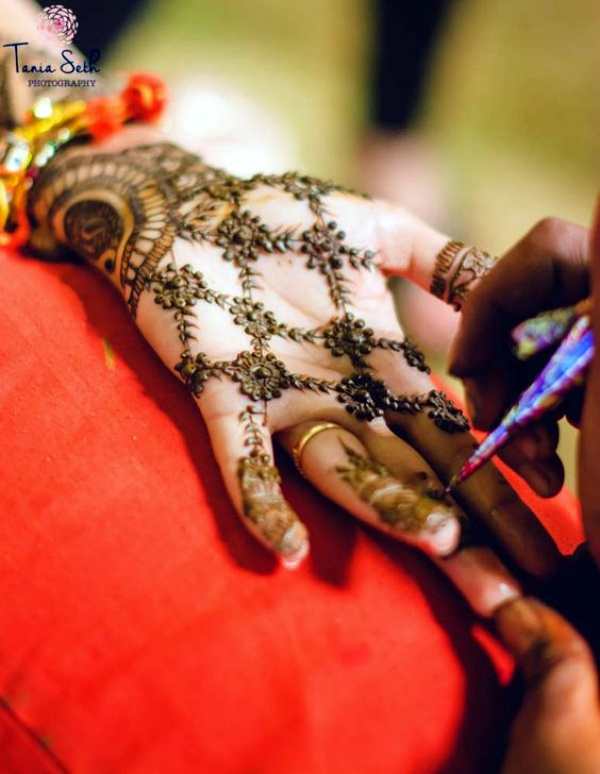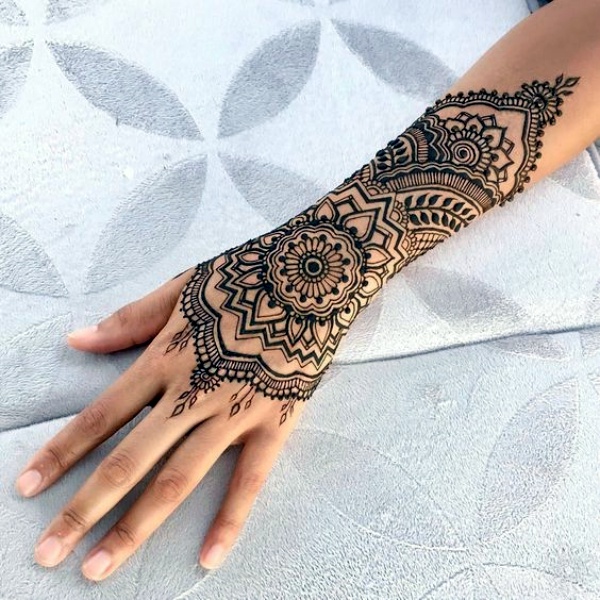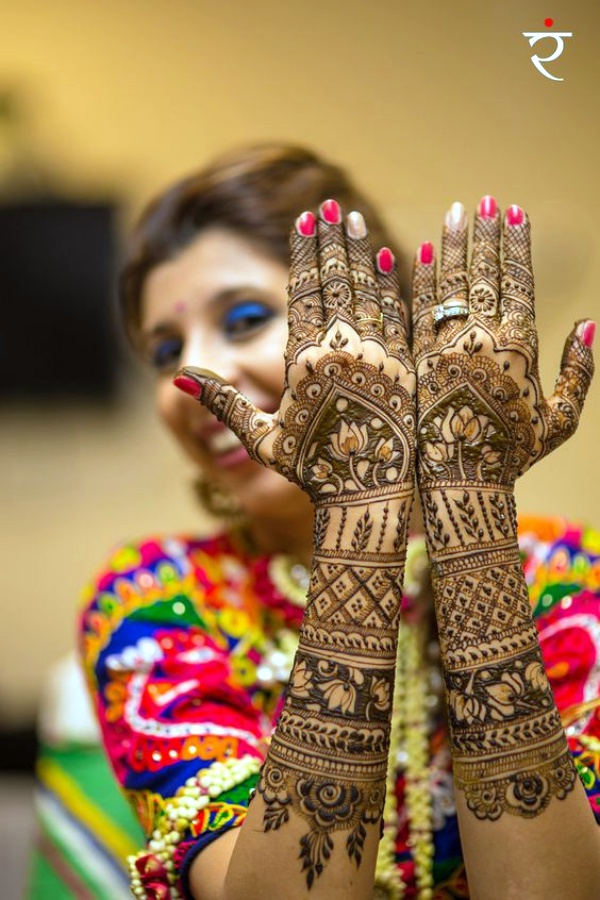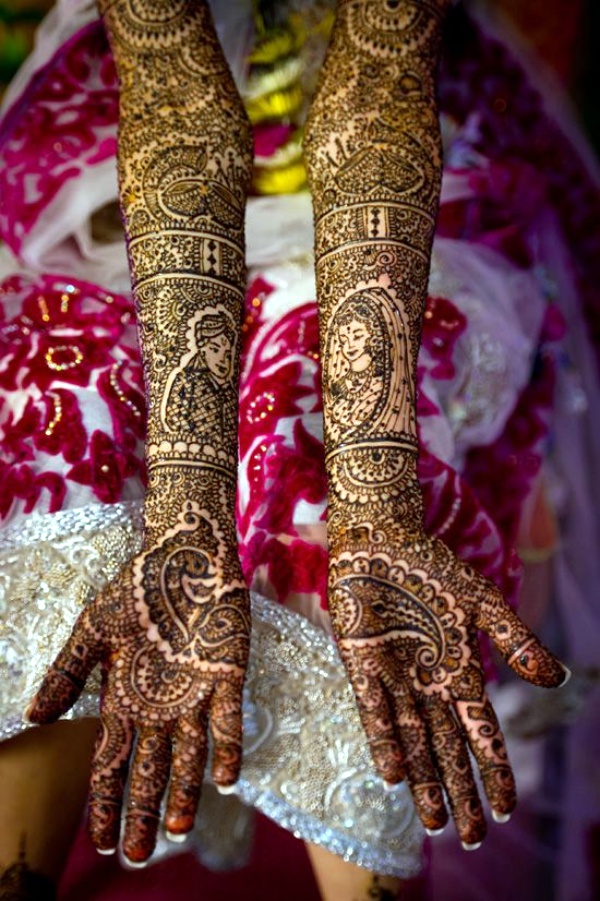 Peacock Design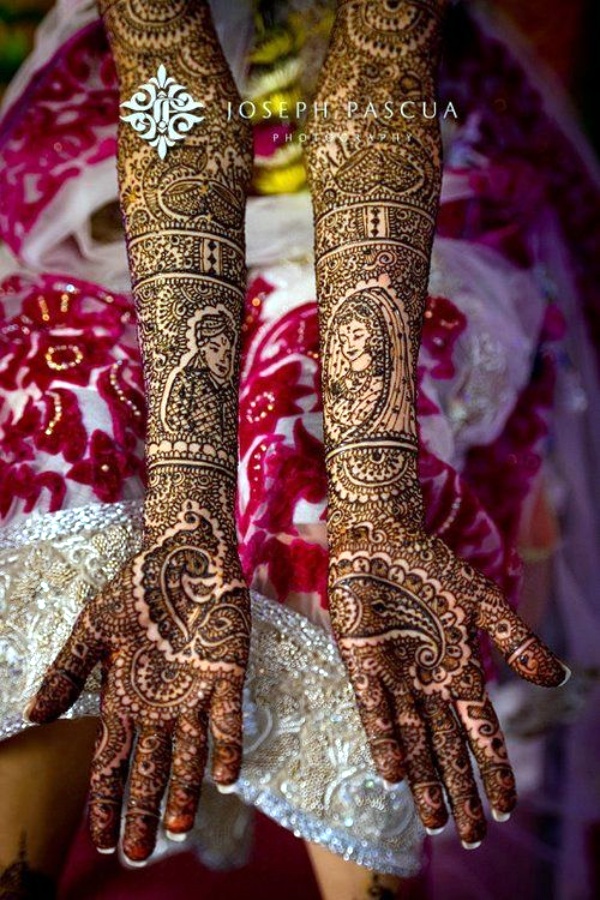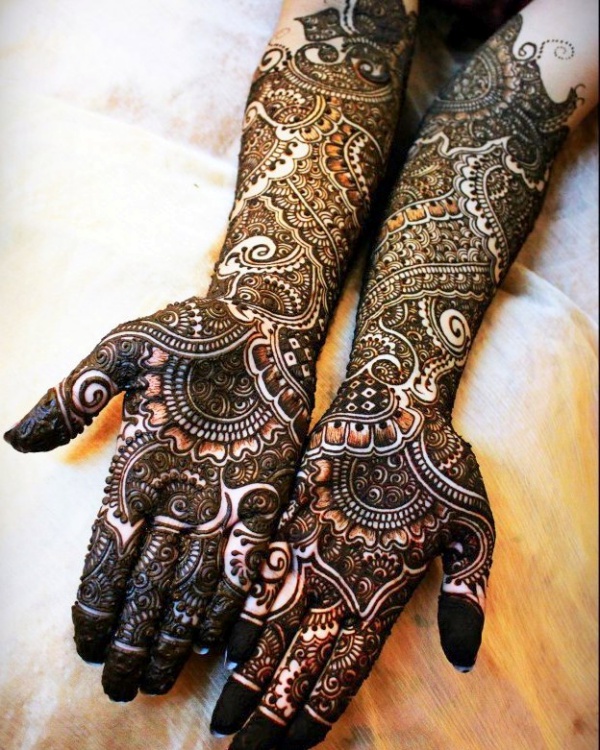 Perhaps the most popular of all henna designs is the peacock. Brides have opted for a beautiful peacock design time and again, thanks to its feminine and pretty look. This can be put up on either sides of your hand.
Floral Design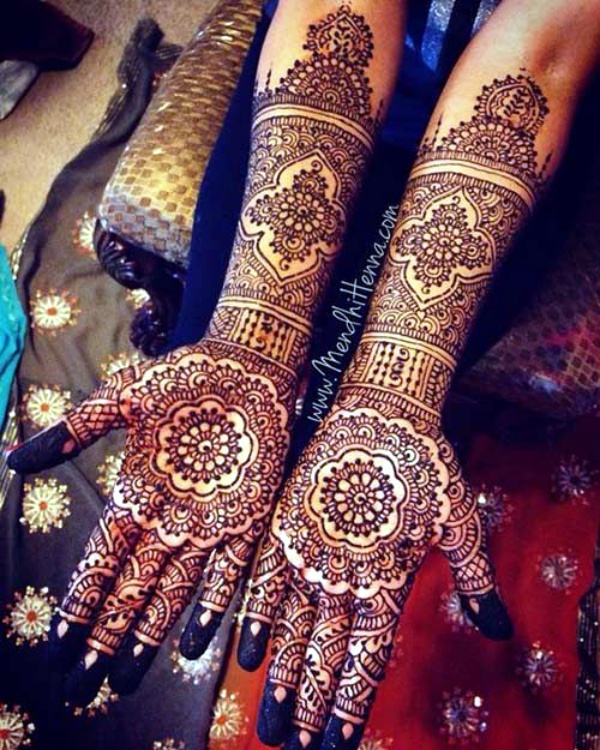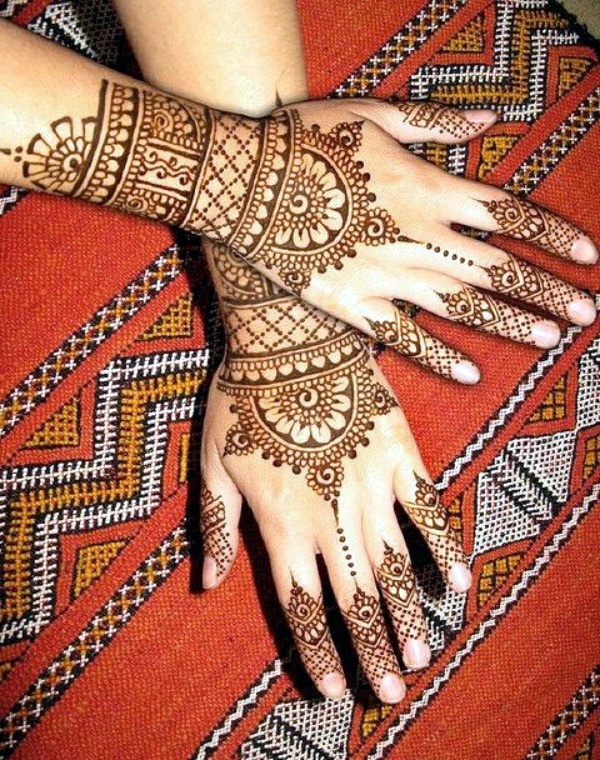 Flowers are universally regarded as the epitome of femininity. So is it any wonder then that henna floral designs rank as one of the most popular in the simple henna designs for hands list? When the henna stains the skin with its deep orange-red color, the flower seems to almost come alive in all its glory.
Chequered Pattern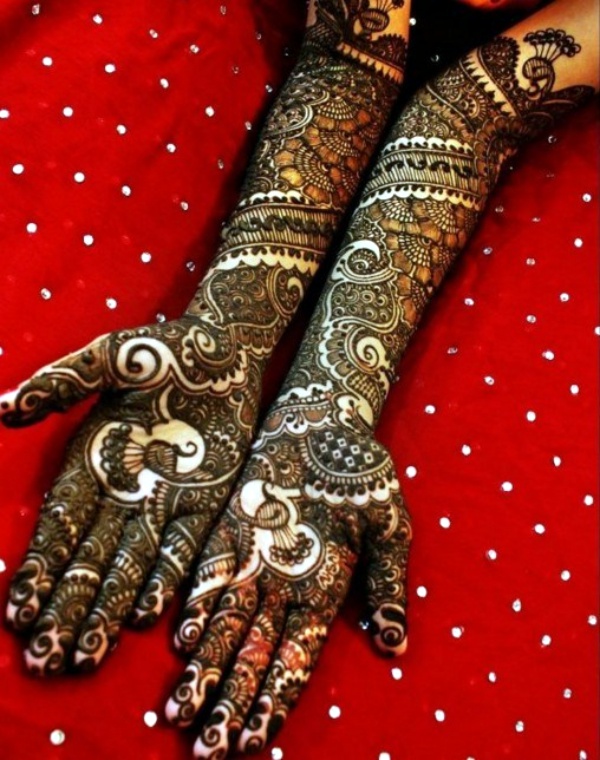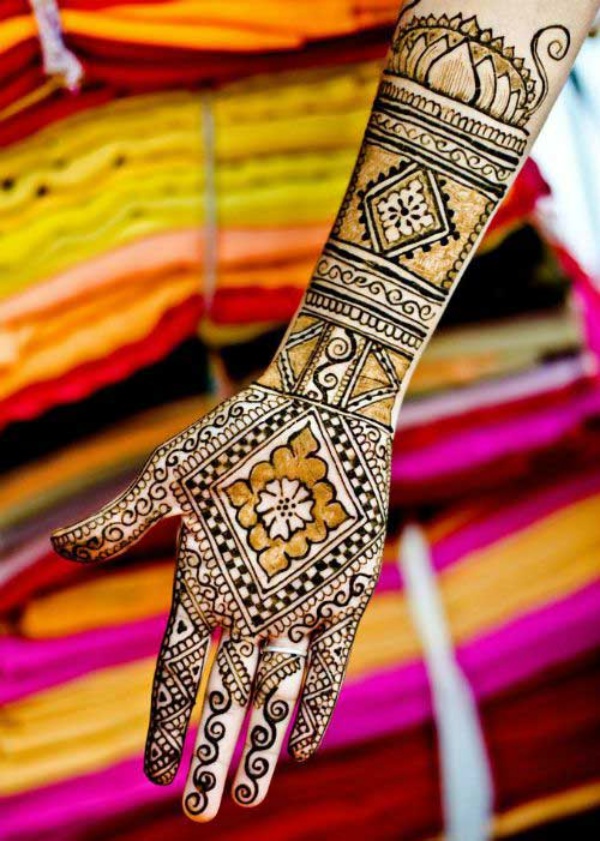 The chequered pattern is a great way to make your henna pop and is used vastly to give a break to intricate designs. The chequered pattern can also be cleverly used to fill up any gaps. Also it is really simple to make this design. Traditionally, the bride gets the designs of the henna on their hands, feet as well as on arms. The main purpose of the mehandi designs is to make the brides look prettier.
Circular motifs: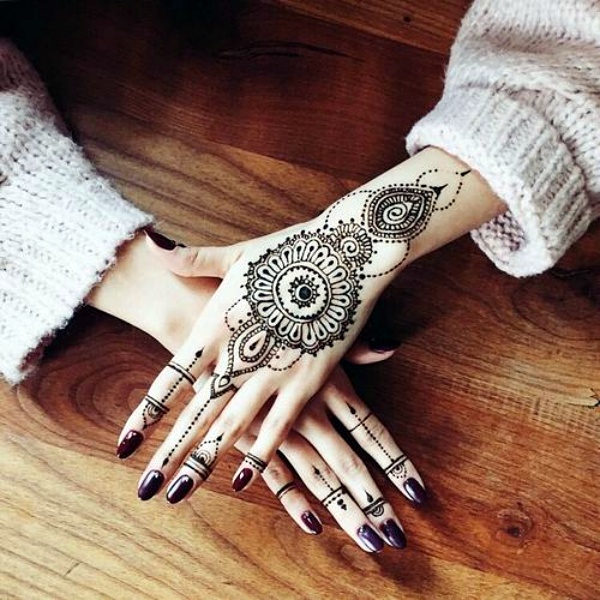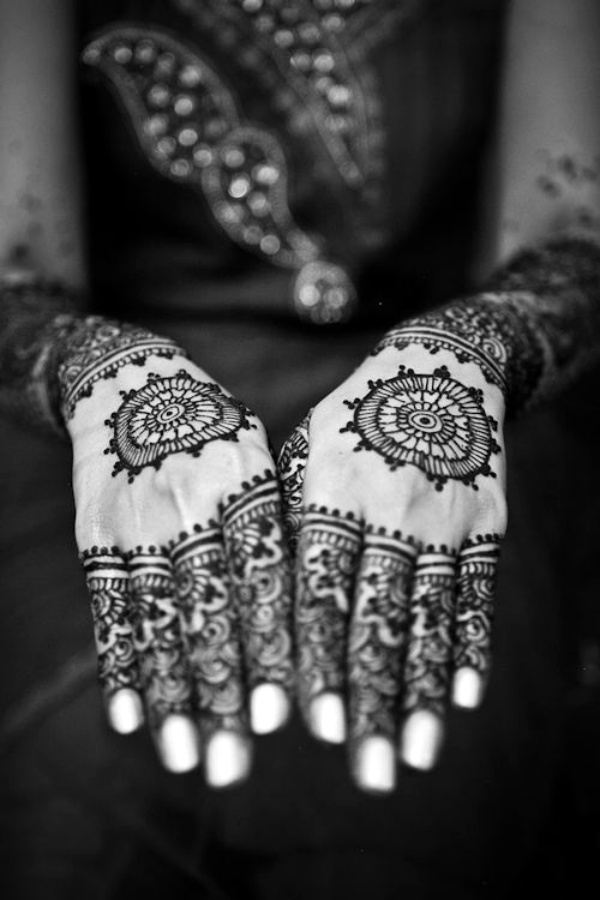 Circular motifs look great as they are aesthetically very appealing. There is something about a neat circle that makes an impression, thus allowing the design to last in our minds even after the actual henna has faded away. These motifs are usually placed in the center of the palm or on the back of your hand.
Creepers and Leaves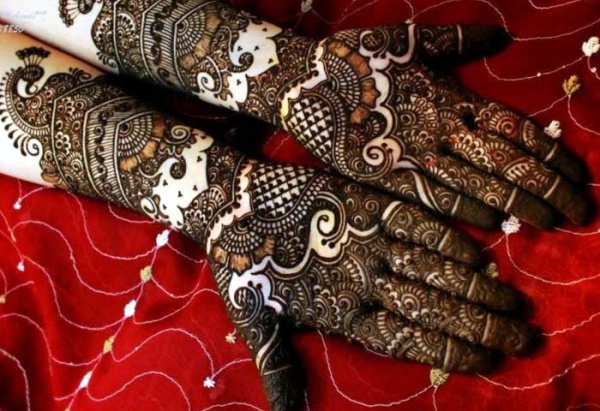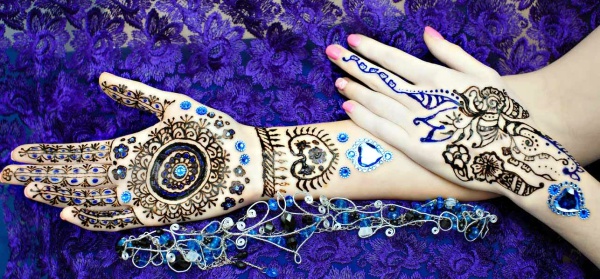 This makes a great and simple henna design for hands. They have a delicate flowing structure that is perfect for creating beautiful henna art. Make a very alluring design using creeper and leaves patterns from the center of index and middle finger towards the end of your design on the arm.
Geometric patterns: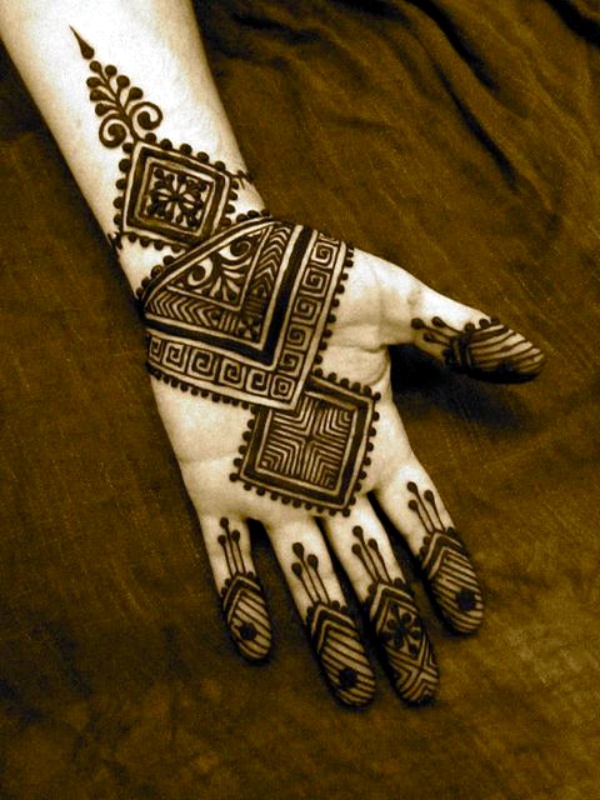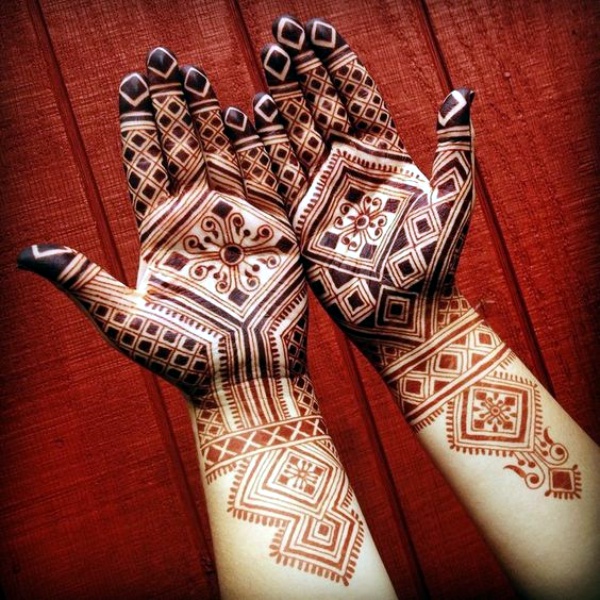 Straight lines cutting at right angles, triangles, diamonds, chevrons, and other specific layouts, are the signature patterns of the Moroccan style henna. These patterns are trend setting as they look extraordinary with any outfit.
Semi Circular Borders: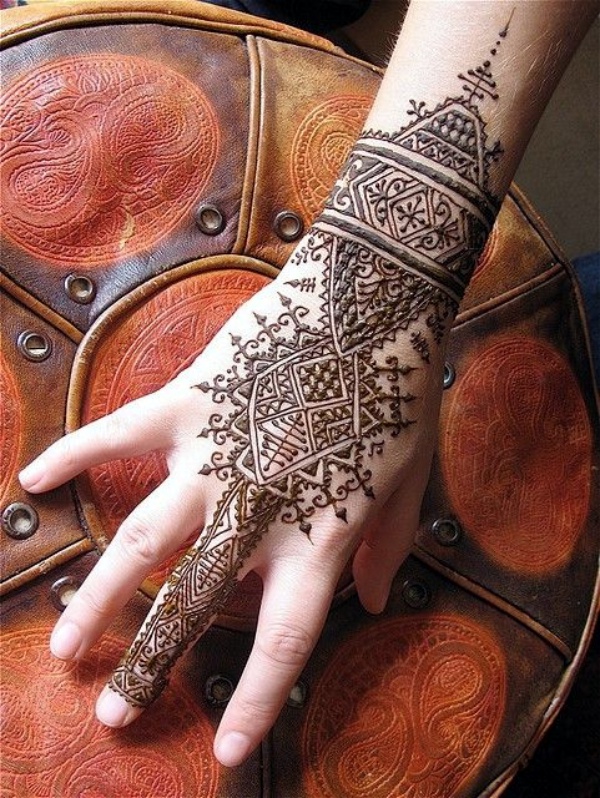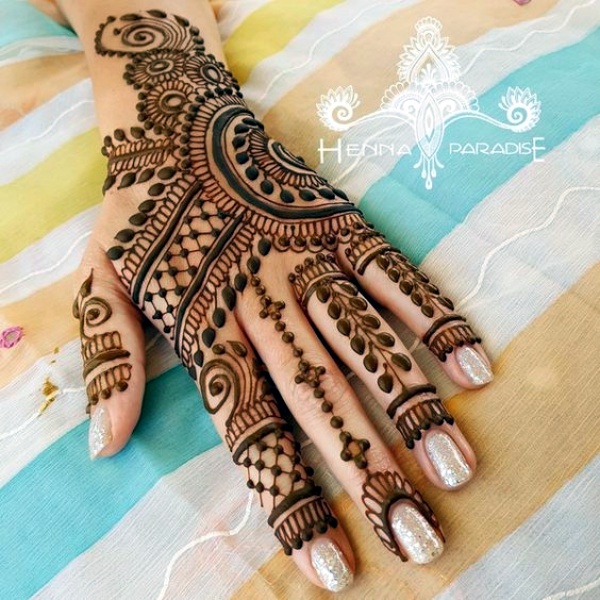 This design is simple as neither there is any flower, leaves or any bird's motif. Plain lines with semi-circular borders makes this design look awesome and complex. This type of henna designs compliments the wedding hand jewelries.
Lines and Patterns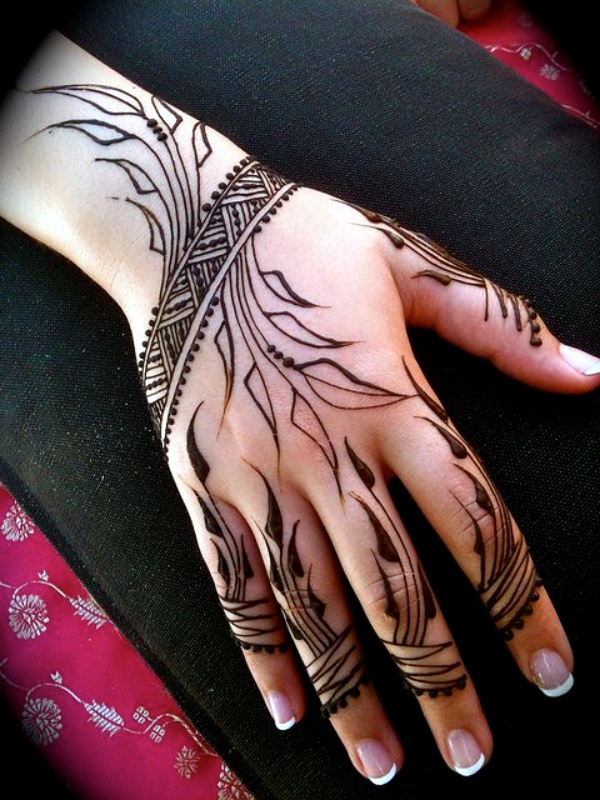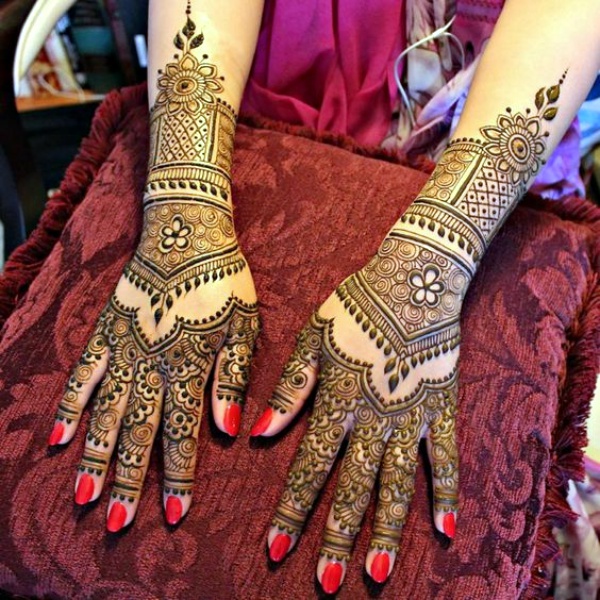 You don't need birds and flowers to create alluring designs as you can do that with the help of lines and patterns as well. When combined, lines and patterns come together to form an interesting design. Although there is no story or one particular motif that acts as the central part of the design, it is even then a very impressive way of covering your hand and feet with henna. If you're a beginner then, you can make awesome mehandi designs just by following some simple steps of applying mehandi.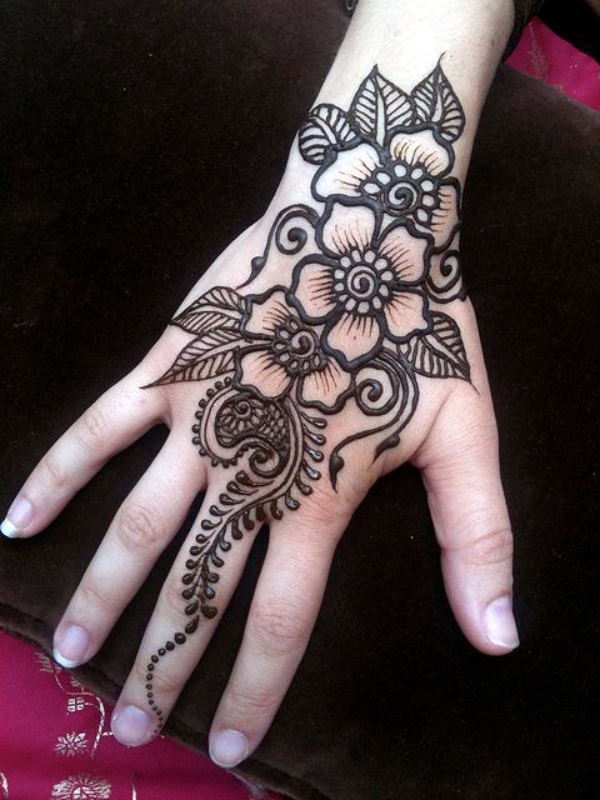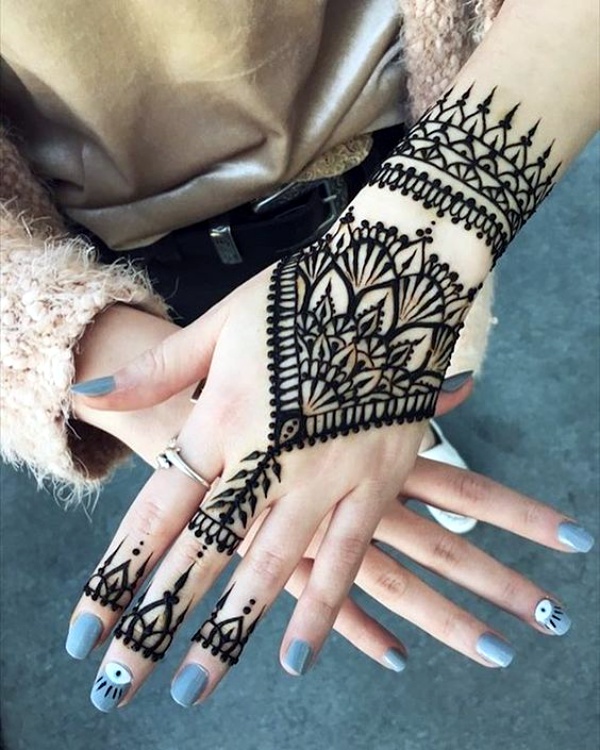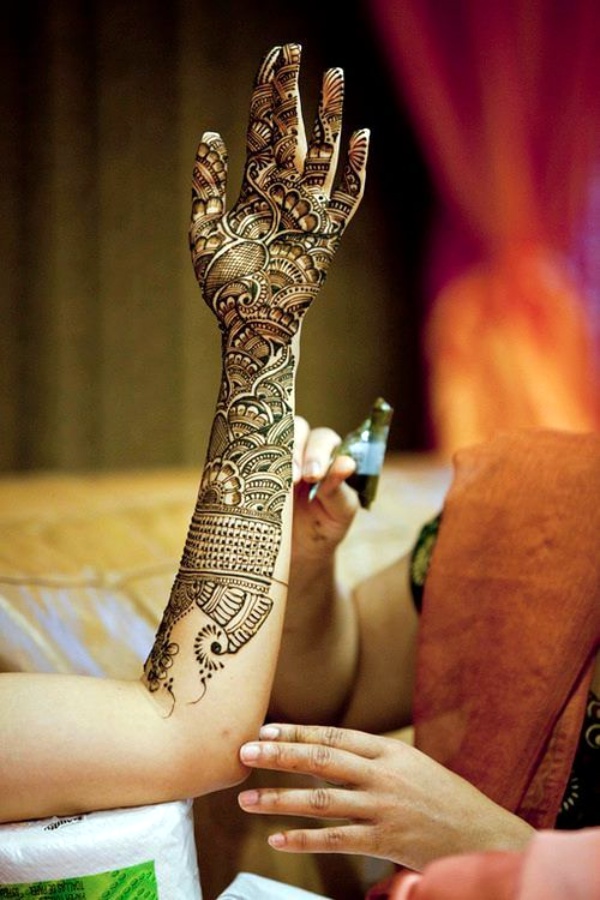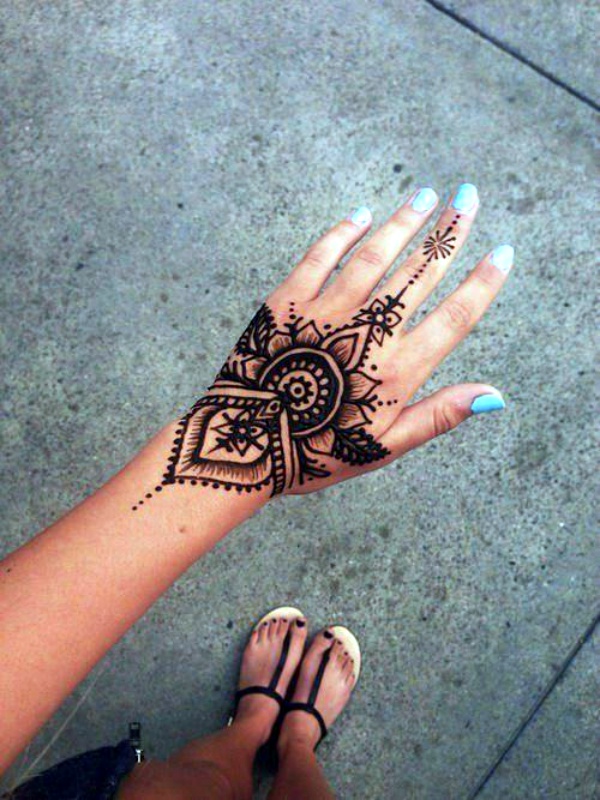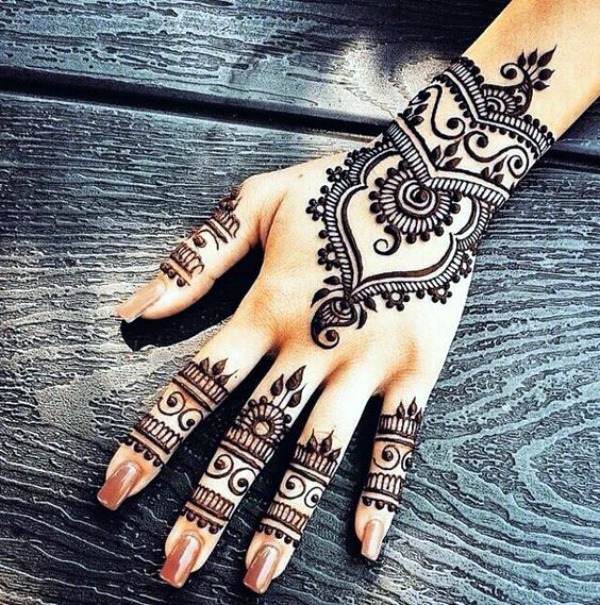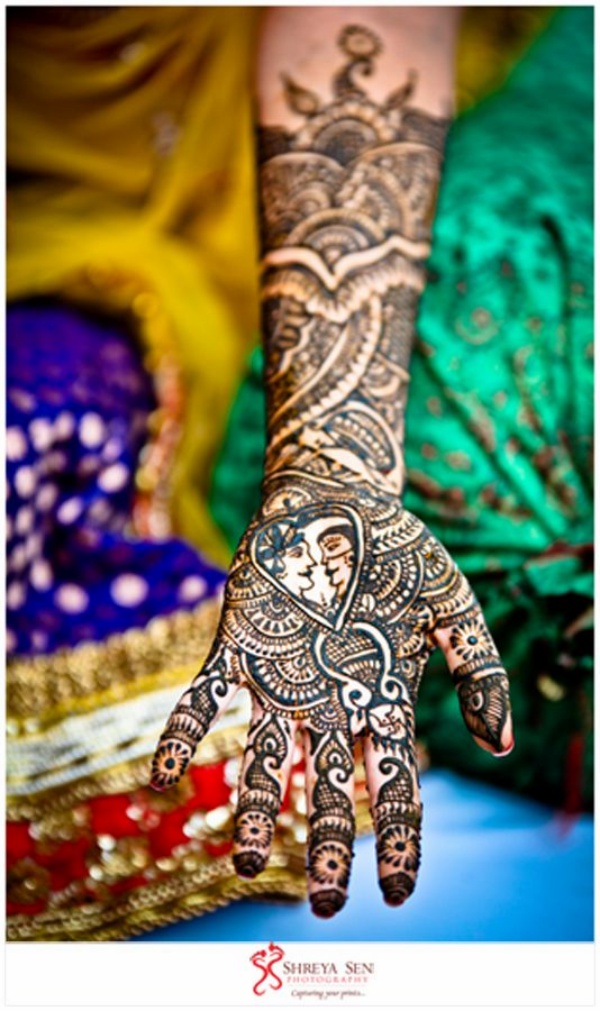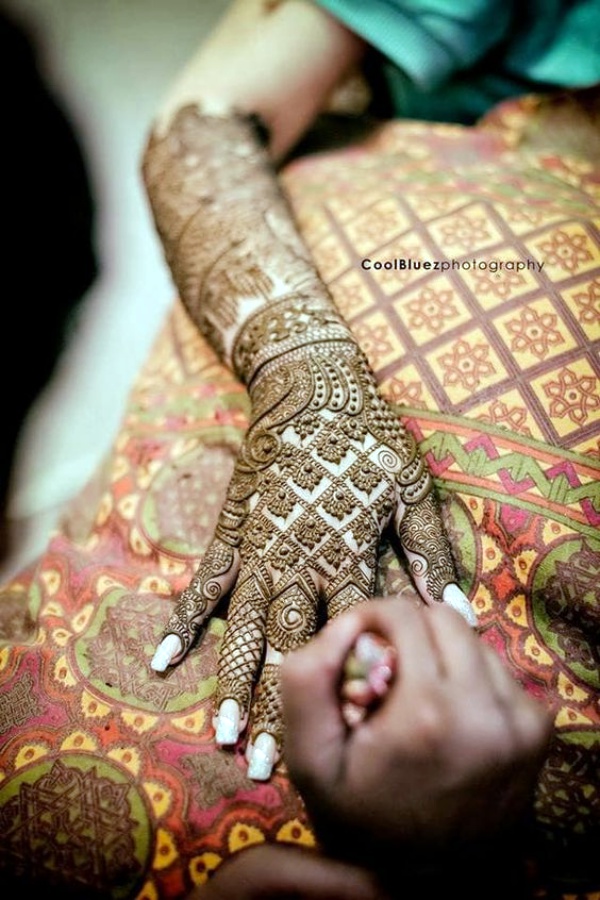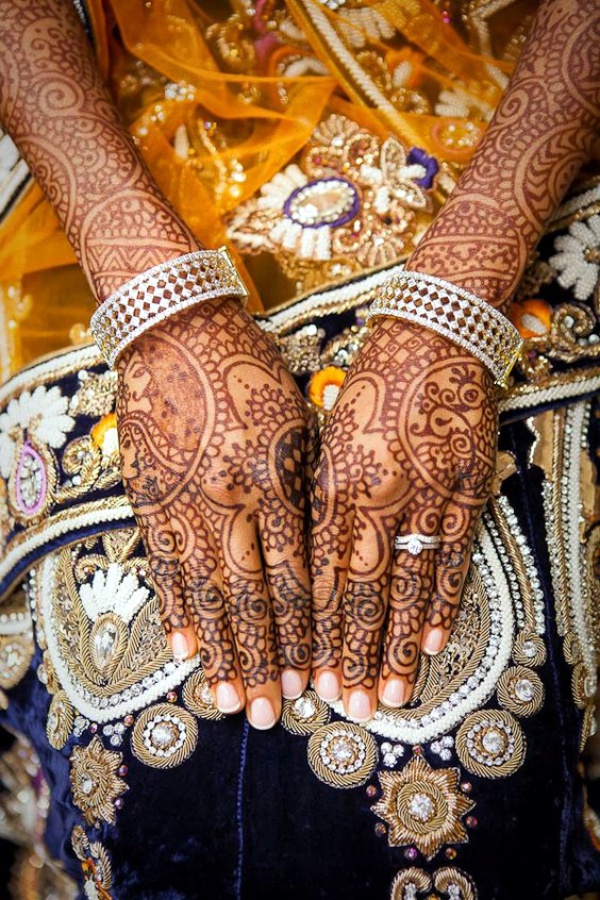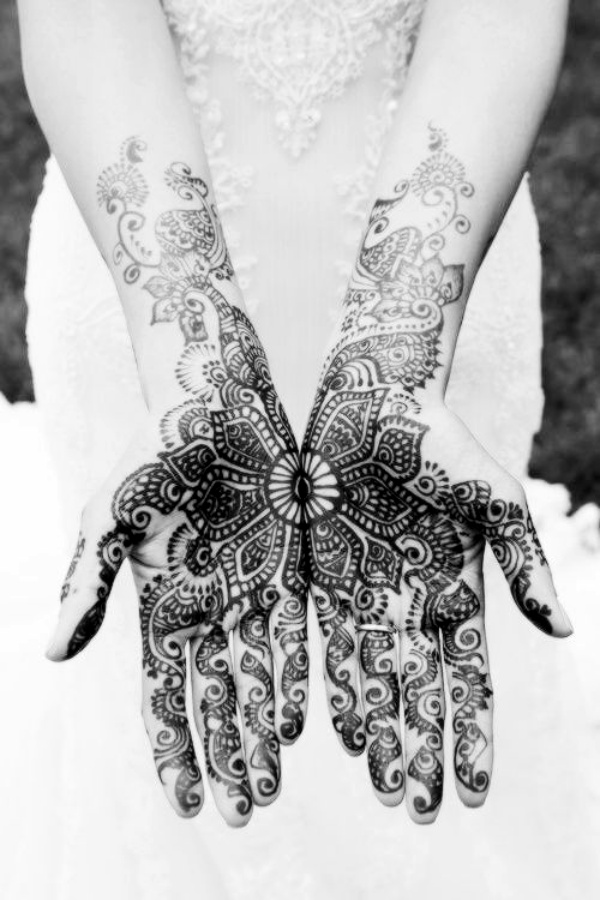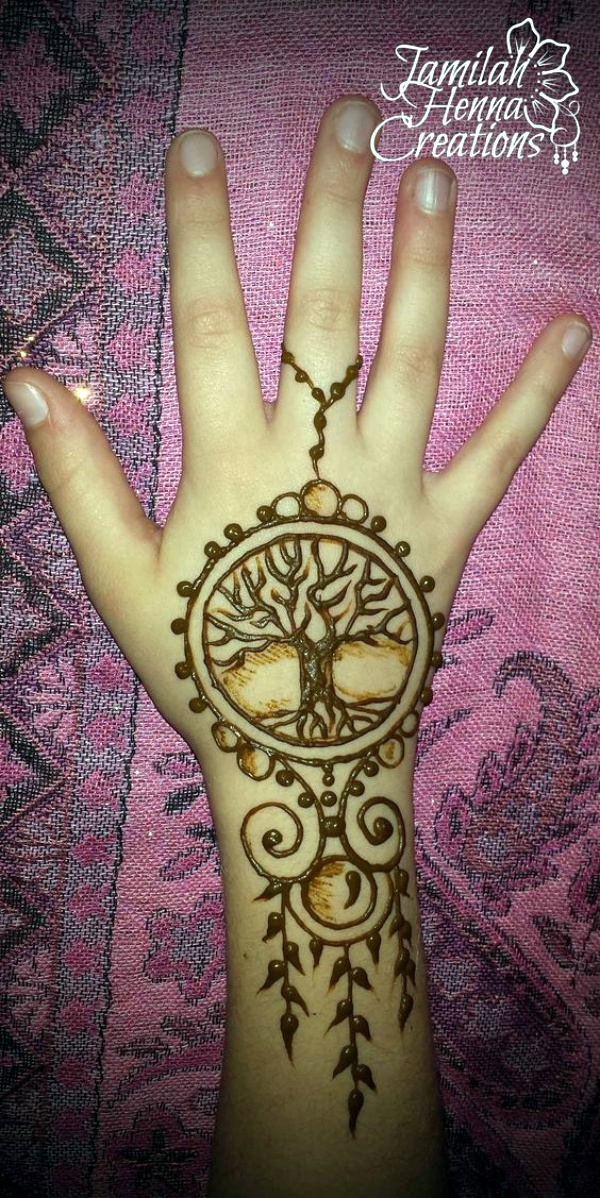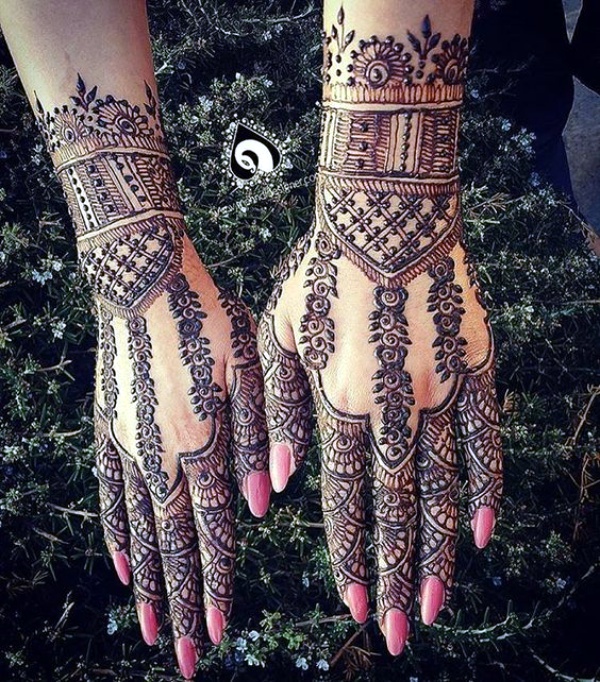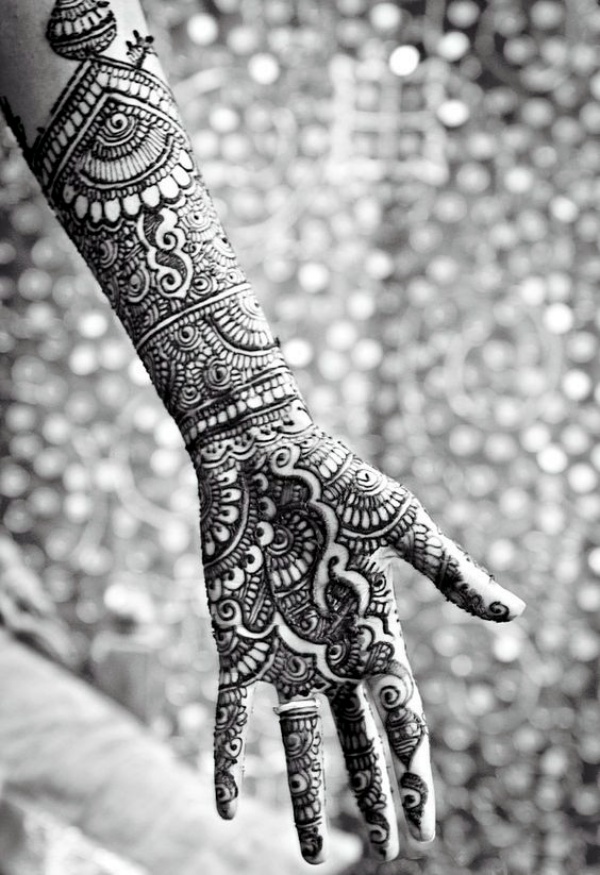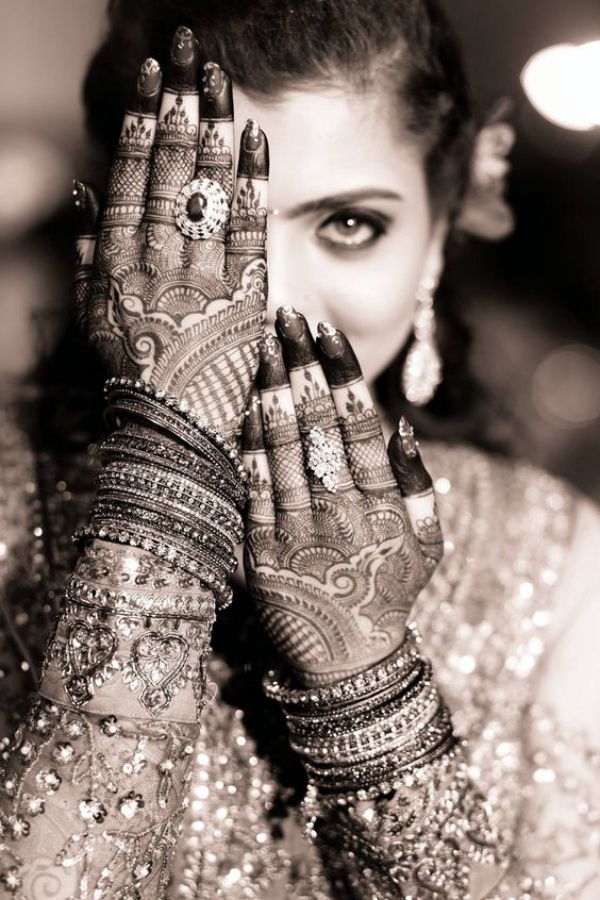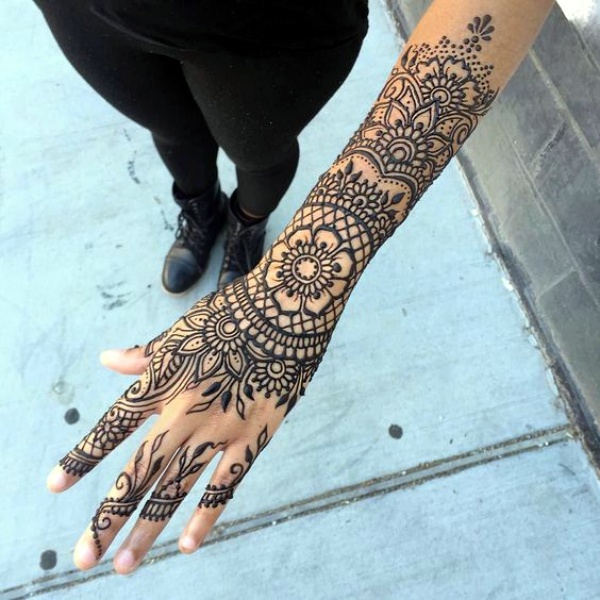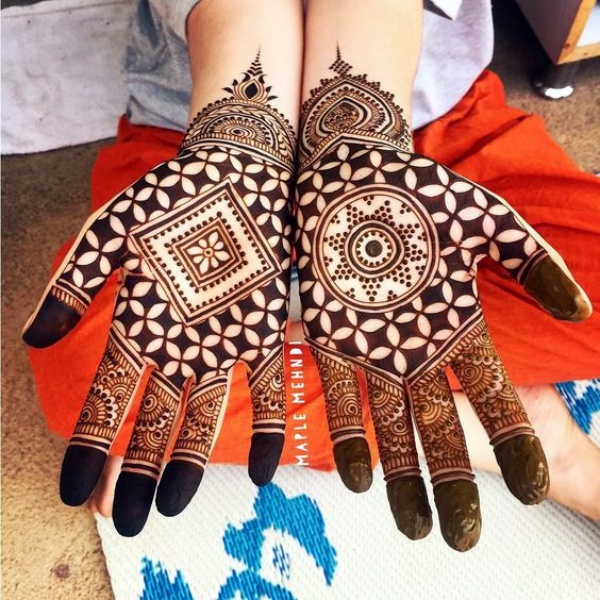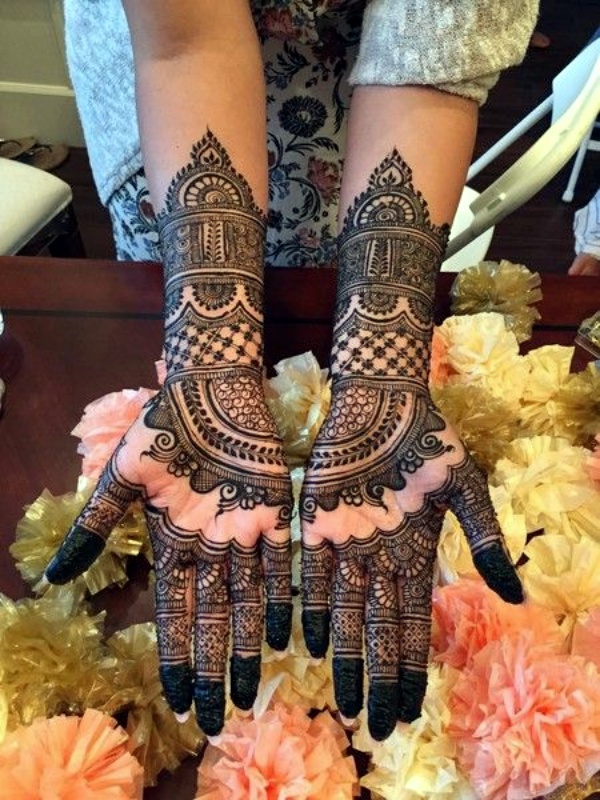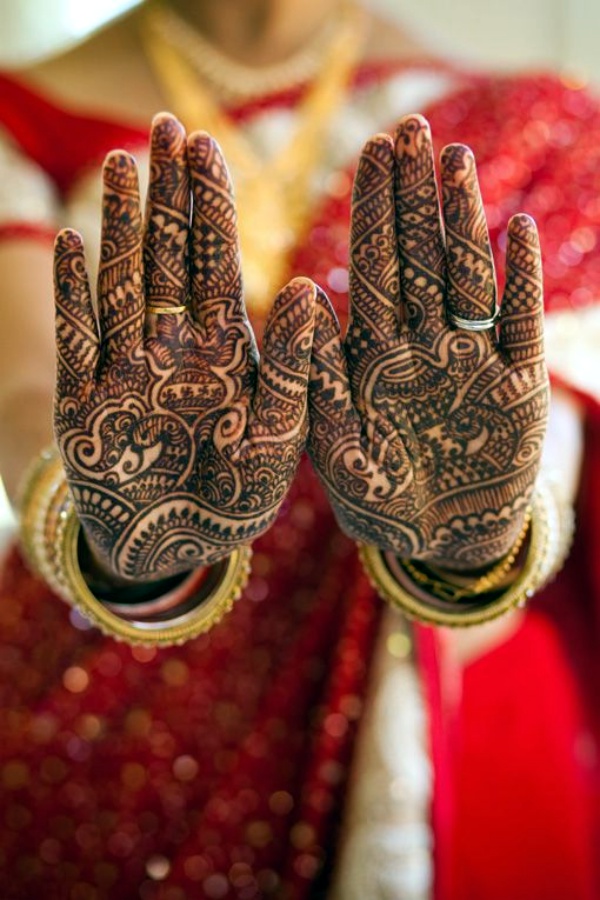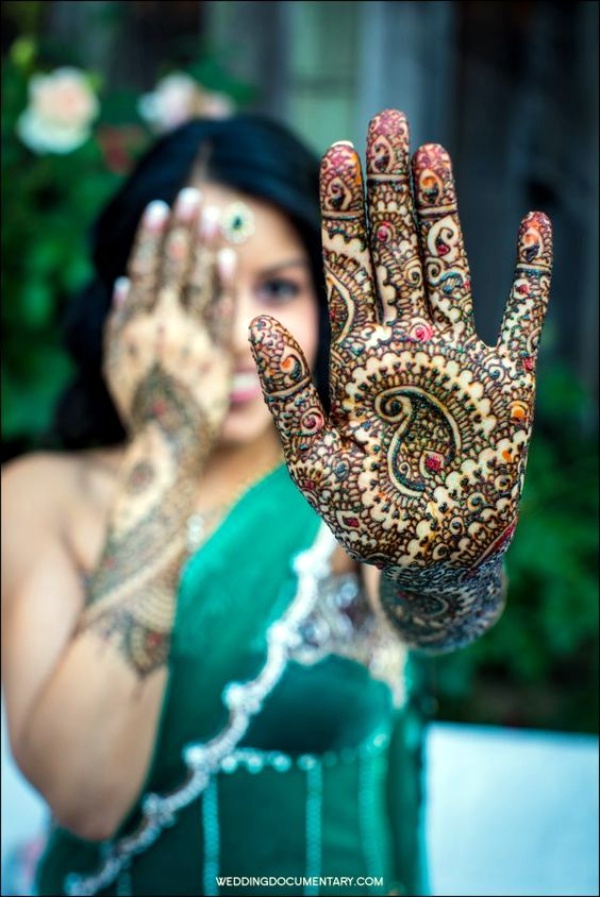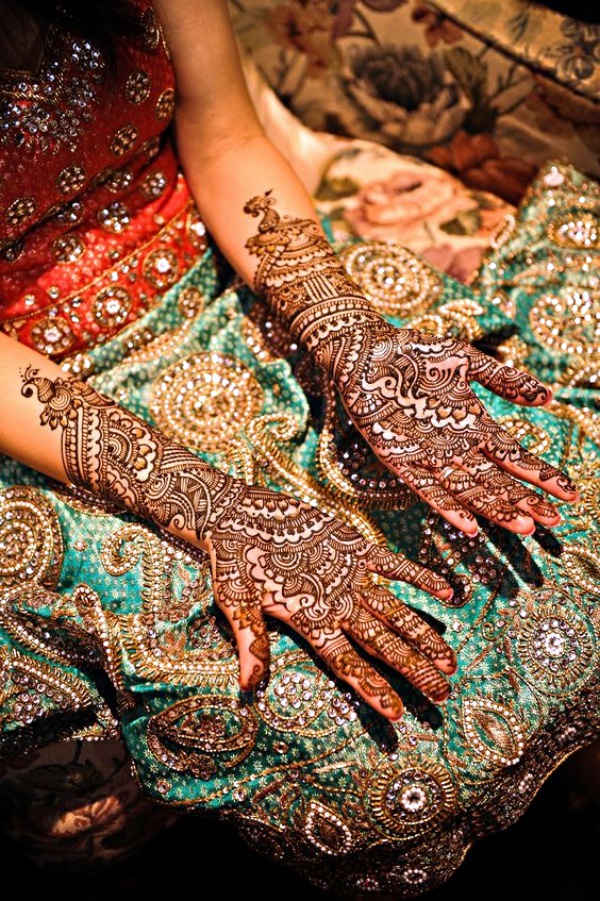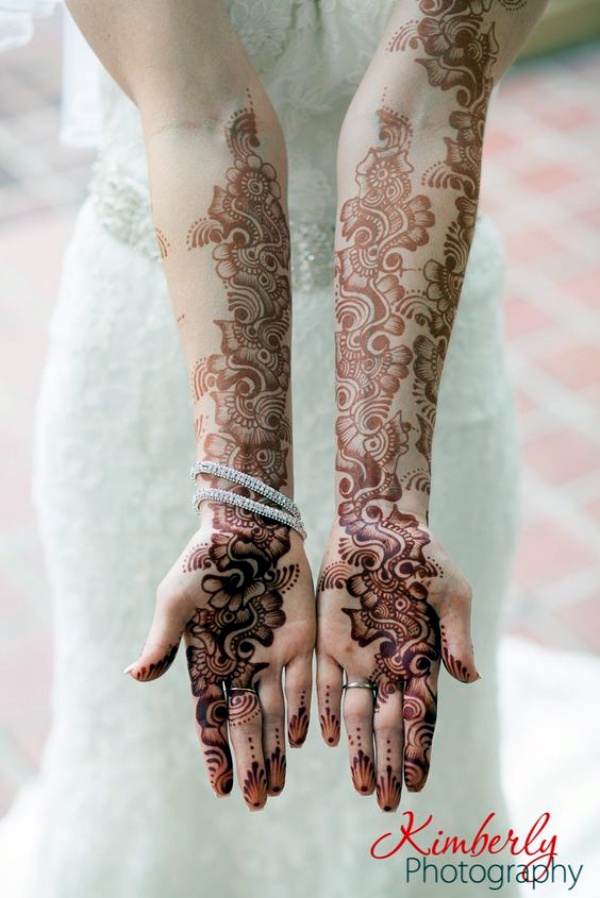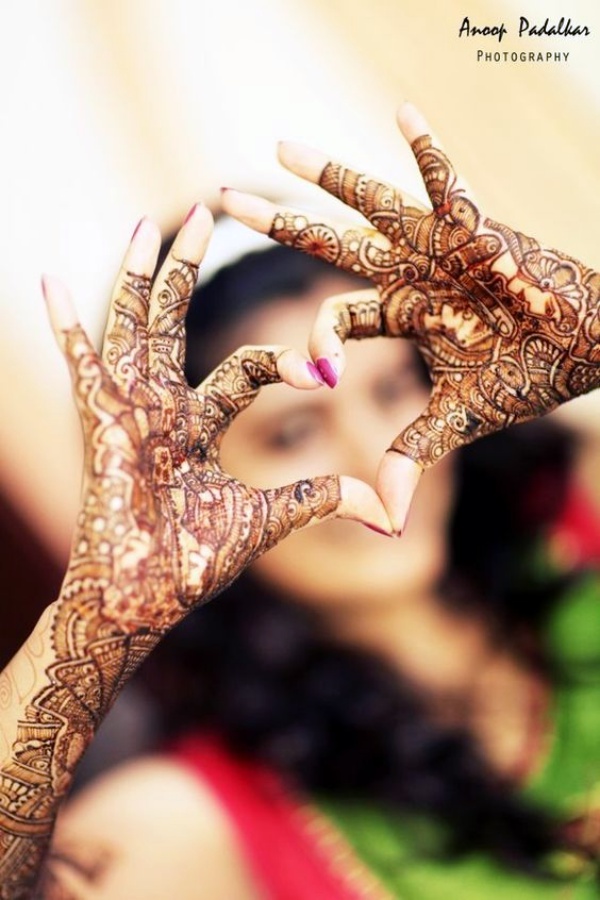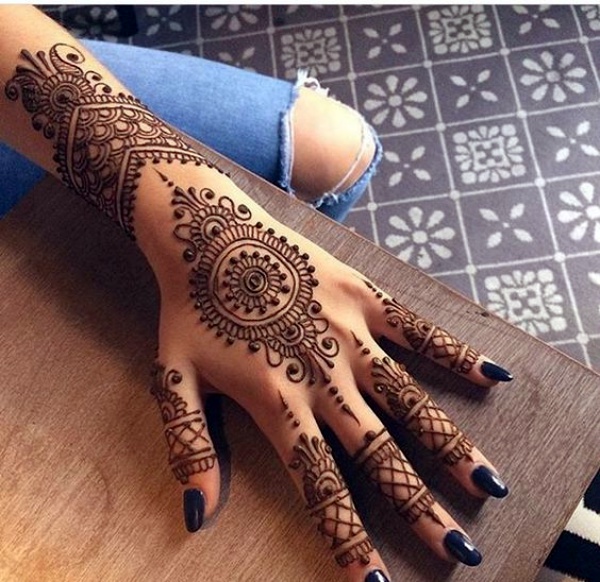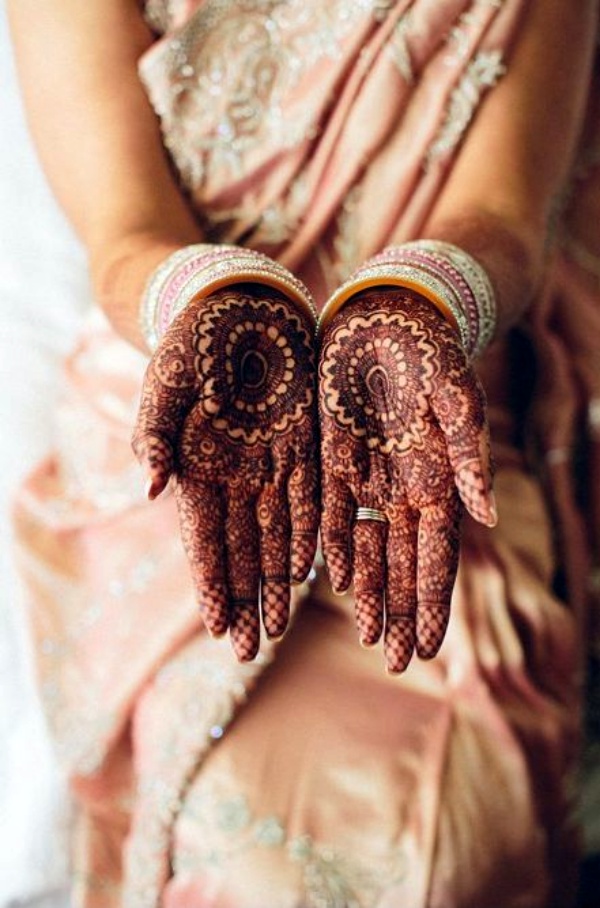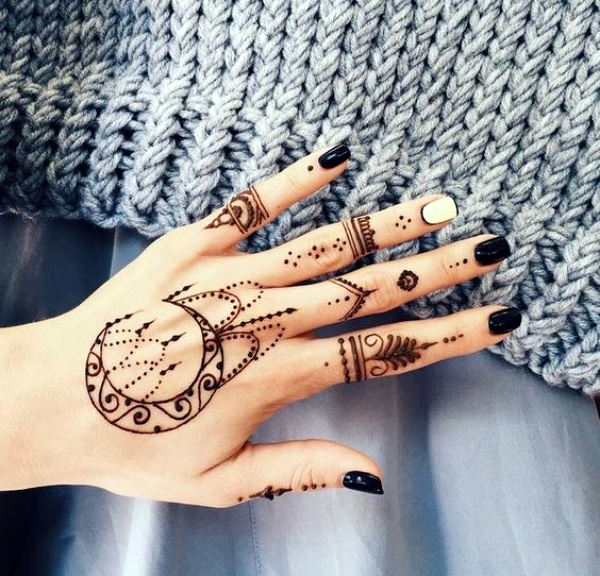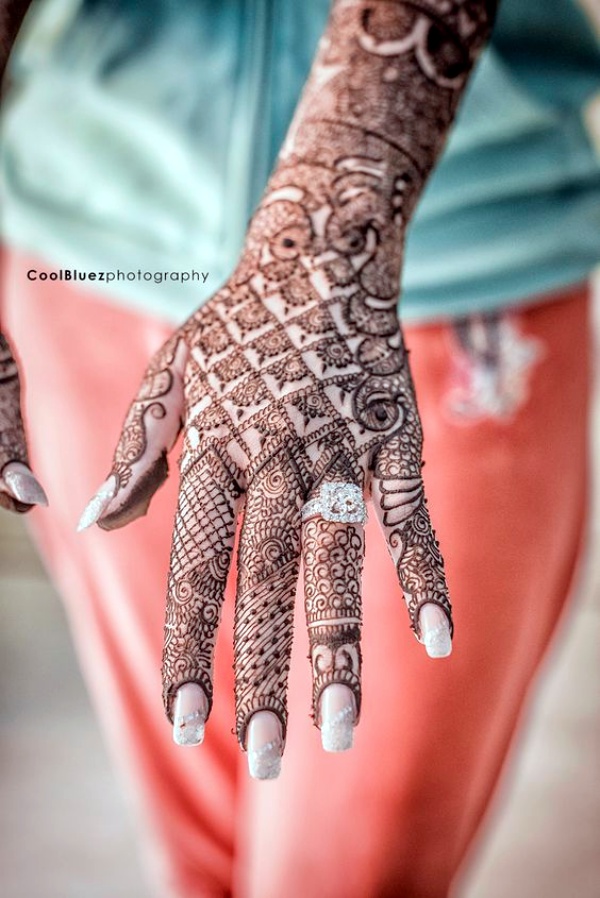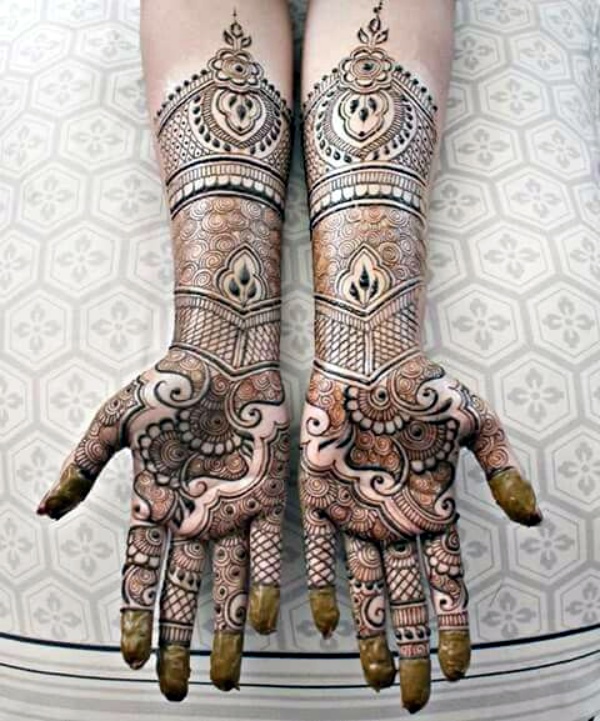 Follow these techniques to have a darker shade of henna as its beauty lies in its color and fragrance.
Take off the henna after 8-10 hours.
Do not wash with water; instead scrape it out by rubbing your palms together till the dried henna falls off.
Dab a mixture of lemon and sugar on the henna a couple of times. Sugar will stick henna on your palms for a better result while lemon juice acts as a stimulus for dye release and deep penetration of color.
So just go and have fun creating these simple henna designs for hands. Keep in mind, that simple is elegant. Stay stylish always!