Skirts; short, simple and stylish! When a girl has nothing to wear she finds skirts standing just next to her as to support her to get out of this unimaginable situation. Indeed, skirt is going to be a first and the last choice forever.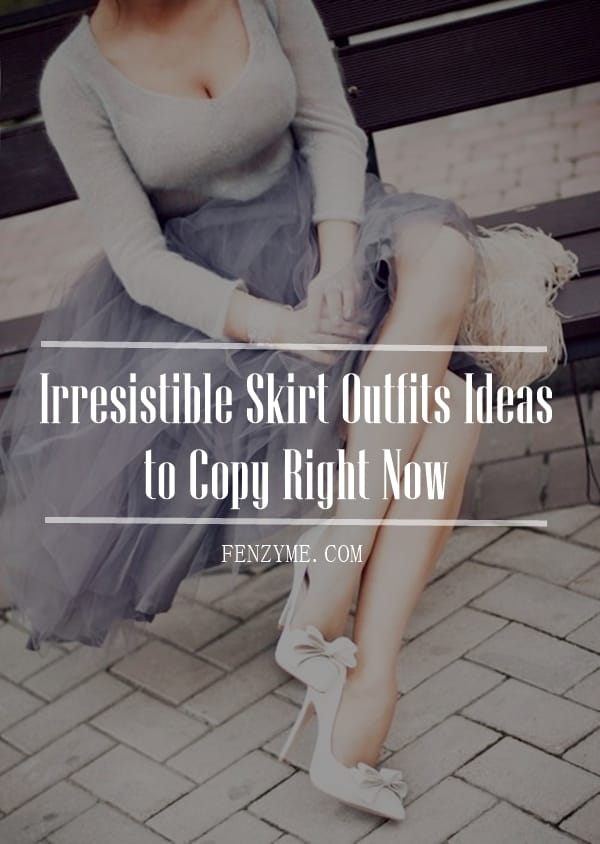 Moreover, these new and Irresistible Skirt Outfits Ideas to Copy Right Now are going to be a part of a long race in fashion. Your profound dressing sense will bring back that lost feeling of being a princess in you by snatching up the attention that you, only you, deserve to get.
Skirt Outfits Ideas to Copy Right Now
Bubble Skirts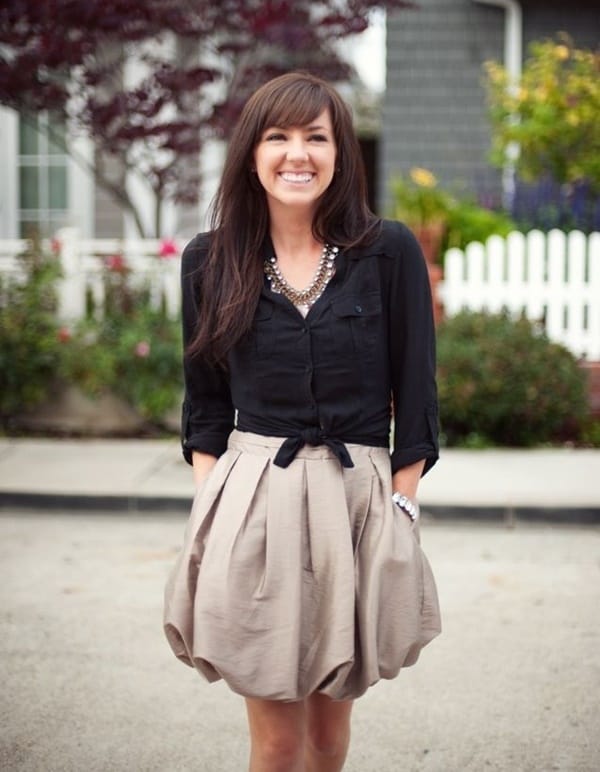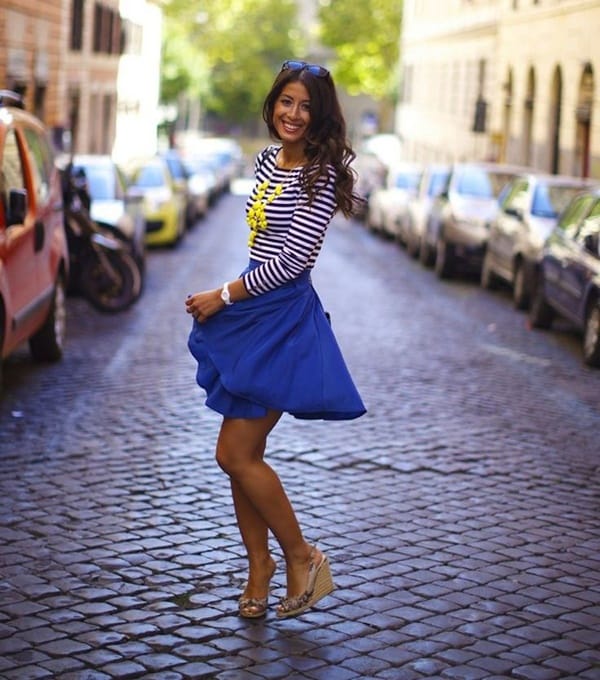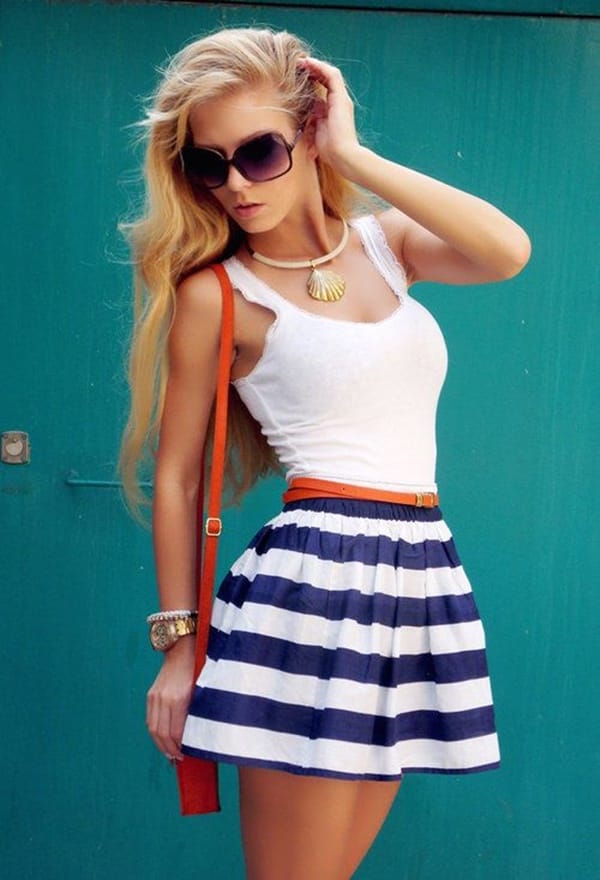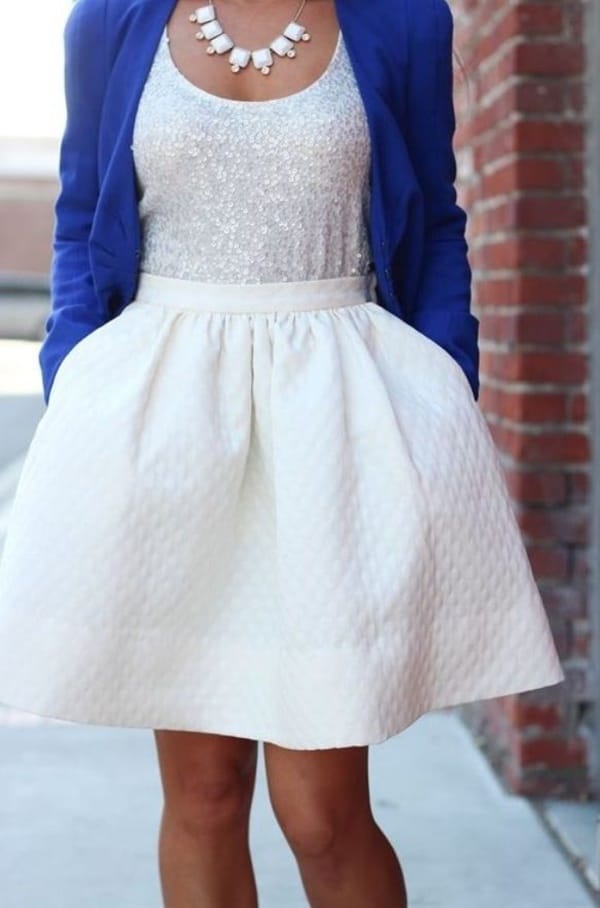 Indeed, this is "something new" kind of stuff in fashion. This mini skirt is tighter at the waist and airy at the bottom, as the name suggests.
Crop tops with full sleeves looks sexy with this skirt. You may also get half jacket with this amazing summer outfit.
Metallic sandals will add up the glory to this amazing outfit idea.
Pencil Skirts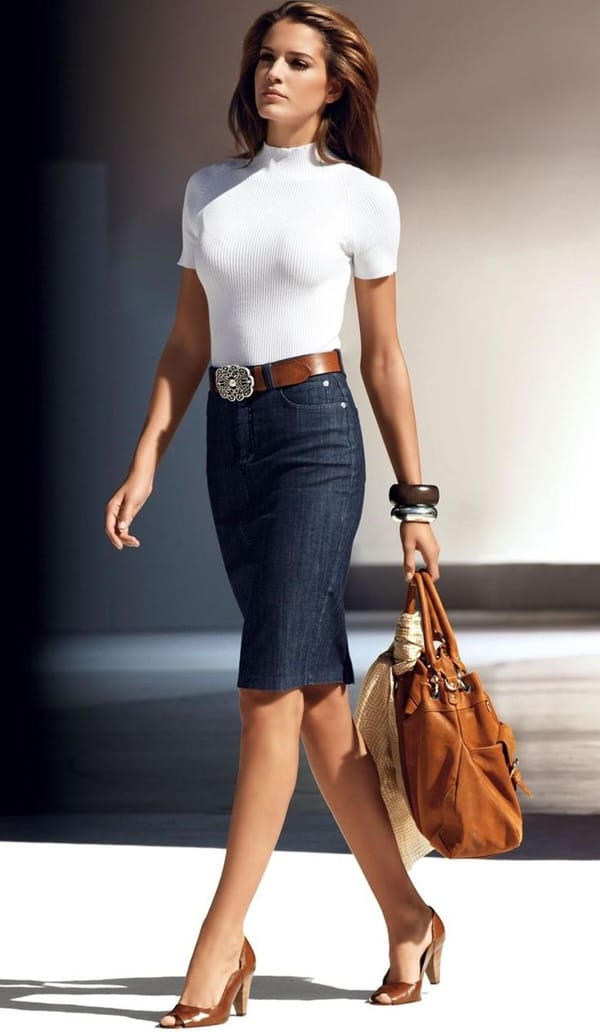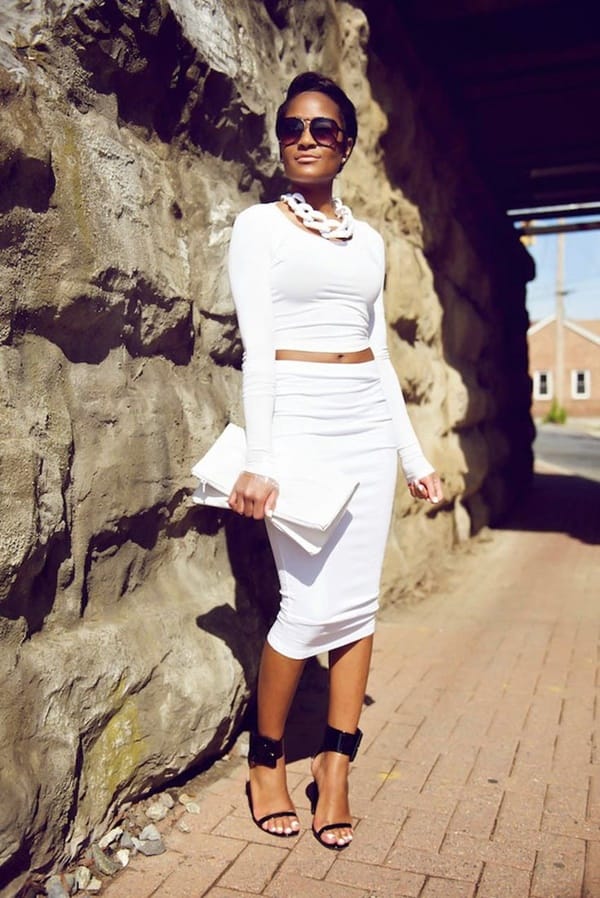 These are perfect for the professional women since it looks great when worn with shirt with open collars and open sleeves. A bun on the head gives this outfit a charismatic look. And then, that amazing makeup including winged eyeliner and matte lipstick will add four moons to the look.
Layered Chiffon Skirts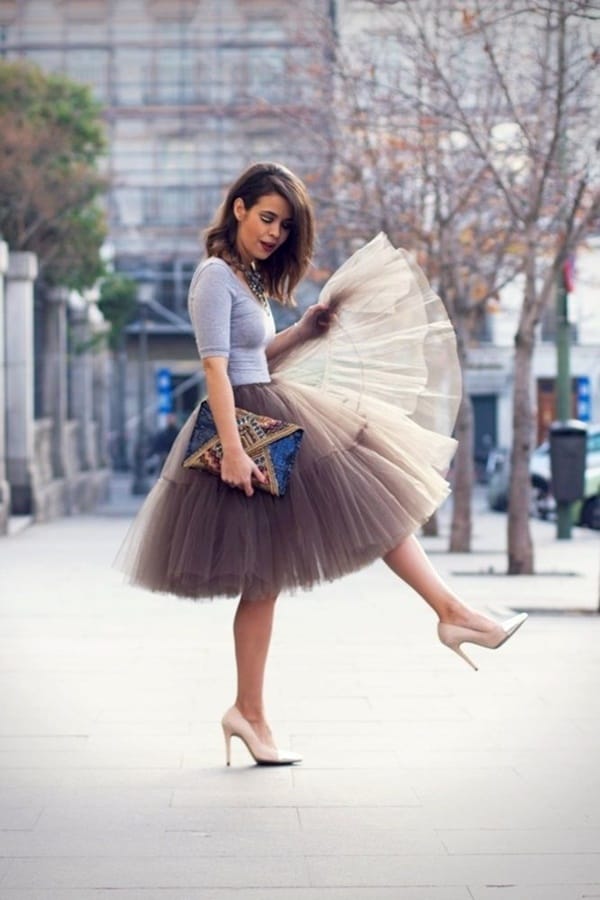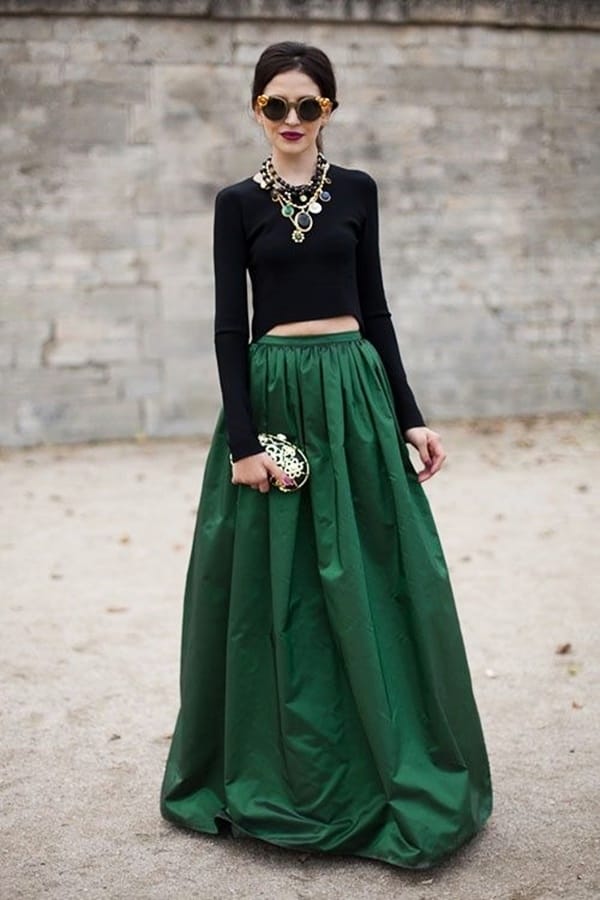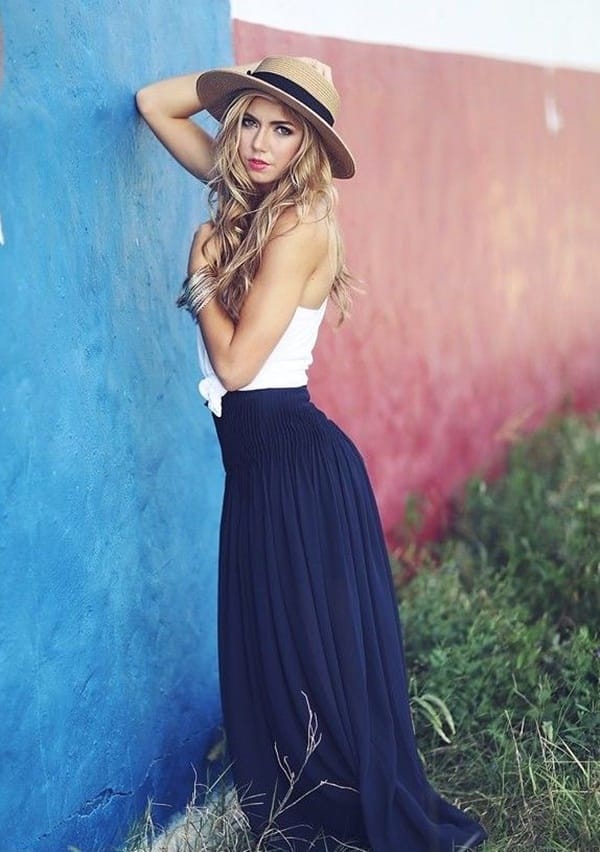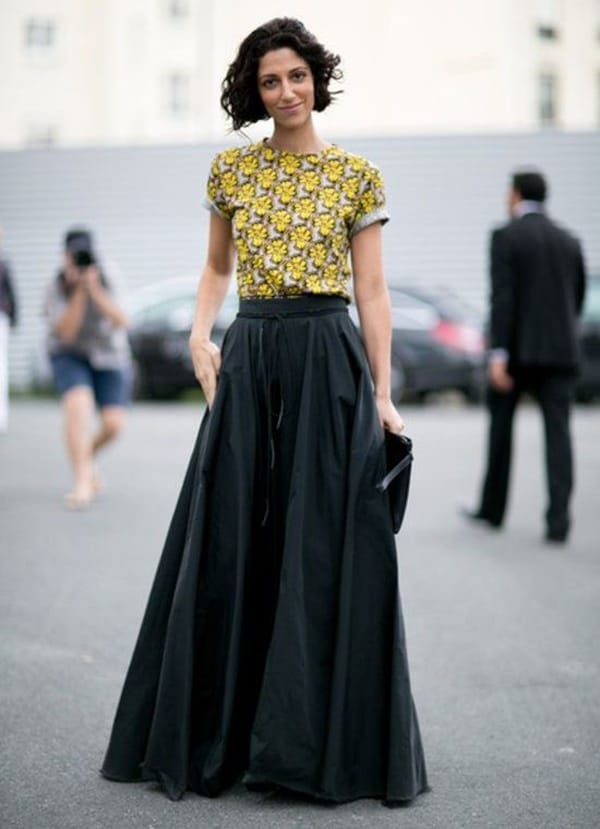 Layered chiffon skirts are a fun to wear since it looks cute when worn with appealing off-the-shoulder tops with rhinestone work on it accompanied by sexy tribal prints.
Stocking will look great with this outfit. How about cowboy shoes then? It is rocking!
Necklace is just going to stun that another you in the mirror. Prefer a long one as to make a new fashion statement along with a sober makeup.
Mini Velvety Skirt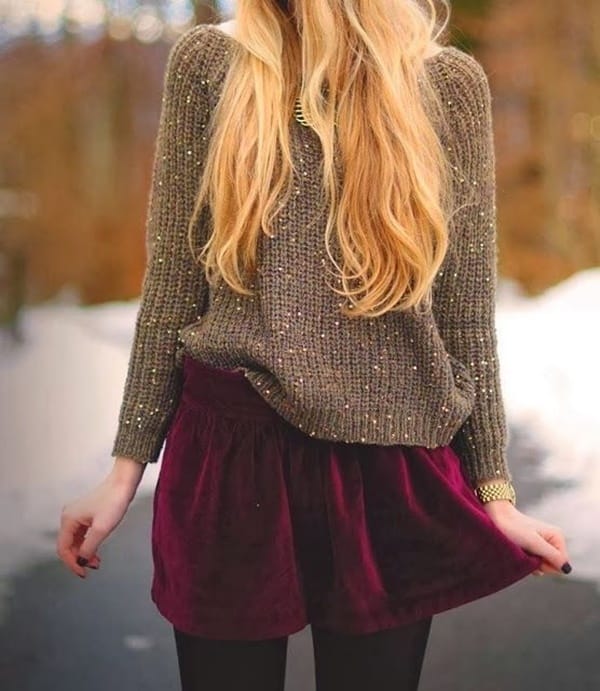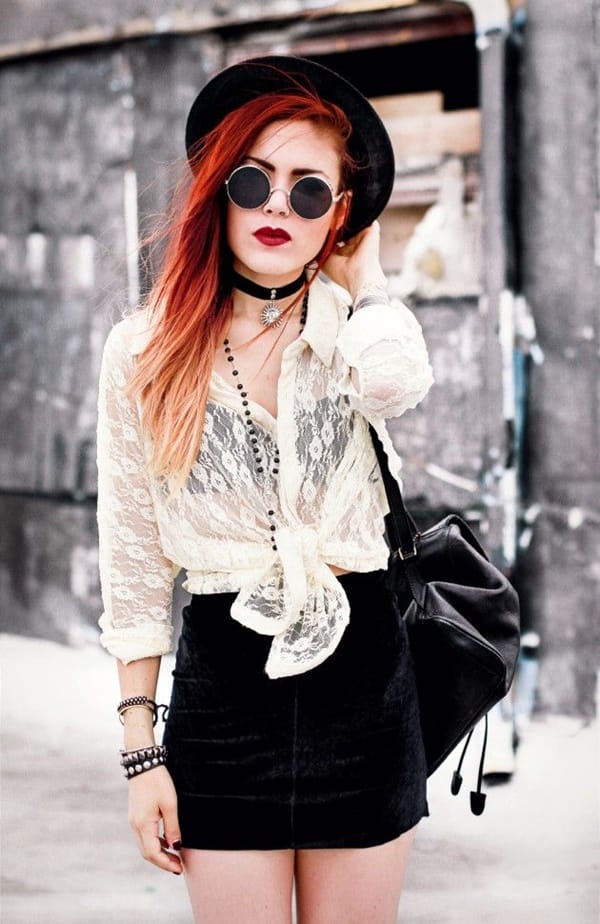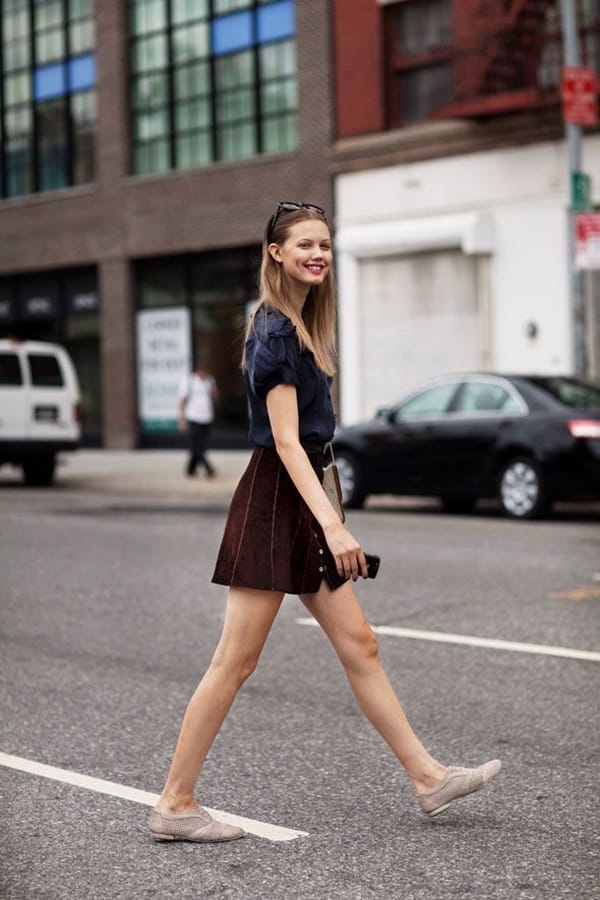 Now that's a new trend again in the fashion world. Miniskirts in velvety fabric have managed to become a girl's first choice these days.
It gives a royal look when worn with tank tops with sweetheart neckline. . Don't, at all, forget to carry you handbag with you.
Spare that neck-piece and hold a pair of sexy long earrings with shining diamonds over it along with a simple bracelet in hand. Don't, at all, forget to carry you handbag with you.
Mermaid Long Skirts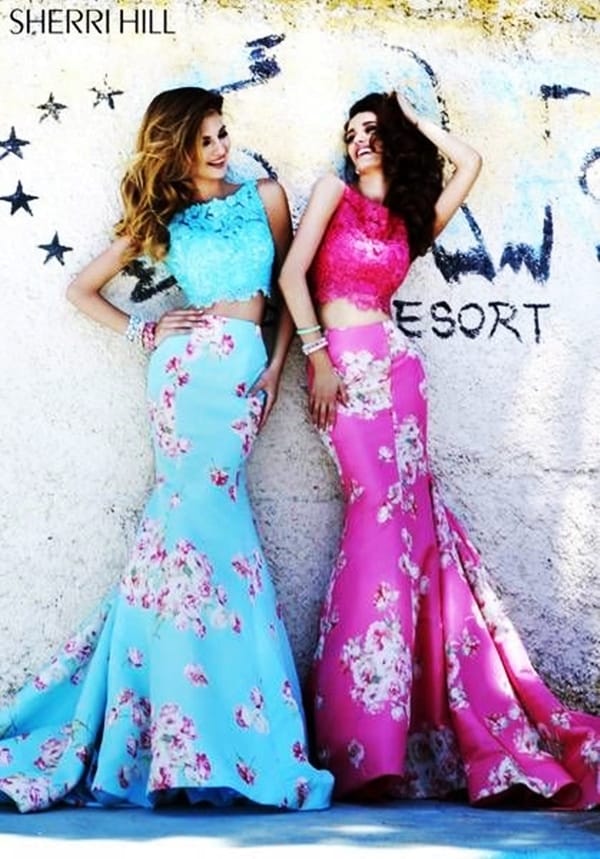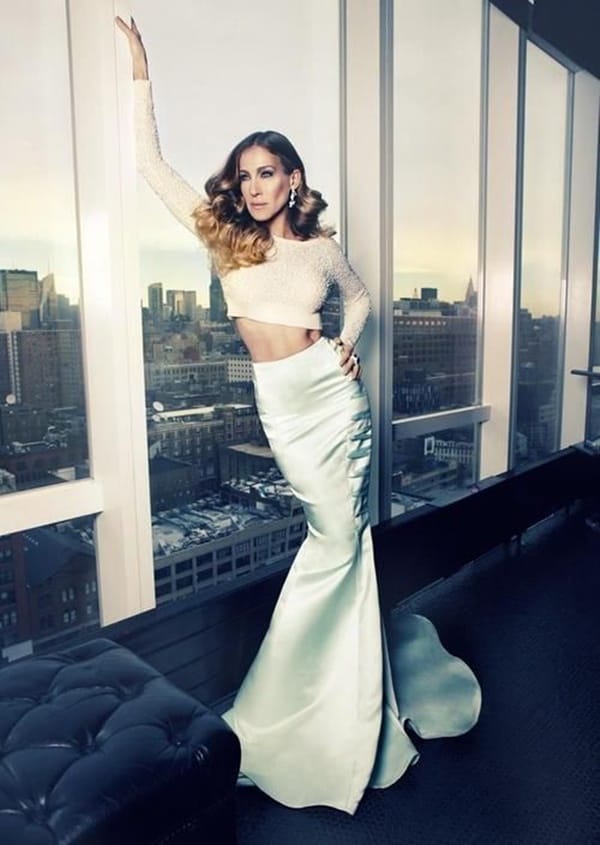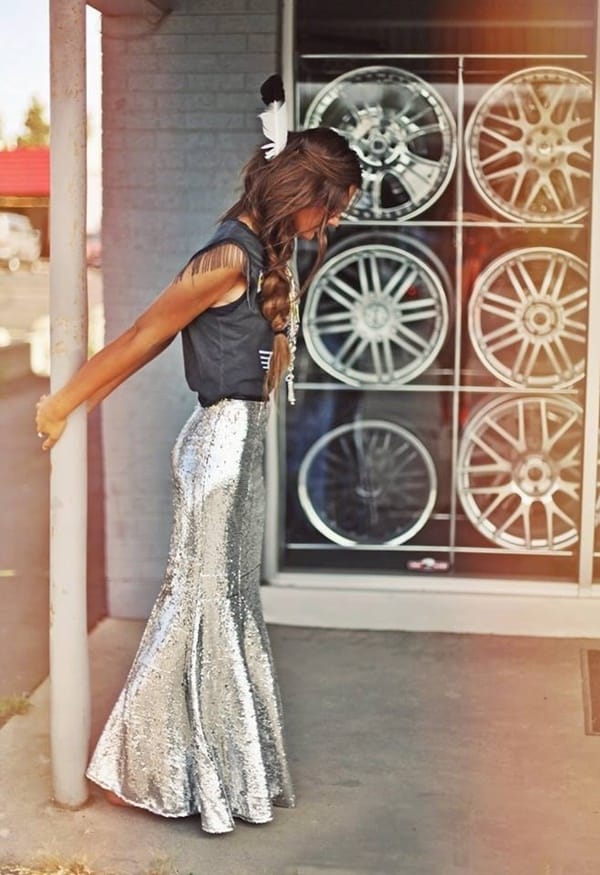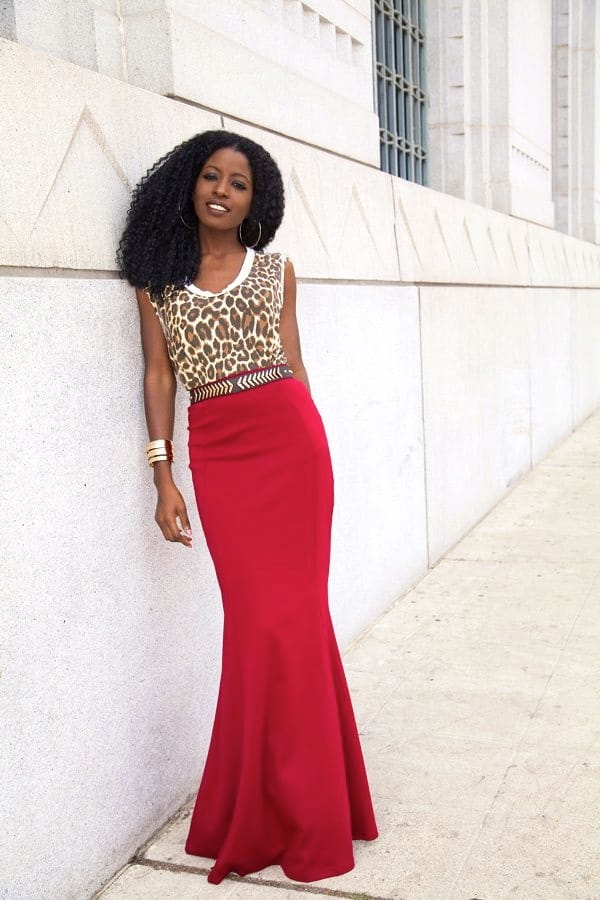 How about being a mermaid this season? Black mermaid skirt with netted fabrics and lacy artwork looks dramatic. Heeled ballerinas will add up to your royal allure. Sleeveless short top with queen neckline make you look hotter. A delicate chain and pendant looks gorgeous with the outfit. Don't miss that seducing red colored lipstick as to look like a real mermaid.
Circle Skirts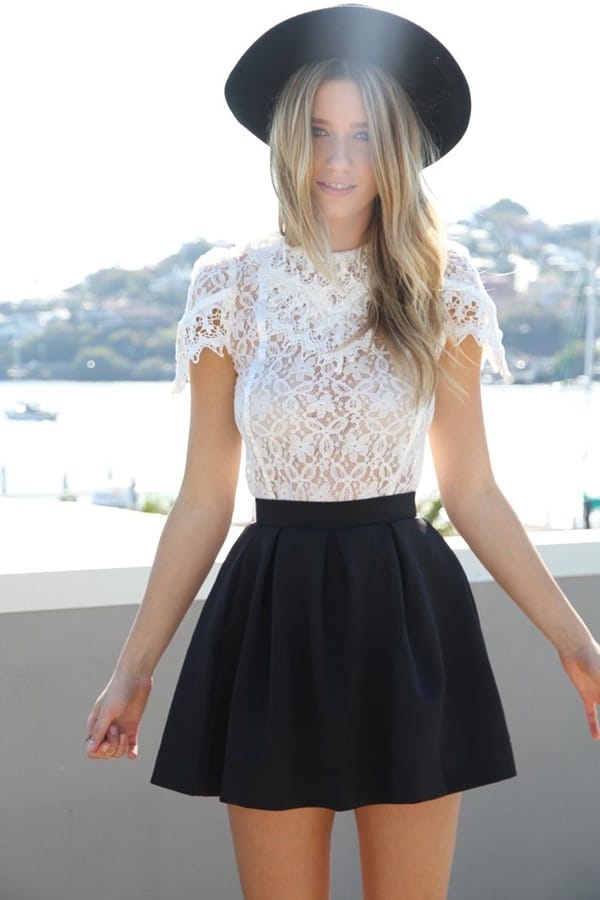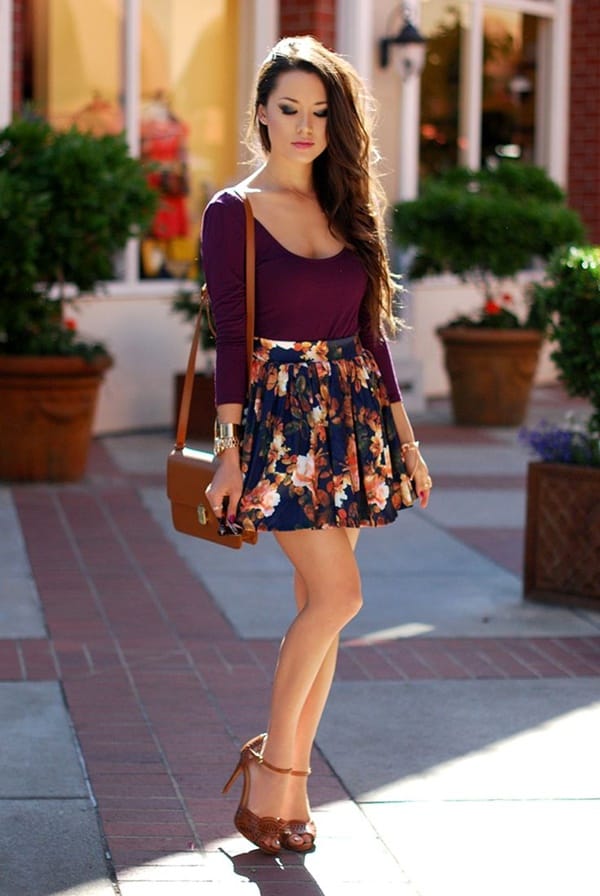 This different and so unique mini skirt looks fabulous with full sleeved skin fit tops. You could either go for shirts with these skirts.
Remember, to tug in the shirt and use waist belts along with these skirts and wear boots for a swag look.
Why not wearing lacy hats over this wonderful outfit in summer? No need to wear any kind of jewellery along with it as it looks its best with simplicity.
Go on to being a girl by highlighting your eyes and coloring your nails and getting on with the sexy lip color.
Draped Skirts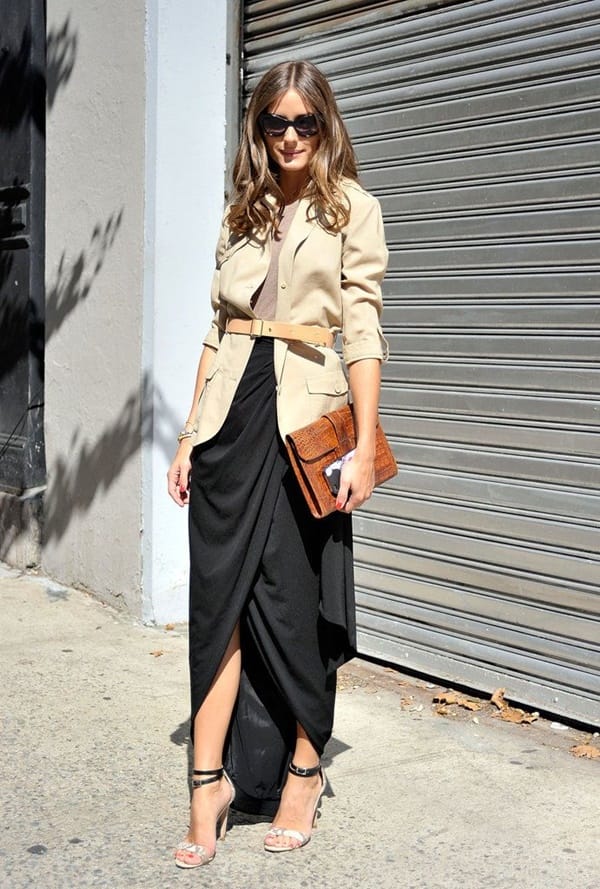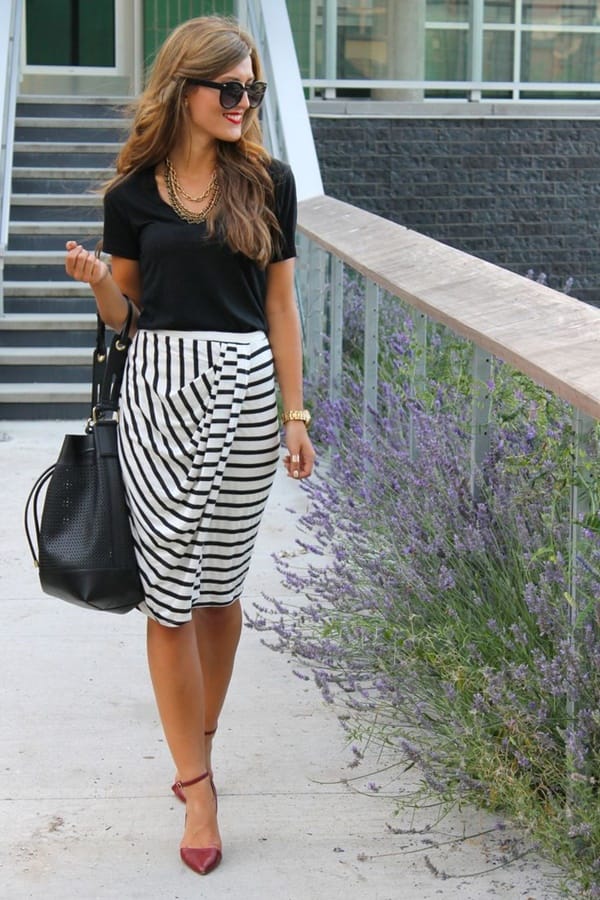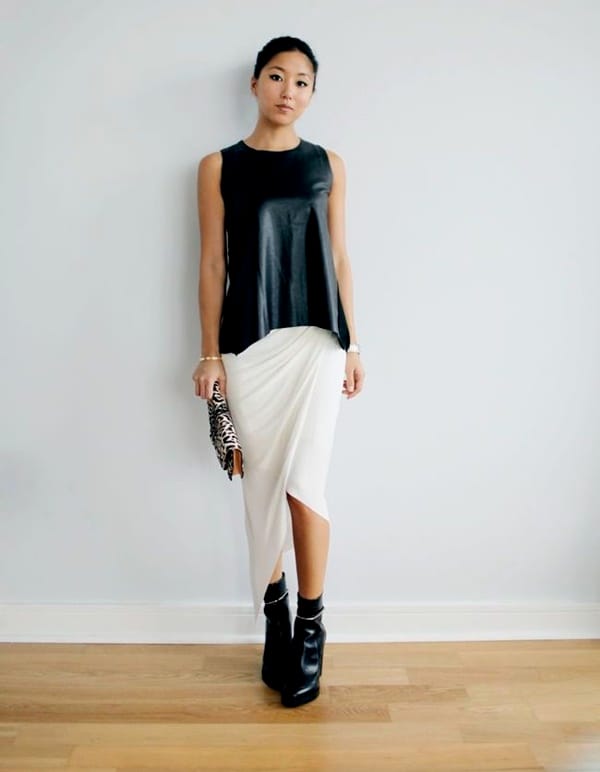 Strapless short tops do wonders with draped skirts. You may wear denim jackets along with the outfit, if you wish to, since it looks cool as well. Flat ballerinas are preferable for a dramatic fashion statement. One sided bun or fishtail braids are mostly loved by all with this outfit.
You should also look at some maxi skirt outfit ideas to wear your maxi skirt in most unique way.
Enhance your Look with dynamic floating skirt

Cute Black and white stripped skirt look cool with three quarter skin tight top.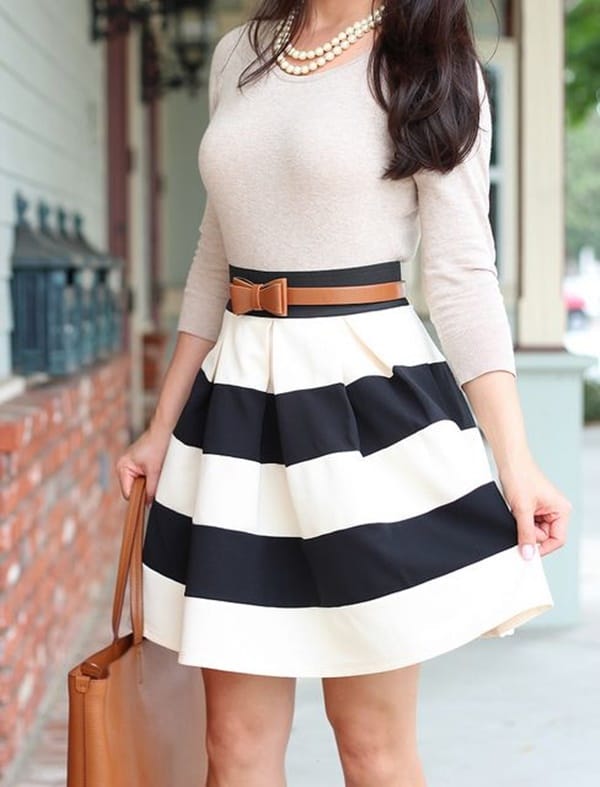 Light colors are definitely best to wear in summer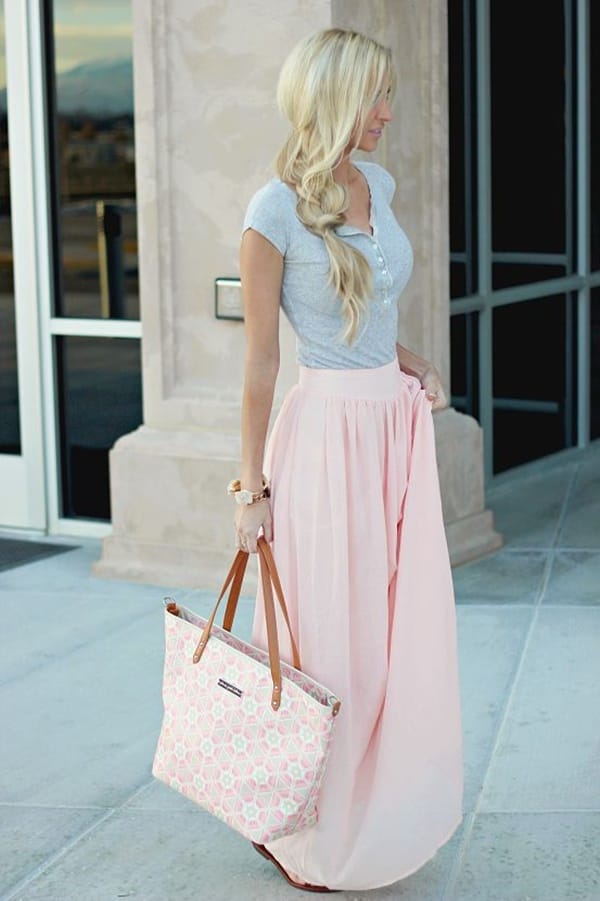 Taylor swift is looking unavoidable in this cute skirt outfit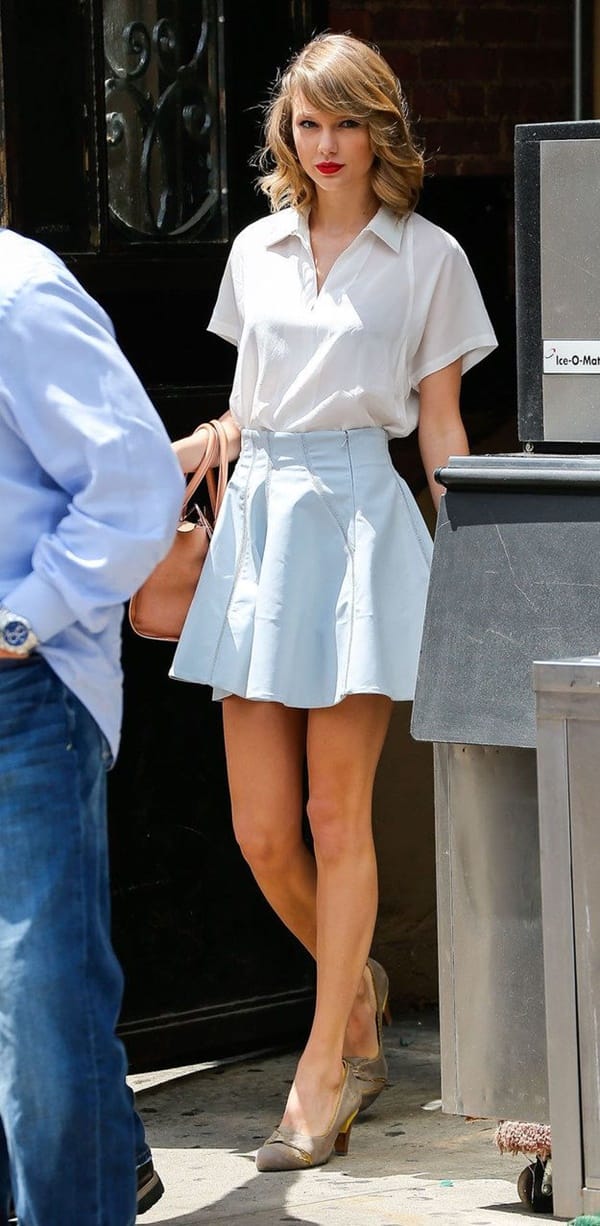 Lace Skirts have their own significance.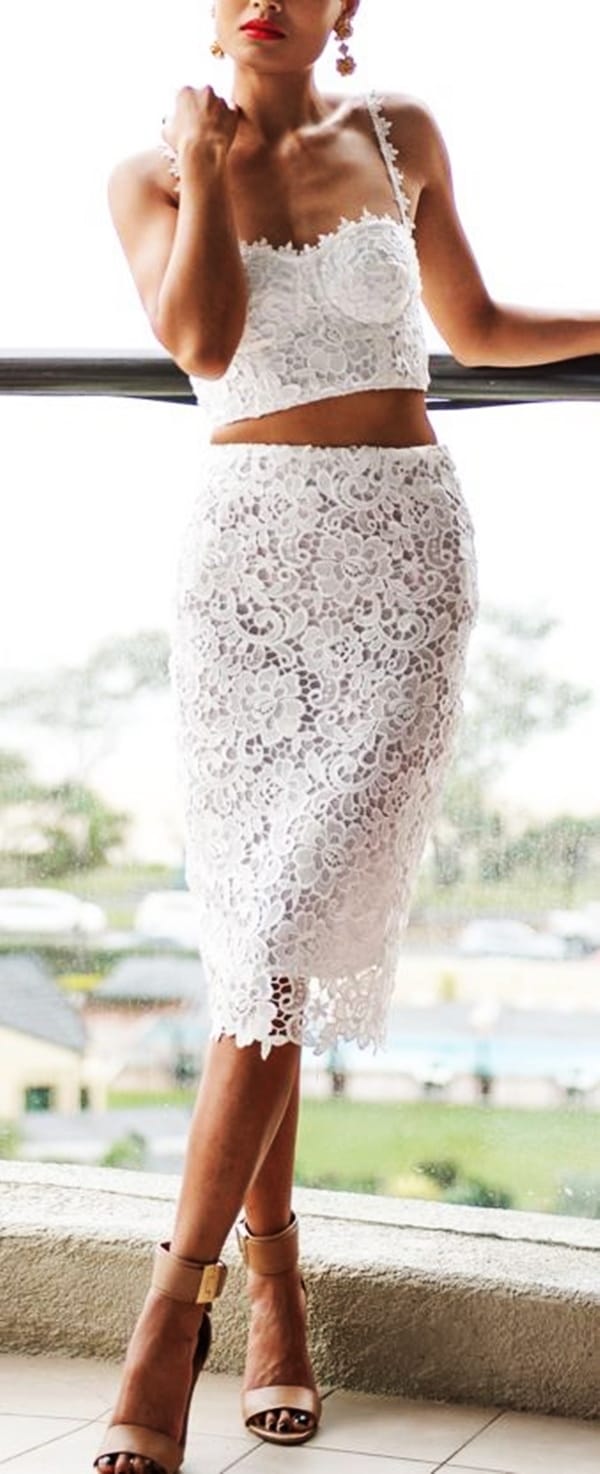 Tribal prints match steps with on-going fashion trends every time.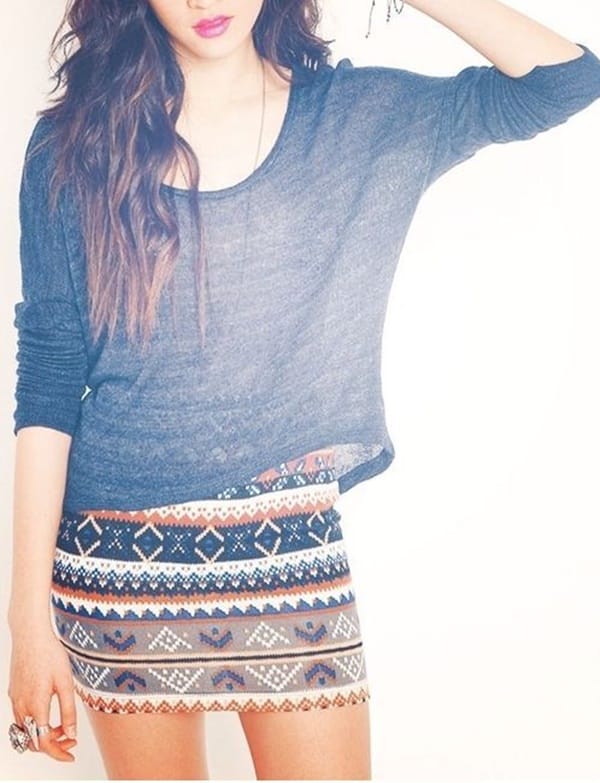 Feather skirts have made its position in both casual and formal outfits.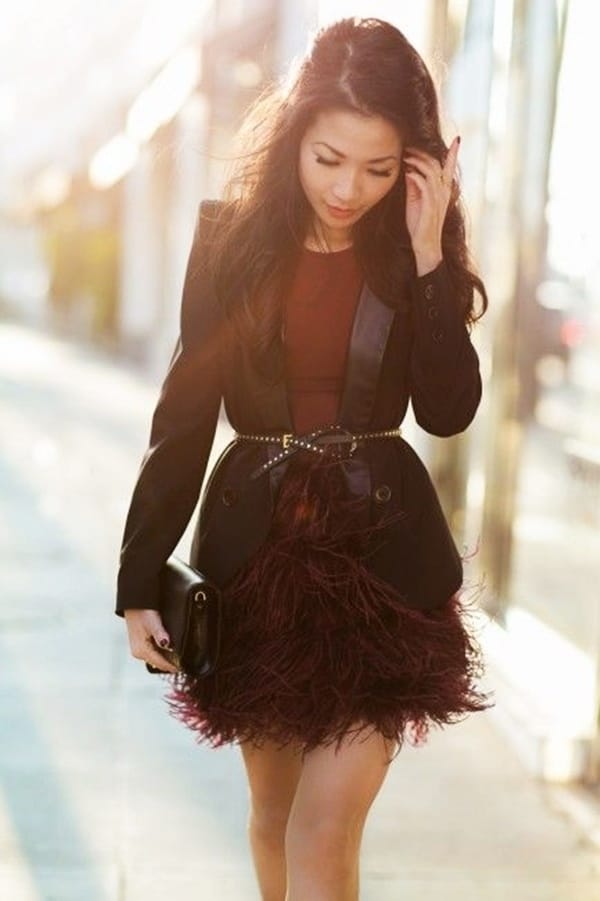 WoW!! Midi skirts make great combo with crop tops, you should try this combination.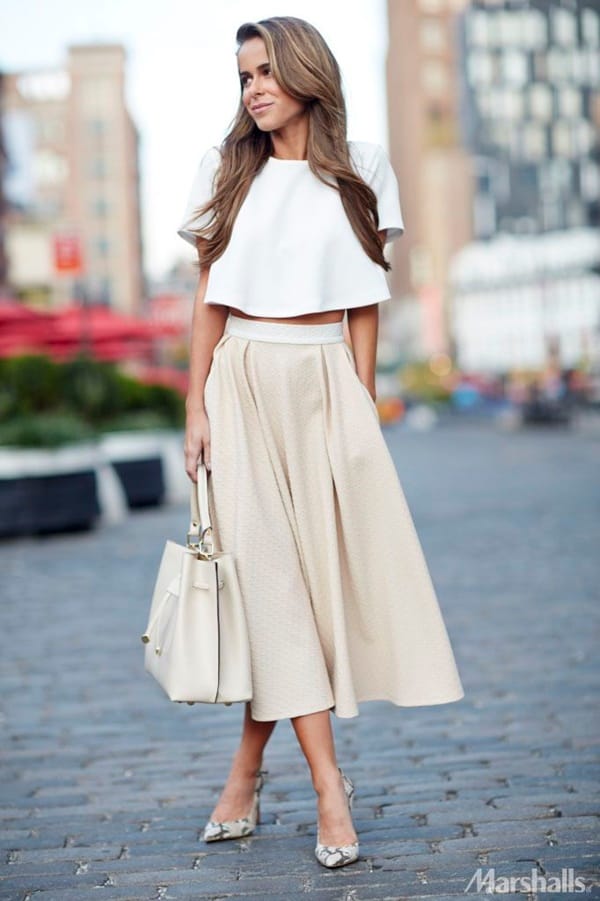 Looking for any party wear skirt, why don't you try this one!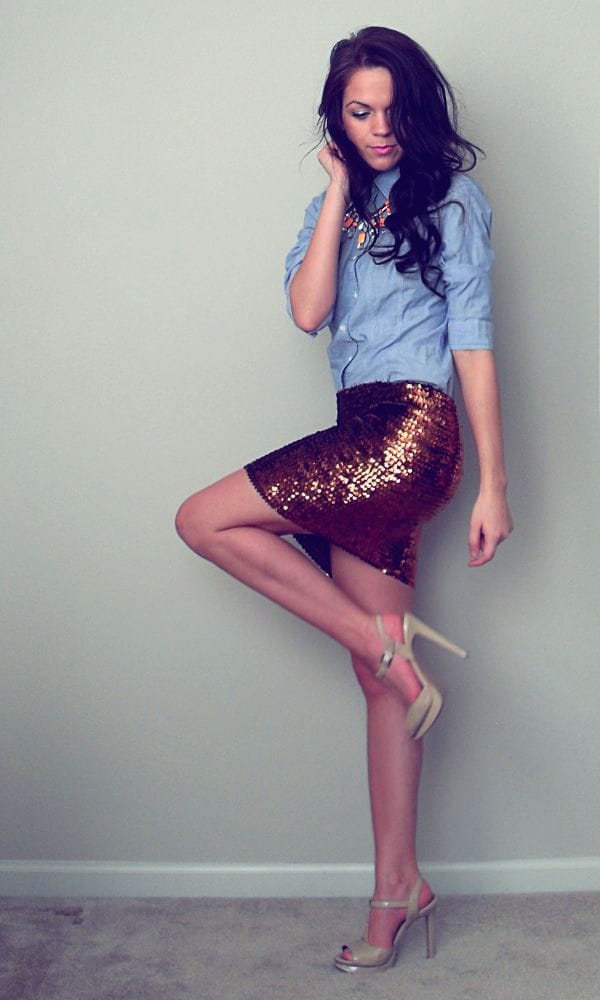 I just love this cute outfit unconditionally.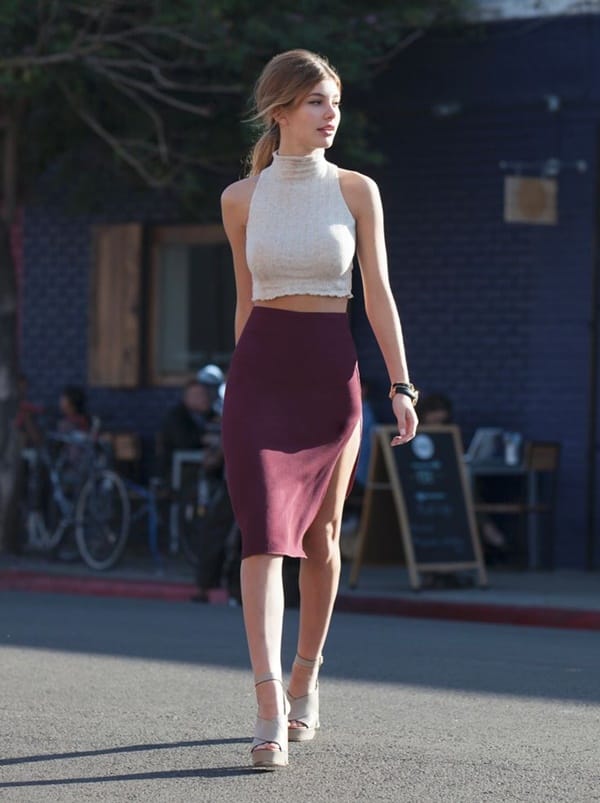 How how this tribal print skirt?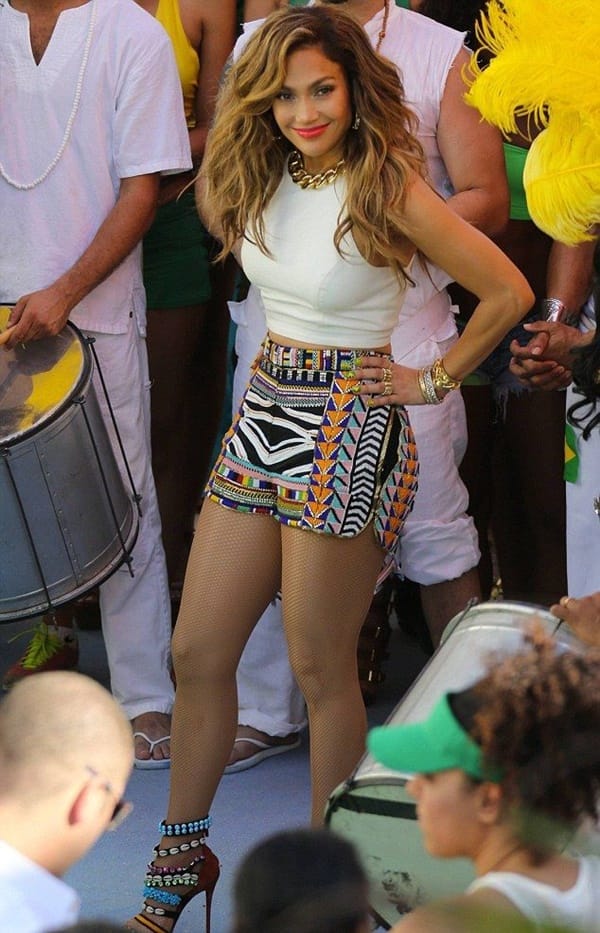 Peach color always works with white.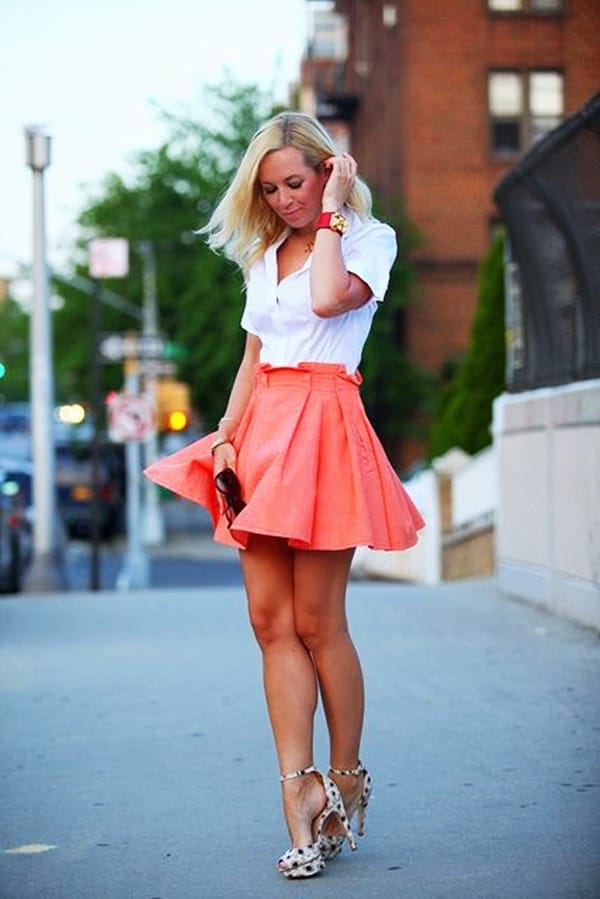 Perfect Ebony + White Color Outfit + Lace Skirt = Incomparable beauty

Black and white; Always the best color combination!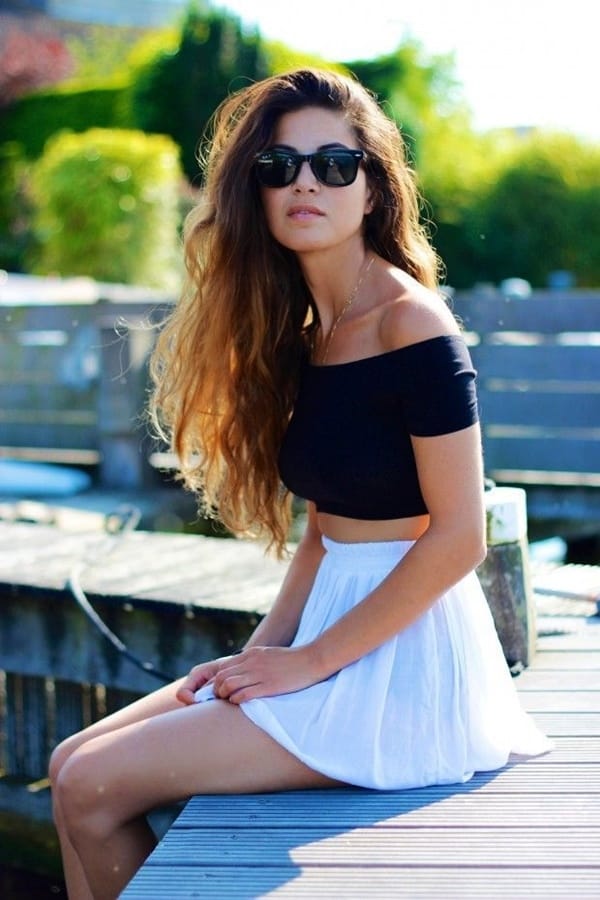 I love this color <3 !!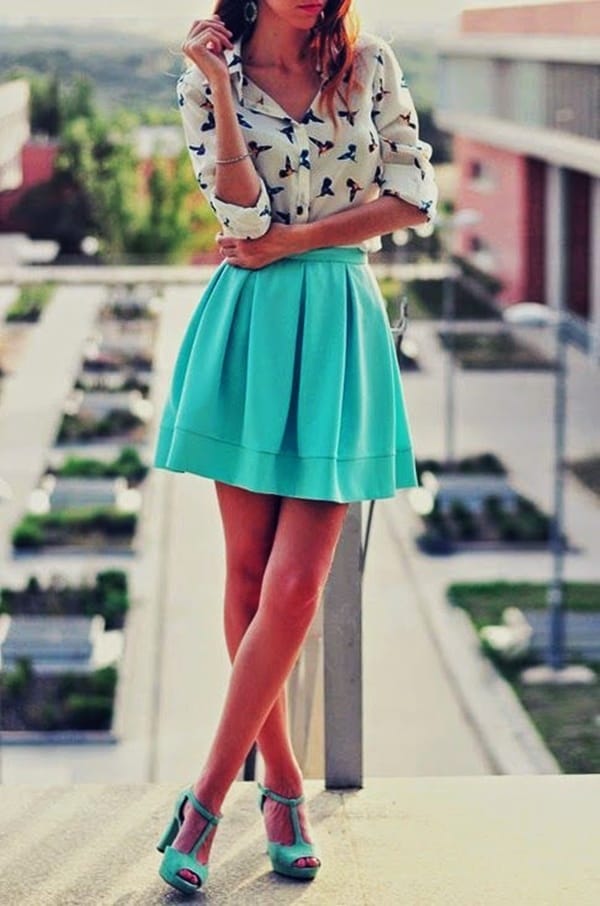 You can try skirts with full sleeve shirts to grab maximum attention.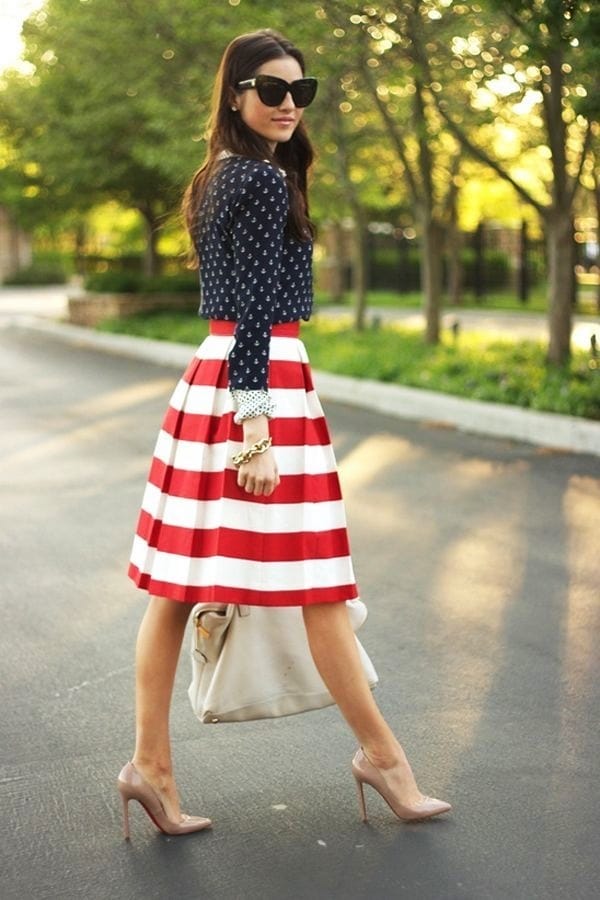 You can try this dynamic work outfit during summer!

These irresistible skirts outfit ideas to copy right now would have got another excuse for you to shop now. Get these sexy looking skirts and other required jewellery and stuff to match up with this outfit. Don't forget to share your valuable views and doubts regarding the post along with your incredible experiences.