When nothing in your own wardrobe interests you and you feel like you have nothing to wear, that's your cue to start rummaging through your boyfriend's stuff for some fresh inspiration.
You've got to know that boyfriend shirts are not the only things worth borrowing from your man's lookbook.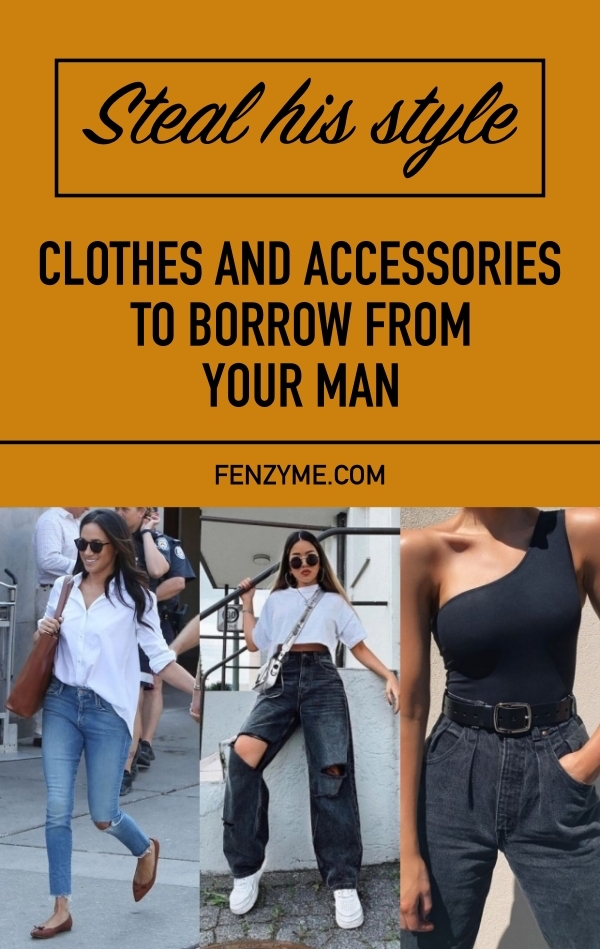 For instance, here are 10 pieces of clothing and accessories you can appropriate to elevate your own style:
Ripped Jeans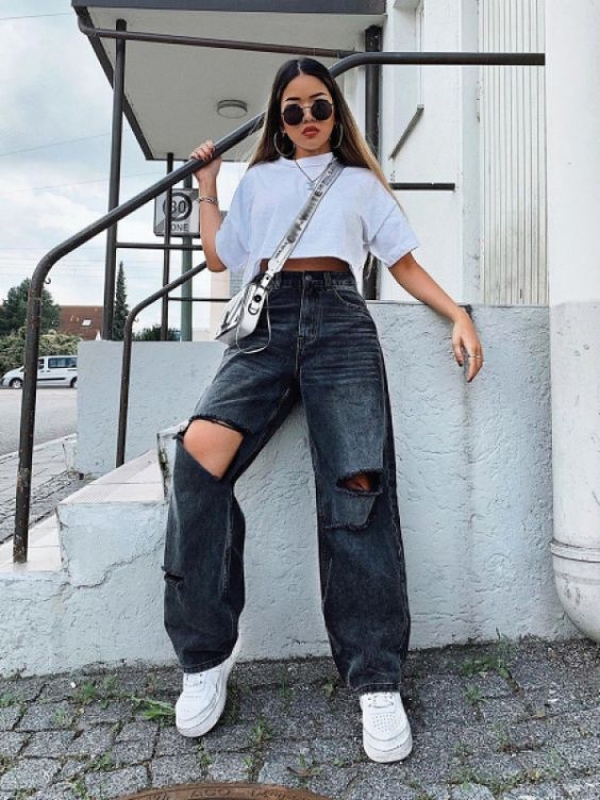 Notice how ripped jeans and those that are purposely made to look worn out are sold at a higher price in malls compared to 'regular' jeans? Well, you don't really have to pay for that extra premium if you could get your hands on some legit ripped, worn out jeans your boyfriend probably doesn't even want to wear anymore. Now, you can't beat that one for authenticity.
Oversized Tux Jacket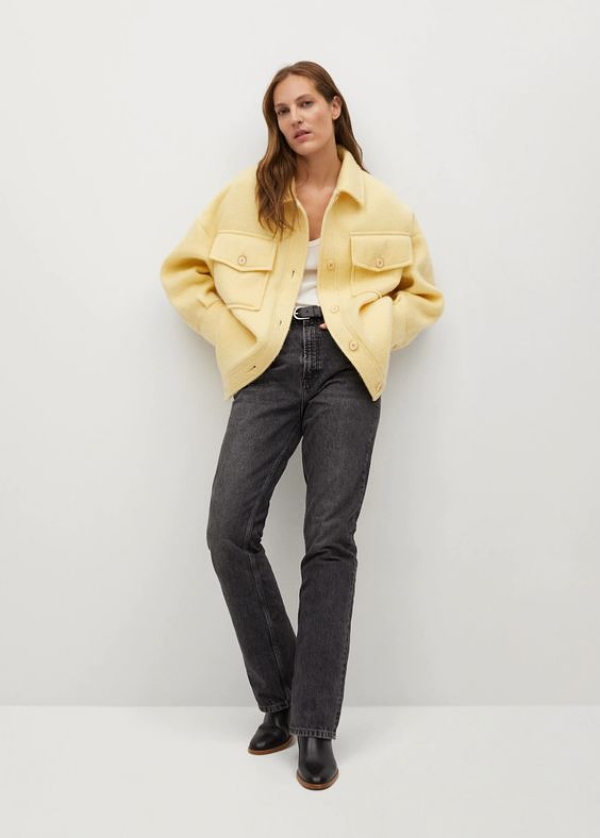 There is something incredibly alluring about a woman who can pull off an oversized tux jacket without looking too boxy. But really, the trick here is to find one that's just slightly oversized, but still close enough to your actual size. Then pair it with some tight jeans, stilettos, and red lipstick — to let everyone know you mean business.
White Button-Downs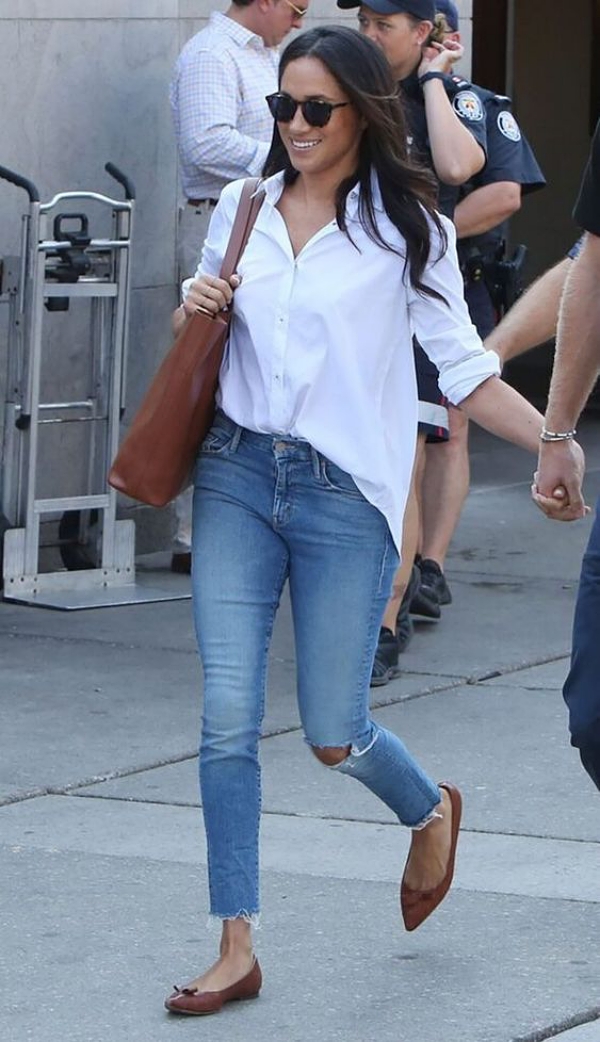 This might simply be Hollywood's heinous concoction, but the fact remains that women look absolutely dashing in men's white button-down shirts. They're pretty easy to style, too. You can wear them as is, or with a statement scarf just to add a pop of color to the overall ensemble.
Basketball Headbands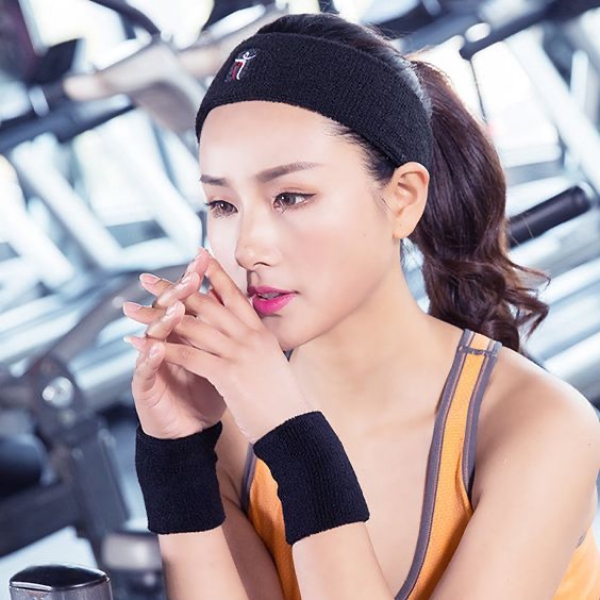 This might seem unorthodox to many, but those stretchy, non-slip sports headbands might be all you need to complete that preppy look. It's the one item of clothing you can wear for your morning jog and then straight to brunch without you looking out of place. With any luck, your boyfriend would have a few of these lying around and you can take your pick. Otherwise, you can simply buy one for yourself — trust us, it's worth it.
Wide Belts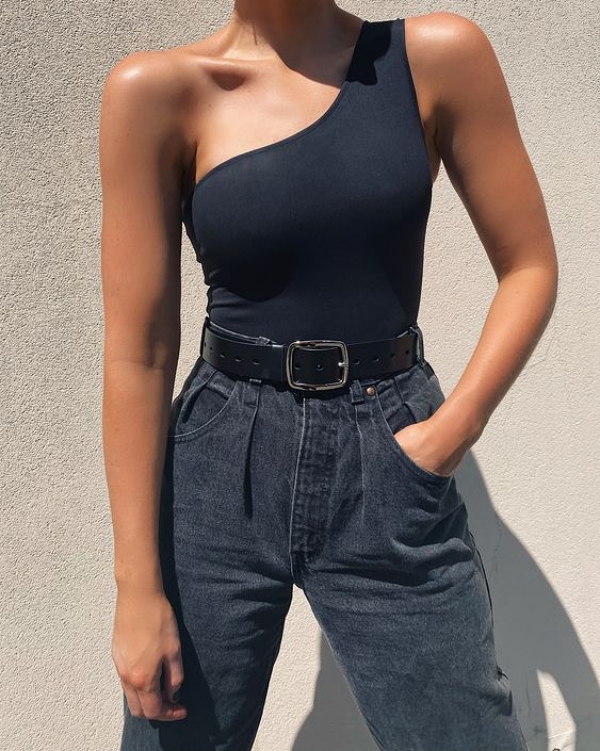 Never underestimate the power of oversized belts in giving old, ill-fitting dresses another chance at life. If you find yourself getting a little bit too thin for some of your dresses (thanks to all those morning jogs you've been taking), it's time to ransack your boyfriend's wardrobe for wide-set belts.
Oversized Watches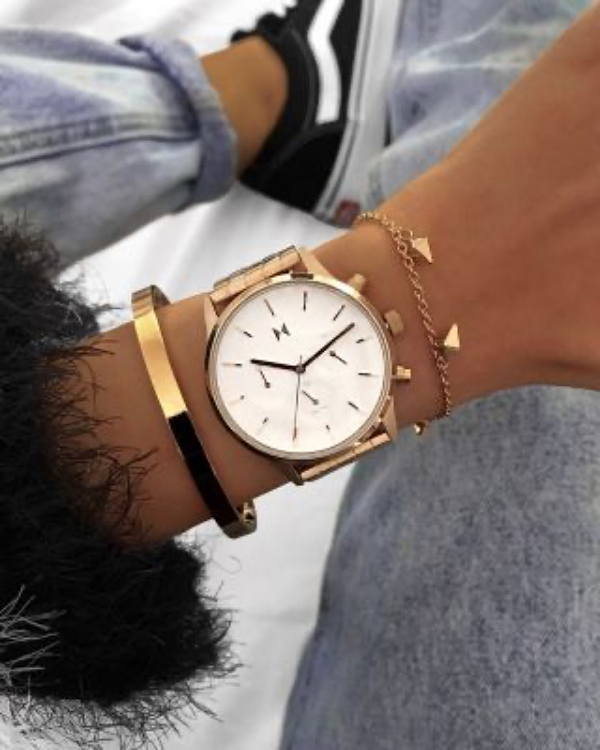 Not all men's watches look good on women, but most leather straps do, especially those with oversized surfaces. Of course, you need your own extensive collection of watches for every occasion — this is just in case you feel the need for something new.
Denim Jacket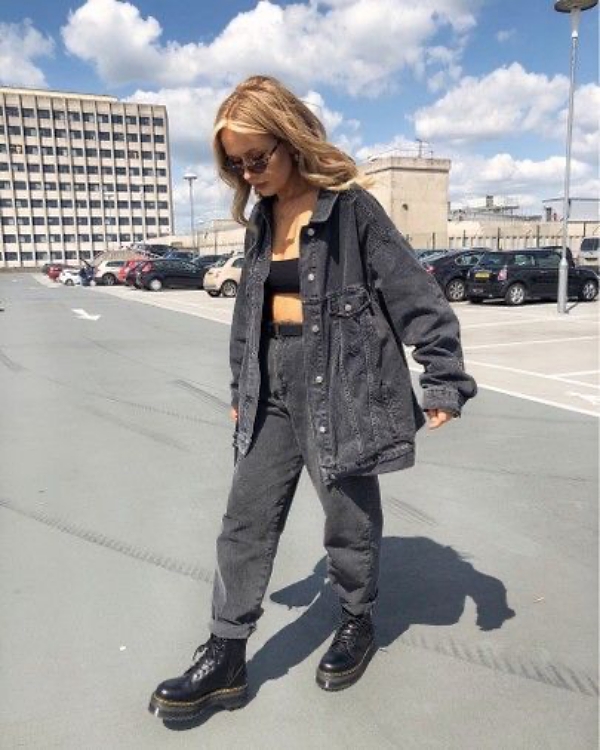 Another classic 'unisex' item that looks amazing on both men and women is the washed out denim jacket — plus points if it has some of those personalized patches that really give these jackets unique personality. While the trick to flattering tux jackets is to pick ones that are not too big on you, there are no size limits when it comes to denim jackets. In fact, the bigger, the better. Just make sure you wear these with some sexy shorts and none of those baggy pants.
Flannel Shirts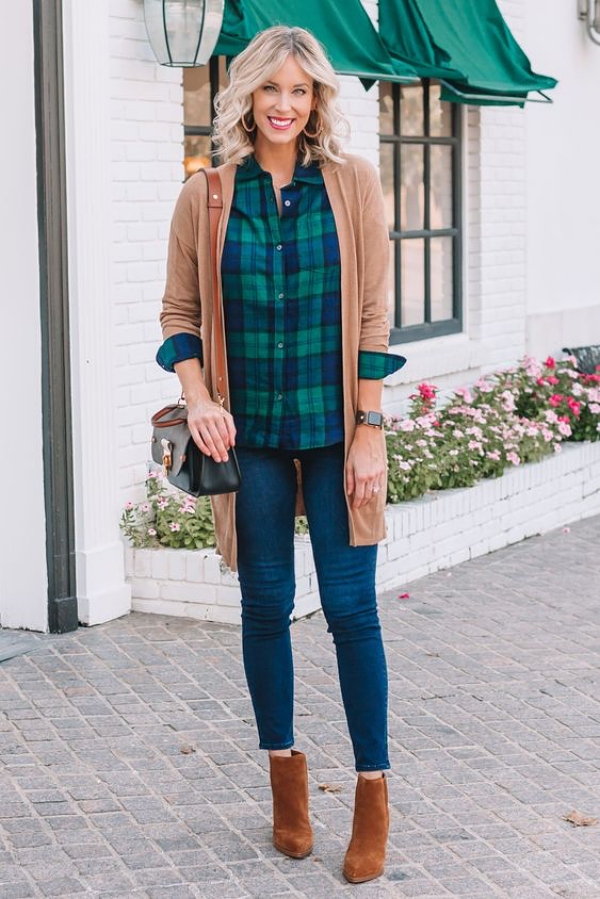 A flannel shirt can be reimagined a couple of different ways, but try to find the biggest one you can 'borrow' and wear it as a dress — maybe use the oversized belt mentioned earlier to make it more of a snug-fit on your body. You can also wear it like a cardigan over a tank top or a tube top. Stylize it with a bonnet and some classic black boots and you're good to go.
Sunnies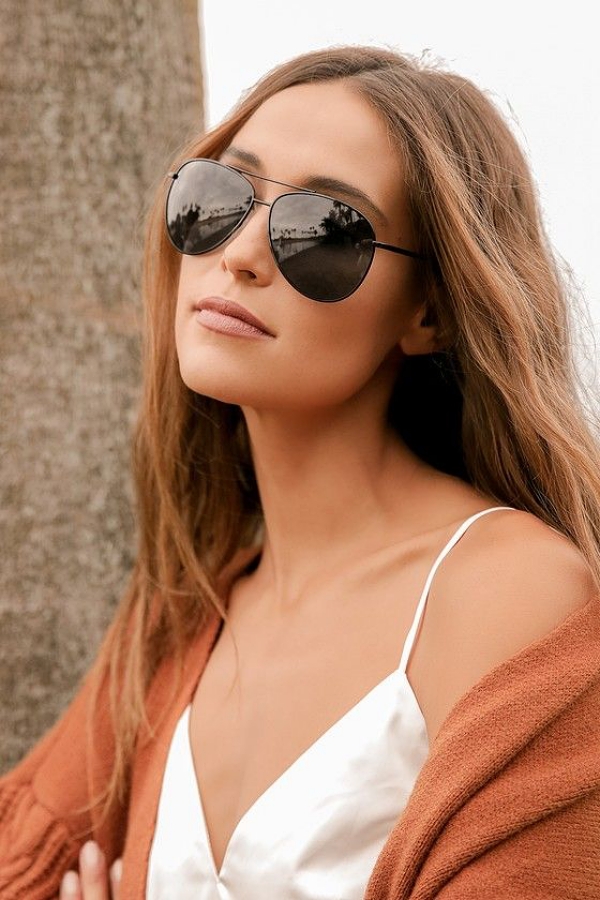 Women's sunglasses are fun, no doubt, but they are no match to the appeal of classic Ray-bans when worn by women. It's something you can wear to an outdoor business meeting or on lunch meetings with your team — especially when you're trying to hide tired (or hungover) eyes.
Perfume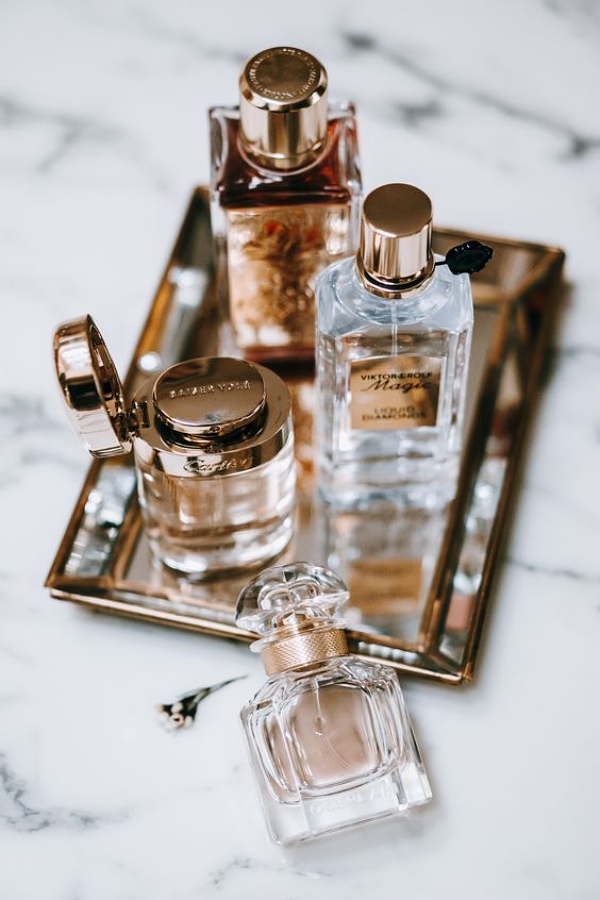 Lastly, aside from clothes and accessories, you are also welcome to steal your man's scent. These are especially good if you're trying to mix things up from your usual fruity or floral scents. If you're trying to negotiate something important and would want to come on strong, you might want to ditch your vanilla scent for an Infusion d'Homme, for instance.
Final Thoughts
As long as your man is okay with it, you can let your imagination run free and come up with your own outfits culled exclusively from the men's section in your shared wardrobe. Have fun!