Right from yo-yo swag man to every sexy lady that walks the ramp on heels feels comfortable in her chic sneakers relaxing all of her stretched nerves. No! This doesn't mean that it fails to make you look gorgeous! Instead, it makes you look swag and stunning, both, simultaneously.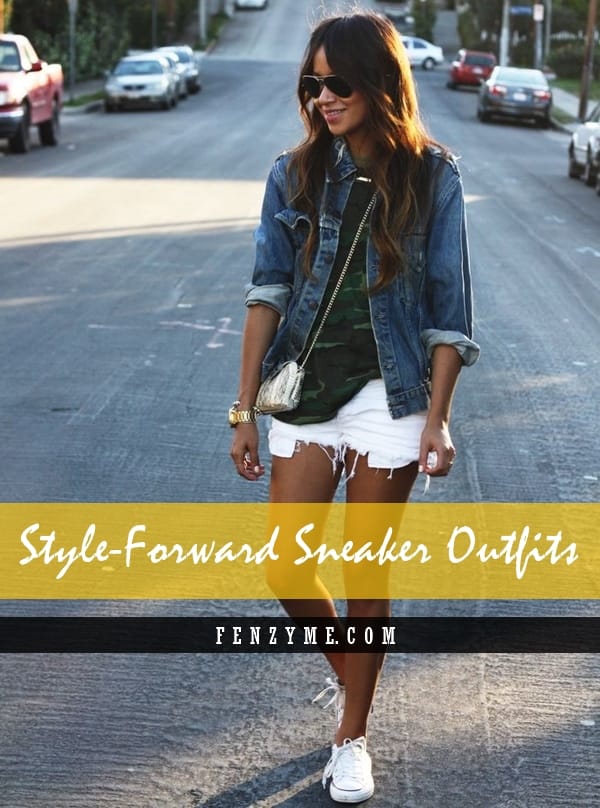 Wearing sneaker changes enhances the appearance completely making your sexy circle skirt look stunning by these Style-Forward Sneaker Outfits to Copy Now.
Those who prefer to wear best suited outfits with their preferable foot wears should also think of checking the set of trendy fall fashion outfits with boots.
Style-Forward Sneaker Outfits
Baggy Shirt Styles Sneakers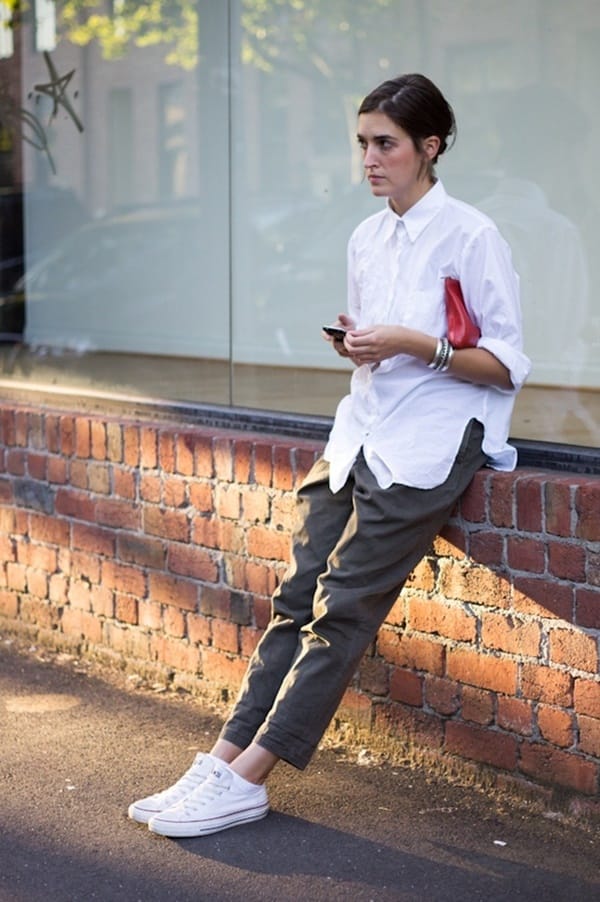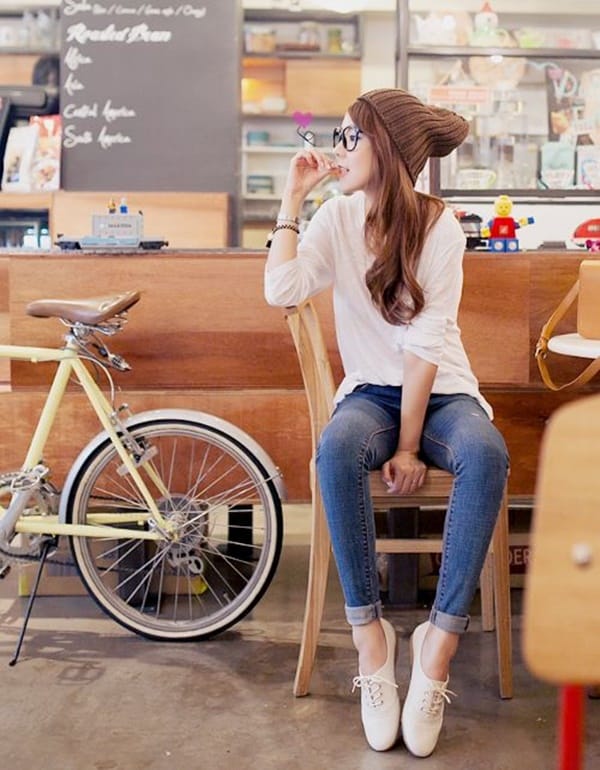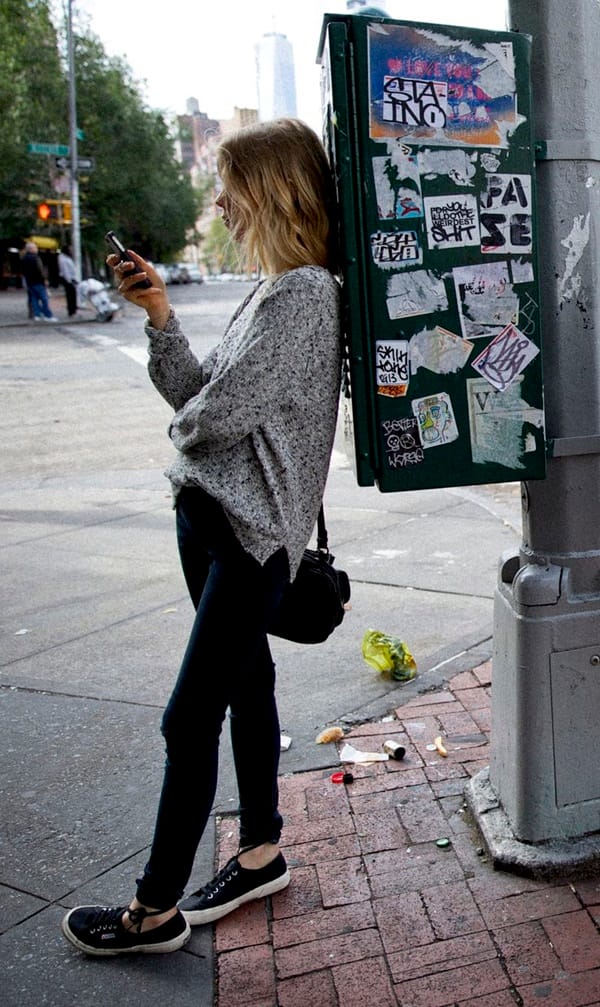 Loose Baggy Shirt looks classy when perfectly paired up with sneakers. You may love wearing a swag cap with this garb as to style your appearance more in a cavalier fashion. A metallic bracelet with this outfit and a high ponytail with mid-puffed hairstyle look incredible with this attire.
Tee or Shirt with Denim Jacket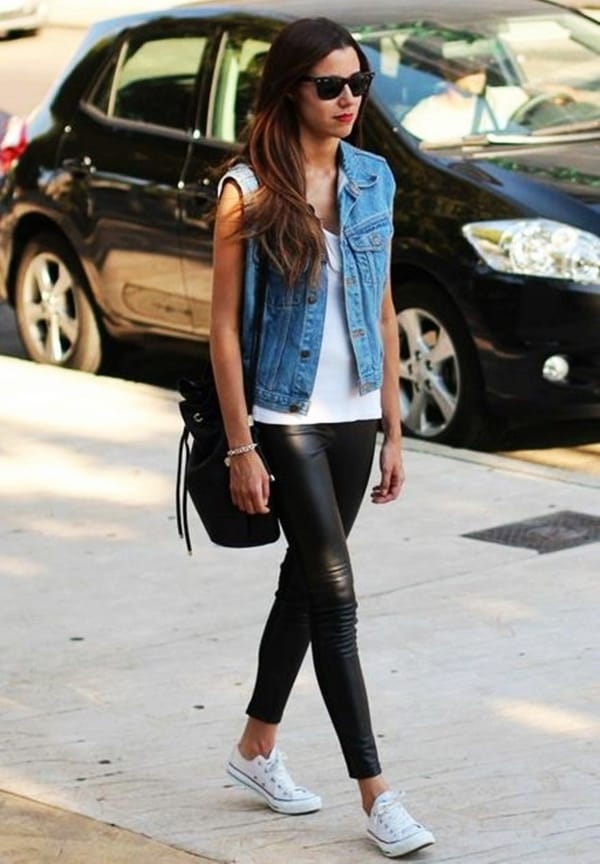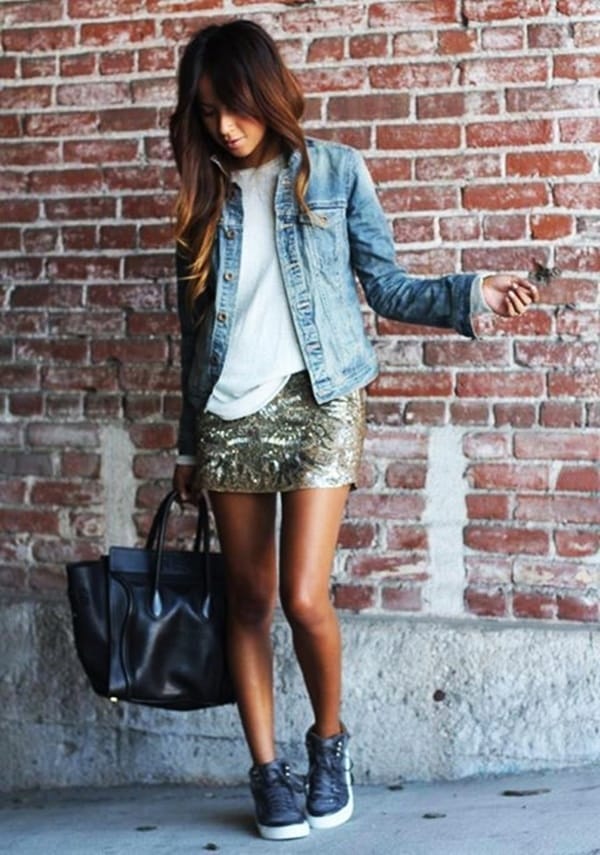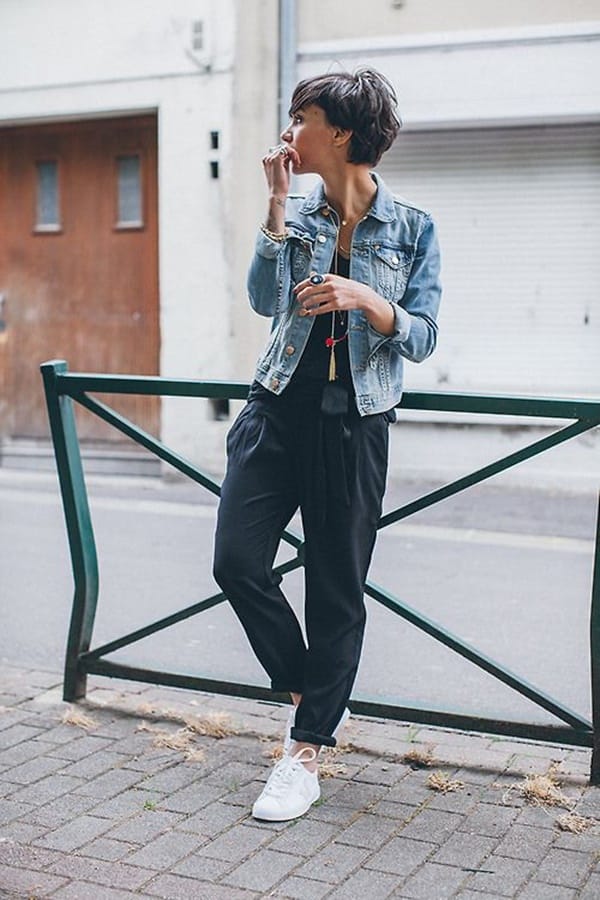 Tee or shirt counts itself under the list of casual and Professional Outfits as well. Indeed, Tee over shirt have been a favorite style for innumerable professionals, especially during fall. What makes this garb a sophisticated choice for women is its look with comfy sneakers. You will certainly enjoy the chic look just as you wear a dashing denim jacket. High ponytail into a messy bun looks glamorous with this attire and perfect for work place.
Denim Top-to-Bottom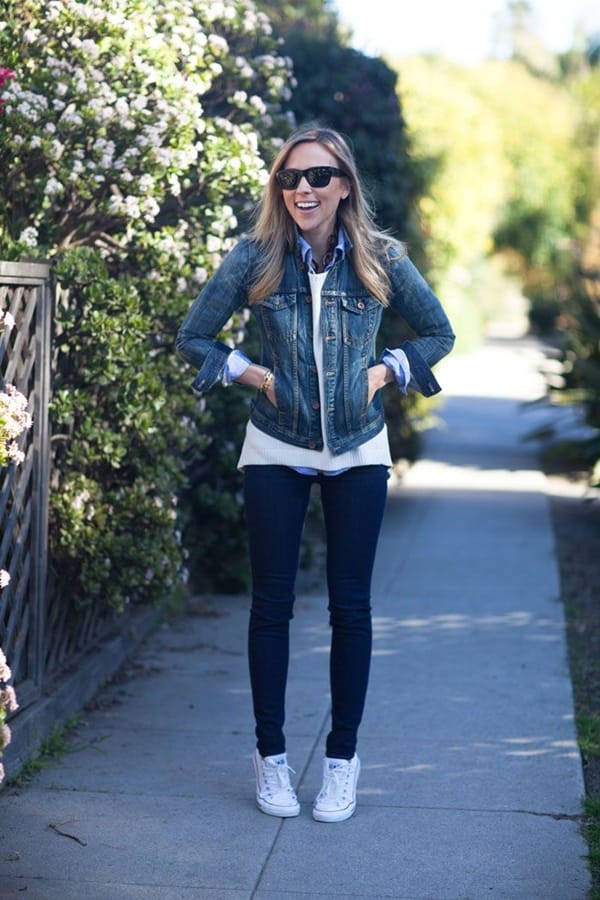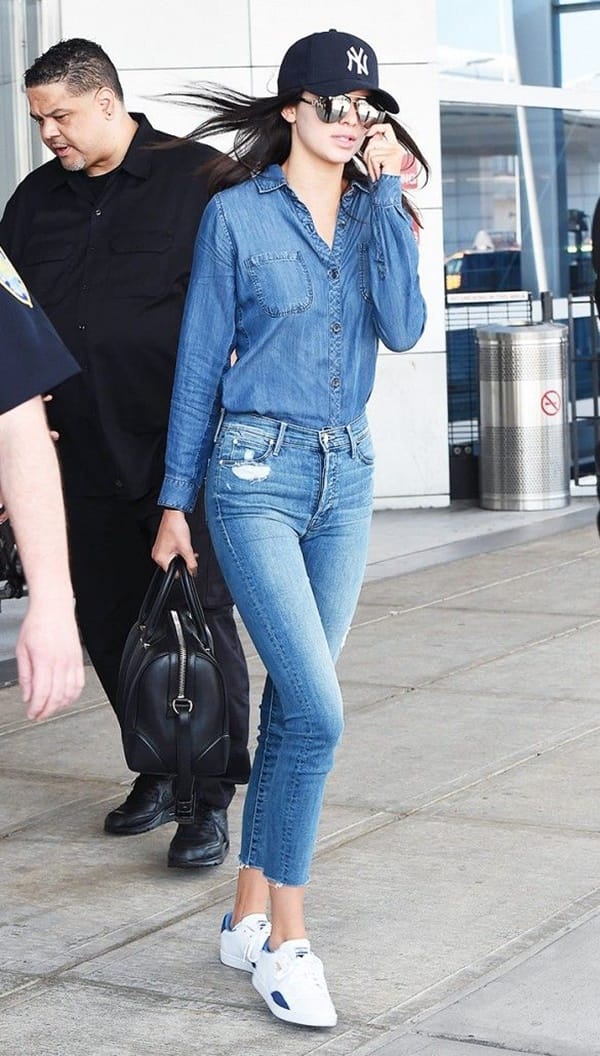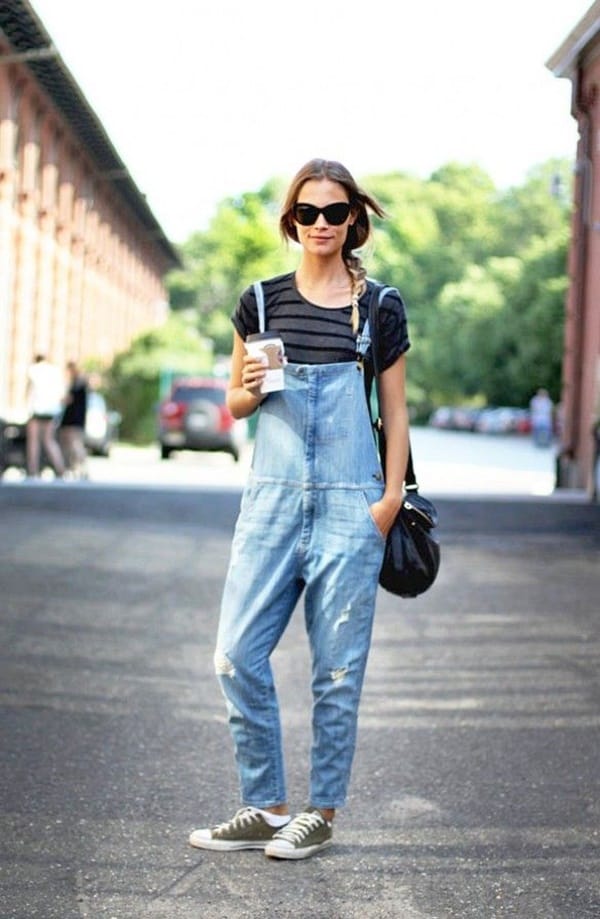 Denim is yet another stuff that looks wonderful with sneakers. Wear a cuffed up denim skinny pant with a loose denim button-down shirt with sleeves folded up. You will love a chunky braid with your wavy or curly hair that makes your look trendy one. Also, wear a long non-metallic long neck-piece with this garb along with elegant face makeup to stun you.
Roll Neck Knitwear with Shredded Jeans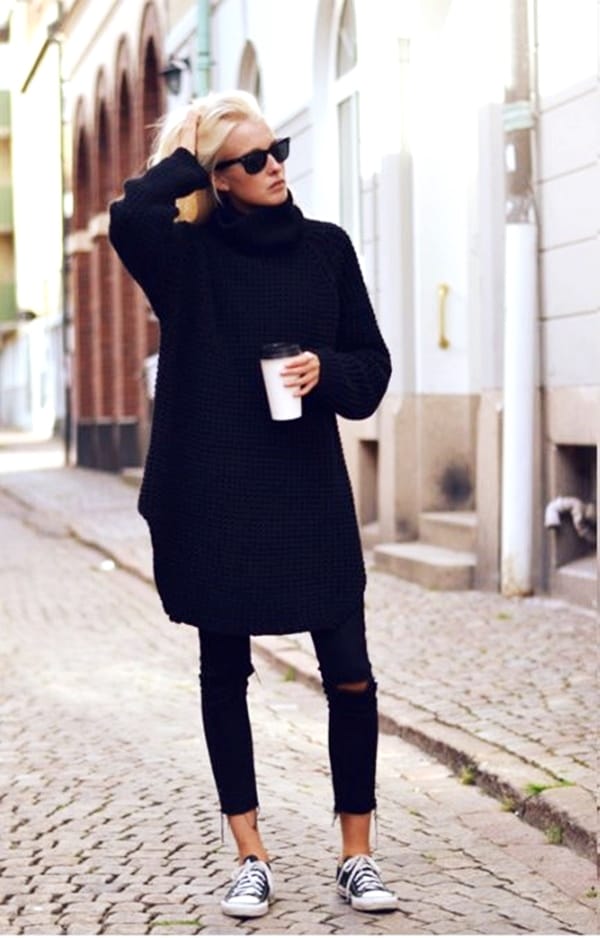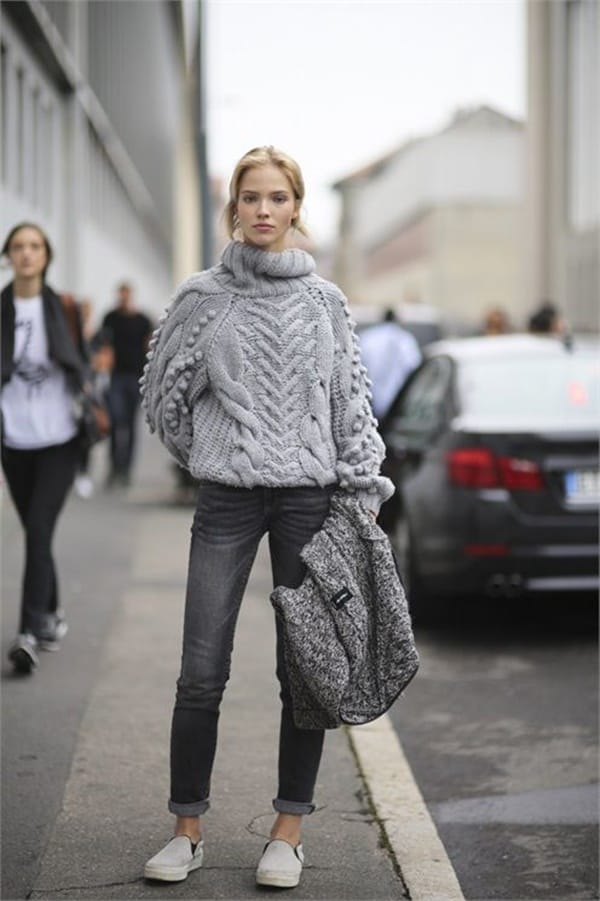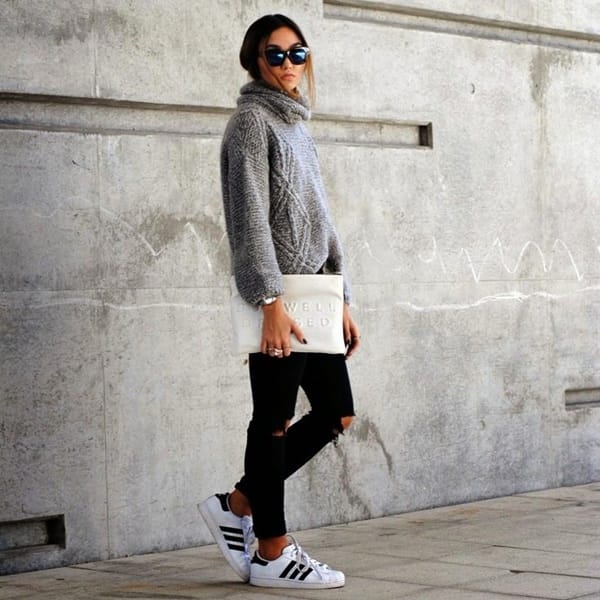 Trying this fall outfit in cool casual parties or road trips with buddies will get you superb memories and classy new profile photographs for your social networking accounts. Flaunt off your golden skin by wearing shredded jeans with this apparel. Get a scarf with authentic floral print to add a chic to boring fall colors.
Hot Pants and Different Styles Top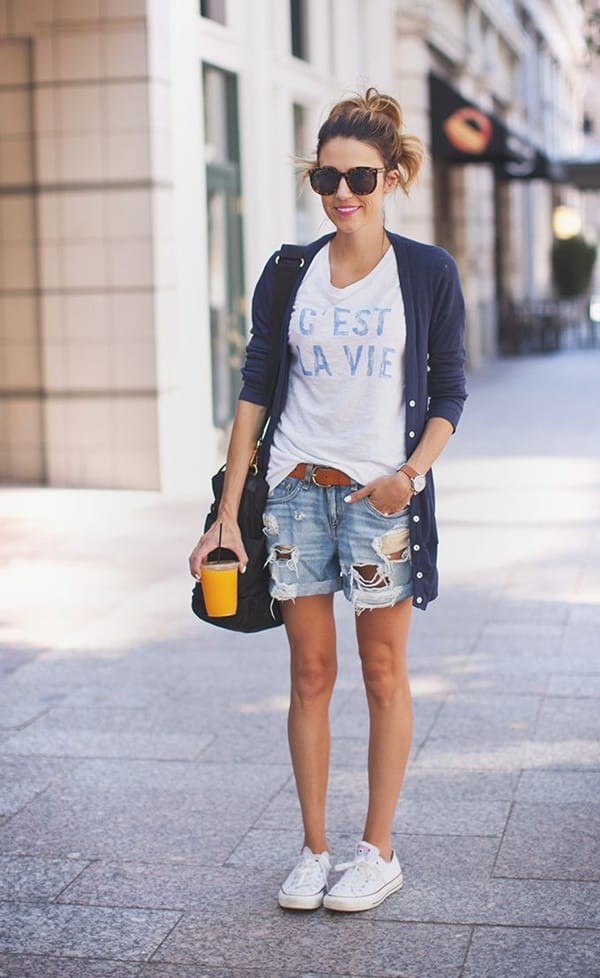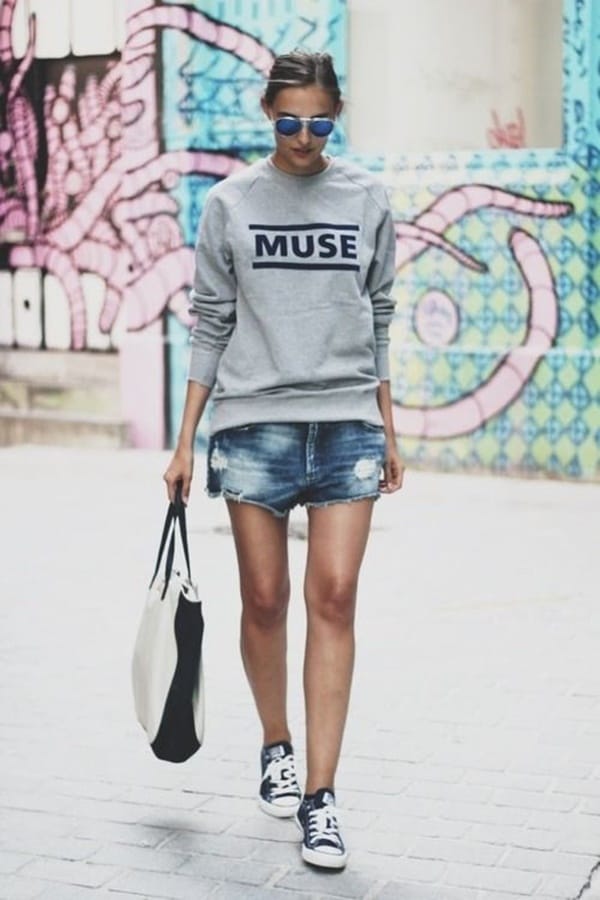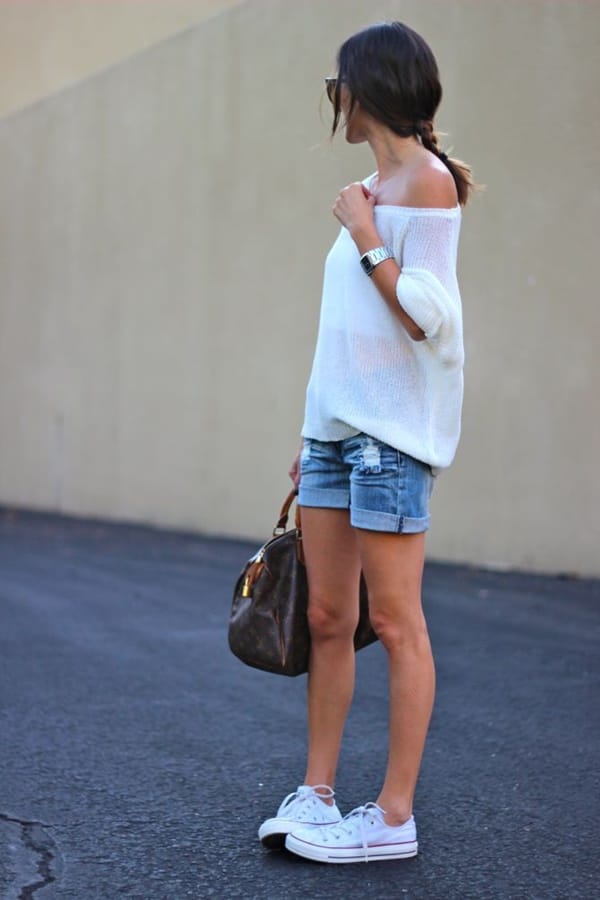 High waist hot pants look way hotter than any skinny jeans when worn along with amazing funky printed various styled top. You may also try crop top having exclusive animal print or fl0ral embellishment along with hot pants and sassy sneakers. Waterfall bun looks amazing. You may also try epoch curly hairstyle for a dramatic cum trendy appearance.
Minimal Striped Dress with Sneakers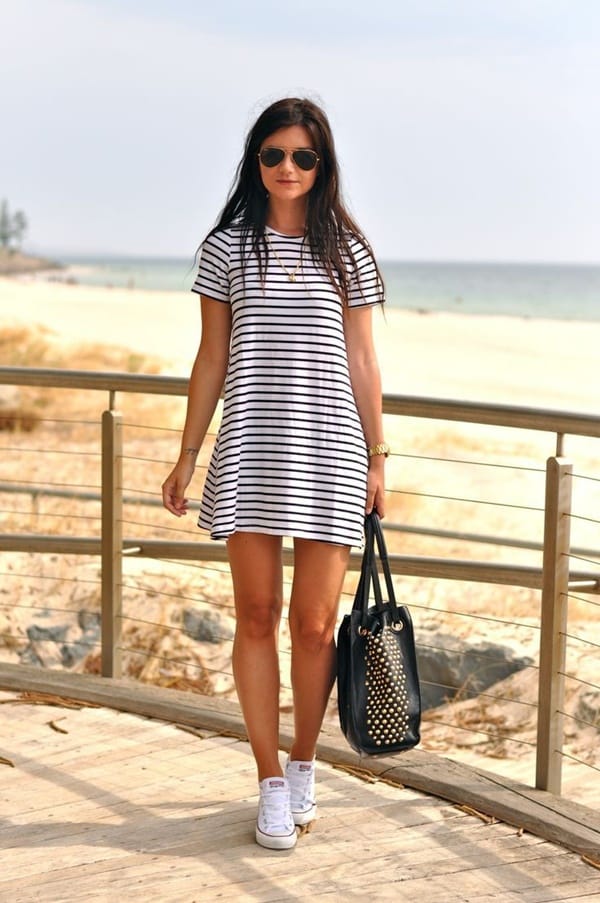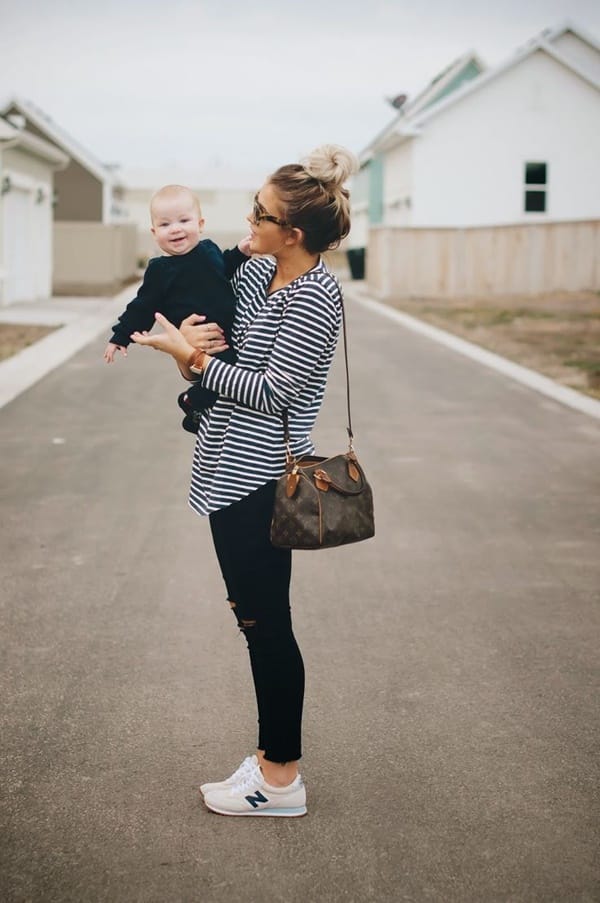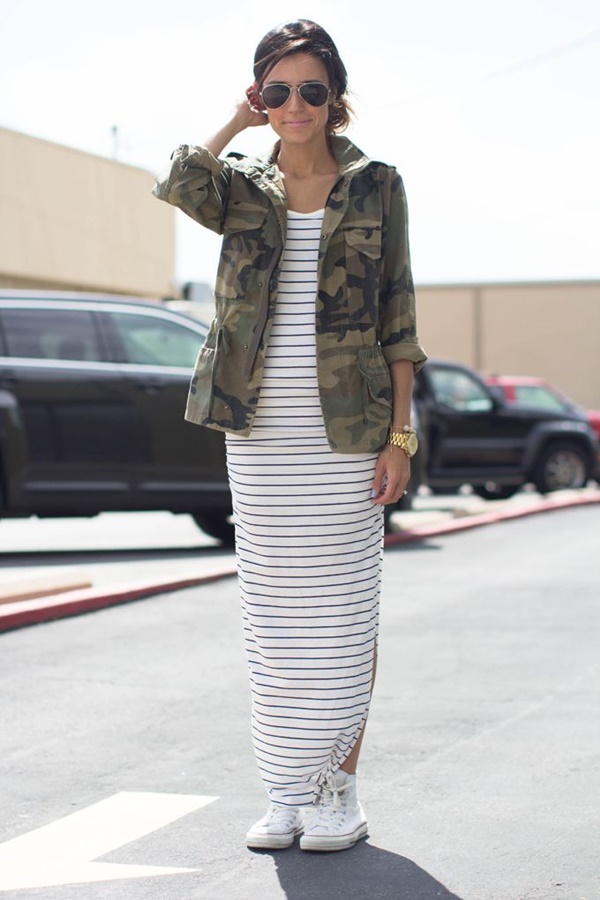 A striped dress in single hue with bright and bold colors combos look adorable when accompanied by a sexy hat on a right sunny day looks beautiful. Sneakers add up a hint of magic to the face that stand incomparable against any other apparel to sophisticate your summer days. Wearing tights is also a candid idea.
Leg Split Maxi Dress with Sneakers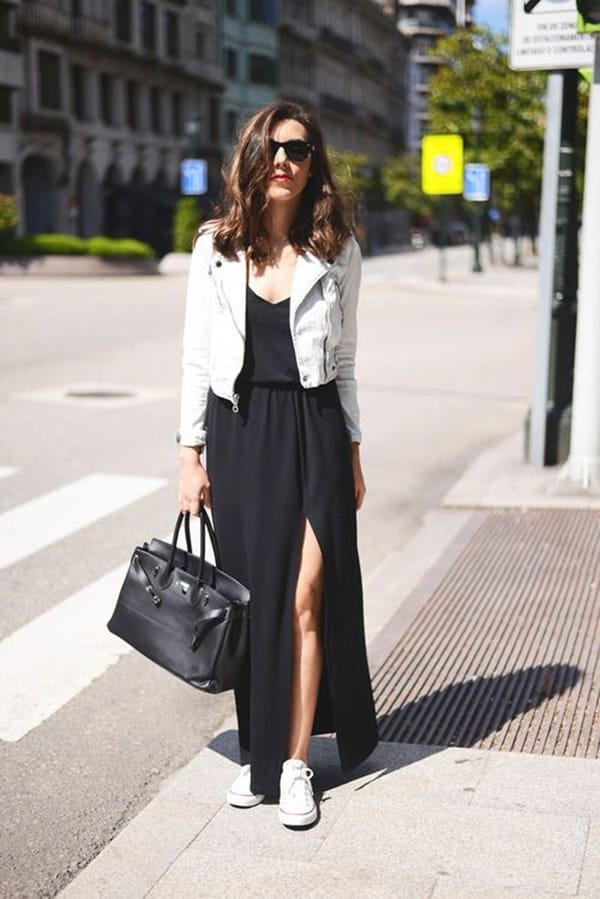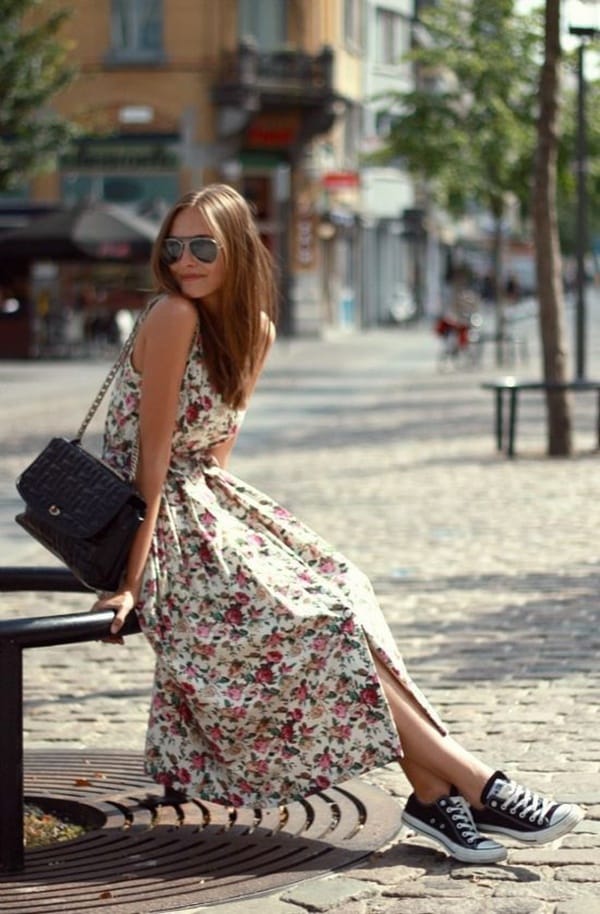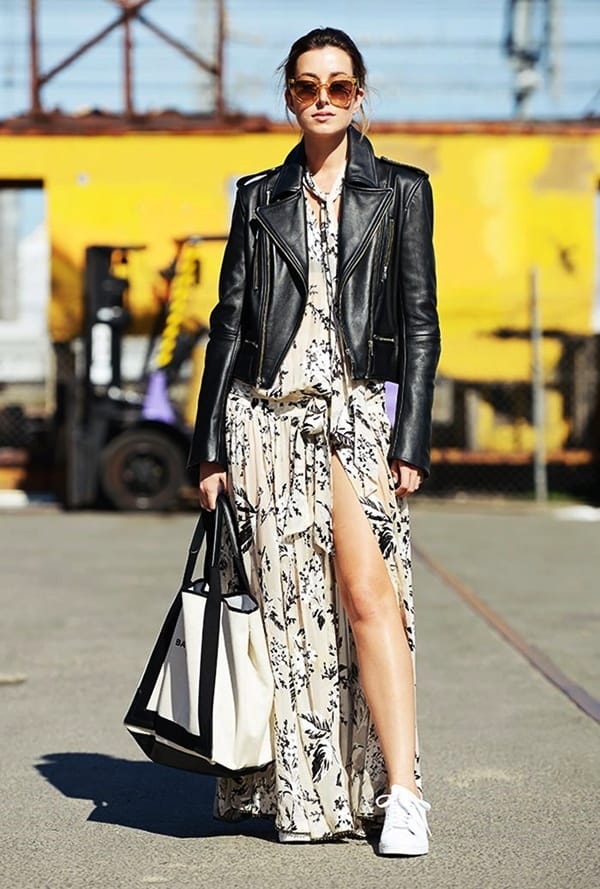 Can anybody think of wearing a sexy leg split maxi dress with sporty sneakers? Sounds odd but it is one of the finest dress code that fashionista follow these days. You may get the pleasure to try adorable studded necklace with the maxi dress. Also, a leather cropped jacket with zip looks stupendous with this garb redefining the look.
Sequin Skirts with Simple Tee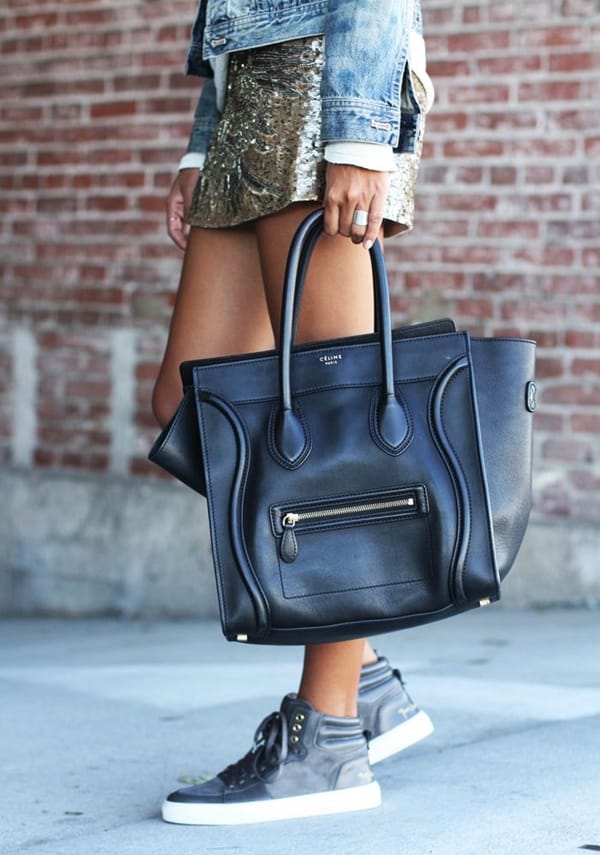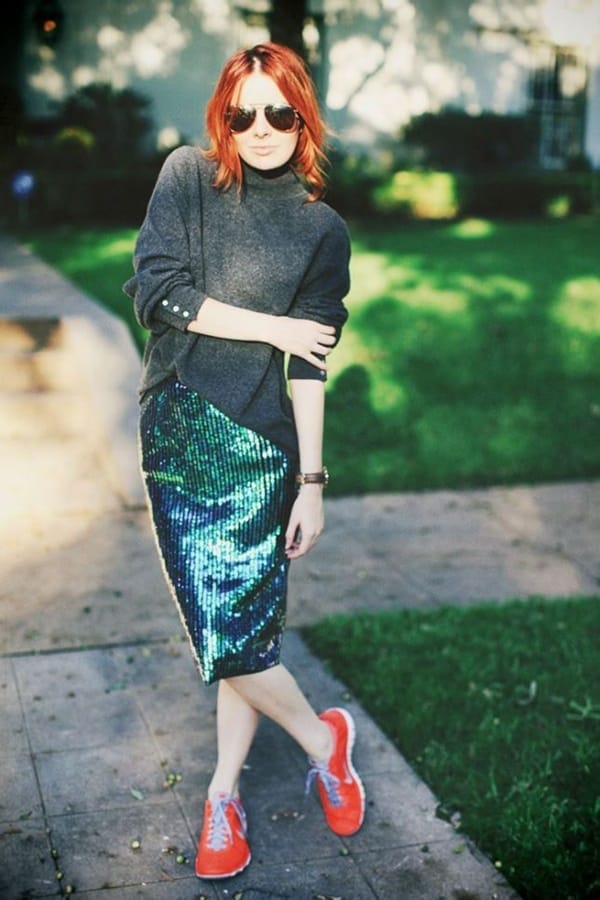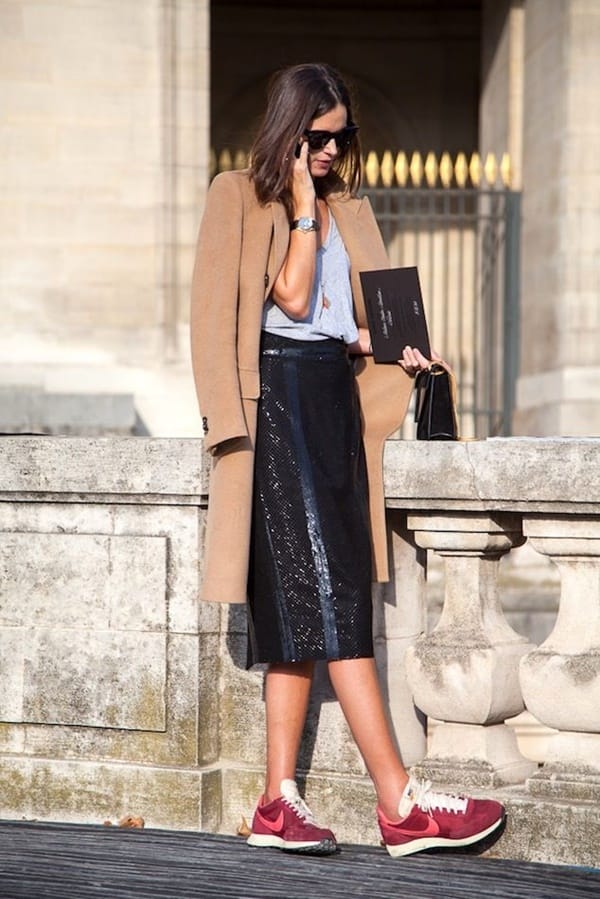 Metallic embellished skirts with classy glitter to rock the dance floor while having fun in clubs is best enjoyed in sequin skirts and adorable black tee. Strapless crop top could also be an alternative for a simple tee shirt if you wish to look incredibly seducing. A shrug with netted fabric detailed easily with lacy patchwork will be best for a classic style statement.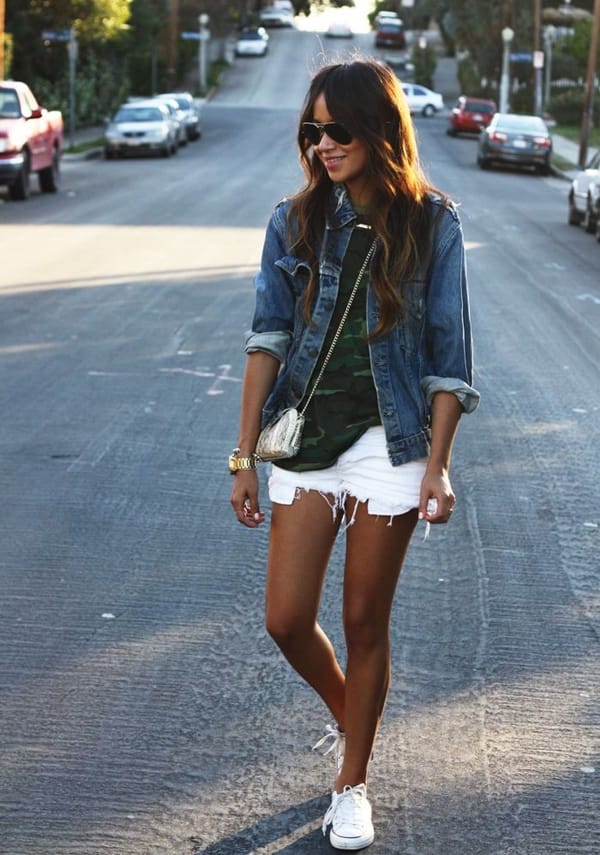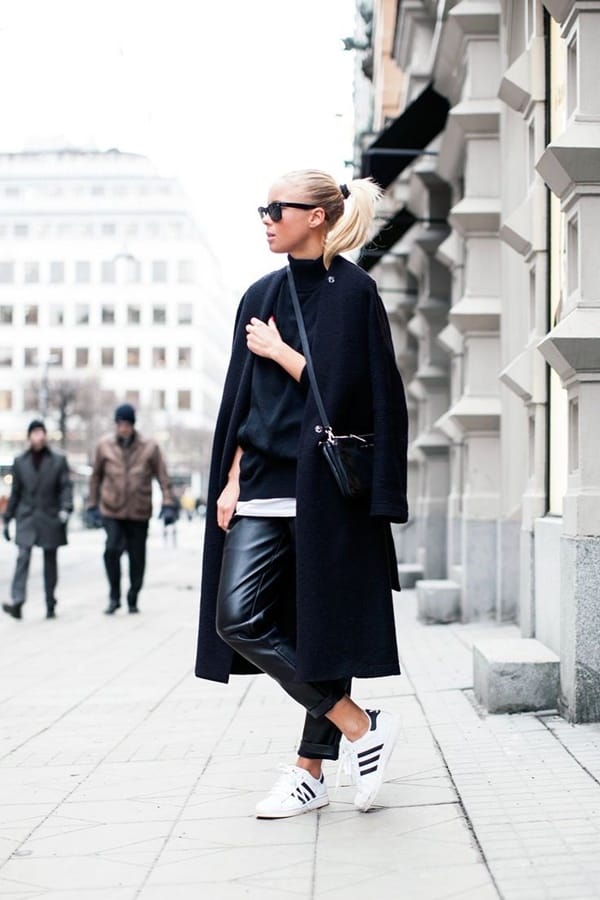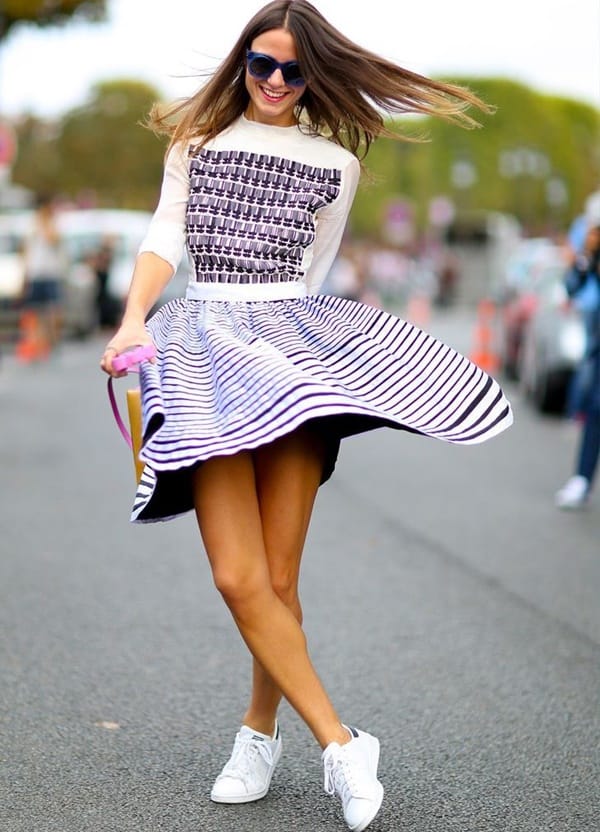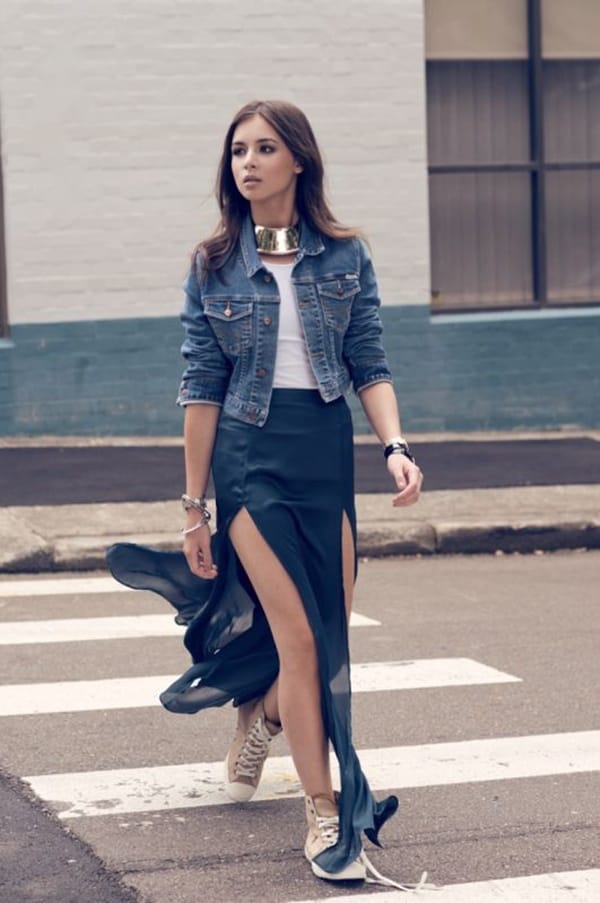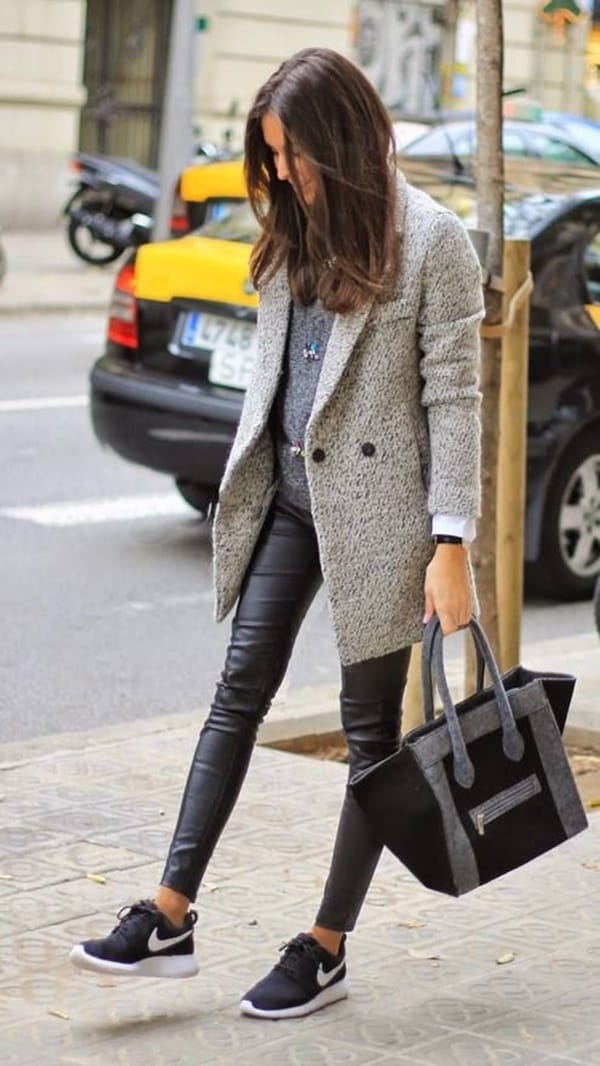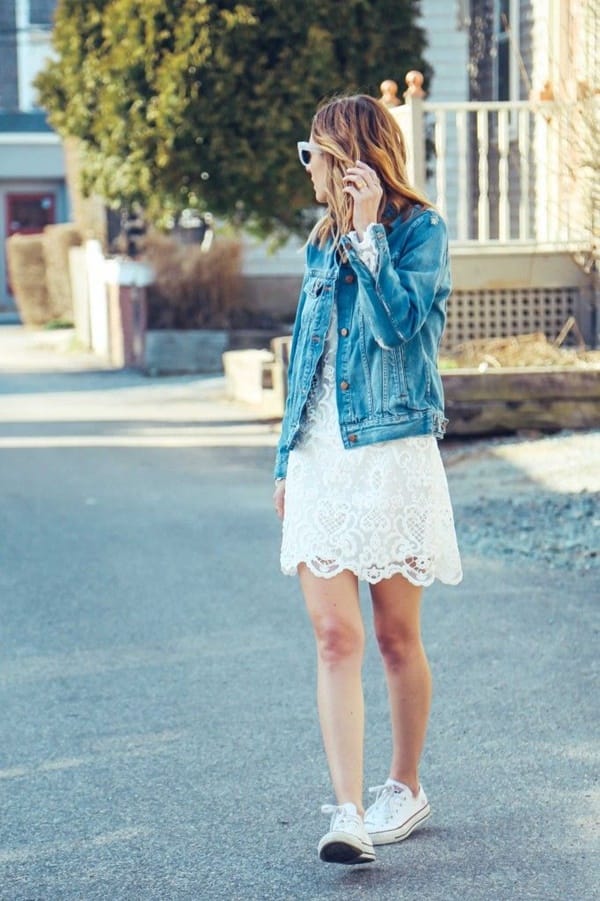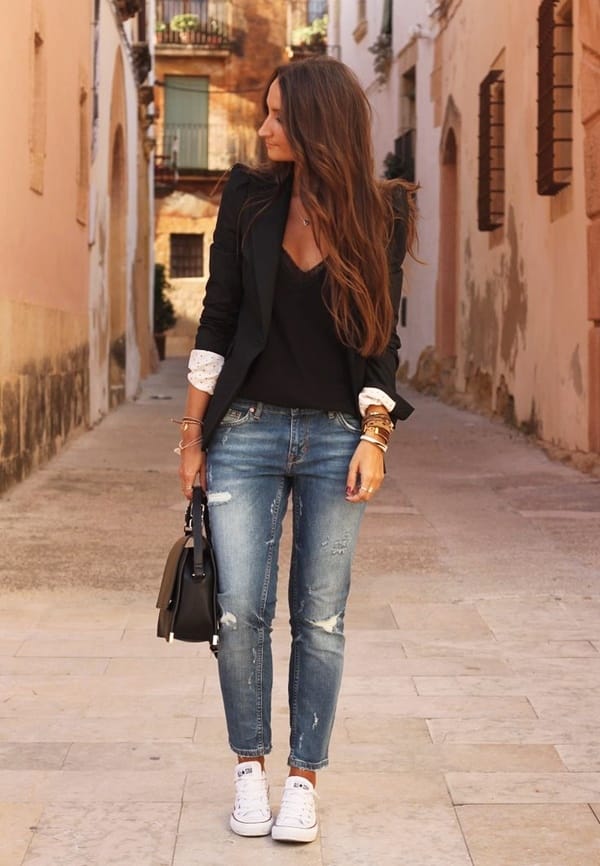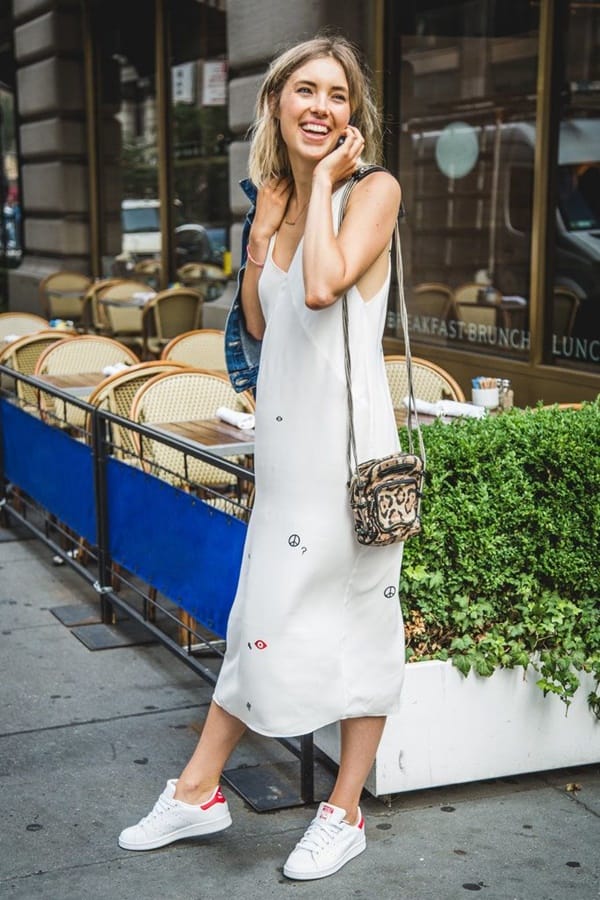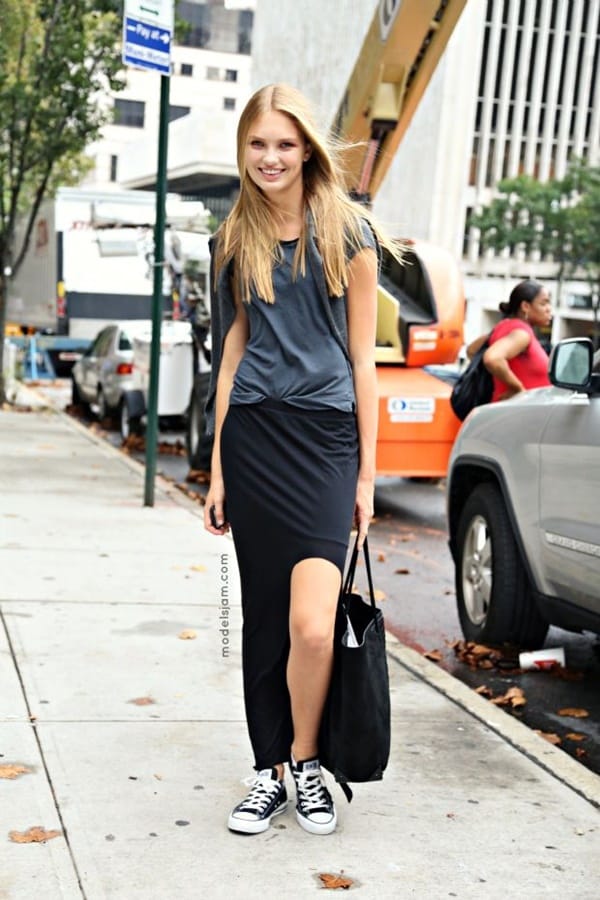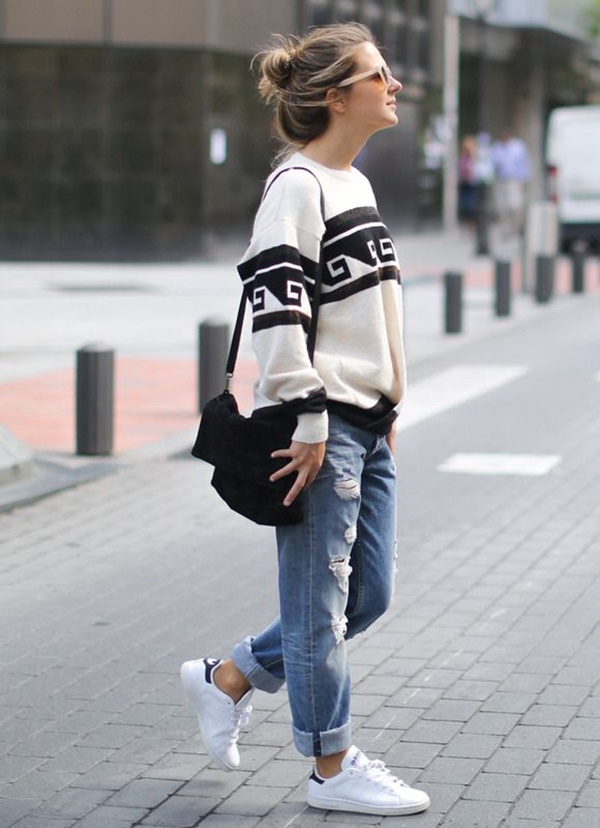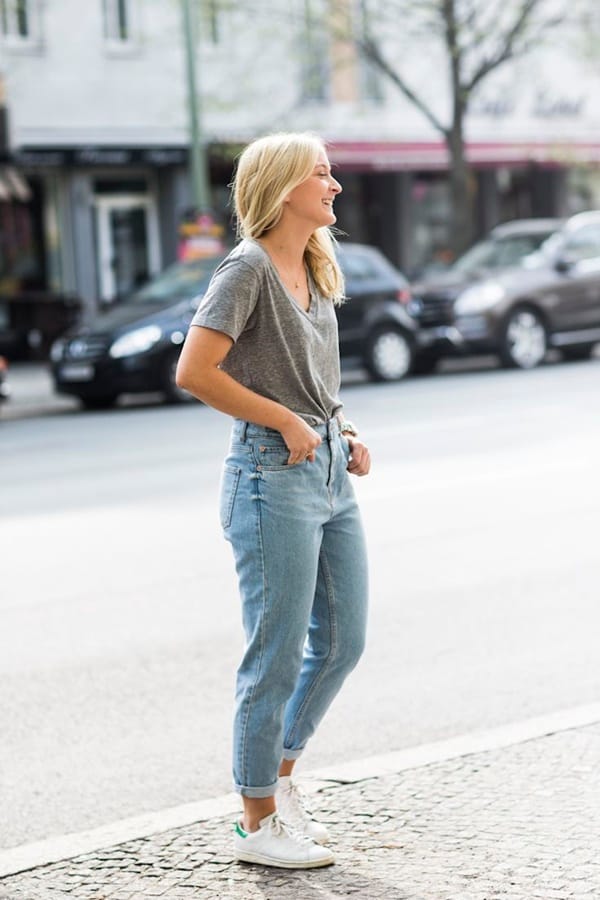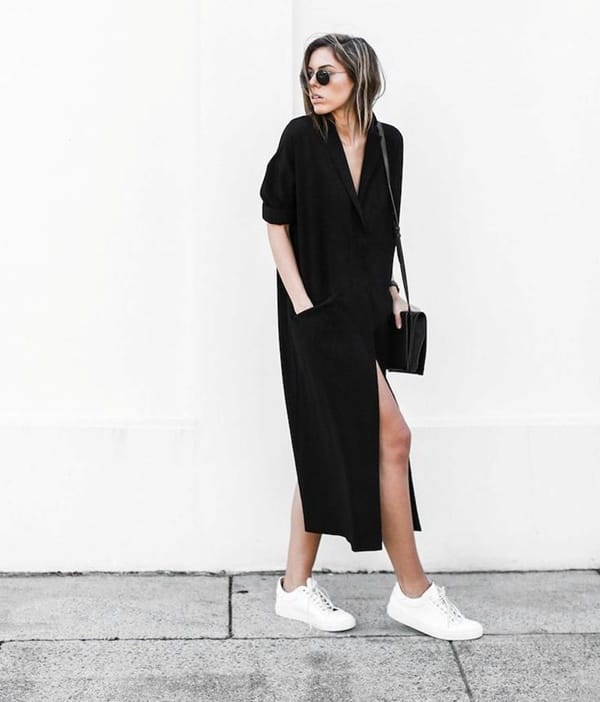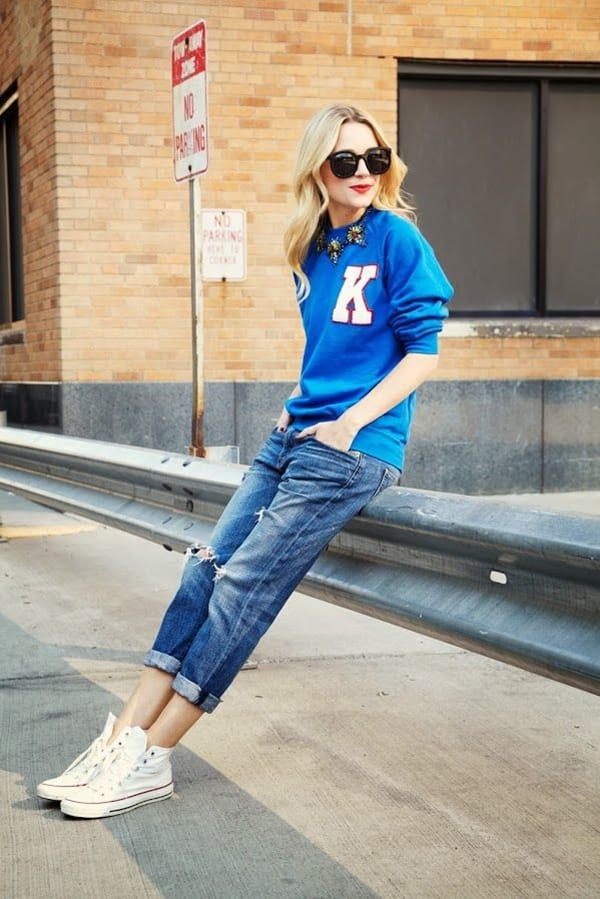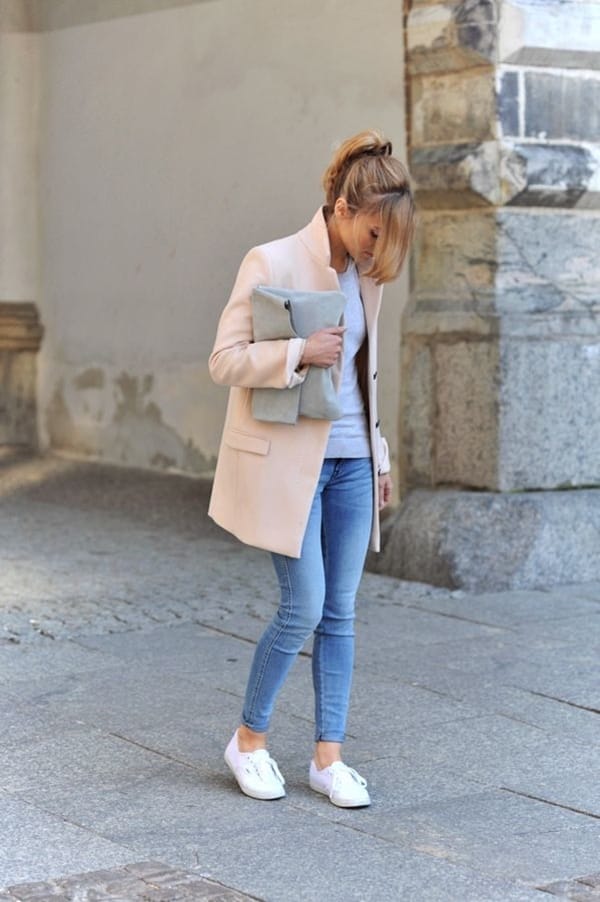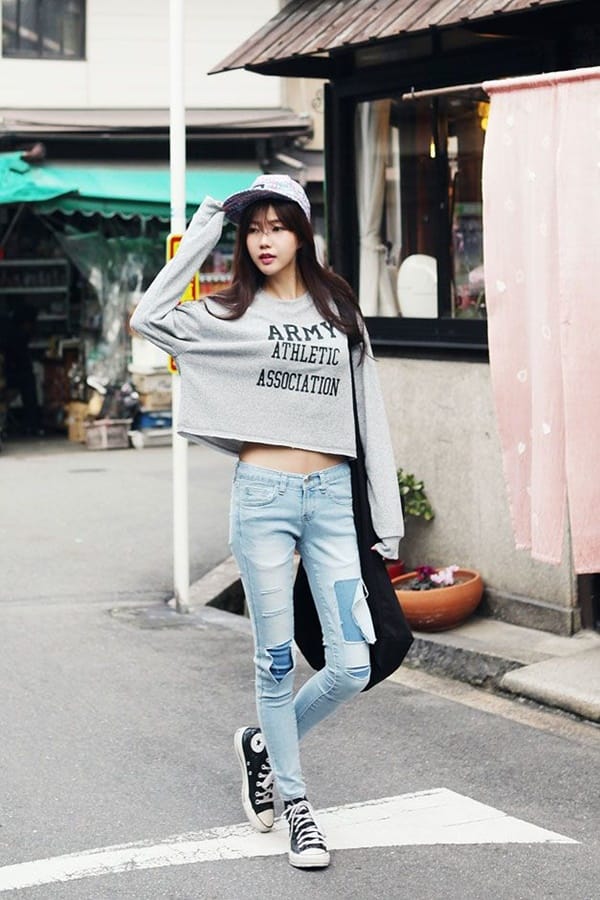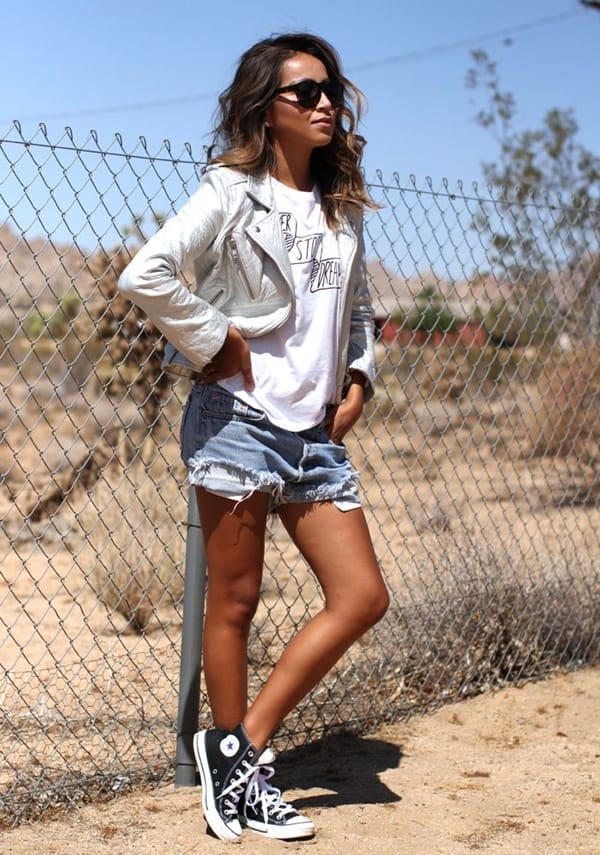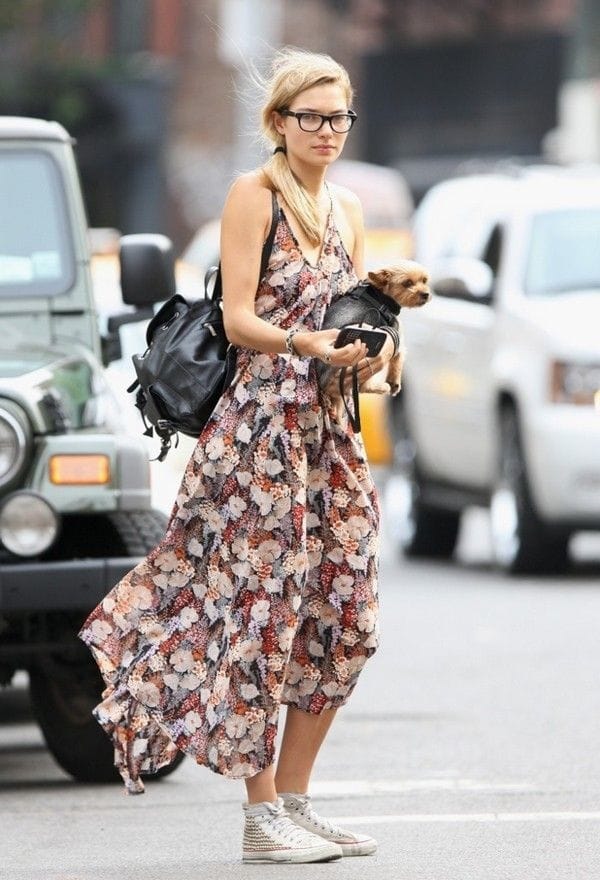 Trying out fashion style outfits with comfort is what these superb dress up ideas collaborating with sneakers is what this article aims at. Selena Gomez also loves copying these incredible vogue tricks flaunting of a cute girly charm with sneakers. Trust me, you money spent in shopping will never cause pain to your heart if you ever buy sneakers as to enjoy these 40 Style-Forward Sneaker Outfits.