Do you like wearing striped dresses? But, not sure which striped outfit look suits you best and what are the new ways to wear a striped dress? Take a look on few stylish ways to wear striped outfits inspired from fashion bloggers and fashionable girls like you.

Yeah, summer is the perfect time to wear cool and casual dresses. One of the favorite things young girls love to do about their dressing style in summers when they don't feel like putting any effort into their outfit is styling a sexy striped dress. Well! Striped outfits are easy to wear and can be worn by anyone. Check out most repinned summer outfits ideas. Gals! You can pair them with statement accessories, match them with high heels or keep your overall look simple. There are too many options!
Stylish Ways To Wear Striped Outfits
Continue reading this post to know best ways on how to make stripes look awesome on you!
White Button-down paired with Striped Trousers!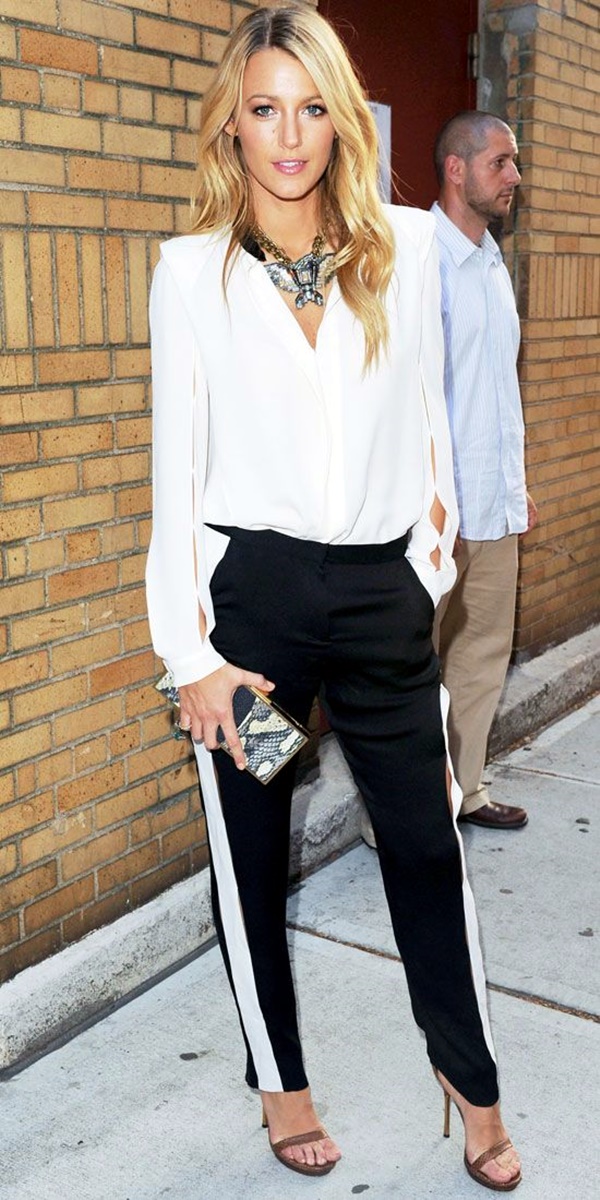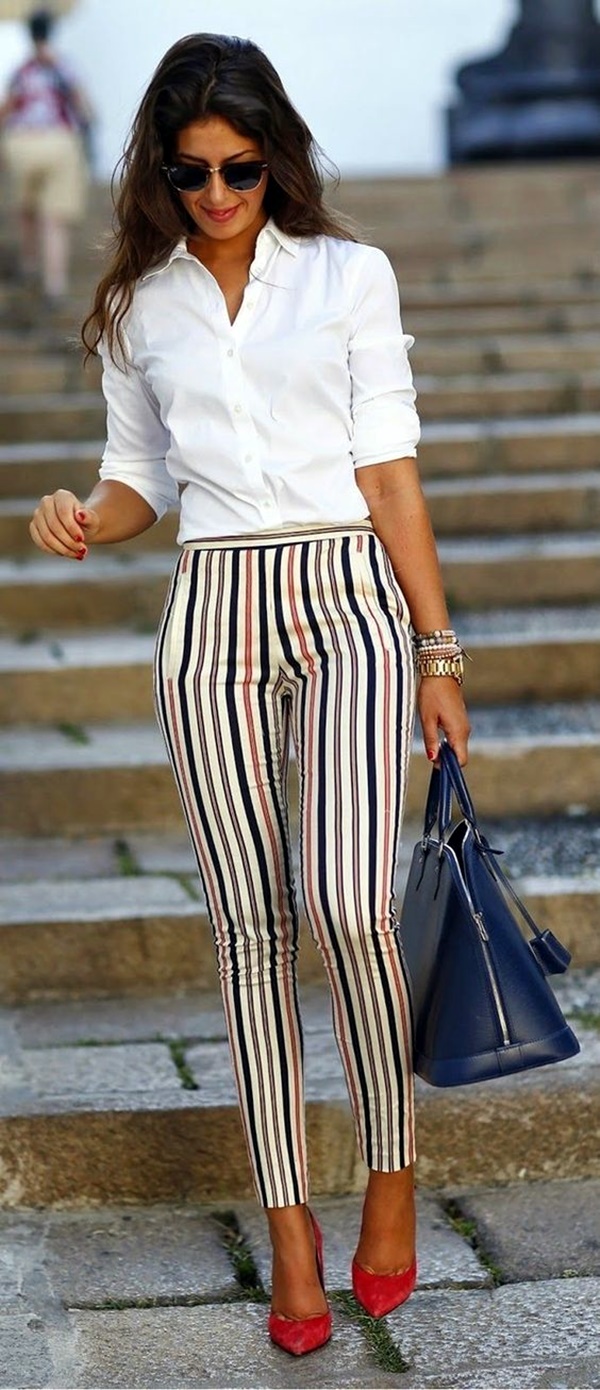 It's a perfect summery cool outfit idea that gives you a flawless look! A white button-down shirt paired with striped trousers looks great with pops of bold color, especially red. Complete this outfit by applying bold red lip color.
Black – White Striped Skirt with Long-Sleeve Tee!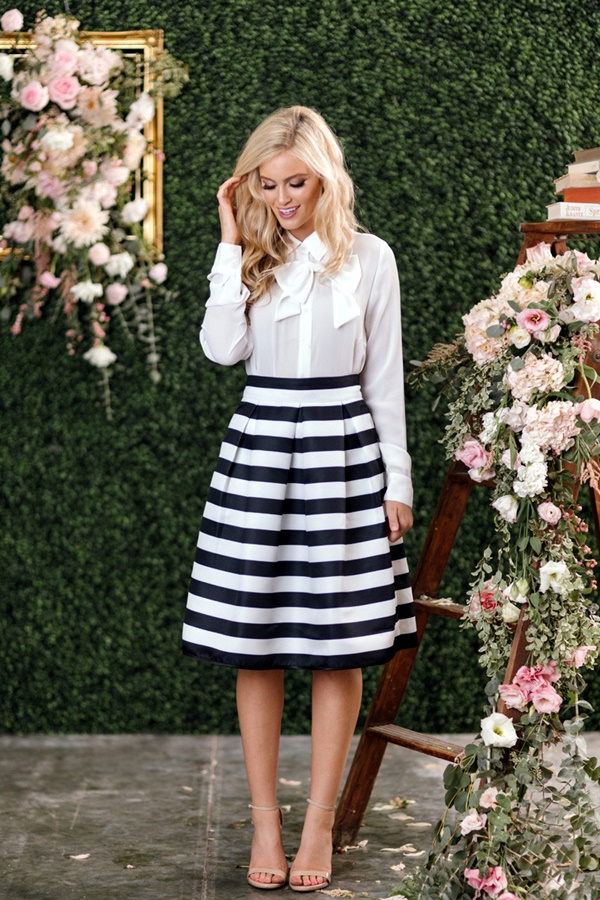 Beautiful Gals! It's becomes easy for you to achieve a more feminine and polished look while wearing striped skirts, even though they are super-edgy. Pairing black-white striped skirt with a preppy pink long-sleeved tee seems to be top stylish ways to wear striped outfits in 2017. Balance the look by adding pointed toe-pumps.
Striped Shirtdress matched with Maxi Skirt!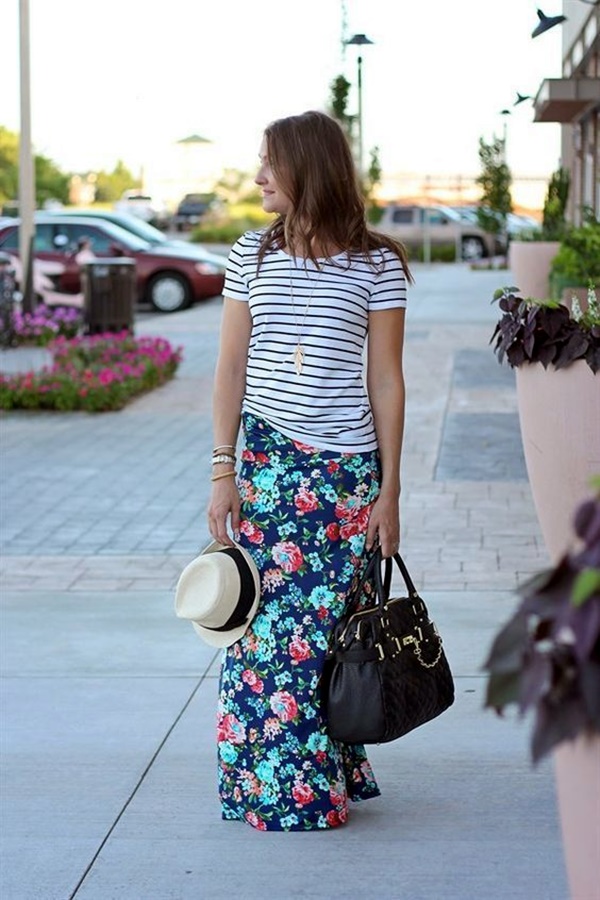 OMG! A smart casual outfit is here. Striped shirtdress looks fabulous styled with high-rise maxi skirt. This outfit combo is a superb idea for everyday appropriate look. For extra chic look, don't forget to add aviator sunglasses and strappy heeled sandals.
White Striped Crop Top and White Pants!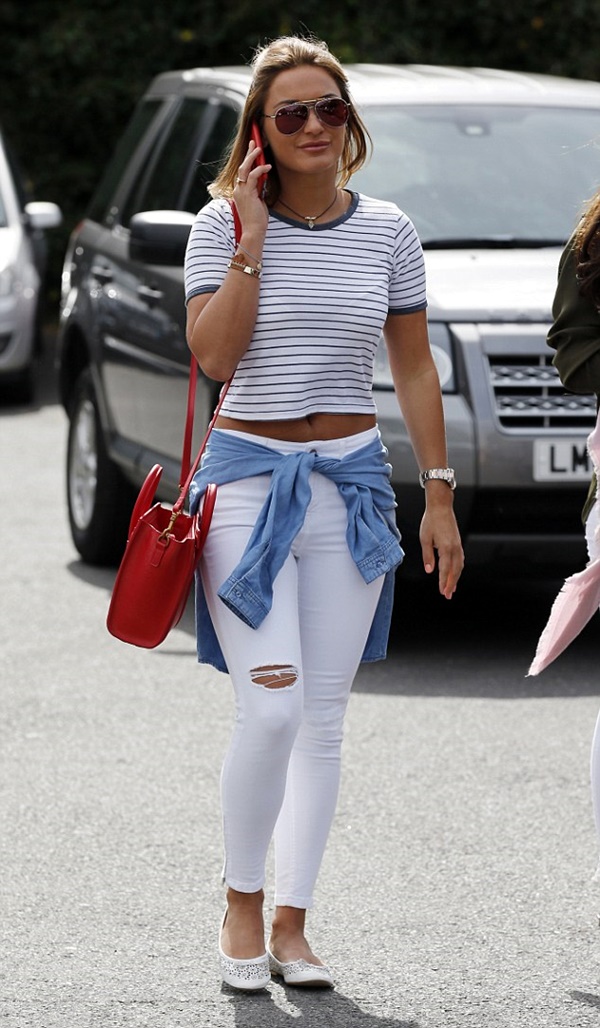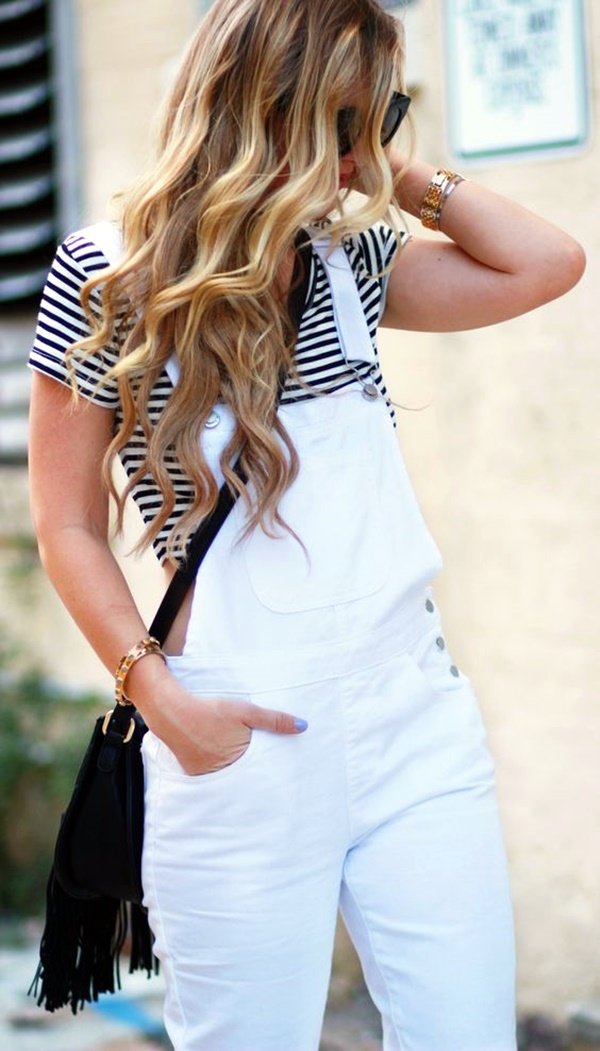 Wearing complete white ensemble could be anything, but not boring, isn't it! This summer make a statement in a sexy white striped crop top with white pants. Finish the look by adding white hat. Now, this is the way to rock all-white outfit! Delightful, isn't it! Summer is round the corner and the same outfits you wear to work would not be apt for the season. So you may need to choose the best work outfits to wear this summer.
Fringe Pullover paired with Tight Striped Legging!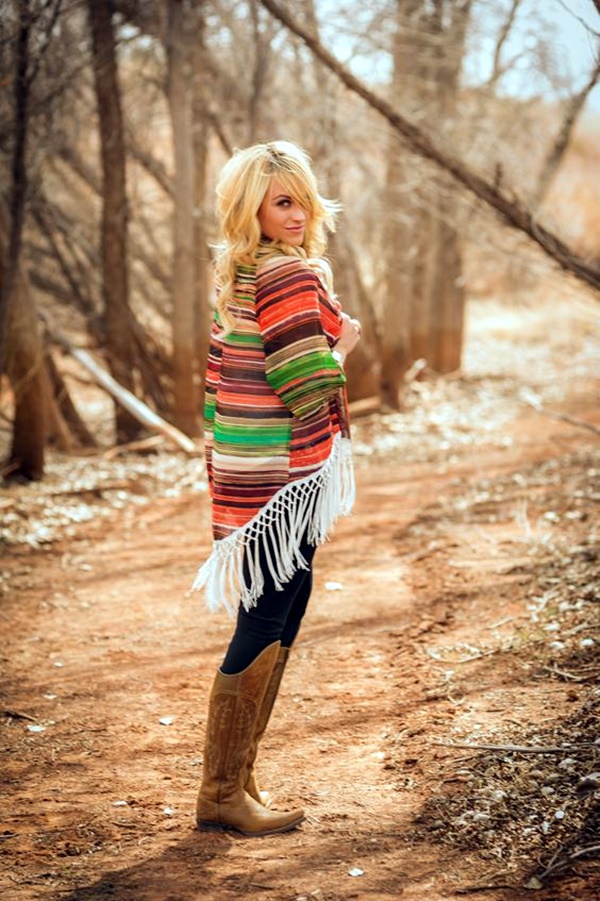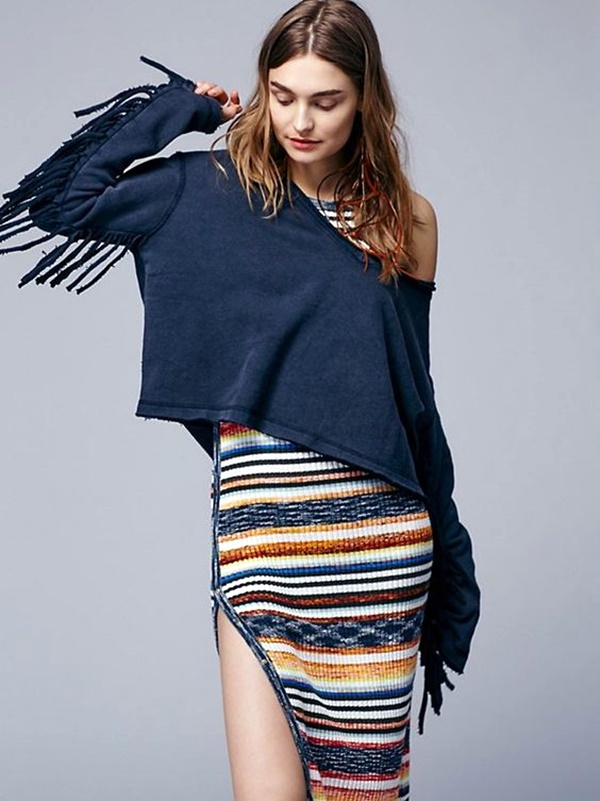 Are you looking for a perfect fall combination which brings happiness and lot of cheerfulness in your life? Beauties! Extra warm fringe pullover paired with tight striped legging gives you a unique and cool look. Complete this outfit by adding headband and rounded sunglasses
Striped Ankle-Length Trousers with Leather Loafers!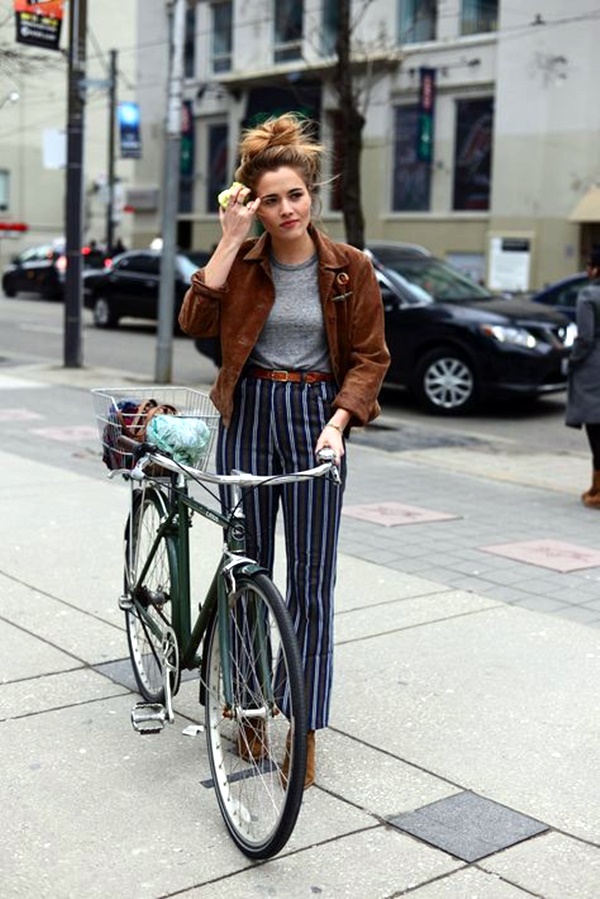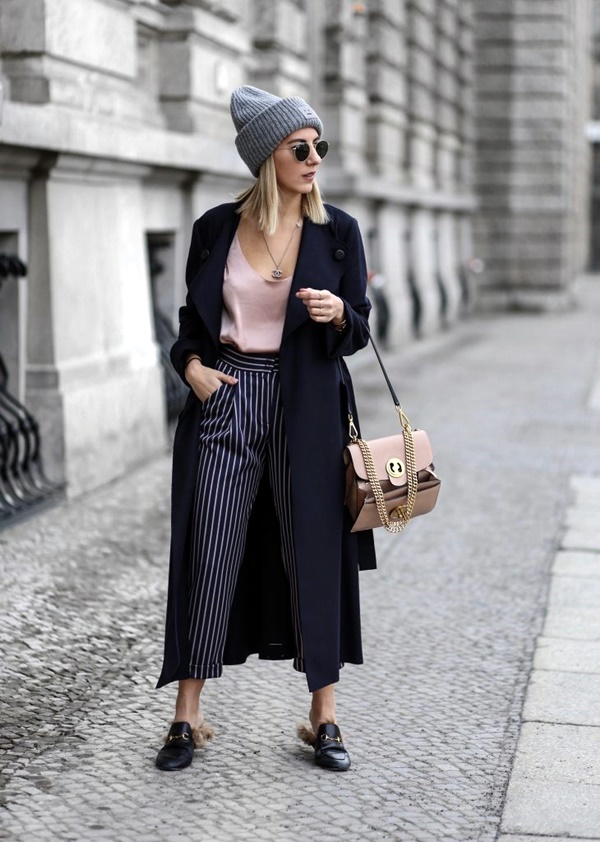 Are you worried about stripes making you look 'wide?' Don't be tensed, but if you're, go for this outfit style. The striped ankle-length trousers look perfect with glossy leather loafers, dark blue wool coat worn over pastel-blue shirt.
Denim Jacket paired with Striped Tights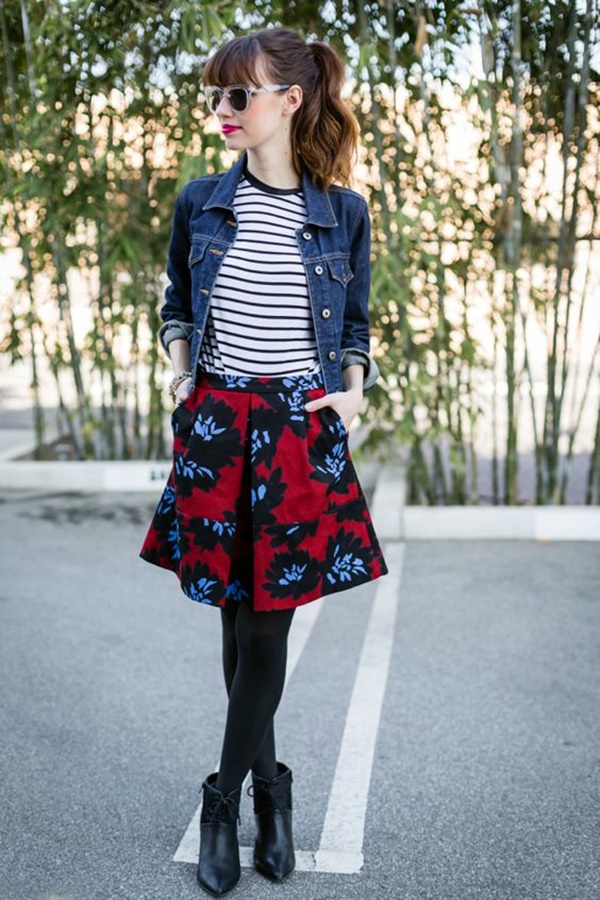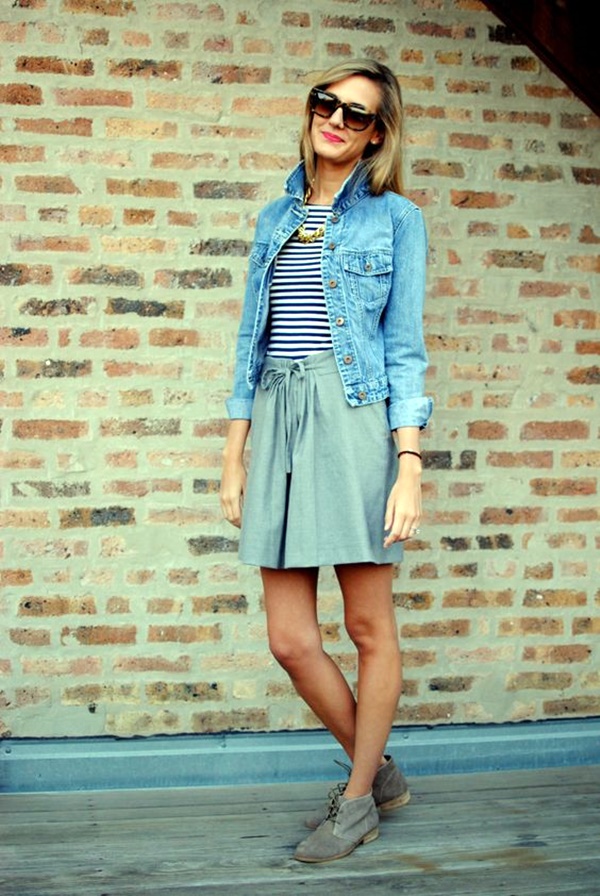 Isn't it, wearing the style you are most comfortable with always makes you feel confident and looks best from all aspects. The combination of denim jackets matched with colorful striped tights and ankle boots are among popular stylish ways to wear striped outfits this fall. To embrace your comfy look, the fashionable world brings in a lot of preppy summer outfits and style. Well, summer style is all about being airy, light, and eliminate all the burdens of layers.
Matching Printed Look!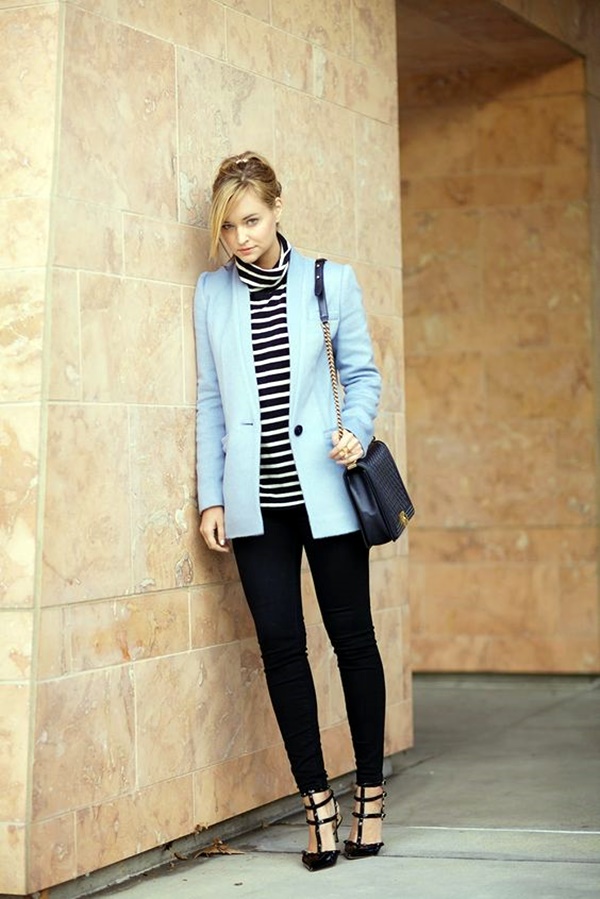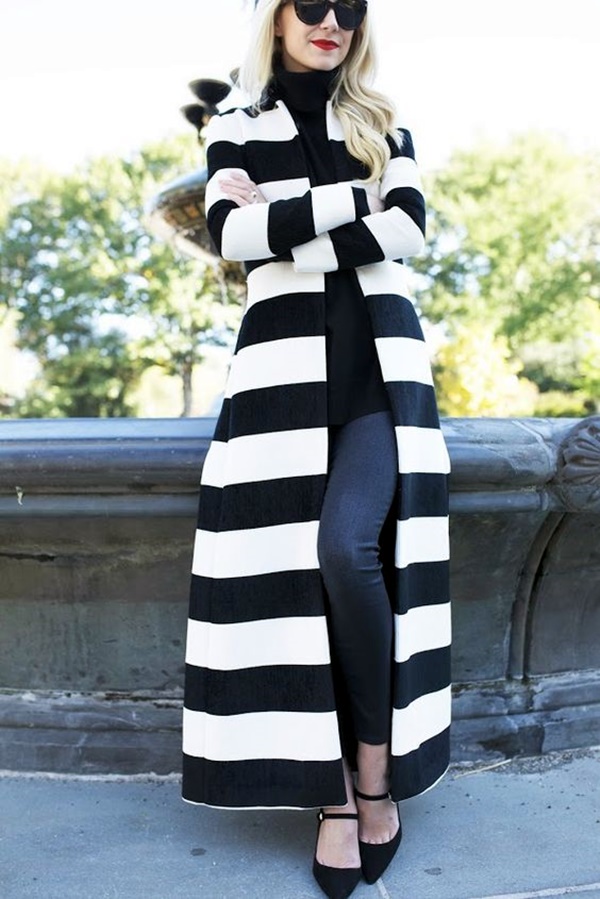 Have you ever thought of styling striped long blazer in black-white colors with a sexy black-white striped dress? Complete this outfit be adding wide black leather belt. Though the outfit looks simple, but becomes a great daytime look.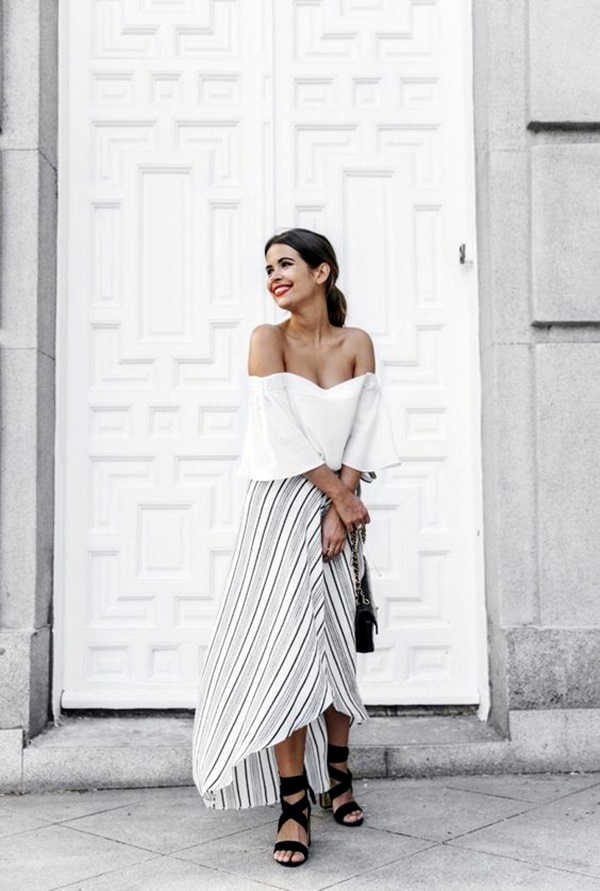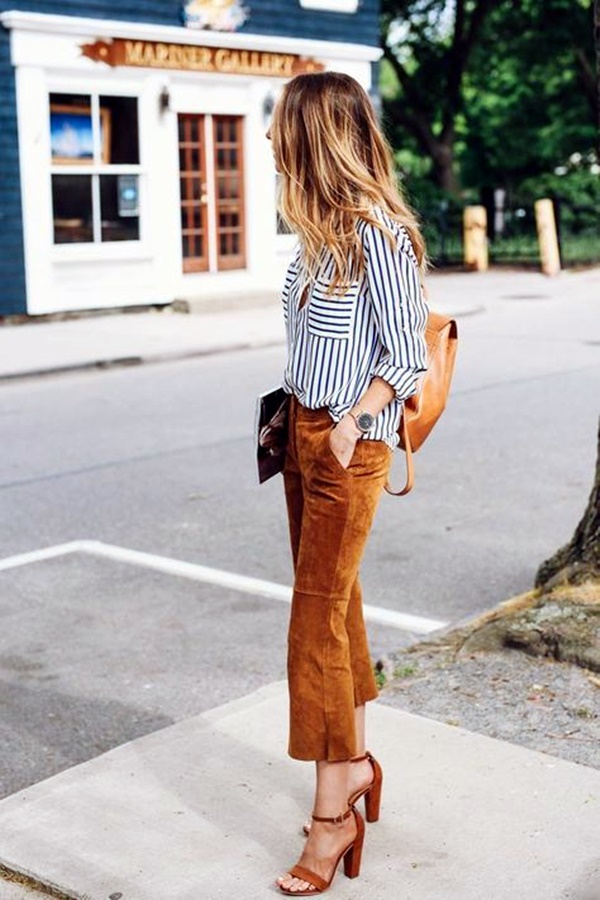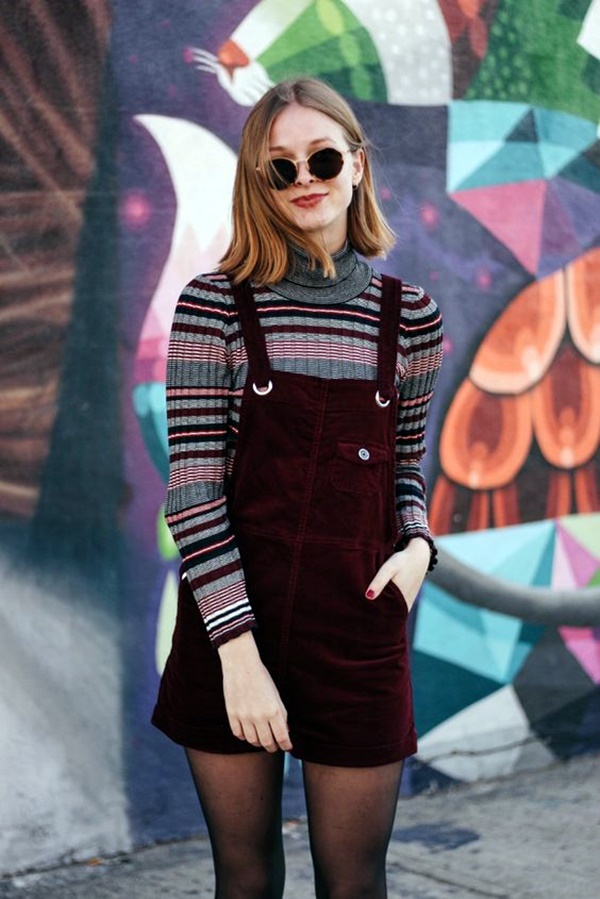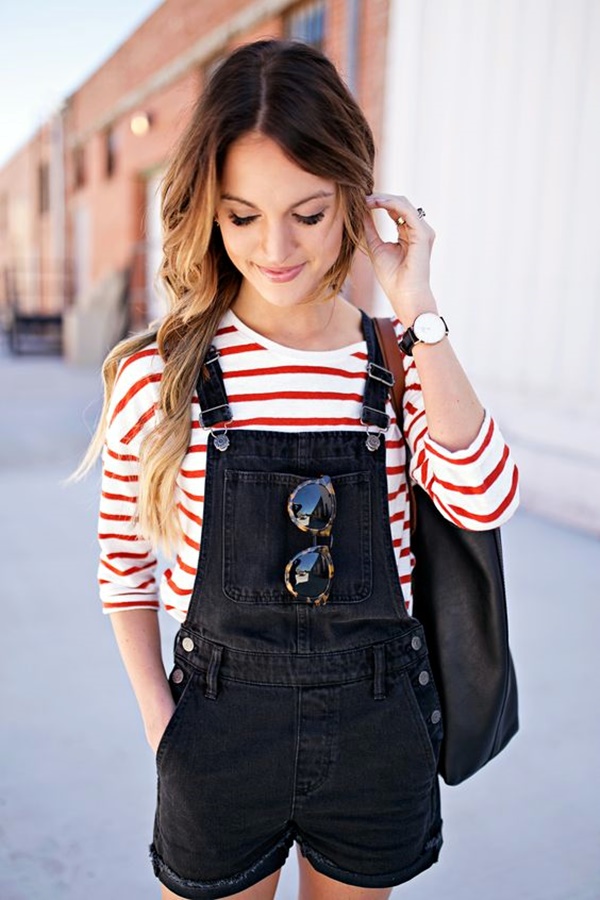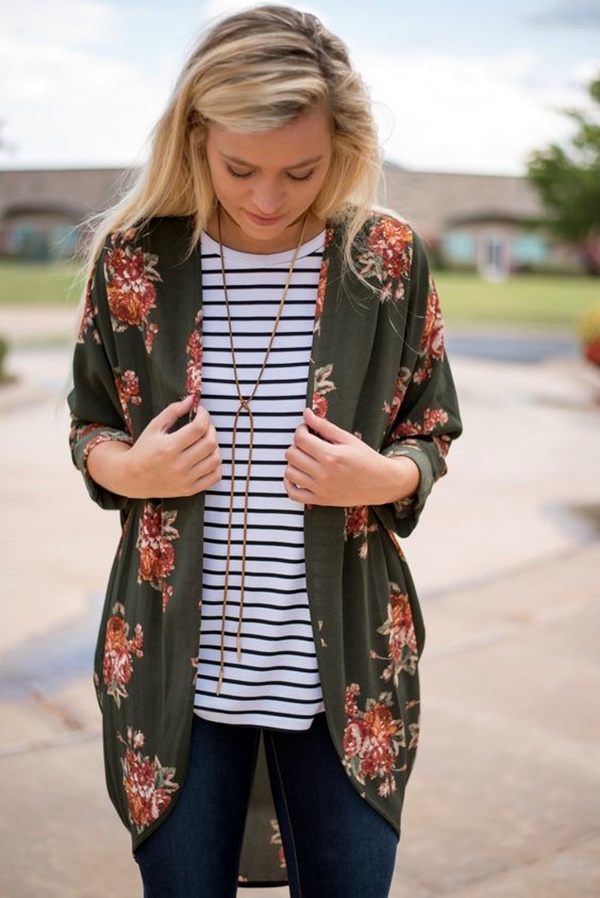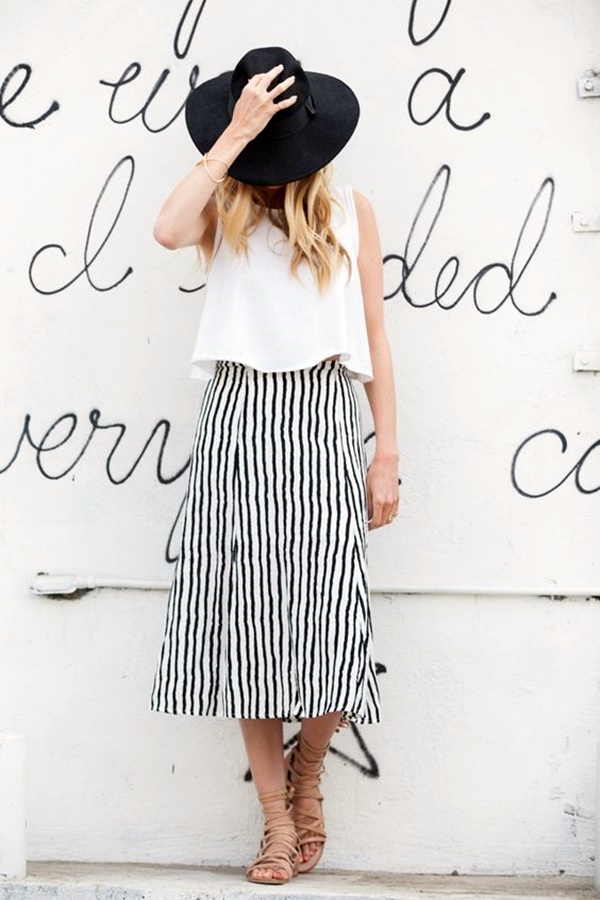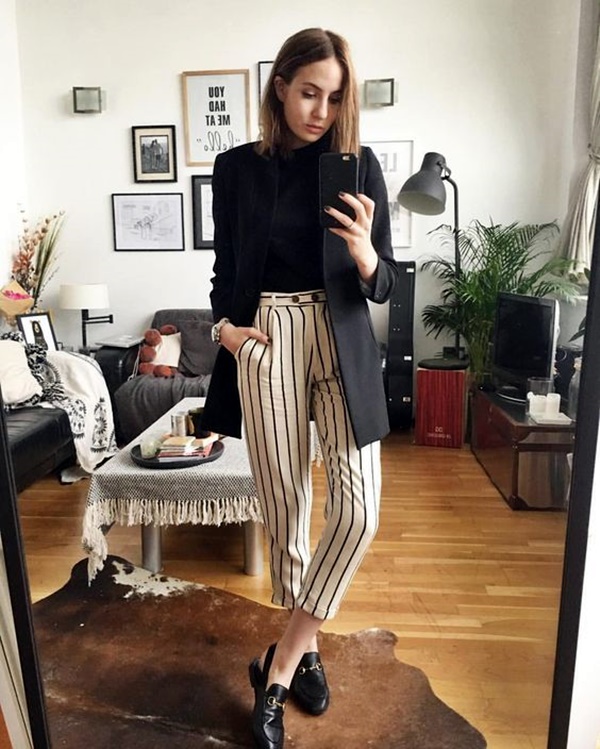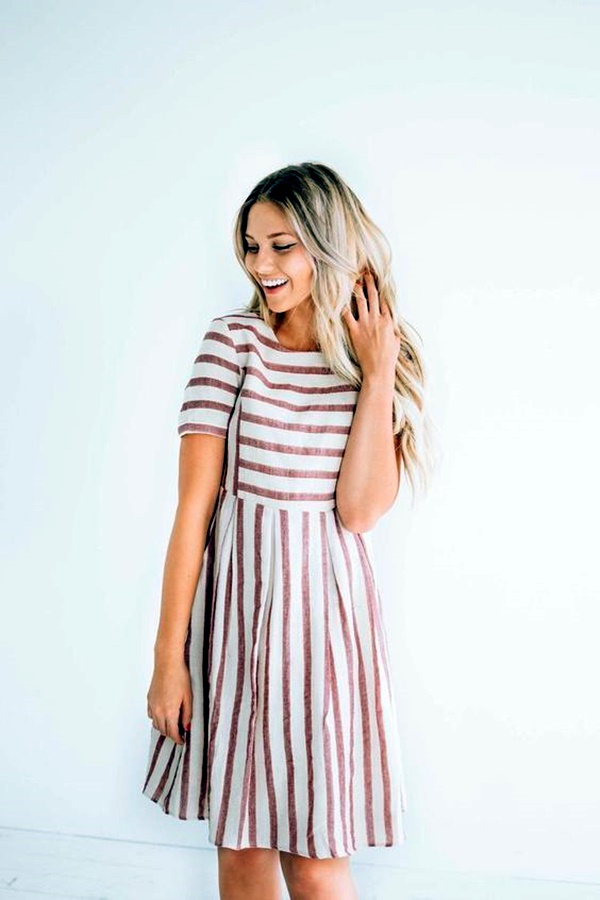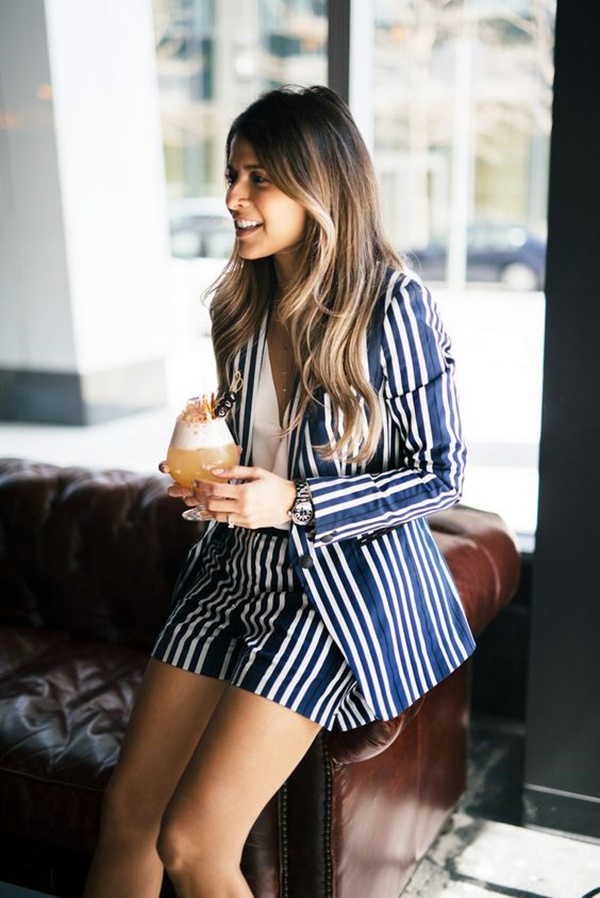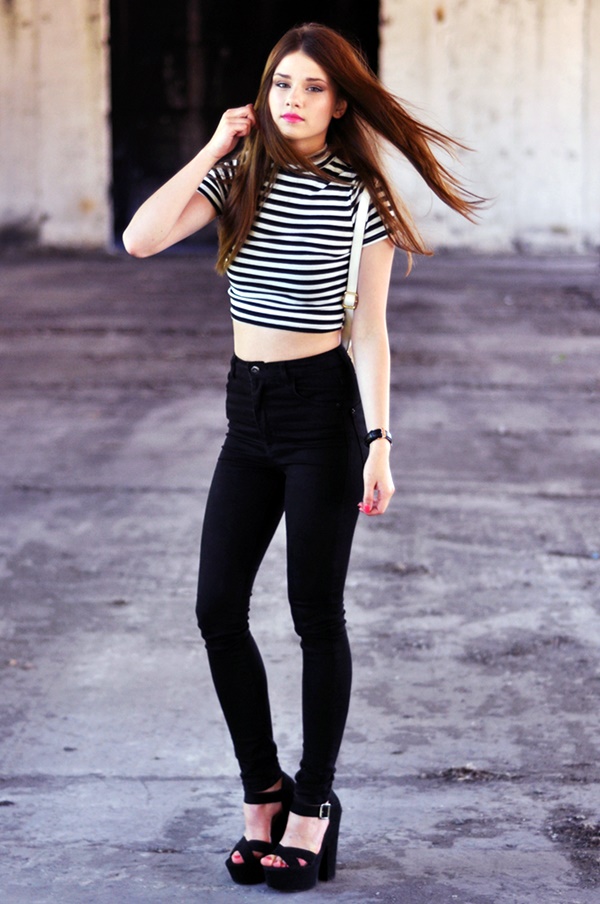 So, Fashion addicts! Today's article may have proved great help to you, if you're looking for some inspiration in respect to stylish ways to wear striped outfits. Attention ladies! If you're afraid of wearing striped outfits as you think they can make you look fatty, trust us – stripes are not so scary and never give you weird look. All you need to know how to wear them in style and pair appropriately in real life.