Fashion means adapting new, stylish, innovative and trendy taste. This popular trend could be in any form – dressing, footwear, accessories and even in behavior. We all have different thoughts and opinion about fashion so, it cannot be copied. To enhance our prestige and have a strong image in the society, we all want to look stylish and unique from others in many ways.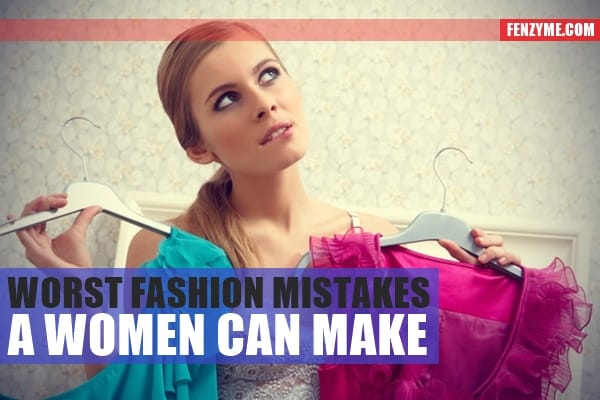 Always remember that fashion statement changes from time to time and fashion comes and go but, the right trend lasts for long.
We should always wear what is comfortable for us and suits to our personality and not what is in trend.
Worst Fashion Mistakes a Women can Make
To be fashionable, we usually commit some very common fashion mistakes. Here are some worst fashion mistakes a woman can make all over the world. Just try to stay away from these mistakes at any cost.
Avoid Mismatching of colors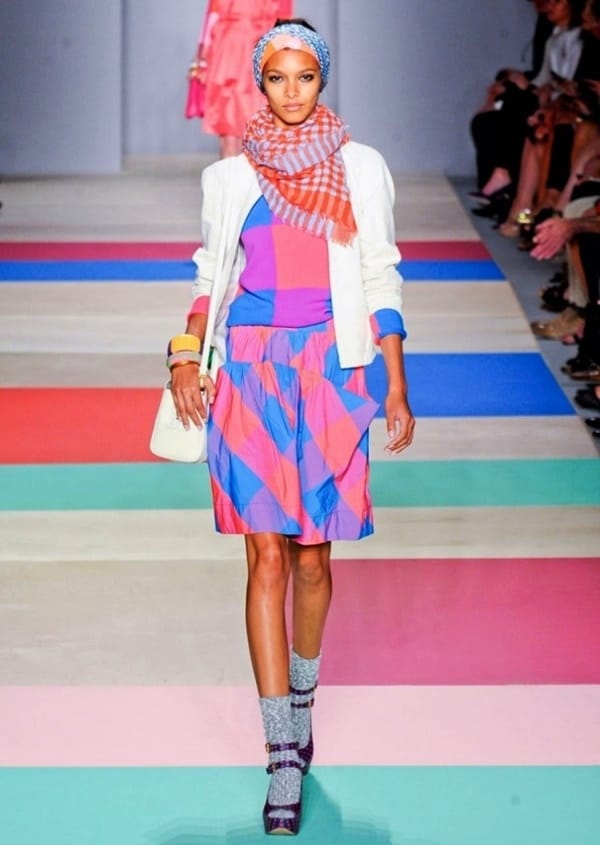 We have huge variety of colors to make our dress look quite attractive and vibrant. But, one of the very common mistakes we do is mismatching of colors like – wearing green skirt with dark red top. It will look awkward. Try to choose soft colors to look smart and simple.
Wearing Over-Sized Clothes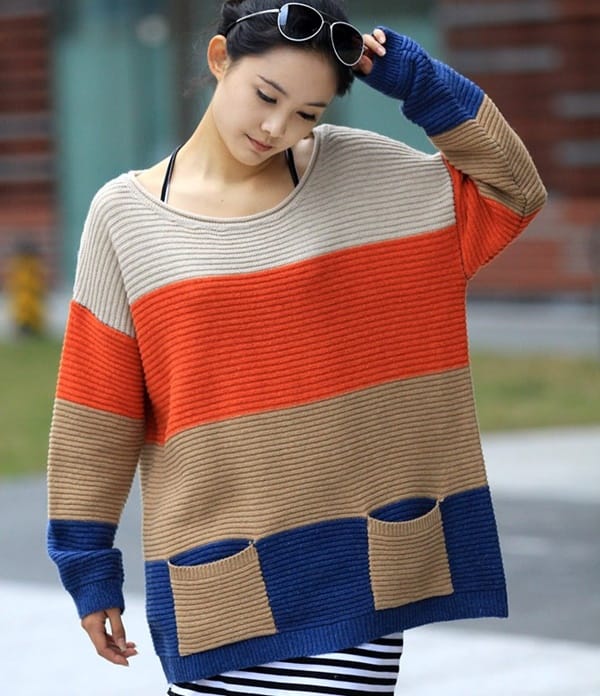 Remember we all are beautiful, no matter what figure we are having. We should always comfortable clothes rather than tight-fitted or extra large sizes. Clothes reflect our beauty, so be quite confident while choosing them.
Choosing Wrong Shoes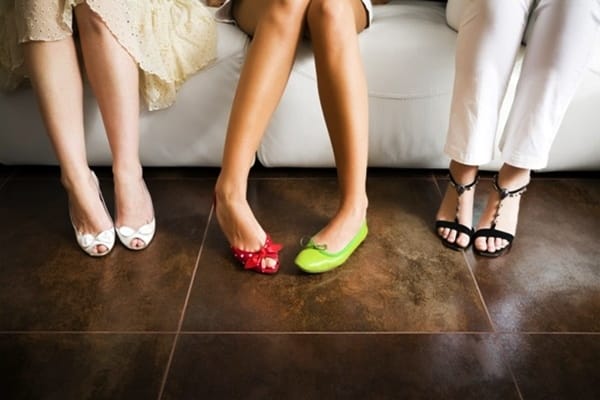 It's another worst mistake we usually do. A gorgeous dress might lose its appealing effect, if worn with a wrong pair of shoes. So, try to choose shoes that go best with your dress color. In order to check out the best shoes, you must look at the girls wearing high heels to check out the latest designs.
Wearing Skin Tights
Another big blunder, we most often do is wearing skin fitted dresses. If you are not blessed with long and thin legs, slim – shaped body, then why you are torturing yourself by wearing these types of clothes.
Choosing right Jewelry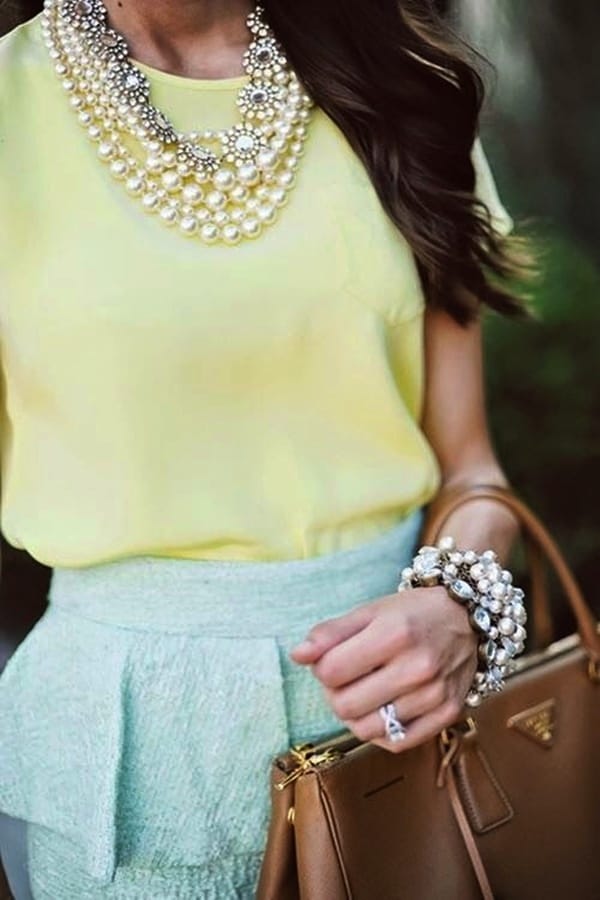 All women love to wear jewelry in vogue. But, to wear right type of jewelry suiting your dress is the tough thing to do. Wearing bangles, ear rings and necklace together is one of the worst fashion mistakes a woman can make.
Wearing Miniskirts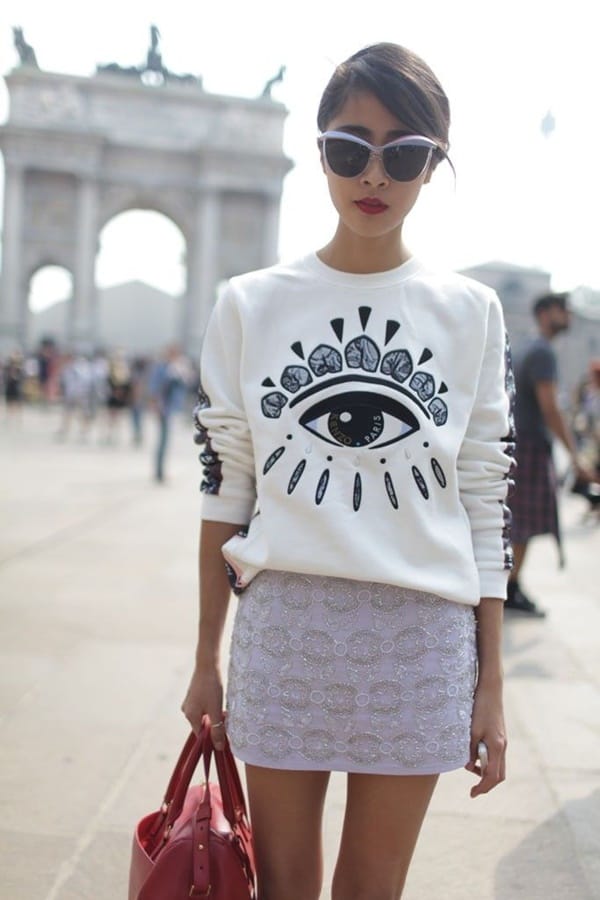 Miniskirts are still in trend. But if they are worn with short crop tops it will give a horrible look.
If you really want to look pretty, then try to wear them with long tops.
You can also wear a belt to give a more graceful look.
Revealing too much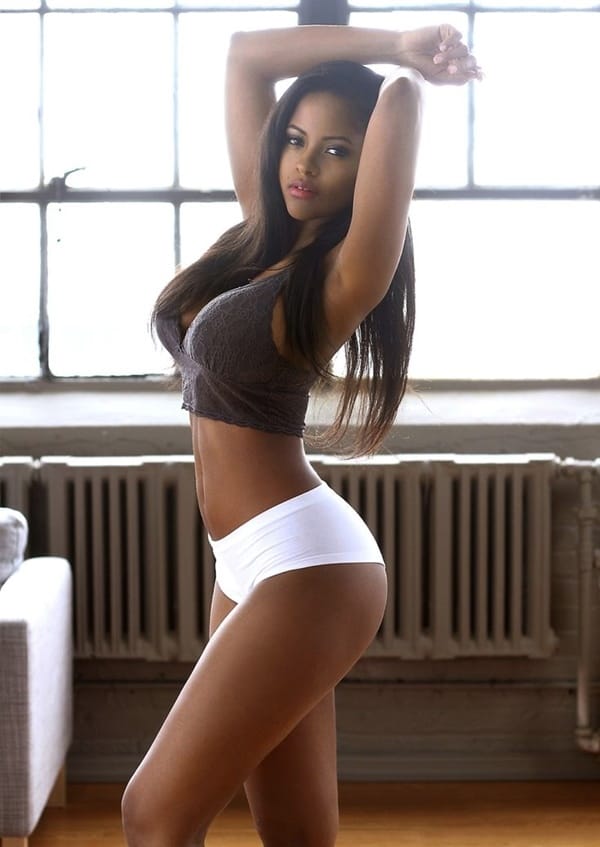 Showing too much of any part of your body, doesn't means you will look pretty and sexy. If you are having this kind of thinking, then you are in a wrong perception. Simplicity lies in your natural beauty.
Avoid wearing retro pieces with a modern touch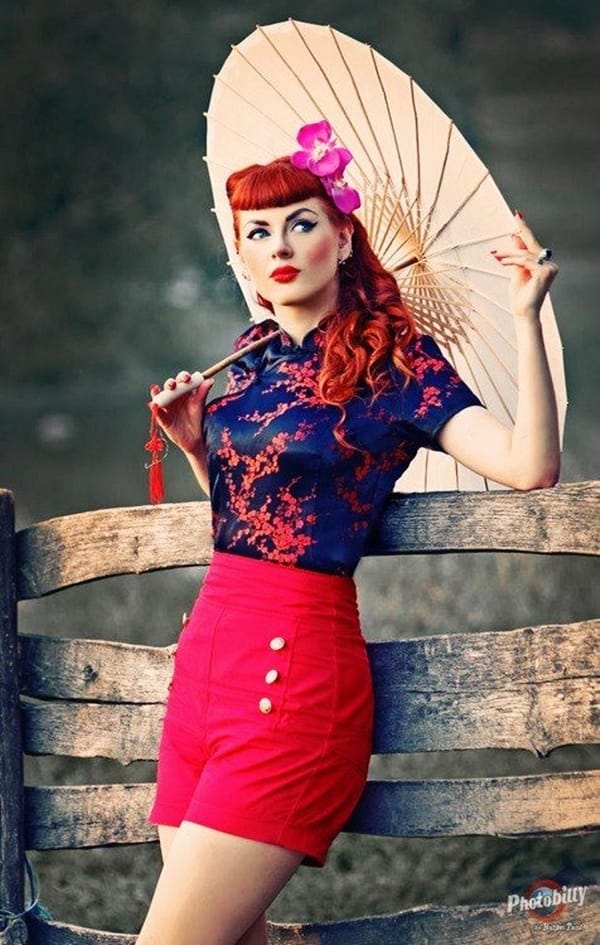 We usually think that old fashion comes back again with a new look. But, that does not mean you can wear anything. Leave the leggings you wear at home wearing professionally and go for branded skinny jeans with natural hair.
Avoid running after 'Dry clean only' tags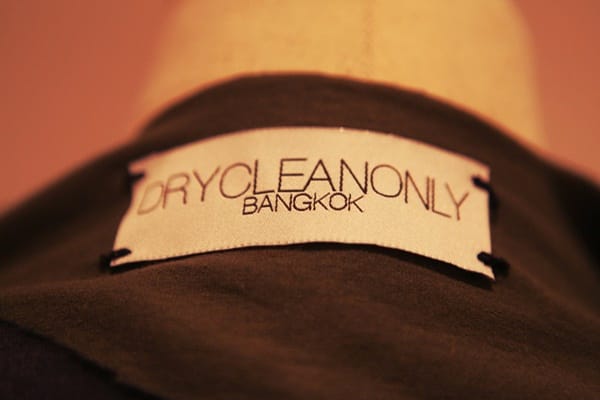 There are certain garments which will look great when washed with hands rather than dry-cleaning. Many high-tech brands usually say 'dry clean only' just to maintain their high image.
Wearing mixed-prints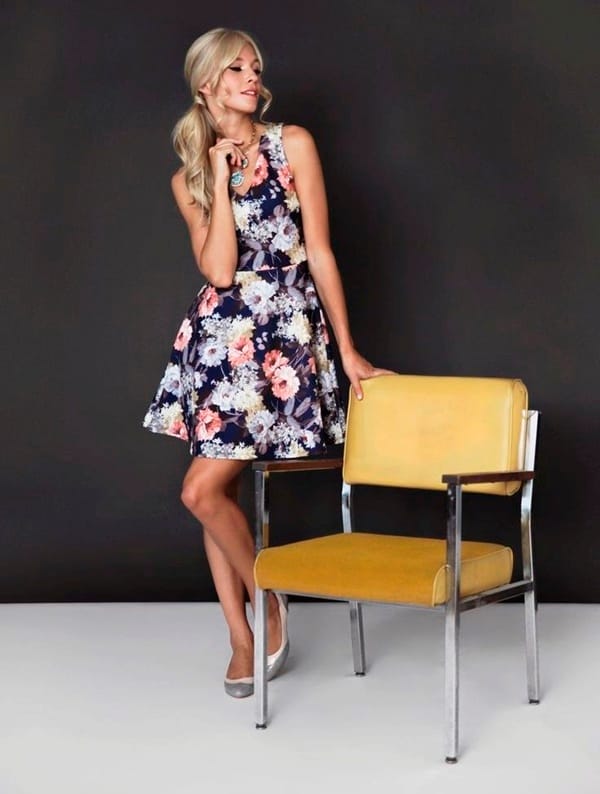 One major fashion mistake is that we don't want to go with old things. We think wearing mixed-prints dresses are old-fashioned. But, mixed-prints make looks extremely fresh and give you a new brighter look.
Remember what you wear has a strong influence on others and makes your attractive image in the society. These were some of the worst fashion mistakes a woman can make. You should be careful in your efforts to be fashionable. You can also check the Do Nots of male fashion if you don't want your significant one or your male friend to look horrible because of silly fashion mistakes.