Many of us love gleaming jewelry. To see that sparkle every time you look down at your fingers can make you feel like royalty. But when we see the actual royalty (and indeed, many other popular figures) bearing particular rings, we can't help wanting to copy that style. And The Royal Family have had their fair share of social engagements over the last decade, with plenty of opportunities to show off their high-taste in diamond rings. So what kind of impact has it had on the jewelry industry? We look through three prominent rings worn by the family. Afterward, take a browse on Tacori to find a style that matches the Royal Family.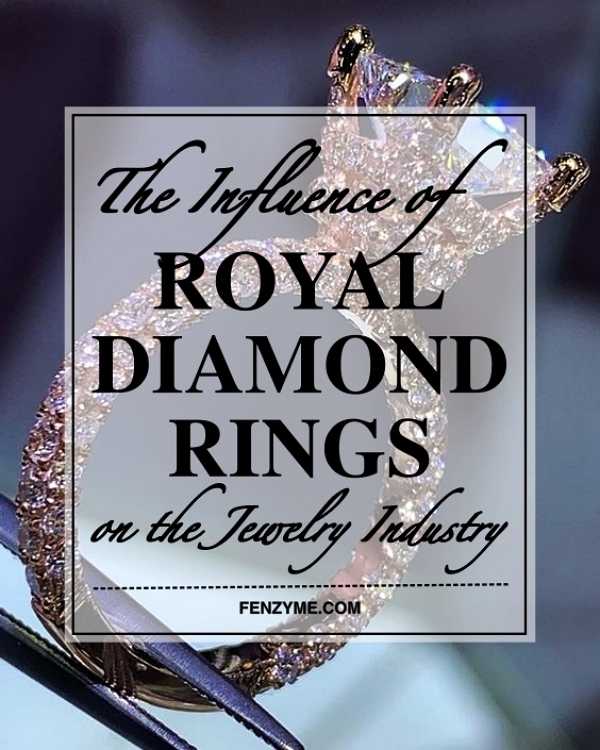 Kate Middleton's Blue Sapphire and Blue Diamond Engagement Ring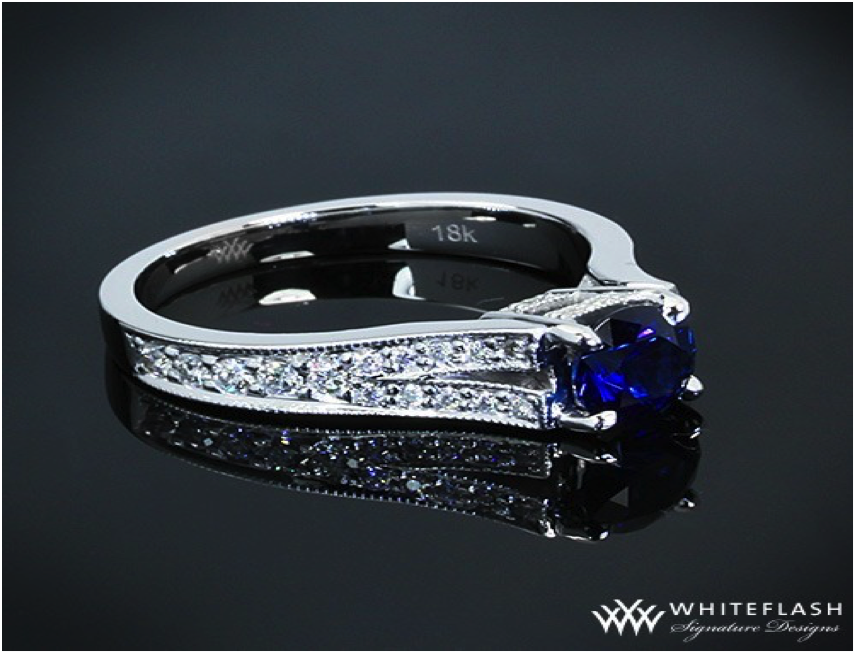 When word spread that Prince William had finally popped the question, the future Queen of England was later seen wearing a ring that consisted of 14 solitaire diamonds surrounding a 12-carat oval blue Ceylon sapphire set in 18-karat white gold. Also known as a halo engagement ring, the ring's design focuses on making the center diamond look larger by setting smaller diamonds around it.
The ring also carries a deeper resonance for the union; it had previously belonged to Princess Diana, William's mother, who had tragically died in a car crash in 1997. For William, giving his mother's ring to his future wife meant that his mother wouldn't miss out on his wedding day.
Ironically, at the time, Diana's ring was referred to as 'the commoner's sapphire', and she was derived for not having a ring custom-made, instead picking a pret-a-porter ring.
But the ring has grown in popularity. And after William and Kate's engagement in 2010, jewelers started built up their stock in sapphire engagement rings in order to satisfy public demands. In 1981 when the ring was first created by Garrard and Co (the former Crown Jeweller), the ring was valued at £28,000. Today, it is valued at £300,000.
Meghan Markle's Three Stone Engagement Ring
The royal engagement fresh on everybody's mind is the union between Prince Harry and Meghan Markle. When the Prince announced his engagement to the famed Suits actress in November 2017, she received a yellow gold three stone engagement ring. It is made up of three diamonds, with the larger cushion cut diamond set in the center with smaller, round diamonds set either side. The two heirloom diamonds come from Princess Diana's personal collection, while the center diamond from Botswana represents the couple's commitment to environmental responsibility, estimated to have cost £122,500.
This ring's popularity by the symbolism, with each diamond in the trilogy ring representing the past, present, and future. The color is also a contrast, with Meghan bearing her favorite color – gold over some of the more modern rings, such as silver, platinum or white gold.
And the future certainly looks bright for the trinity engagement ring, which has been very prominent with jewelers around the world. There has also been a surge in popularity for cushion cut diamonds. Rather than modern stones that are cut broadly in the same way, people have been taken in by the idea of diamonds which are individually crafted for maximum brilliance and carry separate meanings. Ring owners have also taken to revamping antique pieces, using the gold make to bring a sense of nostalgia.
And, if you're fond of silver earrings and rings then, it can be a good combination of silver and diamond. It not only looks royal but reflects the true essence of elegance as well.
Princess Eugenie's Padparadscha Sapphire and Diamond Engagement Ring
The next big royal engagement came in January 2018 with the announcement that Princess Eugenie would be marrying wine merchant and brand ambassador Jack Brooksbank in the autumn of that year.
The ring she wore was a modern upgrade on the popular halo engagement ring. It came with an accented diamond halo surrounding a pink padparadscha sapphire that had the uncanny ability to depict different colours depending on which side you were looking at. It has been estimated at a worth of £3.6 million, which translates to about $4.7 million.
The gemstone promoted a softness and femininity angle, which has been reflected in purchase choices and set up a new trend in the bridal industry.
All three engagement rings have encouraged combining trends, with an added emphasis on past lineage while finding modern ways to depict the various diamonds, the value has become more individualistic as a result.
So, now that you heard how and why the Royal Family has chosen to take up the rings that they have, you can start thinking about how you might want to copy those styles while adding your own personal touch. At the very least, you'll feel a bit closer to royalty at the end of it.