Brown shoes, just like classic black shoes, are an absolute must have in every man's closet. They can be combined with many styles, both elegant and casual. Discover what are the best combinations with brown men's shoes.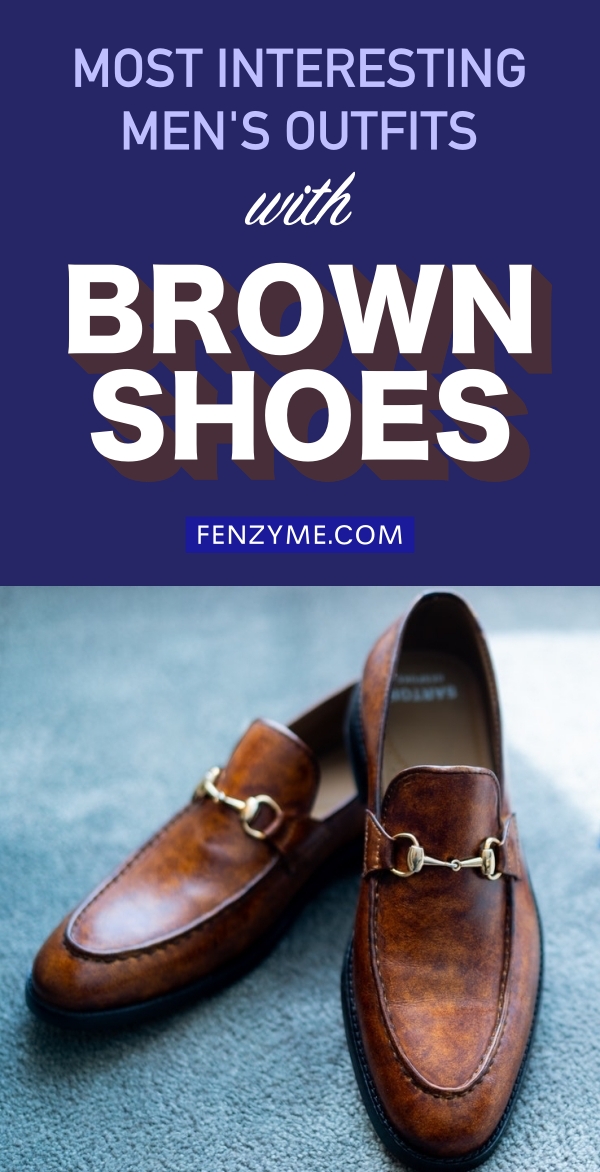 In the world of footwear, brown is a timeless classic that will never go out of fashion. Despite appearances, shoes in shades of brown have a very universal character and look extremely stylish. Interestingly, many models look much better in this color than in the immortal black.
What pants match brown shoes?
Brown men's shoes are suitable for any occasion. They work well not only as an element of formal business attire, but also sports and casual outfits. That is why you can match them with classic blue jeans, creating an ideal outfit for colder days. You will look great in leather Chelsea boots or suede boots with laces. In summer, combine light brown sneakers with white chinos. Choose a simple design to add lightness and casualness to your look. These models are also a guarantee of comfort and convenience. You will find a wide offer of men's shoes in brown color on https://marcnolan.com/, where you can buy high-quality shoes made of leather or textile materials.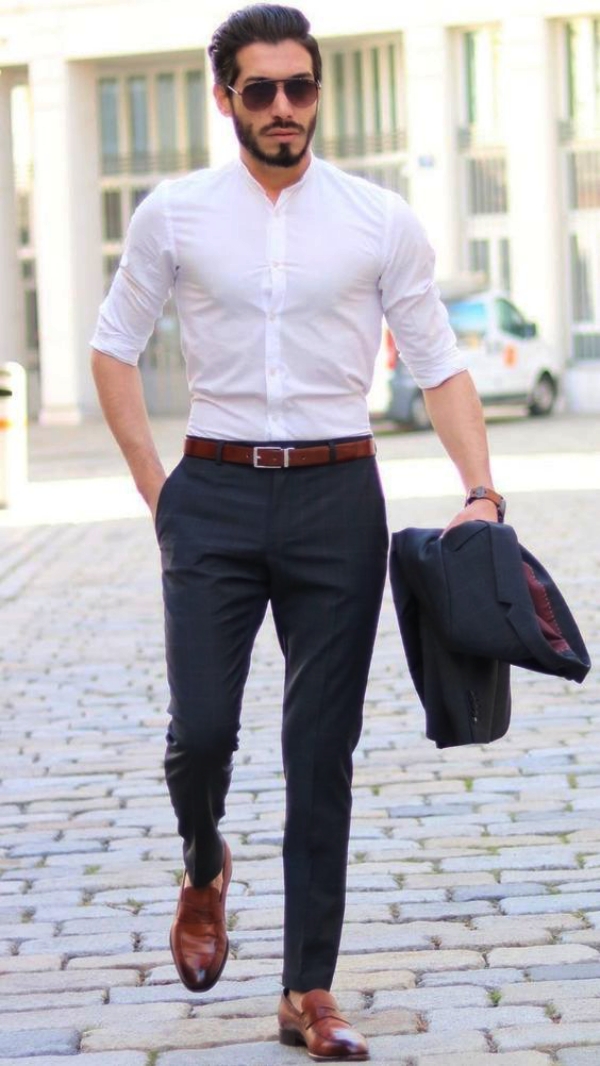 Brown shoes will go well with black pants, no matter what model you decide on. If you are not comfortable with dark clothes, choose pants in vivid colors, such as shades of red, bottle green or khaki. Men, who like to mix formal and casual style, should wear brown brogues with classic jeans and navy blue blazer. It is also worth choosing a light striped shirt and a pocket square with a subtle pattern. This combination is not boring and at the same time not too eye-catching.
Brown likes elegance
Although a classic black reigns in formal fashion, the world of shoes is governed by different rules. Brown men's shoes are perfect as a complement to every elegant style. Due to the multitude of designs and colors, they can be matched with many outfits. The most popular shades are caramel, chocolate, burgundy, cognac and light brown. They work great with suits in many color variations (black, navy blue, green, blue, maroon, white). If you are going to an official party combine elegant pants with dark brown Oxford shoes, which are distinguished by slim and classic design.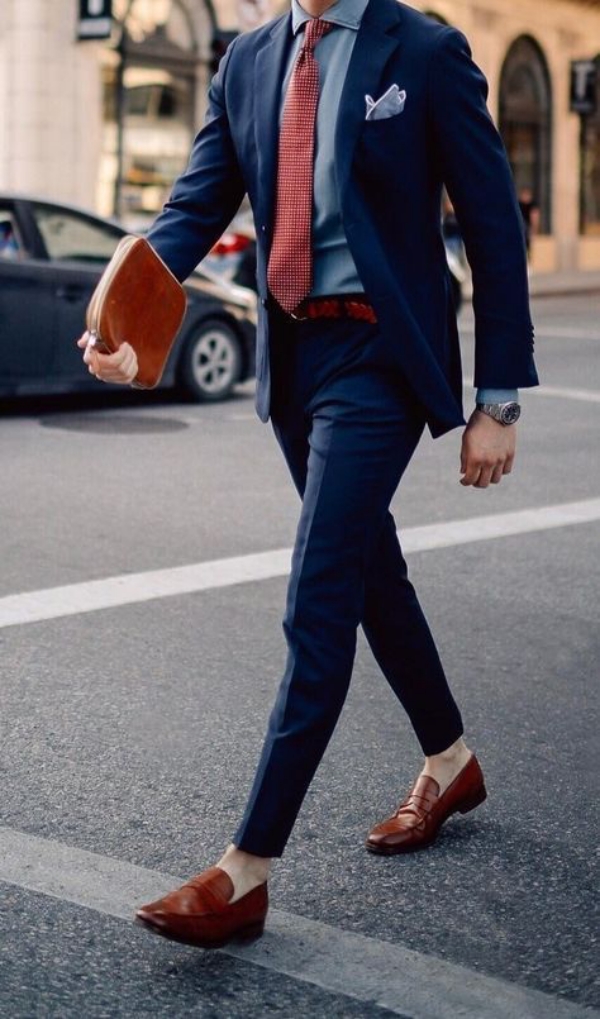 Elegance does not always have to be very formal. Depending on the occasion, sometimes you can allow for a bit of casualness – for example wear brown loafers, which are perfect for summer outfits. They are best worn on bare feet, with short or no-show socks. The design is inspired by elegant moccasins, thanks to which the shoes look subtle and stylish. Loafers can be worn with jeans or chinos as well as with tailored pants.
How to match a shirt and accessories with brown shoes?
A shirt is a very important element of every men's outfit, regardless of its character. Contrary to popular belief, choosing the right color is not easy at all. If you decide to wear brown shoes, match it with a white shirt. This is the safest solution thanks to which you will avoid any fashion mistakes.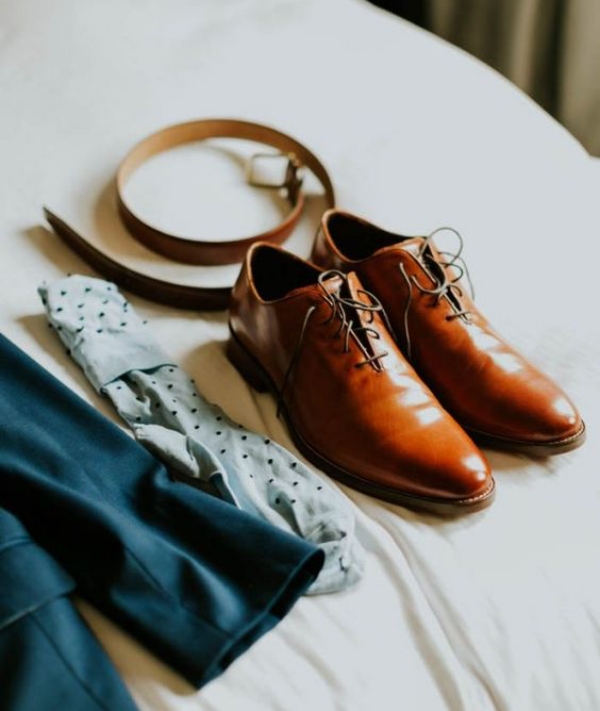 This combination will look good both during official meetings and casual outfits. Brown and white duo is a timeless combination that adds a touch of romanticism to the whole outfit. The look can be complemented with simple pants made of grey or graphite color fabric.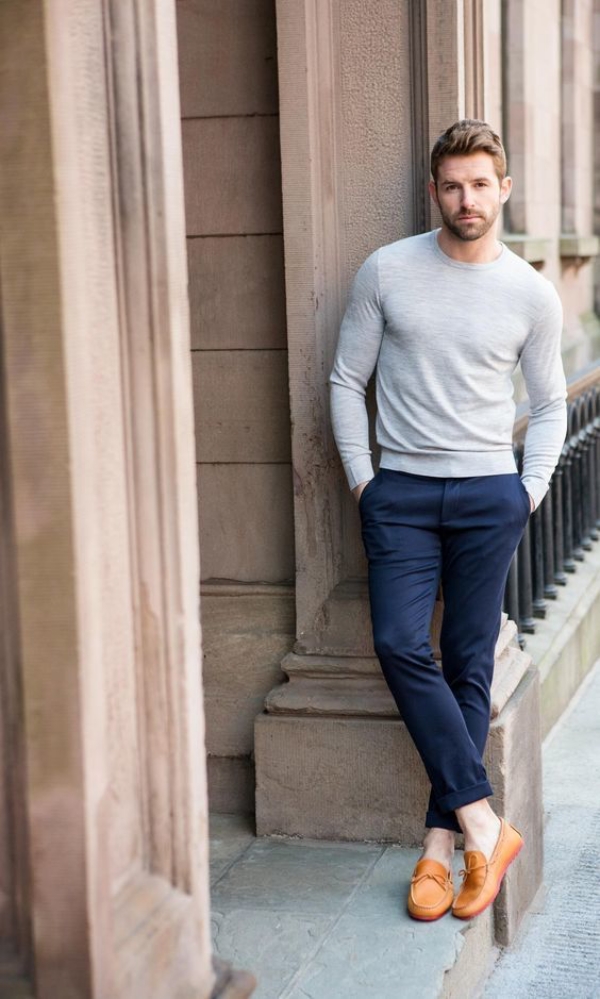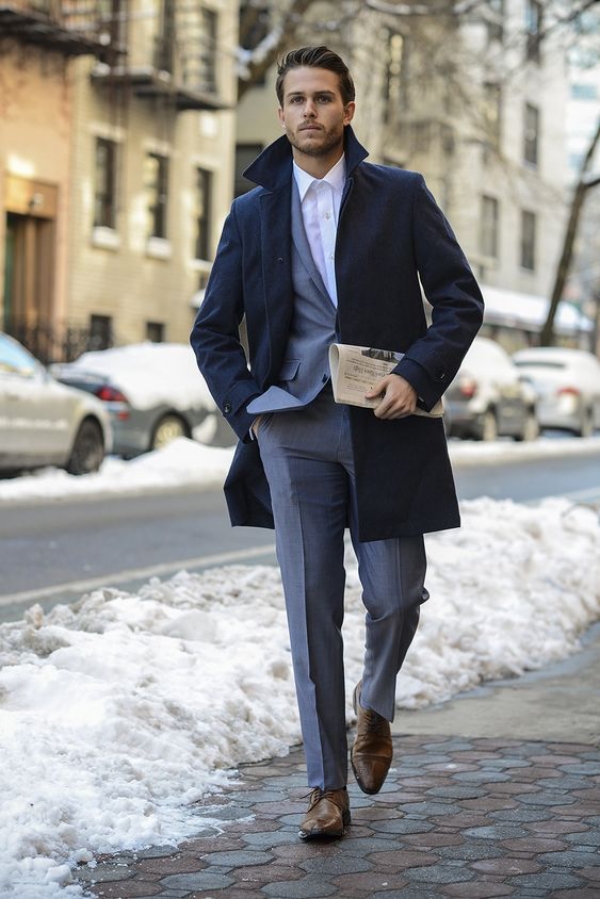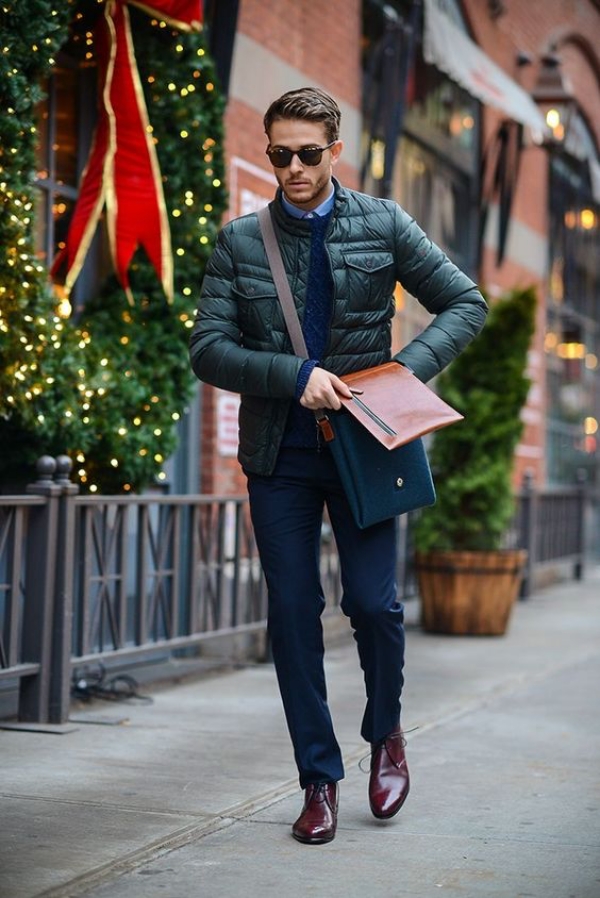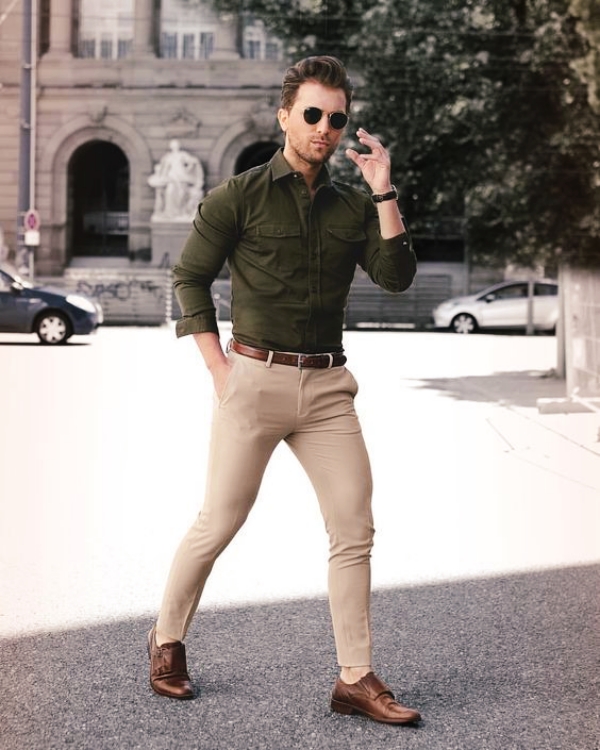 No style is complete without accessories. They make the final look unique. Accessories should be matched with the color of shoes, especially in formal fashion. You can achieve an interesting effect by matching navy blue pants with burgundy Derby shoes and a belt in the same shade. If you like modern trends, you can wear cognac sneakers with white soles. A similar color combination rule applies to bow ties and ties. You should always choose them according to the shade of men's shoes. If you decide on a grey suit, choose brown moccasins and a maroon tie. These colors go together perfectly and create a look straight from the cover of a fashion magazine.