Spring is in the air, and it's time to refresh your wardrobe with some new styles. If you're looking for a fresh and unexpected pairing for the season, consider combining two fashion favorites: backless dresses and bodycon silhouettes. This unlikely duo creates a stunning look that's perfect for anything from date night to a spring wedding.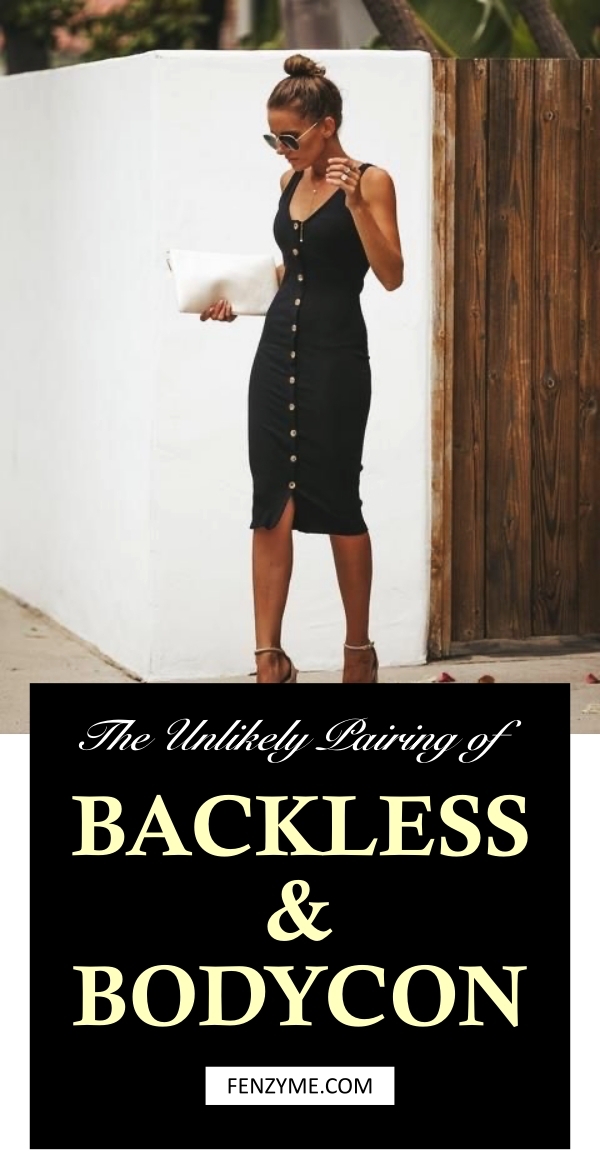 In this blog post, we'll explore why these two styles work so well together, how to style them for any occasion, and what accessories to pair with them. Get ready to turn heads with this unexpected but oh-so-chic combination!
The Bodycon Dress
Bodycon dresses are a must-have fashion for any season. Short for "body-conscious," these form-fitting frocks hug your curves in all the right places, creating an instantly sexy silhouette. Bodycon dresses come in a variety of styles, from long-sleeved to strapless and everything in between.

One of the best things about bodycon dresses is their versatility. They can be dressed up in heels and statement jewelry for a night out in the town, or dressed down in sneakers and a denim jacket for brunch with friends.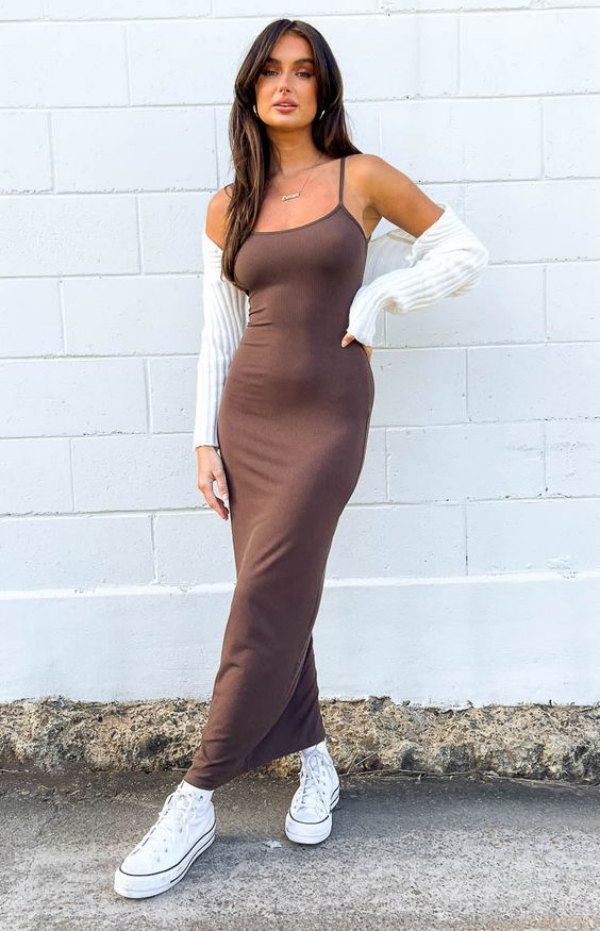 When shopping for a bodycon dress, it's important to find one that fits you just right. Be sure to try on several different sizes and styles to find the one that flatters your figure best.

Whether you're looking to show off your curves or simply want to feel confident and stylish, a bodycon dress is always a good choice!
The Backless Dress
The backless dress is a versatile and daring addition to any wardrobe. This style can range from subtle cutouts to completely open backs, making it perfect for any occasion or personal style.

Backless dresses come in a variety of fabrics, including lace, silk, and cotton. The choice of fabric will impact the overall look of the dress. A delicate lace back adds a touch of femininity to the garment while a sleek silk back creates an edgier vibe.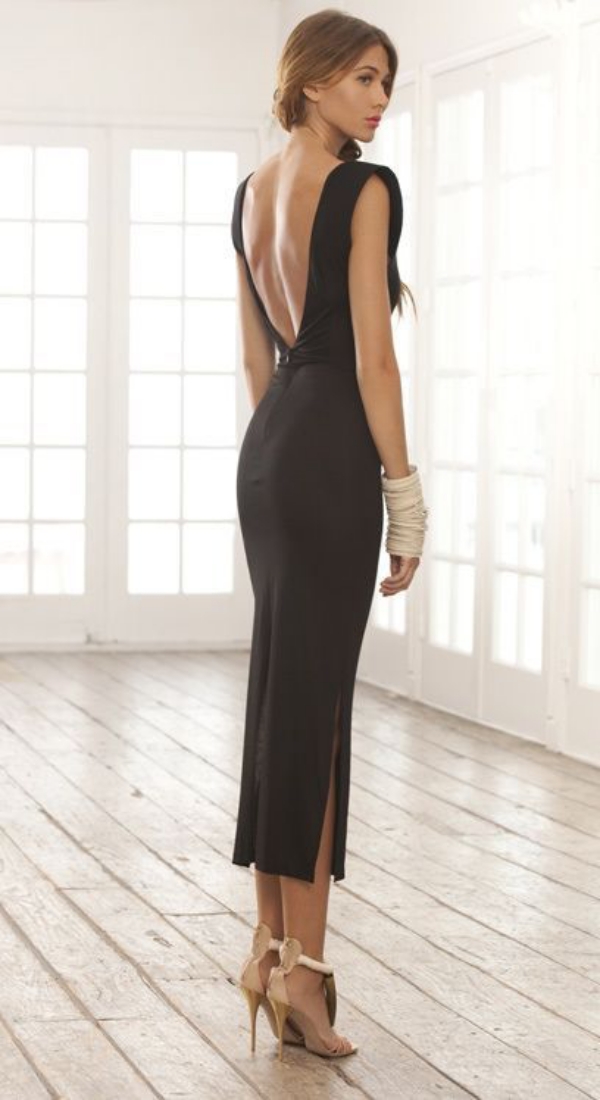 This style typically features clean lines and minimal detailing on the front of the dress to draw attention to the dramatic back. It's important to consider how you'll wear your hair when styling this dress since your hairstyle will be on full display.

The backless dress is ideal for warmer weather since it allows for airflow and breathability. However, with some creative layering techniques such as pairing it with a blazer or leather jacket, this piece can also work well during cooler months.

Owning at least one stunning backless dress is an essential part of every fashionista's wardrobe.
How to Style a Backless Dress with a Bodycon Silhouette
When it comes to styling a backless dress with a bodycon silhouette, there are several options available that can help you create the perfect look for spring. One of the easiest ways to style such a dress is by pairing it with strappy high heels or sandals. Not only do these shoes add height and glamour, but they also draw attention to your legs.

If you're looking for something more casual, consider wearing sneakers or flats instead. This will give your outfit a relaxed vibe while still maintaining the sleek silhouette of the bodycon dress.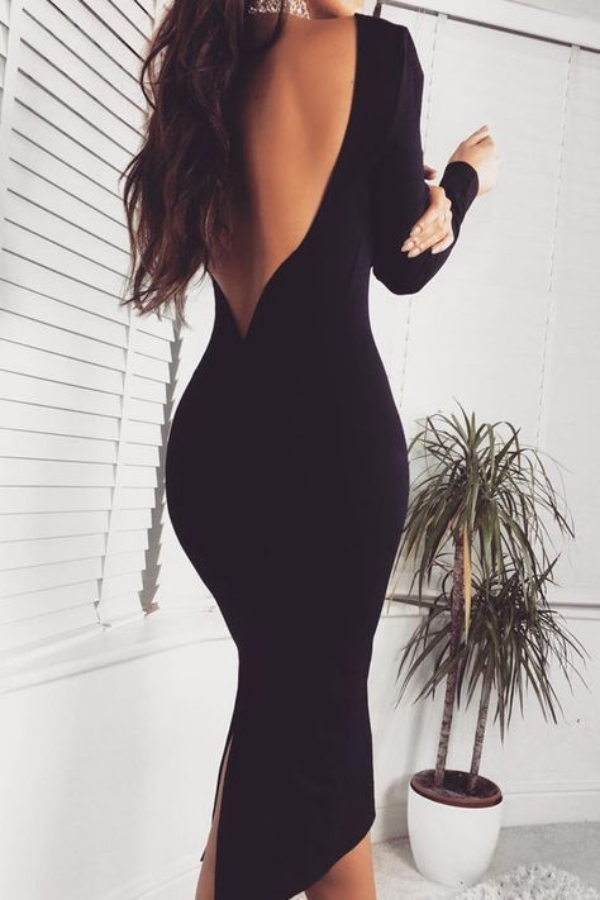 Another way to style this type of dress is by accessorizing wisely. A simple clutch or statement earrings can elevate your entire ensemble without taking away from the beauty of the backless design.

When choosing undergarments, opt for seamless pieces in nude or black tones. These will provide necessary coverage while still allowing you to show off some skin in all its glory.

Ultimately, when styling a backless and bodycon dress combination, it's important to keep things balanced. Don't overload on accessories and choose footwear that complements rather than competes with your outfit – less is often more!
What to Wear with a Backless and Bodycon Dress
When it comes to styling a backless and bodycon dress, the key is to keep it simple. You want the focus to be on the dress itself, without adding too much distraction with accessories or layers.

Firstly, consider wearing nude or clear straps and adhesive bras if you need support but don't want your undergarments peeking out. This will allow you to show off the backless design while still feeling confident and comfortable.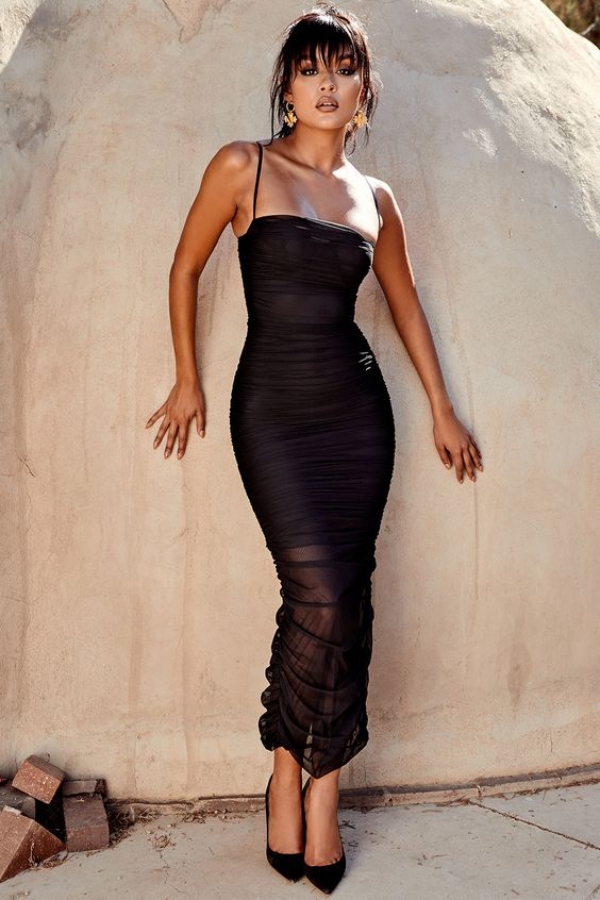 When it comes to footwear options, strappy heels or sandals are a great choice for springtime events. Opt for neutral colors like beige or black that won't take away from the attention of your dress.

As for jewelry, keep it minimal with small stud earrings and perhaps a delicate pendant necklace. Too many accessories can overpower such an eye-catching outfit.

Consider adding a lightweight cardigan or denim jacket in case of cooler temperatures during outdoor events. It also adds another dimension of style when paired correctly!

Remember that less is more when styling this type of dress – let its unique design speak for itself!
Conclusion
To sum it up, the backless and bodycon dress is a fashion-forward combination that adds some daring edge to your wardrobe. It's perfect for those who want to show off their curves in a unique way while still looking stylish.

When styling this trend, make sure to pay attention to accessories and shoes. Keep things simple by opting for minimal jewelry and letting the dress speak for itself. When it comes to footwear, choose something that complements the look without overpowering it.

Adding a backless and bodycon dress to your spring wardrobe is a great way to mix up your fashion game. With its bold silhouette and daring design, you're sure to turn heads wherever you go!