Throughout our lives, we prize and prioritize our personal safety and well-being. This doesn't change for people who have received a dementia diagnosis, and as the disease progresses, a senior's family and their caregiver — if they have one — will assume a protective role.
If your senior friend or family member is living with dementia, you'll no doubt want to get your loved ones the best care possible to ensure their absolute comfort and safety. A caregiver should be compassionate and caring, and make their clients feel safe and at ease, as though a good friend has come to visit.
In addition to the mental comfort and physical safety that a caregiver can provide (helping with Activities of Daily Living, for example), know that there are some assistive technologies that you can easily procure, which may improve your loved one's welfare, too.
Let's explore a few of these tools in a little more detail.
A Smart Home Boosts Comfort and Safety
Smart home technology, like automated thermostats, lights and even locks, can make the environment safer. Taking the homes heat for example, according to a European study, a cool room doesn't only put seniors at risk of hypothermia, but a low thermostat could also increase the risk of a fall for senior women.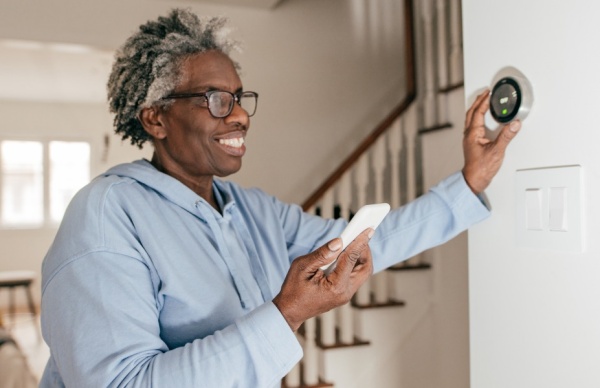 The experiment, which tested 88 women over age 70, found that after just 45 minutes of exposure to a cool room, the participant's muscle responses and walking abilities were hampered.
A smart home empowers remote access to thermostats so family members can maintain temperatures at a pleasant and safe climate.
Using Apps to Keep Up with Appointments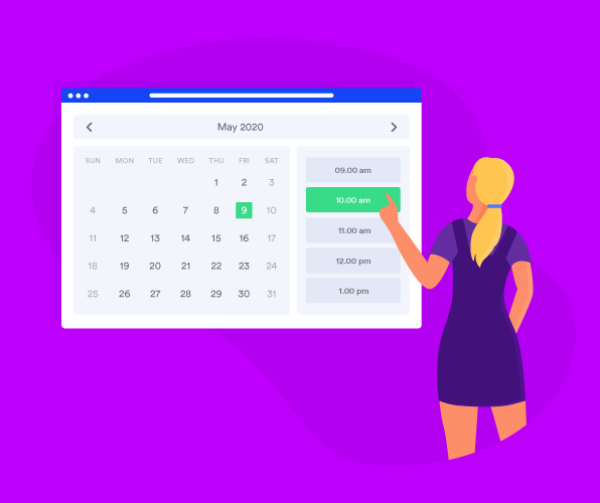 In the early stages of dementia, individuals may experience moments of mental haziness. Using apps or downloading a shared calendar to your loved one's cell phone can help keep them on track and on time for appointments, paying bills and expecting guests.
Online Games Can Help with Mental Acuity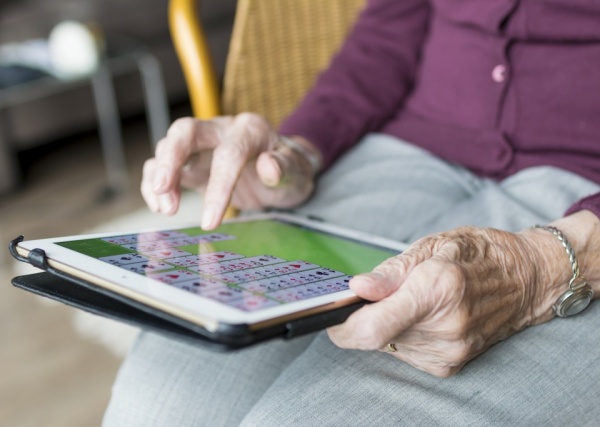 There are libraries full of brain training exercises online. Taking time to play crosswords, online Sudoku, jigsaw puzzles and Wordle can slow the decline of mental abilities.
Wearable Devices Can Raise the Alarm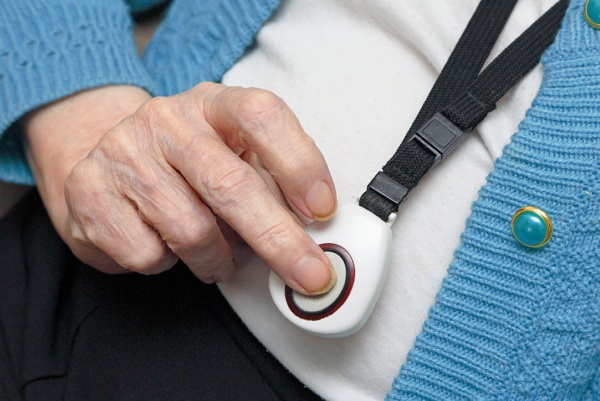 An emergency button worn around a senior's neck can help them raise the alarm, quite literally, if they fall or need help. Wearables like this may even have fall detection which can help monitor the individual's health and safety.
A GPS Tracker in Case of Wandering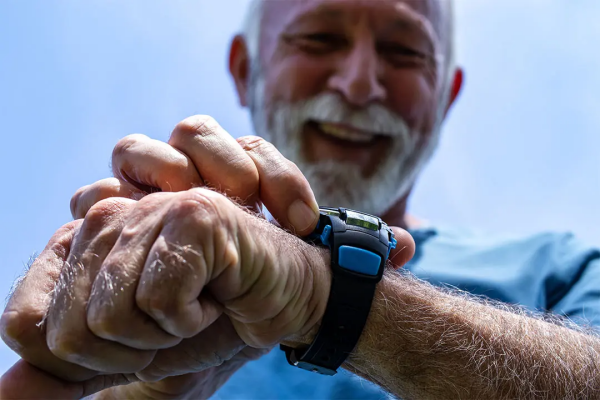 A GPS tracker — a watch, necklace, or phone app — can keep a senior living with dementia safe. Some seniors with dementia may experience wandering, whereby they leave the home alone. Others may become lost or confused when you're out together.
Being able to track their whereabouts, should the worst happen, will allow you to reunite faster.
Monitoring Systems in the Home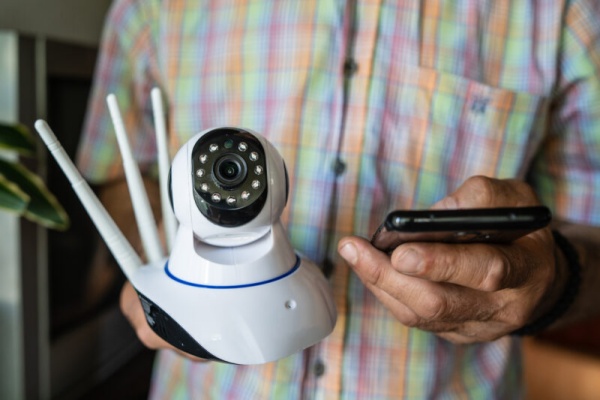 Install monitoring systems around the home, like a sensor that triggers when the front door is opened in the middle of the night and a camera on a front porch, to help keep your loved one safe.
The Takeaway
Like all facets of dementia care, the assistive technologies you choose will depend on the individual and the stage of their disease.
These are just a few examples of how technology can significantly help keep seniors and seniors living with dementia, safe. That said, they're not a replacement in any shape or form for person-centred homecare. Around-the-clock care is undoubtedly the best way to keep a loved one who's living with dementia safe.