Some may find it baffling why country wear is so popular, despite the numerous clothing trends that appear time and again. What's so special that we keep getting back to it? One explanation would be that it was born out of necessity for outdoor workers who were seeking comfort and
protection from the weather.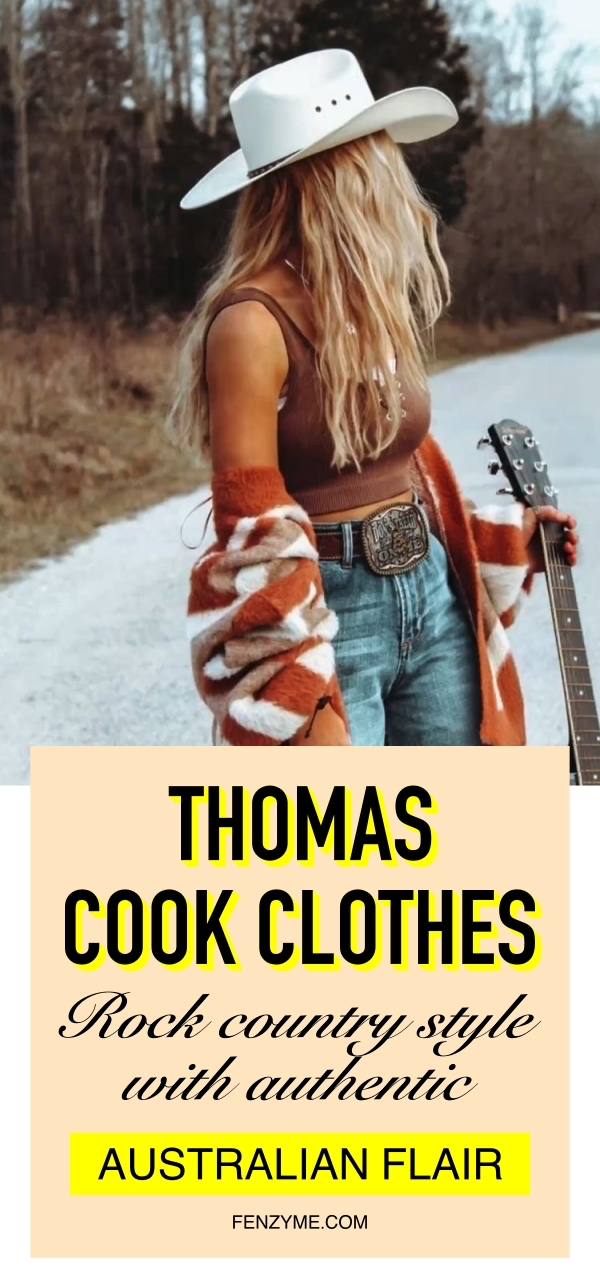 To this day, these two components are crucial for any style, particularly comfort which has become the essence of pandemic and post-pandemic outfits. And then there's the practicality of country wear which is part of its rugged allure. Though there are various brands present on the market, one that has particularly managed to embody this western appeal, ruggedness, comfort, practicality, and protection in a fashionable manner is Thomas Cook.
What's So Special About Thomas Cook?
Updating your wardrobe with western pieces can be a tricky venture especially if this is the first time you're taking such a brave step. However, it's nothing to worry about when you've got this iconic Aussie brand to back you up. Capturing the essence of the outback spirit in an effortless way is perfectly possible with the extensive Thomas Cook clothing range created for modern cowboys and cowgirls.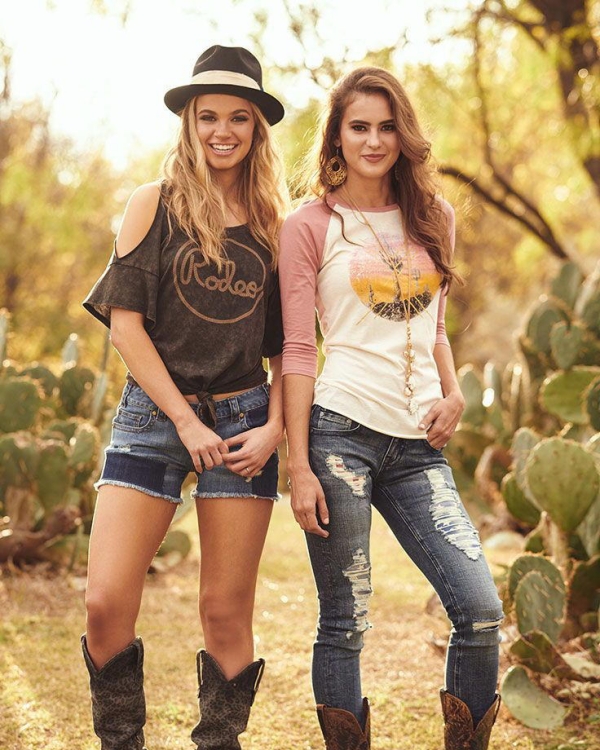 Although primarily designed to cater to the needs of equestrian customers, there's something in it for outback enthusiasts, field workers, and fashion-forward individuals alike when this brand is concerned. So, it doesn't matter if you're browsing through the options of tops and bottoms for your workwear or laid-back ensembles, this brand has plenty to offer.
They have versatile dresses, skirts, jeans, moleskins, khakis, shorts, vests, oilskins, jackets, oilskins, shirts, polos, rugbys, and sweaters, tailored to the highest of Australian standards from durable and comfortable fabrics. This means it's easy to compose your own mix of Thomas Cook clothes pieces for an outback-to-office setup.
How Did Thomas Cook Come to Be?
Although you may think it was the iconic clothing that was at the foundation of the brand, it was actually footwear. As a teenager who had just arrived in Melbourne from Fremantle, trying to make a name for himself in the world of boxing, Thomas Cook's plans took a turn in 1924 when he began making boots. Due to the incredible craftsmanship, and keen interest in implementing innovation, it wasn't long before he established the Thomas Cook Boot and Clothing Company.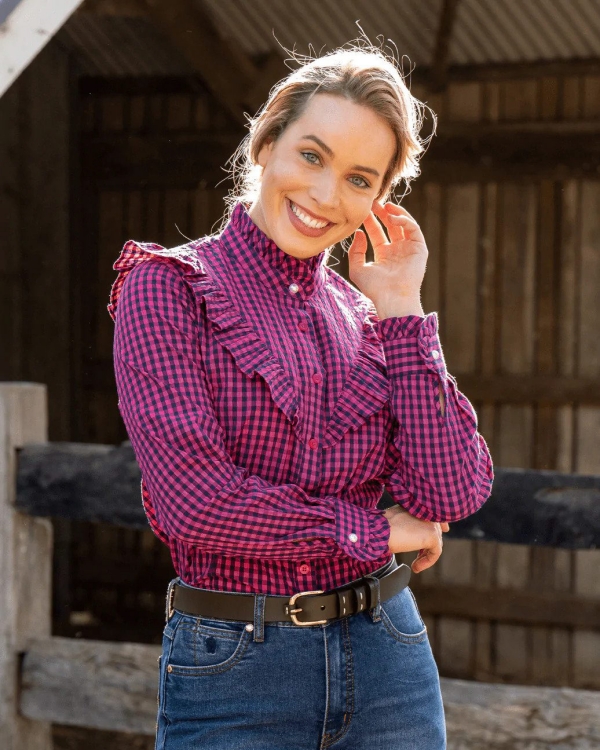 Fast forward to today, the brand is still a success and is synonymous with the genuine Australian lifestyle. Even though the country wear industry is competitive, this brand has managed to stay afloat thanks to the devotion to maintaining the tradition and keeping up with the standards and values established by the founder himself. Not surprisingly, it's a 100% Australian company to this day that's very much a family matter considering Murray Cook, Cook's grandson, is currently in charge.
Times may change, especially in the fashion world, but the brand remains true to its Aussie identity with the legendary stamp of approval. That is, the logo of Cook's signature with the silhouette of the Man From Snowy River still decorating the Thomas Cook clothing, accessories, and footwear.
How to Wear the Country Style with Thomas Cook?
It doesn't matter if you're an urbanite looking for the perfect country combo to tread the city streets with confidence, a ruralite in search of the outfit that would provide protection and durability to withstand the daily wear and tear, or something in between. The Thomas Cook clothing range has it all!
Choose Your 9-to-5 Country Pieces
The brand specialises in clothes that are universal, so when you're looking for options for an office job, or for handling cattle, you can't go wrong with the classic jeans and button-up shirt combination. This is also a functional mix for outdoor enthusiasts who choose country wear for functionality. The top can be one of the iconic plaid Thomas Cook shirts to fully embrace the style, or it could also be denim to match the bottom.
Speaking of which, the boot-cut design is the go-to choice if you want to embody country flair. Comfort is something you won't have to worry about because the brand goes to great lengths to pick the best fabrics that are soft to the skin, lightweight, breathable, and at the same time tough, so natural fibres such as bamboo and cotton are the choices for most of their clothes.
Depending on the exact profession, as well as the weather conditions, you'd also have to think through layering for optimal protection. Casual T-shirts are nice for the summer, but if you don't want to take it so casual, then polo shirts would do. They work as underlayers for the colder days teamed up with flannels and rugbys, whereas for the top layers you could pick light-padded vests or nylon shell with wind and water resistance.
The Dux-Bak range is also here to back you up with warm and heavy-duty items that have all the right properties and features you'd need in outer layer pieces. Wind resistance, metal snaps and convenient pockets are some of them. This explains why this range is suitable for the outback explorers as well.
Select a Few Dressier Country Pieces
Yes, the Thomas Cook line is so versatile, it also doesn't fail to deliver when it comes to this department. Not only does it manage to bridge the gap between rural and urban life, it happens to blur the line between casual and elegant too. Forget what you know about country style from decades past, the modern take on it with this brand offers you the chance to wear comfortable pieces even during special occasions.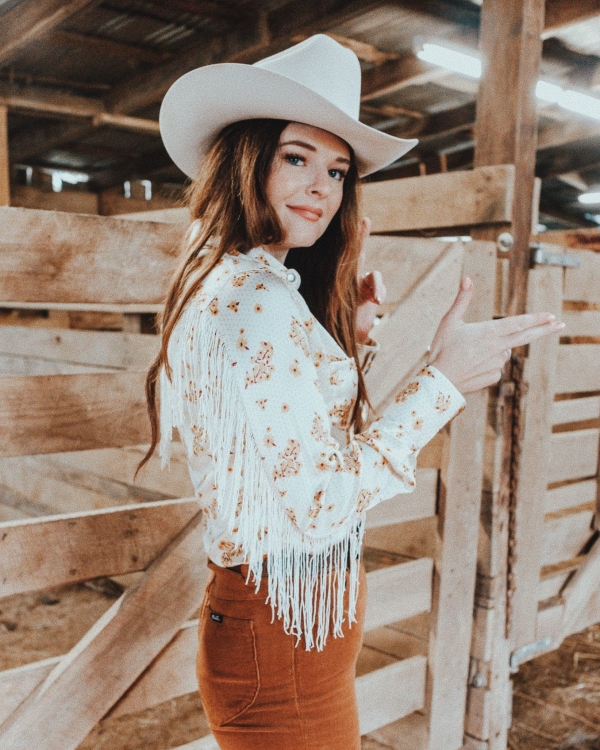 And it won't be at the expense of sophistication! Any dressier event, or a work setting with not that casual of a dress code, would have you choosing some of their elegant dark denim jeans available in an array of models, from the regular fit, to the straight-leg and mid-rise. You'd be amazed at how easy it is to pair them with some of your fashionable blazers and dress shirts.
They too have fancy shirts you might give a try, like the Dixon shirt which is a button-down marked with the smooth and sateen finish. Women have plenty to choose from as well, considering the brand offers flattering shirt dresses with ¾ sleeves and stylish shirts with intricate details for put-together looks.
Round It Up with Footwear and Accessories
Regardless of what the occasion might call for, Thomas Cook doesn't disappoint in terms of footwear and accessories. Whatever you may want to add as a finishing touch for your elaborate country style setup, they've got casual and sophisticated leather boots, hats, hatbands, caps, and belts to cover your needs. Be sure to check out all the options in-store, or online at one of the many reliable retailers.