Your bedroom is the coziest, most intimate room from the house. It's your safe and relaxing haven and should look as such. Most of the times, it doesn't. Your most reliable interior design for the bedroom might look small, crowded and too colored or too boring. It's time to style up your bedroom.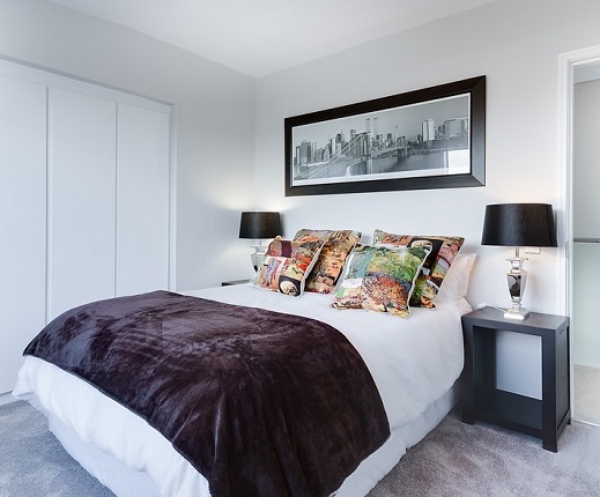 The below tips are useful if you've moved into a new home or plan to equip your already existing bedroom with a fresh vibe. Before we begin, make sure you clean up the bedroom and solve all storage issues. Feel free to declutter and even give away items you no longer use. Once your bedroom space shows its true potential, let's proceed to interior design!
Ways to Make the Most of Your Bedroom in Style
Use Leftovers for a Stylish Décor
While cleaning, you may notice strings and sewing kits you no longer use. Also, you may have some leftover materials or even objects. Turn them into artistic décors by using simple and efficient DIY techniques. It takes an hour and a few tools to craft a DIY dreamcatcher. You can select your own size, design and patterns styles and re-boost your bedroom design.
Too much material? You can design a necklace or earring dreamcatchers and have a collection of romantic and bohemian accessories.
Re-Think Your Walls
The bedroom requires access to natural light and a cozy and intimate feeling. You may prefer bold colors such as blue or green. However, if you have a medium or small bedroom, it might end up looking even smaller. Dark hues are helpful if you want to make a bold statement that creates an encapsulating atmosphere. Also, it requires minimal additional design.
Soothing and subtle colors can create a larger bedroom feeling and enhance the comfort of your room. So, find a favorite shade and its corresponding gentle version. Green and blue send make a calming design, while warm hues increase coziness.
Ensure Light and Ventilation
By far, the key elements of design are natural light and air ventilation. Don't let any large furniture stand in the way that connects your window to the door. Also, let the natural light touch most of your room as you'll benefit from lighting in the long run. You will need additional light at night time. Find bulbs with warm light, but make sure their power is enough to also be helpful.
However, you also need to dress your windows for intimacy. By choosing the right draperies, you can add color and softness to a plain bedroom. Focus on texture and choose opaque blinds which can help you sleep more in late mornings, according to a study.
Focus on a Single Point
The bed is the essence of your relaxation haven. It's the focal point that catches the eye and sends the key message of the room: it helps you sleep. By placing the focus on the furniture or another spot in the bedroom, you will just turn it into a multi-purpose space.
You don't need to add a large number of intense colors to the bed. Keep it minimal with warm subtle shades and use only quality materials for your linens. You can amplify the focal point by arranging bold pillows when making the bed.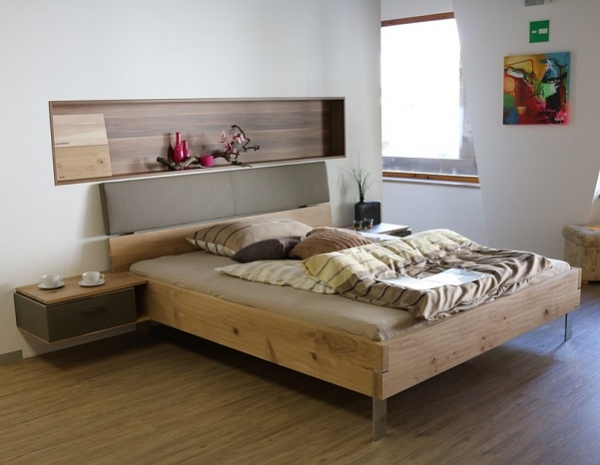 Scale Elements
Remember that all elements of your bedroom communicate visually. If you have a king-sized bed, you can choose a large or tall reading lamp, even if it has a minimal or eclectic design. However, a tiny one-person bed requires a small lamp. Expand these proportions to all the furniture pieces from your bedroom. Otherwise, the element will look differently and feel as if one of them is extra in the room.
Measure the space in detail and choose tall and slim furniture, instead of heavy and large one. The only exception is made of large bedrooms that can even look good with large chairs. Also, if you place the bed near the window, it will also be coherent with the other elements from the room and you create more space.
Consider a Rug
The rug is rather practical than placed in your bedroom for styling purposes. The rug is healthy, as it allows you to step out of the bed and walk on a warm surface until you reach your flip-flops. The ideal rug should cover an area of 4 feet (1.22 meters) per 6 feet (1.83 meters) surrounding your bed.
Find a creamy or beige rug to create a light effect on the floor. Don't make a visual show out of your rug, unless you want to use subtle colors on room furniture and send attention to the floor.
Assign New Roles
You may have a small bookshelf that is no longer useful. You can clean it and consider placing it in your bedroom. Try to experiment and turn it into a support for your magazines, jewelry or just one book that you read now. If possible, even think of a different position for the bookshelf.
When expanding your design ideas to other elements as per the above, you gain new perspectives on objects. Also, you make new use of old space.
Set Your Private Space
We all need a private place to relax in the bedroom without touching the bed itself. This can be your reading, writing, or drawing spot. You can even use it just to scroll through your social media network. The easiest way to use it at the maximum is to place an old chair there or a colorful bean bag.
Think of an intense color for your private spot and find usage purposes for it throughout the day. The chair can store pillows or your pajamas. However, it will be most useful when it's there to help you relax.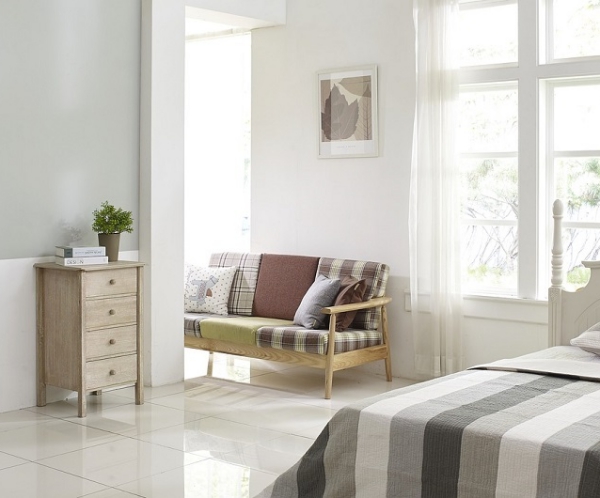 How about a Tall Room?
Tall curtains and dressers save more space than you can imagine. By hanging blinds or draperies closer to the ceiling, your look will have a taller air and even more intimacy. A small bedroom will get a romantic feeling just by having tall furniture and accessories.
The design of your curtains will be more visible and cover unused and unexplored space for your bedroom.
Connect Elements
You have furniture, accessories, pillows, curtains, storage room for clothing and shoes. Now you need to connect them. Find similar shades and resembling textures to define your style. Fluffy beige pillows work with a light-colored wooden box.
Then, add further accessories that take the bedroom into a design direction – romantic, modern, traditional, bohemian, modern or others.
Setting Up
The style is about creativity and proportions. However, you will need to use discipline to maintain it. Don't compromise on bedroom design, to keep your motivation when cleaning.
Hopefully, It's quite beneficial to go for Additional Reading regarding the tools you bedroom should equipped with.
You can take discipline even further and keep smartphones, laptops, tablets, TV and all devices away from your most intimate room. Once all the above is completed, admire your bedroom!