Toe nails are something you can show off no matter what the season is. Whether it is comfortable sandals or peep-toe high heels, your toes would look glamorous if they have cute toe nail designs. There are a variety of different designs and ideas you can look up for your toenails. With the rising number of fashion trends, it would be difficult for you to choose which design would look good on your toenails.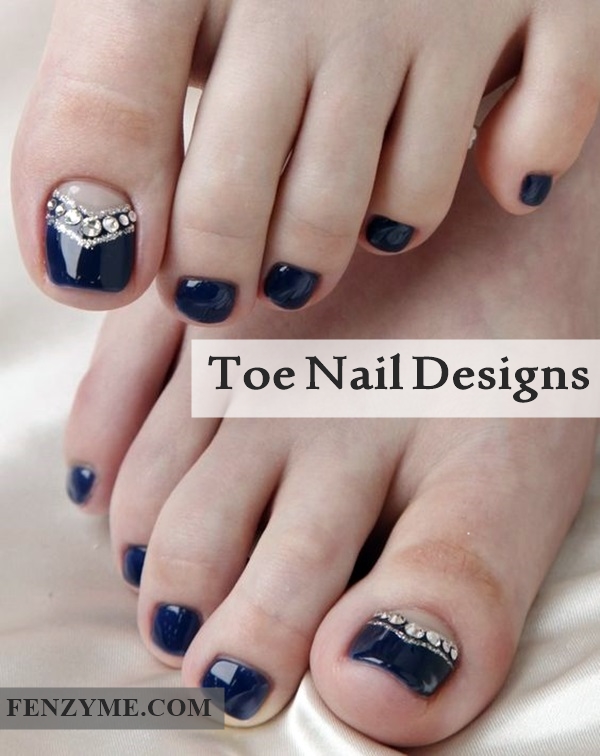 To help you decide and make your task easier, we are here with some amazing toe nail designs that you can paint them with. They look cute and are a sure shot way to impress whoever takes a glance at your toes. Easter is here again, this year young girls and ladies will going to rock the festival by painting their nails beautifully with Easter nails art designs.
Toe Nail designs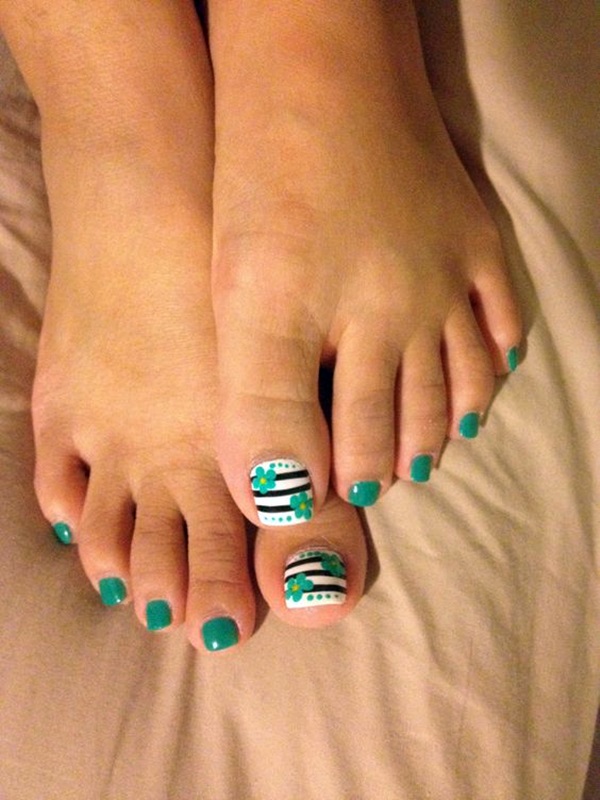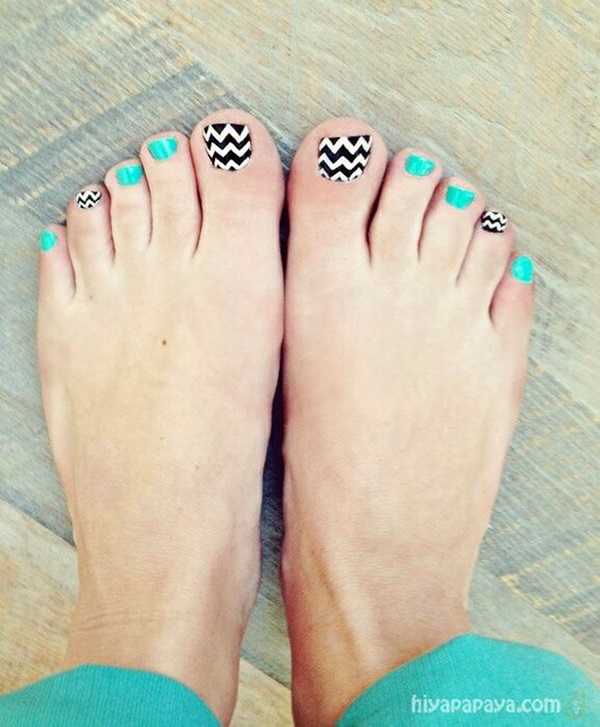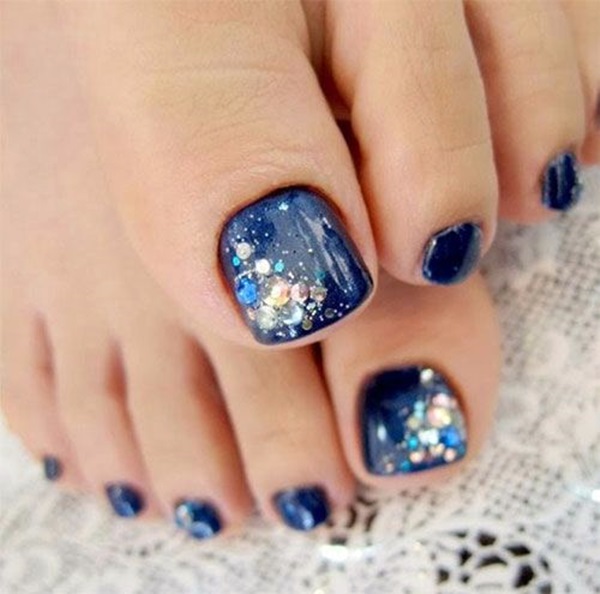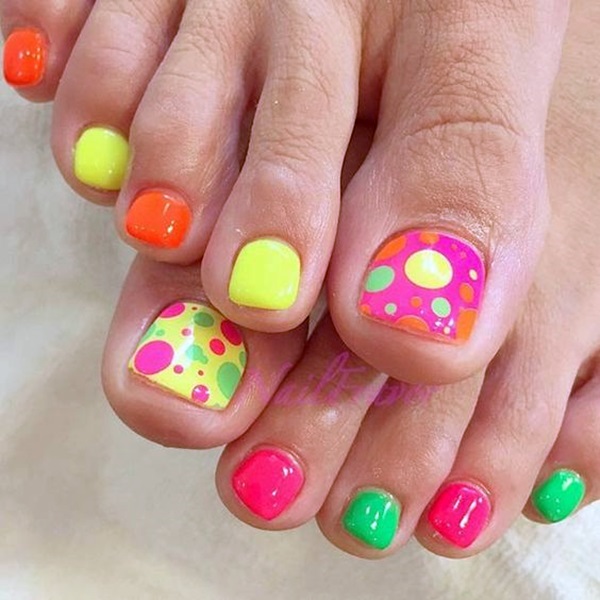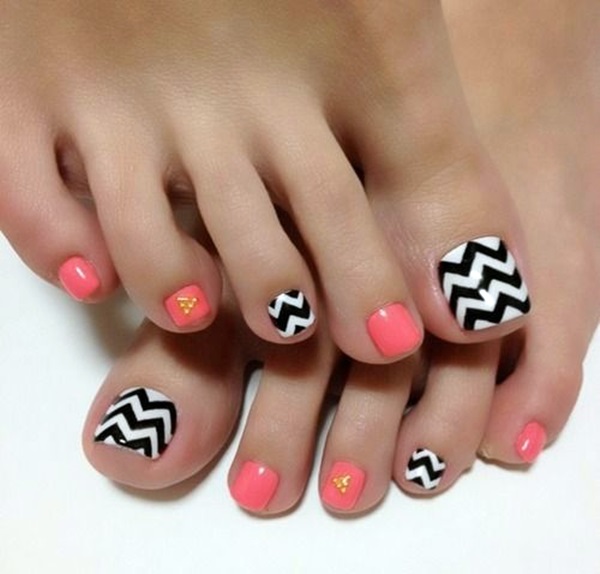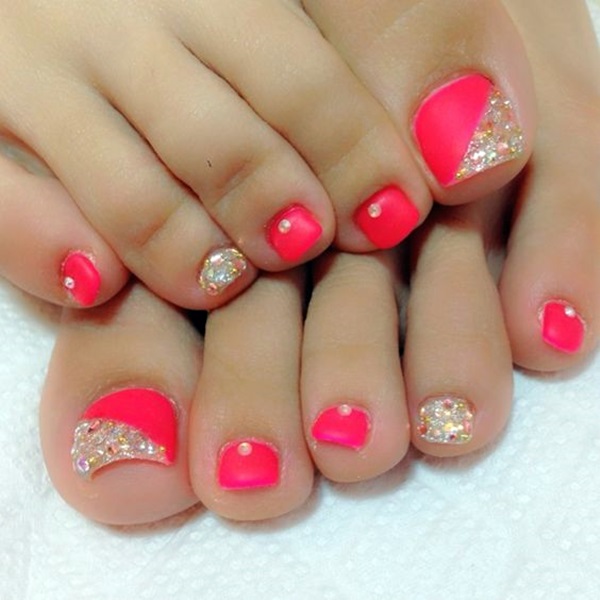 Geometric toe nail designs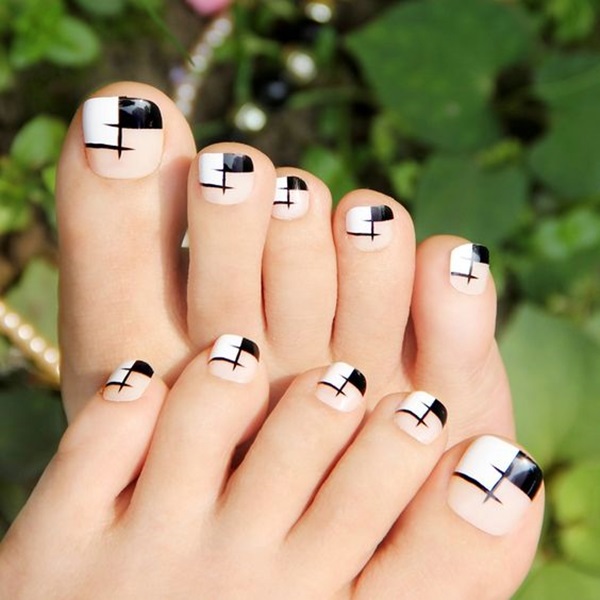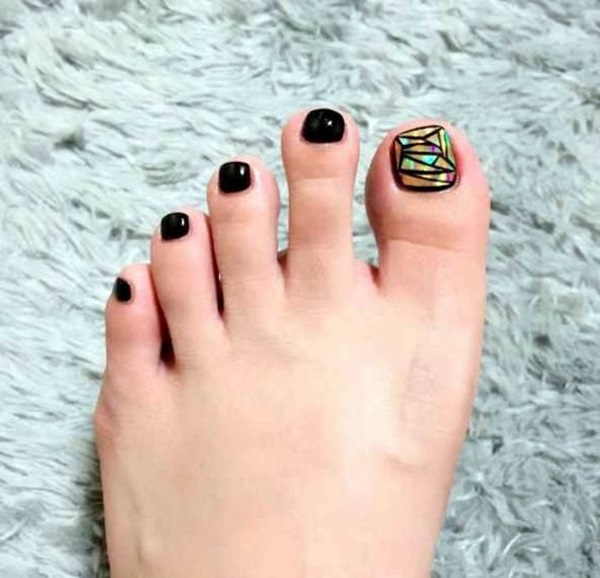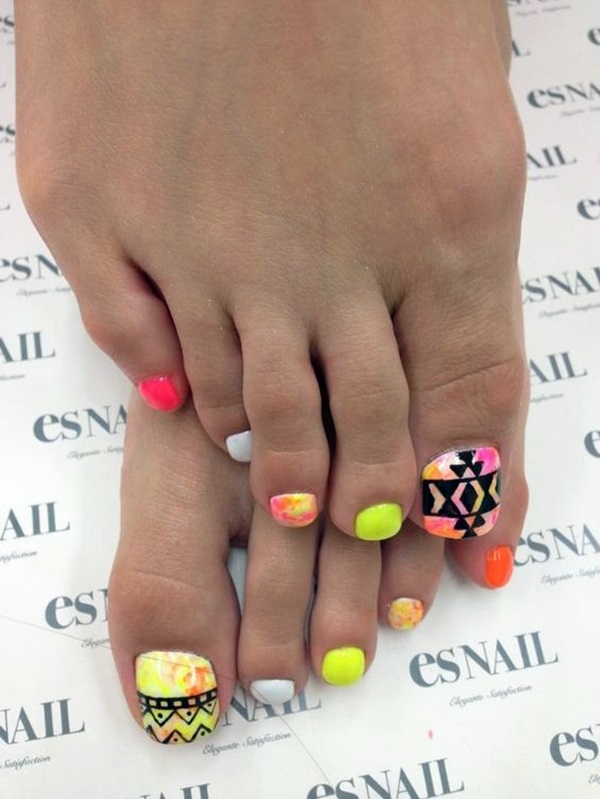 There are endless geometric figures you can get on your toenails. Vertical lines, chevron patterns, tribal motifs are among various others. You can get these geometric designs with the help of a brush at your home to get your desired width. It looks great when you have light base color and on top of it, you can make geometrical designs of dark or bold colors that would complement the base color. But if you are looking for a summer pattern, you can surely go with light base and geometrical shapes so that it looks more decent.
Flower nail designs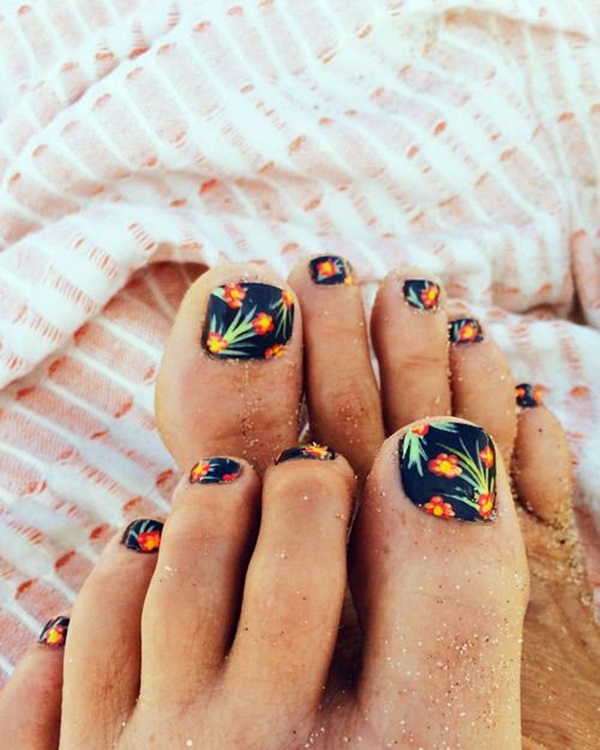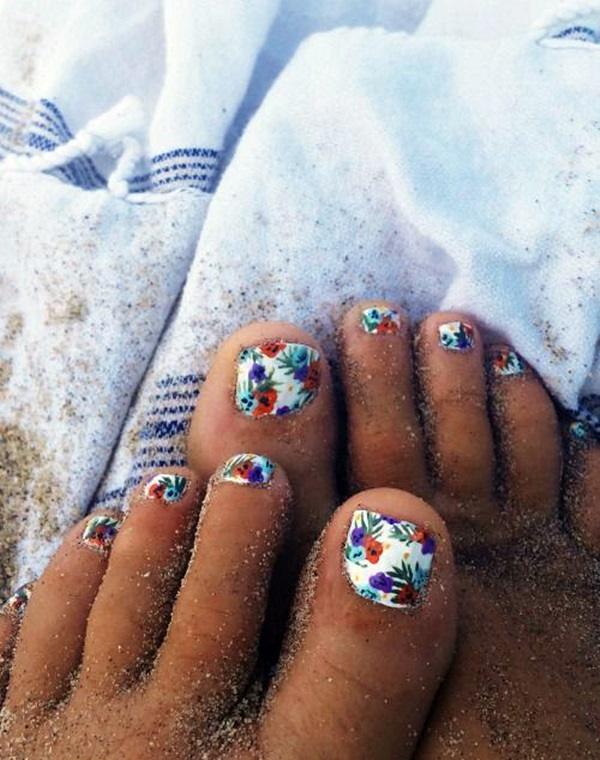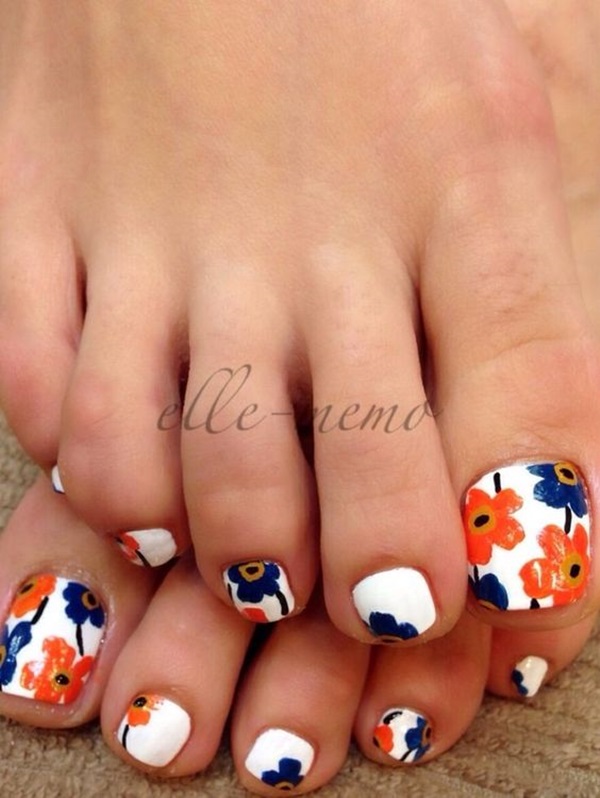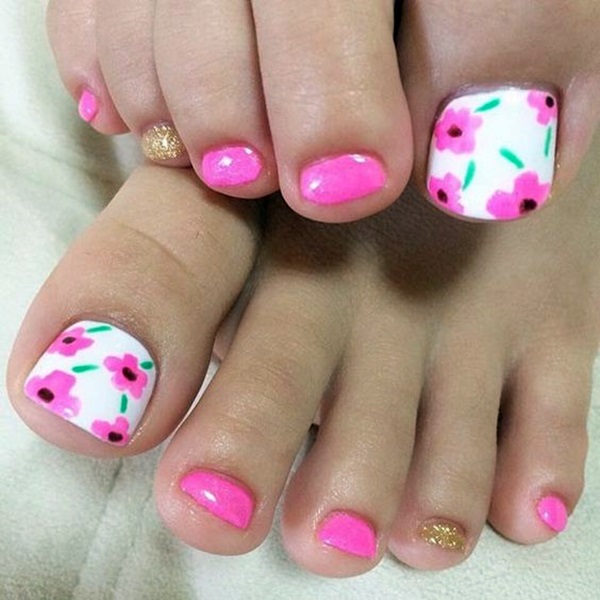 Flowers are one of the most attractive and good looking arts you can have on your toenails. You can either paste a sticker on your nails or you can create the flower yourself. It looks pretty feminine and also gives a nice and cool summer look. You can create it easily in detail with your normal nail polish brush and a pointed needle. Making flowers is easy and you can do it using various colors to ensure that it looks exactly how you want it to. Gone are those days of boring nail paints, now sparkle nails design are shinning like stars everywhere and spreading their magic.