Yeah! It's summertime! And do you know what it means? It means it time to go and enjoy at the beach! We have been longing for this season for so long and now that it is here, there is a big fuss! The fuss is about what to wear at the beach to look cool and sexy. Well, as you have us here, you don't need to worry about that! Why? Because we have the latest and Trending Summer Beach Outfits that are Cool AF! And we mean that by each letter. Moreover, being your style guru, we have the styling guide to what to pair up with these outfits! So are you excited to know what we have in here for you? Well, then let's jump down to the topic without further delays!

Trending Summer Beach Outfits that are Cool AF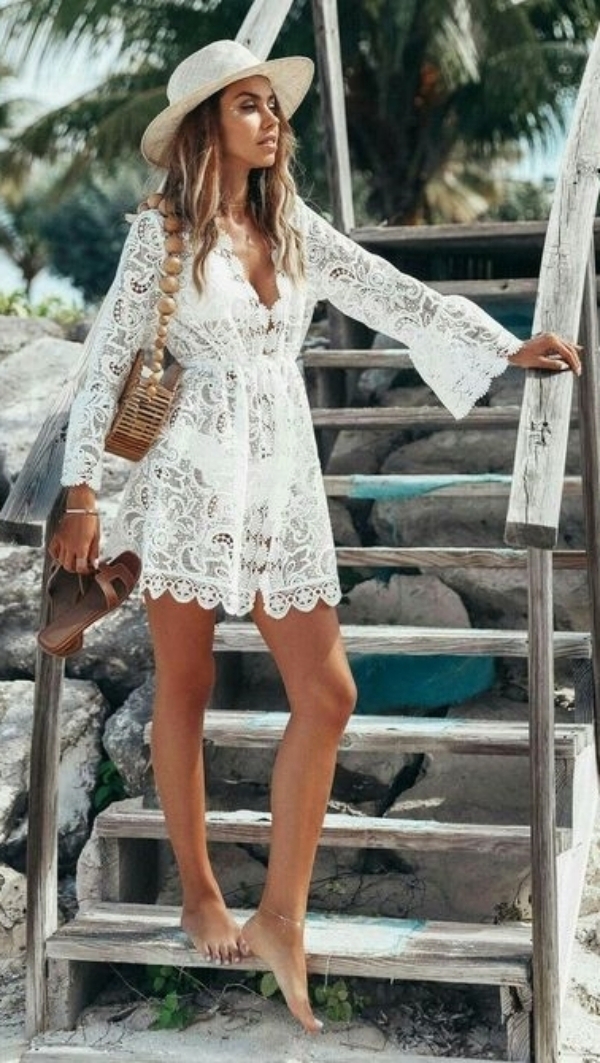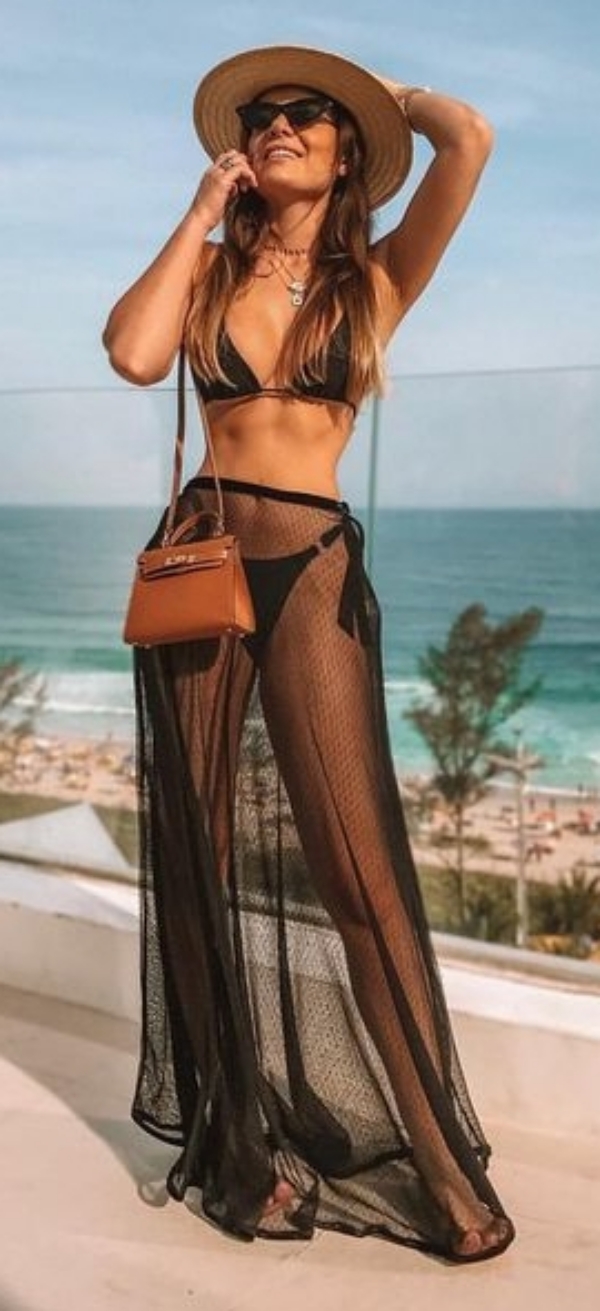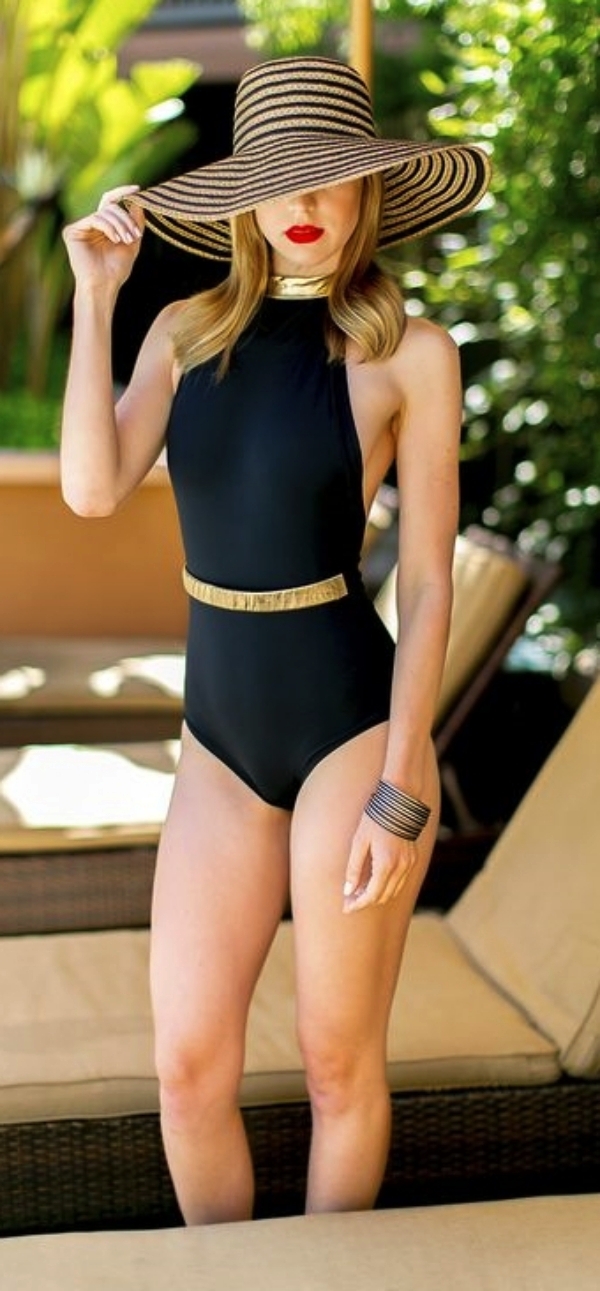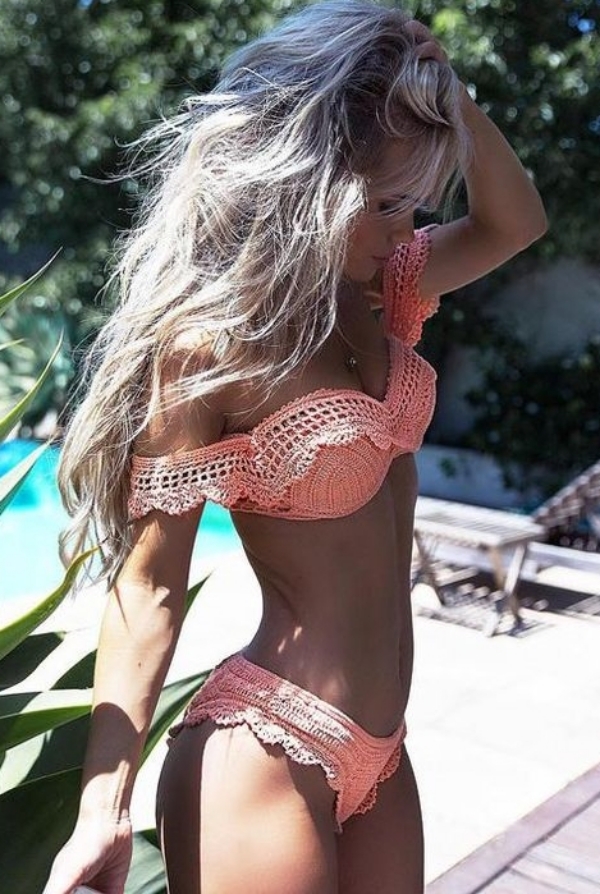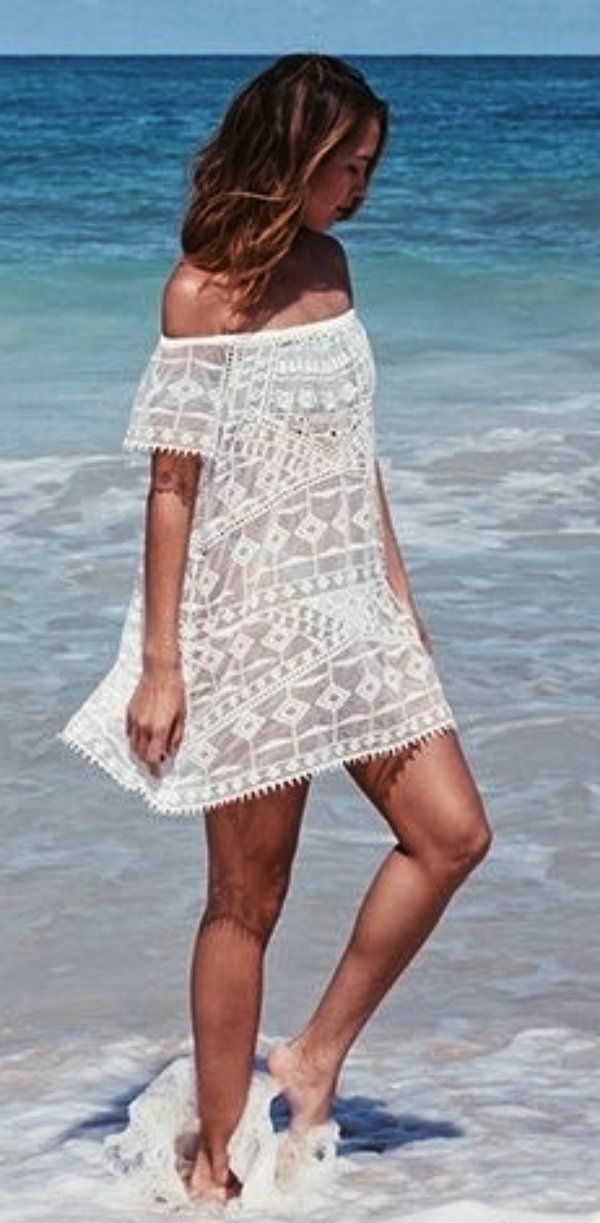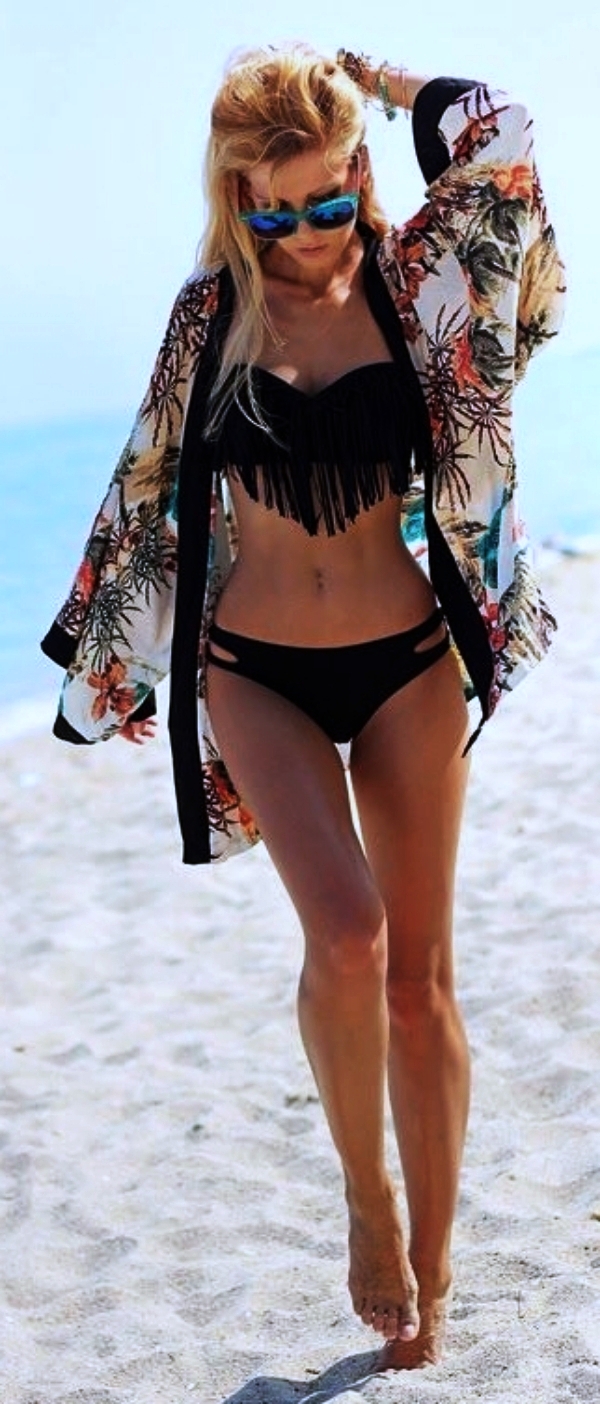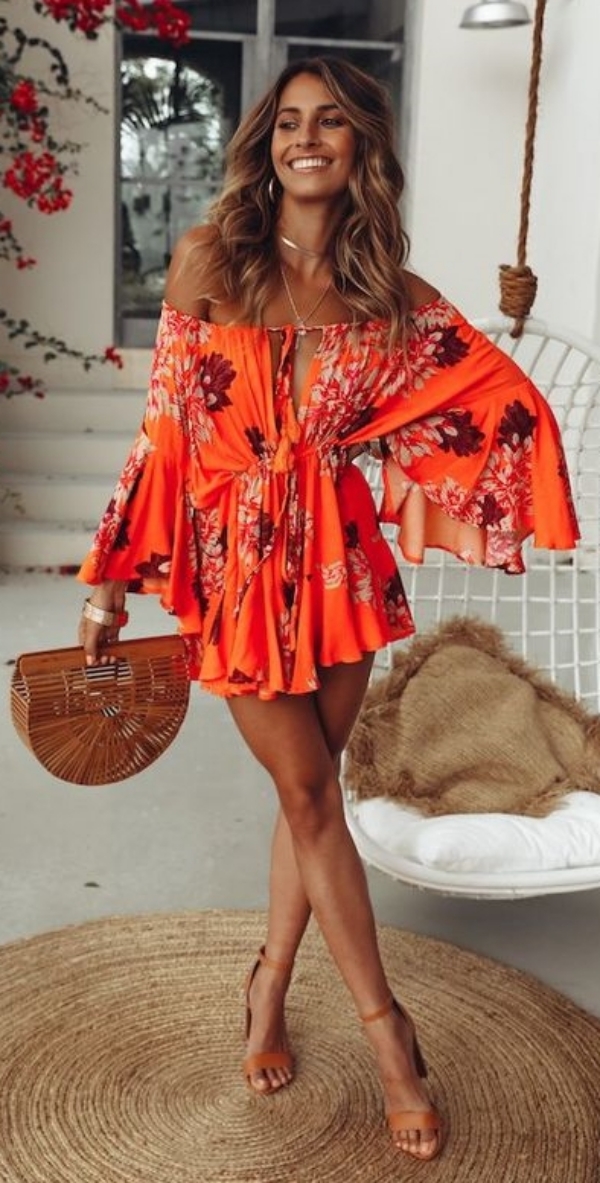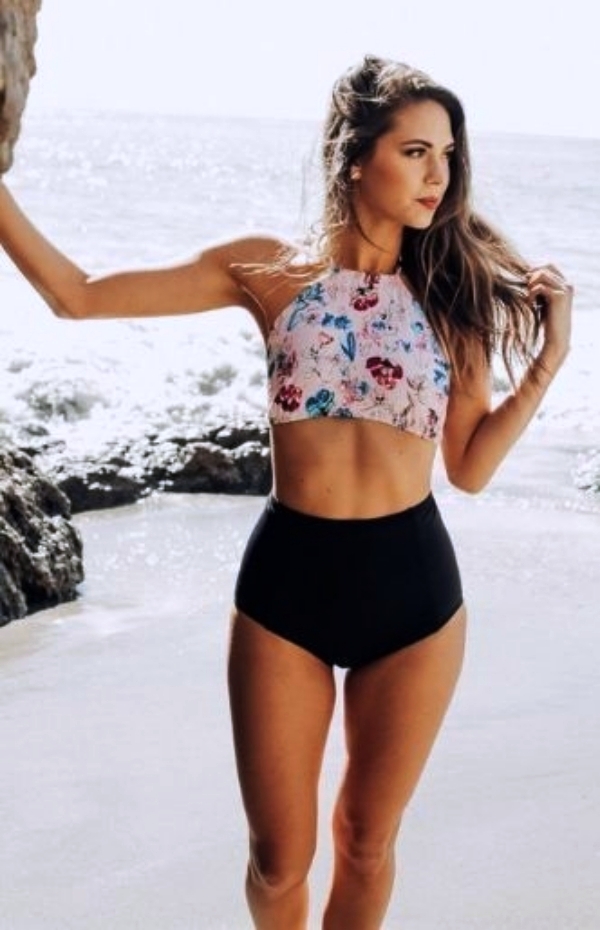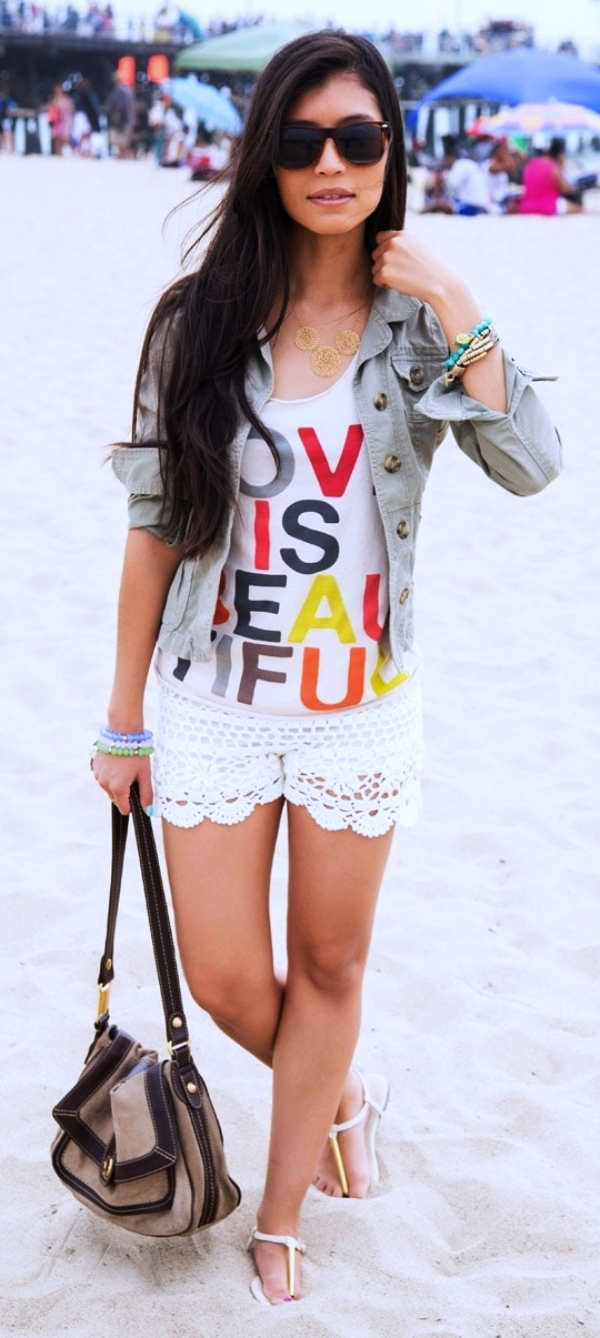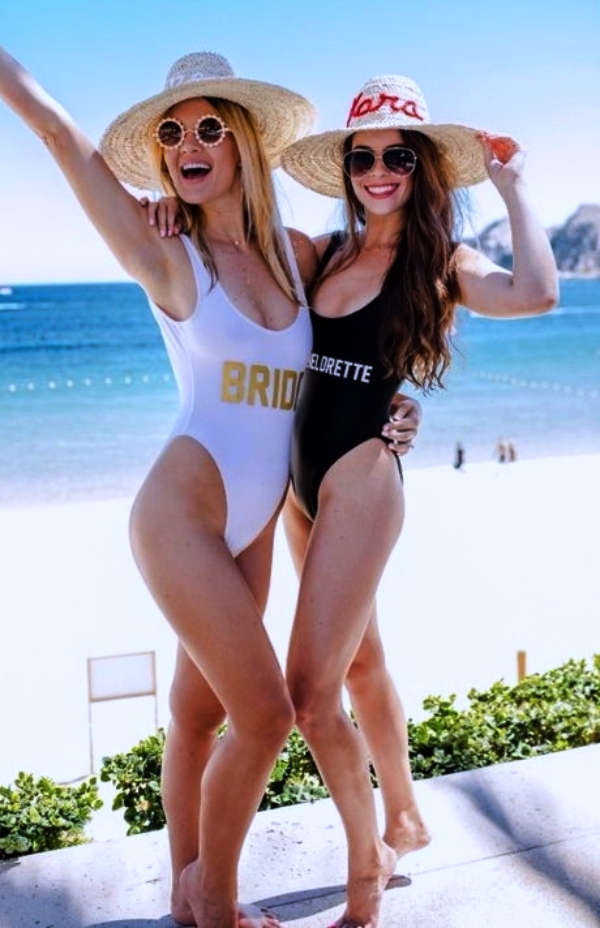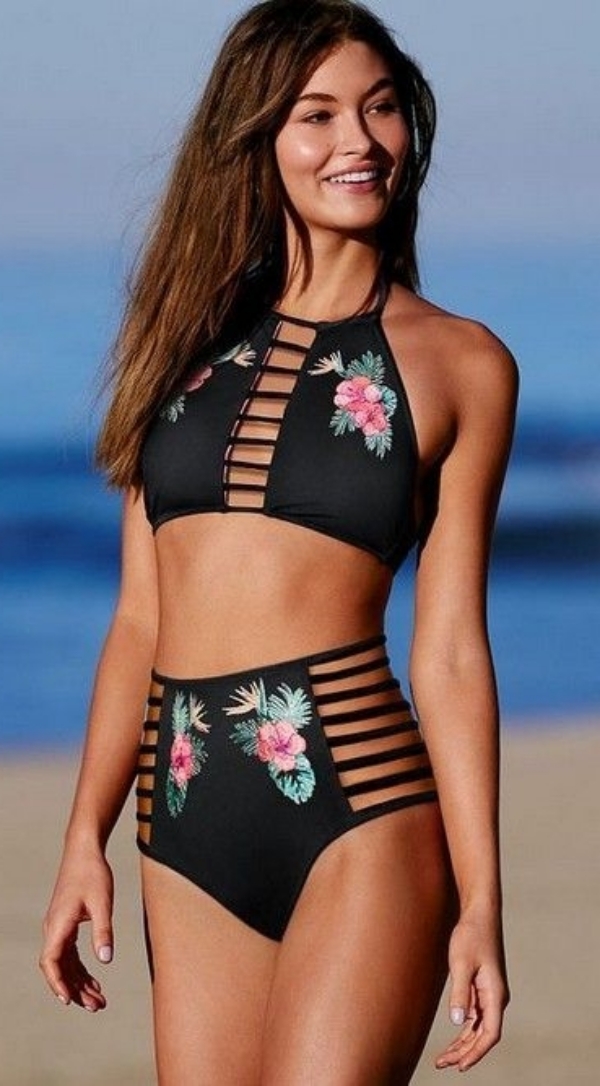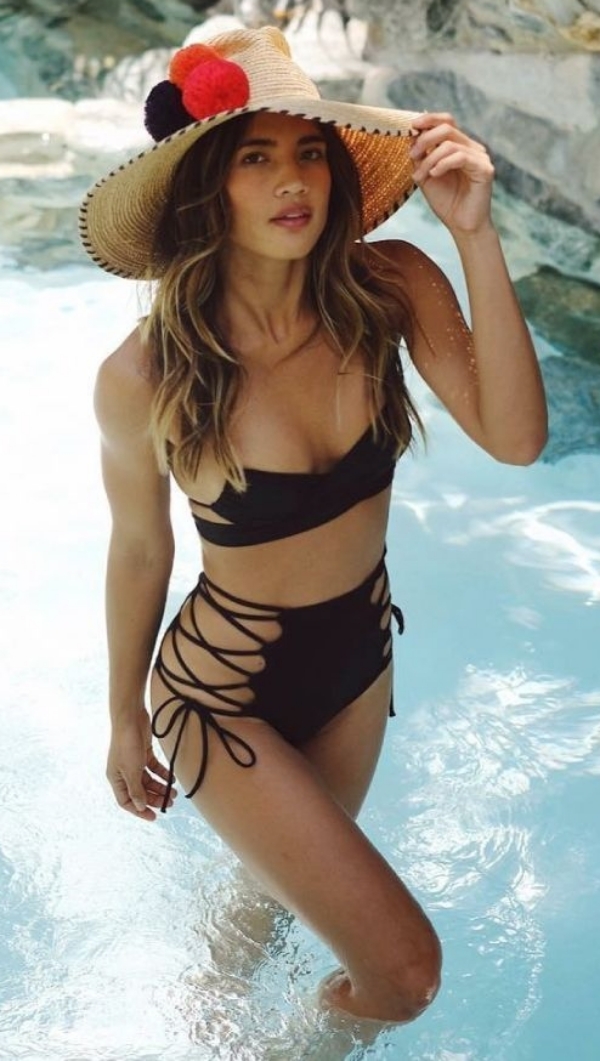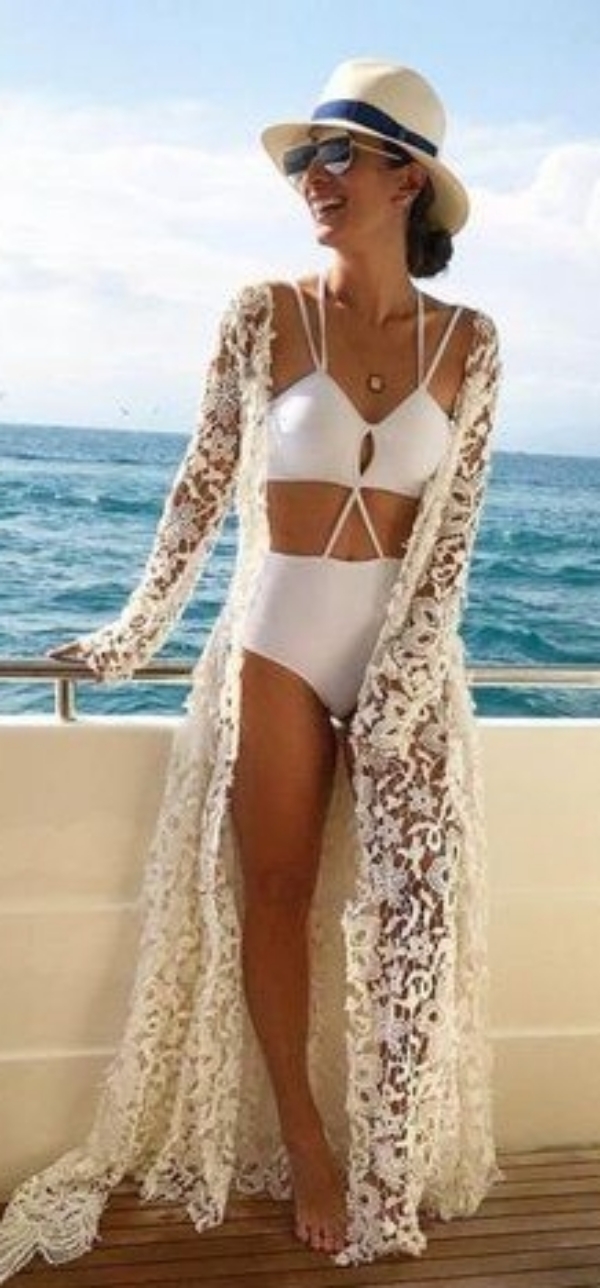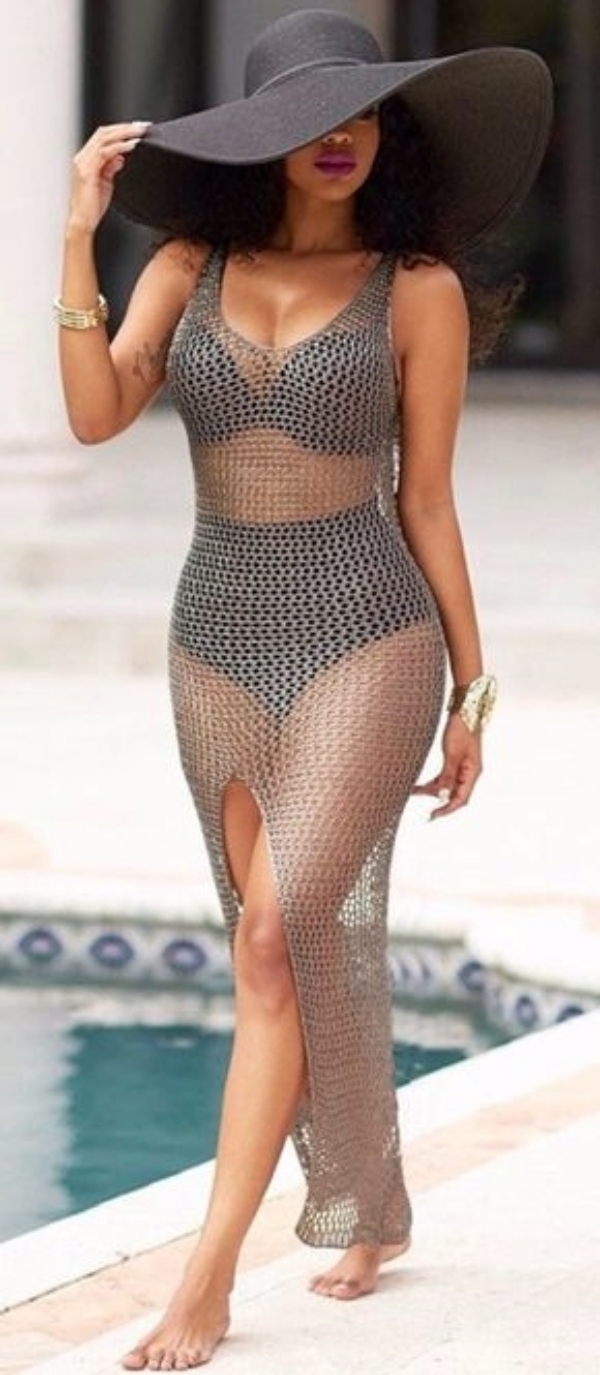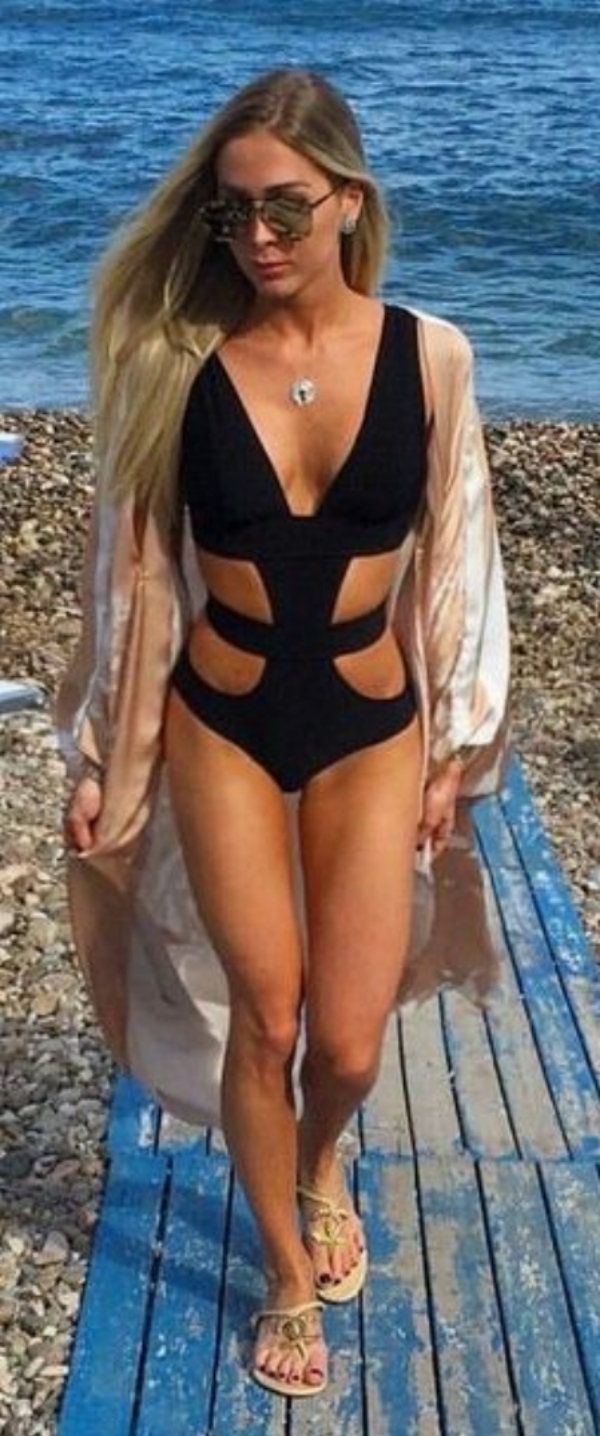 Thigh Slit Skirt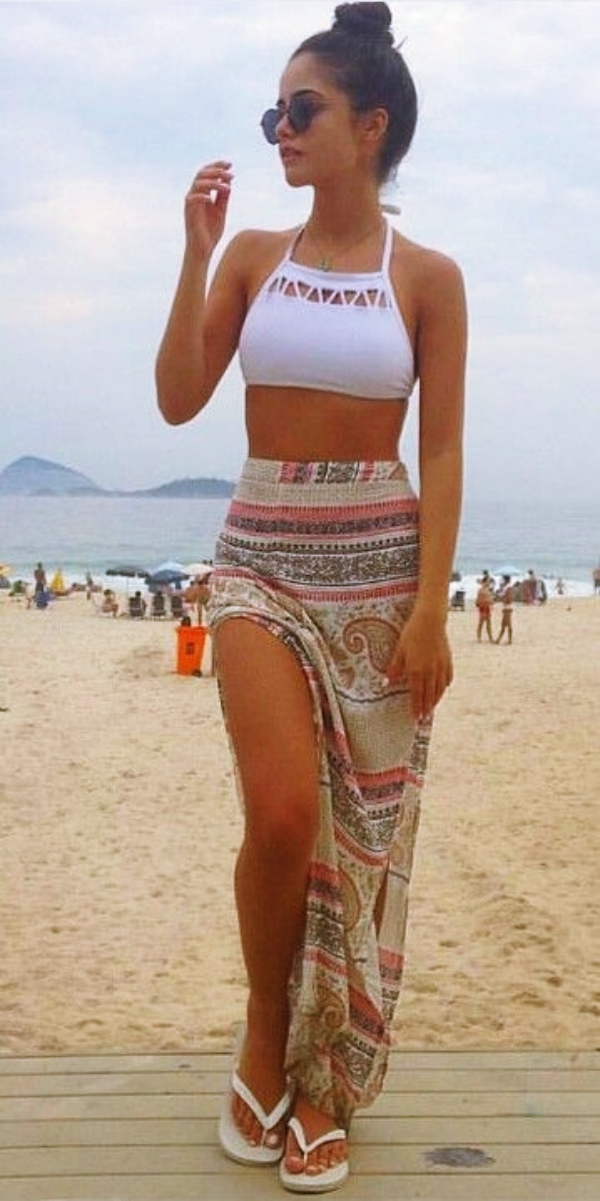 A great combo of sexiness with elegance, this outfit will bring out the boho chic in you that wants to scream out loud! Wear a white halter neck top with this skirt and tie your hair in a messy bun. Grab a pair of round frame sunglasses and opt for white flip-flops.
Long Skirt For A Sexy Look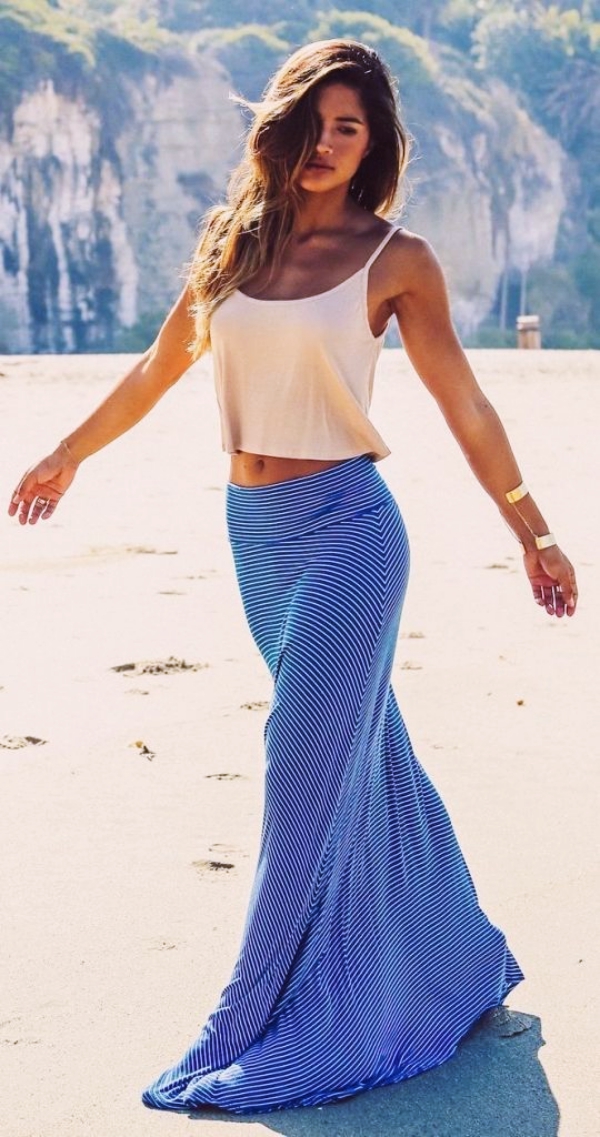 Another great option in the skirts is the long skirt. Opt for a printed skirt with a cute top to go with it. Wear your hair open in messy waves. Wear flip-flops with this as well and match your earing with the color of your skirt. With this, here are Cute Summer Outfits to Copy ASAP!
Cute Flower Print Shorts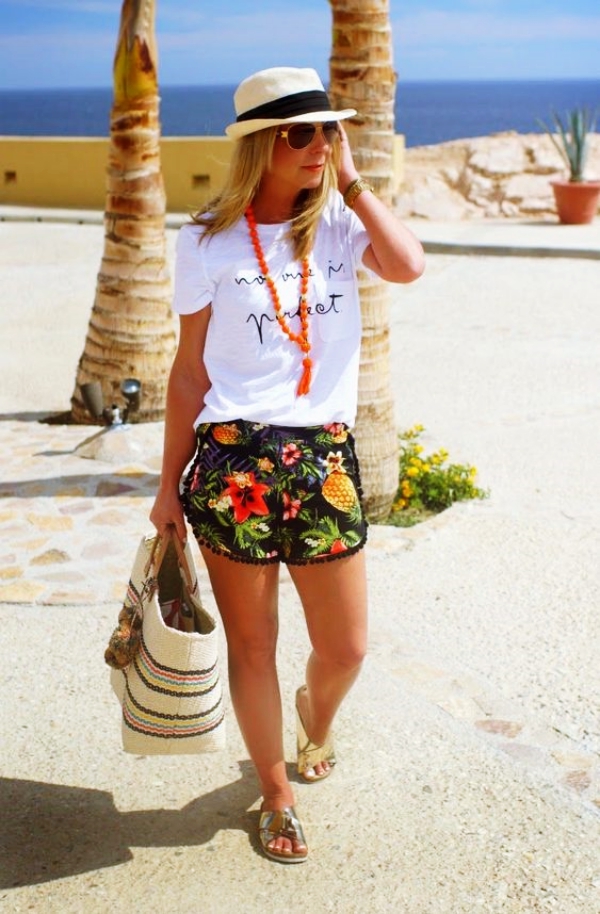 Printed shorts as a cool way hang out at the beach! You can wear it with a white tee shirt with it and carry it a bag with it. Then leave your hair open and wear a hat with it. Wear a pair of sunglasses pair it with transparent sandals. Along with this outfit, we have some awesome Casual Summer Work Outfits for Professionals that you may want to try for your office wear.
Paper Bag Shorts To Rescue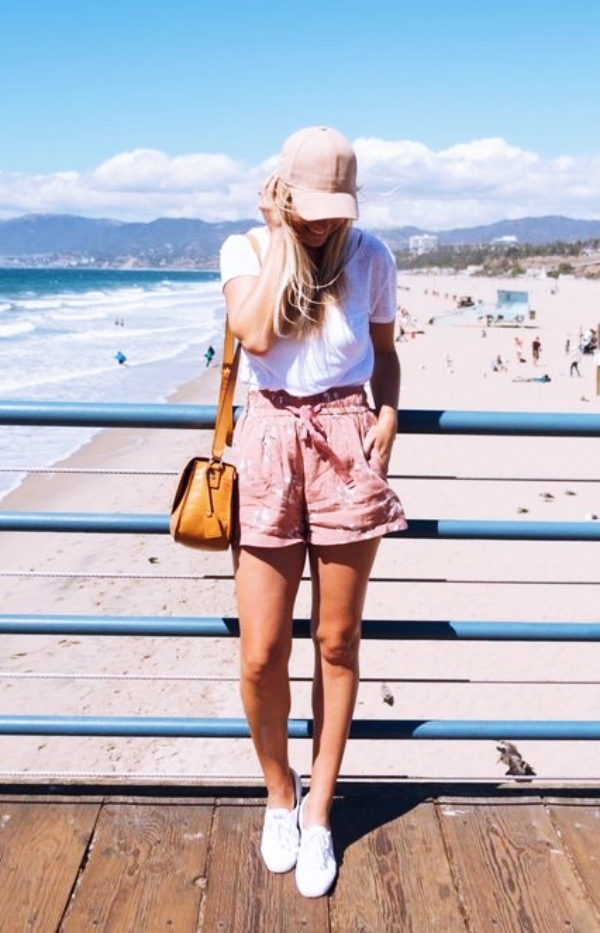 A pair of pink shorts with a pink cap and a white t-shirt looks fabulous on a day out at the beach! Pair it with white sneakers and carry a caramel side bag with it. This will make a cute look that will feel comfortable as well.
Vertical Stripe Dress To Look Long And Sexy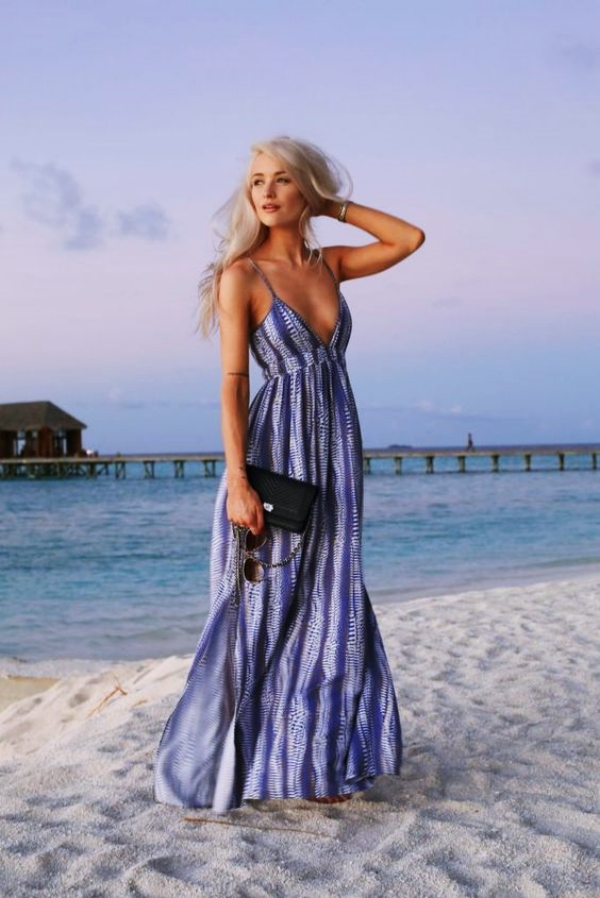 Beautiful long dresses with vertical stripes make you look longer! Carry a black clutch with it and wear your hair open. Wear a cute bracelet to go with and complete your look with a subtle makeup look. And here are Trendy Summer Outfits Ideas for Teen Girls to Try.
Boho Net Style Top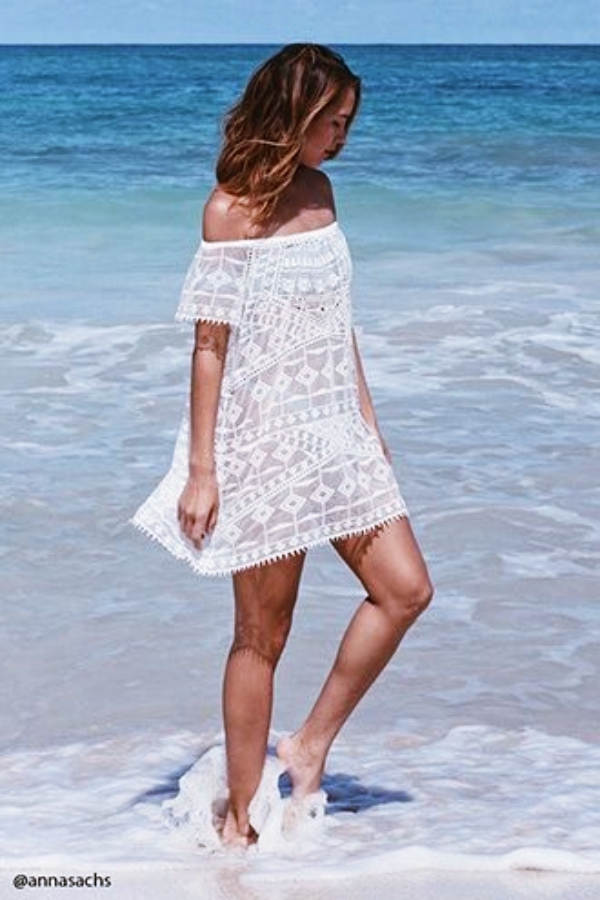 Bikinis are the beach essentials, as you will be splashing your way into the waves. However, to have a boho look you can wear a netted top on it! Keep the look simple with just light earrings that match with your top or bikini that's it!
Also Read: Absolutely Sexy Swimsuits that'll lit the Water
Halter Neck Top With Shorts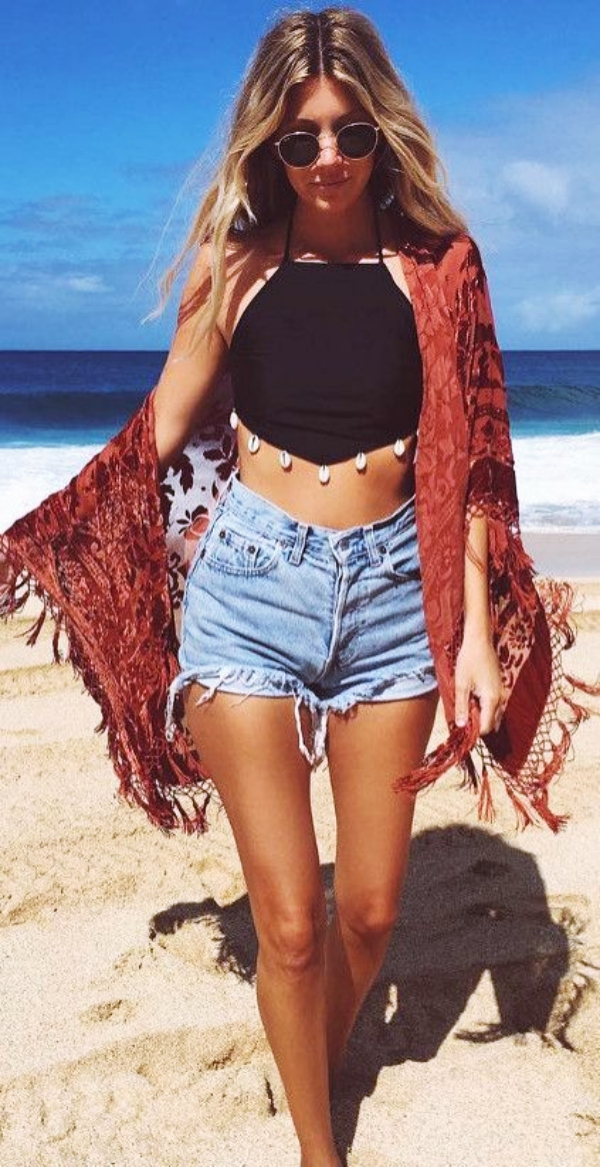 A halter neck top with boho tassels looks amazing for the boho vibes at the beach. Wear it with denim shorts and wear a crochet shrug with it. Keep your hair open and wear round framed sunglasses with it. And here are some awesome and Vivid Summer Nail Art Designs and Colors that you can match with your outfits.
Wrap Skirt With A Cute Bralette Top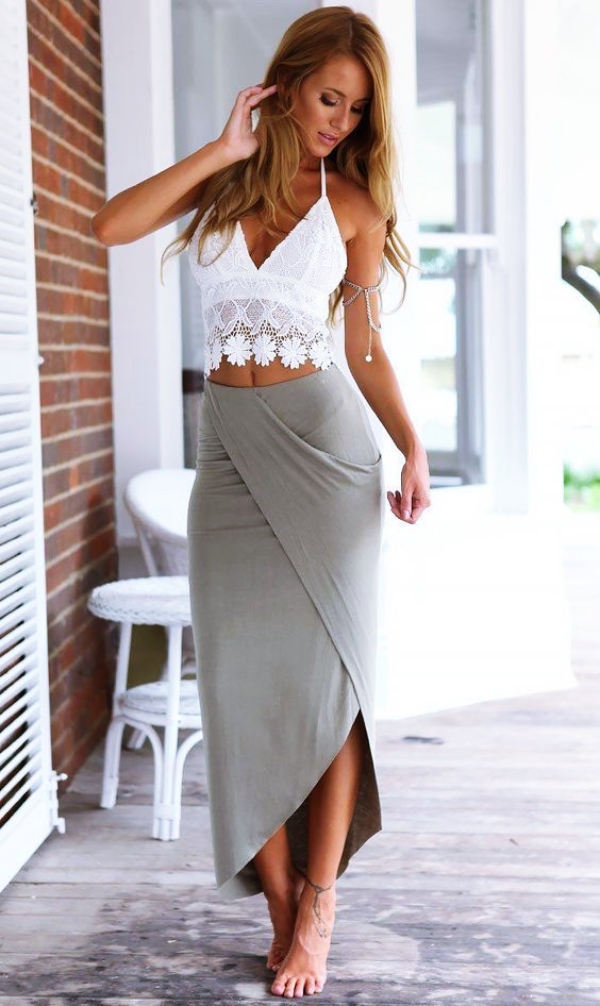 Do you want to have a sexy chic style outfit at the beach? Then you should try out this one. Wear a cute bralette top and then pair it with an elegant long wrap skirt. You can wear your hair in a messy bun or leave it open to talk to the warm breeze!
Cool Vertical Striped 3/4th Lowers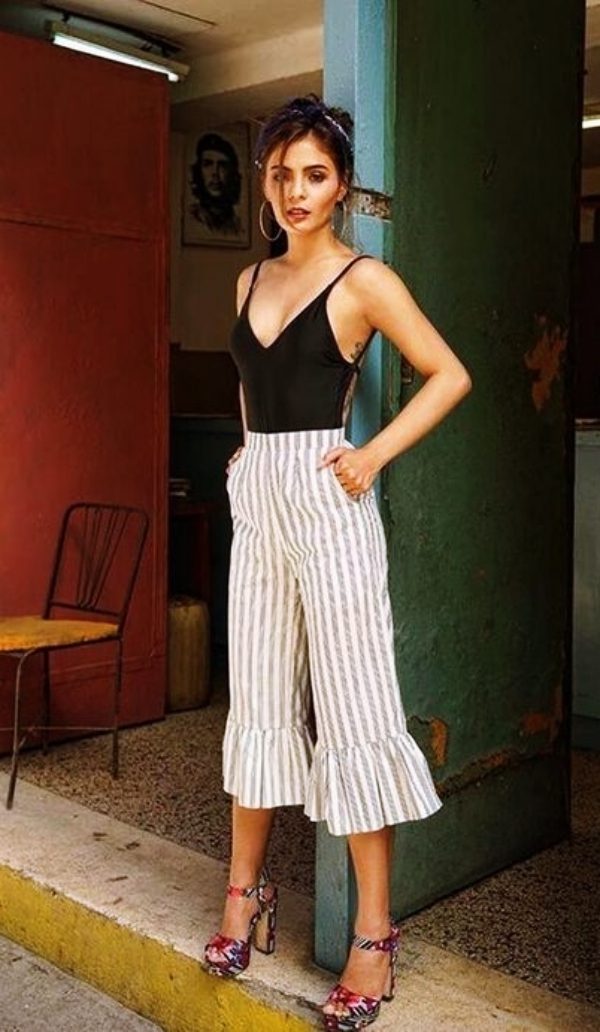 A bottom frilled lower that has vertical stripes looks gorgeous with a black top with it. This outfit looks cute and sexy with your hair tied in a ponytail or bun. Wear a cute hair band with it to enhance the look and go for block heels. And here are Non-Boring Office Attires to Wear this May/June!
Cute Printed Romper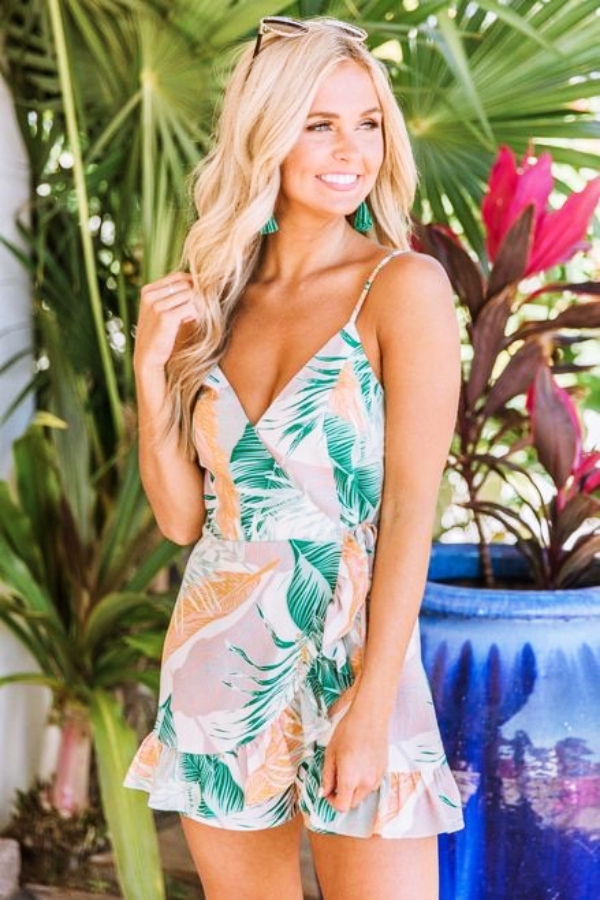 For the perfect beach vibes, go for this romper style that we have in here for you! Wavy hair looks the best with it. Go for a glowing makeup that makes your face shine along with giving you a no-makeup look.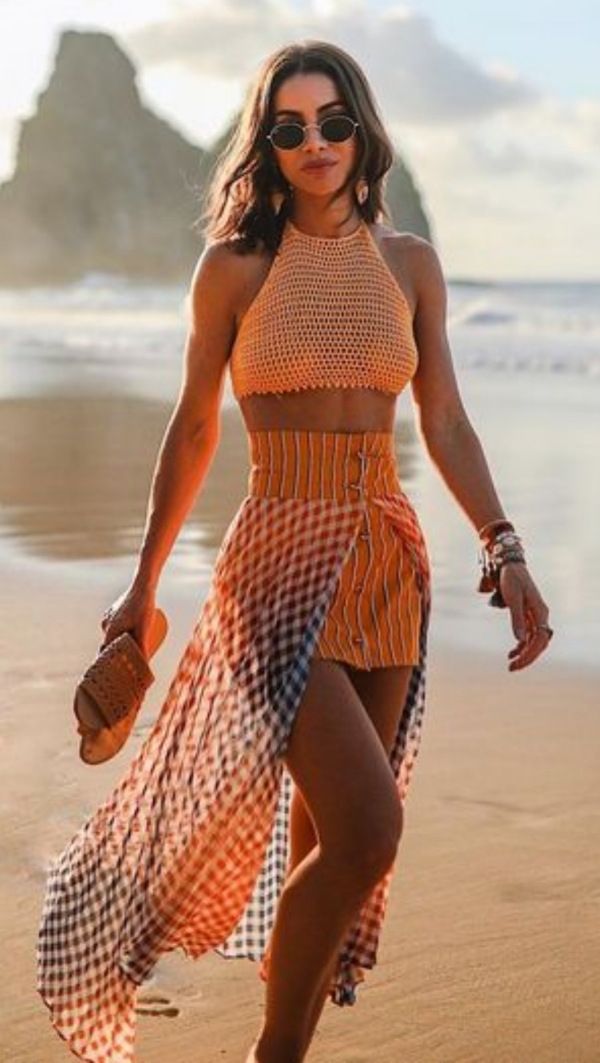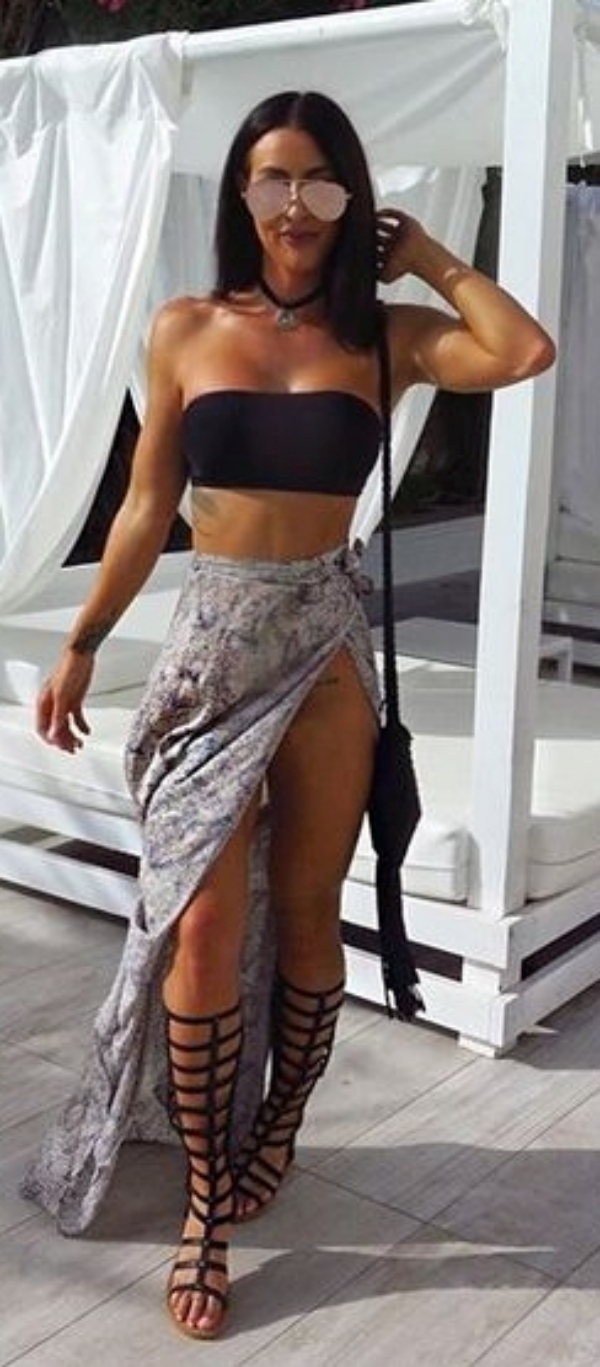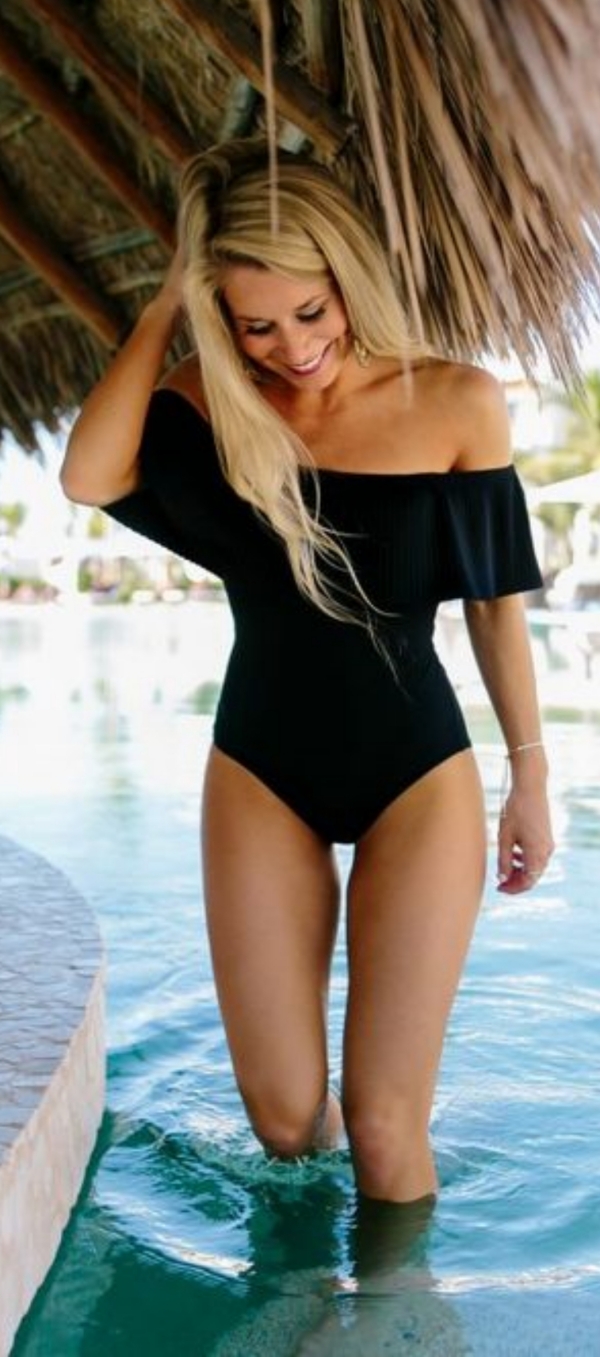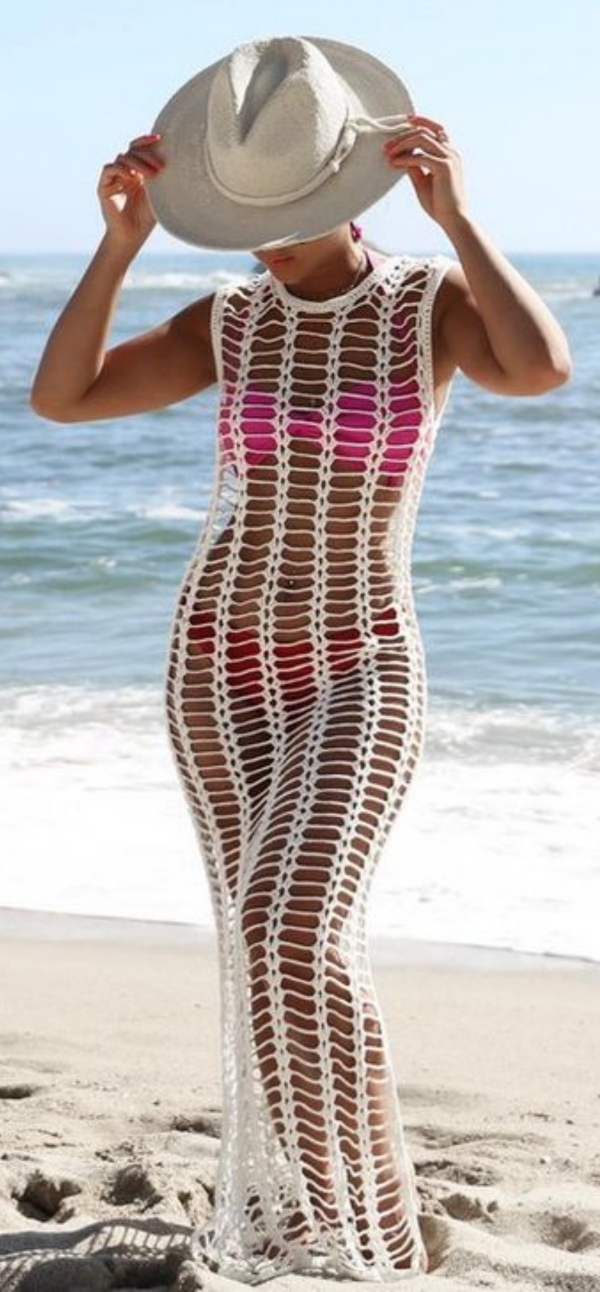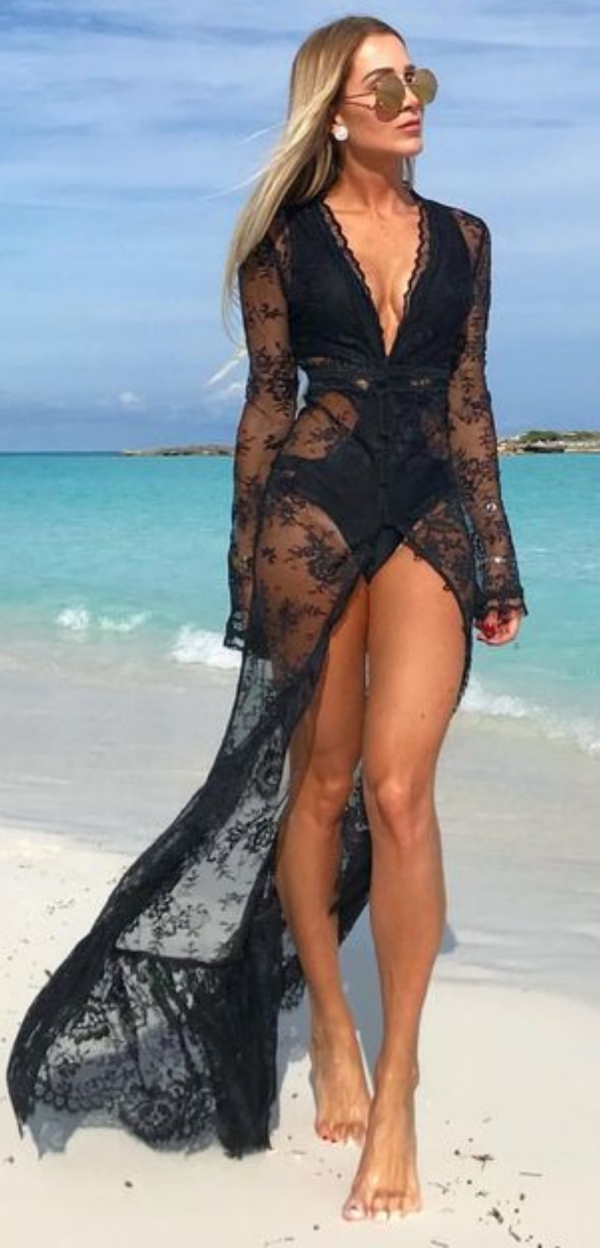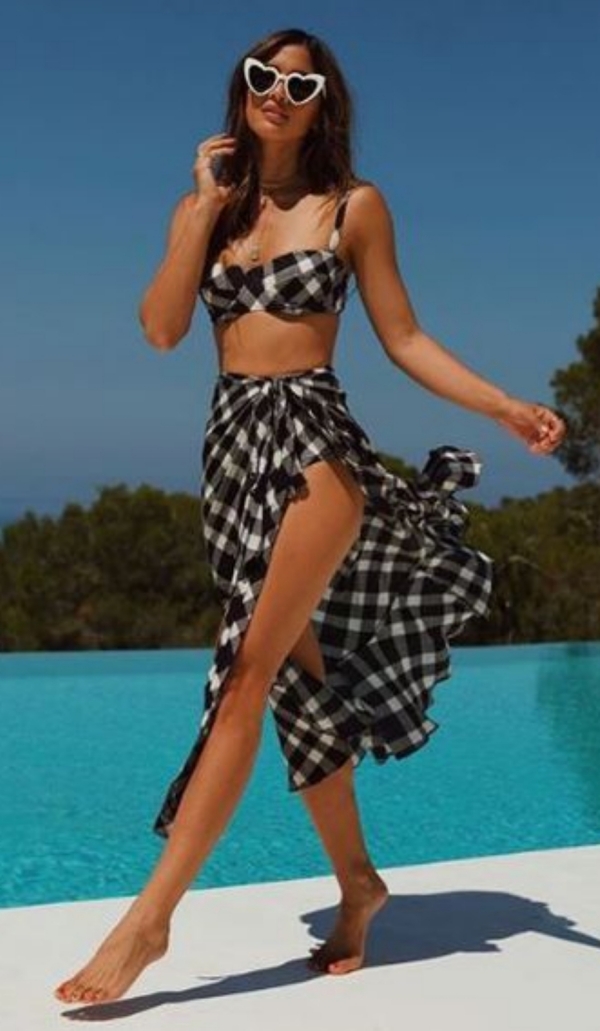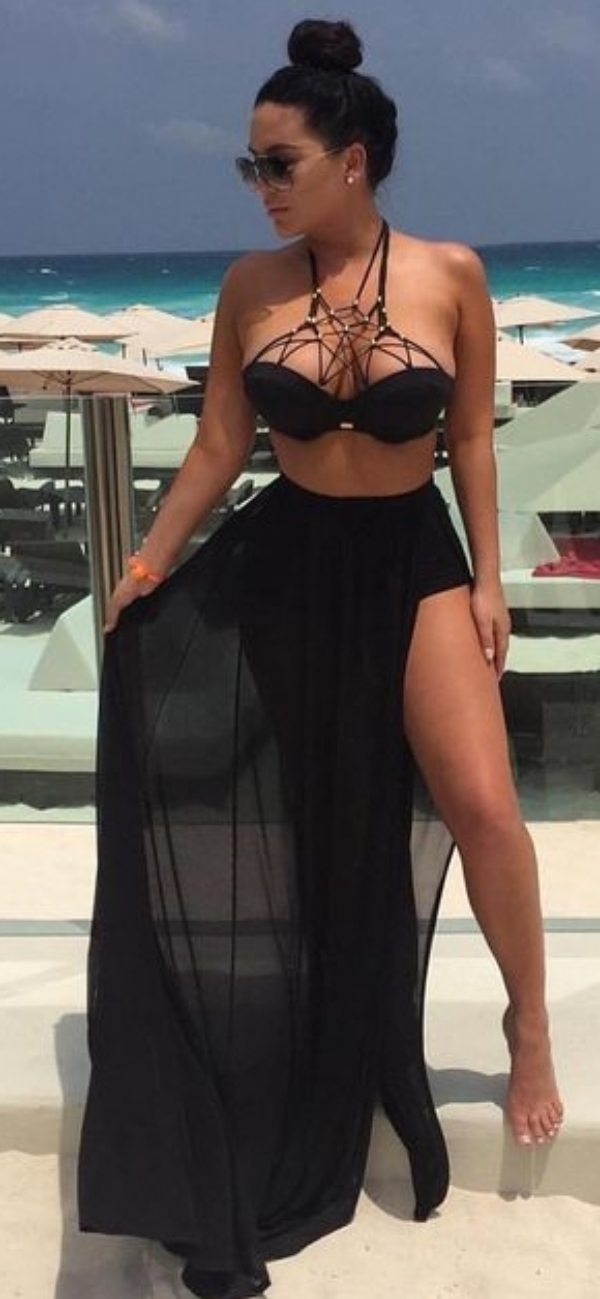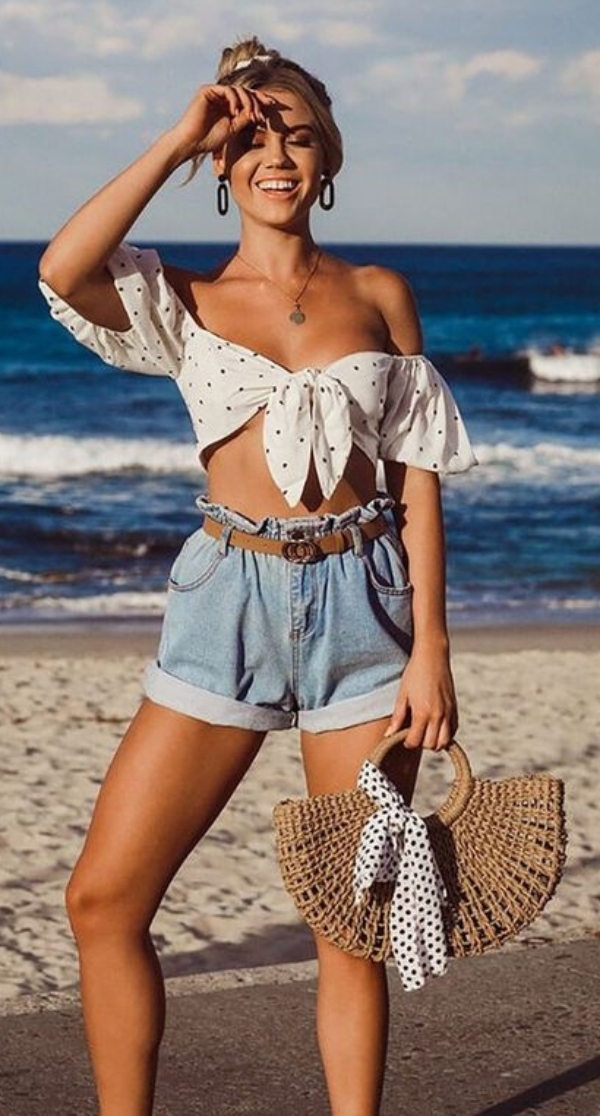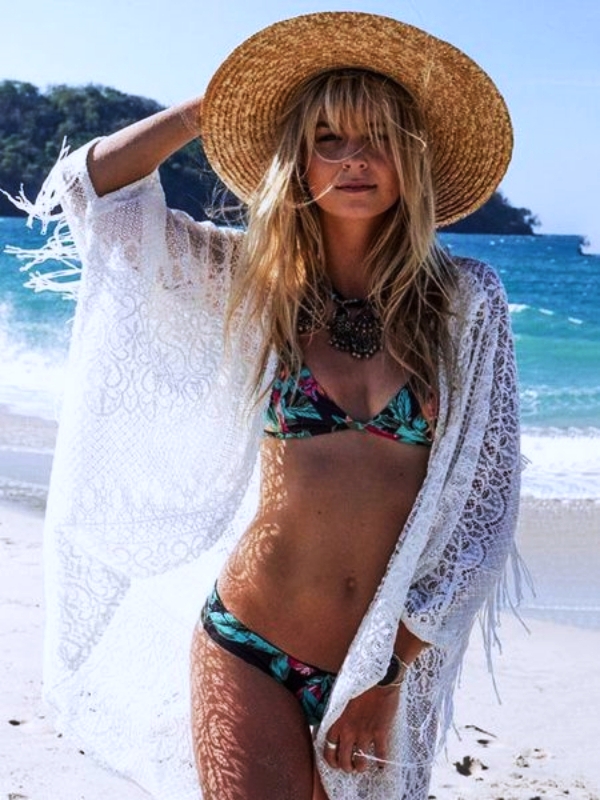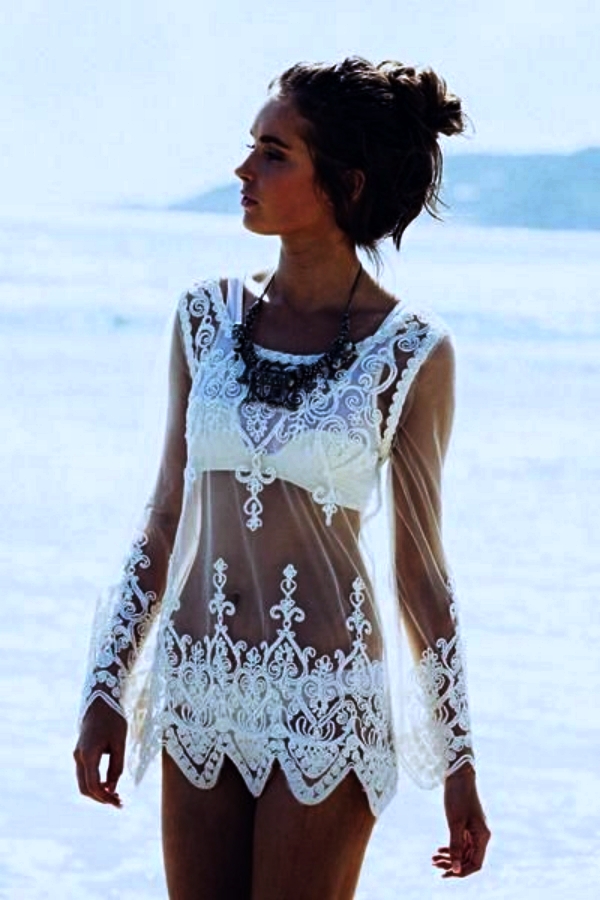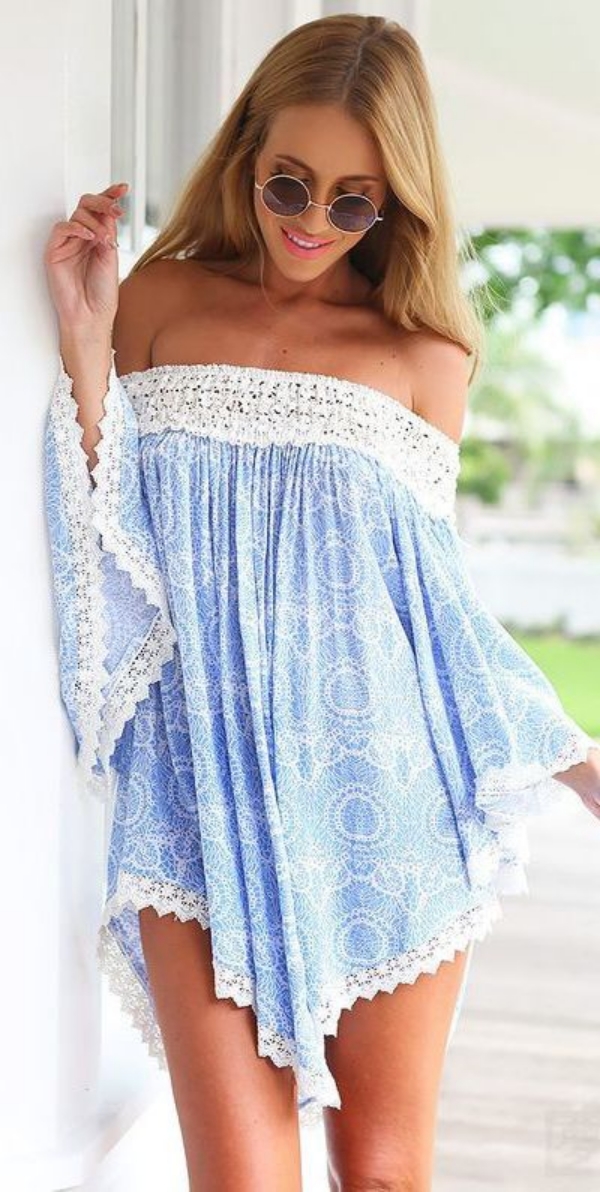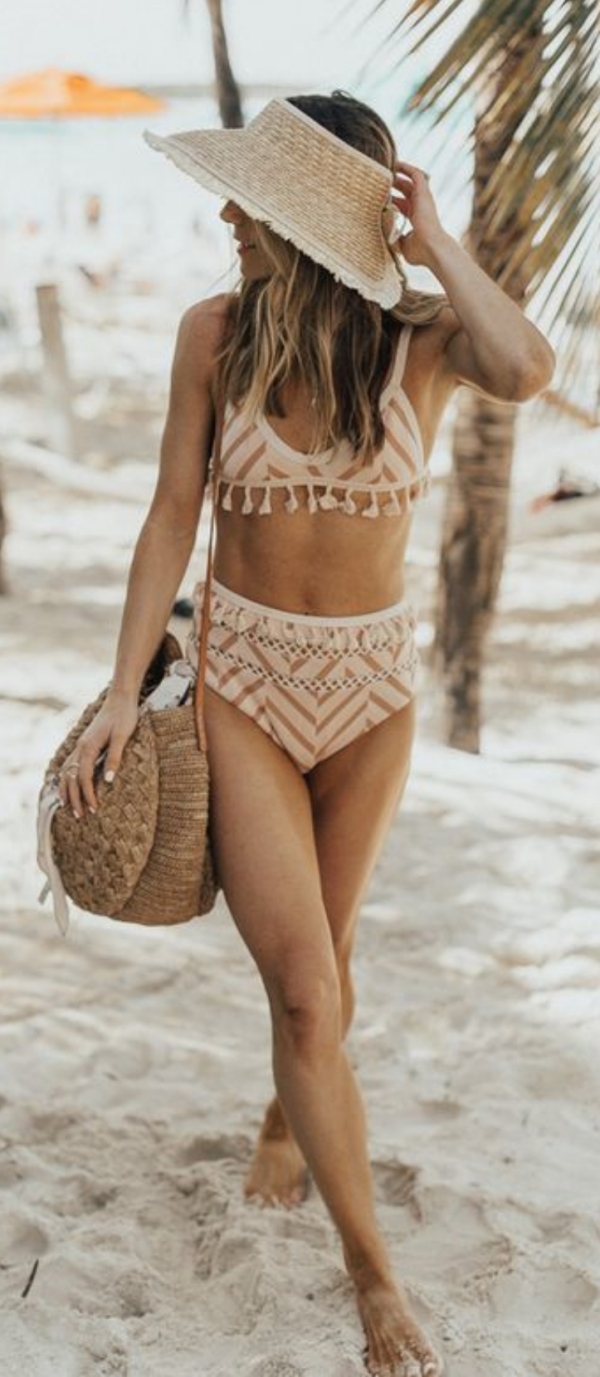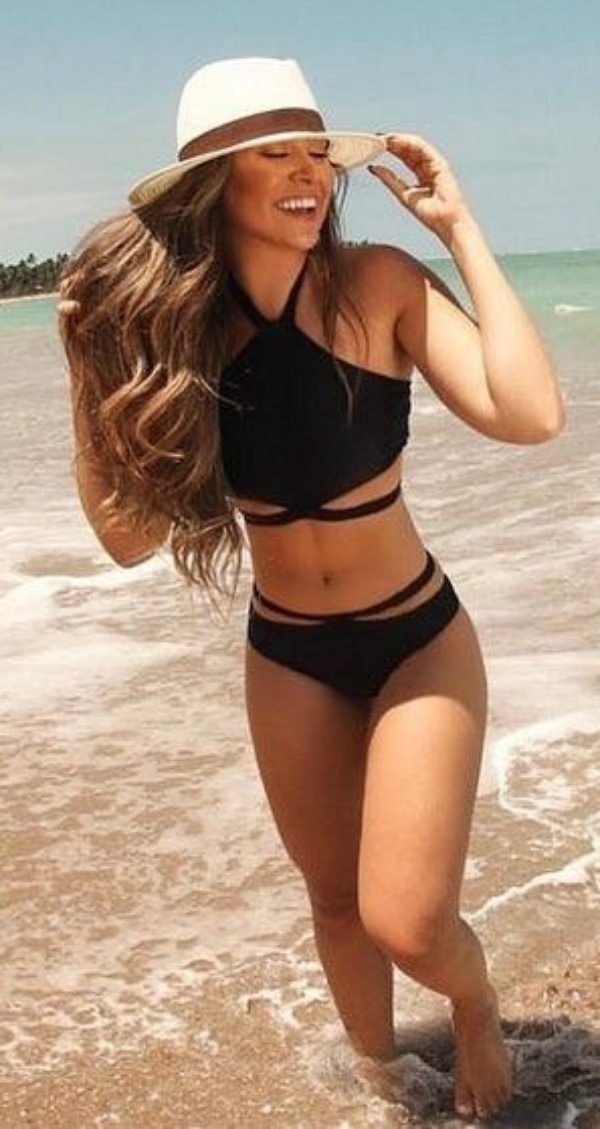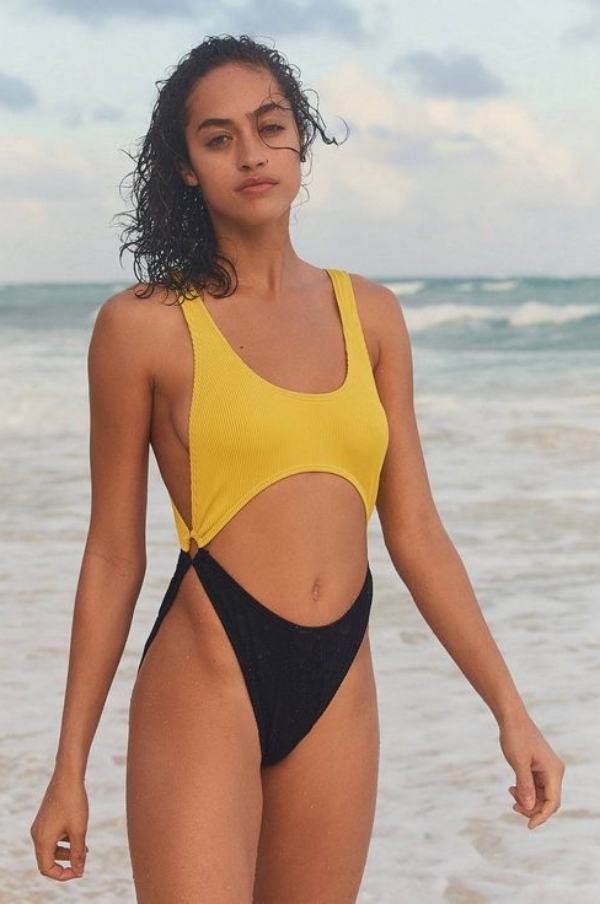 Did you like these Trending Summer Beach Outfits that are Cool AF? We hope you did! Follow the styling as we told you or try out some for yourself! These outfits are easy to carry and will make you look sexy AF! Never forget to put on your sunscreen before going out there so that you don't get sunburns! And here are Summer Essential to make it More Stylish and Comfy!