When it comes to t-shirts, there are truly so many options and styles available. From slouchy casual to glam prints and rocker street style favs, you are never truly limited when it comes to t-shirts. However, pairing t-shirts with other clothing items can be somewhat challenging, especially if you aren't aiming to look extremely casual. With this ultimate guide, you will be able to wear all your favorite t-shirts in the office and even to social events. If you want to find the perfect sneakers to pair with your t-shirts click here.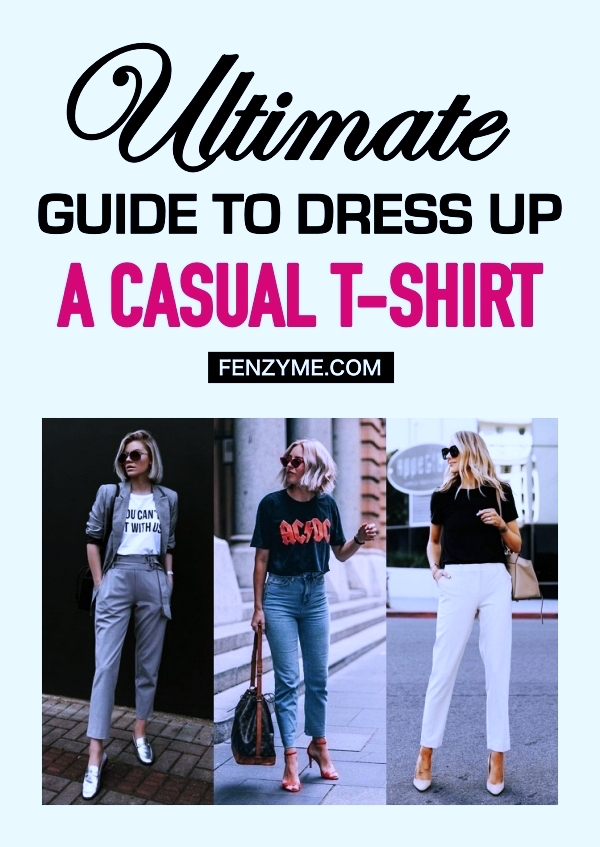 Guide To Dress Up A Casual T-Shirt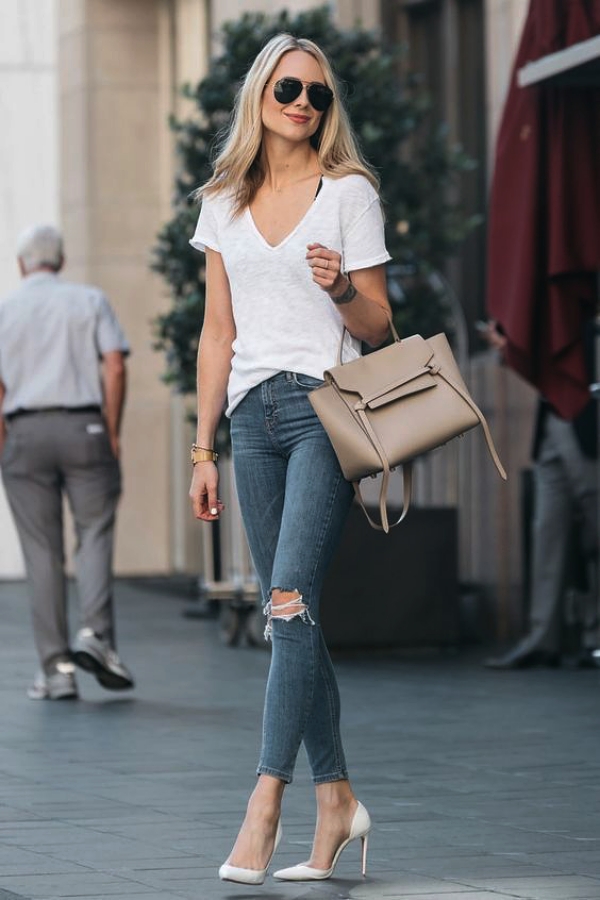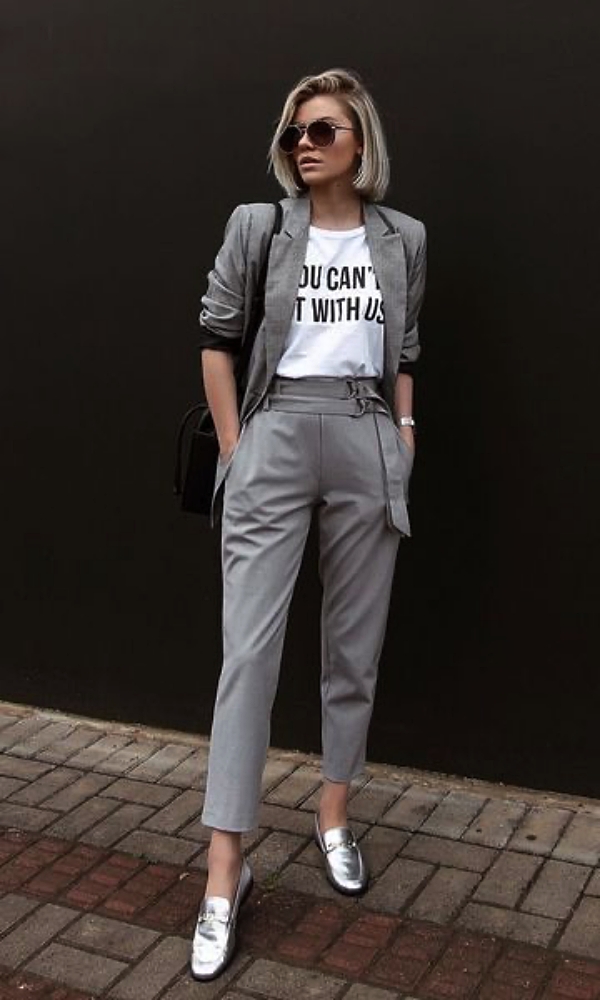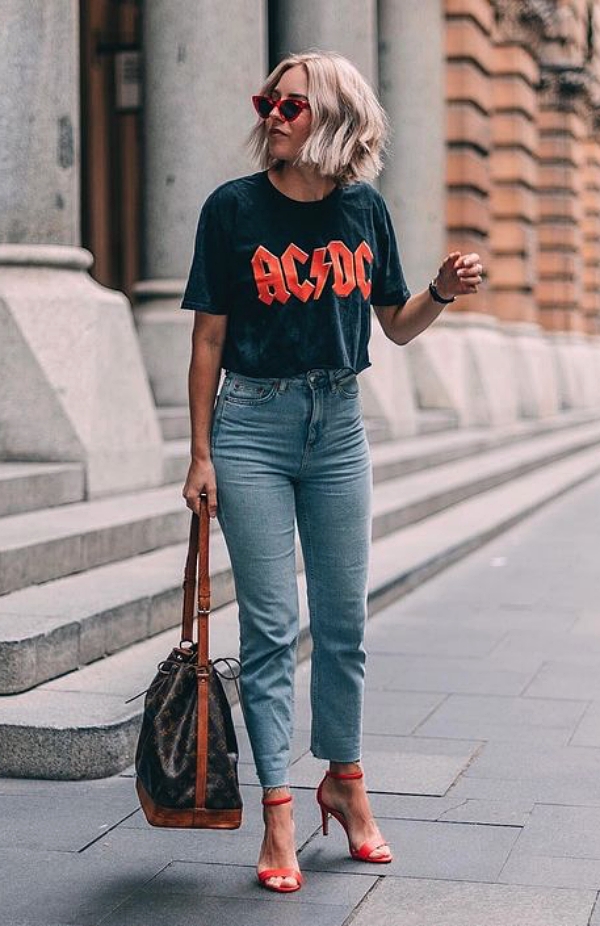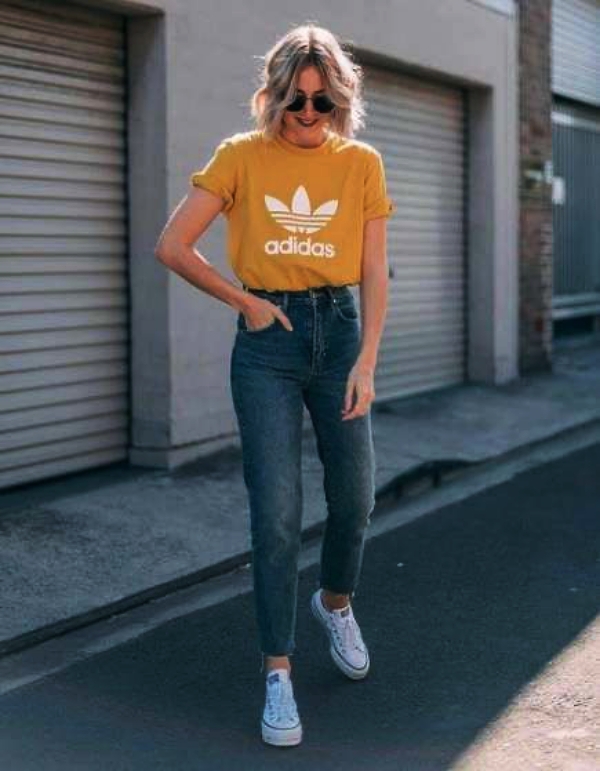 Shoes Are Accessories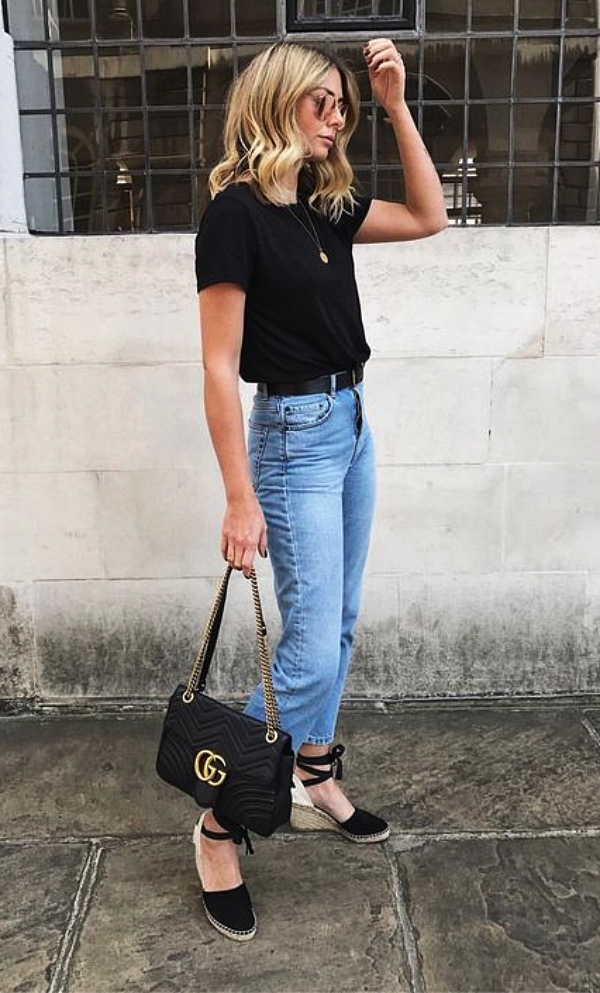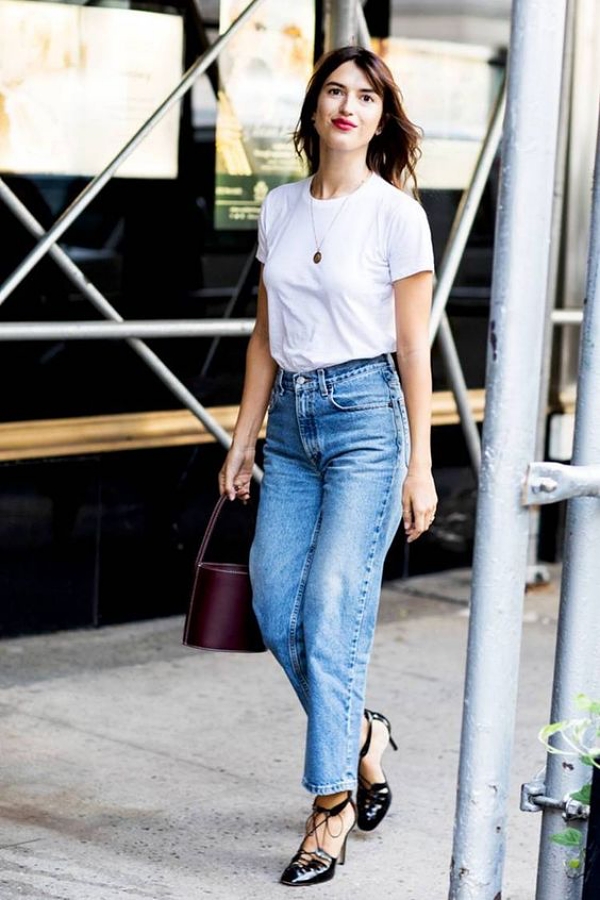 Hardly any women out there view shoes as protection for their feet and that's simply because shoes have become a trendy fashion statement over the years. While dressing up a casual t-shirt will require the help of a trendy pair of glam heels, you will have the choice of high heels, platform heels, wedge heels, and even block heels. Selecting the right pair of heels is crucial to complete your outfit. The more glam you want to look, the higher and sleeker your heels should be. You may find that pairing a casual slouchy fit t-shirt will work best with a pair of neutral tone wedges while printed t-shirts will work best when paired with high heels in a bold color. You will be able to add to your t-shirt collection by including custom printed items from t shirt printing suppliers. Opting for custom printed shirts will boost the originality of every outfit.
Formal Blazer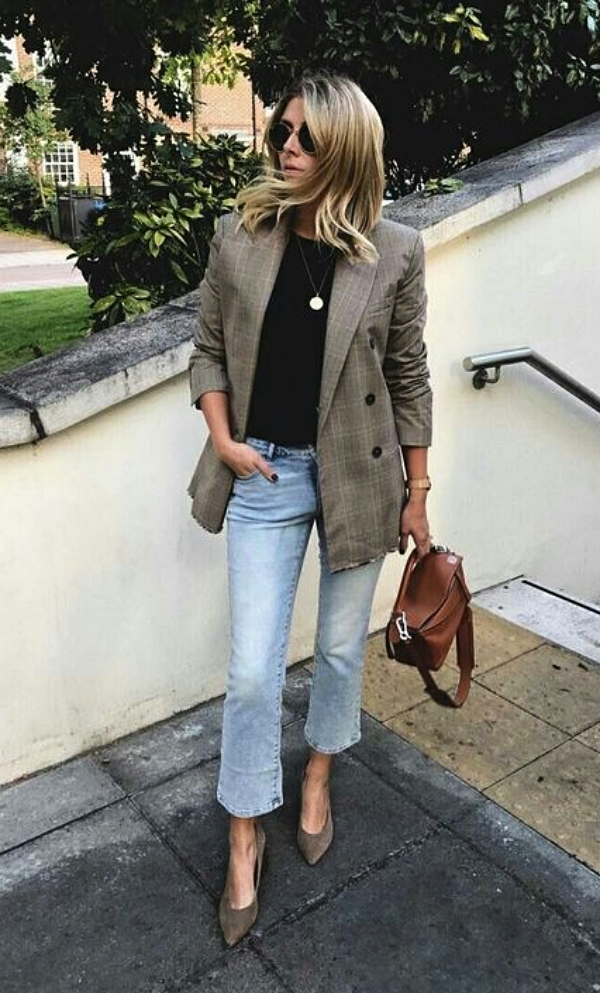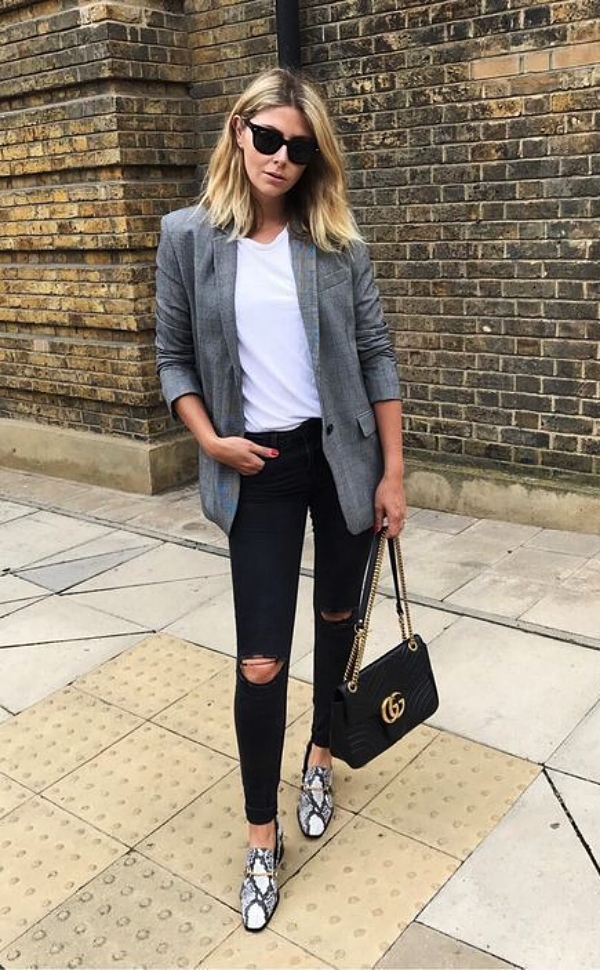 If you are dressing up a casual t-shirt to wear to the office, it would be a great idea to complete your look with a formal well-fitted blazer. You will be able to find a wide variety of formal women's blazers, although, it is crucial to know that the right fit is absolutely crucial. Button blazers should b left loose to enhance a more laid back glam look and you could also consider opting for formal jackets with shoulder pads and a fitted waist to draw attention if you have a slender waistline.
Trousers Or Jeans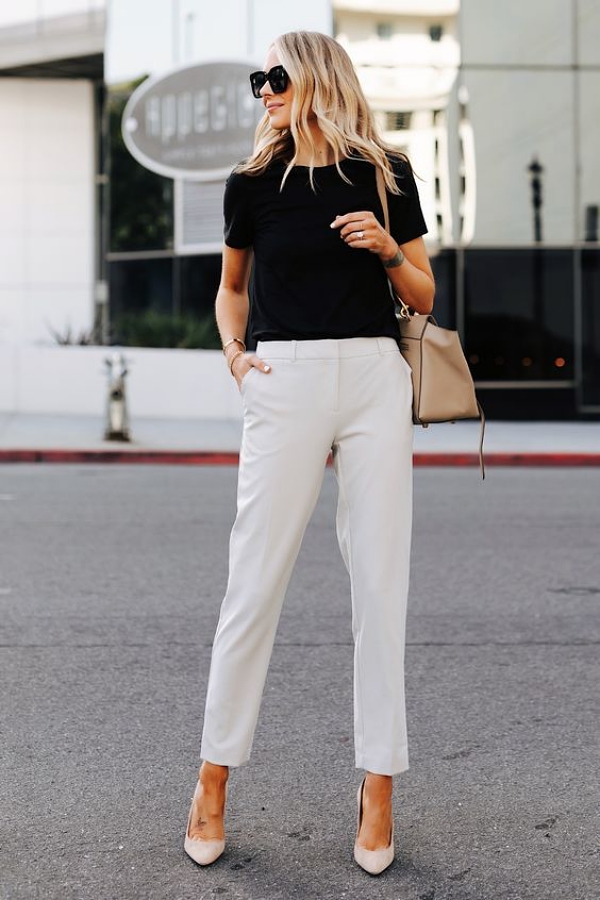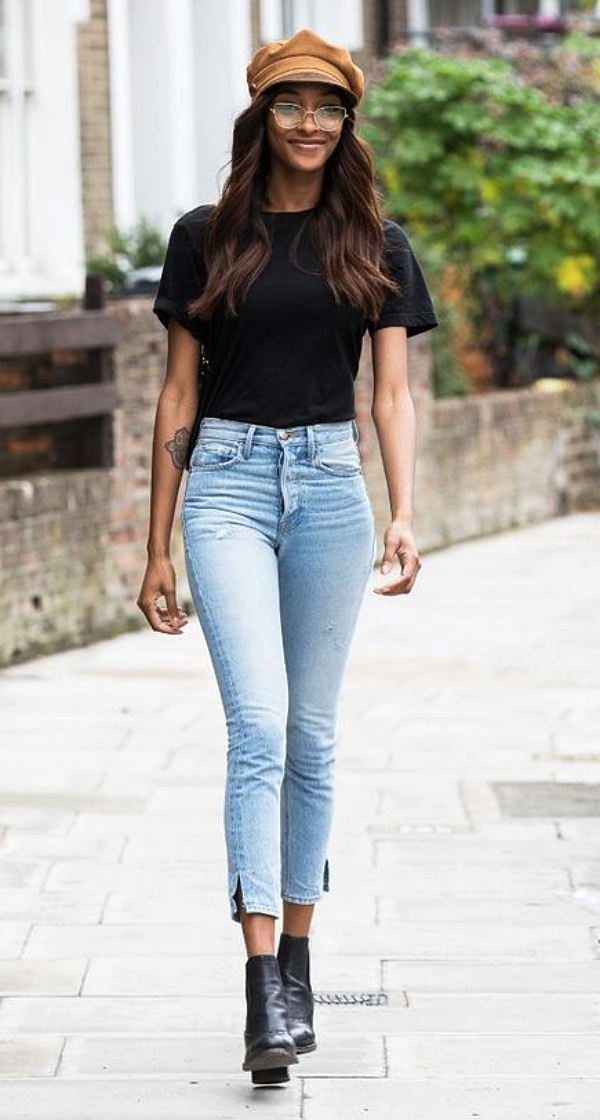 There's simply no denying that casual t-shirts and denim jeans are truly a match made in heaven. However, when pairing your casual printed t-shirt with a pair of denim jeans, it is best to stick to slim fit jeans rather than outdated bootleg denim jeans. You will want to lengthen your legs and skinny fit or slender fit jeans have the ability to offer the optical illusion of longer legs, especially when completed with a pair of elegant heels. Alternatively, you also have the option to pair your casual t-shirt with a formal pair of trousers pants. You will be able to opt for ankle-length or longer length formal trousers in almost any colour, and once again, finishing off your look with heels is crucial.
Red Lips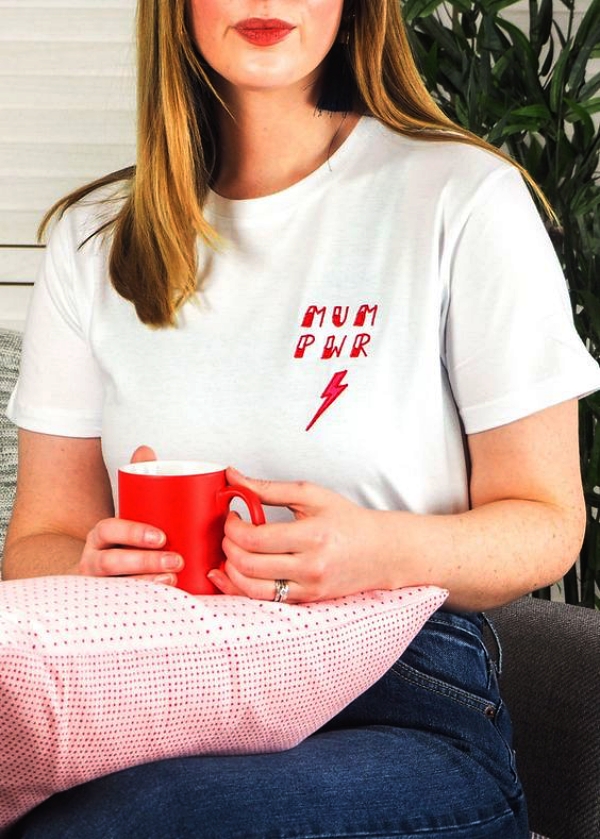 How you apply your makeup sets the groundwork for your look, and red lips are often associated with class and elegance. Therefore, to dress up a casual t-shirt, there would be no better shade than fire engine red. When wearing red lipstick, it is best to play down your eyeshadow as your lips should grab attention. Opting for too much eye makeup may result in a chaotic makeup look.