While office work, at a time can get quite tedious and monotonous, who said that needs to creep into our outfits as well? The first thing people notice about you is your dress (like it or not!) – in fact, even before you can show your clients your awesome presentation for the pitch, your clothes have had a points bar in the minds. Agree?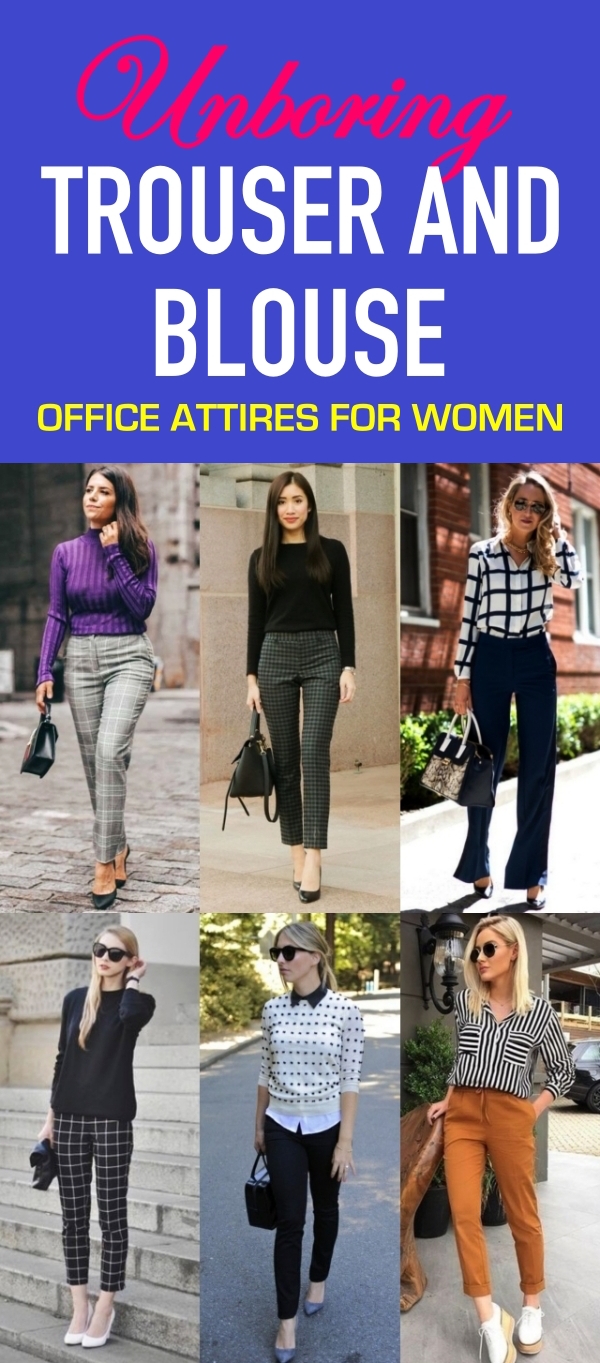 The office is a workplace, where usually everything is noticed. And hey, when clothes can add color to our lives, why keep it boring? Here, are some amazingly cool, simple yet Unboring Trouser and Blouse Office Attires for Women… Check them out, and it's time to change your wardrobes ASAP!
Unboring Trouser and Blouse Office Attires for Women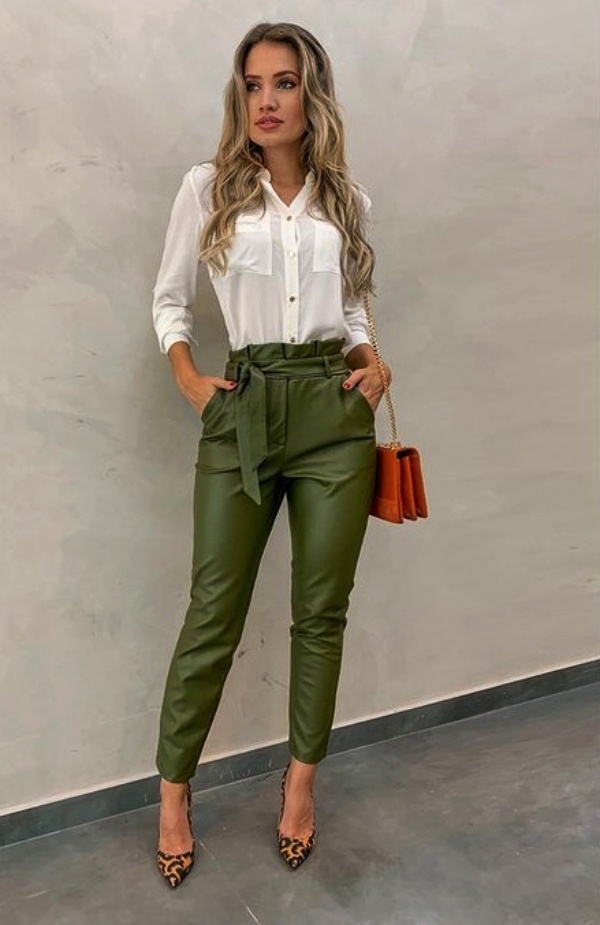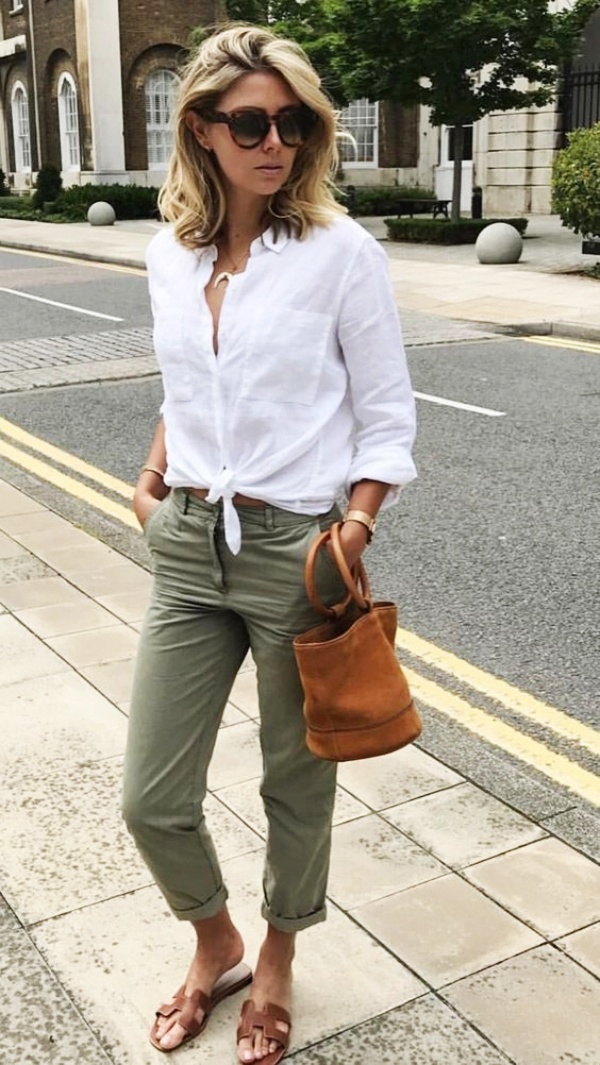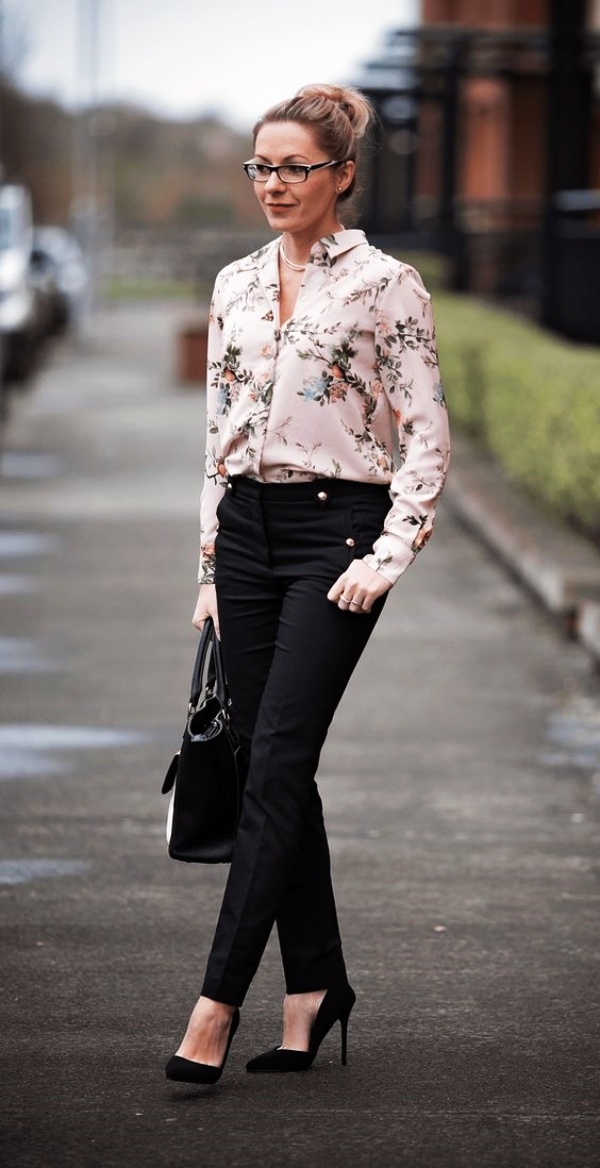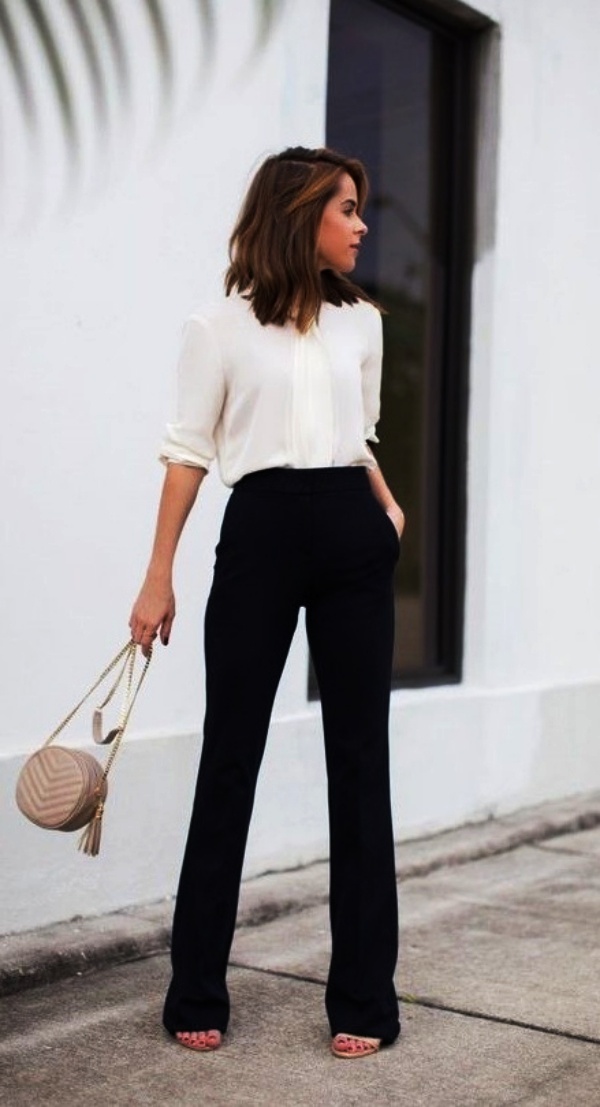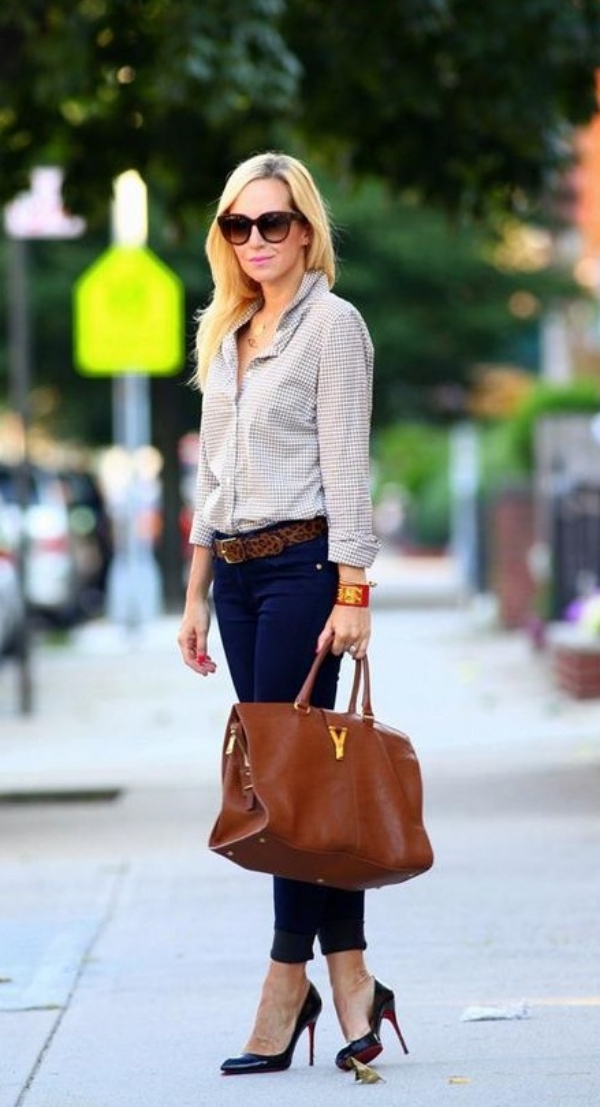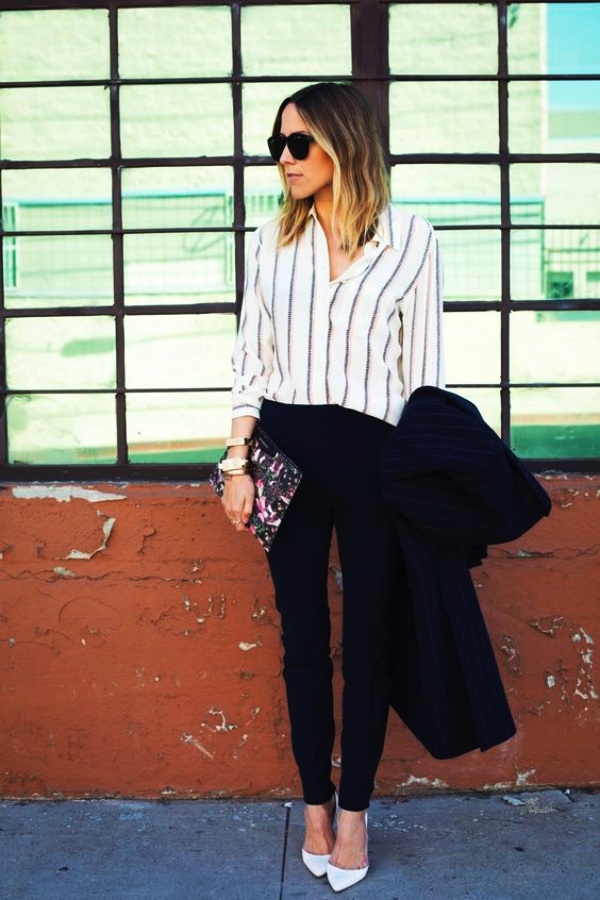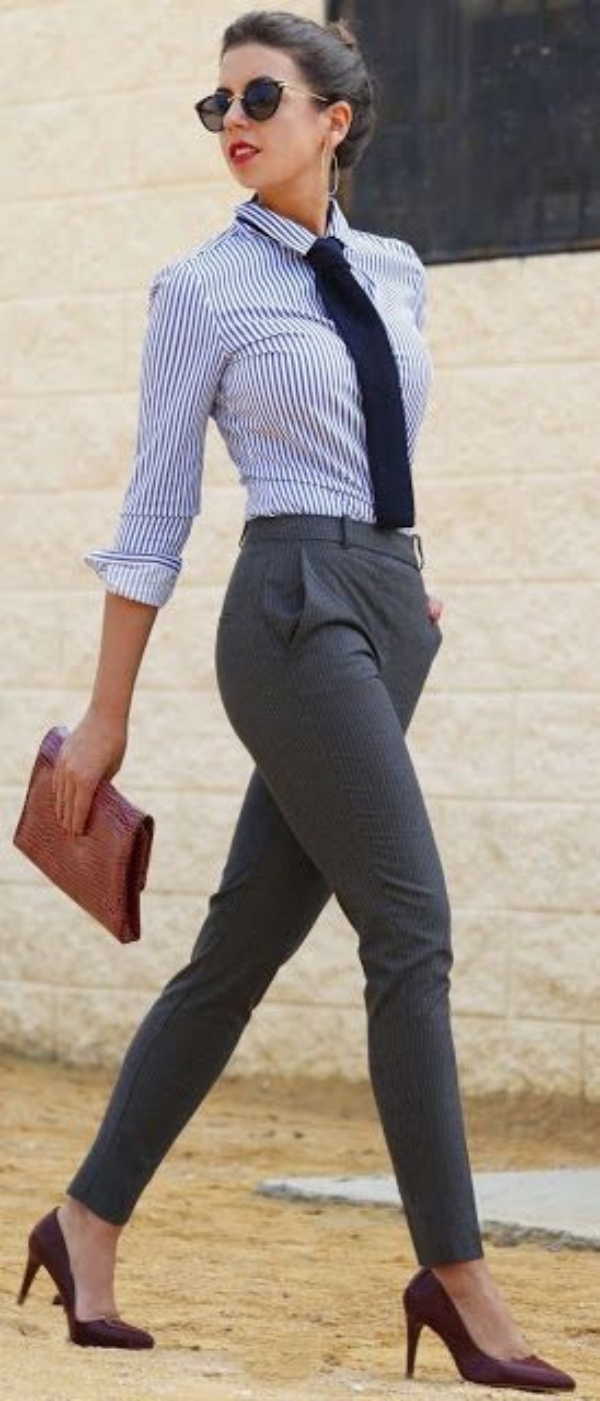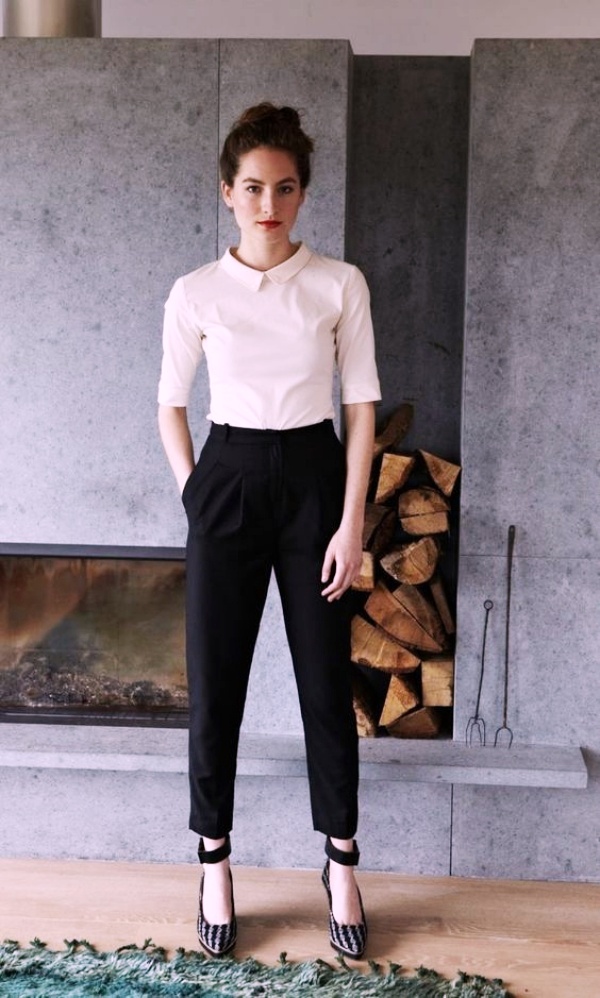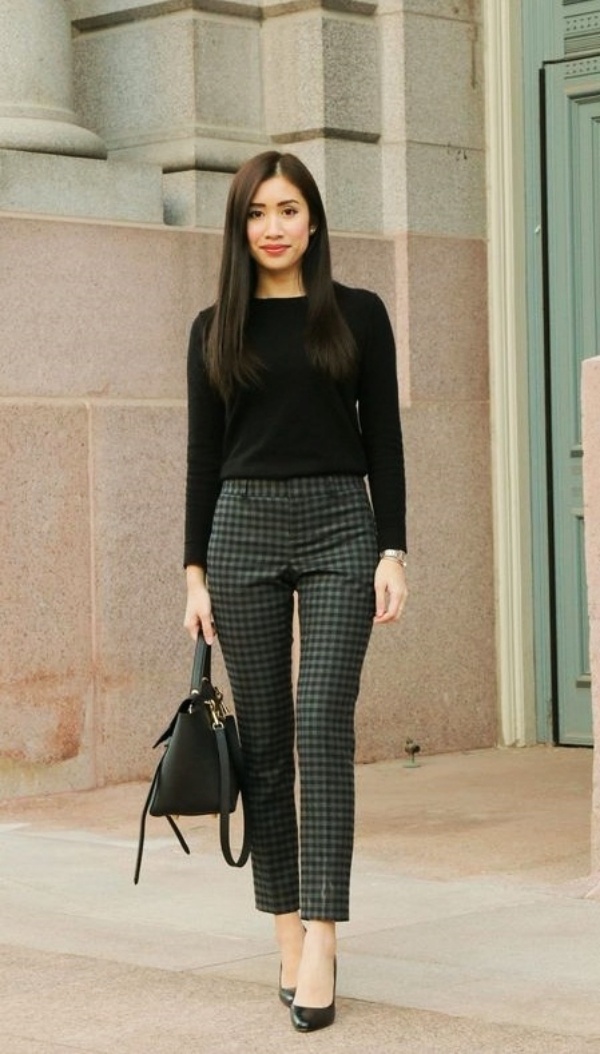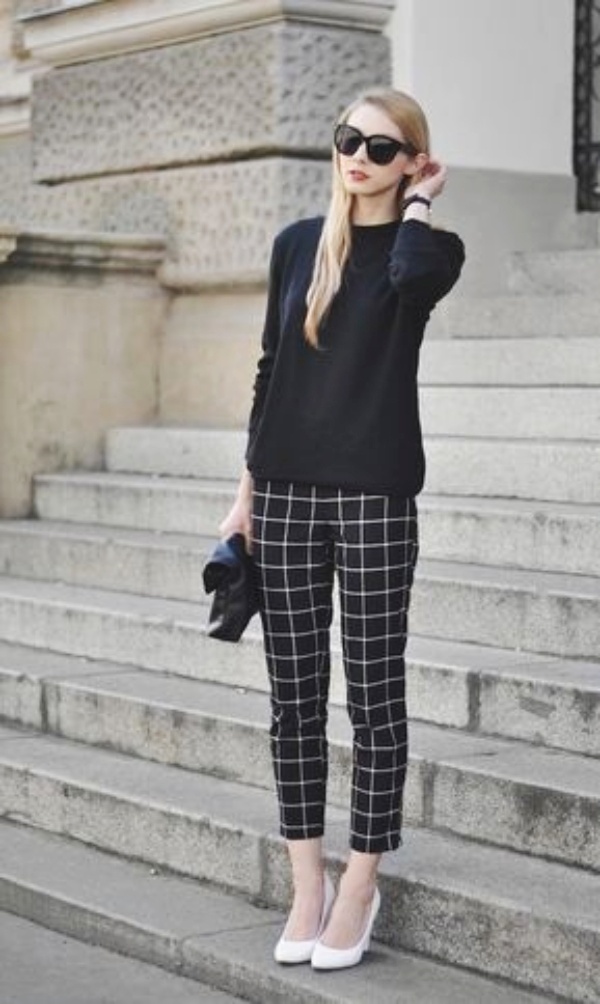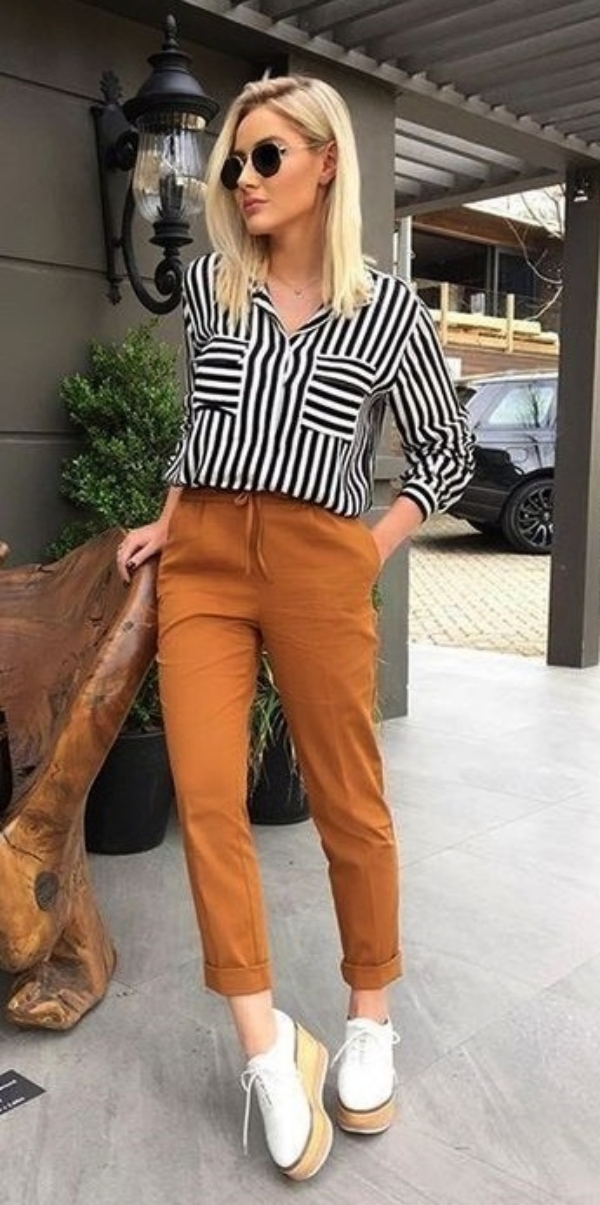 Checks On The Top And Plain At The Bottom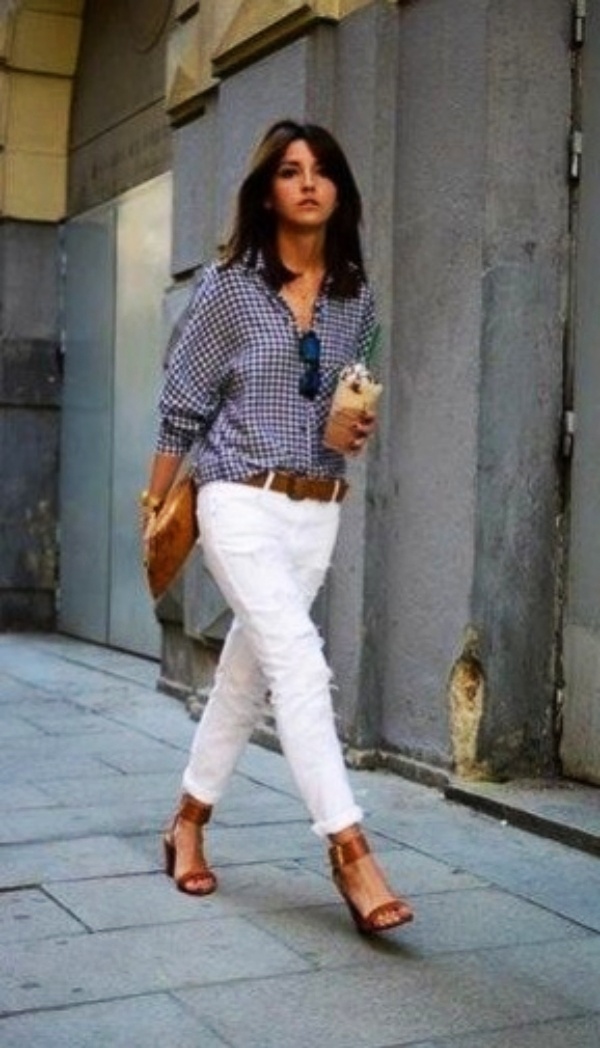 Keep the bottoms to pencil fits, and let the print be plain. To complement the trouser, opt for checked blouses. You can go for plaids, checks, or stripes – depending on your choice. Tuck in the blouse, if it is longer than normal length, and you are good to go.
Team It Up With Pullover Ponchos For Those Winter Days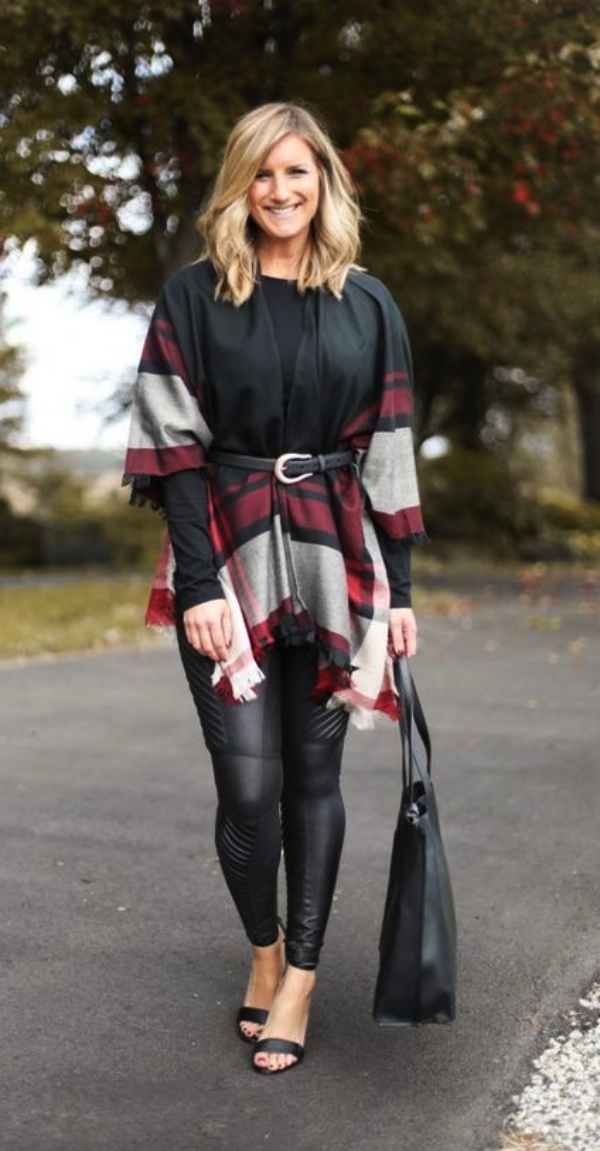 If you think it is too chilly outside to walk away without any pullovers, then we have it covered for you with ideas too! Have your plaid blouse with a simple colored trouser, and then have pullover ponchos over it. The trick here is, to always go contrast with the color of your blouse and the poncho. You can have a belt in the middle, to secure the pullover.
Go Bold With Animal Prints At The Bottom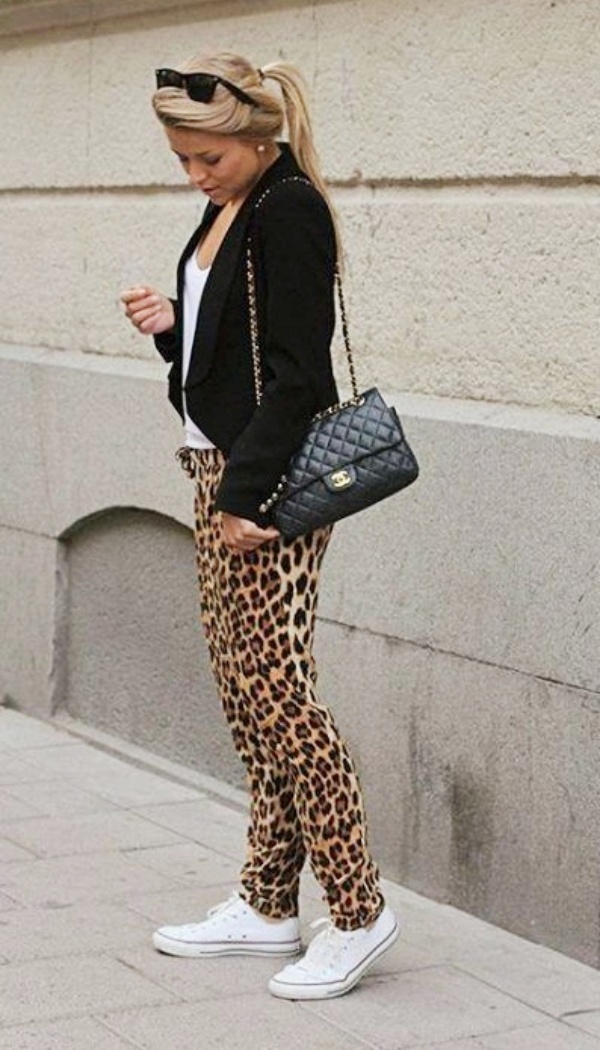 For all those who are in the mood to experiment, here is a simple yet unboring idea for you – keep the blouse plain in pattern and color. To go a little wild, settle down for animal printed pants. This could be cheetah prints or just tiger stripes – choose what you like. Pair them with high heels, and loops for the ear.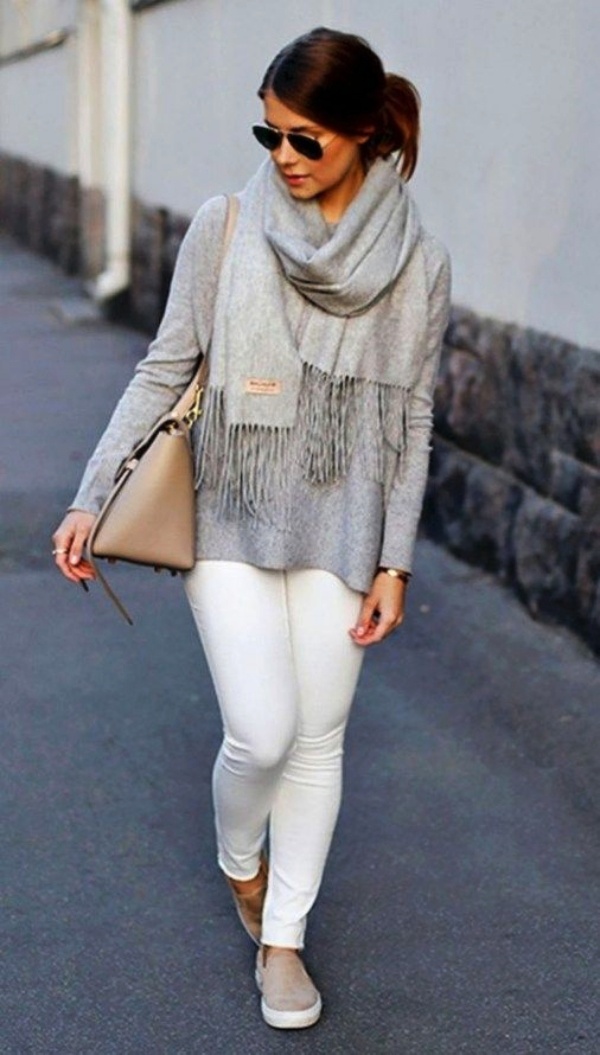 Want to keep it simple yet eye catchy? Then, why not opt for contrasts – like black and white, or blue and orange! Yes, if you choose light colors blouses go for bold bottoms, and vice versa – choose subtle colored bottoms but settle for bright and hot colors on the blouse. When you are playing with colors, have no patterns for blouses or pants.
Go Matching To Make It Look Like A Jumpsuit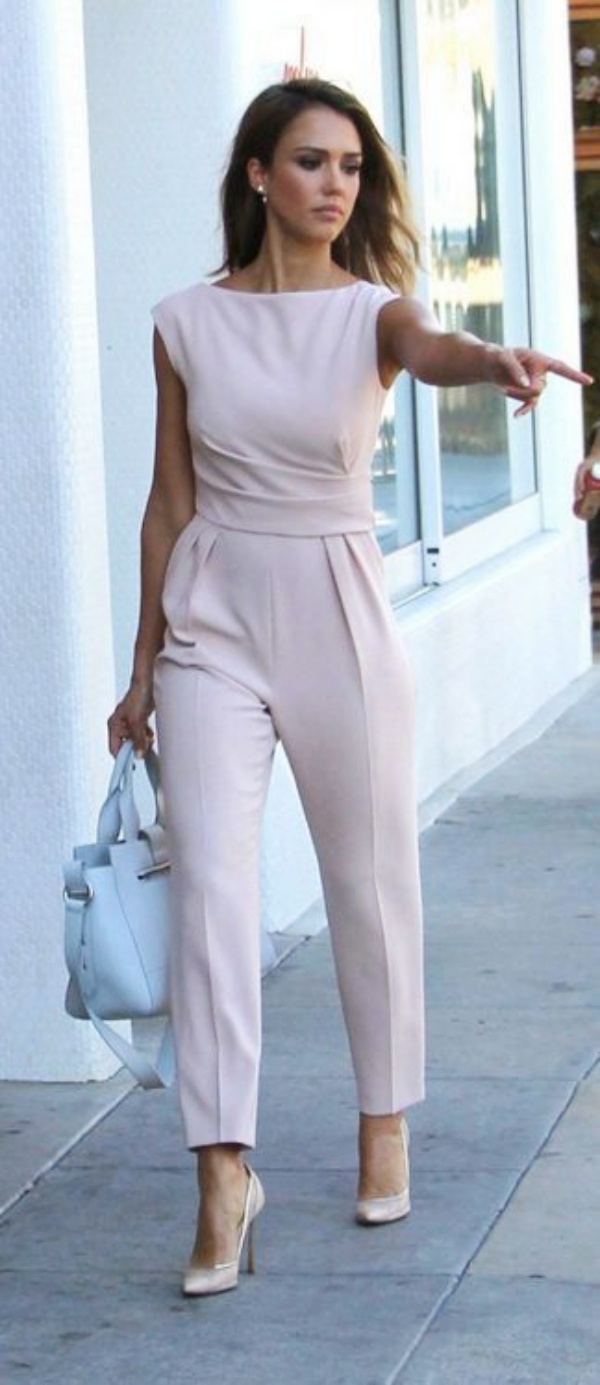 This is for those lazy days when you do not have the mood and time to mix and match. Wear complete matching from top to bottom, and tuck in the blouse. Give a little bounce to it and do not tuck it completely straight. Now, have some nice accessory on the waist and you are set.
Polka Dots For The Blouse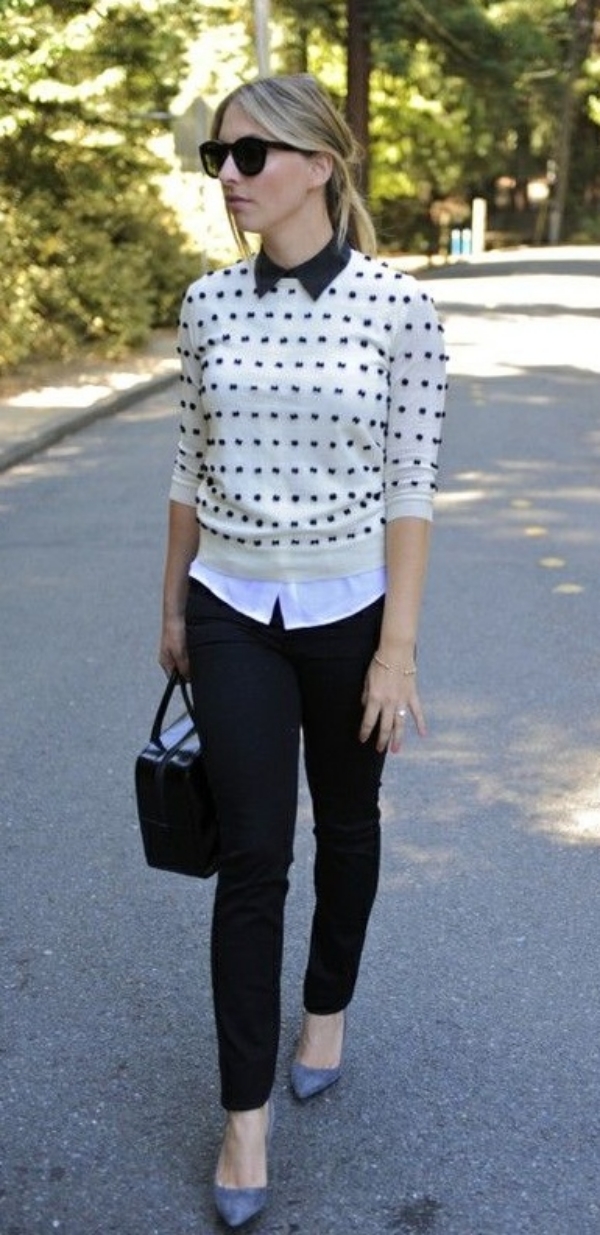 Vintage is always the key to kill boredom. If you think you are running out of ideas to mix and match, then go for polka dot blouses. Team them up with subtle colored pants, and you need nothing else. Have bellies as your footwear, and let loose your hair. It's considered as one of the best among other Unboring Trouser and Blouse Office Attires for Women.
Bell Bottoms Are Always Welcome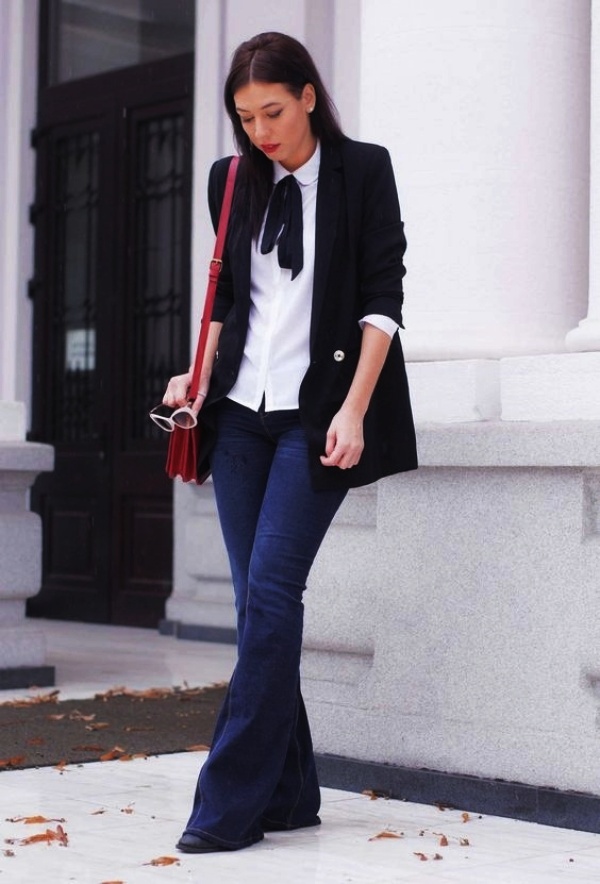 Tired of skinny fit bottoms, and you have the flair to carry off bell bottoms, then they are absolutely perfect for an office attire. One thing you must keep in mind while opting for bell bottoms is that, your blouse needs to be normal fitting too – as otherwise your body shape may look uneven. So, go for balloon blouses with bell bottoms, or go for casual tops.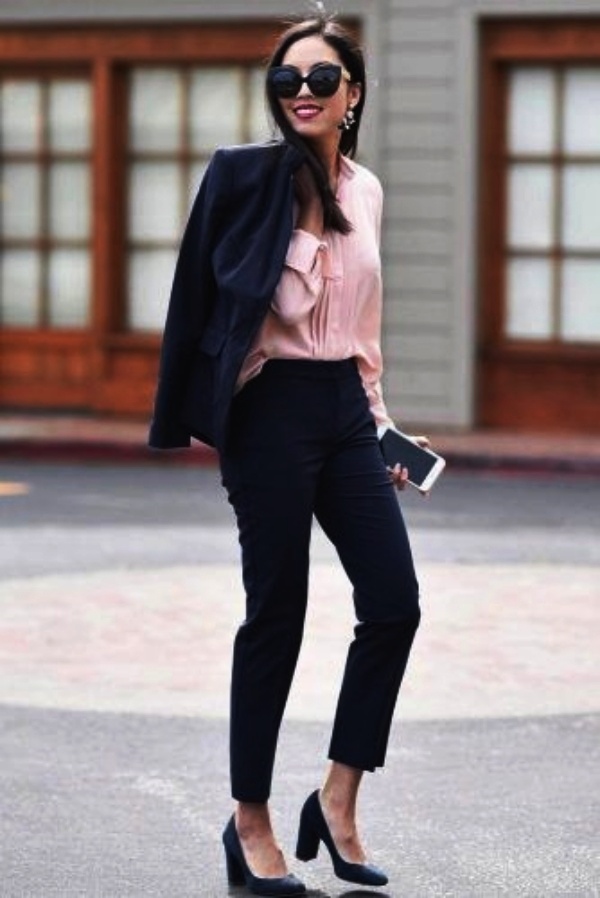 And finally it's the last working day of the week, so why not jump into casuals? Casual plain tops tucked in with plain bottoms that are contrasting in color are just perfect. Tie your hair high up, and opt for wedges to complete the look.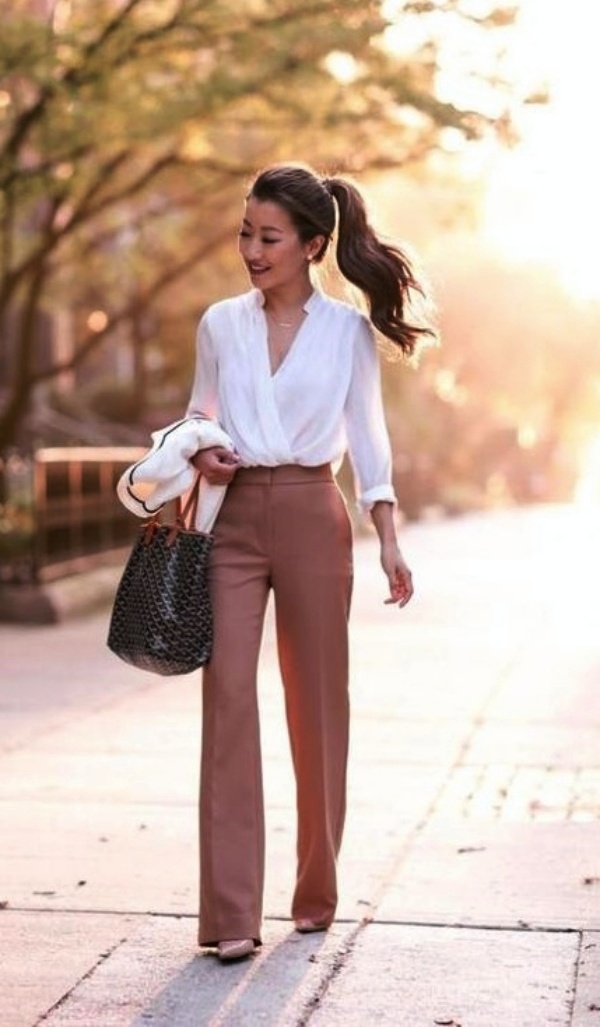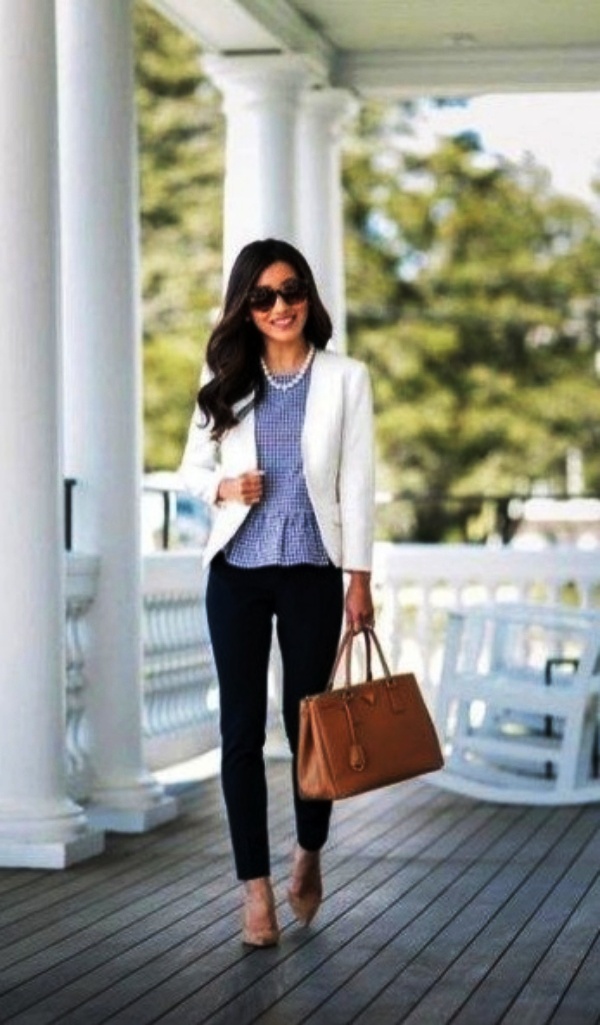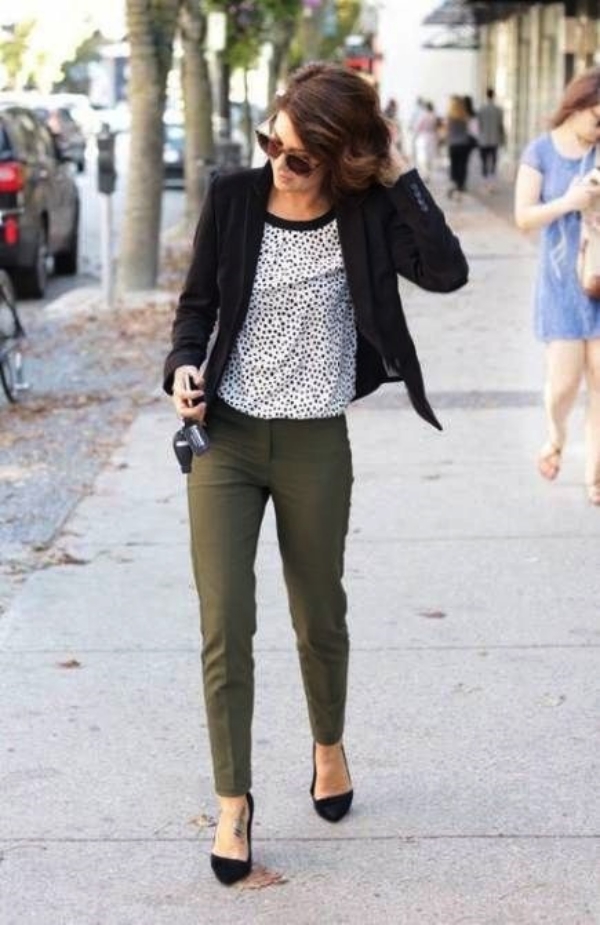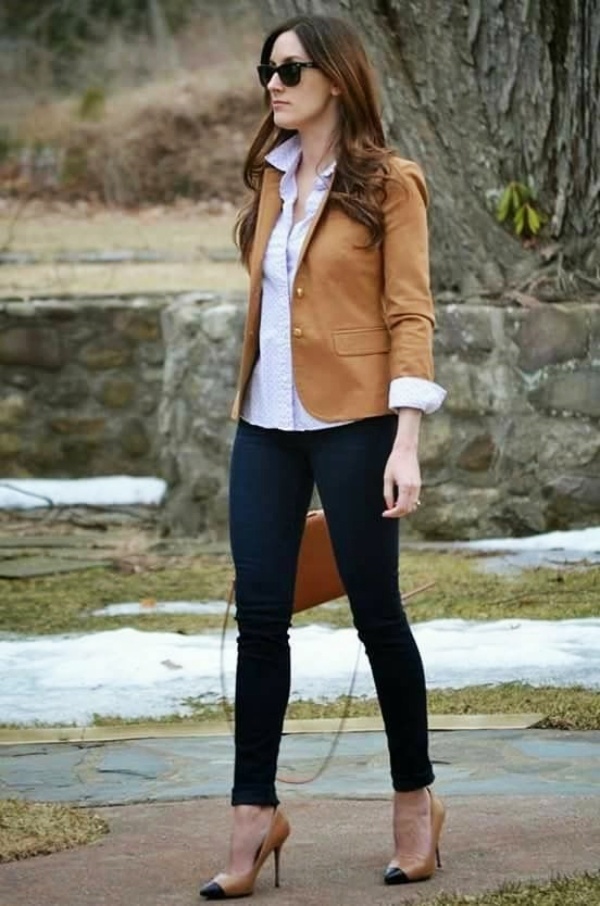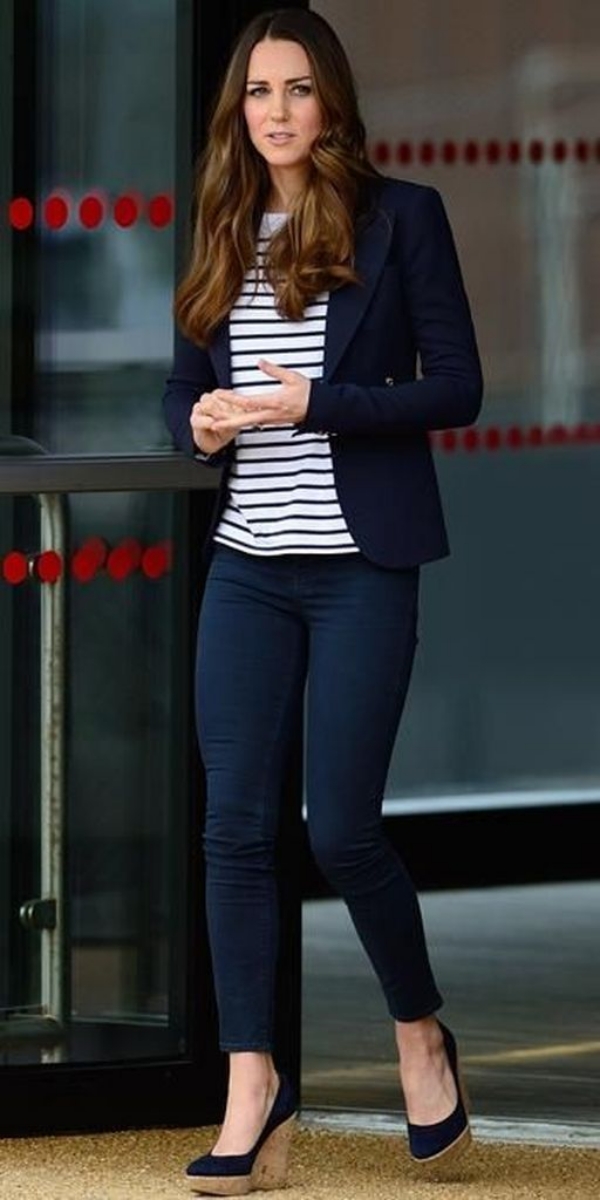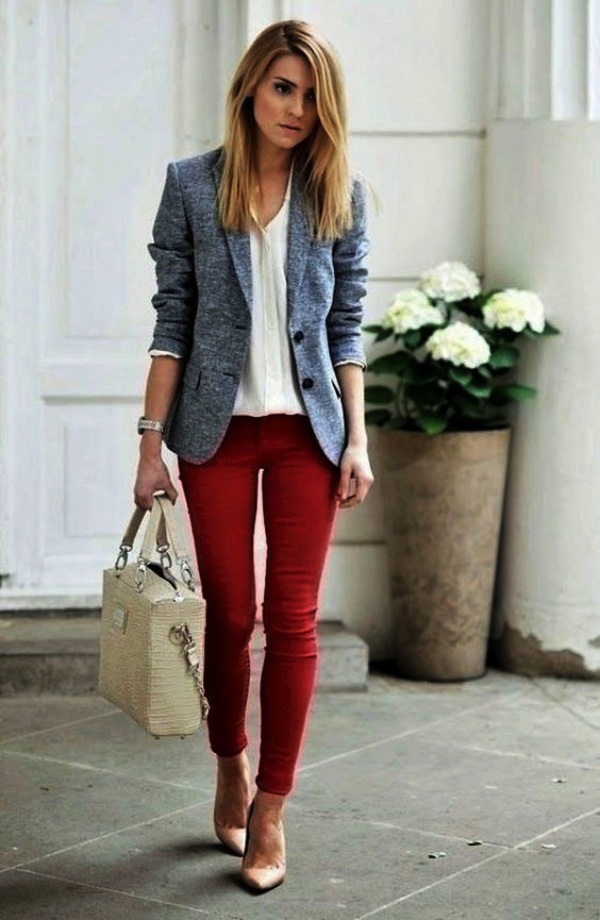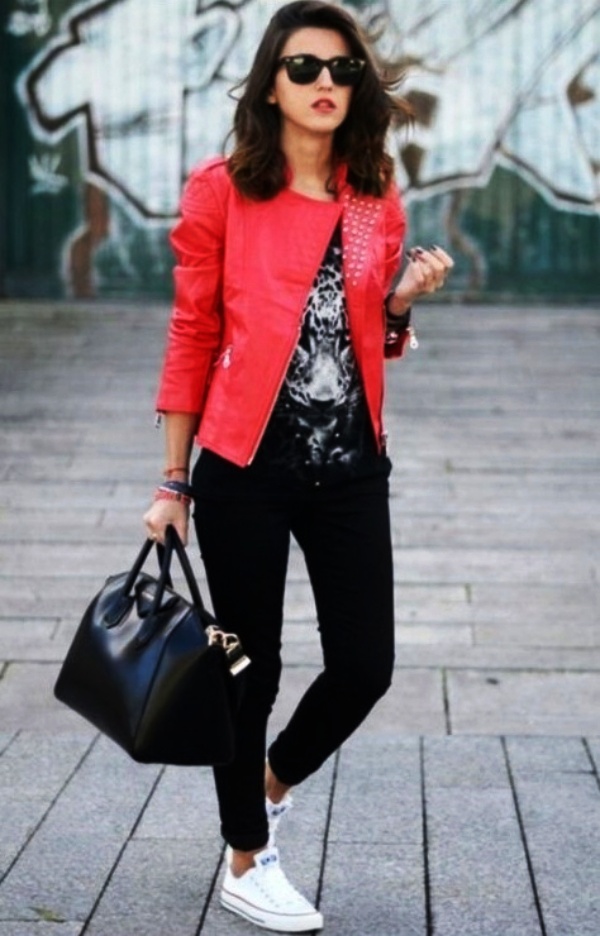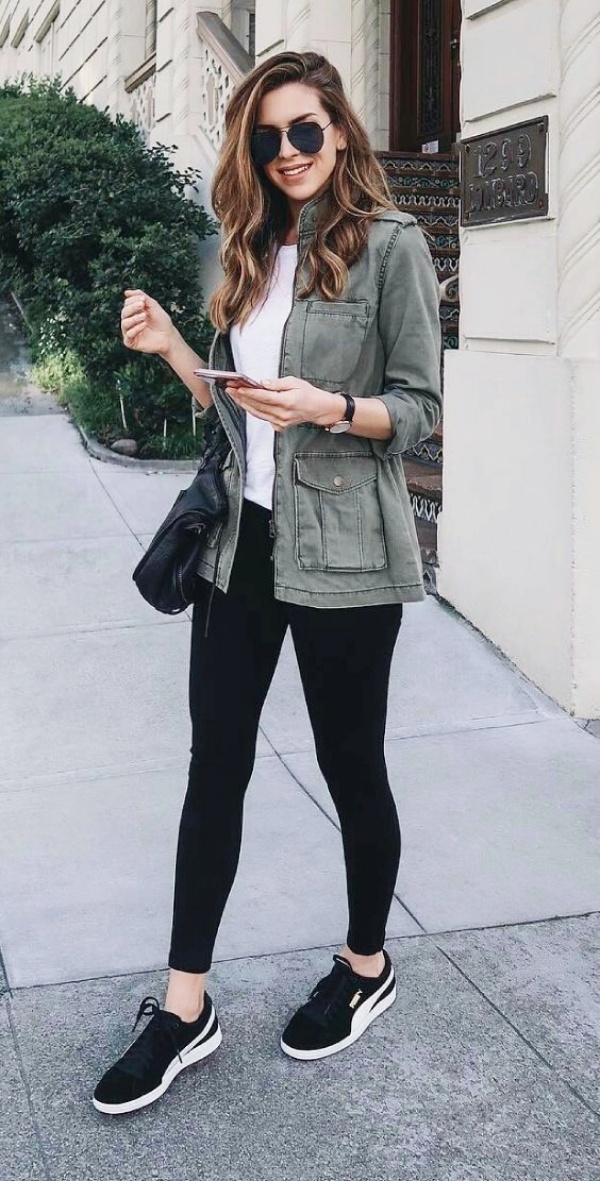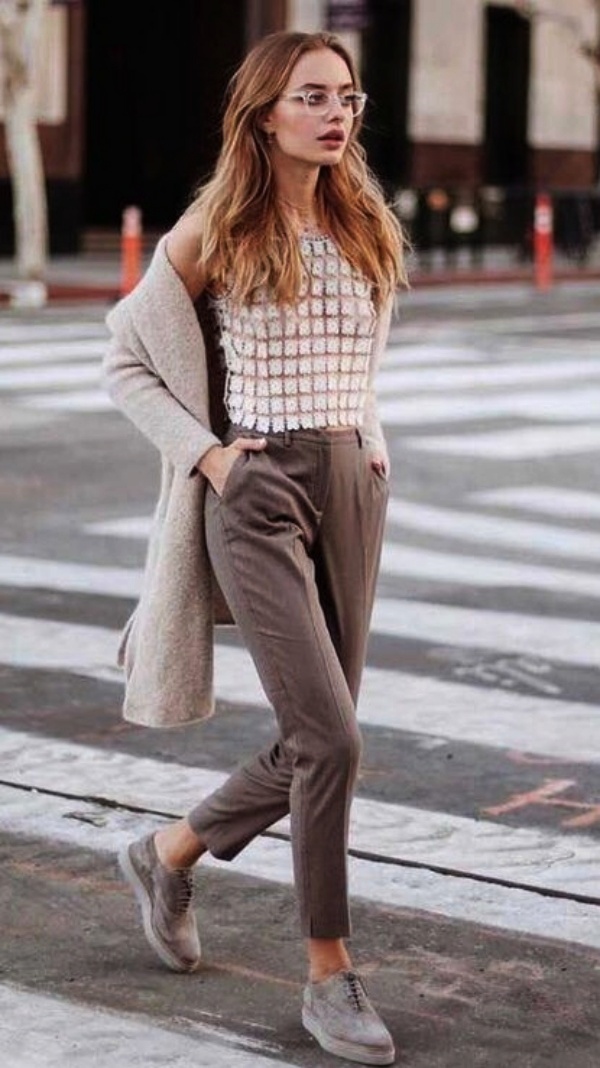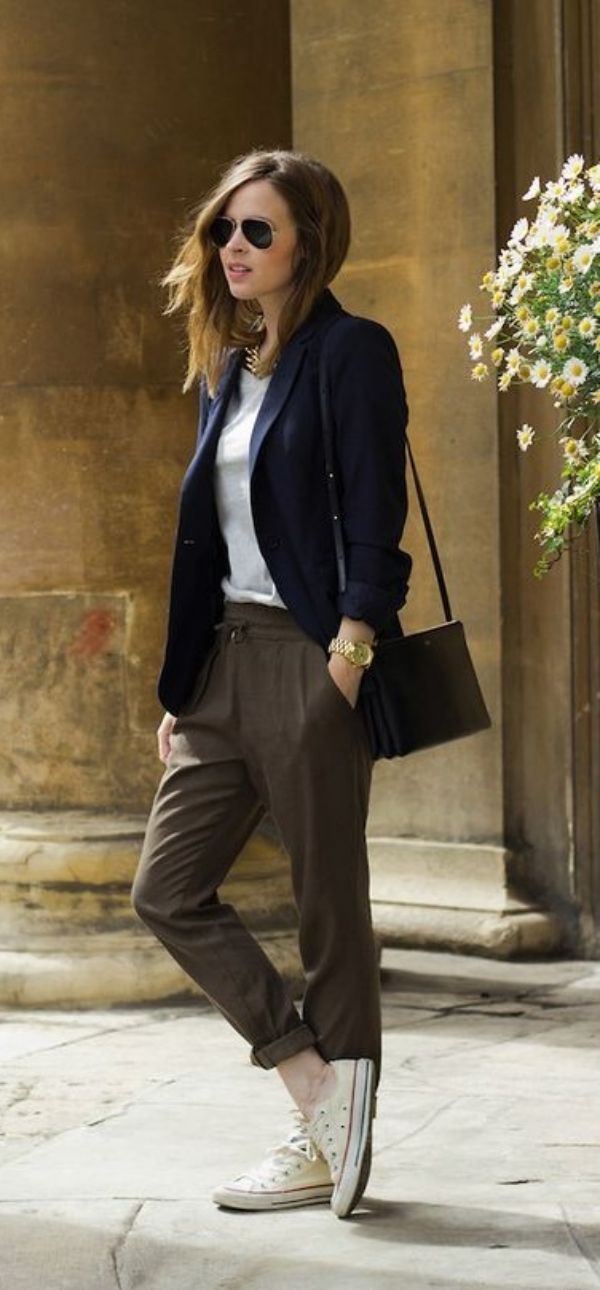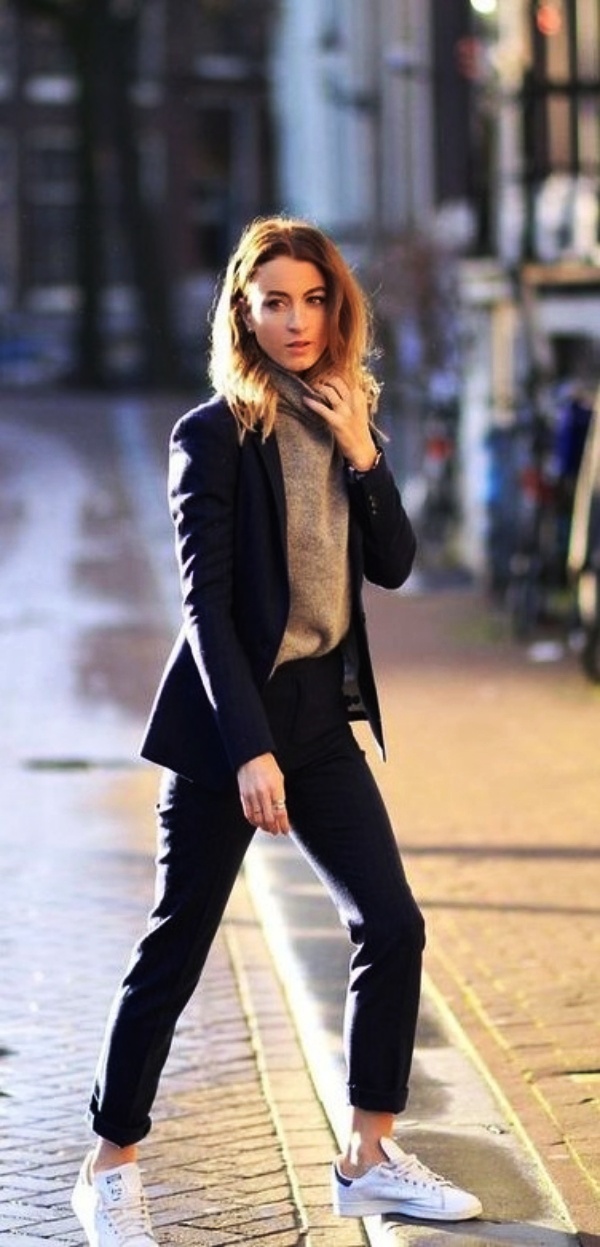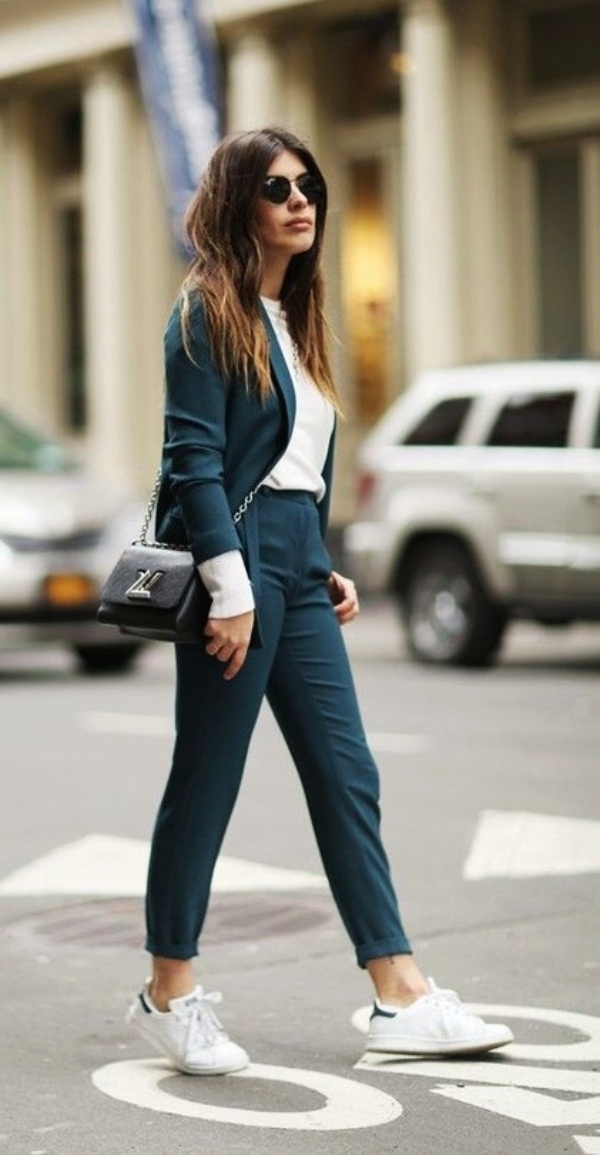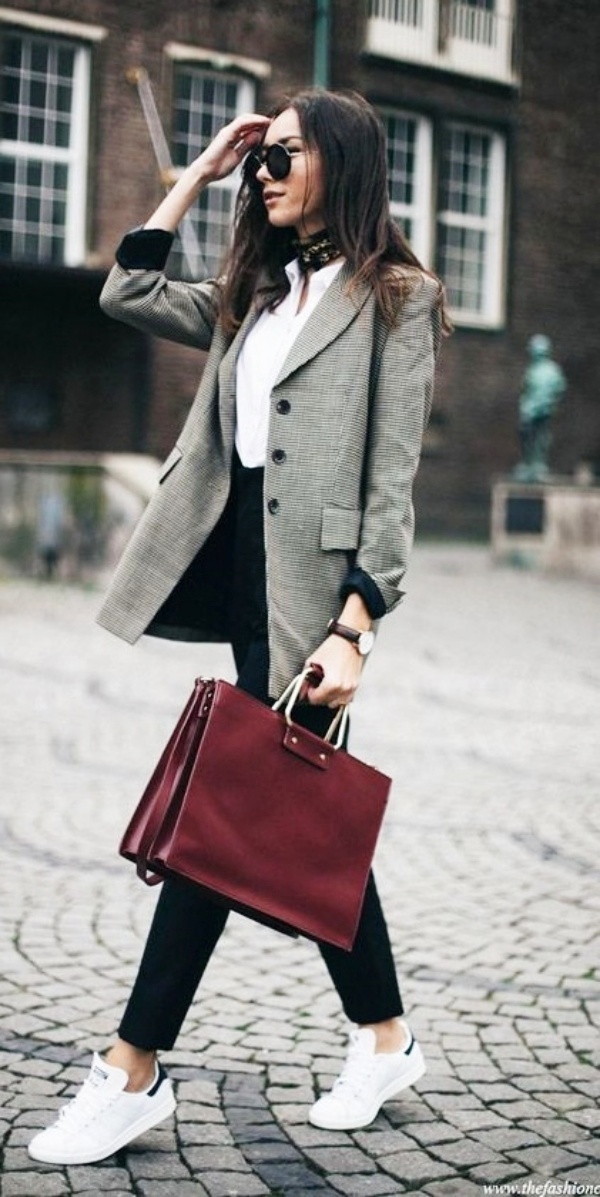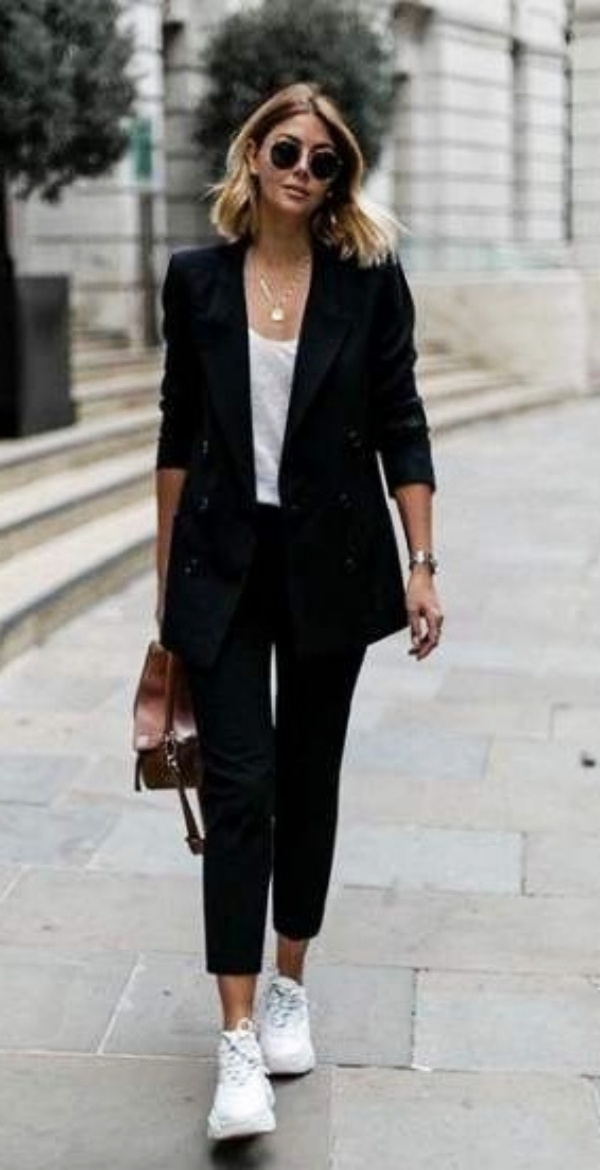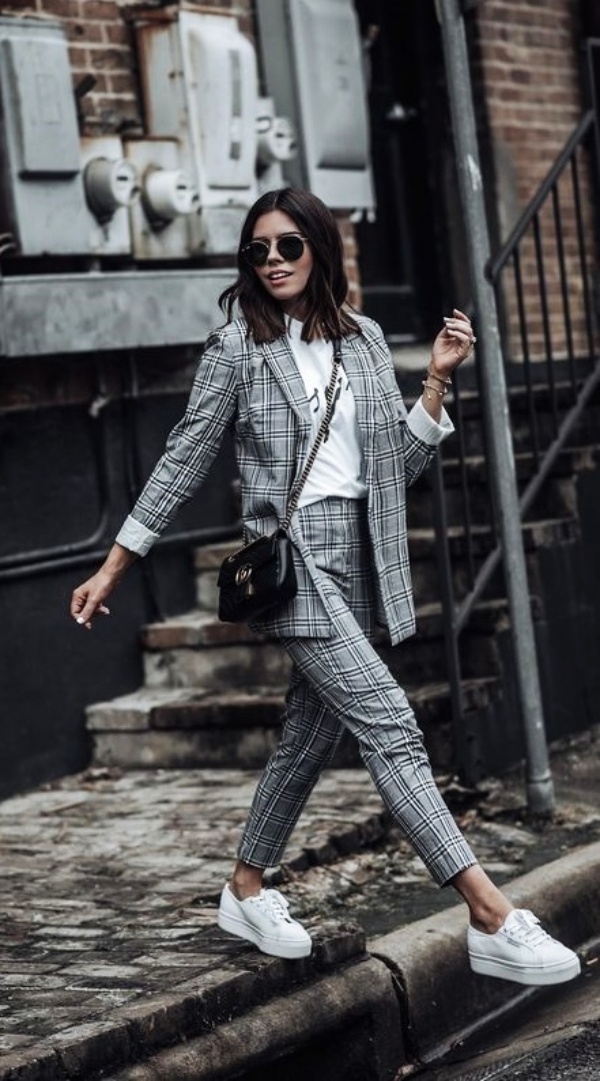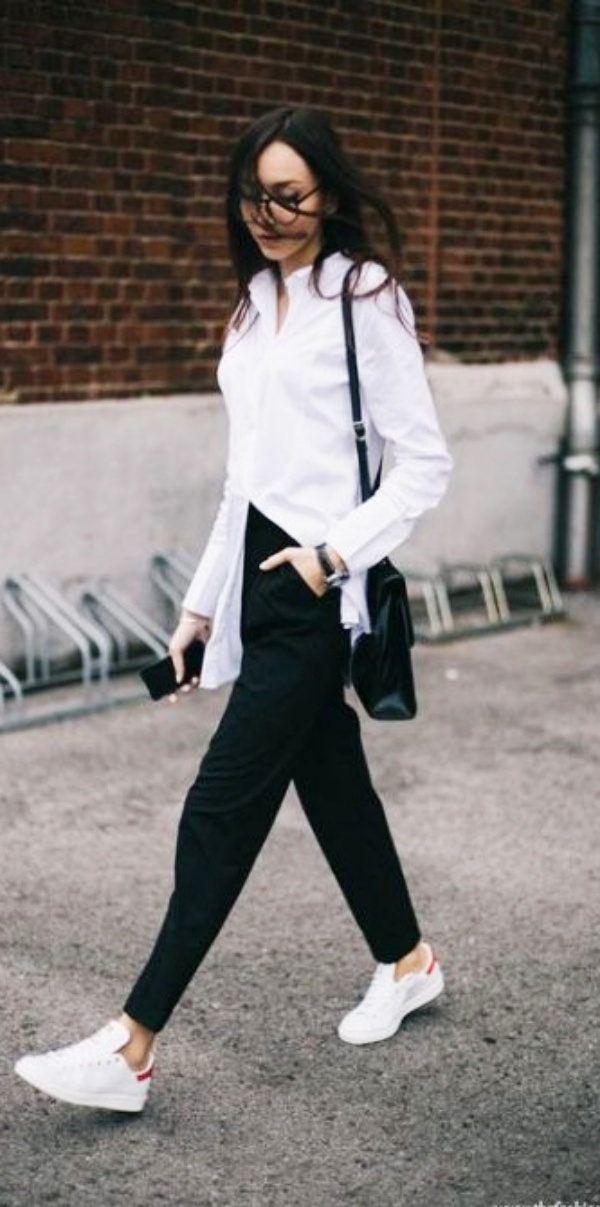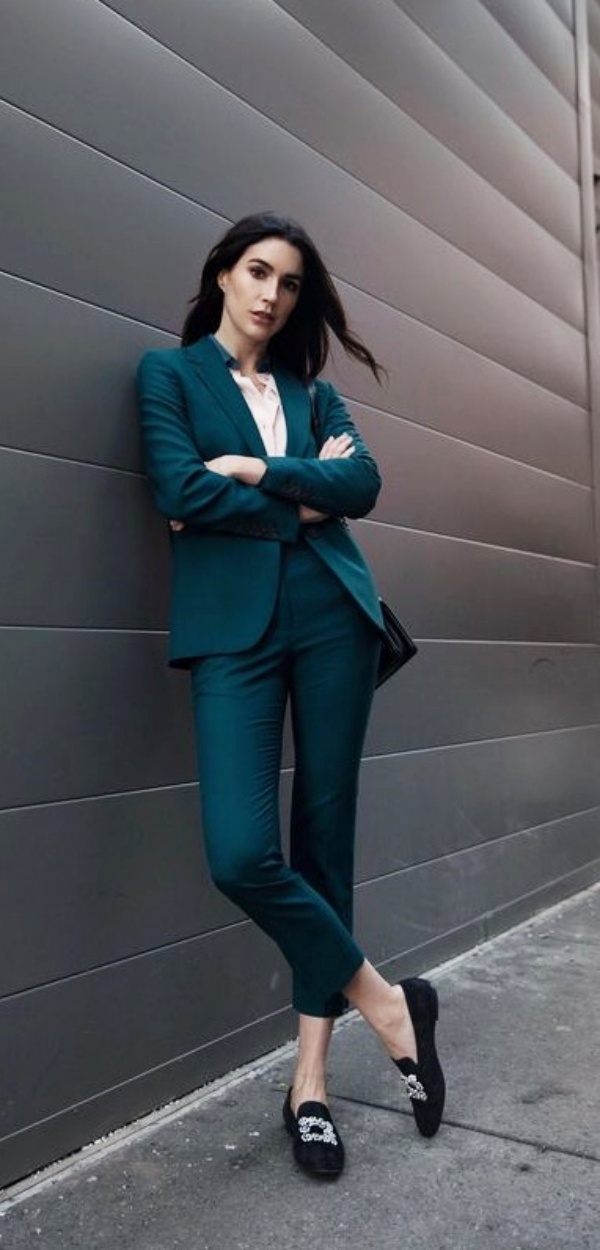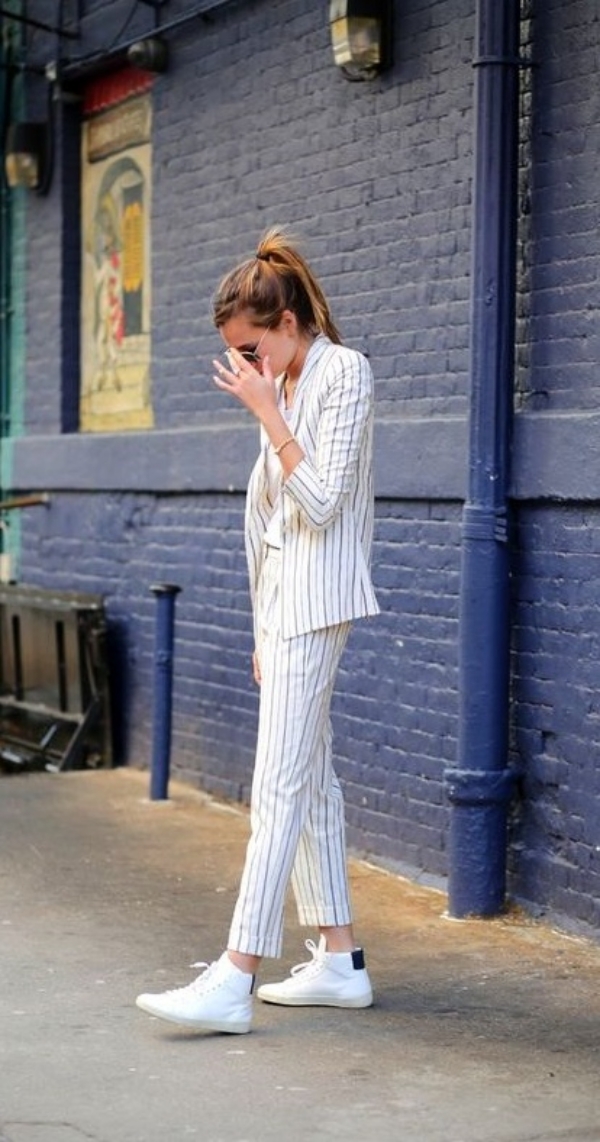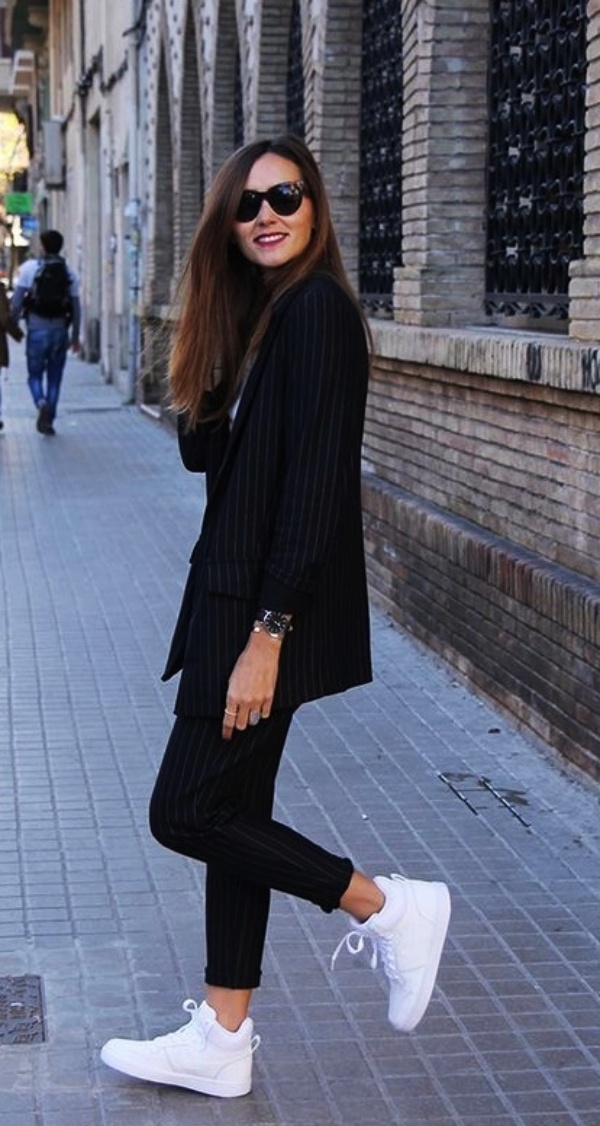 Thank us later women, and for now, get going – have you tried these new looks yet? If now, then don't wait and try out some Unboring Trouser and Blouse Office Attires for Women.