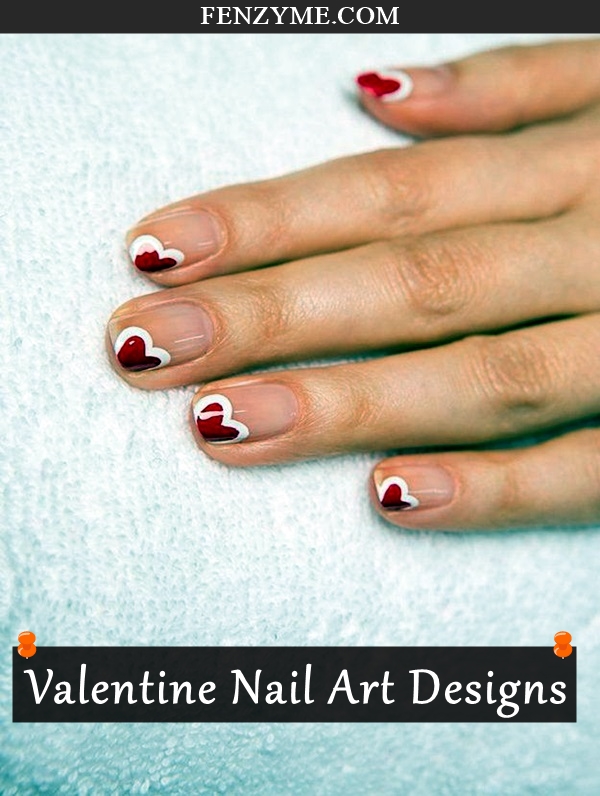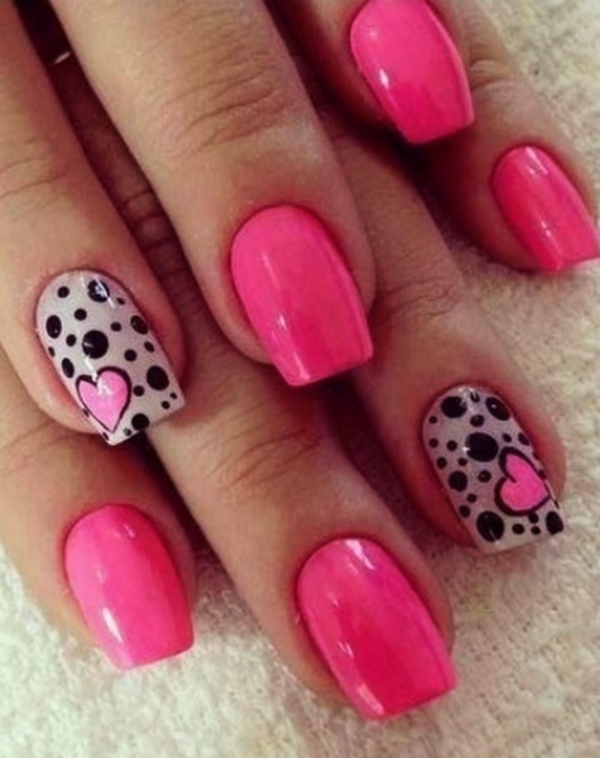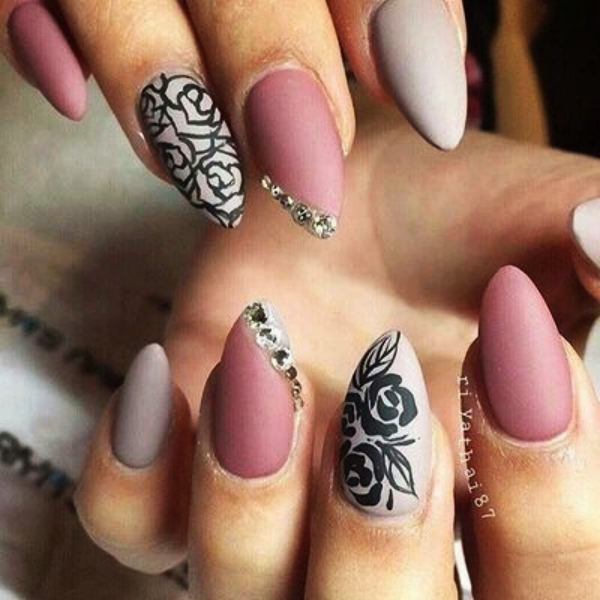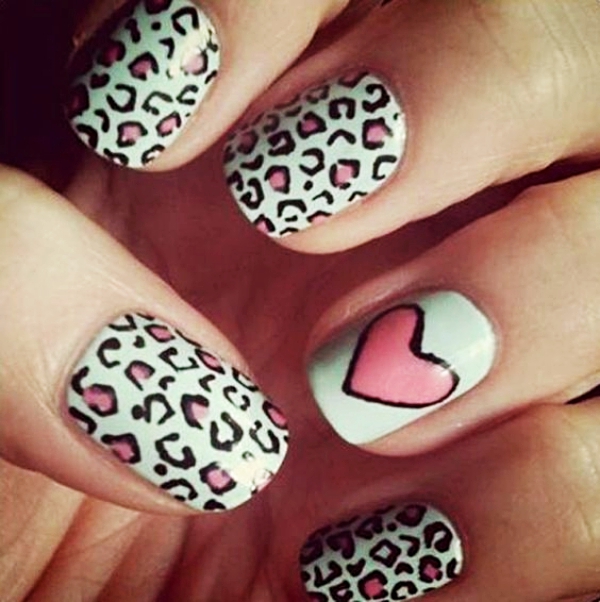 Heart French Tips Valentine Special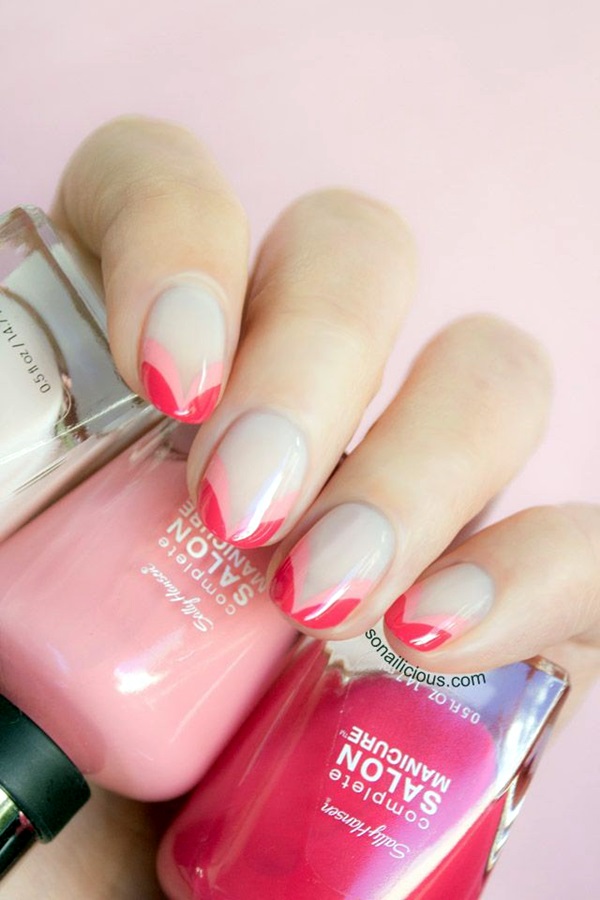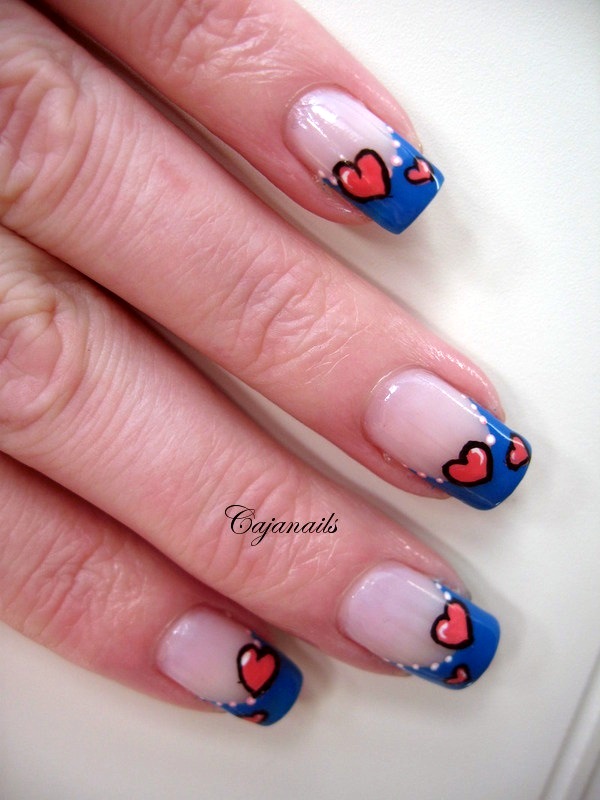 And here comes yet another classy manicure with elegant French tips stun proving to be special over a bright shaded nail color. You will definitely love that cute French manicure with differing hearts in ombre effect. Cute Valentine Nail Art Designs wait for these stunning French artworks as well. You may also love to add scintillating colorful stones to make it perfect for New Year as well.
Catch-My-Heart Manicure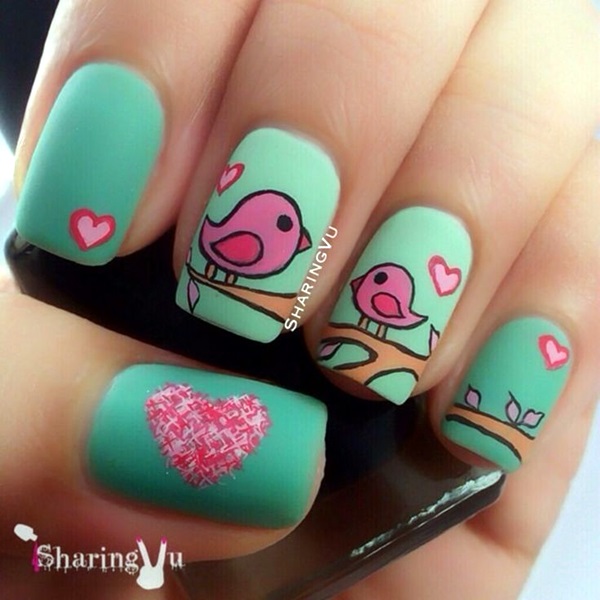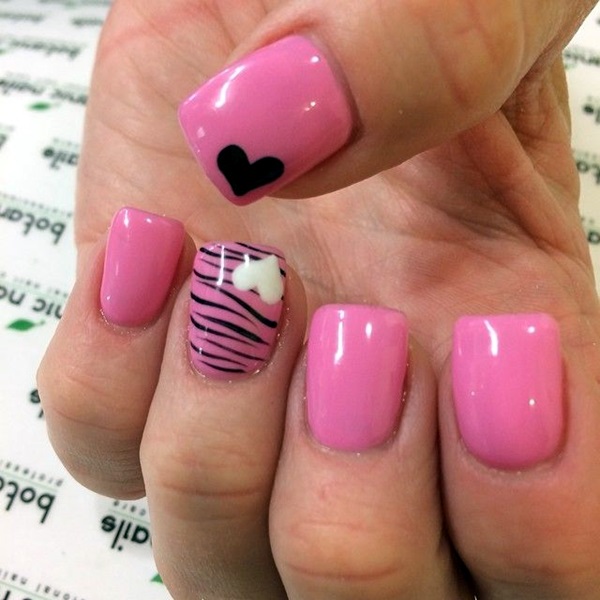 Portraying a boy throwing his heart towards his girl travelling all through the air and the girl catching it thereby holding it tight forever is a lovely idea residing behind this Cute Valentine Nail Art Designs. You may also portray some background by painting some romantic dry leaves or rose petals or anything that fill love in it. Gone are the days when articulating nails were used to be a tough task. Nail designing tubes and pens will get these sexy nail manicures in no time with perfection
A Kiss Manicure!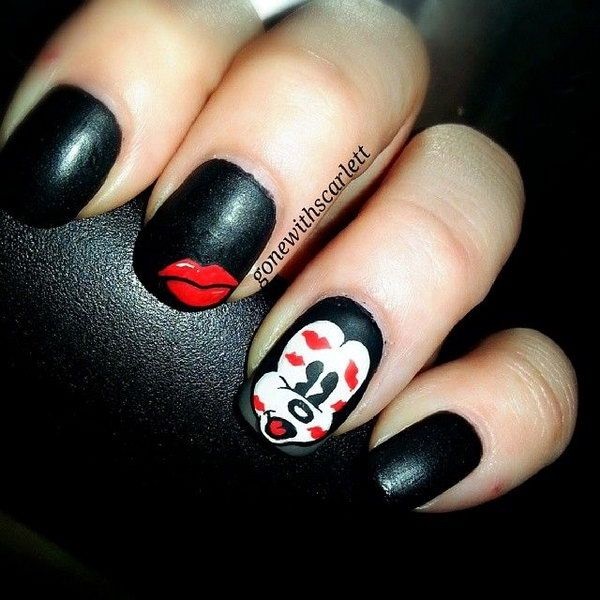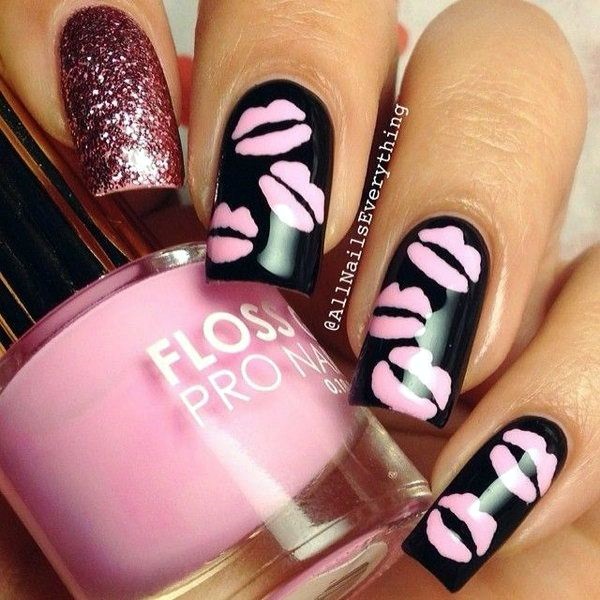 And what else could be as romantic as a kiss isn't it? Won't you love getting such a seducing yet Cute Valentine Nail Art Designs? A white base with stunning impression of red lips will add a sudden charm of extravagant romance this Feb 14. You may also include a playful pattern with regular polkas and hearts including shaded texture over nails.
Cool Newspaper Manicure with LOVE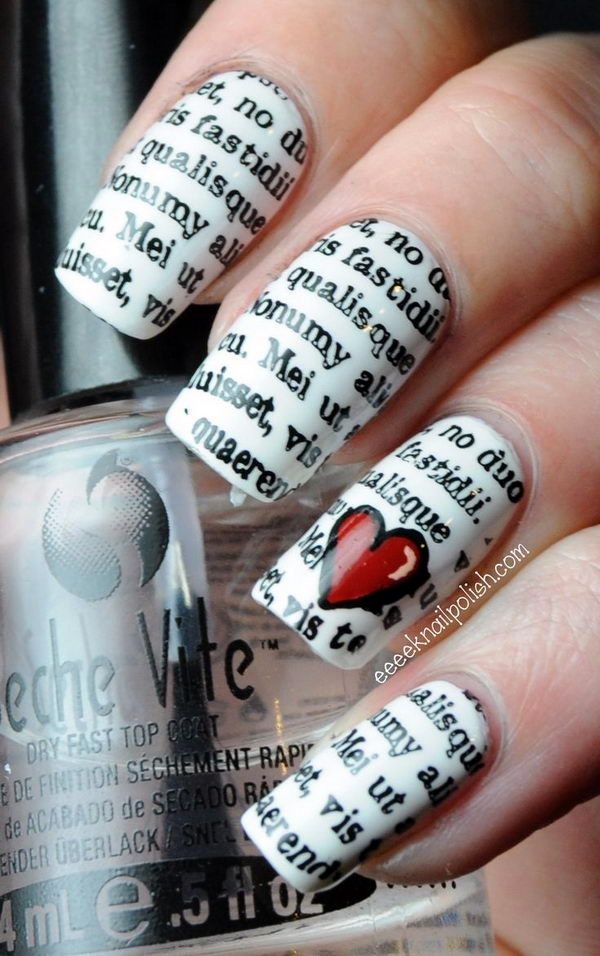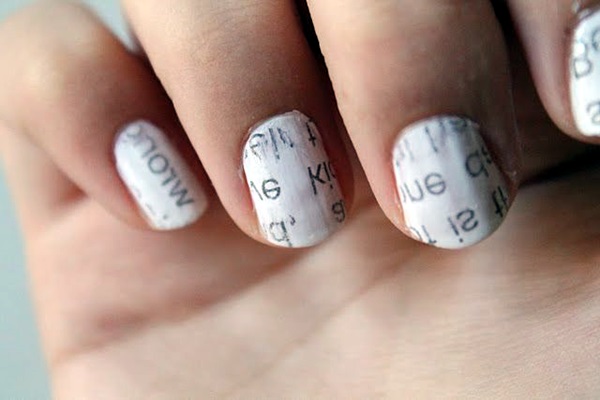 How about choosing cute newspaper portions and imprinting it on your nails over grayish white base coat thereby painting "L-O-V-E" on each nail. In order to be creative you may also create some authentic content about love in newspaper font and size and imprint it on your nails thereby giving your nail art a greater valentine sense.
Conversation Heart Valentine Inspo Manicure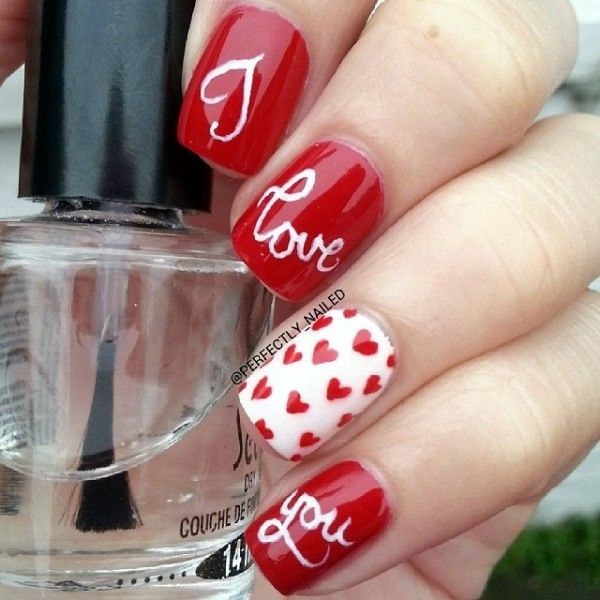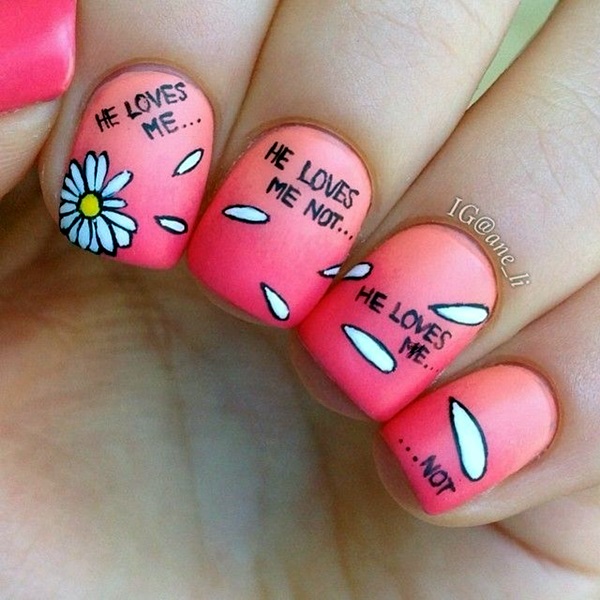 "Me + You", "LOVE", "Hubby", "I Love You", "Kiss Me", "Hugs" and you might have filled with absolute feeling of love by now. The cute pinky base with exotic colorful heart having these cute little conversation phrases writing over them. You may also give a twist into this Cute Valentine Nail Art Designs by painting the anti-valentine phrases including "Meh", "No" and much more making it a fun.