Your clothes, like most of the things on Earth has a sell-by date – they're not meant to last forever. And sooner or later, you're going to have to go out and buy some new ones. Still, that doesn't mean you can't make them last longer than they're intended for.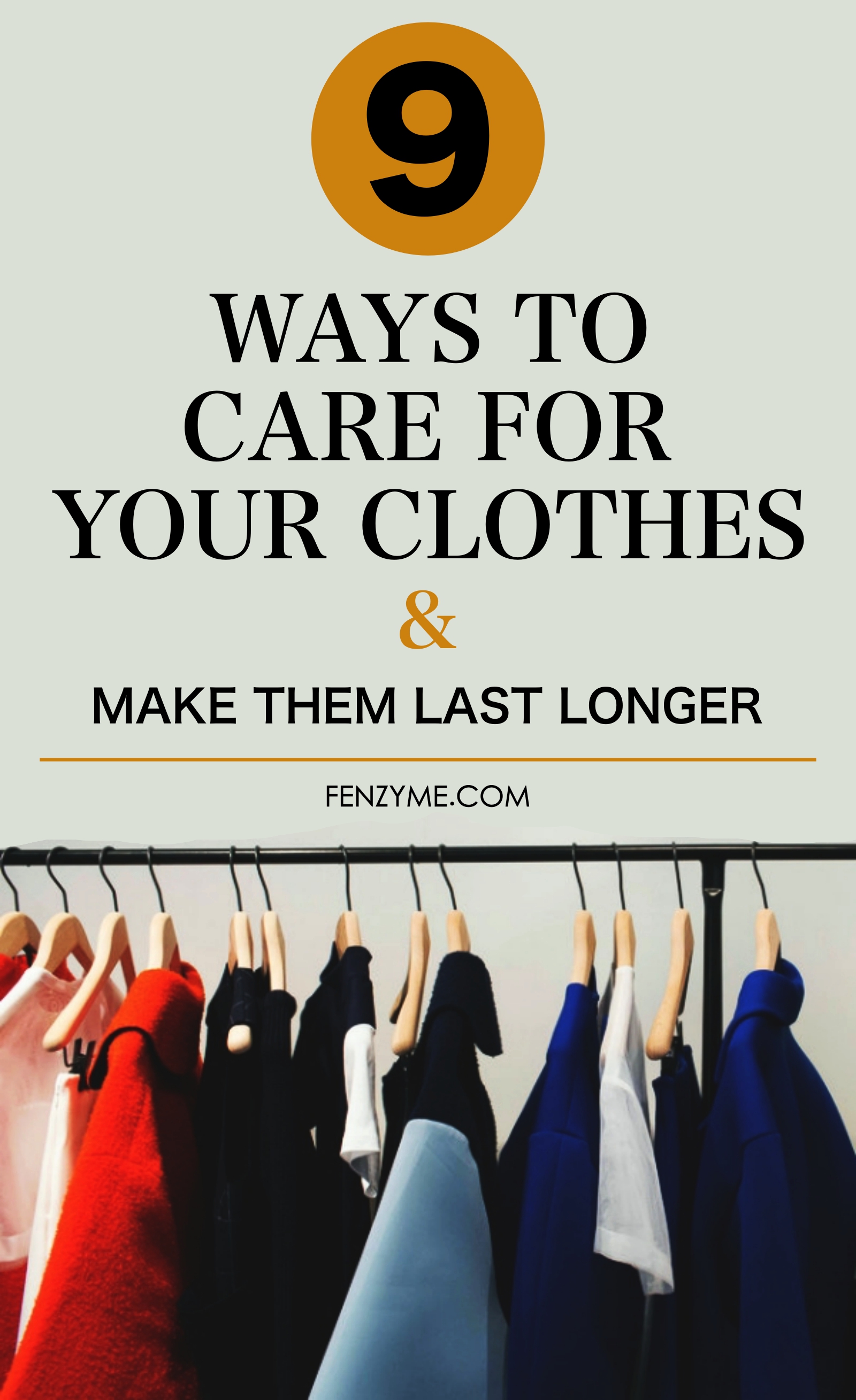 In this post, we'll show you how you can most of what you wear so they can last longer and stay as fresh as the day they were bought.
Ways To Care For Your Clothes And Make Them Last Longer
Read The Tag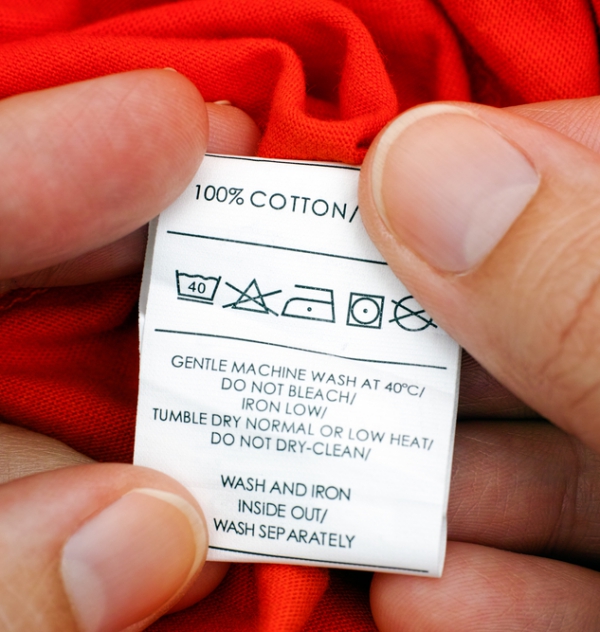 Before you even think about washing your clothes, read the tag for proper washing care. There's a range of laundry symbols that seem to be in a foreign language but actually have a purpose and meaning to them. Also, be sure to read the cleaning instructions carefully instead of just winging it. As a matter of fact, you should consider reading the label before you buy any clothes. Any piece of clothing that is of high maintenance and requires tender washing should not be bought at all. You should also avoid dry-cleaning clothing as they require extra time and cost to make them right. This also includes a chemical bath.
Perform A Sniff Test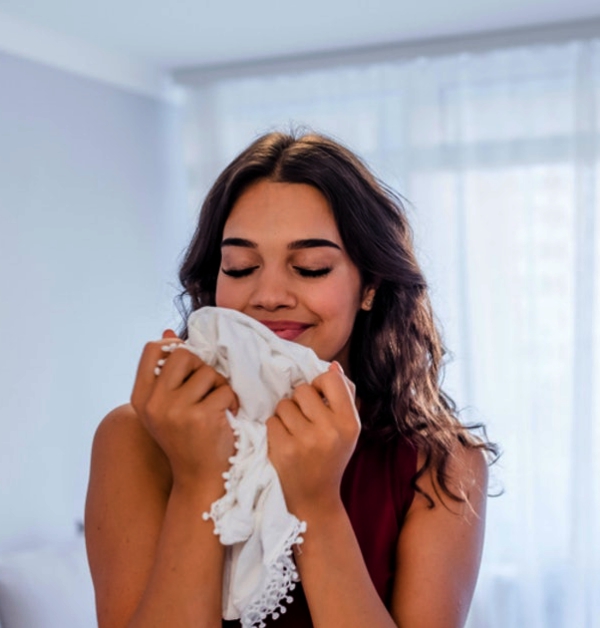 This is a timeless tactic and for good reason too. Put those olfactory cells of yours to good use. It isn't necessary to always wash a piece of clothing every time you wear it. This is especially true for shorts, pants, and shirts when you have worn an undershirt. If your clothes aren't visibly dirty, then try hanging it inside-out in an open area or outside for a couple of hours to allow it to air out. Unless of course, you've eaten garlic, then this method won't work.
Treat Stains Immediately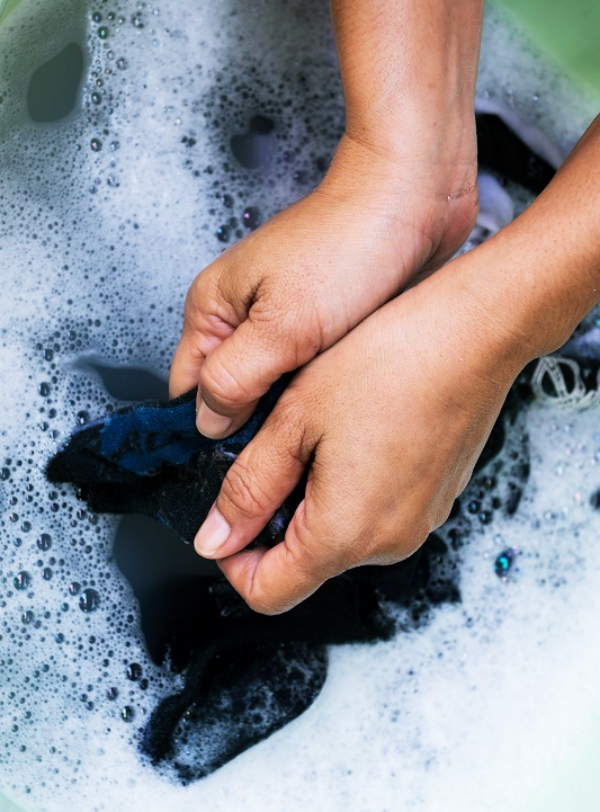 The moment you get any stain on your clothing is the moment is the moment you need to wash it right away. This is so that they don't settle in and ruin your clothes overall. For a simpler solution, we suggest buying a leave-on stain treatment spray in which washing isn't required right away and is set on stained clothing until they're ready for laundry.
Be Mindful Of Zippers And Buttons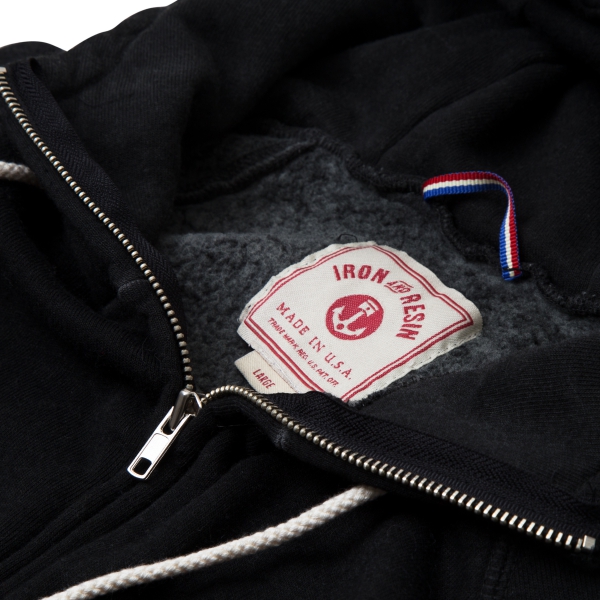 When washing, remember to unbutton the buttons and zip up the zippers. Open zippers can snag on other pieces of clothing when they're in the washer or dryer, thereby wearing them out faster. By unbuttoning the buttons, you minimize wear on folds and prevent loosening of thread around the button.
Turn Clothes Inside Out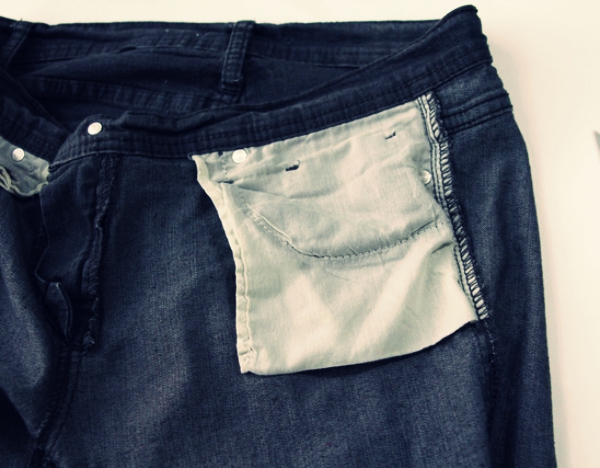 Doing this ensures the fabric on the visible outside doesn't deal with as much abrasion from the water and dryer that would otherwise cause piling or the fabric to wear out faster. It also prevents dark clothing to fade, so those who prefer goth clothing are in the clear.
Wash Similar Items Together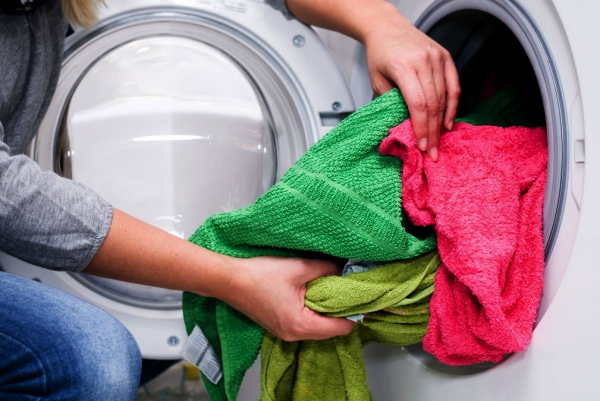 If heavy bulk items such as flannel sheets are washed together with delicate clothing, it will cause the latter to wear and tear. Dark colored clothing must never be washed with light-colored clothing due to the dark color dye potentially staining them.
Prevent Dark Colors From Fading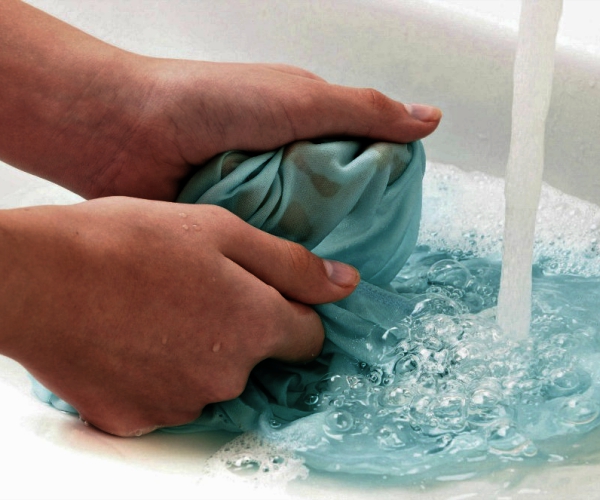 Clothing with dark colors can fade away unless they're washed in cold water, using a mild detergent and a cup of vinegar for a large load. Vinegar is a good agent that prevents dark colors from fading away. This is by helping to dissolve the residue from hard water and laundry detergent that could cause fading. Vinegar can also help set color on clothing made with unstable dyes.
Use A Fabric Dye To Renew Faded Or Stained Clothing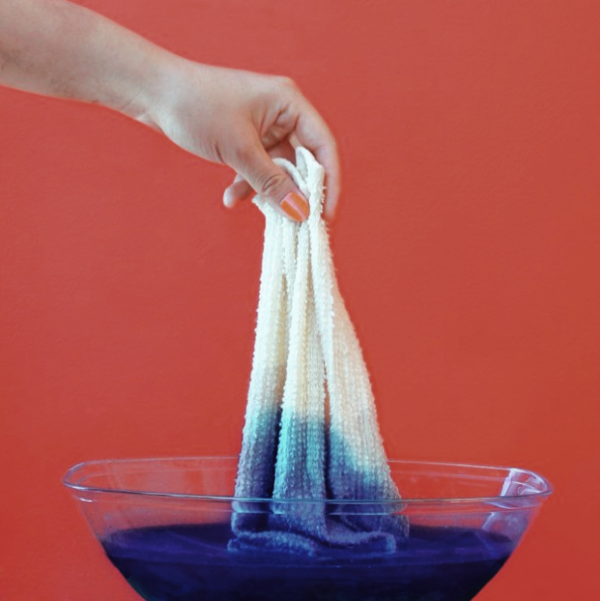 If for instance, you have a faded light blue shirt, you can reinvigorate it by using a dark blue color of Rit Dye on it.
Dry By Air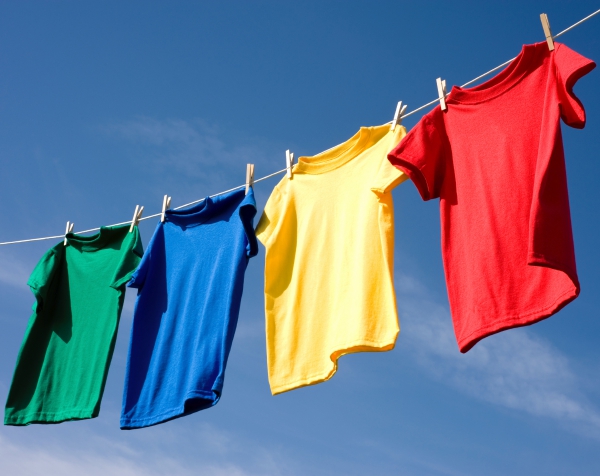 This is to help reduce wear from tumbling around in a dryer and save money on the cost of using a dryer. Chances are that the lint you remove from your dryer is actually pieces from your clothing. Also, don't dark clothing out in the sun to dry as it may cause fading.