How a simple tie can enhance your look and get more compliments from others? The answer to this question is not difficult to understand because ties are not only being worn as a part of your clothing item, moreover they are among one of the best ways to impress the lady you like most. The tie you usually use to tie for your school or college time may now seem boring to you because those ties are not updated with the latest trend. Here we present top 10 stylish ways to tie a necktie which are suitable for every occasion and will add perfect edge to your look.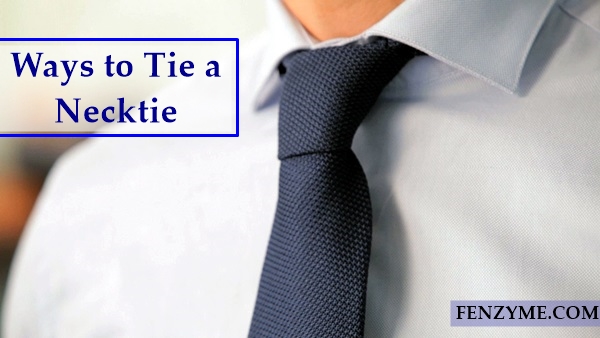 Suppose, you are going for special social event where you really need to stand out, styling these statement knots will give you elegant and outstanding look. And guys, she too dies to watch you walking in these Ways to Style Your Guy (Mens Outfits) as to fall in love with you all over again.
Ways to Tie a Necktie
The Rose Knot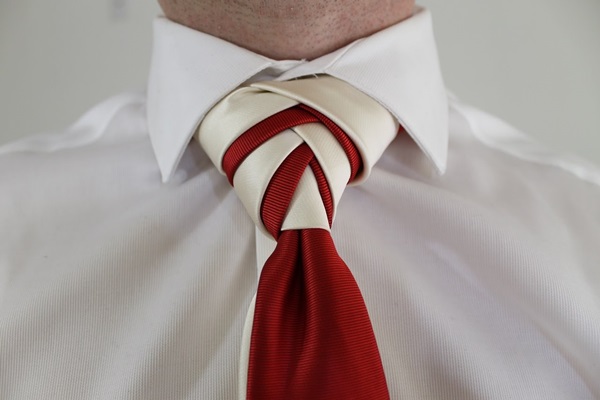 This knot is perfect for a romantic date or special days like Valentine Day, wedding anniversary day or rose day. Though this neckline knot seems to be in the shape of a rose, but the folds are easy and simple.
To give a strong hold you can tie an extra loop and wear it confidently for your first date.
The Four-In-Hand Knot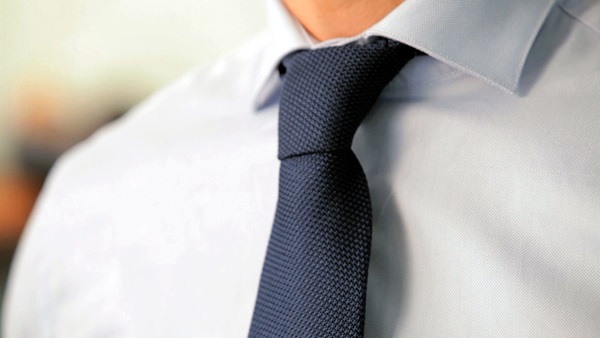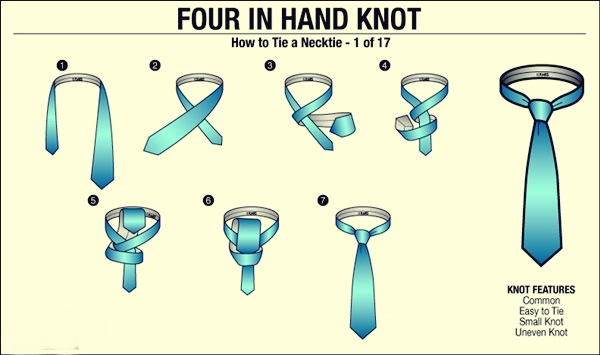 This is of the easy ways to tie a necktie. Suppose, you are wearing a standard button-down shirt and are quite confused as to style which type of tie that matches well with your personality. This slender, asymmetrical and self-releasing knot will rock the atmosphere wherever you go. The tie is made from heavy fabric and an excellent choice for semi-formal events.
The Truelove Knot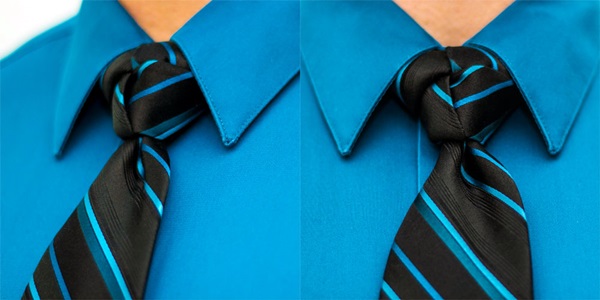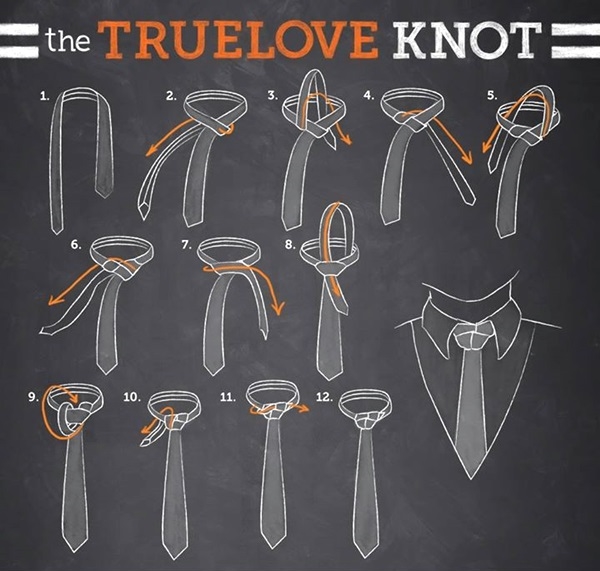 It's more of a complex type of knot that requires proper concentration and patience. The knot is usually divided into four sections which is perfect for teenagers to try something unique for late night parties or occasional get together.
It's also known as striped tie as it creates pinwheel effect.
The cape Knot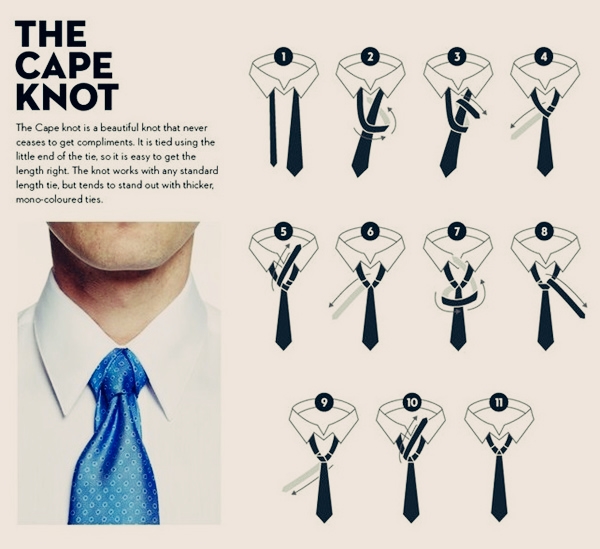 The knot works best with mono-colored ties and loosened from the top to look simple. The knot easily grabs attention of other people around you and you will feel excited. Slowly-slowly the knot is gaining its aesthetic value. There are plenty of mens fashion style outfits trending now. Here's taking a look at few of them that even girls would love seeing their guys sport.
The Four Rings Knot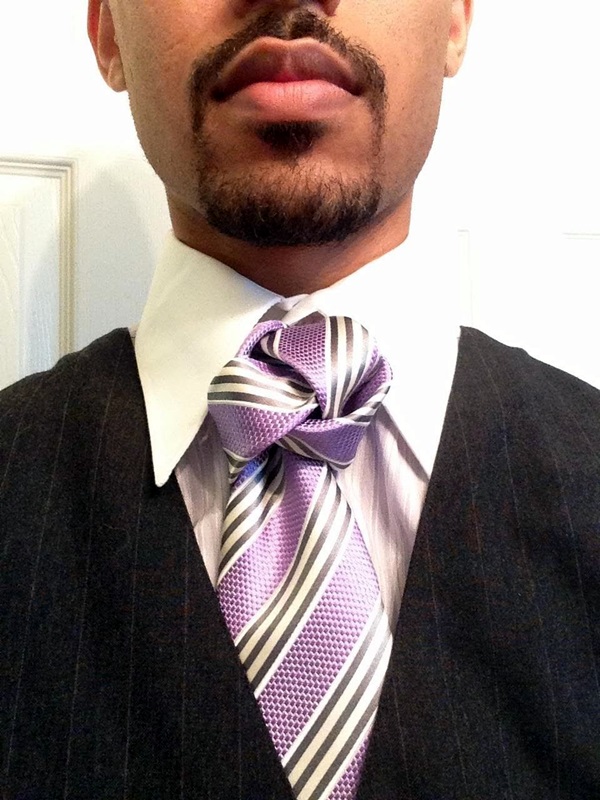 It's clear from the name itself that the tie comprises of Four knots and proves to be among unique ways to tie a necktie. It's done in a slightly loose way creating a puff at the center with four rings.
The men love to style this tie for casual weekend.
The Trinity Knot

The knot has gained lot of attention over past few years and it's titled as the trinity knot because of the triple folds that resembles the shape of a Triquetra knot. For an absolute stunning look avoid going for elaborate patterned ties for formal events.
The Diagonal Knot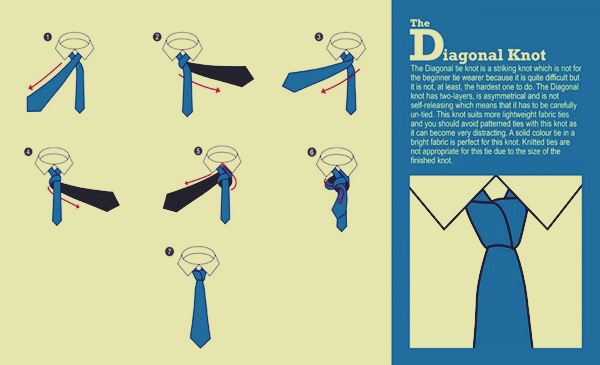 This type of knot is quite uncommon and looks best for evening occasions. Ties made of versatile and light fabric with bright colors can easily achieve this knot.
The Fishbone Knot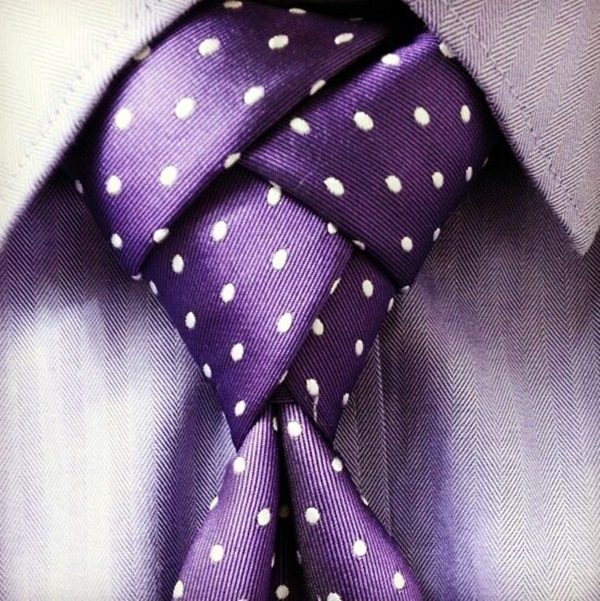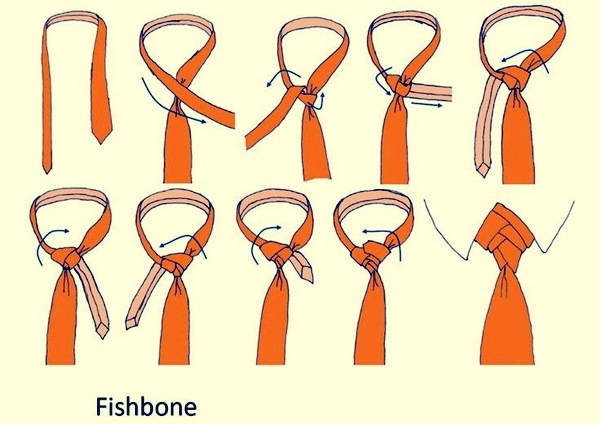 The beautiful knot creates good impression on others and quite popular among work of tie artistry.
It's been called by the name of a fishbone knot because it's hard, appealing and worth to be worn over formal occasions.
The Eldredge Knot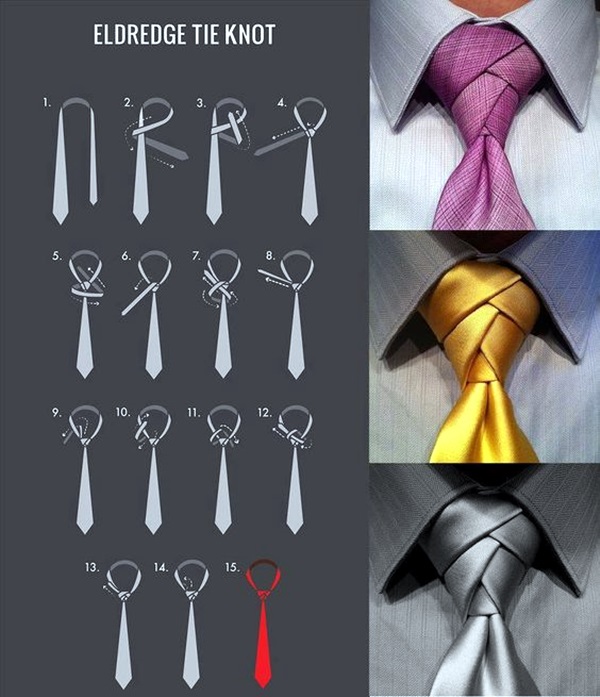 It's effortlessly easy to tie and carry for long hectic hours. The best positive feature about this knot is that it consumes less fabric creating an amazing tightened or loosened tail. Shirts with wide collar openings achieve this knot successfully.
The Half-Windsor Knot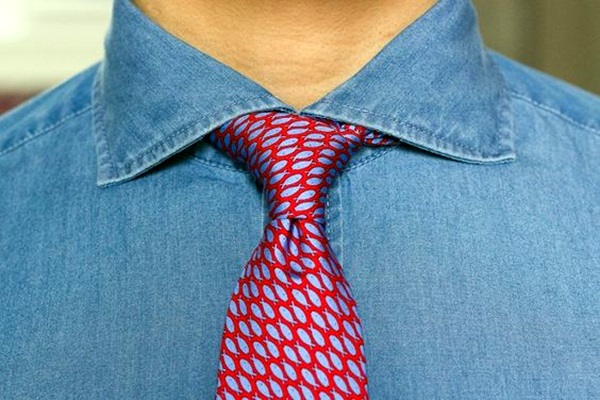 It's among modern ways to tie a necktie in respect to full Windsor knot. It's usually done in the form of a clean symmetrical triangular knot that matches well with any formal shirt.
It's extremely versatile in appearance and sets your mood happy both at work and play time.
Hangover Knot
Prat Knot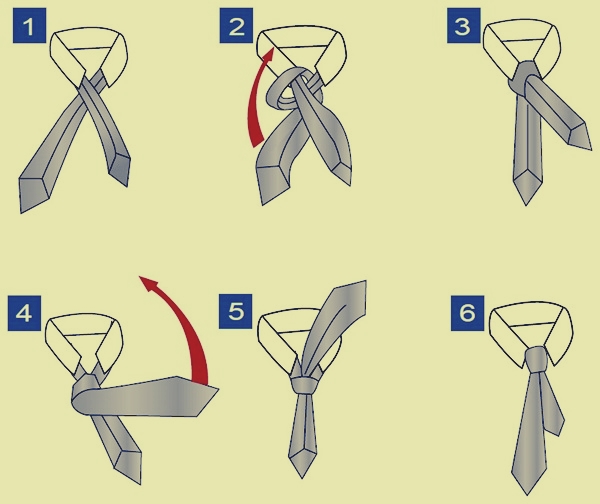 We all know that beard symbolizes power and strength of men, so everyone is trying to keep the facial hair for a better improved look and to impress others. Now, let's have a look over some popular cute short and full beard styles for men. Ties can do magic, man just need to match them well to catch everyone's attention.