One of the unexpected side effects of the internet revolution has been that men and women around the world now have instant access to a great wealth of fashion advice, tutorials, and guides. For those of us who like to represent with our next level fashion style, this means a lot more competition! We're all looking for those little ways to improve our outfits and stand out from the crowd.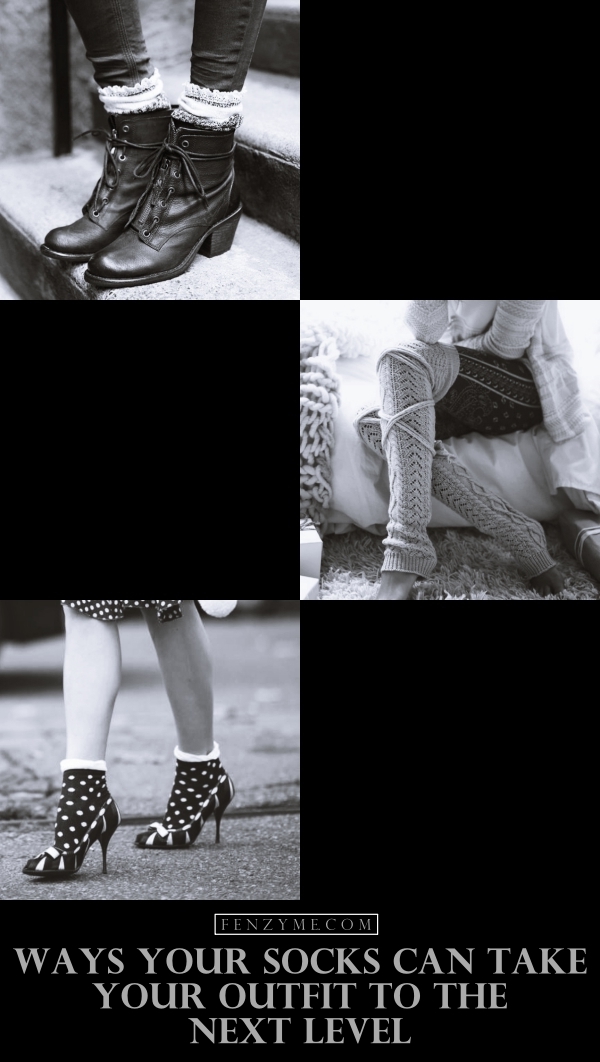 If you follow all the rules when building your outfits you'll probably never be a fashion disaster, but you'll also never be considered a trendsetter. Every additional accessory you add is a step towards "too much", so why not start with the essentials, like your socks? With super sock styling skills, you'll rise above the rest without coming across like a try-hard. Cool, fashionable socks can be subtle, distinctive or outlandish – and all can work with your wardrobe if you pair them correctly.
Let's take a look at some of the ways socks can spruce up the outfits you already own.
Ways your Socks Can Take Your Outfit to the Next Level
Wear short socks with sneakers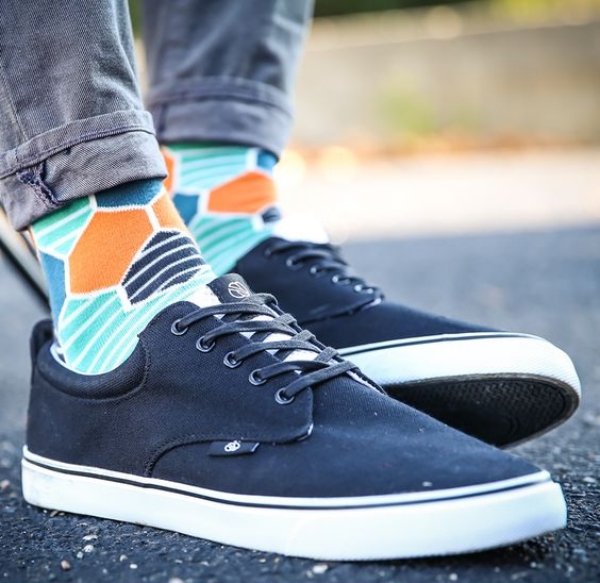 Short socks are the scariest to try and pull off for many, but they work well to draw attention to your cool sneakers or fashionable loafers, especially if you choose a completely contrasting color.
Thigh high socks are back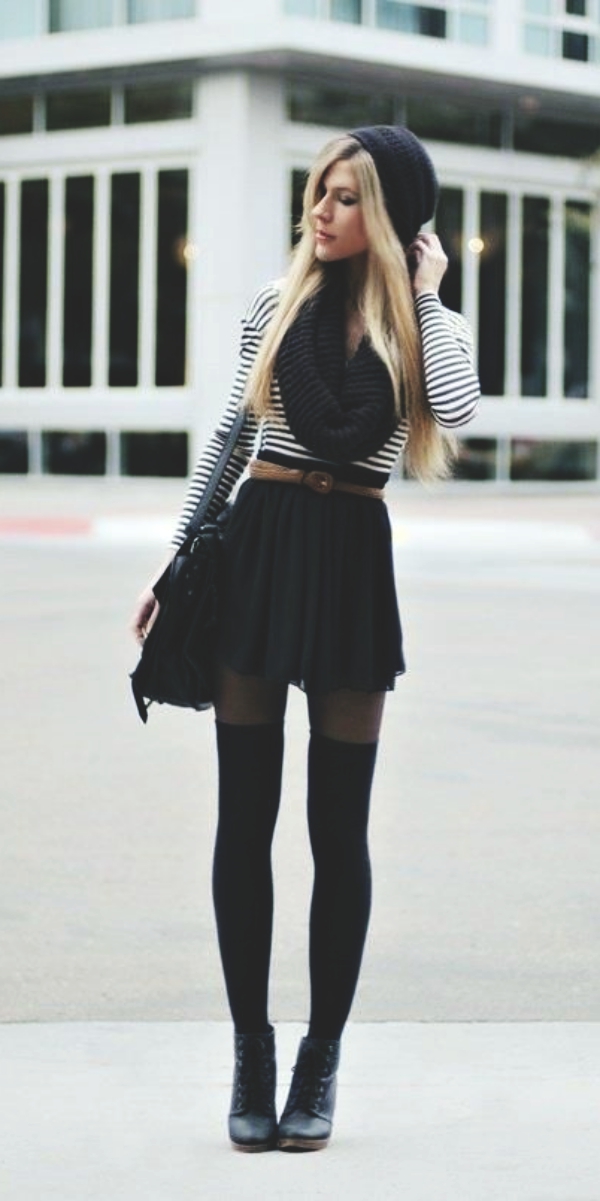 You might associate thigh high socks or stockings with Catholic schools, or the '90s movie Clueless, but they can help make for some really cute outfits. A cute hat, a loose bohemian dress and thigh highs together make for a boho-chic look, whereas pairing thigh highs with a romper is a killer look for autumn. Go for a goth look with an all-black outfit and thin thigh high socks, or contrast a floral dress with black thigh highs for a light, sophomore style. Foot Traffic, has a wide range of fashionable thigh high socks from which to choose, and one of the biggest selections of men and women's socks available in the U.S.
Pair mid-length socks with short hemlines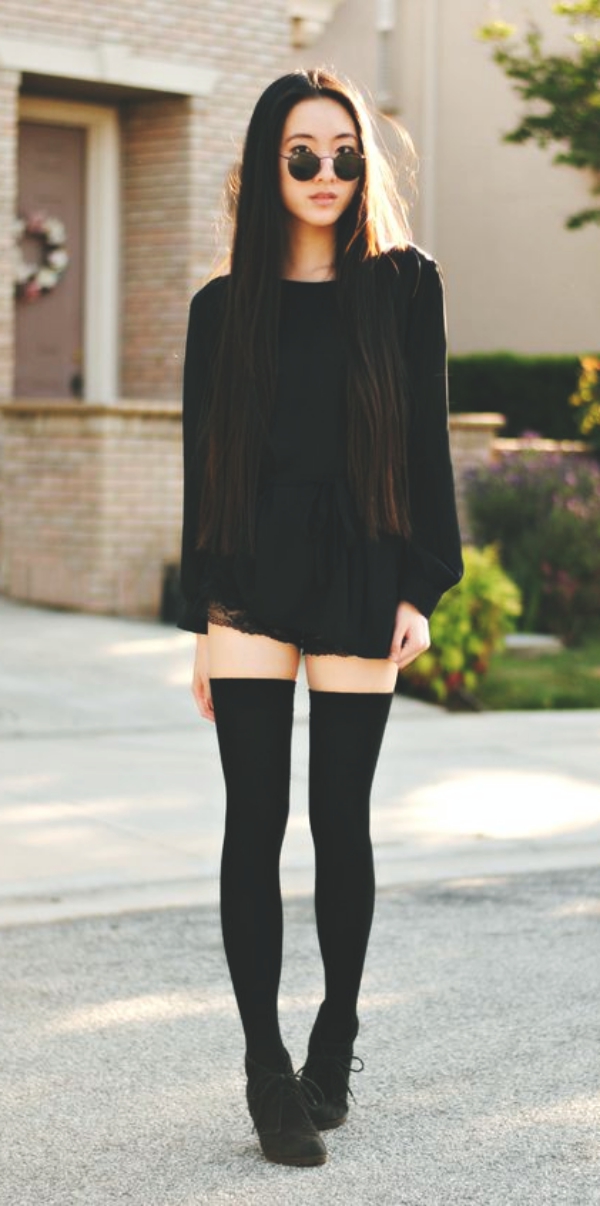 As your socks get taller, be wary of making your long, luscious legs look stumpy. A dress with a short hemline will offset this effect, and if it looks good in the mirror, test the waters with a midi skirt with your mid-length socks.
Long socks usually work best in dark colors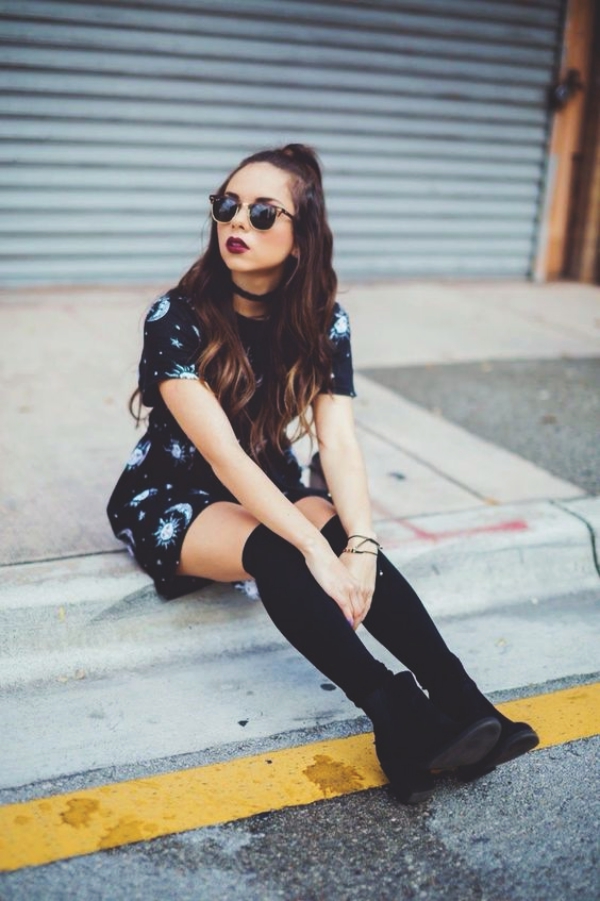 Every fashion rule is made to be broken, but when starting out with longer socks we suggest darker hues like blue or black to avoid that boarding school vibe.
Try sparkly socks with sandals/Sneakers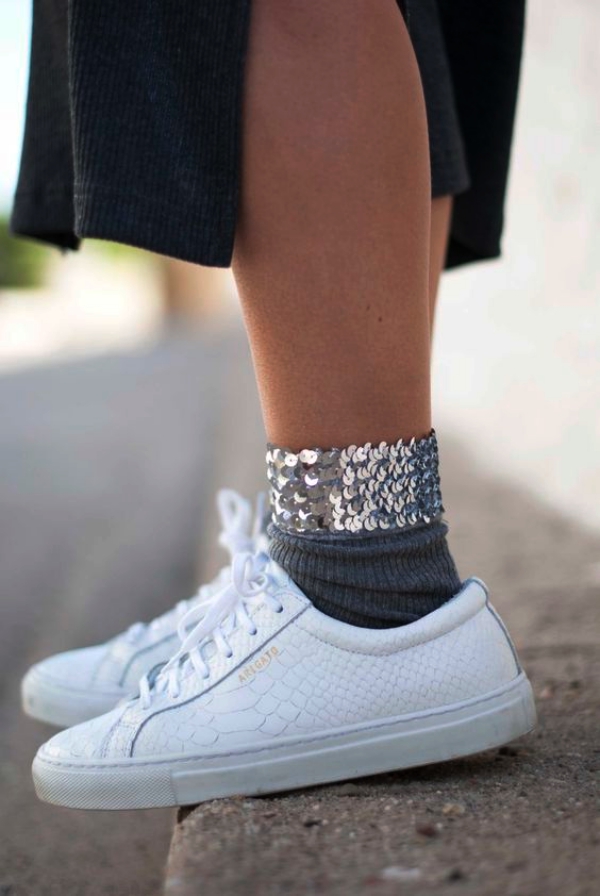 You can wear socks to a formal outing. Strappy sandals pair well with lavish, elegant socks – we like sparkly socks the best for a dinner party combo.
Transparent socks leave nothing to the imagination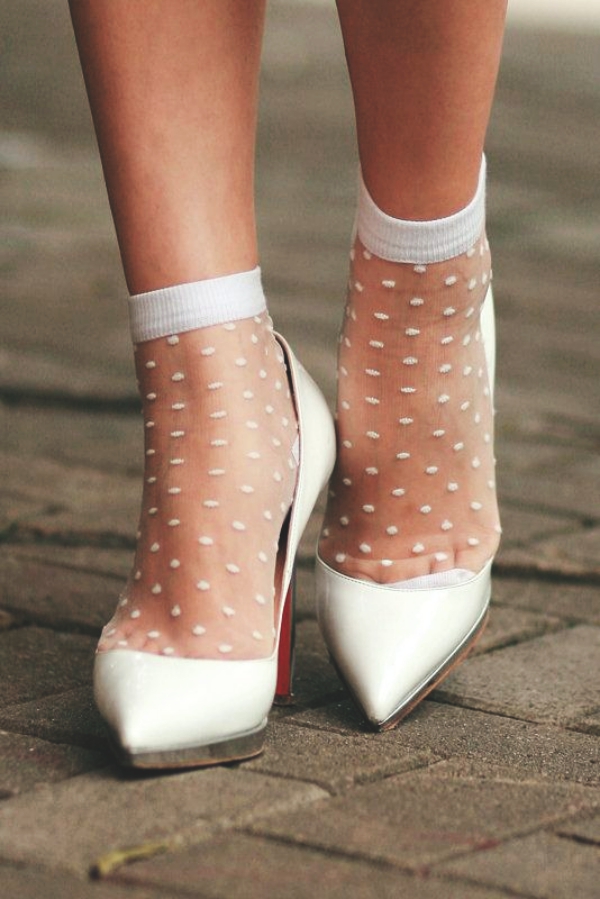 If you're proud of your feet then show them off! Transparent socks can add a little leg length and usually work best in a short length.
Socks peeking out of ankle-length boots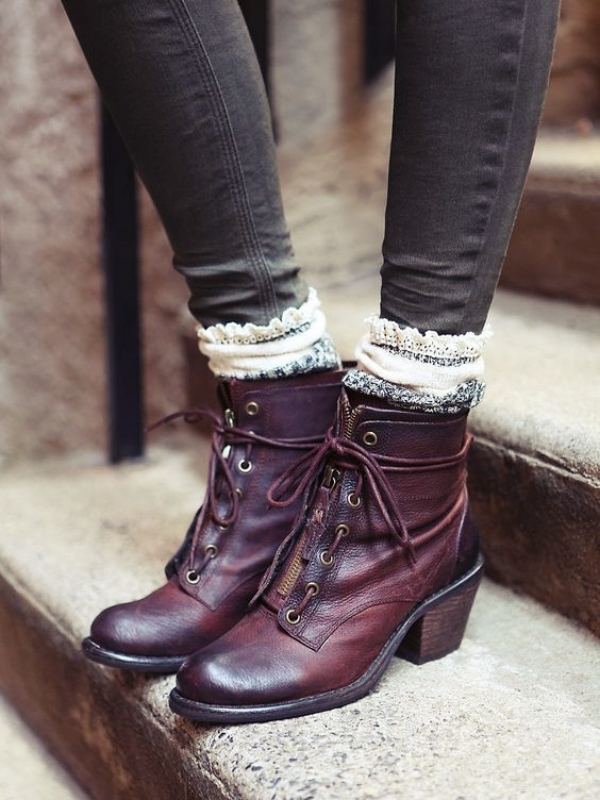 For just a garnish to your favorite trendy boots, socks that are barely visible over the rim offer a non-committal way to join in the latest craze for socks. Choose a color complementary to your boots.
Pair your crop top and socks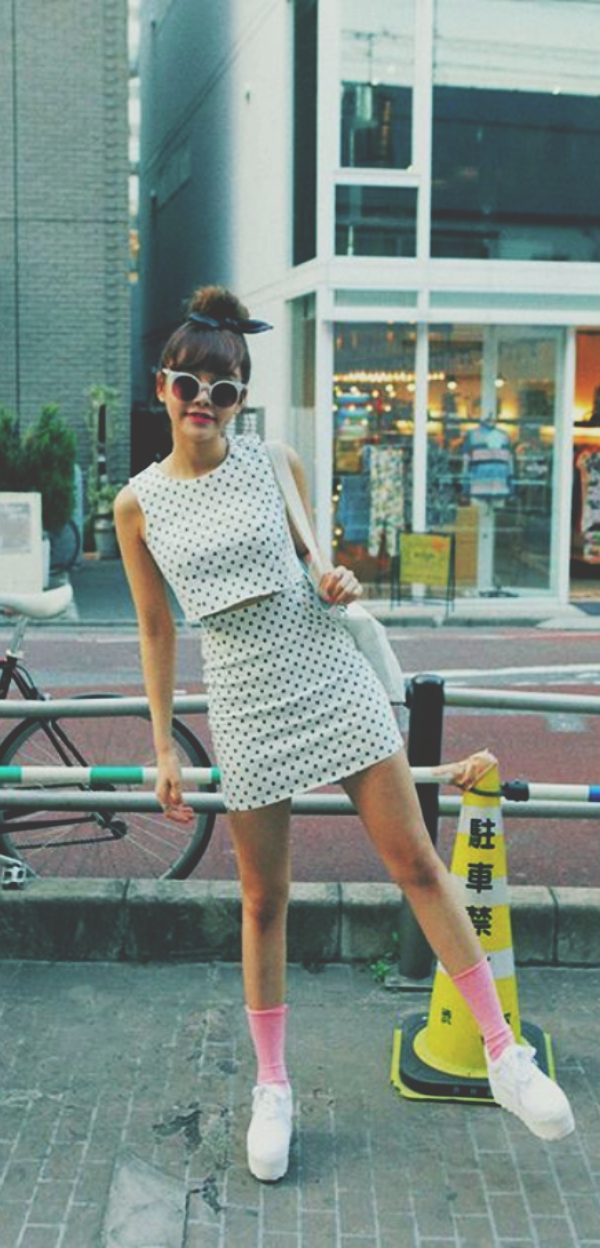 Match the colors of a crop top and a pair of highly visible socks for a street fashion style that's more than the sum of its parts.
Leg warmers are versatile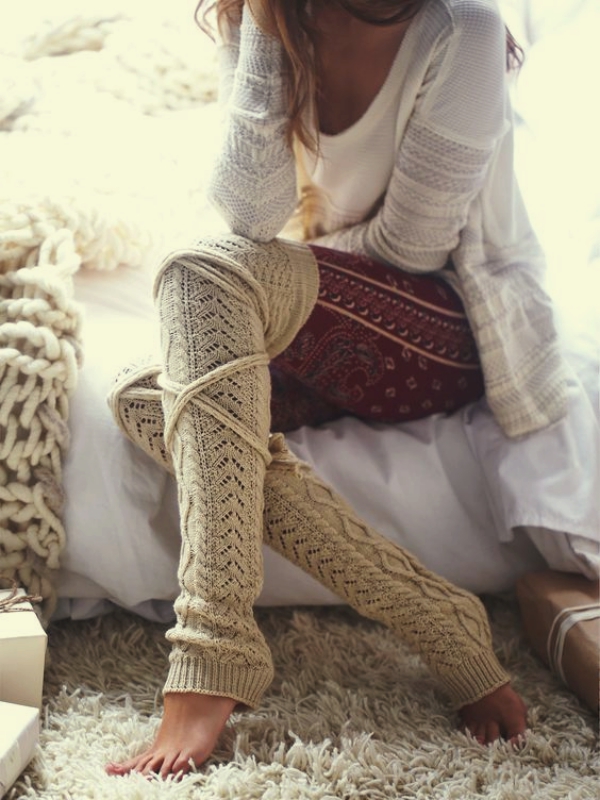 When it's 4 degrees outside, leg warmers offer the option to continue wearing your favorite dress or skirt. Black leg warmers paired with black tights always work, especially if you let them bunch up a bit around the ankles. You can also wear them over jeans, pair them with pumps, have them peeking out from your thigh high boots, or couple them with Converse sneakers for an "intentional chaos" look that's very big in 2017.
Printed socks, printed heels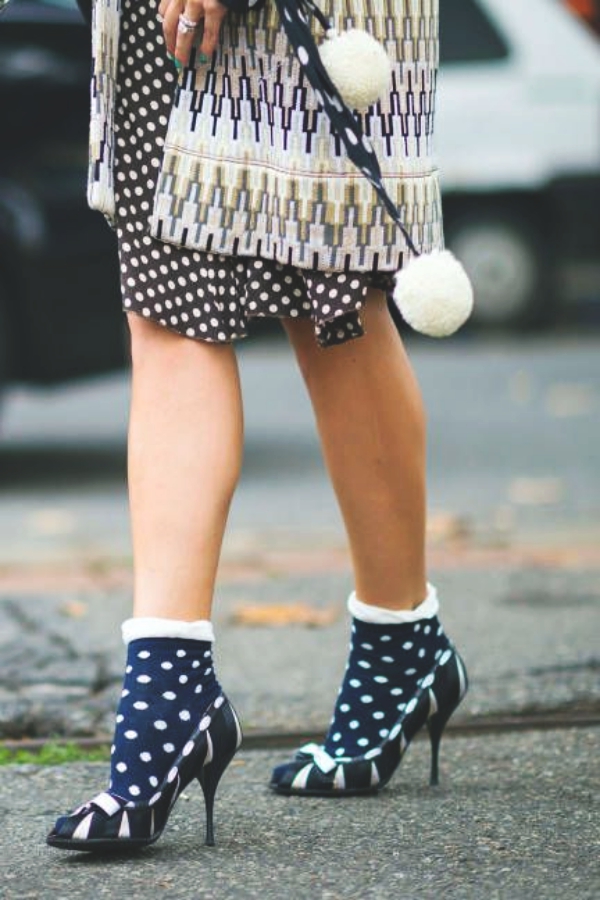 There's no room to be coy if you're going with bold, printed socks; double down with printed heels and show the world your socks and shoe game is in the Premier League.
Socks definitely don't need to be boring, and instead of being hidden away they can be front and center in your outfit. You could even consider personalized socks or socks which represent your unique interests, your mood, or the festivity you are celebrating.