Winter seasons, favorite of almost many people where one can get rid of the bright sun-rays hitting your body or sweats which is caused because of so much hotness. Winters brings with itself lots of chilly breezes, happiness and also brings the craze of buying new clothes and covering yourself with layers of it in order to protect you from winters. Buying new clothes means shopping, and whenever this word comes up all we can think of is women, who are so fond of shopping new clothes which can help them look more hot and trendy.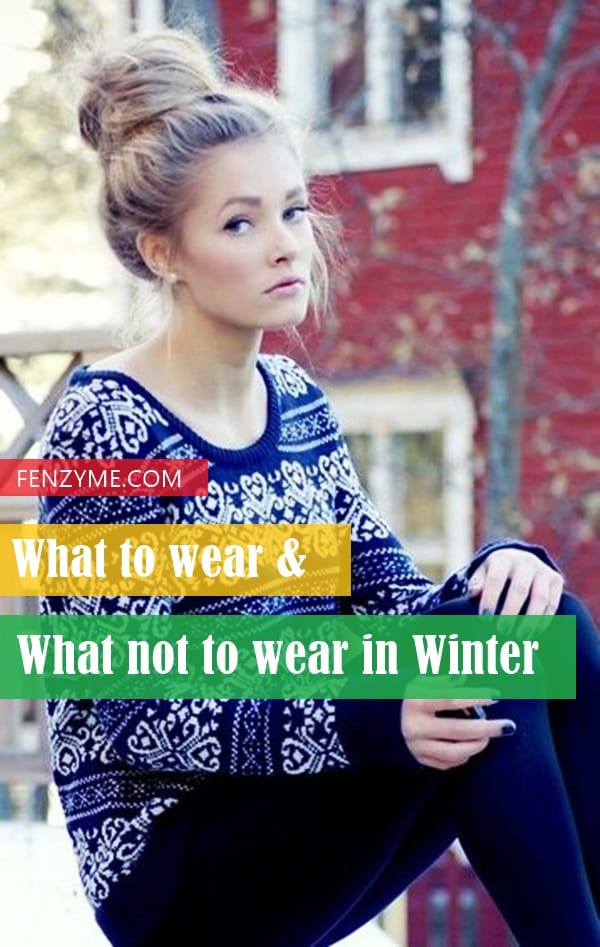 There are women who are completely aware as to what kind of clothes they would like to buy or what will suit their body more while some of them have to be guided about it, such that they can pick up clothes according to the season and also according to their body and color.
What to wear & what not to wear in winter
For those who are a bit confused of what to wear or what not wear in winter, following are some of the advices:
Shorts and uggs, is not a good choice when winters are here. Instead it is a good choice to replace the shorts with skirts and tights, such that you can keep yourself warm. With skirts or tights on you can carry uggs which shall look cool and will also keep you protected from the chilly breezes. Choosing colors like black and white is the perfect choice in winters.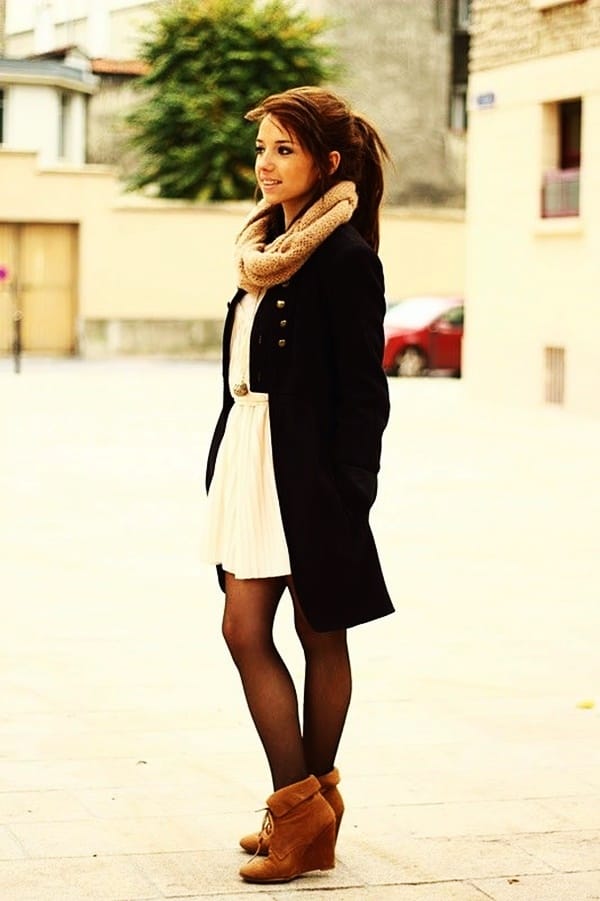 When thinking about winters, I am sure you might be reminded of your frozen fingers and hands, and these frozen hands make the easiest of tasks so difficult and strainful. In the modern era, when everything is handled with finger touch, it becomes a lot difficult to operate laptops or cellphones with gloves on, so the best solution is buy finger less gloves which keeps you warm and also does not bother you much while doing your work.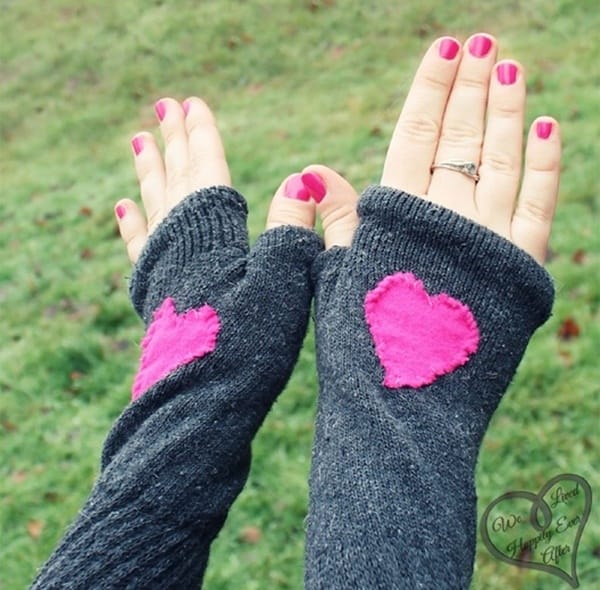 Adopt leggings of bright colors, and avoid skin tone matching colors where it gets difficult to differentiate between your skin color or color of the tights. Choosing bright and fun colors is a good thing to do, choices of colors like black, gray or brown is apt because they are colors of this season. One should avoid crop tops or leggings because they are not for this season.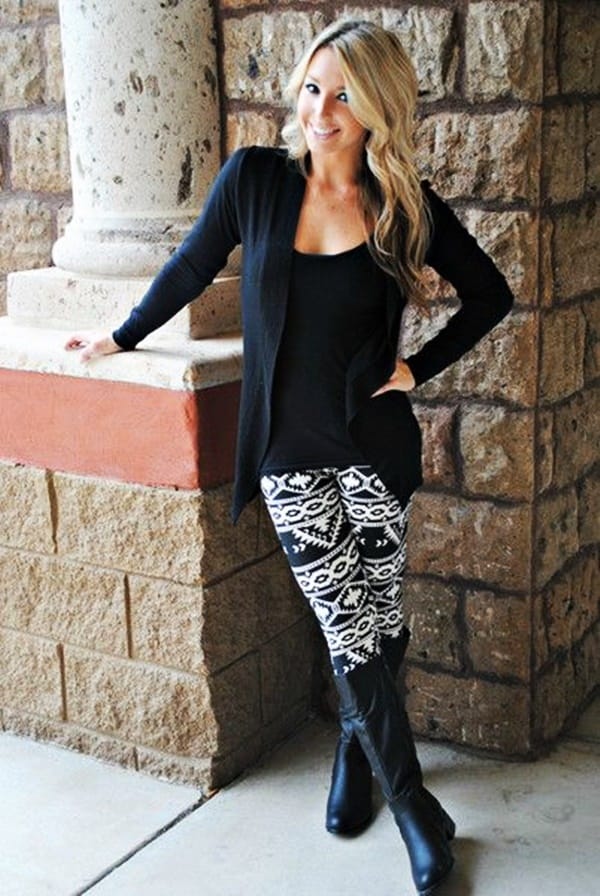 Fur jackets may seem to be quite hideous but undoubtedly they look cute too. Jackets with long sleeves may look good on girls who are tall while sleeves which go past the length of the top tank may not suit all of the girls around, hence the choice should be made wisely.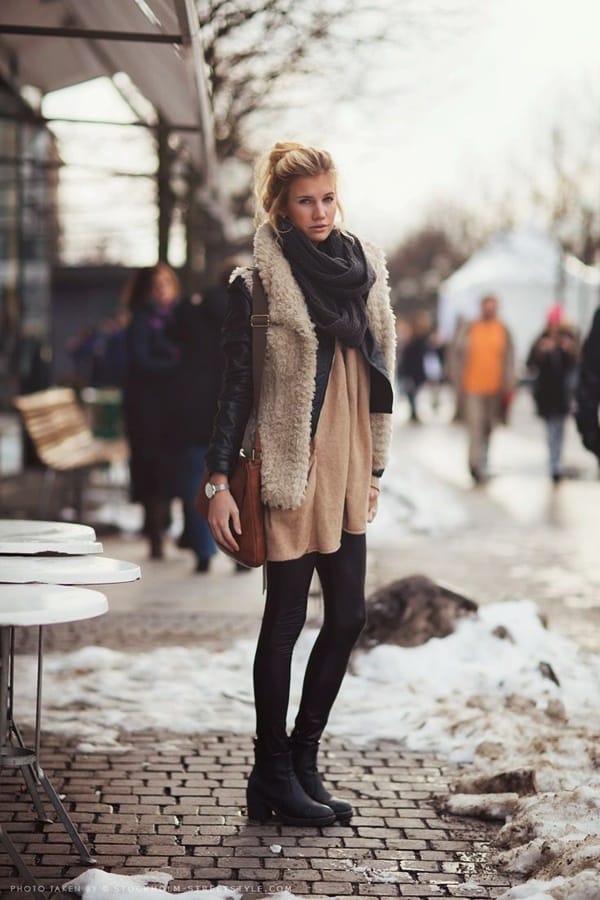 The choice of colors should change from the bright colors i.e. orange or pink should be avoided and one should pick black, browns or gray. Choice of blues is also a good thing to choose, but why not give up the colors for some time and chose colors of the season which can make you look smart yet different.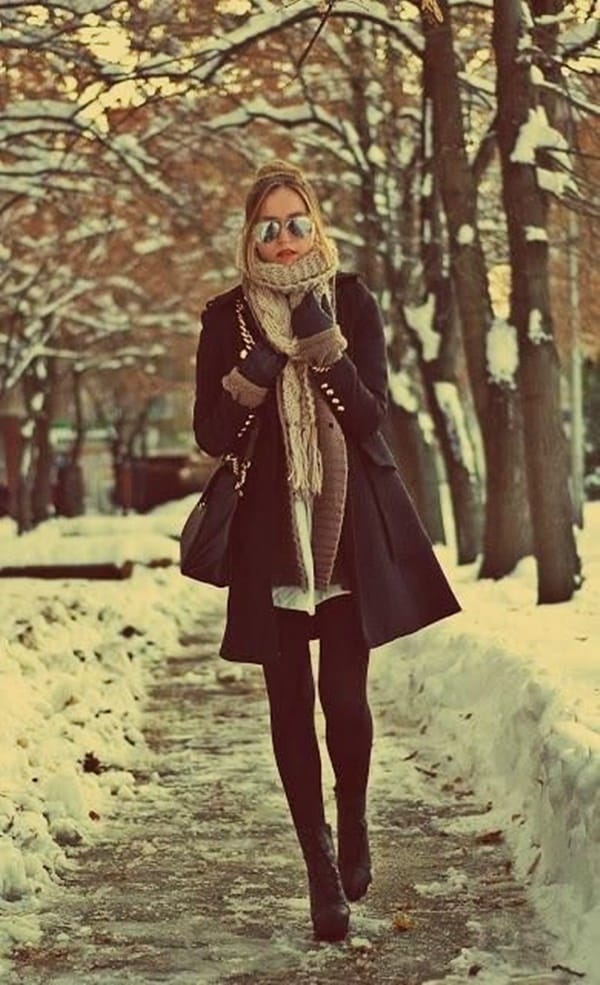 I am sure girls love to put on high heels, but what if there are any chances of ice or snow fall in your area, then leave the heels for some time, and go for some boots or bellies which can save you from falling down on this chilled layer of ice. I am sure you don't want to take the chances of wearing heels and bumping into ice, because this can be one of the worst situations of your life which you would not like to get into.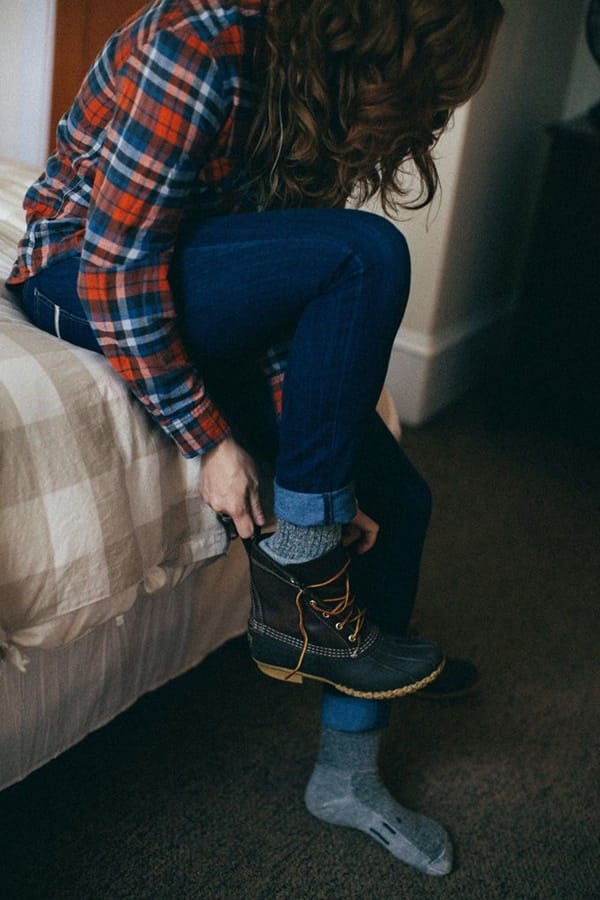 Above were some of the recommendations and suggestions of what to wear & what not to wear in winter and choosing the more favorable outfits which can help you keep warm and trendy this winter.