Your wedding is the day when all eyes are going to be upon you, so apart from wearing the perfect gown, you'll also need the right jewelry to make you sparkle on your big day. Wedding jewelry trends have evolved over the years, from big and elaborate pieces such as those worn by Priyanka Chopra on her wedding day, to delicate and minimalist creations. Nowadays, brides are leaning towards unique pieces that reflect their personality, as well as unexpected ways to wear their bling. To add some glamor to your look, consider these wedding jewelry trends to wear on your special day.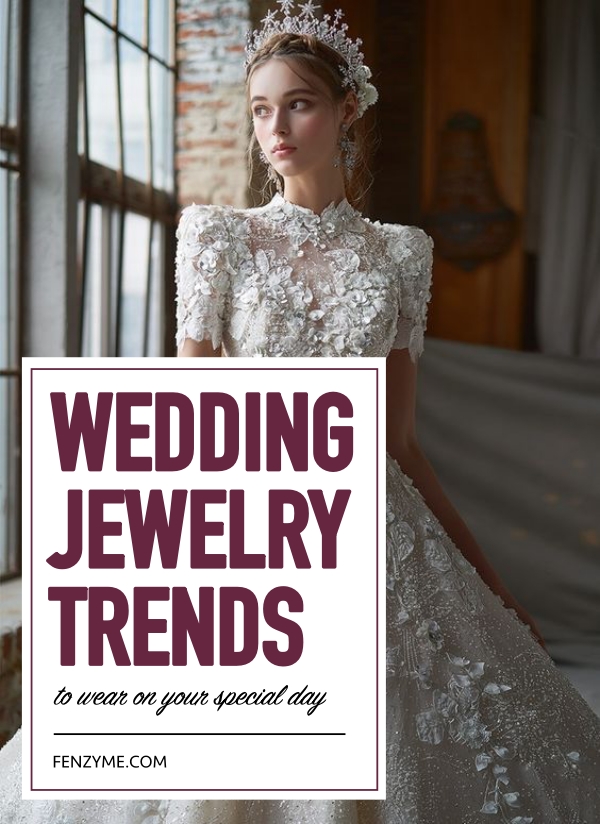 Multiple earrings
When selecting and styling jewelry for your nuptials, it's important to balance the amount of jewelry so as not to distract from your wedding gown. It's also recommended that you embrace your own style so that your personality and taste will shine through. For instance, if you're not overly fond of big pieces but you want to give your classic look a bit of an edge, then consider wearing multiple earrings on your big day.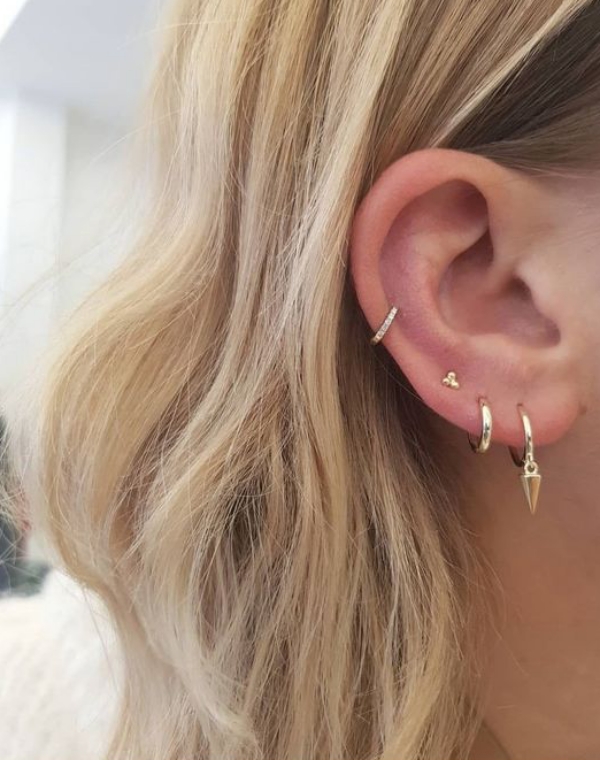 Having a curated ear is a subtle way to spice up your wedding look. Instead of silver or overly edgy designs, choose delicate pieces that will work well with your overall look. Try wearing a floral ear crawler with a diamond-encrusted huggie hoop and small diamond piercing studs. Wearing a statement ear cuff along with one or two studs can also make an impact, and this look works particularly well when paired with a slinky white gown.  
Pearl headband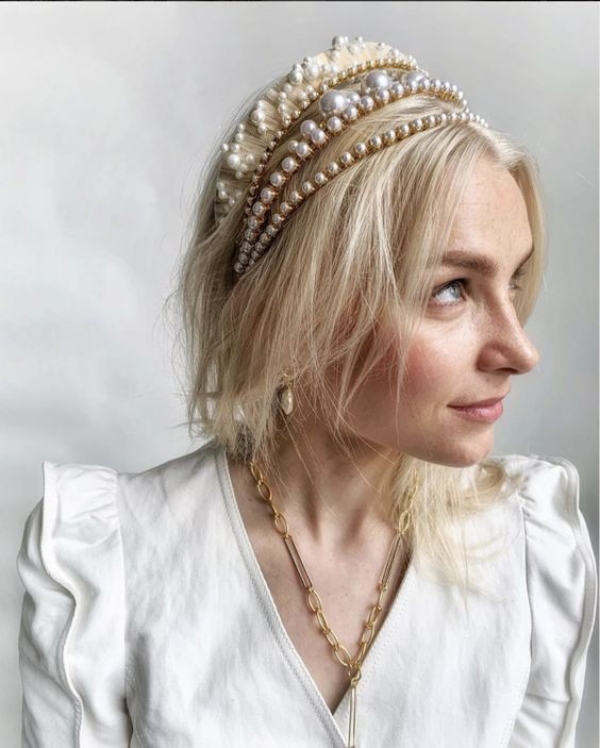 If you're having an outdoor wedding, consider wearing a bridal pearl headband. This trend was seen on the Bridal Spring 2020 runway in NYC, and it's a clever way to add some extra sparkle to your look, especially if you're wearing your hair down and in loose waves. Pair the headband with pearl stud earrings to balance the look, as well as a pearl pendant necklace or a simple pearl ring.
Black diamonds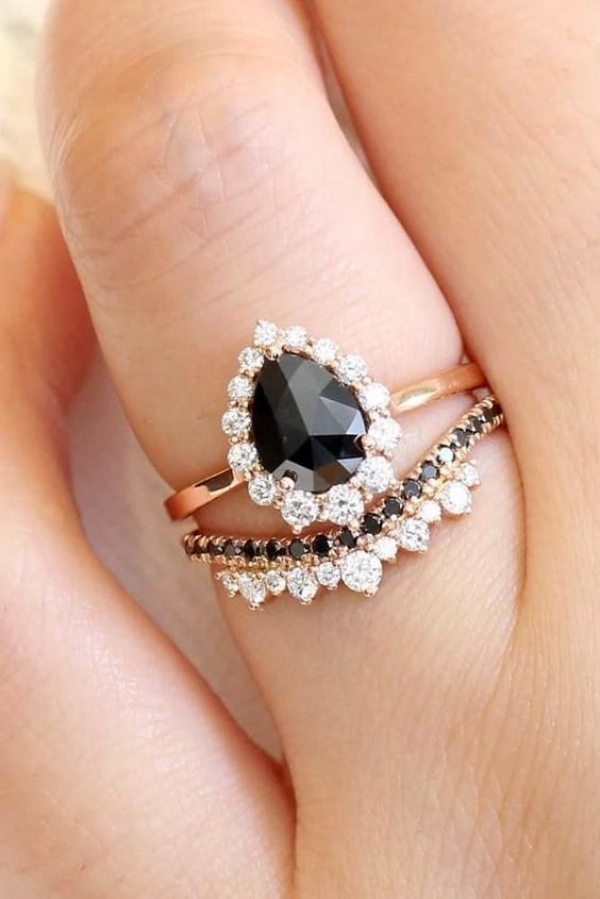 For an opulent and mysterious look, try wearing black diamonds on your wedding. It adds an air of sophistication to any type of bridal attire, but it's especially striking when worn with a modern minimalist or architectural wedding gown. Wear solitaire square cut black diamond studs, and pair them with a solitaire diamond pendant necklace. To make a style statement, wear a black diamond cocktail ring surrounded by white diamonds, or wear a black diamond-encrusted cuff. 
Amp up your wedding look with these jewelry trends. Remember to choose pieces that complement your gown and personal style, and don't hesitate to experiment to see what wedding jewelry trends will suit you best