Rock concerts are derived from live music staples and thrust into the modern age of 1950s America in the same way the style of clothing worn to them has evolved.
When we talk about a rock concert, the one performing is not the only one that dresses according to the style. But the people attending it should know what to wear to a rock concert.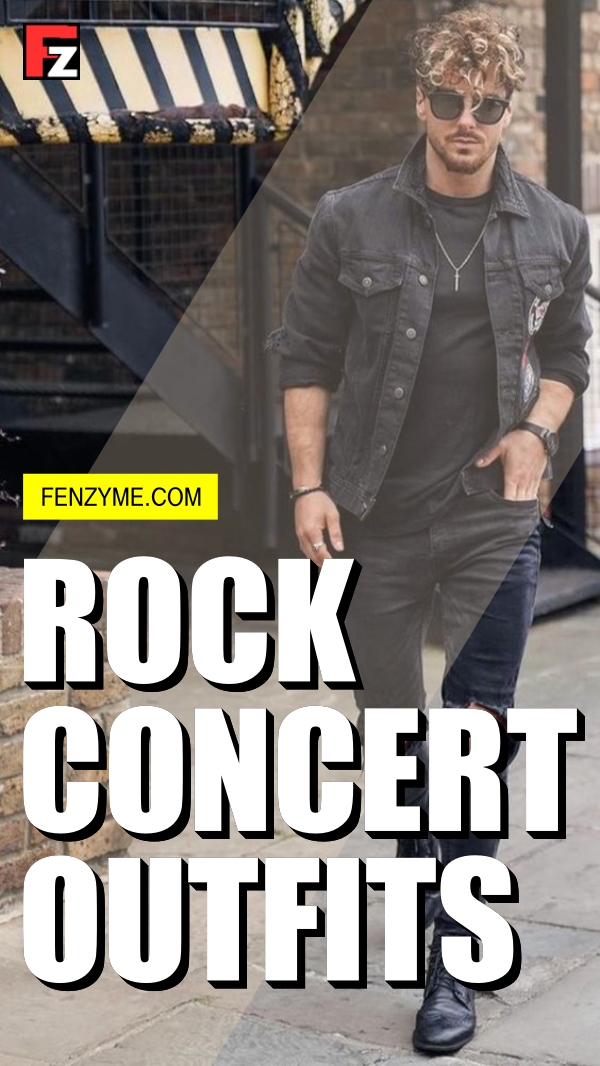 The music icons perform on the stage beneath the burning spotlights for thousands of fans. But you're one of the thousands of fans who want to look best regardless of where you sit.
While moving forward in the article, we'll discuss how to rock your outfit for a rock concert and opt for the best.
12 Outfit Ideas For A Rock Concert
The most common thing you will see at a rock concert is people letting loose with a flurry of expletives beside a roaring crowd, letting go of their fashion standards, and rocking their outfits with comfy styles.
Following are the styles that are fit to wear to a rock concert.
The Biker Jacket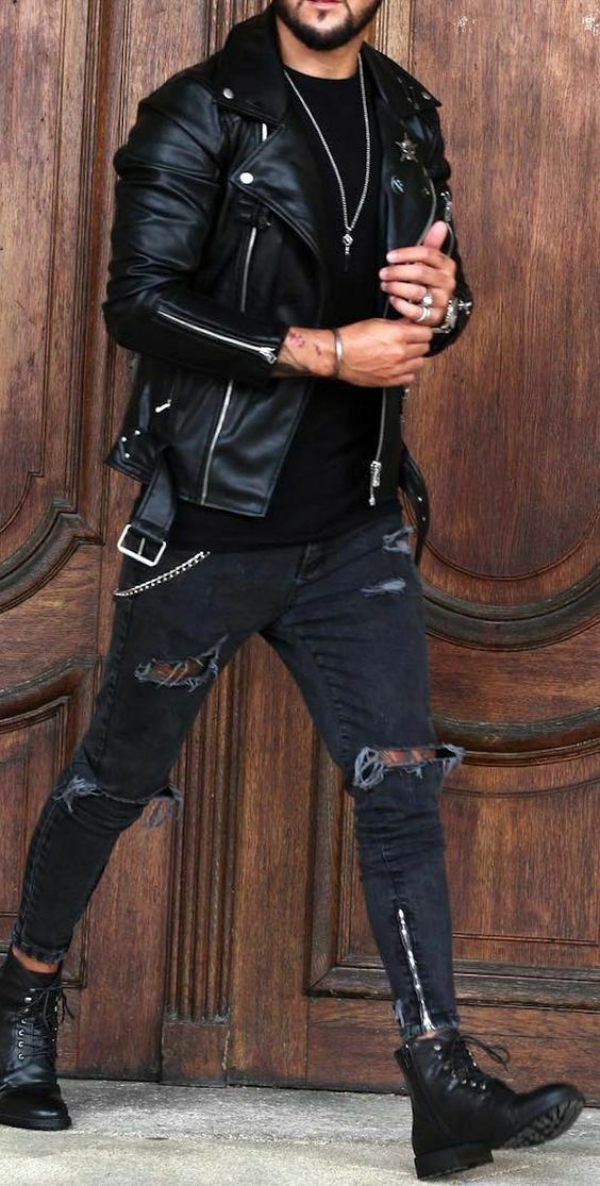 When we talk about a music festival, your biker leather jacket should be the first pick for any rock concert outfit ideas. This is an obvious choice, of course. You can opt for jeans and a tee underneath it and black boots to complete the look and get yourself ready for a wild performance.
The Classy Long Coat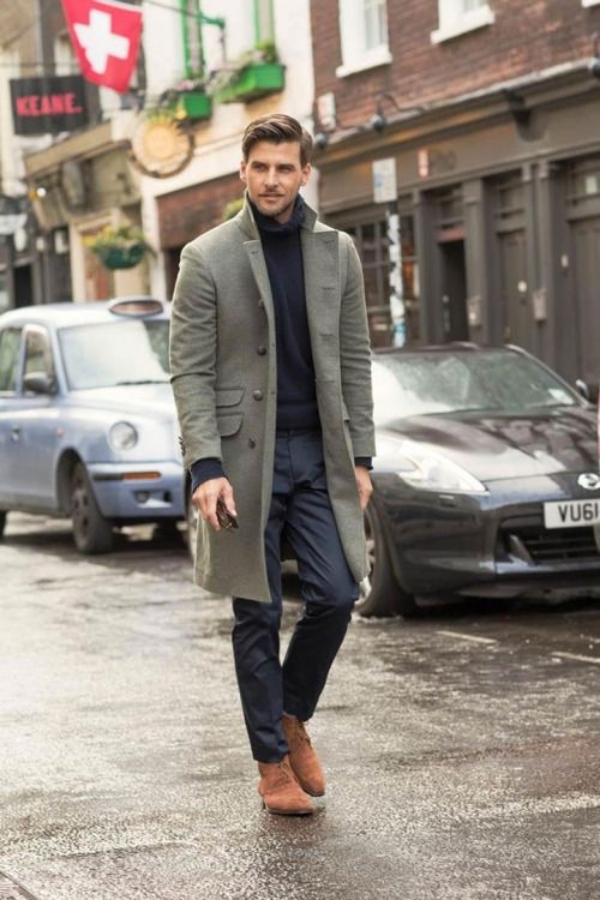 Considering the chilly weather and coping with a classy look, long coats are best to opt for and go well with light brown shoes. You can pair it with a turtleneck sweater and dress pants to complete your outfit. It's formal attire but can also be worn in a rock concert, considering the environment.
The Denim Game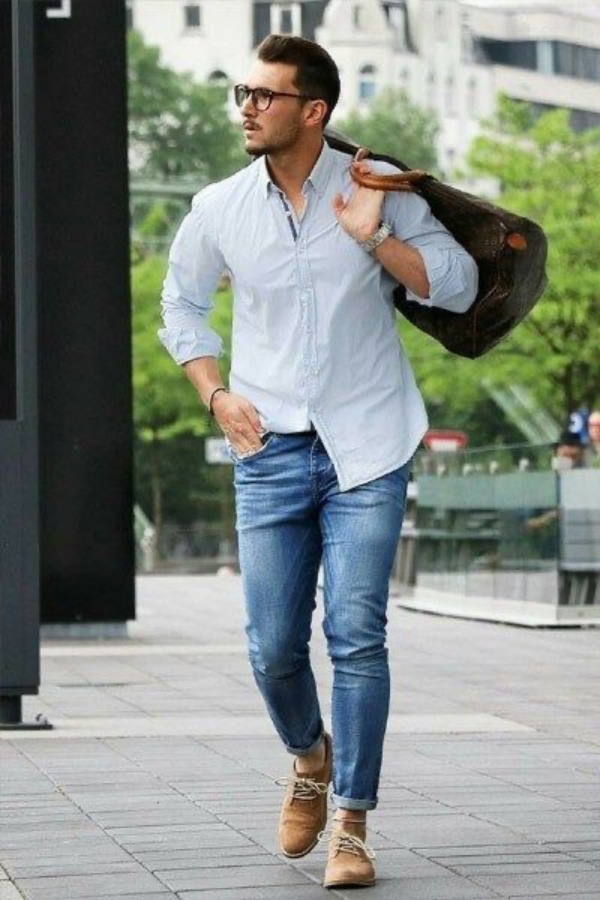 From a festival to a rock concert, denim plays a vital role in completing an outfit, and wearing a light blue denim jacket to a rock concert is everything you need. This style is perfect for a rock concert, and having some rock music patches imprinted on the jacket will be the first pick for everyone. The denim jacket can be paired with a white t-shirt, denim jeans, and brown shoes, an all-time favorite.
The Shearling Jacket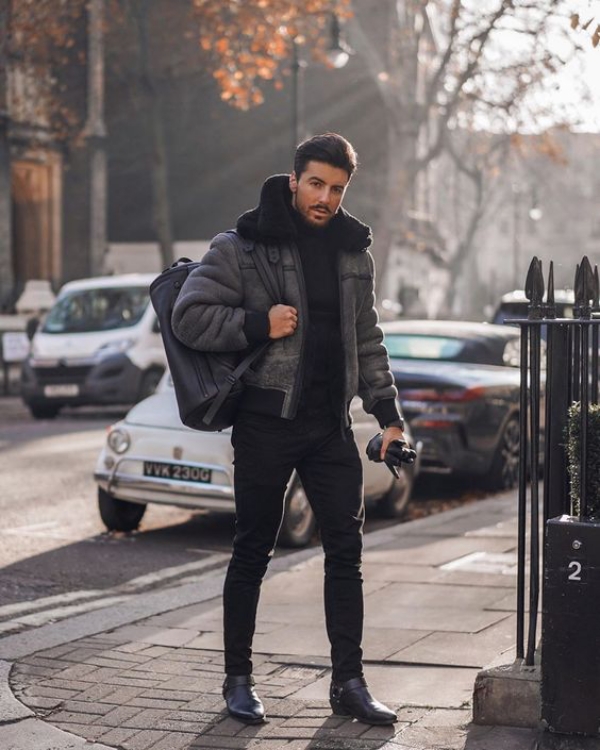 Traveling to another country or city to attend a concert in cold weather can be challenging. Shearling jackets have become a go-to outerwear for young people because of their look, keeping you warm throughout the day. The coat can be paired with black jeans, a turtleneck shirt, and leather shoes to complete the look. This outfit will keep your standards high when you stand among the crowd.
The Turtleneck Combo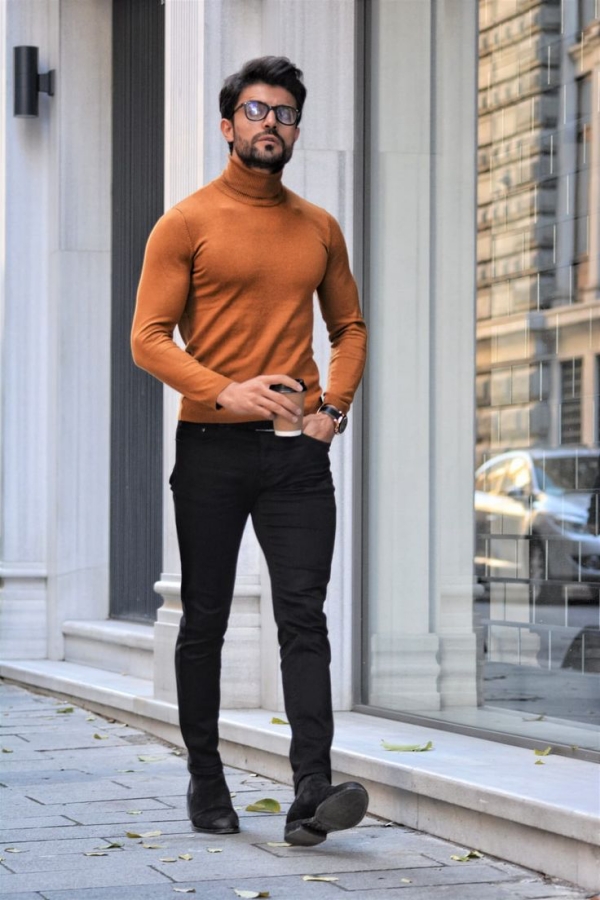 There has been a tradition of wearing turtlenecks since at least the 15th century. During the monarchy, ruffles on the neck were used to indicate status. So, while going to a rock concert turtleneck indicates fashion status, wearing it with black jeans and shoes will surely raise your level in the fashion sense.
The Chelsea Boots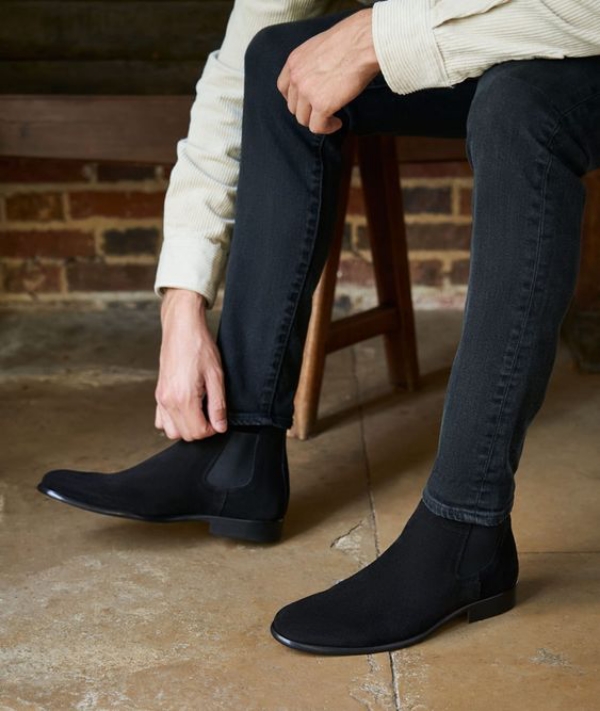 Chelsea boots are highly recommended when we talk about summer music festivals or rock concerts. Pairing it with skinny jeans and a sweater will boost your look. Others will jump around you even if you're not showing off.
The Puffer Jacket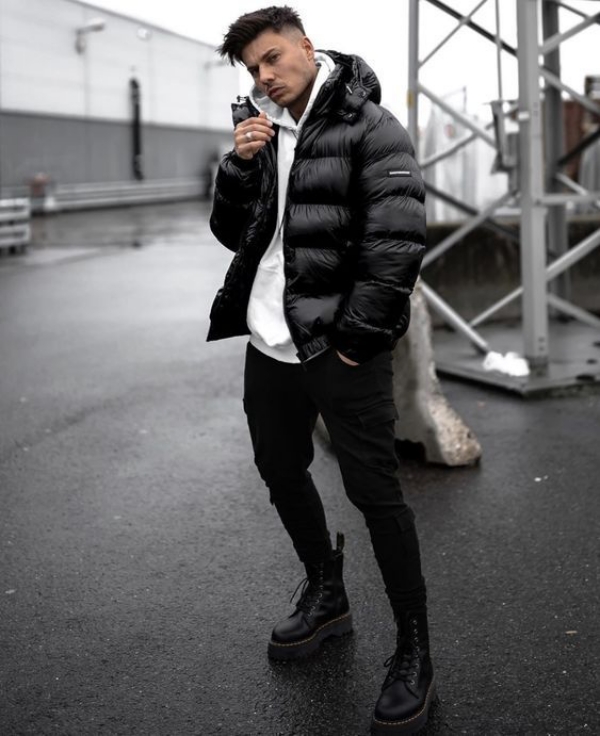 To make your winters bearable, a rocking-style leather puffer jacket is a take-on outerwear piece that will fill you with warmth and give you a good look. So, grab this essential piece to hit your rock concert outfits.
The Heavy Boots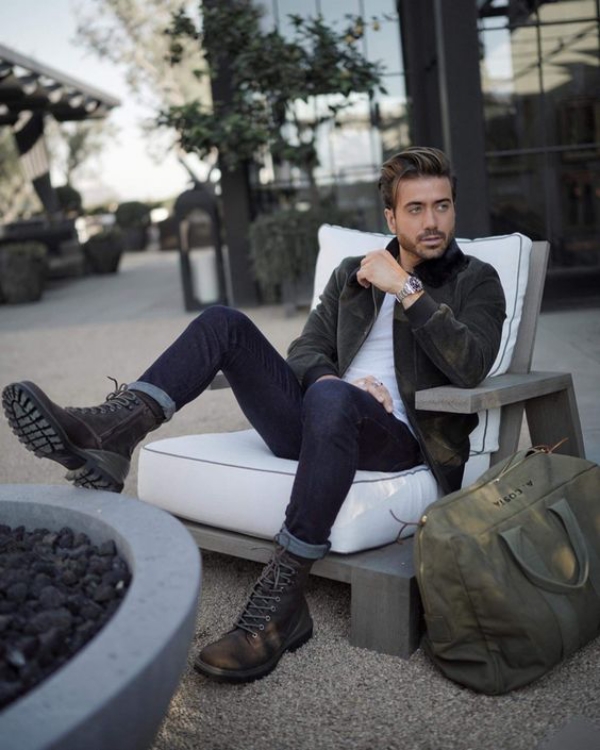 Any outfit that you opt for is incomplete without boots or shoes. So, to complete your look try out the heavy boots and pair them with a white tee, skinny jeans, shearling jacket, and accessories to make your outfit more eye-catching. This concert attire will give you a versatile look.
The All-Black Look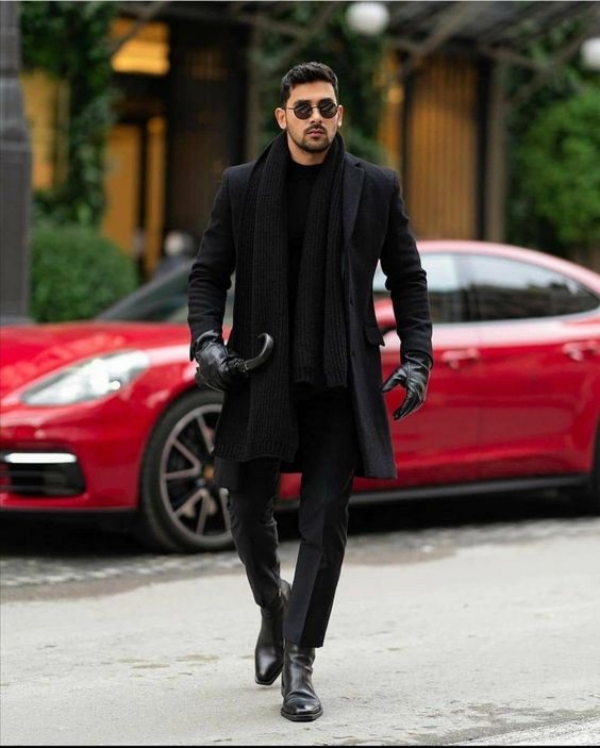 Black is a staple color that gives a sophisticated look and embraces your personality. If we talk about country concert outfit ideas, black is the stand-out color that can be worn in both country and rock concerts. Styling your outfit is up to you, but pairing a long coat with a black turtleneck and black dress pants and completing it with black leather shoes will give goosebumps to others, especially girls 😉
Black Outfit With Denim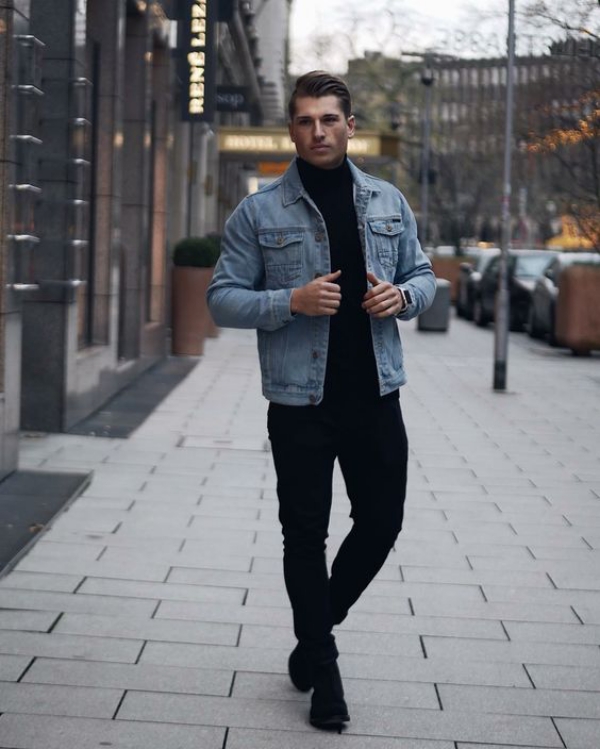 Denim jackets are a go-to pick for everyone and look best on any color underneath them, but it comes out more eye-catching when worn with an all-black attire. So, don't miss the chance and grab the opportunity to try this concert attire.
The Casual Attire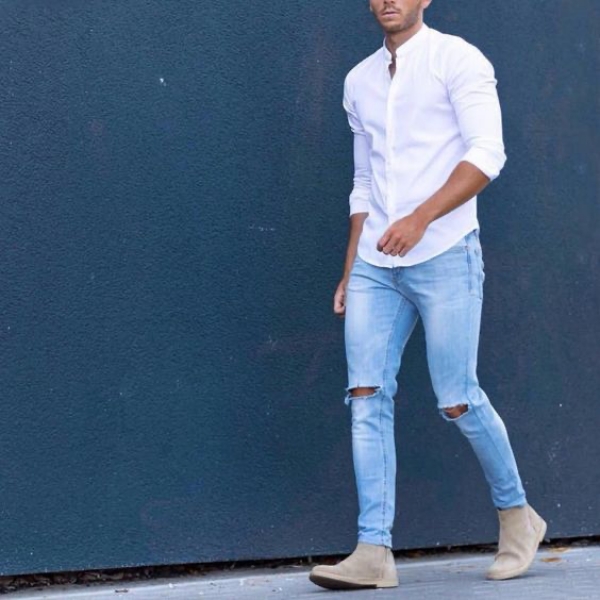 Sometimes being comfy in an outfit is more important than showing off your fashion skills. Casual attire, like ripped jeans with a white tee, is the best combo that can effortlessly fit to a rock concert.
The Hoodie Buddy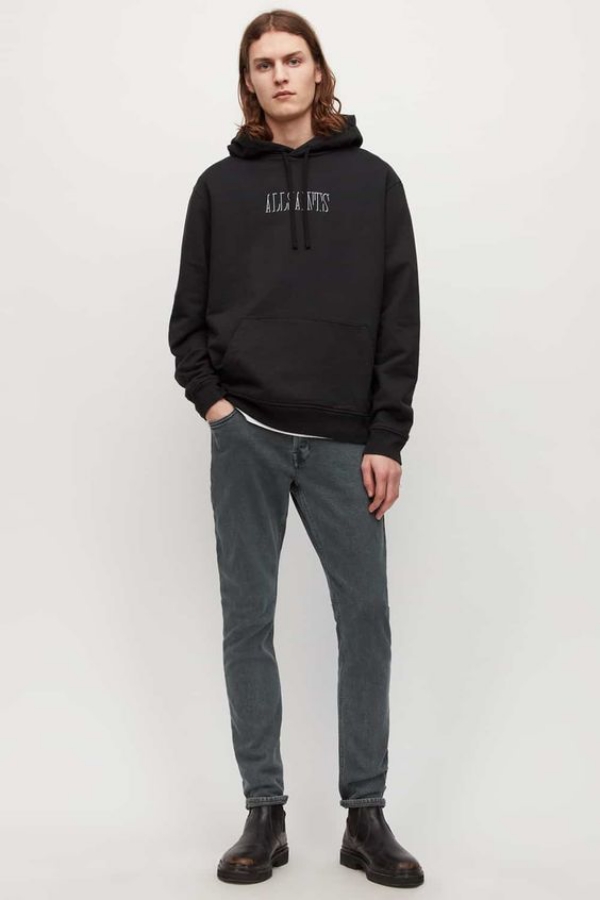 Hoodies are the most effortless piece of clothing you can wear at any festival or rock concert. Hoodies are the real buddies for any outfit. Pair your hoodie with jeans and leather shoes; you're ready to rock the day with the outfit.
In Short
Rock concert outfits primarily aim to get to the concert in style and enjoy the show. Remember what matters most: the people you're with, the band you're seeing, and the memories you'll create. Of course, the outfit matters a lot, and it will give you some extra likes on your social media accounts but try to emphasize on the fun factor.