Gone are those days when you have to think thrice before styling white jeans for any occasion. Now, with the changing times, white jeans have become summertime favorite for both men and women as they are widely been accepted as a 365-day wardrobe essential. White jeans may not be work-appropriate for some women who love to dress-up keeping the office environment in mind, but for some others white jeans outfits are simply cool and effortlessly chic. They are the most versatile piece of clothing one must own in their wardrobe.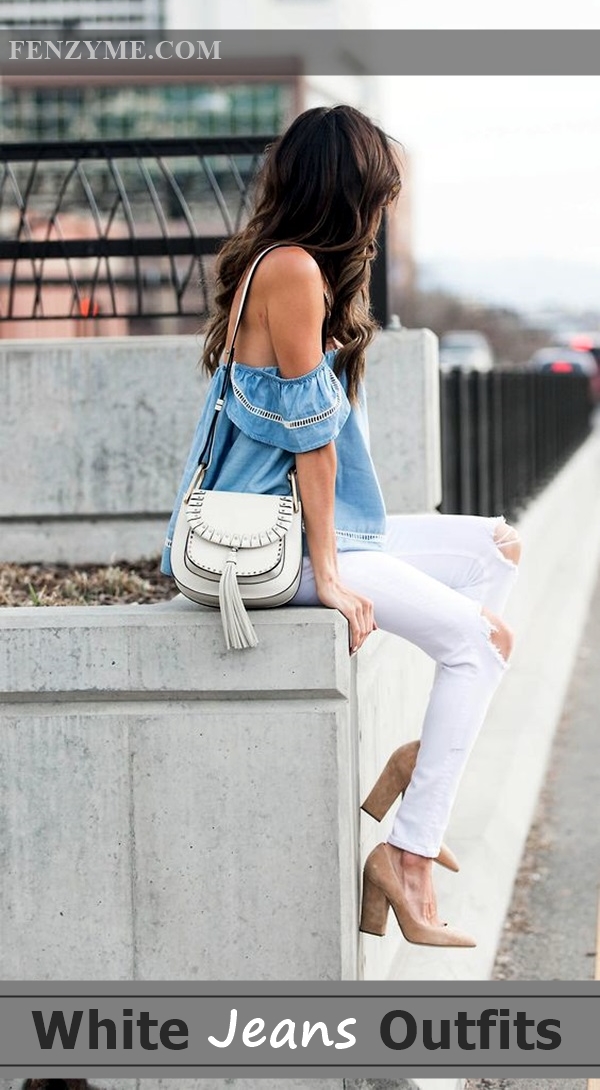 Every woman keeps on thinking of outfits which could meet both purposes viz., looking hot and formal simultaneously. So here are some sexy summer work outfits for women. White jeans prove to be perfect staple for summertime because they always give you a fresh and pretty look but, remember that it's important to choose the best jeans keeping your individual interests and body shape in mind. The best features of white jeans includes –
You can easily style them with any top of any color.
They are skinny and fit perfectly, no matter whatever size you have.
You can style them in whatever sense you want such as – formal, casual, dressy or preppy.
White Jeans Outfits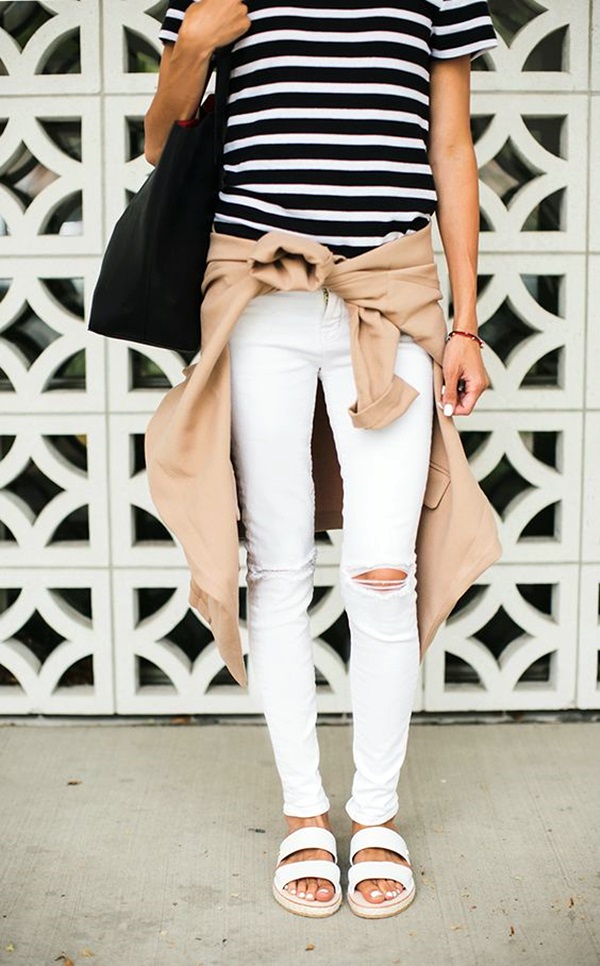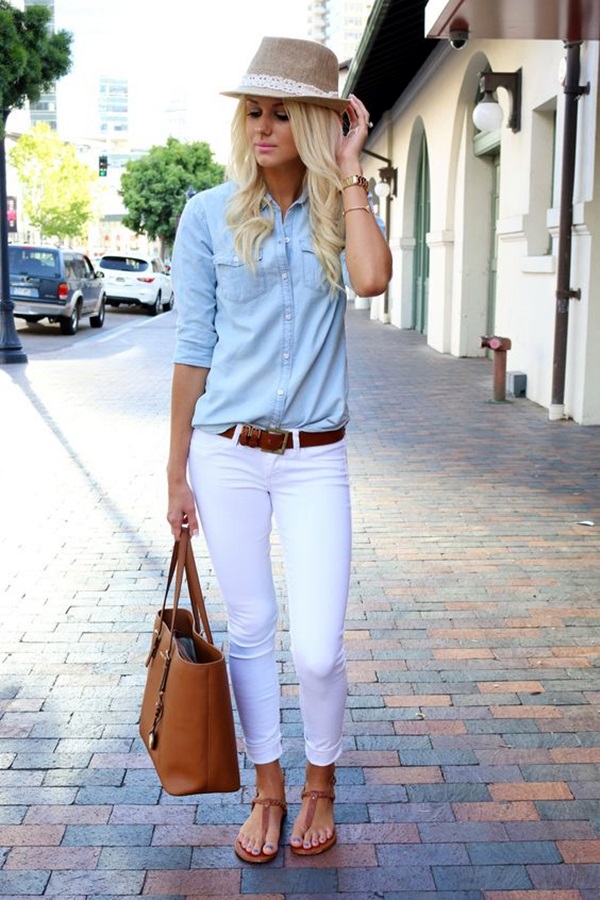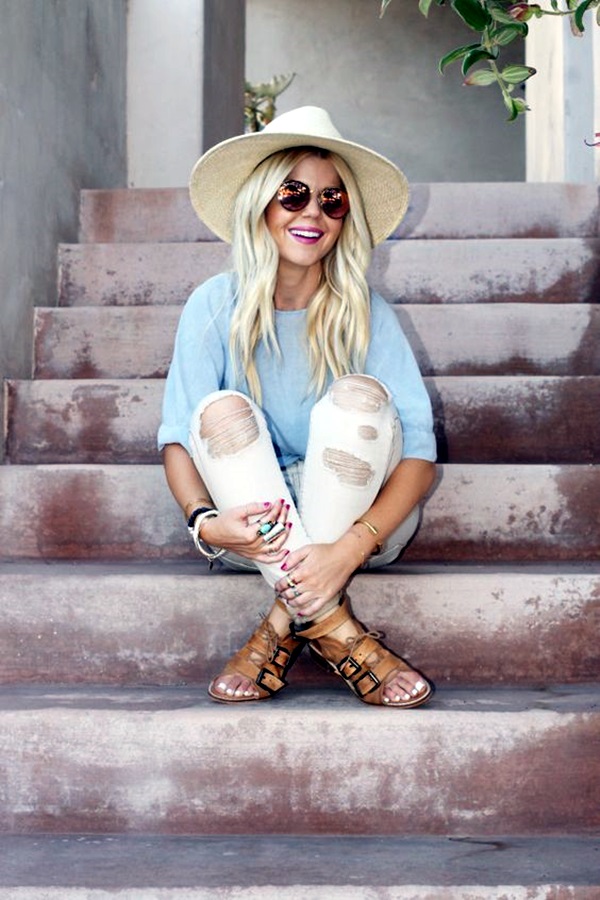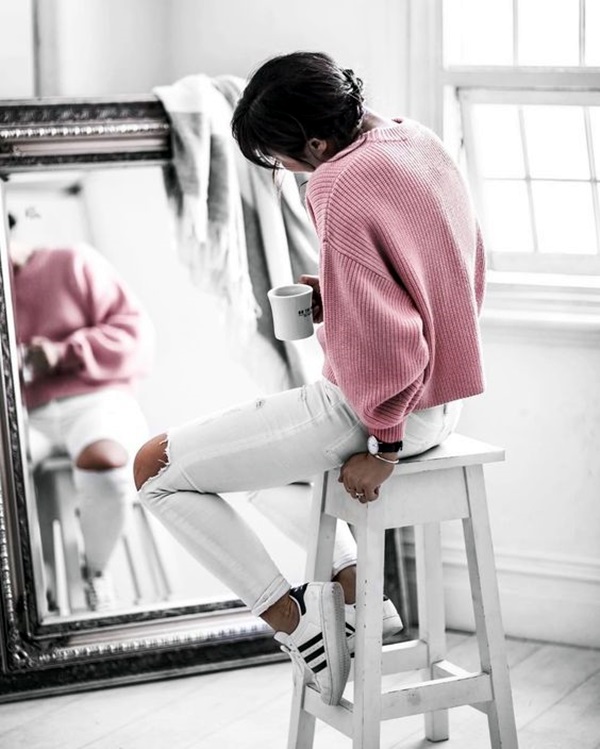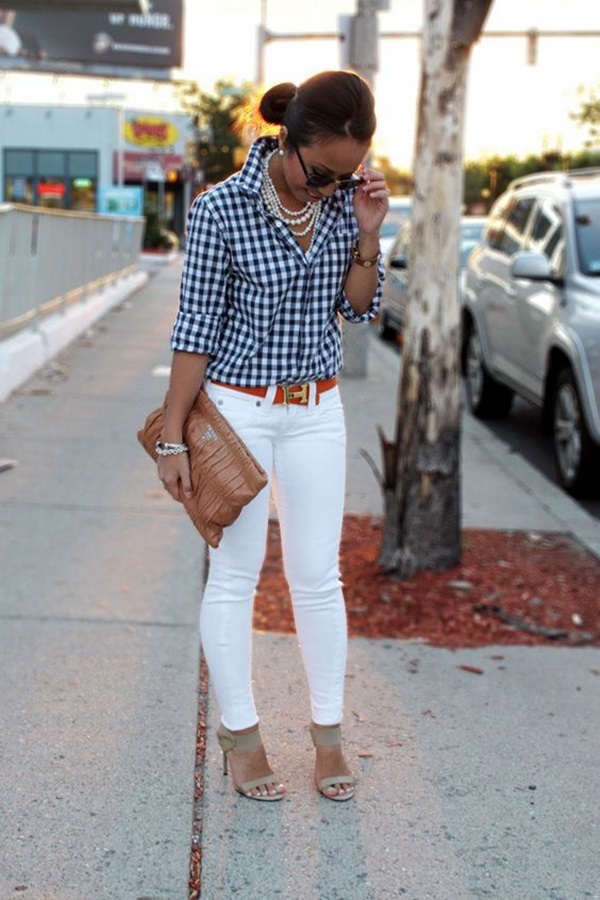 Check out amazing ways to rock your white jeans throughout the year –
Black Lace and Striped Heels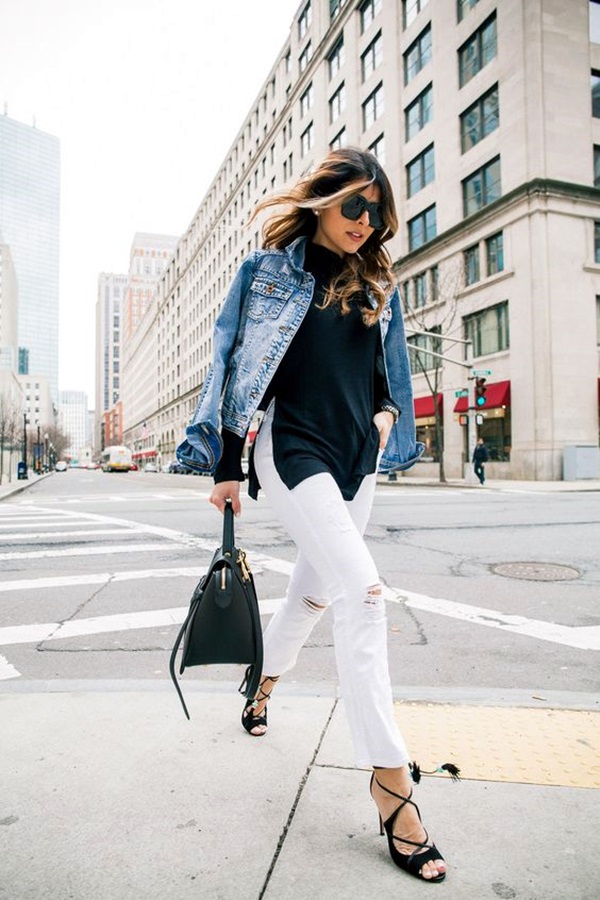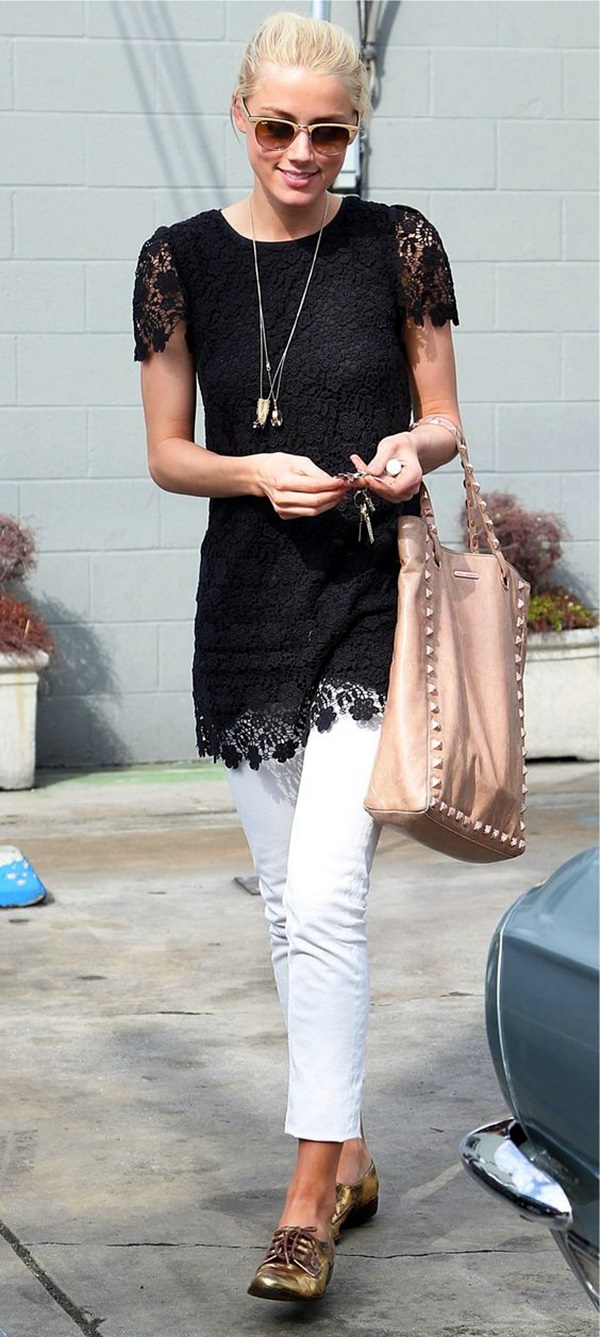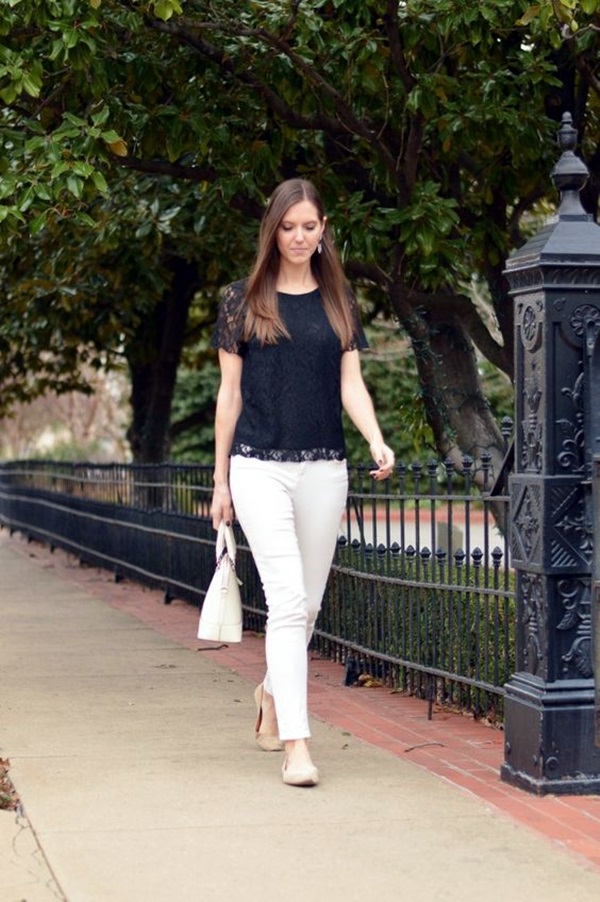 For a romantic date with your beloved or late-night party with friends, style your white jeans with a black lace blouse to make your day every more memorable. You will be creating a stylish black and white outfit combination by pairing a detailed black lace blouse with striped black and white heels. Give a finishing touch to your look by wearing gold earrings. There are number of cute Summer Outfits for Women the could be worn in this hot season. Some of them are also discussed here.
Long Coat, Bright Color Sandals and Gold Accessories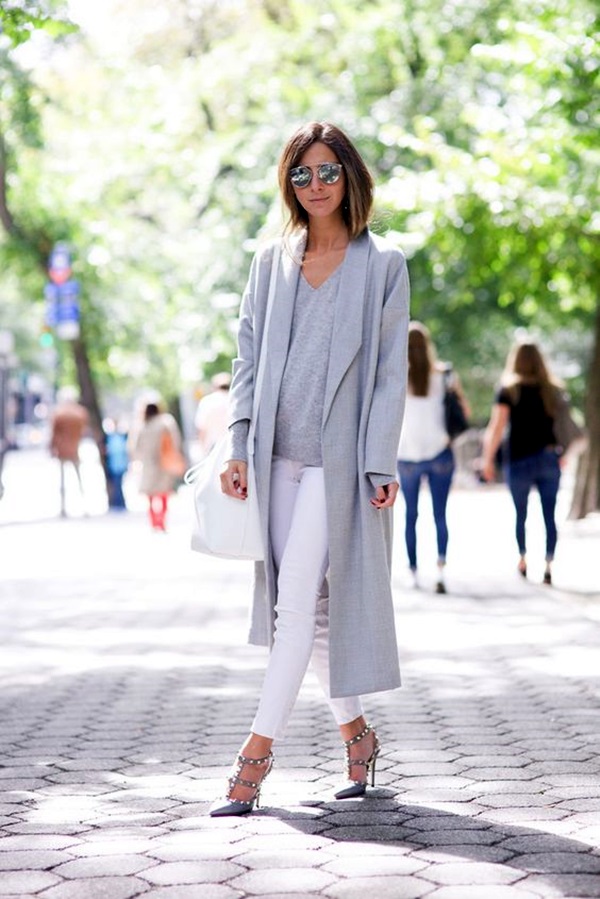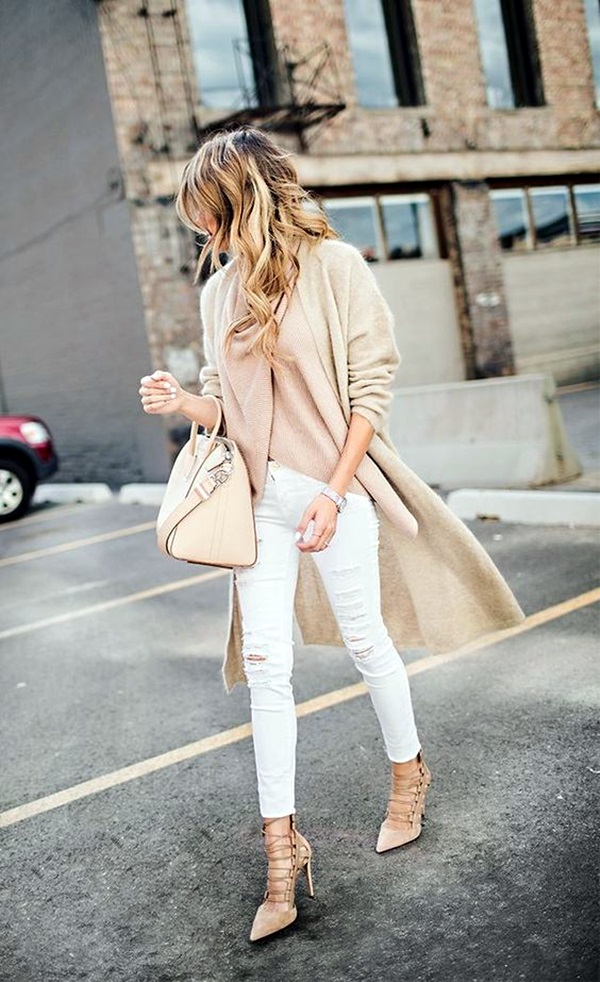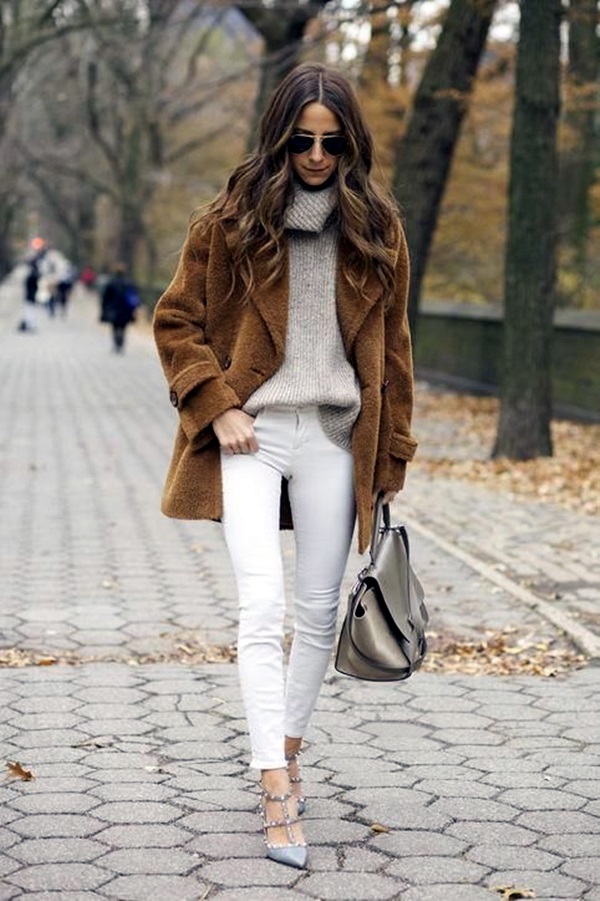 In colder weather, style up your formal wear in an elegant way and achieve the tag of fashion forward by pairing your white jeans with a contrasting black long coat for an outstanding effect. This white jeans outfits combo will give you an exceptionally crisp and professional look.
To add wow touch, pair it with bright-colored heels and wear gold ornaments like – a statement necklace, golden bracelet.
Polka Dots and Pop of Red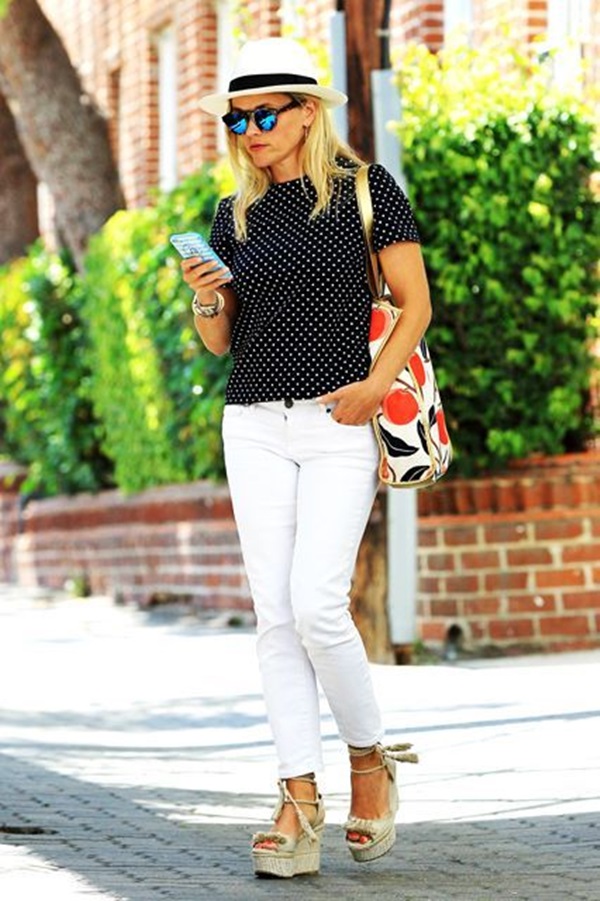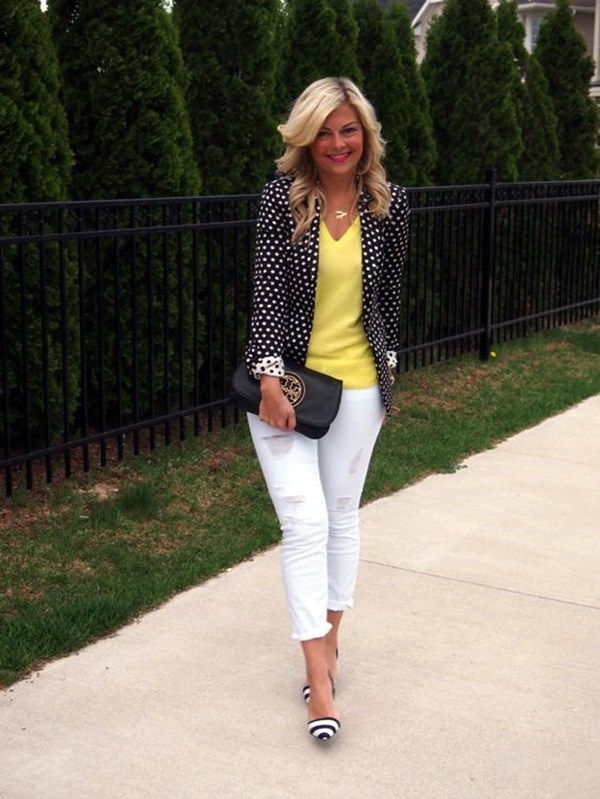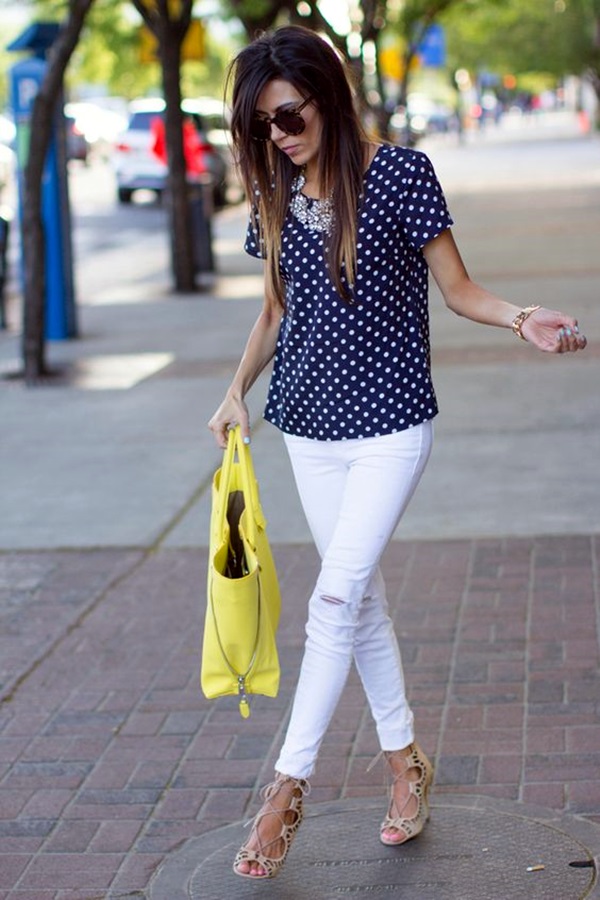 If you are looking for an easy outfit this summer season, pairing your favorite pair of white jeans with a chiffon blue polka dot shirt will definitely make you look absolutely gorgeous wherever you go. This outfit idea everyone must try once in their lifetime. Accessorizing it with a stylish pair of polka dots heels and a classy red handbag will add more feminine and fashionable to your look.
Military Green Jackets with Matching Flats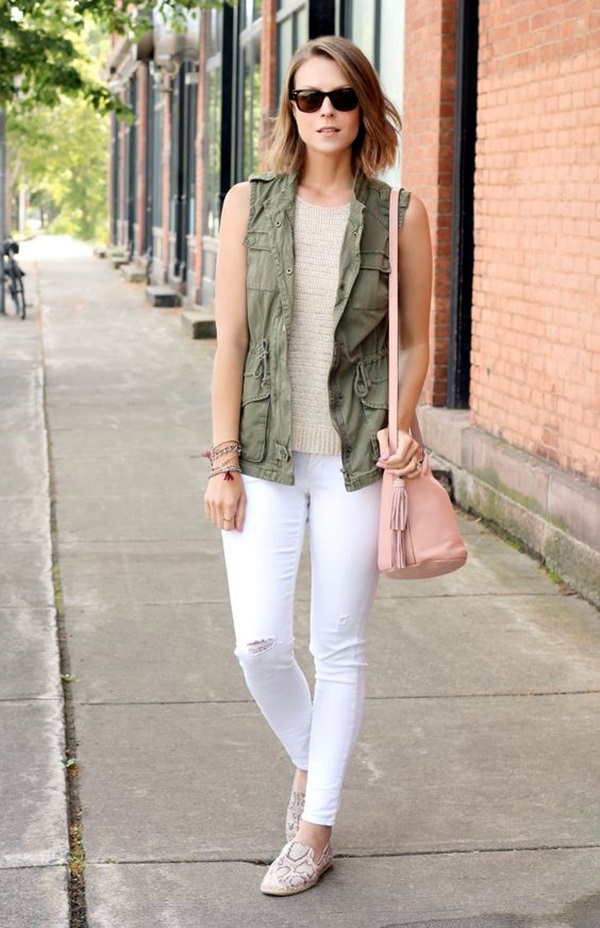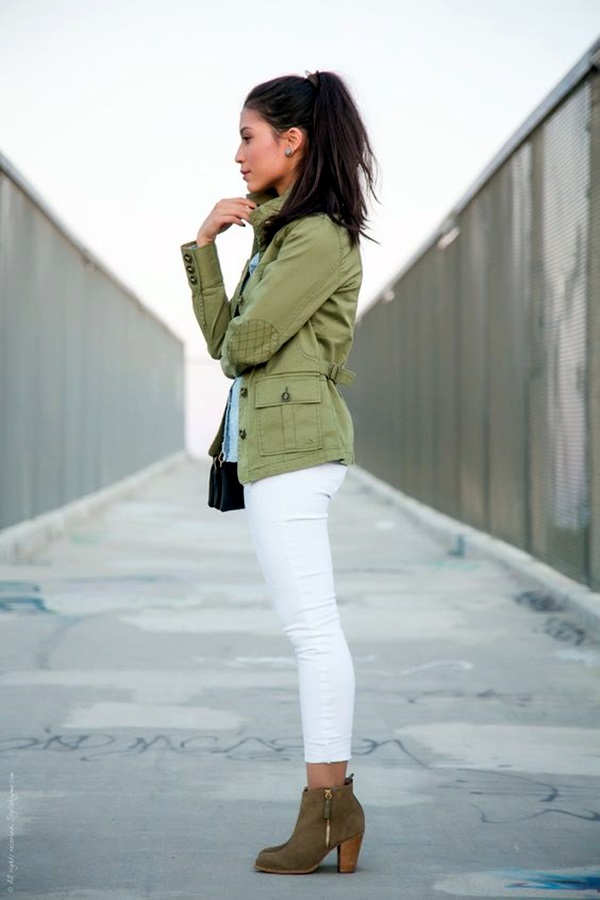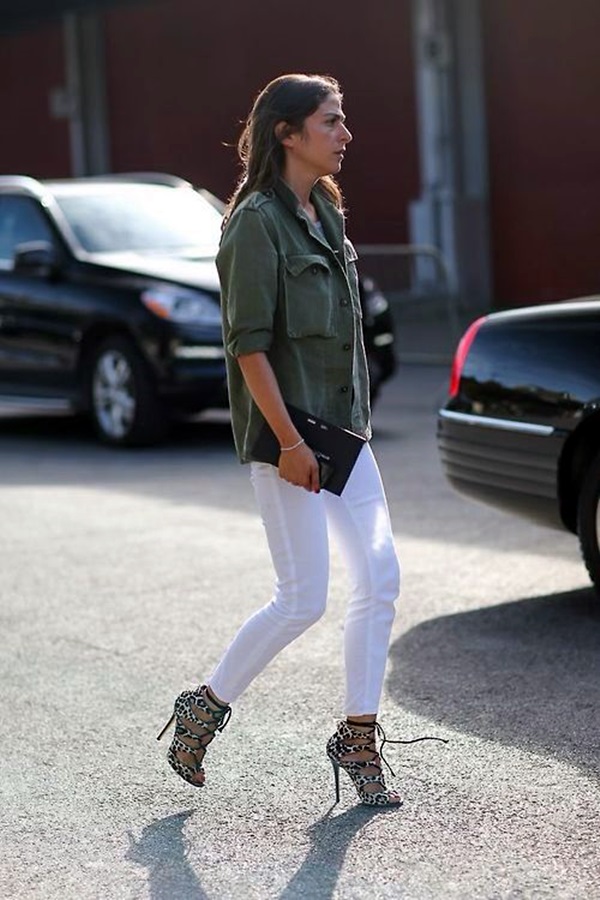 Whenever you plan a road trip, you always look for clothes that give you all sort of comfort.
Pairing white jeans with olive green flats and adding military jacket on top of your top proves to be best white jeans outfits ideas in 2016 as its comfortable and easy to wear.
Fuchsia Top and Mint Clutch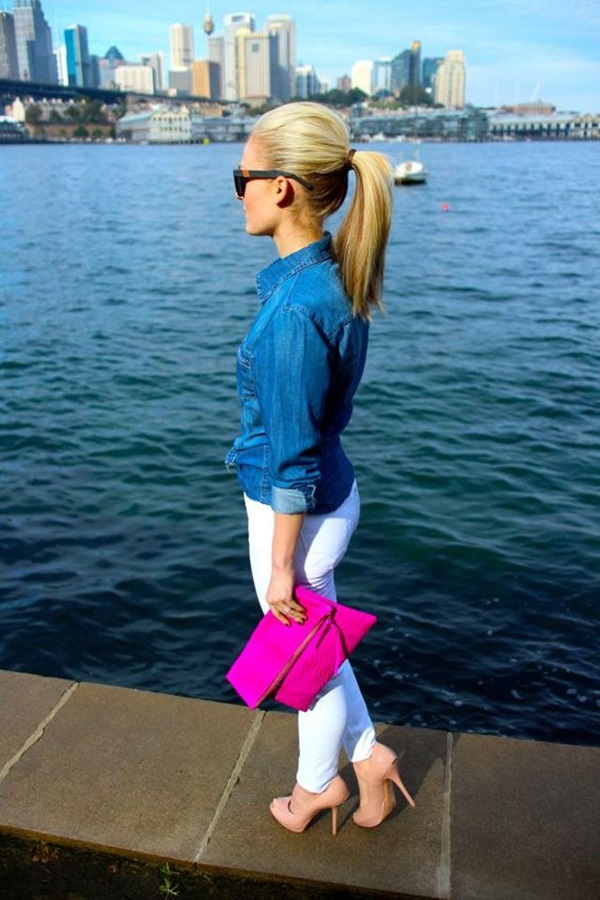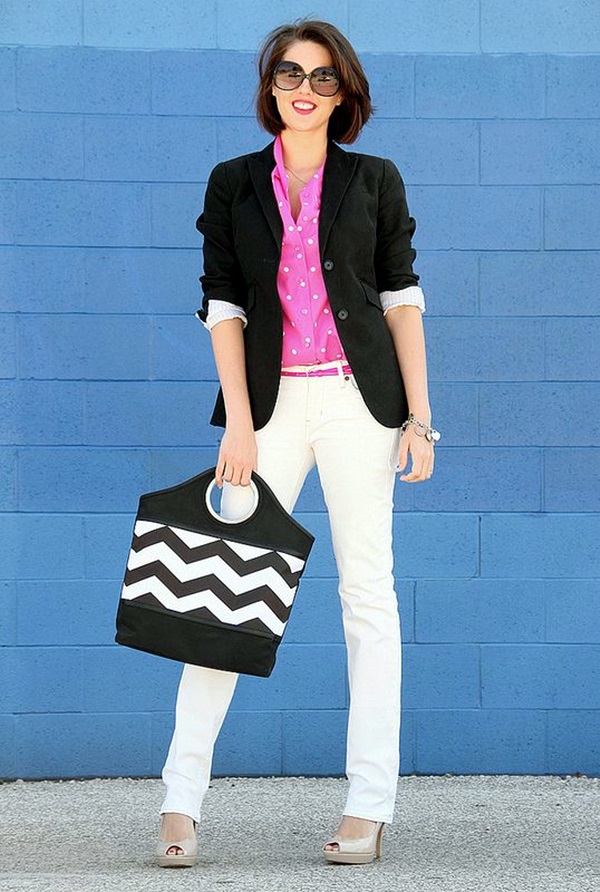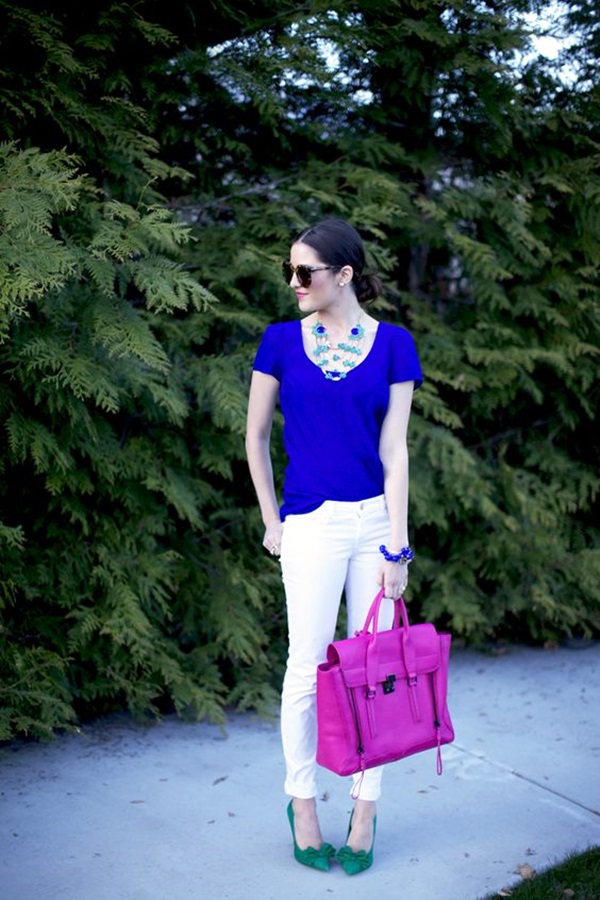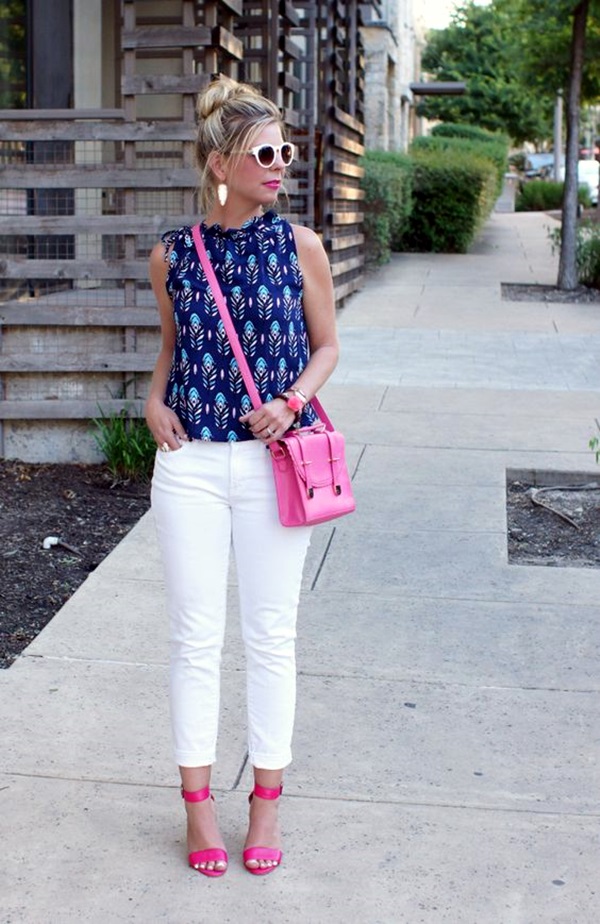 Going-all-white will surely give you a clean, stylish and modern look for both day and night. You can easily make your white jeans look even whiter by matching them with a fuchsia top. Adding a fuchsia accent to mint clutch will complete your look. Don't forget to add a pair of plain black sunglasses to simply rock the look.
White Jeans and Animal Print Top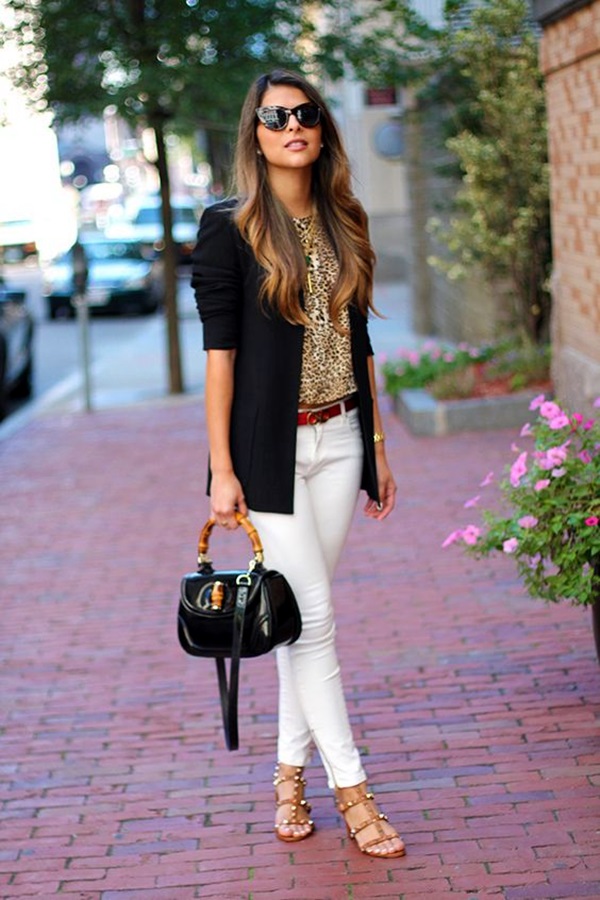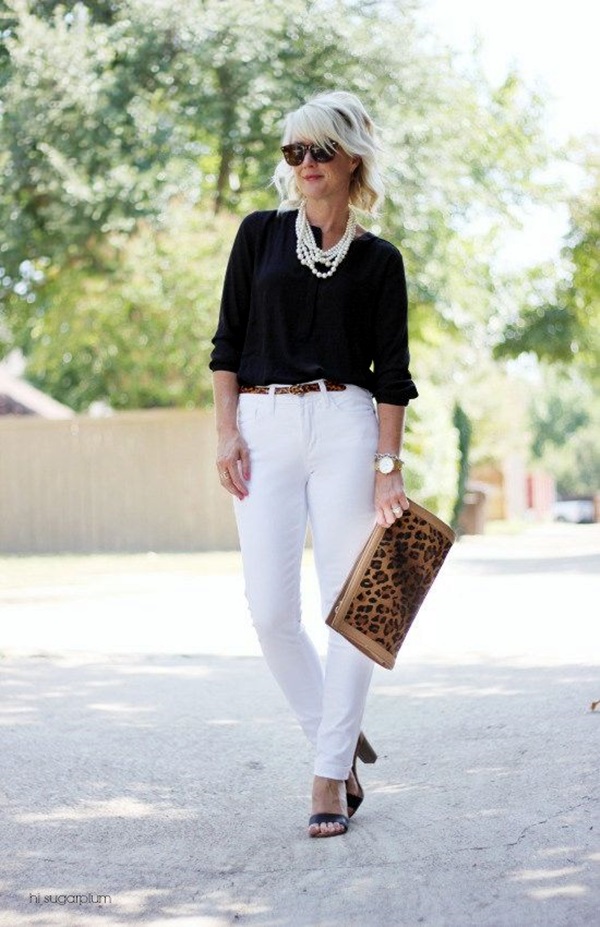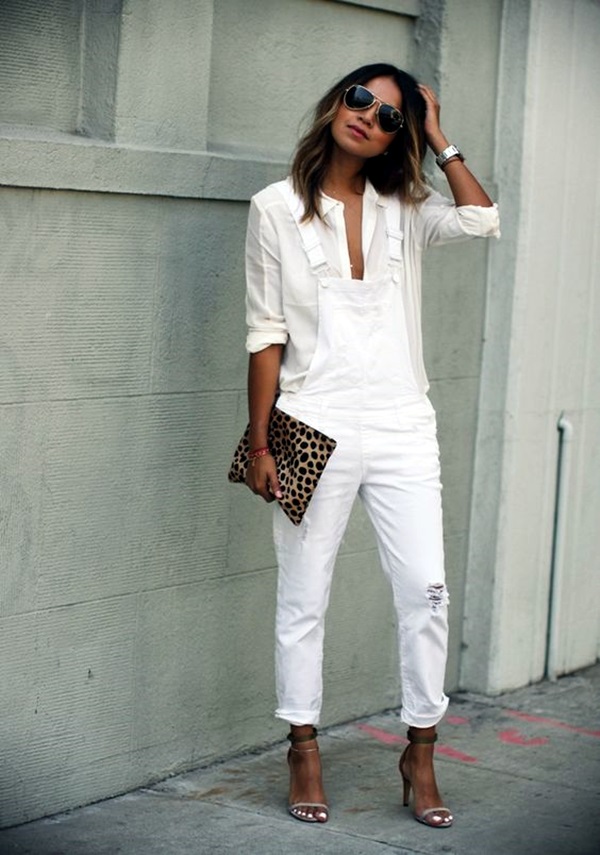 Make your white jeans outfits look wilder and trashy this summer season by wearing them animal print tops. It's true that white jeans make the perfect base for bold animal prints such as cheetah, giraffe, zebra or leopard. They are superb piece as the give the wearer a very sophisticated look. You can also some cute accessories to enhance you look, but make sure they compliment the print you are wearing.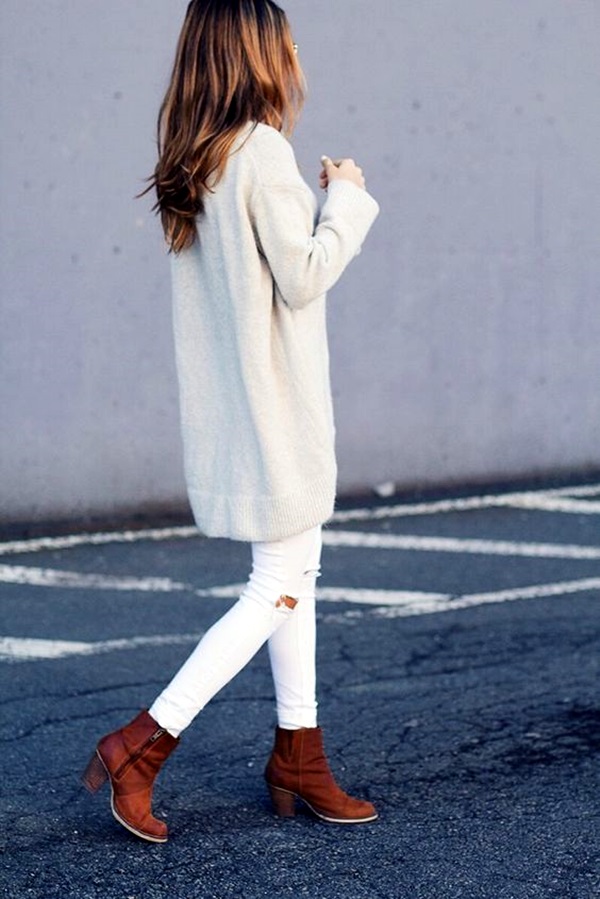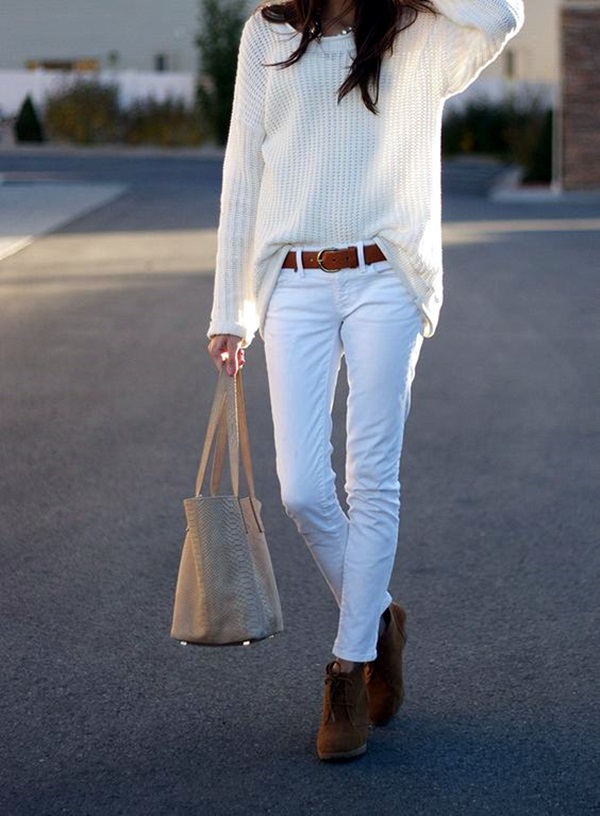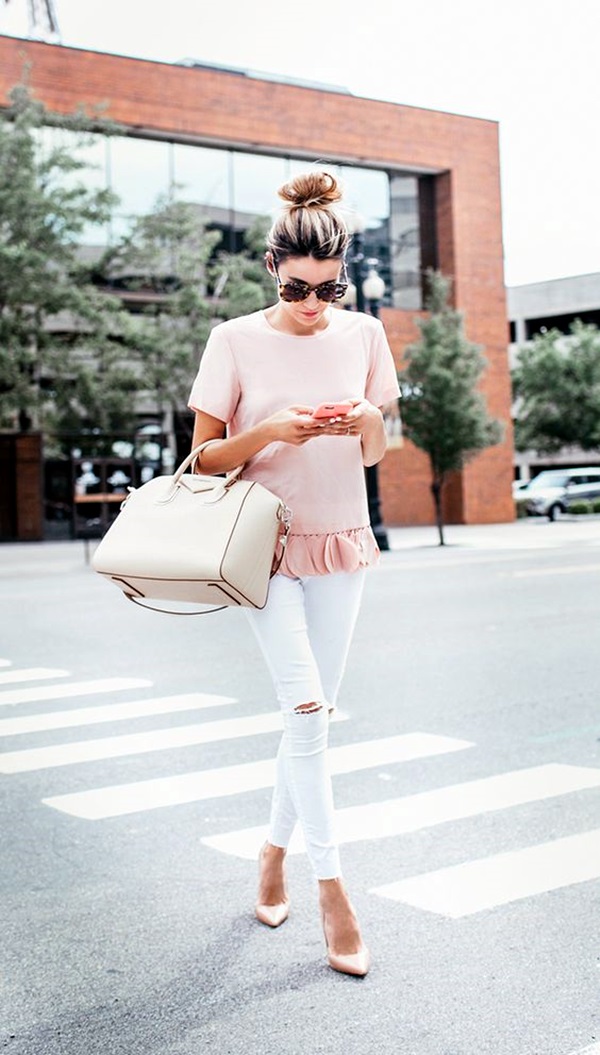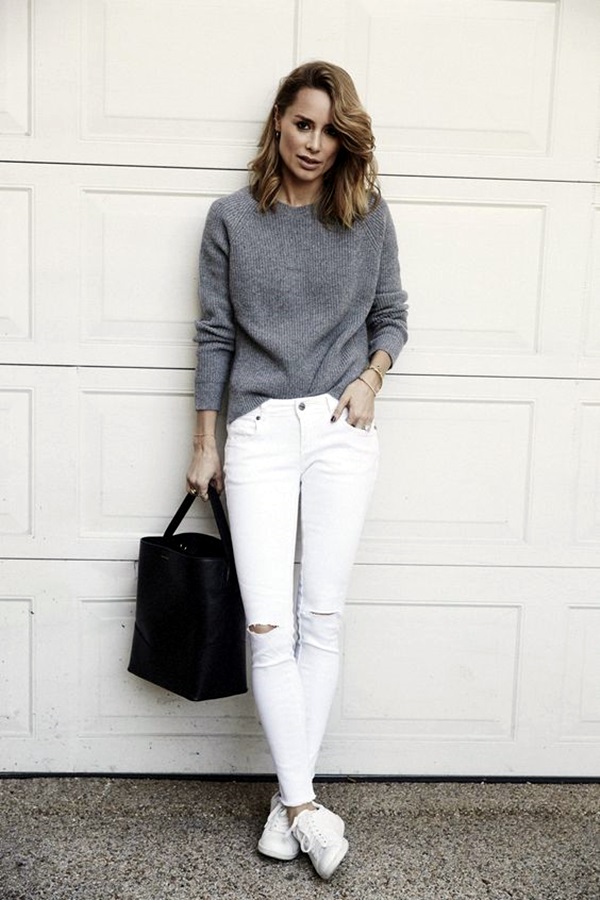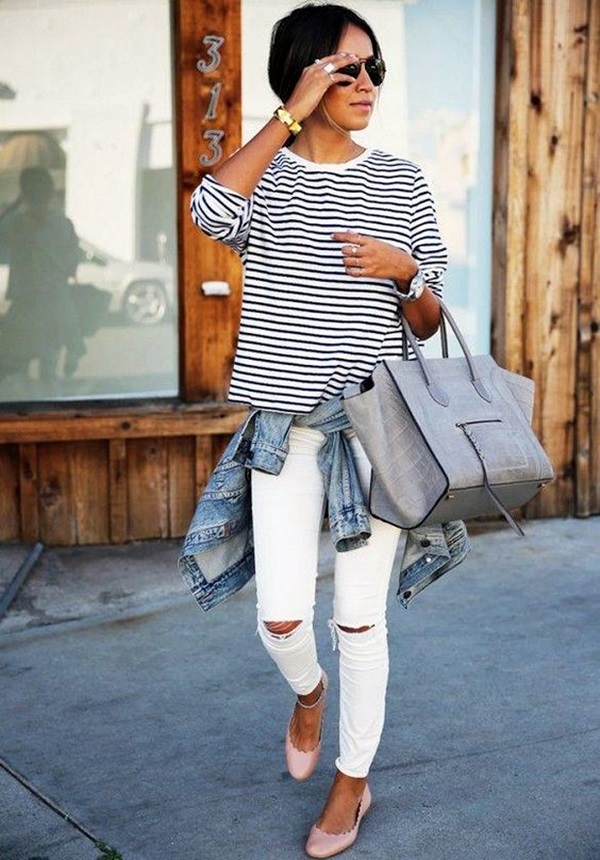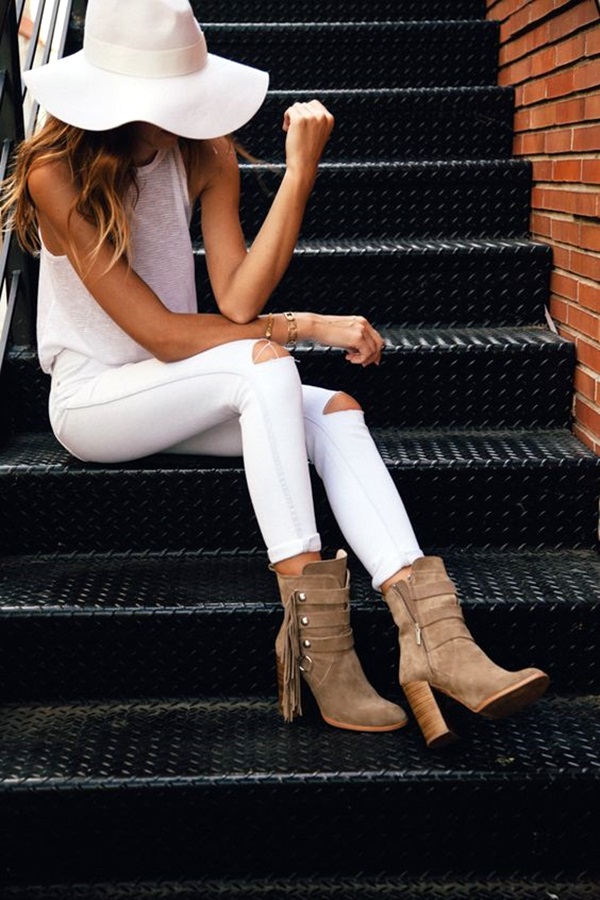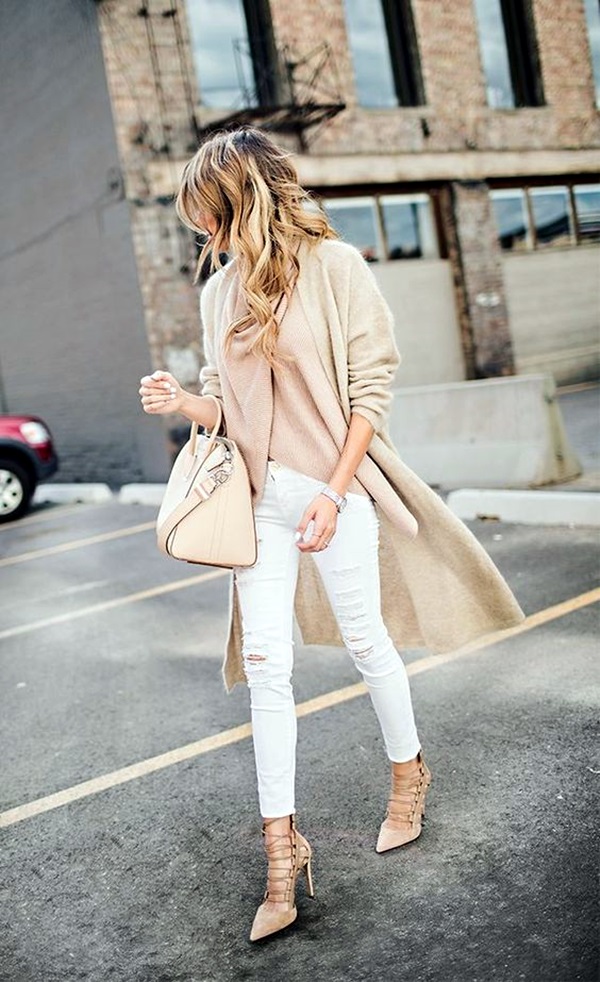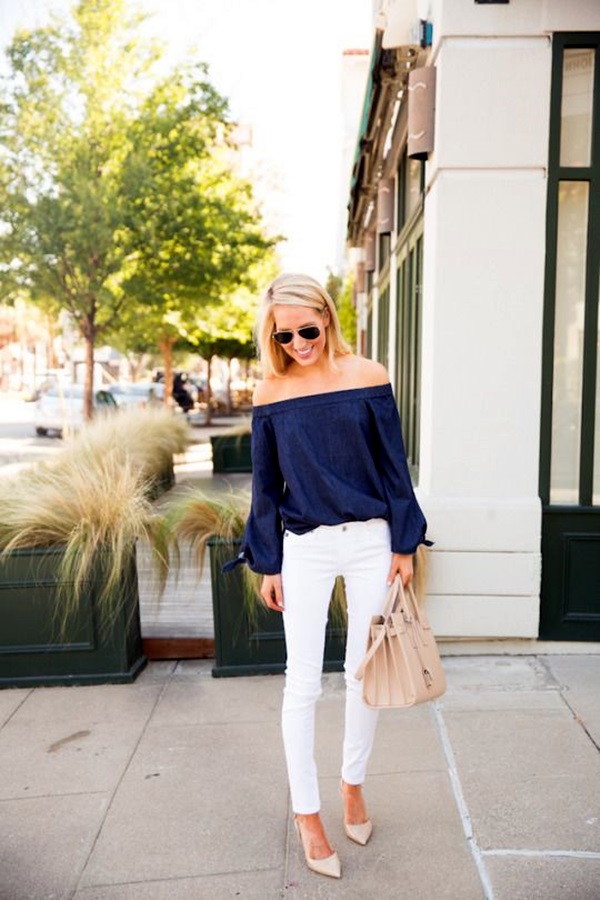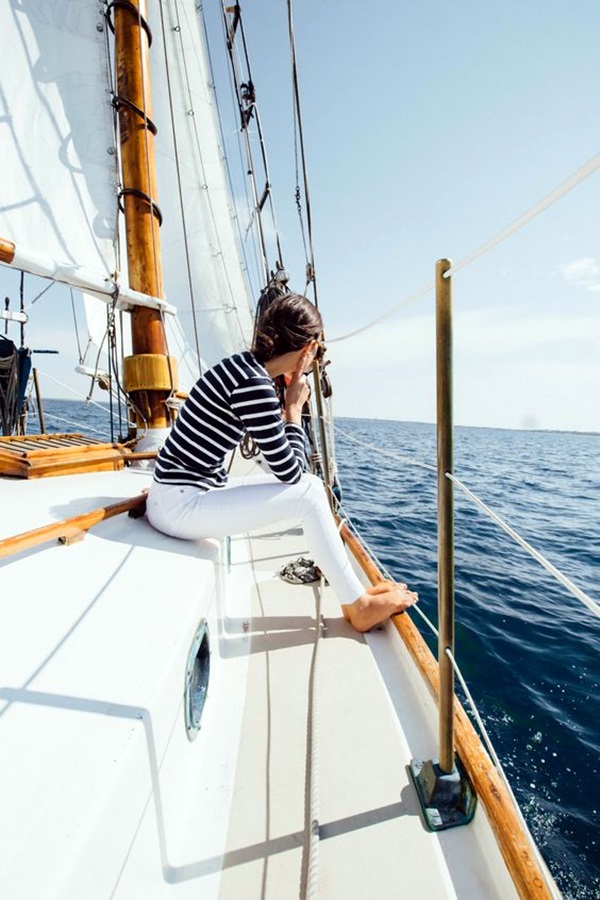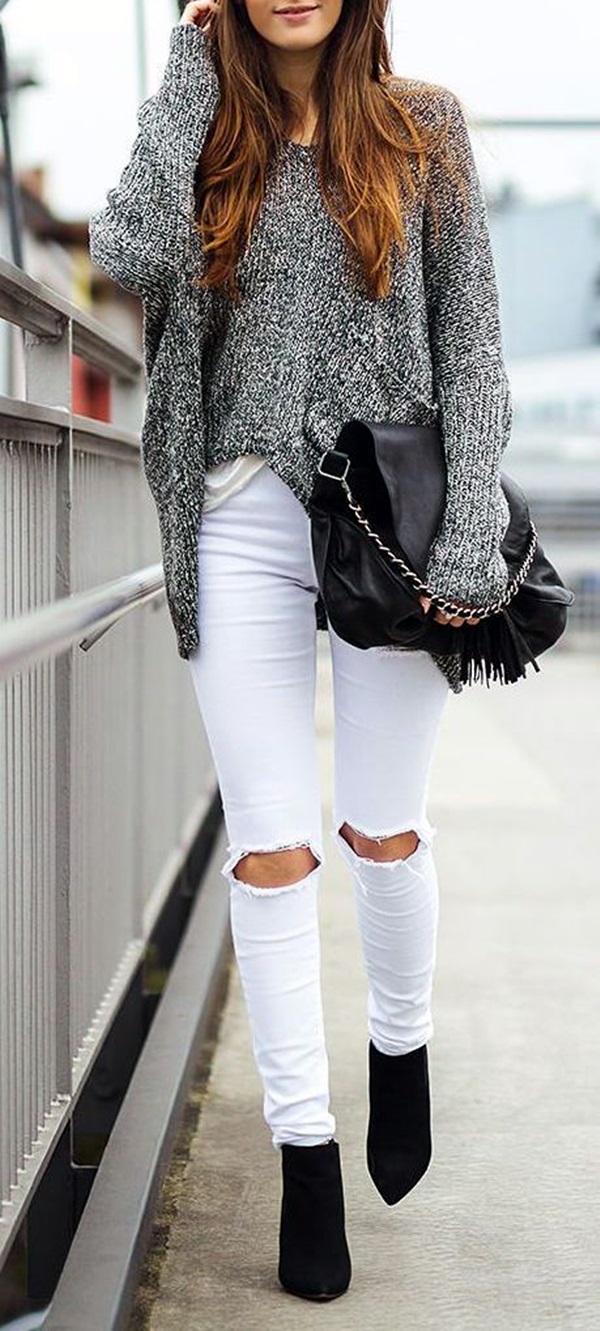 To help you choose the best, we have mentioned some of the latest and cutest outfit ideas for white jeans.