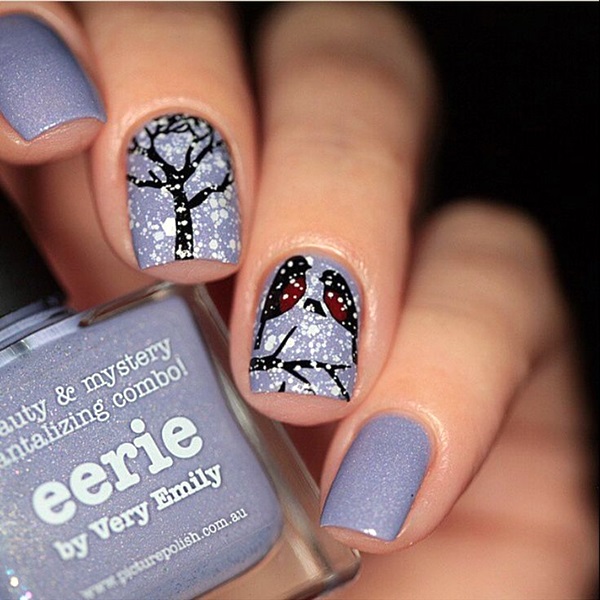 Color the nail with blue base enamel and add up a chic of white curvy lines on it accompanied by polka dots making it attractive. You may also use glittery nail colors for those curvy lines on a glossy base color. You may also paint small stars signifying the sky as to make the manicure way more stunning. Check out some fall nails art designs and ideas which can decorate your nails as to make you look way more beautiful flaunting off the exotic nails along with the sexy dress up.
Snowflakes Nail Artwork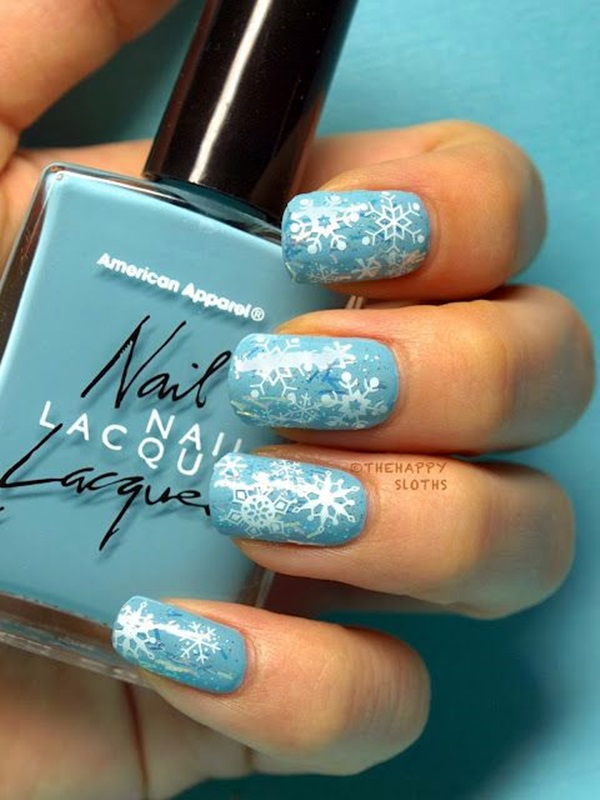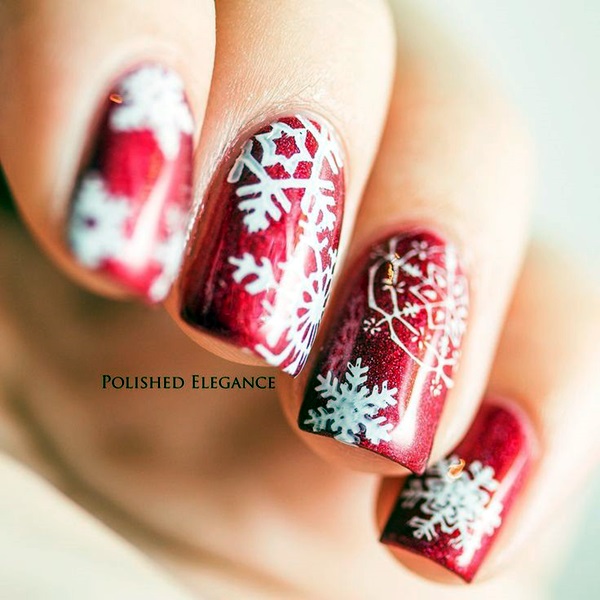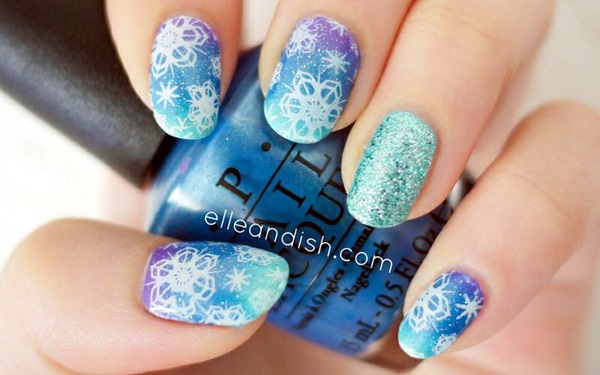 Chic base nail color with white snowflakes are so easy to make that you will take hardly ten minutes to get it done. Getting snowflakes like a designer wallpaper art with regular shady base also looks classy. Preferably, use darker shades of nail enamel for the base coat as to highlight the nail design.
Santa's Garb Enamel Art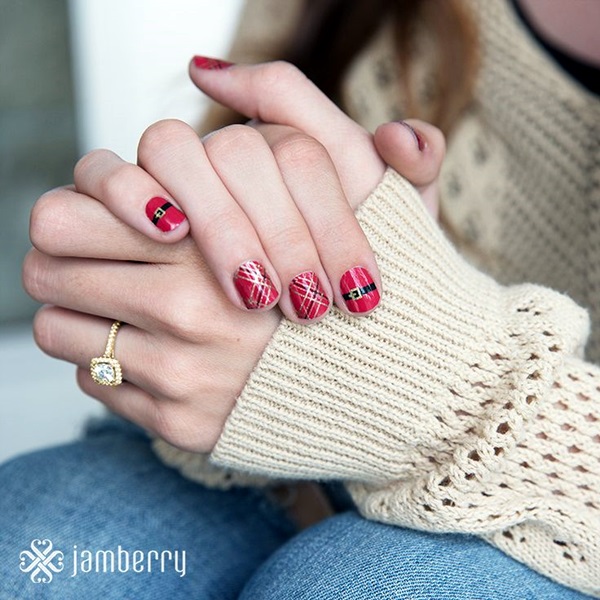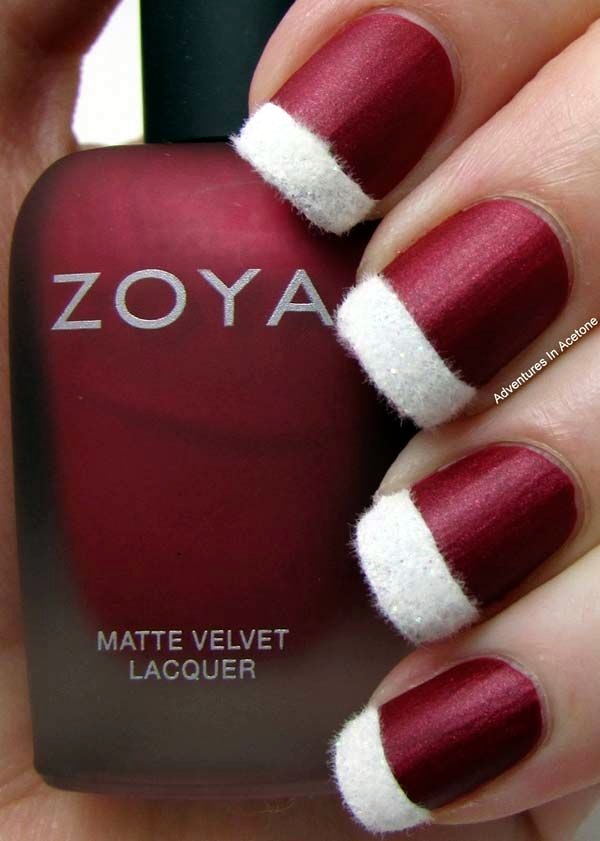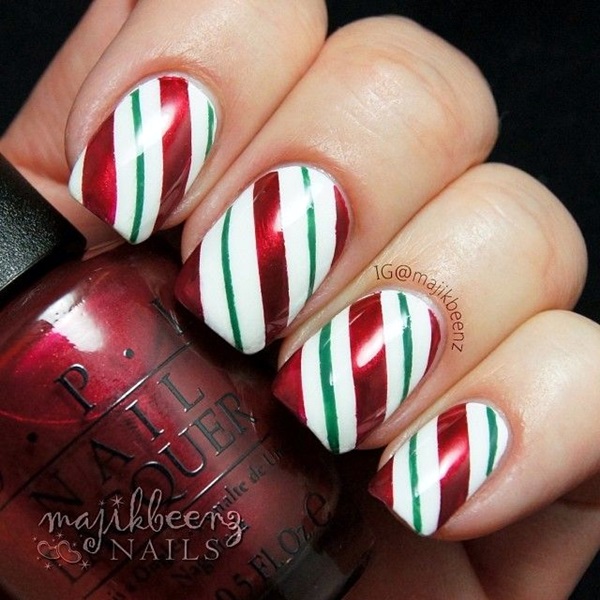 Sometimes his hat, sometimes his suit belt! This nail art focuses on velvety red and white pieces of Santa's apparel. Get a red base coat with white tip and black ball at the top of the hat. And Santa's cap is right there on your nails. You may also get his waist belt in black with studded buckle thereby articulating it with grace.
Reindeer and Olaf Nail Art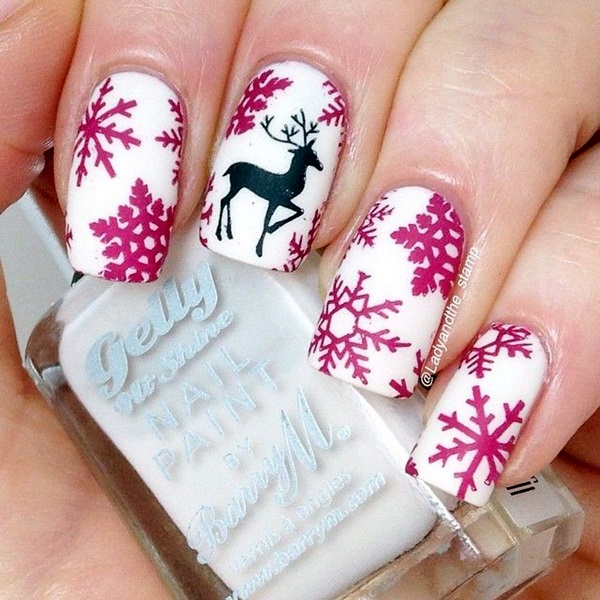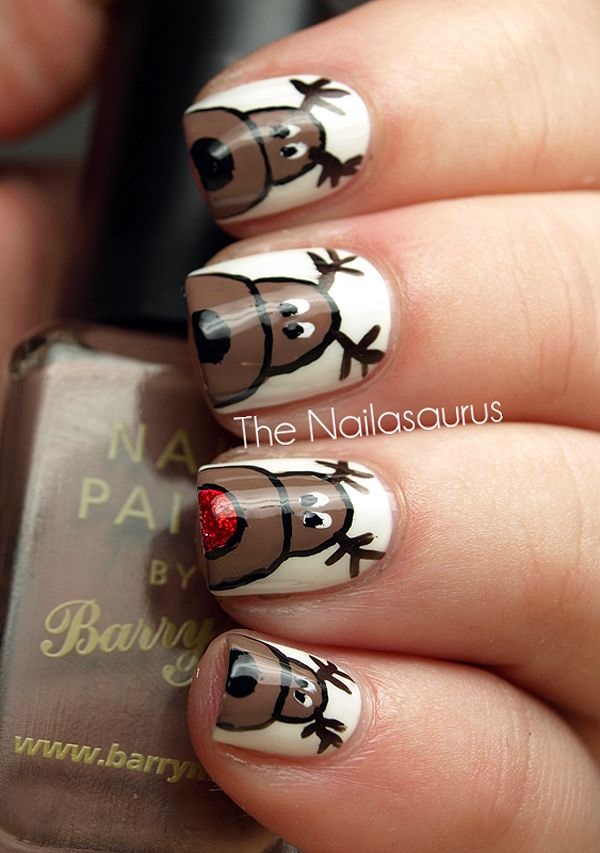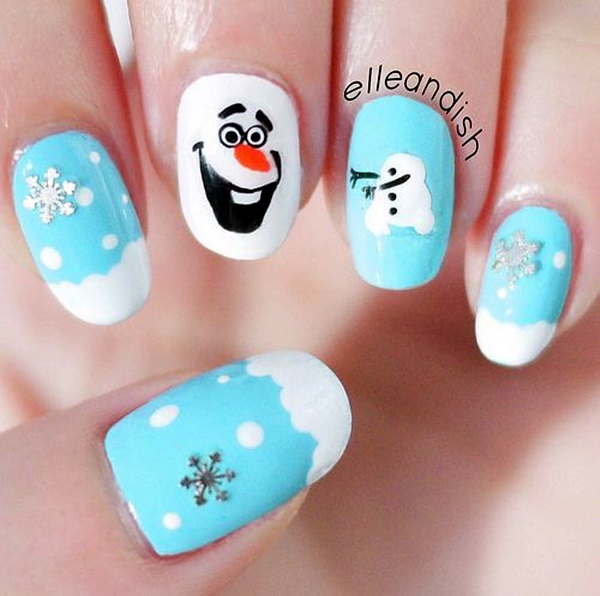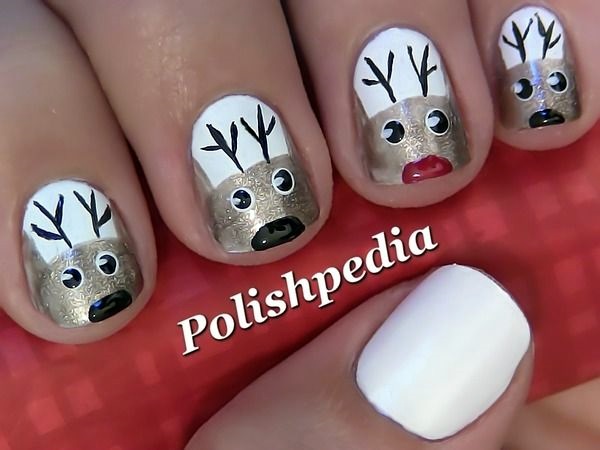 The awesome branched horns of reindeer and animated facial structure of Olaf with large pointed nose looks crazily fabulous on a black glittery base coat. You may give it a matte look with shiny base and matte reindeer in brown hue and sexy Olaf in white hue with blue detailing. A new taste of glittery magic is ongoing these days with a rapid flow and amusing look.
Snowman Nail Art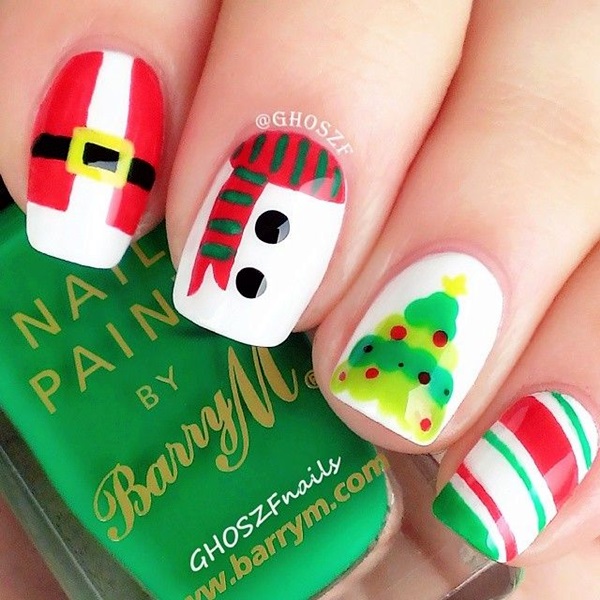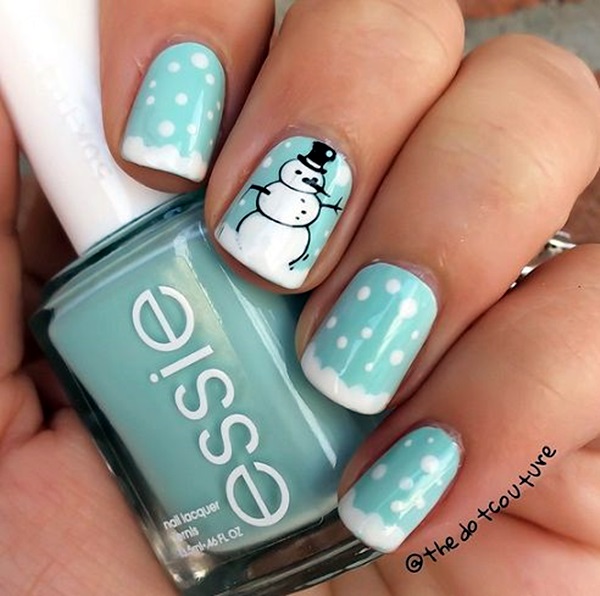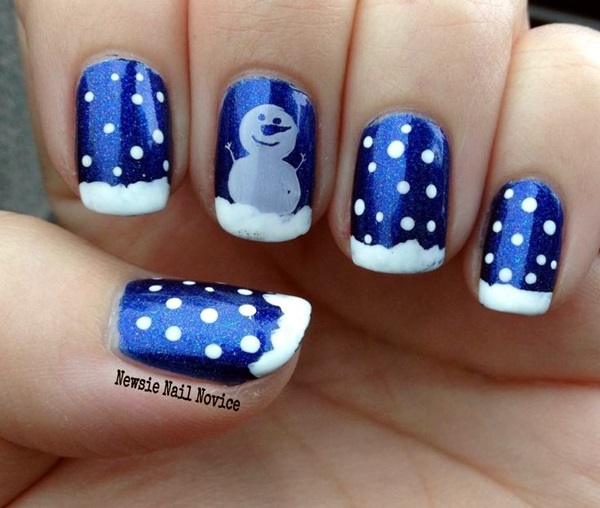 When you see a snowman and your heart giggles with happiness, don't you feel like getting it on your nails? A light blue colored with the base with cute white snowman having a woolen muffler and pretty black eyes and orange beak. A play pattern with numerous different winter symbols including a snowman, fir tree with snow and snowflakes just like tribal nail art will look damn sassy.