Fashionistas!! 'Dress for the job you want, not for the job you have.' The phrase sounds familiar, right!! Essentially, you dream to come into the limelight in every go. However, when it comes to office wear, it's sometimes challenging to keep yourself fashionable in the 9-5 job. Undoubtedly, it's quite boring too!! Surely, for your 260 workdays a year, you must have drawn an imaginary line in your closet; workwear apparels on one side and weekend outfits on the other. This pretty division might have solved your purpose of weekday dressing.

However, are you bored with the everyday styling? Do you want to embrace your personality with clever styling trends? If yes, then there are a bevy of work outfits to wear this Spring and get away from the monochrome look. Remember, looking professional is not just limited to a certain dress code. Here, we present a list of some catchy spring work outfits ideas for 2016 that will change your look and you will look more graceful. You can let your personality shine at office too if you follow the below-mentioned styling trends:
Work Outfits to Wear this Spring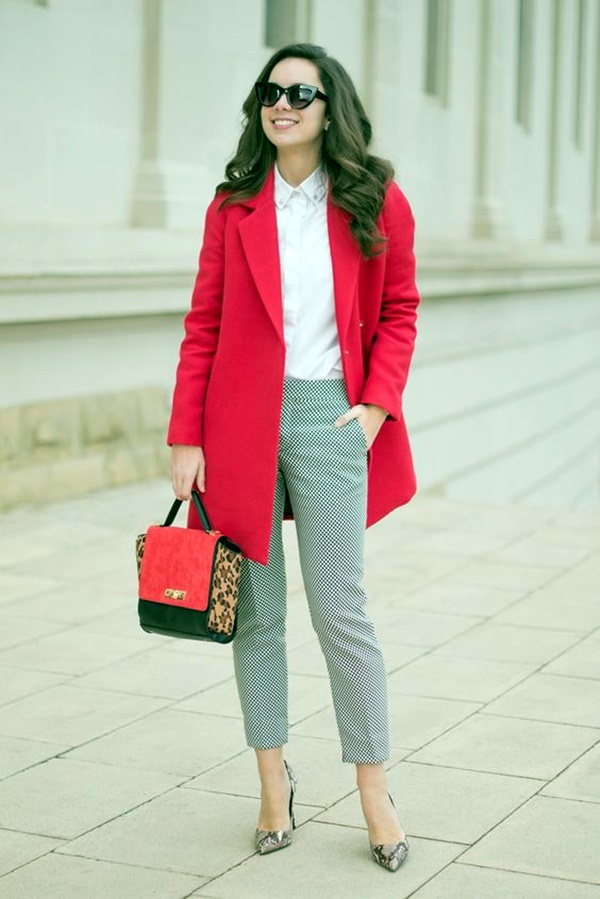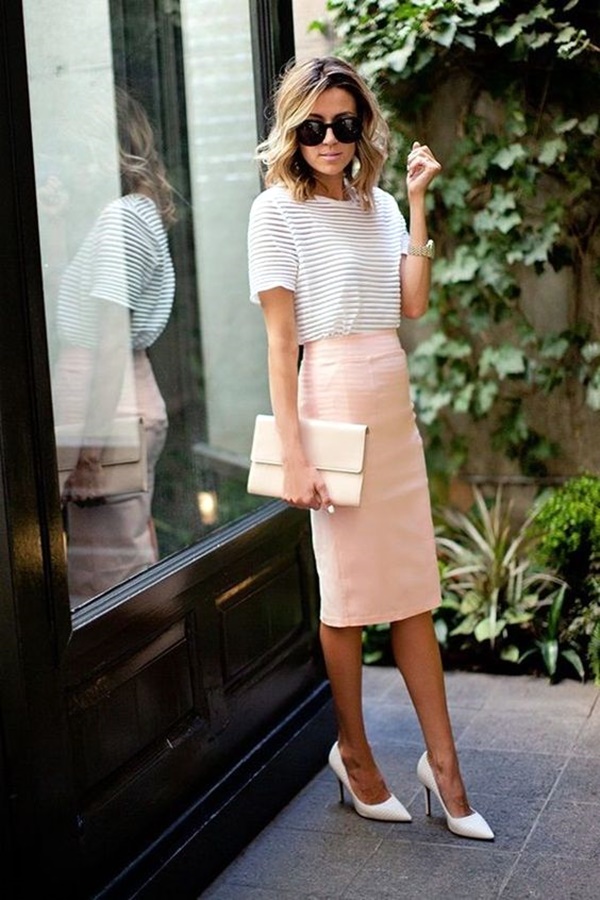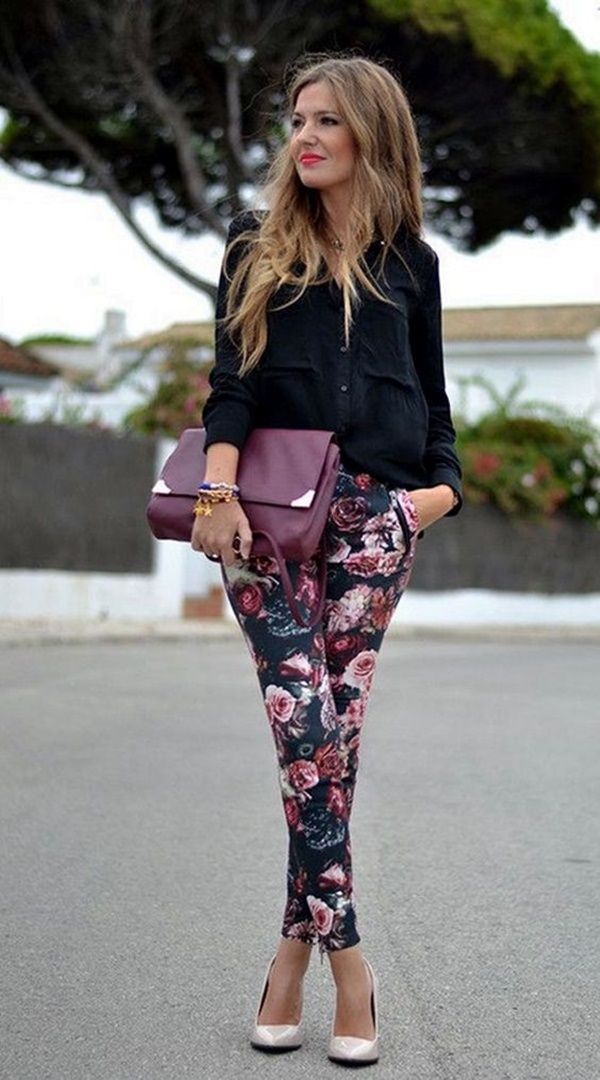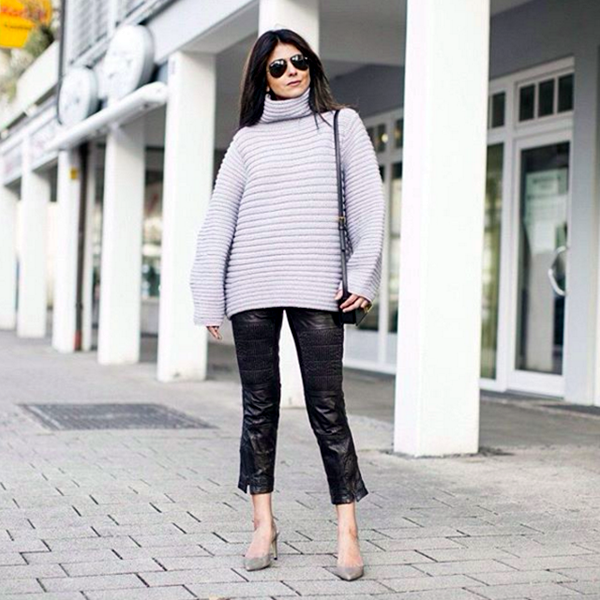 Get Glamorous At Work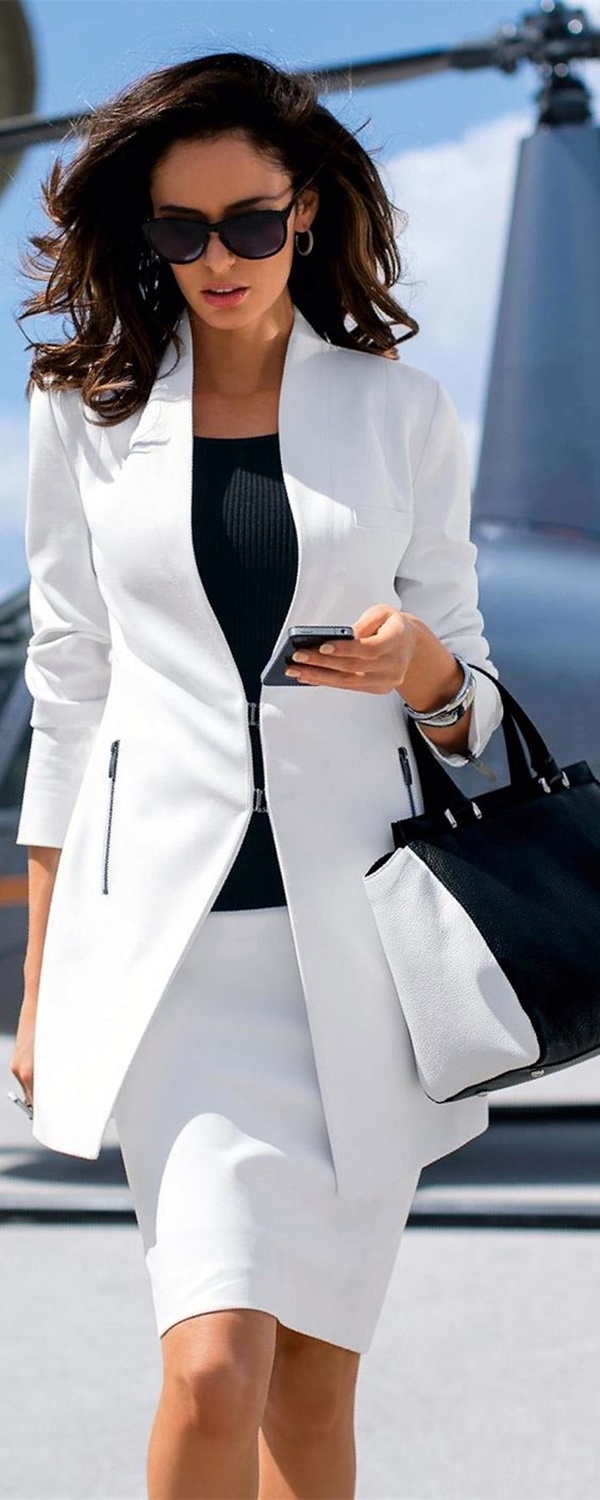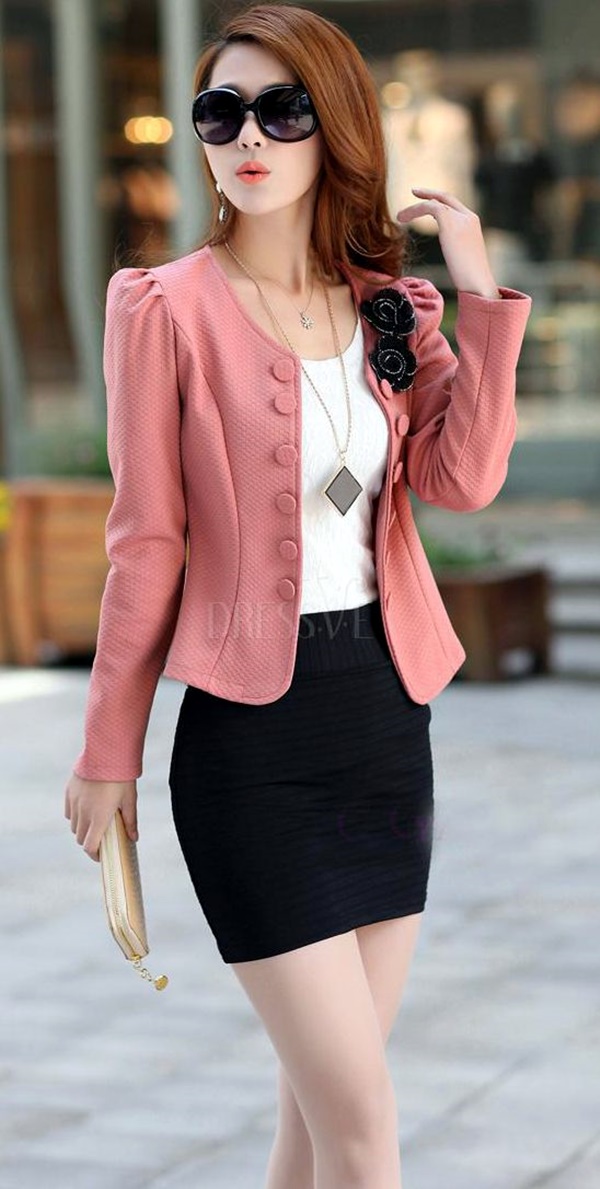 Do you want to become a lady who is confident enough to rule the world? If you answered yes, then pick your cocktail ensemble and throw a blazer over it. Oomph your personality with statement golden necklaces, posh high-heels and let your bright lips do all the talking.
Step Out Boldly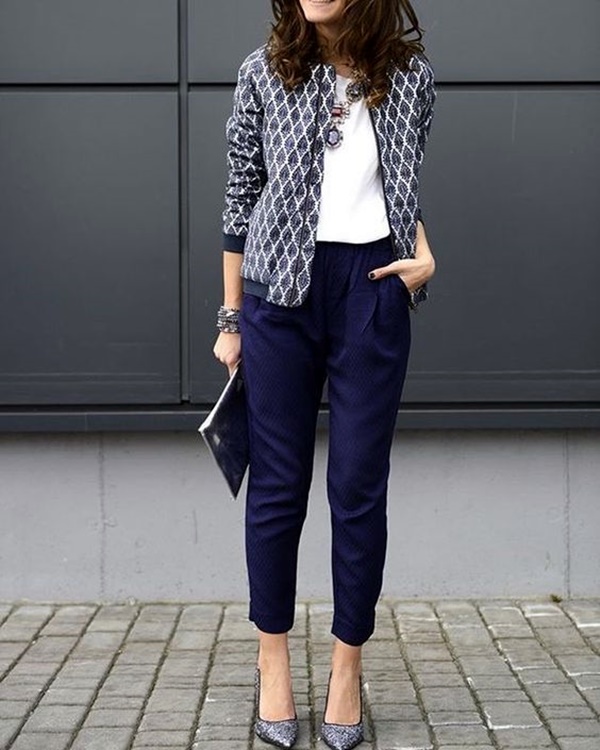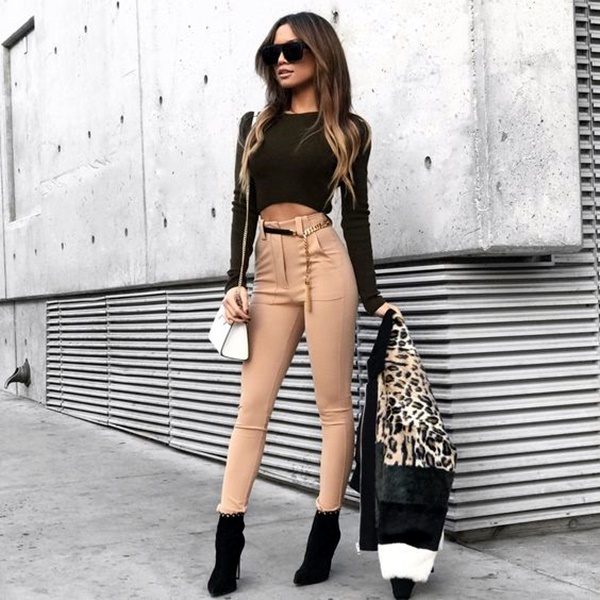 How about stepping boldly at office? Your sleeveless tunic is your casual attire, however, it can be transformed into a workwear when matched with bomber jacket and printed cigarette pants. To finish off the formal look, pick the metallic mules. It's the best work outfit to wear this spring. Spring is here so here are some Spring hairstyles for Long and medium hair that look completely unique and seem all time fresh every time you opt them.
Create A Laid-Back Atmosphere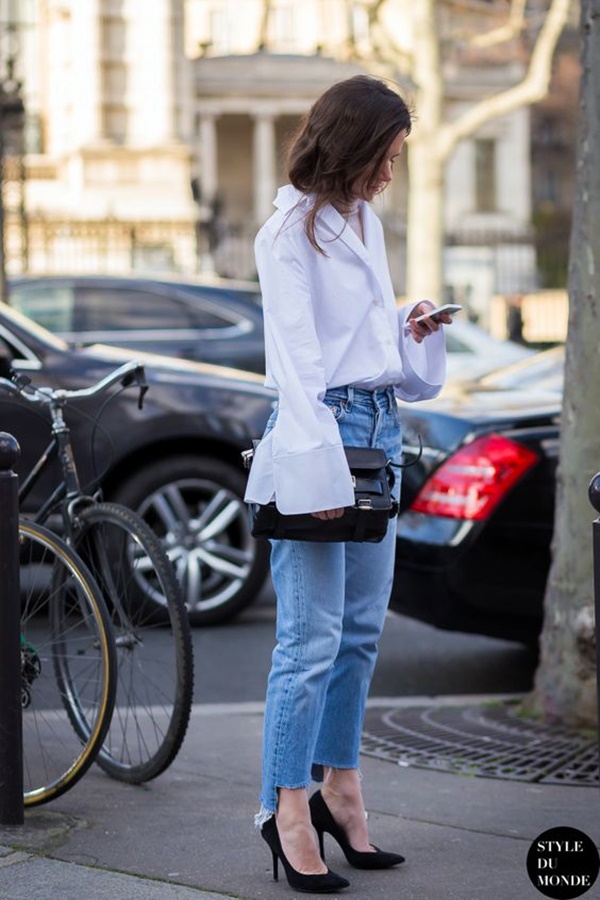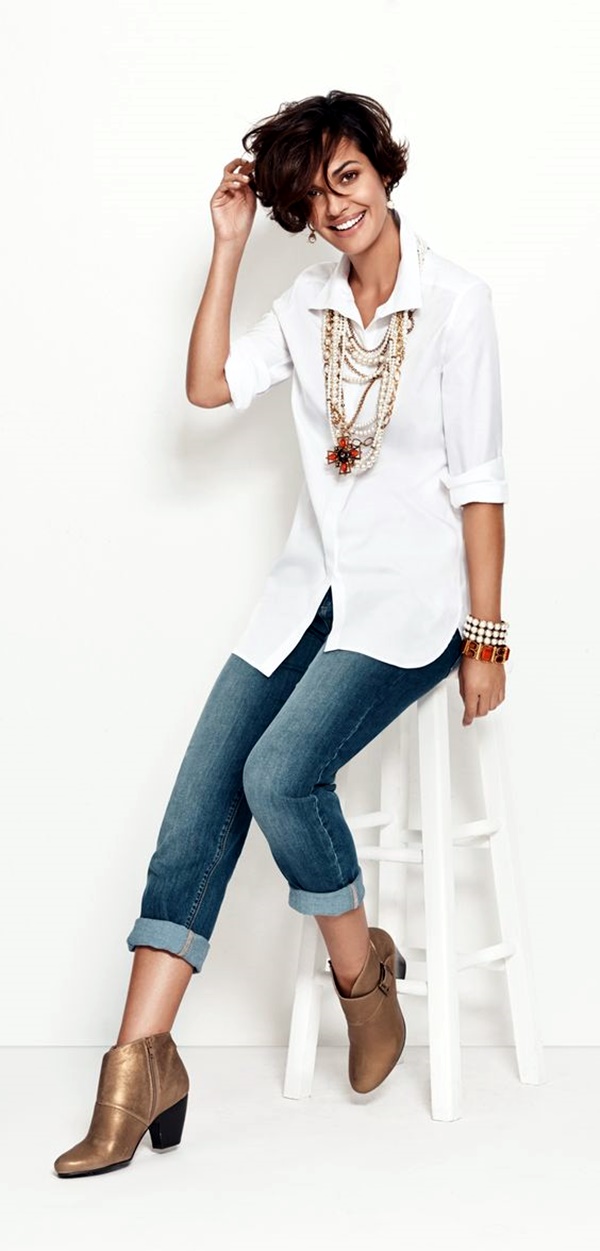 Fridays are casual and a day to feel relaxed. For those lazy Fridays, look chic with your denim matched with cool white shirt. If you love colors, then slip on your metallic heels and throw a printed scarf over your attire.
A No-Fuss Look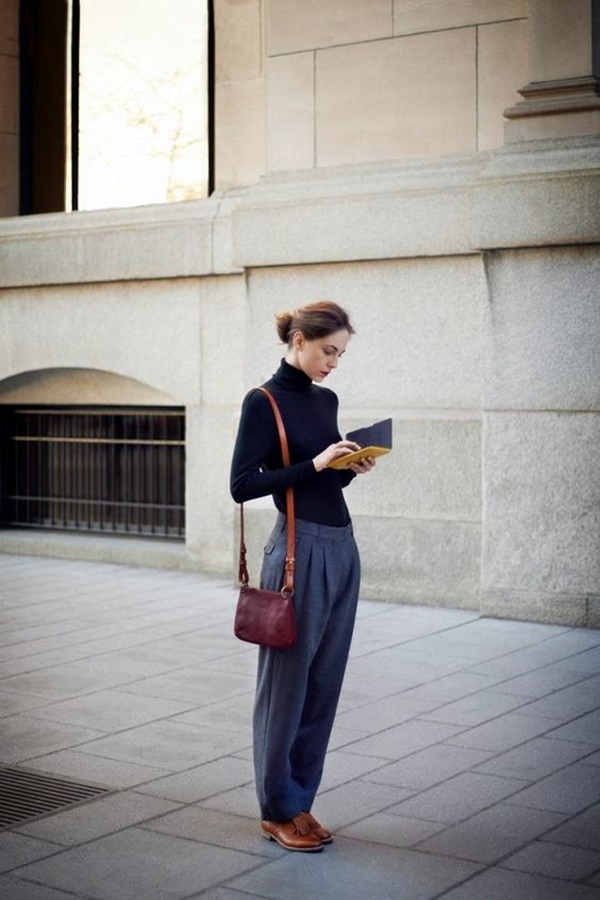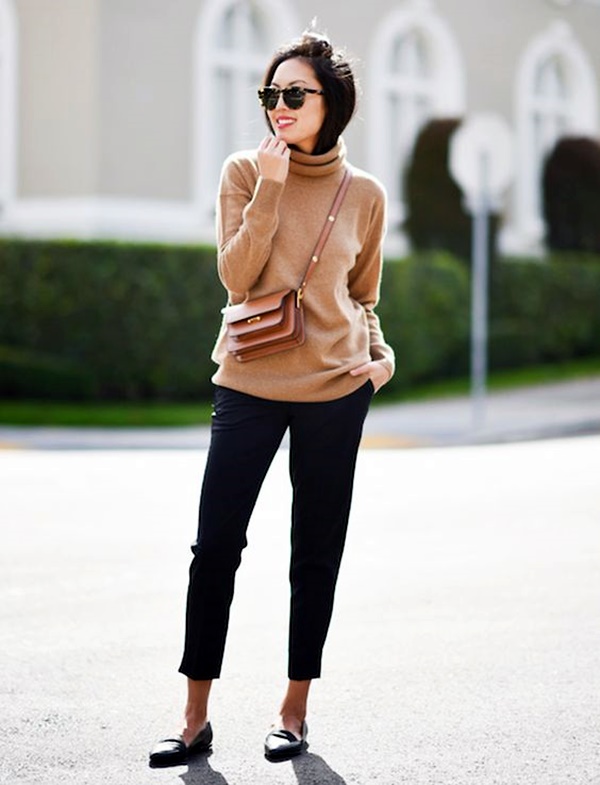 Do you have a meeting to attend? It's the day you want to carry a polished look at work. Pick a windowpane turtleneck and match it with black trousers. Wear statement boots to complete the polished look. Do not forget to carry a structured satchel.
Do Not Compromise To Wear Maxi Skirts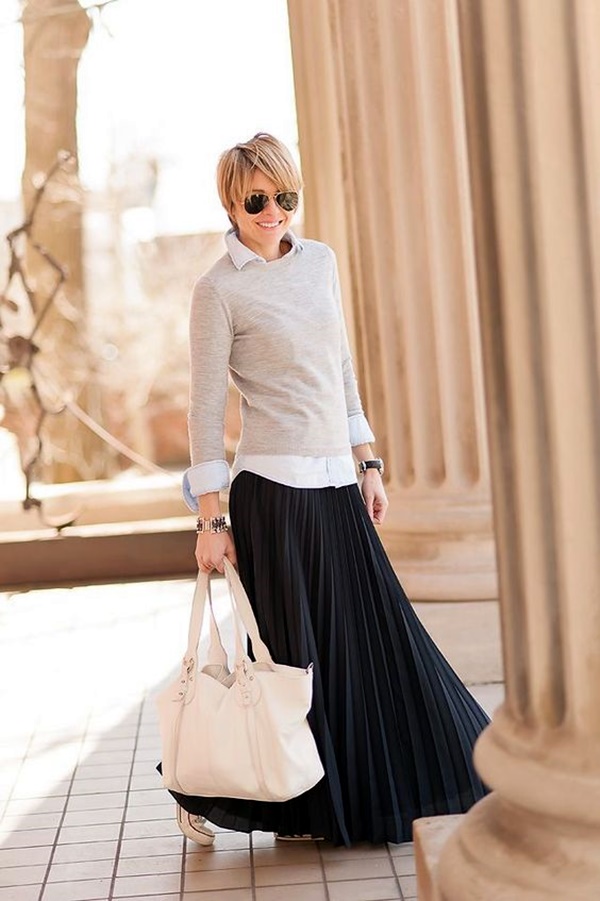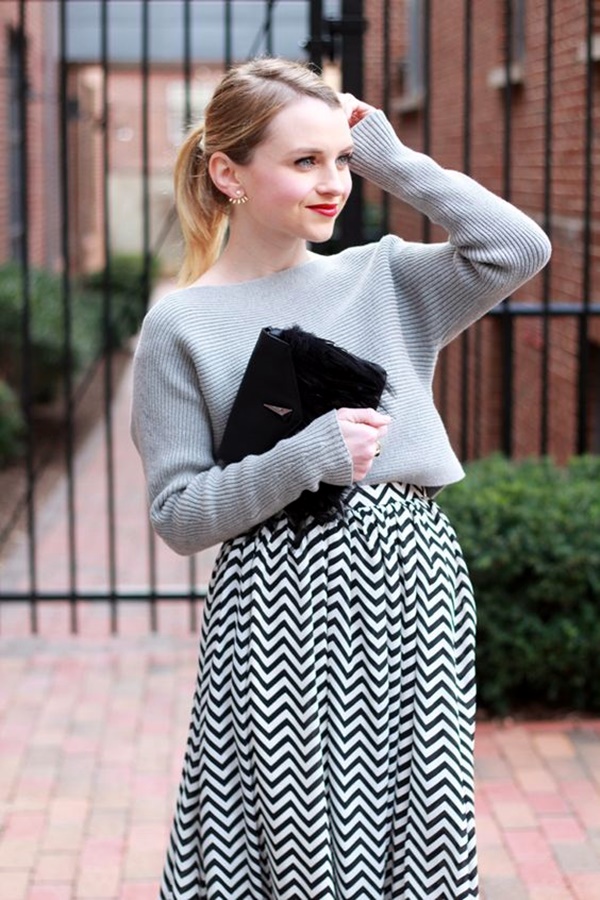 To cut a dash at office, a high-waist ground griming skirt does wonders. When paired with a crop top, it can make you a head turner. It's one of the great work outfits to wear this Spring that gives you all the advantage of laidback cool silhouette. To create a bit of drama, wear high-heels and a statement necklace.
Go Casual And Cool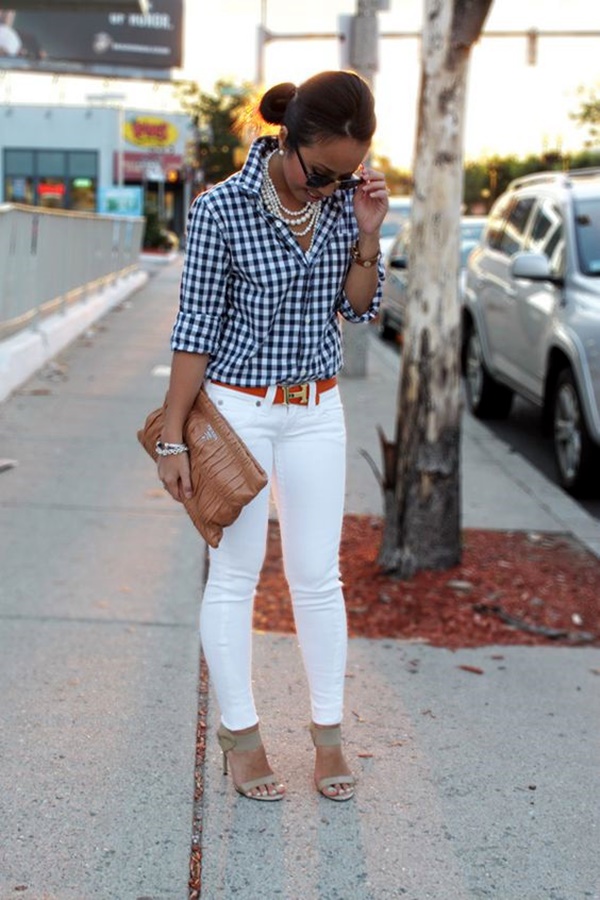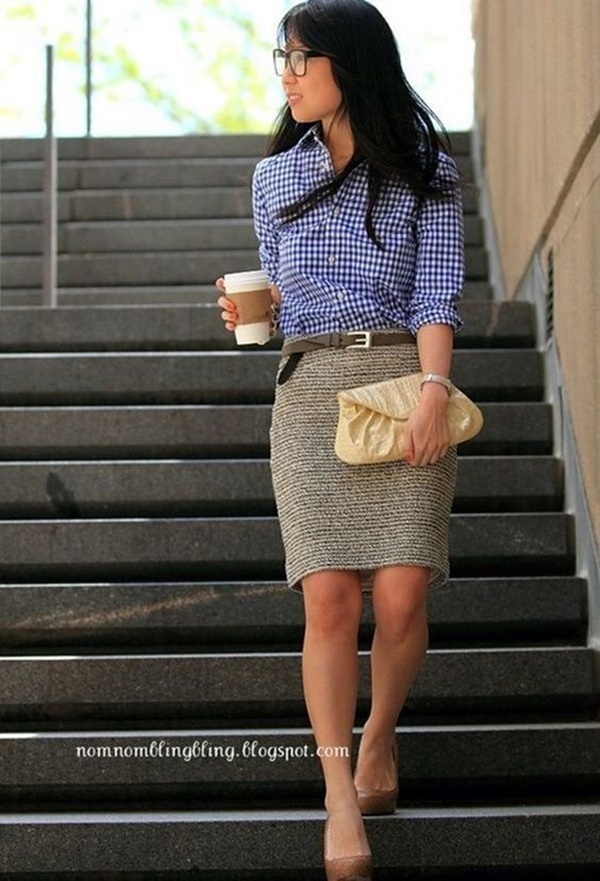 Who does not want to look cool at work? Well, everyone does!! For that cool attitude, carry a slouchy pant and cuff it at the hem. Match it with a checked shirt and tuck it in. Complete the look with sporty shoes and a substantial belt.
A Party-Ready Look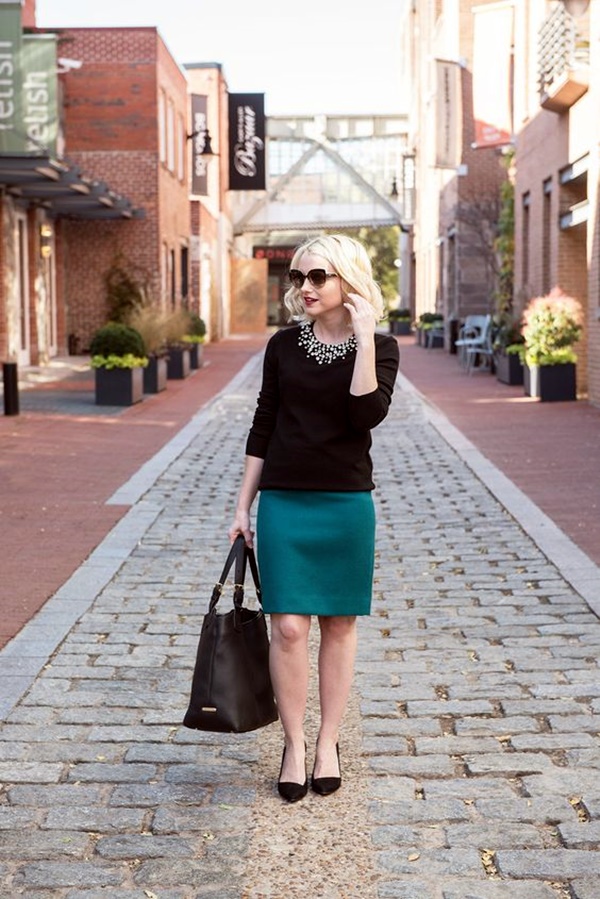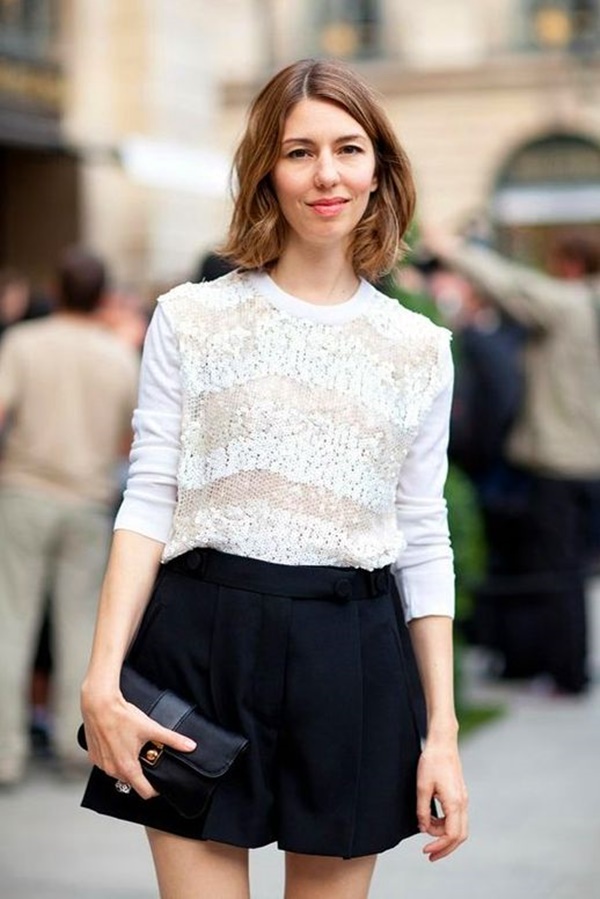 Have to attend a party soon after work? In this case, you can transform your everyday pants into a trendy piece by teaming it with an embellished crop top. To upgrade the charm of the ensemble or to create some drama, throw a sleek long vest. Furthermore, remember to wear a glitzy necklace for that party ready look. We can call it the best work outfits to wear this Spring. Come on and get to know these unique styling hacks to make your Blazer Outfits for work way chicer and interesting as you carry your tedious job schedule
The Weekend-Worthy Look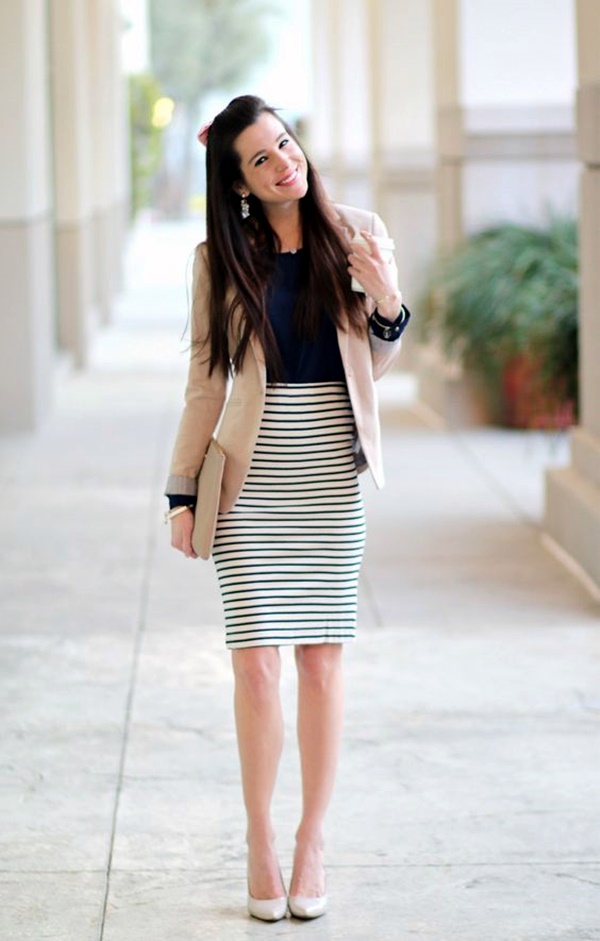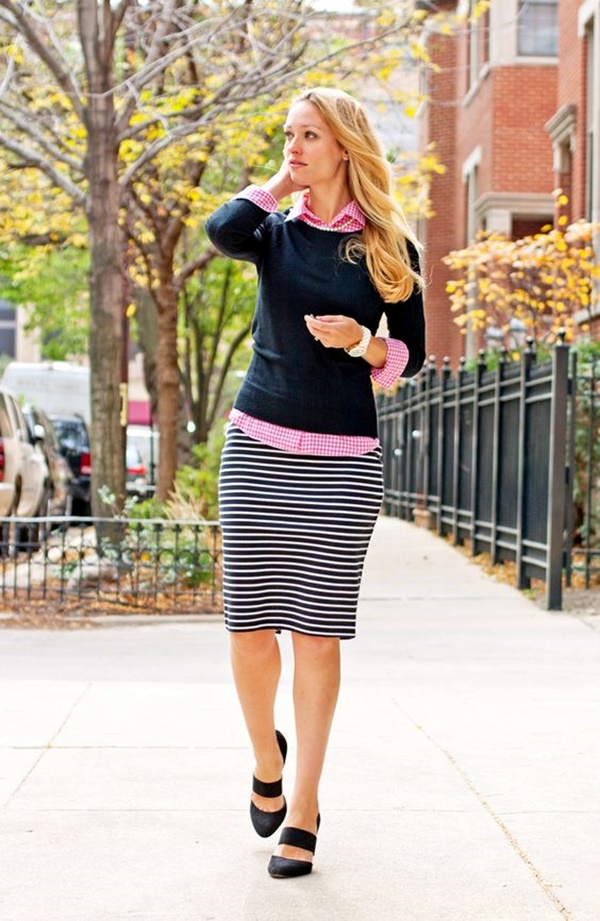 Striped skirts are a key to showcase your corporate personality. Pair the skirt with coldwater creek top. When tucked in, this style is truly business-savvy. Complete the look with golden glittery studs and pump heels.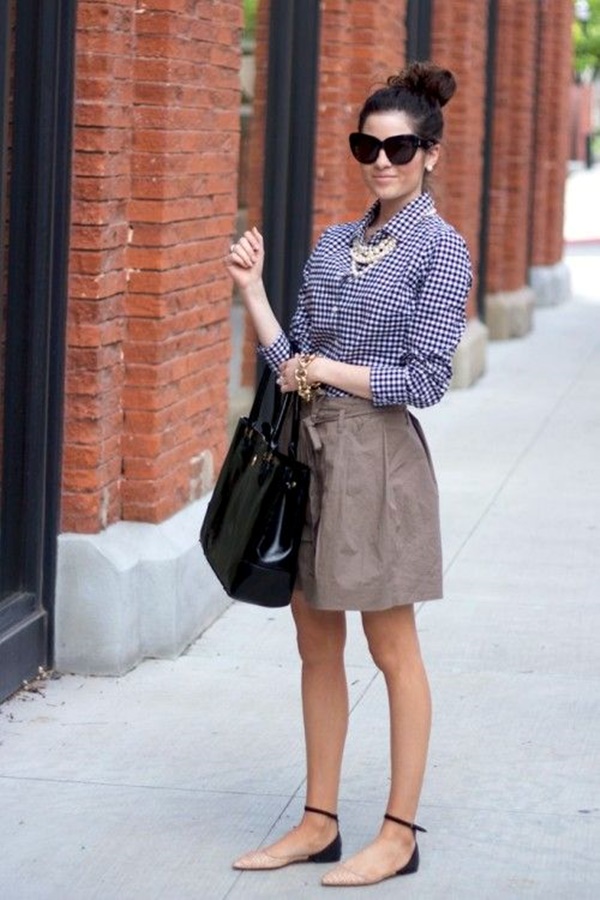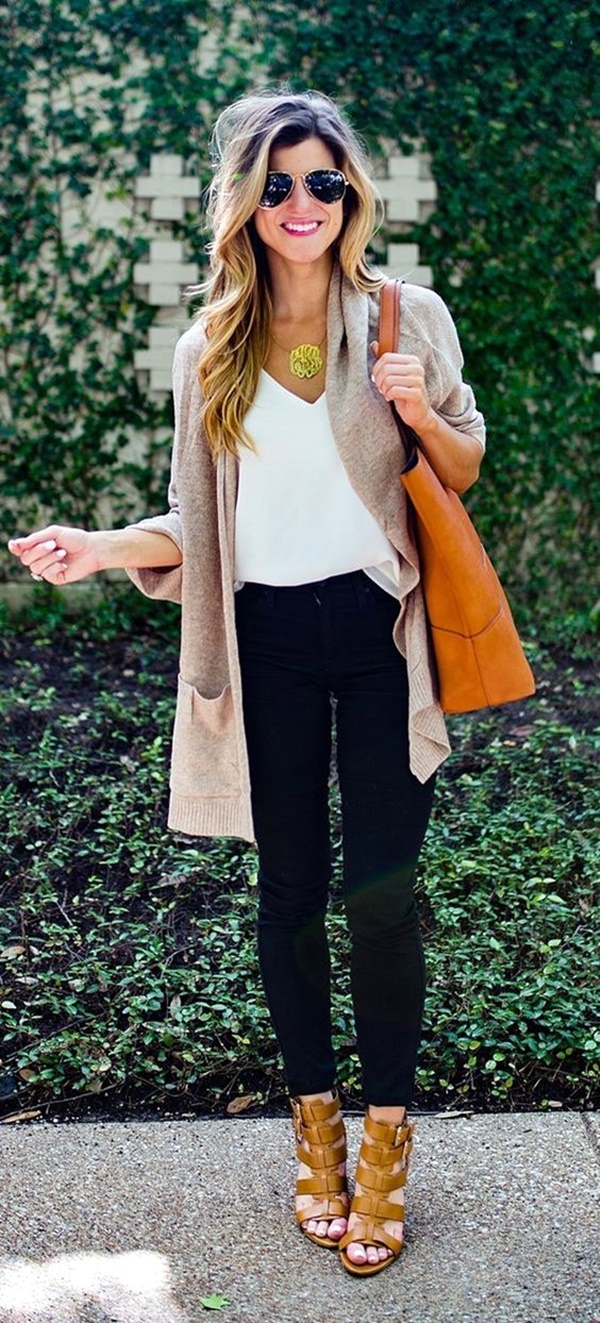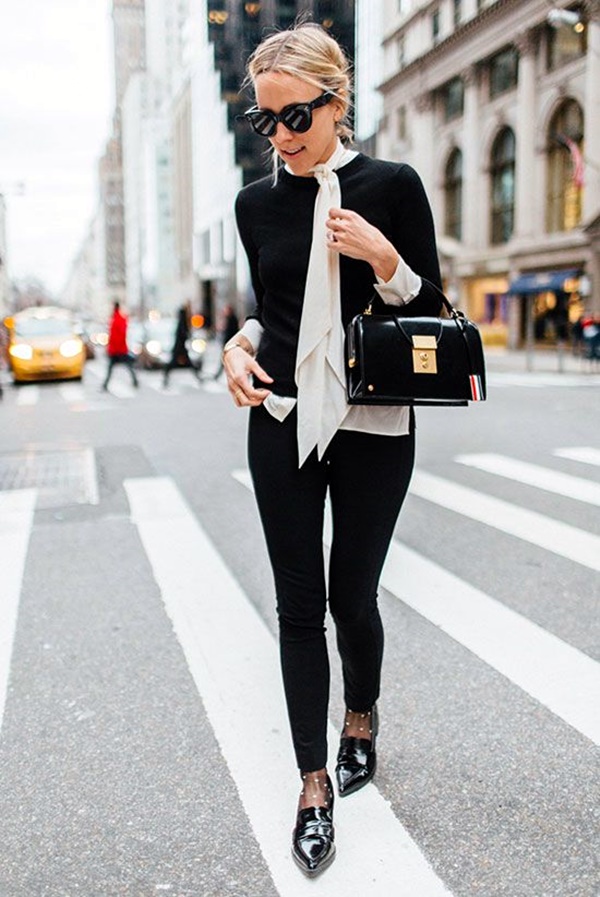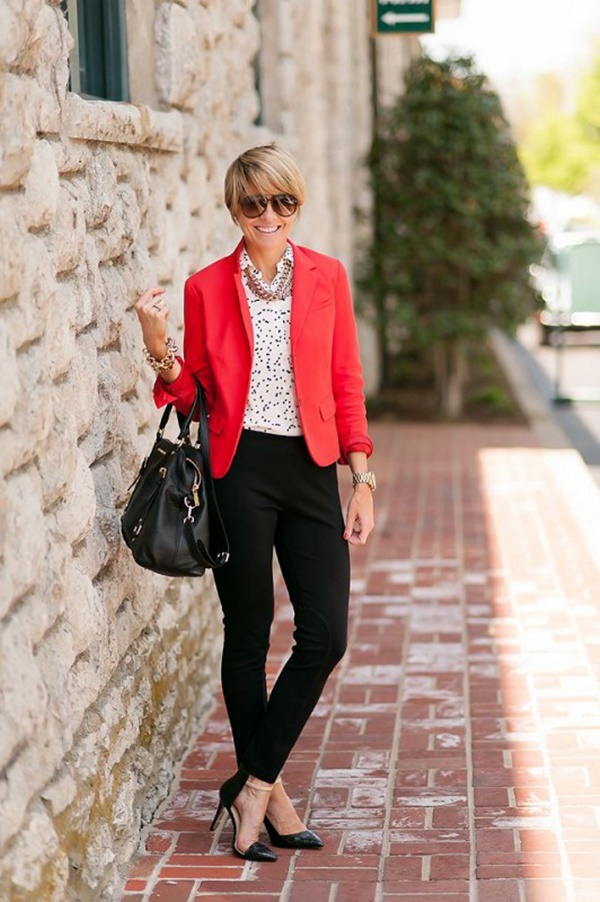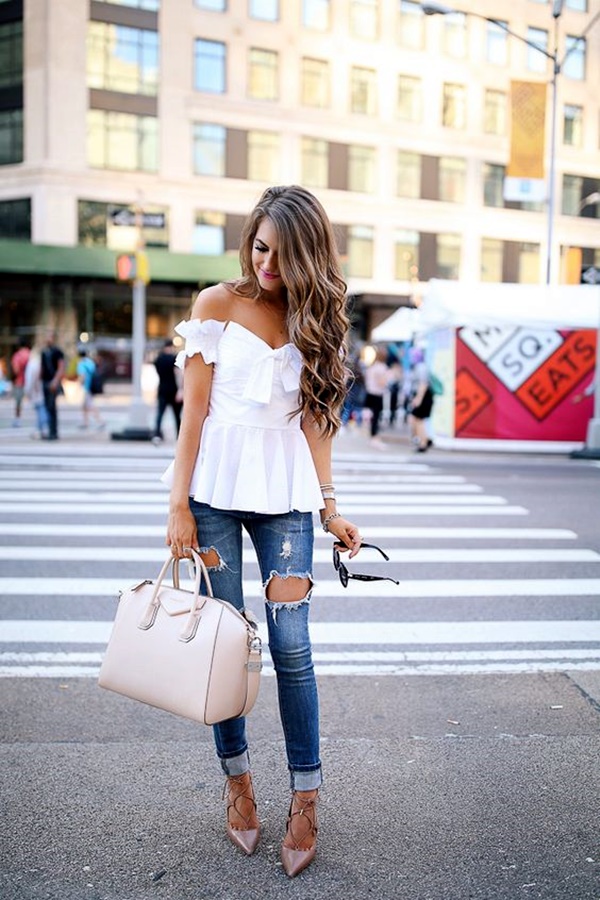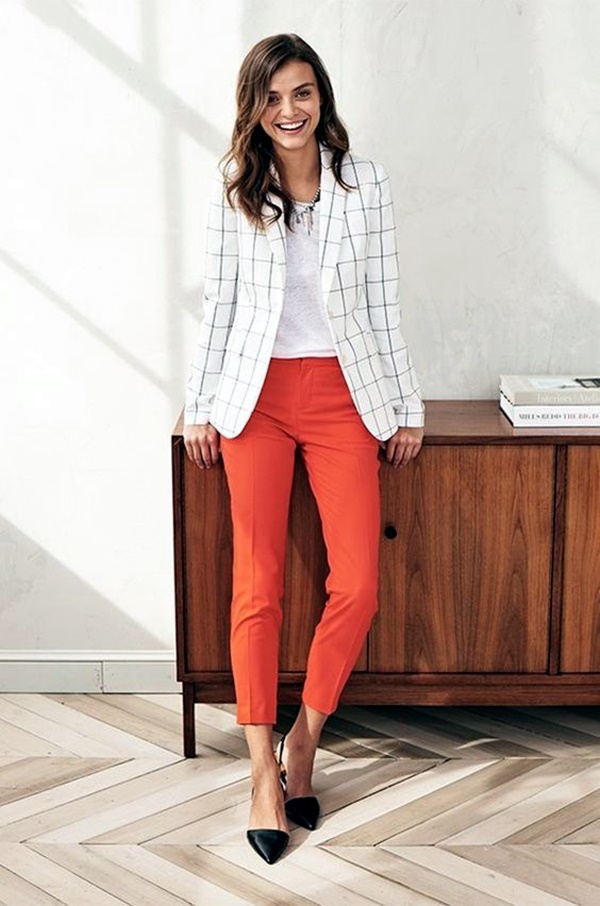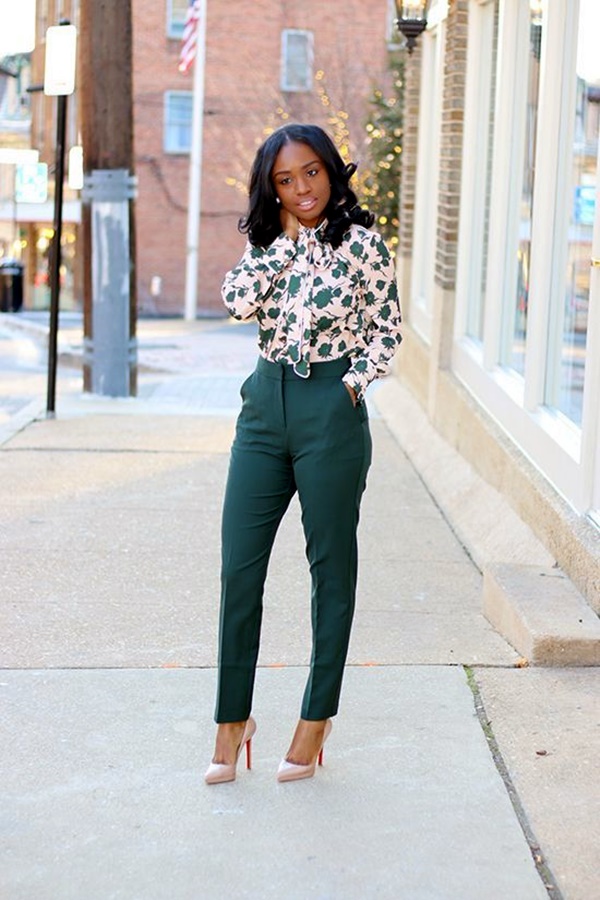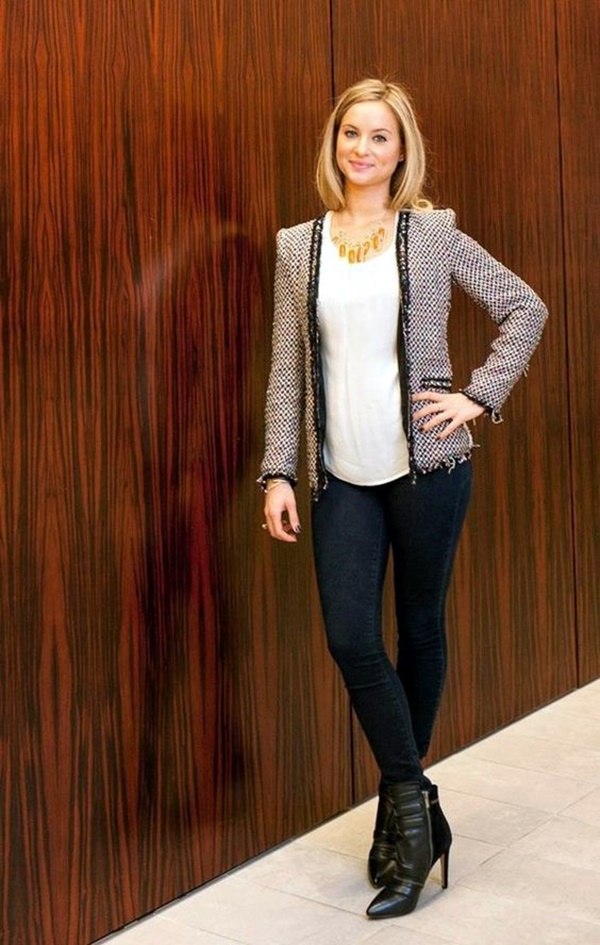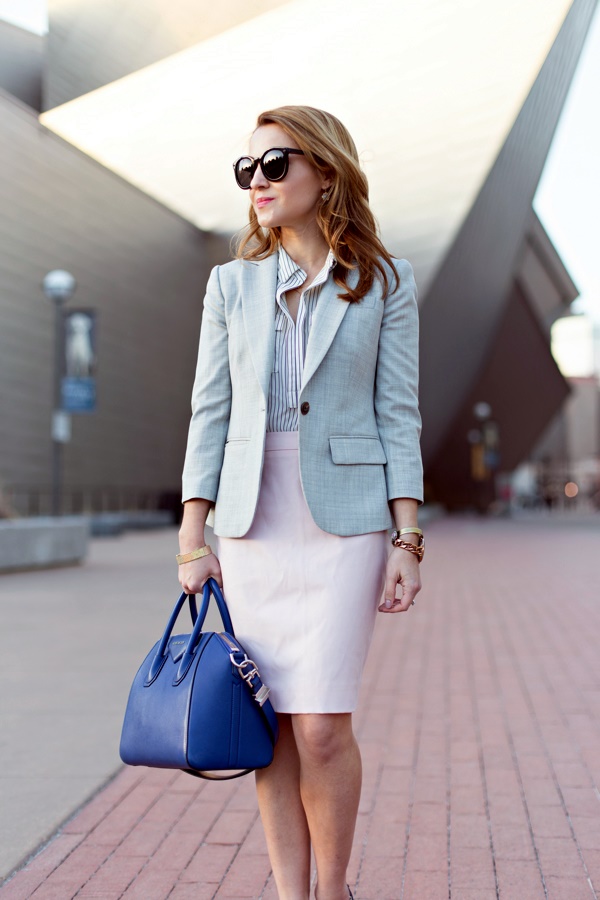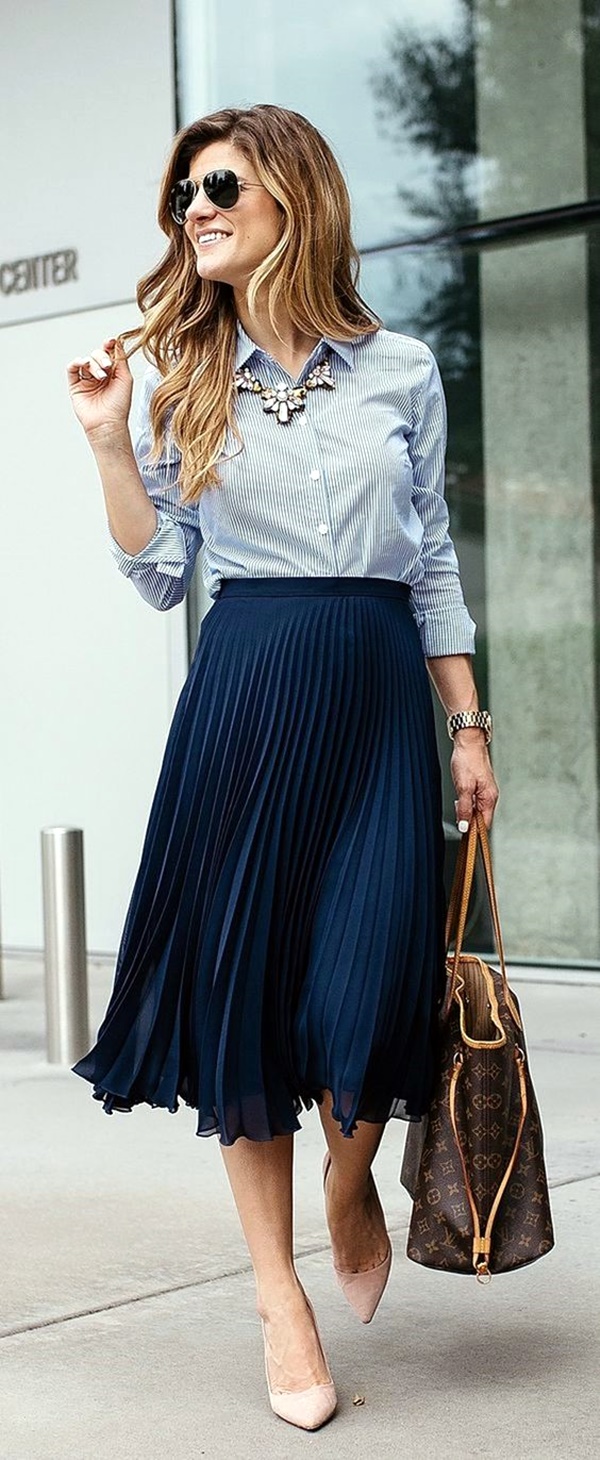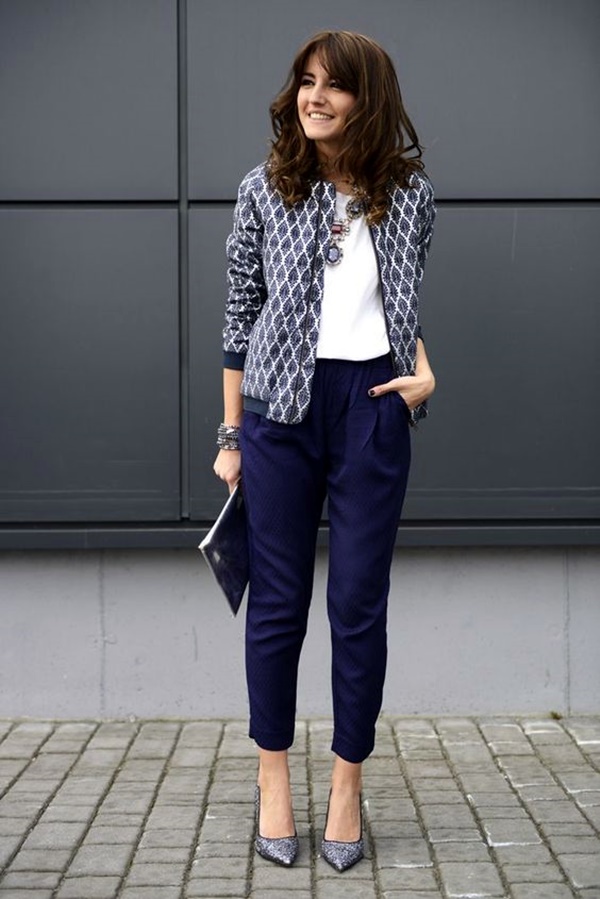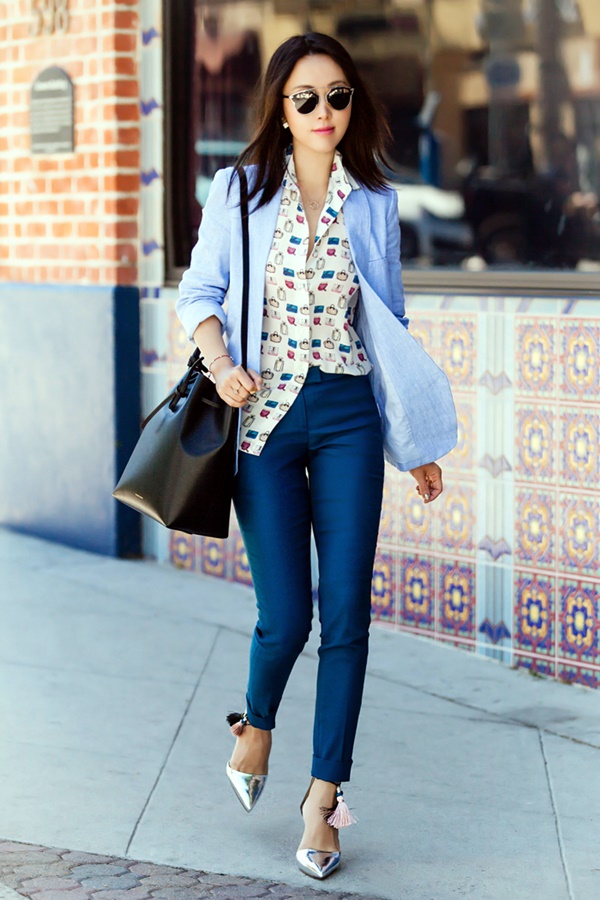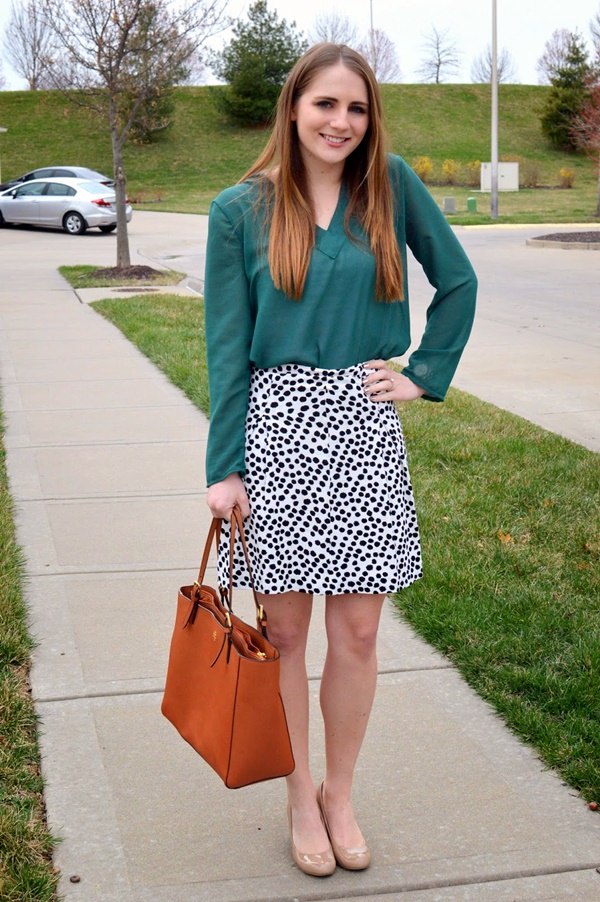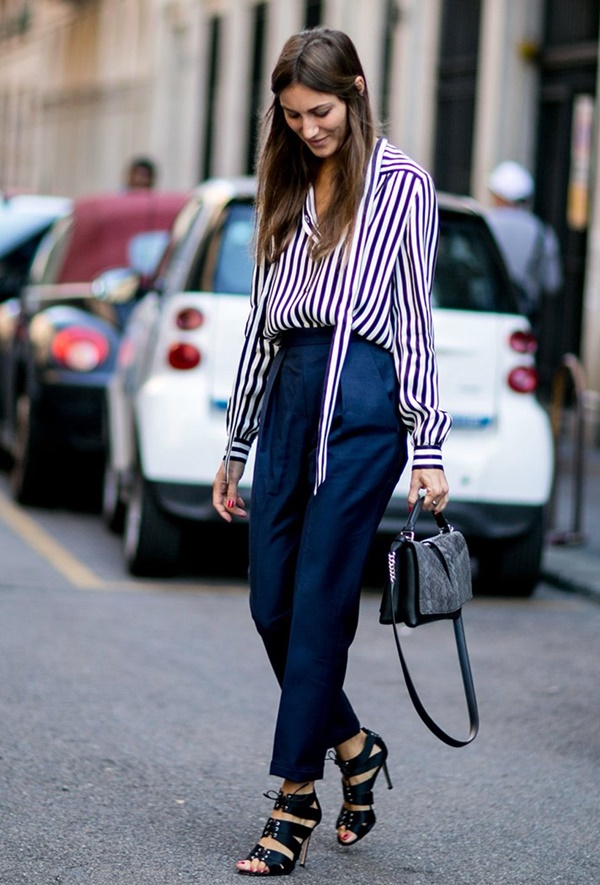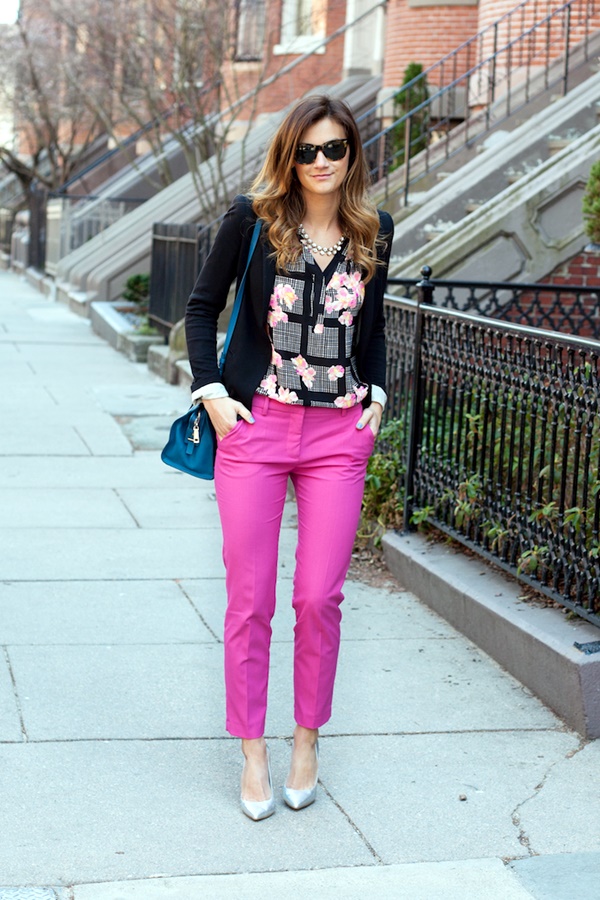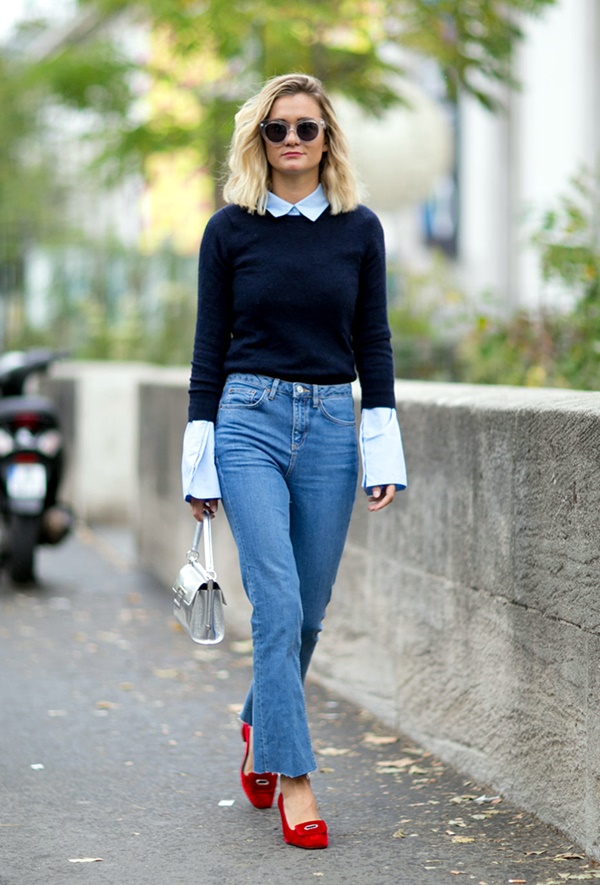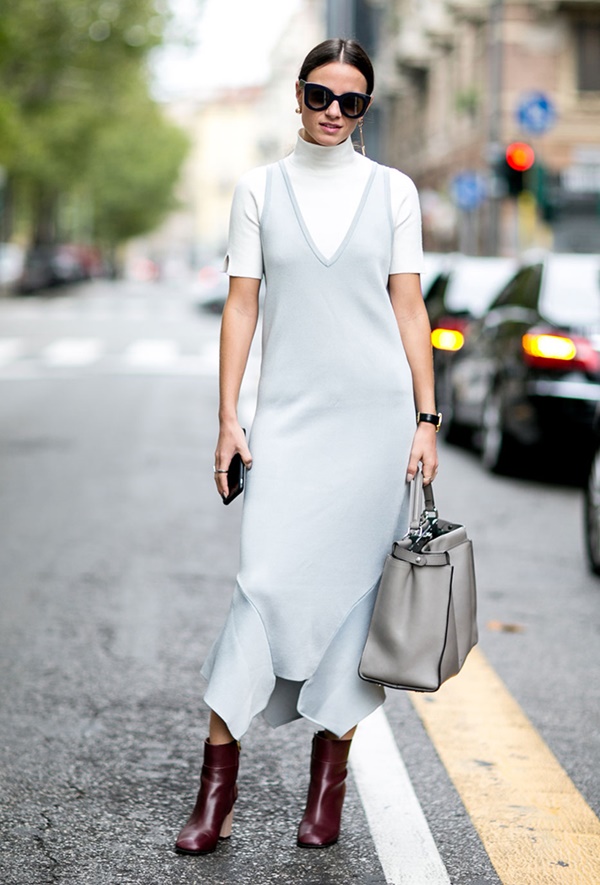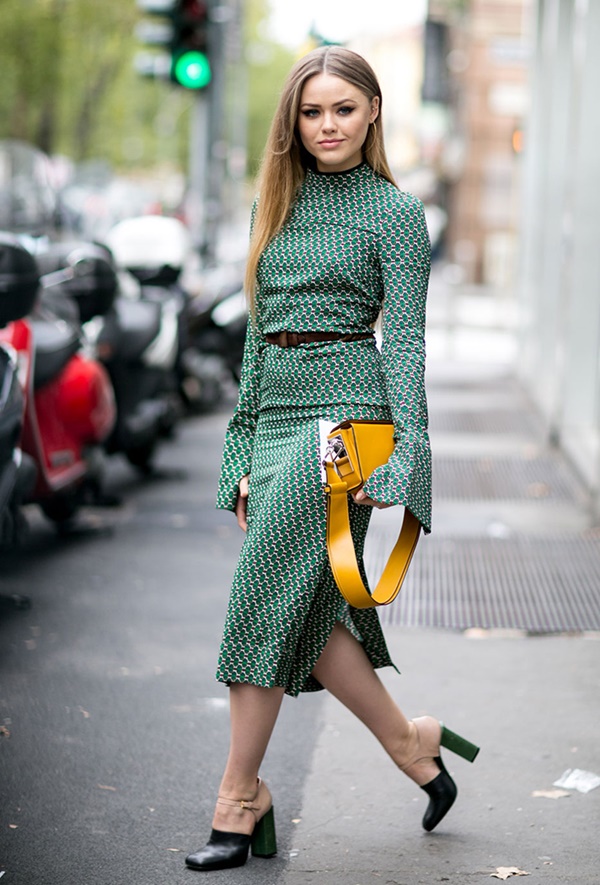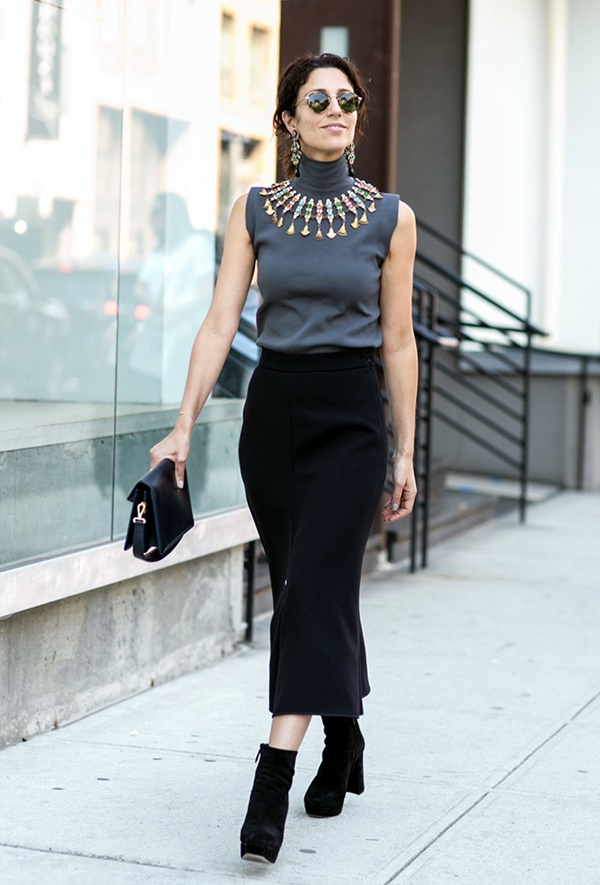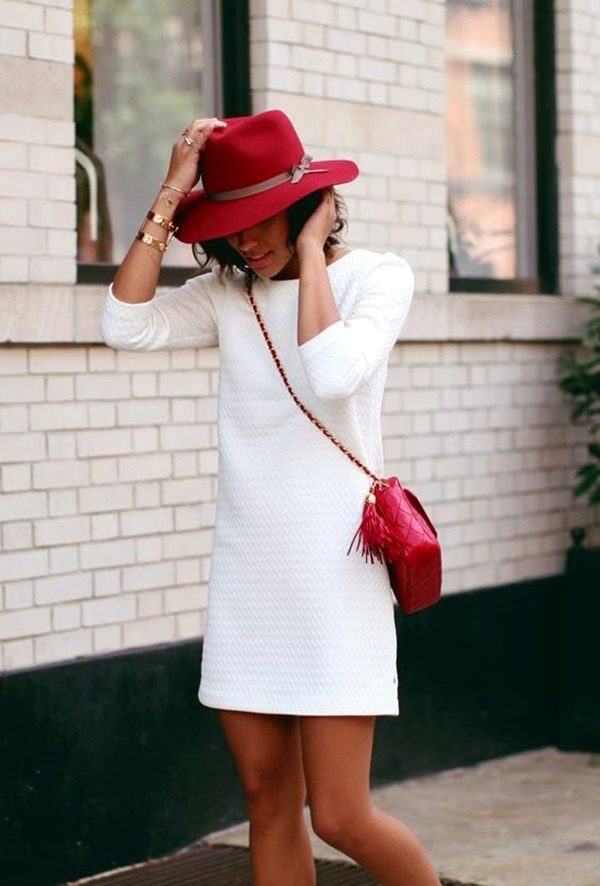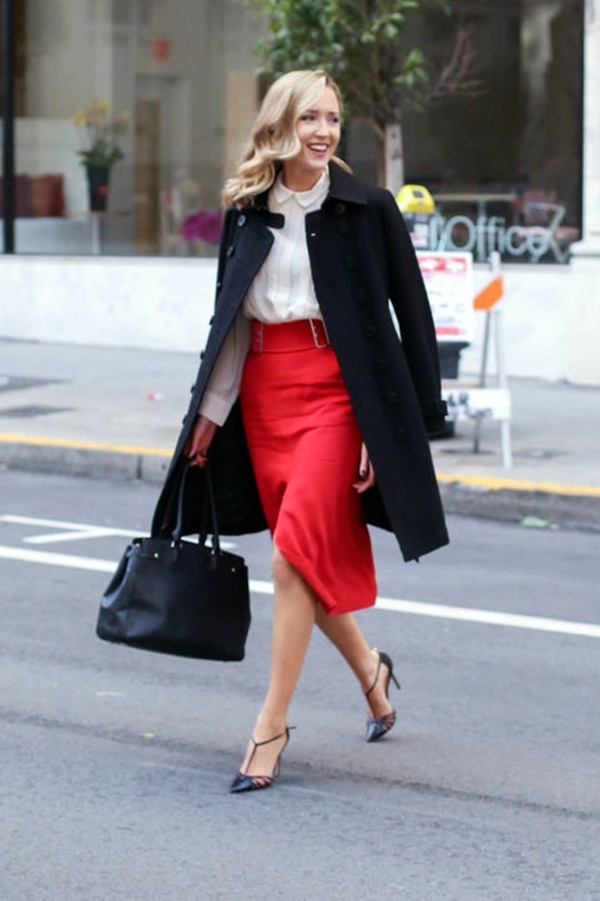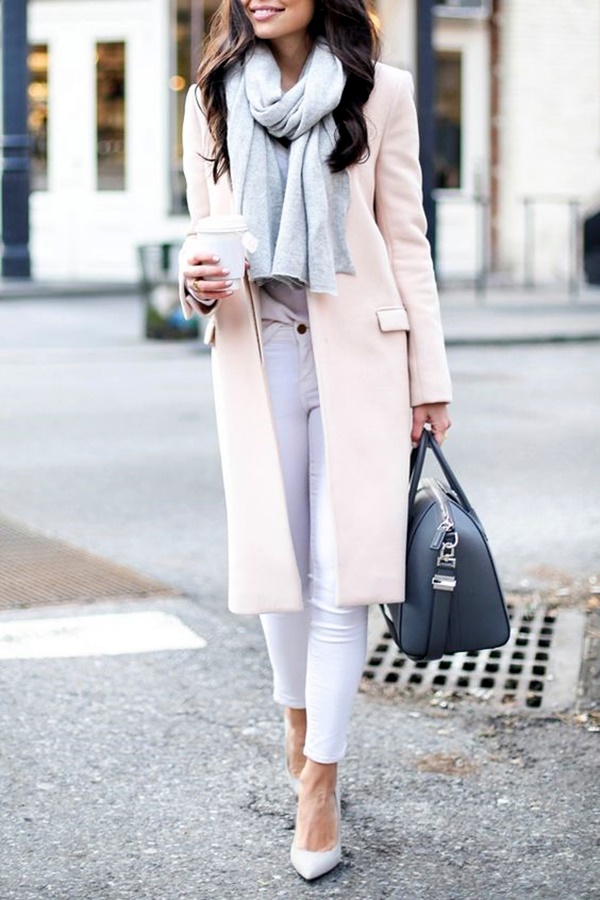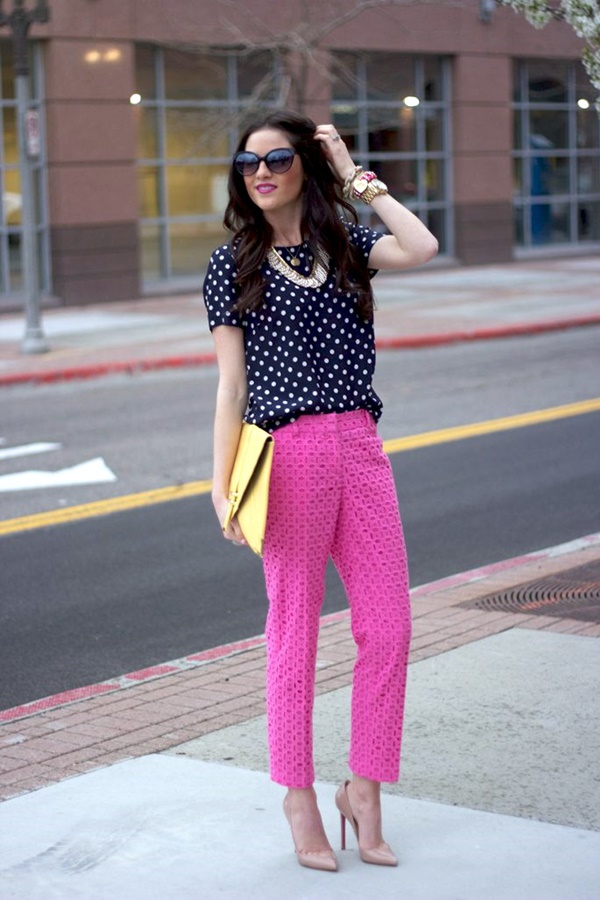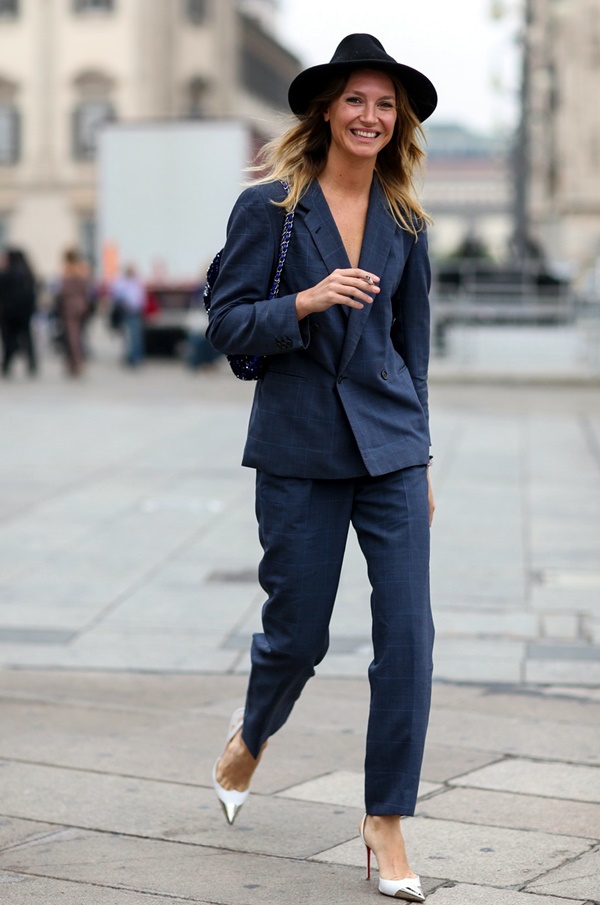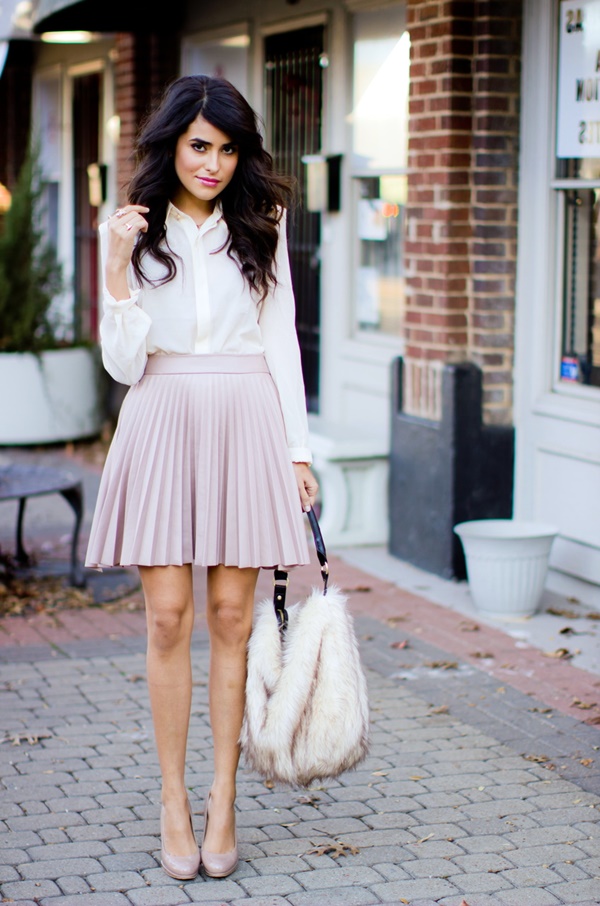 So, girl's!! Hope you got enough idea about how to carry yourself well in office. Now you know the tips and tricks to look gorgeous at work, what's your pick for tomorrow?