Yeah! The cold season is here! What? Didn't you feel it yet? Really, you must be kidding Fella! See those cold and windy waves flowing in the air. Feel that cold breeze in the atmosphere. Yes! Winters are finally here ladies!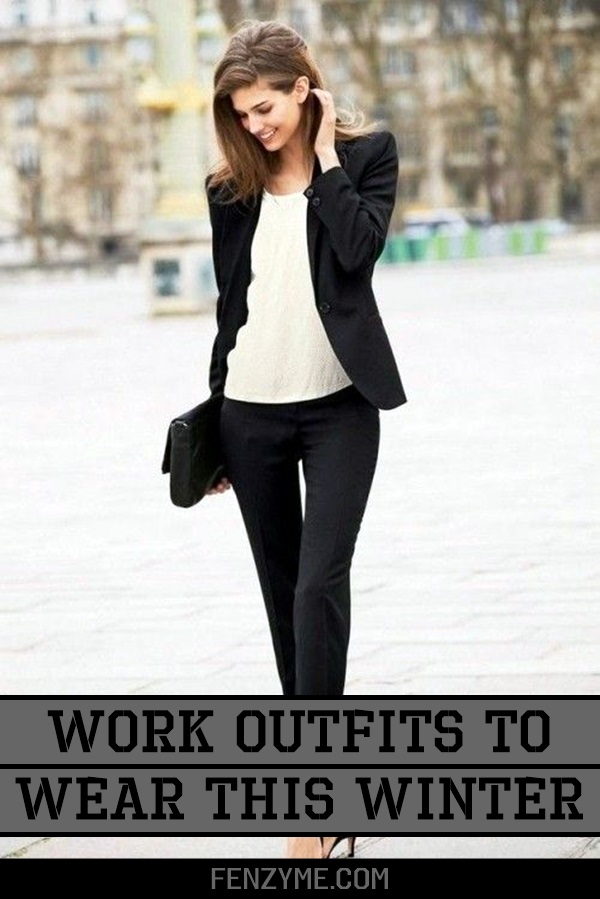 Oh! My Gosh, Now don't tell me that you haven't re-arranged your wardrobe yet? Ahaan! It's all working days, no work-offs and still you haven't given a single thought over work outfits to wear this winter? Oops! You're late! But chillax girly! I'm sure the upcoming tips and ideas will reduce your stress to half! Here are several incredible Casual Work Outfits Ideas 2016 to refresh your wardrobe with all of sexier outfits, why not cherish and hence explore a new fashion then?
Work Outfits to Wear This Winter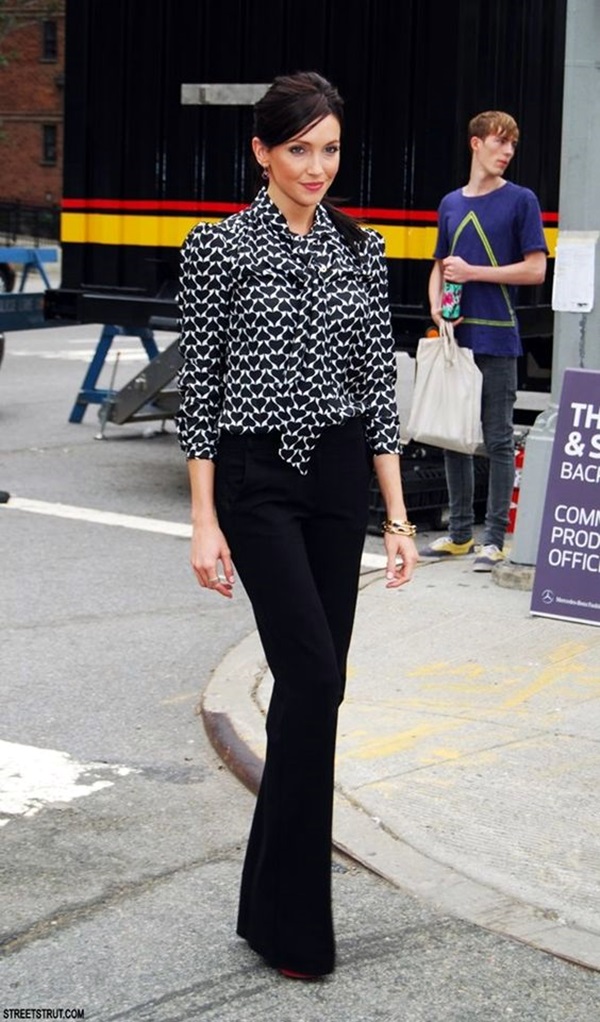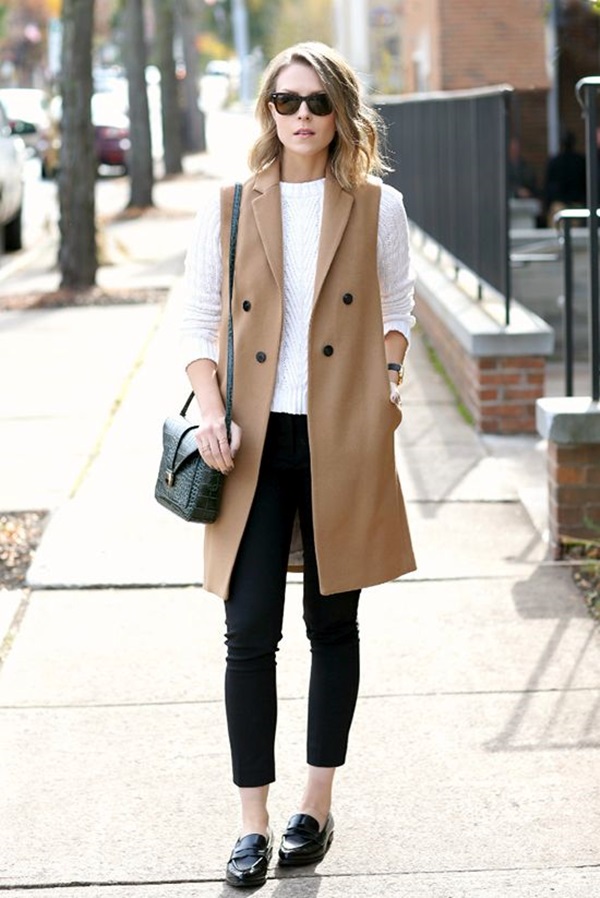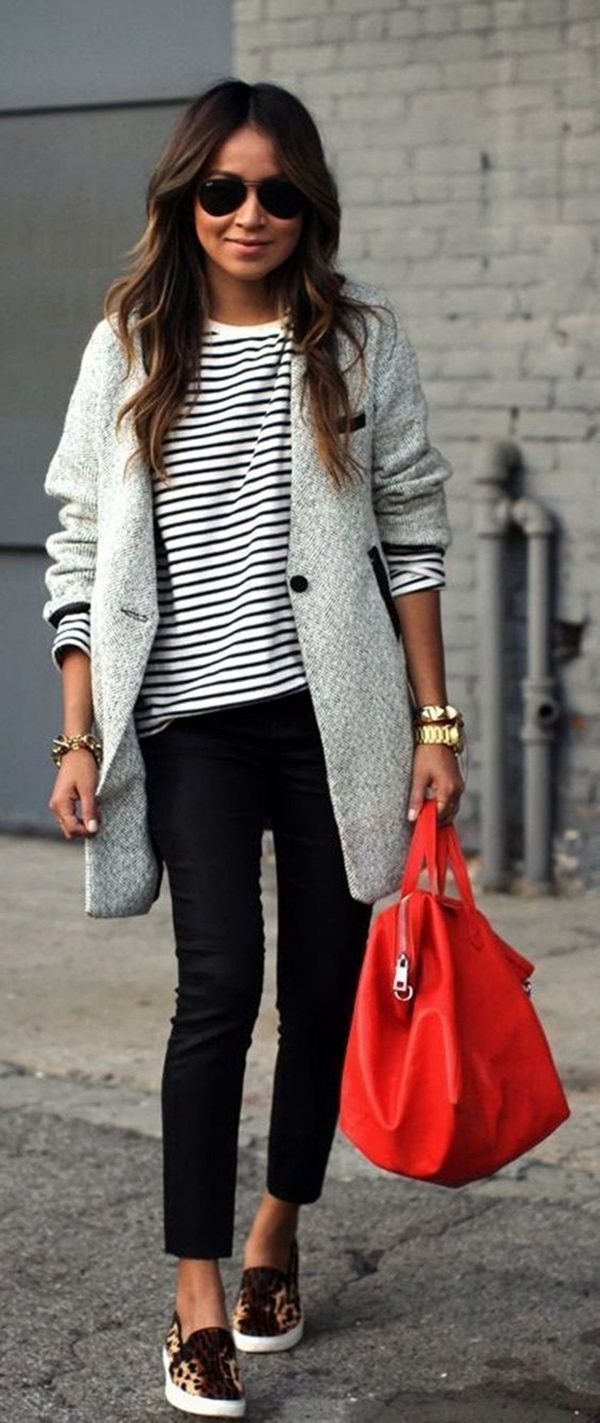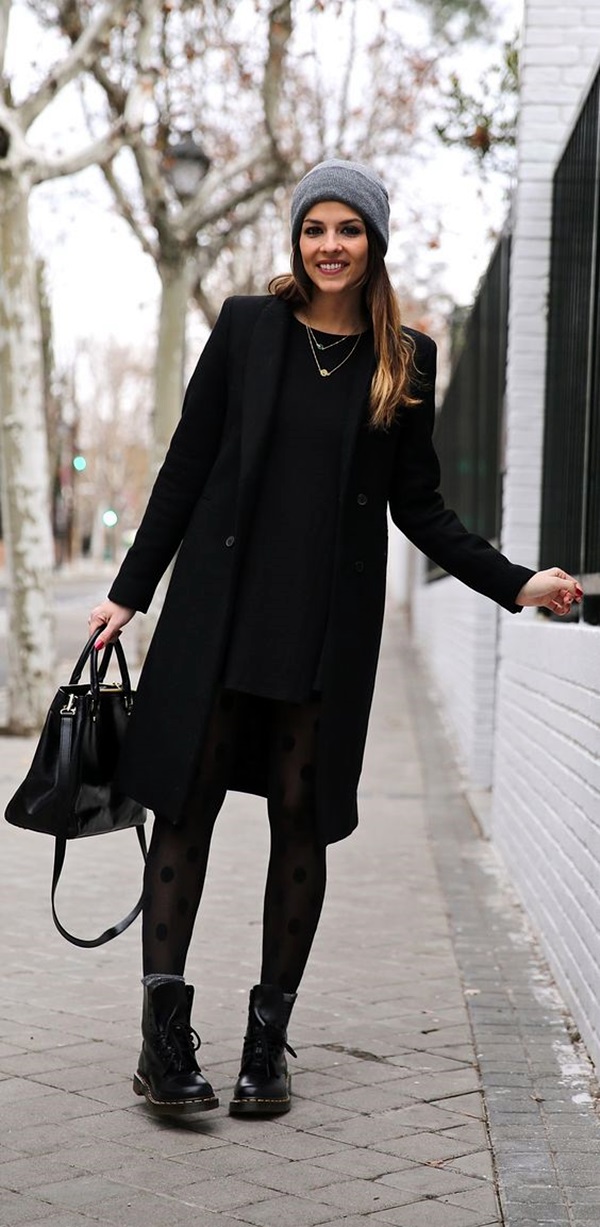 Cropped Flares with turtleneck sweaters!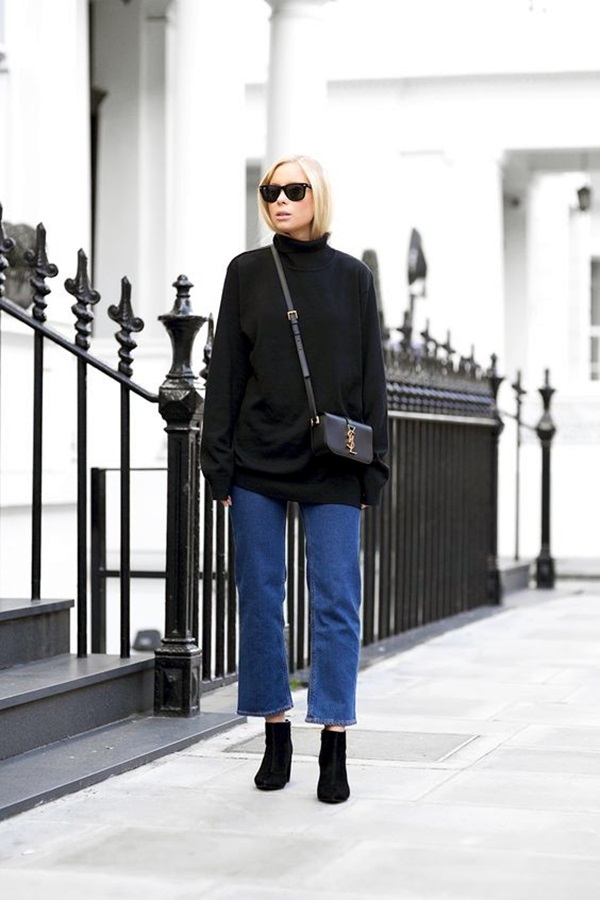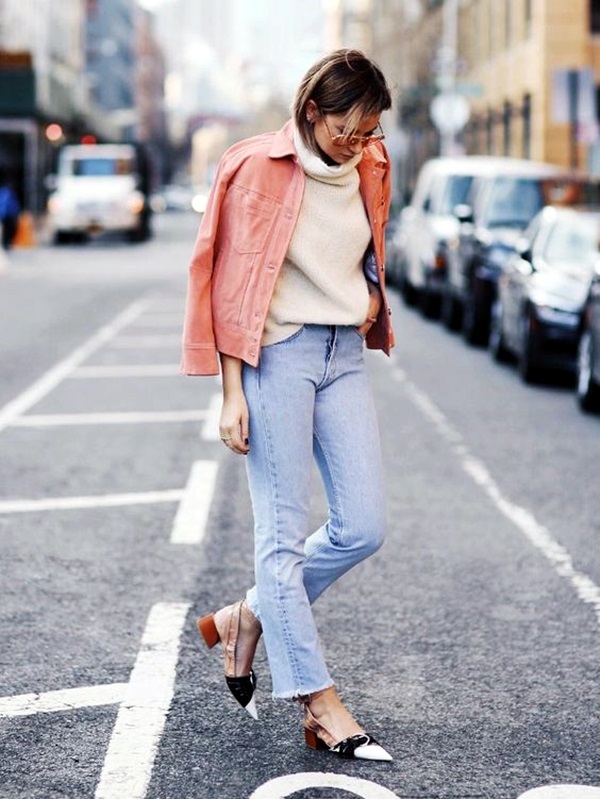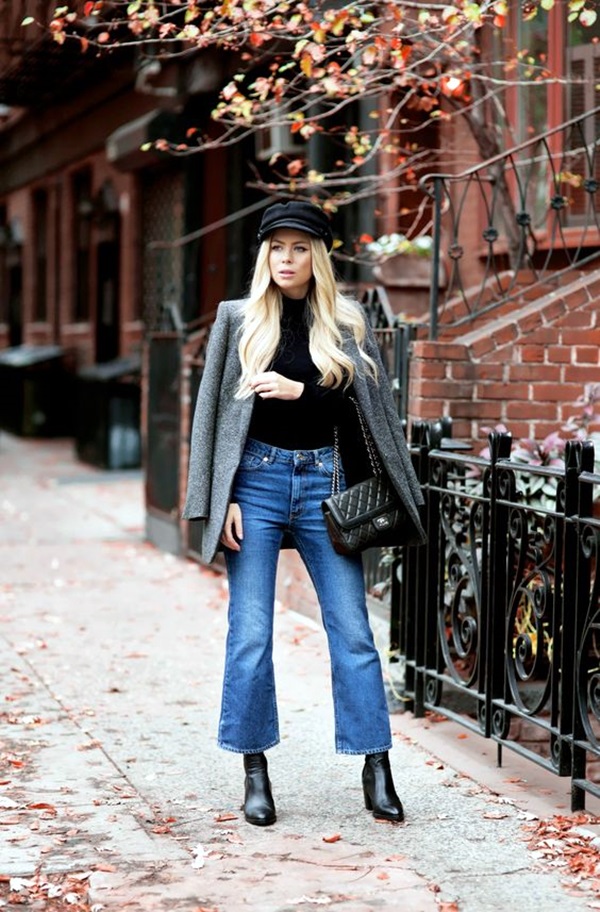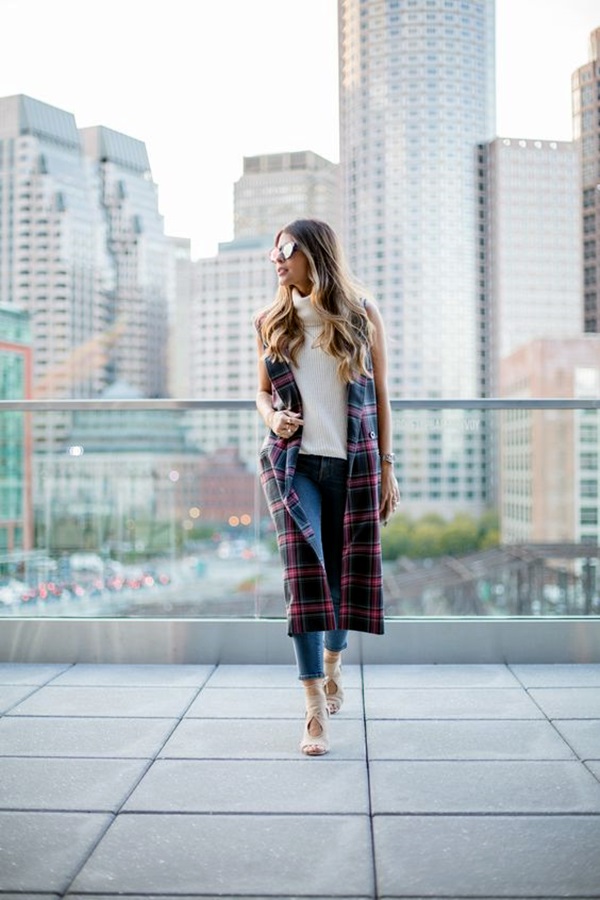 Umm! Did it just go over your head? Don't worry we'll help you. Dressing for the work means balanced combination of comfort and formality! Many a times, in order to be formal we compromise on comfort but ladies that's a big no! Rather we're talking about stylish work outfits. Choose cropped flared pants with a turtleneck sweater and say to yourself Oh! I just dressed like a chic!
Talk about bold prints!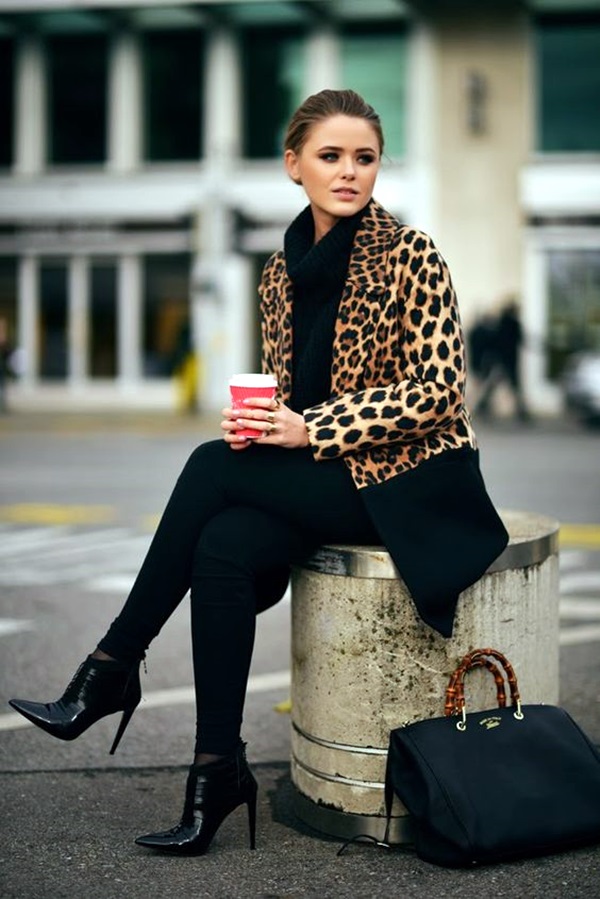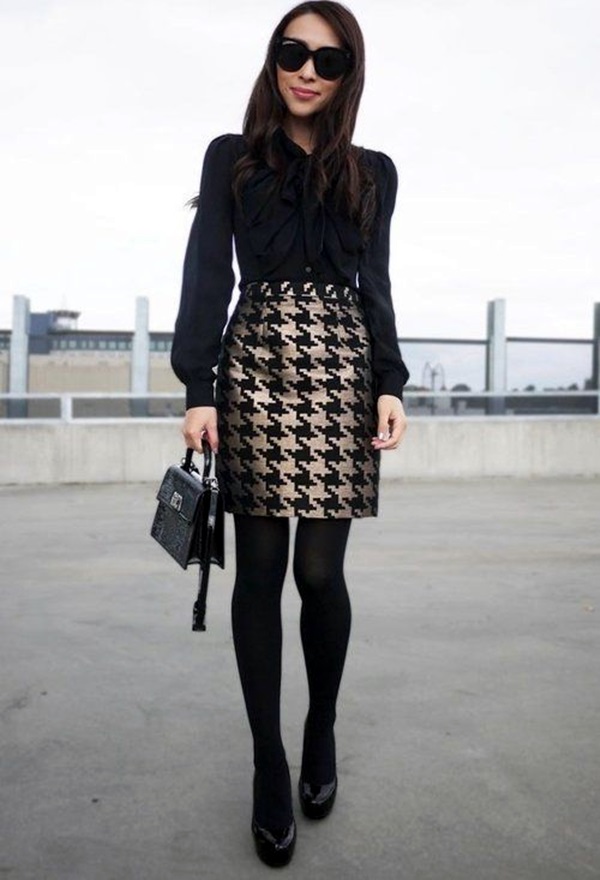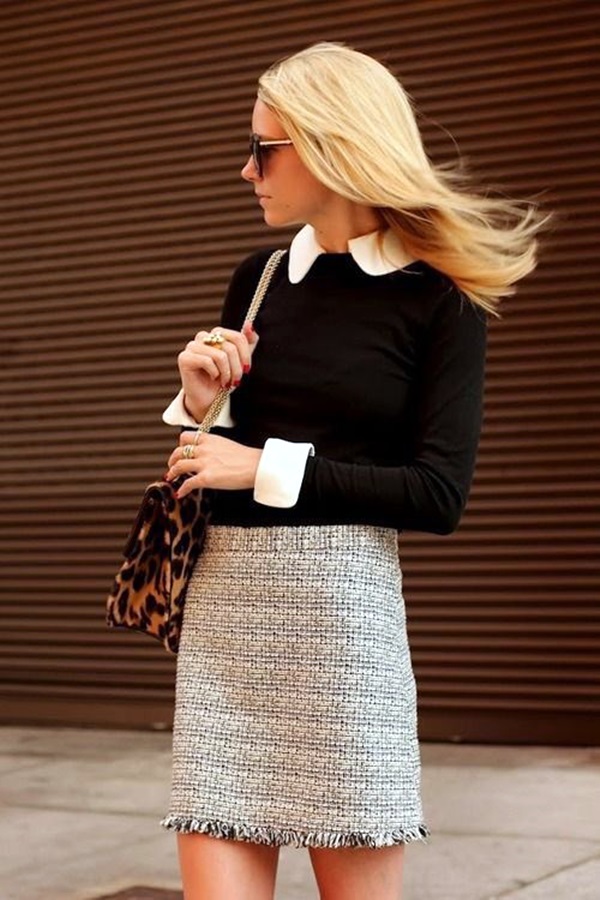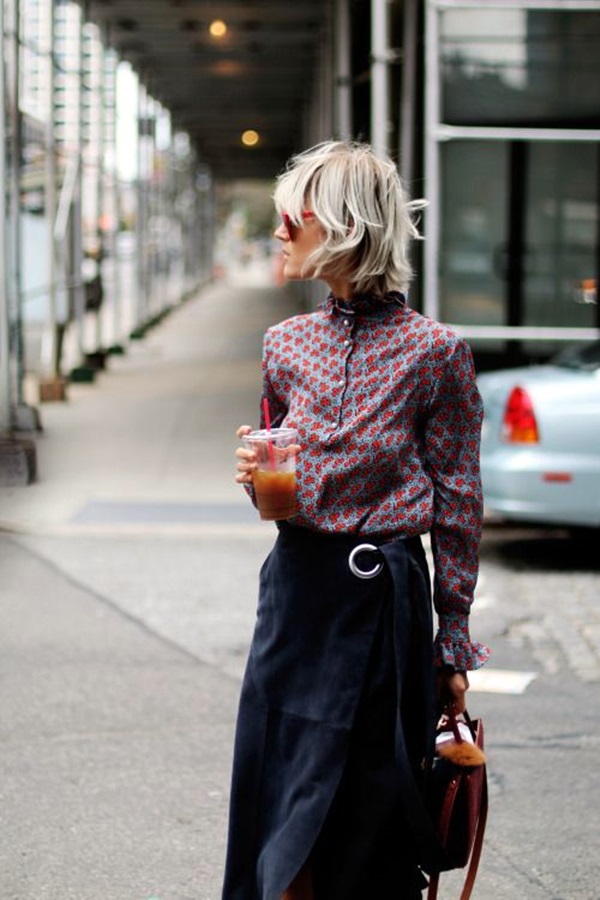 Gone are those days, women, when we used to stick to only regular and simple patterns in office. Just mix and match multiple patterns in one outfit. Be bold to wear check-boxes, Polka dots and animal prints in single attire. Put on your gogs and leather shoes to look ecstatic! Also check out some amazing work outfits to wear this fall.
You can never go wrong with Black!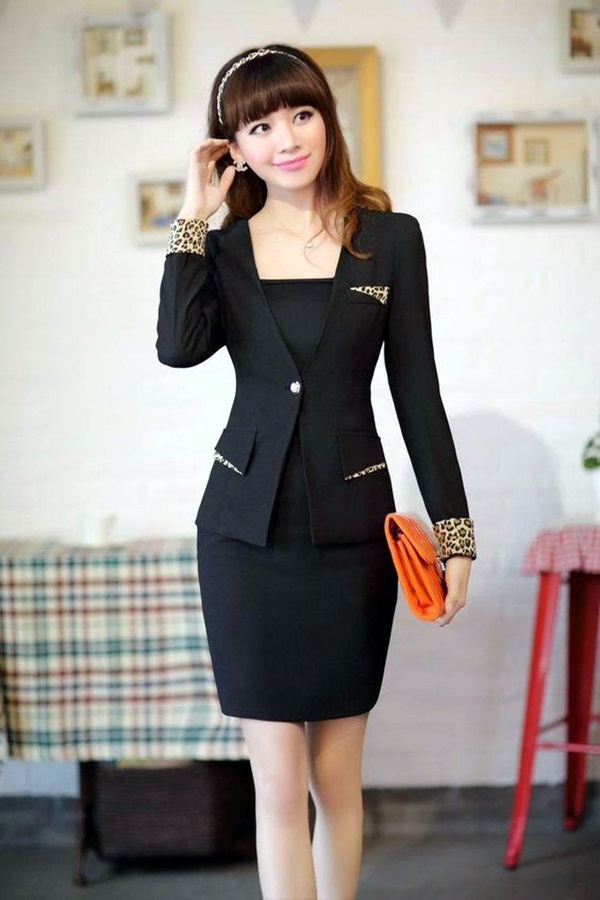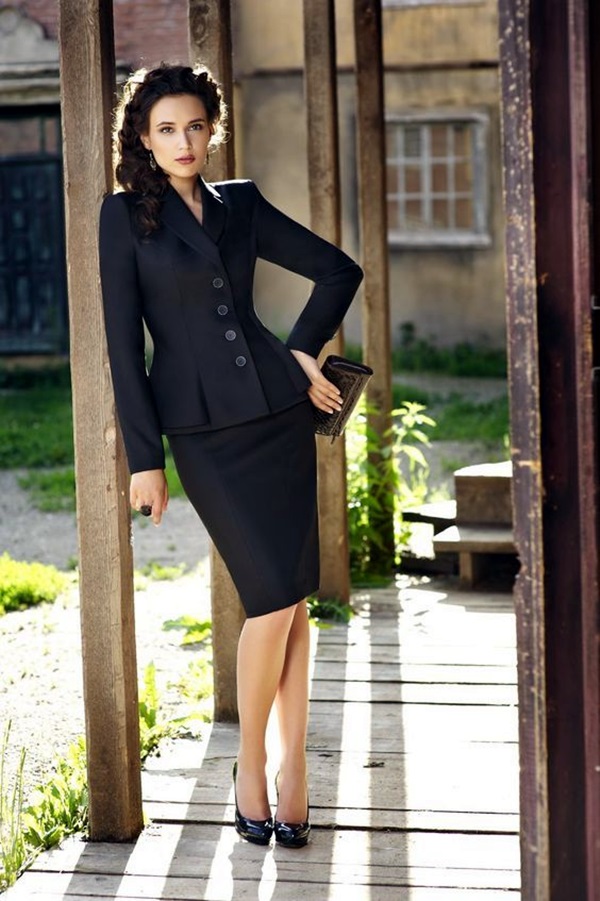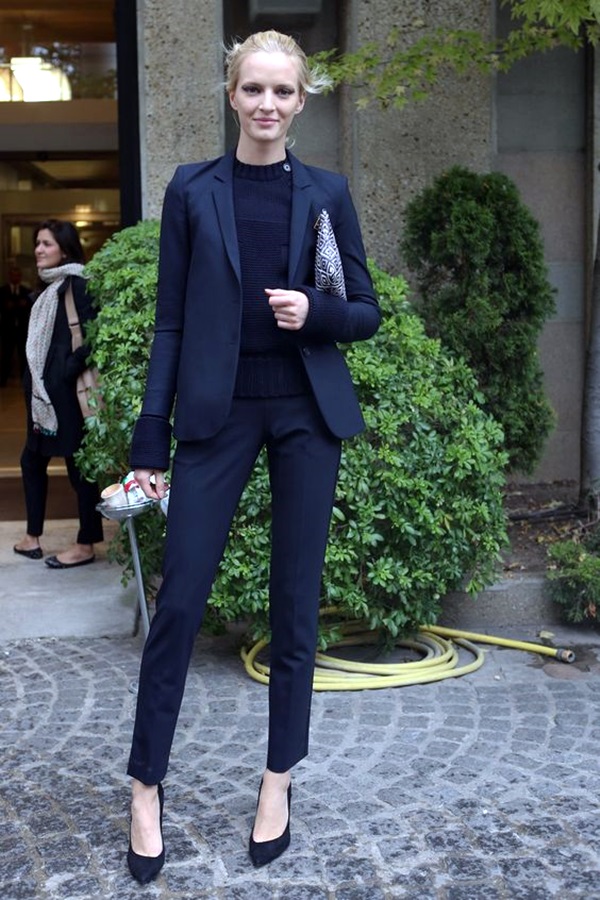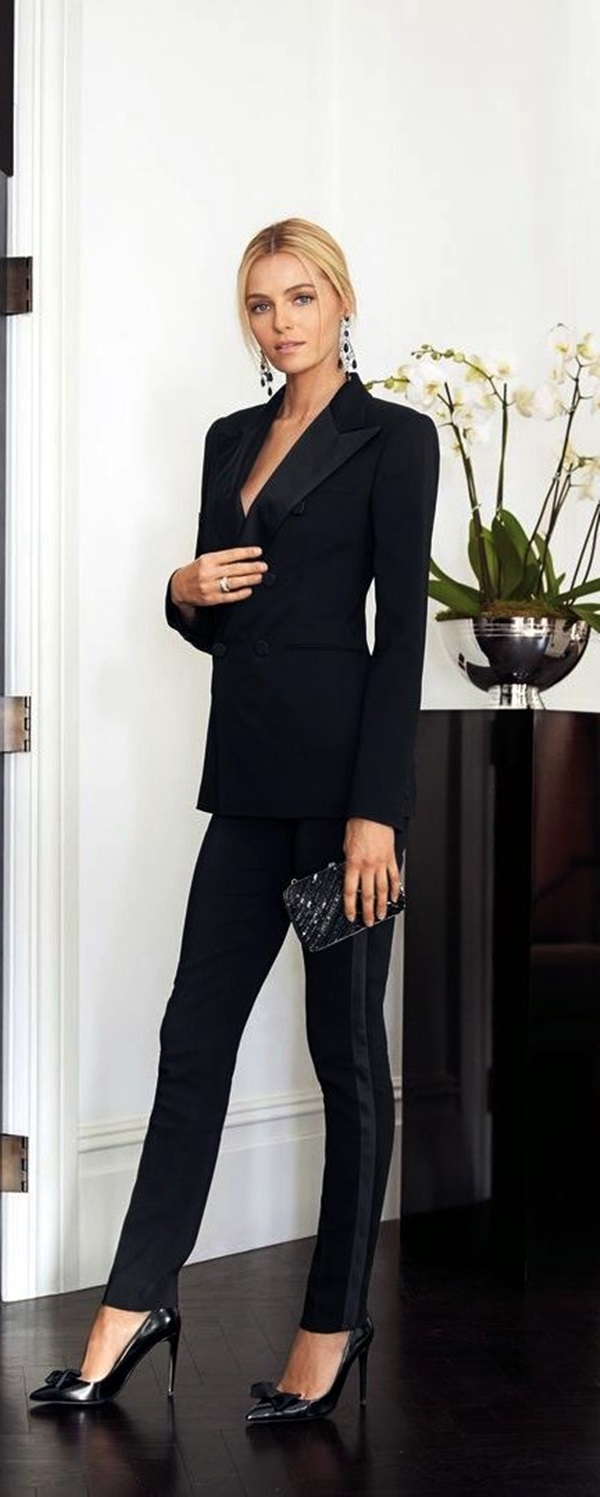 Just like staple food, that's the staple work outfit, I guess! A classic black business suit is a must to be kept in your wardrobe. It'll always save you in your bad times especially in cold season. In order to stay crispy, go for bright colored blouse or simply white button-down underneath!
Skirt suits with long stockings under it!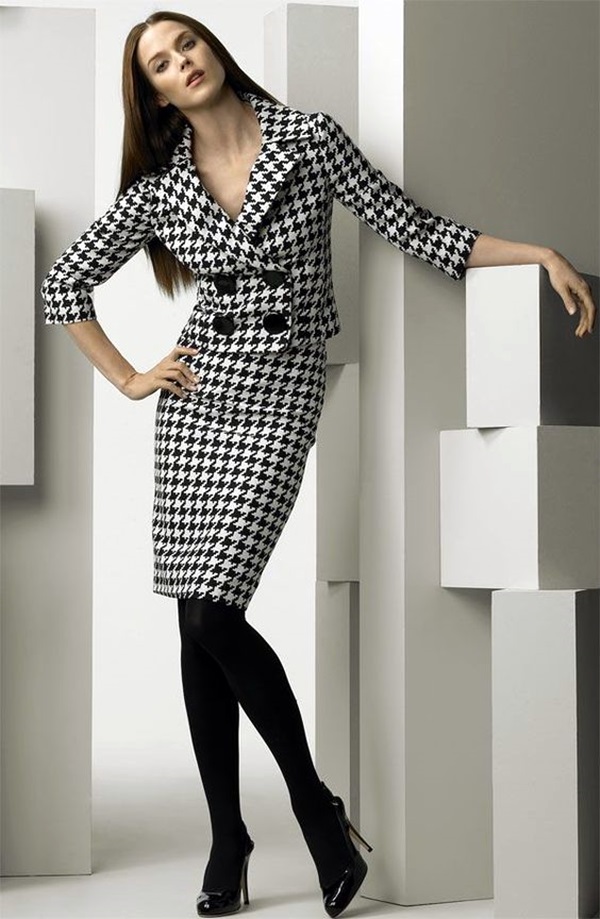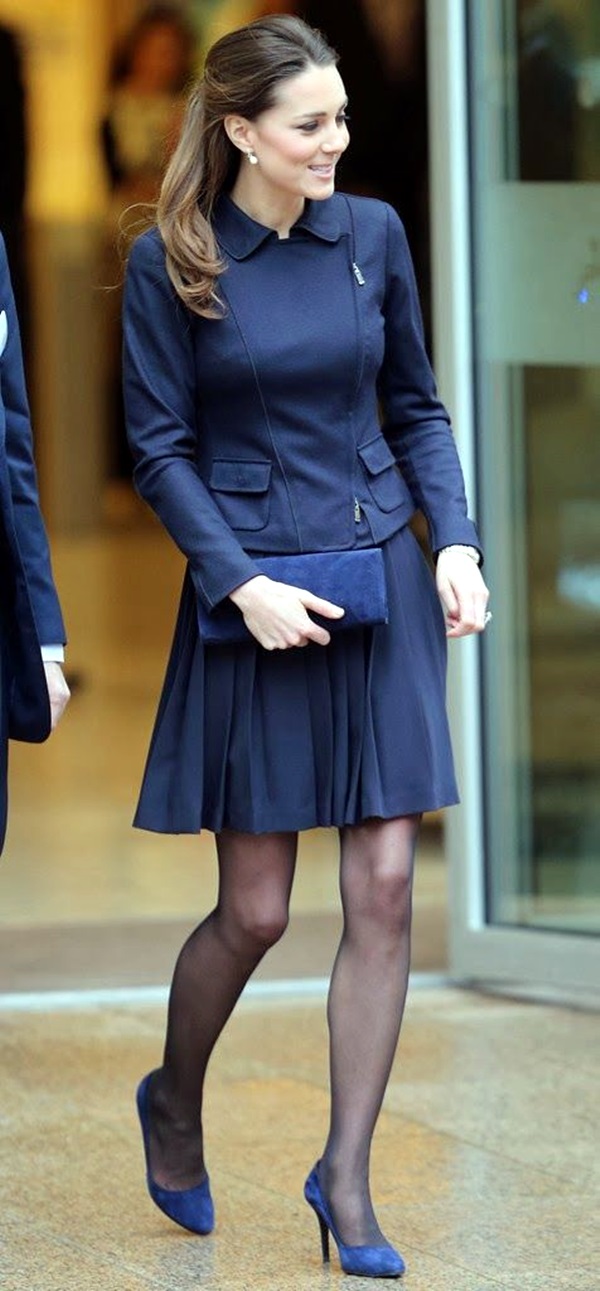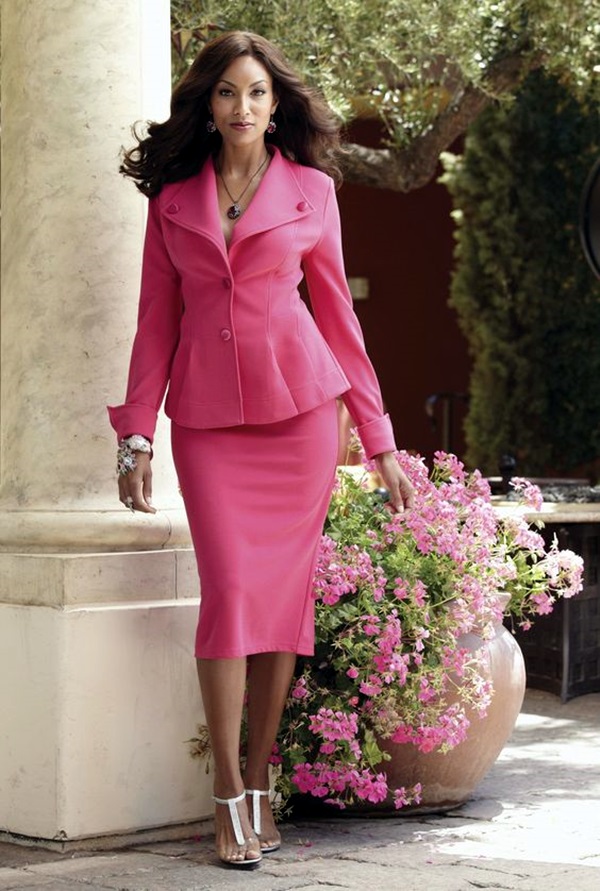 Yeah! Skirt-suits can equally prove their potential to be among astounding and voguish work outfits to wear this winter! Feel fresh by opting for a bright-colored say deep red hue skirt suit. Don't forget the pencil heels and a dark leather bag!
Fur chubby over your shoulders!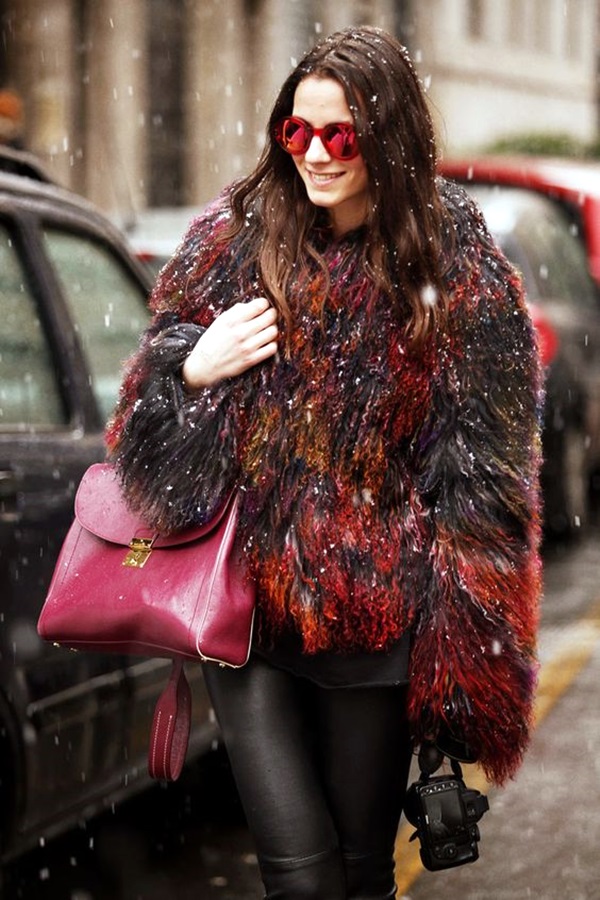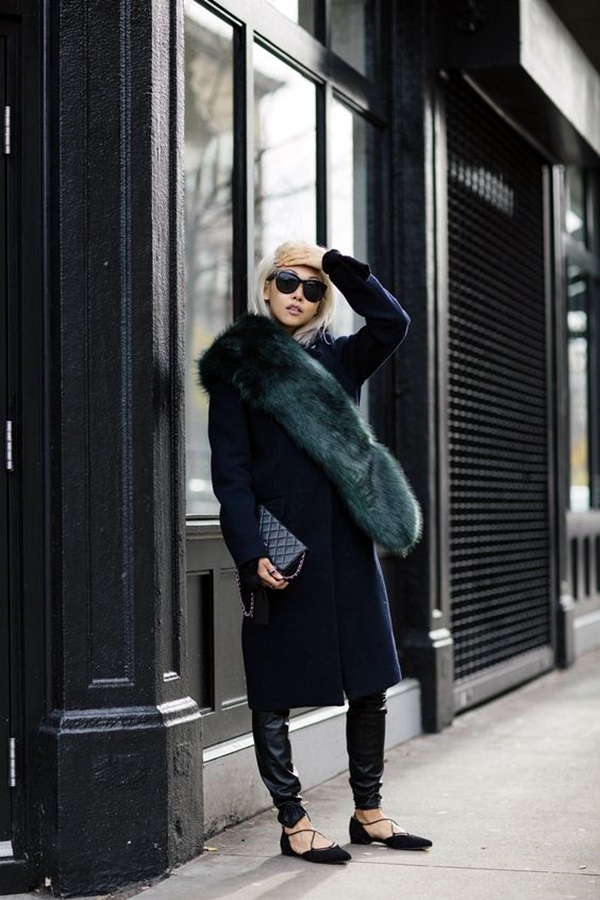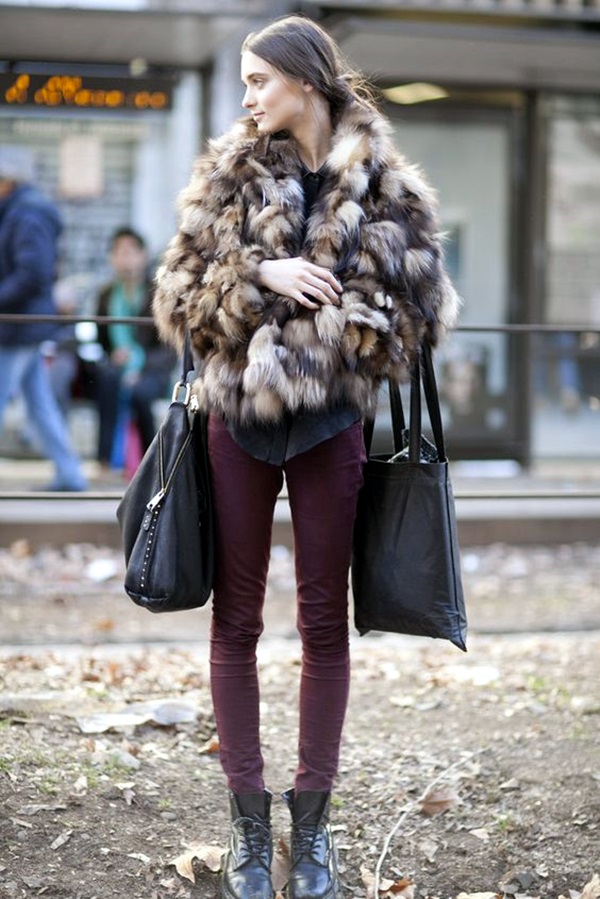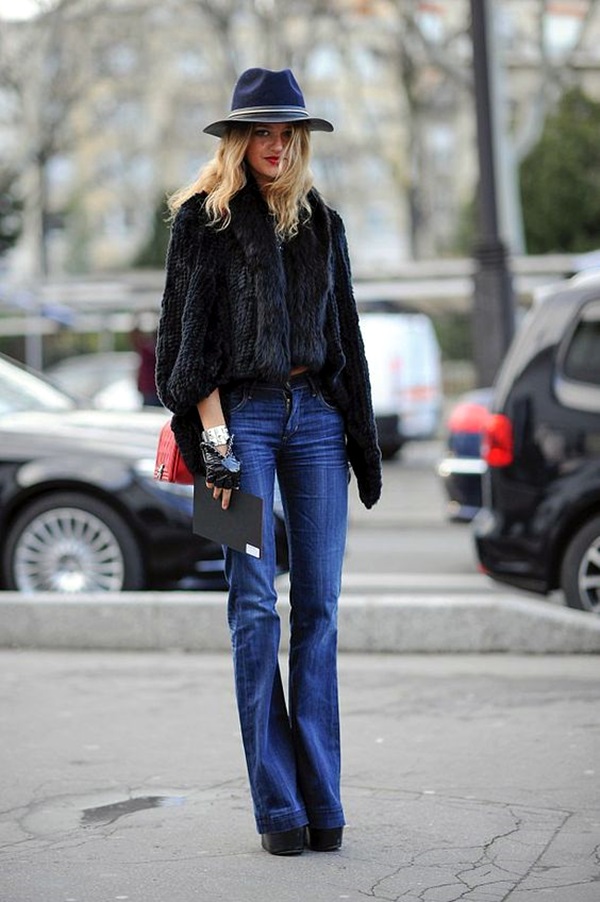 Well, that's off course for the freezing days. Normal cold weather days don't require so much warmth or else you'll end up looking funny at your workplace. But, make sure at the right time you drape it nicely and comfort your shoulders. And that's indeed a way to look high-toned!
Midi-pencil skirt and knee-high boots!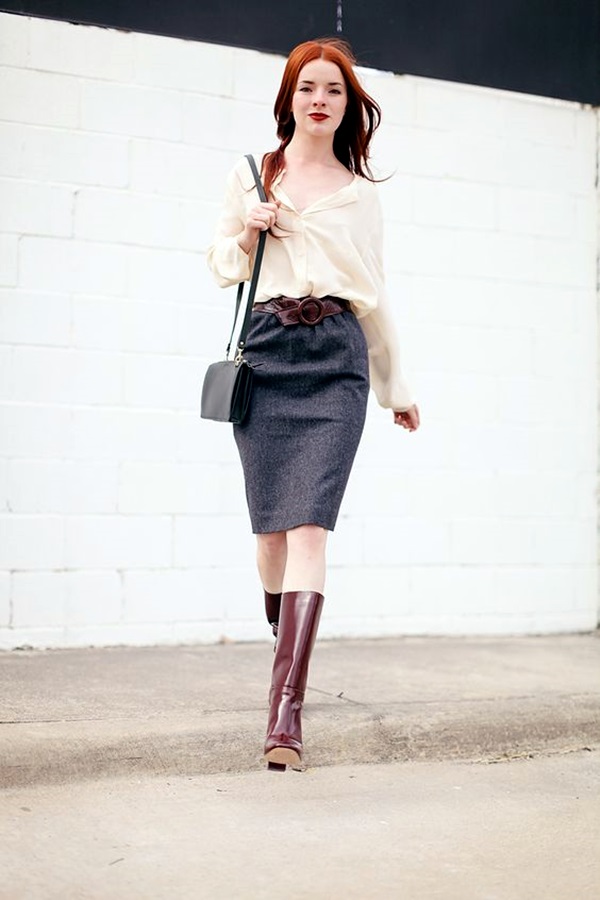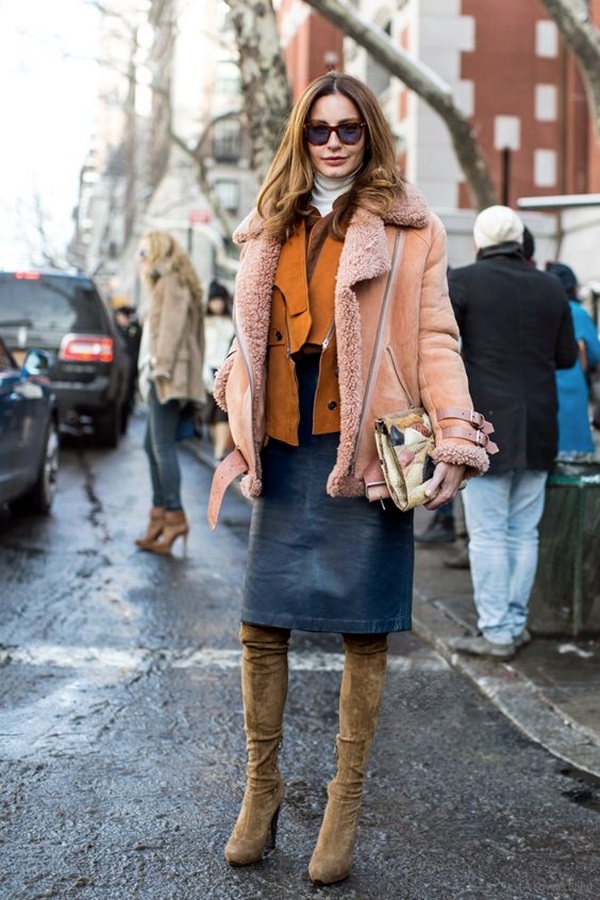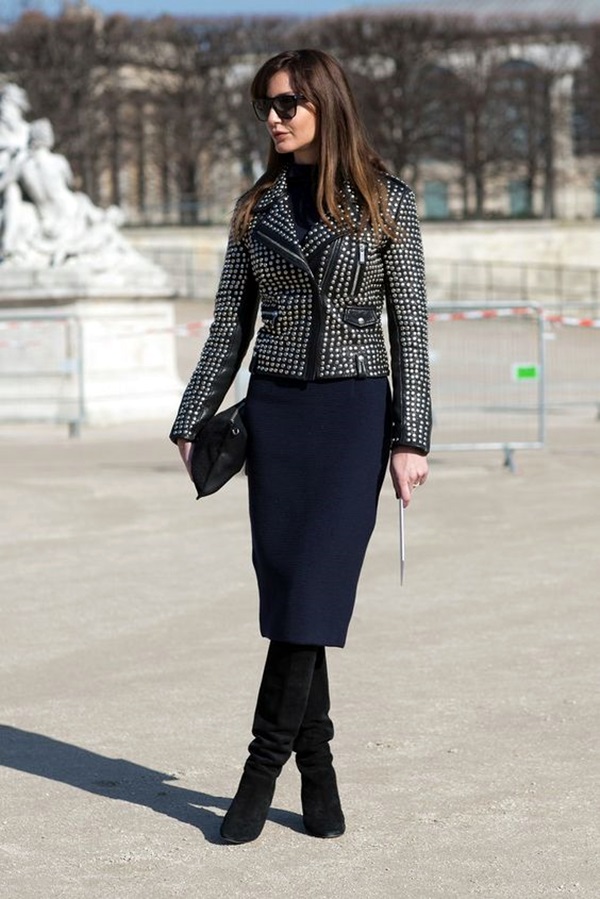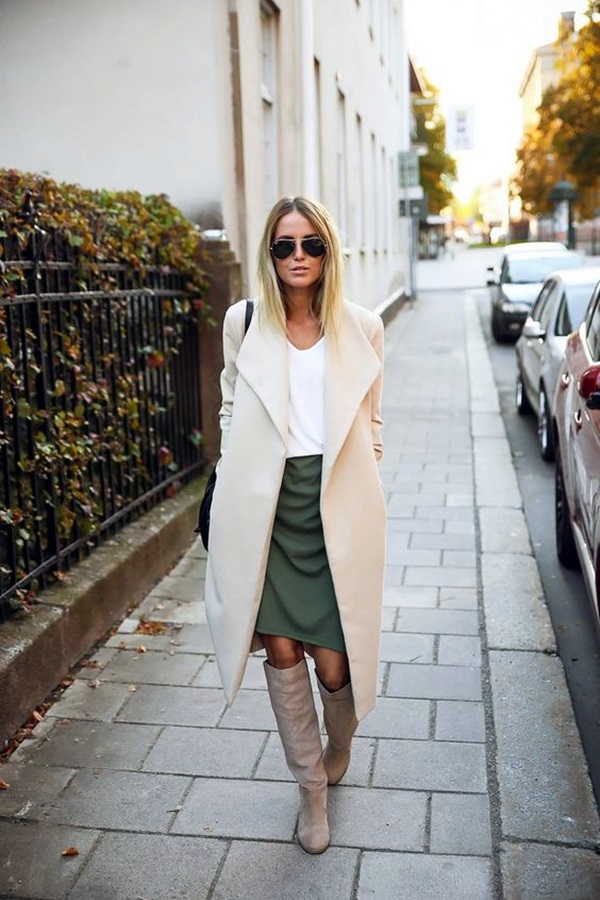 Pencil skirts, off course you can wear them in office and they are so much for the workplace only. But, yeah mind it; you're dressing for the winters! You need woollen jackets over a sweatshirt worn over a pencil skirt! And don't forget the knee-high boots or hunter boots!
Long overcoats with trousers and white sneakers!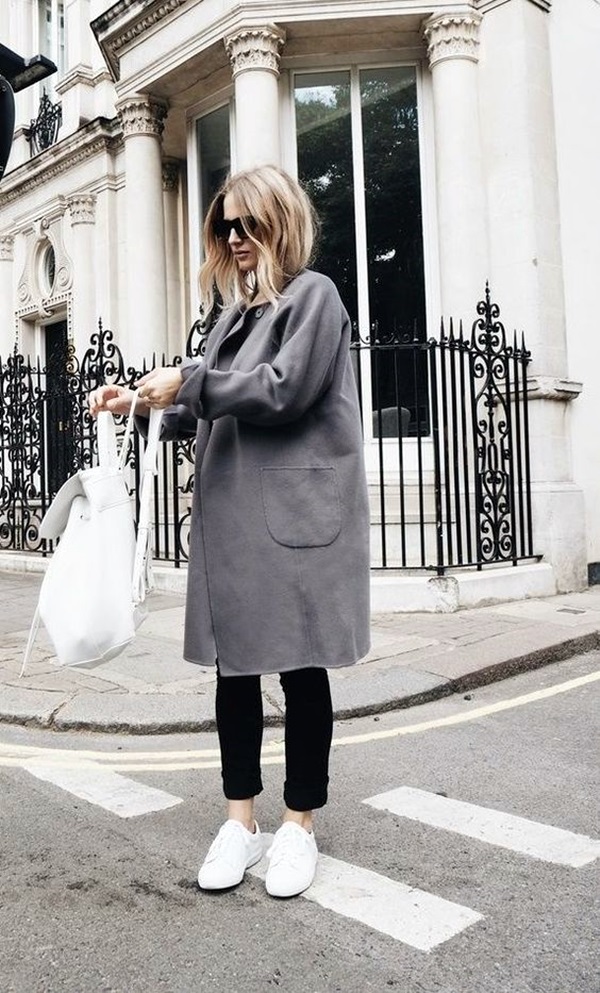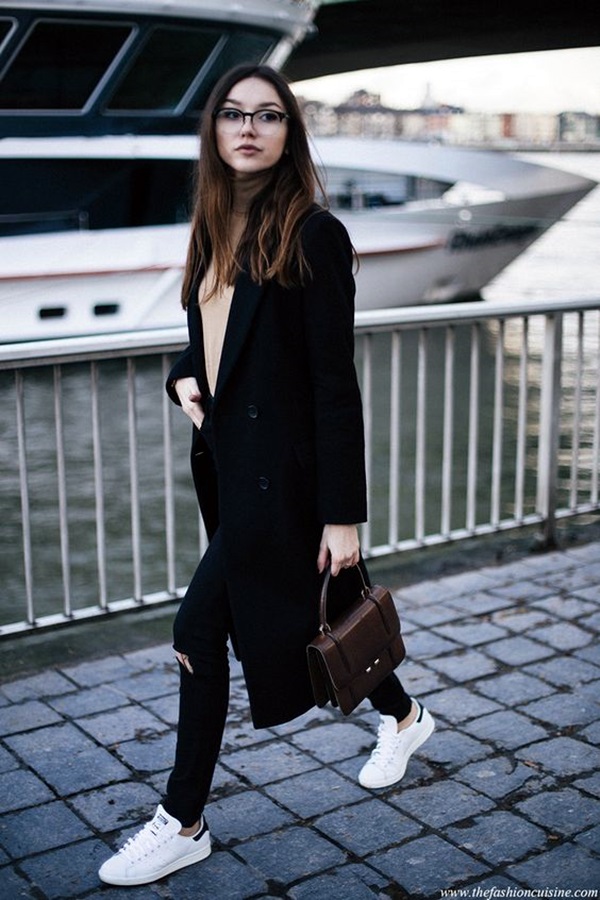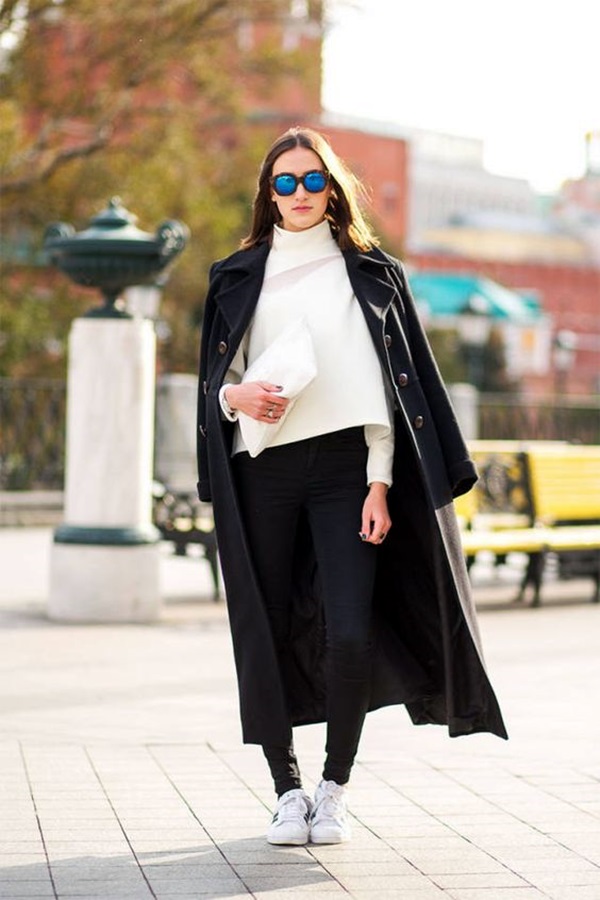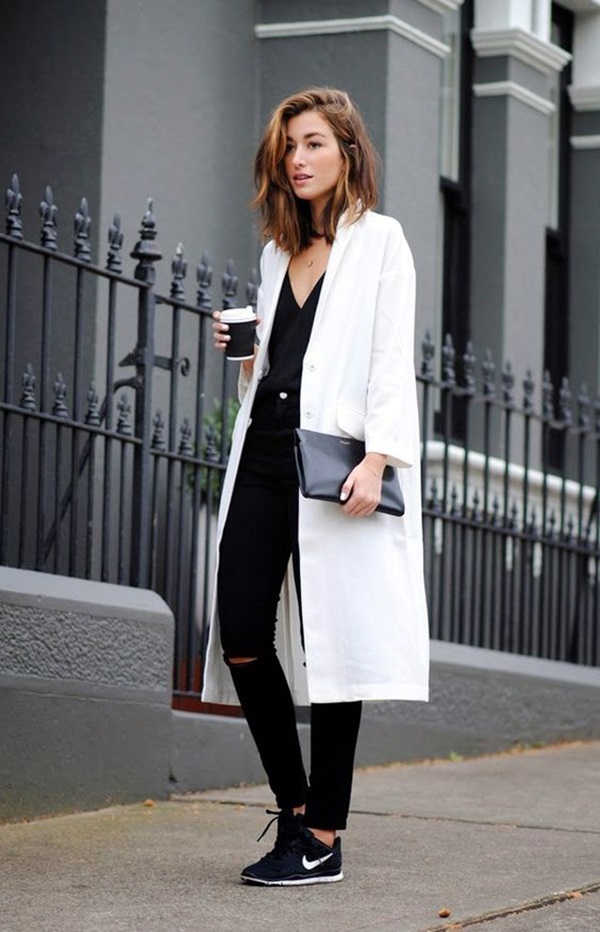 For a casual Friday wear, simply lay-back and combine long overcoats with a pair of regular trousers. White sneakers will make you appear cool and classic at one time. Don't just overdo, after all its Friday! Let everyone know that you're totally in a mood of enjoying your work-off days!
Blazer over a Silk blouse with cropped denim!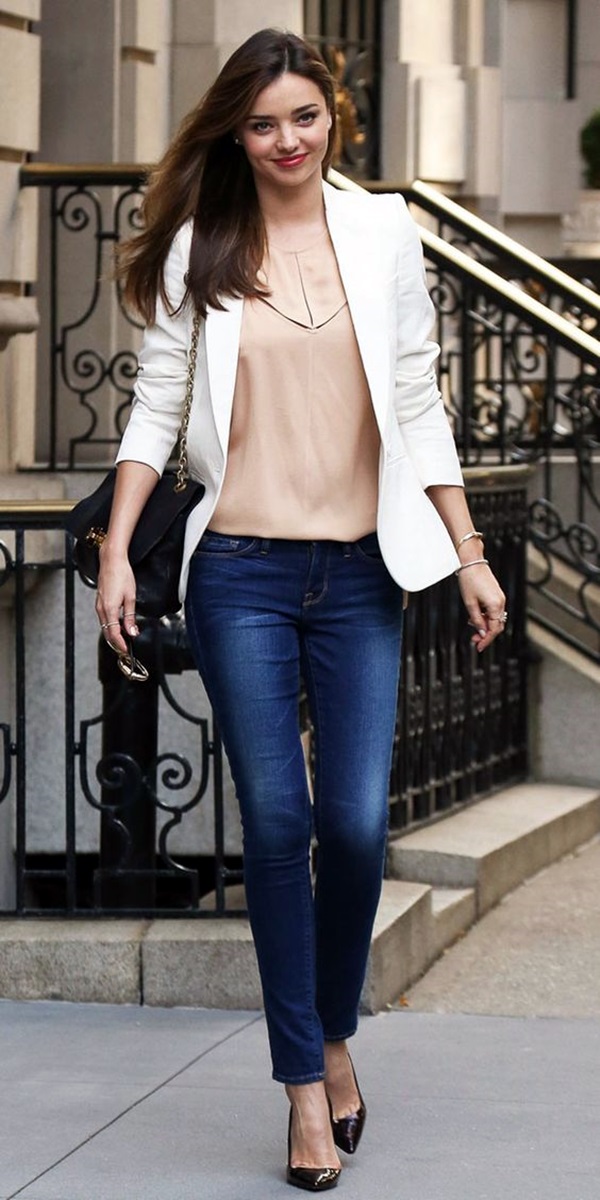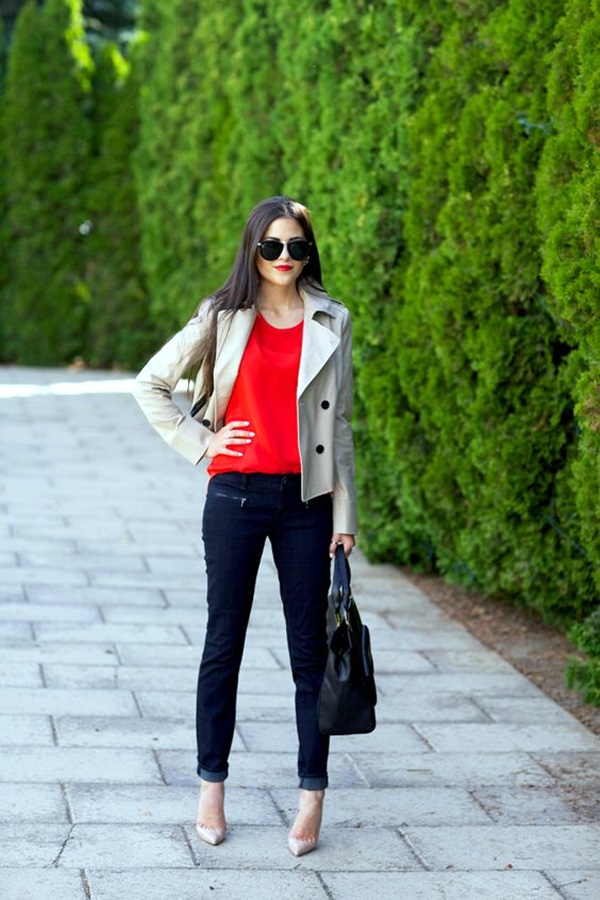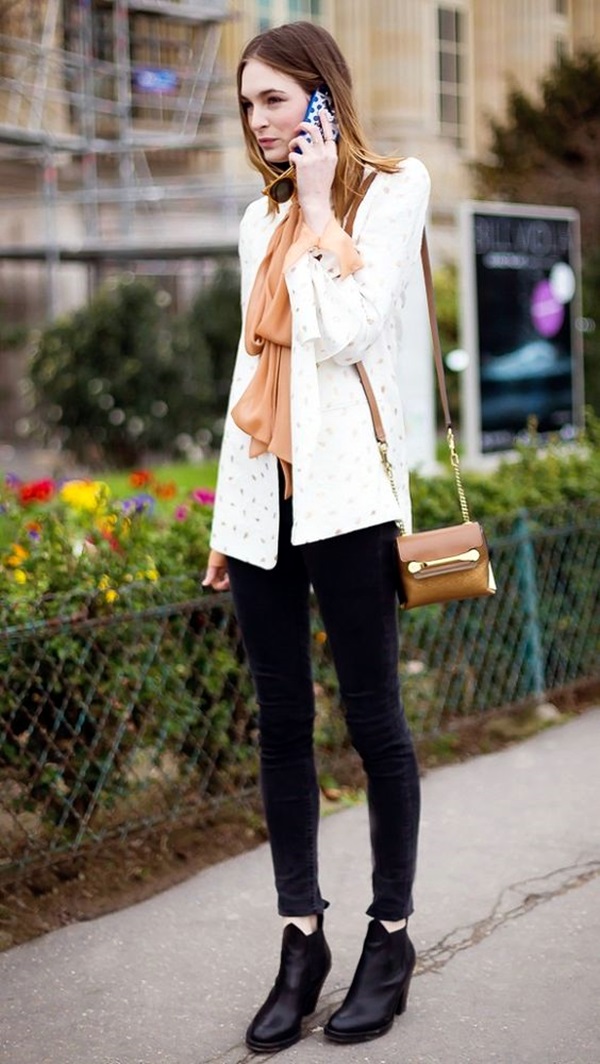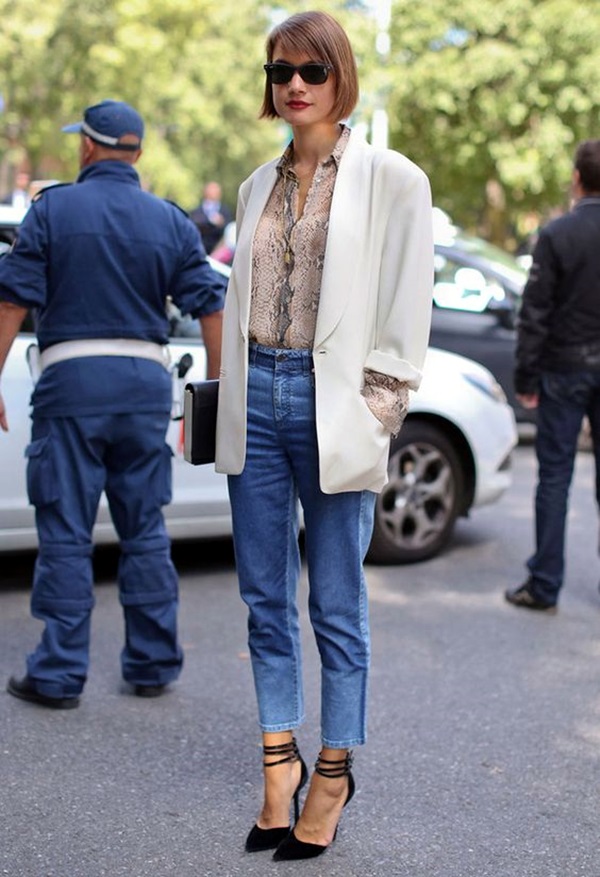 Blazers and denims are almost an indispensable part of work outfits to wear this winter! Choose more sophisticated cropped black or blue denim and tuck a silk blouse in it! It doesn't end here so go for combining formal and natural-colored blazers over the blouse and a pair of classic pumps down at your feet! Come on and get to know these unique styling hacks to make your Blazer Outfits for work way chicer and interesting as you carry your tedious job schedule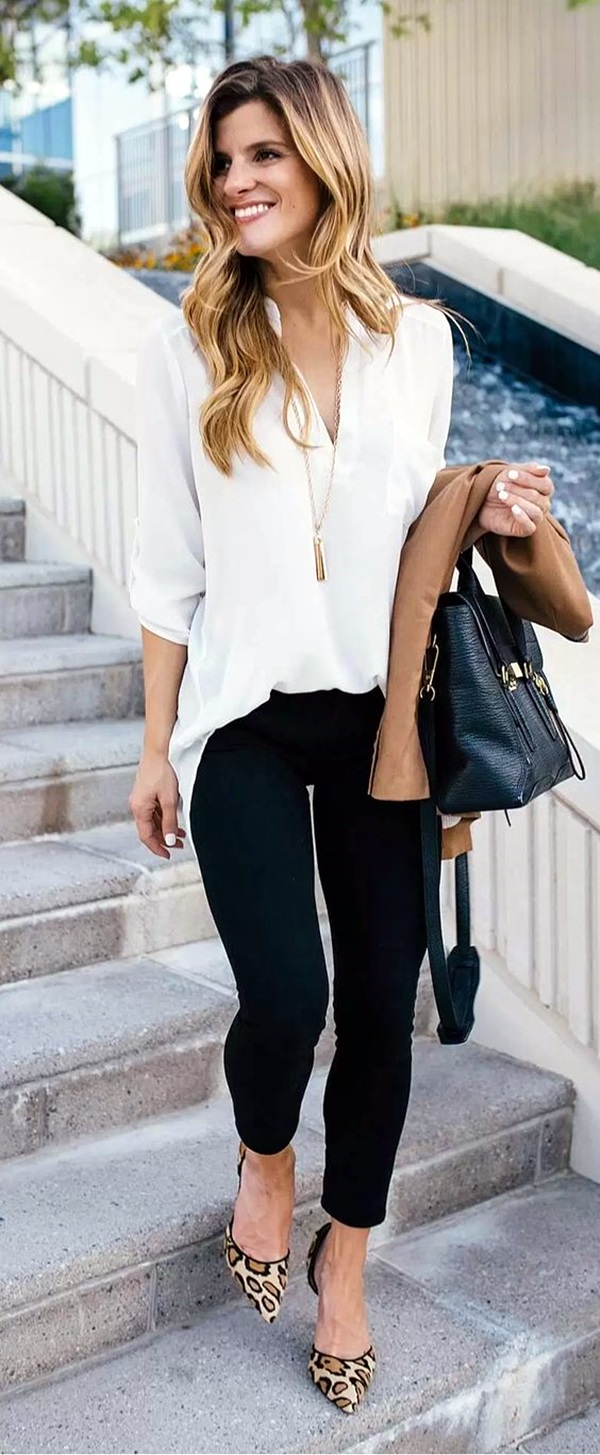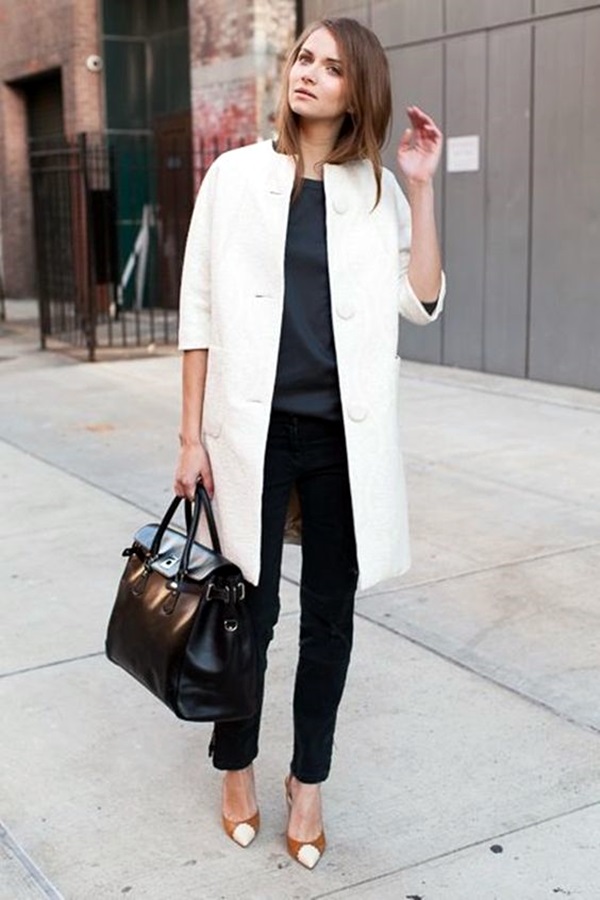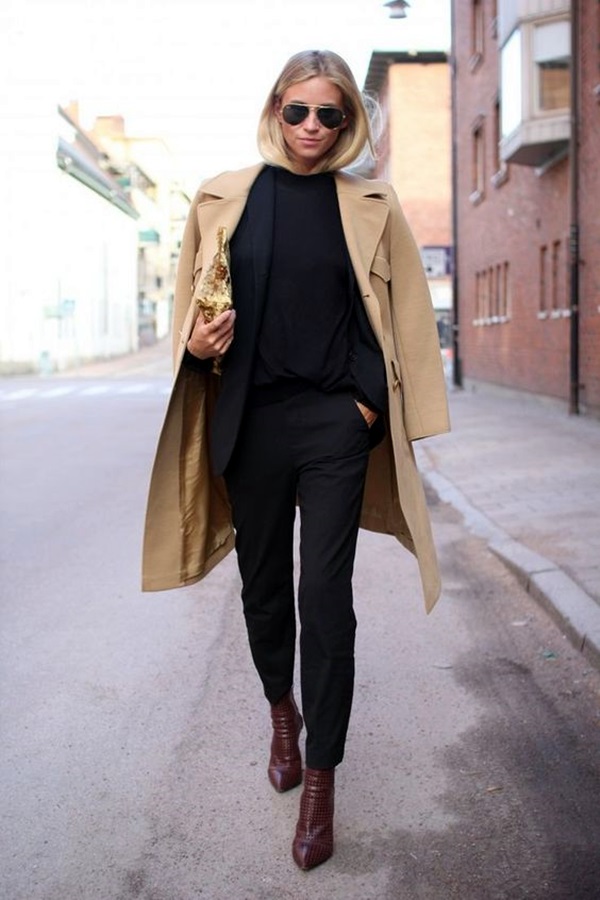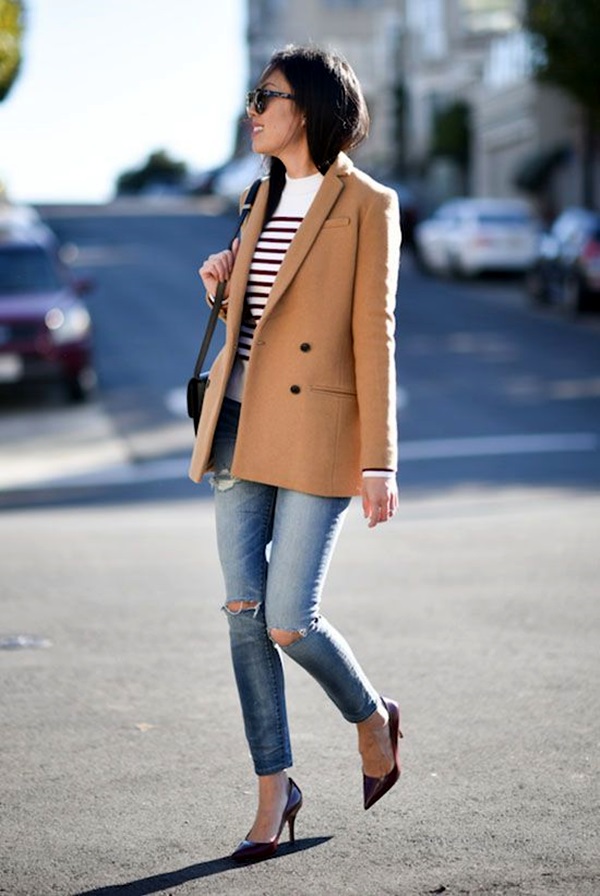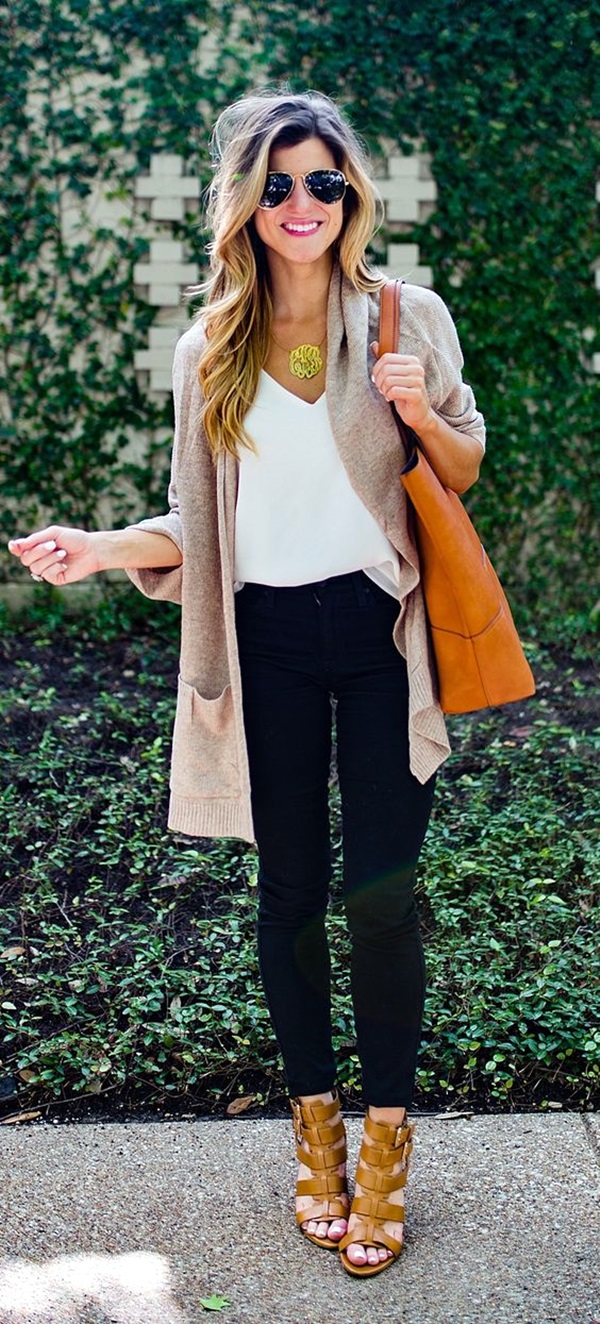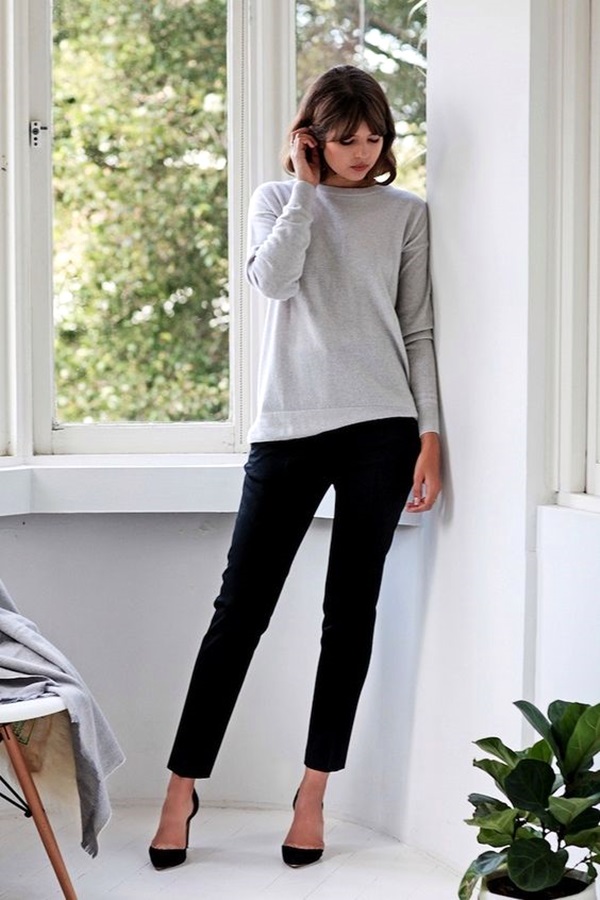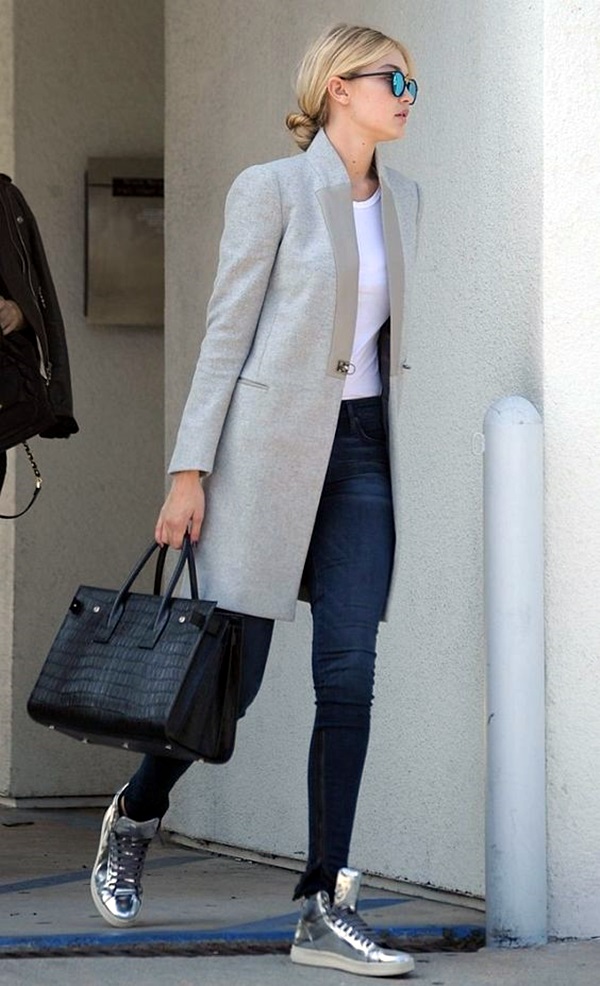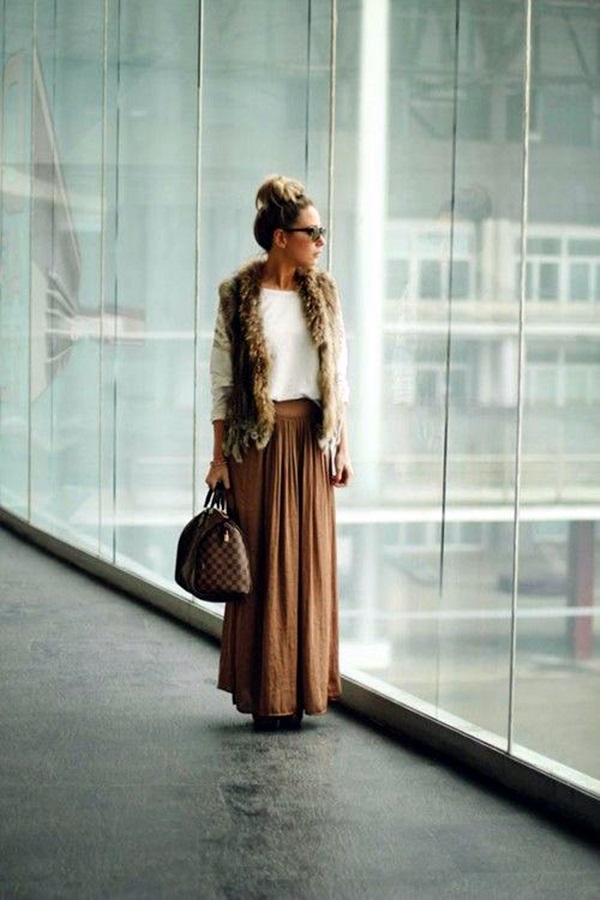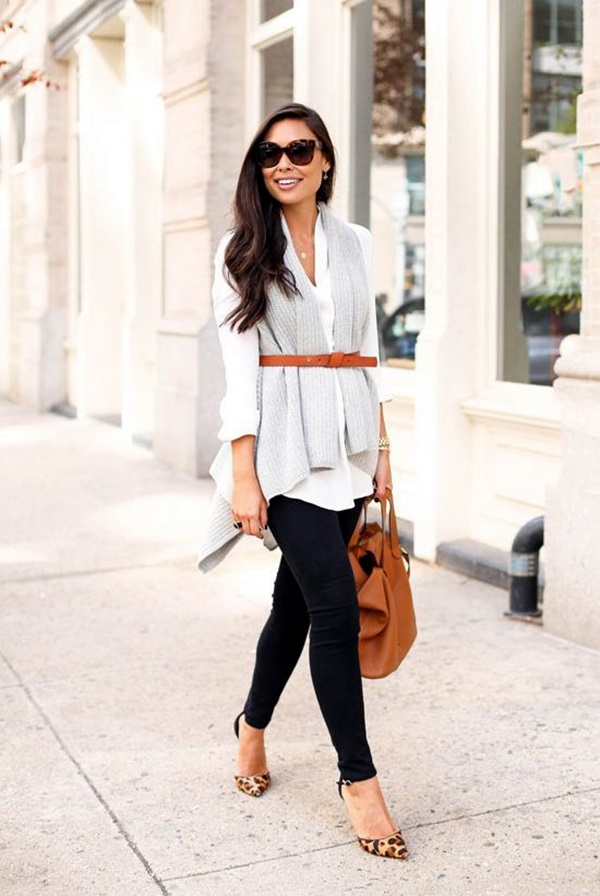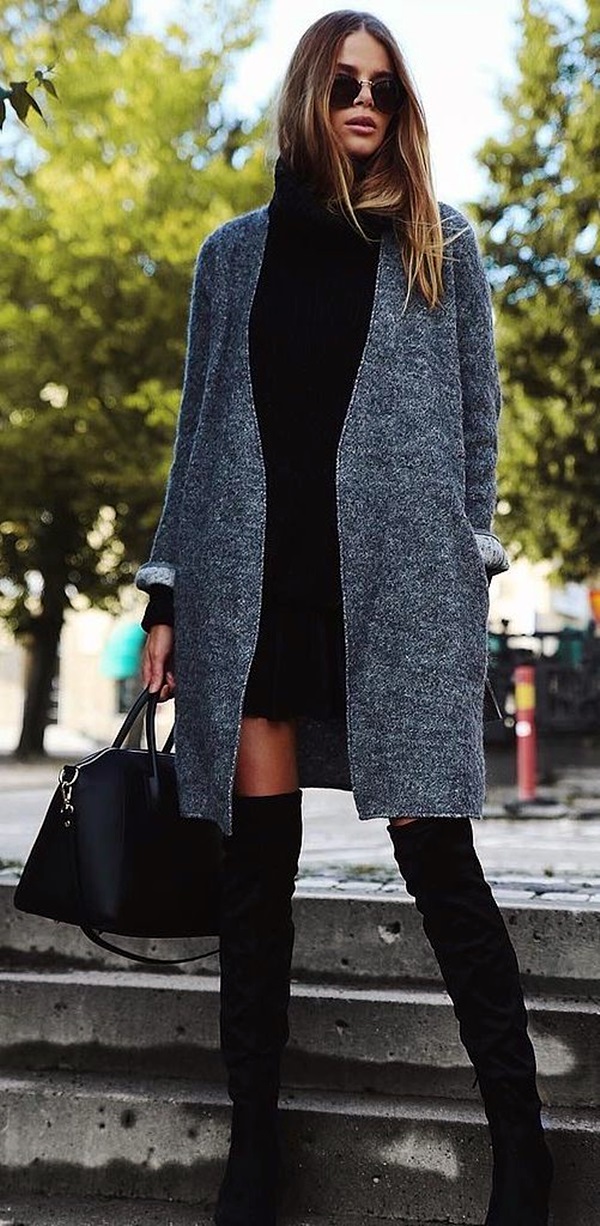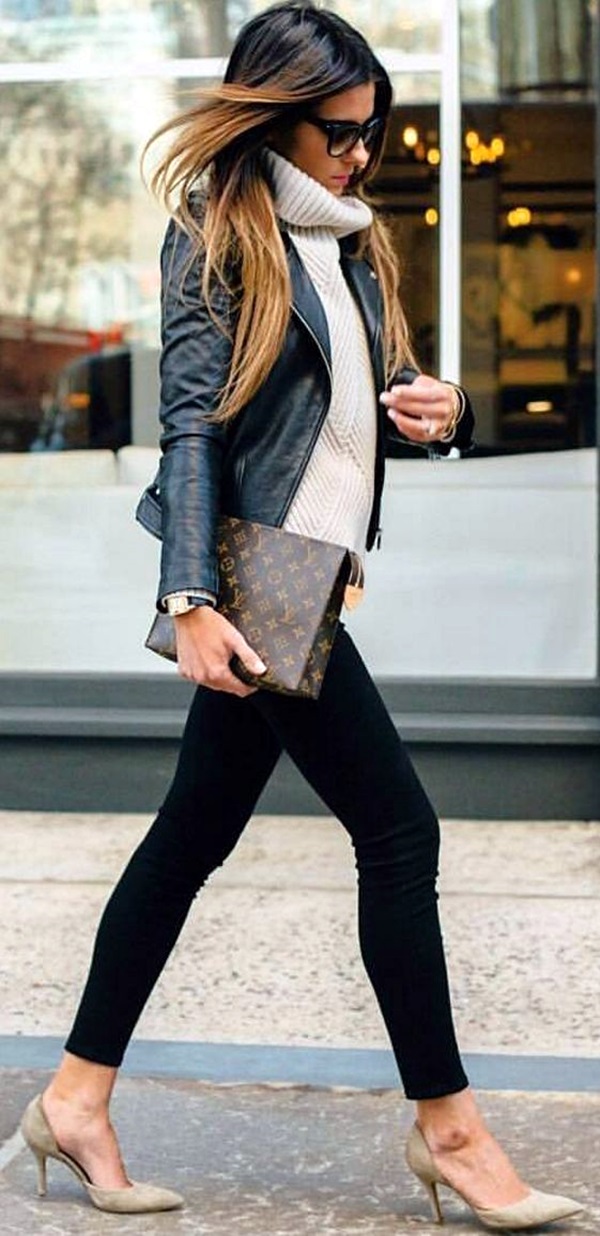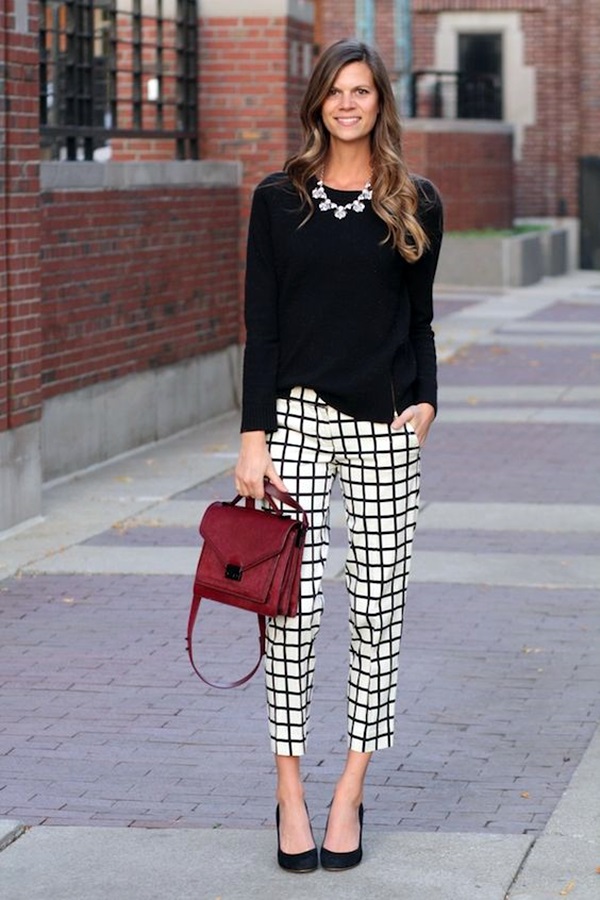 Whoa! These ideas are really going to make you stress-free and rather dress like a diva at your workplace. You have to consider these as obligatory rather than recommendatory! We look forward to hear soon from you!