You can never go wrong with Black!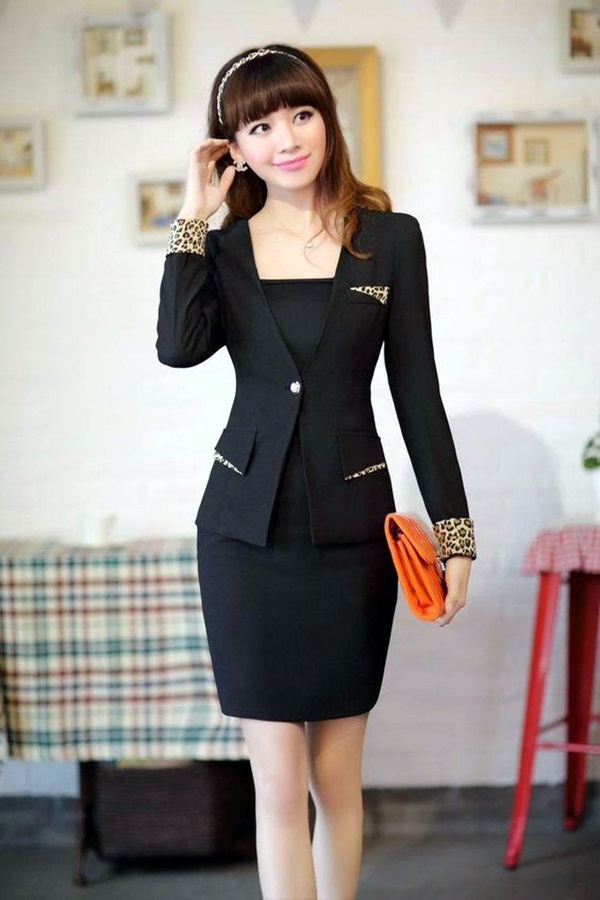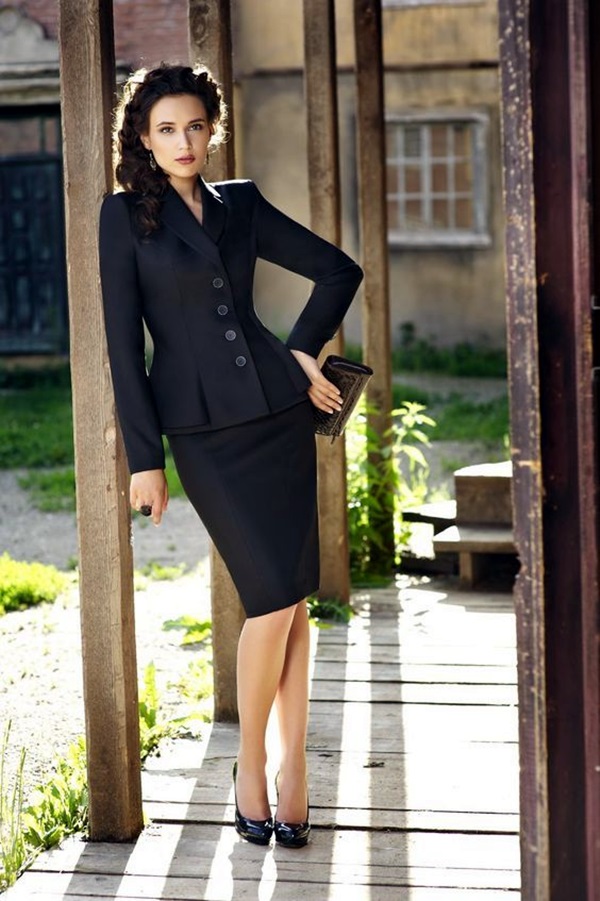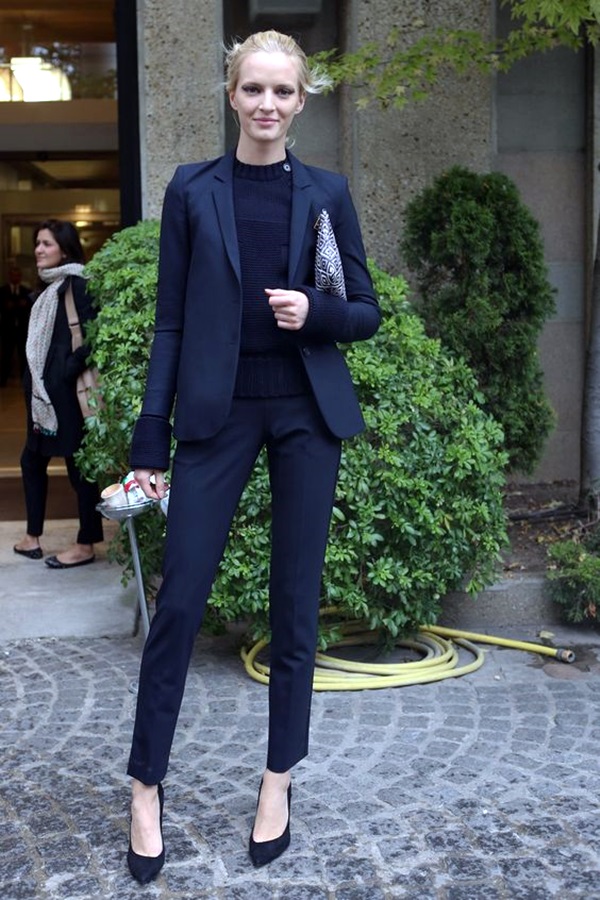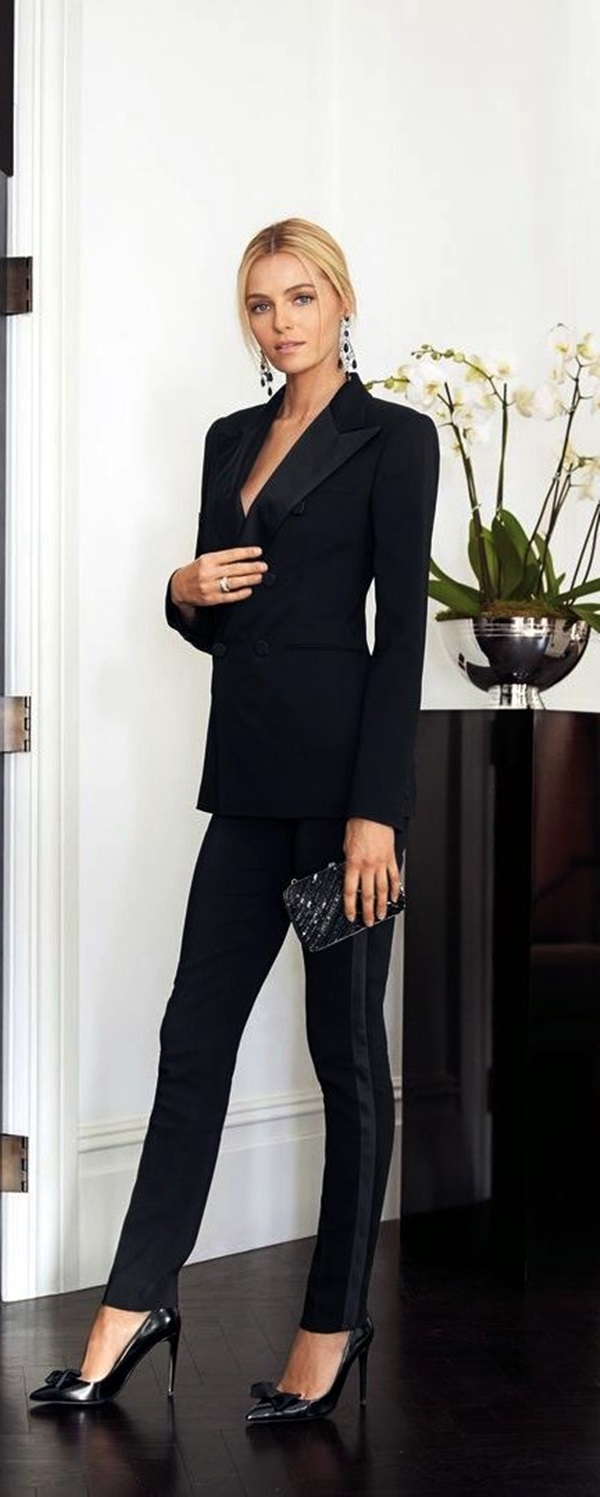 Just like staple food, that's the staple work outfit, I guess! A classic black business suit is a must to be kept in your wardrobe. It'll always save you in your bad times especially in cold season. In order to stay crispy, go for bright colored blouse or simply white button-down underneath!
Skirt suits with long stockings under it!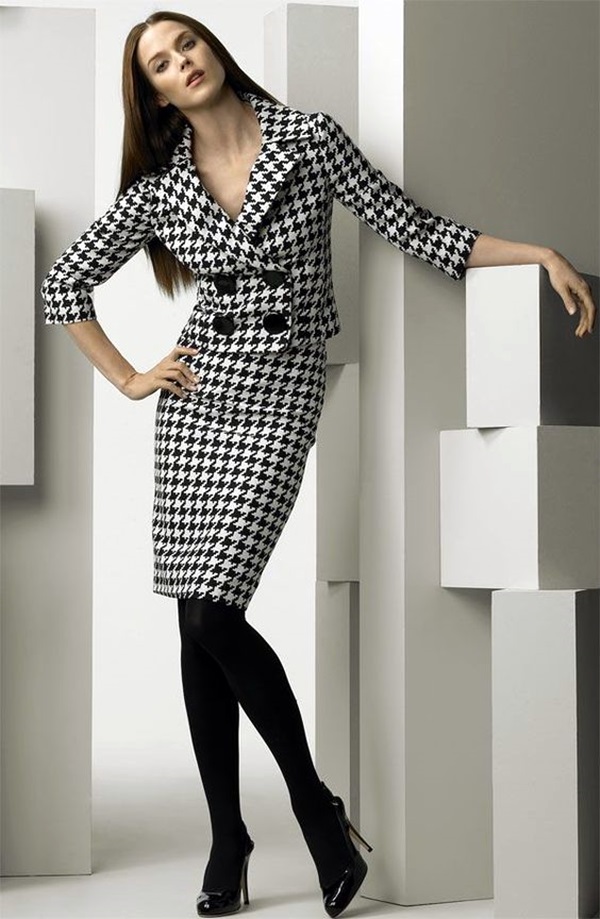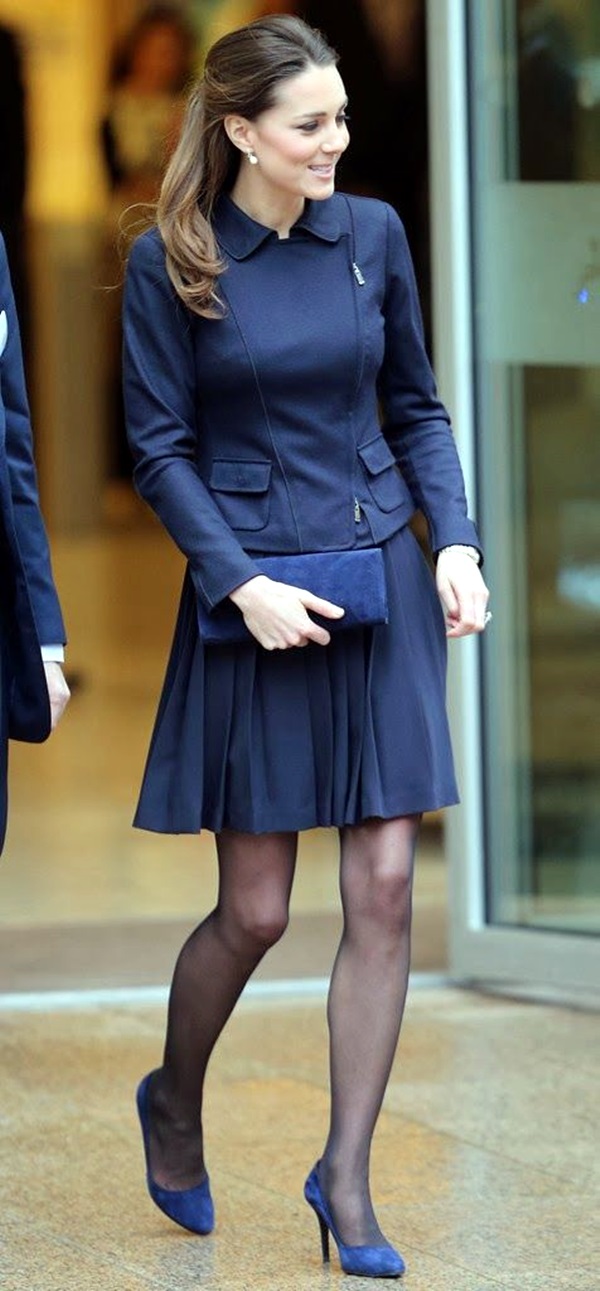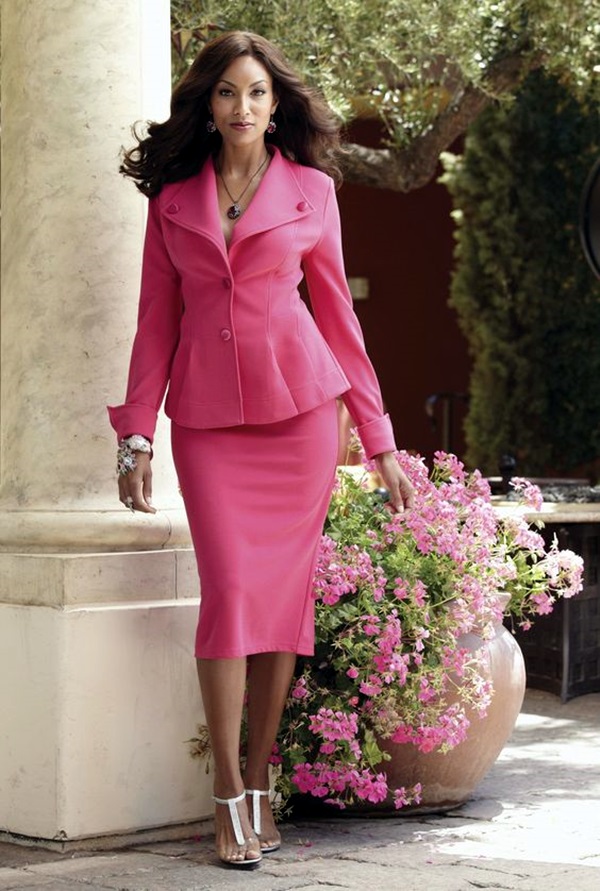 Yeah! Skirt-suits can equally prove their potential to be among astounding and voguish work outfits to wear this winter! Feel fresh by opting for a bright-colored say deep red hue skirt suit. Don't forget the pencil heels and a dark leather bag!
Fur chubby over your shoulders!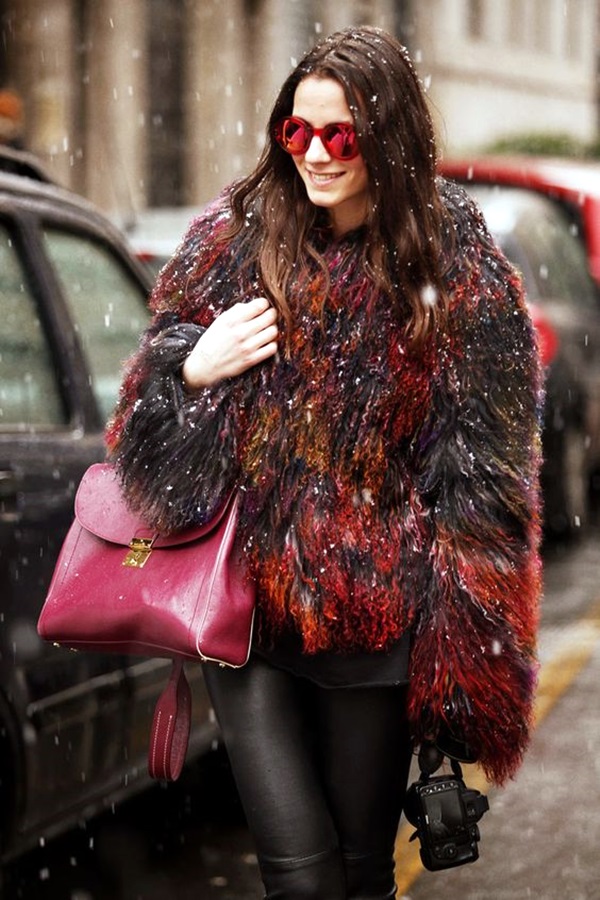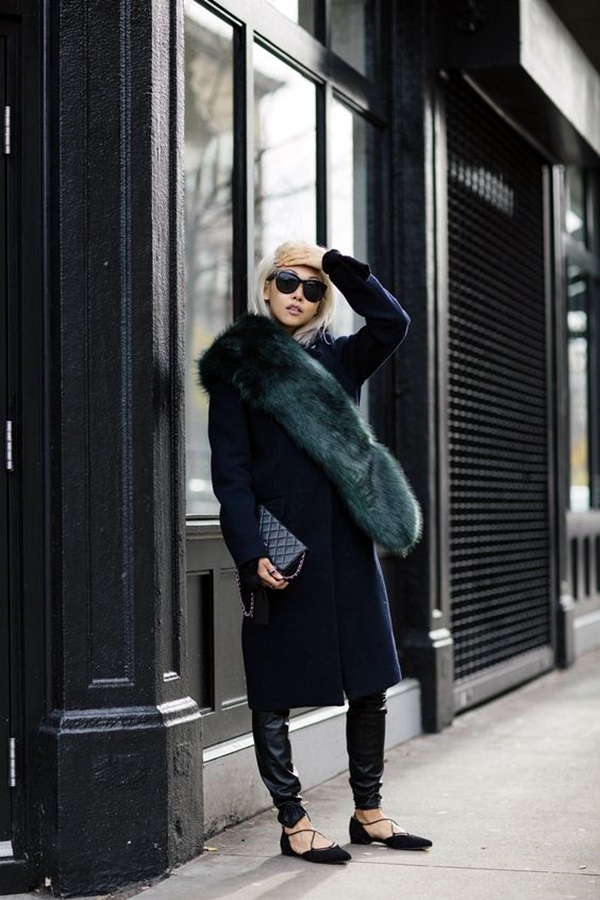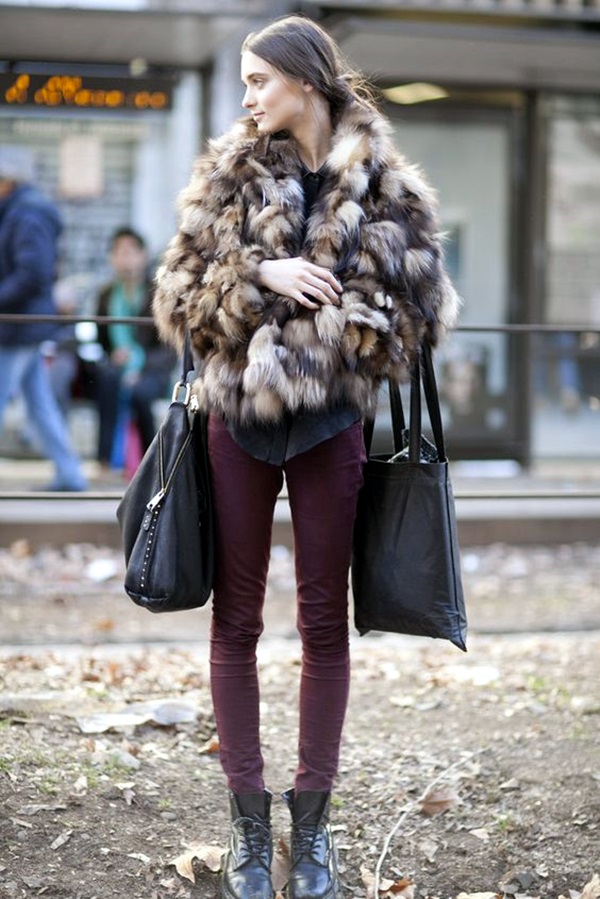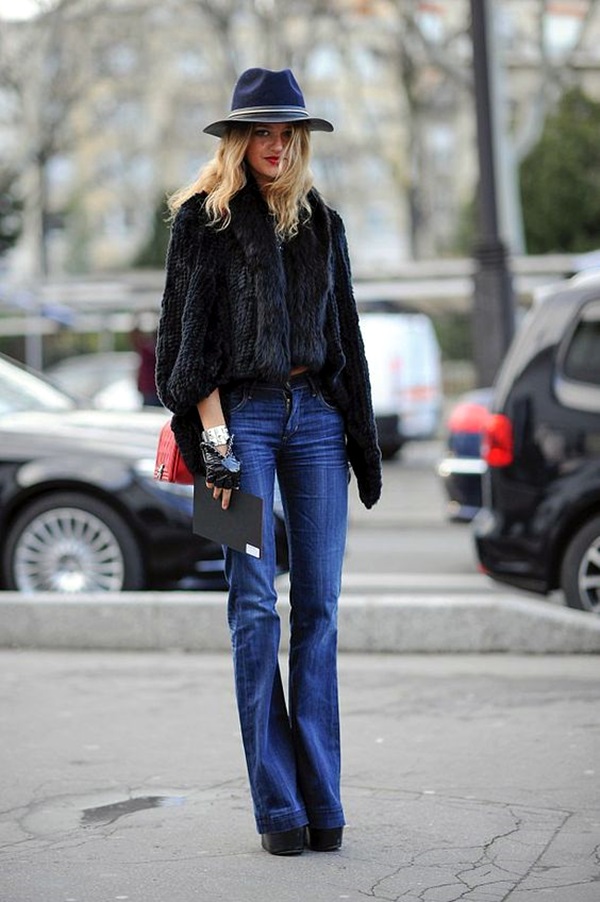 Well, that's off course for the freezing days. Normal cold weather days don't require so much warmth or else you'll end up looking funny at your workplace. But, make sure at the right time you drape it nicely and comfort your shoulders. And that's indeed a way to look high-toned!