Midi-pencil skirt and knee-high boots!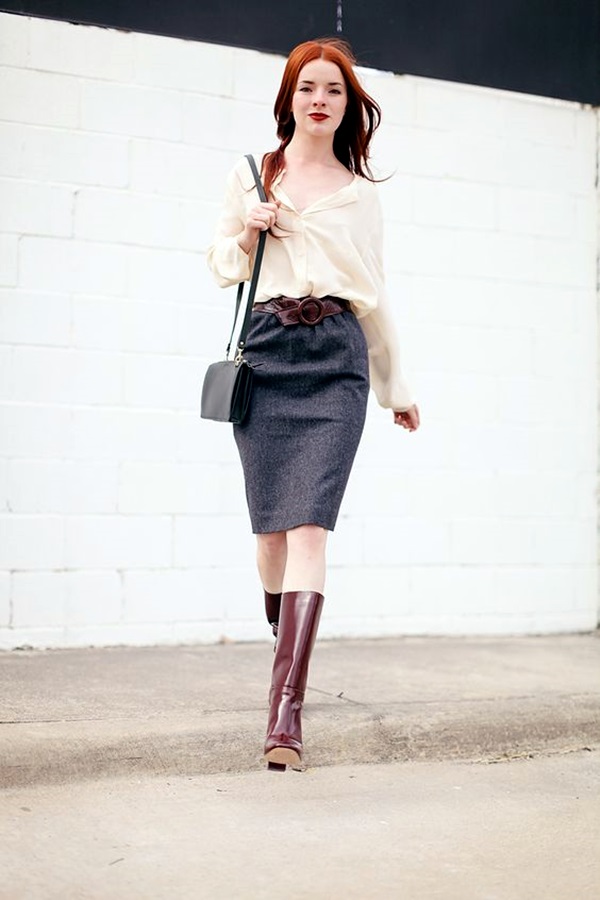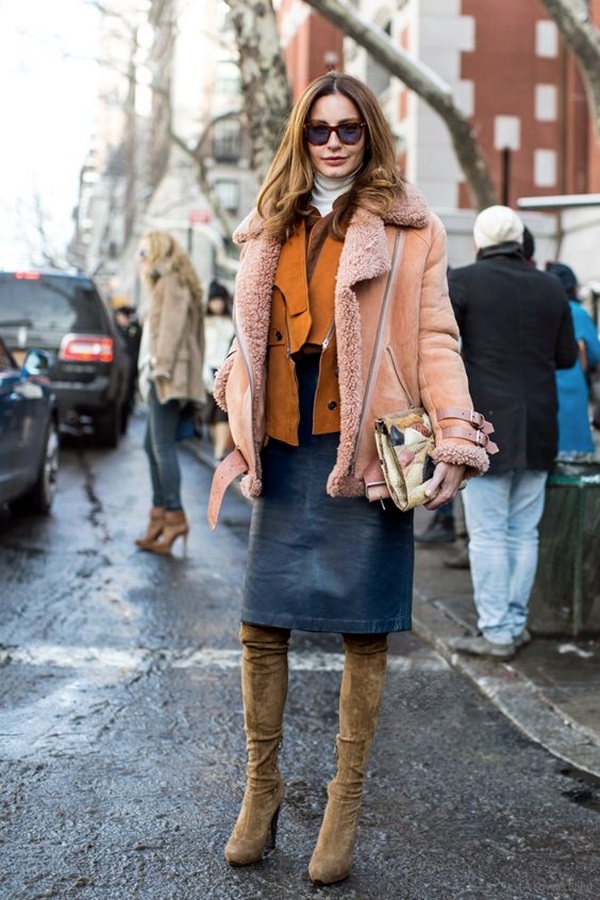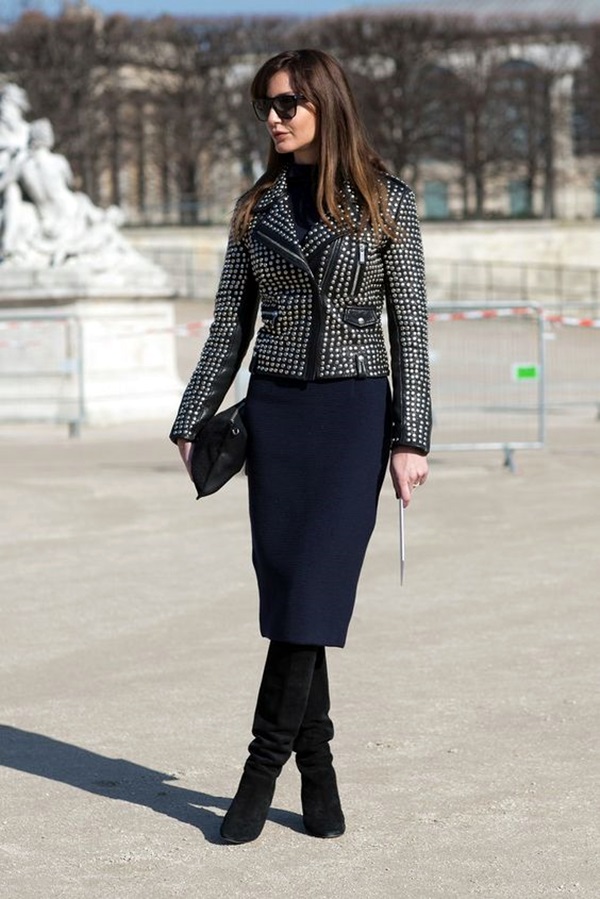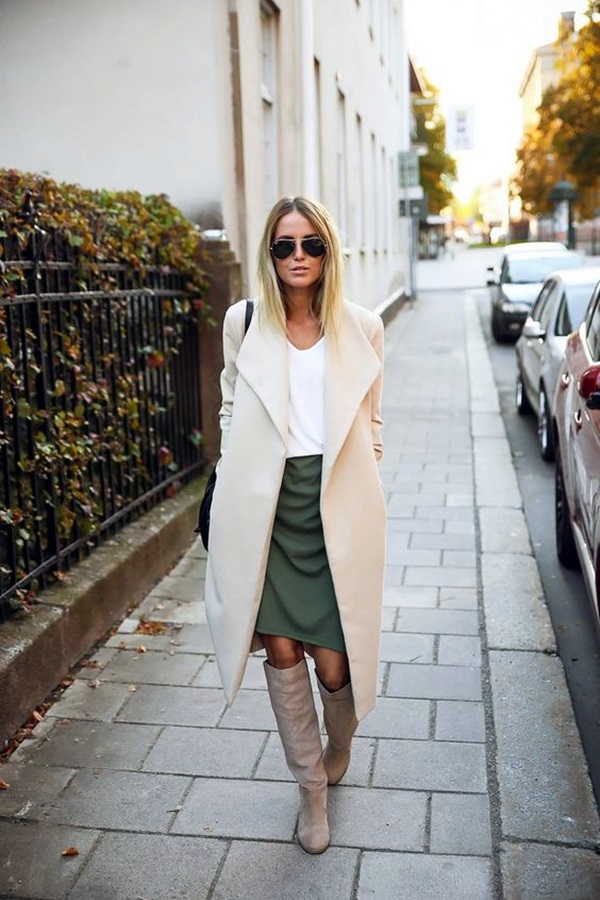 Pencil skirts, off course you can wear them in office and they are so much for the workplace only. But, yeah mind it; you're dressing for the winters! You need woollen jackets over a sweatshirt worn over a pencil skirt! And don't forget the knee-high boots or hunter boots!
Long overcoats with trousers and white sneakers!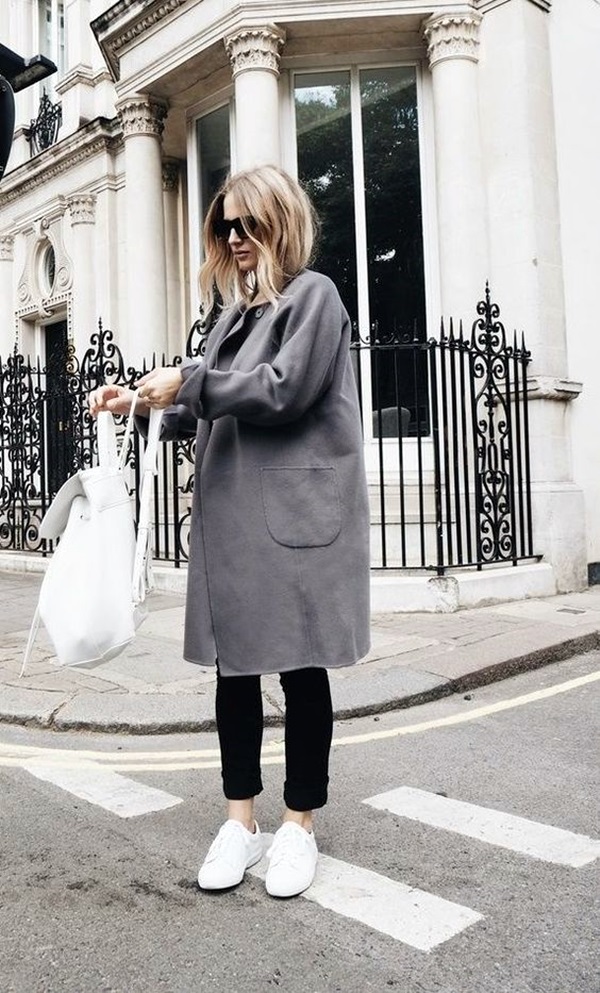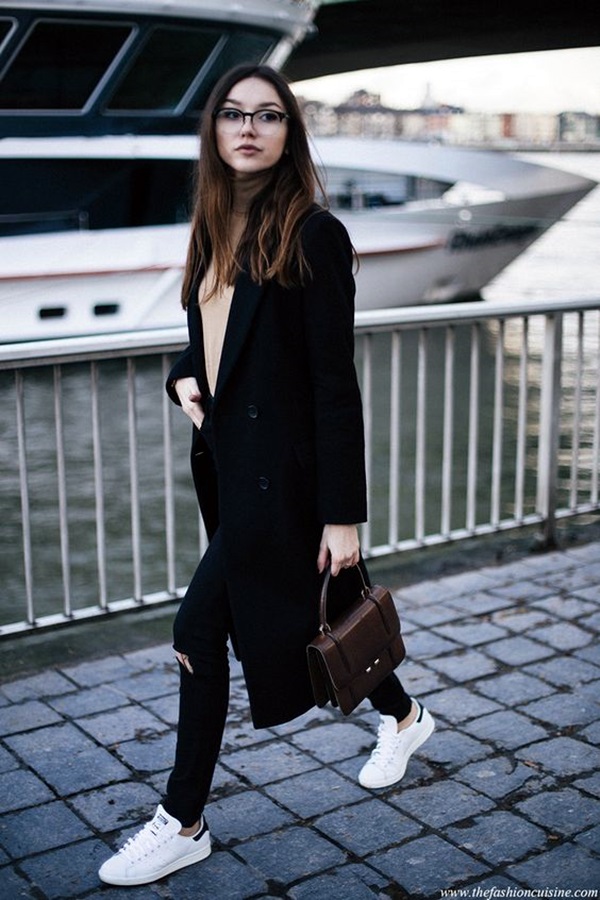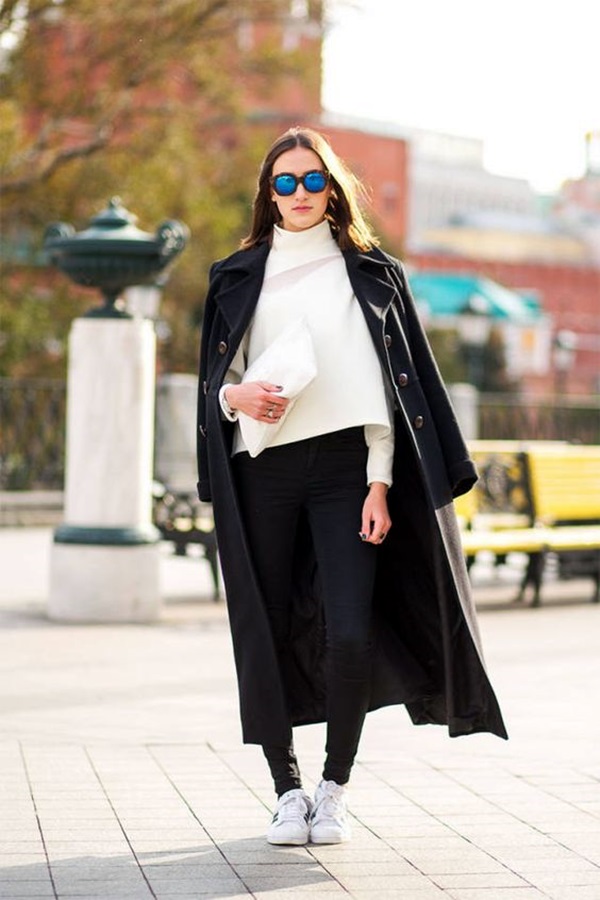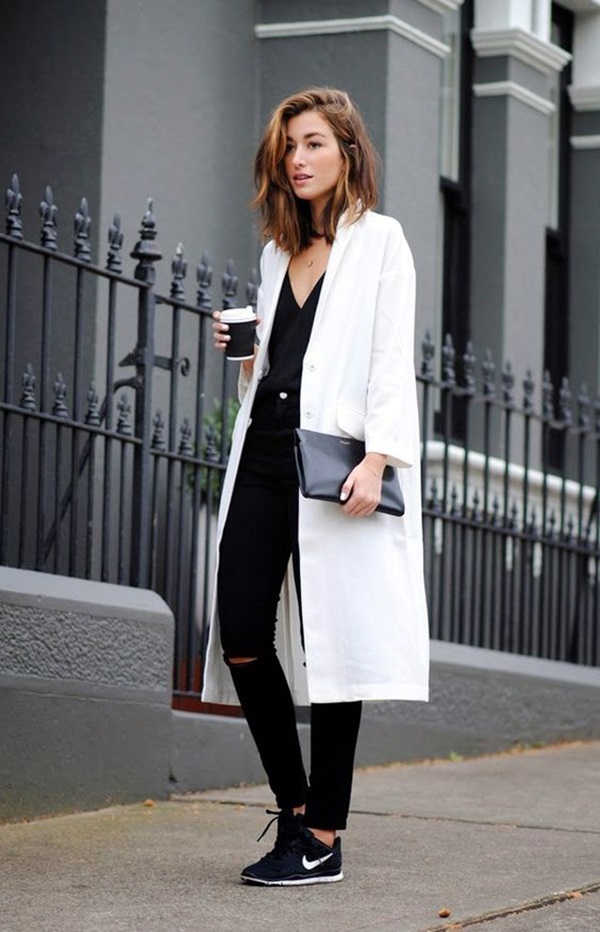 For a casual Friday wear, simply lay-back and combine long overcoats with a pair of regular trousers. White sneakers will make you appear cool and classic at one time. Don't just overdo, after all its Friday! Let everyone know that you're totally in a mood of enjoying your work-off days!
Blazer over a Silk blouse with cropped denim!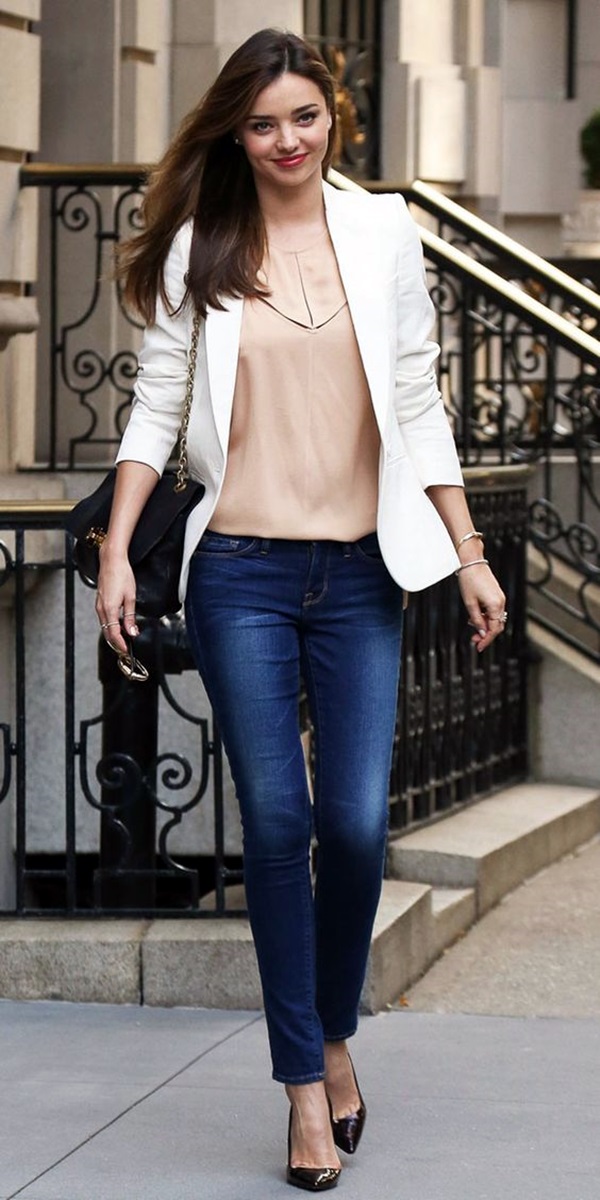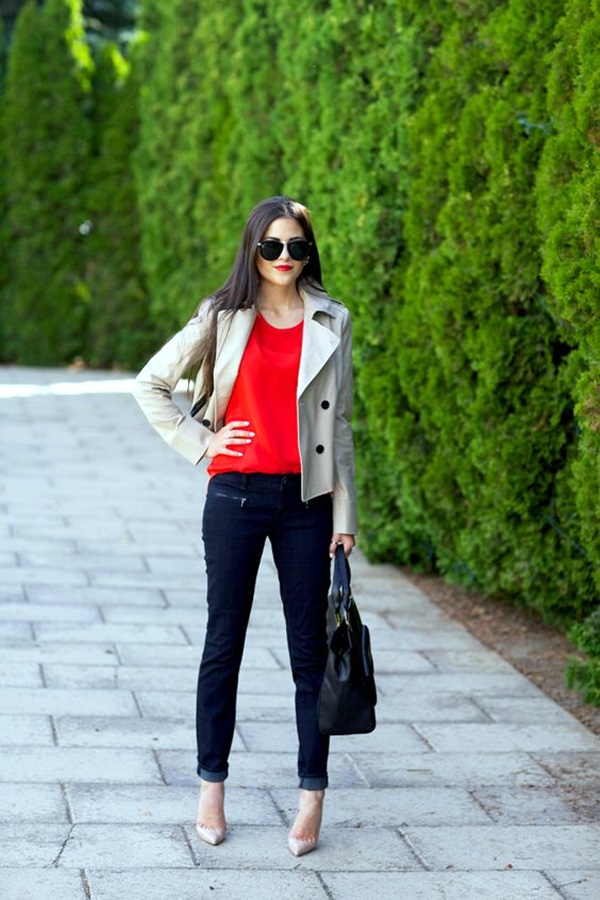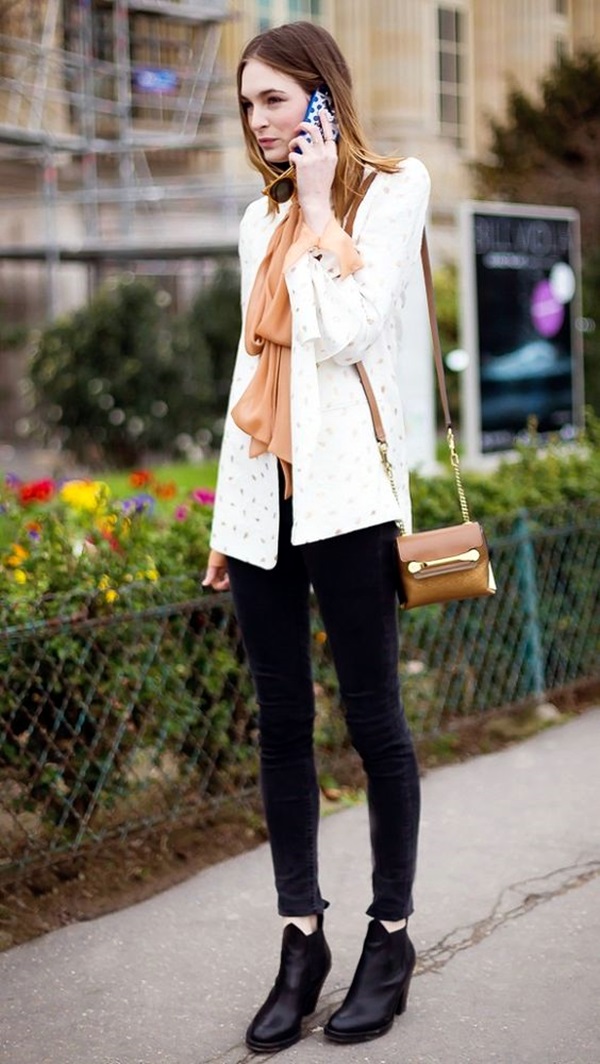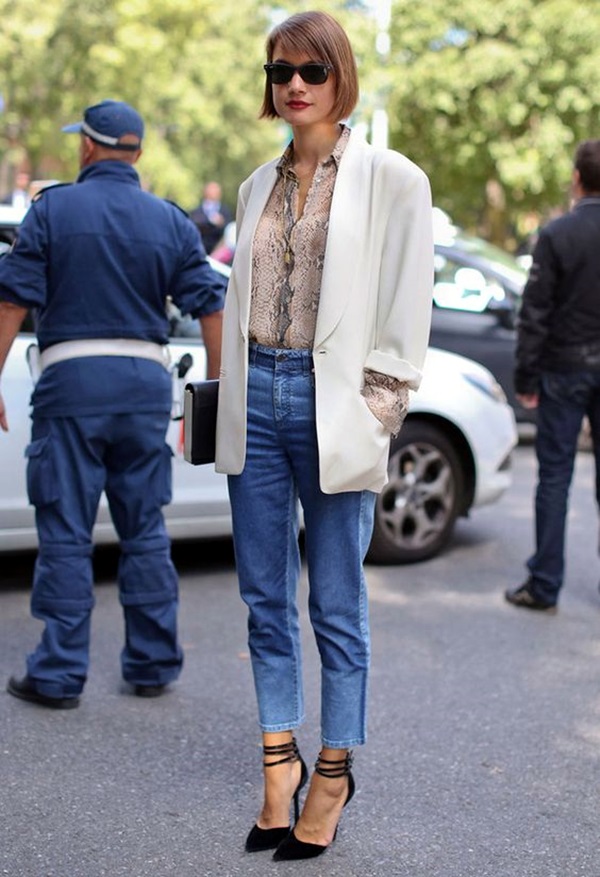 Blazers and denims are almost an indispensable part of work outfits to wear this winter! Choose more sophisticated cropped black or blue denim and tuck a silk blouse in it! It doesn't end here so go for combining formal and natural-colored blazers over the blouse and a pair of classic pumps down at your feet! Come on and get to know these unique styling hacks to make your Blazer Outfits for work way chicer and interesting as you carry your tedious job schedule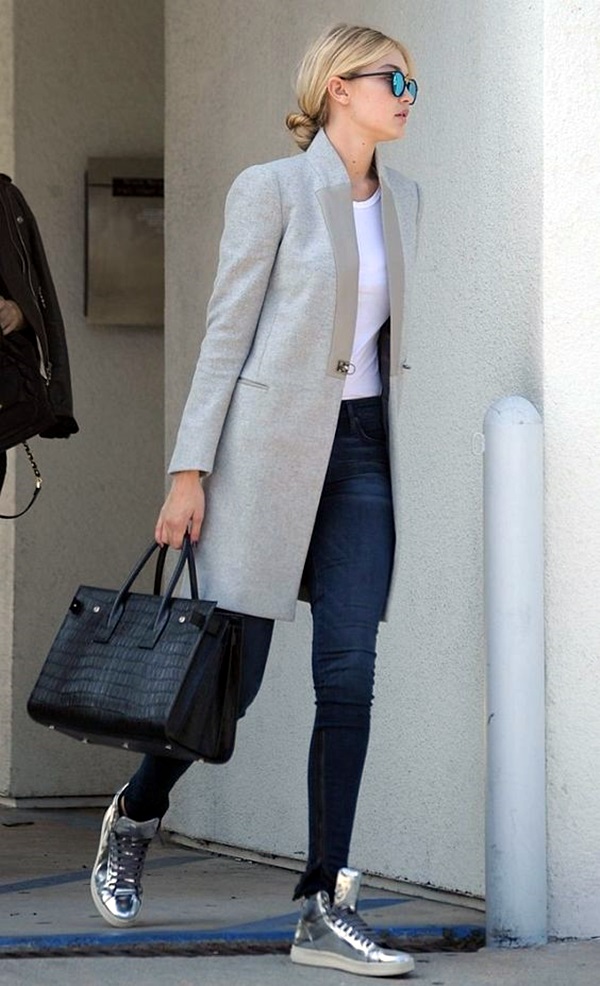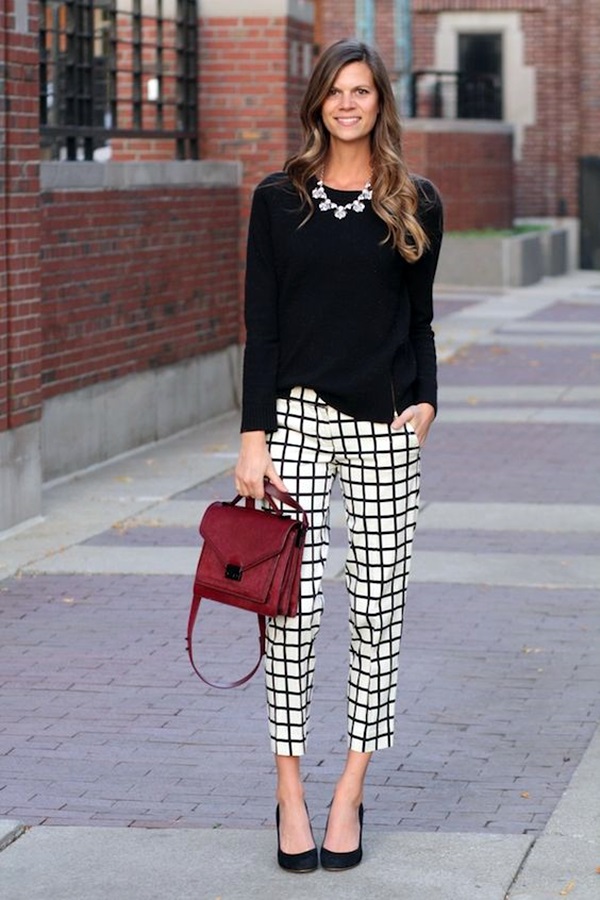 Whoa! These ideas are really going to make you stress-free and rather dress like a diva at your workplace. You have to consider these as obligatory rather than recommendatory! We look forward to hear soon from you!