The thought of having to put on a full face of makeup can make us dread the morning, especially in the time isn't abundant.
For most of us, the snooze button is our best friend in the morning. it's increasingly difficult to leave the house looking fresh-faced and polished.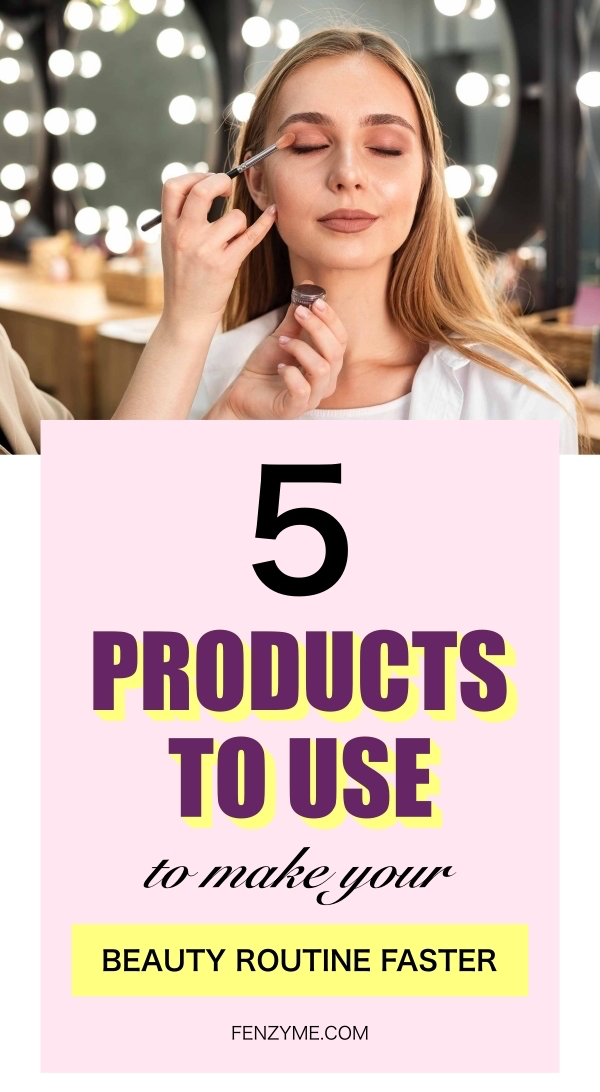 But Younique has products that can speed up your beauty routine so that you can walk out your door feeling put together and ready to conquer the day!
After all, it's important to put your best face forward in the modern-day world of hustle and bustle.
Step 1: YOUNIQUE TOUCH serum+ foundation
After doing your usual morning routine, your main focus should be your skin. Other than being our largest organ, it's also the one that can completely change the way you look.
Having dull skin will only make you look more tired, but the good news is that Younique has the perfect solution!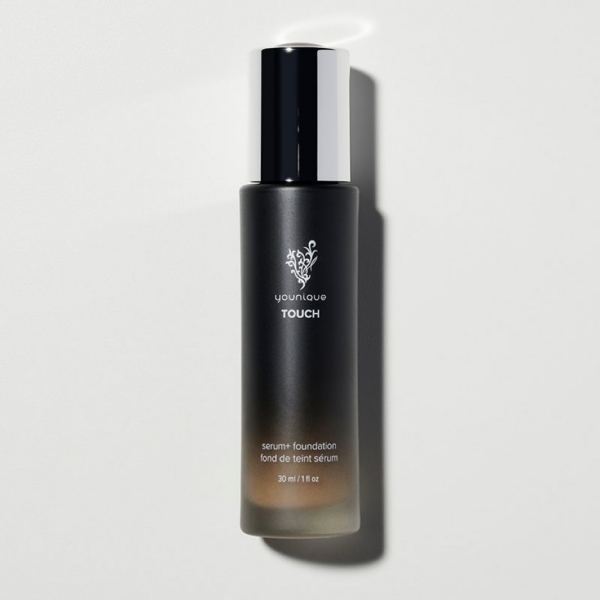 YOUNIQUE TOUCH serum+ foundation gives you the coverage you want without sacrificing your skin health, resulting in an appearance that your skin will appreciate!
Thanks to a velvety-soft application and a natural finish, your skin will look great. For a look that lasts up to 12 hours. It is also transfer, smudge, heat, and humidity-resistant.
Soft-focus technology blurs blemishes and gives skin a smoother look like a real-life selfie filter. Thanks to its buildable composition, this is one of the best serum foundations for tailoring your coverage.
Developed with good-for-you components that help protect against environmental stresses while nourishing and moisturizing skin for a smoother, younger-looking appearance.
Skin-setting technology helps to set your foundation for longer wear, so you won't have to worry about touch-ups in the middle of the day.
It won't take you more than 5 minutes to get blemish-free, perfect skin that glows from within!
Step 2: MOODSTRUCK pressed blusher
Add some color back to your face with the MOODSTRUCK pressed blusher, which comes in 6 beautiful shades compatible with all skin shades!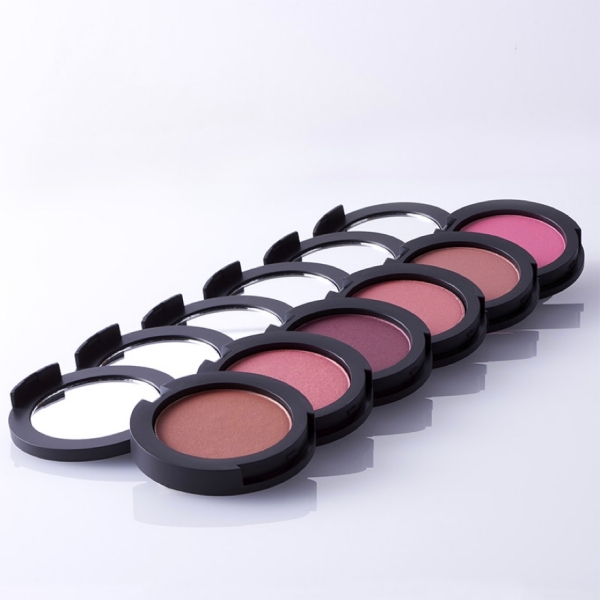 With a pressed blusher that delivers, you get a young, natural glow. With mattes that employ texturizers to leave your skin velvety to the touch and dazzling shimmers that use optical technology to obscure blemishes for a flawless-looking finish, this blusher is weightless and effortlessly blendable.
This blush will not only make you look perfectly rosy but make you look well-rested, fresh, and ready to take on anything that comes your way.
Step 3: MOODSTRUCK sculpt-and-style brow pencil
You know what they say; brows can change how your face looks because they frame it. Even if you're blessed with the perfect bushy brow, a little extra pizzazz never hurt anyone!
The five-color formula makes it simple to pick the correct Younique brow pencil for your hair color.
It's one of the best brow pencils for sparse brows because the tip will define and fill your brows with natural strokes, while the flat edges accurately contour and shape.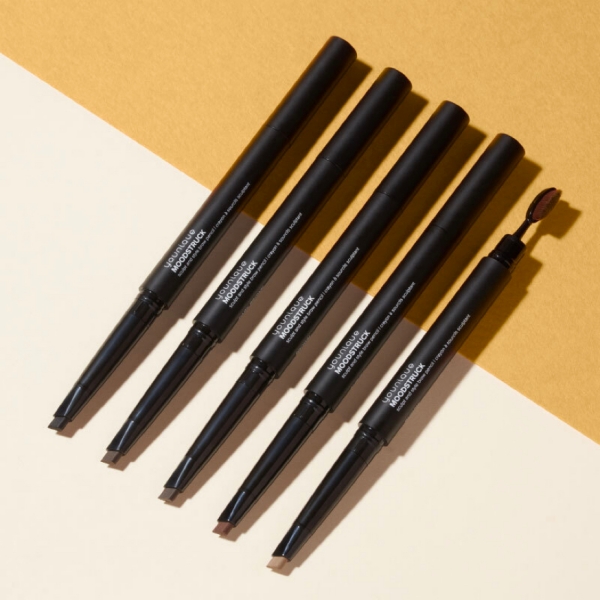 The MOODSTRUCK sculpt-and-style brow pencil will help you achieve the perfect brow. Use the built-in brow brush to blend, fluff, and comb brows for a perfect finish.
With the MOODSTRUCK sculpt-and-style brow pencil, you don't need to be an expert to get masterfully shaped brows.
This beauty lover's must-have creates everything from natural-looking to strongly defined brows with professional-level accuracy as one of the finest eyebrow pencils for sparse brows.
Because of a precisely curated combination of waxes, this smooth, buildable, gorgeously pigmented product glides smoothly across hair and skin.
Step 4: MOODSTRUCK EPIC 4D one-step fiber mascara
Most people don't think twice about their eyelashes, especially when in a rush, because who has the time? But they're an important detail you should attend to.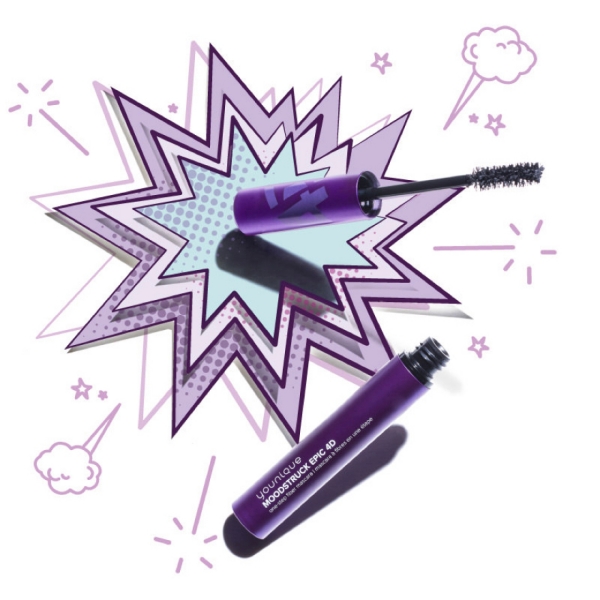 Your eyelashes can make your eyes pop, and who doesn't love a flirty and fluttery lash moment? Get away with a single coat of the MOODSTRUCK EPIC-4D fiber-mascara.
Ditch fake lashes and say goodbye to your extensions with this single-step marvel of a mascara that will transform your lashes.
MOODSTRUCK EPIC-4D fiber-mascara interlocks fibers and a uniquely built double-sided brush for volume, curl, and length like never before.
This low-cost makeup gives you a high-quality appearance that goes great with your eyeshadow. This black mascara amplifies the look of your natural lashes with just one application, giving you unreal lashes that pop!
Step 5: YOUNIQUE WEEKEND lip butter
No one likes the look or feel of chapped lips. YOUNIQUE WEEKEND lip butter is a one-step solution that will cure dry lips and add a pop of color to your lips, making them look luscious without effort!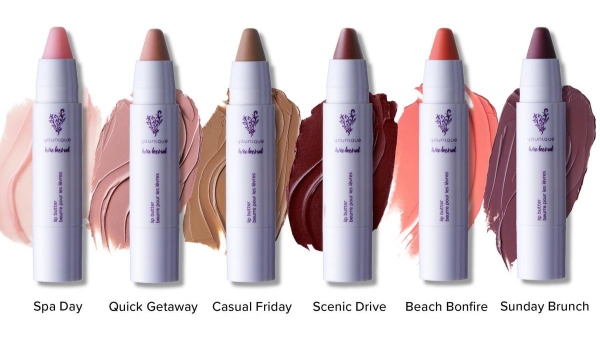 With this selection of lip butter, you can shake off the Monday blues.
The YOUNIQUE WEEKEND lip butter is formulated with ingredients such as shea butter, vitamin E, and plant-based oils to give your lips a boost of hydration and a cooling sensation.
The formula leaves a cooling sensation on your lips with its peppermint infusion without leaving a sticky behind.
The creamy butter stick just glides across your lips to offer a burst of wonderfully pigmented color that complements your easygoing personality.
Do you want to try something new? Apply a couple of additional coats for a brighter shade, or get wild and mix two colors for a lip butter recipe that's new and exciting.