Hey…Fashion Lovers! Isn't it true, if we ask a girl – which is your favorite color? Maximum times the answer you will get will be pink only. Now, you must be wondering why pink? It's because of its girly and soft look. Gals! Keeping in mind the new trends of nail art, we have come up today with most gorgeous and attractive nail art designs in your favorite color pink!

How many of you girls are actually aware about the fact that pink always makes a nice and awesome contrast with black, so why not give it a must try this festive season on your nails? Come on Beauties! We have got so much for you to flaunt off. The incredible beauty that you own is simply incomparable which includes your stunning smile, your sexy hair, your hot figure and gorgeous nail…Yeah! Just take in notice what type of cute pink and black nails designs can make your skin glow? Pick the colorful and sparkly lacquers to start off your manicure intervention. For sure, winter nails art and colors would brighten up your style statement. Because pink and black are a popular color combination, whether for everyday look or special occasions!
Cute Pink And Black Nails Designs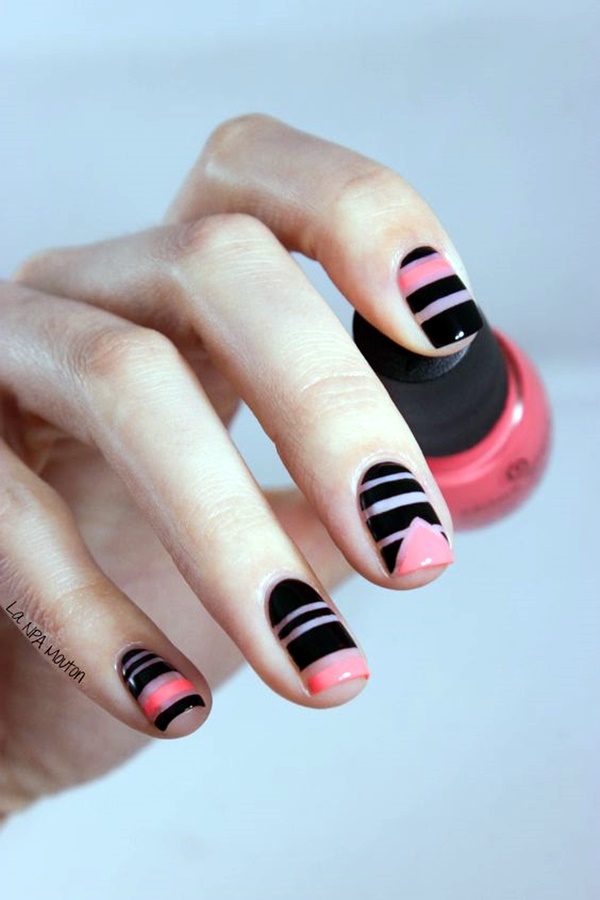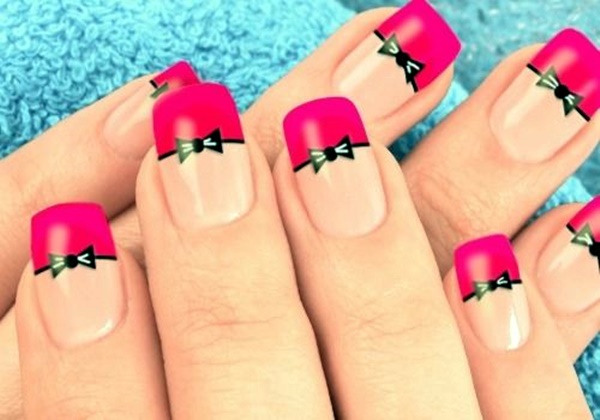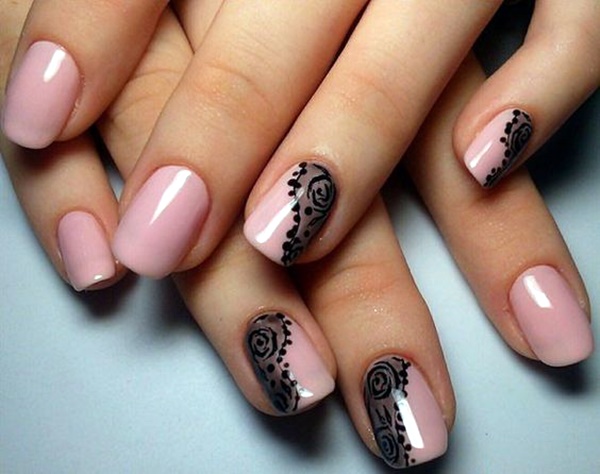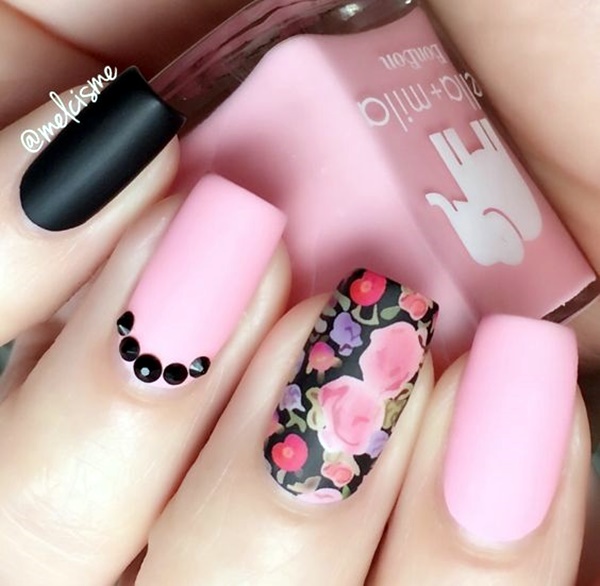 Here we present our superb collection of pink and black nail designs for your inspiration! ENJOY and STAY TRENDY!
Black Pink Hello Kitty Nail Design!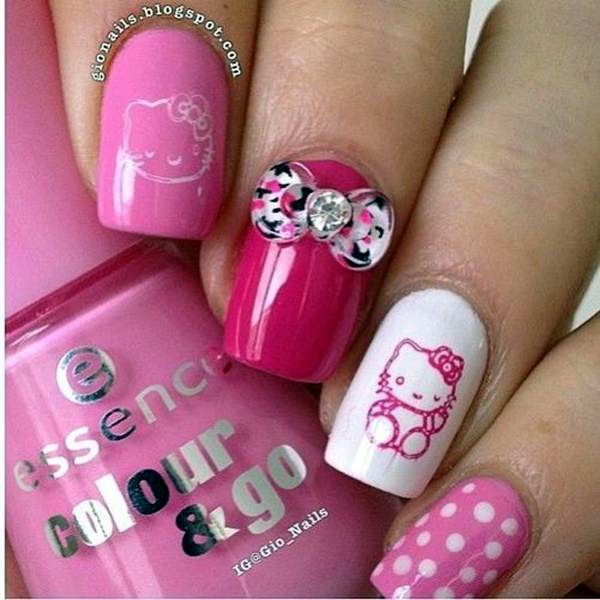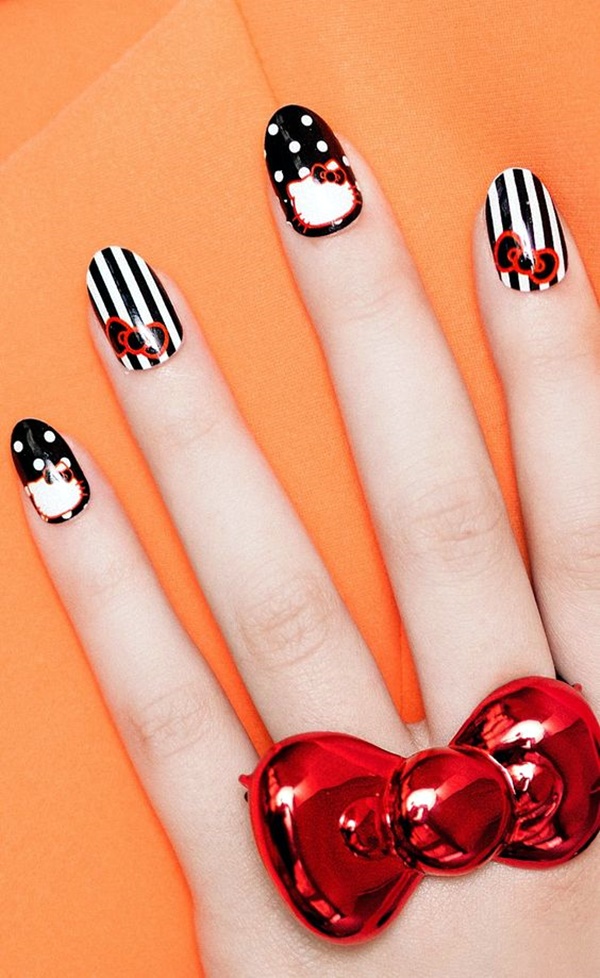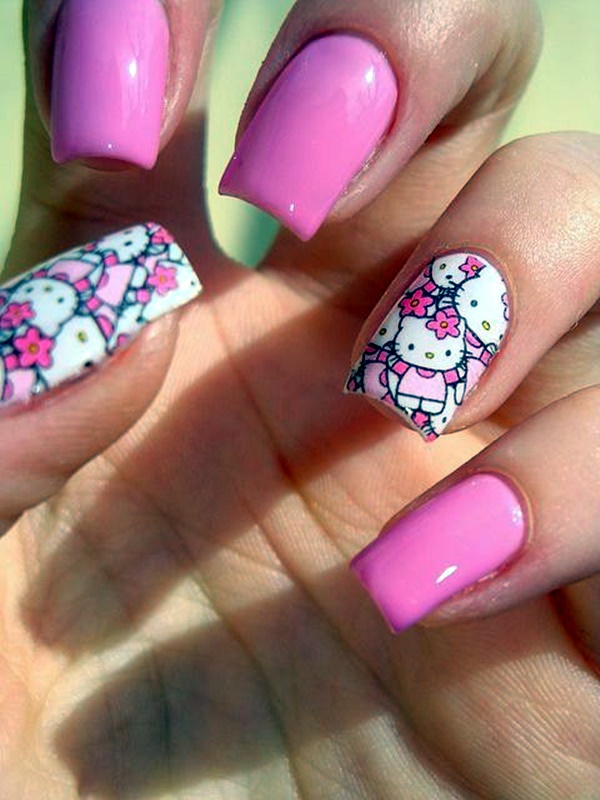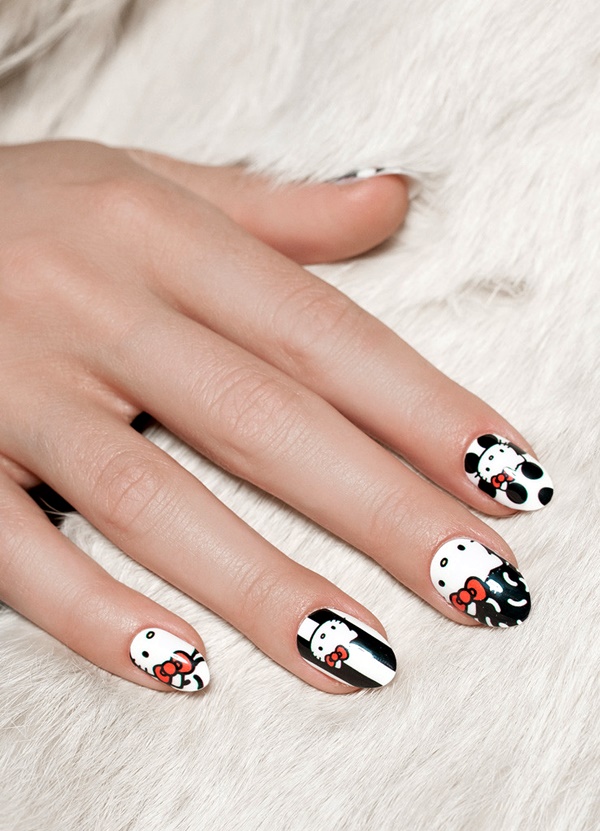 It's difficult to express girls love towards 'Hello Kitty' nail design! Pink always makes a nice contrast with black, right! So, why not try it on your nails. You simply need to create a base of black and draw a beautiful face of Hello Kitty using pink color! Your cute and easy pink and black nail art is complete!
Pink and Black Stiletto Nails with Glitters!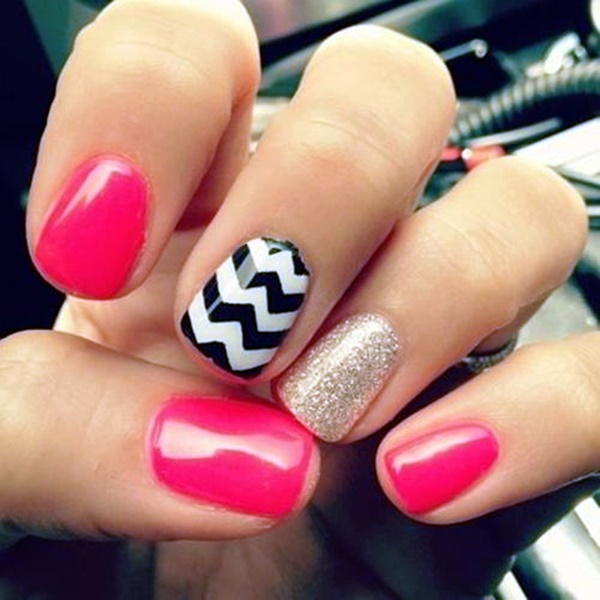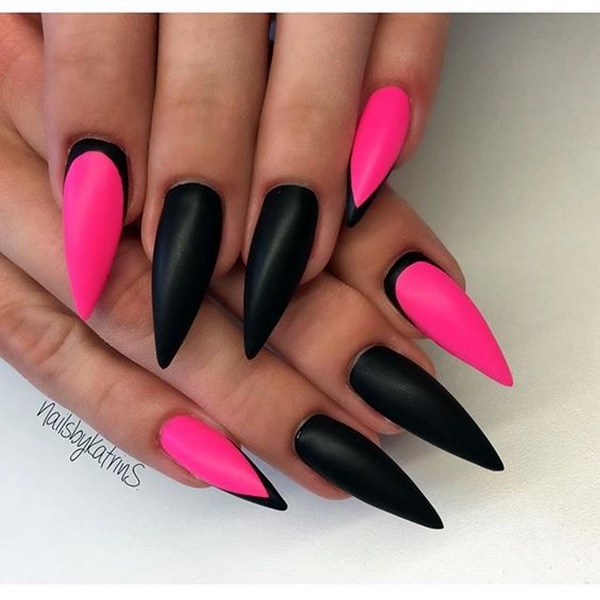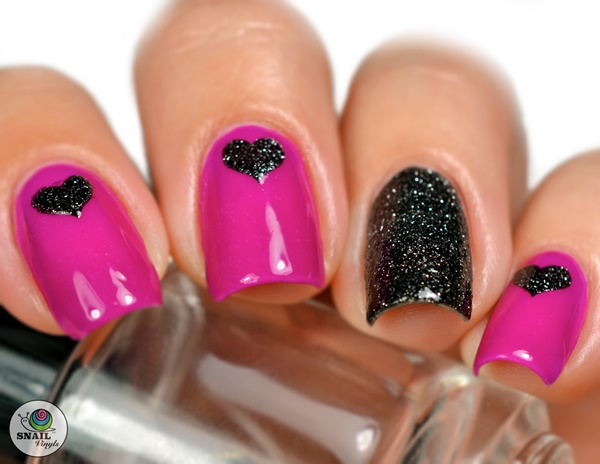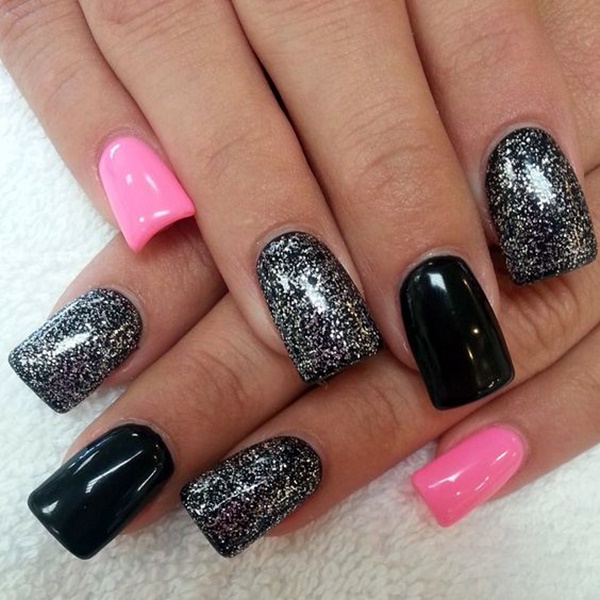 Cute pink and black nails designs seem to be great combination when it's the question of choosing incredibly beautiful party design. Oh, it's so easy to do that will hardly need five minutes to get exotically completed. We assure you that you'll totally fall in love with Santa's floppy hat idea as pretty Santa nails ideas. Use pink glitter nail polish along with a black base coat wherein you can attractively add pink glitter details on top! Isn't this a fabulous idea? What you think, Divas?
Ombre Pink and Black Snowflake Nails!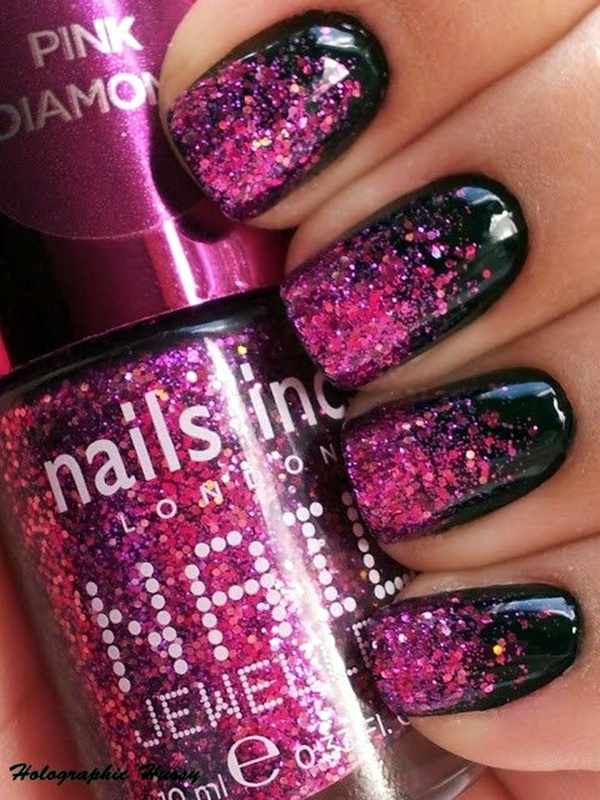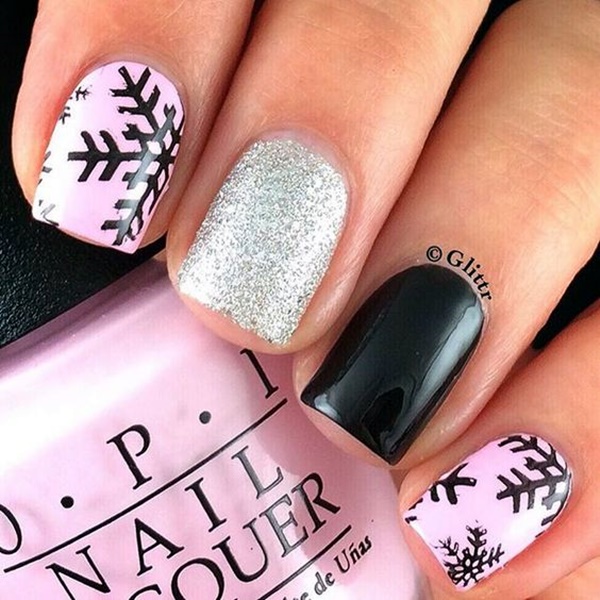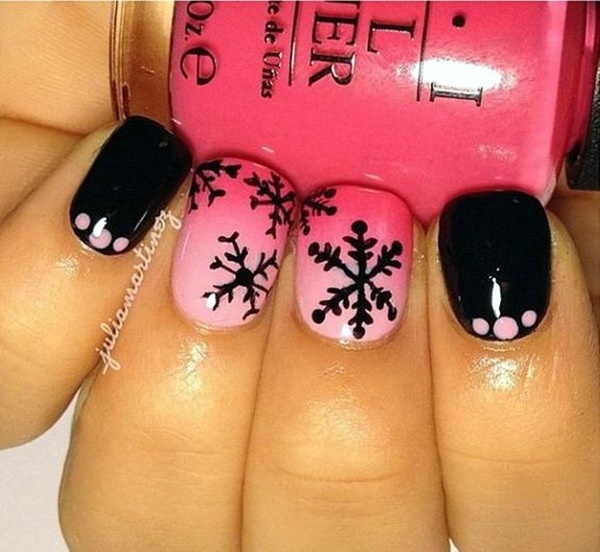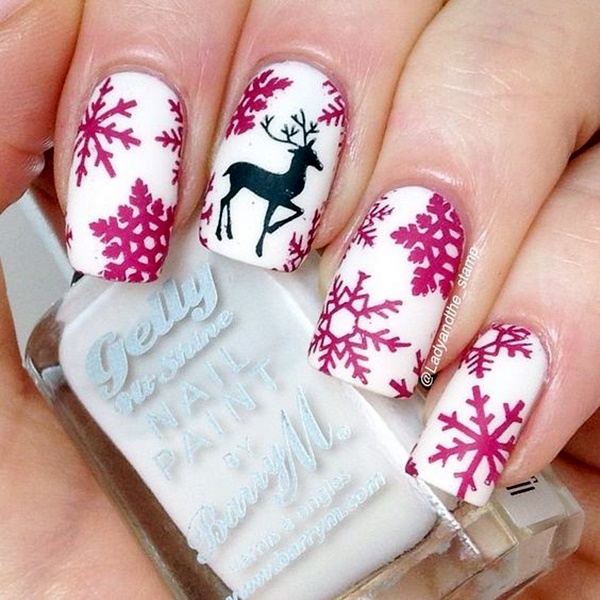 A wonderful looking pink and black nail art design! Using pink as base, you need to draw black snowflakes on top of it. The shade of pink is utmost importance here, so that the black snowflake matches well with your style. You can add additional silver beads on top for extra glamorous look.
Light Pink Nails with Black Flowers!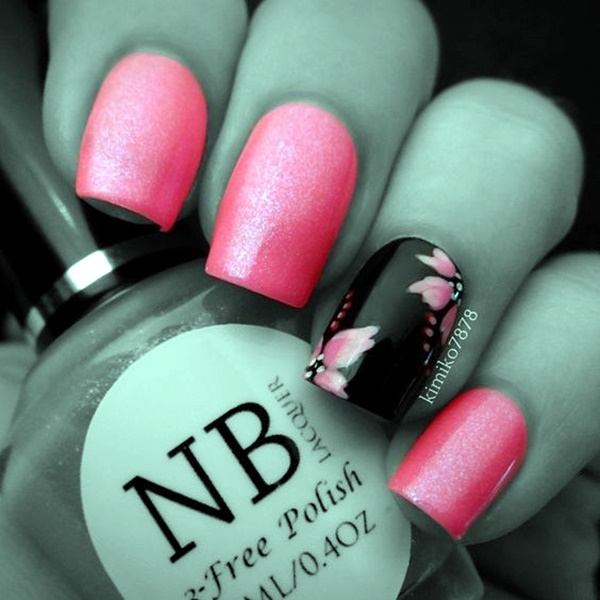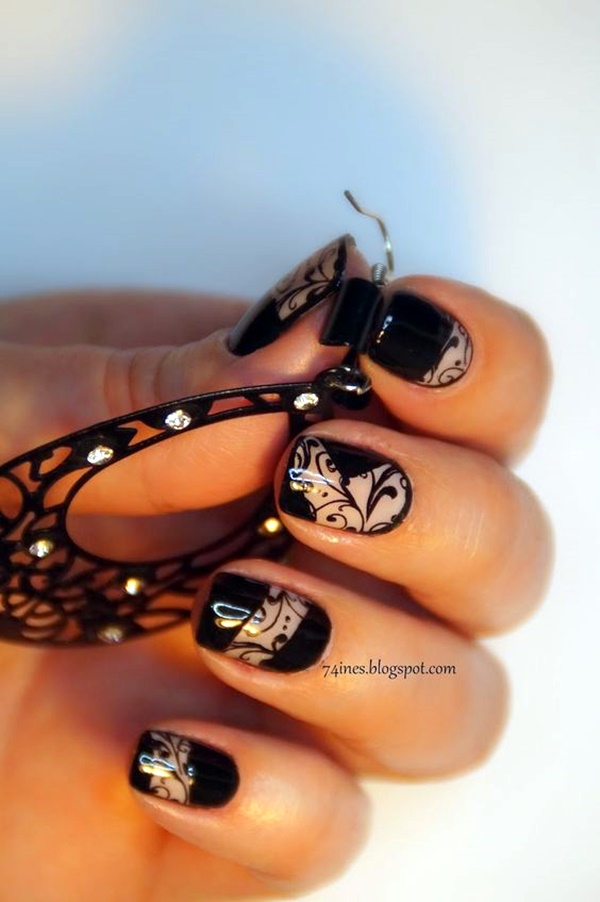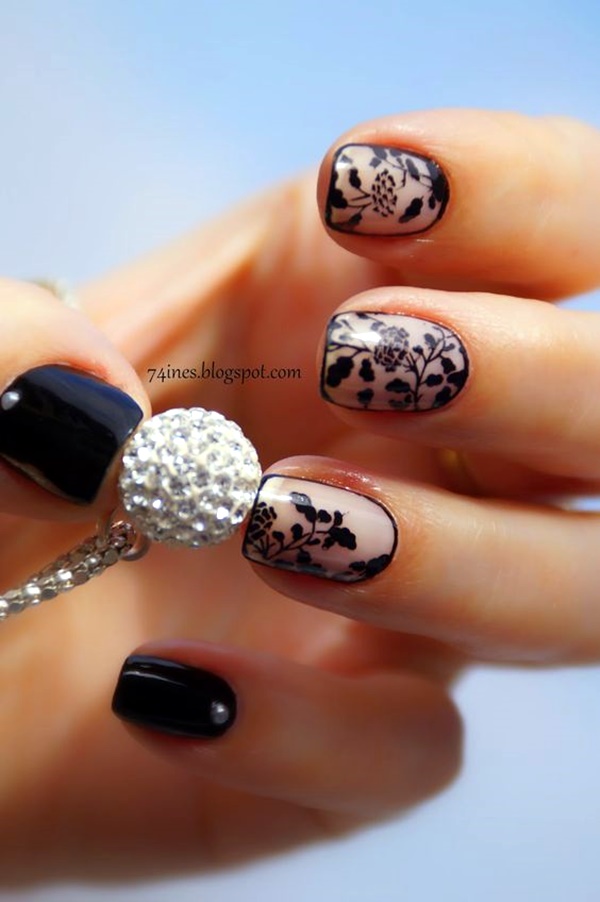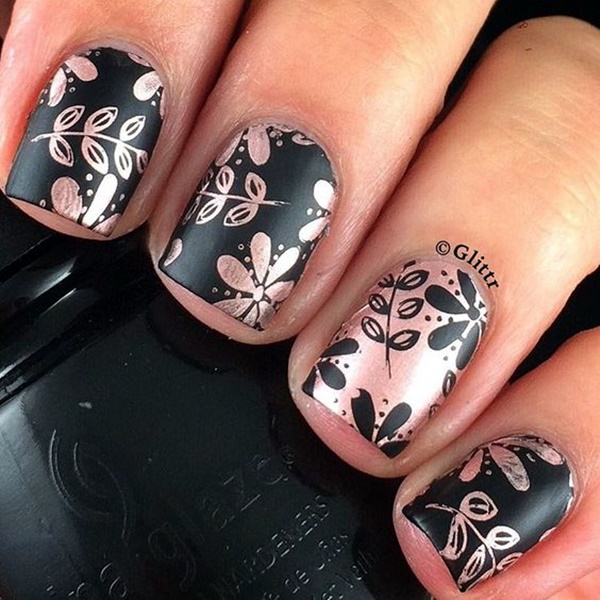 Modern looking cute pink and black nails designs are easy to create and look cool on everyone…Yes! One among them is floral design. The base color you can use for this design is light pink and black is used for the flowers. You can even articulate your nails adding rhinestones or studs of different sizes. When you don't find any other nail style to suit your outfit, just go for this amazing floral nail art!
Hot Pink and Black Animal print Nail Design!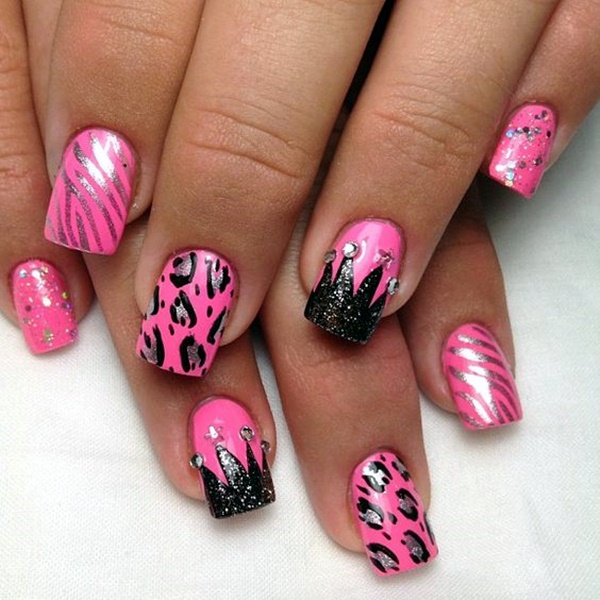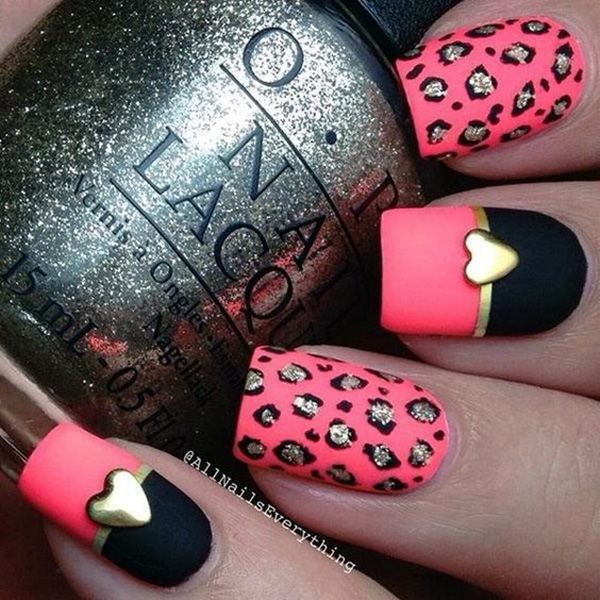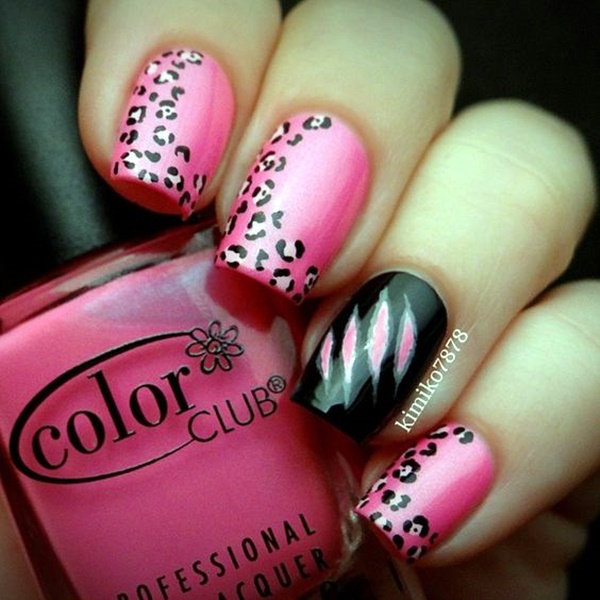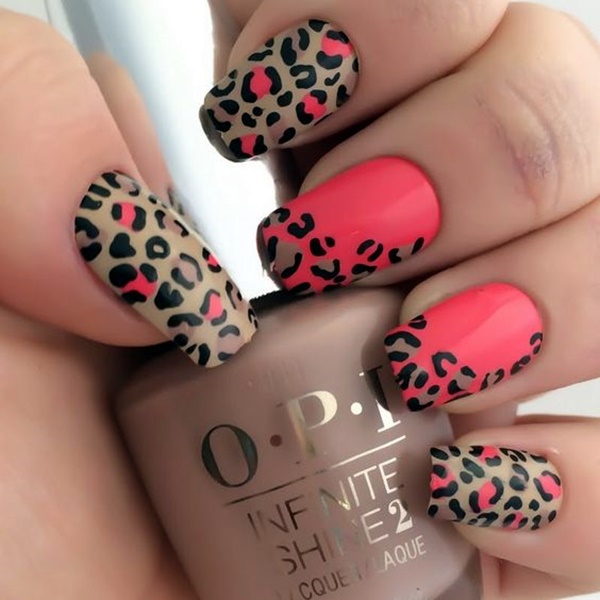 Gals! How can you forget to try this Leopard Design? For perfect leopard prints, you need to   paint the base with and sketch it with black polish to stand out. In your idle time or whenever you want to refresh yourself, try for these Holiday Nails Art Designs and make your free time worthy. Oh my god…You uphold a unique style statement with this amazing leopard nail art since it looks like you have paste leopard's skin on your long nails.
Polka Dot and Heart Themed Pink Nail Art Design!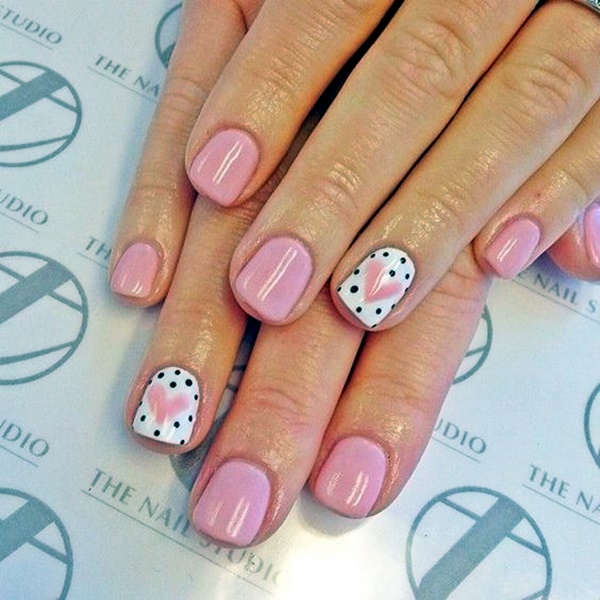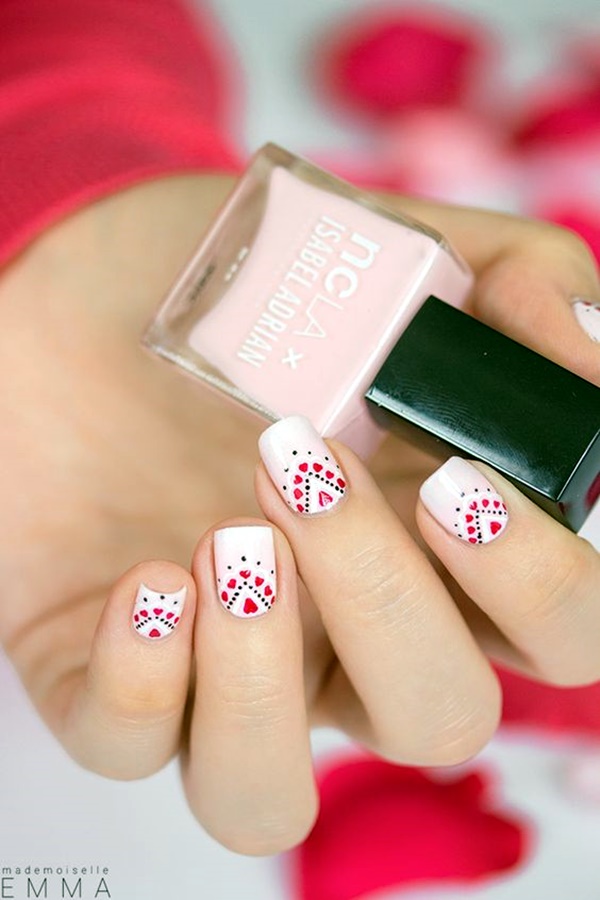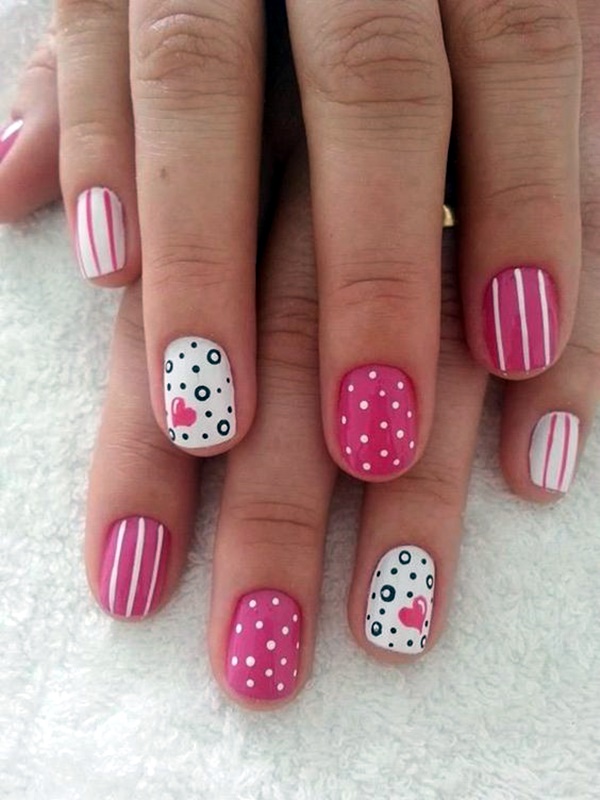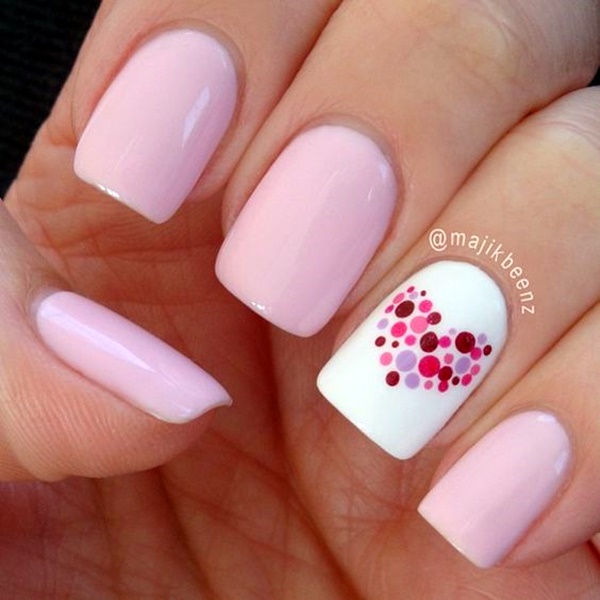 Sounds tricky, but it's not! It's cute, adorable and unique! Pink and white shades are used as base colors while black paint is used for the polka dots and highlighting other details. Add up rhinestone if you desire to make it more impressive. The little heart looks outstanding when polka dots accompany the design.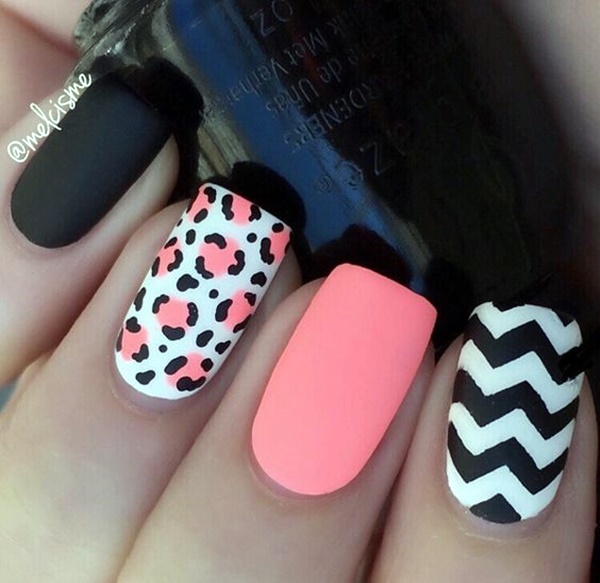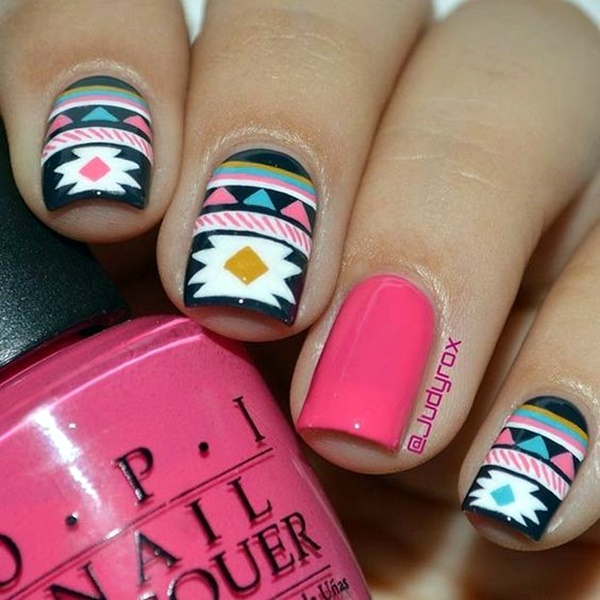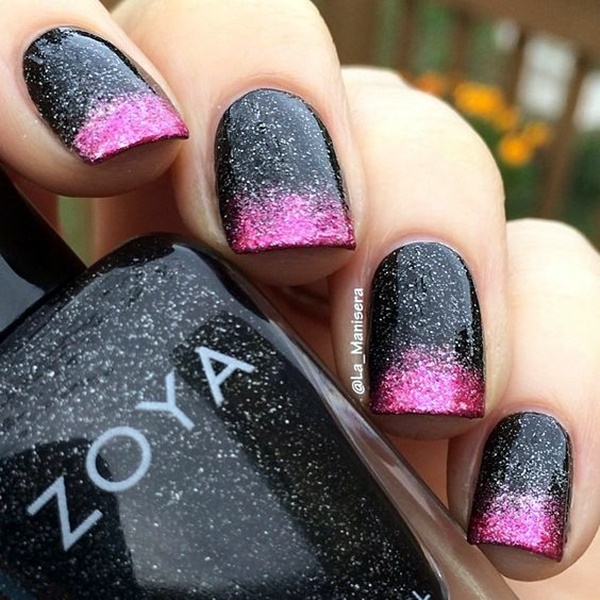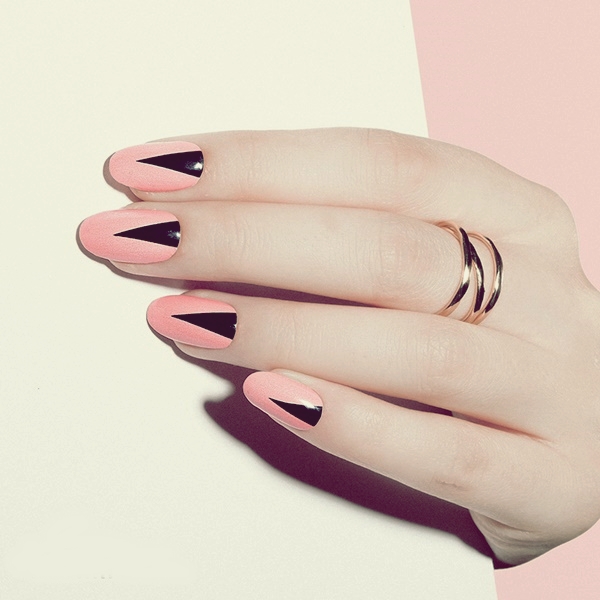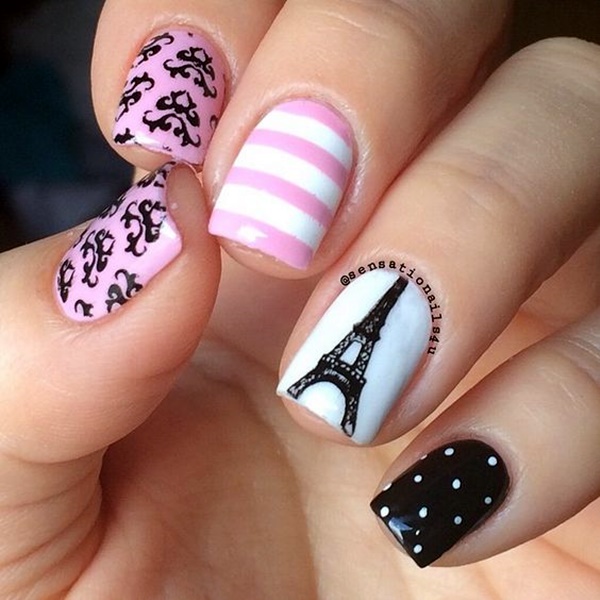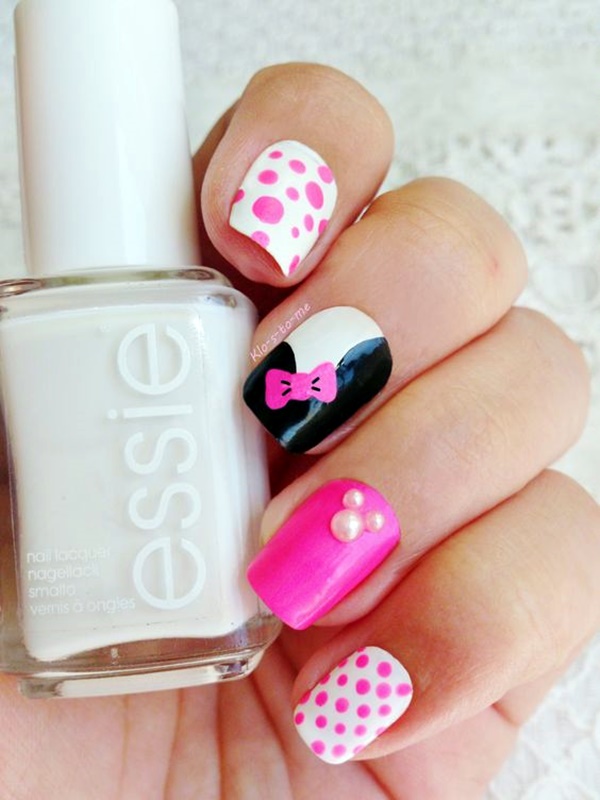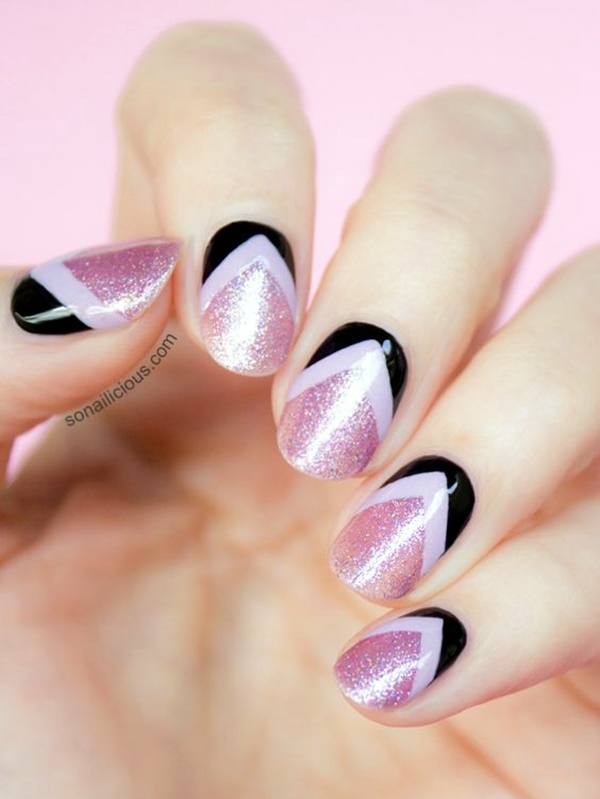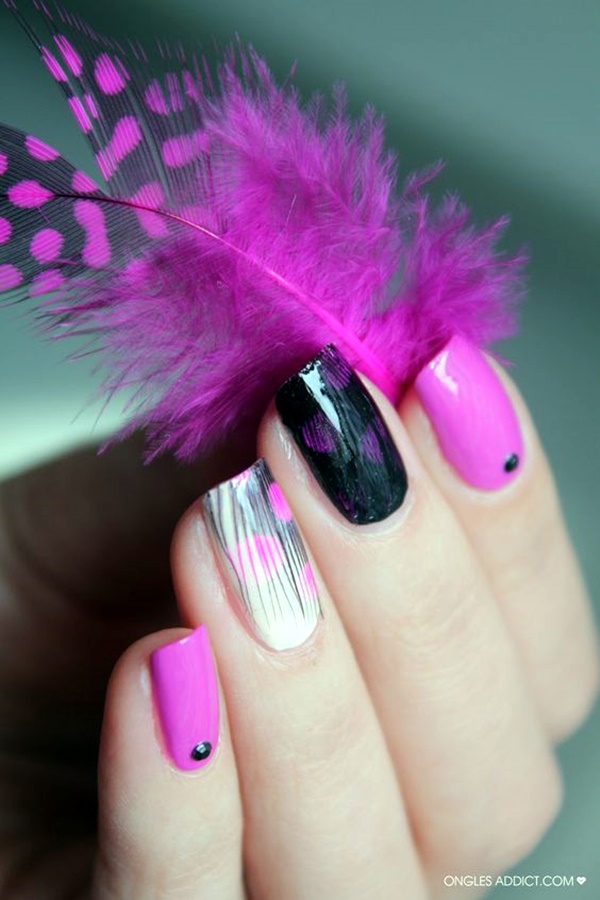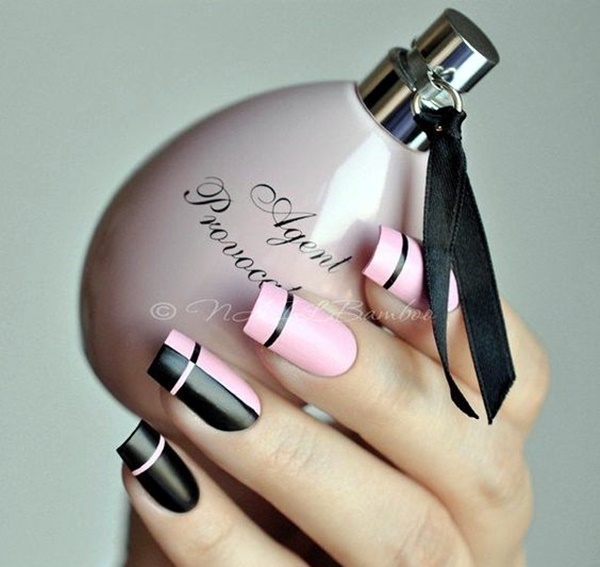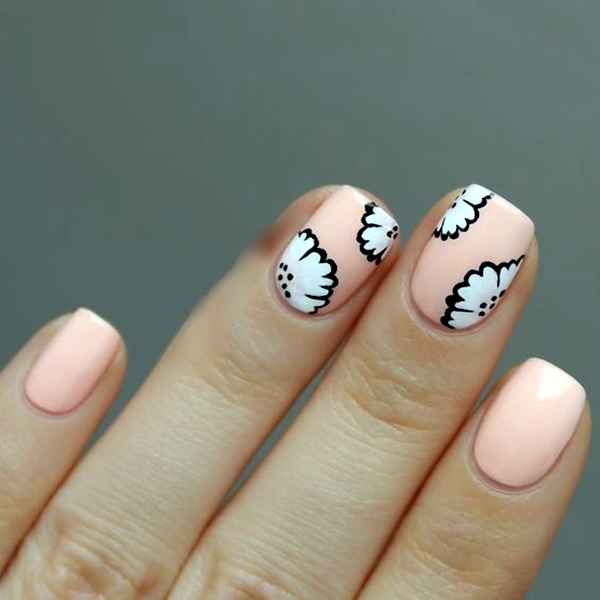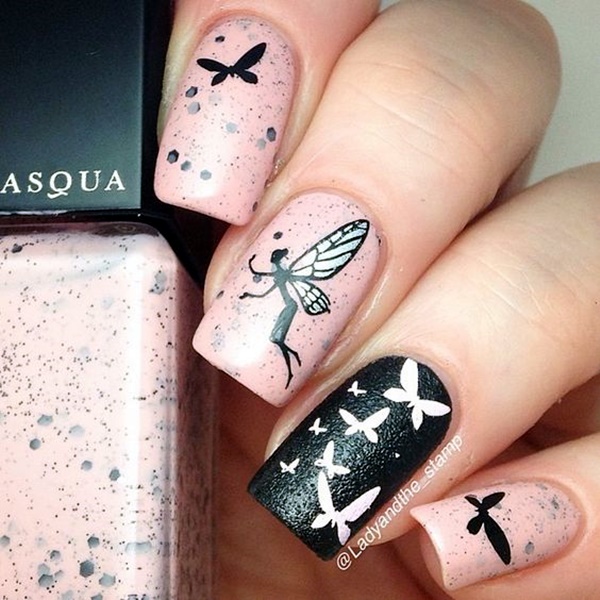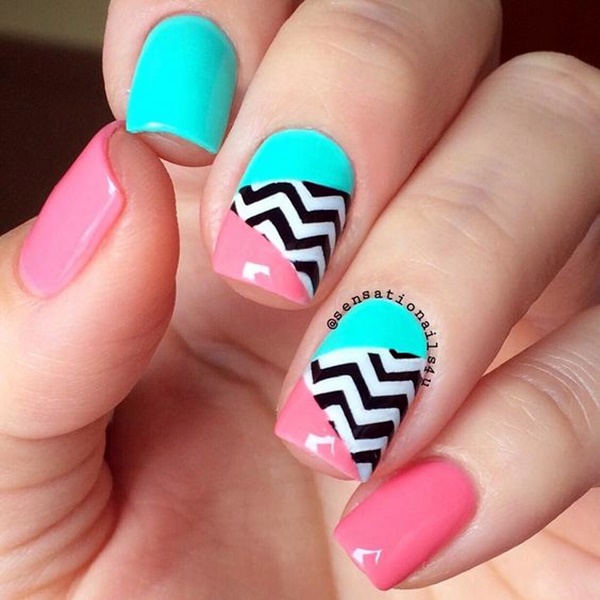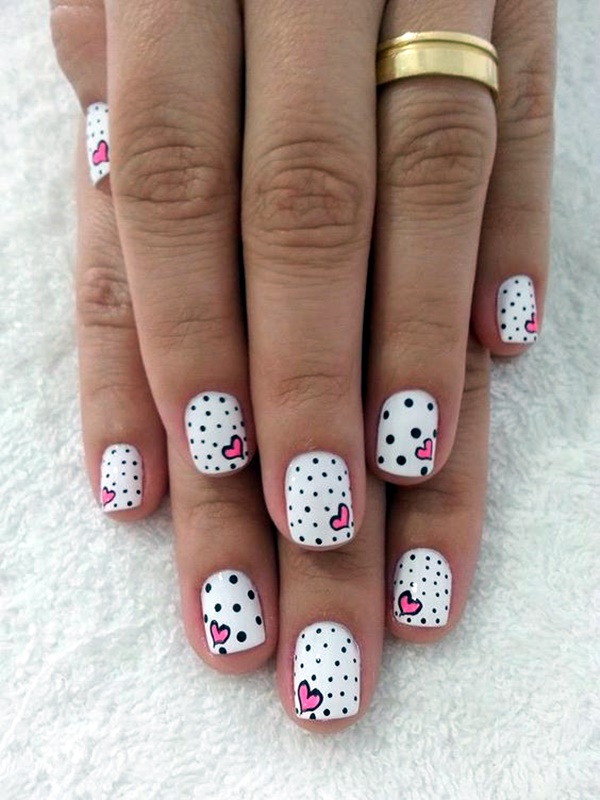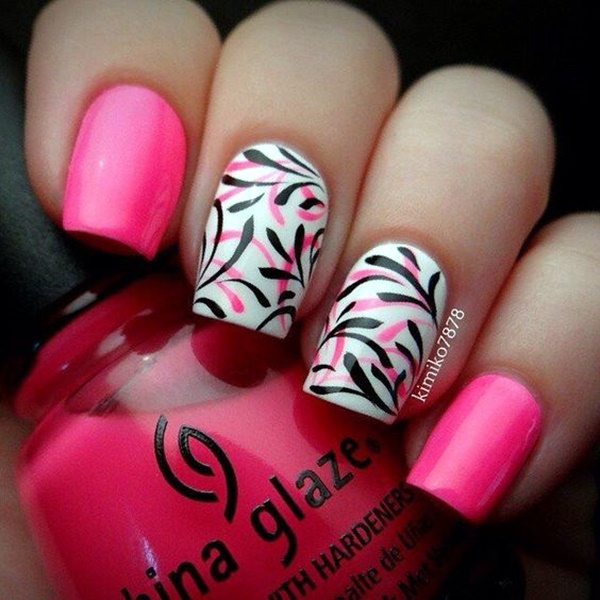 We hope you enjoyed our unique collection of cute pink and black nails designs and appreciate them for long term. We assure to keep bringing new nail art trends on regular intervals and fascinate you with the most attractive artworks.