It is essential to ensure that you get regularly get an adequate amount of sleep as it plays a crucial role in your physical and mental well-being. Maintaining a proper sleeping habit helps in reducing stress, improving memory, and reducing the risks of diseases such as high blood pressure and even heart attack!
The mattress we use is quite essential in deciding how good of a sleep we get. Only a clean and comfortable mattress can ensure a peaceful sleep.
Regardless of how expensive and comfortable your current mattress is, the National Sleep Foundation recommends that you replace it about every 10 years.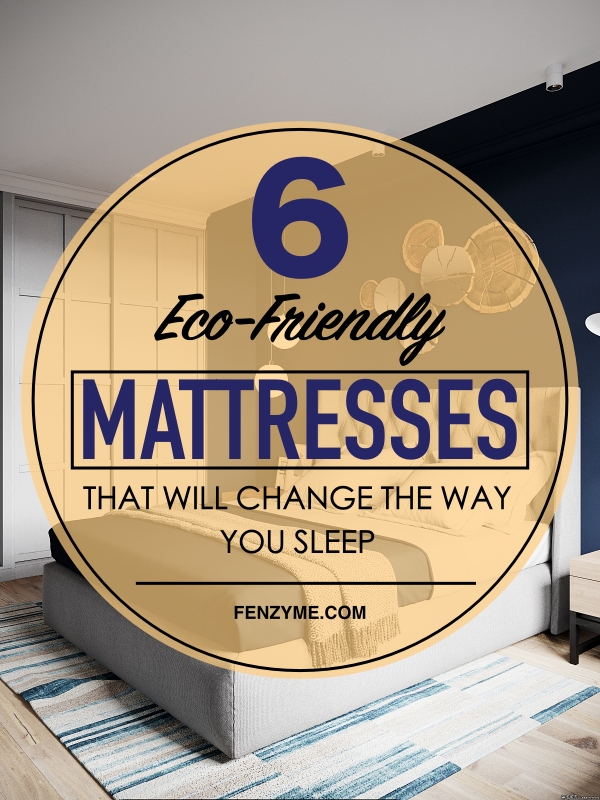 When it comes to mattresses, eco-friendly options have become very popular in recent times. Eco-friendly mattresses are perfect for the environment as it helps reduce the carbon footprint and are readily biodegradable as well. The reason most people stay away from eco-friendly mattresses is that they tend to be expensive.
However, if you are in search for affordable eco-friendly mattresses, then websites like www.memoryfoamtalk.com are beneficial as they offer the best deals on mattresses and also provide coupon codes which can be used to avail additional discounts.
Eco-Friendly Mattresses for Comfortable and Peaceful Sleep
Saatva Mattresses
Saatva is ranked as the top-rated eco-friendly mattress manufacturer of 2019. The mattresses are made using eco-friendly foams, organic cotton, and recycled tempered steel.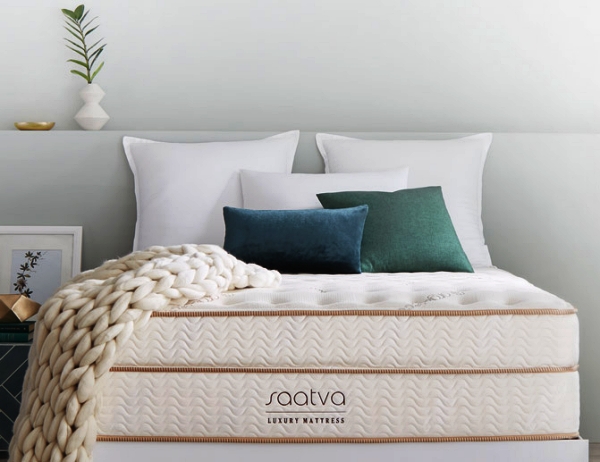 The company is very dedicated to reducing the global carbon footprint not just with their products, but also with their business model as they operate as a completely paperless establishment.
Saatva offers different mattress sizes so that you can pick the one that suits you the most. Moreover, the company also offers free shipping and installation.
The Saatva mattress is priced at $1,099 and comes with a home trial for 120 nights and 15 years of warranty.
Brentwood Home Mattresses
With options starting from $895, the eco-friendly hybrid mattresses by Brentwood Homes are among the more affordable options in this list.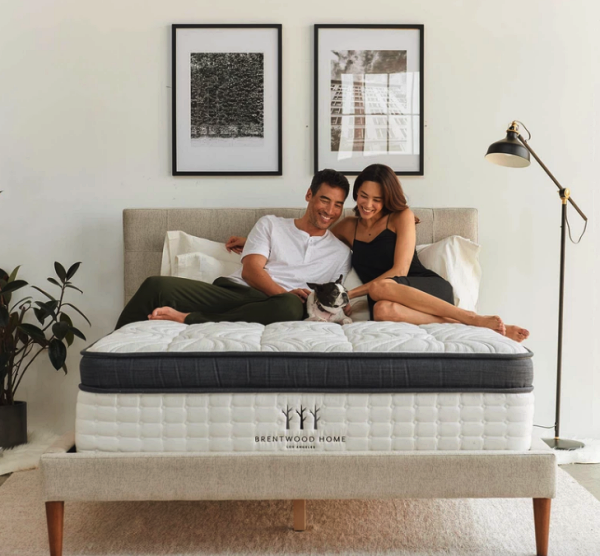 The mattresses are made using 100% non-toxic organic latex, wool, and cotton and are designed to offer maximum comfort and longevity.
Apart from a year-long sleep trial, the mattresses also come with 25 years of warranty, which makes it quite a good deal.
Naturepedic Mattresses
The Naturepedic mattresses are specially designed to ensure healthy and safe sleeping for people of all ages. There are specialized mattresses designed for babies, kids, and adults, which makes it easier for people to buy a mattress.
Naturepedic also has mattress offerings for people in search of vegan options, i.e., mattresses free of wool.
All mattresses are made using 100% organic cotton, wool, and recycled steel. Moreover, the mattresses also feature zippers so that you can unzip the top layer and replace components like the comfort layer.
Adult mattresses from Naturepedic starts at $1,200 and comes with a warranty period of 20 years.
Avocado Green Mattresses
As the name indicates, Avocado Green mattresses are made using 100% naturally obtained cotton, wool, and latex. Talking about data published by Consumer Reports, Avocado Green Mattresses also got excellent reviews and ratings for the years 2018 and 2019 from customers.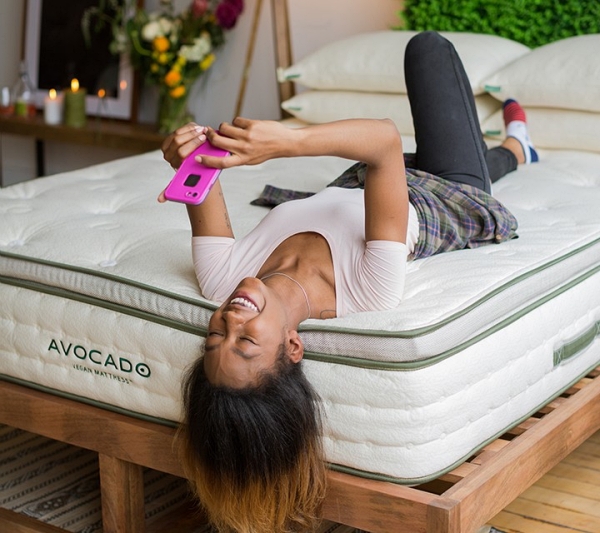 The pricing of Avocado Green Mattresses starts from $959.00 and varies depending on the size. Each mattress also comes with a 1-year sleep trial and 25 years of warranty.
PlushBeds Mattresses
For those in search of the best eco-friendly mattress out there, PlushBeds is the answer.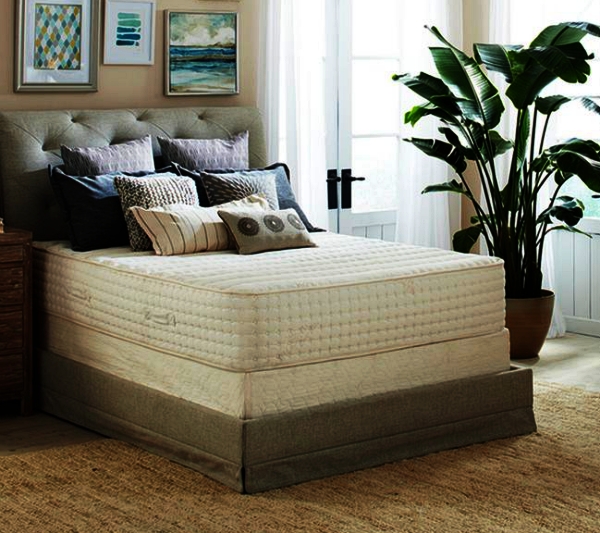 Mattresses by PlushBeds are subjected to 9 different purity certification standards, and they are entirely free of over 10,000 harmful chemicals.
They have different types of mattresses suiting different types of customers and age groups. With organic mattress options starting from $2,099, they are an excellent value for your money.
Each PlushBeds organic mattress also comes with 25 years of warranty and a trial period of 100 nights.
Luxury Hybrid Mattresses from Dreamcloud
The luxury hybrid mattresses from DreamCloud are made using an 8-layer hybrid design with Cashmere blended top layer fabric. The mattresses also feature medical-grade visco-elastic memory foam and 5-zoned micro coils for better support and comfort.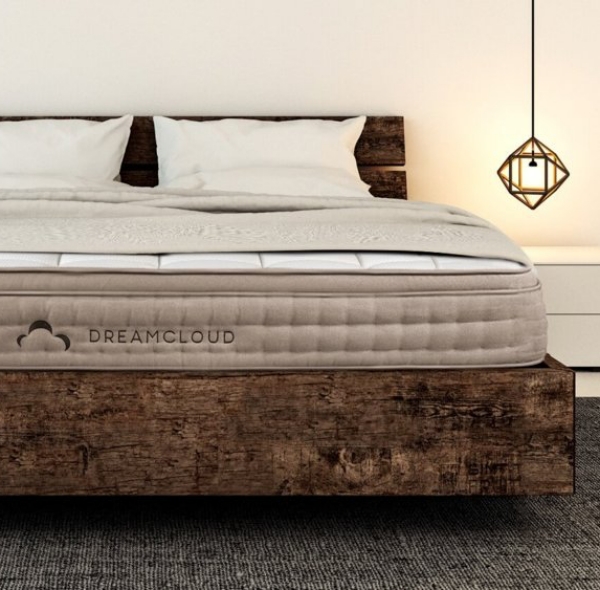 Prices of DreamCloud Luxury Mattresses start from $699 and varies depending on the size. The mattresses have a lifetime warranty and a 1-year sleep trial period.
Final Words
We have tried to list the best eco-friendly mattresses in this article that provide maximum comfort and longevity. If you are using any other mattress that you feel should be mentioned in this list, then do let us know in the comments below.